23 Cheapest Places for Traveling on a Budget in 2023
Written by Becca
•
Updated on September 20th, 2023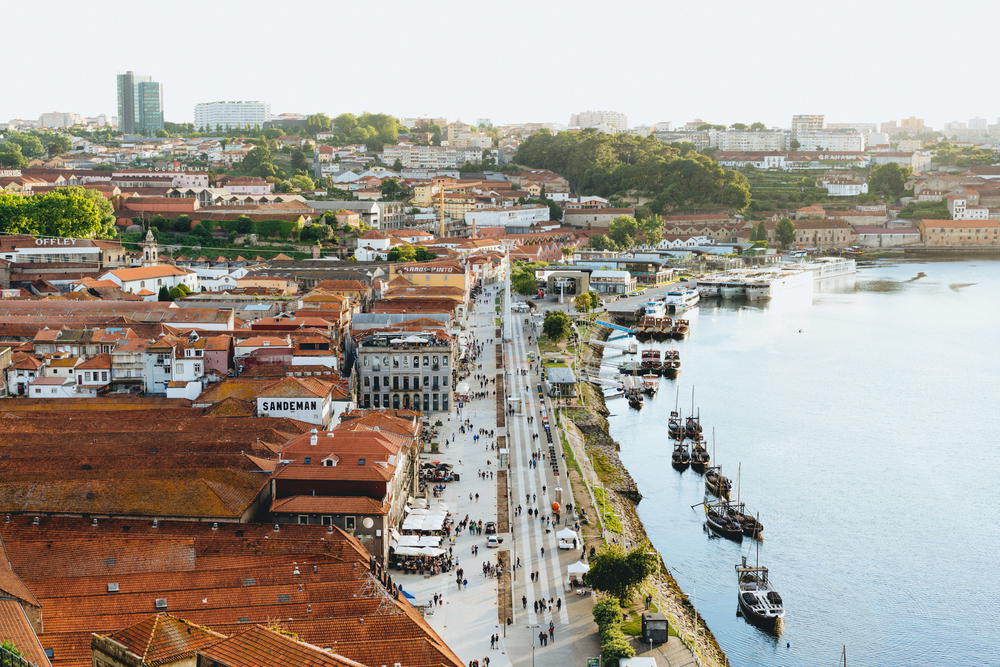 What are the cheapest places to travel in the world? Check out these budget-friendly travel ideas for your next domestic or international travel.
This article may contain affiliate links. We earn a small commissions when you purchase via those links — and it's free for you. It's only us (Becca & Dan) working on this website, so we value your support! Read our privacy policy and learn more about us.
Travel doesn't have to be expensive! In years of traveling, I've learned that the cost of travel can make you feel constrained, or can make you feel free.
Some of my favorite destinations for travel are the cheapest. As we've seen more and more of the world, we focus a lot on the most budget-friendly places to travel.
What are the best places in the world to travel if you're on a budget? Here's our list of the consistently most affordable places to travel where you can take a trip on the cheap.
Helpful Tip
Looking for new proven ways to save money on flights and airfare? The easy solution is to sign up for Going, the leading way to find flight deals and mistake fares, directly to your inbox. Use HALFHALF20 to get 20% off!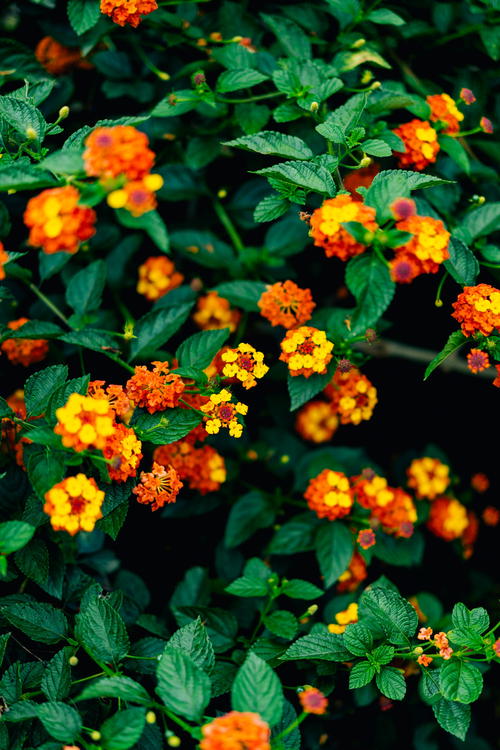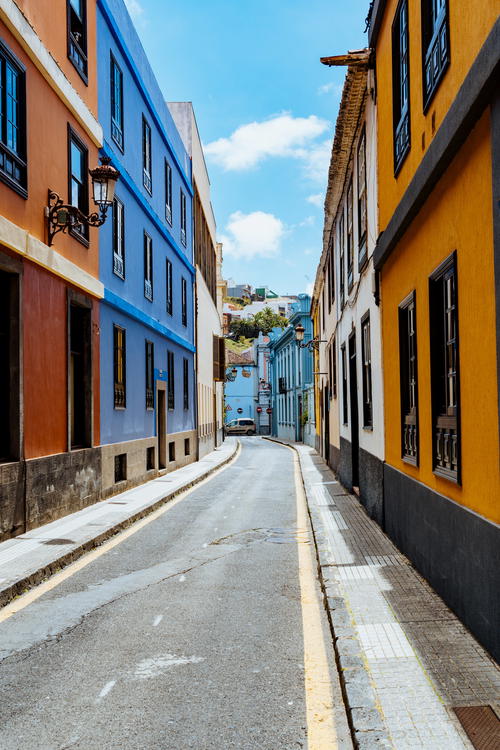 Medellin and Guatape, Colombia: Best for backpacking
There are so many things to do in Medellin and its neighboring town Guatape that make them excellent destinations for any time of year.
Medellin is known as having 'eternal spring,' meaning it's slightly cooler in Northern Hemisphere winter time, and a bit warmer in summer.
As for rainfall, it's slightly "lower" in fall (September - December), but, as it rains mostly every day anyway, every month of the year is a fair time to visit Medellin and the surrounding region.
Despite what you may have heard, Medellin is an awesome place to be as a traveler, from heaps of types of accommodation for every budget, to delicious food options ranging from Colombian to other types of South American for every taste bud.
You can eat great early, late and for inexpensive prices. One of our favorite things to do is to try Colombian coffee at some of our favorite cafes near El Poblado and take the free city walking tour.
As for the rest of the region and to get out of the city, two of our favorite weekend or two-day breaks are Guatape and Santa Fe de Antioquia.
Guatape is easy to get to from Medellin and even if you don't speak Spanish, people will help you navigate the bus station.
Santa Fe de Antioquia is also a simple bus ride away, and we recommend staying in a hostel with a pool so that you can cool off from the year-round heat and sun!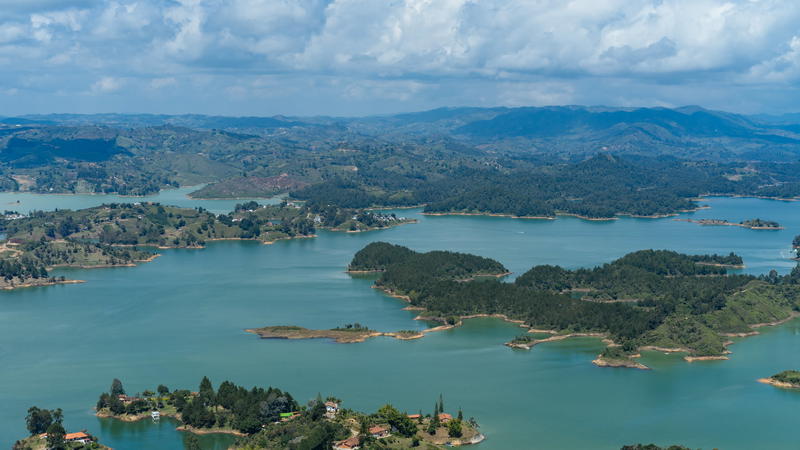 India: Good for everyone!
Yeah… India is really cheap for backpacking and international travel, and the rumors are true.
The cost of accommodation is cheap in India. The cost of food is cheap. The cost of traveling from place to place is cheap.
The only thing you have to watch out for in India is being gawked at as a foreigner or from looking different from the locals (and it's likely you will), but the food is incredible, the markets are a shopper's dream and basically everything is incredibly cheap.
On my first day in India, I picked up a pair of backpacker balloon pants for $4, and it felt expensive.
The currency in India is the Indian Rupee, and you can exchange it widely to and from the USD or other major currencies like EUR and GBP.
Bonus: if you're gluten-free like I am, you'll find Indian food rather gluten-free-friendly, so put it on the list.
Argentina: Search for your Latin soul
It happens to be an interesting time to visit Argentina, as the currency recently became favorable to holders of the US Dollar. In fact, (as of 2021), very favorable.
Argentina's peso has fallen very sadly and incredibly against the USD, giving Americans lots of unexpected buying power in this otherwise slightly-pricey country for travelers.
Among some chilled-out things we have done in Argentina are exploring the cafe scene in Buenos Aires and walking for miles soaking in lots of the free sights of the downtown areas and cool neighborhoods.
If you venture westward toward Cordoba and the Sierra region, you'll find that Cordoba, Argentina's "second city," has some unique things to do that travelers often overlook, and you can rent a car to road trip to small towns with scenic views.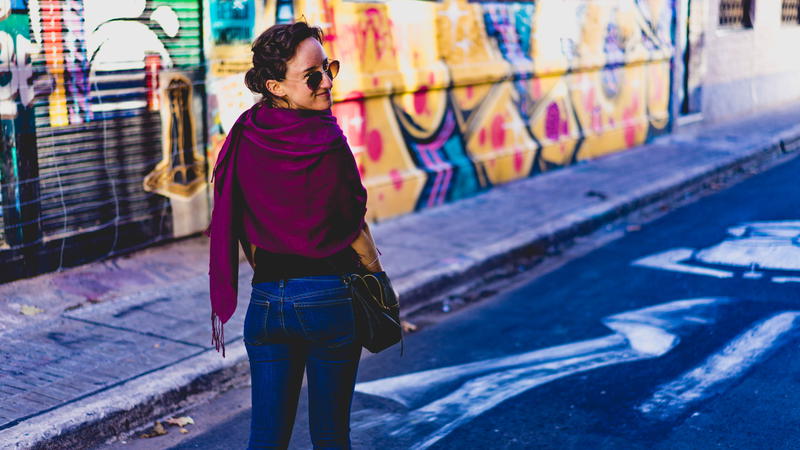 Porto, Portugal: Keep an eye on the sunsets
We found Porto to be an absolutely wonderful place to be in summer, with late sunsets, great weather (most of the time) and friendly locals.
In summer, it's a great time to picnic in Porto and watch the sunset near Gaia, or walk for hours seeing the different neighborhoods and beautiful tiled buildings.
For us, the highlights of Porto were all the places to see architecture, the trendy cafes, the views from Dom Luís I Bridge and the hilly streets of Ribeira.
Oh, and don't forget the national artistic treasures all over the São Bento Train Station. This is a great sight to see, and it's free.
We loved Porto and wished we had more time during summer to explore the nature not too far away. We continued on to the capital city of Lisbon, just a train ride away (book in advance for sure!).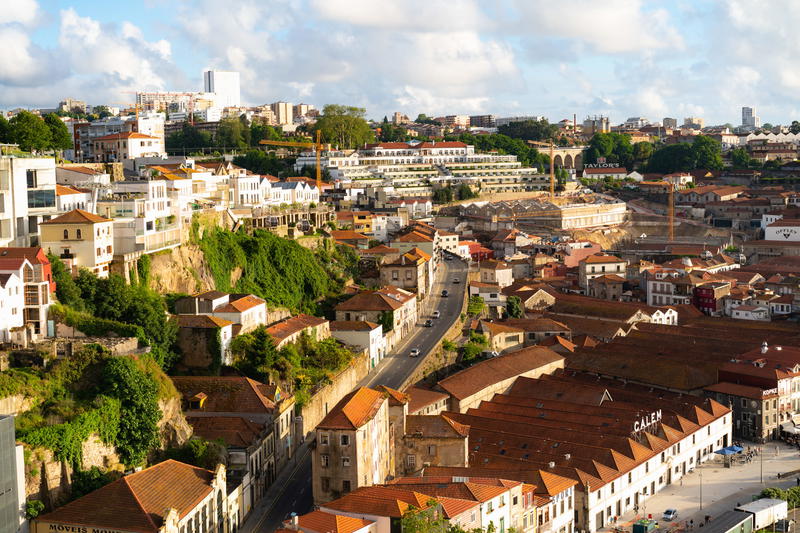 Tenerife, Canary Islands: Experience the island life
In going back to Spain, we had no idea what to expect from Tenerife, a volcanic island famed for Carnival and the highest point in all of Spain, El Teide.
Summer is a great time to go, as rainfall is typically lowest during summer months, and this will be a pretty great time to travel there and enjoy the nature!
To get there, we had a layover and quick stop in Madrid that got our rusty Spanish back for the next few days we'd have in the Canary Islands.
In Tenerife, we spent some time in the absolutely lovely and relaxing town of La Orotava, working our legs on the hilly streets.
Tenerife has its own culture that's similar yet different to that of mainland Spain. There are interesting outside influences (like an accent influenced by Cubans) and local cuisine as well.
For a coliving experience, if you're traveling while working remotely or looking to stay in a house among some experienced travelers with a professional mindset, check out Nine Coliving, which was by far the best thing that happened to us in Tenerife!
With more time, you can island hop to Gran Canaria, which is worth a visit to see some awesome sand dunes in the south and the spectacular views along the roads in the southwest.
While we didn't feel the Canary Islands were as budget-friendly as we had hoped, when it came to renting a car, but it was not terrible, either.
If you really want to keep your budget down, you can travel the entire island of Tenerife or Gran Canaria by public bus. Just keep in mind that you won't be able to access every village or off-the-beaten-path beach inlet with the Canarian mass transit system.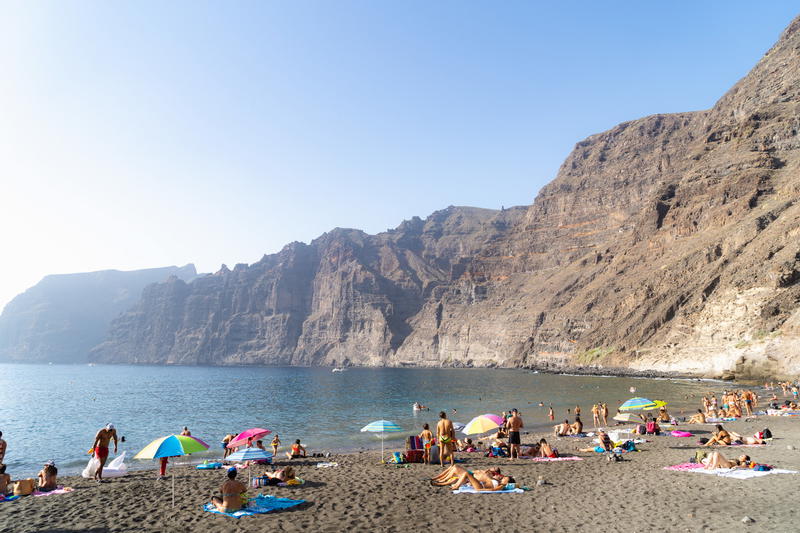 Peru: skip Machu Picchu
Peru is an affordable destination for travel if you skip the hyped super-touristy path that has now become a mainstay in 'wonders of the world' and bucket lists.
Peru is much more than Machu Picchu, which has come to be such a bucket-list item that you'll find long lines, strict rules and crowds.
The cost of heading up to Machu Picchu for a few days will also set you back a few hundreds of dollars (even thousands, depending which level of excursions you buy) as everything is priced for tourists, and even the train has a different prices for foreign nationals than for domestic travelers.
So, what to do in Peru, and why should you go there? Peru is massive, and for that reason, it can't possibly be all touristy.
Get out to places like Arequipa, Iquitos, Mancora, Huaraz and Puno, if you want to skip Cusco, with its higher prices geared toward foreign tourists.
In Lima alone you can see authentic Peruvian-Chinese culture, a city park with rainbow fountains and heaps of other things to do in Lima on a modest budget like trying ceviche, ice cream made from local fruits and beer bars in Miraflores.
In Lima, we walked for miles, taking photos and eating street food, getting to know the city by foot. Do as the locals do: shop in the big markets, rent a bicycle and see some nice neighborhoods, sip a coffee at a cafe and people-watch in Barranco.
Then, take buses to the out-of-town destinations like Ica to go sandsurfing in Huacachina or Arequipa, one of my more favorite places, where Colca Canyon is another weekend trip away for hiking.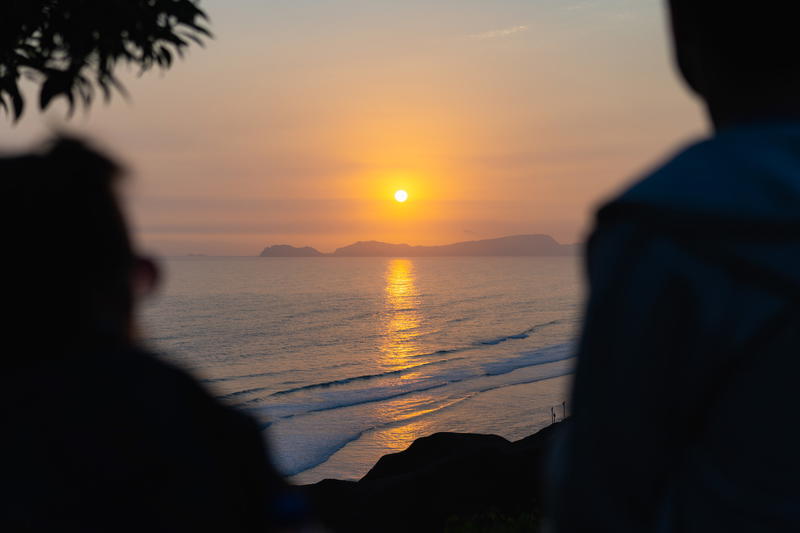 Tallinn, Estonia: Enjoy the long summer days
All of Tallinn, Estonia, was like a big surprise for us. In fact, we wish we could have stayed a whole lot longer in Estonia.
The charming city of Tallinn seems best to enjoy during summer, when the sun sets as late as 10:45 pm! (And you better have blackout curtains, because it rises at 4:00 am in July! Bring a sleep mask for sure).
Around the summer solstice, Estonians (and other cultures in the region, from Finland to Latvia) celebrate the Midsummer Festival, which means people take off from work, go to spend some time in the countryside and party all night (which is very short, because of how little darkness there is).
In Tallinn, walking around the compact Old Town is a great way to see architecture, history and lots of food, pubs and cafes. We stayed at Tallinn's most musical hostel and found the city's best cafes for digital nomads.
What we also liked about the Baltic region, especially in summer, is that it was easy (and picturesque!) to get from Estonia to Latvia.
With the stops along the way, we saw all the greens and other colors of Estonia (and the north of Latvia) that we had yet to see because we hadn't left the Tallinn metro area.
Tallinn, Estonia, is a destination that will set you back in your budget more steeply than the Latvian capital of Riga or the Lithuanian capital of Vilnius, but believe me, the prices in Tallinn are a far cry from Western European destinations like France, Switzerland and England.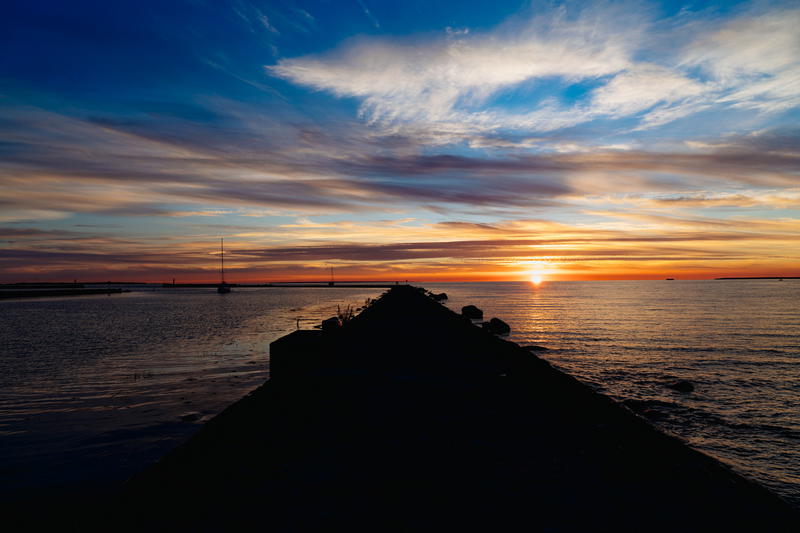 Guatemala: See Mayan ruins, volcanic eruptions and culture
I went to Guatemala specifically because I wanted to travel somewhere very cheap. I also lucked out because I chose Guatemala and it's a fantastic budget destination.
Guatemala is one of the cheapest places to travel to in Latin America. If you're deciding between a destination like Costa Rica and Guatemala, and you have a budget to stick to, you can go to Guatemala and spend half of what you would in Costa Rica.
Guatemala is a special place because the cheap-to-thrilling ratio is certainly at one end of the spectrum, meaning you can spend very little money and have an AMAZING time.
In Guatemala I have stayed in super cheap hostels at Lake Atitlan and splurged for great value local coffees at Antigua's cafes.
You can do a lot for free in Guatemala, too. There are markets abound, and volcanic eruptions you can watch as you walk down the street in Antigua.
It's worth putting together some money to go on a day trip from Antigua to places like Volcan Pacaya, Chichicastenango, Acatenango or Guatemala City.
Planning to work remotely? Coworking spaces like Impact Hub Antigua cost only $6.50 per day for the use of a hot desk with unlimited coffee and tea.
A travel budget of $35 USD per day would get you a pretty fun time in Guatemala for your next adventurous international trip on the cheap.
Sri Lanka: Get adventurous
Helpful Tip
As of 2022, Sri Lanka is experiencing social unrest partially due to food, medicine and fuel shortages. The US Government has given Sri Lanka the advisory of Level 3: Reconsider Travel. For more information, visit travel.state.gov.
All of Sri Lanka is affordable as a destination and all of Sri Lanka is good for all-year travel.
We went in the middle of July, expecting rain showers or monsoons, but we got lucky, and you can, too! We counted rain on two occasions in total, and it goes to show that 'general climate reports' may not accurately picture your 12-day holiday. We were mostly greeted with lush and green nature!
There are a few things to know about Sri Lanka, so it pays to see if this is a good place for you and your travel style.
Sri Lanka is an island near India and it's a fascinating country where the people are peaceful and kind.
It has lots of tropical sub-climates, so it's hot all year round on the coasts, and pretty moderate, to even chilly, in the center where the altitudes get higher.
Because of Sri Lanka's location, it has two rainy seasons: at one point in the year, the East has rain, and at another point, the West does.
Again, summer was a fine time to go to Sri Lanka (and winter is as well). During July, we experienced rain no more than twice, which was a miracle, and could happen randomly whenever.
We were amazed at how budget-friendly Sri Lanka is, from guesthouses to meals in restaurants to admission fees at cultural sights like temples and Buddhas. We did awesome things that taught us all about the country.
We loved our visit to the Mackwoods Tea Plantation, which in summer, had a rather temperate climate (I needed a sweater as the sun got lower).
We also spent a half day in Galle Fort, which has a fascinating mix of cultures, from colonial influences to several religious groups all calling this place home.
Walking around Galle Fort was completely free, as was walking along the fortress wall, seeing the famous lighthouse and exploring the historic quarter.
Your budget will take you farther than you ever imaged in Sri Lanka, so with your leftover money, be sure to tip generously, only haggle if you feel you are being seriously ripped off and let shop owners keep the change. It means a lot to them.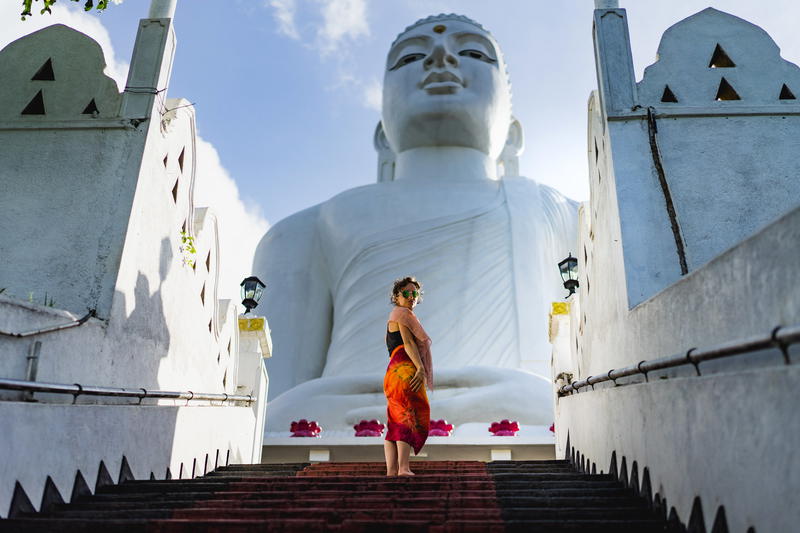 Panama: See beaches, mountains and cities
Panama is the gateway of North America to South America, and it's a fascinating narrow country to spend some time in.
In case you hadn't heard, traveling in Panama is pretty cheap, and it feels that way especially if you're coming from Costa Rica, like I was.
Panama is a mix of urban (Panama City and the Panama Canal) and rural (Boquete, Volcan Baru) and beachy (Bocas del Toro).
In recent years, places like Bocas del Toro have become incredibly popular with backpackers looking to travel on the cheap, and the standard of accommodations and eating has taken to a touristic level, meaning prices going up.
However, bargains and deals are still abound in Panama, because the country is BIG, despite how it looks on a map, and there are lots of things to see if you travel by land from Costa Rica onward to Panama City (it's around ten hours).
I certainly ate cheaply in Panama as a backpacker, and I stayed in hostels (my favorite was Mamallena in Boquete, as I detail in our guide to booking accommodations), always dorm rooms, and always with friends.
In fact, I met friends on my Panama backpacking trip with whom I'm still close in touch with, to this day!
Back to the budget, though, you can surely eat for $2-3 in Panama, travel for a few dollars more, and stay in a hostel for $10 or less, per night.
This is a rather straightforward destination to visit if you're looking for one of the cheapest places to travel in North America.
Taipei, Taiwan: Eat your way through!
Taipei is one of our favorite new destinations, and although summer is high (and hot and humid) season, what's interesting is that Taipei gets rain all year round.
It can rain any day and sometimes unexpectedly, throughout the year, so considering summertime is a fine thing to do.
In the rest of Taiwan, you can find different climates as altitudes change, and what many tourists fail to do is to go hiking in the center of the country.
This region is tons less touristed, and you could find yourself alone with nature.
As for Taipei, there's so much culture to see, and we liked learning more about a history we had never been exposed to.
For when you need a break from sun and humidity, there are lots of large shopping malls with huge food courts that have an array of Asian foods from all over the region.
You can have Taiwanese cuisine, Mongolian BBQ, Japanese sushi and Korean kimbap, all in the same spot. It's impossible to choose!
In Taipei, there are lots and lots of things you can do for free.
We went to night markets (free entrance), famous memorials and their plazas like Chiang-Kai Shek Memorial and even the changing of the guard ceremony that happens daily and the many hikes that exist within the city (all free).
To cool off, try Taipei's best cafes with WiFi.
It's easy to spend a lot of time in Taipei and never spend too much money.
Take mass transit like the beautiful and immaculately clean Taipei metro, stay in a local hostel or guesthouse to support local businesses, and shop at local markets, where you'll find beautiful produce like fruits, veggies and local treats.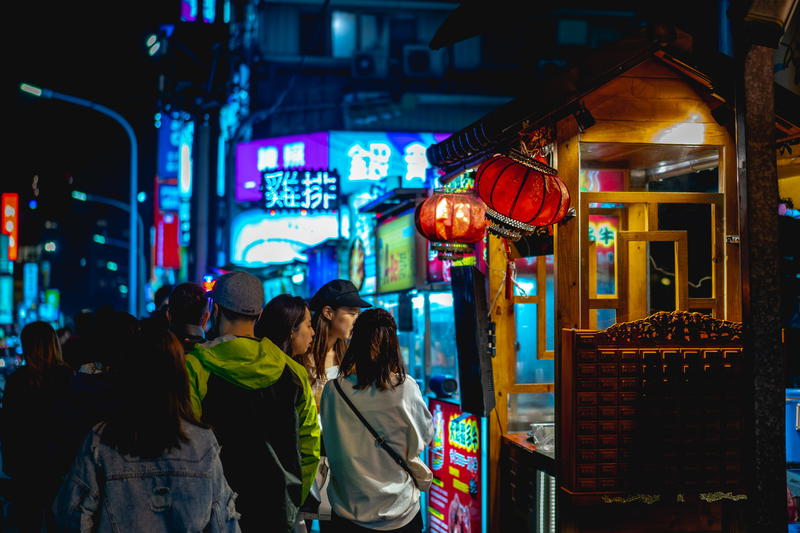 La Paz, Bolivia: See indigenous Bolivian Culture
Bolivia is one of my favorite countries because it represents Old World South America.
It is one of the South American countries with the highest percentage of indigenous people, and it makes it a rich cultural experience to visit.
In La Paz, take the city free walking tour and learn about the city prison (I won't spoil the details), the witches market and why Bolivian women wear Italian bowl hats.
Don't forget to try the local treats and stay in any of the awesome hostels that provide nightlife for backpackers in La Paz, like Wild Rover or Loki.
In Sucre, see the White City, all for not too much money at all! A dorm bed in Bolivian hostels will be between $7 and $12 USD, and all have great security. Sucre has a laid-back atmosphere and lots of local life. It's high up, altitude-wise, so make sure to take it easy.
In the middle of your trip, savor the experience of the once-in-a-lifetime trip to the high-altitude Uyuni salt flats. Any tour operator will take you to the highlights on a sunset one-day trip or a three-day trip, during which you'll stay in a salt hotel (bundle up!).
In Potosi, a mining town, see local markets, local Bolivian street life and a history of silver mining.
Best of all, it's pretty safe to take night buses in Bolivia, which helps with saving money and traveling sustainably, at the same time!
You can even try to haggle for a two-person deal if you are traveling as a couple.
Bolivia is one of the best value destinations in South America, and because of its landlocked location and the fact that its tourism infrastructure is newer than, say, that of Peru, every visitor is in for a real treat.
Mexico City, Mexico: Explore tacos, museums and mezcal
We couldn't find anything that we did not love about Mexico City, and for anyone who lives in the Northern Hemisphere, it's never too long of a flight.
Also, without giving the secret away too much, Mexico City is not expensive to visit (neither is our honorable mention of Merida, Mexico).
With heaps of things to do Mexico City for every type of traveler, Mexico City is an incredible place to try lots of new foods with a food tour, see the local markets, try a margarita (or three) at a variety of bars (some on rooftops) and cool off with a cold brew at any of the popular specialty cafes.
Travelers like Mexico City for its value. You can Airbnb within your budget, and you can try new hostels like Selina Mexico City, which also has a coworking space and bar.
If we could move to Mexico City, we would. In fact, I'm not sure why we don't live there. I can't get enough of the food, the people, the scenery and the culture, and with a trip on the Mexico City costing only USD 0.25, it was hard to leave.
Regarding safety, check out "Is Mexico City Safe?", our guide to scams, safety and health concerns in CDMX.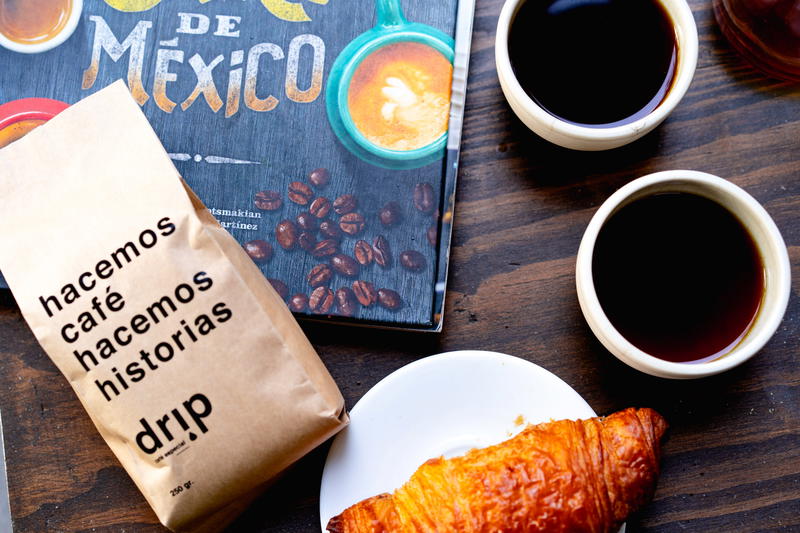 South Africa: Must-see vineyards, safaris and hiking
One thing I have tried to research really intently is where in Africa to travel for cheap. It's harder than it sounds.
In speaking with a really experienced traveler like my friend Daniel Herszberg, what I've learned is that a lot of Africa might be cheap for locals, but plain and simple: as a traveler, you're in for a pretty penny.
I did not find this to be the case in South Africa, however.
For many reasons, South Africa is not like the rest of Africa. Its major cities have infinitely more Western influence, and South Africa's European-descent population is about 9%, which is by far higher than other African nations.
This aside, South Africa has had a funny thing happen to it in recent years since about 2015. The currency took a big slide downward in value, and I talk about how this benefits the foreign traveler in my money tips for international travel.
What's going on here is that the South African Rand (the national currency) devalued three to four times its former value pre-2015. This means thing started costing you, the visitor, only 25% of their previous prices.
So, for cheapest places in the world to travel, South Africa came out as an incredible destination of value. A $100 dinner cost $25, and that's including steak and wine. A cocktail came out to $3 at a nice bar.
I could've done without these luxuries, and could've kept my budget even lower, to travel super cheaply in South Africa (but instead, I lived like a king).
My best recommendation for "know before you go" tips for South Africa is to check the exchange rate several months before you plan to travel, to determine what things like travel within the country and accommodation will cost.
I think food was my cheapest expense (it was continually unbelievable) in South Africa, because of that ZAR to USD conversion. These are the types of tricks that will keep you winning if you plan to travel the world cheaply and tick off all those super cheap places to travel (safely).
Vietnam: Let your budget take you far
Vietnam is incredibly affordable, even as prices might rise in summer (high season). Okay, Vietnam is actually one of the cheapest places I've ever been (I haven't been to Pakistan, which many people say is the cheapest country in the world.)
During the summer, heaps of visitors from all over the world come to Vietnam, whether Europeans on summer holidays, Australians on their winter breaks, or Americans coming out for a big month-long Southeast Asia bender.
If you can book your Vietnam trip in advance, you'll probably do fine, as most major Vietnamese holidays fall in January-February, when prices go up and have surcharges due to the new year festivals.
Vietnam is where your Dollar (or Euro) will for sure go further, from eating out to accommodation at great value. For example, it's hard to get bored in the capital city of Hanoi, with all these things to do. Hanoi is a special place for us and we loved talking pictures to capture everything Hanoi has to offer.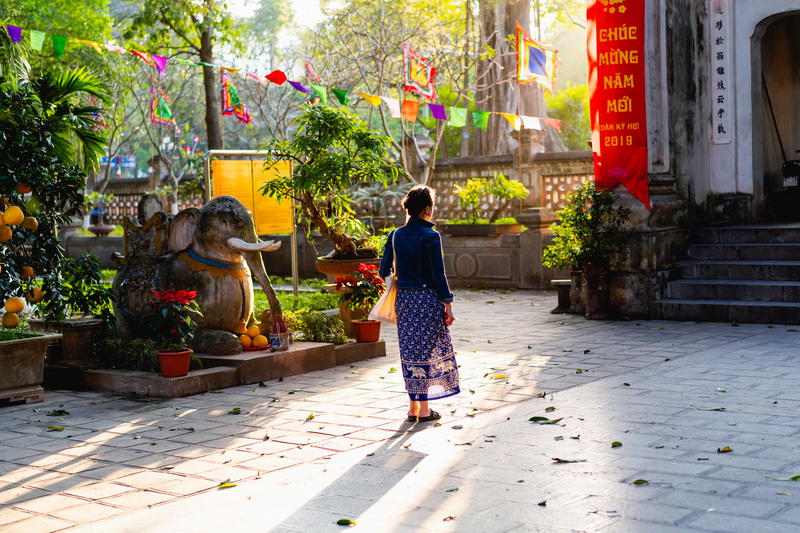 You can drink Vietnamese coffee every day at [awesome cafes], take a trip to Ninh Binh or Sapa for the northern cultures, and see an impressive amount of the country without breaking the bank.
While summer is known as being wetter, with rainfall on average surpassing that of summer months in Vietnam, this is when places like the Sapa rice terraces will be vividly green, making for an incredible sight to see.
In winter, the same region of rolling hills is dry and brown because of lack of rainfall. Summer brings back the brilliance and the fresh crops.
Helpful Tip
Our secret: eat whatever's on the street in cities in Vietnam. You can usually have a meal for 2 USD.
Thailand: Trekking, Markets, Nature and amazing food
I'm sure you've heard of Thailand, and I'm sure you have heard that Thailand is cheap.
How do I put this simply…. yes, Thailand is cheap (but Vietnam and Laos are cheaper - ha!).
But really, Thailand is an affordable place to travel on a budget. If you stick to Bangkok alone and you take guided tours or excursions, you will probably spend more than you thought you would.
However (!), if you head up north to Chiang Mai and Chiang Rai, and you go to smaller towns with equally-beautiful things to do like hikes and minority cultures and eco-tourism, you'll be very satisfied with a small budget in Thailand for travel.
Having been to Thailand three times, I've stayed in cheap hotels, cheap hostels and also really expensive hotels (on my friend's frequent flyer miles points).
There are many ways to 'do' Thailand, and there is something for everyone.
If you're on an extreme travel budget, you can make Thailand work, and have an amazing time. Things also change very fast in Thailand due to the fact that it is one of the most popular travel destinations on the planet.
In January 2012, I stayed in Julie's Guesthouse in Chiang Mai, Thailand, for $2.50 USD per night. It's true. And I was a broke backpacker looking for a good deal.
Places like Chiang Mai have since skyrocketed in popularity, bringing the type of luxe travel to become quite mainstream there, but you can still find good deals, bargain for prices and stick to a low trip budget.
If your budget is on the extreme low end and you're seeking the cheapest things to do, I recommend going to smaller locales in the center and northeast of the country, where tourism is newer.
I'd recommend avoiding the south of Thailand and the islands, where you'll have to dish out for ferries, and where tourism has been strong for 30+ years, making competition rather tough.
Philippines: Under-the-radar natural and cultural finds
I bet you don't know many people who've been to the Philippines and haven't been to Puerta Princesa or Boracay. I personally have not been to either.
I've had two low-budget trips to the Philippines, traveling in the Manila metro region and in Cebu and Bohol.
What I am positive of is that the Philippines is one of the cheapest places to travel to in Asia. I really mean that. It is up there with Vietnam.
For a small fee, you can stay in a hotel or hostel, and for only several dollars you can take a taxi to a beautiful beach.
The street food will cost you less than what you could imagine, and bargaining is fair game. While awesome natural landmarks like the Chocolate Hills (Bohol) may have an entrance fee, it won't be hefty.
A small budget will take you a serious long way in the Philippines, where there are more than 7,000 islands (you probably can't see them all, nor would you need or want to) and a heap of things to keep you occupied on a trip of a month or more.
New York City, USA: Find free things to do
Now, we know what you're thinking: isn't NYC incredibly expensive The short answer is yes, but the long answer is no.
Let me explain.
If you know what to do in NYC, you can have a fantastic time on a low budget. NYC can be a value destination if you know how to stretch a budget thinner and do all the free amazing things in NYC during your trip.
First, I'd really recommend finding a friend, family member or friend's family member to stay with. Accommodation in NYC is one of the things that will cost the most, but if you can pin that down as a freebie, the rest will work itself out. See here.
If you're okay with skipping the "must-see" tourist attractions that every book says you have to do, such as the viewing platform at the Empire State Building, the Top of the Rock, the MoMA and any type of entertainment (save it for another time), you can have a budget in NYC of around $50 USD per day (if you travel with a buddy) or if you stay in hostel dorms.
If you're a traveling digital nomad, check out our favorite laptop-friendly NYC cafes where you can spend time in cafes with WiFi and sometimes even a backyard or two.
If you're a coffee fanatic, we've already listed our favorite cafes in Brooklyn, which make for a great way to venture into different areas, for coffee. Lastly, bookmark our guide to safety and avoiding crime in NYC, which will be very helpful indeed.
A few budget hacks for traveling in NYC on the cheap and not breaking the bank are these following tips:
Stay in a hostel-hotel like The Local, which books up fast, but plan ahead! They've got coworking space, rooftop views, a cool cafe-bar with friendly staff and clean, quiet shared rooms and privates.
Skip the paid attractions and opt for walking endlessly through NYC's many neighborhoods like the gorgeous and walkable Brooklyn Heights and ethnic enclaves. Check out Coney Island, Jackson Heights, Flushing Chinatown and Little Italy of the Bronx (Arthur Avenue) and 'pass' on those lists of hot restaurants that 'every visitor to NYC must visit.'
Take the subway and buses, always. This is the best way to get around New York, and if you opt for an unlimited weekly subway card, it'll pay for itself in only a few days.
If you don't want to hostel, Airbnb in one of Brooklyn or Queens' outlying neighborhoods and get a feel what it is like to stay outside Manhattan (the center of it all, of course!). You'll find the most affordable Airbnb options in Greenpoint, Williamsburg, Bed-Stuy, Ditmas and Forest Hills.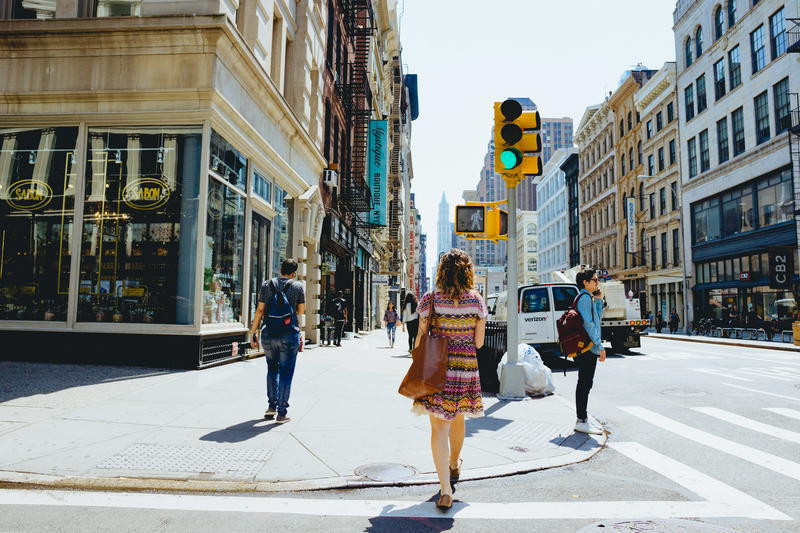 Nicaragua: Climb volcanoes and visit colonial towns
Nicaragua is a place that's great for travel at any time of year and you can be sure that your budget will take you far.
From eating in markets for prices comparable to $2 for a vegan meal of rice, beans and avocado, to taking 2-day treks for around $70 with all-included guides, transport and camping for a night with Quetzaltrekkers, you can do everything you ever dreamed of in this Central American nation.
For beaches, don't miss San Juan del Sur, the center of all backpacker life on the coast.
Take chicken buses, the quintessential Central American transport on old yellow school buses that have new lives in countries like Nicaragua, and sit next to locals, plants and sometimes… chickens.
This is the way to get around for around a dollar or less.
Ecuador: Enjoy high-altitude living
Ecuador might be a country you skip over in your mind. Did you know that its name means Equator in Spanish? Now you know why this country was named after its location, with the Equator running right through its middle.
What's there to do in Ecuador? You can explore Cuenca, a beautiful colonial city, by foot, and see the birthplace of the Panama hat (yep, a bit of a mis-nomer).
For beaches, there's Montanita, the hippie-dippie backpacker hub of the Pacific coast.
For museums, there's the culture of Quito, the hilly capital, where you can climb a cathedral and look out at a rolling expanse of scenery before climbing down and exploring colonial architecture in the old quarter.
Lastly, get lost in Parque Nacional Cajas, named for 'boxes,' which will remind you of mossy scenes from Scotland.
Ecuador will give you highs and lows, from high-altitude cities where you really have to watch your health and how your body handles altitude high up, to the coast — Guayaquil and the lowlands.
There's something for everyone, and the prices will not set you back much at all.
Lithuania: Travel the less-visited country!
If we told you we wished we had more time in Lithuania, would you believe us? We were lucky enough to have a whirlwind tour if Lithuania's top sights by traveling from Riga, Latvia, to Vilnius, Lithuania with Traveller Tours.
What we liked best was the mythical Trakai castle, the pastel walls of Vilnius's Old Town, the bizarre Hill of Crosses and beautiful and medieval Kaunas.
Had we had a week to spend, we would've loved to see all of Lithuania's historic and cultural sights, including more about its Jewish history, by renting a car and going around.
Check out how excited we got about Lithuania in our interview on the Voyages of Tim Vetter podcast.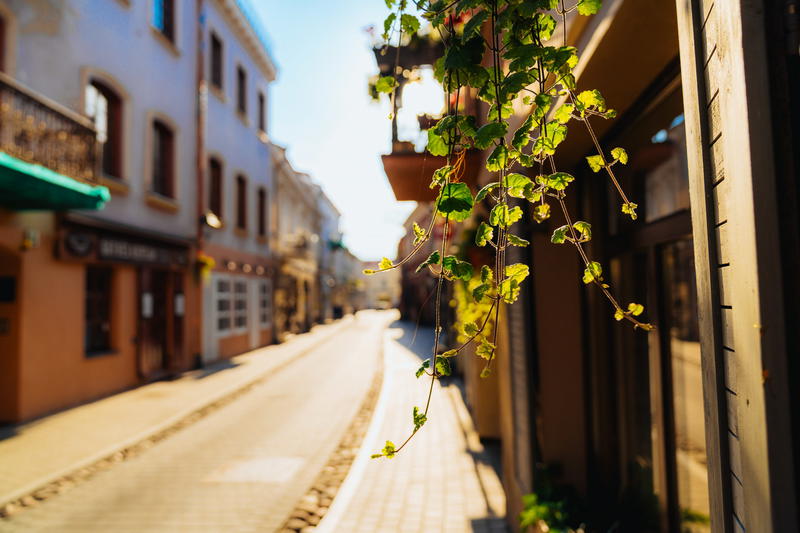 What's more is that Lithuania is the most affordable of the three Baltic countries — we stayed at a hostel on Airbnb for under $30.
Laos: Take an adventure
Laos is a diverse and often forgotten-about country bordering Thailand, China, Vietnam and Cambodia. Why go here?
Laos is interesting because it's landlocked, and so many travelers arrive by land via China, Thailand, or Vietnam. Well, what's there to do?
The fact that tourism is newer in Laos than it is in Thailand makes Laos a bit less discovered, much like Myanmar.
See Buddhist culture at its finest in Luang Prbang, where you can also explore exquisite waterfalls and nature.
See the stars and give night photography a try at night in places like Vang Vieng, and explore a city through its cafes in Vientiane.
For the adventurous, there's the Plain of Jars (it's weird) and Phonsavan with its temple ruins.
If you're not afraid to get off the beaten path, while not spending a lot of your savings, try some time in Laos and you could be surprised at what this modest country has to offer its visitors.
You can stay in hostels in Laos at prices as low as $4 USD per night for a dorm bed, depending on the city or town.
Can you beat that?
We hope you got tons of ideas from this list about where to travel on a budget and save money on your summer trip this year.
Myanmar: A cheap budget takes you far
Helpful Tip
As of 2020, Myanmar is experiencing civil unrest and armed conflict. Additionally, as of 2022, the US government has given Myanmar (Burma) the advisory of "Level 4: Do not Travel" until further notice. Visit travel.state.gov for more details.
We wished we could have traveled for longer all over Myanmar.
It's a win in terms of safety, and also in terms of traveling on the cheap.
This is a country where a budget of $35 USD per day (*on average) got us private spacious rooms with big beds in hostels like Baobabed Inle Lake, cocktails on rooftop bars in Yangon and private tuk-tuk tours in the temples of Bagan.
Scenery in Myanmar is truly stunning, and we didn't see the half of it because the country is so big.
We stuck to the triangle of major traveler destinations and found lots of safety, comfort and friendliness from locals.
Our ideas of what was cheap and what was expensive got totally warped in Myanmar, with what food cost and what the entry fees into the most popular landmarks cost us.
When I think of cheap travel that gives you a bang for your buck AND packs in an amazing travel experience, I think of Myanmar.
This beautiful country is one of the places where you can spend the longest amount of time and be traveling in one of the cheapest places on Earth.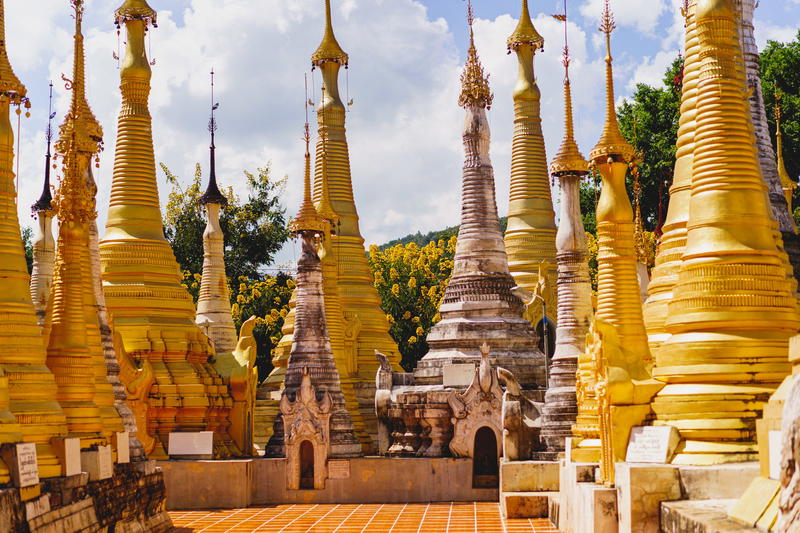 Enjoyed our article?
Consider supporting us! We're a 2-person team (learn more about us here) and your support enables us to create quality content. Thank you!