26 Epic Winter Vacation Ideas to Escape the Cold
Written by Becca
•
Updated on September 19th, 2023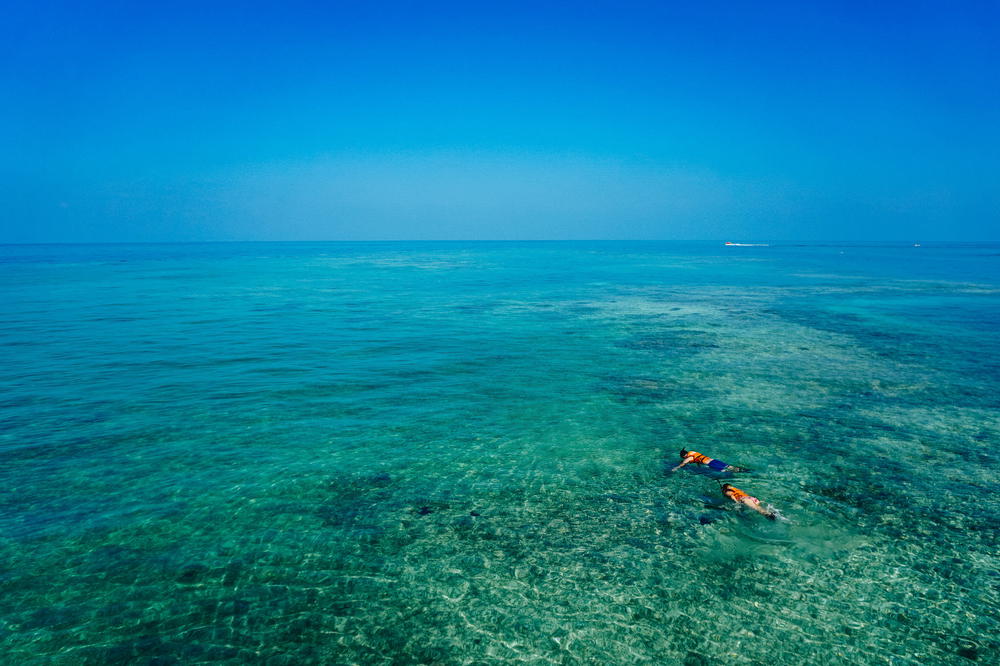 The best places to travel this winter that we've listed all have ideal weather for escaping northern cold winters, longer days and dry seasons. Let's heat up with these favorite winter vacation destinations to get some winter sun!
This article may contain affiliate links. We earn a small commissions when you purchase via those links — and it's free for you. It's only us (Becca & Dan) working on this website, so we value your support! Read our privacy policy and learn more about us.
Table of contents
Close table of contents
Are you looking for the best places to travel this winter? Every year, we search for warm places to visit in December, January and February so that we can get some sun.
Traveling in the coldest winter months gives us something to look forward to, while the days get shorter. This is important for our emotional well-being, and our mental health!
The best places to travel this winter all have ideal weather for escaping northern cold winters, longer days and dry seasons.
Let's heat up with these favorite winter vacation destinations!
USA
I did a bunch of research lately because I wanted to know the definitive answers for the absolute warmest places in the US to take a trip to during the coldest winter months. My research led to some so-so answers (Phoenix, some parts of southern Texas, San Diego and Los Angeles, and New Orleans), but the two top answers were clear.
Miami, Florida
Probably the best and easiest US destination with warm weather in winter time is Miami, which hands-down has the hottest climate of anywhere in the contiguous USA during the coldest months of January and February.
I've been to Miami in both November and December and can vouch for the fact that this is the city where the heat is on (thanks, Will Smith) even when there are blizzards up north, coating places like NYC with snow and ice.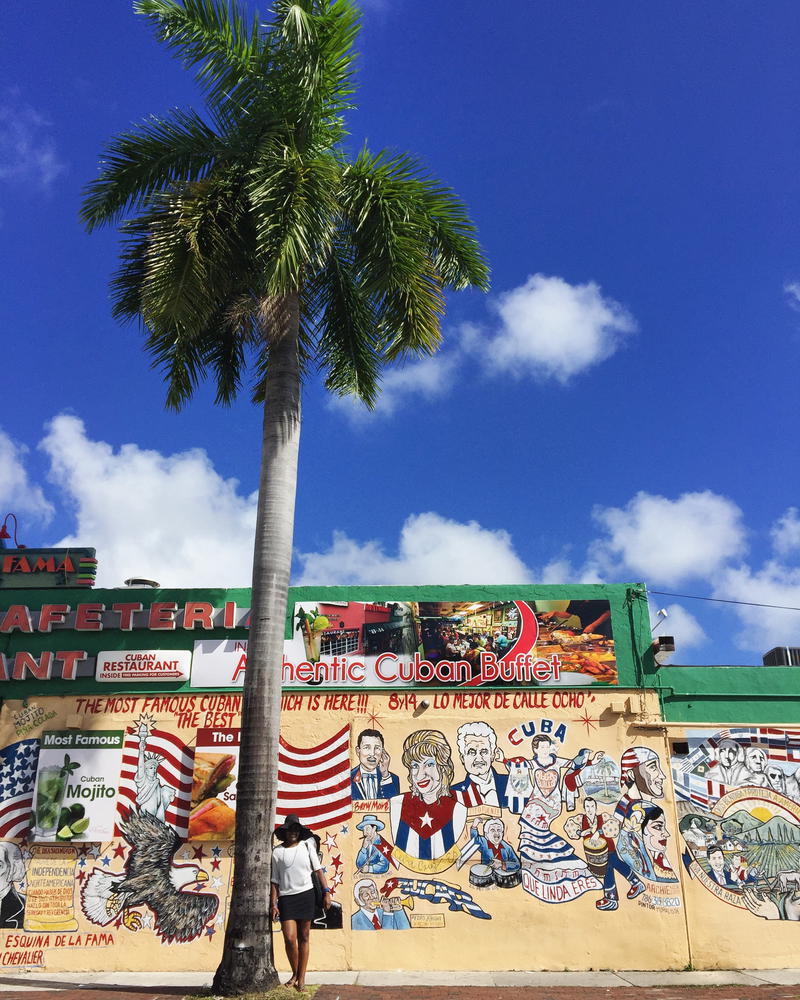 In doing my own research to find the hottest places in the US that are ideal for winter getaways, Miami tops the climate charts at 74-75 degrees F as daily highs in Jan. and Feb.
A few of my favorite things to do in Miami are taking photos at the Wynwood art walls, eating Cuban food on Calle Ocho in Little Havana and doing my own self-guided art deco architecture walk in Miami Beach.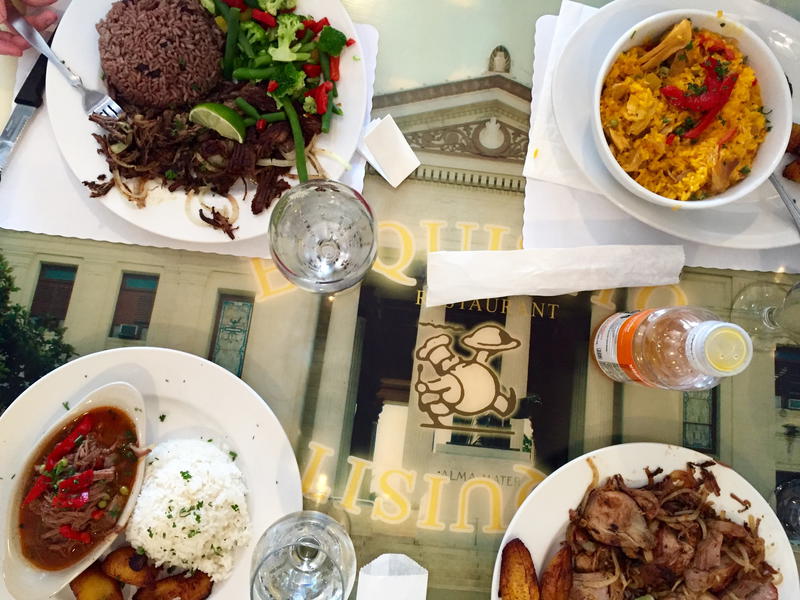 Hawaii
Hawaii will always be known for being America's favorite vacation dreamland, and the good news is that Hawaii is one of the warmest places to go in the US during January and February. In fact, from November to March, Hawaii is 75-80 degrees (on average, as it varies by islands and their southern or western sides).
Whether you want to take a winter honeymoon and need ideas for warm destinations or you're looking for a solo getaway to soak in some sun and heat, Hawaii will always be there for Americans. On a winter trip to Hawaii, you'll still be on a domestic trip, despite how foreign your surroundings look.
Europe (EU) & Middle East
We have tried for many years to find the warmest places for winter in all of Europe and the Middle East. Here's what we found.
Canary Islands, Spain
Until recently, we did not know where the Canary Islands were, but as it turns out, we've now been there twice, both in winter and in summer. Travel to the Canary Islands during winter will give you the warmest destination possible within the EU, and we know this because we researched the topic in depth.
What we learned is that the south and east sides of Tenerife like at El Teide National Park and Gran Canaria get the most sun. These regions of the Canary Islands are warmest year-round.
In winter, check out the Maspalomas Dunes of Gran Canaria and the southern beaches of Tenerife to get your tan on and to see spectacular and unique volcanic scenery.
The Canary Islands are also a great destination for couples, as it's helpful to rent a car and road trip around these islands. Super romantic, for adventurers!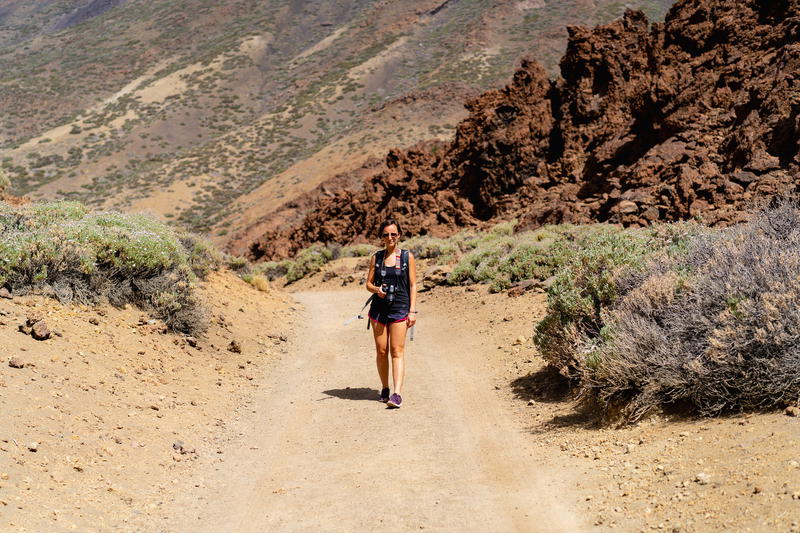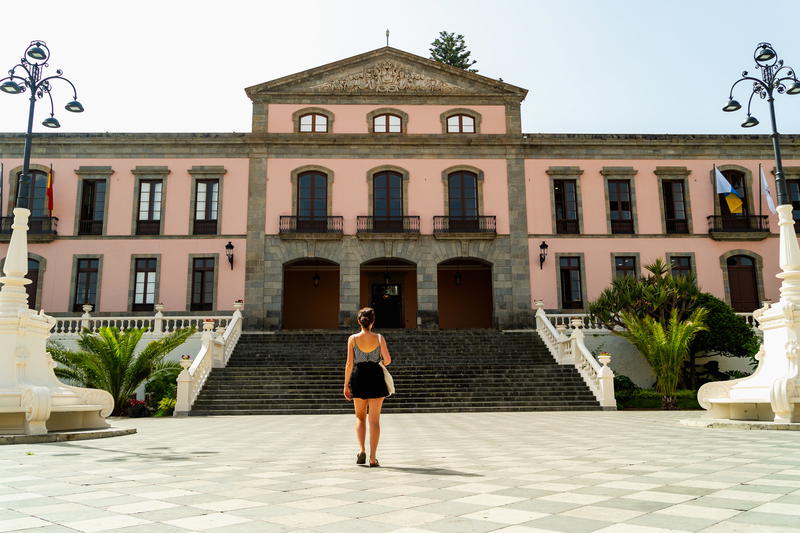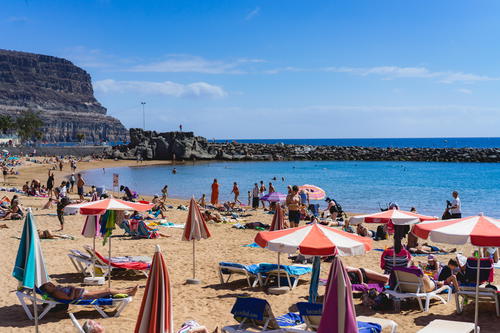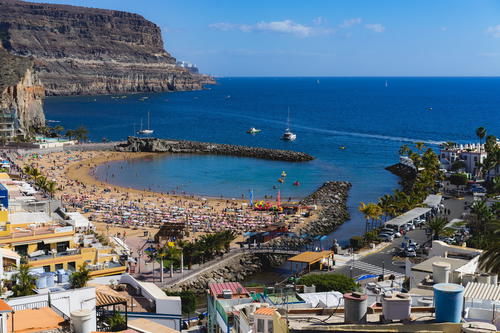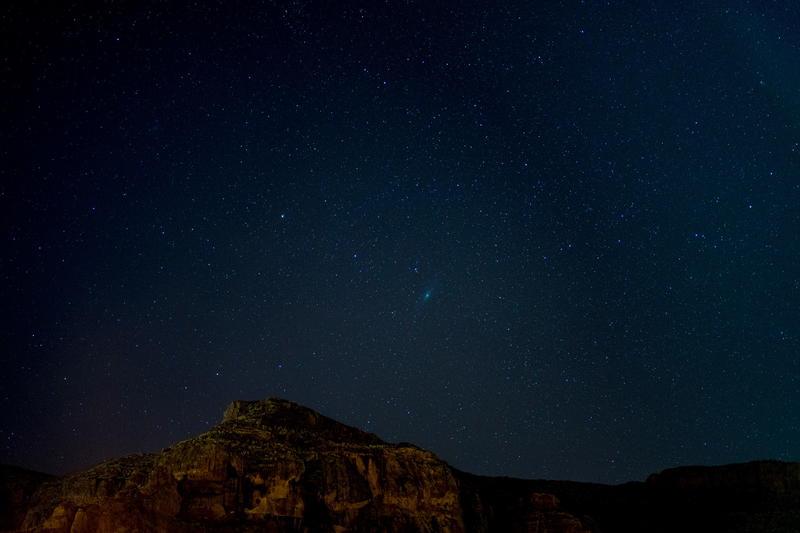 Helpful Tip
Stars are one of my favorite things to shoot. If you're interested in learning how I took this photo, check out our article about night photography.
Tel Aviv, Israel
You may not have pictured Israel as a winter beach destination, but if you go to Tel Aviv between December and February, you can enjoy sunny days with highs in the mid 70s and get some beach time.
Israel is a fantastic cultural destination with so much to see, all in compact distances. Escape the winter cold at the Dead Sea, where temperatures year round are in the 70s and 80s, and you can take a dip and float in the saltiest body of water on earth.
The cost of travel in Israel is a bit like traveling in Europe, so we recommend traveling with a friend or significant other with whom you can share a private room.
If you travel solo and are looking for a great hostel dorm experience, check out a stay with Abraham Hostels.
Note that the rest of Israel has tendencies to get a bit cool during winter, and Jerusalem can even see snow.
Tel Aviv, though, stays consistently in the 70s through much of winter, making it a great escape for European tourists and Israeli natives alike, along with travelers from around the world coming to see the gorgeous Mediterranean beach culture.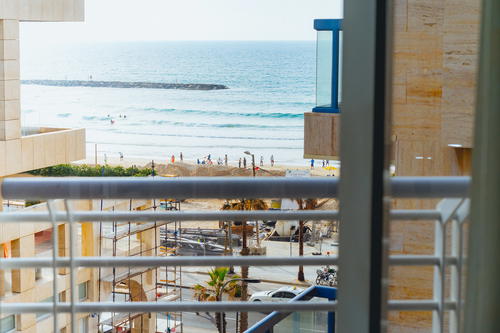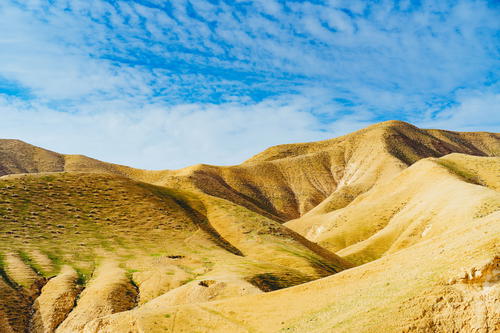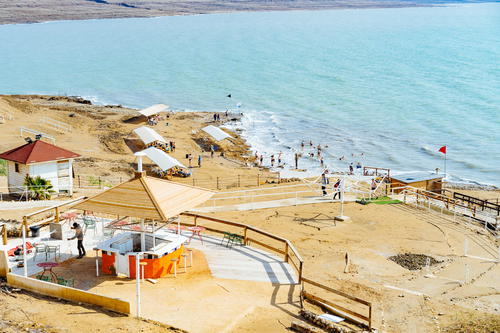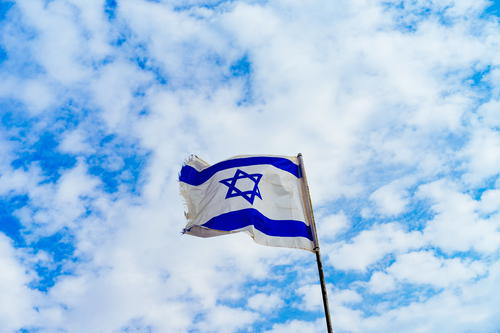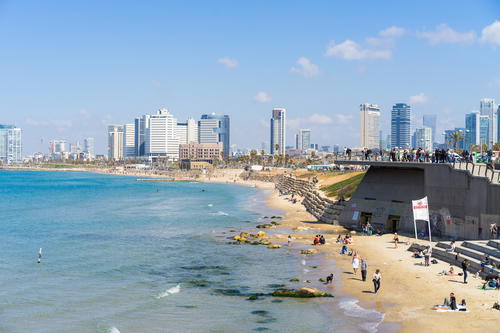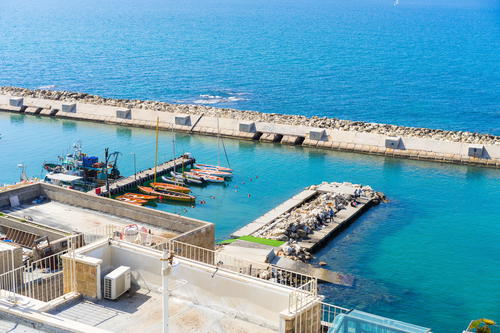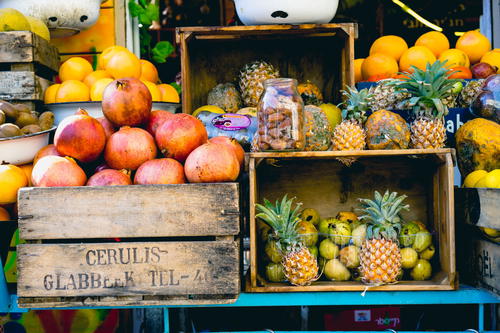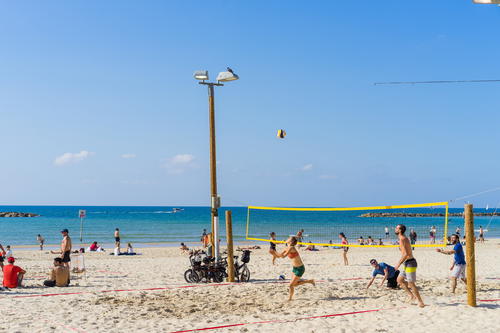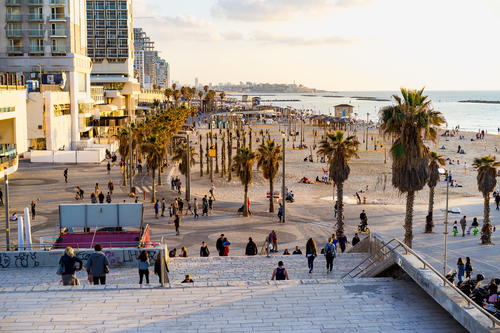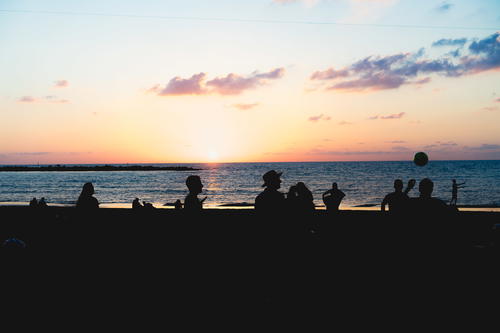 Are you ready to take your trip?
Check out some of the things we pack to inspire you for your trip!
Our favorite travel gear
South America
South America (mostly all of it) gets its summer when the northern hemisphere experiences winter. This is technically true for South America south of the Equator, but luckily, countries like Colombia are warm all year round (save for elevated areas with high altitudes!).
Cartagena & Santa Marta, Colombia
You can usually find a cheap flight to Cartagena from various US cities if you choose to travel in January and February. If you only have time off in December, don't worry!
Helpful Tip
Looking for new proven ways to save money on flights and airfare? The easy solution is to sign up for Going, the leading way to find flight deals and mistake fares, directly to your inbox. Use HALFHALF20 to get 20% off!
Cartagena is a super affordable destination for travelers and it's hot all year round. Temperatures are never lower than 85 F during daytime and 75 F at night, and with the humidity, it always feels warmer.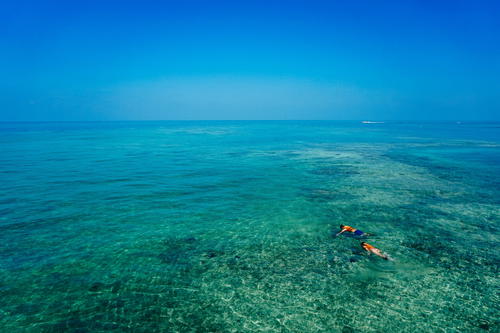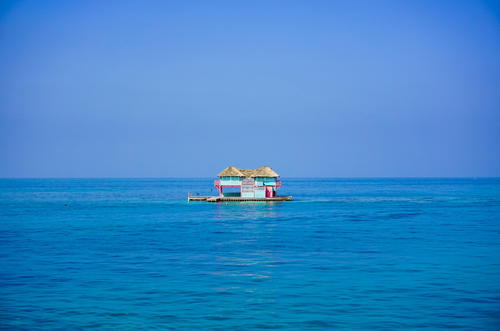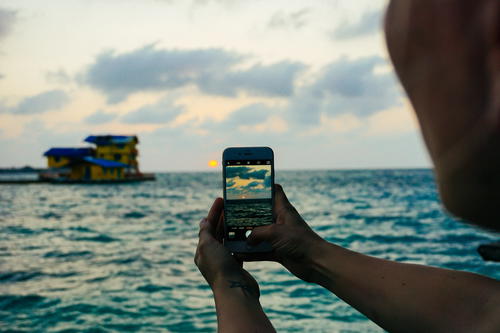 Cartagena and its nearby tropical island archipelagos have beautiful pristine beaches, lots of sun all winter long (dry season begins in February) and is an ideal winter vacation for couples, where a private room in a hostel will cost between $40 and $75 USD.
Staying in a hotel will cost between $100 and $200 USD in the mid-range, and there's a lot of value here!
Santa Marta is an even more affordable destination because you can somewhat escape the tourist prices in Cartagena that cater to foreigners from all over the world. Santa Marta is a bit more laid back and authentic in its historic colonial center.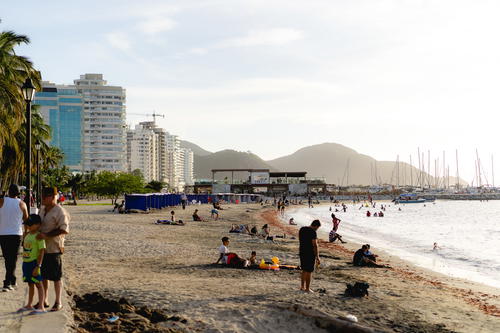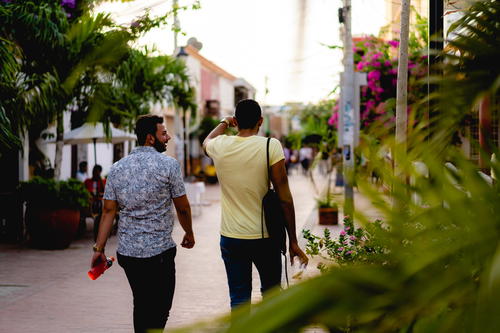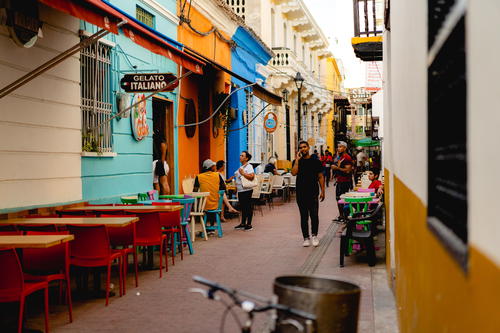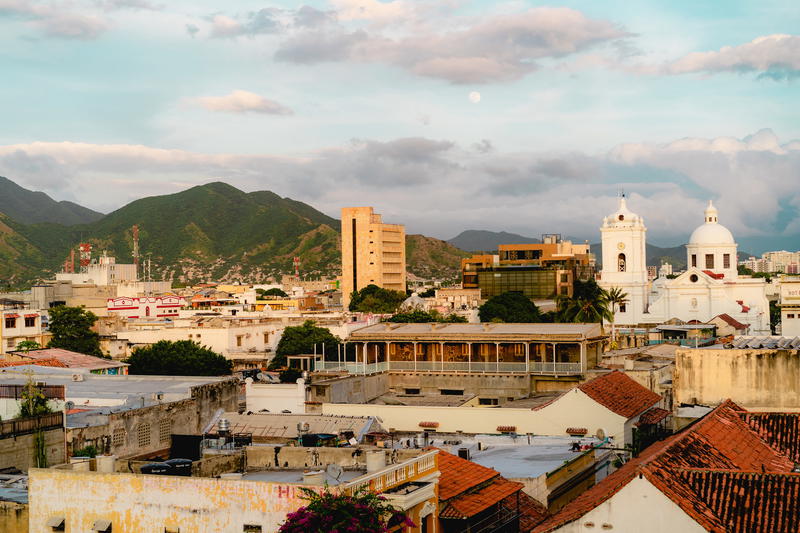 Buenos Aires, Argentina
Argentina's seasons are flipped with those north of the equator, so during December through February, the country enjoys its summer. Between these months, Buenos Aires, the capital city, gets highs in the 80s and lows in the high 60s at night.
Sounds beautiful to us, and it was (when we went)! Buenos Aires is a lively city teeming with culture and history.
We love the Buenos Aires outdoor cafe scene, the colors in La Boca, the tango dancing and the incredible architecture. Oh, and don't forget the awesome nightlife scene. Argentina is surely a winter vacation idea for escaping the cold. Leave your coat at home!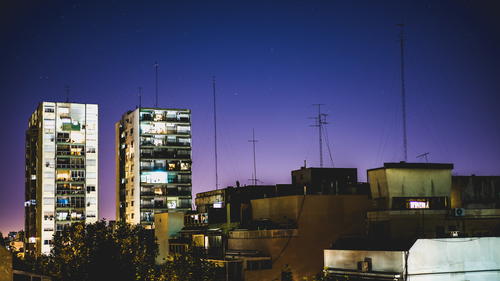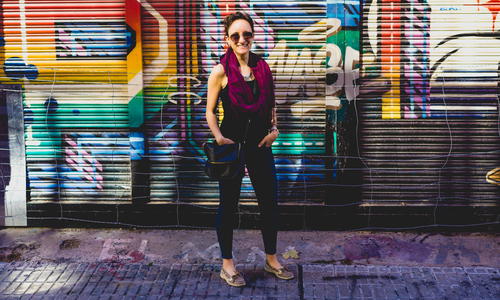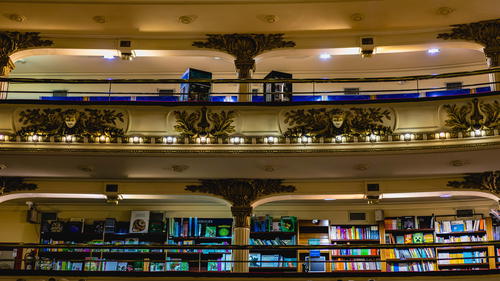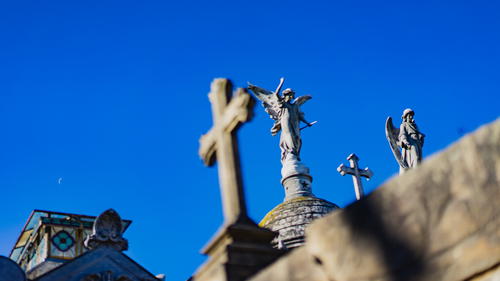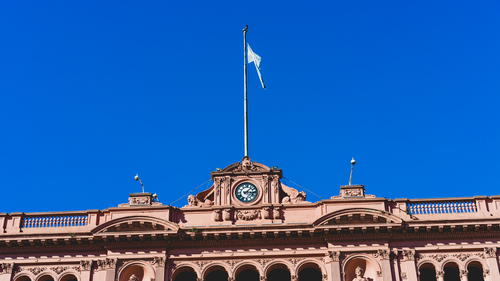 Chile's Coastline
Chile is a skinny country that will have its summer when the US and Canada have their coldest winter weather. Santiago, the capital city, has a daily average high temperature of 86 degrees F in January. Valparaiso, which has a Mediterranean climate, will have warm temperatures in the mid-70s during Jan-Feb.
The northern third of Chile has a "mild desert climate," giving beaches like Viña del Mar high temperatures around 80 degrees in the warmest months.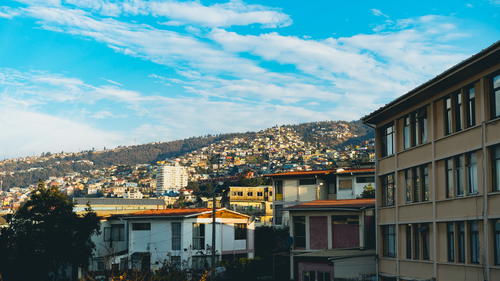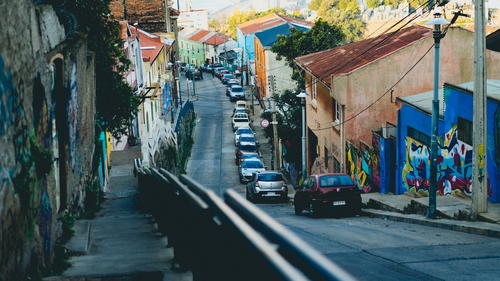 West coast of Ecuador
Ecuador, a country that looks small on a map, lies at the Equator! Yes, Ecuador has warm places to travel all winter long.
Beware, though, because not every city in Ecuador is steamy hot. In fact, Ecuador is famous for packing all four seasons and countless types of climate regions into a single country that is about twice the size of Florida.
To get the warmest destinations in Ecuador, keep your travels to hug the Pacific coast, rather than venturing inland to areas that will quickly rise in elevation. For example, the capital city of Quito is several thousand meters above sea level and has an annual climate of a temperate Andean 66-68 degrees F on average, all year.
For the hottest places in Ecuador, check out Guayaquil, Playa Puerto Lopez, Mompiche and Montañita, a beach village popular with travelers.
Central America
Central America is known for being tropical, close to the US and Canada, and a fantastic place to plan your winter travel!
In fact, for many years (and still to this date), I focused on having a winter getaway to Central America specifically, and during these travels, I took trips to Guatemala, Costa Rica, Panama and the Yucatan Peninsula of Mexico.
See what these awesome winter destinations are all about, here.
The Yucatan Peninsula & Tulum, Mexico
One of our favorite winter weekend getaways from NYC is the Yucatan Peninsula in Mexico.
You can also save money traveling this winter by flying into Cancun from major US cities and then hopping a bus immediately to less touristy cities like Valladolid or Merida.
Even if you want to go to a different part of the Yucatan like Merida, Isla Holbox or Playa del Carmen, take that nonstop flight from any international airport and you can get on an easy ADO bus to your destination when you land.
We loved exploring the cenotes outside Tulum by bicycle and seeing the clear water, which is so warm it feels like a bath. We also liked day trips like Uxmal, the Mayan ruins site outside Merida. Both are great options for seeing culture.
Our favorite part of traveling in Mexico might be the tacos, so get your stomach ready for some great flavors. Temperatures are always around the mid-80s during winter months of December to February, and nights are rarely lower than the mid-60s.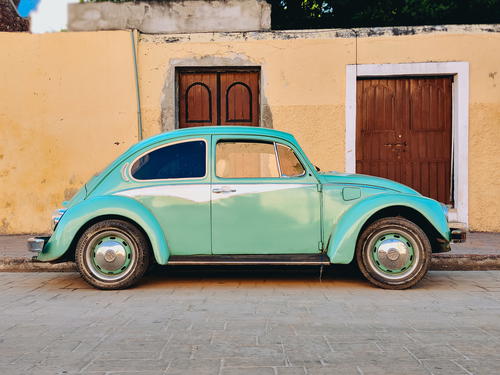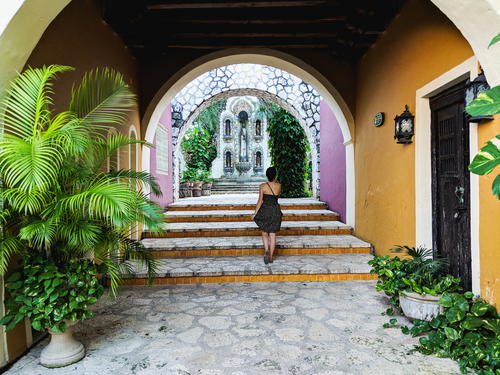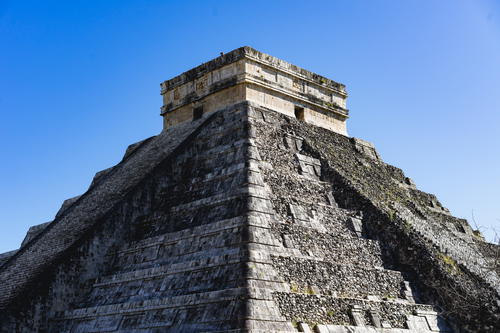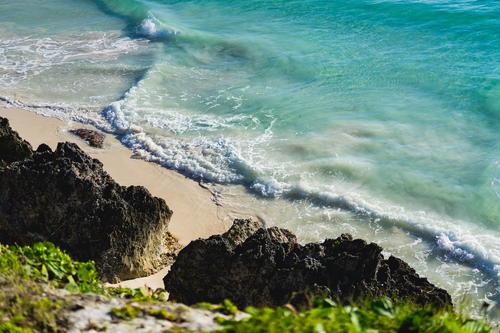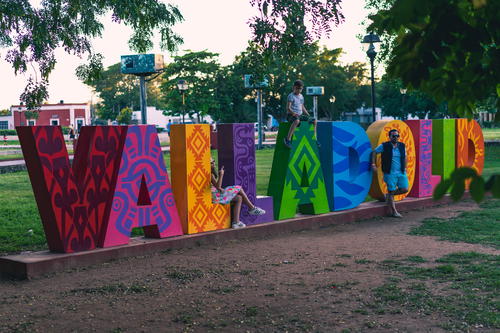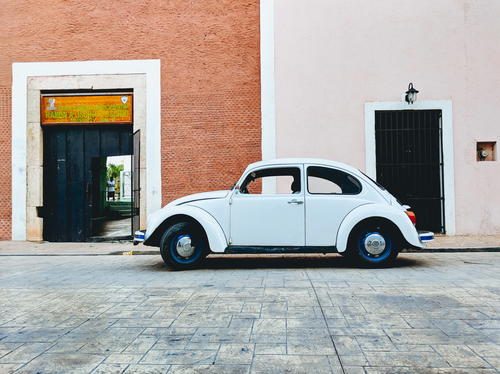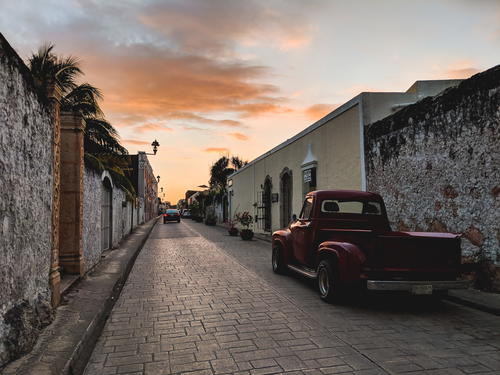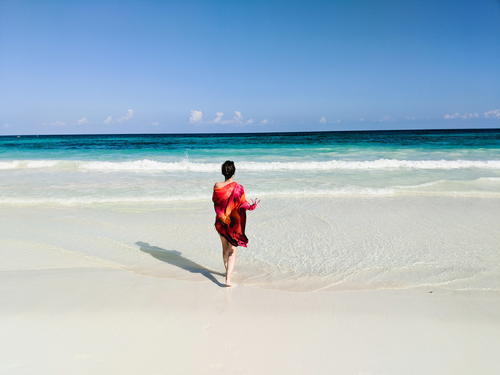 Costa Rica
I took my trip to Costa Rica smack in the middle of December and it was bathing suit weather the whole time (on the coast). If you are looking for cooler temperatures (AKA a way to not lose your mind in your sweat), stick to the inland areas for ecotourism like Arenal and Monteverde.
If you do want to get your suntan on and go hiking in a bathing suit, check out year-round hot areas like Manuel Antonio, Tamarindo and Parque Nacional Tortuguero on the Caribbean coast.
Beware of the Costa Rica humidity: this is not a place to smooth out the frizz in your hair!
Belize
Belize has some of the best temperatures for a winter vacation: I don't Belize you! (Ha ha)
Incredibly, Belize in winter (December to February) won't make you sweat so much that you'll want to escape to A/C: no, no, quite the contrary. The winter temperatures in this Caribbean and Central American destination hover in the 70s for much of the winter due to weather patterns in the Gulf of Mexico.
This being said, gorgeous destinations in Belize like Caye Caulker, San Ignacio, Tobacco Caye and the Great Blue Hole will have some of their driest weather between December, January, February and March.
Belize is a pretty adventurous travel destination, so go see for yourself!
Guatemala
Having taken my glorious winter trip to Guatemala in January, I'll vouch for the T-shirt-friendly weather that had me wearing a shirt and shorts visiting the enchanting Mayan ruins of Tikal and the incredible natural landscape at Semuc Champey.
Winter is Guatemala's dry season, so you can unabashedly enjoy dry weather, sunny days, temperatures in the 80s. In warmer locations, you can soak up Vitamin D at any of Antigua's rooftop cafes and coffee shops, which is a total treat.
El Salvador
El Salvador is somewhere I'd really like to go during winter because of its tropical location on the west side of the Central American region. With beaches for surfing and the Ruta de las Flores hiking, it seems like a varied destination for winter travel that'll be warmer than your home city this time of year.
Between November and March, El Salvador has its winter, but strangely, temperatures peak in April. This being said, in the months leading up to April (January-February-March), daily temperatures are in the 80s and the nights can be nice and cool in the mid-60s.
El Salvador's tropical climate has its rainy season from around May to August, so by heading there during winter as a vacation destination, you'll be experiencing the country in its driest period.
Nicaragua
Nicaragua is a fun place to go, and judging by the killer temperatures I had there in April (mid-90s… too hot!), I'd advise visiting this lovely Central American nation between November and March.
The best time to visit Nicaragua is indeed during winter, as the dry period falls between December and April. It'll be wettest, with storms brewing in the Gulf of Mexico, during May to November, so conveniently, this is the less desirable time to go.
For winter climate averages, December to February is coolest, which provides some respite for those extreme high temps I experienced during my (potentially badly planned) trip in April. If I could do it again, I'd go to Nicaragua in December, January or February, especially as a break from the coldest temperatures at home.
For what to see in Nicaragua, check out a few of my favorite destinations: San Juan del Sur, Granada and Leon. I was charmed by the west coast Pacific sunsets and by the colorful vibrant personalities of these historic and colonial cities.
Southeast Asia
Southeast Asia is a big place, full of amazing places to see. Lots of Southeast Asia will be hot during the northern hemisphere winter, but not all of them. Read on to see the hottest places in Southeast Asia during winter.
Southern Thailand
Thailand may seem like an obvious choice for a destination to beat the winter blues, but my advice is to consider that only the southern half of Thailand is going to truly be insanely hot during the winter months of December through March.
Take it from me: having been to Thailand three times during winter, I have sweated my face off in the islands like Koh Samui, Koh Phangan and Koh Tao, and I have frozen my feet off while trekking in the hills outside Chiang Mai in January, with lows of 44 F and no heat!
Given this, my immediate recommendation for visiting Thailand in winter is to fly into Bangkok, warm up at the beaches that are closer to the Bangkok region like Pattaya, and then, if you have five to ten days for your itinerary, head down to the islands via train or flight, hitting Koh Samui, Koh Phangan, Koh Tao and Koh Phi Phi. If you're so inclined, spend some time on the famed beaches of Phuket to see what that's all about.
Cambodia's South Coast
I have only taken a trip to Cambodia once, but it was in January-February, so I have a pretty good handle on the temperatures in Colombia in the "coldest" of the Northern Hemisphere winter months.
A winter in much of Cambodia is daily temperatures in the 80s and 90s, and nights in the 60s or 70s. It is quite beautiful. I remember getting so hot seeing the temples of Angkor Wat that my friends and I needed a siesta break in the middle of the day to beat the heat with cold drinks and resting.
If you want a sure way of finding hot weather and sun, head to Cambodia's south coast to visit its famous coastline that has had tons of development in the last decade. The most famous destinations are Sihanoukville and the surrounding beaches.
Don't worry, though, if you're not a beachgoer, cities like Phnom Penh and Siem Reap (along with the boat ride from one to the other) will keep your skin glowing with the tropical warmth. Nights are rarely cool enough to require a layer on top of a T-shirt, and sunny days during the winter dry season will keep rain away.
The Philippines
Can you tell already that I love traveling in winter to escape the cold? I've been to the Philippines not once, but twice, over Christmas, and can vouch that this is a HOT place to travel in.
January is the coolest month in the Philippines, but that doesn't say much for a country that often has average highs at 90 degrees F most of the year. Destinations like Boracay have tropical climates that let temperatures, even in January and February, settle at 86 degrees F.
Dry season is from December to April or May, so by planning your travels for January, February or March, you'll avoid typhoons completely and experience fewer rains than other times of year.
Indonesia's Many Islands
Indonesia is an island nation that has a tropical climate that keeps its temperatures warm all year (save for some elevated areas with high altitudes that would be inland). You've likely heard about Bali by now, and Bali makes a great destination for winter time, but did you know that Indonesia has other places to visit that are great ideas for escaping winter?
Visit Jakarta, Surabaya, Lombok and Medan, and don't underestimate the beauty in the Gili Islands, West Java and South Sumatra. Beware that the hottest month in Indonesia is actually October, so traveling in the months that follow mean very warm days in the 80s.
South Asia
Lots of South Asia will be hot during winter, so it is a great region to travel and explore in December, January, February and March.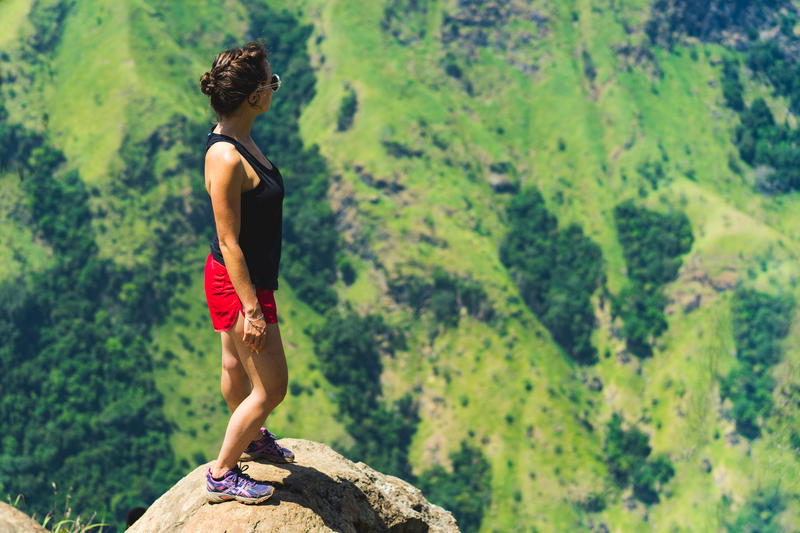 Sri Lanka's Southeast and West Coasts
Helpful Tip
As a disclaimer for 2022, please note that Sri Lanka is currently experiencing an economic disaster, with extreme shortages of fuel and food across the country. Sources say non-essential travel to Sri Lanka should be avoided at all costs until further notice. We're choosing to keep the below info here for your reference.
Sri Lanka is a tropical island located south of India. It is a lovely place to plan a one-week or two-week winter getaway, and temperatures remain tropical all winter long due to its location close to the Equator and in the Indian Ocean.
Sri Lanka does in fact have some elevated areas in its center, which will get chilly due to altitude at any time of year. For keeping your trip completely warm and hot, stick to the coasts, visiting Colombo, Galle Fort and the east coast beaches for surfing.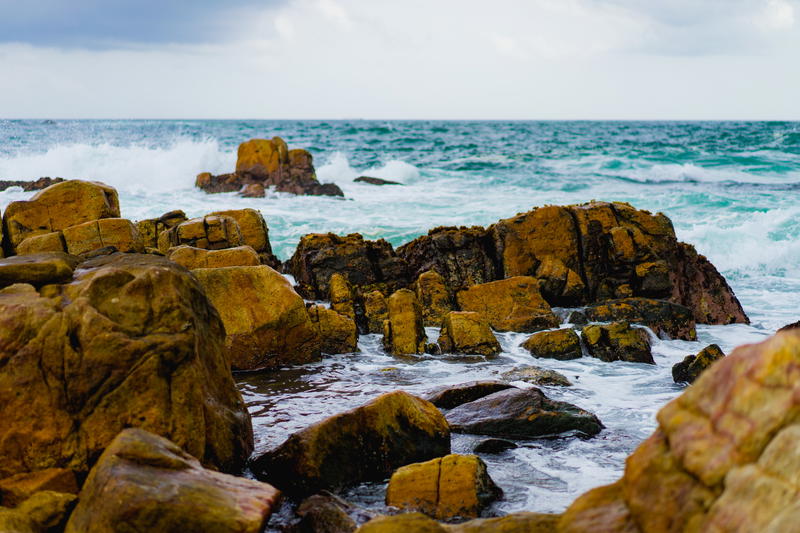 Southern & Southwestern India
The hottest places in India in winter are going to be the west and southern coast (think Mumbai-Maharashtra and Kochi-Kerala) and the southeastern provinces like Tamil Nadu.
Take Chennai, for example, on India's east coast, which will have winter temperatures ranging from the high 80s to real feels of 90s during the daytime, even in February. And Goa, India's famed beachgoer paradise on the mid-west coast, with temperatures in the mid-80s and an ocean temperature of around 82 degrees F. Sounds like bathwater.
India is also one of the most affordable places to travel in, and you'll see when you get there that there is a huge bang for your buck.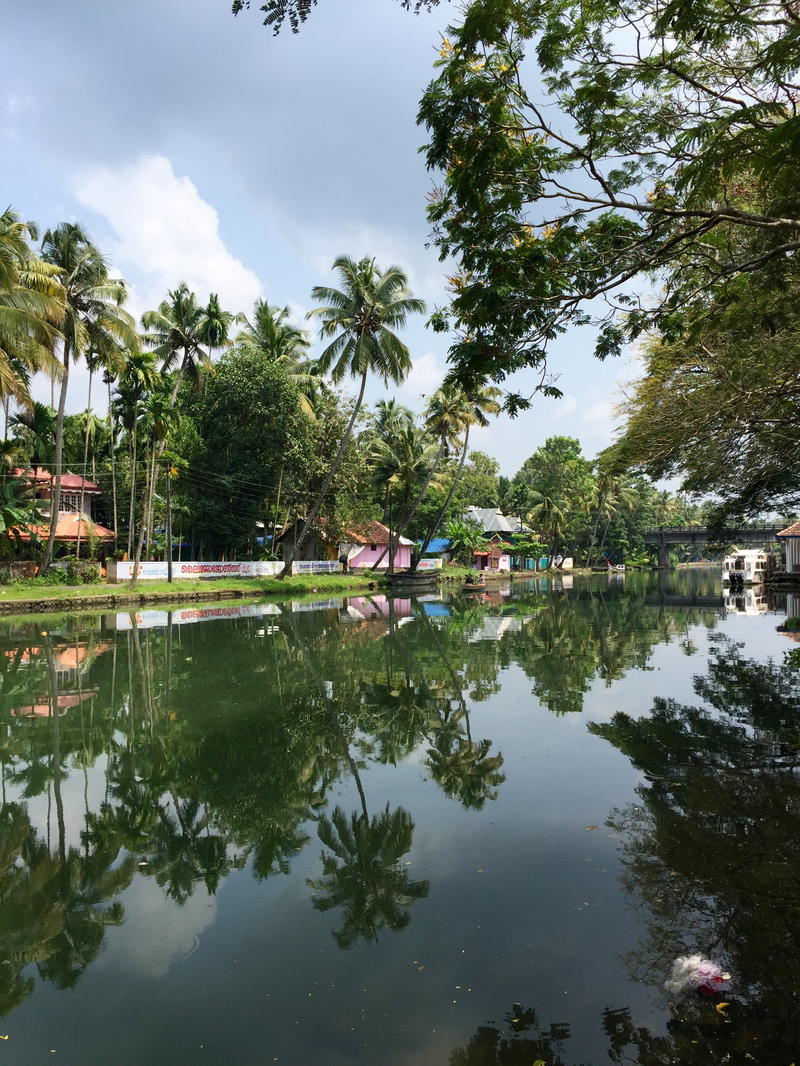 East Asia
While not entirely tropical, there are a few exciting travel destinations in East Asia that are warmer than others. Let's see which ones make the cut for the warmest places in East Asia during winter.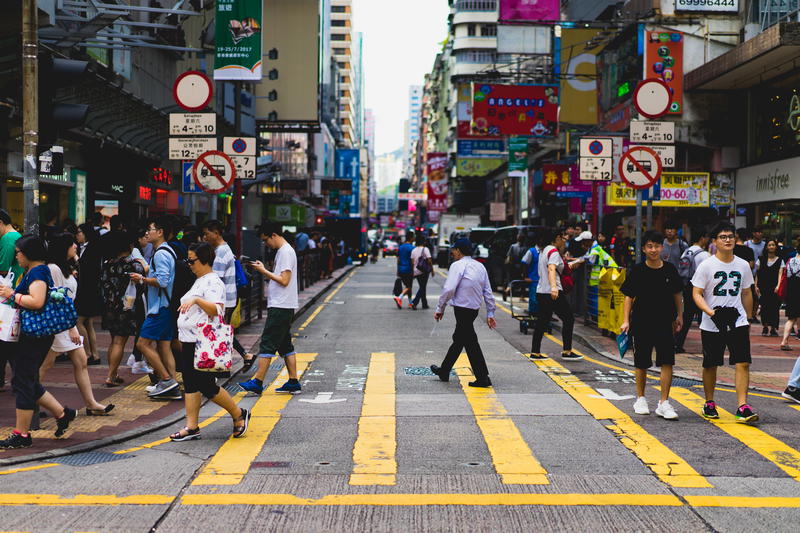 Hong Kong & Macau
Although it's far from North America and from Europe, Hong Kong is a worthwhile place to spend a winter getaway and it never disappoints.
Most North American and European citizens do not need a visa to get to Hong Kong, so you can show up when you want! For Hong Kong, a city with a scorching summer reaching the 90s and with humid, wet weather, winter months present an amazing time to visit.
Your escapes from the heat are getting on a junk boat and walking around at night.
Hong Kong winter, between December and February, is the driest time of year, so you'll avoid all types of monsoons and storms. Humidity dies down, and days are comfortable in the 70s, with nights in the mid-to-high 60s.
Check out the various hikes that are ideal for the dry winter months, and of course explore the incredible urban jungles of Hong Kong Island and Kowloon. Make sure to check out all of the hidden photo spots in Hong Kong as well!
If you're interested in visiting Macau (also spelled "Macao"), note that it has largely the same warm climate pattern as Hong Kong, being only an hour away by ferry. Macau has an incredible mix of east and west because of its Portuguese colonial roots. You can see this European history, meshed with that of China, apparent in the unique Macanese cuisine and architecture of Macau.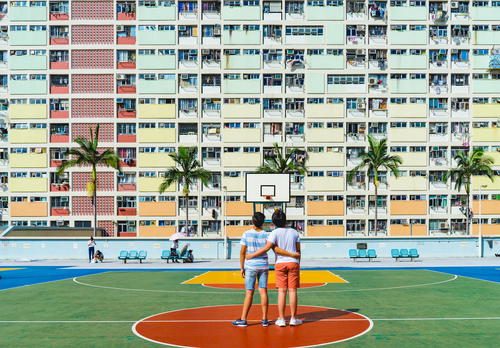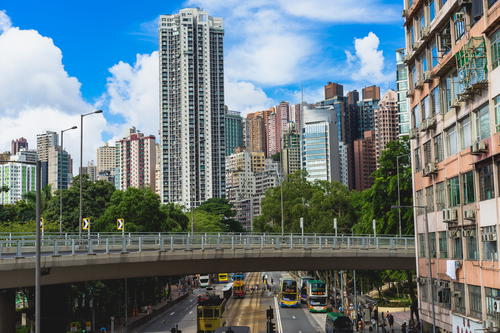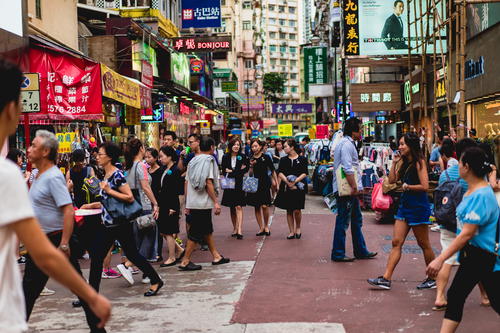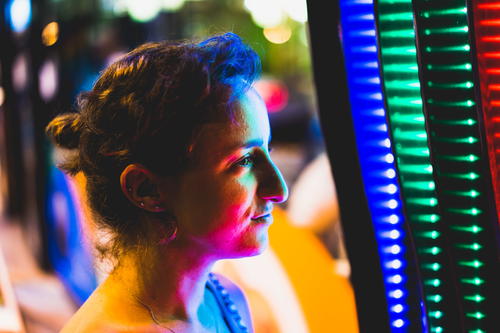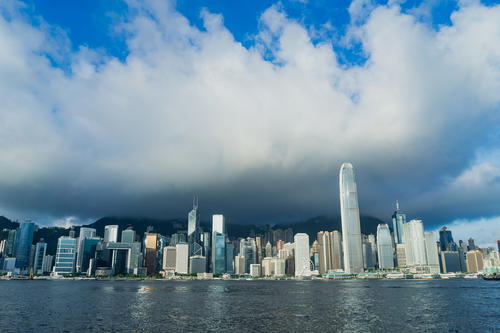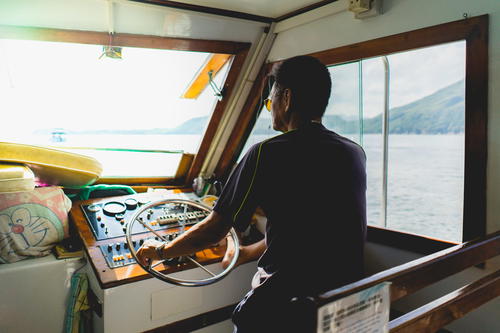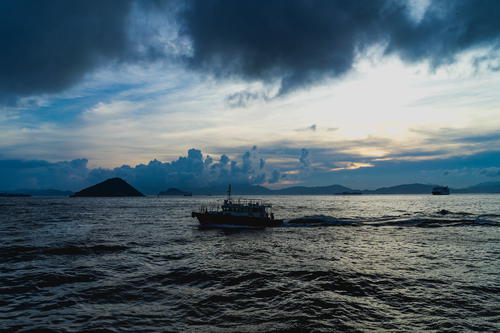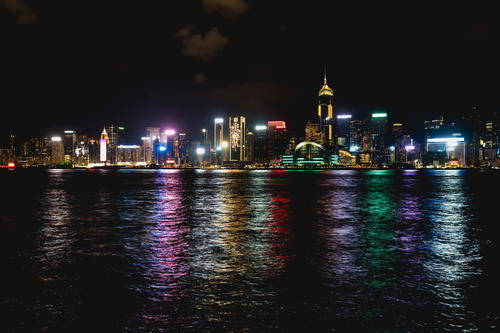 The Caribbean Islands
The Caribbean will always be a good choice for American and Canadian travelers seeking some winter sun during the coldest months of the year.
What's stopping you from an easy warm getaway to the Caribbean islands during December, January and February? Start planning with these winter escape ideas below.
Cabarete & the North Coast of the Dominican Republic
Punta Cana's white beaches and turquoise seas are probably what you think of when you think of spending the worst of winter in the Dominican Republic.
It's what we think of, too, but it isn't how we wanted to experience a trip to this country that sits rather close to the continental US. We opted for a trip to explore the sights and beaches of Cabarete and the Dominican Republic North Coast instead.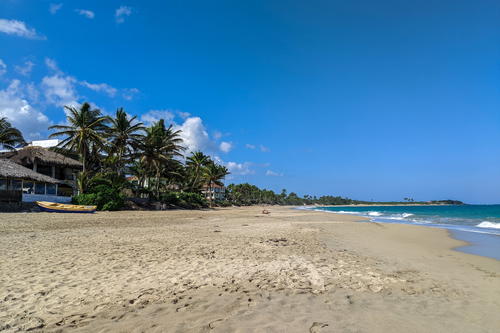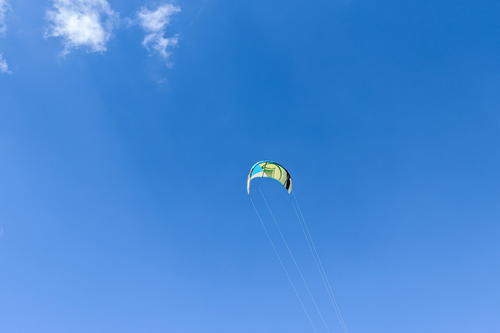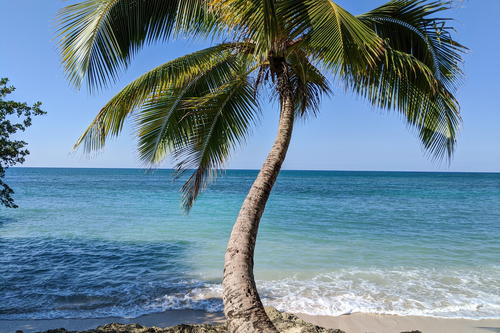 The good news for this destination as your winter getaway is that it doesn't come at the price of a 4- or 5-star resort. In fact, you can stay in budget accommodations that bring you close to nature and other backpackers. In Cabarete alone, there's Ali's Surf Camp (also known as Surf Camp Cabarete), a nearby hostel and a few Airbnbs.
We opted for a combination of both, between our travels that ranged from Puerto Plata to Rio San Juan, by comparing accommodation options.
For fun ways to get around, there are the local guaguas. These are sure to give you an authentic and semi-crowded Dominican transit experience. The great thing is that they cost between $1 to $2 USD per trip! It's great value for your money, because other things like private taxi rides don't come cheap.
There's lots to do in surf paradises like Cabarete. For coffee lovers, you can visit the local cafe scene.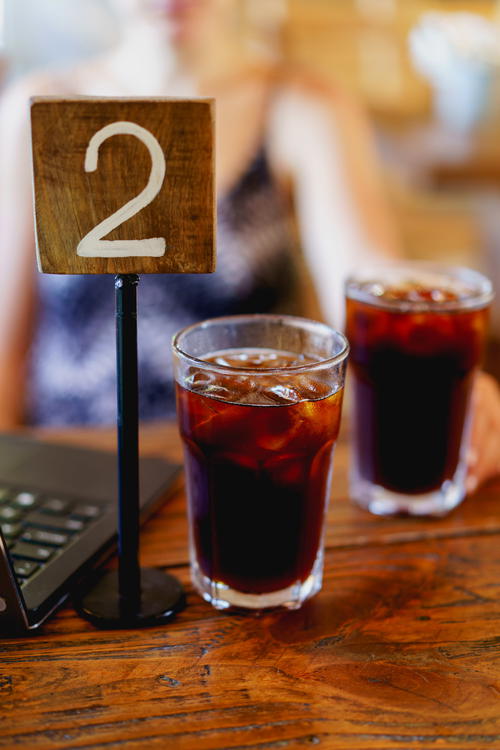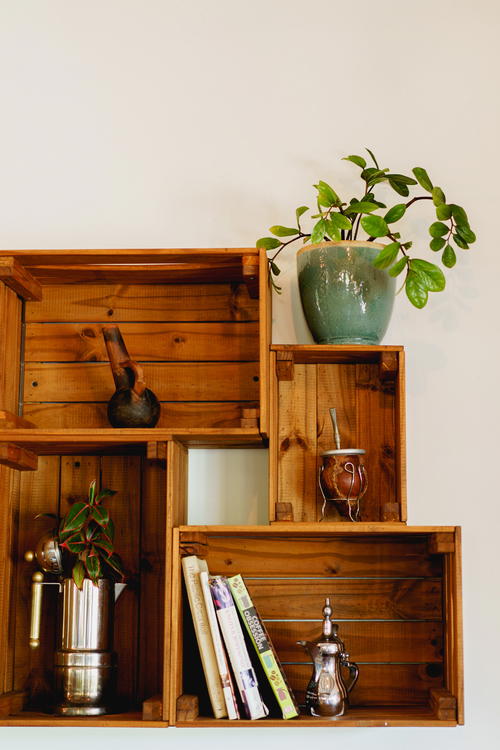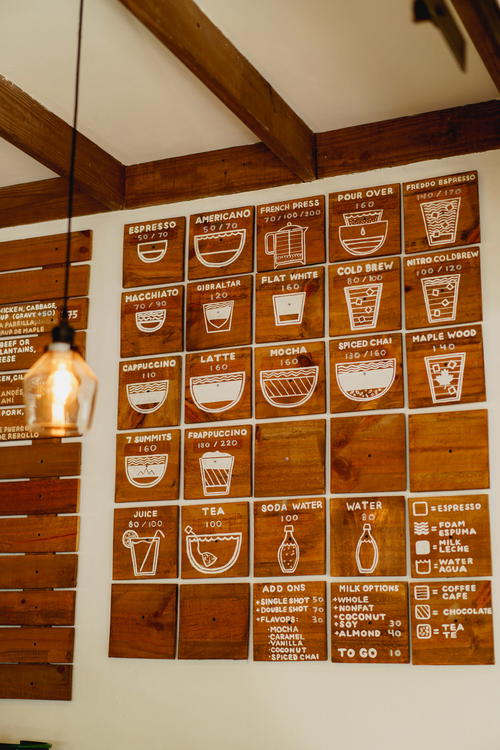 For the more adventurous type, you can check out some unusual and unique things to do in Sosua and Puerto Plata.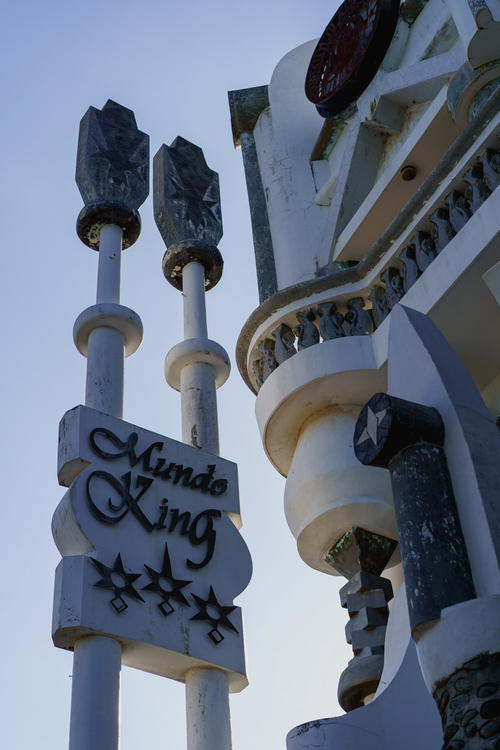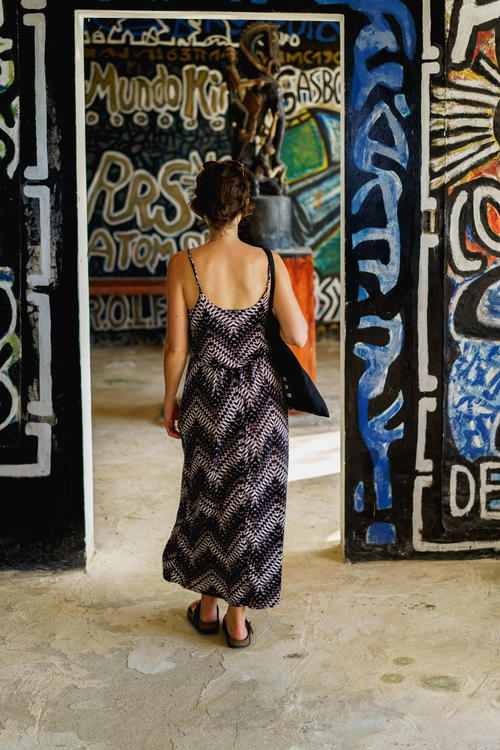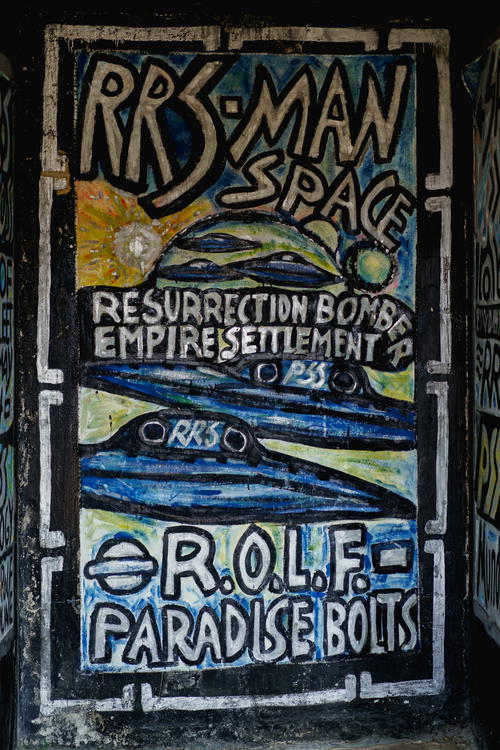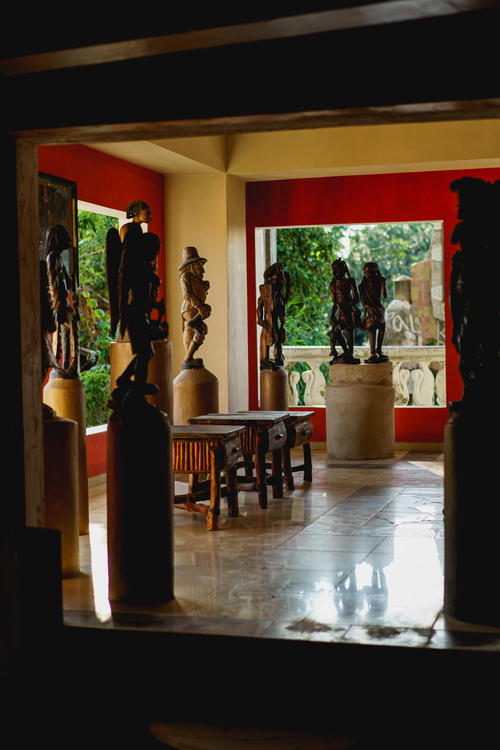 Temperatures range from 65F at night to 85F during the day (it can feel warmer in the sun, but cools down by sunset and it's pretty temperate).
Jamaica
Given that Jamaica is located in the Caribbean and you'll want to avoid all of hurricane season completely, visiting this island in the winter time is the best idea. From January to February, Jamaica will have temperatures in the 80s, and this is the "coolest" time of year to visit the tropical island.
What's there to do in Jamaica? Aside from the well-known destinations of Montego Bay and Negril, there's Ocho Rios, Kingston, Blue Lagoon and Pelican Bar.
It's easy to get a flight to Jamaica from the US or Canada.
Africa
Africa is far for most travelers coming from North America and Europe, but it is worth the trip. Much of Africa remains warm throughout the year, which makes the African continent a great idea for traveling in November, December, January, February and March.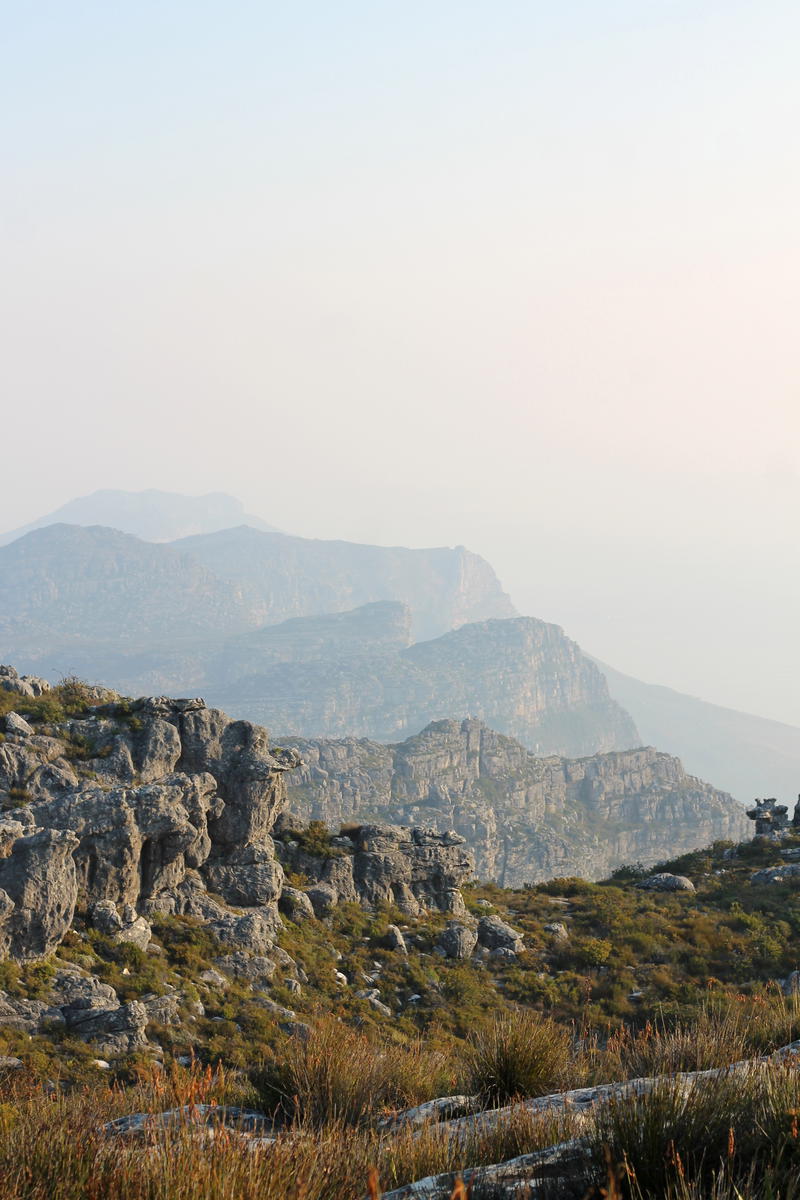 Zambia & Victoria Falls
Due to being in the southern hemisphere, Zambia, a country in southern Africa, has a subtropical climate that will get you an 87-degree (Fahrenheit) day at Victoria Falls (one of the seven greatest natural wonders of the world).
Pair a trip to Zambia with a trip to Namibia, Botswana or South Africa, and you'll be able to have a two-week bender seeing the best of Africa during winter in outrageously warm weather.
If you do make it to Zambia, be sure to go for a river cruise on the Zambezi River, trying local brews and seeing hippos with your boat driver and guide.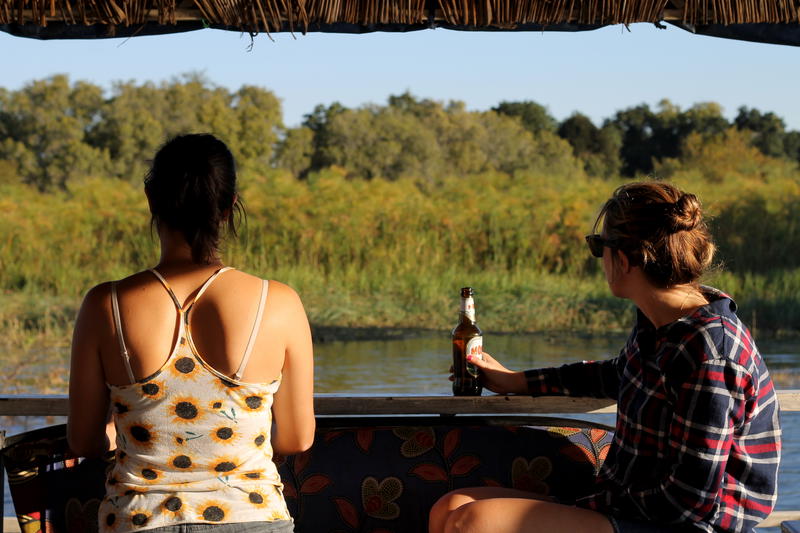 South Africa
Beautiful South Africa is an excellent choice for a winter trip, as the country is in the Southern Hemisphere and will experience the height of its summer during December, January and February.
Catch a safari, see the beaches in Cape Town, visit wineries in Stellenbosch and hang out in Pretoria, all in temperatures like 80-85 degrees F during the day.
Looking to update your travel attire and gear for the winter? Visit our favorite travel gift ideas.
Enjoyed our article?
Consider supporting us! We're a 2-person team (learn more about us here) and your support enables us to create quality content. Thank you!