The Local NY | Best Hostel for Digital Nomads in NYC
Written by Becca
•
Updated on September 14th, 2023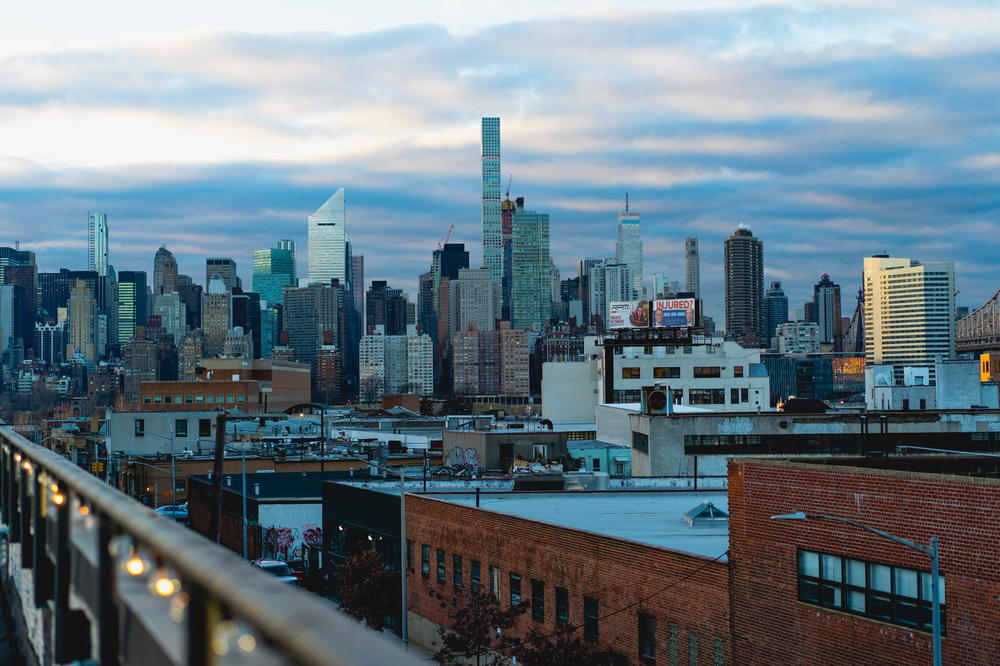 Where should digital nomads and remote workers hostel in NYC? The Local NY is a young and hip hostel in Queens, great for working remotely while traveling in New York.
This article may contain affiliate links. We earn a small commissions when you purchase via those links — and it's free for you. It's only us (Becca & Dan) working on this website, so we value your support! Read our privacy policy and learn more about us.
We're always looking forward to being surprised by new places to stay, and that's exactly what happened when we stayed for two nights in The Local NY.
Most New Yorkers probably don't seek out "travel experiences" in their own city, but when we came home for a week between international trips, it was exactly what we wanted.
We were delighted to find that The Local NY Hostel is a revamped and reworked factory space made to suit the needs and desires of the modern backpacker or urban traveler.
Located in the up-and-coming Long Island City neighborhood of Queens, The Local is only a few blocks from the East River, only three blocks from the nearest subway station and is well-equipped with lots of surprises.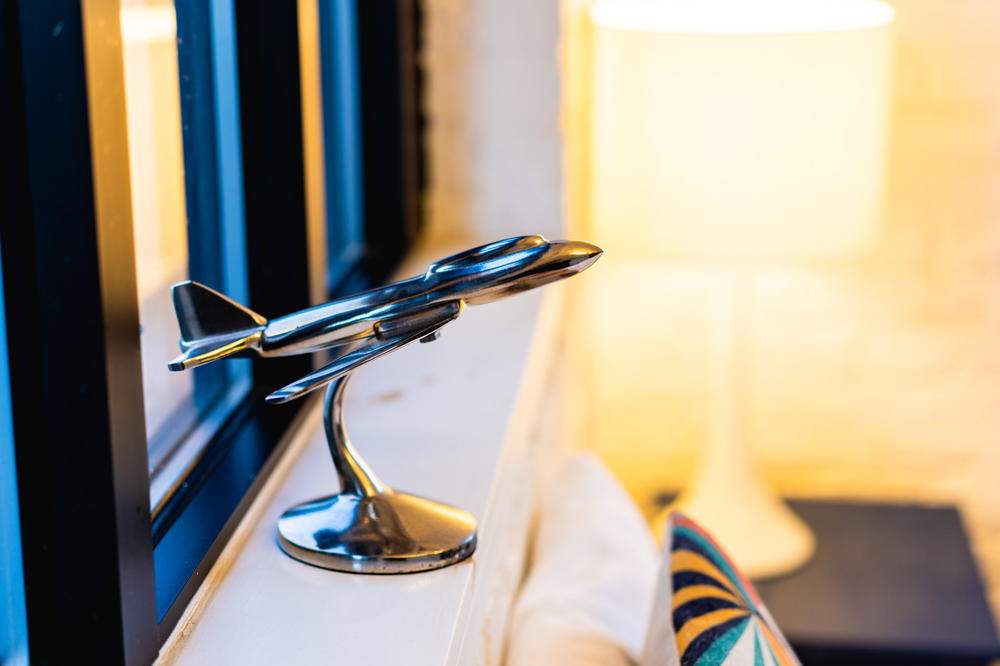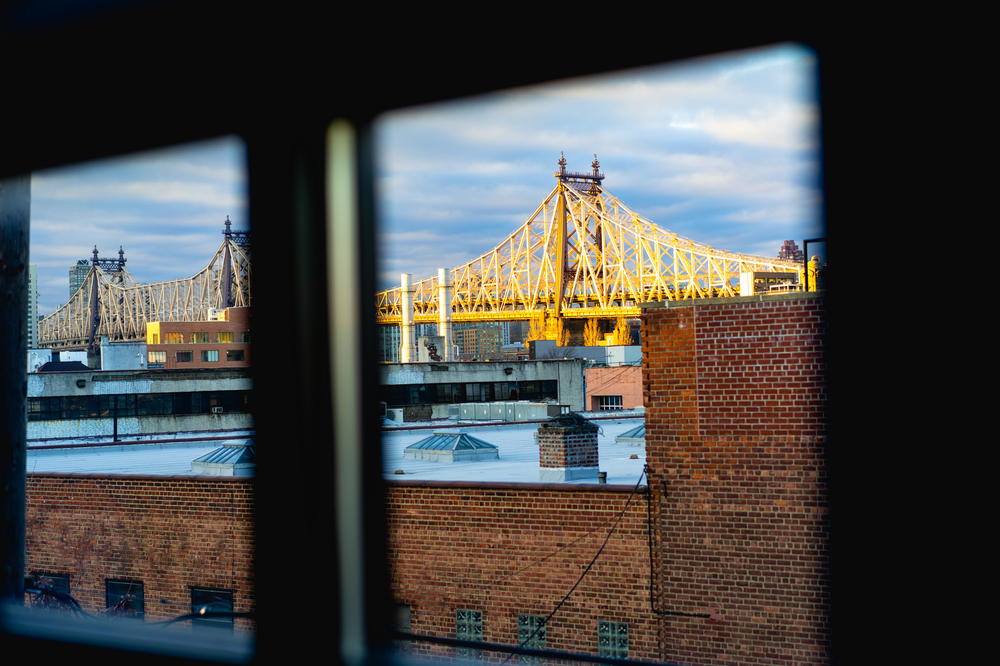 In addition to its stainless-steel communal kitchen, welcoming bar and cafe area, library-slash-coworking space and super friendly staff, we kept finding small touches of authenticity that made us mile.
Helpful Tip
Looking for new proven ways to save money on flights and airfare to New York City? The easy solution is to sign up for Going, the leading way to find flight deals and mistake fares, directly to your inbox. Use HALFHALF20 to get 20% off!
The Local NY Hostel story
We sat down with Matt, the hostel's general manager, and found out more about the story behind The Local NY.
The building was originally an elevator factory, but wait - it was an elevator factory that didn't have an elevator! To this day, the hostel has retained some original elements of its factory past. There are yellow lines on the floor of the lobby and bar area that are industrial memories, exposed pipes and a garage-door front (it's glass, so you can see onto the street).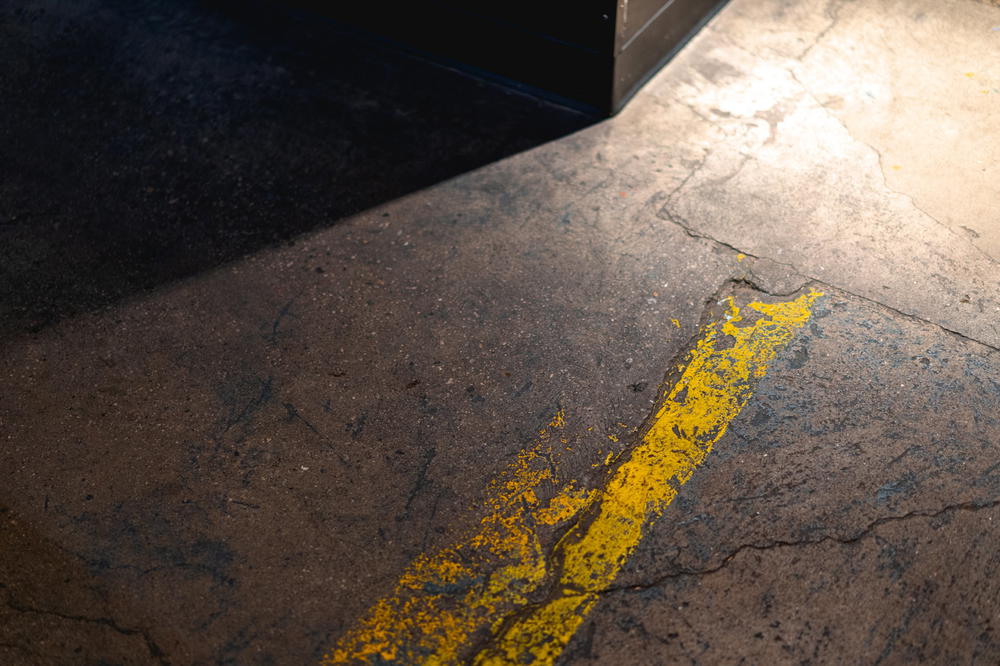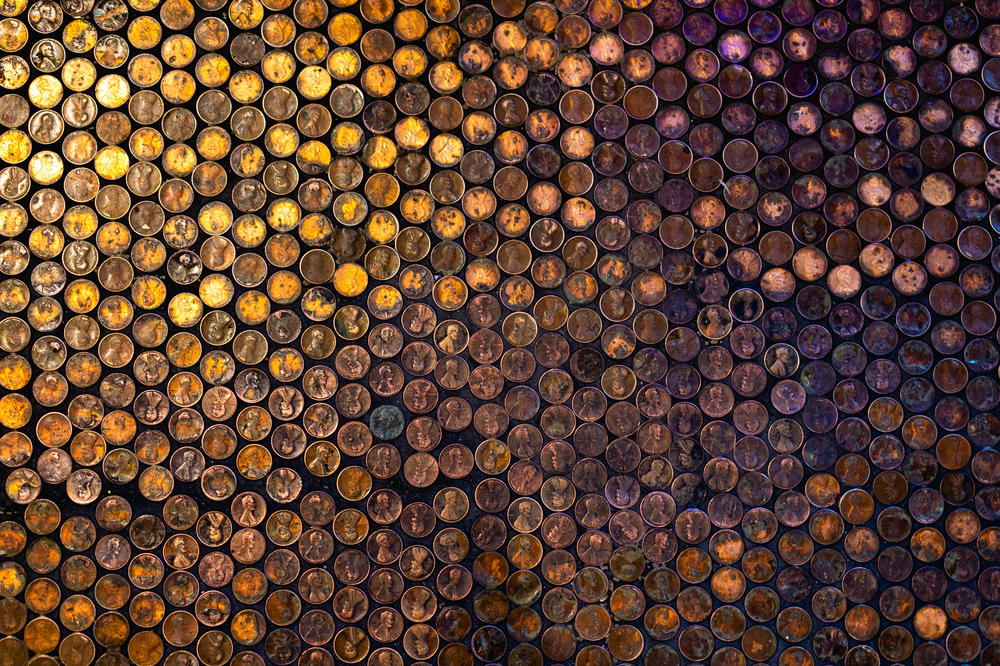 The two sisters who opened the Local in 2014 had been previous owners of properties in Spain. They opened The Local NY to serve as a fresh space for travelers and for the community in Queens.
In the same way that the hostel itself is unique, the main vibe of The Local NY is chilled out, with a laid-back atmosphere. An underlying theme that comes through with a lot of the art and design is to "express yourself," and to "be free to be who you are."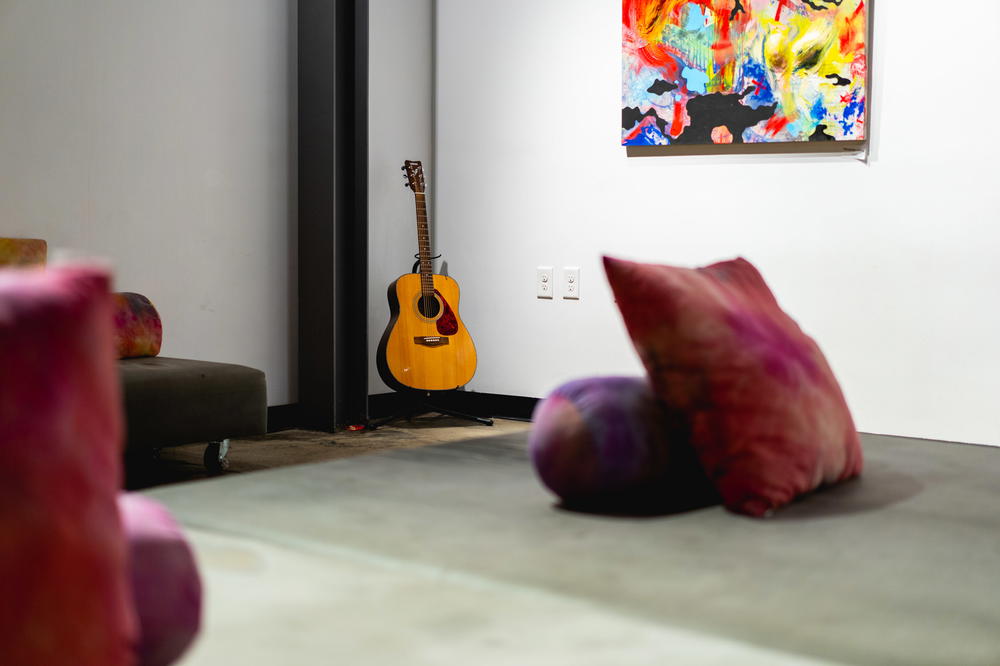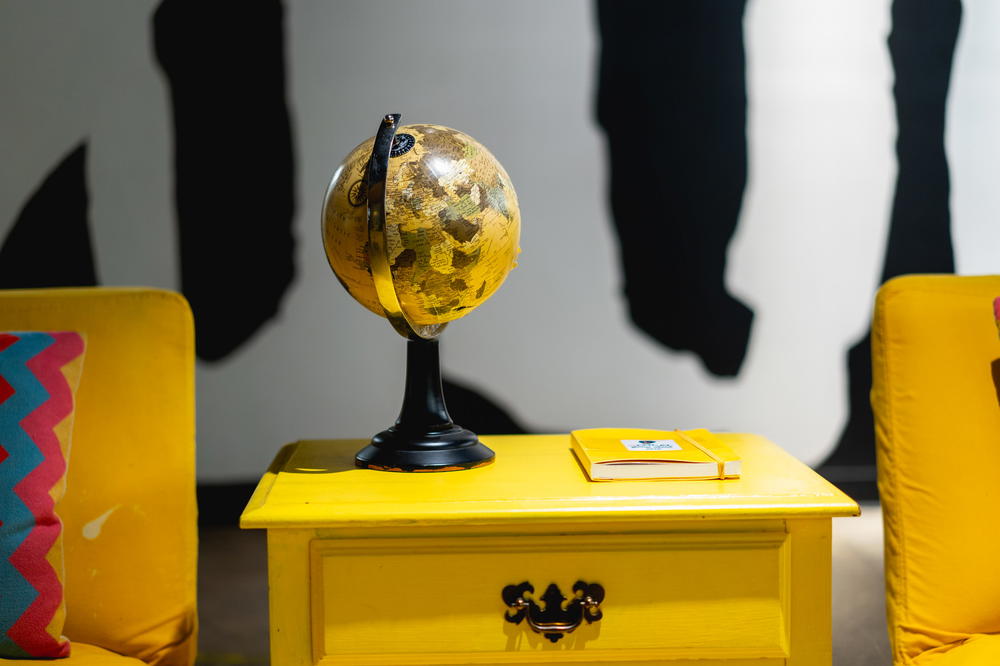 The rooms at The Local NY Hostel in Queens
We stayed in a cozy private room with private bath. We liked the original NY-themed art on the walls, the high ceilings, the exposed brick and tall windows.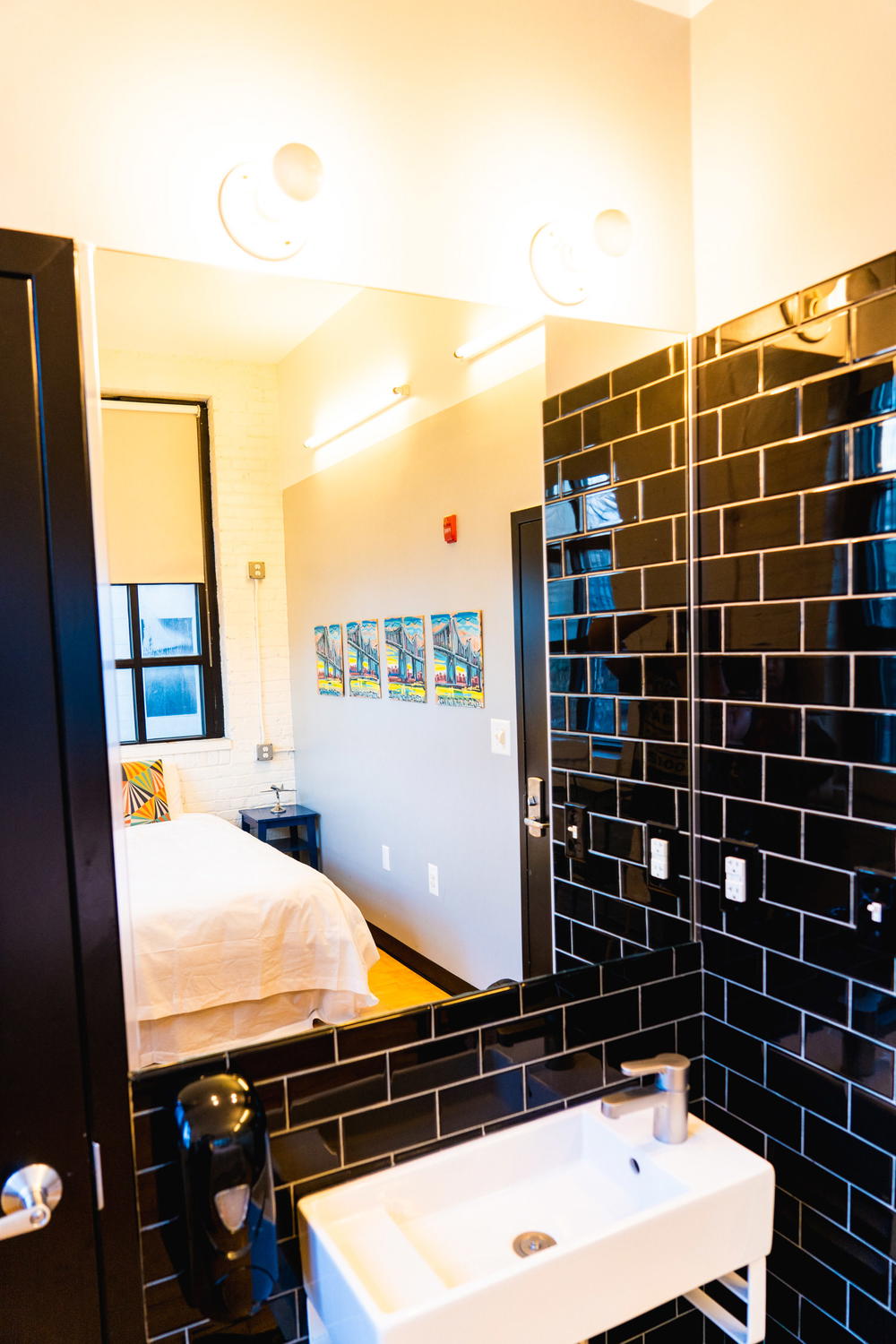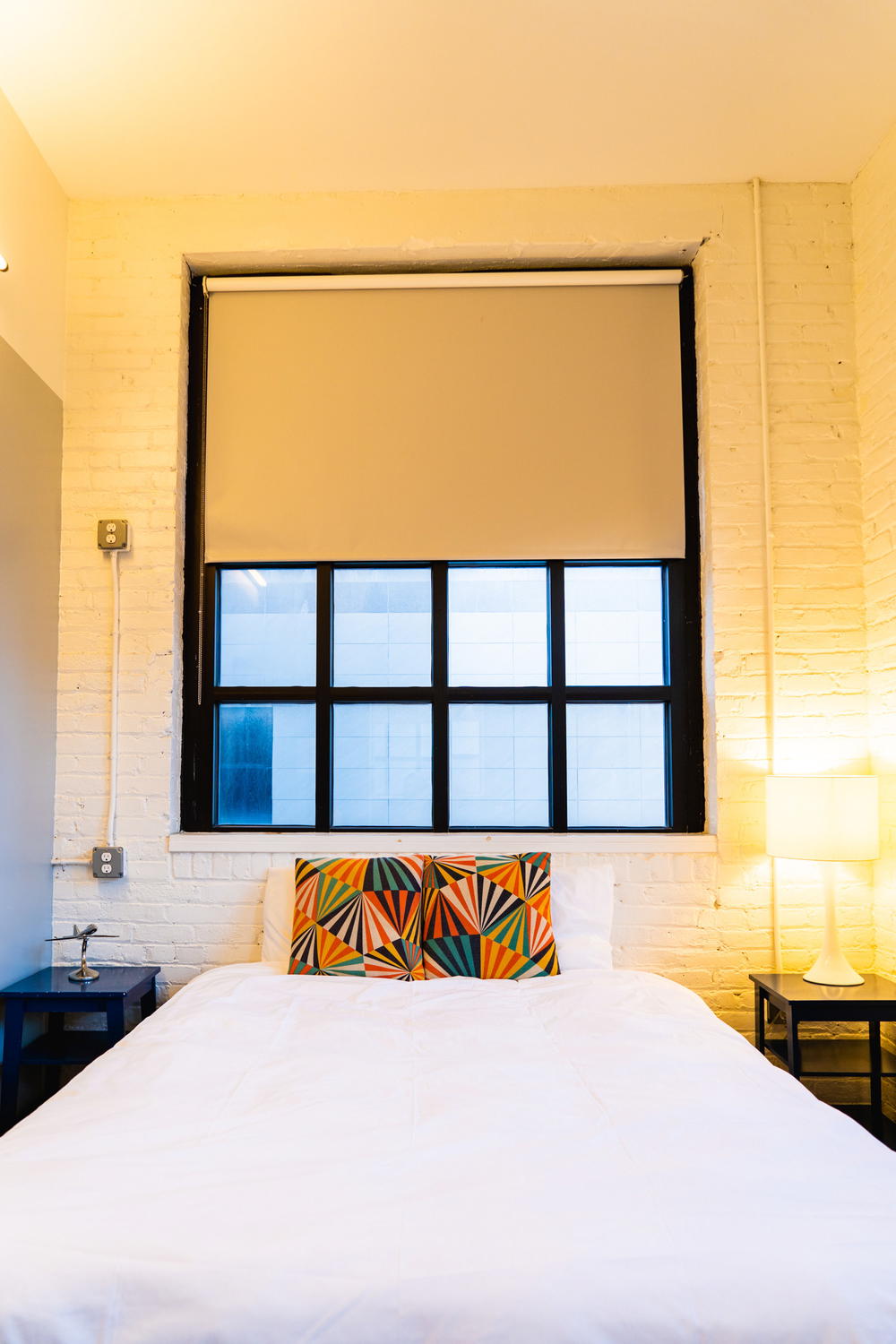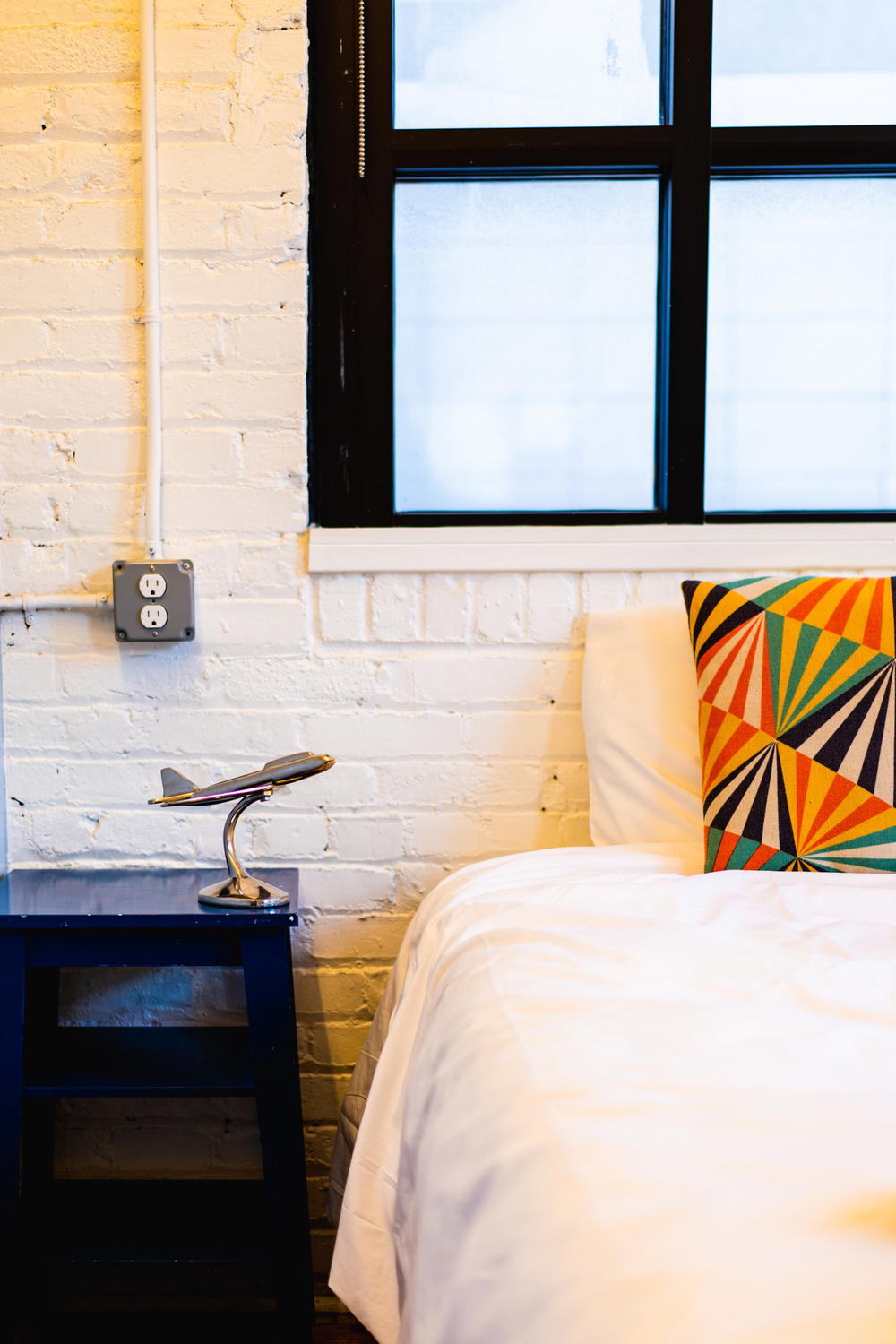 The Local NY has a range of dorms and privates, and the total number of beds is around 140. The biggest-occupancy room is a six-bed dorm, but most dorms are four-bed dorms. The aim overall is to focus on a small and intimate setting, making The Local feel like a craft "small-batch" type of place.
As a plus, several rooms on the ground floor are wheelchair-accessible, for guests who require that type of feature!
The best hostel in NYC for digital nomads and people who work remotely?
Fun fact: did you know that The Local NY is the only NYC hostel in the five boroughs with a roof deck?
It's true.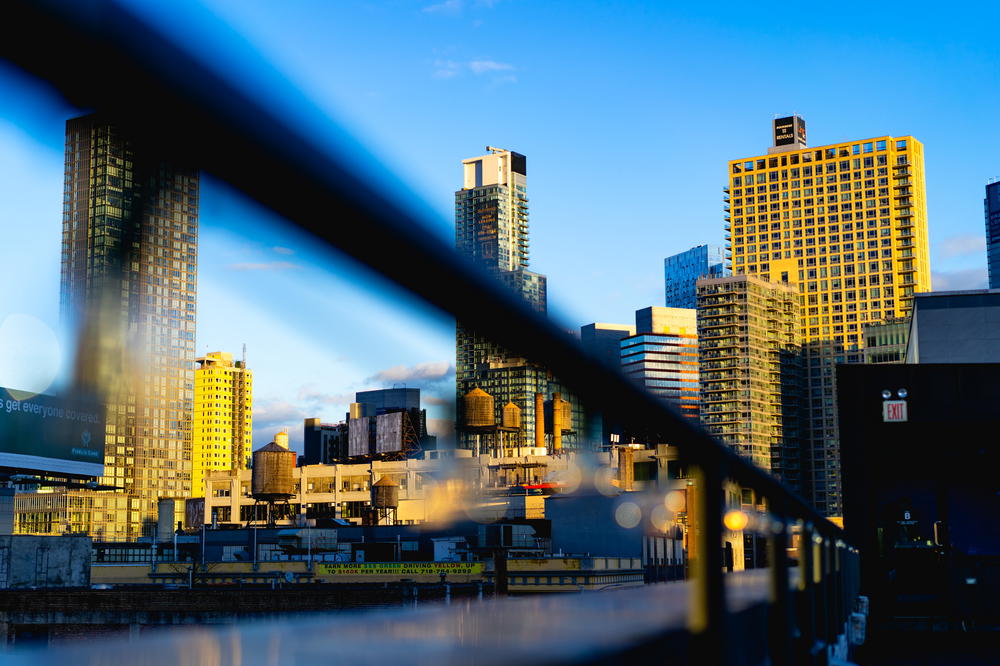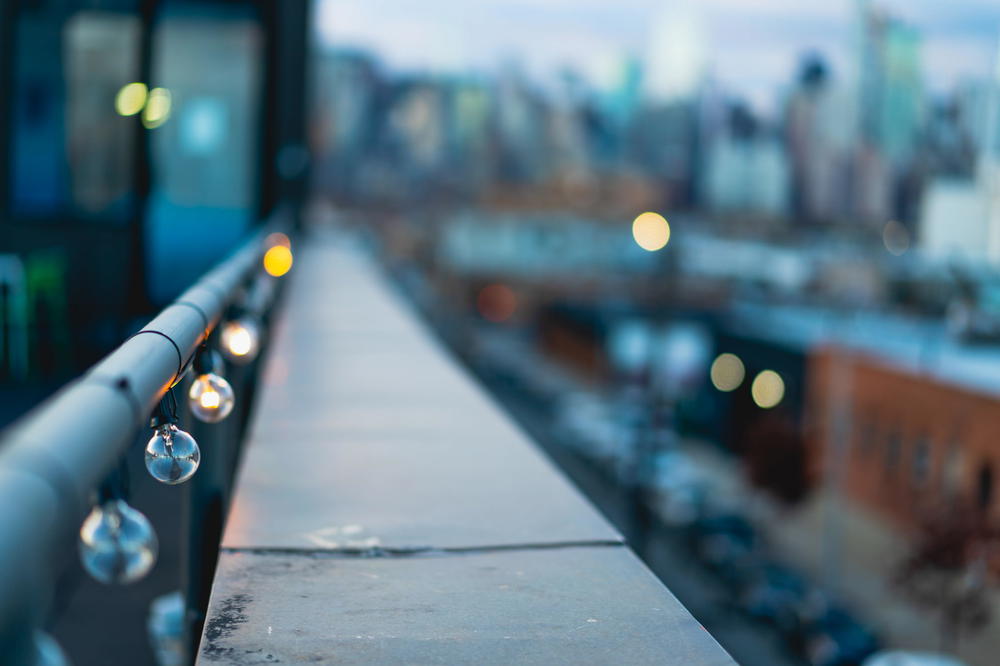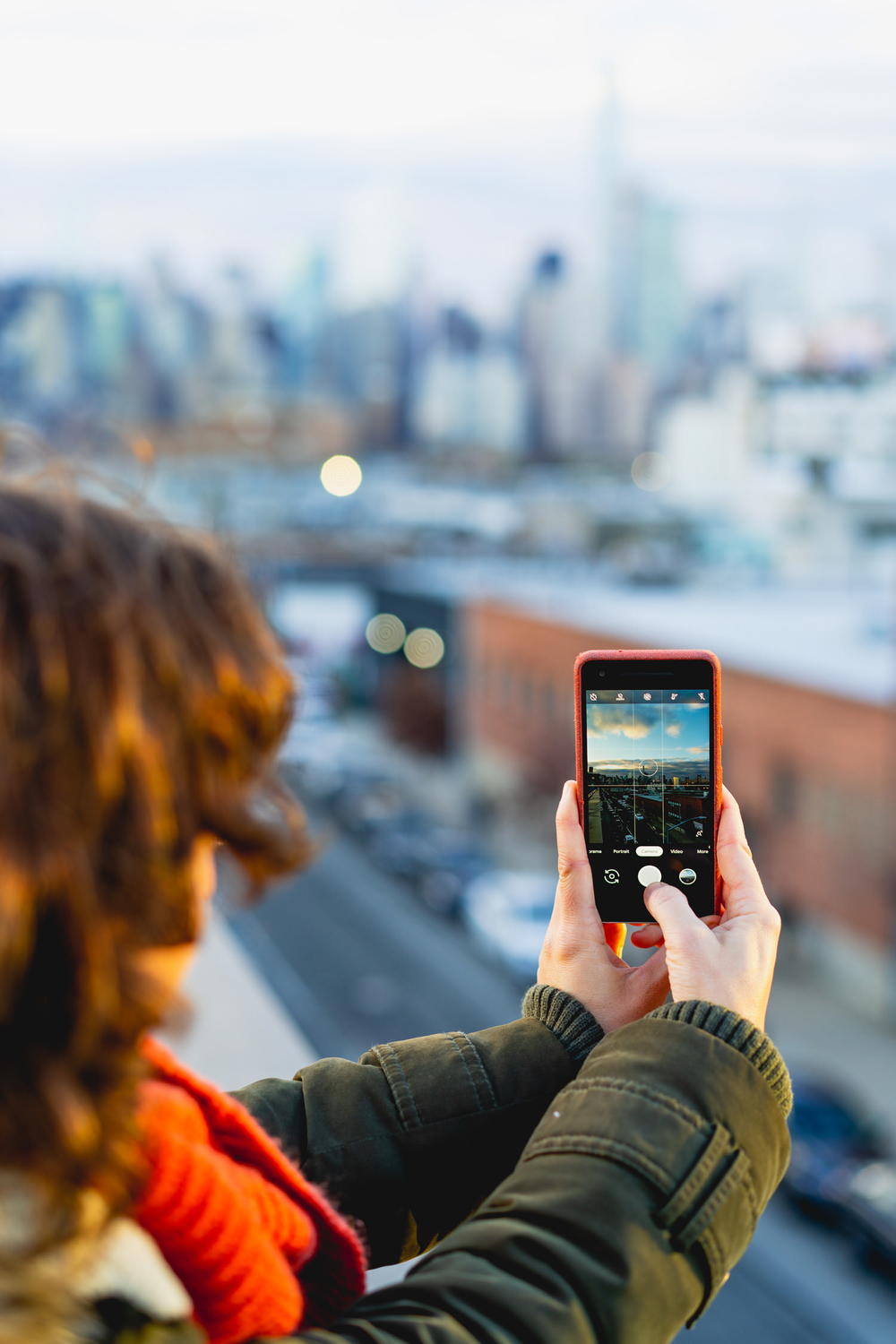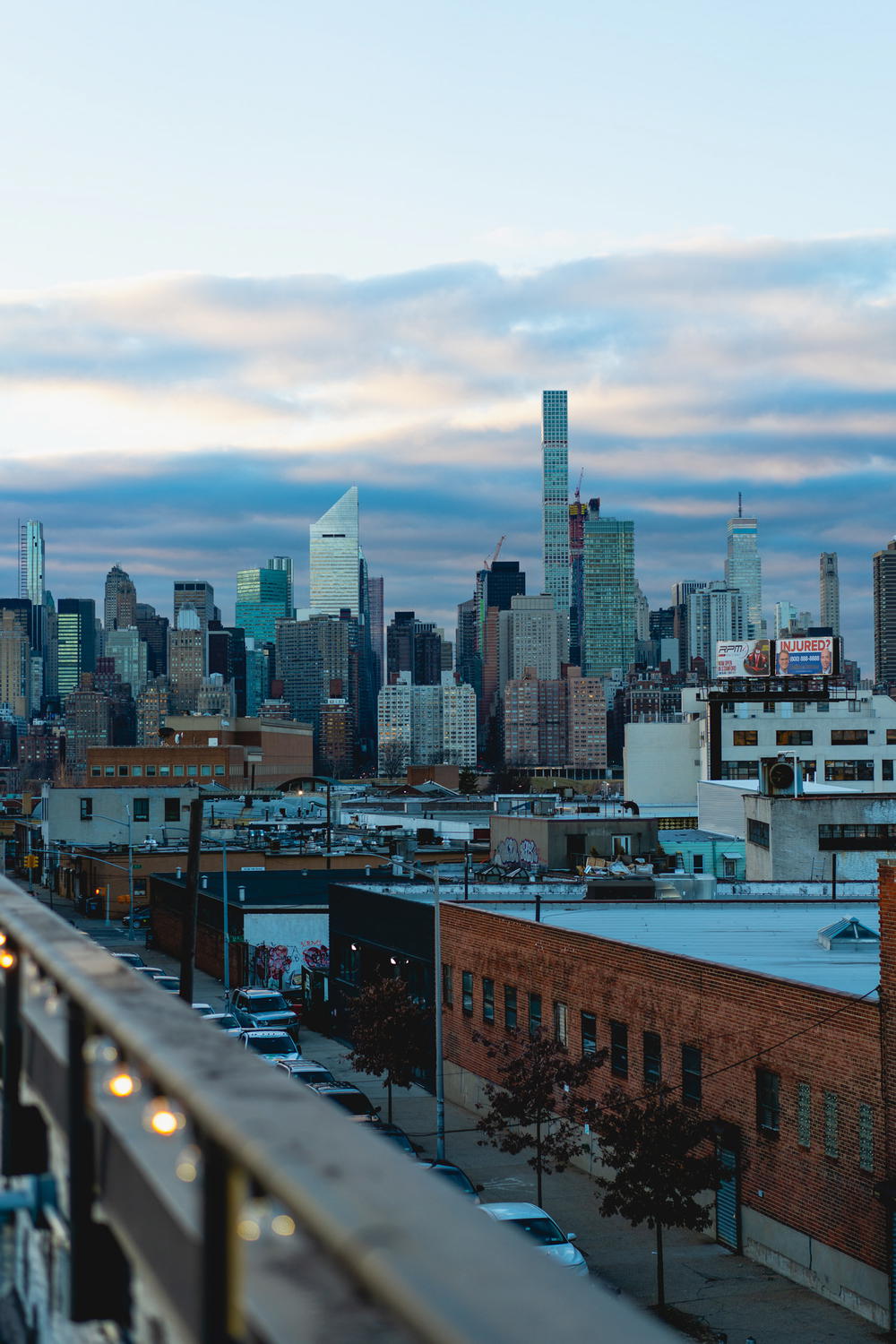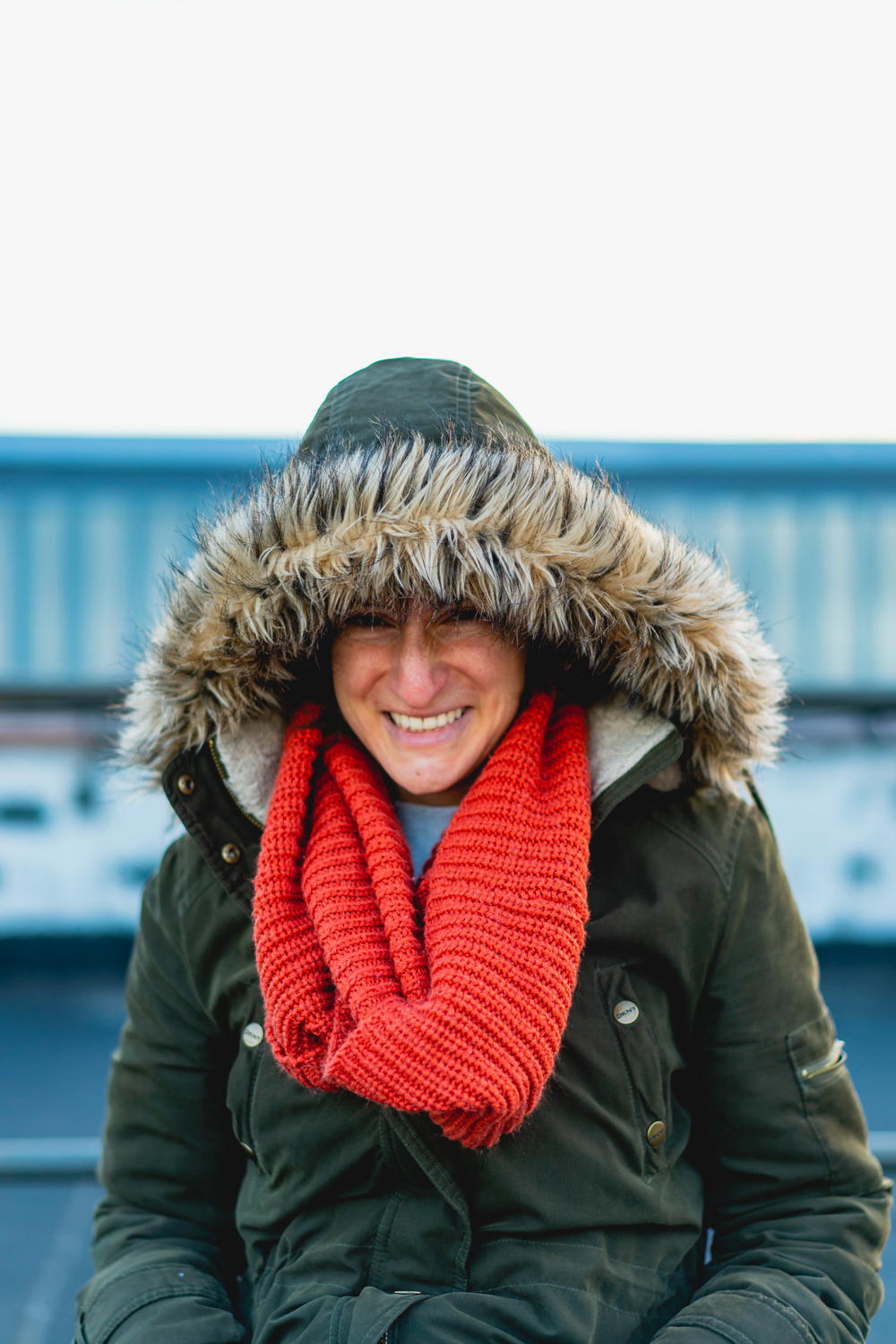 Another awesome feature is the stocked library area with a big table for reading, working, hanging out with a laptop or chatting with a friend. We found this as a great place to get some work done, read magazines and have friends come meet us.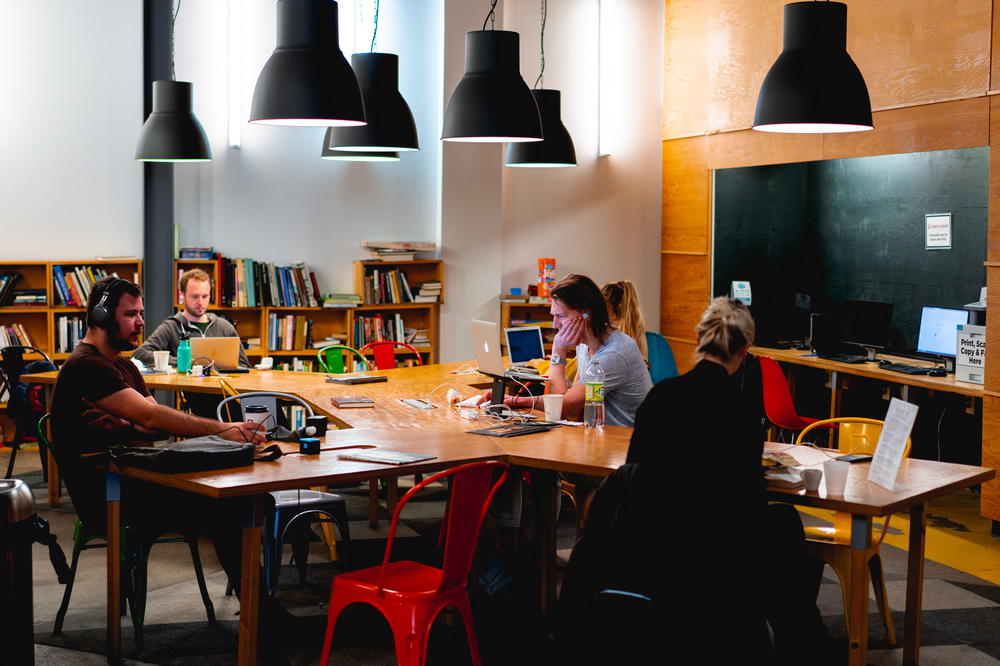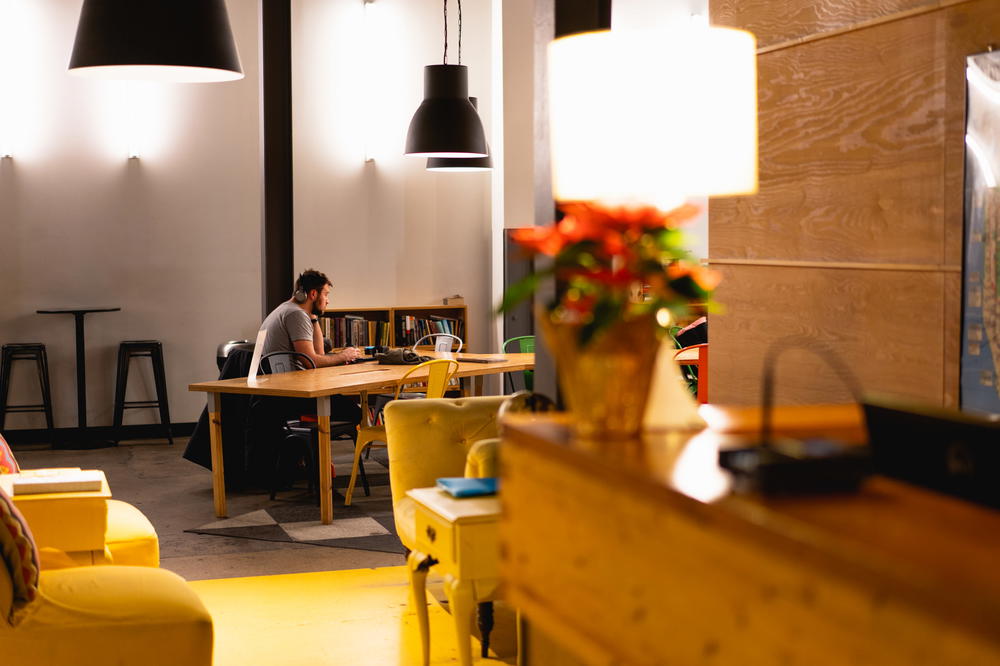 More features? Yes!
The Local NY has its own bar and cafe (cafe by morning and bar by night) that act as the lobby of the entire property. You can enter from the street and you don't have to be a guest to have a coffee by Gimme Roasters and sit on a couch or on the vintage benches.
At night, both guests and non-guests are welcome to come in for a beer (local breweries are prioritized, of course), glass of wine or cocktail.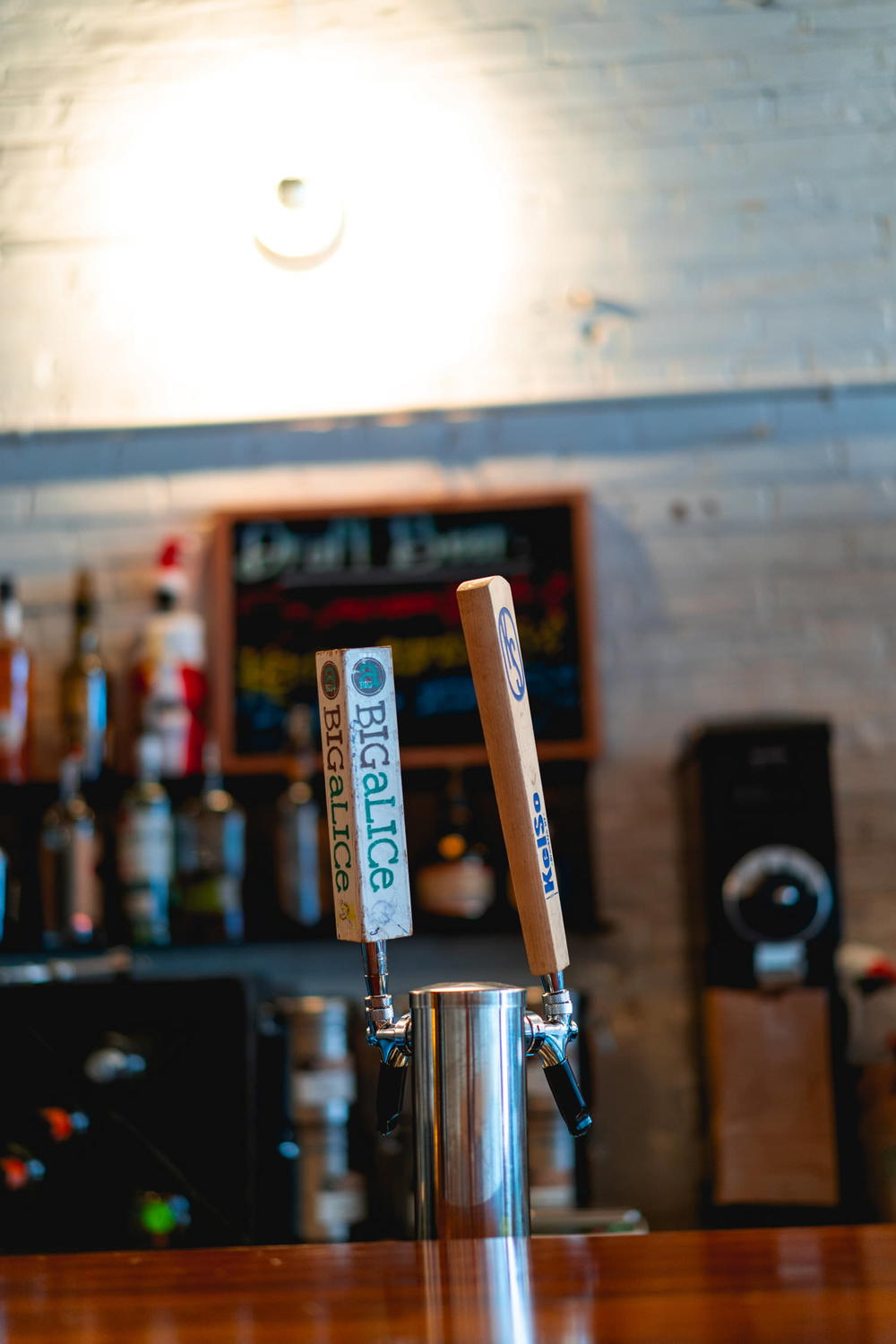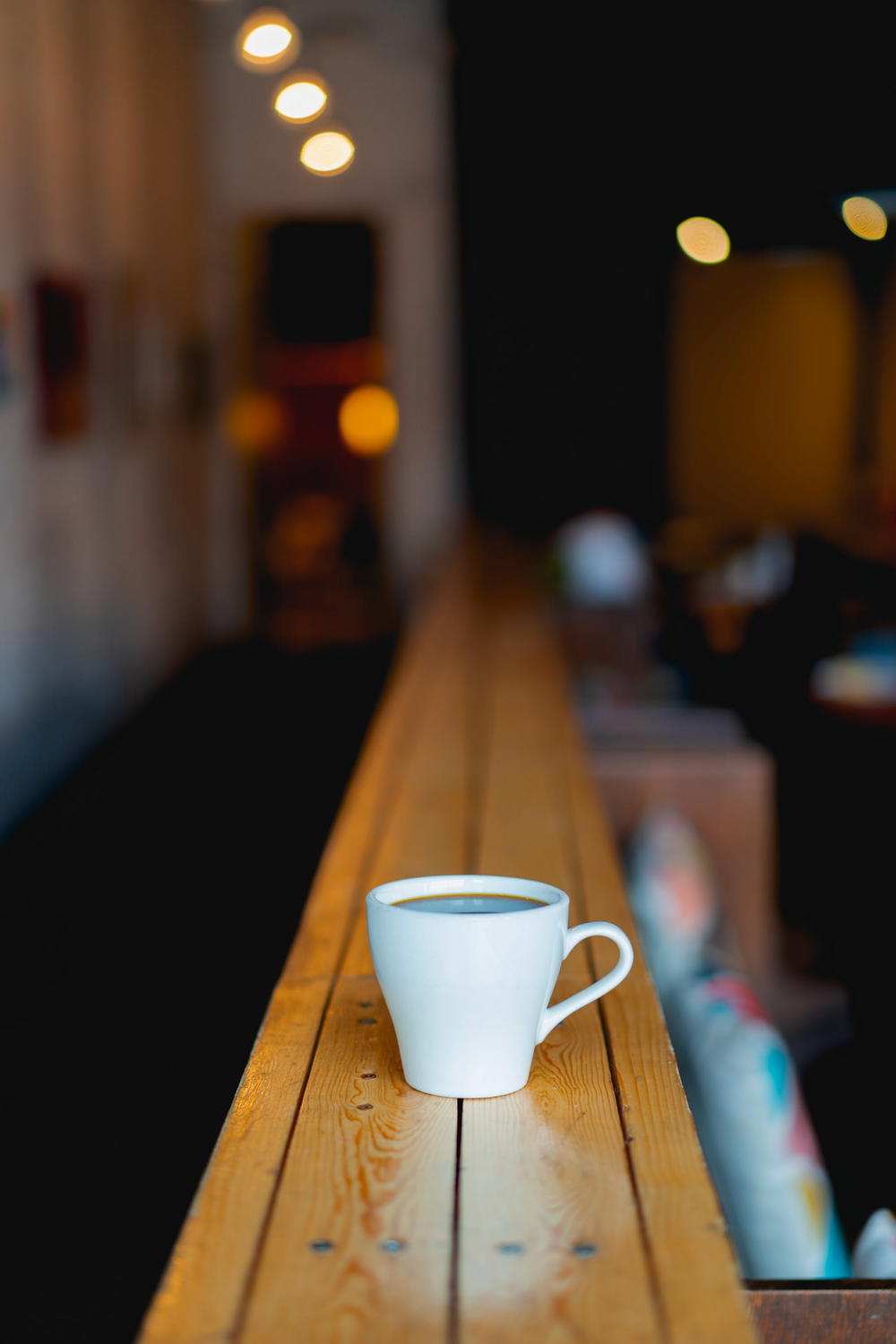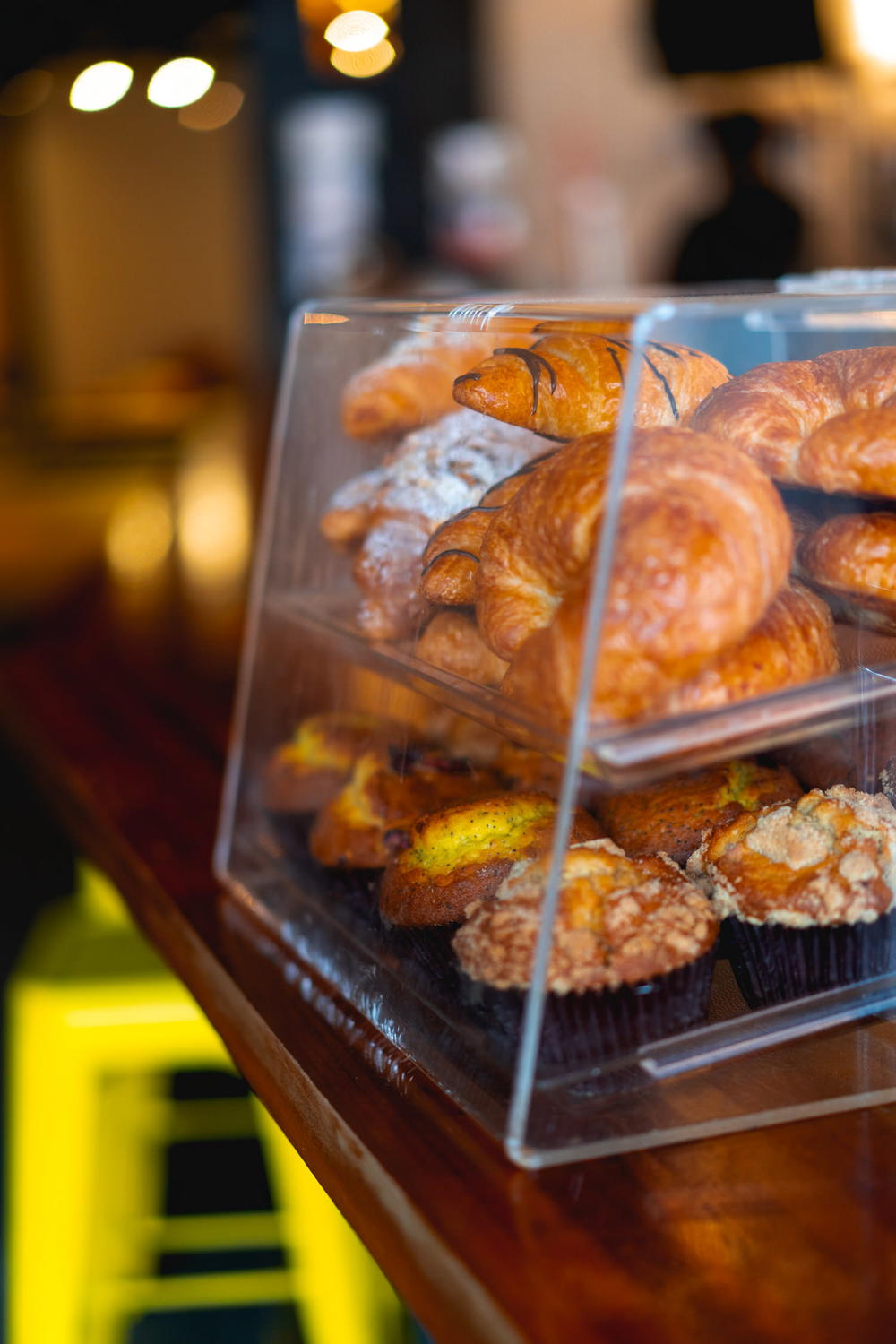 There's more - weekly events include Drink & Draw, live music in the bar area from local NY or Queens-based musicians, Game Night and others.
Lastly, The Local NY has become part of the NY art scene. Local artists can apply to have their work featured in the gallery area and along the wall near the bar and cafe.
There's currently a waiting list over 12 months for artists. Paintings, drawings and multimedia displayed on the wall closer to the bar is also for sale. What a cool way to be part of the community (and a way for hostel guests to check out local talent).
All these reasons are why we list The Local as one of the places to stay in our guide to things to know before traveling to NYC.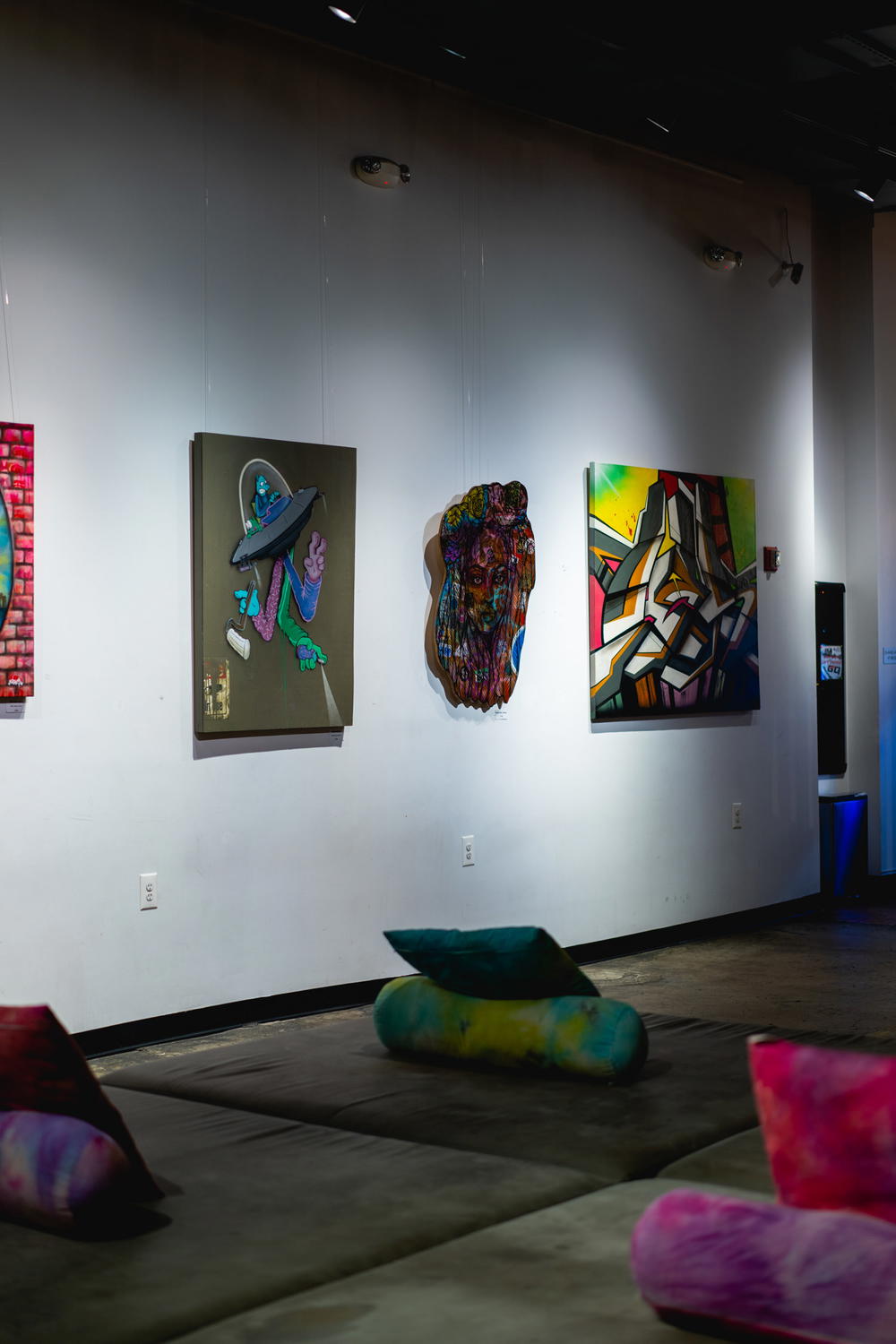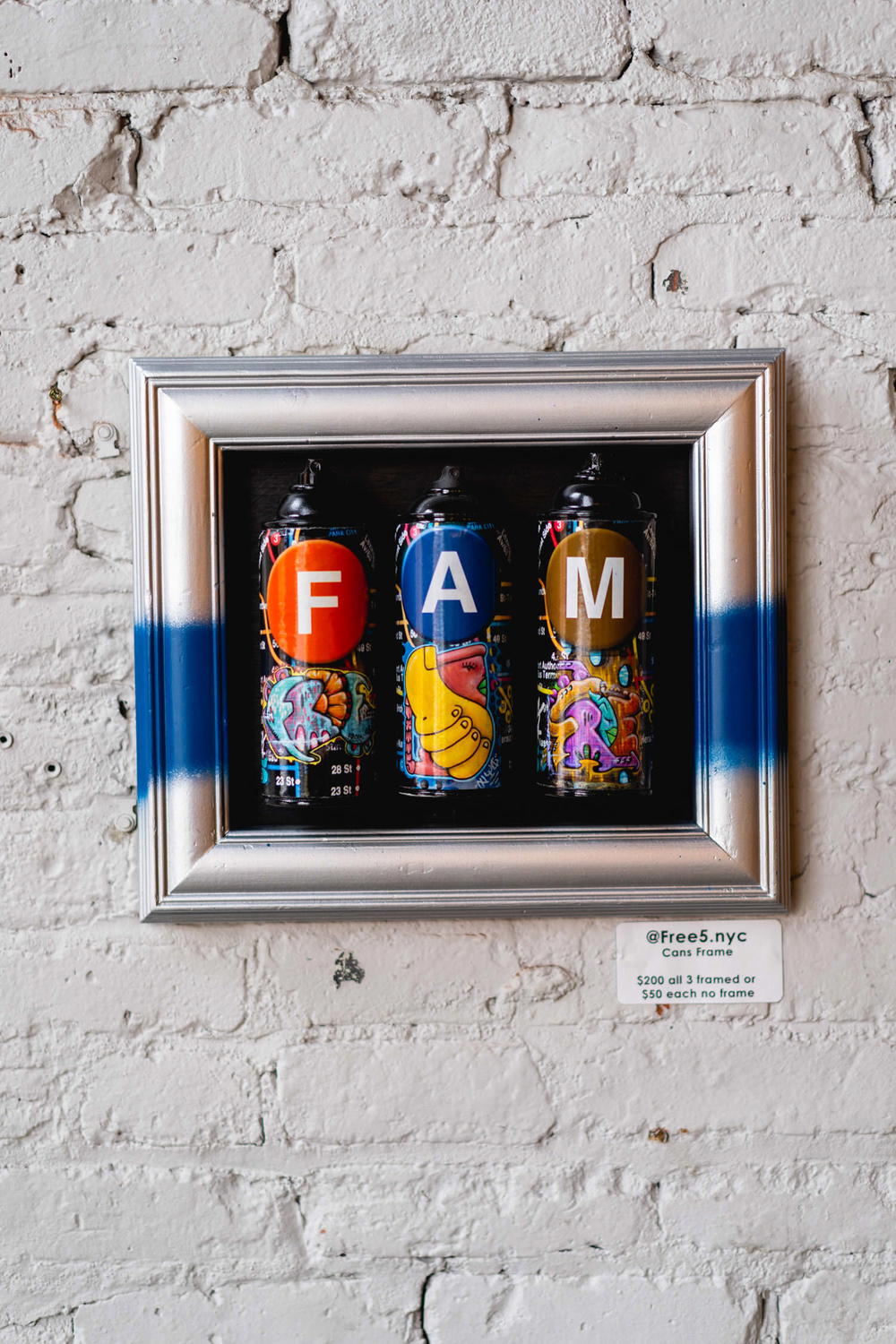 Long Island City: The Local NY neighborhood
The Local NY is located in Long Island City (known as LIC to locals). It's a great place to be if you want to escape the hustle and bustle of Manhattan and breathe a little.
As per its name, it's a good choice for travelers who aren't as much into seeing the top tourist sights as much as for those who want a local experience and to experience NYC off the beaten track a bit more.
Being in LIC gives great access to all the international culture along the 7 train route, like some of our favorite neighborhoods for food: Jackson Heights, Flushing and others. LIC also is one stop on the E and M trains from Manhattan. You can't beat the location! As locals, we certainly approve.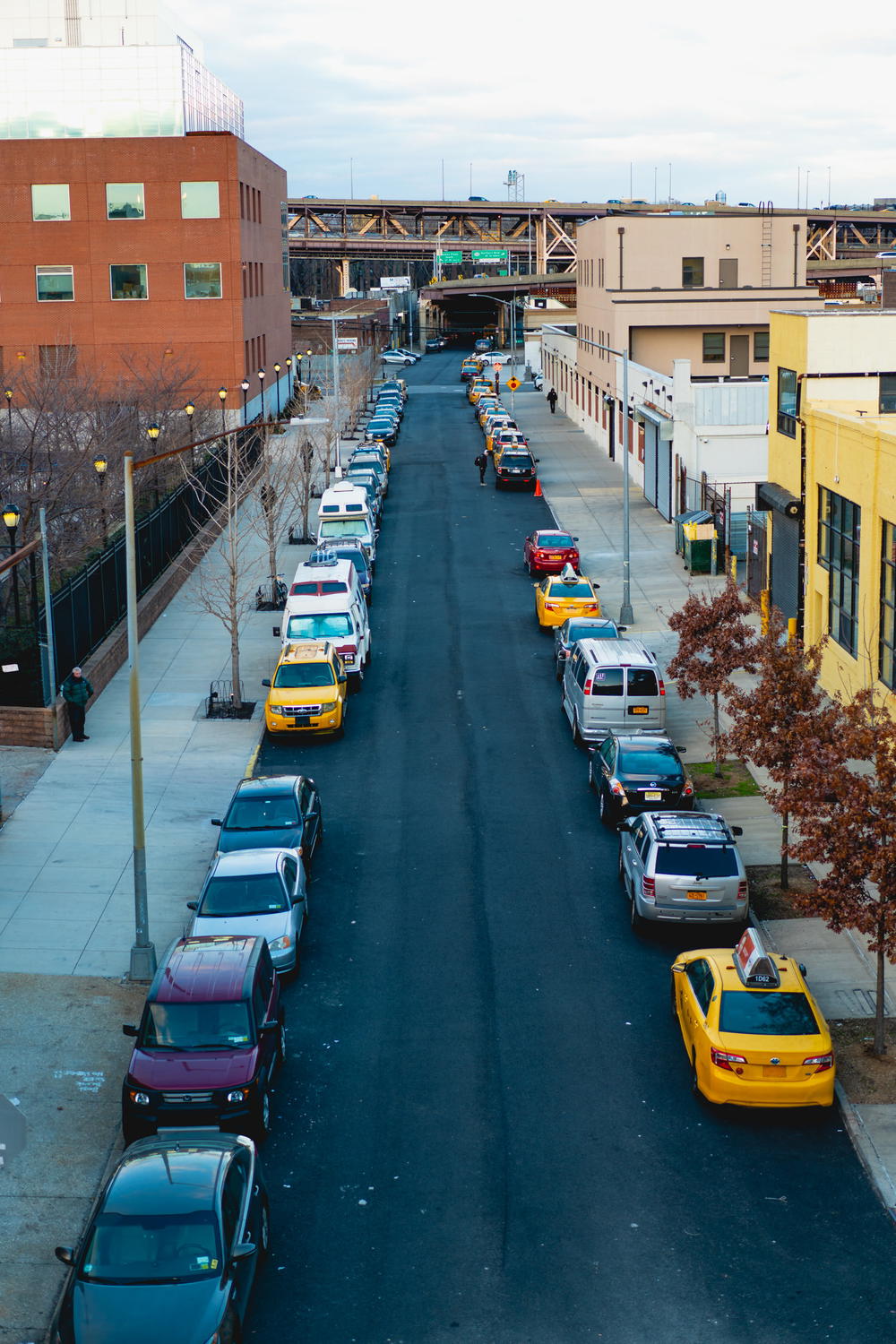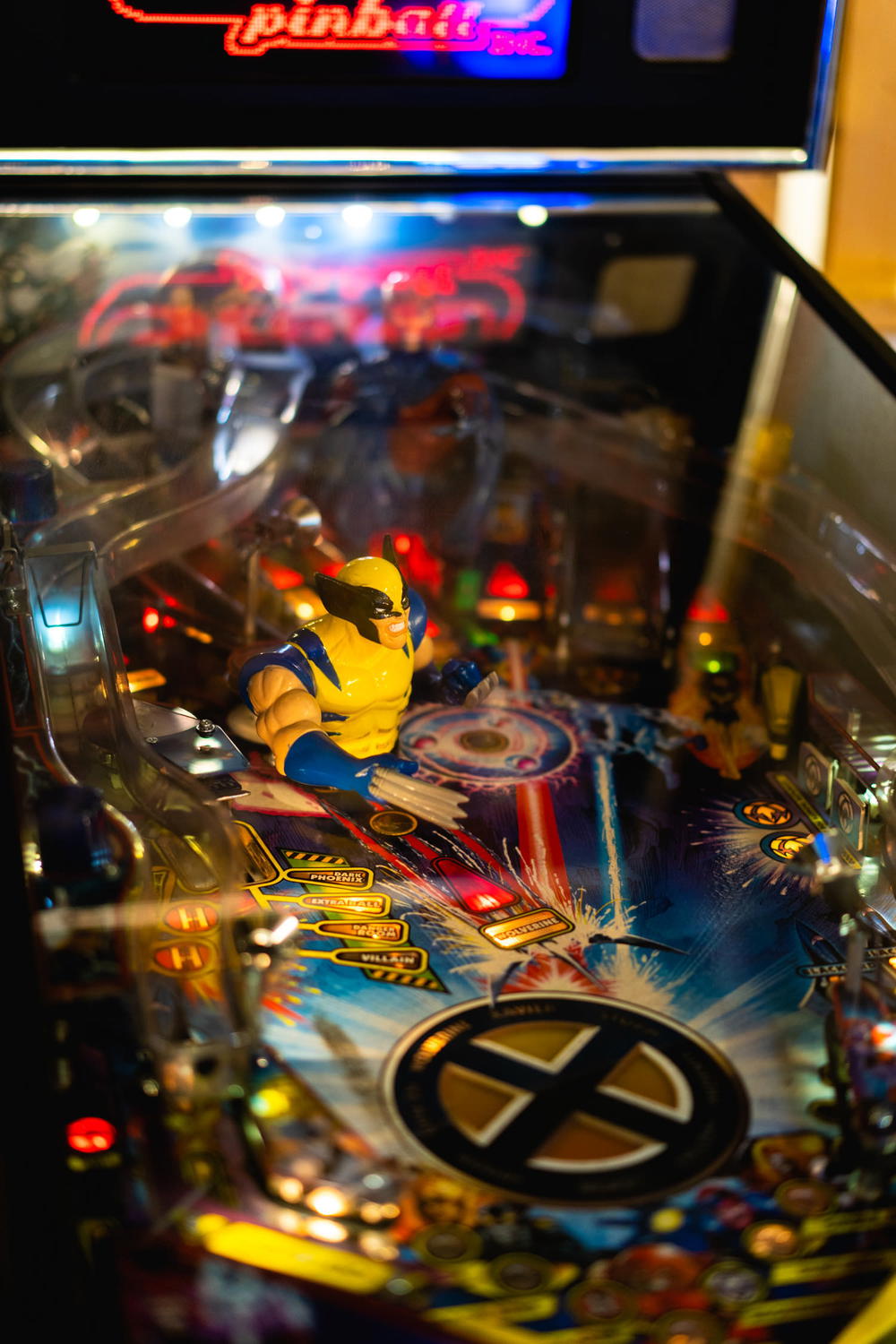 We'd like to thank The Local NY for having us, as we'll definitely be back (we forgot to use our drink tickets, so we sure hope to be back at the bar in the near future).
To book a stay at The Local NY, visit Hostelworld or if you're already in town, stop by for a coffee, drink or event!
Enjoyed our article?
Consider supporting us! We're a 2-person team (learn more about us here) and your support enables us to create quality content. Thank you!