2-Day Long Weekend Itinerary for Porto, Portugal
Written by Becca
•
Updated on September 6th, 2023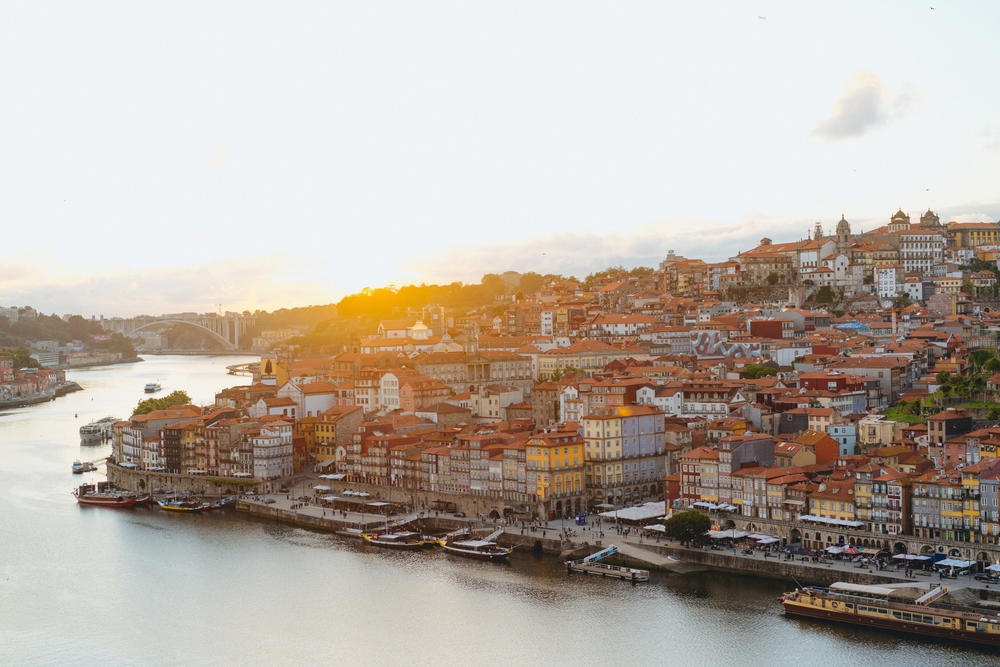 Spending one day in Porto isn't enough time to see the entire city. A short Porto itinerary only gives you a preview. What are our top things to see in Porto?
This article may contain affiliate links. We earn a small commissions when you purchase via those links — and it's free for you. It's only us (Becca & Dan) working on this website, so we value your support! Read our privacy policy and learn more about us.
Table of contents
Close table of contents
In the past, we had spent nine days together in Portugal: discovering Lisbon and then renting a car to drive through the less-touristed Alentejo region, followed by the super popular Algarve and rugged Atlantic Coast.
We had heard about the treasures of the north of Portugal, and hoped we'd soon have time to see Portugal's northern city, Porto. We jumped at the chance to fly to Porto before a trip planned to Lisbon, and we're so glad we did.
Helpful Tip
What to know: Porto is one of the best and safest cities for travel in Europe, and in the world. See why Porto made the list of best destinations for first-time and solo travelers.
Is one day enough in Porto?
Porto has so much to offer. It's a walkable city with a lot of diverse areas to visit, places to eat and historical sights to see.
If you can catch a sunset, watching it at the Dom Luís and Vila Nova de Gaia is incredible.
We spent only a few days in Porto and we wish we had more time. One day gave us enough time to get to know the feel for the city, get some local food and see some of the interesting things that Porto has to offer. More than one day would allow us to explore more and get a deeper understanding of what it's like to visit Porto.
Porto vs Lisbon
Porto is the gloomier and darker northern sibling to Lisbon. We arrived on a dreary day and it felt so fitting as we walked from our Airbnb to the downtown historic center, called Ribeira, twisting and turning through the steep alleys and trying to get lost so that we could stumble upon the perfect local street scene.
Porto and Lisbon both have their own personalities. We like both cities equally, and for different reasons!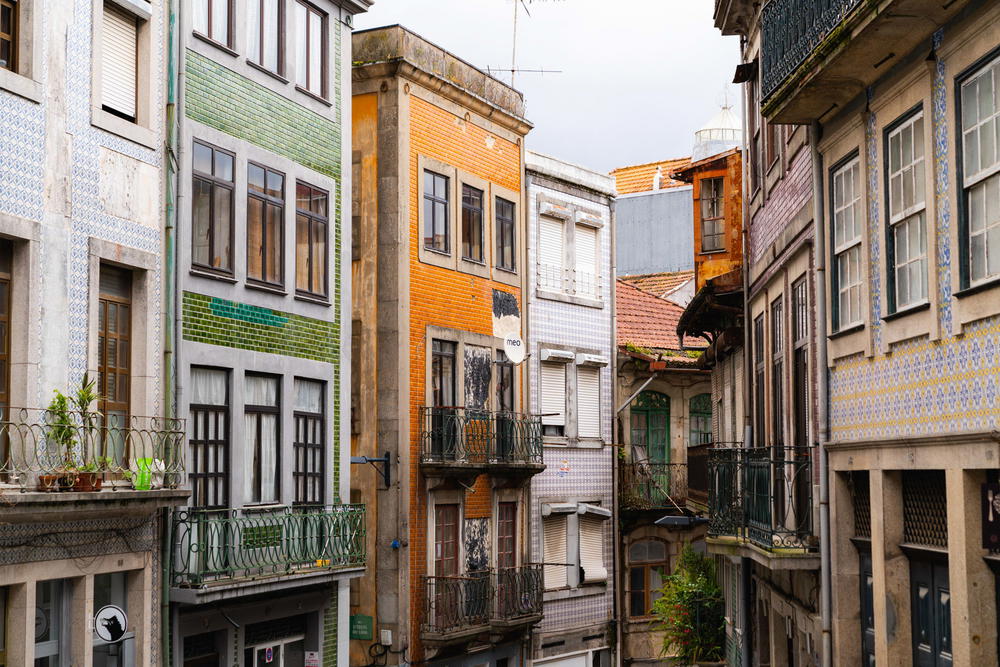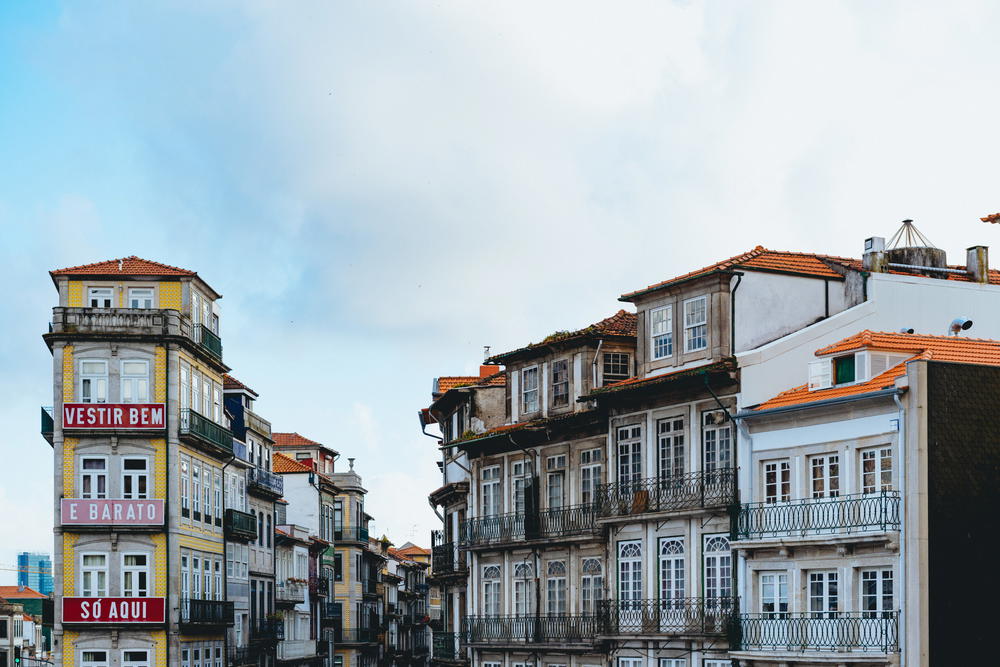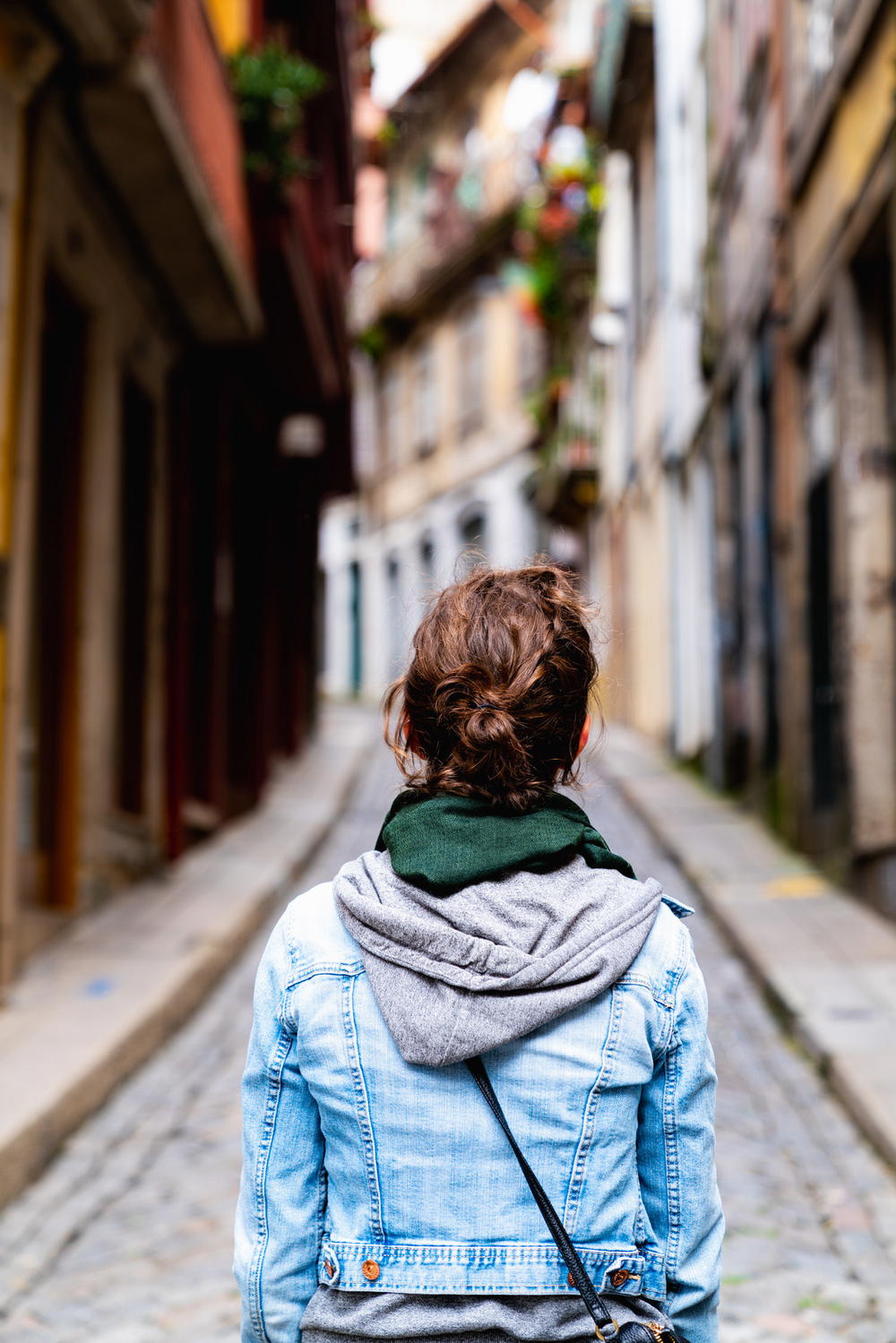 Visiting Azulejo art at São Bento Train Station
Having done our research, we found the São Bento Train Station, located at Av. Dom Afonso Henriques.
It's not so big, but it sure has a story. From here, you can see a nice street scene from a bit above the street, as it all goes 'downhill from there' (literally).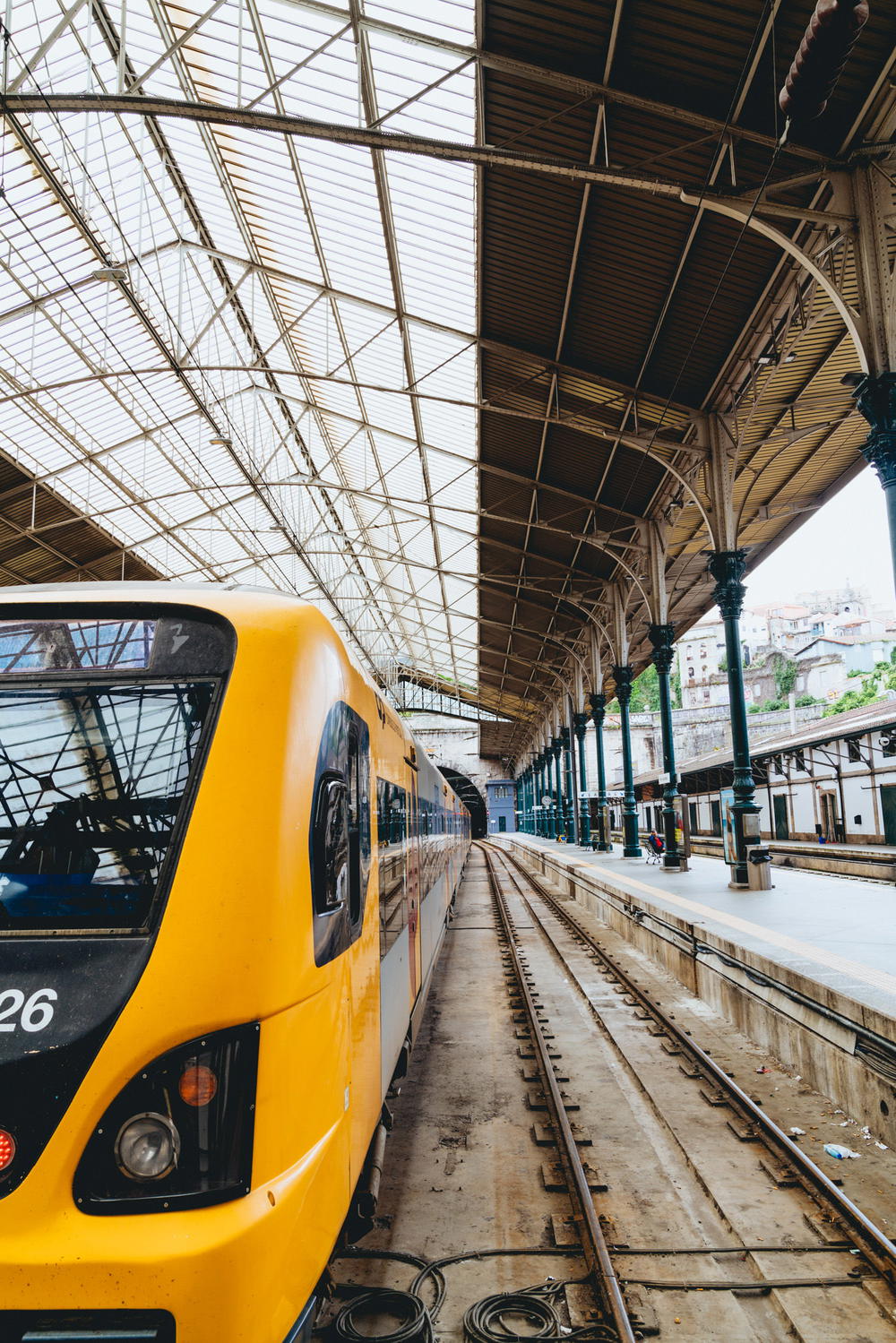 When you go inside, you'll realize why this is a stop on every tour group itinerary.
This is one of the country's national artistic treasures! The grand main hall of the historic train station is decorated on every wall with hand-painted traditional azulejo tiles depicting scenes from Portuguese history. These include depictions of battles, royalty and farmers in the countryside, all in blue and white.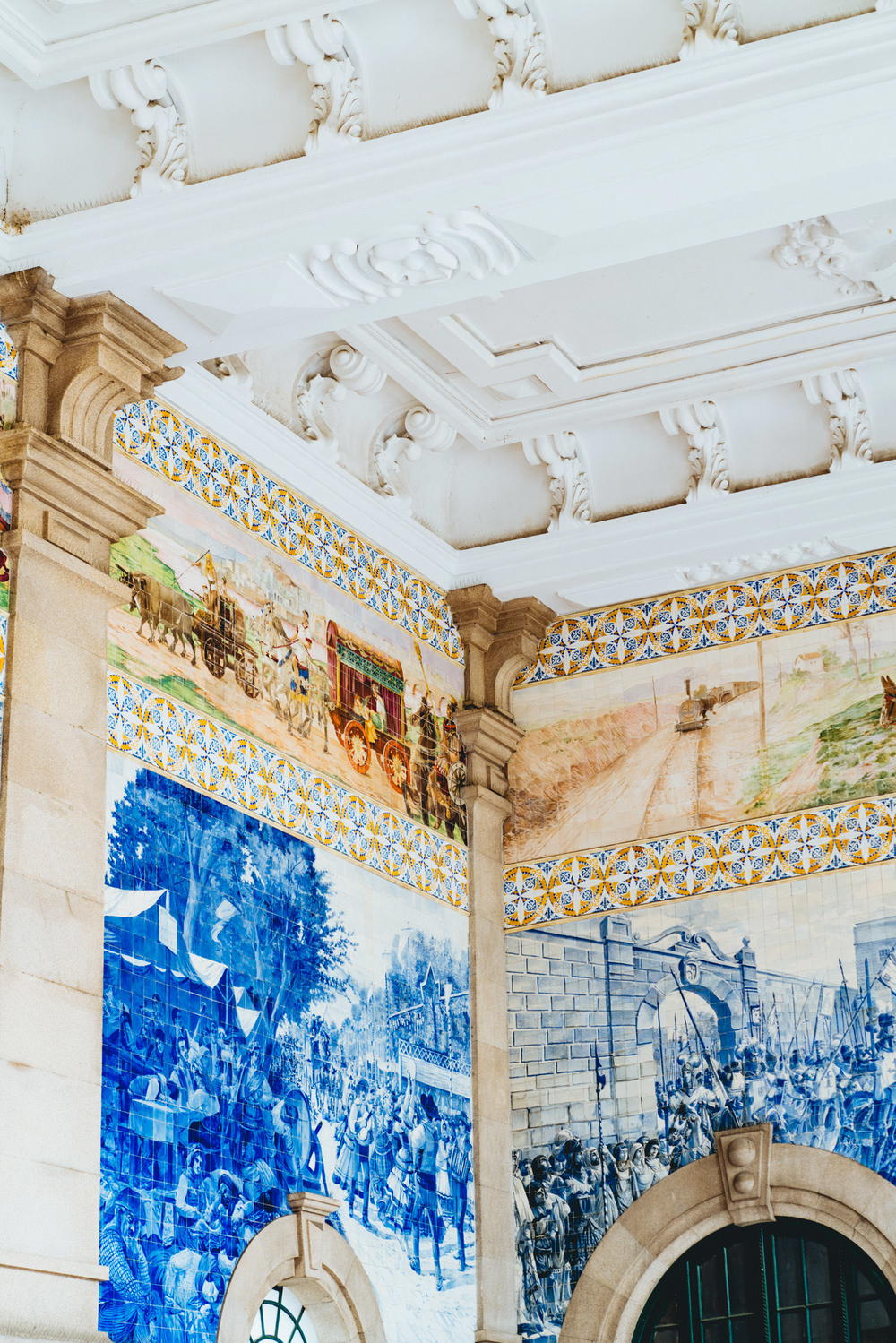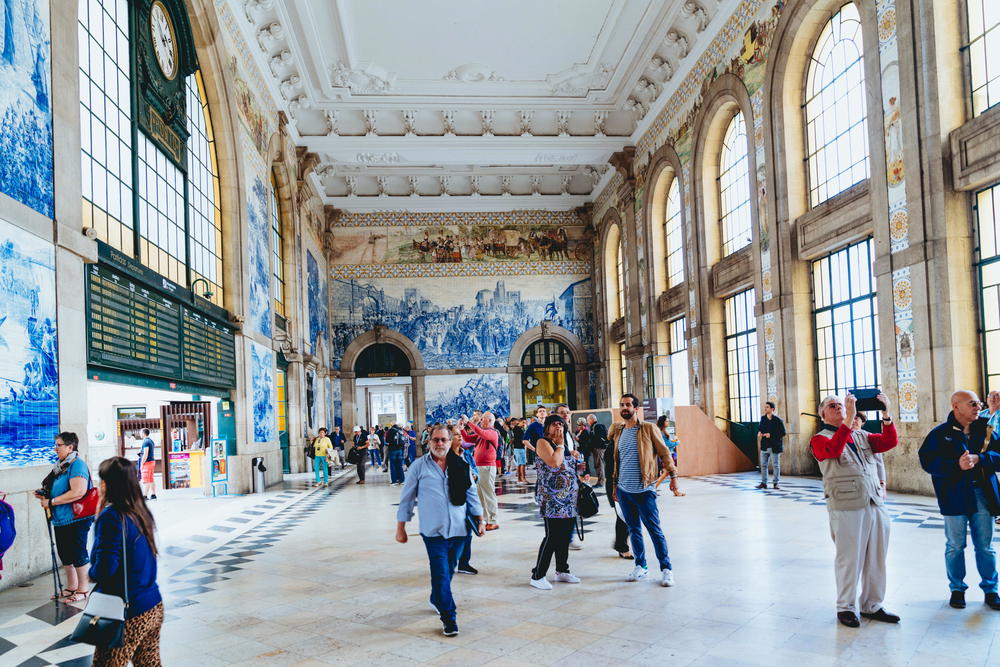 In the main vestibule, you can look down, up and from side to side and notice new details every time you come here (we went twice during our short stay in Porto). A beautiful time of to go to São Bento is during golden hour, when the light is coming in at more of an angle through the doorways.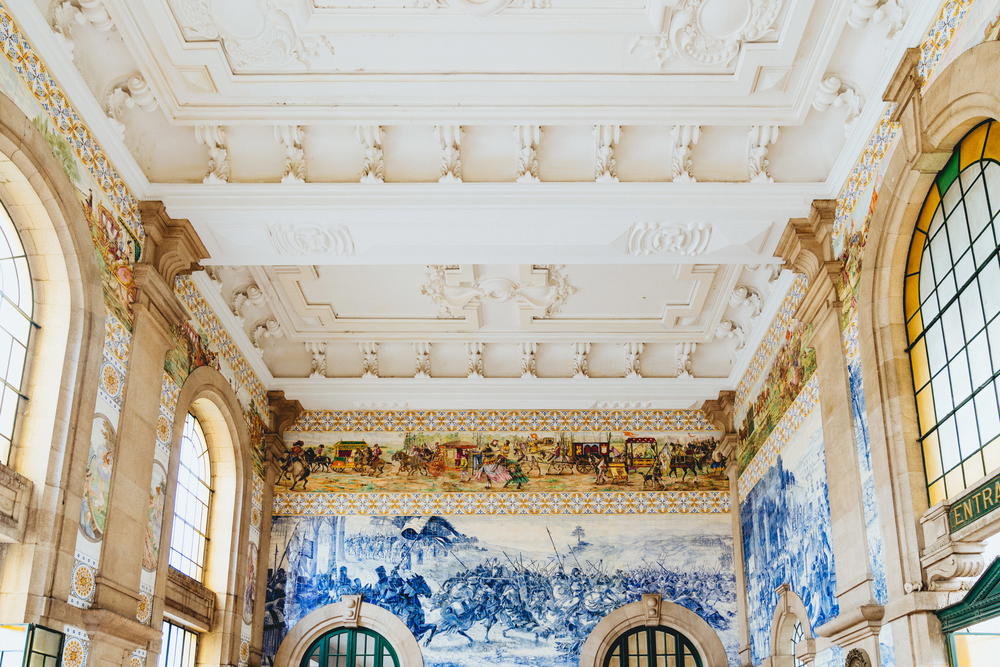 Visiting the streets of Ribeira
We must've walked along most streets twice in downtown Ribeira as we admired architecture and each tried to find our favorite tiled house.
Most homes are covered on their exteriors by tiles of all sorts of colors and designs. One of our favorite streets in particular was Rua dos Caldeireiros, which at points got so narrow and steep it seemed ridiculous for anyone to even attempt to drive a car there!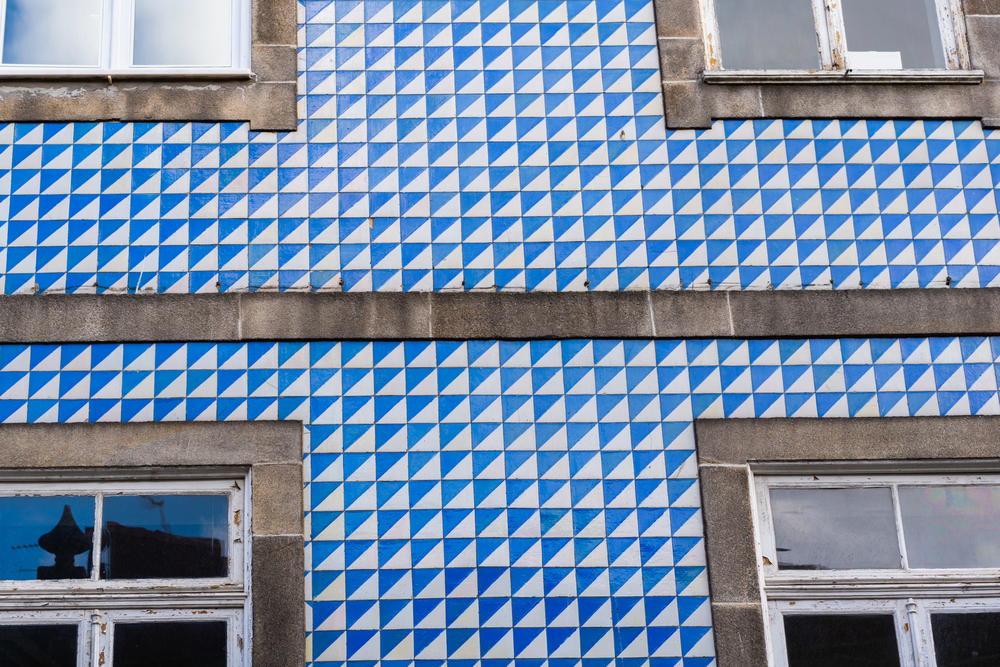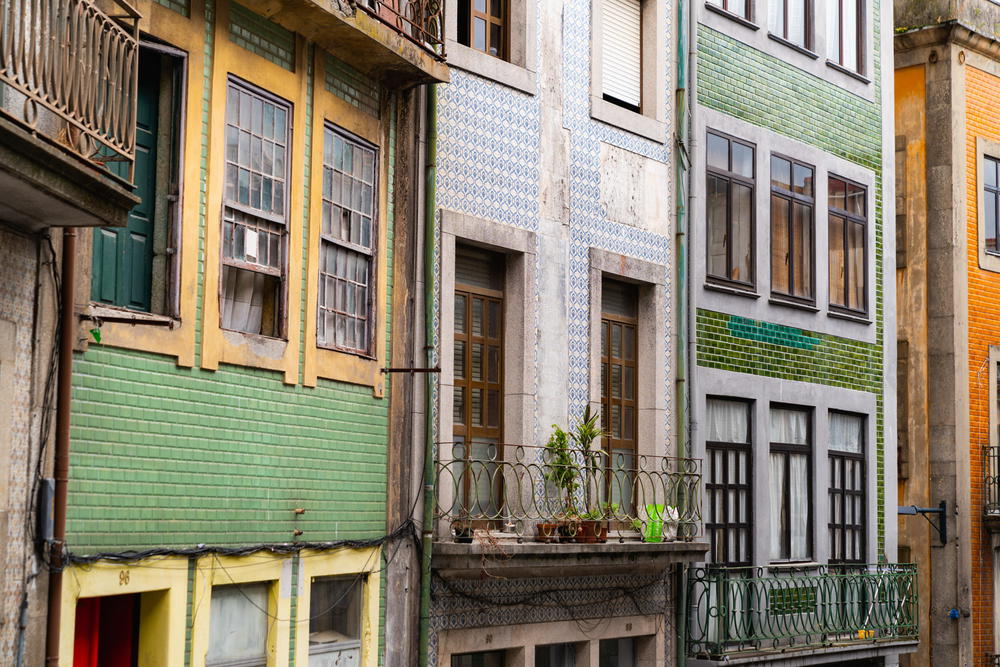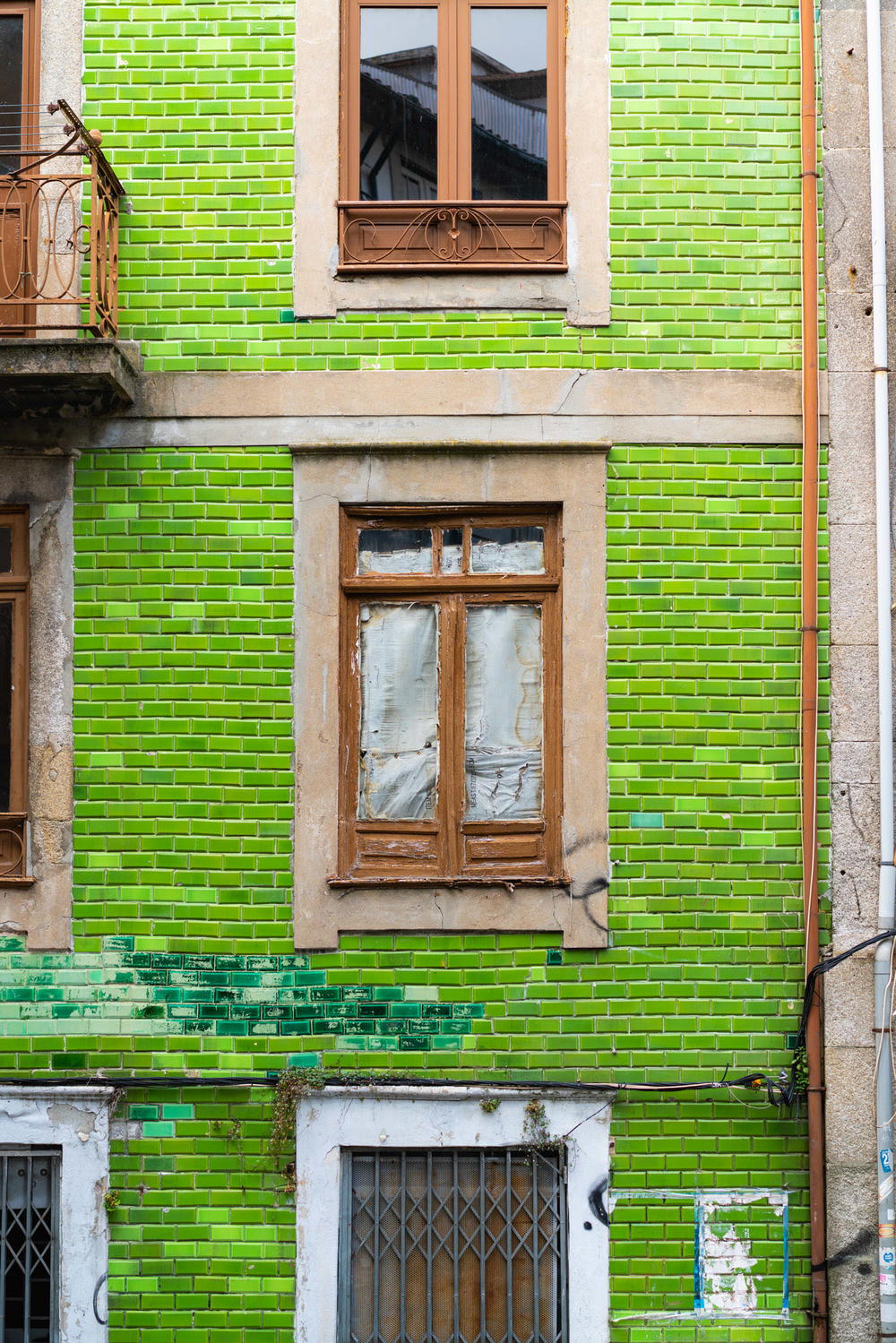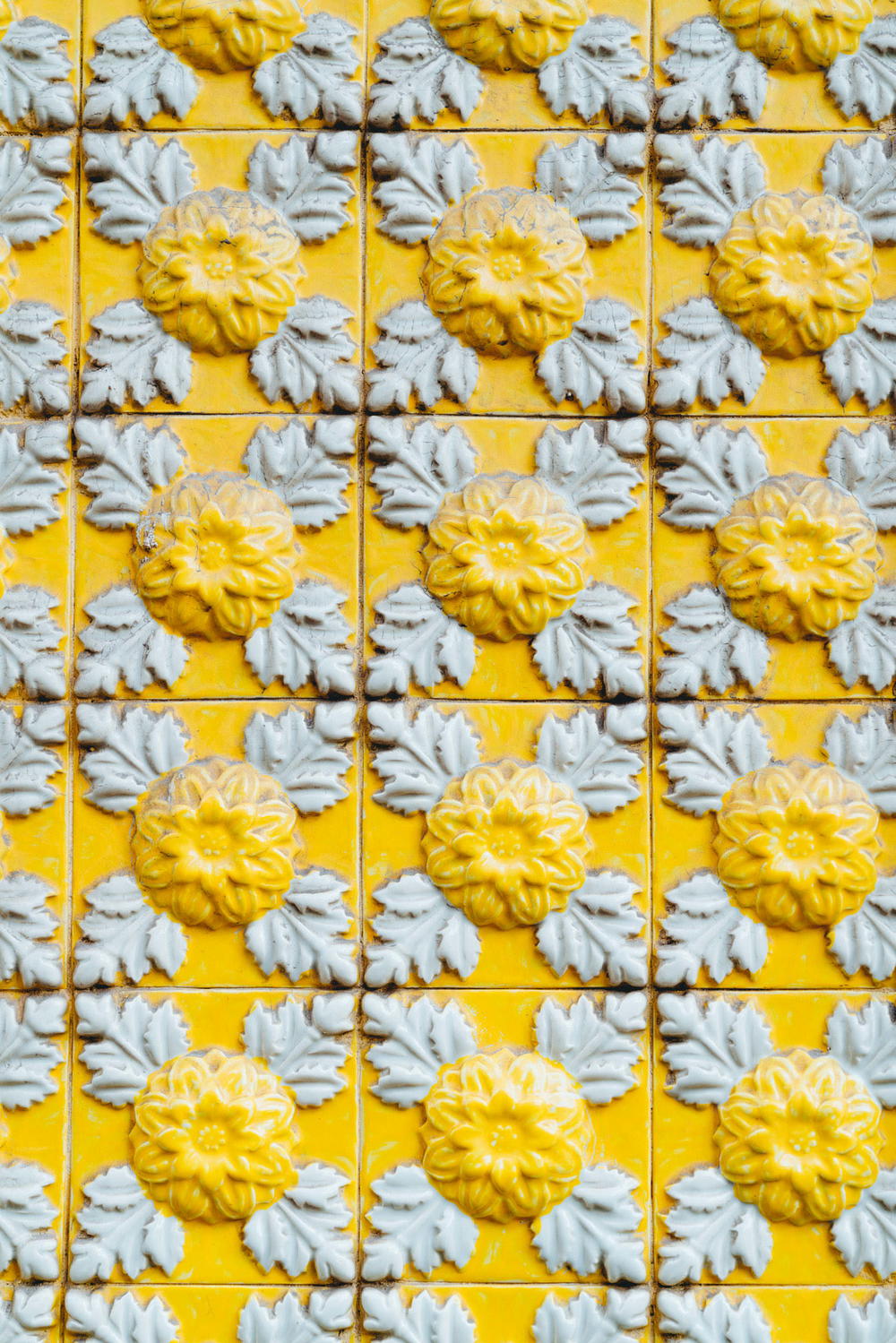 Coffee break at Combi: Our review
Combi is a new and trendy side of Porto. Located in a quieter neighborhood near the Jardim de S. Lazaro (and not too far from São Bento, above), Combi has a great design and great coffee as well.
Be sure to follow them on Instagram!
We spent a lot of time in Combi working and hanging out. It was a relaxing place to sit and get some work done and the coffee and cookies were great! When we were here, we randomly saw some friends walking by. Talk about a small world!
Walking the Dom Luís I Bridge at golden hour
In order to scope out where was best for sunset, we chose to find the Dom Luís I Bridge, which spans from Porto to Vila Nova de Gaia, across the Douro River.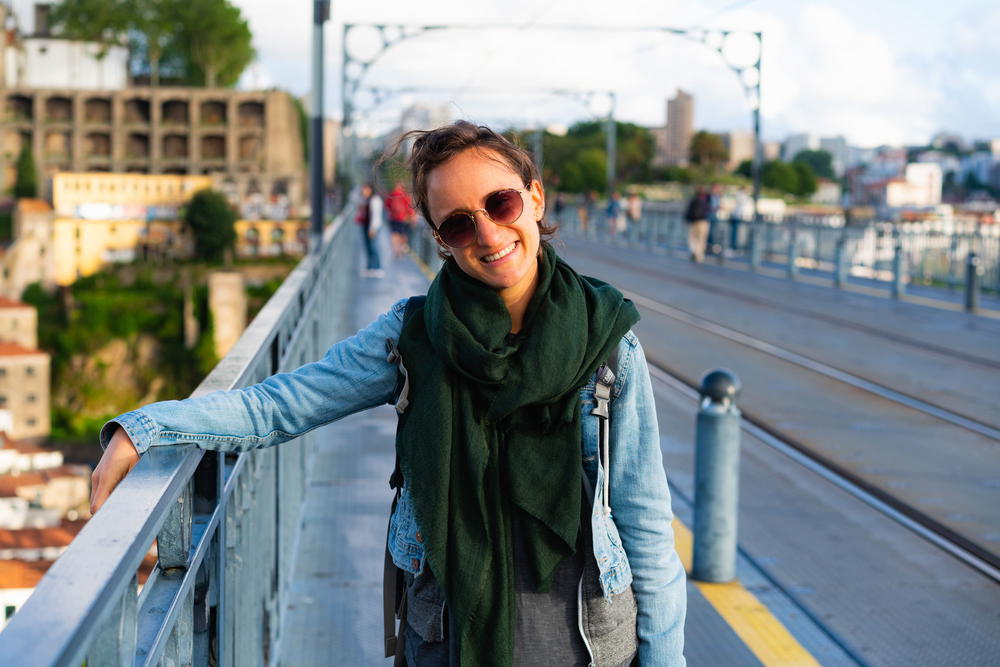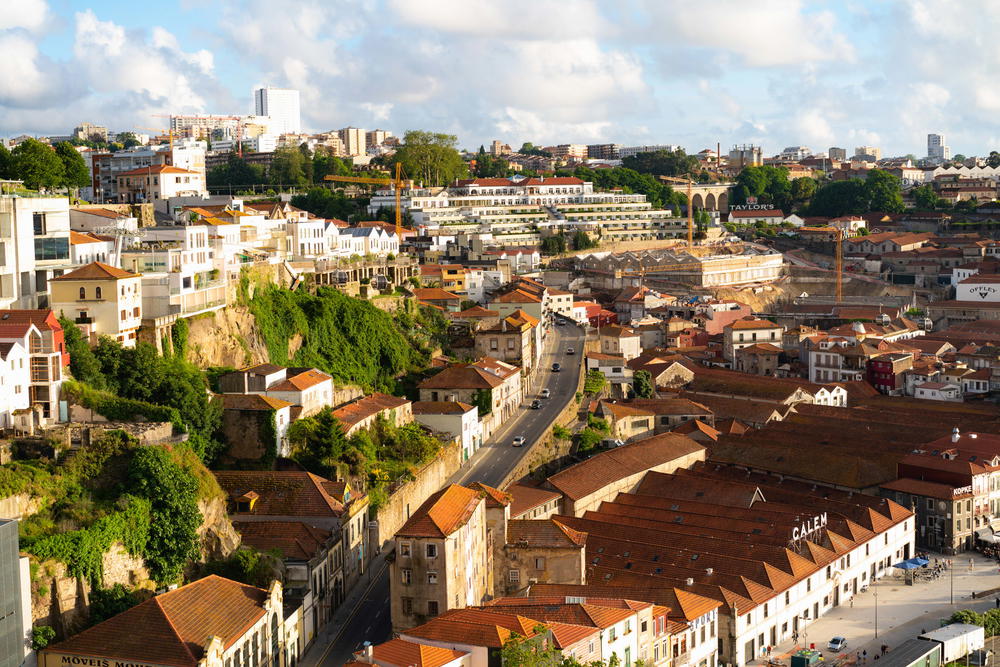 We hoped to check out the view from the bridge and the view from the viewpoints on the cliffs of Gaia, to determine which was best for the moments of the sun going down. The Dom Luís I Bridge is pretty special because it doesn't have any cars on the top level, where all the people walk across! Its design overall is unique as well because it's a double-decker arch bridge.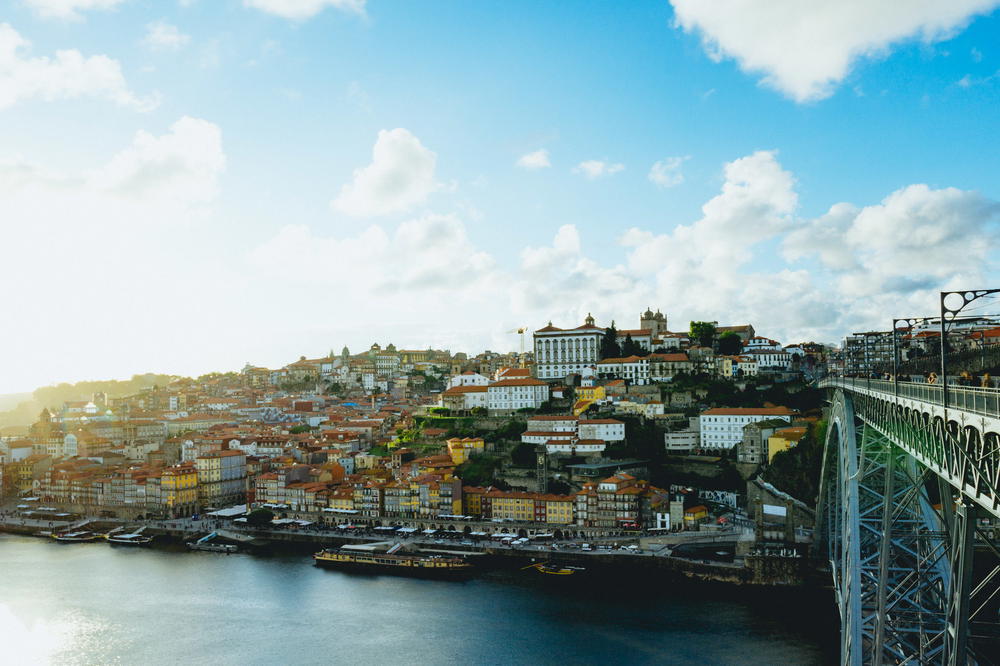 The views from Vila Nova de Gaia
We ultimately chose to watch the sun go down from our perch on the ledges of Vila Nova de Gaia, right after the exit of the bridge. We lucked out with how the weather improved, and the sunset was brilliant! Porto was glowing as the light changed, and we looked down at the riverside promenades on both sides, the boats in the water, the Port wineries on the Gaia side and the red roofs and colors on the Porto side.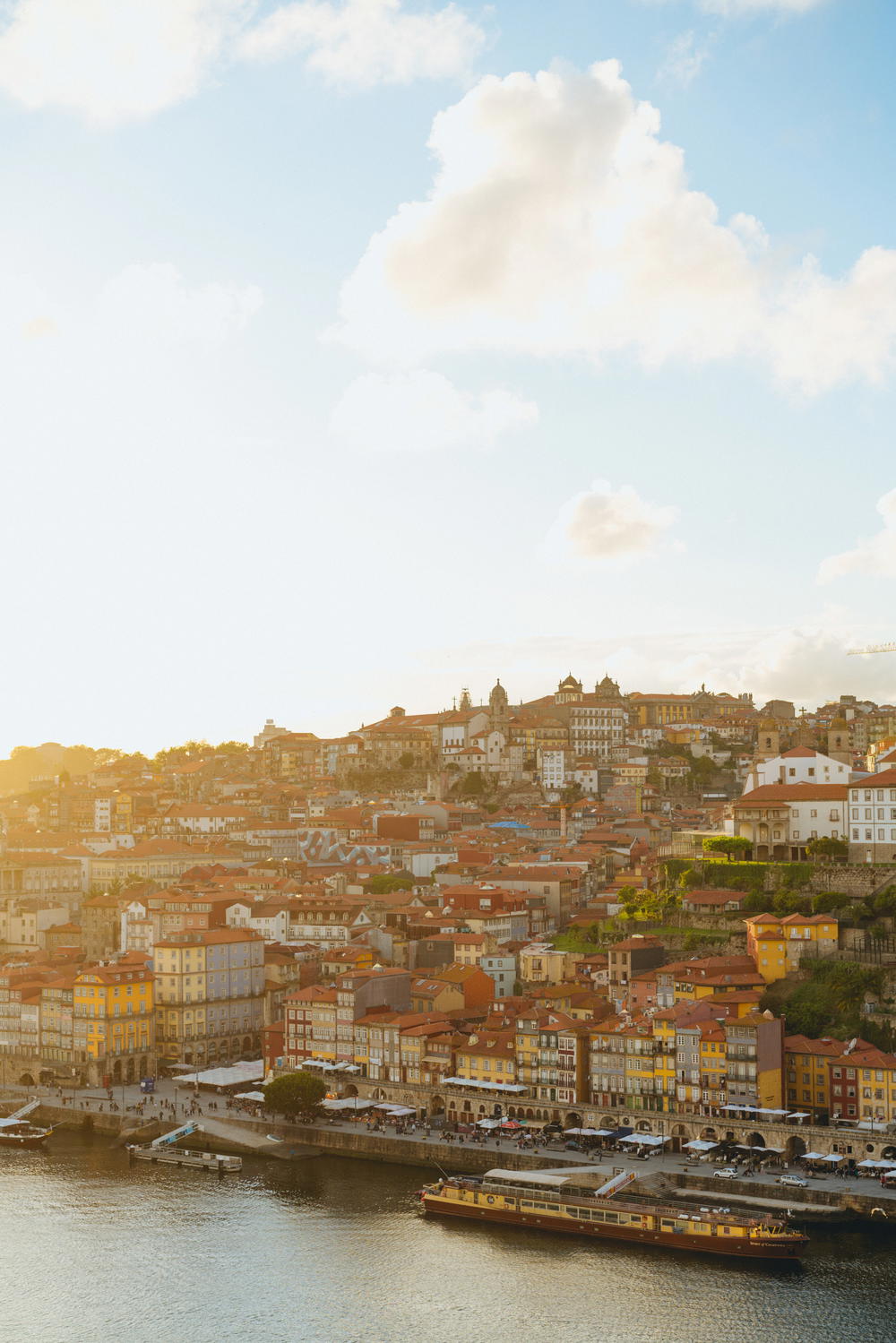 It's also possible to take a cable car across the river, if you'd rather not do the walking. This is called the Teleferico de Gaia and there's a station at the bridge exit near Jardim do Morro.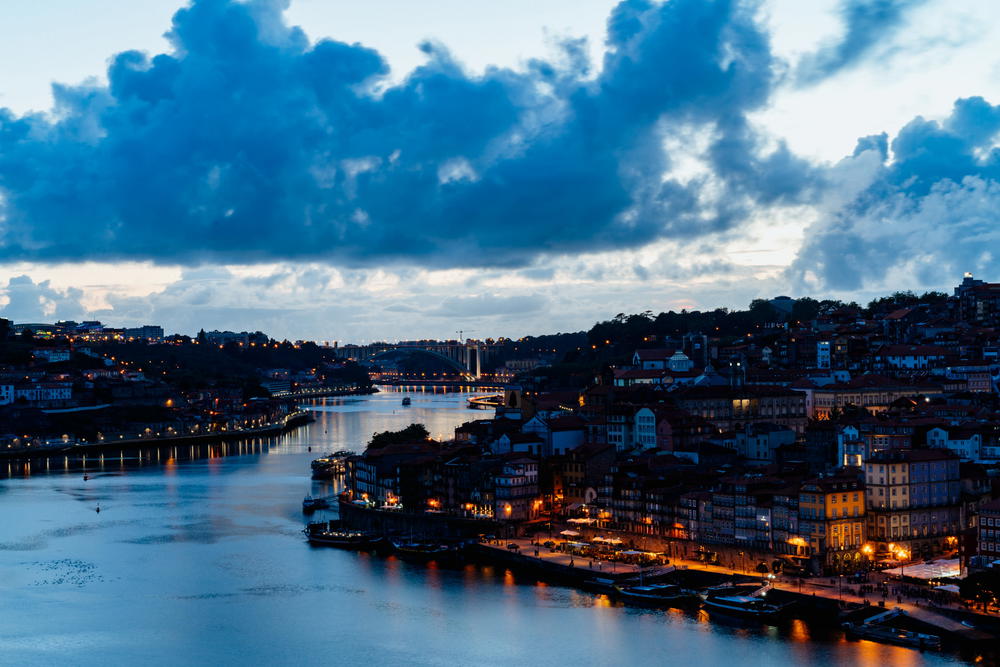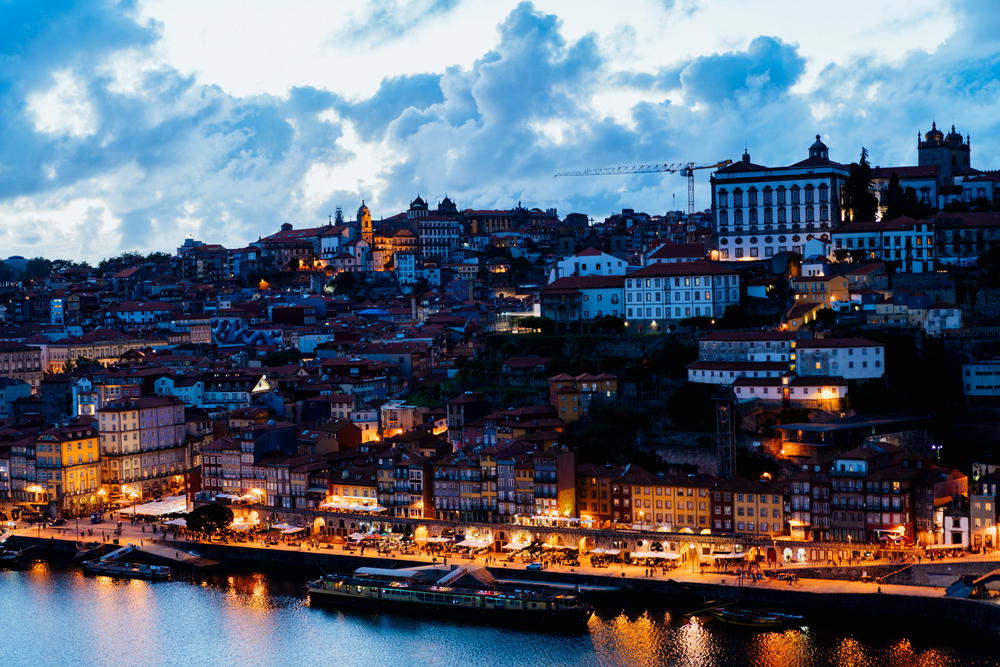 Warm Portuguese hospitality in Porto
From our friendly Airbnb hosts to making a new local friend, people in Porto were so nice! Our hosts were two cool Portuguese guys who shared their kitchen and terrace with us while we stayed in their home. One of them is a musician who was doing recordings and having music students over for voice lessons while we were around. It was quite a stay!
One of our best experiences in Porto was with Pedro, who reached out to us over Instagram, saying he would love to meet us if we could come to Vila Nova de Gaia. We said sure. Instagram is an amazing place!
Pedro works at Charm Guesthouse right near the riverside promenade. He invited us to stop by for some Port, and saved us from a rainy day.
We learned from him that Port wine is only Port wine if it comes from…can you guess where? Porto! All of the Port wineries are located in Vila Nova de Gaia and you can visit and take tours. We preferred drinking Port with Pedro, as he told us about his travels and wow-ed us with his many language skills.
We hope we can meet up with him again somewhere in the world! Update: we did! Pedro was taking a trip to South America that lined to our trip to Bogota. We were able to hang out in Bogota for a night before he continued through Colombia. So cool!
Where to eat and drink in Porto
Foursquare helped us a whole bunch in Porto for finding restaurants that were open when we wanted to eat (Sunday night, for example). Other times, we found some great places to eat or drink coffee by walking by and peeking in. Here are four of our best recommendations.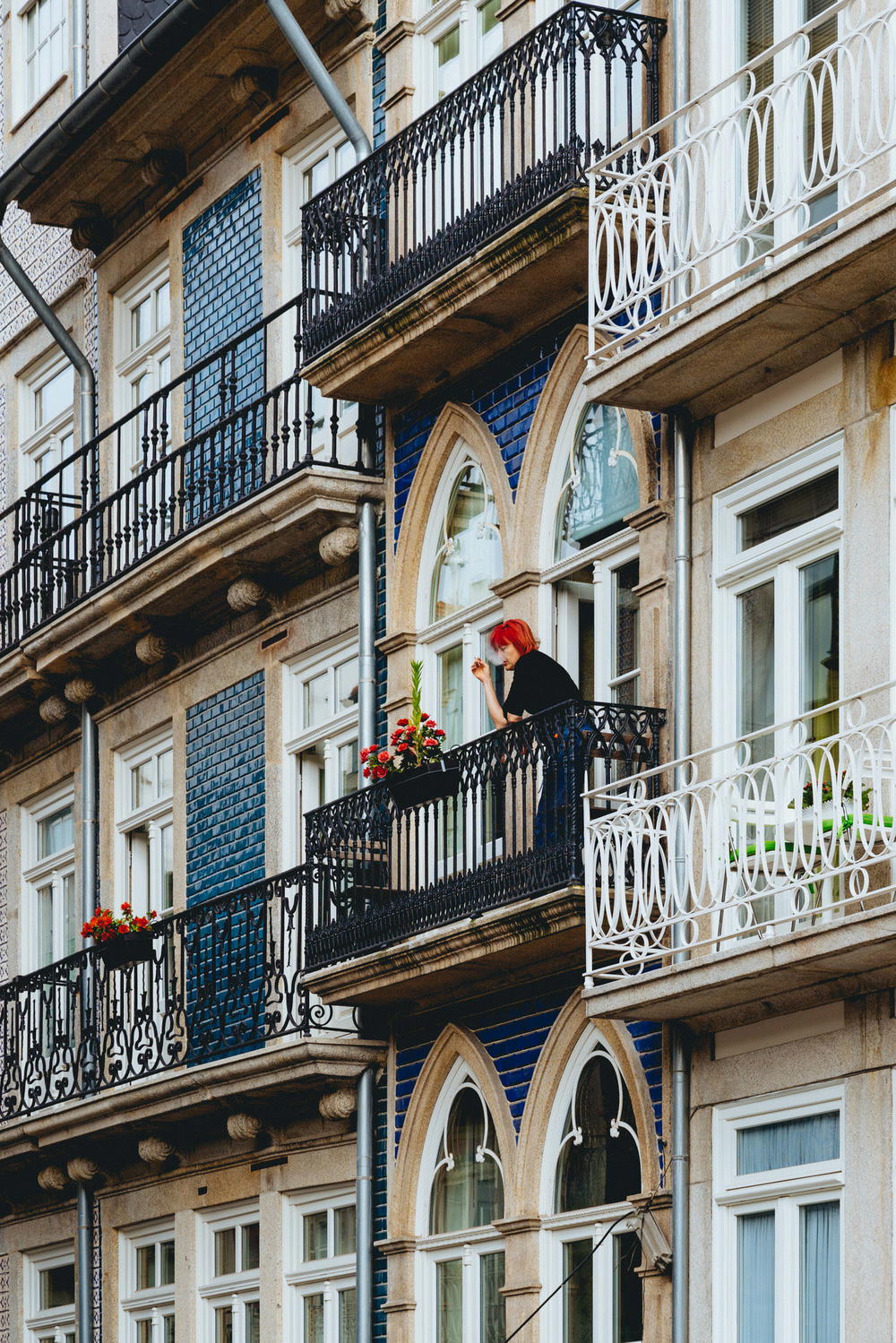 Helpful Tip
Looking for new proven ways to save money on flights and airfare to Portugal? The easy solution is to sign up for Going, the leading way to find flight deals and mistake fares, directly to your inbox. Use HALFHALF20 to get 20% off!
Enjoyed our article?
Consider supporting us! We're a 2-person team (learn more about us here) and your support enables us to create quality content. Thank you!