Is NYC Safe? Everything You Need to Know
Written by Becca
•
Updated on November 2nd, 2023
Is it safe to travel to New York right now? Is NYC dangerous with crime, and at night, and if you're alone or solo? Here's how to stay safe in New York City and avoid crime.
This article may contain affiliate links. We earn a small commissions when you purchase via those links — and it's free for you. It's only us (Becca & Dan) working on this website, so we value your support! Read our privacy policy and learn more about us.
Table of contents
Close table of contents
We've been to a lot of cities throughout our years of travel, all around the world and in all levels of safety, from Guatemala City (not so safe) to Taipei, Taiwan (ridiculously safe).
Because New York City is our home, we are always comparing NYC to various things about a new city we visit. We always compare transportation safety, when stores and restaurants close, how crowded the streets and neighborhoods are and most importantly, if we feel safe.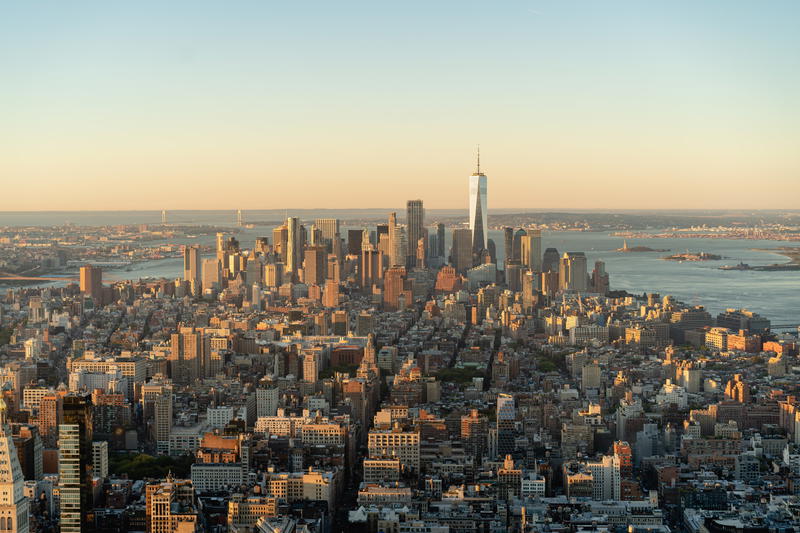 Every city has problems and there is no perfect destination. Wherever you go, you need to have some level of caution and be aware of your surroundings, whether that's in terms of petty crime or learning a new language.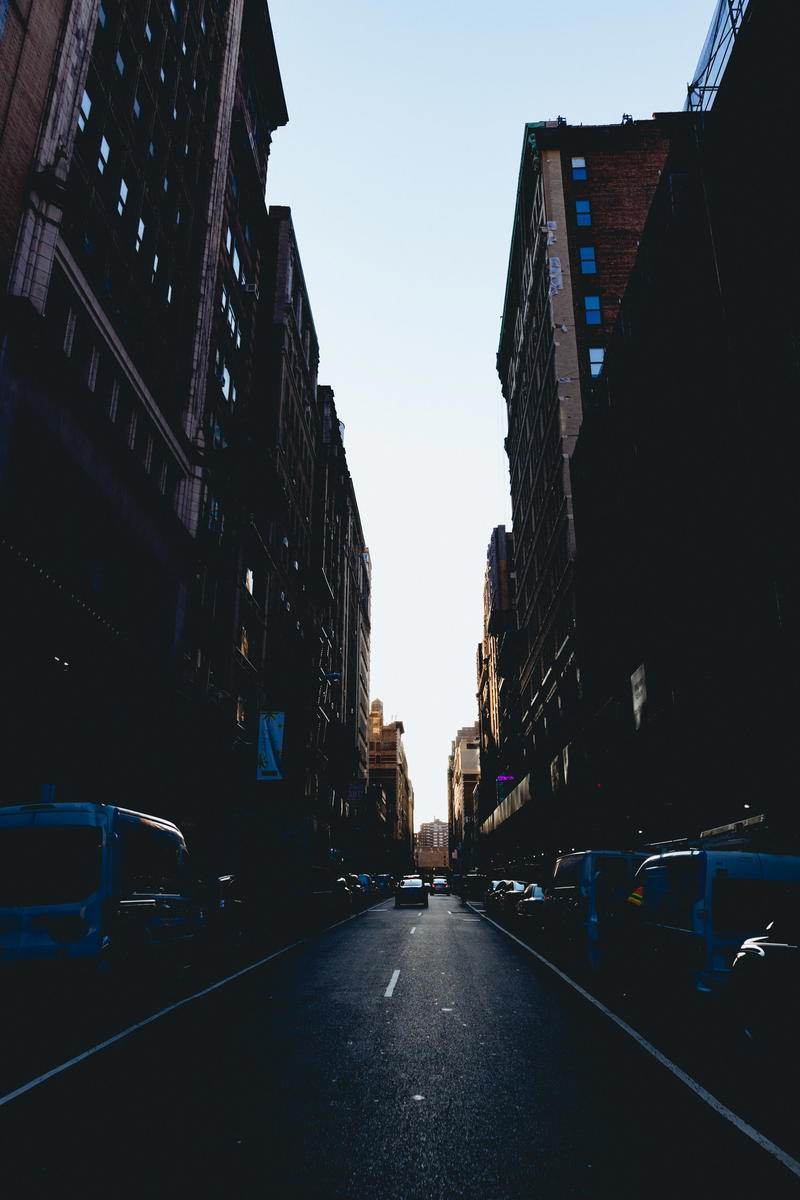 Certain cities have more petty crime, like theft, pickpocketing or scams. Almost all cities have some level of dangerous crime.
To answer the question if New York City is safe for travel and for visiting right now, the answer is a big "yes." New York City is one of the safest cities you can travel to and we're going to show you why.
Let's explore why we think NYC is safe, especially for solo travelers, female travelers, people from other parts of the US and for families, too. We'll cover everything from walking around, neighborhoods to stay in, the drinking water and beyond!
Let's get started.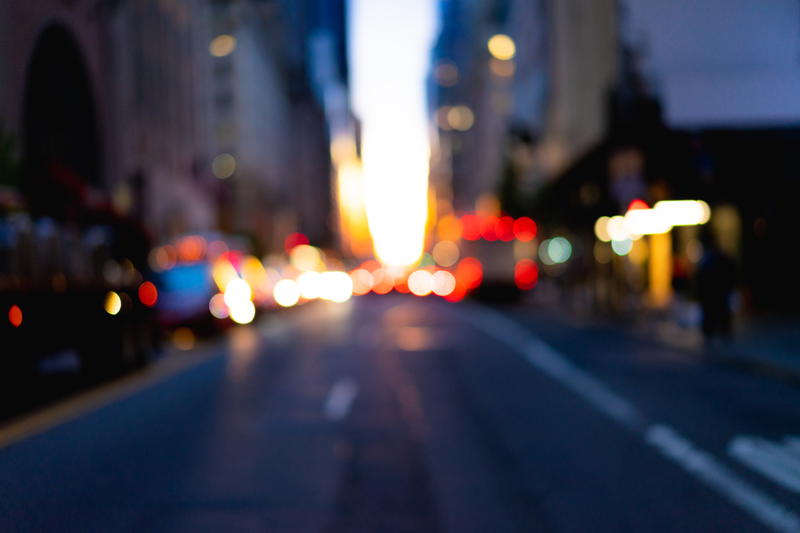 Is NYC safe for solo female travelers?
Yes, NYC is absolutely safe for solo female travelers. I'm female and I've been walking around NYC alone since I was about 17 years old. I've never been mugged, tricked, scammed or pickpocketed and I really don't know many people who have.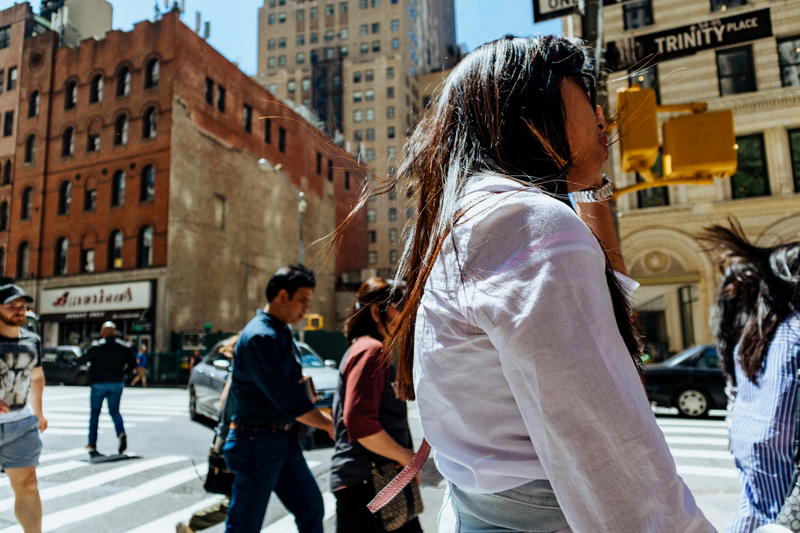 Okay, there was this one time during the pandemic that I was out for a run and coming off the Manhattan Bridge when a homeless man threw a bottle at me, but it was an isolated incident and could've happened to anyone at any time.
I want to be completely honest with you as I detail how safe NYC is, and break down the rumors of anything dangerous going on here that could affect your visit.
If you look at the statistics, mainly at this NYC.gov website with citywide crime stats, you can arm yourself with knowledge about the incidence of crime in NYC. Crime targeted at visitors is really quite difficult to come by, and it's because NYC is a very safe place to be female, solo, in a group of women or a family.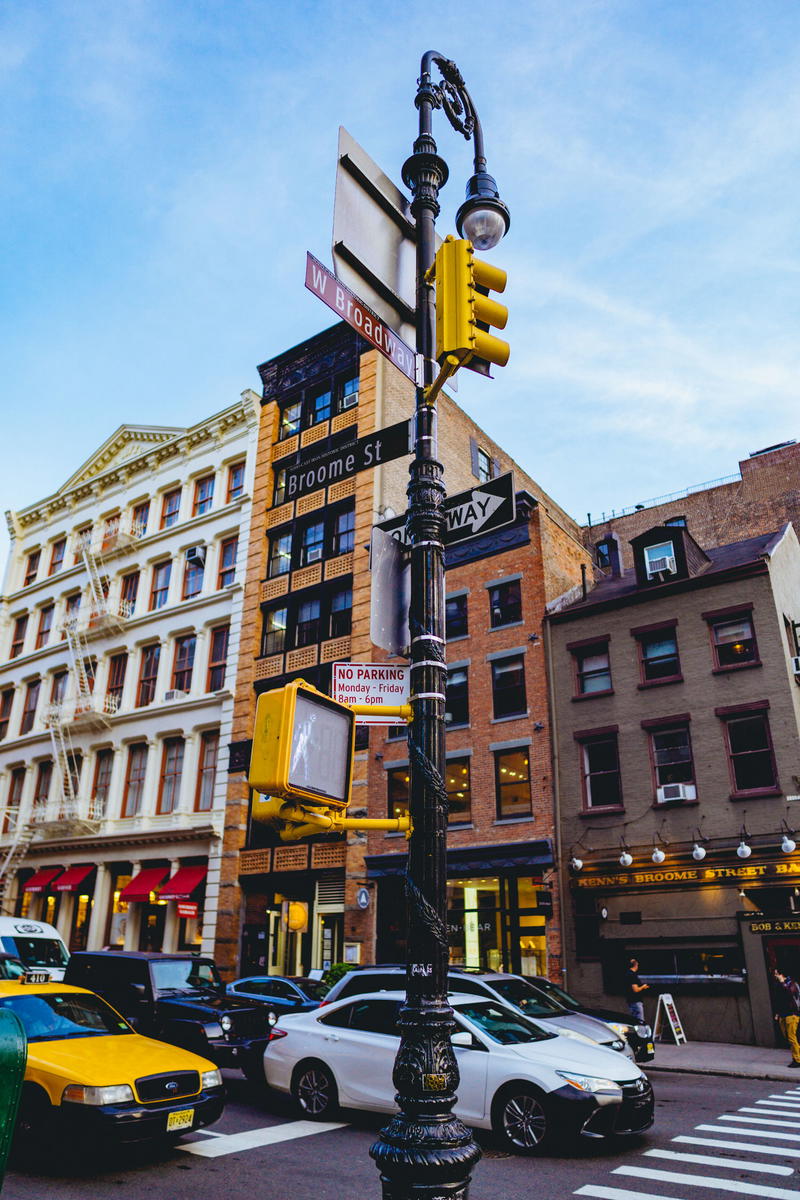 Is New York safe to travel for families?
Yes, NYC is one of the best places for families to travel. There are so many wonderful and safe attractions for families, like museums for children, awesome zoos like the Bronx Zoo and Central Park Zoo, entertainment like theatre for children and lots of options for fun restaurants and parks.
NYC is a fantastic and safe destination for families, even with young kids, toddlers or teens. Your trip to NYC will be memorable and we doubt you will have any run-ins with crime, so you do not need to worry at all about this aspect of travel!
In my guide of how to plan a trip to NYC with a baby, you can see all about my experience with a little one! I cover safety, emergencies and more.
Is it safe to drive in New York?
Yes, it is safe to drive a car in NYC, but it is strongly suggested to be ready for start-and-stop traffic, difficulty finding parking and high tolls on bridges and tunnels. Driving in NYC is not necessarily for the faint of heart.
We took a trip out to Montauk. We needed to drop the car off in New Jersey and thought it would be a good idea to pass our place in Brooklyn to drop off our stuff. In theory, this was a great idea because it meant that we didn't have to travel back into Brooklyn with all of our stuff.
In practice? Terrible idea.
Going through the tunnel to get to New Jersey was a nightmare. We waited on the West Side Highway for well over an hour in traffic. Never again!
Nonetheless, we still felt safe throughout our entire journey driving across Long Island and into Brooklyn.
Are cabs (and Lyft & Uber) safe?
Yes, and in fact, Lyft and Uber are the way to go if you need a ride share or a car ride in NYC. These ride apps are suggested in order to always be paying a clear price and to track your ride as you go.
As for cabs, you can now request a ride in a yellow or green NYC taxi cab with the app Curb. This can sometimes even save you money when compared with riding Uber or Lyft, and will make it so that you do not have to haggle pricing with your driver. Download Curb and get $5 off, here.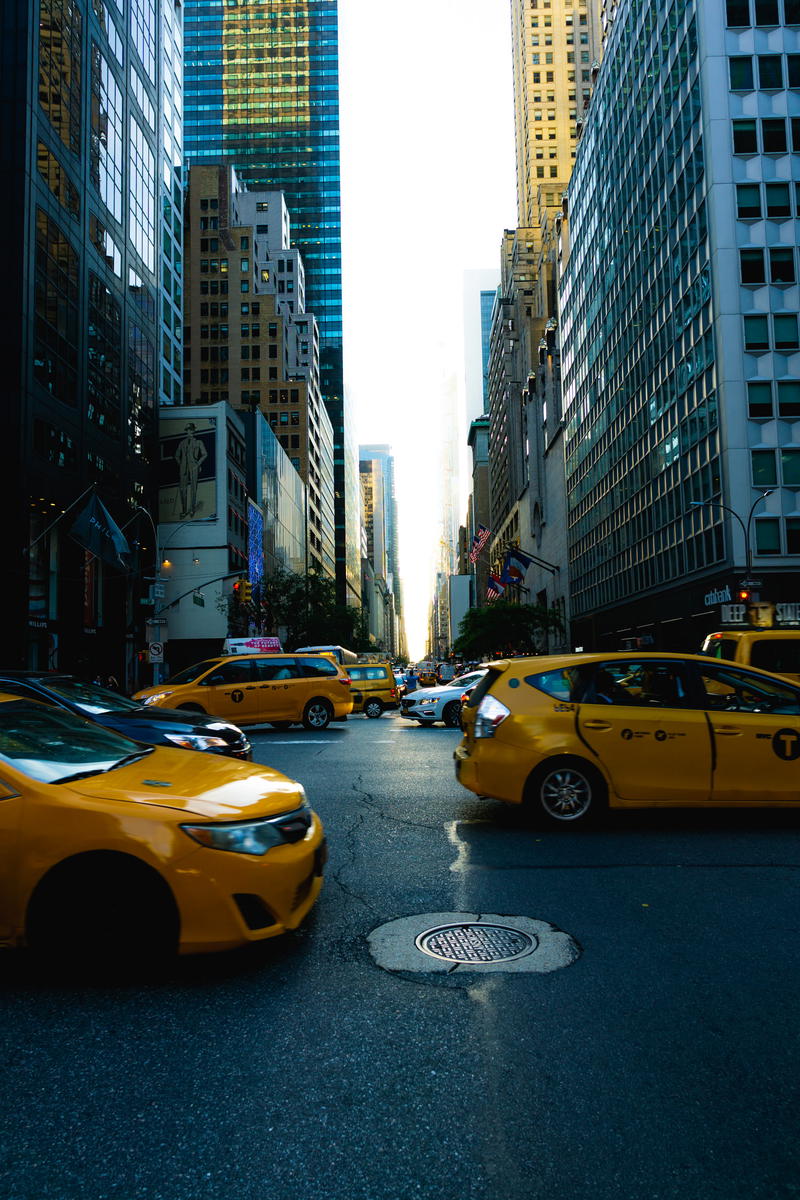 Is it safe to bike in New York City?
Yes, it's safe to bike in NYC, especially since the city has focused on and invested a LOT in bike lanes for much of Manhattan and Brooklyn's busiest areas. Both of us did the Five Boro Bike Tour (a 40-mile bike ride) in 2018 and had a lot of fun! NYC really prioritizes biking culture.
However, you should always wear a helmet, as your safety is a priority, and you don't have control over drivers' driving skills when you are on the road on a bicycle. It is also imperative to abide by the rules of the road, only drive in the same direction as traffic, use bike lanes and always, always stop at red lights and stop signs.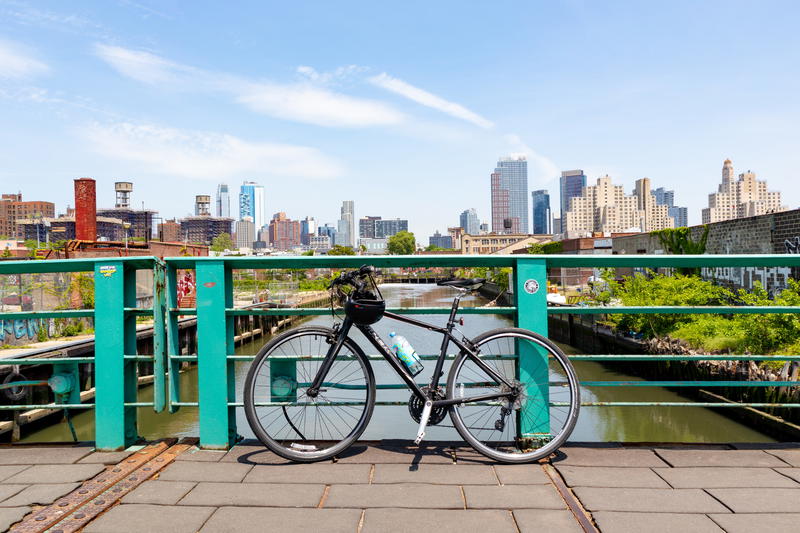 Is the metro safe to take?
Yes! The NYC subway is one of the most robust and famous metro systems on Earth. It is excellent for transportation and we detail this in what to know before your trip to New York.
Like we mentioned before and as we'll mention as we move onward in this guide, we've never experienced harm in the NYC subway.
Is street food safe to eat?
We love eating street food, all around the world, and here at home in New York City. Our favorite street foods are Halal street carts like chicken-and-rice or falafel-and-rice, Halal chicken kebabs, pretzels, Mr. Softee ice cream from ice cream trucks, and virtually any food truck is going to have great food, from Thai to Mexican.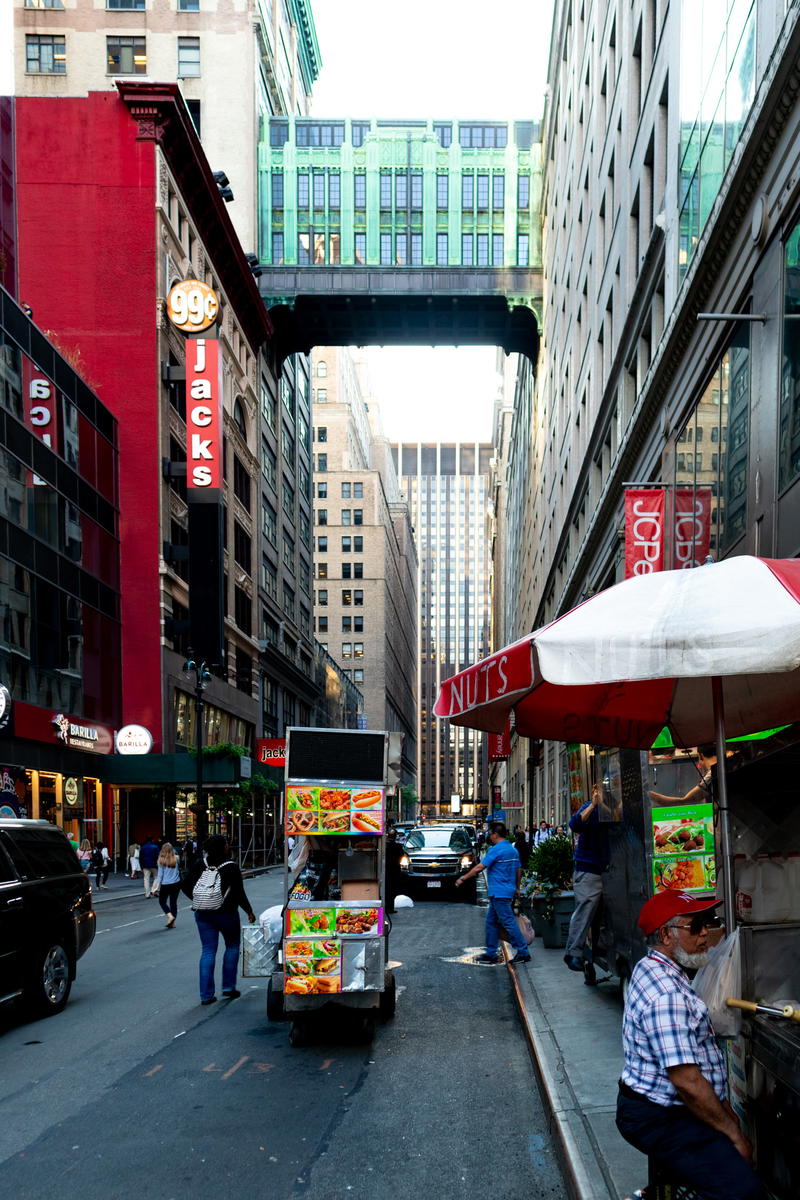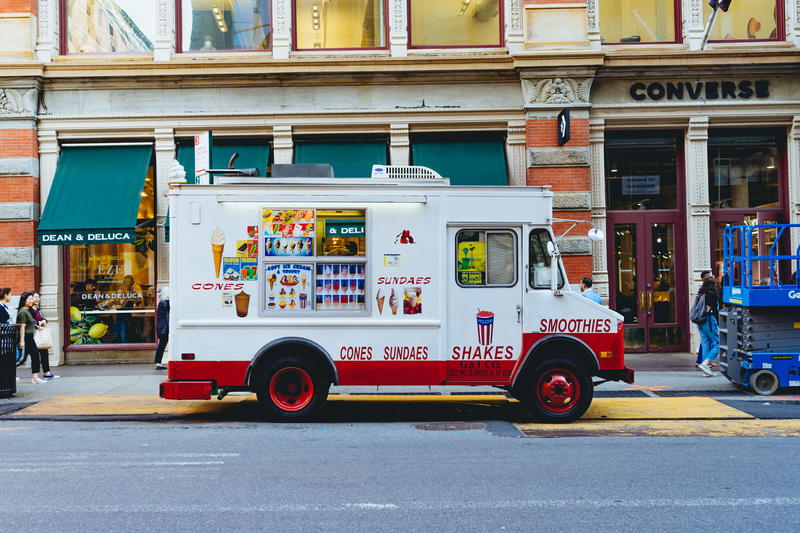 Dan is now a vegetarian, but when he ate meat, he'd often grab a hotdog from the various carts all throughout the city. They are all generally safe, but depending on your level of cleanliness expectations, YMMV.
Can you drink tap water from the faucet in NYC?
Yes, you can drink tap water from the faucet in New York City, and in fact, NYC has some of the BEST drinkable tap water in the world! The tap water is (quite frankly) delicious in NYC, and if you order it for your table at a restaurant, it will always be free.
Is NYC safe at night?
Yes, NYC is quite safe at night! Do what you'd do in your home city by avoiding dark alleys, streets where no one else is walking and deserted places. All around, you'll see that NYC has a ton of nightlife, and everyone loves experiencing NYC at night!
Helpful Tip
Also note that the sun will go down around 4:30pm during December, and due to Daylight Savings Time, will not set until 6pm until mid-March the following spring. For this reason, you'll find an onset of darkness in the late afternoon for much of winter, so "nighttime" is a fact of life for about a third of the year in NYC. See more in our guide to the best and worst times to visit NYC.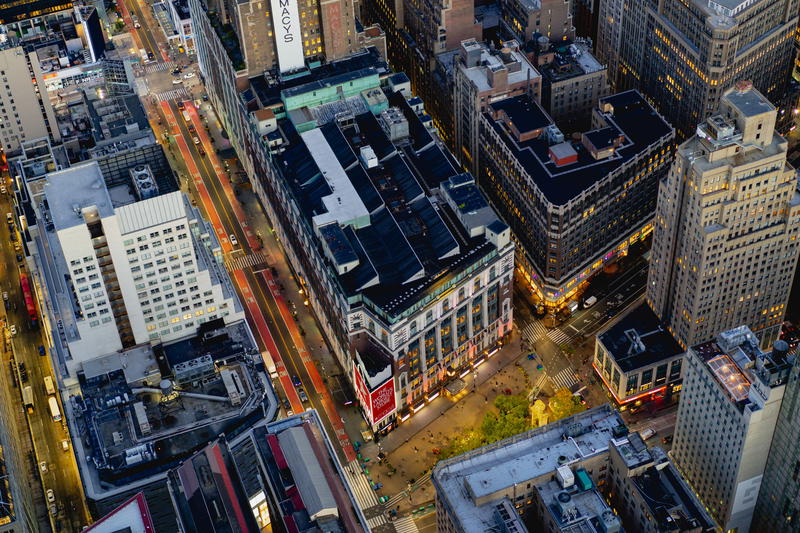 Are hotels and Airbnb's safe?
Yes, hotels in NYC are totally safe! Our best rule of thumb is to always read reviews online at multiple websites (Google, Yelp, TripAdvisor) before making your booking.
Airbnbs are typically safe as well; note that if you choose to be sharing an Airbnb, like a private room, you will be staying in the host's home, and you should check that the individual has a verified Airbnb account, for your safety.
As for hostels in NYC, always lock your valuables in a locker if you're sharing a room, and stay clear of shady guests (or report them to the hostel staff).
Even as NYC locals, we like having a hotel experience! We've stayed at The Local NY in Long Island City and can wholeheartedly recommend staying here, for you.
Is Brooklyn Safe?
For the most part, yes. Dan lived in Brooklyn starting in 2015 and we started living together in 2018. We lived in Brooklyn Heights, Fort Greene, Boerum Hill and Clinton Hill. Dan has lived in Prospect Heights and Park Slope.
Our friends mostly live in Williamsburg, South Slope, Kensington and the neighborhoods that we've lived in.
Brooklyn is residential with a growing mix of commercial things opening to support the new high rise apartments being built in Downtown Brooklyn and Williamsburg. Once you start to venture out into the older neighborhoods, things become much more local and quiet. They're still safe, because people live here and want a safe place for themselves.
But as a traveler, it might not be what you're expecting in terms of things to do.
There are bad parts of Brooklyn that are well known. I'll define "bad parts" by me not feeling safe when walking around by myself. There's also a correlation with elevated crime rates. You won't see the fancy new construction buildings in these types of neighborhoods.
When I always tell people about Brooklyn, I say that if there's something that you find online that you want to see, chances are that the neighborhood that it's in is safe.
Is Manhattan Safe?
Yes! Manhattan is also a big place with lots of diversity. I've started living on the Upper West Side starting in 2013 and lived in a few places in that neighborhood until I moved to Brooklyn. The UWS is one of the safest places because it's so well lit and there is generally a lot of traffic and people out and about at all hours of the night.
Dan has gone running at night in both Brooklyn and Manhattan. There's a particular route that goes over the Manhattan Bridge, around the bottom tip of Manhattan and then up the West Side. Then run across Manhattan (14th, 23rd, 34th street) and back down the east side until the Manhattan Bridge again.
In the winter months when it gets dark early, no parts of the route feel unsafe at reasonable hours. There are usually plenty of people commuting to and from work or having drinks with coworkers.
Keep in mind, quiet and dark streets at 2am don't feel safe anywhere. So some of the more quiet and secluded sections of Manhattan tend to feel a bit too quiet for my liking. You can almost always find a Taxi or call an Uber or Lyft to get you out of a situation if you feel unsafe.
Which NYC neighborhoods are safest for staying in?
There are so many NYC neighborhoods where it is safest to stay in a hotel, hostel, Airbnb or rented apartment, but to be honest, it is hard to find a neighborhood that will be dangerous, unless you go wayyyyy far out into Brooklyn or the Bronx (I mean way far out).
If you are visiting for a long weekend, a day, a week or a month, you will likely stay in areas that are in Manhattan or close to the central parts of Manhattan, Brooklyn or Queens, and so, you don't have to worry at all about safety.
Here are a few verifiably safe neighborhoods where crime is virtually nonexistent and you can cast fears aside of anything being dangerous. If you're deciding between Airbnb, a hotel or a hostel, see our guide to choosing the best type of accommodation for your trip.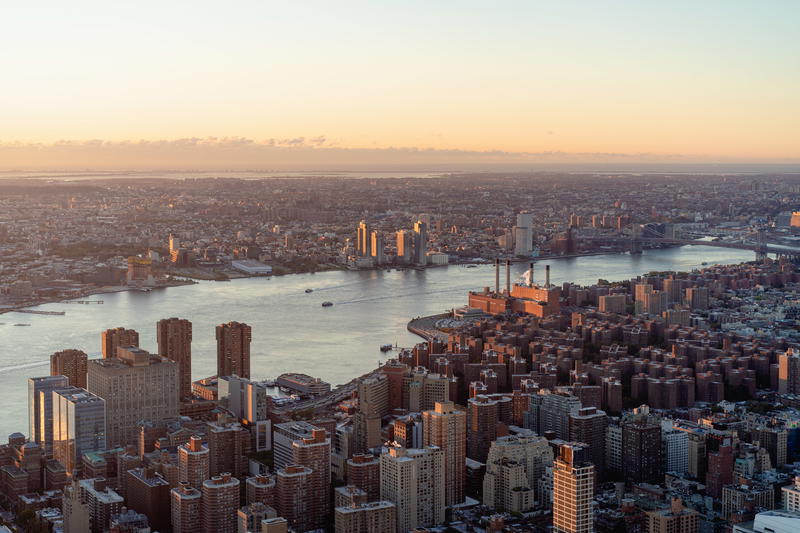 The Upper West Side, Manhattan
The Upper West Side is very neighborhood and family-oriented, with several hotels, a few hostels like Hostelling International at 106th Street, and plenty of Airbnbs.
The Upper East Side, Manhattan
The Upper East Side (which we detail in our guide to the best NYC neighborhoods for living in) is also very neighborhoody, and home to families, young professionals, museums, shopping and restaurants. You'll feel very safe here, no doubt.
Brooklyn Heights, Brooklyn
Brooklyn Heights looks like a movie set and has virtually no crime or danger. This neighborhood makes you forget you're in a big city because of its fancy historic homes, beautiful architecture and history. See our guide to traveling in Brooklyn Heights, here, and then book your Airbnb.
SoHo, NoHo & NoLiTa, Manhattan
SoHo, NoHo and NoLita in Manhattan are uber-trendy neighborhoods with lots of visitors and lots of locals as well. In these areas, you'll find excellent dining, bars, cafes and high-end shopping, along with options for taking great trip photos.
You can do a lot of fun and free things in NYC and there are lots of hotels as well.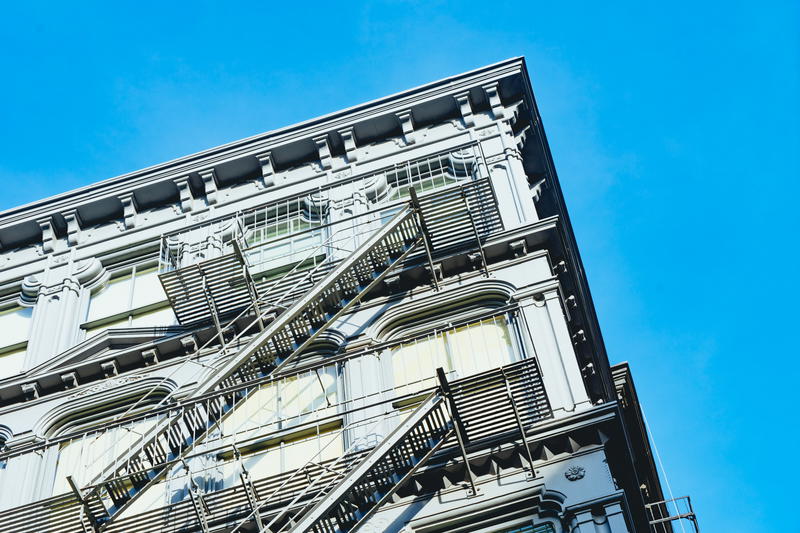 Chelsea, Flatiron & Gramercy, Manhattan
These Manhattan neighborhoods between Midtown and Downtown are very friendly to visitors and for that reason, they're known for being easy to navigate, and safe for all travelers, including women, families and solo travelers.
West Village & TriBeCa, Manhattan
The West Village and TriBeCa are very different from each other, but are both walkable neighborhoods found on the west side of Manhattan and on the Hudson River. Both are safe, and I would never sense danger in either. There are lots of hotels big and small around here, along with lovely Airbnbs.
Park Slope, Brooklyn
Park Slope is home to one of Brooklyn's most-loved neighborhoods for young professionals, couples and families, and with its location near Prospect Park, and landmarks like the Brooklyn Public Library, it is highly safe for visitors and fun as well! If you're a remote worker and traveling, you'll be happy to know that Park Slope has lots of cafes with WiFi that are great for working with a laptop.
How to stay safe in NYC
The theme of this article is that NYC is in fact safe; however, we're used to it here in New York City because we've had a lot of experience living here and have heard from friends, coworkers and our community of things to watch out for.
We want to share this information with you! Let's see more tips you can use while you're walking around during day and night on the street and in the subways.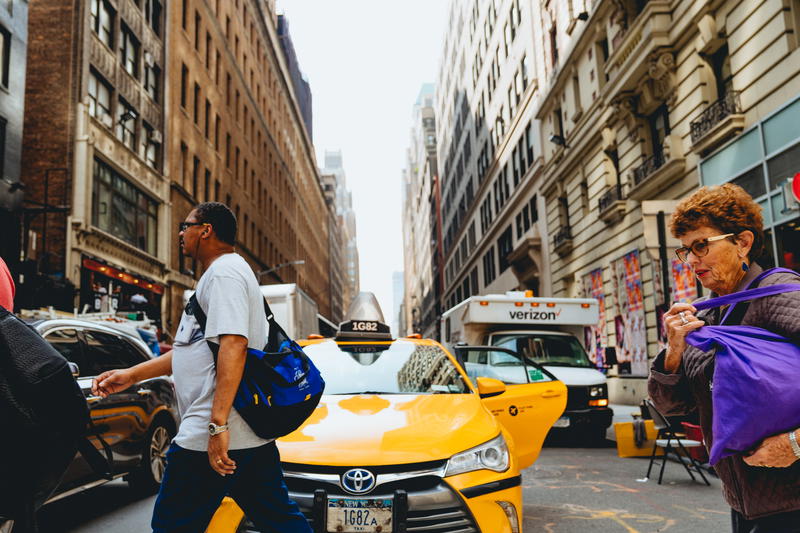 Keep moving
NYC is a friendly place and sometimes you'll get approached by someone random or strange. If you look like you're not from here (i.e. reading a guidebook or map), someone might want to take advantage of you, try to sell you something or ask you for money.
If you feel uncomfortable, keep walking, say thank you and don't engage with the conversation. Those types of people generally have a short attention span and won't bug you for too long if that does happen.
Helpful Tip
One of my favorite ways to fend off people who approach me trying to ask for money or sell me something is to pretend I don't speak English. Try this, and you may lose anyone's attention very quickly, with no risk!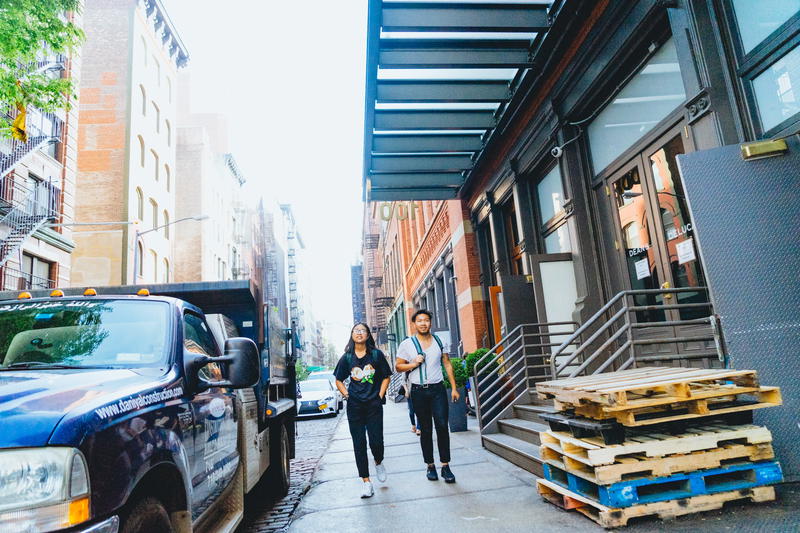 Don't pay with a wad of cash
It's extremely unlikely that you'll get mugged in NYC, but it does happen from time to time to a minority of people. If you take out a giant stack of 20s or 100-dollar bills to pay for something, you might catch someone's attention. This person may want to take your money from you (again, this is rare).
You have a lot of options to pay for things here if this type of dangerous situation becomes real. Credit cards, debit cards and Apple Pay are accepted almost everywhere, so I rarely pay for anything in cash. Cash is useful, so having a small amount of cash that you can use throughout the day is okay.
Beware of janky ATMs
It's best to withdraw money from a major bank ATM in New York City so that your card does not get stuck in any third-party ATM you may see at a restaurant, bar or bodega (corner store/deli). Put your effort into safely withdrawing money at banks like Bank of America, Capital One, Wells Fargo, Santander or TD Bank, and avoid ATMs that are not inside banks.
Keep your credit card in view (or try to)
When paying for meals and drinks at restaurants and bars, a server or bartender may walk away with your credit card to process the transaction.
Always ask for a receipt and keep the receipt until you review your credit card statement online after your trip to NYC.
It is normal for servers to take your card from your table and process it at a cash register in another part of the restaurant or behind the bar, so you can expect this. It is not risky or dangerous. Just make sure you've been billed correctly and that you've received your credit card before you leave.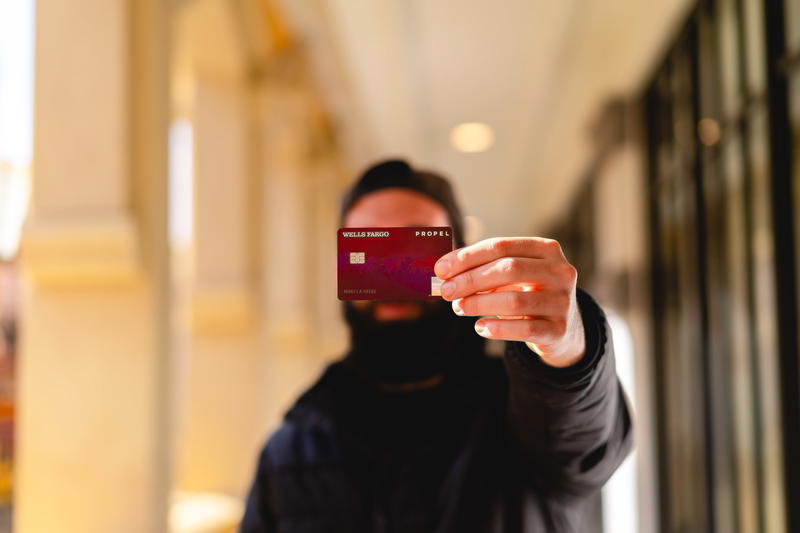 Don't fall asleep on the subway (alone)!
I have one friend who was pickpocketed on the subway, but listen: it was late at night and he had fallen asleep, alone, on his way home. This is the type of behavior that can make you a target for crime.
If you are always alert, have your bag or backpack zippered, avoid flashing money or valuables and act confident in where you are going, you should have no problem taking the subway at any time of day or night.
The NYC subway runs 24 hours a day and 7 days a week. It never stops. We've taken the subway late at night coming home from parties, and we've taken it early in the morning while going to see the sun rise at the Empire State Building — really!
Always have a backup phone cable or battery charger for your smartphone
One of my worst fears is having my phone die while I'm out for a long day of taking photos in Brooklyn or entertaining friends from out of town with some of my favorite free things to do in NYC.
If your phone has a poor battery, bring a backup portable battery charger with you on your trip, or always have a phone cord with you for plugging in at a charging station on the street or in a restaurant. We like this one or this one from Anker.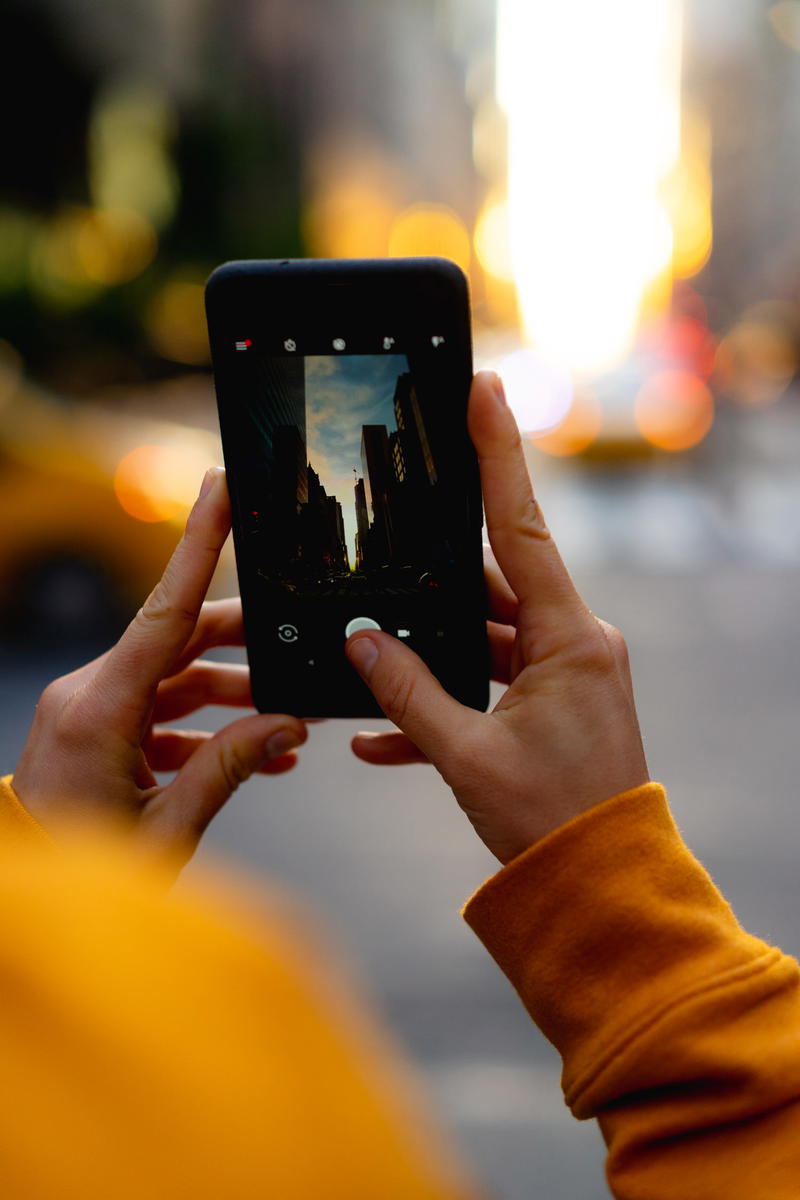 Don't fall for the most common NYC tourism scams
The most common scams in NYC that I know of are:
Rickshaw rides or "pedicabs" in Midtown Manhattan or Central Park (never take a rickshaw ride)
The "Buddhist monks" who ask for money in Midtown (a monk should never be begging)
Black unspecified cabs outside all airports and train stations asking if you need a ride (you'd have to verbally agree to a price and this'll be over market value). Take Uber or Lyft instead, and read more about all three NYC airports at this guide.
Keep in mind that anyone offering you a cheap fair to "the airport" may not be specifying which airport, as there are three. Make sure you ALWAYS refer to NYC's airports with their airport codes: JFK, LGA and EWR.
Fake tickets for big attractions like museums, Broadway shows, Yankee games, comedy or performances (worse yet, never pay for the Staten Island ferry … it's free!)
Buying a subway MetroCard from anyone who's selling them (you should only buy them in the MTA ticketing machines in the stations, or for buses, on the street near the bus stop)
If you avoid these (and as you can see, none of them are life-threatening), you will avoid danger on your trip to NYC and you'll stay super safe the whole time. We are so excited for you and your trip to New York City!
Enjoyed our article?
Consider supporting us! We're a 2-person team (learn more about us here) and your support enables us to create quality content. Thank you!