Why Pergamino Is The Best Cafe in El Poblado, Medellin
Updated on September 6th, 2023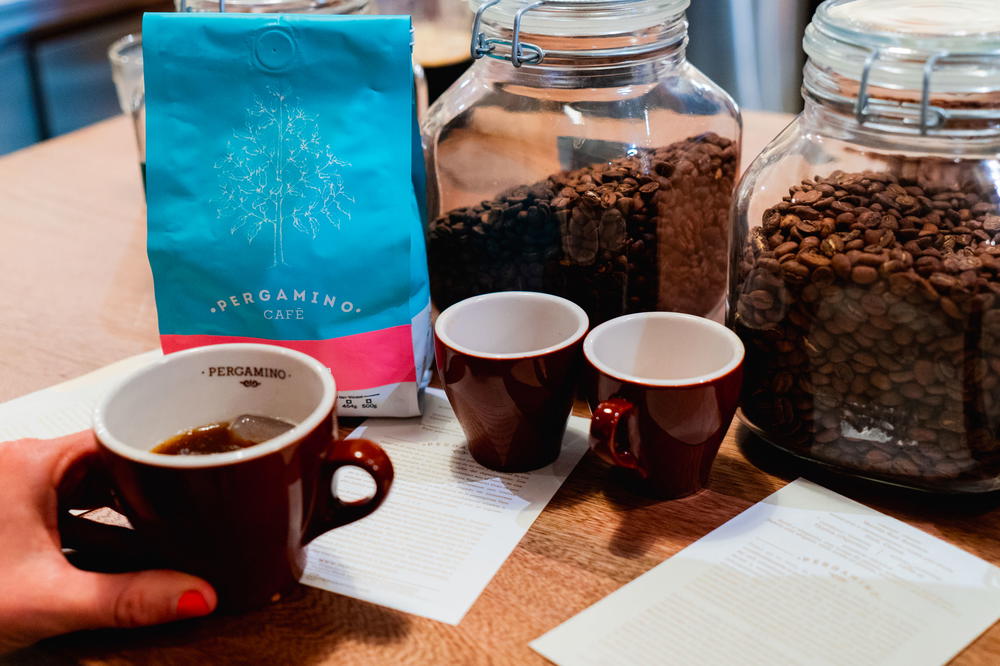 Pergamino is one of the best cafes in El Poblado, Medellin. Join us for a range of tastes and smells at this popular spot for expats and visitors.
This article may contain affiliate links. We earn a small commissions when you purchase via those links — and it's free for you. It's only us (Becca & Dan) working on this website, so we value your support! Read our privacy policy and learn more about us.
Table of contents
Close table of contents
Call us opinionated, but Pergamino is the best cafe in El Poblado, the most popular neighborhood for expats and visitors in Medellin, Colombia.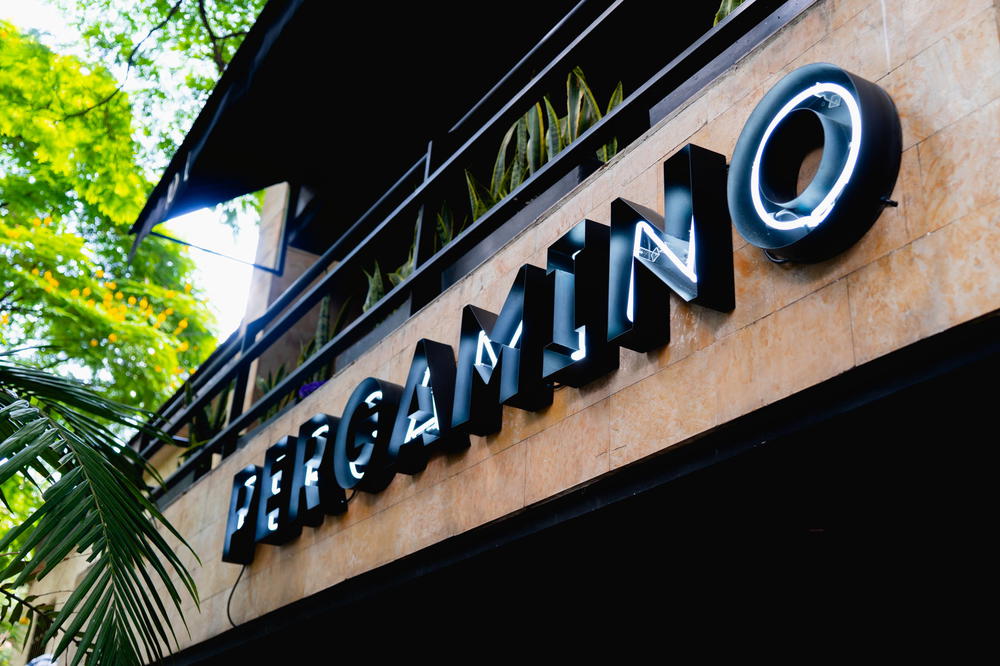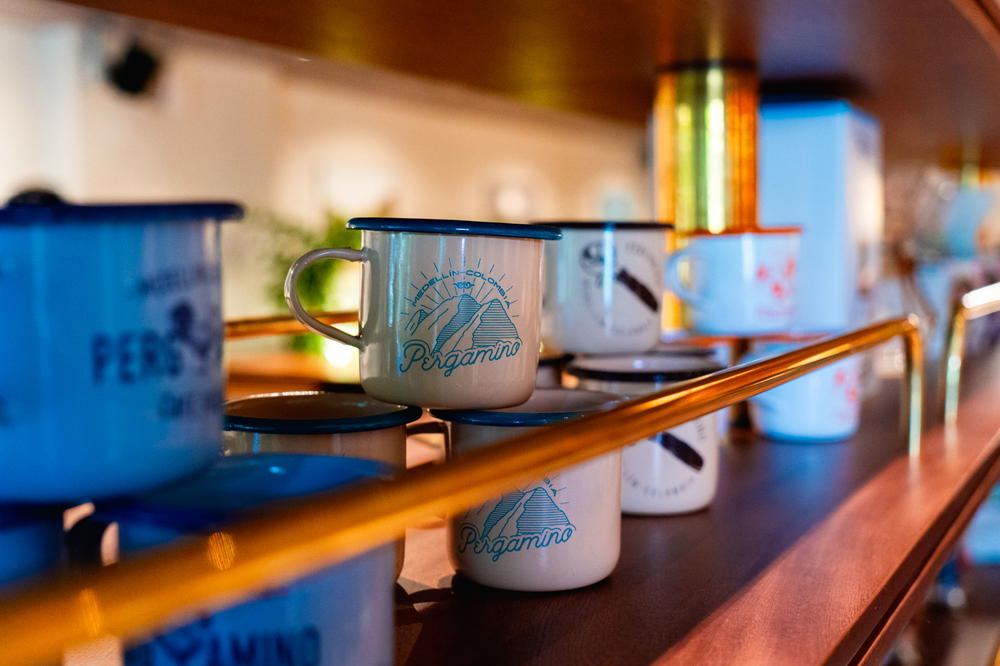 Once you land in Colombia, you might notice that there's something funny about the coffee here. Coffee is one of Colombia's main exports. In fact, Colombia is the world's third-highest exporter of coffee. It ranks number one for exports of the arabica bean.
When you start traveling around Colombia, you'll also notice that locals drink instant coffee and aren't sitting down to top-quality brews on a daily basis. This is because Colombia's best beans are the ones that are exported and consumed around the globe. For this reason, it's sometimes even a challenge to find export-grade Colombian coffee… in Colombia.
Luckily for visitors, especially those who seek an excellent coffee experience in a coffee-producing country, there are a range of new cafes that will make any coffee snob happy. We're taking you with us to Pergamino, which opened its second location in El Poblado in late 2018, for a range of tastes and smells.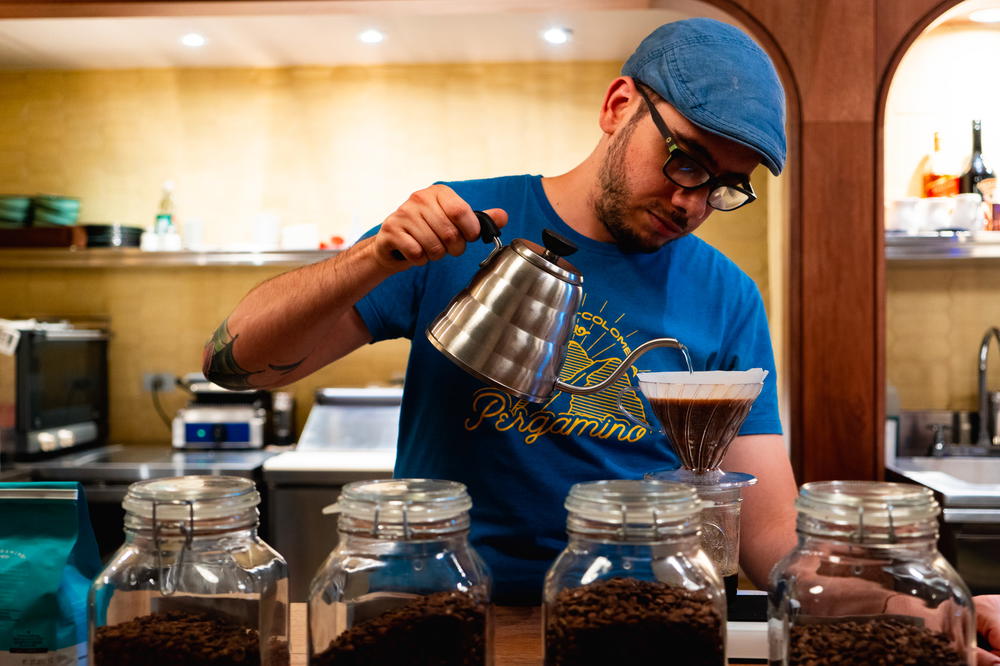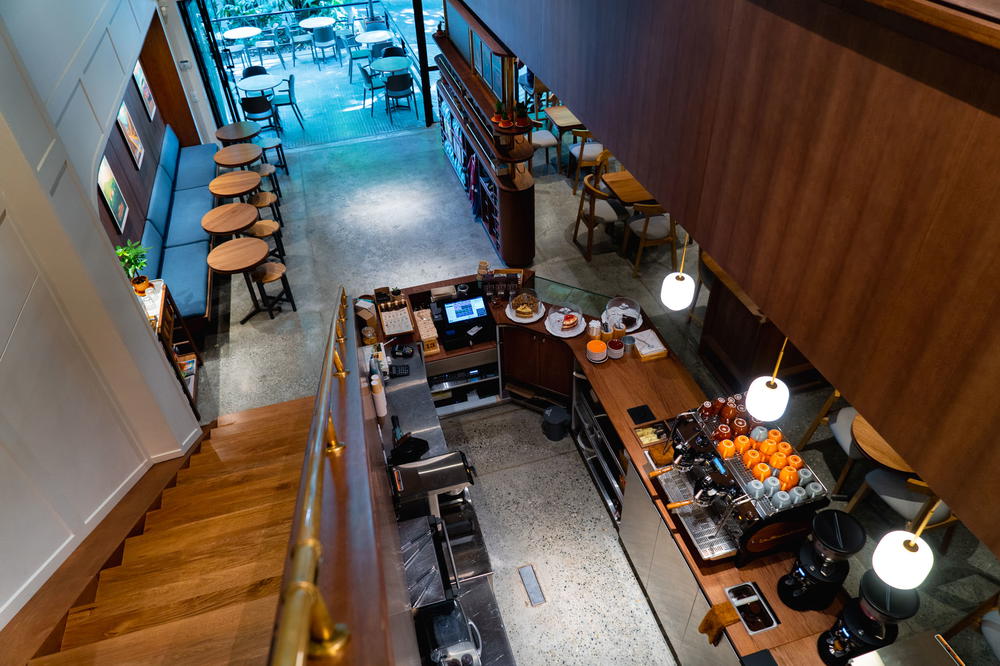 We first visited Pergamino in February 2017, having been referred by not one, but two friends who had recently traveled to Medellin (thanks, guys!). Pergamino takes the cake for 'most popular cafe in El Poblado, and there's always a line and a wait at its Carrera 37 location. The good news is that the team has opened up a brand new and less crowded (as of this moment) location on Calle 10B, only a few blocks away.
If you're looking for places to visit in Medellin, make sure that Pergamino is on your list! It's worth checking out if you're located in El Poblado.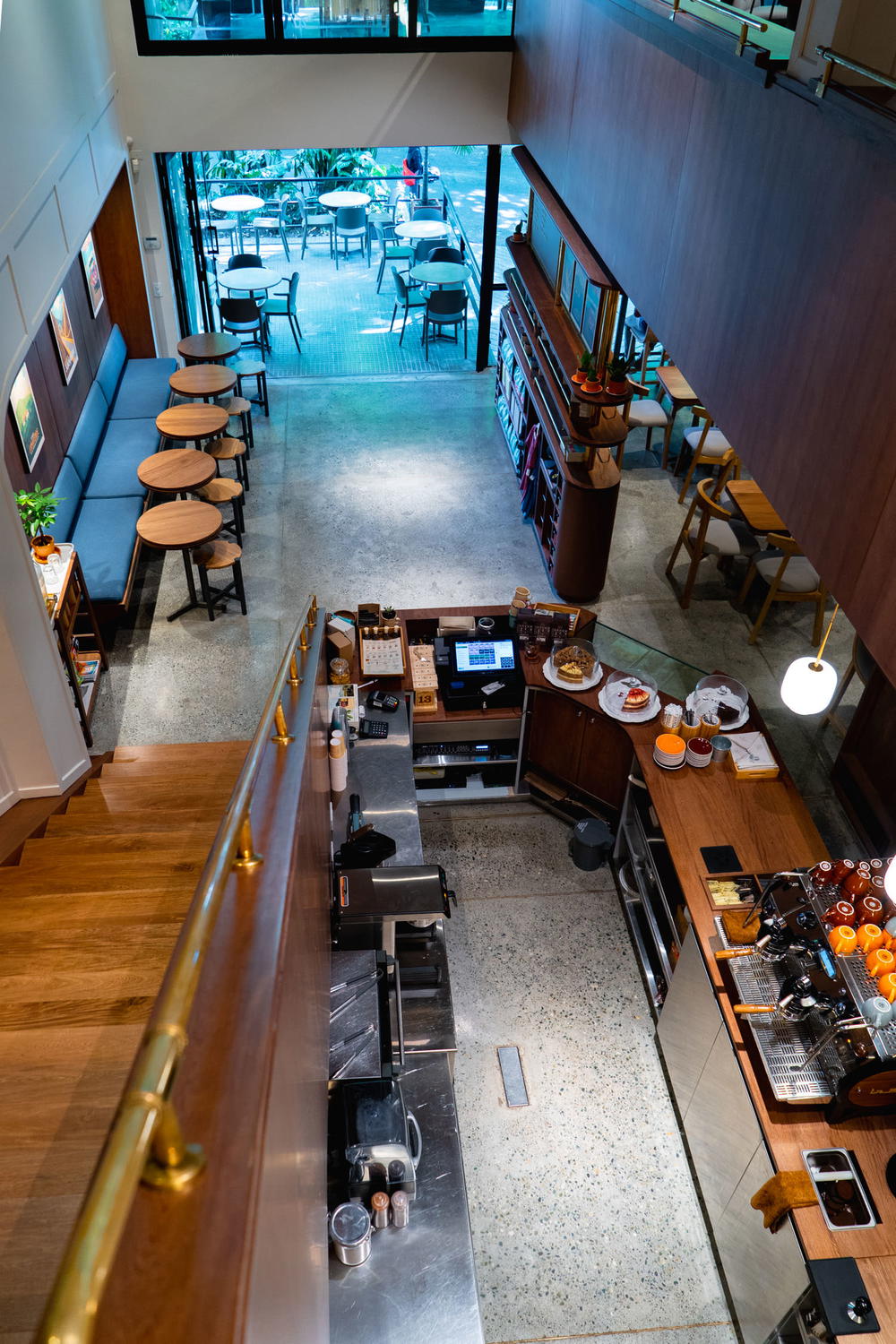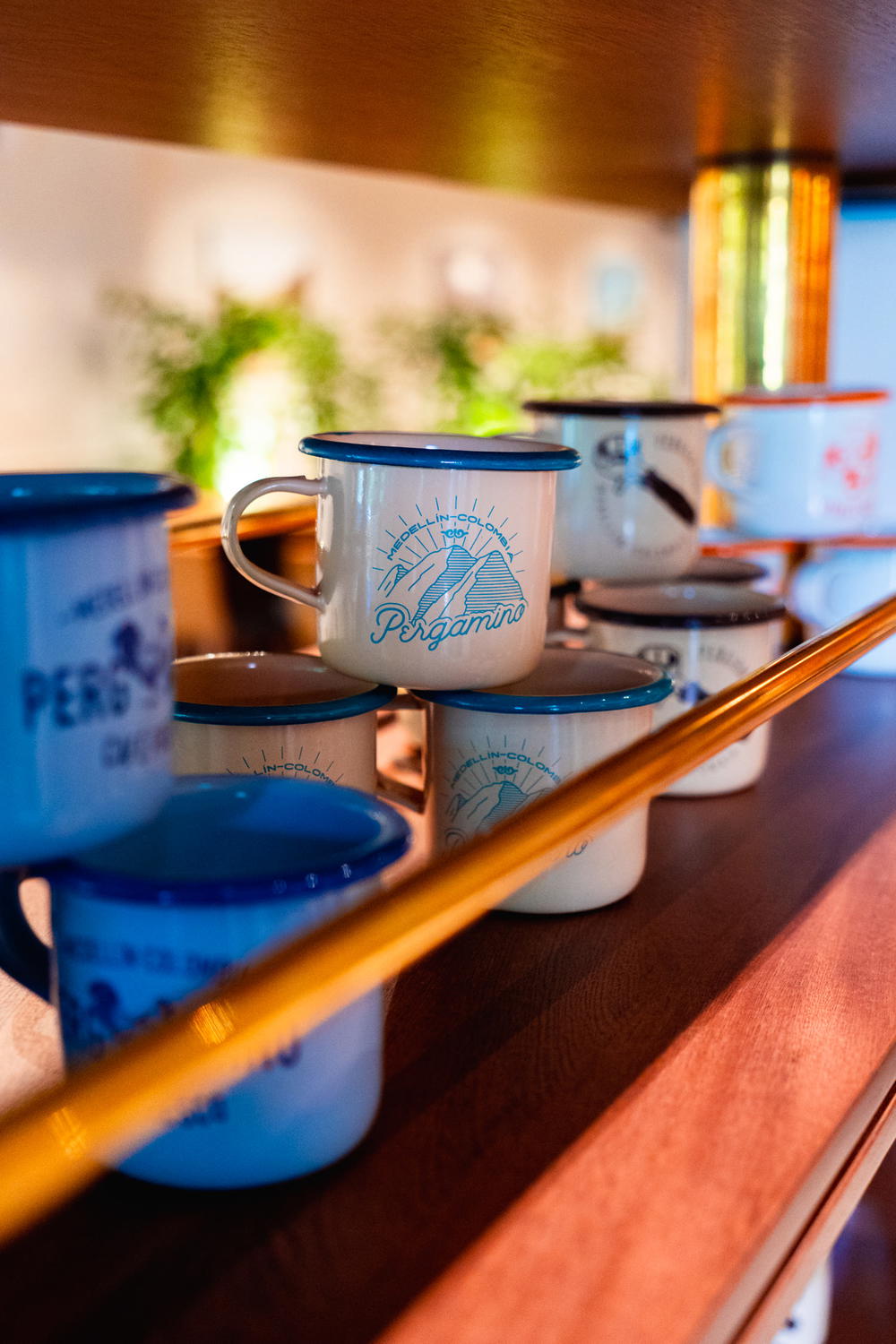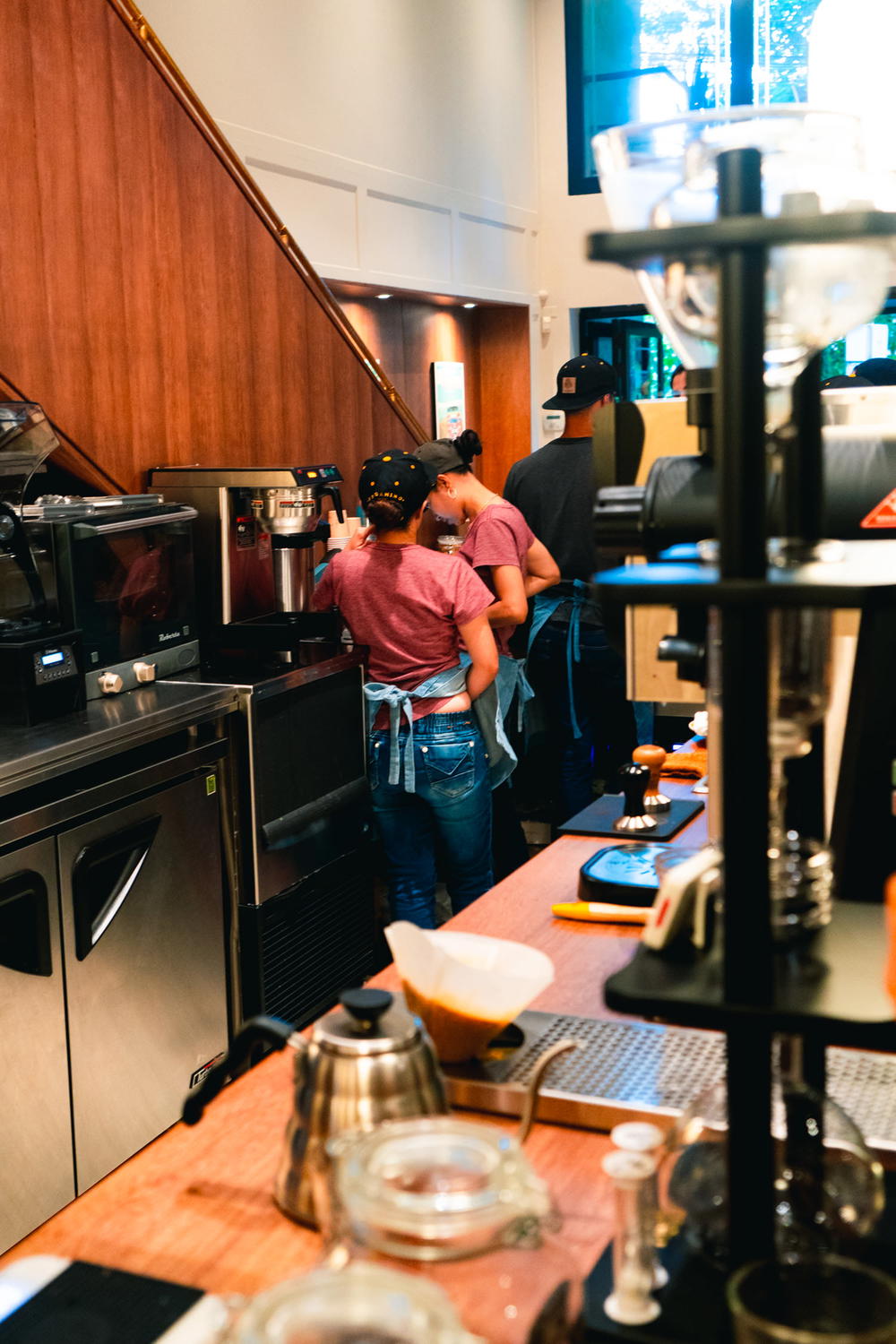 The interior is sleek and warm, with touches of wood everywhere. There's outdoor seating on a patio next to the sidewalk, and a second floor seating area that overlooks the street. As a plus, Calle 10B is quiet, leafy and hilly, presenting a rather different scene from sitting outside at Pergamino's original Poblado location on the busier Carrera 37.
We visited the new Pergamino on a Sunday afternoon and were helped by two friendly baristas who truly made our day! Here's what we tried, in the order of how we tasted them.
En Kioto cold brew
This unique cold brew is served in an espresso cup. It's concentrated and 'fuerte,' with a nearly salty taste. The Kyoto method is done with iced water, rather than hot.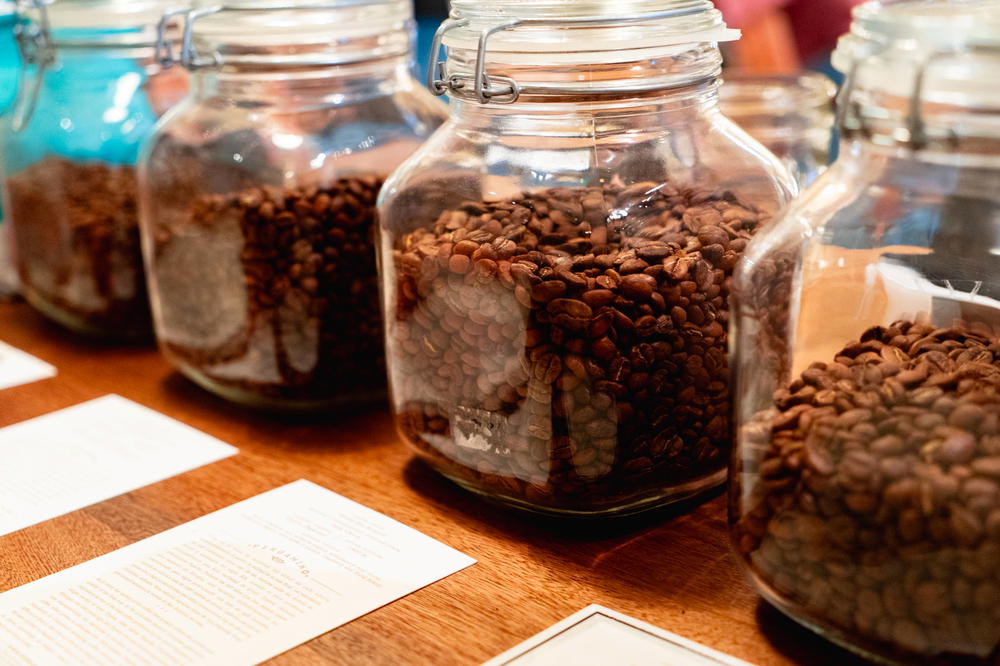 Urrao roast in a cup
We take our coffee black, and asked for the barista to recommend his favorite Colombian roast. We each had a cup of the Urrao roast, which is from Antioquia, the department (name for the states of the country) in which Medellin is located. The beans are grown at 2000 meters. This coffee has notes of ripened peaches, flowers and caramel. If you like it a lot, you can buy a bag for 24,900 COP.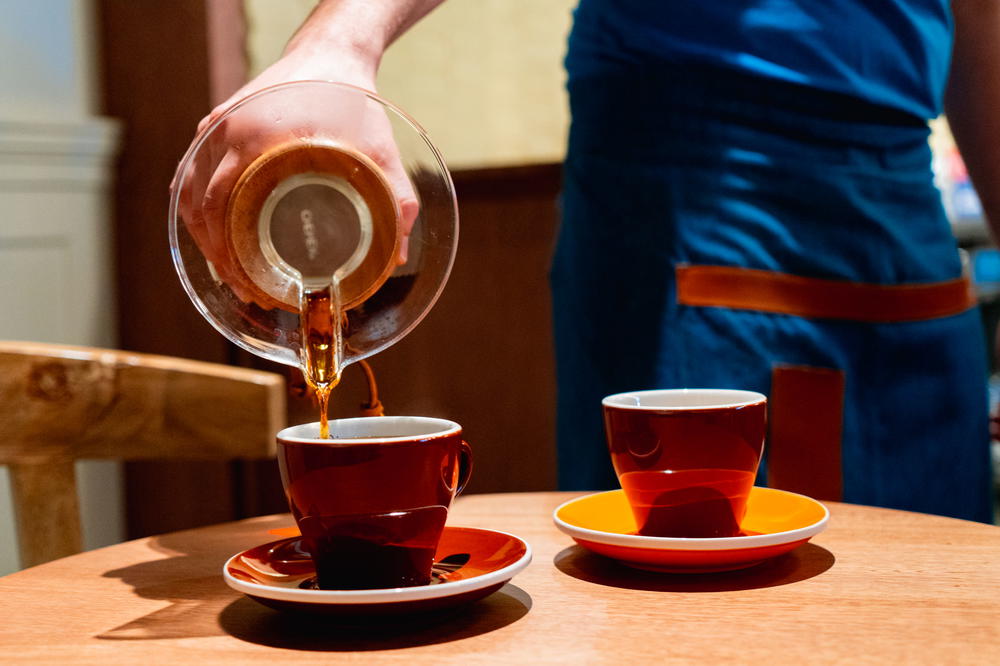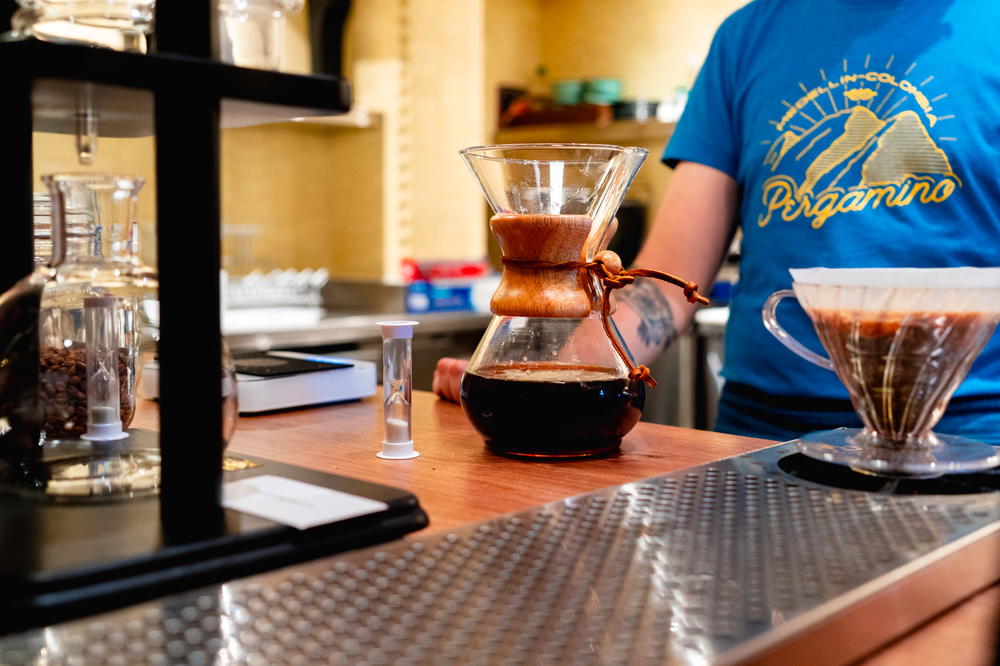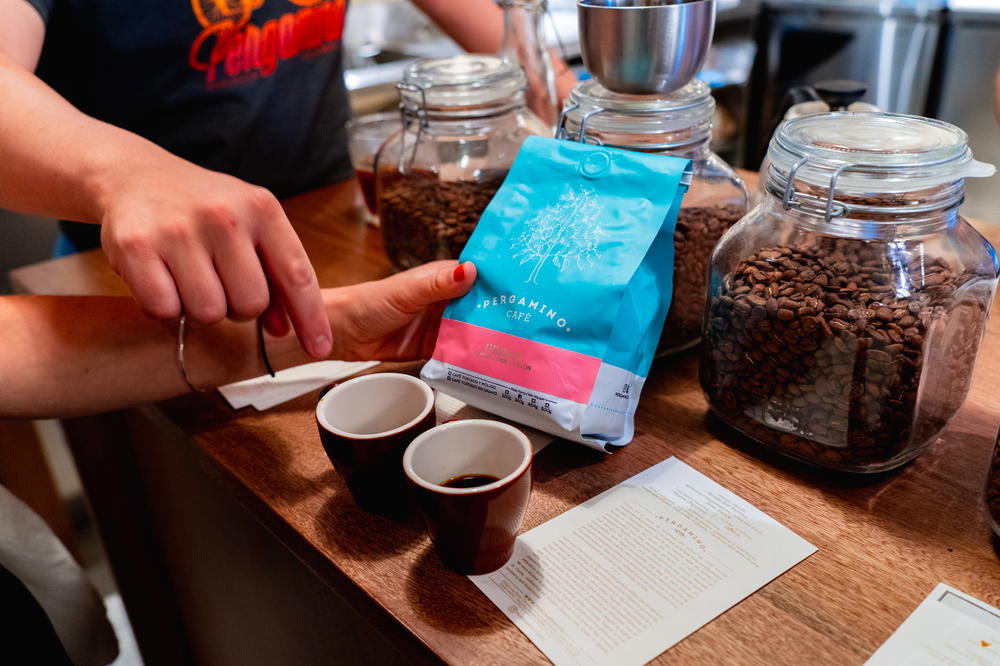 Guandolo: What's a guandolo?
We had to ask twice how to say 'guandolo,' the name of the drink we were served first in a coffee cup and then in a mason jar with panela (unrefined whole cane sugar) around the rim. At Pergamino, guandolo is a sweet cold brew coffee drink made with café Lomaverde (Pergamnio's signature coffee, and the only single origin that they have year-round) with panela and lemon juice. It was a surprise to our taste buds, as the citrus zing was entirely unexpected. We'll take another one of these, please!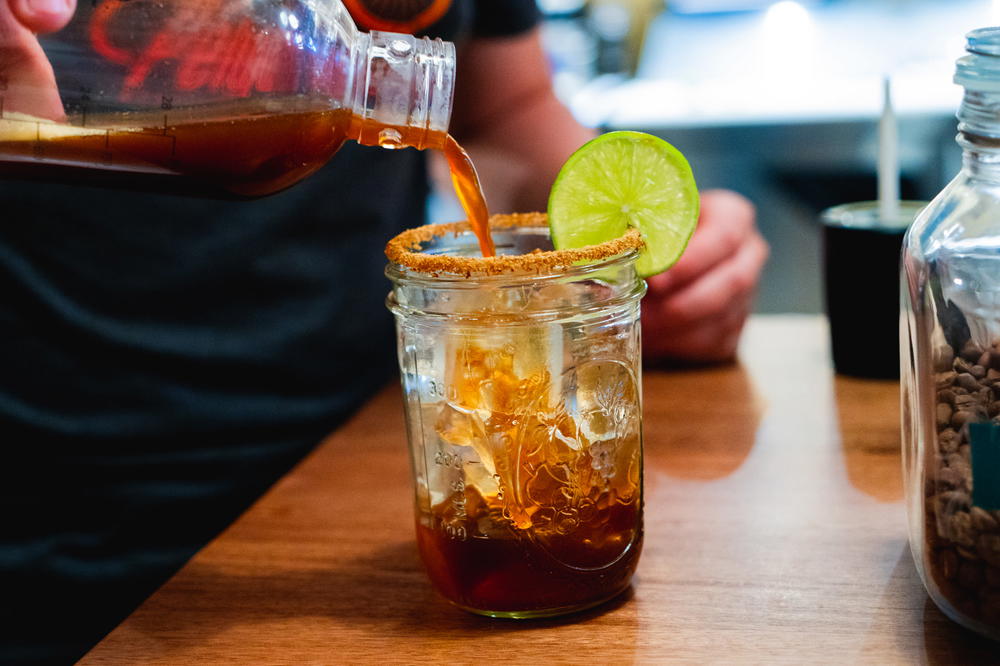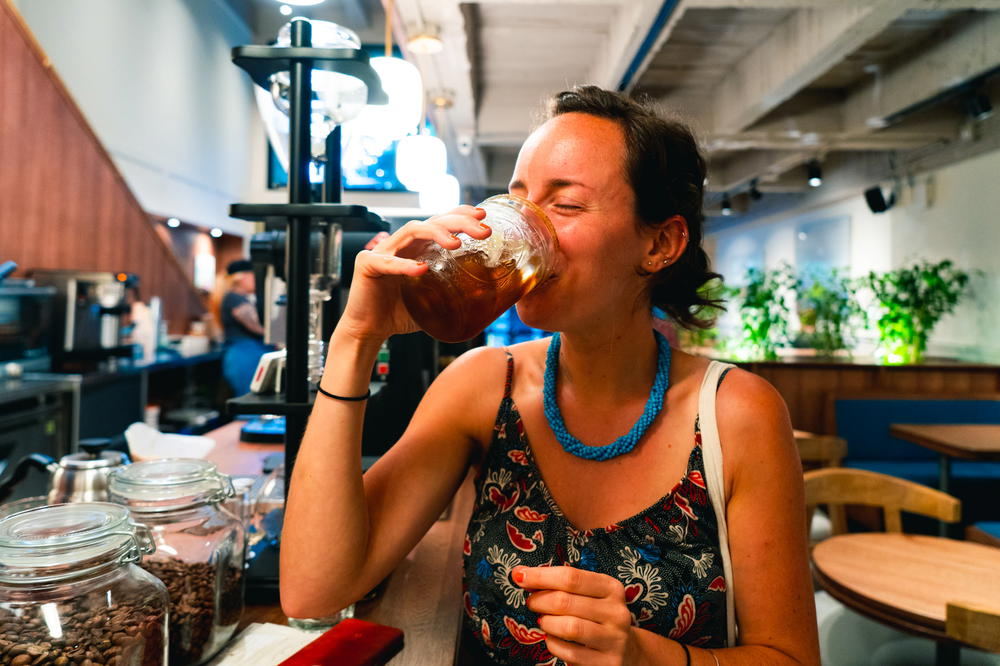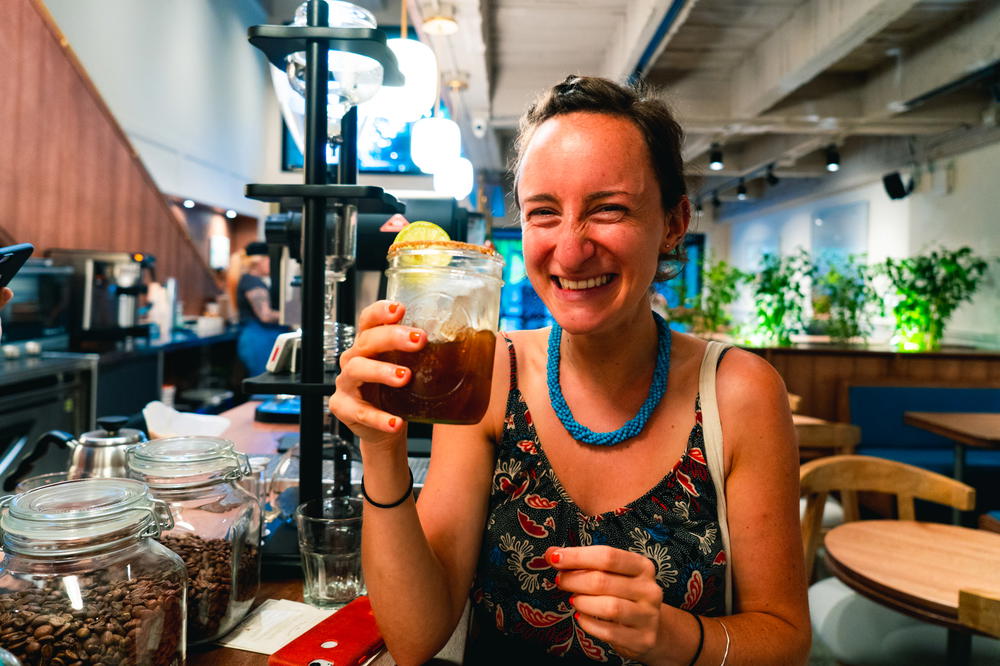 We'd like to thank Pergamino's newest location for having us for an authentic coffee-tasting experience. If you're in Medellin and would like to try any of these tasty ways to caffeinate, feel free to say you heard about Pergamino from Dan & Becca!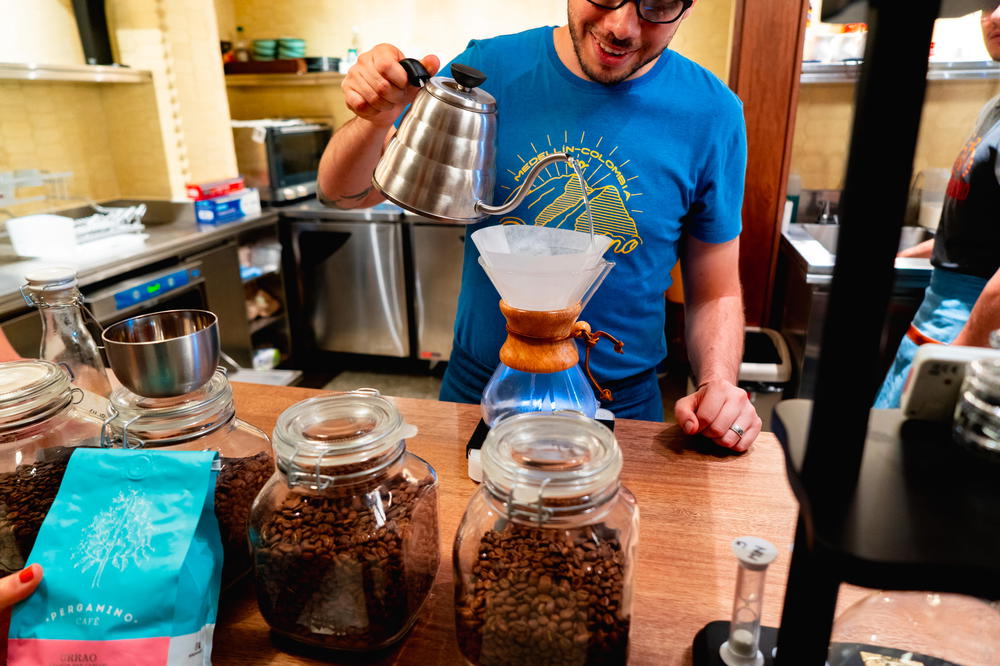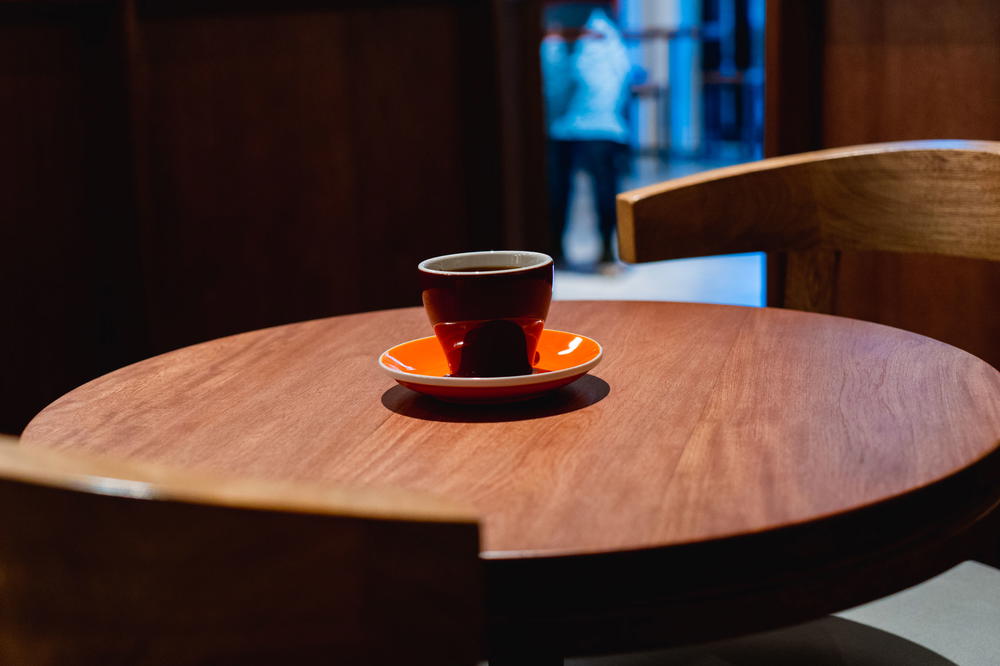 Enjoyed our article?
Consider supporting us! We're a 2-person team (learn more about us here) and your support enables us to create quality content. Thank you!