Daniel Herszberg: Country-Counter with a Travel Mission
Written by Becca
•
Updated on September 6th, 2023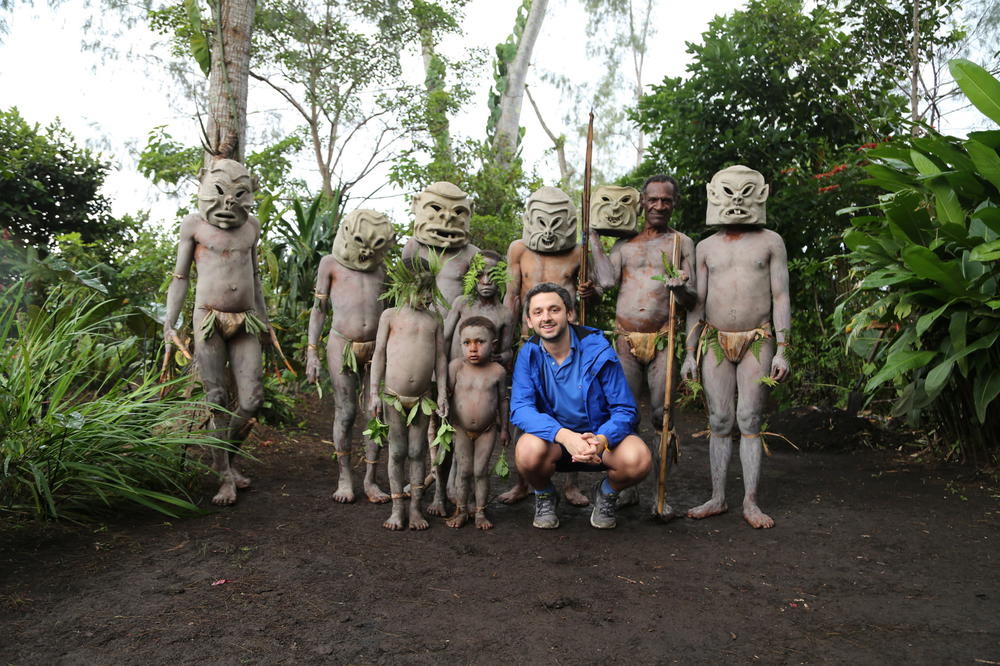 Our friend Daniel is a professional country-counter, aiming to be the youngest Australian to travel to every country on Earth. He's telling all in this interview!
This article may contain affiliate links. We earn a small commissions when you purchase via those links — and it's free for you. It's only us (Becca & Dan) working on this website, so we value your support! Read our privacy policy and learn more about us.
---
We're so happy to feature our amazing friend Daniel Herszberg, who is a professional country-counter and working toward being the youngest Australian to visit every country in the world.
How very appropriate that Becca met Daniel in Shanghai, China, in 2011, when they both talked about their love for travel in Asia. Since both moving out of mainland China, they have kept in touch, always, about their next travel plans and exchanging tips.
Both lucked out when Daniel moved to New York for five months in 2018, when Becca was able to introduce Daniel to Dan over tacos in Sunset Park, Brooklyn. It was a perfect introduction to how anyone can travel the world, all within Brooklyn.
Whenever we aren't eating tacos with Daniel, we're watching his stories and scrolling through his photos on his Instagram, @dhersz. He keeps us engaged as we follow his exciting travels to every corner of the world. We're eager to see him fulfill his goals and share his experiences with people all over the globe!
We asked Daniel to fill us in on how his adventures began and what some of his best memories and craziest challenges have been.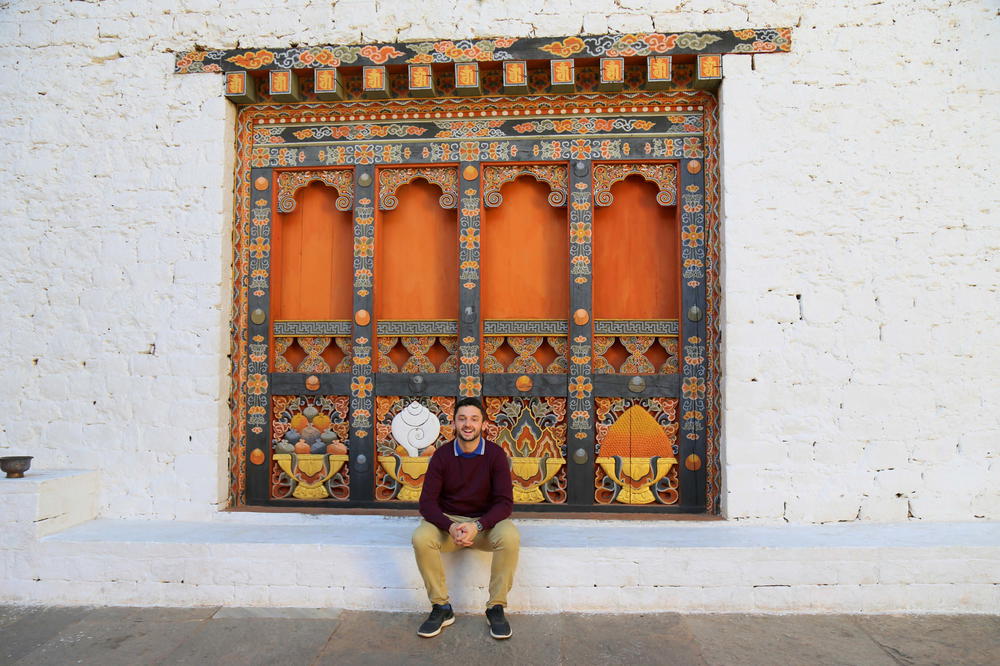 Daniel on his trip to Bhutan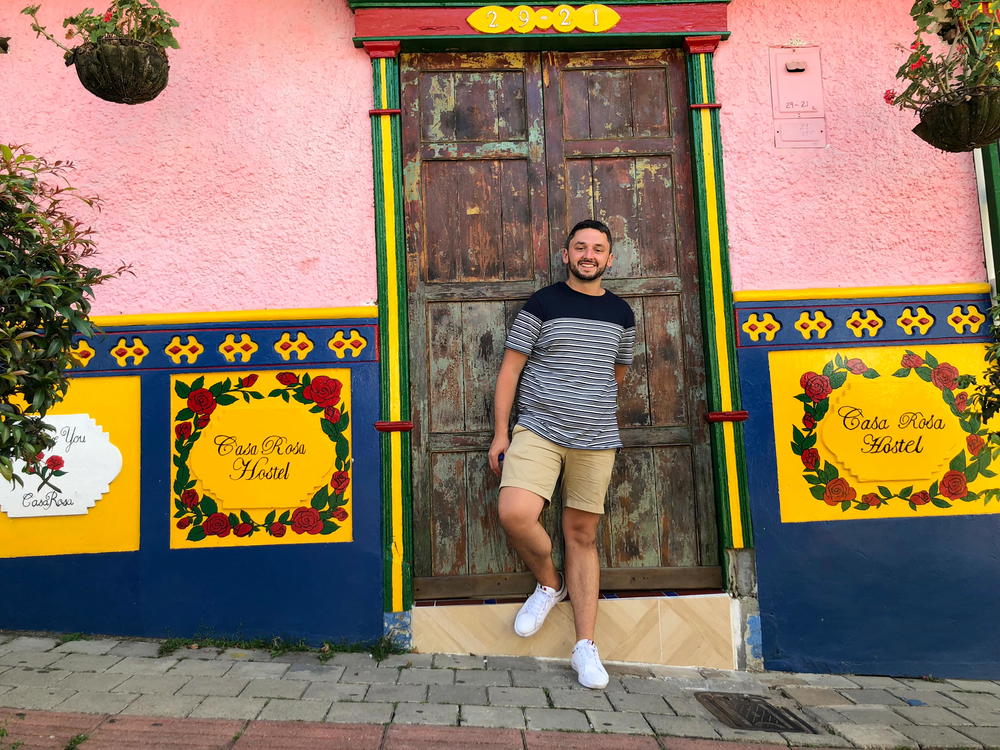 Daniel with colorful walls in Guatape, Colombia
Here's a bit about Daniel, along with his biggest achievements and goals for his social media image
Hey! I'm 26 years old, and I'm originally from Australia, but I currently live in Hong Kong. My biggest achievement is probably visiting more than 150 countries in the last few years!
Online, I basically share my quest to visit every country in the world – I'm currently trying to become the youngest Australian to achieve this feat and join the ranks of the handful of people around the world who have managed to achieve this under the age of 30.
When did you start traveling?
As a kid, I traveled to Europe, Asia and the US with my family. My first independent (and intrepid) trip in 2010 took me to China, Thailand, Malaysia and Indonesia. Looking back, it's kind of funny as to how innocent I was, but in the long run, that trip really gave me a taste for independent travel and all its benefits.
Where have you lived abroad, and how do you think living abroad changes your mindset about travel?
Apart from Melbourne, Australia, I would say there are five cities that I've called home: Shanghai, Florence, Beijing, Hong Kong and New York.
I think the greatest aspect about 'living abroad' is that you never consider it permanent. There is this constant 'last day of camp' mentality, where every day and every weekend, I just try and pack as much in as I can.
Whether it's flying around Southeast Asia, or visiting outlying neighbourhoods and islands of Hong Kong, this is never a mindset I had whilst living in Melbourne. I currently have some time off for Chinese New Year, and I didn't even think twice about spending it in Hong Kong (I'm currently on a plane to Rabaul, Papua New Guinea, as I write this!).
In a similar vein, living abroad (and perhaps traveling solo for months on end) has made 'settling down' a very difficult concept to accept. I'm always thinking about the 'next step,' my next home or where I will be in a few years' time.
When did you start traveling on your own?
My first time I was ever really 'alone' overseas was probably in Java, Indonesia, back in 2011. I associate my time in Java with a lot of nostalgia.
This might sound totally strange, but there's a certain scent that I associate with Java. Perhaps it's the steam and humidity mixed with traffic and street-side nasi goreng. Whatever it is, every single time, it gets me excited and triggers a big giant wave of travel nostalgia.
I've returned to Indonesia many times, and it's easily one of my favourite countries (although this list just keeps growing…). Regardless, Indonesia certainly marks the first point at which I ever traveled solo, and I haven't looked back!
How many countries have you visited, and how do you find the time/money to do this?
158!
The basic answer is that I spent seven years as a student in Melbourne, Australia, where I had the perfect lifestyle for traveling.
We had the benefit of around five to six months off per year, I lived at home and I didn't really have any sort of heavy student debt. I managed to get a few part-time jobs and save up.
I would spend every summer crossing borders and visiting new countries (we have a minimum wage of around $19 per hour in Australia, with most part-time jobs paying above that).
I also managed to study abroad three times (!), which provided me with a new 'base' each time to explore both Asia and Europe. Upon moving to Hong Kong, I now have the benefit of a real wage, but I'm definitely lacking the long periods of time I had as a student, when I could go over to Africa for three or four months at a time.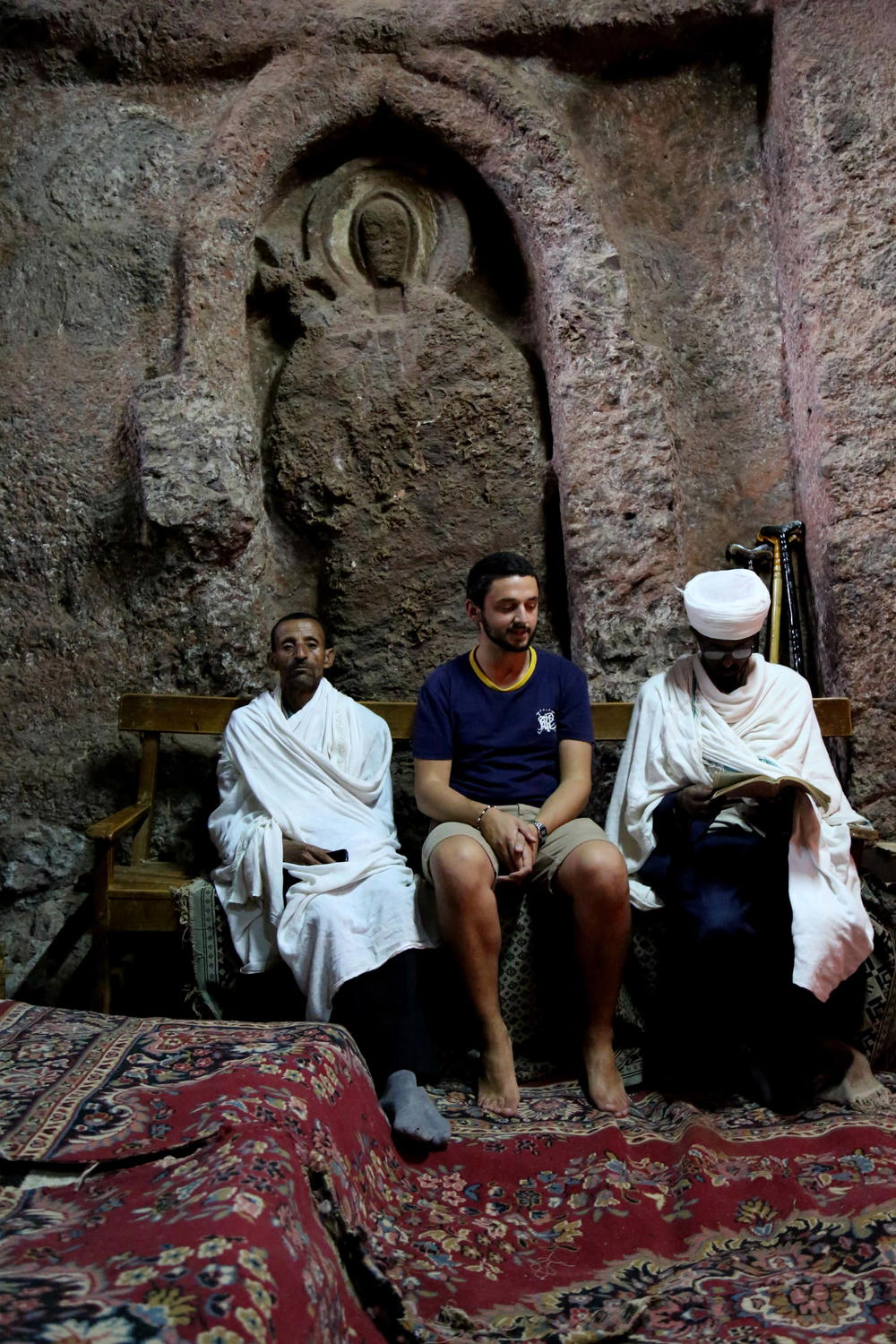 Daniel during his African travels in Lalibela, Ethiopia
What is one of the most challenging experiences from your travels?
The most challenging experience is probably traveling (or attempting to travel) overland through Africa on public transport – I've done various routes (Senegal to Guinea Bissau, Côte d'Ivoire to Benin, Uganda to the Congo, etc.).
In this part of the world, getting between two points is not a matter of getting on a simple bus with a set departure time. Google Maps will "estimate" about a third or a quarter of the time actually required.
Whilst the types of cars, amount of the bribes and number of passengers may vary, the story remains more or less the same: the adventure normally starts at the chaotic-yet-somehow-functioning town garage, where all the minibuses (called sept-place/matutu/bush taxi/car rapide/etc., depending where in Africa you are) to every small town in the region wait to fill up.
In getting to the town garage in these places, you can normally expect some sort of drama. For example, the taxi to the garage will break down, or the President of Gambia will be blocking all the roads for four hours. Most cars are simply shells, with everything in the interior having been removed, and often replaced with wooden benches or some other particularly uncomfortable form of seat.
Forget a road-safety certificate, because the car/van/pick-up truck usually won't have a key and is operated by various wires held together. Arriving at a garage can be one of the most overwhelming experiences in Africa, with tens of people swamping you, screaming destinations, grabbing at your bags (in the hope you will tip them) and a large number of street kids asking for money (or sussing out your pockets).
Once you finally identify the car/van heading in the direction for where you want to go, the next thing to do is wait for it to fill up! I normally would try and get to the garage at 6 or 7 am, as your odds of the car filling up quickly are slightly better. Normally, it will take anywhere from one to four hours for the car to fill up, and then you are on your way!
There are real pros and cons to waiting at the garage. The pros: you will get the best seat - and this can be very important (see details of the trip below!). If you arrive when the car is leaving, you are normally stuck in the trunk or in the middle of five people. The cons: the wait is long, hot and dusty, and the garage tends to attract characters who are not the most pleasant in town.
Once you're off, this is the part that gets extra fun! The general rule is that no matter where you are going, it's a full day (or day + night) of travel. This means that to cover, say, 200 km, it will take around eight hours.
The reasons behind this are:
Terrible roads (mud, potholes, or simply no roads)
You are constantly stopping to pick up and drop off passengers at every village
The driver might decide that halfway into your journey is the perfect time to stop and buy oranges at the market, or perhaps he has spotted a friend, or he wants to visit a relative. This just means more waiting!
Checkpoints (and being le blanc in the car, I could always expect some extra-special treatment)
The list goes on!
If you're trying to cross a border, make sure to add another hour or so for the classic bureaucratic, dusty and unfortunately very corrupt formality, with a number of goats, chickens and children who wish to witness the spectacle.
You might think that being in a car for eight hours could be a nice, relaxing and romantic road trip during which you can witness the African wilderness. The reality is that a 10-seater van will normally hold around 16 people. Your feet will be up against bags of goods (or, I even once had the special honour of sitting on top of a crate of fish in Malawi).
You will generally be given a baby (or chicken) to hold, at certain points. The weather is sitting at around 38 degrees Celsius with 100% humidity, the windows are open and you are quickly covered in a nice crust of dust and sand.
Despite all these challenges, this is also the most rewarding (and only real) way to experience Africa – to engage with its people, to improve your French/Portuguese/Swahili and see its challenges firsthand. The small discomforts I experienced have paled in comparison with everyday life on the continent.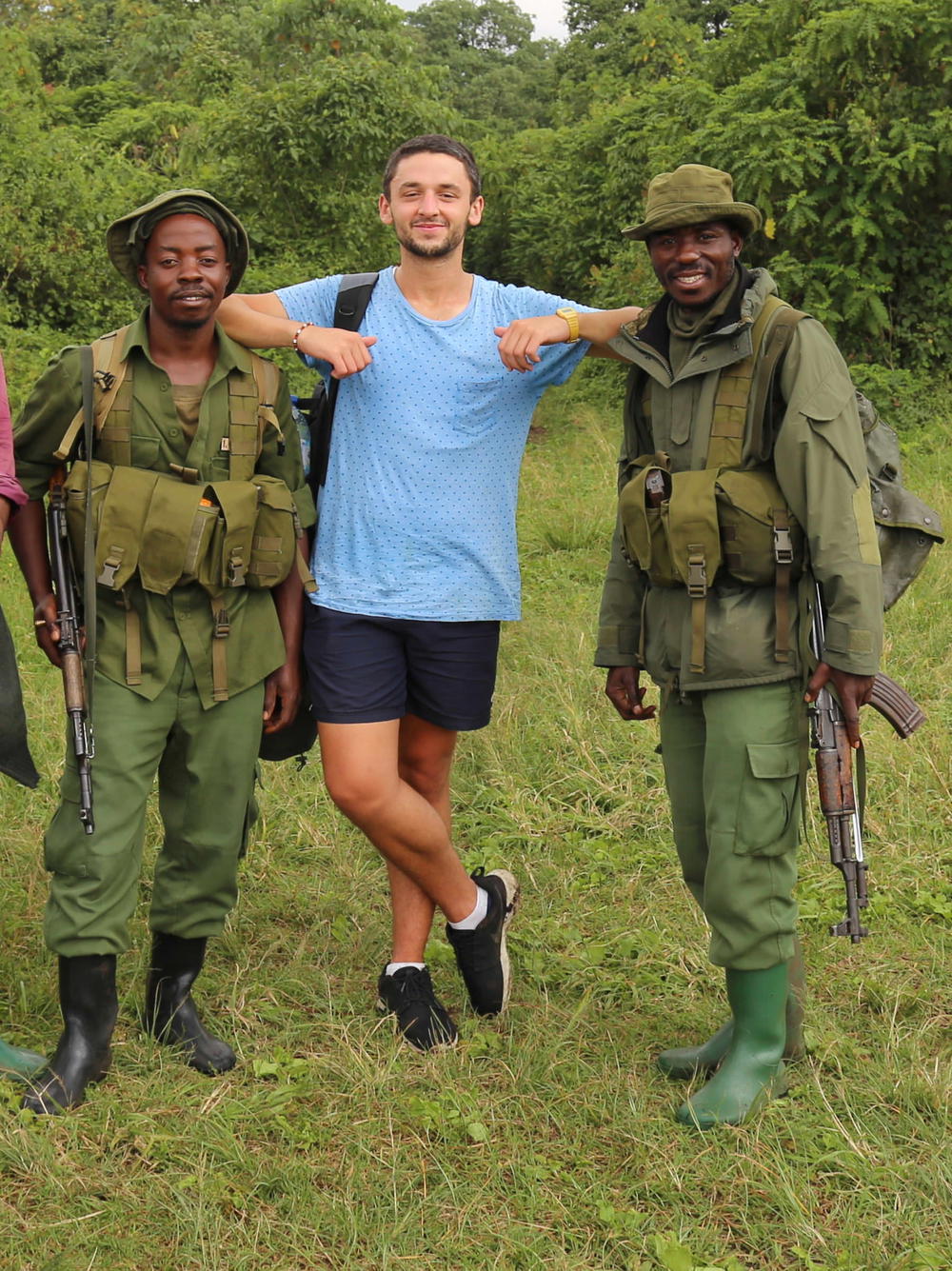 Daniel with some potential new friends in the Democratic Republic of the Congo
I've made six big trips to Africa, and I am continuously drawn back. Without a doubt, Africa is the hardest place in the world to travel; yet at the same time, it is easily the most rewarding. The beauty in Africa is unlike anywhere else on the planet: the mountaintop monasteries of Ethiopia, the dunes of Namibia, the volcanoes of the Congo.
This is a continent of superlatives in every single way, and worth every challenge it throws at you.
When did you decide to pursue the goal of being the youngest Australian to visit every [attainable] country on Earth?
The real answer is probably when I was a little kid. I've ALWAYS been intent on visiting every country.
I get so excited by every little aspect of what makes a country different, the small symbols, the little capitals and the flags. When I was younger, my room was filled with globes, flags of the world and travel books. I have a clear memory of sitting in a bookstore when I was about 10 years old and reading Lonely Planet guides.
Recently, I went on an island-hopping trip through the Marshall Islands and Micronesia. When one of my friends asked how I planned which islands to visit, I answered that I had this trip mapped out by the age of 12.
Given that my fascination with these obscure countries started when I was a kid, it often actually feels so long overdue when I arrive in countries.
Fairly recently, I came to the realisation that only about 200 people have visited every country on Earth (that's almost a third of the amount of people who have been to space!). Once I realised that I could potentially join this handful crew, it became a slightly more pressing goal.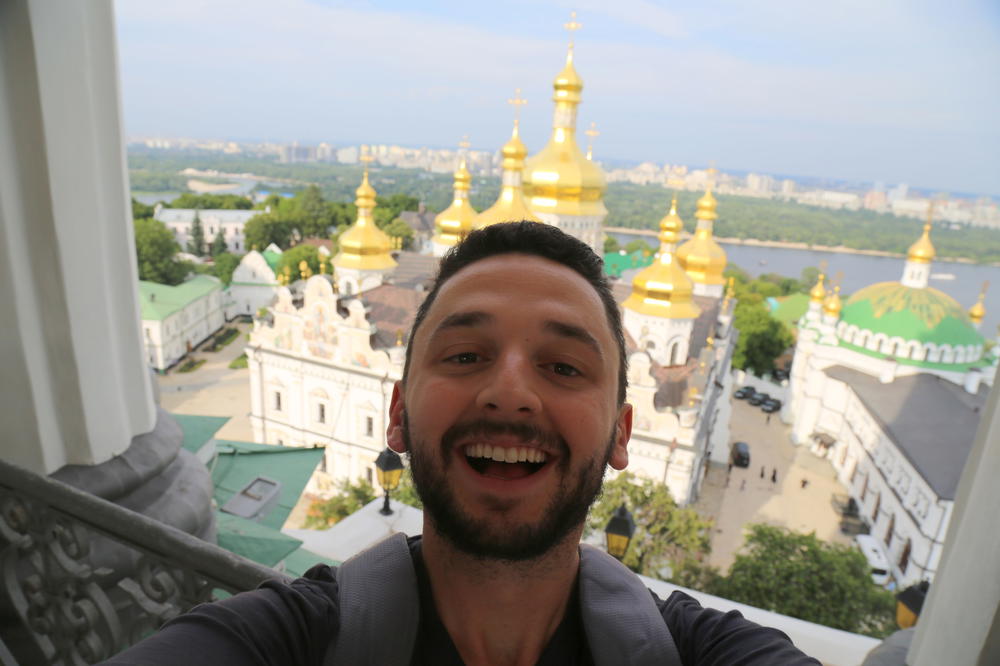 Daniel with a shot of awesome architecture in Kiev, Ukraine
How are you pacing yourself with this goal?
Well, I think I'm probably guilty of not pacing myself very much, but I am very conscious of not 'rushing' countries. Whilst I don't spend a month in each country, I refuse to only fly in and fly out, or tick off countries by only visiting the capital city.
I do genuinely love being on the road, and I don't get sick of living out of a suitcase. In the undeveloped world, trying to move fast is absolutely exhausting and you have no choice but to pace yourself.
I'm aiming to have visited every country by some point in 2020. After that, I think it only makes sense to hit up the different territories, dependencies and re-visit some of the larger countries that just offer so much.
Even as I currently stay focused on my goal, there are countries I return to quite regularly (I'm off to the Philippines for the fourth time in April). I keep many active lists of all the places I need to return to, and the different sights in various regions I must visit.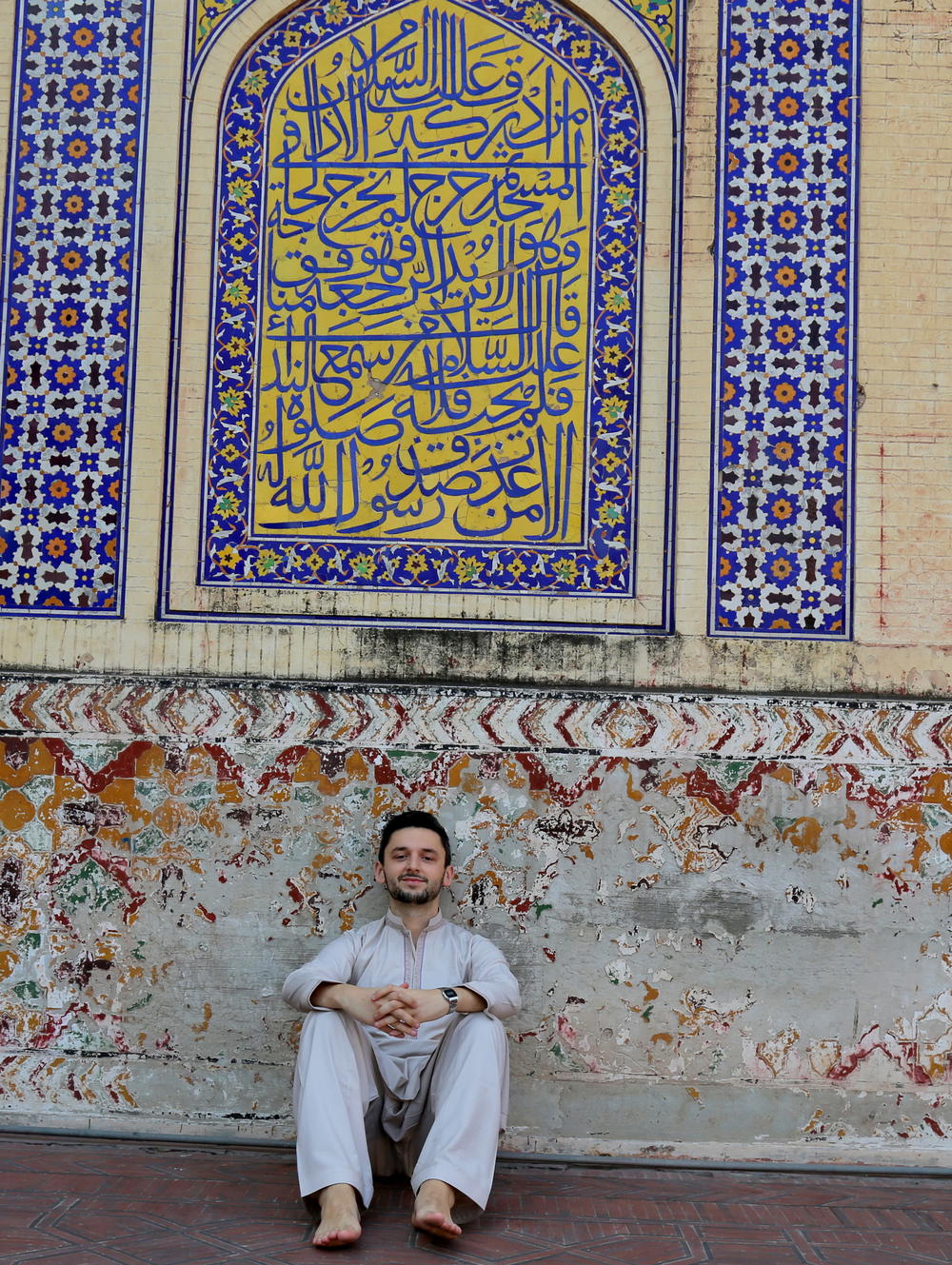 Daniel during his travels in Lahore, Pakistan
In your opinion, what have been some challenges that came along with this idea?
Well, obviously, it isn't always that exciting. Traveling in the underdeveloped world is one of the greatest challenges and is exasperating, trying and often extremely difficult. I've been detained by border police and corrupt officials more times than I could probably count (off the top of my head: Tunisia, Côte D'Ivoire, the Gambia, Togo).
I don't particularly love finding myself in dangerous situations, or putting my life at risk. I've been stranded without money, left at the side of isolated highways, been in numerous car and boat accidents, lost all my luggage and had a few encounters with doctors and hospitals in some fantastic places (Honduras, Nepal, Cambodia).
If I'm heading off the beaten track, preparation is serious hard work. First step is always checking visa requirements. So, I head over to IATA and pray to God that there is some sort of possibility for a visa-on-arrival. If not, it's off to the embassies, so the next small prayer is that there is an embassy or consulate in Australia (or now, Hong Kong).
When there is no embassy in my home country, things get a little complicated and I now have to find where an embassy (that will give me a visa) is located, following which, I have to factor that into my route. I keep an Excel sheet with the countries I have left to visit and regularly update information from other travellers' embassy reports. Sometimes this works nicely. In 2016, I spent some time in Paris hopping between embassies in the 8th arrondissement and in Montparnasse.
However, other times, it's not so straightforward - last year I was lucky to spend lots of time at the embassy of Suriname in Georgetown, Guyana. The waiting area was outdoors, and the sun was out in full force, with humidity sitting at around 100%. Logically, the Embassy of Suriname kept a strict dress code (pants, shirt, closed shoes), just in case you even wanted to try and be comfortable or were attempting to travel 'light.'
So, once my visa is sorted, next up is the actual planning. The tourism industry in many countries is often extremely underdeveloped. This means that whilst they may have some incredible places to visit, often nobody will know about them or there won't be any recent information on reaching them. If there's a guidebook available, I will try and get my hands on it.
However, particularly for much of Africa and the Pacific, this generally isn't an option. So then, I start browsing the web, and I look generally for other people's experiences on blogs. I sift through years' worth of travel forums (Lonely Planet, Tripadvisor, Routard, amongst various Facebook groups). If I still can't gain sufficient information, then I have no choice but to simply get there and see what can be arranged.
Another important thing to check is health, safety and malaria requirements. I tend to err on the side of caution, and by now, I've pretty much been vaccinated against everything, but there's still the need for yearly boosters for rabies, cholera, typhoid, etc.
Truthfully, the hardest part is probably seeing the world that we know exists, but often choose to ignore: visiting refugee camps, seeing people so weak from hunger that they can barely raise their hands, meeting those orphaned by malaria or entering the homes of those whose only worldly possession is the clothes that they're wearing, or if they're lucky, a mosquito net.
I was only 19 the first time I saw people suffering in the streets from hunger and weakness. Only recently, in downtown Port-au-Prince, Haiti, I saw things I can't un-see. You never really desensitise to this kind of raw human experience.
What have been the biggest rewards?
I would have to say that the biggest rewards have been meeting people (hi, Becca & Dan!) and experiencing different cultures. So yeah, whilst I have visited the great cities of the world and all the major waterfalls, deserts and mountain ranges, the most exciting part is the cultures and people that live amongst these landscapes - seeing and meeting people from every way of life.
My current trip through Papua New Guinea is the perfect example of this. Whilst the Highlands of PNG are famous for their unique landscapes - hills cloaked in forests, endless coffee plantations and beautiful birds - the real treasure here has been engaging with the human face of the Highlands.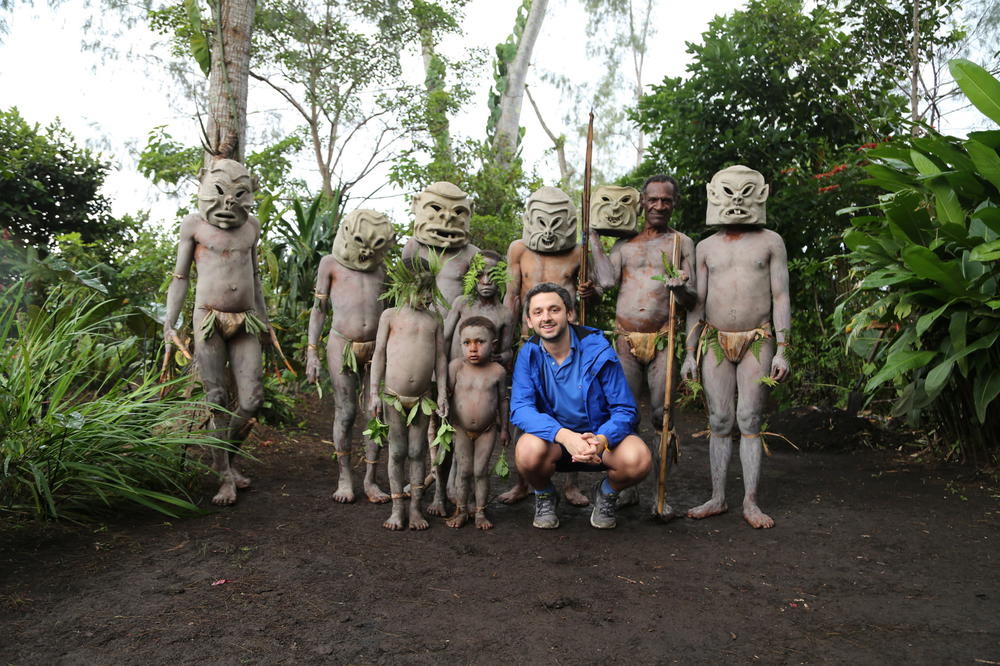 Daniel with the natives in the Highlands, Papua New Guinea
The tribes, dances, music and customs of a world that I had only ever before seen on National Geographic or in David Attenborough docos are so alive and relatively accessible. In every village I enter, I am greeted by enormous smiles and the immediate request that I stay the night.
What is said about PNG is true in almost every corner of the world. Considering the extent to which I've traveled and the dangerous places I've found myself in, there's always been people on the ground who are willing to help, smiling and offering encouragement along the way.
On my recent trip through Venezuela, the dire economic situation of which needs little explanation, I was visiting the historic Casa San Isidro in Ciudad Bolivar. There, I met a young guide named Diego, who spoke perfect English. Diego keenly took me around the city, using his perfect English and sharing his truly beautiful city (and its absolutely delicious tequeños).
At the of the day, I pulled out some Bolivars from my pocket. With a huge smile, Diego refused to take my money - he was simply so happy that his city of Ciudad Bolivar had a foreign tourist, the first in eight months!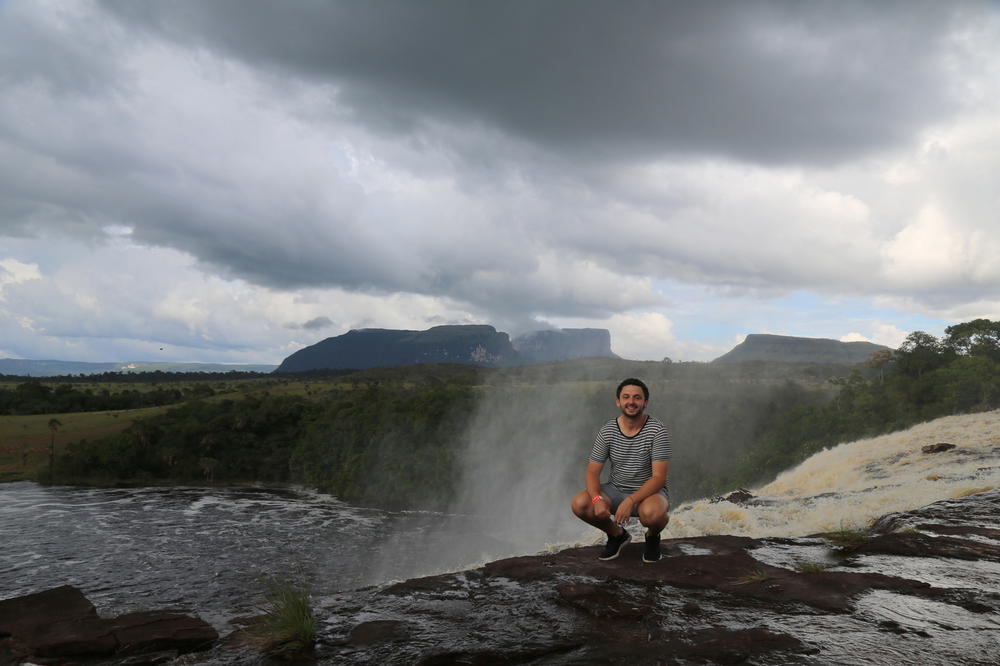 Daniel with beautiful scenery in Venezuela
---
How to follow Daniel (@dhersz) on Instagram
Follow Daniel at his Instagram so that you can find out where he goes next. This is the only way we can keep track of where he is!
Thanks again for answering our questions, Daniel - we loved learning more about you and all of your worldly adventures.
Enjoyed our article?
Consider supporting us! We're a 2-person team (learn more about us here) and your support enables us to create quality content. Thank you!