Unique and Local Tips for Exploring Lisbon
Updated on November 20th, 2023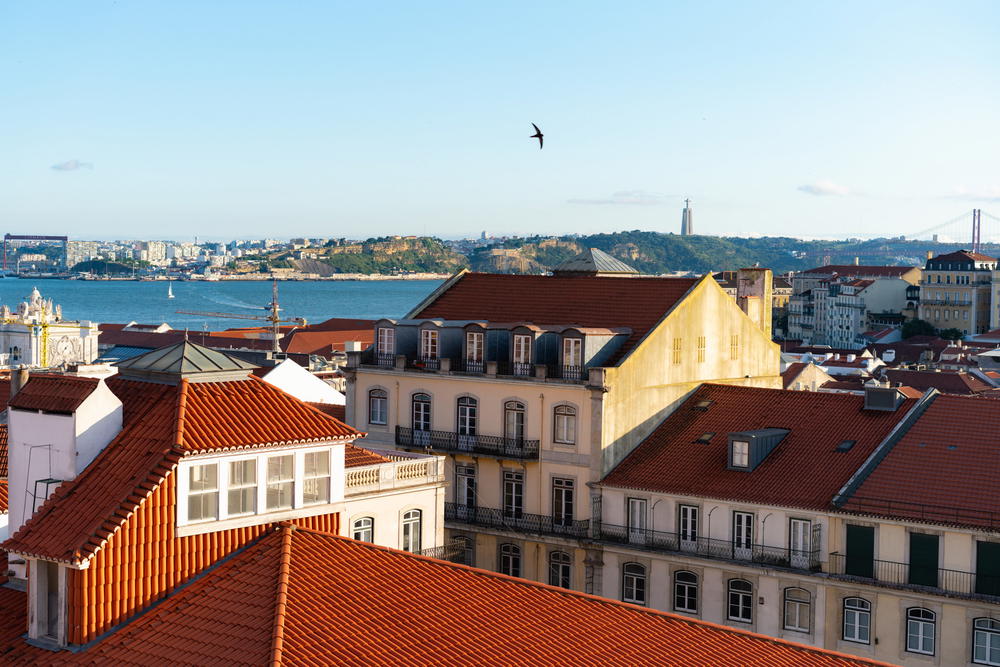 Find the must-see places in Lisbon in this city travel guide, with a list of off the beaten path and alternative things to do. We're also recommending where to stay and what to eat and drink, in Lisbon.
This article may contain affiliate links. We earn a small commissions when you purchase via those links — and it's free for you. It's only us (Becca & Dan) working on this website, so we value your support! Read our privacy policy and learn more about us.
Table of contents
Close table of contents
We can't get enough of Portugal. From Porto to the villages of the Alentejo, we've really fallen in love during our visits to this fantastic destination.
Start out with Lisbon during your Portugal trip. It's safe, so safe that it made our list of the best and safest cities for first-time travelers, whether in Europe or anywhere across the world.
From hilly streets with cable cars to sweeping city views, there is always something to see. Portuguese culture is laid-back and the locals are friendly. There are so many reasons to stay a while.
Lisbon is a great city for digital nomads and also isn't as expensive as other cities in Europe, making it an affordable place to travel.
With all the free ways to explore this city, you can even save money while you're there, while also eating great and seeing a ton of things.
Here are our tips for what to do in Lisbon, based on two different trips taken in the months of September and June.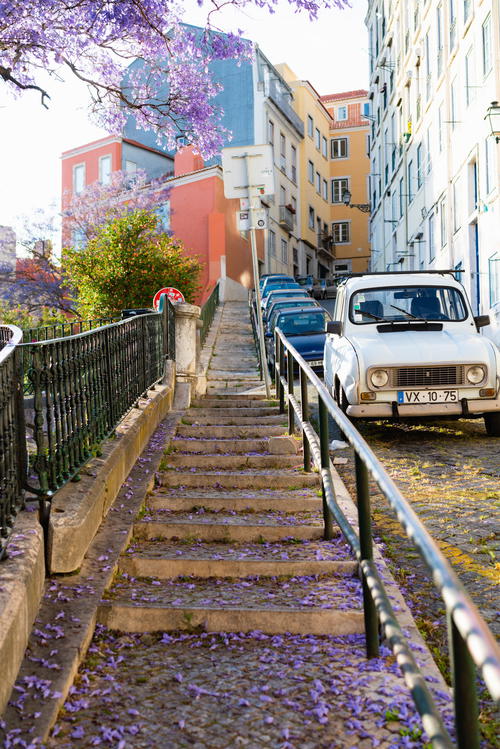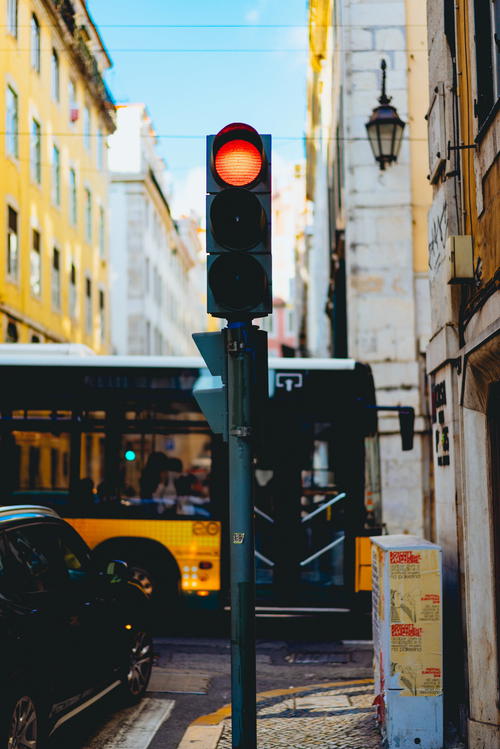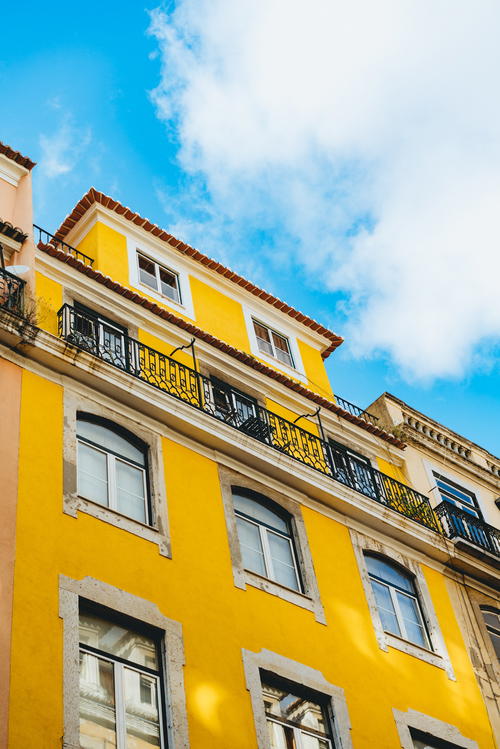 What to bring on a trip to Lisbon
Lisbon is a laid-back city. There are not many rules for when it comes to down to how to dress, but we suggest bringing a variety of outfits, from workout clothes to casualwear to some outfits for looking good when you go out.
For working out, you may want to go running down by the river, where there's a long path that goes along the water. Whether you're traveling solo or with a partner, you'll want to keep some of your valuables at hand, like a phone, some money and keys to your hotel or hostel. We recommend the FlipBelt, which keeps all these things together in a comfy waist pouch during a run or jog.
For walking around Lisbon from June to September, you'll find that the weather is pretty agreeable, even hot! During the day, it's normal and perfectly acceptable to wear what you want when it comes to staying cool (and in the winter, whatever you like in order to stay warm, as temperatures can dip between December and February).
For walking shoes during summer months, we both choose Birkenstock sandals, which are unisex, durable and great to wear for walking during a day sightseeing.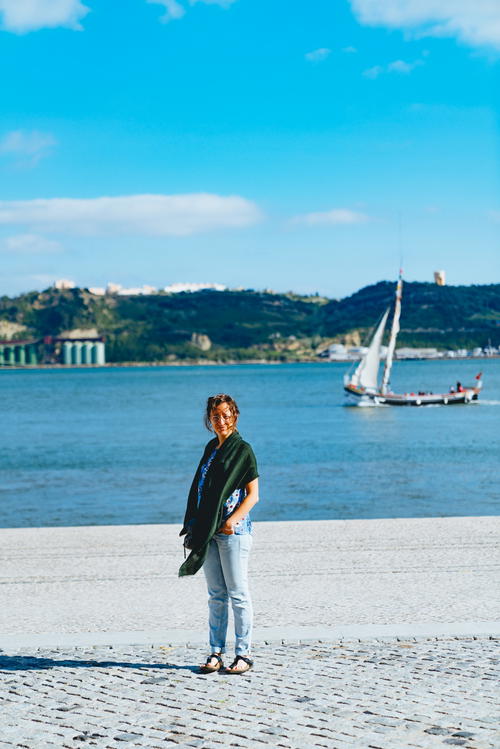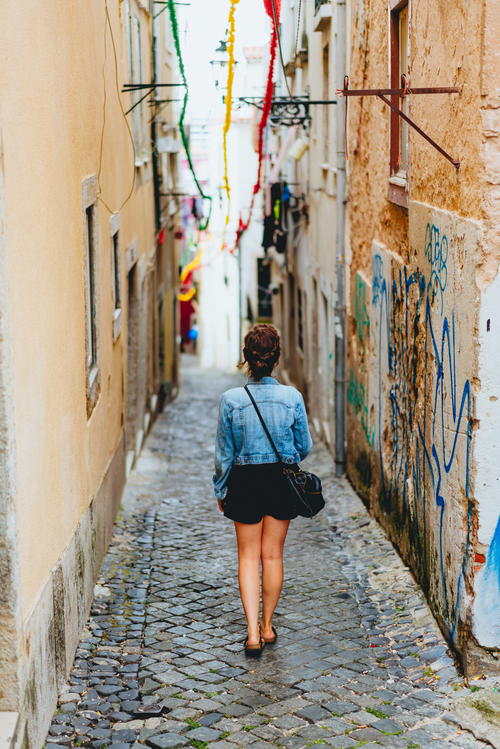 No matter what time of year it is, warm nights in Lisbon are never exactly scorching hot, so in the evenings you may want to wear pants instead of shorts For men, see the best types of travel pants, which will get you all kinds of handy pockets while also looking decent. For women, see our list for the best travel pants for women and travel dresses for women!
If you want to hit up an upscale restaurant, bar or club, try a non-wrinkle blazer from Bluffworks or a travel shift dress from their women's collection.
Where to eat in Lisbon, for every budget
Best brunch spot with a view in Lisbon: Cafe Noobai
For brunch, head to Cafe Noobai, in Bairro Alto. Here, you'll get a view of the river and the bridge while you dig into eggs, coffee and bread. Depending on the day of the week, go when this cafe opens, to get your pick of a table with the best view and to avoid a wait.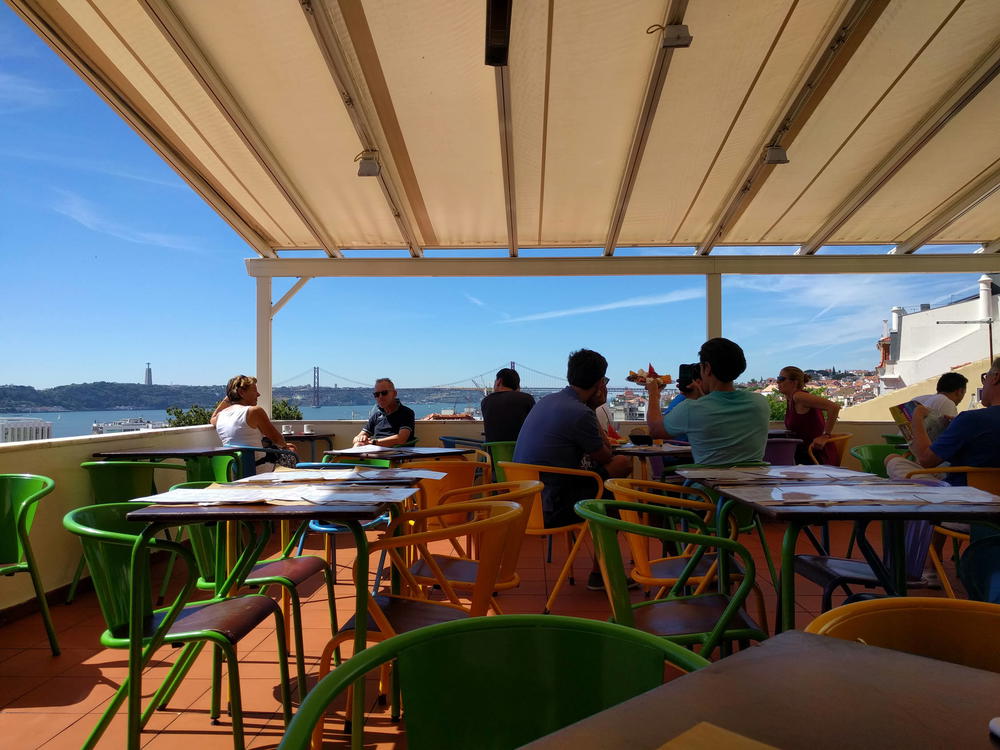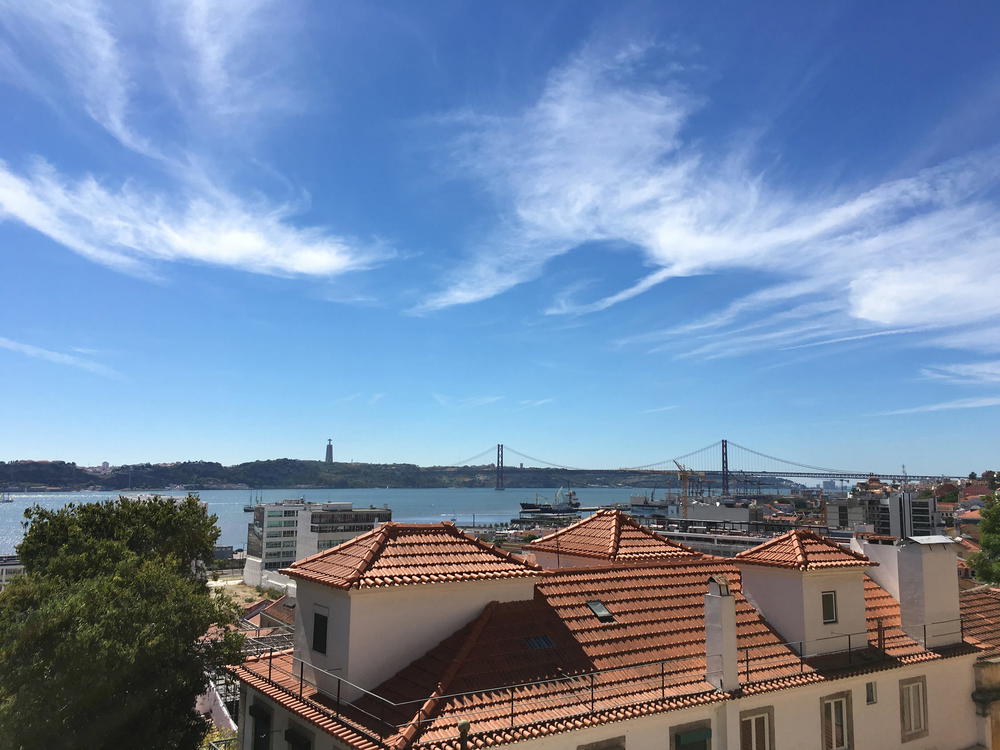 Upscale dinner idea: Pap'Acorda
For dinner, treat yourself at Pap'Acorda, above the Time Out Food Market. This is a top pick for new Portuguese cuisine, and it's a good time to try Portuguese meat dishes, delicious appetizers and wines. Ask your server about pairing with Portuguese wines, and try a vinho verde (green wine).
It's a little more than our budget. Luckily, we were invited to a dinner here and really enjoyed it! If you have a bigger Lisbon travel budget, check out Pap'Acorda. We like this recommendation because if you have a lower budget, you can go downstairs and see Time Out Market.
For checking out market food and some faster options, head to Time Out Market (open late!) for all types of trendy food vendors, in a big open-air market with long tables. The Time Out Market is located near the water and is a top attraction for visitors.
Best budget-friendly meal ideas in Lisbon
We found ourselves shopping at local markets to get eggs, fruit and fresh vegetables. Dan would visit bakeries and get fresh baked bread. We would cook at home or make a quick sandwich on the go. Because we're familiar with Halal and kebab(ish) food, we found a few doner kebab spots in Lisbon, and this is always a yummy thing to try in Europe.
Where's the nightlife in Lisbon?
The Bairro Alto neighborhood is the main bar area near Rua Norte, with various pubs, loud bars and little holes in the wall selling beer. We found ourselves out until 3 am talking with locals and making new friends. There are pubs, chic bars, chill bars, loud bars and all types of bars.
There are also bars in the Time Out Market, but keep in mind that the entire market closes at 8 pm on weekdays and 10 pm on Fridays and Saturdays. You can go elsewhere afterward if you start walking around toward Bairro Alto.
If you're already in the Alfama district, you're in for a treat. In the Alfama neighborhood, there are more wine bars, cocktail bars and pubs. For a view of the city, go for a drink at Portas Do Sol Terrace in the Alfama.
In Bairro Alto, we have to mention one of Dan's favorite places. There's a cereal cafe called Pop Cereal right next to all the bars. If you love cereal, stop by for a bowl, in between bar hopping. Or really any time (they close at 12am). Our friend Eddie made this cool video for them, check it out.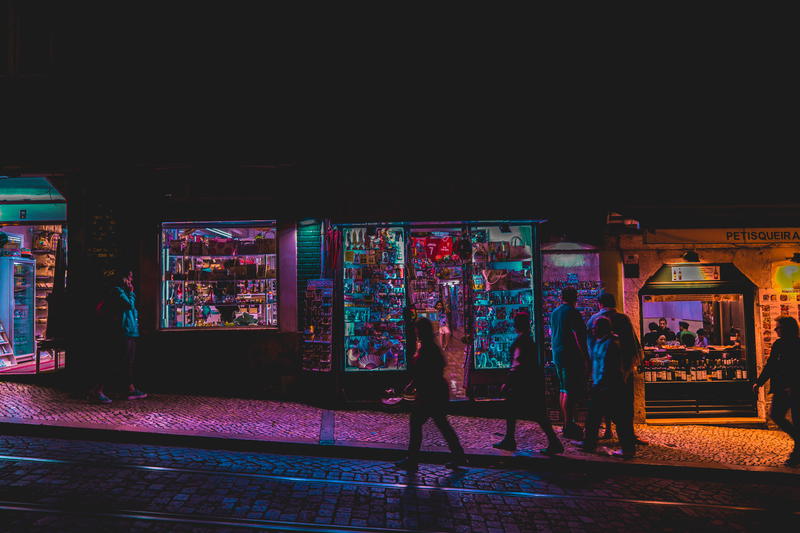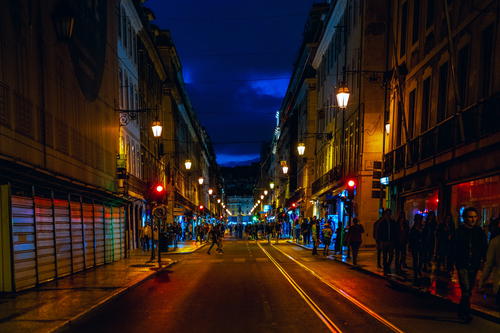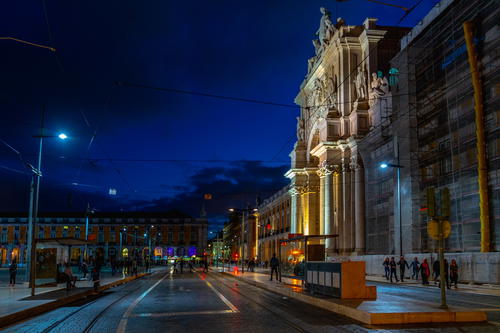 How to take a self-guided Lisbon walking tour
Our favorite thing to do in Lisbon is walk around. That's a free thing to do during travel, and we do it everywhere we go.
Lisbon is very walkable, but watch out for the hills. Or, enjoy them, and work those leg muscles — you can do it! Check out some of our neighborhood recommendations below for some ideas of what to add to your walking tour.
Bairro Alto Neighborhood
During daytime, walk around Bairro Alto's quaint ad busy streets. Keep an eye out for the famous cable cars!
There is a photo spot at a place called Elevador da Bica, where an old cable car is stopped permanently in the middle of the street. This is where you'll get your Instagram shot, and you might have to wait your turn for a photo, but … dare we say that it's worth it? We've done it twice.
Try a pastel de nata
Also, don't forget to try a Portuguese egg tart, called pastel de nata in Portuguese. You can find them in small bakeries anywhere! Buyer beware: they're high in calories. Make sure to walk a few extra hills after eating one.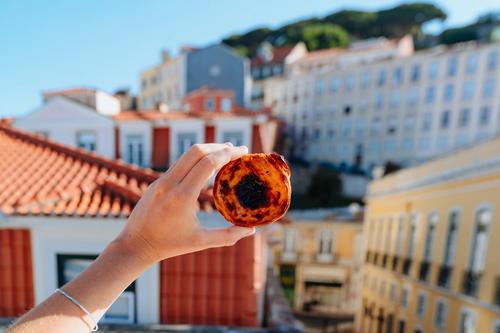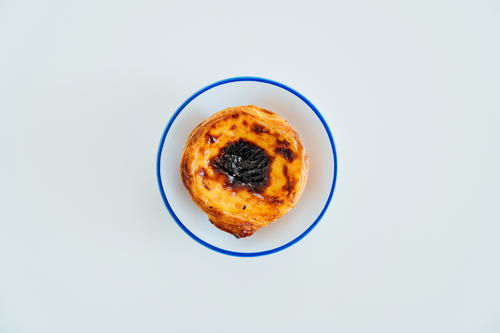 Pink Street
Next, look for Pink Street, which used to be the red light district. Now it's a posh street with hotels and nightlife. Head back later on at night for some action for the nightlife scene here.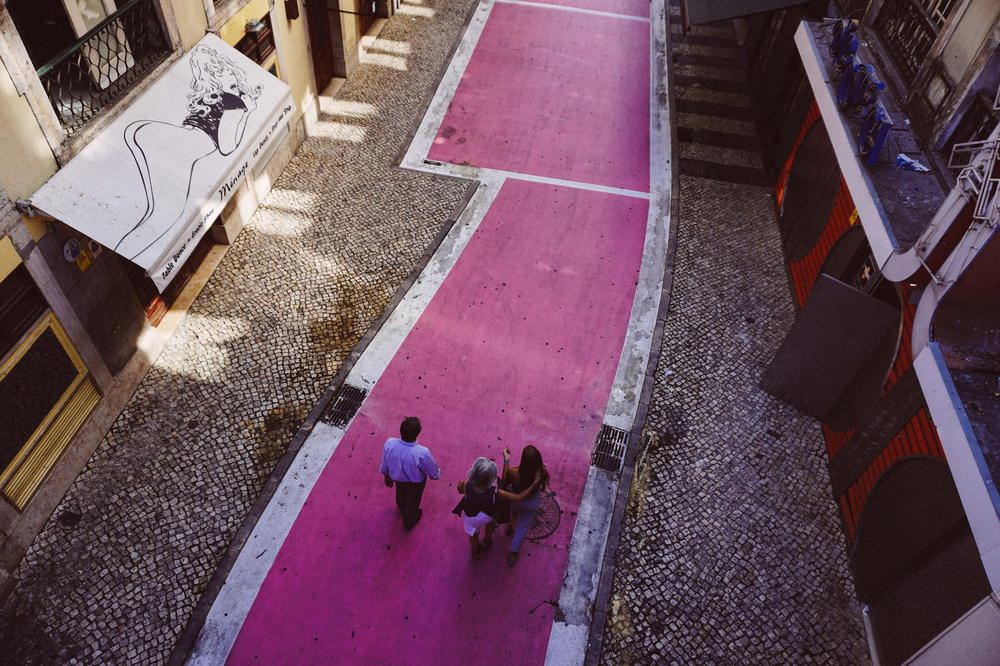 Alfama Neighborhood
In the Alfama district, we found historic architecture, lots of cafes and tons of hills. Guess what? More lookout points await you. Some of our favorite viewpoints are here, and Becca loves these for photos. Dan loves them for taking time lapses.
The Alfama is the oldest district in Lisbon. Did you know that it's built like a maze because that was a useful way to ward off invaders, long ago? As a traveler, you'll probably get lost. We definitely did. There are stairways, alleys, streets that look the same, and a general lack of direction, so enjoy your time there and appreciate the adventure.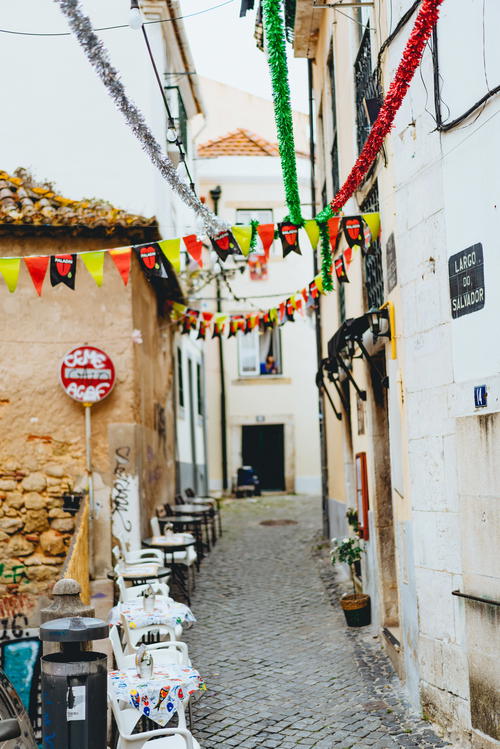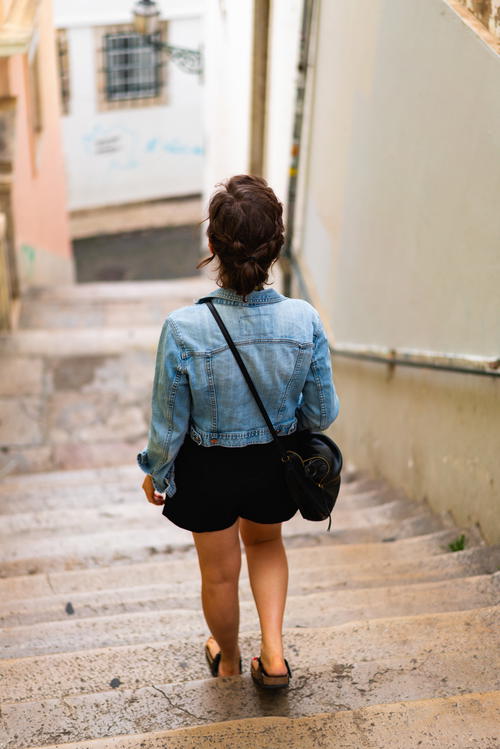 Basilica da Estrela
If you'd like to sample some local life in a non-touristy area that's a bit off the beaten track, check out the Basilica da Estrela, a grand old cathedral. It is located next to a park that bears its name, called Jardim da Estrela.
To get here, walk 20 minutes from Bairro Alto, up a big hill, naturally. We enjoyed people-watching in Jardim da Estrela, and watched children's birthday parties, teenagers hanging out and locals enjoying the pretty public space. There's more space here than the crammed alleyways of the Alfama and the alleys of Bairro Alto that are lined with revelers during nighttime.
Make a trip out to take photos at the Maat
An excellent place to spend any day of the week is the Maat (Museum of Art, Architecture and Technology), which is a little bit outside the city center.
We went there by Uber, because we wanted to get there quickly, but you can also go by tram, or walk the whole way from downtown areas. It'll be a nice walk, but to go most directly, you'll have to pass by a busy main road.
Use Google Maps or any of our favorite travel apps to navigate your way there.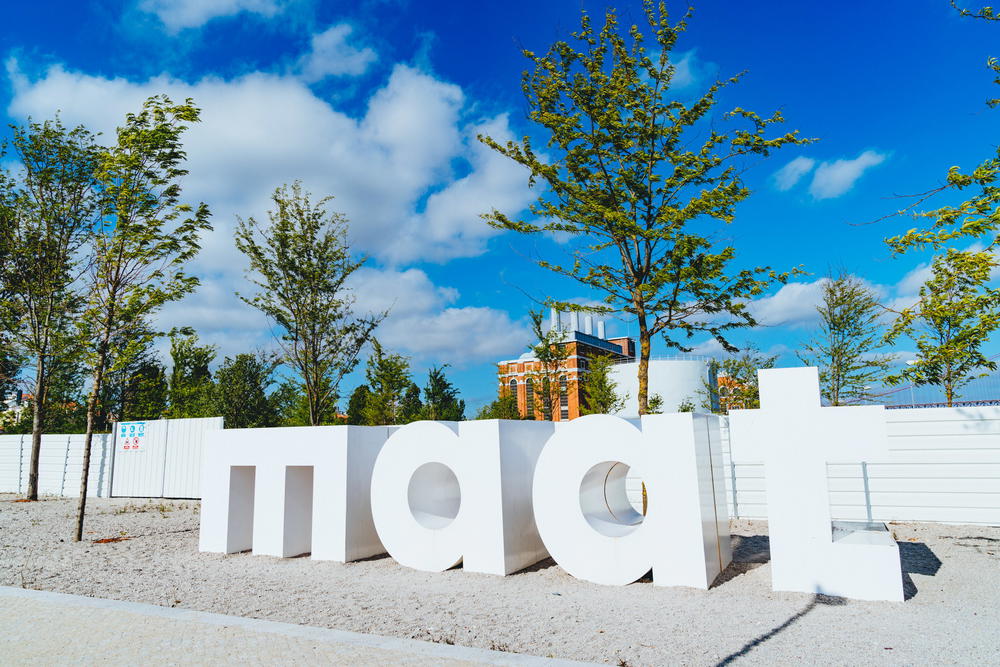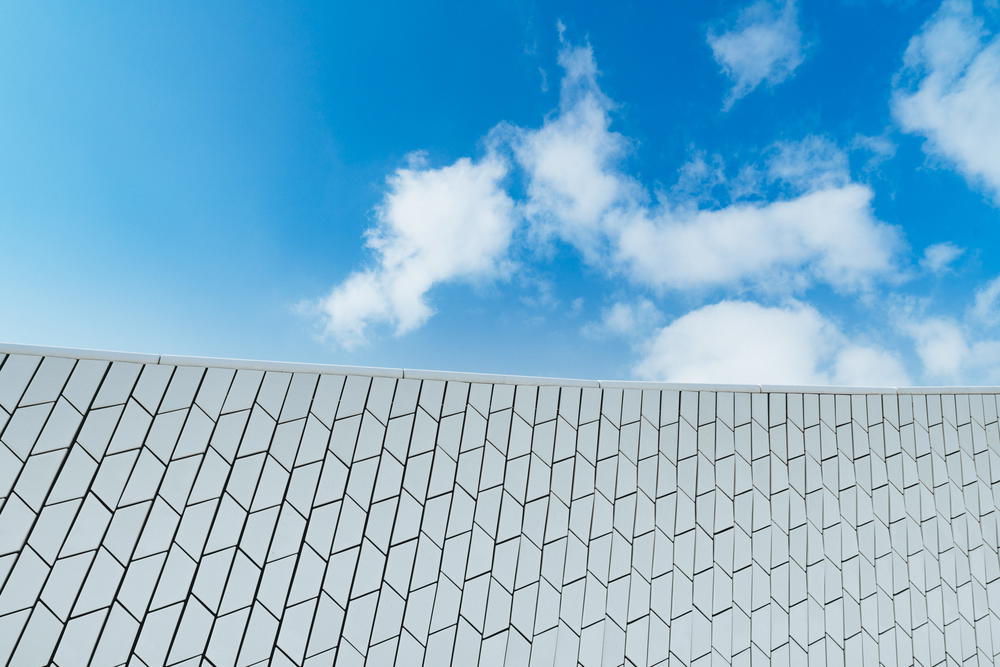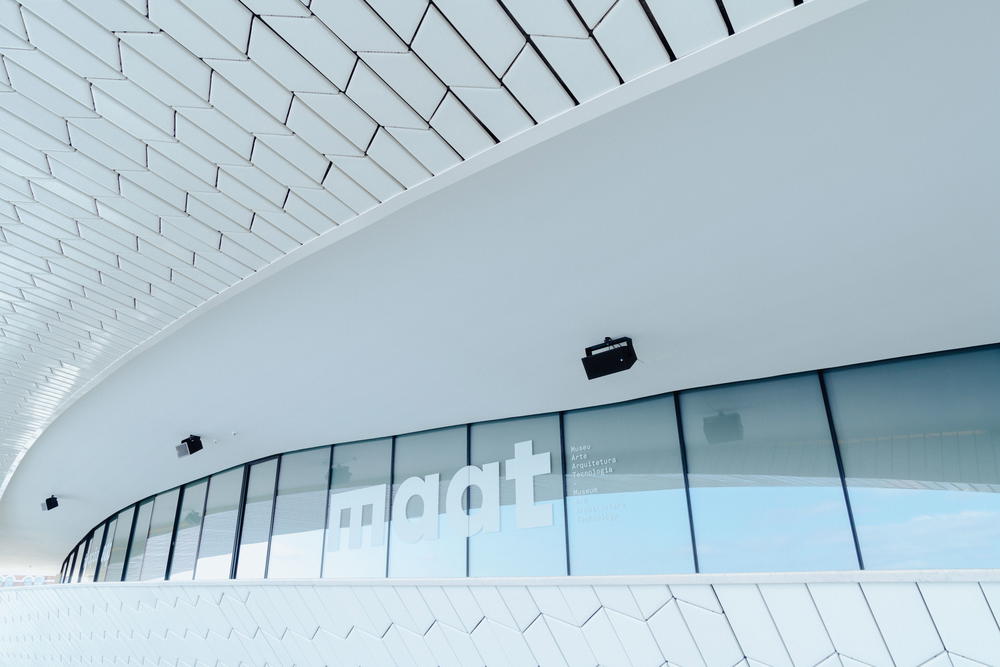 Interestingly enough, we went to the Maat on a federal Portuguese holiday, so it was closed, but the outside of the building is reason enough to visit. From the river side of the building, you can see the Tagus River and the Ponte 25 de Abril Suspension Bridge.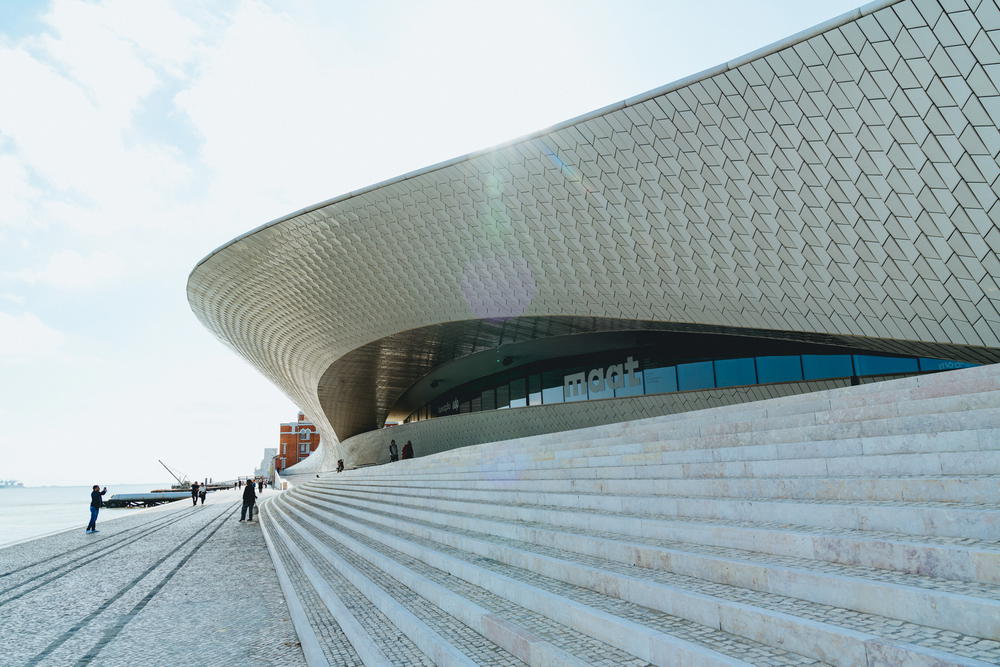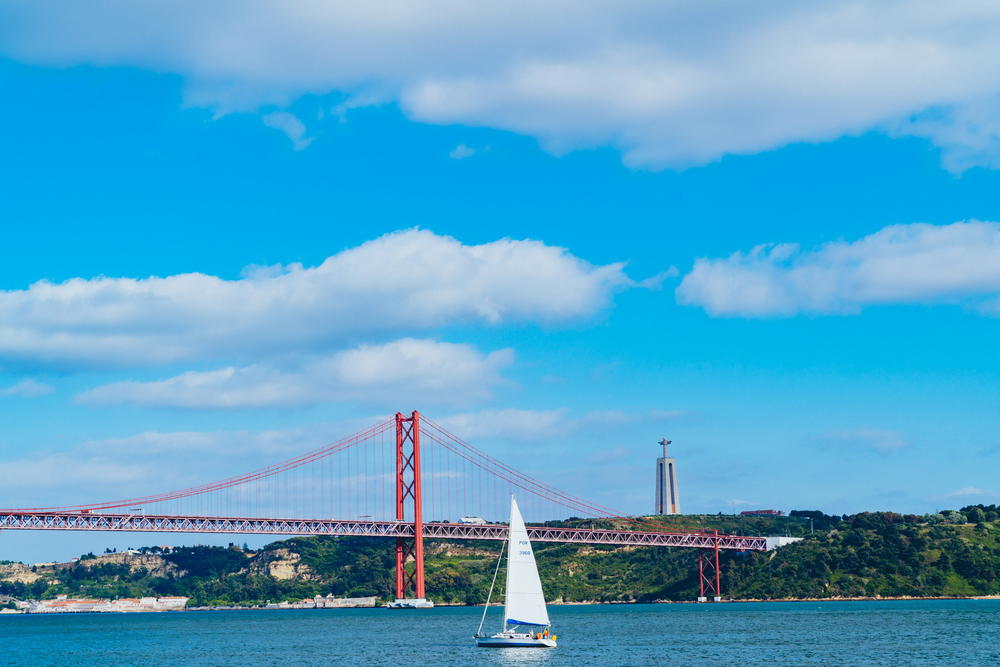 If the sky is clear, visibility can be pretty good and you'll see sailboats going by. It was so pretty and relaxing to walk around the water, especially during great weather.
The outside of the Maat is built like white sloping white waves and it makes for awesome photos. There are so many perspectives to see. Make sure to bring a great camera, or if you don't have one yet, see our camera recommendations.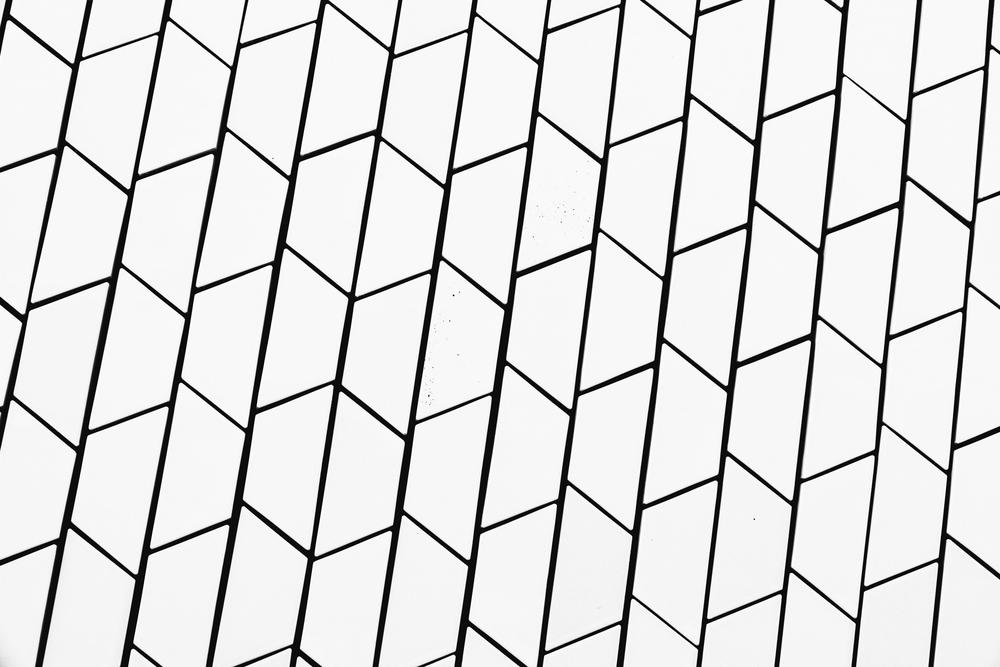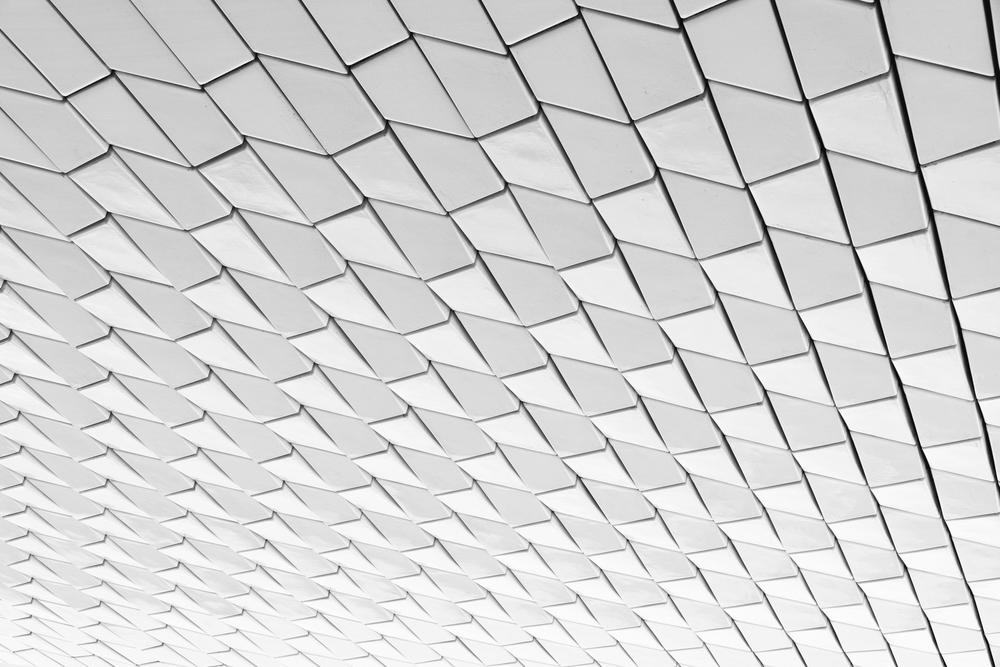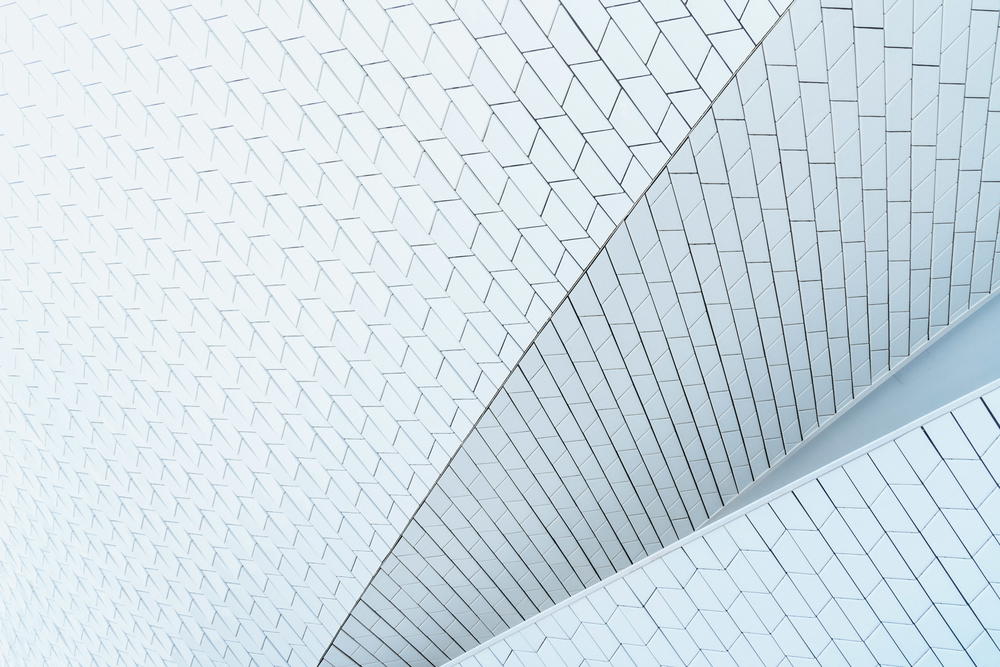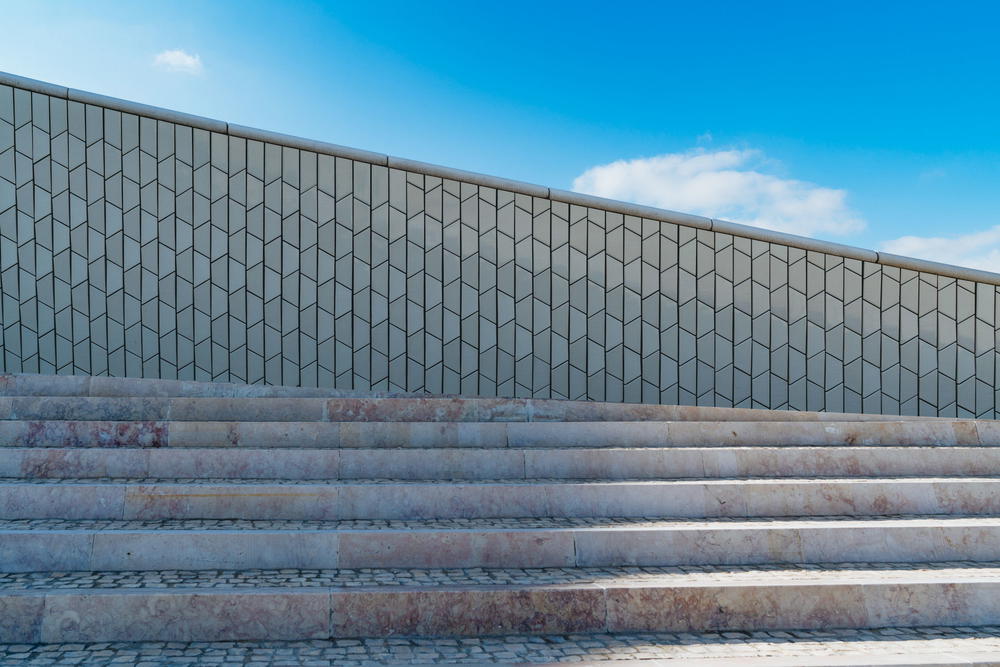 We walked on top of the Maat for an even better view of the river to one side, and some of the city to the other.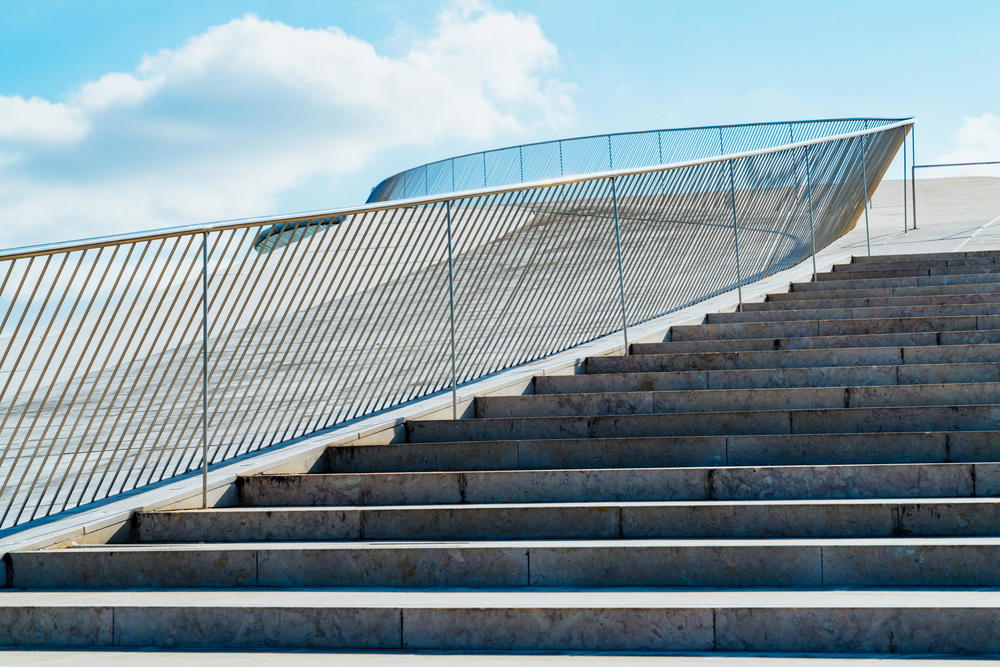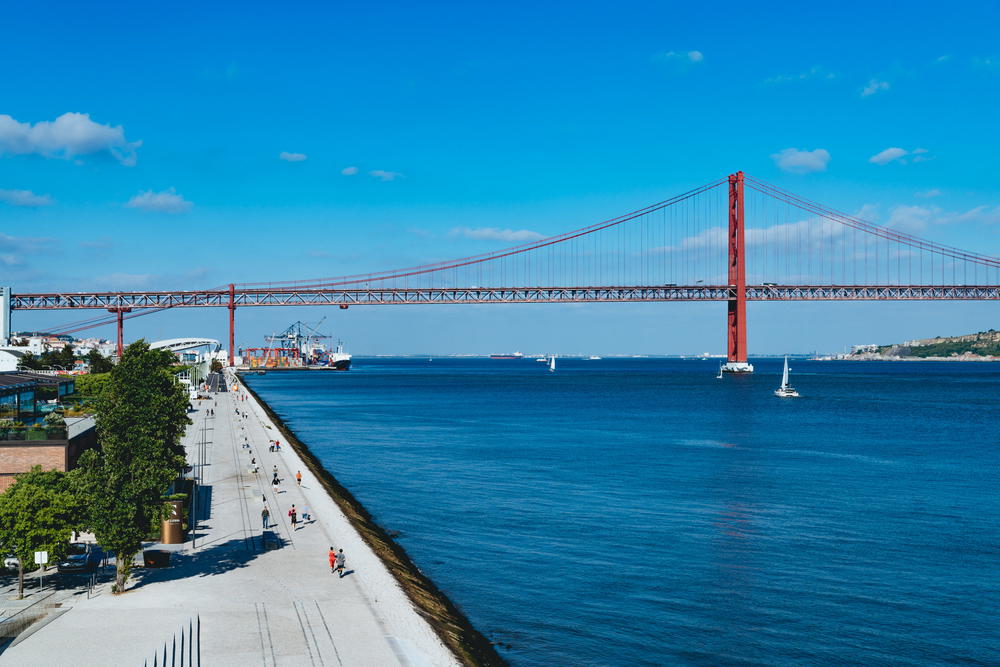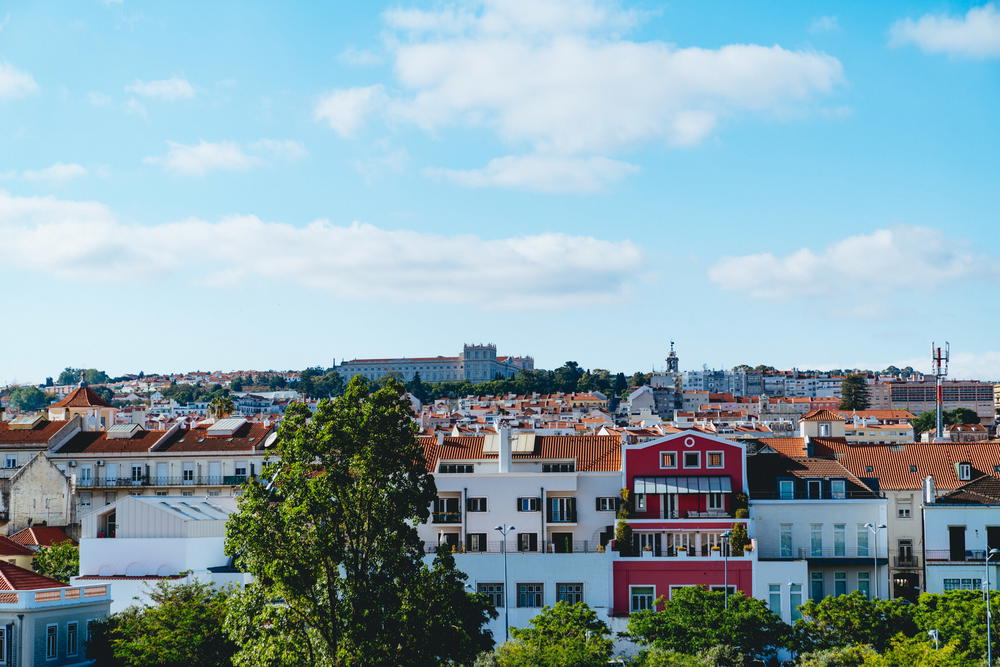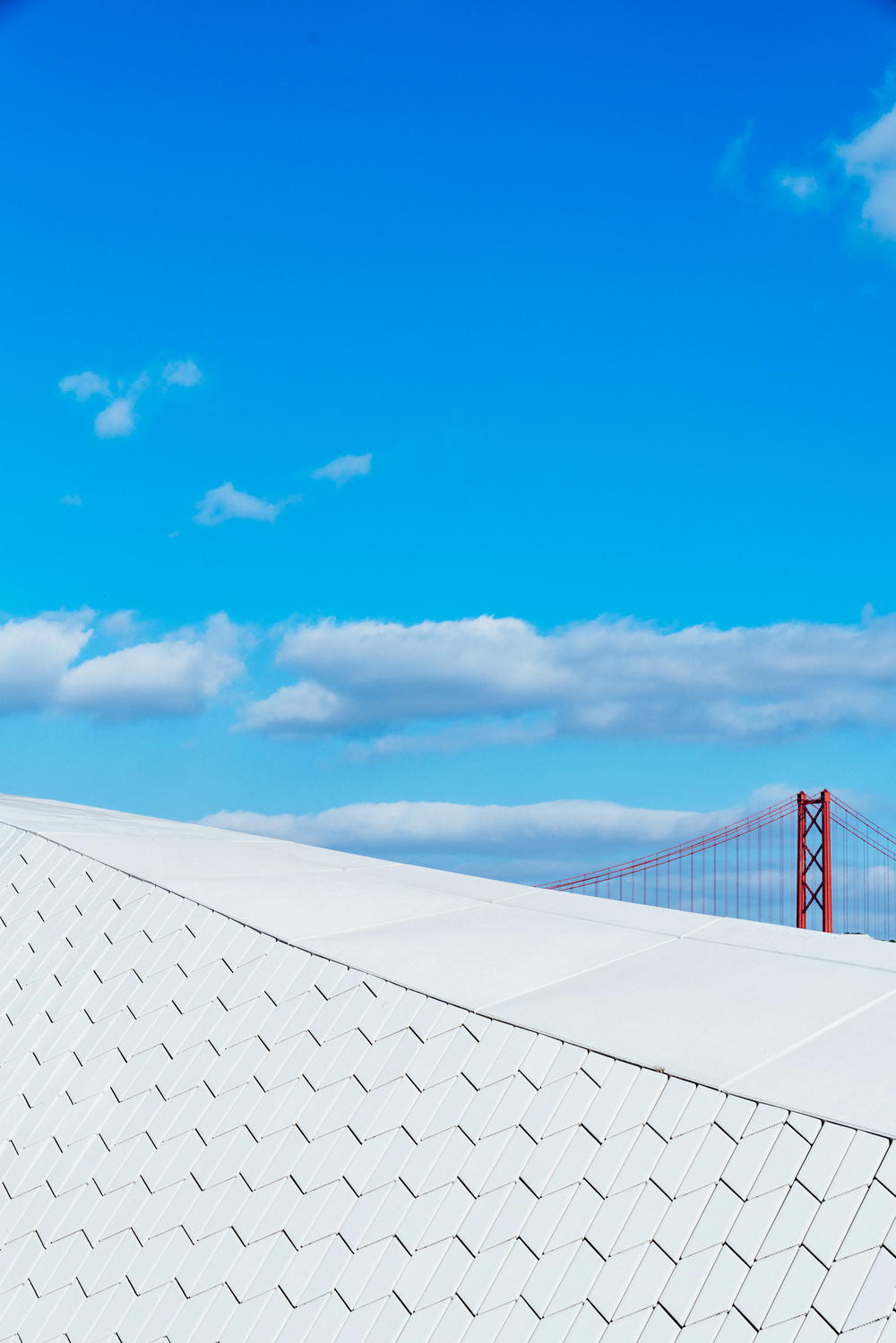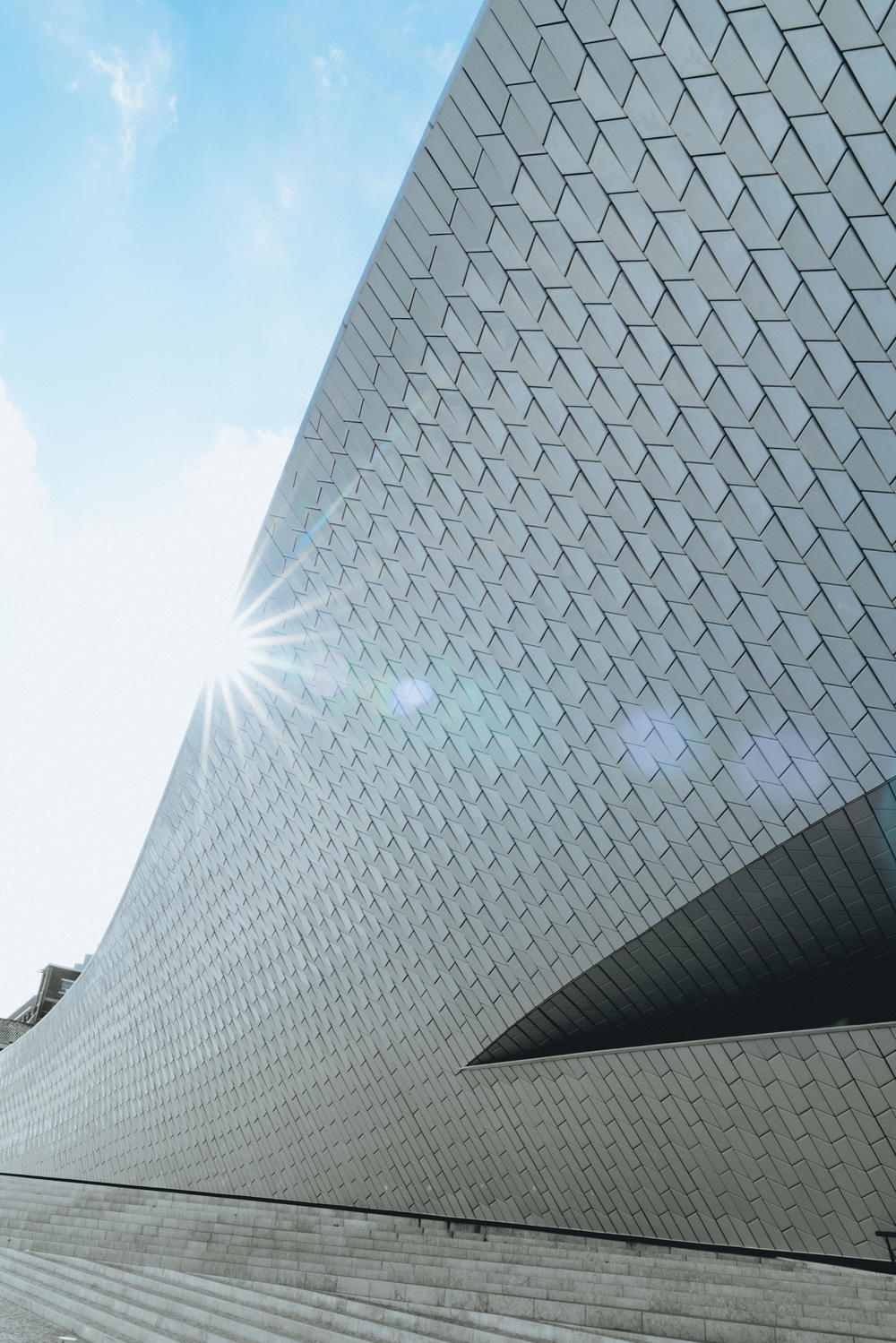 LX Factory
LxFactory is a custom-built hip space with a bookstore, art, enclosed bar, cafes and more.
Going when it opens is recommended, as it gets crowded very quickly. This trendy area is like a secret part, so prepare to be surprised.
If you are up for a long walk along Lisbon's Rio Tejo, try walking back from LX Factory to the Praca de Comercio. It's a few miles, but along the way, you'll pass the K Urban Beach and the waterfront restaurants and clubs.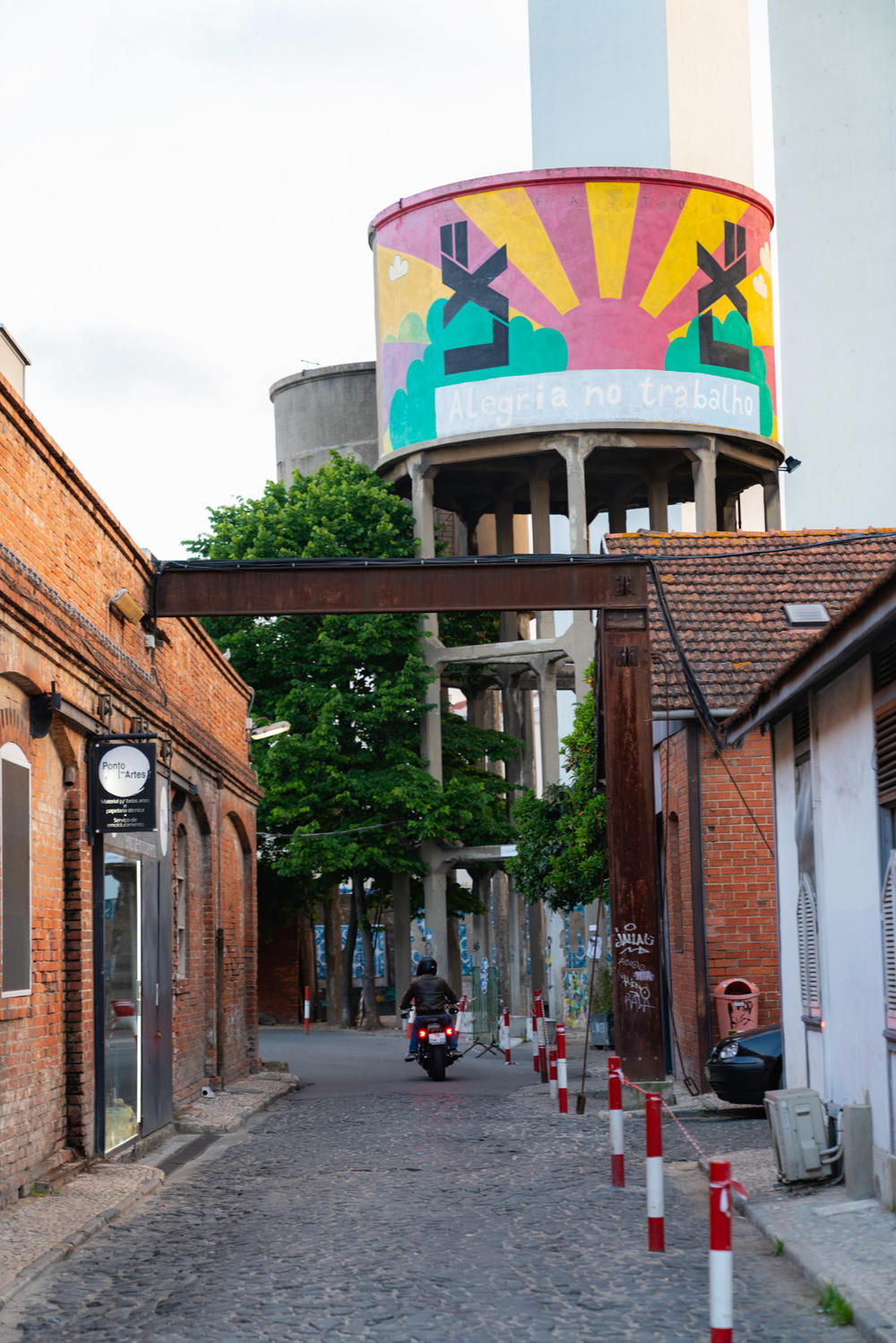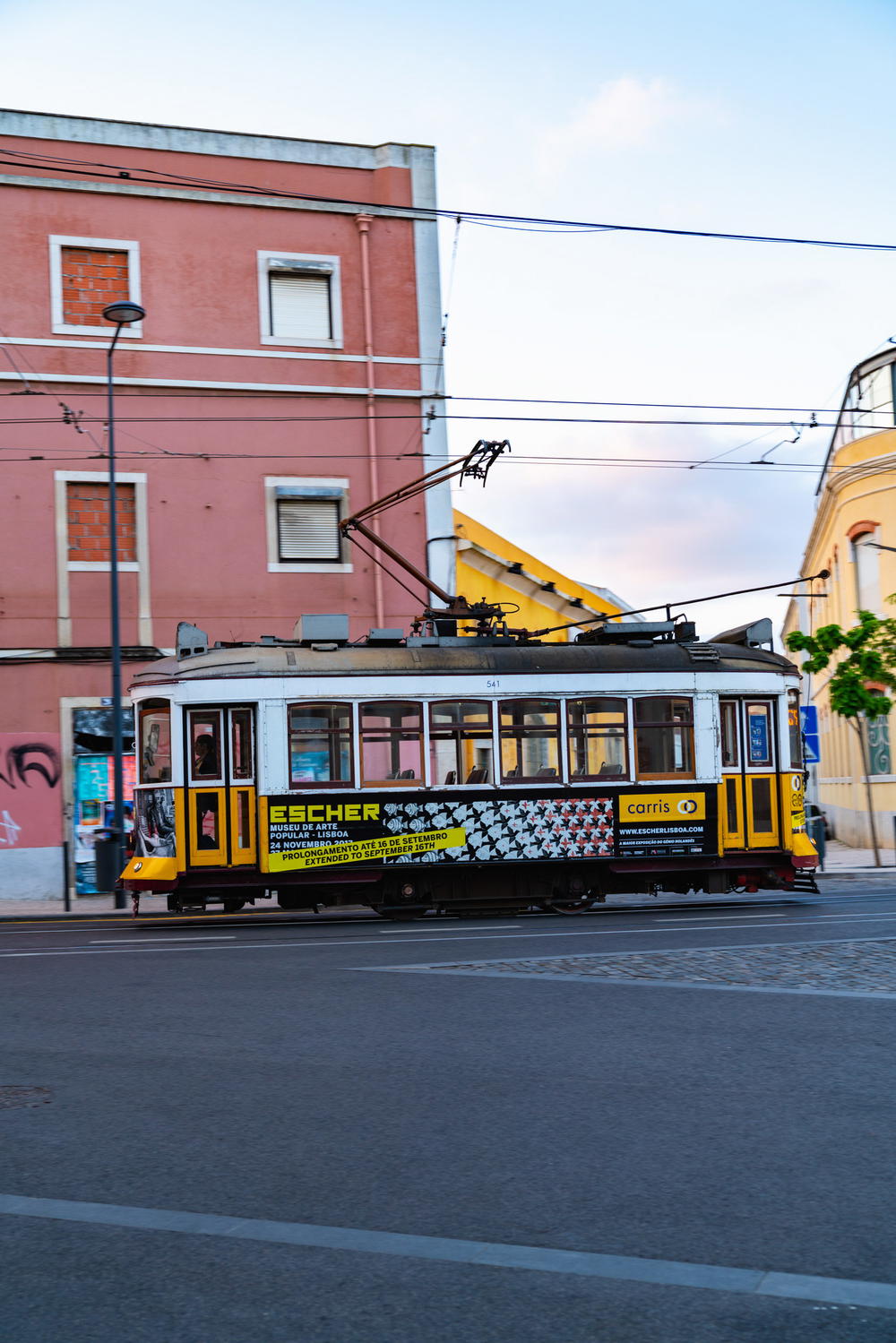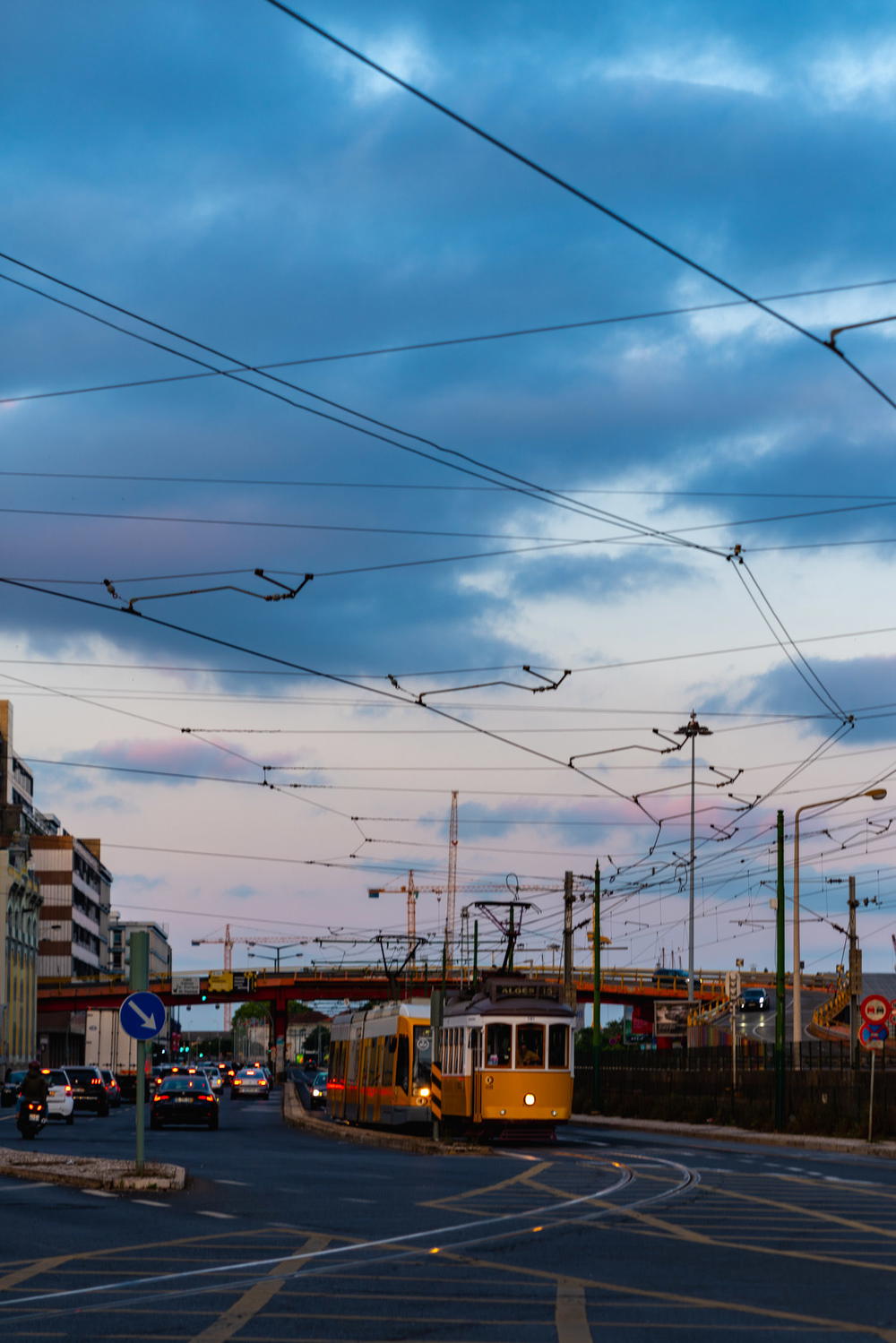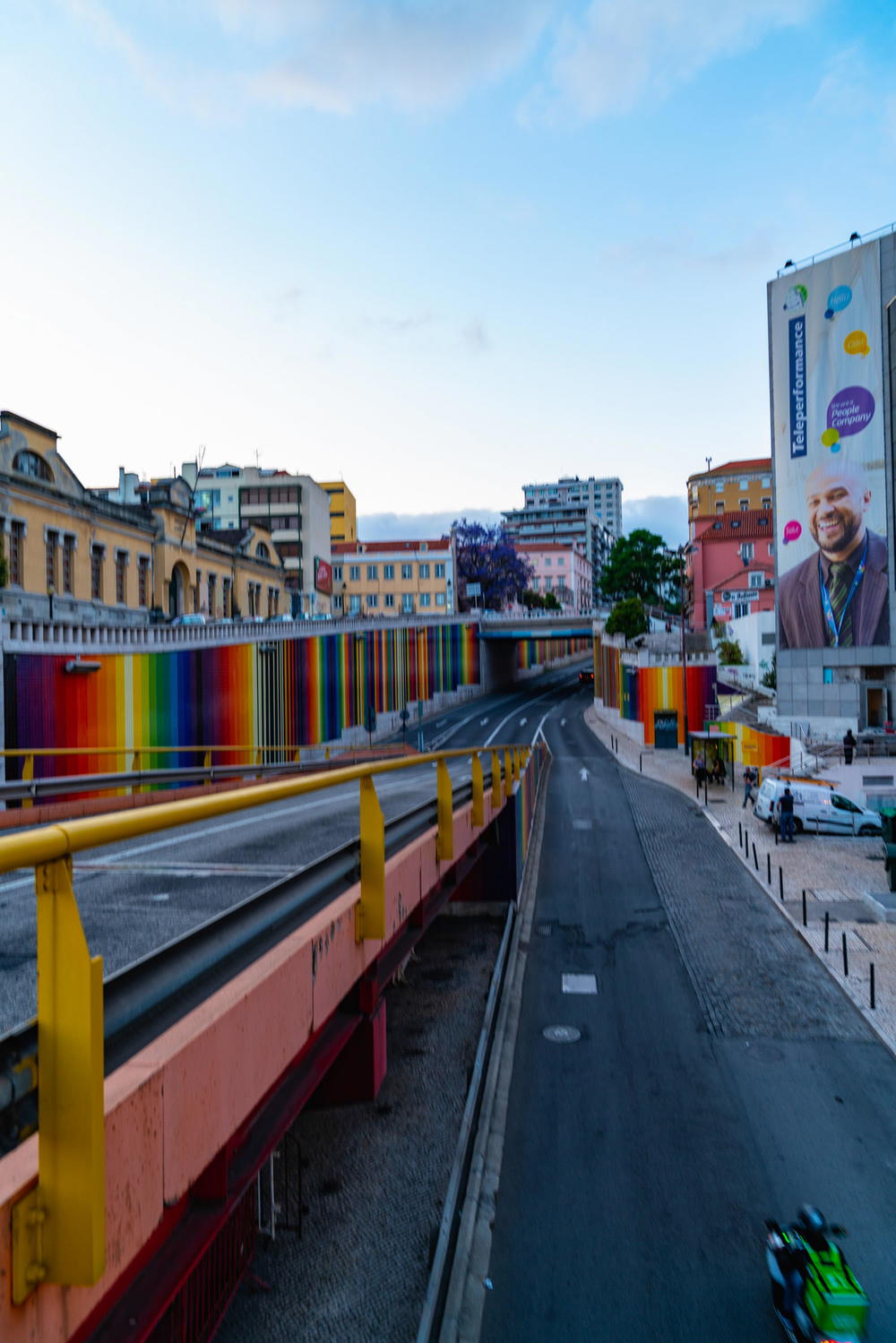 Where to Find the Best Views in Lisbon
Because of all its hills, Lisbon is an amazing place to get views, and take photos. We found as many spots as we could. Check out the list below for some of our favorite recommendations.
Miradouro de Santa Catarina
Go to Santa Catarina, a beautiful viewpoint where you can see all the churches and red roofs from above. Called Miradouro de Santa Catarina in Portuguese, this elevated area will give you a panoramic view of the city.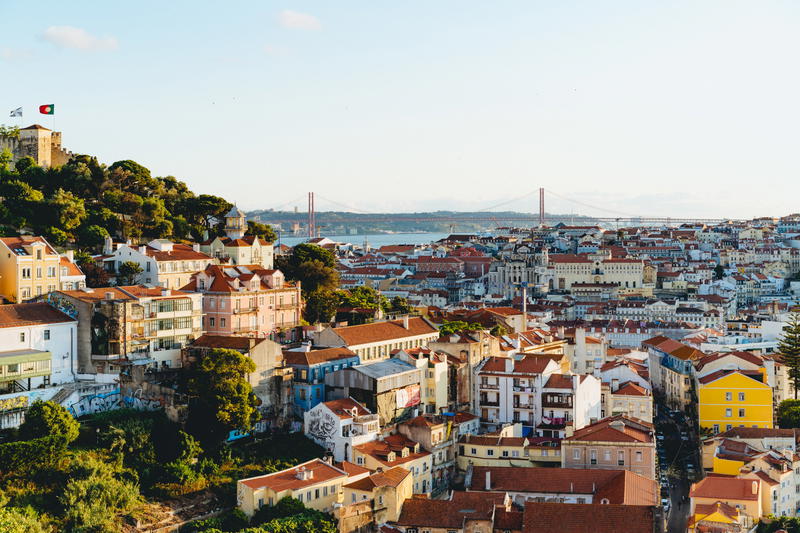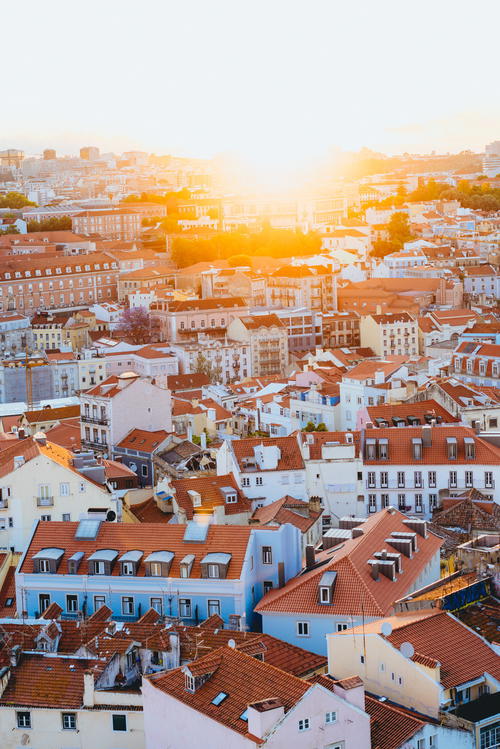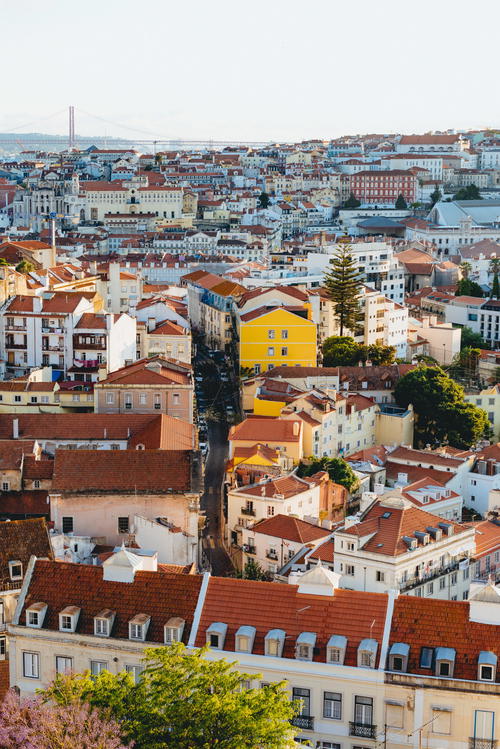 Zambeze Restaurant Roof Deck
We climbed hills through a neighborhood and wound up at ZamBeZe where there is another excellent view of the city from a different perspective. We sat down for a coffee here and it was a relaxing break.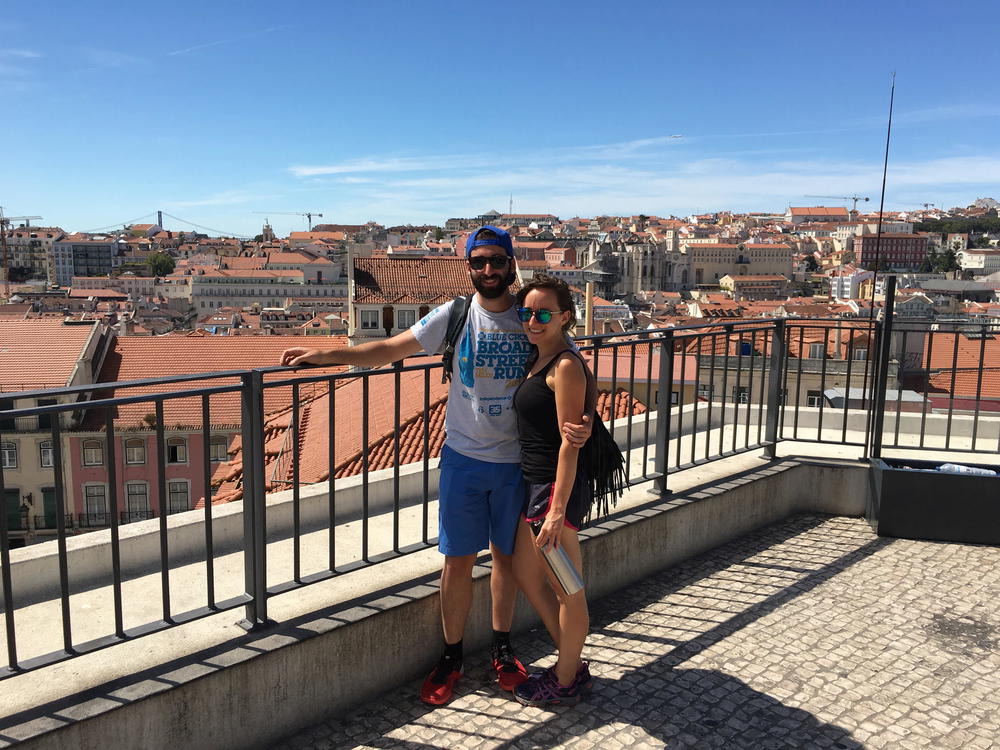 Where to stay in Lisbon
The best apartment hotel in Lisbon: The Lisboans
And the award for best all-around hotel stay in Lisbon goes to… the Lisboans! This incredible apartment-hotel really creates a home-away-from-home feel, with all the benefits of a hotel and the comforts and flexibility of an apartment.
The Lisboans creates an atmosphere of an authentic Lisbon apartment that yours during your days in Lisbon. You can come home to a kitchen, beautiful views, a chic apartment where you can relax and also have access to hotel staff who can recommend things to do and where to go.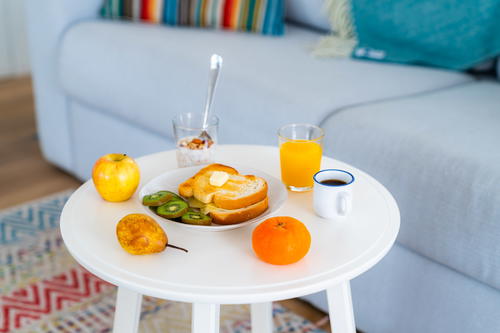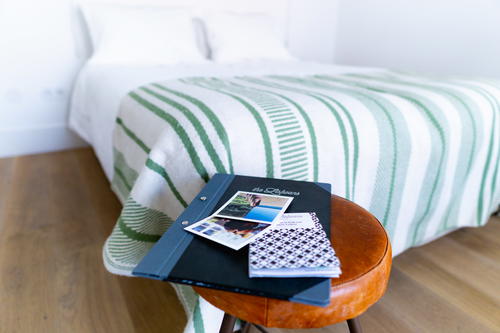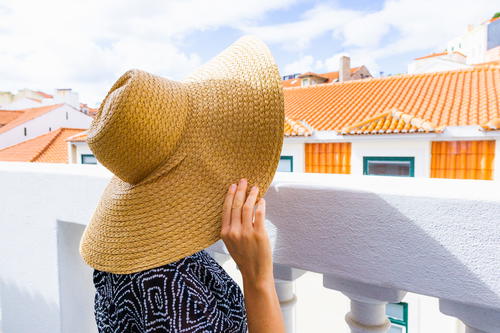 Some awesome perks are that every morning, fresh bread and orange juice are delivered to your apartment door in a nice canvas tote bag. And, there's an on-site restaurant and gourmet Portuguese grocery store where you can pick up things to eat, or things that are packaged and ready for taking home to family and friends.
We can't say enough good things about staying at the Lisboans, so you'll have to see for yourself.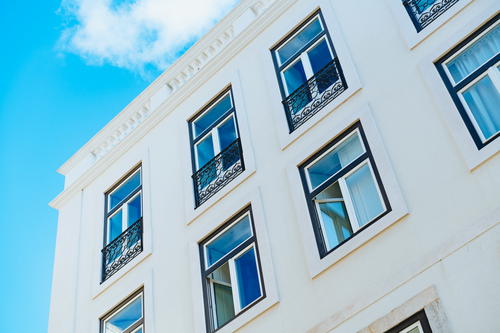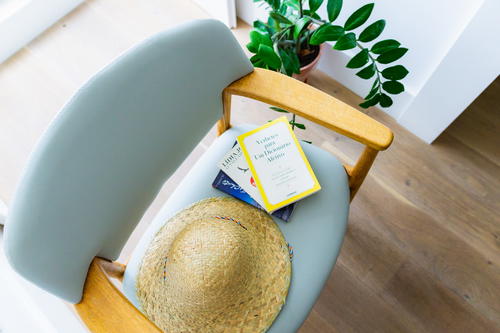 Hostels in Lisbon and where they're located
Hostels in Lisbon are sure to be a fun time. If you're traveling solo during your trip to Lisbon, hostels are always a great way to meet other travelers.
Up to 75% off bookings!
The Hostelworld deals are live now through December 4th. Get up to 50% and 75% off sitewide for the travel period of 11/14/2023 to 4/30/2024!
The bulk of hostels in Lisbon are located in every safe downtown and accessible area. You can see how, on this map of hostels in Lisbon.
Airbnbs in Lisbon and where to book one
We recommend finding an Airbnb near Bairro Alto or the Alfama districts. Both are charming, picturesque and near all areas of interest. We think you'll love it in either area.
If you want to be in a neighborhood that is quieter and much more local, look for an Airbnb stay near Jardim da Estrela. Dan spent a month living on a chilled-out residential street here with Remote Year and there were never any tourists passing by. If this is more your style and you're cool with a 20- or 25-minute walk to downtown areas like Bairro Alto and Baixa, choose this neighborhood for your stay.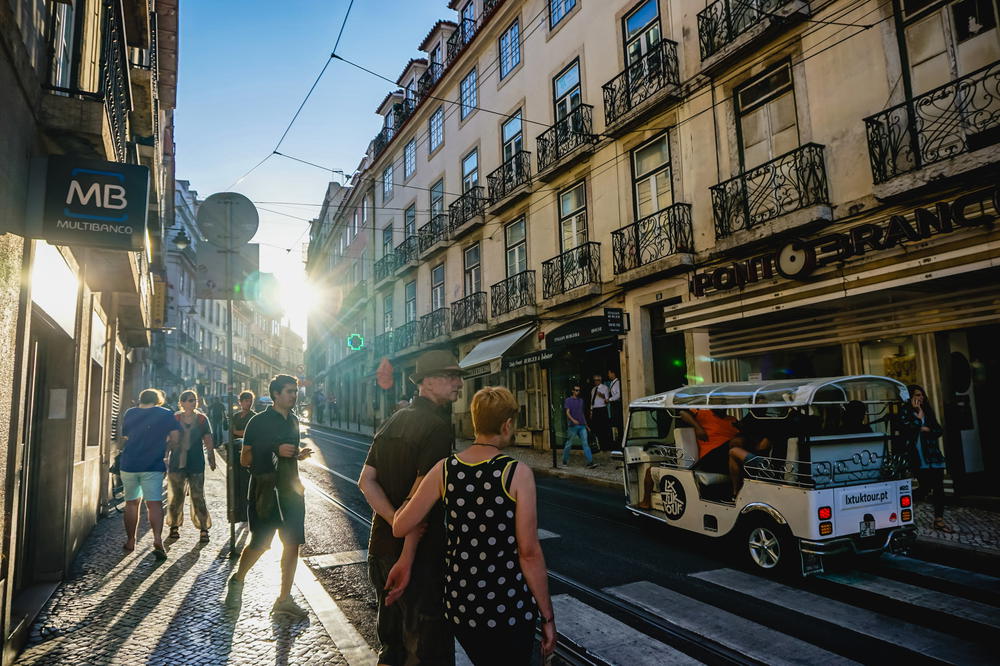 Lisbon charmed us, and we couldn't get enough of the friendly locals, grand architecture, cool shopping and fantastic views.
Where to work out in Lisbon
If you're a runner, you'll find Lisbon's hills a challenge. Sidewalks can be slippery when very dry or very wet. We do recommend running along the water, and you can run to the next train station and take the train back to where you started, or turn around and see the view from the other side!
If you prefer a gym, Dan recommends Fitness Hut. Beware, they'll sign you up for a mailing list and it's really hard to get out of.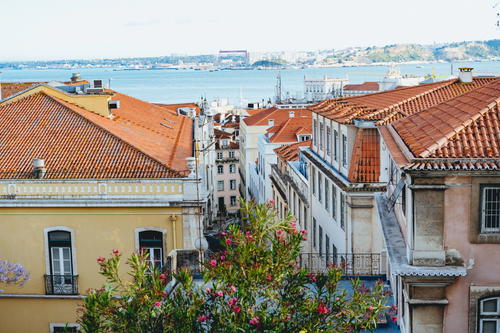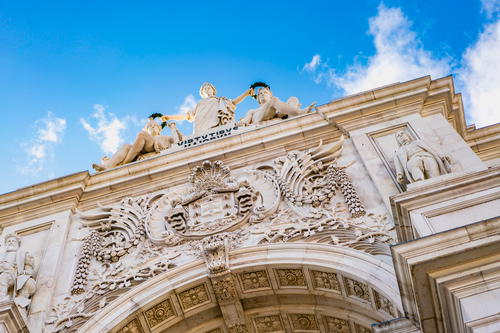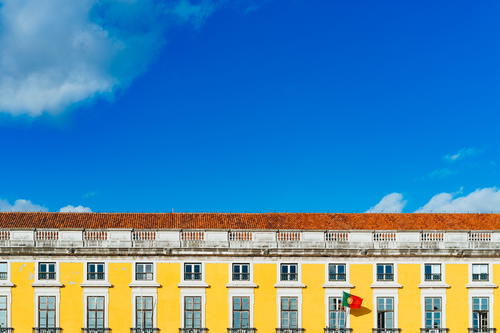 ---
Looking for more places to visit in Portugal? Try our guide to where to find castles in Portugal and the best Portuguese villages to see during a road trip.
Enjoyed our article?
Consider supporting us! We're a 2-person team (learn more about us here) and your support enables us to create quality content. Thank you!
Find the Best Things to Do In Lisbon