The 17 Most Expensive Travel Destinations (Are They Worth It?)
Written by Becca
•
Updated on October 16th, 2023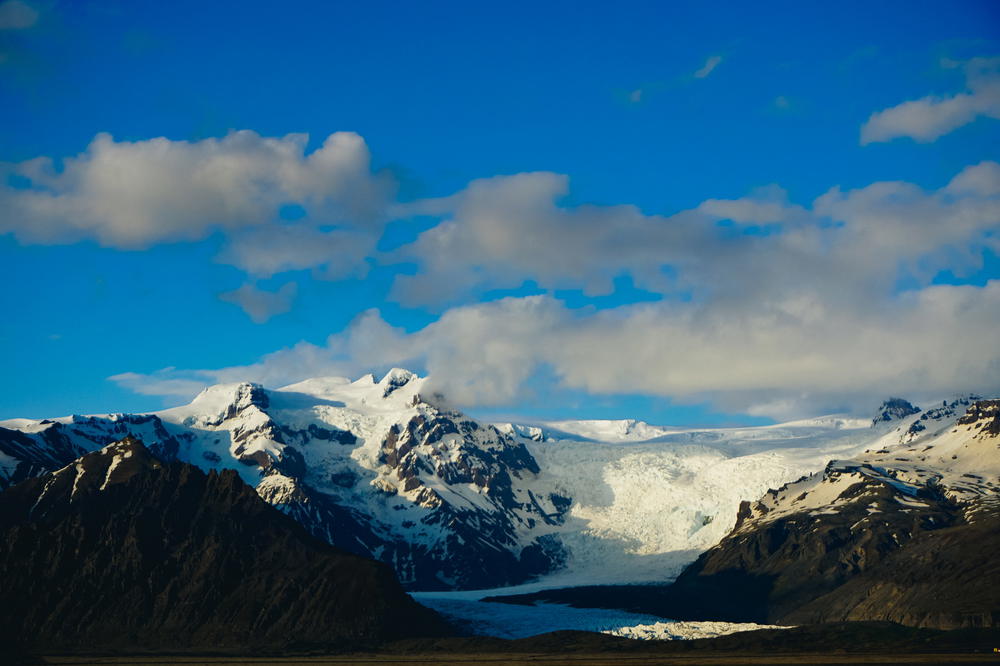 Are the most expensive travel destinations in the world worth the trip? Let's see the priciest places to take vacations to, and if you should spend the money to go.
This article may contain affiliate links. We earn a small commissions when you purchase via those links — and it's free for you. It's only us (Becca & Dan) working on this website, so we value your support! Read our privacy policy and learn more about us.
Table of contents
Close table of contents
Where are the most expensive travel destinations in the world, and should you even consider vacationing in them?
Throughout my years of travel, I've aimed to visit the most affordable places in the world. It gets my budget to stretch further and I enjoy spending whatever I want when things don't cost much.
But has that meant that I'm missing out on some unbeatable gems around the world, from Dubai to Zanzibar?
Would you scratch an expensive place from your list, or go all-in despite the costs, knowing that your travel experiences make you well-rounded and unique?
What follows is a list of the priciest countries to visit around the world, both from my own experience, and those of my friends and family members. We're about to see if the most costly places to travel are worth it, aside from the price tag of spending time there!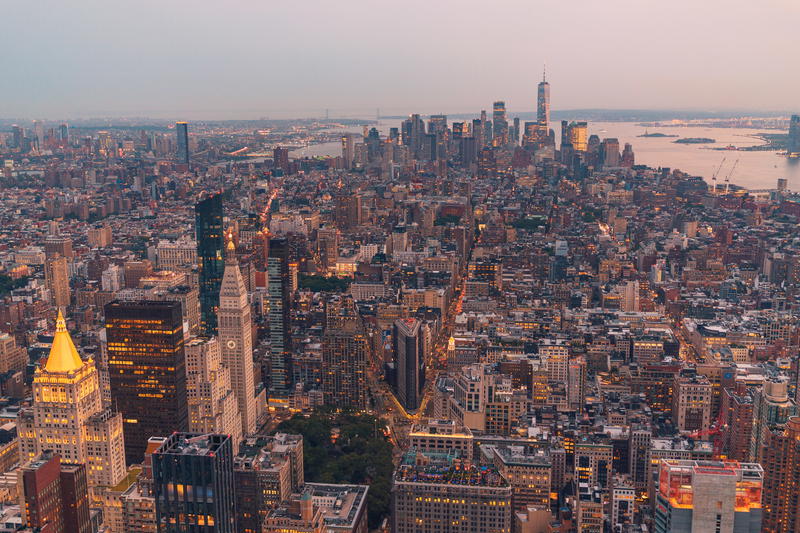 North America
North America is for sure a diverse place. Taking into account Canada, the US and Mexico with the rest of Central America, you can see that it's a big continent, with some of the most expensive places on earth (NYC) to travel in!
Let's see some of the most expensive places in all of North America, with my experience visiting them.
New York City, NY, USA
NYC is where I'm from, as well as where I spent a decade in my 20s and 30s living in Manhattan and Brooklyn. Living in NYC, with all its glitz, high prices and competitiveness, has conditioned me to not be so shocked by the prices in the rest of the most expensive travel destinations on earth. However, NYC's prices are definitely a shock to visitors from other parts of the US, and from abroad!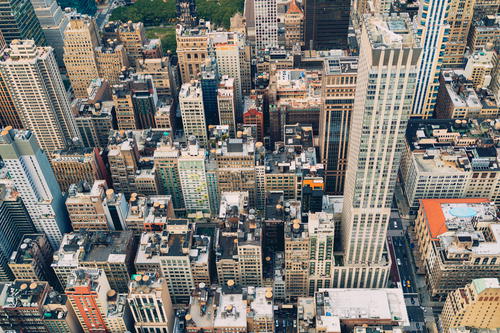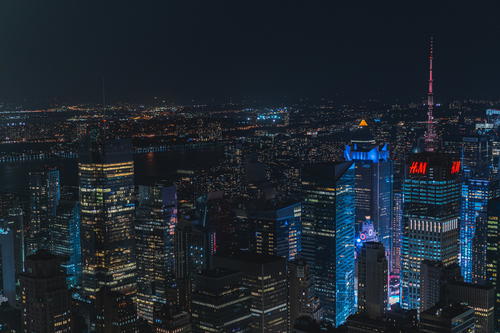 Why it's expensive
I think New York City is expensive because it can get away with it. It's the biggest (and best) major city in the United States, and no other city measures up. The influx of wealth, big business, finance, banking and celebrities have made NYC, in the past 10 years, an unbelievably expensive place to spend time in.
Is a trip to New York City worth it?
Of course a trip to NYC is worth it! I would recommend that anyone who has the means and the time should travel in NYC. The dense urban jungle of Manhattan, as well as the unbelievable mix of cultures all over, and gorgeous sites like Central Park, along with all the shopping, dining, entertainment and scenic views make NYC the BEST expensive city to visit!
If you want to live it up in NYC with an all-out trip, you can enjoy the sticker shock of things like a helicopter ride over Manhattan, staying at five-star hotels and meals out at top-rated restaurants. It's not hard to spend money in NYC. ;-)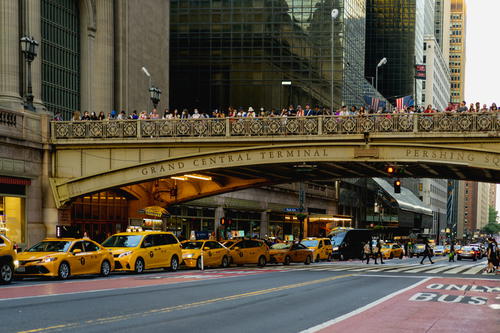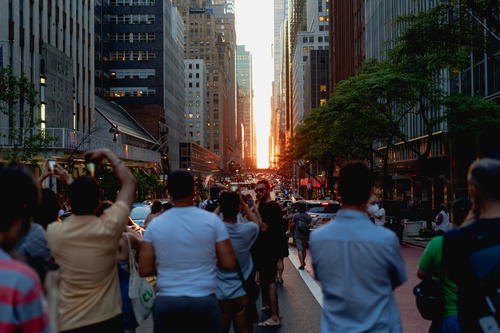 How to make a trip to NYC affordable
I wrote a guide for how to live in NYC on a budget, and a lot of the tips can be applied to a vacation or visit there. Before you go, see my list of what to know before visiting NYC, which will comment on costs.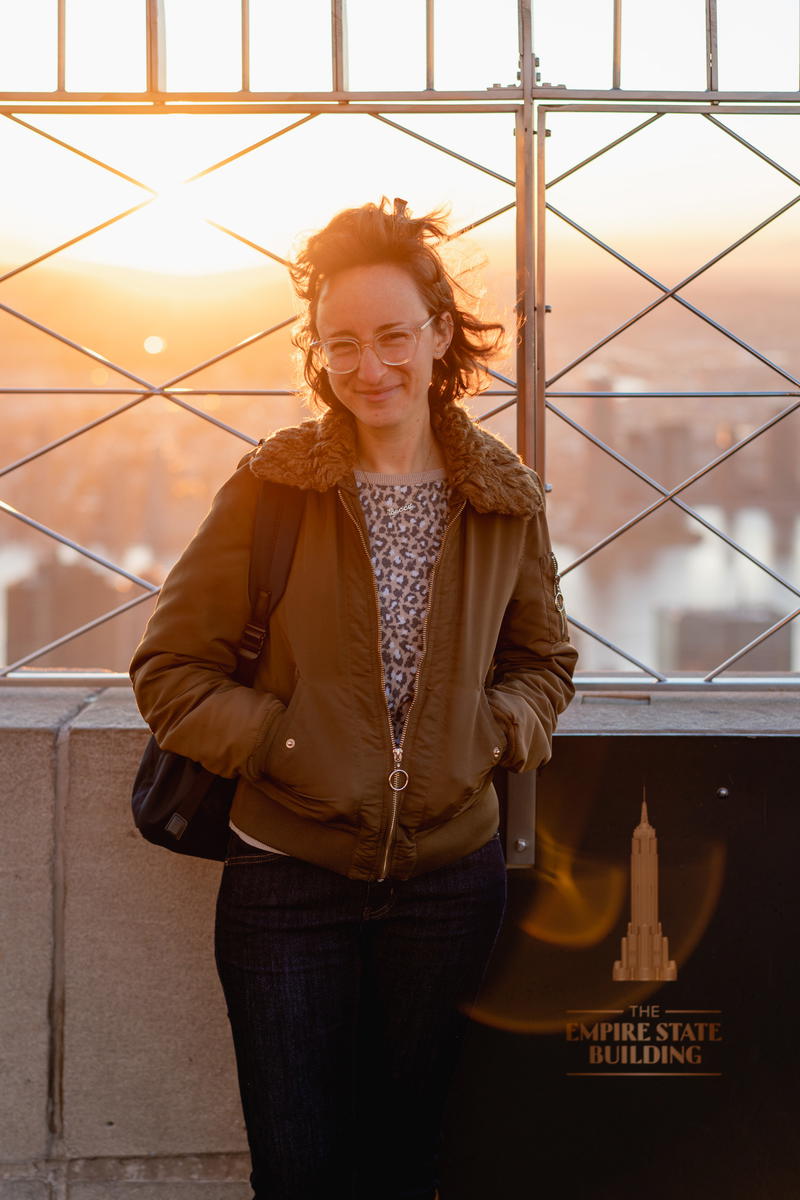 San Francisco, CA, USA
San Francisco is a coastal city in California known for the Golden Gate Bridge, Silicon Valley and the tech industry, cool breezy weather, great food and interesting spots like Lombard Street and Haight-Ashbury.
Why it's expensive
San Francisco was at one point, the most expensive city in the US (before NYC took its spot). SF is expensive because the cost of living matches the salaries of those who live there, and it exists within its own bubble. The times I've gone to SF have luckily been for business (when I wasn't payin'!), but I've been there on my own too, and even though I'm used to the cost of everything in NYC, San Francisco has shocking prices like a package of strawberries for $8.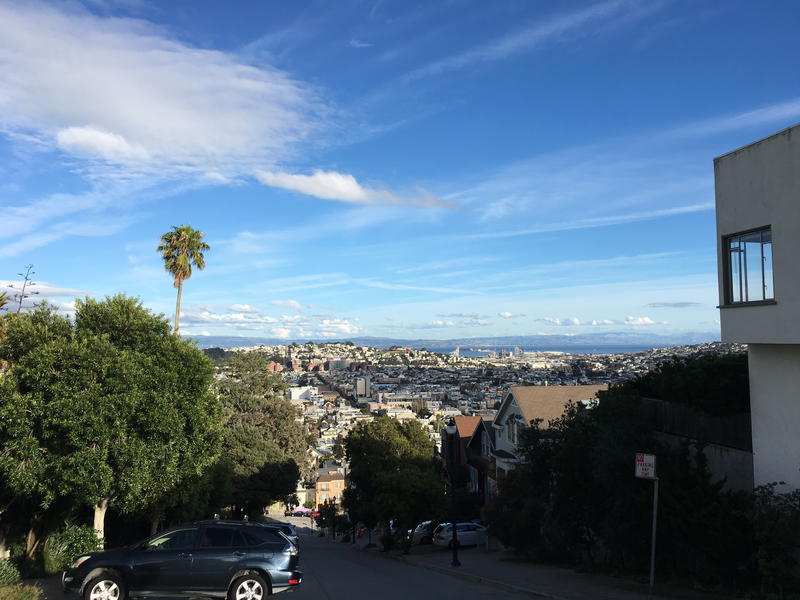 Is a trip to San Francisco worth it?
I think a trip to SF is worth it every once a while. Where else will you see gorgeous neighborhoods like Nob Hill, just a stone's throw from cultural spots like Japantown? San Francisco truly does have an incredible food scene, as well as being the place where lots of new types of technologies get debuted (just look at self-driving cars!).
Is there a way to travel in San Francisco on a budget?
Yes, and I've done it. Instead of taking Uber or Lyft, I try to walk everywhere in San Francisco, or take the Bart. Instead of eating at top-rated restaurants, I try to eat at hole-in-the-wall joints like in Chinatown. In my 20s, I would also stay with friends, even if it was on the couch, and buy my own groceries at Safeway so that I could make some of my own meals.
If I were to go to San Francisco now, I would embrace a lot of things like museums, culture and more of the natural areas like the beaches within the city.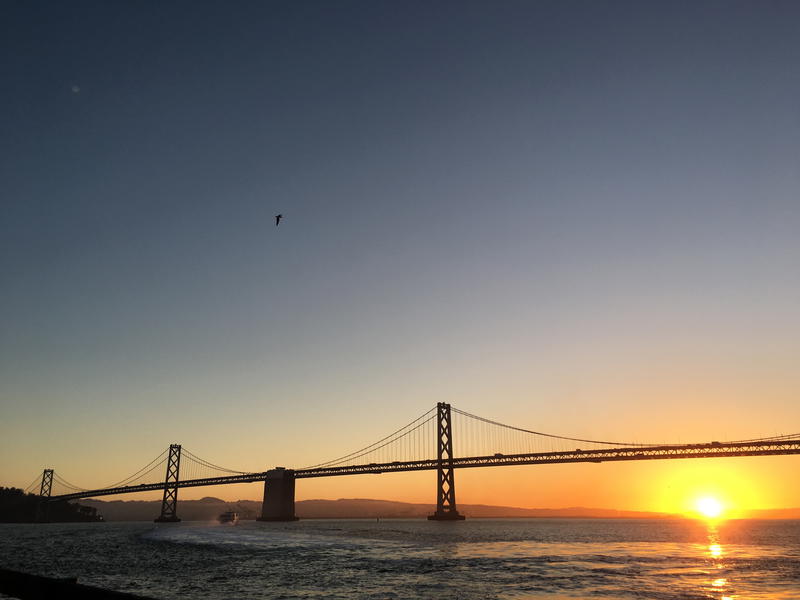 Banff National Park, Canada
As one of the coolest (and most expensive destinations for travel) in Canada, Banff National Park is gorgeous. Really, that is how I would describe it to anyone. I went to Banff National Park as well as Jasper National Park with my family several years ago and got to see the fantastic turquoise lakes, pristine snow-capped mountains, icy glaciers and pretty sunsets. When you arrive in Banff, you'll see that meals, hotels and tours are all costly.
Why it's expensive
Banff is recently the most expensive place in Canada to travel. This comes from a few factors: first, there has been increasing demand for travel to national parks in the last several years and Banff has grown in popularity because of social media. Next, Banff itself is located a few hours outside of Calgary and is somewhat isolated. Lastly, Banff (the town) is not a giant place, so there are only so many hotels and accommodations. The cost of hotels ranks alongside the cost of hotels in major European cities.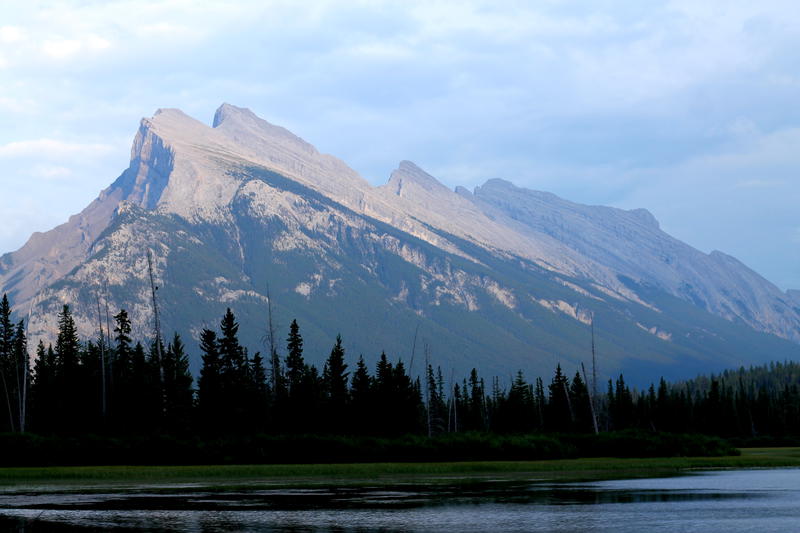 Is a trip to Banff National Park worth it?
I think a trip to Banff is worth it once in your life when your wallet and savings account is feeling full. Places like Lake Louise and Peyto Lake (which looks like a dog's profile) are, dare I say, outrageously beautiful (just don't get all the other tourists in your photo). A trip to Banff is worth it if you want to be stunned by nature.
Is there a cheaper way to visit Banff?
I have a few tips for visiting Banff. If you're young, try getting a bed or a room at any of Banff's several youth hostels. Next, you can try visiting in shoulder season, in between the long days and great weather of summer and before ski season. Lastly, try booking early for your car rental.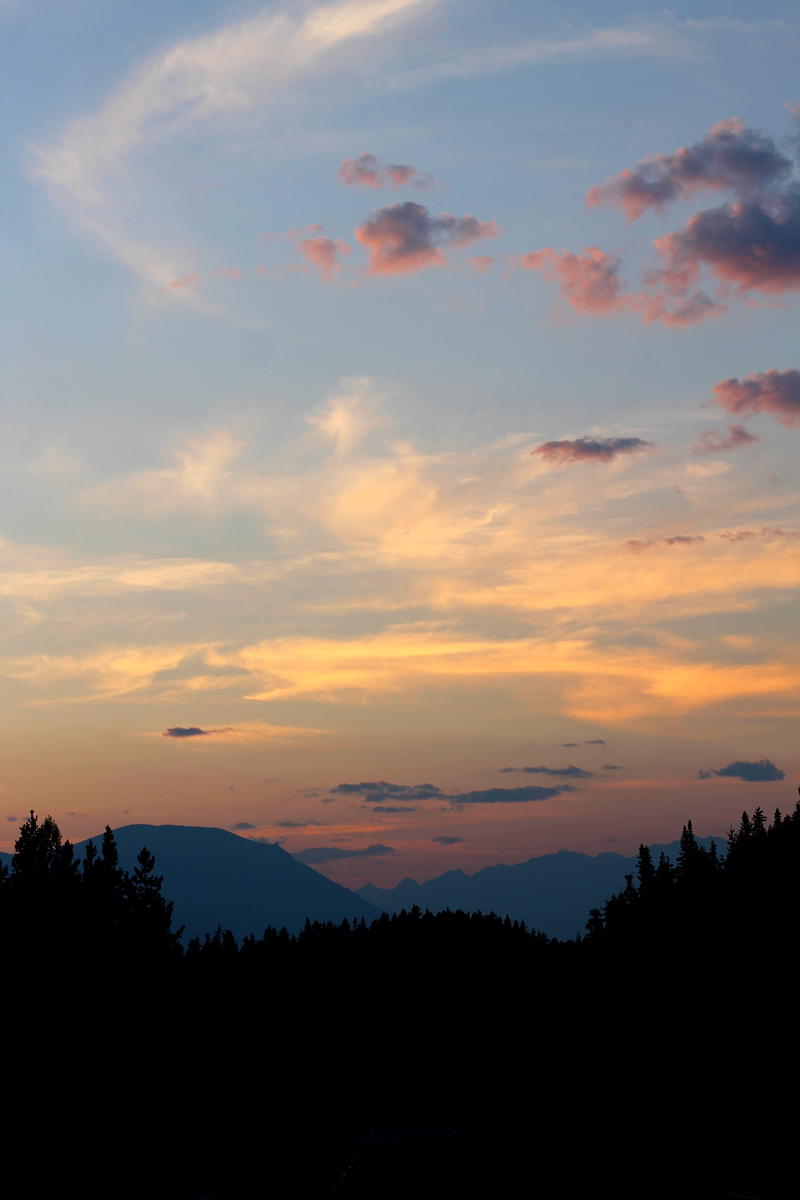 Vancouver, Canada
Charming Vancouver is the biggest city in Canada's west, and it reminds me a bit of Seattle. If you've been to eastern Canada, consider that Vancouver is quite different. Much of the city's history relates to its location as a gateway to Asia, and this is probably my favorite aspect of Vancouver, because as far as dining goes, there is a TON of great Japanese, Chinese and Vietnamese food!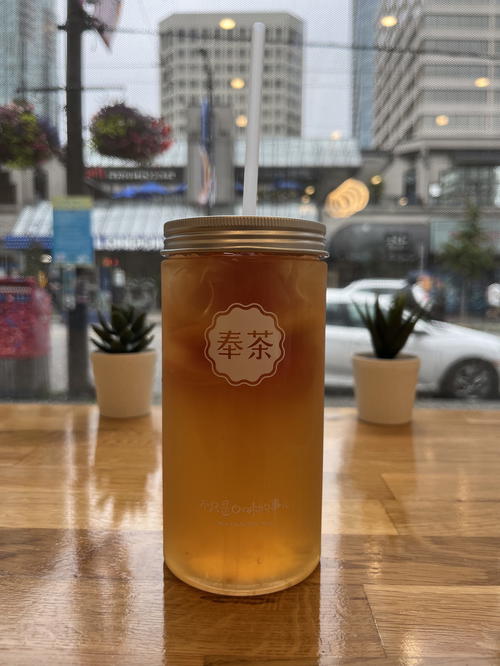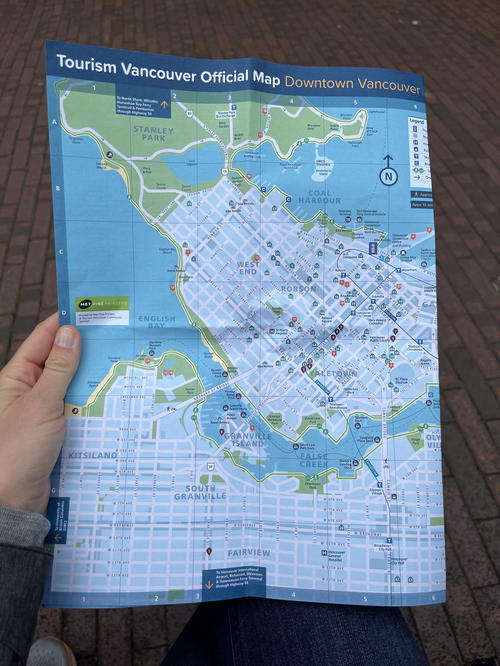 Why it's expensive
There are a few reasons that contribute to the high cost of living (and travel) in Vancouver: home prices and real estate (thanks to some foreign buyers) have inflated and gotten higher, driving up the cost of other things, and the city also has a strong economy. Things look good for Vancouver, and when we started looking at hotels for our summer trip, I got a little nervous.
Is a trip to Vancouver worth it?
I thought being able to see and experience Vancouver was well worth it, even though it rained basically the whole time! I could tell that it is a beautiful and peaceful city, and I enjoyed the walkability. I think the trip is worth it because you can see nature with a short drive or public transit ride from the city center. We did the Grouse Hike with a group of friends and saw bears at the top of the mountain (they were in an enclosure, so that visitors can see them). I didn't expect that all, and it felt very Canadian!
Is there a cheaper way to visit Vancouver?
When Dan and I went to Vancouver, we were really lucky in that we had a whole set of airline points and miles saved up from during COVID, and we blew them all on our round-trip flights and our hotel. In fact, our points didn't cover the cost of an expensive hotel, so we stayed at a budget hotel (which was very nice, although we had a shared, not private, bathroom!) in a pretty solid location near Gastown. I would recommend saving up your miles to visit Vancouver on the cheap, if you can! Of course, you can visit my list of ways to visit Vancouver on a budget.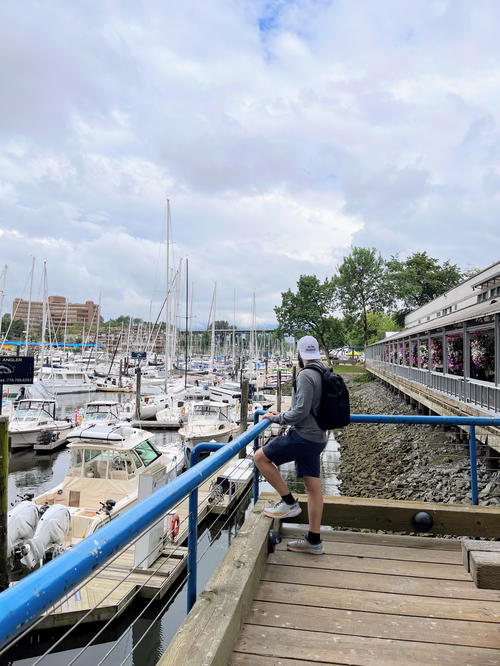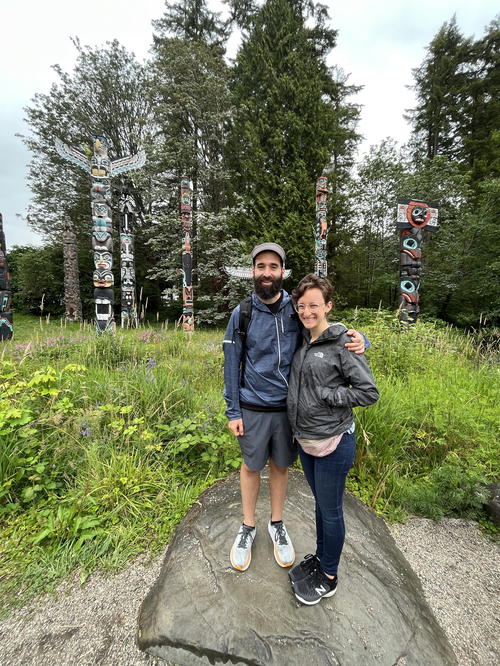 Middle East
While countries like Egypt, Turkey and Lebanon are known for being cheap, not all of the Middle East is inexpensive. These two Middle Eastern travel destinations might burn a hole in your pocket, so save up!
Israel
I love traveling in Israel, and having been there four times, it somehow keeps getting … more expensive? Gosh, I wish Israel wasn't so expensive so I could go there all the time and eat like a king, but alas, a few contributing factors have made Israel expensive for travel.
Why it's expensive
Some ratings have placed Tel Aviv as the most expensive city in the world. A few things make Israel expensive. First, for Americans, the Israeli Shekel (ILS) keeps getting stronger against the dollar, although it's weakening sometimes. The first time I went to Israel, I could get 4.25 Shekels for my USD, and when I went in 2016 and 2018, it was a bunch less. Dan and I felt pretty slammed the most recent time we visited Israel, with prices similar to those we'd expect in Manhattan (in Tel Aviv).
Israel got expensive due to demand. Tourists come from all over the world (Europe, Asia, the Americas) to see Israel, and the country is not all that big. There are new hotels in more parts of the country all the time, but for the most part, supply in accommodation is pretty set.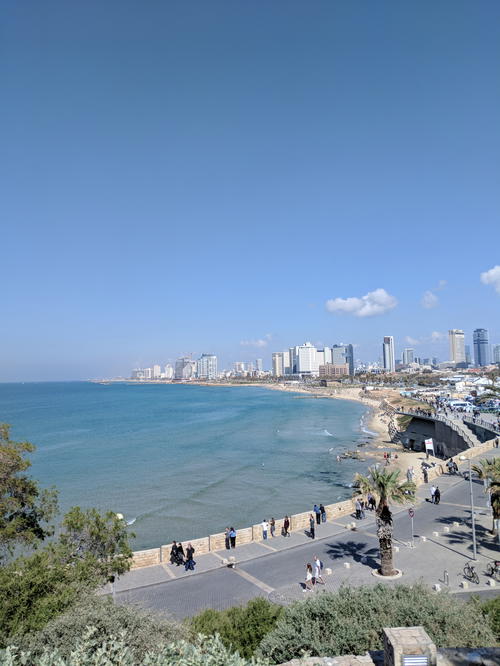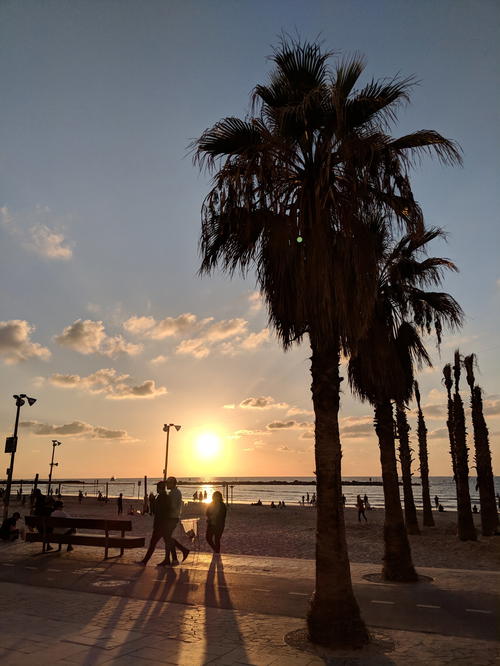 Is a trip to Israel worth it?
In one word: yes. In a few more words: yes, yes, yes. Traveling in Israel is incredible whether you go for a faith-based trip, or for the annual Pride festival in Tel Aviv, or if you want to soak up the winter sun on the beach or hang out in the Dead Sea.
My best moments of traveling in Israel are visiting the Dome of the Rock, seeing a sunset at Caesaria, skipping out to the beach in Tel Aviv with friends and wandering through Jerusalem and the Mahane Yehuda Shuk.
I hope everyone gets a chance to visit Israel in their lives!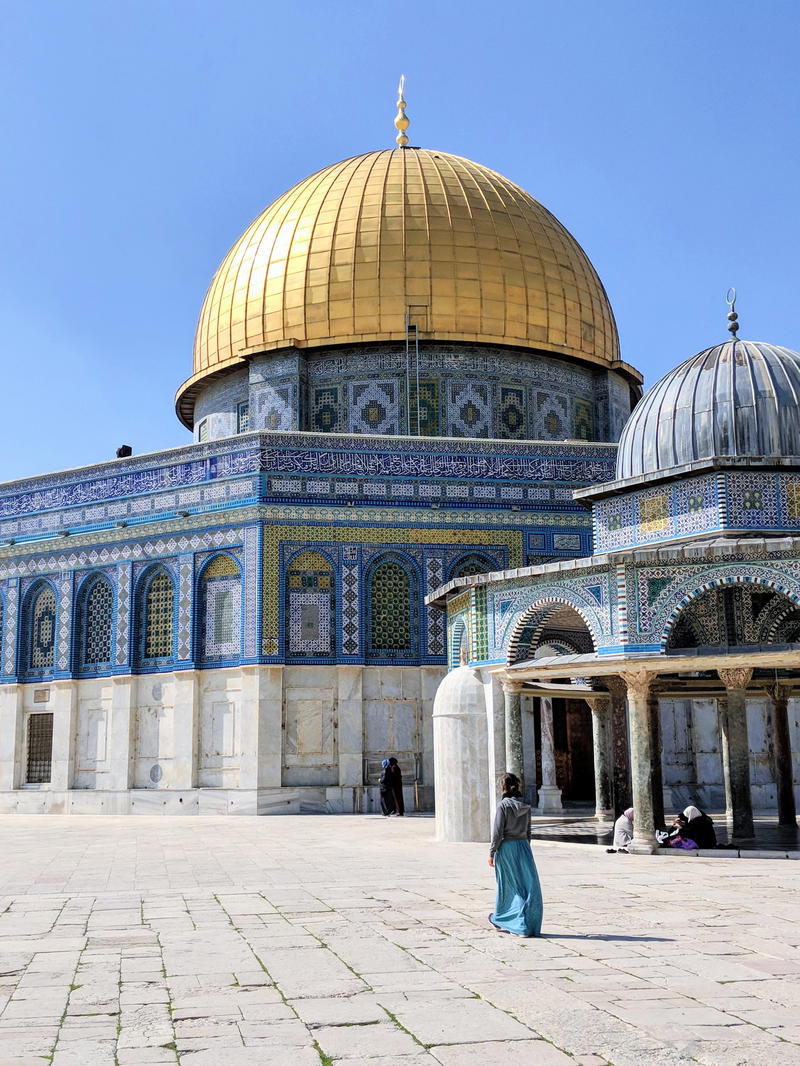 Is there a cheaper way to visit Israel?
Not all aspects of an Israeli vacation have to be expensive. You can stay in less central areas of major cities, try to eat street food, take mass transit and do free activities. As for accommodation, we recommend Abraham Hostels and the Savoy Hotel, a mid-range type of stay.
Dubai
For a while, it felt like everyone was going to Dubai. I saw photos of the Burj Khalifa, the casinos and the shopping malls all over social media. How is Dubai still all the rage, and so expensive at the same time?
Why it's expensive
Pretty simply, Dubai is a luxury destination. As Dubai became more known as a millionaire's playground, it seems like the personality keeps ballooning and more luxury things rise out of the desert sands there. Also, alcohol is very expensive because it has to come from a licensed place. The cost of living in Dubai is high, but if you come from a major city like London or NYC, you may not be quite as shocked as a visitor who comes from a smaller city.
Is a trip to Dubai worth it?
I think we could agree that Dubai is simply like nowhere else. The glitz, shine and new-ness of Dubai make it a unique city that awes most visitors. It's also a city in which to experience Muslim culture, visit some famous mosques and even go sand-boarding in a desert.
Can you go to Dubai cheaply?
Not every trip to Dubai has to be expensive, and there are a few ways to take a trip there on a shoestring budget. Check out this blog for a list of how to save money in Dubai.
South America
Most travelers head to South America for a backpacking trip on the cheap. I certainly did, with trips to Colombia, Peru, Ecuador and Bolivia. But what about the places in South America that are some of the most expensive destinations?
Patagonia
Patagonia, we should note, is a gorgeous natural mountain region split between Argentina and Chile. Argentina gets a much larger area of the Patagonia region in terms of land area. Within Patagonia, you'll find travel hotspots like Torres del Paine National Park, Bariloche, Los Glaciares National Park and El Chalten. While traveling in Argentina is typically cheaper than the Chilean side, neither country's Patagonia is cheap for travelers.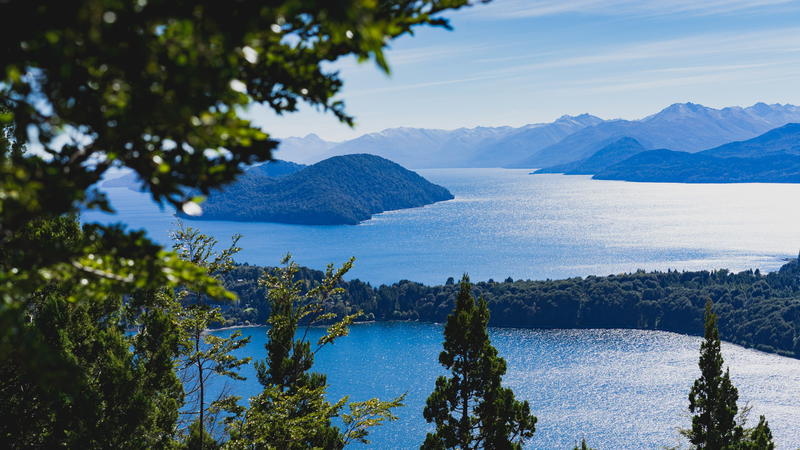 Why is Patagonia so expensive? It's mostly due to demand, and the fact that most of the people who go to this gigantic land area are tourists and hikers. Tourism is increasing all over Patagonia, half due to social media popularity and half due to supply of things like hotels and lodges. Dan ran a half marathon in Patagonia, which goes to show how larger-scale events like this one are drawing large numbers of adventurers from far away, all at the same time.
Is there a way to travel to Patagonia affordably? One tip is to choose the Argentine side over the Chilean side (sorry, Chile) and another one is to budget your routes and drives so that you can save money on gas with your car rental.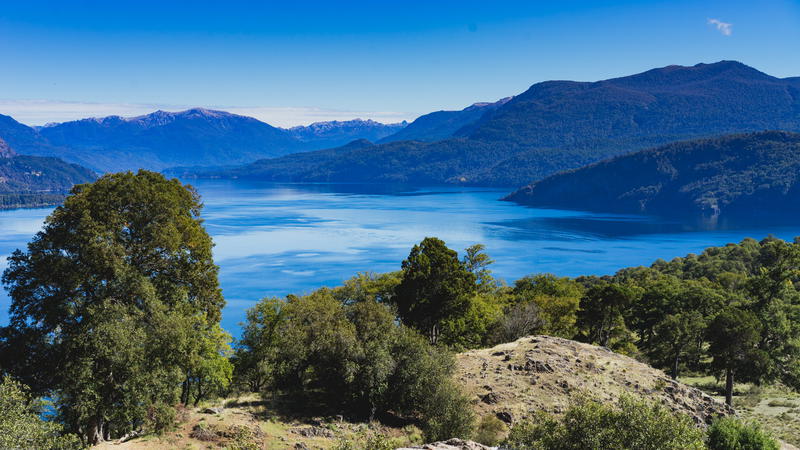 The Galapagos Islands
The Galapagos Islands is one of the more remote locations in this list of popular "expensive" destinations. What's interesting is how stark the difference in travel is, between the Galapagos and mainland Ecuador, where I've traveled.
When I went to mainland Ecuador for nine days, I think I got asked, Are you also going to the Galapagos? I detailed that this would require yet another flight and probably some guided tour options, which I didn't have the budget for at the time.
That's the thing about the Galapagos: this incredible set of islands set to the west of Ecuador and the South American Mainland is typically visited with a tour package (although you could do the trip on your own, with a la carte pieces put together). With flights from Quito, and an all-in package that will set up your accommodation, excursions and way to see the unique wildlife in their habitats, you'll probably be looking at a minimum of $1000 and up to $6000.
The reason for the high cost of travel in the Galapagos is due to sustainability, tourism logistics and cruises.
It's worth it though: where else in the world can you see the Blue-Footed Booby, giant tortoises and penguins, all in the same island chain in the Pacific Ocean? This is why the Galapagos remains one of the most popular, albeit pricy, places to travel in South America.
Europe
Not everywhere in Europe is expensive to travel in. Some destinations, though, really take the cake. If you've saved your Euros for a trip to these expensive destinations in Europe, you still may be stunned to see the price of travel in these costly Eurotrip locales.
Iceland
Iceland is usually the #1 most expensive travel destination that friends of mine have in mind when I say, Where's the most expensive place you've traveled? Most would say Iceland.
Dan went to Iceland in our first year of dating and because he was trying to go along with a shoestring budget, he made sandwiches by going to a few supermarkets, stayed at a hostel or basic B&Bs and rented a small car for his drive around the Ring Road. You can see the details at Dan's guide to Iceland on a budget.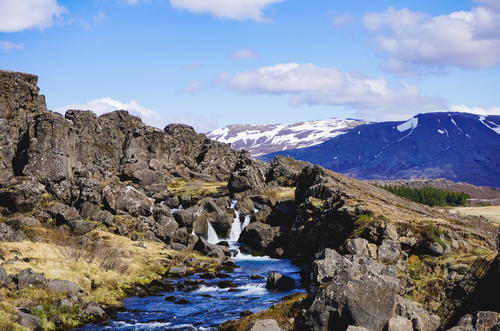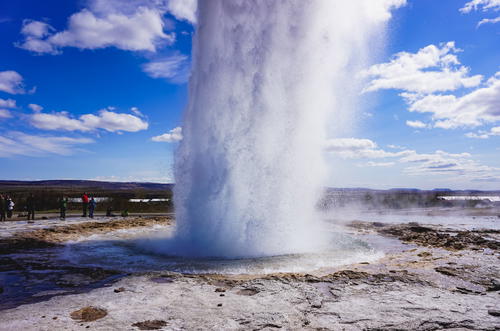 Not everyone has the patience for budget travel in Iceland, and most travelers to Iceland are shocked at the prices, yet they go into the trip knowing what they're in for. My friend Danielle says, "You could quote me that a side salad in Iceland is $30! It's crazy how expensive veggies are because everything is imported."
And that's the reasoning! Iceland is expensive first because it's in Scandinavia, which is a region with an outstandingly high cost of living, and second, Iceland is an island. Everything that is not Icelandic has to come imported from somewhere else, by a plane or a boat.
Is it worth it though? Most would say yes: a trip to Iceland is unforgettable. Just look at Dan's photos of this pristine nature, from the geysers and mountains to the volcanoes and sea coast. Iceland is like nowhere else on Earth, and if you want to see it for yourself, it'll come at a high price (money-wise).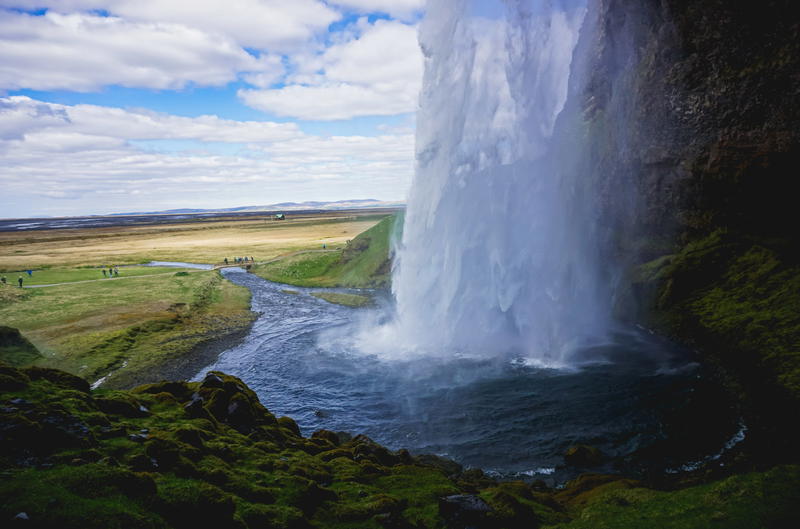 Switzerland
Switzerland is known as the most expensive country in Europe to live in. Even for folks coming from NYC and London, Switzerland prices will be surprising. It's hard to find a hotel in Switzerland for less than $150 a night, and even meals out at fast food will run you $10-15.
You can blame the high standard of living that makes Switzerland expensive. Wages and salaries are high, so everything is priced accordingly. Travelers coming from lower-cost-of-living areas and countries might be astounded.
Is traveling to Switzerland worth it? You can be the judge. If you're dying to see the Alps, and picturesque cities like Zurich, a trip to Switzerland will be one for the books.
Norway
Norway is where my eyes really light up if I see my friend's photos of Trolltunga, one of the most photographed places in Norway. As a huge and long country that stretches all the way to the Arctic, Norway is a really special place!
Is it cheap though? Far from it. Norway is also one of the most expensive places in Europe, where you'll have a nice time if you're ready for the strike to your travel budget. While hotels in a place like Oslo aren't shockingly costly, it seems to be the food that really does people in.
A meal at an "inexpensive" restaurant will likely cost you $15-20, as will a sandwich (if you see this list here at Numbeo.com). A beer in a bar will also cost you between $8-10. Many of the high prices in Norway reflect the cost of labor, which pays relatively well, because of those Scandinavian standards.
My cousin Emmy says, "My number one experience from my time in Norway was that everything was wildly expensive. I remember getting like a 6-inch subway sandwich because it was like the only non-grocery store thing I could afford and it being equivalent to like, 25 bucks."
Is a trip to Norway worth it? I think Norway is an incredible destination, both because of Norwegian culture and the unbelievable natural scenes you'll find at the fjords and near the Arctic, like Lofoten, where my friend Kelly went and really enjoyed it. Kelly says that Norway is "hands-down one of the most beautiful countries I've ever been to. We went for the nature and spent a lot of our time hiking and driving around, so even though things were expensive most of our activities were free."
Is there a way to offset the high costs? Kelly says, "We also grocery shopped and did meal prep since we were staying in remote areas without a lot of restaurants. A friend suggested bringing snacks (granola bars, trail snacks, etc.) from the US, which was super helpful!"
Denmark
Denmark is the happiest country on earth, and also one of the most incredibly expensive. Why is it so expensive for travelers? The country has high salaries and high taxes, which both contribute to a high cost of living (and a very high standard of living). With everything in Denmark being "high," you can bet that travelers pay the price.
To get your finances ready for a trip to Denmark, be prepared to shell out for travel expenses like food (note that hotels aren't terribly expensive, and will run you MUCH less than NYC, on average). A budget dinner will cost up to $30 per person and fast food could be as much as $20.
Is it worth it though, is the question. Most will say yes: Denmark is an attractive place to visit because of eye-catching places like Copenhagen and Skagen. If you need to try to save money, try budget restaurants, walking instead of taking transport and staying in accommodation toward the outskirts of a city or town.
There's a hack, from my friend Emma, who says, "Denmark is the best if you love design and baked goods. I could eat every meal at a bakery or casual spot and have a VERY good time." So there's that!
Asia
I love Asia because so much of it is cheap! Having been to 15 countries in Asia, I have a good handle on the inexpensive ones, as well as the expensive ones. See my top expensive Asian vacation ideas below.
Singapore
One thing I would recommend not to do is to go from a really cheap country to a really expensive one like Singapore. After spending two years in mainland China, I backpacked across China and then went to Singapore to visit a friend.
My mind was absolutely blown to shreds with the price of what everything cost in Singapore. Even ten years ago when I went, my friend took me to bars and clubs where a $25 (in US Dollars) cover fee to get in got us one drink, and entry. My friend lived in Geylang, and from the central parts of the city back to his place, a taxi cost me $40. A beer in the 7Eleven was $7! I just really could not believe Singapore.
If there's a way to "do Singapore on the cheap," it would be staying in a B&B or hotel in a neighborhood outside the city center, eating street food (which is the best in the world, in Singapore) and walking a lot. I certainly had fun at the bars and clubs, but the sticker shock put me in a bit of a budget hole at the time because we did it every night!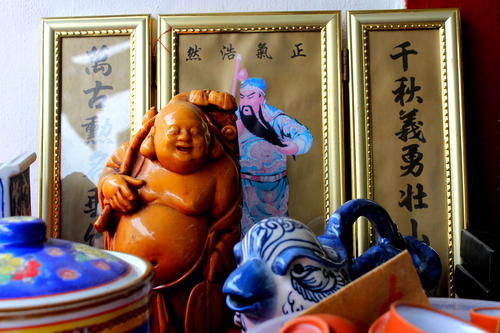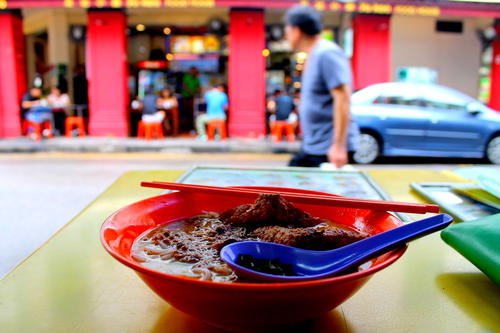 Japan
Japan is one of my favorite countries. Having been there twice, to Tokyo, Osaka and Narita-Shi, and having had different experiences, my main takeaways are that Japan is always worth the trip no matter what it costs. This being said, Japan is not cheap.
A joke among my friends and I was that if we went to Japan (at the time, the Yen to the Dollar was NOT in our favor), we'd be eating sushi and hot meals from Family Mart (which is a convenience store). Family Mart does have great food, though, considering that it's like a 7Eleven. My friend Emma noted, and I quote, "The hard boiled eggs there are literally perfect." Hotels and accommodation in Japan will seem expensive because you're not getting much space. This especially rings true in cities. Emma reminded me that in Tokyo, your hotel room or Airbnb will be very small, but efficient, and there's so much to explore anyway. You'll hardly spend time there.
I say going to Japan is worth it, despite it being a very expensive place to travel, because Japanese people are amazing, and Japan is generally amazing.
Africa
I think what surprises most travelers is that Africa, a continent that goes into our news and media as developing countries with less wealth than the West, is surprisingly expensive for travel. My friend Daniel Herszberg, who has been to every country in the world, said that some of the most expensive places for him have been Sub-Saharan Africa, where the cost of hotels is "jacked up" because of diplomats.
In more well-traveled parts of Africa, the cost of travel is still high, although not extreme, like for Daniel's purposes. Let's see why.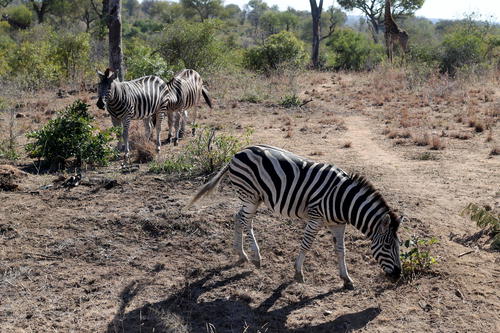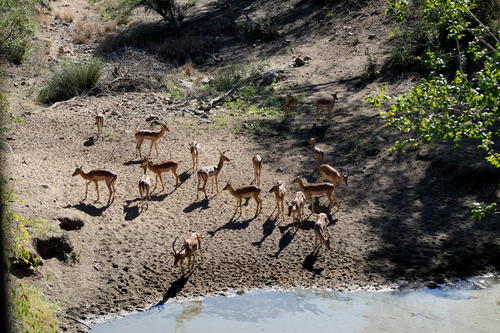 Zanzibar
Zanzibar is a photo-worthy (I'll cut to the chase! Ha) island off the coast of Tanzania, known for white sands and blue water beaches to rest your eyes on. It's not cheap though. Zanzibar is, out of the more "well-traveled" destinations in Africa, one of the most expensive. That's because it's an island.
Hotels are where a lot of the expense in Zanzibar comes from. Many are resorts and are priced at $200-300. Day trips are also expensive.
African Safaris (various countries)
I went on a safari in South Africa, and this was the bulk of the money I spent during my entire trip. I recall it was around $400 and that was a lot at the time. Going on a safari is a quintessential travel bucket list item for many globetrotters, and are marketed as a "must" if you're headed to Africa.
My friend Danielle, who went to the region recently, said that the catch in terms of being pricy is that there aren't backpacker or budget options really for Serengeti (Tanzania) or Masai Mara (Kenya) for hotels. In order to see the animals, you have to go on a tour.
For Nairobi (Kenya), according to Danielle, you could probably find cheap places to stay, but if you want to do a safari, "It's really tough if you're on a budget."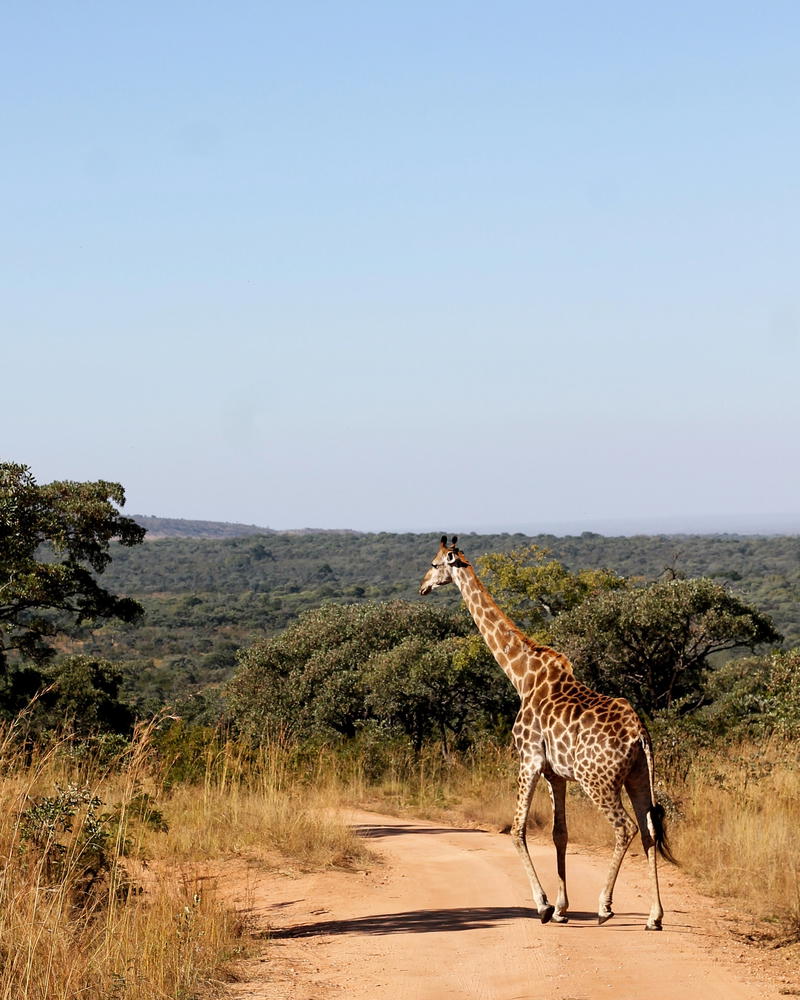 Antarctica
And finally, the last continent: Antarctica. The world's least-visited continent is now accessible for the modern traveler, and the only way to do it is … to take a cruise.
Antarctica
It's not that Antarctica is actually expensive; rather, it's that the way to get there and experience it safely (and there aren't any alternatives) is with a large group on any number of cruises and tour packages.
It's common knowledge now that going to Antarctica can't be done cheaply, quickly or unsafely, as it is far away, and isolated. Cruise tours from either Chile or Argentina will run a traveler $5000 to $15,000 depending on the type of vessel, length of trip and tier of luxury.
Enjoyed our article?
Consider supporting us! We're a 2-person team (learn more about us here) and your support enables us to create quality content. Thank you!