34+ Vegetarian (And Vegan) Snack Ideas for Travel and Road Trips
Written by Becca
•
Updated on September 6th, 2023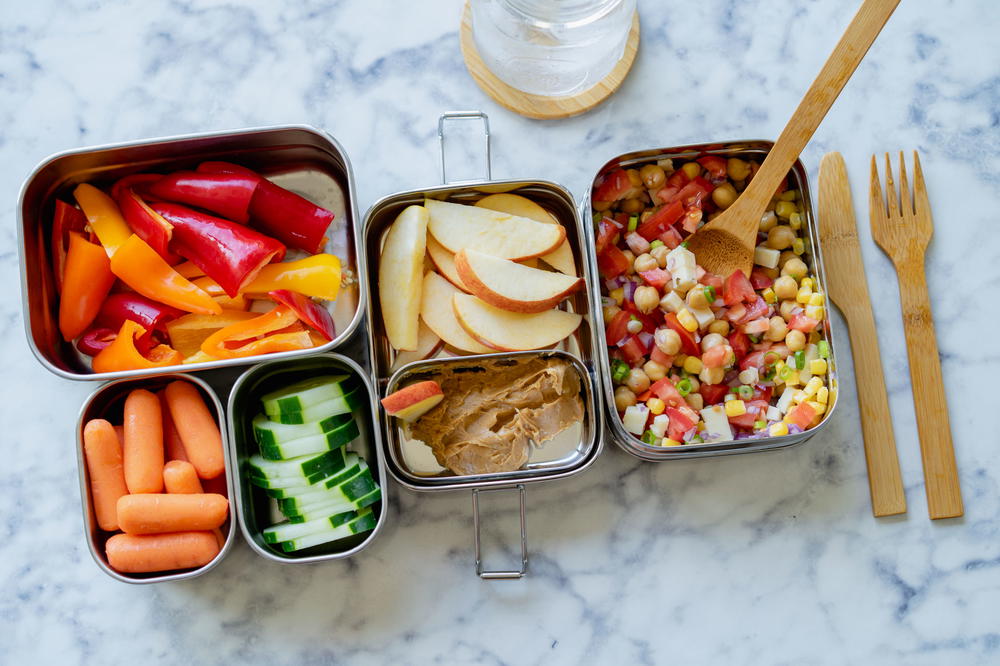 Here are our proven best ways to save money while traveling. When traveling on a budget, there are lots of ways to make your money last longer, even during inflation.
This article may contain affiliate links. We earn a small commissions when you purchase via those links — and it's free for you. It's only us (Becca & Dan) working on this website, so we value your support! Read our privacy policy and learn more about us.
With our extensive experience traveling, and taking many different types of trips, we've picked up a few tricks for snacking.
Dan and I love snacks and between the two of us, with my allergy to gluten and intolerance to dairy, and Dan keeping a vegetarian diet, we find that the best travel snacks and road trip foods are vegan and/or plant-based.
We like keeping vegetarian and vegan because it simplifies things. With a health mindset, we seek out snacks and foods that are friendly for the environment, natural, organic and free of harmful chemicals.
We've organized this guide into categories that have made sense for us throughout our travels as we've perfected the art of vegan and vegetarian snacks for on the go. In the list that follows, you can expect to find ideas for healthy vegan snacks to take on your trip, along with vegan and vegetarian foods that travel well.
Fruits and Veggies for On the Go
The downright healthiest way to get healthy vegetarian and vegan snacks on the go is to look no further than the produce section at your grocery store, corner market or farmer's market.
Whether you are looking for vegetarian road trip food or vegan travel snacks, fruits and veggies can be filling, full of fiber, nutrient-rich and more. If you eat enough of them, they can even constitute a full meal if you need to pack in a quick and healthy lunch during a car trip.
Here are our best ideas for vegetarian and vegan road trip and travel snacks that you'll be glad you packed!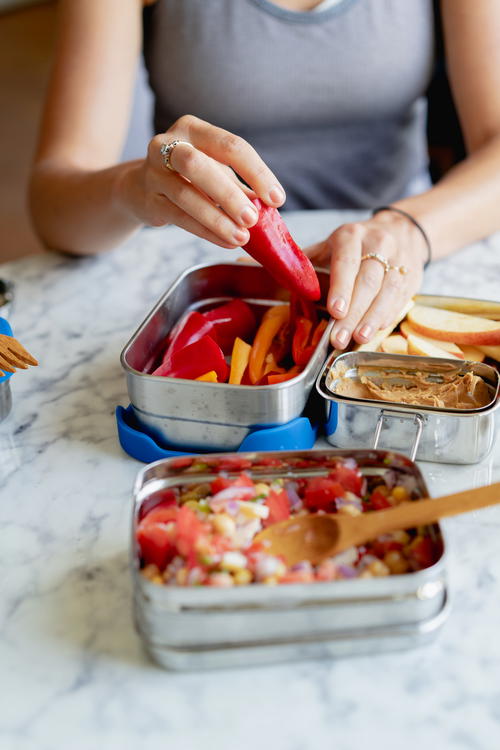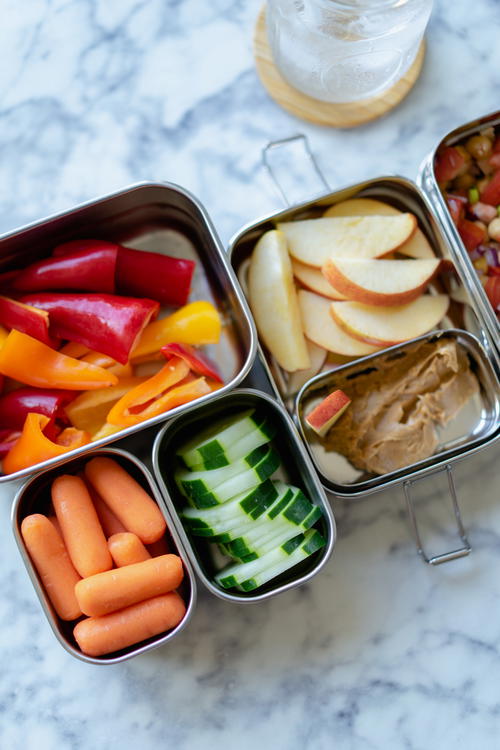 Whole fruits
Whole fruits are an easy go-to and easy to pack snack. Plus, they don't require any additional packaging. An apple or a banana go a long way in a variety of different vessels.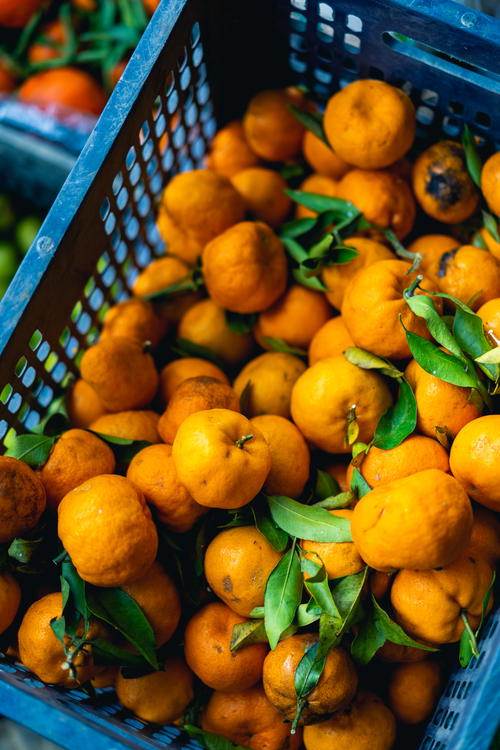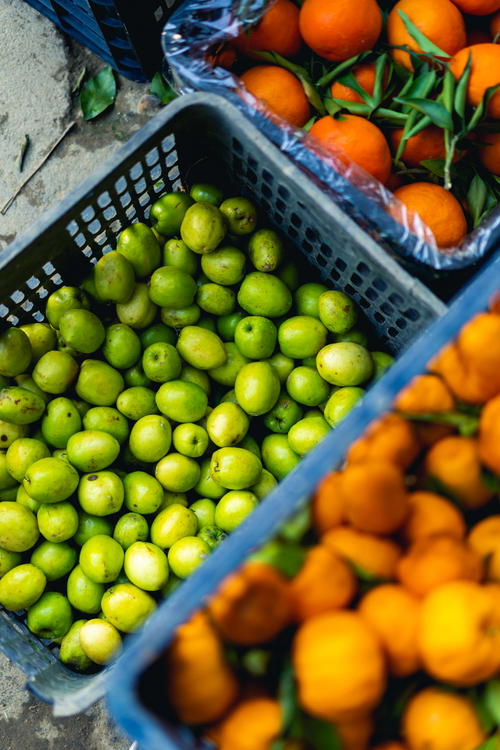 We've found the most luck with apples, bananas, oranges (or clementines and tangerines). And, don't forget that some fruits come in handy snack-size dimensions already, like blueberries, raspberries, strawberries and blackberries! These make a great berry medley in a travel-sized sustainable container like EcoLunchBox travel containers.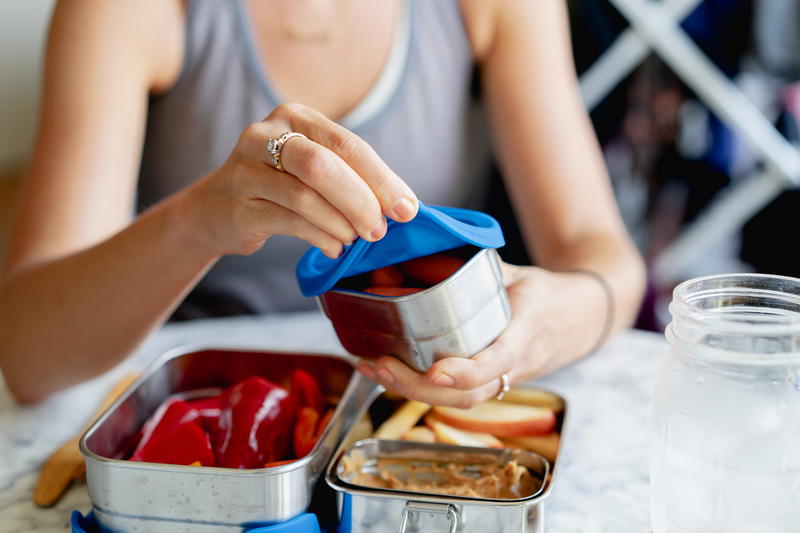 Please keep in mind, though, if you are hiking or in nature somewhere, throw away your peels and various fruit droppings.
While peels biodegrade, they might not be good for the environment in which you leave them (for example, if the seeds are not native to the surroundings).
Cut-up fruits
We like the convenience of cut-up fruits. They are a nice treat on a hot day or staying balanced with a diet. Cut-up fruit like cantaloupe, honeydew, watermelon and strawberries make great snacks for on the go.
Put your cut-up fruits into sustainable plastic-free travel containers like ECOlunchbox Seal Cups, and you'll have leak-free storage for food while you're on a trip.
Whole veggies
Some vegetables can be eaten whole, which makes the convenient to take right from a grocery store or market, to your plane, train, trip or hike! Among these are grape tomatoes, cherry tomatoes, mini sweet peppers and small (or large!) Persian cucumbers.
During road trips in Portugal and Spain, we munched on grape and cherry tomatoes right from the carton, and it was a great way to add in healthy vegetables during the day.
Cut-up veggies
Cut-up veggies require a little big of prep, but the rewards are, of course, nice and yummy. Among the snack-able veggies you can buy either same-day or a few days in advance are celery stalks, zucchini (sliced), large carrots and bell peppers.
We tend to slice these to the size of the container we put them in, like the ECOlunchbox stainless steel travel cups.
Pickling your vegetables for snacks
If you haven't left home yet, one thing you can do before you leave for a trip is to pickle your veggies. With a few days of pickling or kraut-ing, you can have travel-ready snacks that either do, or do not, require silverware to eat.
Among our favorite vegetables to pickle for snacks are Kirby cucumbers, string beans, red onion slices and baby carrots. These snacks pack quite a zesty punch (and just remember to maybe consume them outside instead of in a cramped environment like an airplane).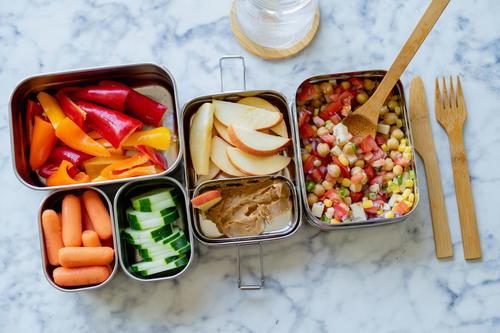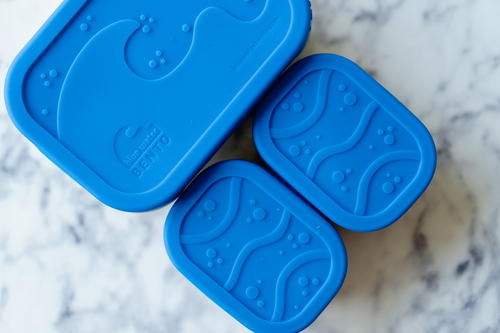 Dried Fruits
Dried fruits are great for vitamins, nutrients and fiber, and one of our favorite vegetarian and vegan hacks is having some figs, dates, prunes or Craisins on hand when we leave for a day trip or a longer-haul vacation.
Some tips for these handy and healthy travel snacks are to a) buy in bulk and pack them, and b) buy a whole package of these, rather than a single serving, which won't be priced as competitively.
As for buying in bulk, the good news is that it takes months for them to go bad! Try getting these types of snack items at your Costco.
The last time we had flights to Mexico, we made homemade trail mix with dates, prunes and walnuts with sunflower seeds, getting in all those fiber elements before not being sure what our diet would look like in the next few days.
Vegan and Vegetarian Protein-Heavy Travel Snacks
As people who tend to avoid meat while traveling, sometimes, our protein sources can be a bit low!
We typically seek out protein sources like nuts (vegan), eggs (vegetarian), fish (vegetarian) and vegan "meat," depending on where we are. If you sense you may have trouble at your destination, pack along some of these road trip and on-the-go plant-based protein snacks.
Nuts (Vegan)
Brazil nuts
Pistachios
Almonds
Walnuts
Peanuts (not actually a nut because they're legumes)
Sunflower seeds (technically a seed)
Cashews
What's your favorite? I tend to love cashews and walnuts, mixing them with dried fruit for snacking on a trip.
Vegetarian & vegan alternative protein snacks
Getting enough protein is a challenge when you are vegetarian or vegan, but when you put your mind to diversifying your protein sources through a little additional snacking, you can be surprised!
Beyond Meat is one of our favorite plant-based meat alternative brands, and their new jerky is made of pea protein!
You can use their store locator or pick up some jerky on Amazon.
Forget that jerky was originally for meat: vegetarians can enjoy fish jerky with all the flavors.
I got introduced to EPIC products before leaning into a vegetarian/vegan lifestyle. Their new paleo-friendly fish-based snacks are convenient and healthy.
You can find EPIC products on Amazon and also use their store locator to find their products near you.
This vegan jerky is for plant-based snackers and travels very well.
Chips & Crackers for Road Trips
If you know us, you know we can't stop ourselves when it comes to chips and travel snacks that have a crunch to them. In fact, we try to avoid buying large bags of chips because we'll eat the whole thing in one sitting. Yikes!
Chips don't have to be potato chips, nor corn chips, and this is something I've found out in my gluten-free diet. Chips these days come in an array of amazing varieties, from black bean chips to sweet potato chips to cassava and coconut chips. Let's look at some great on-the-go vegan and plant-based snack ideas that fall into the 'chips and crackers' category.
Remember cool ranch Doritos from elementary school? If you're now a vegan, you can still enjoy the flavor with this plant-based chip snack.
Learn more about Rhythm Superfoods on their website (you can shop there too). Their products are typically shipped and sold by Amazon, which is nice!
Crunchy and salty, these edamame snacks really do the trick on a long car trip. How cute are they! When we took them out of the package, they looked delectably munch-able and satisfying.
With only 100 calories per travel-size mini bag of roasted edamame beans, they're gluten-free, keto-friendly, vegan and high in protein. They check all our boxes for ideal snacks to bring on road trips.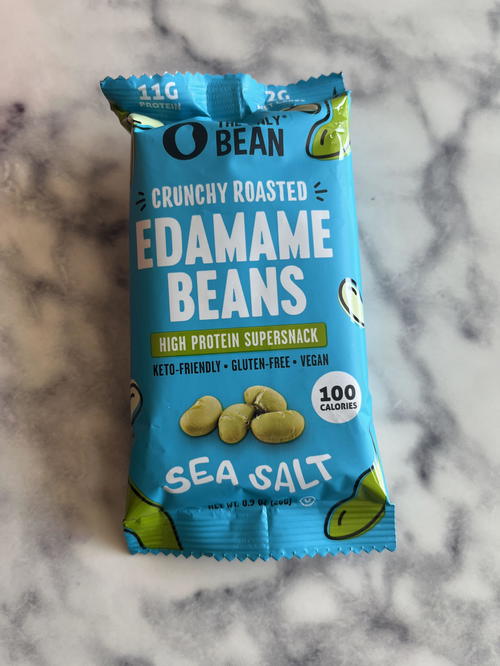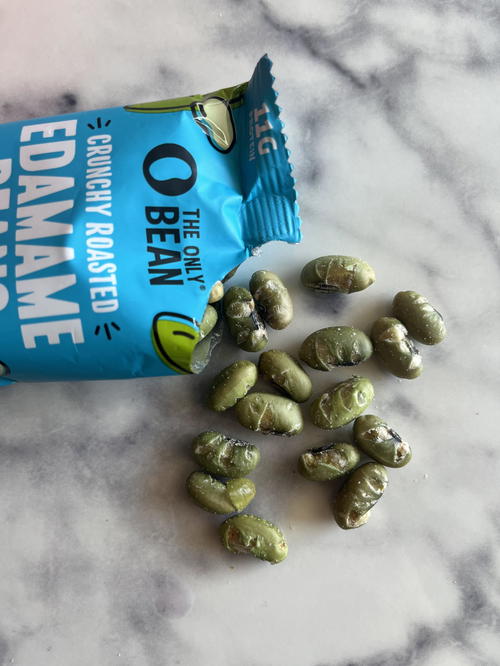 I can't get enough of Dang products. They're delicious, crunch, and pretty guilt-free for vegan snacking.
Dang products aren't sold on their website anymore. You can usually find them at Whole Foods and Amazon).
Veggie chips are a simple snack that you can take on a hike, train or plane, and these are vegan and kosher.
Cauliflower products are all the rage now! These keto chips are vegan and perfectly salted.
Hippeas have found a way to make yummy snacks from chickpeas. This vegan snack is cheese-flavored, and great for travelers who gave up dairy ages ago. Dan really enjoys these!
HIPPEAS are found at most grocery stores. We always see them at our local Whole Foods. Use their store locator to find them near you.
You can also find them on Amazon through a variety of different sellers.
Vegan and Vegetarian Dips
In this day and age of convenience in which we live, it's easy to come by packable and travel-size vegan and vegetarian plant-based dips for your chips and snacks.
Take for example, Sabra hummus cups: they're so cute, and the perfect size for having in the car, or on a plane!
So convenient, and great for dipping veggies or chips. Hummus is one of Dan's favorite snacks because it levels up fresh cut veggies.
You can find hummus at almost every grocery store. It's sometimes harder to find snack-sized cups. Depending on your travel situation, you can pick up a few, portion some out into a container and go on your way! You should try to keep them chilled but look on the packaging to see if that is necessary.
Personally, I like salsa with mostly anything, from carrots (try it!) to tortilla chips. What will you dip in your travel-sized salsa?
Similar to hummus, it's harder to find individual cups of salsa. You can find jars at pretty much every grocery store, small market and gas station. You almost never need to refrigerate (even after opening) so it's great to have it around — even if you don't find the smaller cups.
Dairy & Vegan Dairy Alternative Snacks
I personally don't eat dairy products or cheese, so I'm open to cheesy alternative snacks that don't contain lactose or animal products and are therefore vegan. Keep in mind that a lot of vegan cheeses may contain nutritional yeast, so if you have an intolerance to histamine, be sure to read the ingredients.
Check out these cheese-flavored plant-based snacks below for a surprise, the next time you're on the go.
Holy smokes, these are delicious and absolutely addictive. These brown rice crisps pack in the flavor, without the dairy products, and they are free of common allergens.
They're crispy, crunchy and make great little dippers if you have some dip on hand. We can't wait to take them on a trip.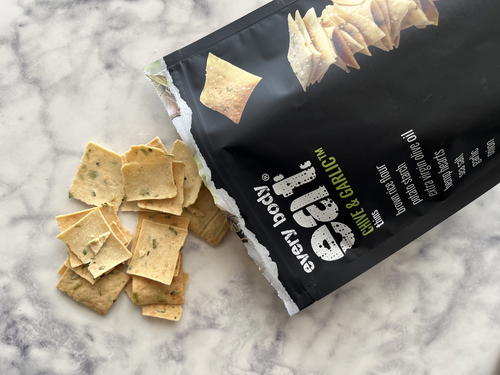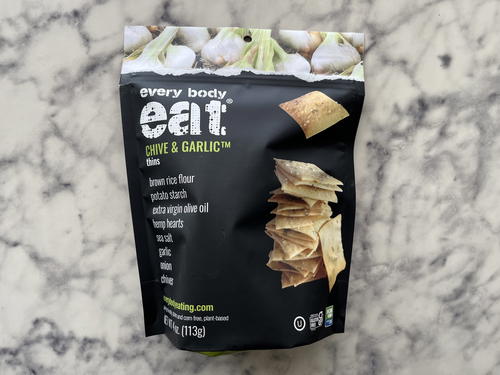 Note that the cheese flavored varieties have nutritional yeast in the ingredients, in case you have an intolerance to histamines (good to mention, for those who do). Otherwise, the EBE facility is free of wheat/gluten, milk/dairy, soy, peanuts, tree nuts, corn, sesame, eggs, mustard, celery, lupins, sulfites, fish, shellfish, and mollusks (according to their website).
Check out this store locator to find out where to get them.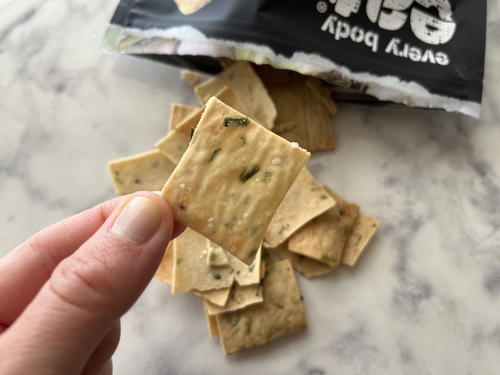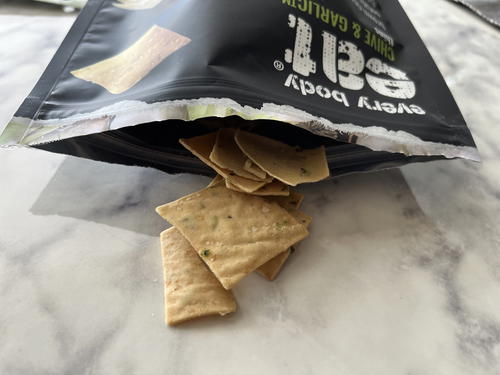 And, they turned out to be a pretty snazzy flight snack.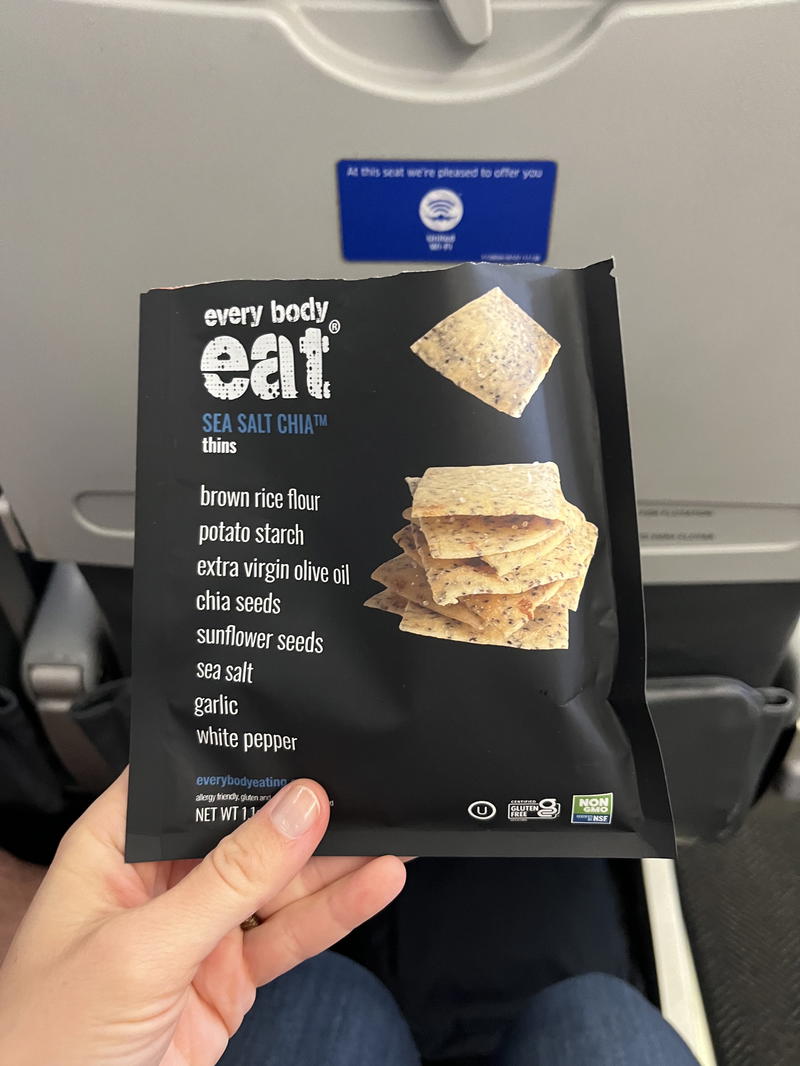 These vegetarian cheesy snacks are mini and cute!
I like the taste of cassava, and these vegan cheese-themed snacks are free of common allergens.
Are you on a gluten-free diet and going vegan? Even if you're not, try these cheddar-flavored crunchy snacks for a trip.
Could you believe that these cheese-ish oven-baked crispy snacks are gluten-free, dairy-free, keto and vegan? Incredible.
Plant-based cheese balls? Count us in! These are nutritious and low-calorie, with no dairy.
"Guiltless" Snacking
Sticking to a vegetarian or vegan diet may make your friends think you're a health nut, but we all know that everyone deserves a treat every now and then! Check out these delectable vegan and vegetarian snacks that are super close to the "real thing."
Magic Spoon was created to be a guilt-free cereal that fits a keto diet. It is gluten-free, with 13-14g of protein per serving, great for a veggie diet. Dan has had their cereal as a snack and thinks it's a great way to keep your diet on track.
Because the cereal has a decent amount of protein, it truly is a guilt free snack that fits into most diets.
With flavors like Cinnamon Roll, Cocoa, Peanut Butter and Maple Waffle, we're excited to try them all, and bring them on vacation for breakfast (or really, any time of day).
Try the Magic Spoon Variety Pack or their new bars combo pack, which make an even better vegetarian snack on the go.
You can also browser some of their products on Amazon.
We love the flavor in these smooth and creamy espresso bites. They are totally vegan (as per these selections below), and made with 100% Hawaiian island coffee. As a bonus, you can also melt them in hot water for a coffee drink on the go when you're traveling.
If you live in a hot climate or if the weather has been hot recently, keep in mind that these could melt a little while being shipped. We put ours directly into the freezer when we unpacked the package.
We also recommend the "edible espresso" sea salt espresso bites, which are also completely vegan and pack a flavorful punch, with a kick of caffeine. If we could, we would eat these all the time, especially with our morning coffee.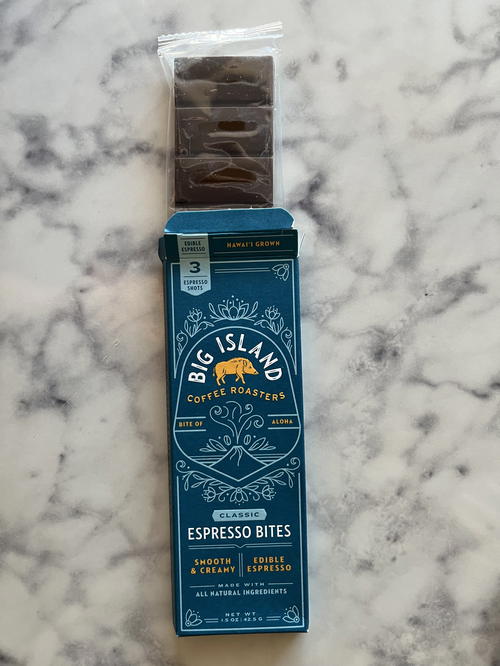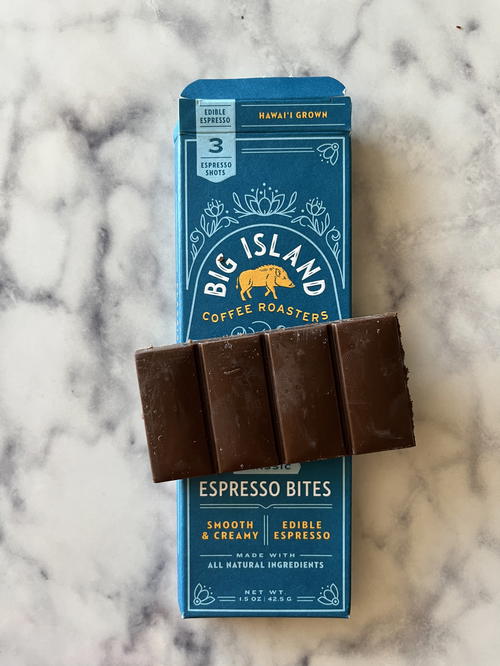 And, if you love coffee…
Big Island Coffee Roasters makes travel-friendly Hawaiian Coffee Singles, which are compostable steeped coffee sachets for making coffee on the go, like on a road trip. All you need is hot water, so there's no need for a grinder, coffee maker, filter or anything like that.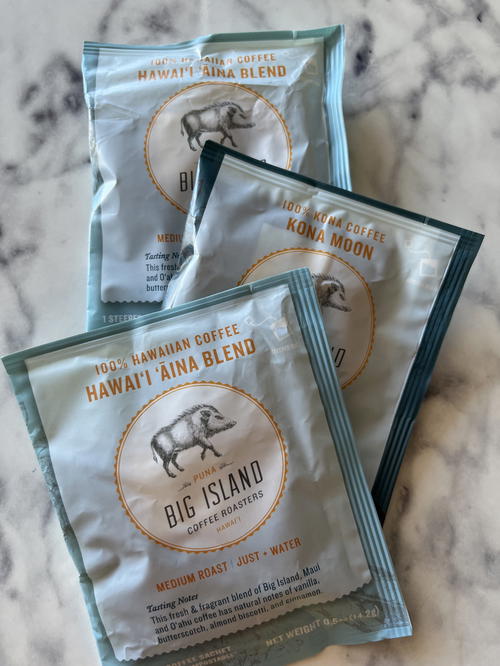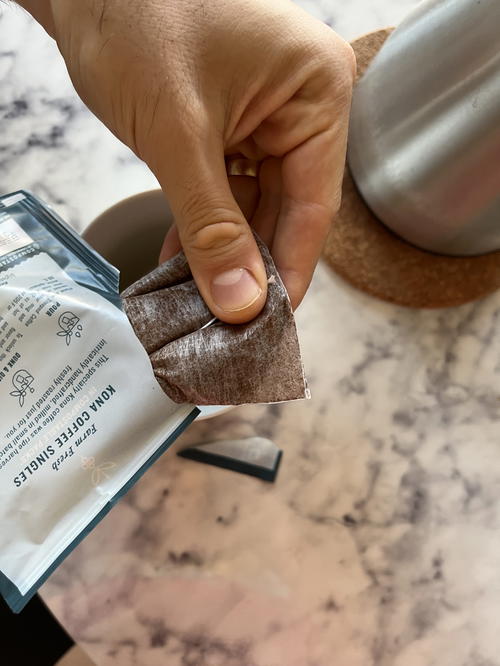 We tried this at home, to practice for making coffee while traveling on our next trip. We thought this coffee tasted great, in only minutes of this quick brewing technique.
We put a bit too much water in the mug and the coffee was a bit light. Next time, we will use less water or let the coffee steep for longer.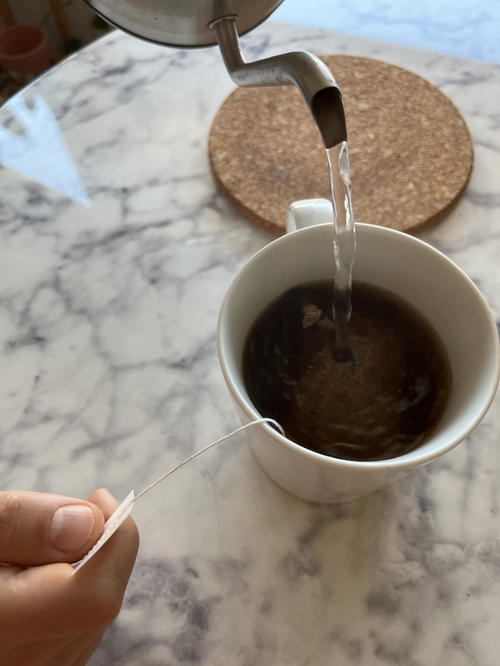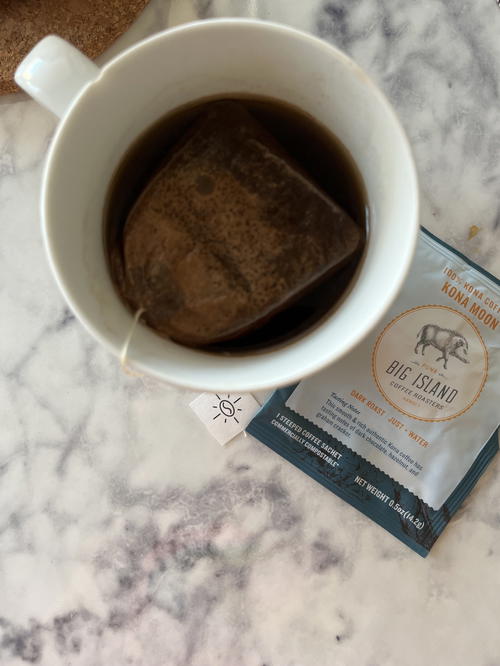 I discovered Partake Cookies at my local store a few years ago and I've made them my birthday treat year after year.
They're vegan, gluten-free and free of common allergens, which makes them very easy to bring to gatherings and parties where someone might have a random allergy to eggs or soy, not to mention road trips, when you may be sharing snacks!
These soft-baked paleo and vegan mini treats come individually wrapped and are great for taking on the go.
Gummy bears are my true guilty pleasure, but the original kind is full of junk, sugar and gelatin. Good thing there are vegan and organic ones on the market now! Check out the Project 7 Low Sugar Variety Pack (8 pack)!
I'm a HUge fan of the Hu products, since my days trying the paleo diet. Hu Chocolate is a winner because it's vegan, free of soy (and soy lecithin) and gluten and it tastes amazing.
Vegan & Plant-Based Smoothies & Shakes
There are plant-based smoothies that come pre-bottled, so you can take them on the go! Just keep in mind that for going through airport security, these will not be able to come with you.
However, they're totally fine for going on road trips, train rides, bus trips or day trips from your home. You can also pick up these types of bottled protein drinks when you arrive in your destination and you head to a grocery store.
These bottled protein drinks have vegan protein sources from pea protein, pumpkin seed protein and flax, with added Omega-3s and a green blend. They're gluten, dairy and soy-free, so they check all my boxes for vegan protein on the go.
Pirq makes vegan protein shakes that are gluten-free, dairy-free, soy-free, non-GMO, kosher and keto-friendly, featuring (in this flavor) strawberry golden milk with turmeric tumeric, maca, plus plant protein. They're perfect for taking in your bag when you're heading out for some travel.
These vegan shakes are a source of calcium, iron, vitamin B12 and zinc, which are essential nutrients for anyone whose diet does not contain meat! The EVOLVE protein (20g per bottle) is sourced from pea protein, so it's 100% vegan.
Vegan & Vegetarian Protein Bars
We became recently introduced to the No Cow products and personally, we're glad that they're all of the following, for both our dietary preferences: vegan, gluten-free, dairy-free, soy-free low sugar, high protein AND Kosher.
There are a variety of flavors to choose from, like Birthday Cake, Key Lime Pie, Chocolate Mint Cookie and S'mores. Somehow, they've packed 20-21 grams of protein into these vegan snack bars.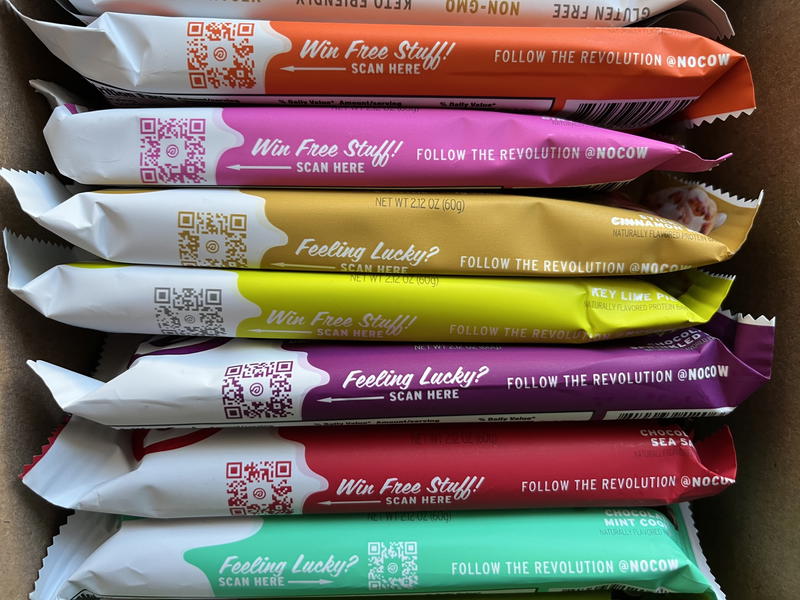 Regarding the flavor, we felt there was slightly something to be desired, as these bars are a little dry. With the sweetness coming from a sweetener blend of stevia and monk fruit, you may find the flavor reminiscent of other nonperishable snack foods that use the same idea.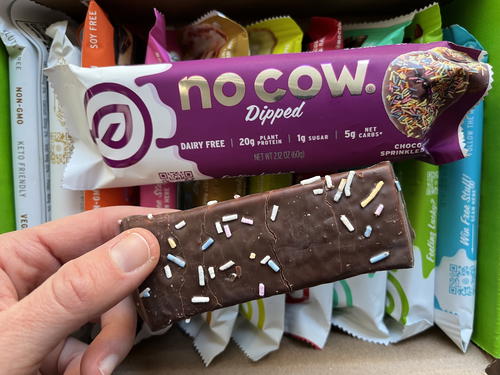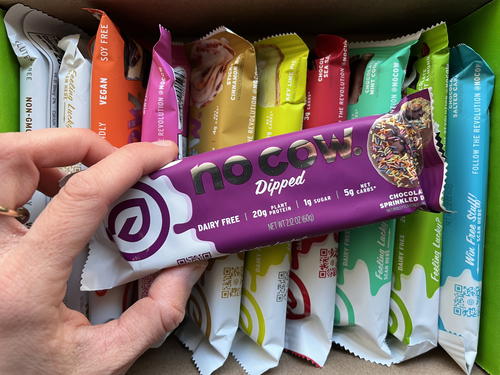 Nevertheless, these will satisfy a dessert craving if you're on the road, a hike or in flight.
Enjoyed our article?
Consider supporting us! We're a 2-person team (learn more about us here) and your support enables us to create quality content. Thank you!