Is Mexico City Safe for Travel in 2023?
Written by Becca
•
Updated on October 31st, 2023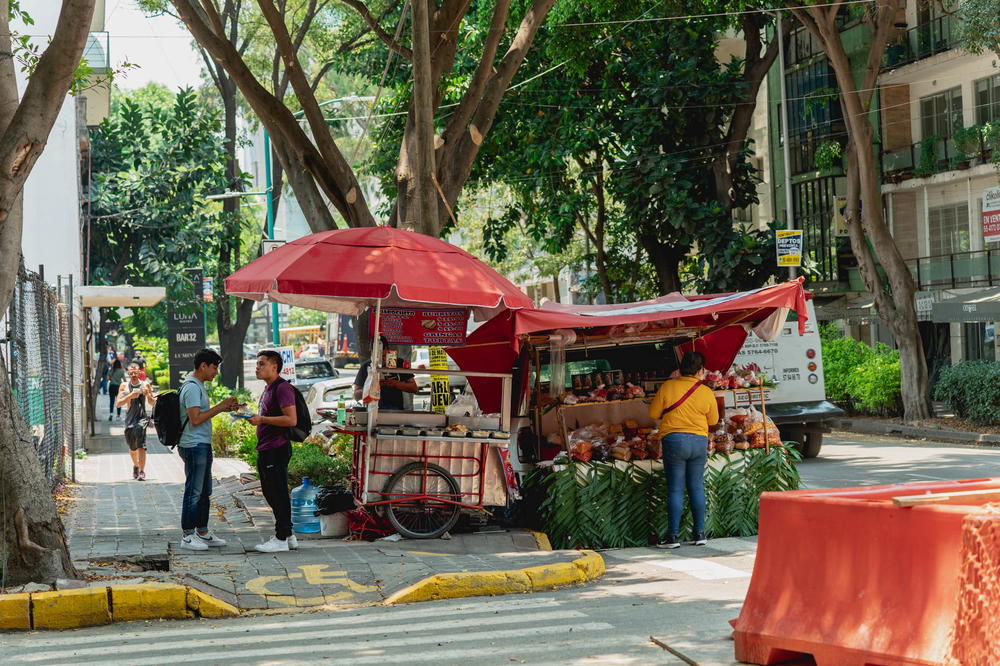 Mexico City is worth visiting during travel, but how safe is it? See safety info in Mexico City for women, solo travelers, tourists and expats living in CDMX, discover common scams.
This article may contain affiliate links. We earn a small commissions when you purchase via those links — and it's free for you. It's only us (Becca & Dan) working on this website, so we value your support! Read our privacy policy and learn more about us.
Table of contents
Close table of contents
Mexico City is one of our favorite travel destinations for its culture, food, number of things to do and great memories we have there.
But is it safe?
We've had friends and families raise their eyebrows when we mention that we're going to go to Mexico City, and go back to Mexico City, and go back again.
To be honest, in all our time there, we've personally never experienced any crime: no small crime, and no big crime, either.
However, there are a good number of things to know about your safety when it comes to taking a trip to Mexico City. Safety can pertain to health, crime, money, scams and more.
In this guide, you'll learn about the safest areas of Mexico City, the areas to avoid, the safest ways to get around Mexico City and general safety tips that we're glad we've used over the years. Let's go!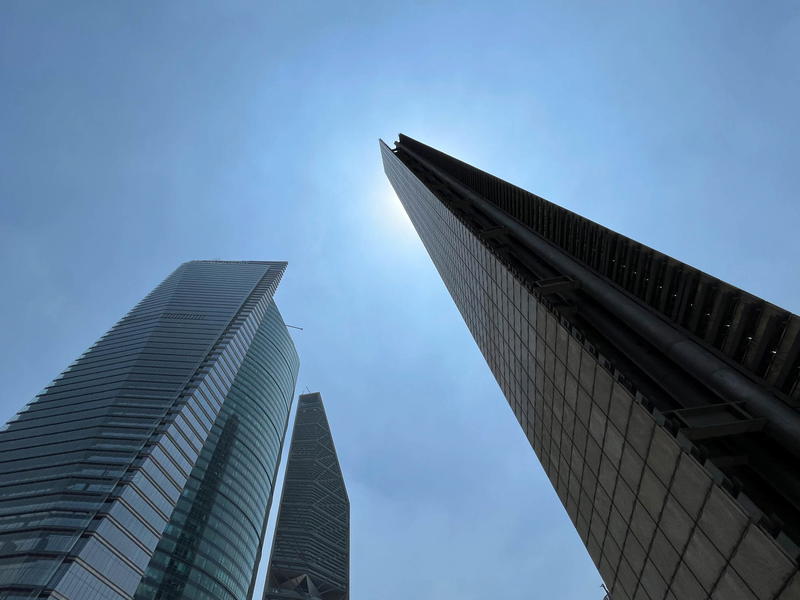 Is Mexico City safe for travel?
In short, we give this question a big "yes:" we've spent more time in Mexico City than in other places to which we've traveled, and we love the city for a reason (because it's awesome and so much fun to visit).
We even recommend it as a great city for first-time travelers.
But also in short, there are a few things to know when it comes to safety, so we'll be sure to touch on those things.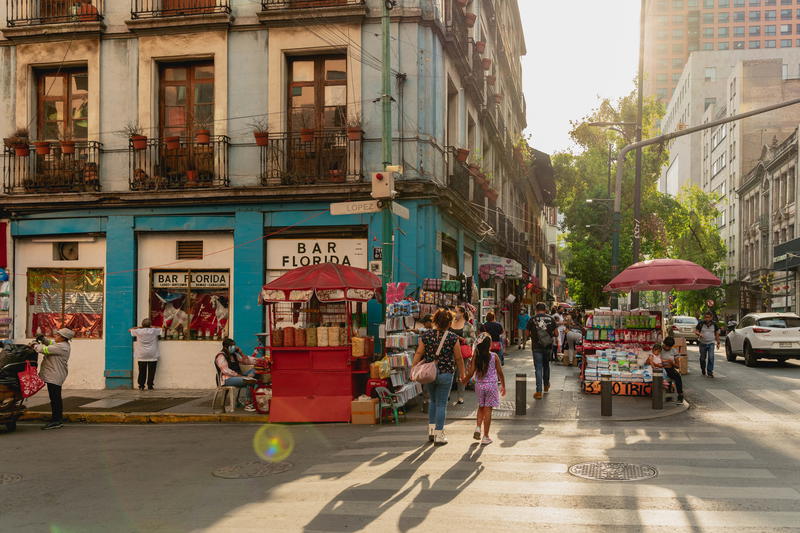 For solo travelers
Mexico City is surely somewhere I'd travel alone, and I'd even say it's safer than places to which I have traveled by myself, like San Jose, Costa Rica.
If you are trying to go to Mexico City as a solo traveler, I'd have no doubts for you. I'd recommend staying in a fun hostel where you can meet other travelers, and to use a Mexico City travel guide to figure out what to do each day in the well-traveled neighborhoods.
If you'd like the companionship of a group, check out a group tour! There are so many to choose from, like this mezcal tour in a small group.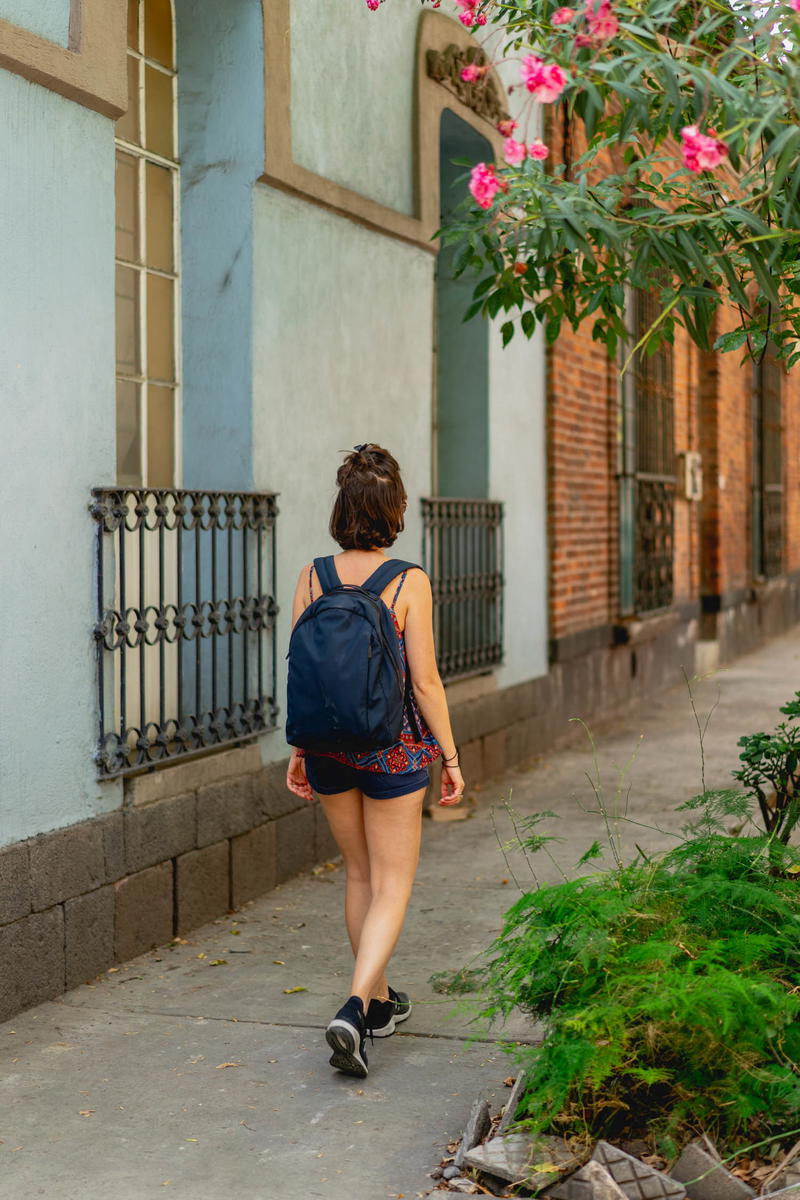 For female travelers
Women travelers may have a few more questions than men, and that could be because Mexico has a more 'machismo' culture than Western countries like the US, Canada and Europe.
What I will say is that for myself, as a petite American woman (who speaks near-fluent Spanish), walking around areas like Roma Norte and Condesa feels completely safe to me. I've also walked on my own around Centro, gone shopping in the Mercado San Juan on a lunch break and I've taken the metro alone!
These areas (which we will comment on soon!) are common areas for expats, digital nomads and travelers to stay in.
If you'd like the confidence and security of a group, try an intimate guided tour or excursion of Mexico City's most crowded areas like in Centro.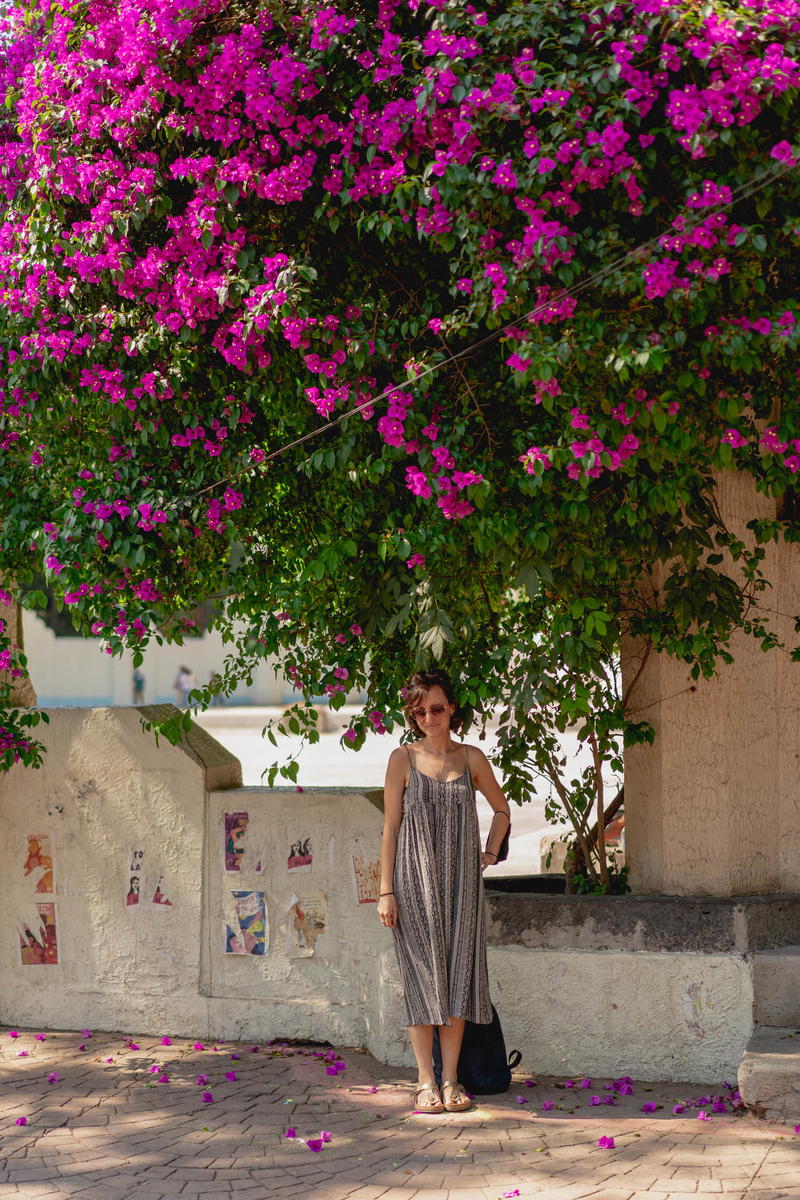 For couples
Mexico City is a great place for couples, and safe as well. Dan and I have spent seven weeks in Mexico City as professionals working remotely, and we took a "purely vacation" trip to CDMX, so we could enjoy some time as a couple.
If you're into romance, there are tons of bars we recommend where you can cozy up with a cocktail or live jazz (can you believe it?) and entire lists of excellent dining and entertainment experiences for date nights as well.
For couples, Mexico City is very safe, especially if you're always traveling in a pair, and if you pay attention to the general safety tips we recommend below!
For families
Mexico City is a family-friendly place, and you can see this in the mothers with children eating at Neveria Roxy, having birthday parties in Bosque de Chapultepec and sitting down for brunch in Polanco.
Mexico City is a place we'd love to take our children some day, to visit all the museums, teach them about what they see in all the markets and let them play in the playgrounds in the big leafy parks.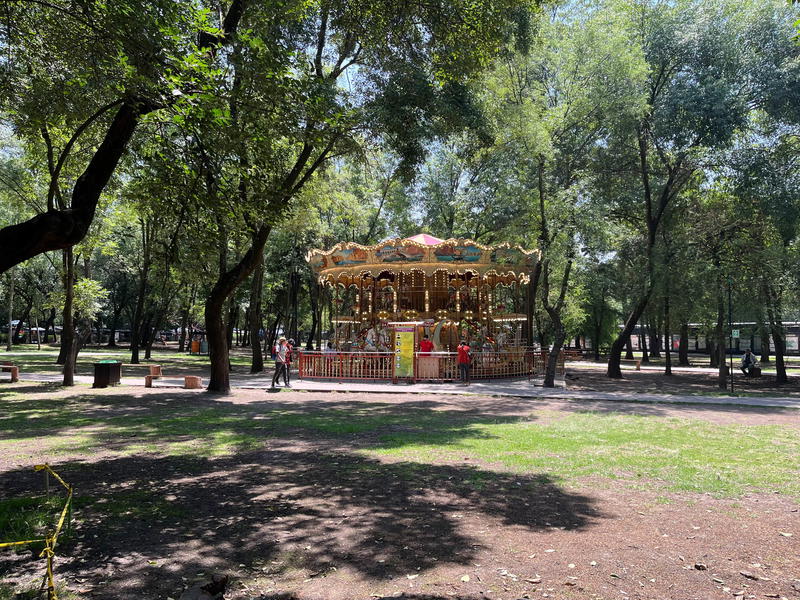 Is there crime in Mexico City?
The truth is that yes, Mexico City has crime. The other truth is that as a visitor, you won't be spending time in the neighborhoods that are magnets for crime, because those neighborhoods are not welcoming to visitors and do not have places of interest for the value of your trip.
Types of crime
Mexico City has various types of crime, from petty crime like iPhone pickpocketing to larger crime pertaining to drugs and cars.
The truth about crime in Mexico City is that we witnessed some during our last trip. Our friend, who is a savvy traveler and always keeps a foot on her bag strap in restaurants and cafes, was in a coffee shop in the Condesa neighborhood, and paid a bill with a barista while taking her view off her bag for about ten seconds.
All it took was ten seconds for a thief to run by, snag her bag without her ever even seeing, and leave, with her laptop, Kindle, AirPods and wallet all inside. The story continues with a bit of a chase, as she was tracking the location of her AirPods through AirTags location tracking, but unfortunately did not receive any of her things back even after speaking with two teams of police who tried to help.
What to do if you experience crime
If you experience crime in Mexico City (and we say this from recent experience because we had to help our friend whose backpack got stolen), call 9-1-1. If you speak Spanish, that is great, for speaking to the operator and describing your predicament. If you do not speak Spanish, they can transfer you to the English-speaking operator.
If you experience crime, find the nearest police officer or police team and report your issue. Police in Mexico City typically do NOT speak English, so have your best Spanish and/or your translation app ready.
Lastly, if you experience crime in Mexico City, enlist the help of your embassy. It's a good idea to have your country's embassy information at the ready, and you can usually call to talk to someone about obtaining a police report from a reported issue, or, a replacement of your passport if it was stolen.
What are the safest areas of Mexico City?
There are many safe areas of Mexico City where you can spend your trip. We've spent time in various neighborhoods and have personally never experienced crime, although as we'll touch on, crime is a possibility and we have to be transparent about that.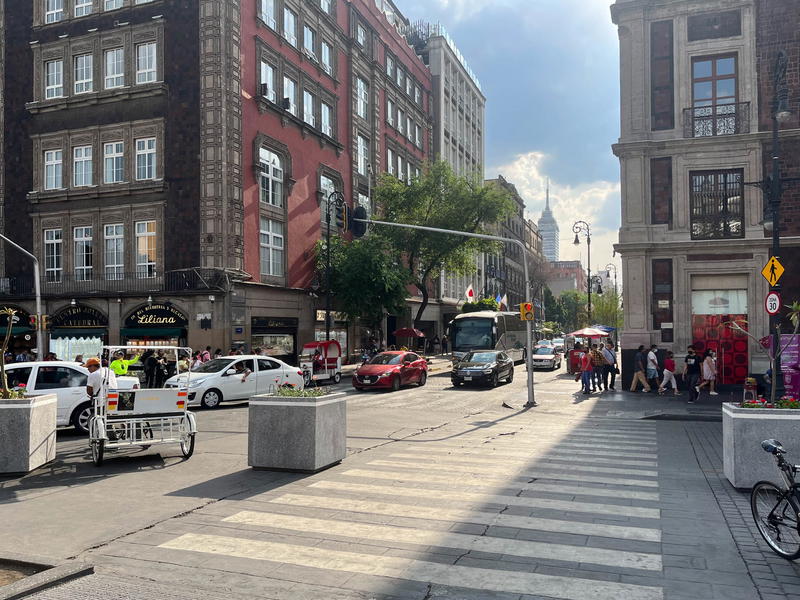 Roma Norte
This area is where you'll find hotels, trendy nightlife, restaurants and lots of expats. Roma Norte is an area right next to Condesa (see below), and is popular with expats, travelers, digital nomads and young families.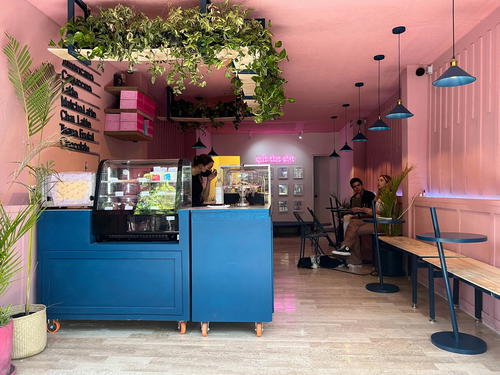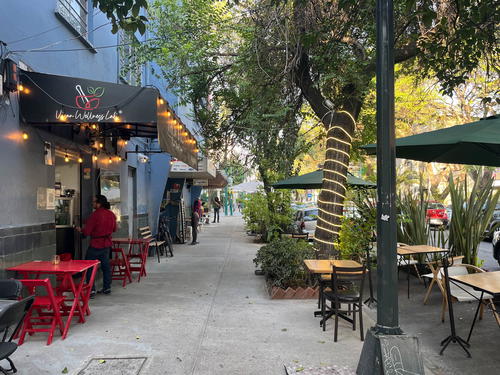 Condesa
Condesa is a beautiful neighborhood with art deco architecture where you can visit Parque Mexico, check out the boutique shops and visit lots of nice cafes.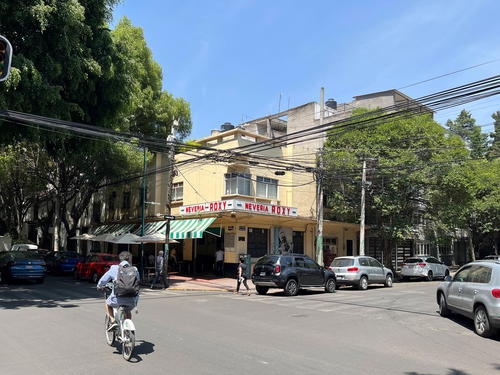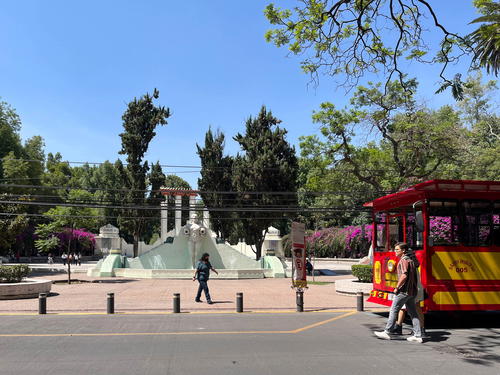 Polanco
Polanco is an upscale residential area north of Bosque de Chapultepec known as a place where expats and young families live. There is lots of luxury shopping and a great dining scene.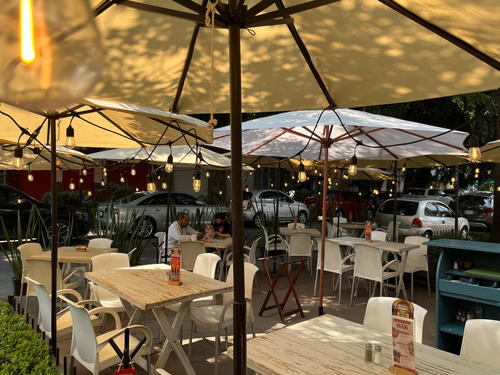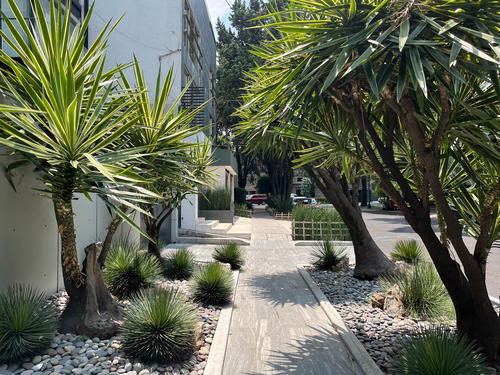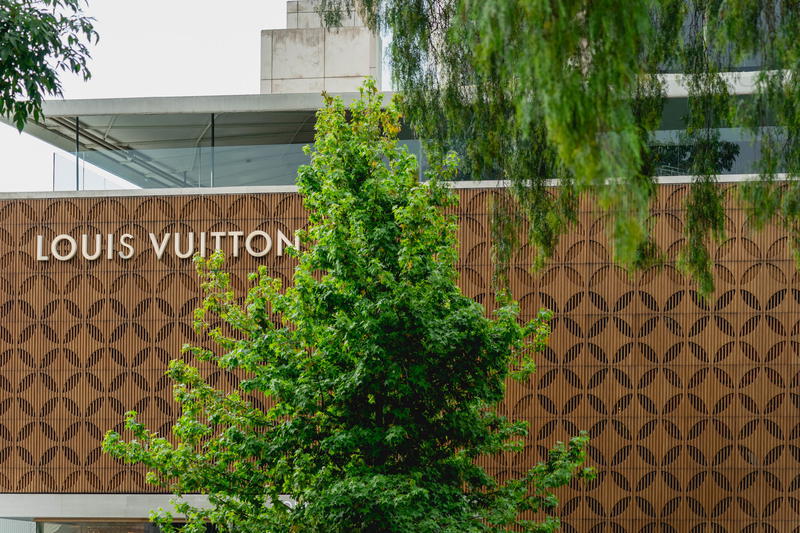 Coyoacan
Coyoacan is a kind of hipster neighborhood in the southwest of Mexico City, and it's accessible by metro. This is where you'll find the Frida Kahlo Museum, Coyoacan Market and a lovely central park and fountain.
Juarez
Juarez is one of Mexico City's newest trendy neighborhoods, and has great cafes, restaurants, yoga studios, architecture and pedestrian streets.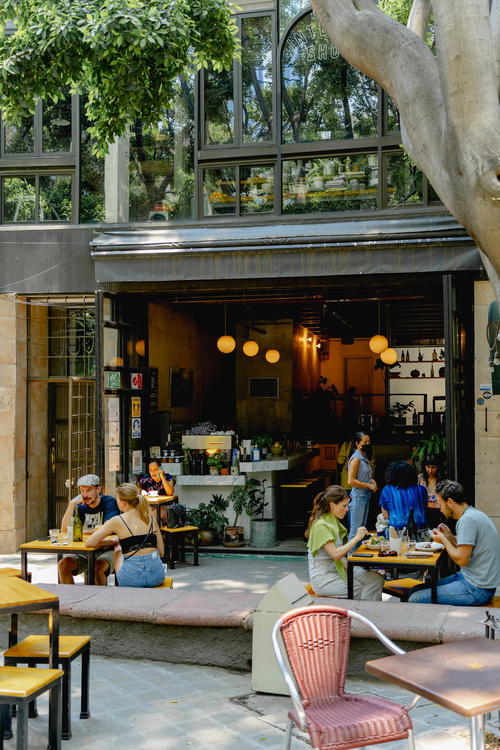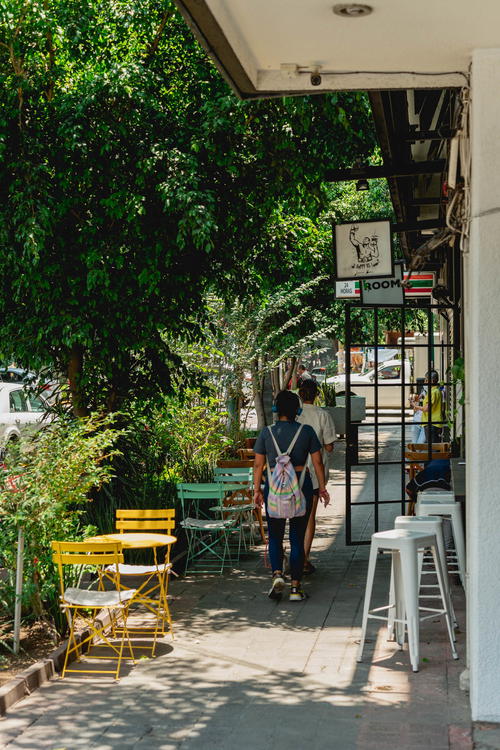 Other safe areas for visitors
Other safe (but less central) areas include Lomas, Santa Fe, San Miguel Chapultepec, Napoles, Del Valle, Escandon and Narvarte. Any of these areas would be nice to stay in, although it depends if you're going to CDMX to visit a friend, or family, or if you'd prefer to be in the center of the city to do sightseeing.
Which areas of Mexico City should you avoid?
The areas to avoid in Mexico City are the ones where tourists don't have a reason to go, so that's good news!
At all costs, you can avoid the following areas: Iztapalapa, Ecatepec, Tepito, Guerrero, Lagunilla, Tlahuac and basically all the outskirts of the city. You could also avoid certain areas of Centro depending on the time of day.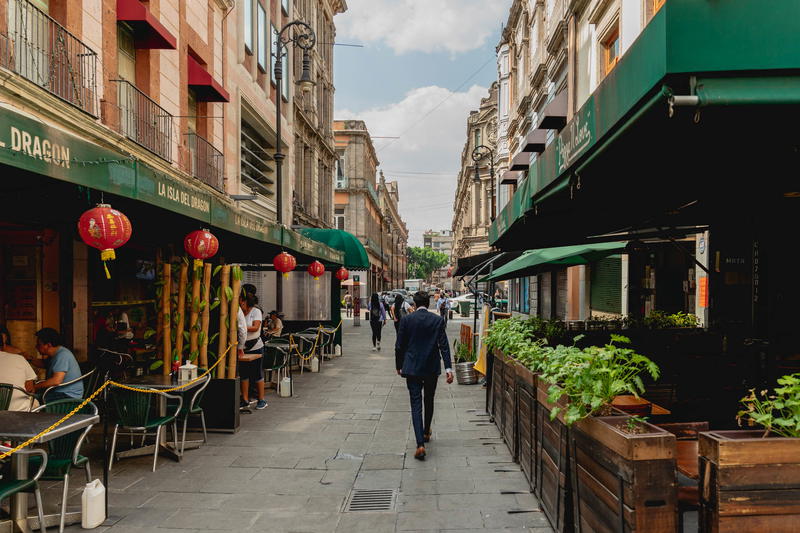 Nighttime is never suggested for walking around alone if you're outside the safe areas mentioned above. If you need to go to these areas, it is advised to be very careful. Go in the daytime only, dress down, with no sunglasses or jewelry visible, and go with at least one other person.
If you do wish to walk around at night, we suggest going with a local guide who is fluent in Spanish who can guide you around typical things going on in the city after dark. Try a guided walk like this!
Thanks to our friends Rachel and Diana, for helping us out with this list, and more info you're finding here!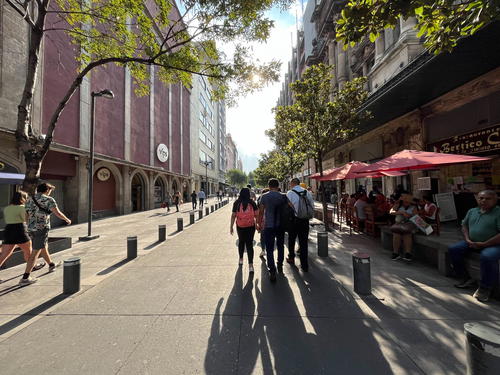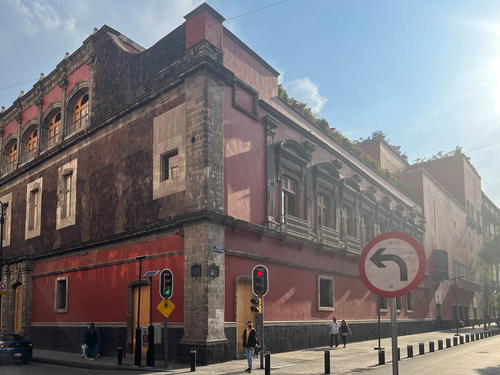 Scams in Mexico City to watch out for
There are a few common scams to look out for in Mexico City. Some of them may seem familiar if you have done a lot of traveling. Be aware of the types of scams and how to not fall for them, listed below.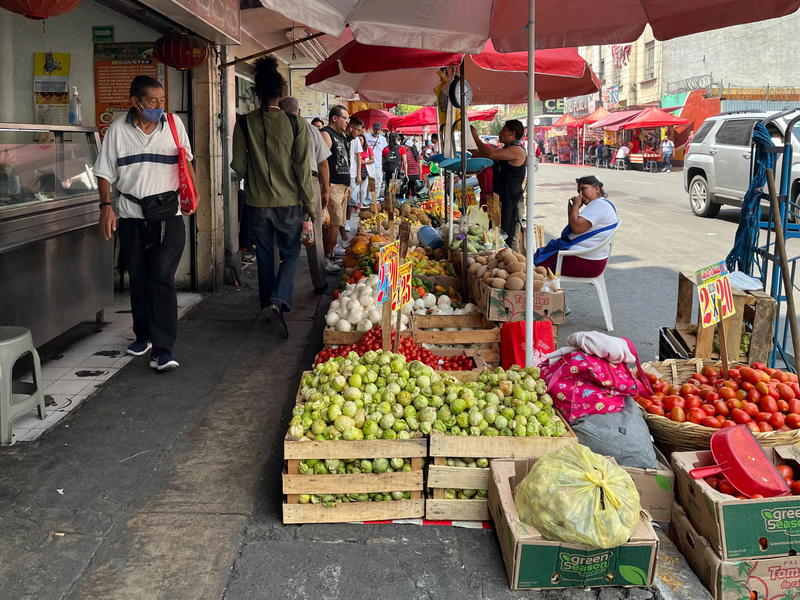 The Mustard Scam
This scam is increasingly common, especially toward foreigners. Someone will squirt mustard at your back, and in making you think it was bird poop, a team of two nice-looking people (could be women, or nicely-dressed men) will come to "help you clean it off" with napkins or wipes, and in the meantime, will take your wallet or any of your other things that can be quickly swiped.
Serial scam artists
Expats have reported a serial scam of scam artists, usually women, who pretend to be your friend, complain about having bad roommates or some type of excuse, and they follow you and ask for money. They may make a plea to ask to stay with you for safety and guilt you into providing her with a place to stay. Ultimately, these women will steal from you, so never invite any strangers home to where you're living or staying!
Cell phone scam
Scam artists will look for foreigners who look busy texting on their phones while walking down the street and they'll bump into you so you drop your phone. The aim is to crack the screen, so that you feel obliged to go to their shop or market and 'have your screen repaired.'
The 'repair shop' will be in the back room of a store or market, where a group of individuals will surround you and demand that you pay an exorbitant high fee, or, if you say you cannot afford the price, they will request that you hand in your phone to them as compensation. If this happens to you, involve the police immediately.
Text money scam
There have been reports of visitors checking out for a purchase on their phone, when they receive a text message, asking to verify the purchase or enter bank information. After going through the requests to "unblock a credit card," scammers are able to withdraw money from your account (for example, 9000 pesos) without even having access to the actual card.
Lesson: never open text messages that ask for bank information in Mexico!
Metro boarding/exit scam
If you're boarding or leaving a train car on the CDMX metro, beware of groups of people that may push you around. Have your bag close to your body or worn on your front, and do not have anything in your pockets while riding the metro. Groups of men may push you around and while you are distracted, take your wallet or phone. You'll probably never see your phone again.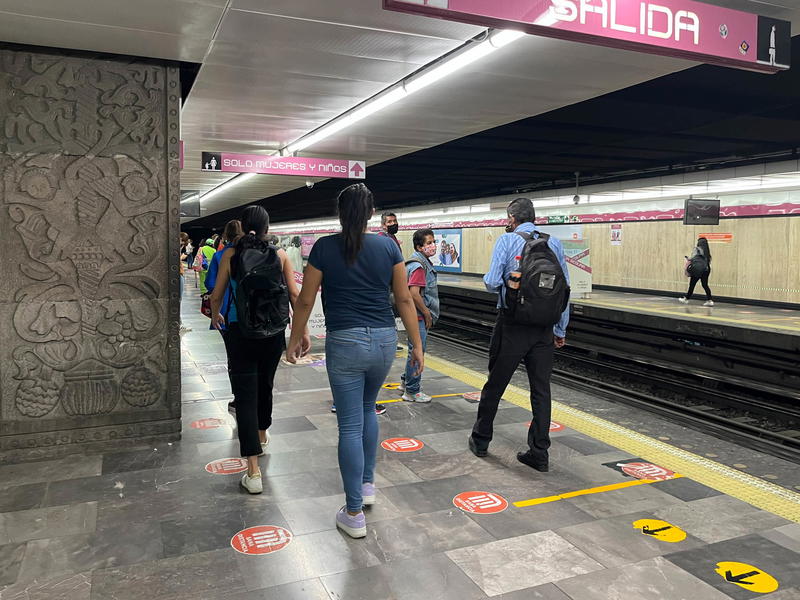 Safety items to bring to Mexico City
You can never be too safe, especially in one of the world's biggest cities! Here are some ideas to make your trip as safe as possible.
Money belt
With a money belt, keep the bulk of your money and credit cards hidden, and close to your body. This is handy in case you fall victim to any of the scams above!
Purse with a zipper
Having a purse with a zipper like my any of these fanny packs (which has both a high-quality zipper and a magnetic flap) is an extra layer of security when compared with a simple open-top tote bag.
Dummy wallet or second wallet
I learned about a dummy wallet, or fake-out wallet, from my friend Joe, when we were traveling in Nicaragua!
Having a "dumb wallet" in your pocket in addition to a money belt where all your real things of value are kept will help in case your pockets get swiped in the Metro or if someone comes up to you demanding for your wallet.
Keep about $5 worth of money in your dummy wallet, and no credit cards. This type of wallet will make a thief happy, and will keep your real money stash even happier. Here's a super cheap wallet to get before your trip.
Apple AirTag
Apple's new AirTags help to keep track of and find your items alongside friends and devices in the Find My app. We saw these become immediately useful when our friend's backpack was stolen in Condesa.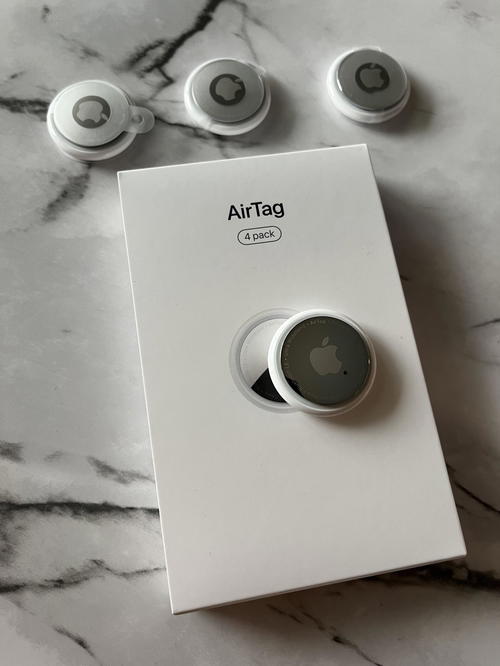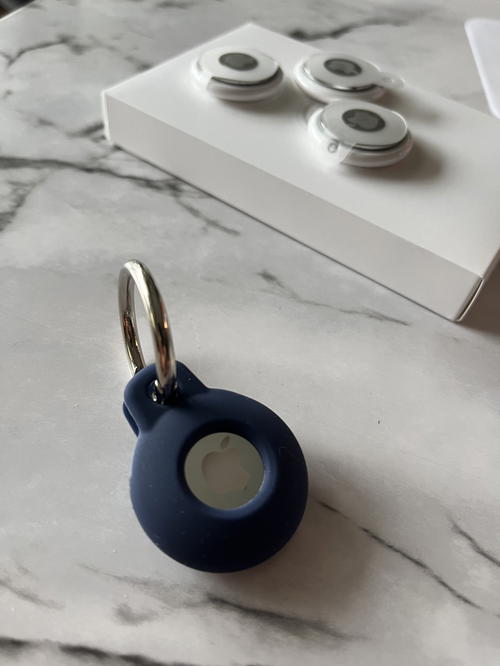 We were able to track the location of her AirPods that had an AirTag on them and it was incredible. A simple one-tap setup instantly connects your AirTag with your iPhone or iPad.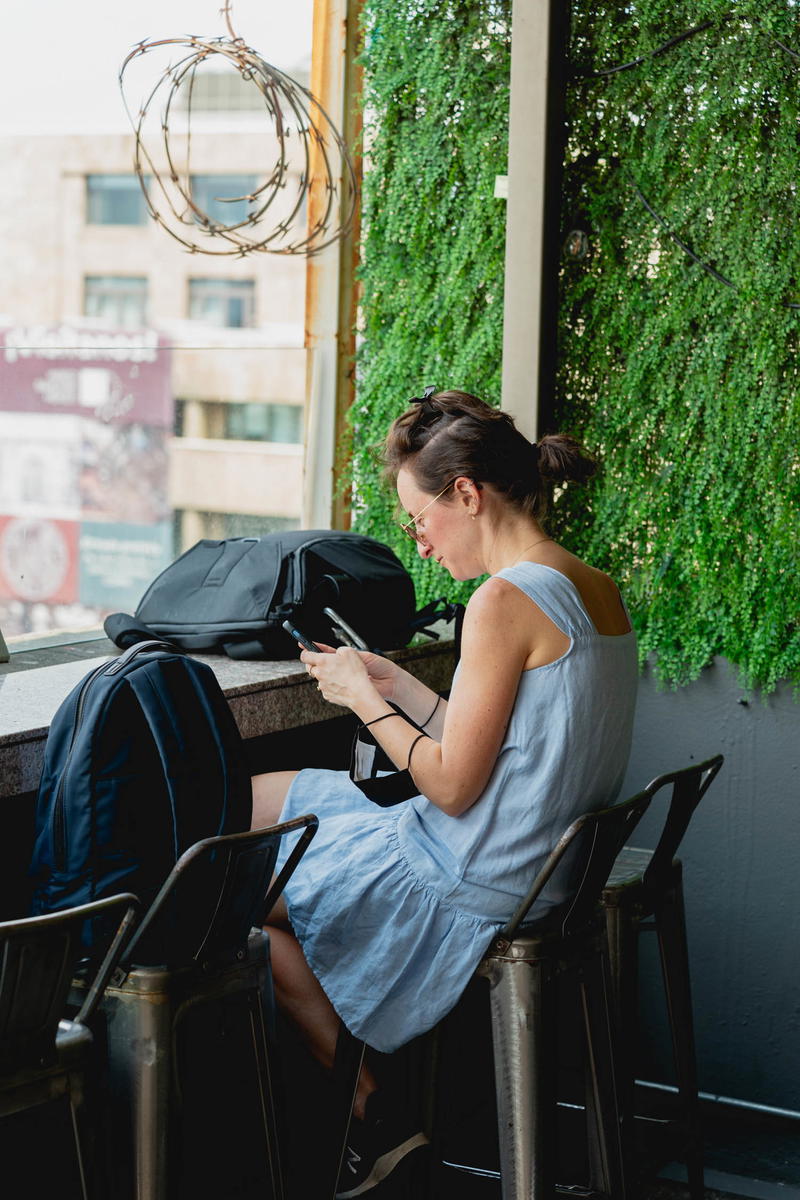 Wire-style lock
Our friend Jimmy says he never travels without a retractable wire lock, especially in Mexico, due to theft of laptop bags being common as soon as you step away from your bag in a cafe.
The great thing about a product like this is that it is super lightweight and mobile, and it could be the single item that prevents your purse, bag or backpack from being stolen from a restaurant or coffee shop. (You can also use them on buses, on airplanes and in airports.)
Safest ways to get around Mexico City
There are loads of safe ways to get around Mexico City, from walking, to Uber to taking the metro. We've done them all, with no problems!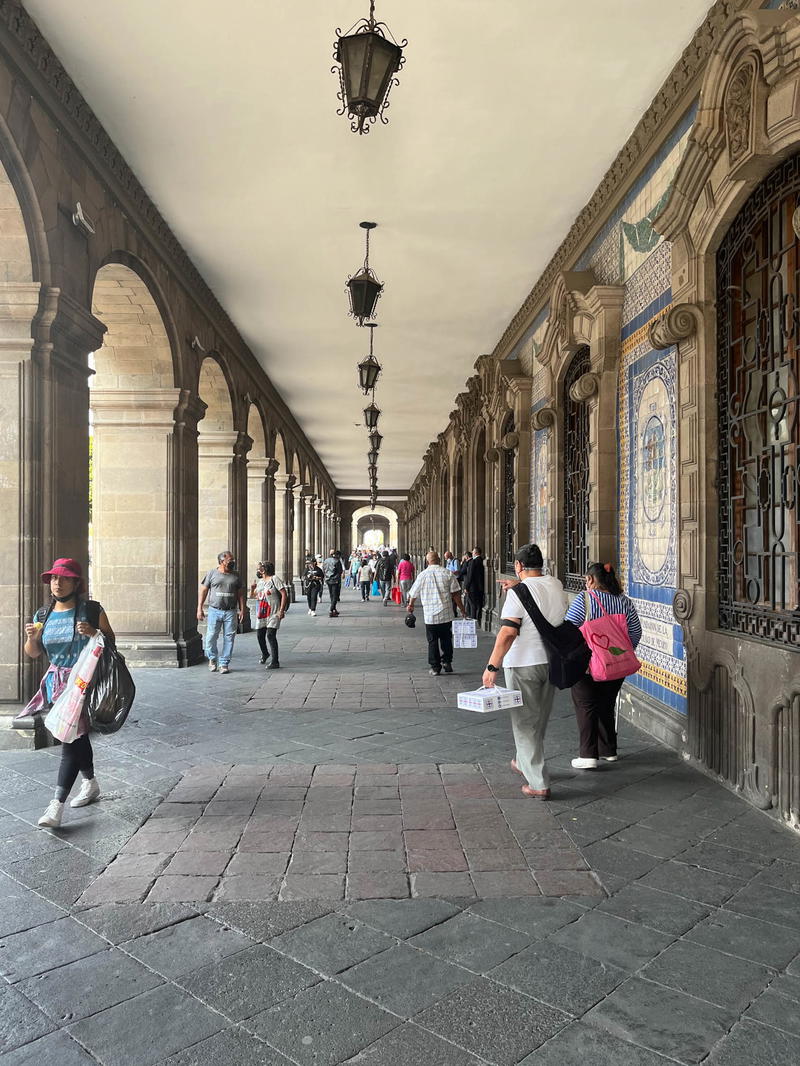 Walking
We like walking in Mexico City! We find it to be a great option, especially if we're on an itinerary of locating all the photography spots in a certain neighborhood.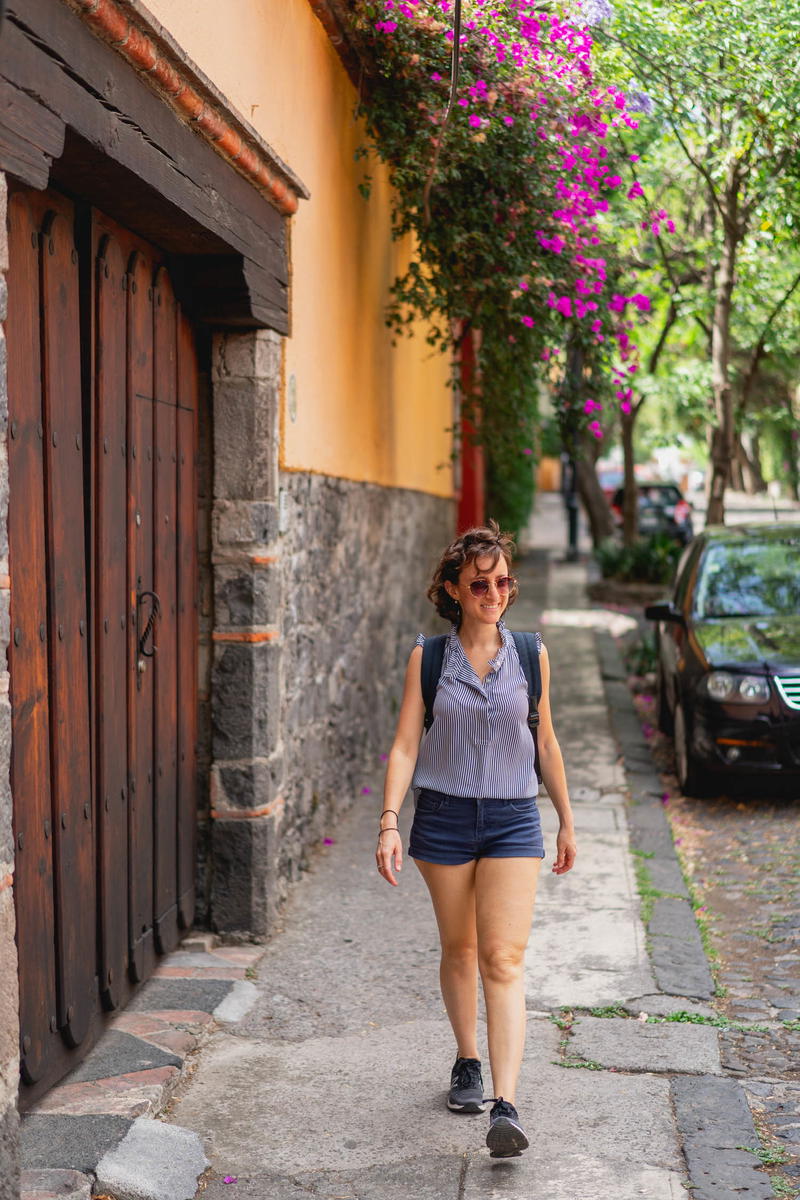 Uber
Uber is a great method of transport in Mexico City because you can use your travel credit card in the app just like at home, and the fares are super affordable. As it regards safety, you'll always be able to see your driver's name and rating, and if you leave something in the car, there's a way to get back in touch.
The Mexico City Metro
The Mexico City Metro is a robust transportation system. We have mostly used Line 1, from Insurgentes (Juarez) to Salto del Agua (Centro).
Helpful Tip
If you are female, choose the women & children metro train car at the left of the platform.
While the metro is generally safe, there are a few stations to avoid, according to locals: Pantitlán, Tacubaya, Cuatro Caminos, and most of Líneas A and B.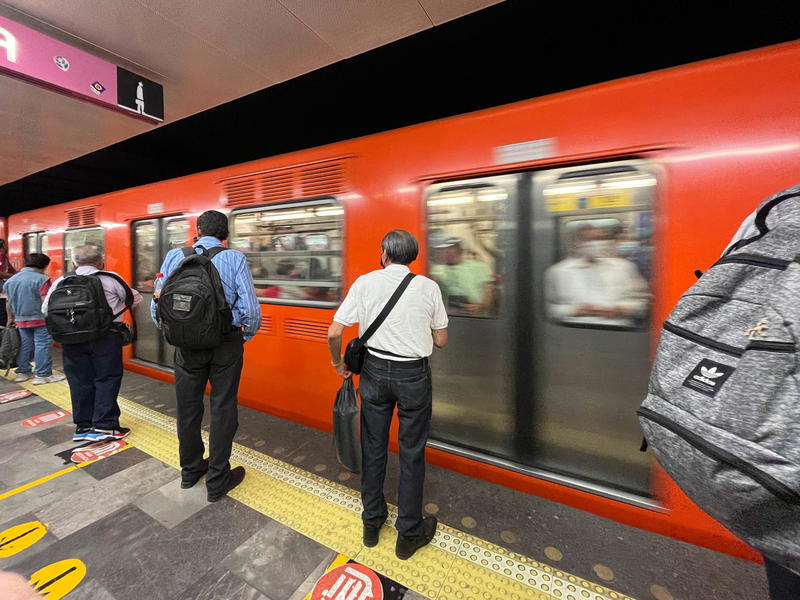 As for when to travel on the metro, service ends at midnight each night. Metro service is reliable, safe and pretty convenient all day long if you are smart, not flashy and know how to blend with people and keep an eye on your belongings.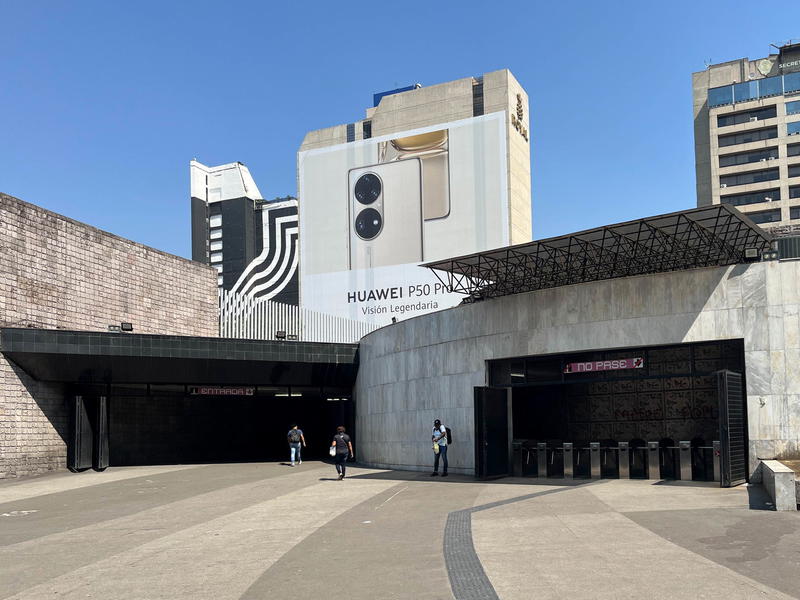 According to local Mexico City friends of ours, any time could be good or bad, depending on your luck. You should exercise increased caution after 10 pm.
As a resource, you can learn more about the Mexico City Metro at this metro map page.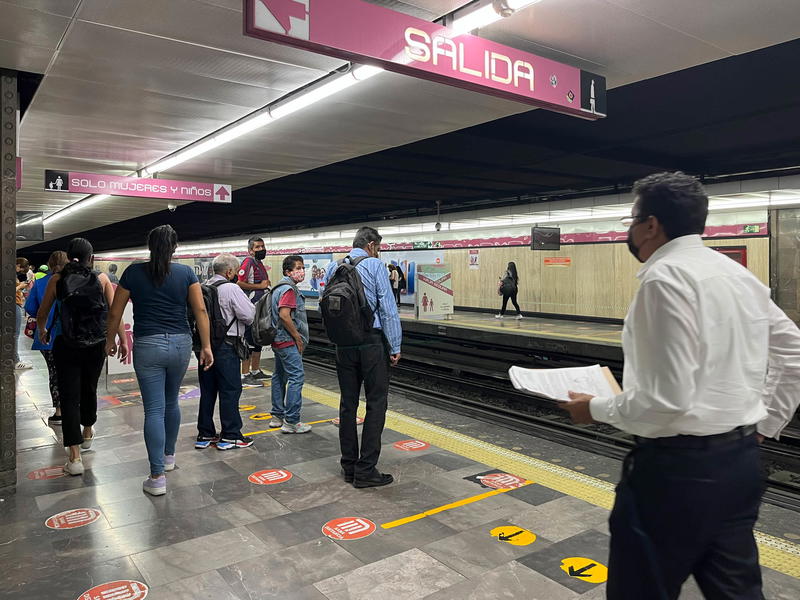 Food & Water Safety in Mexico City
Dan and I have experienced different issues with food in Mexico City (and sometimes, none at all!). Most recently, I got sick in Mexico City from we're-not-sure-what, and we're not even aware of what I could've avoided to have not gotten food poisoning. In 2018-2019, while in Mexico City for nearly seven weeks, I did not get sick from food once.
You could be totally in the clear during your trip, despite eating every type of taco from the street, or you could get food poisoning at a five-star restaurant (we know people to whom this happened, as well!). It's luck of the draw, and there are a few tips for playing it safe with food.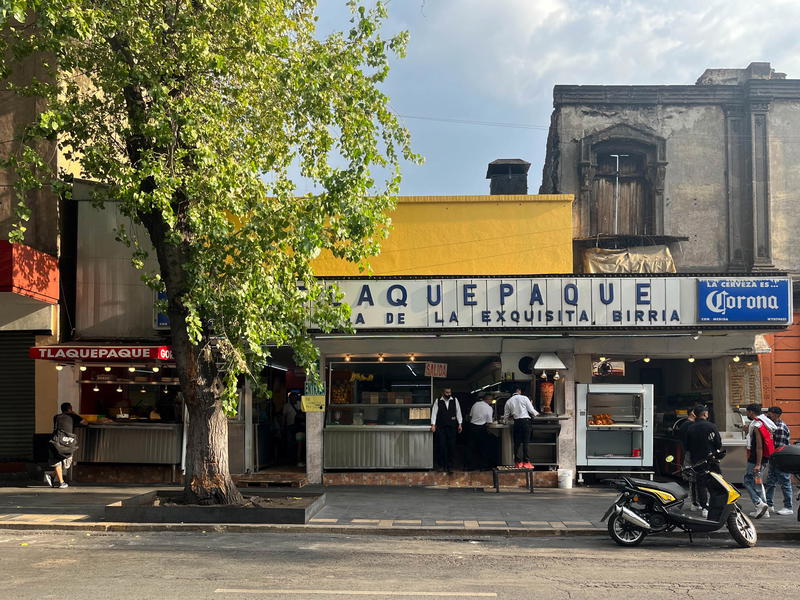 Eat fully-cooked foods
If you have a weak stomach, consider only eating foods that are fully cooked-through. This includes runny egg yolks in your chilaquiles, unfortunately. You can ask for "huevos revuletos," which means scrambled eggs.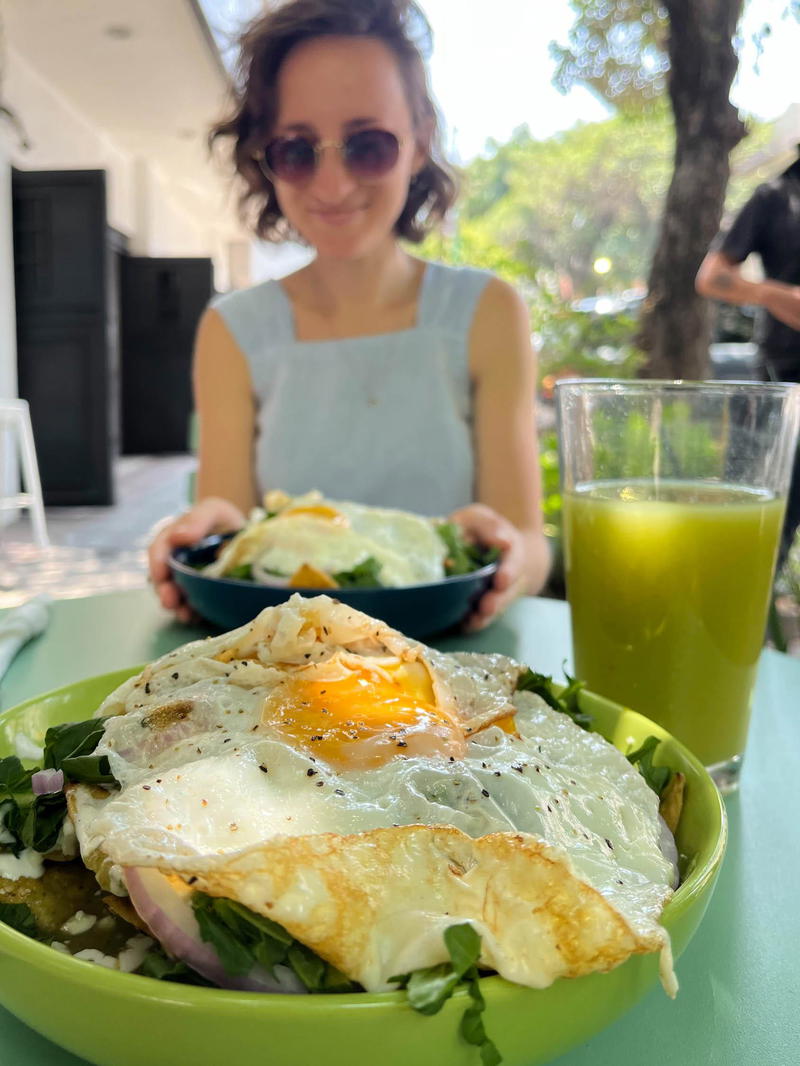 If you think your stomach may have an issue with things like cut fruit from the street, other street food or salsas that have been sitting out in the heat for a while, avoid these things.
For ideas on restaurants where I've eaten, check out my Mexico City taco guide.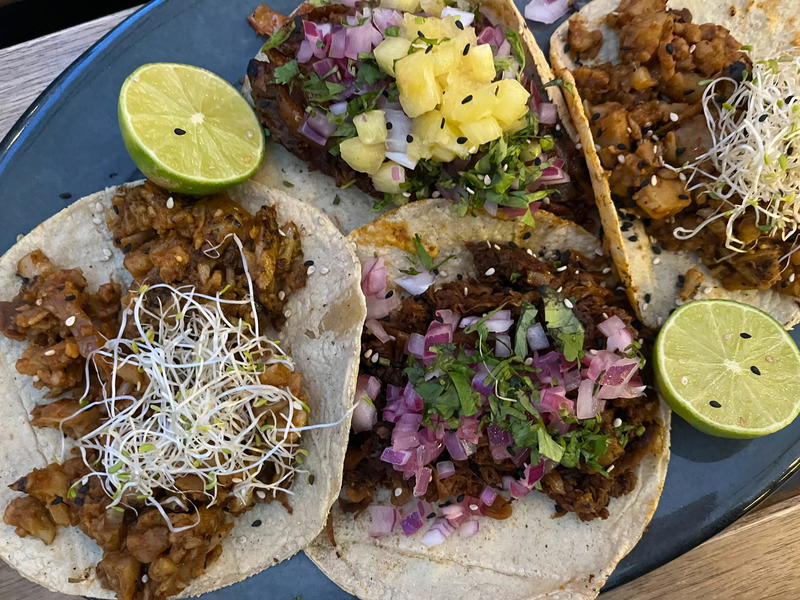 Never drink the tap water. Even locals don't drink the tap water.
Never drink the tap water! NEVER, ever drink from the tap. It will be bad news for your stomach and for the rest of your trip.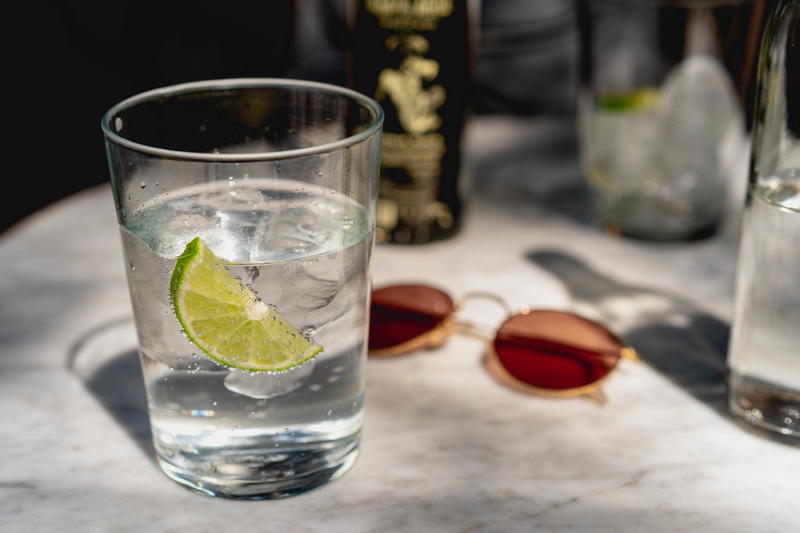 Only drink bottled water
Yes, only drink bottled water! You can always buy bottled water at a 7-Eleven or OXXO convenience store, if not a restaurant, cafe, shop or vendor.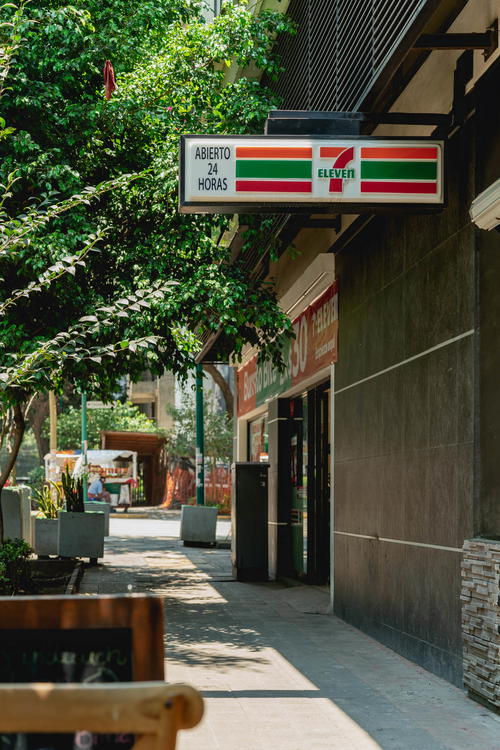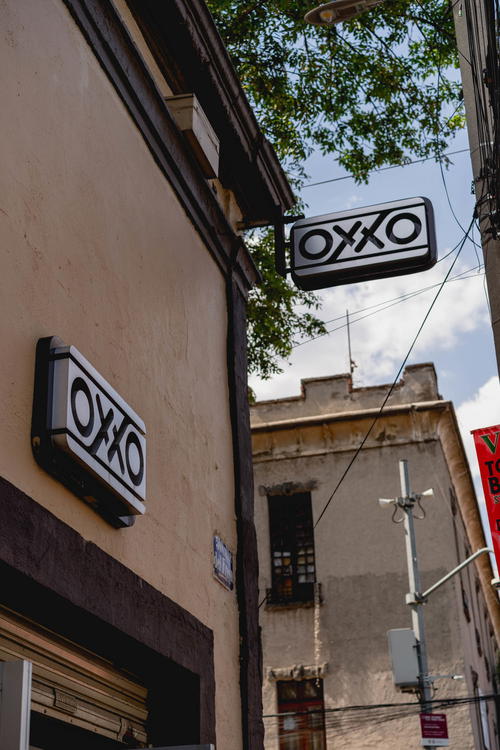 Watch out for street food
Generally, street food is safe because it's fully cooked (especially meat) and isn't sitting for too long. Go to food carts during popular times to make sure that the food hasn't been sitting for many hours.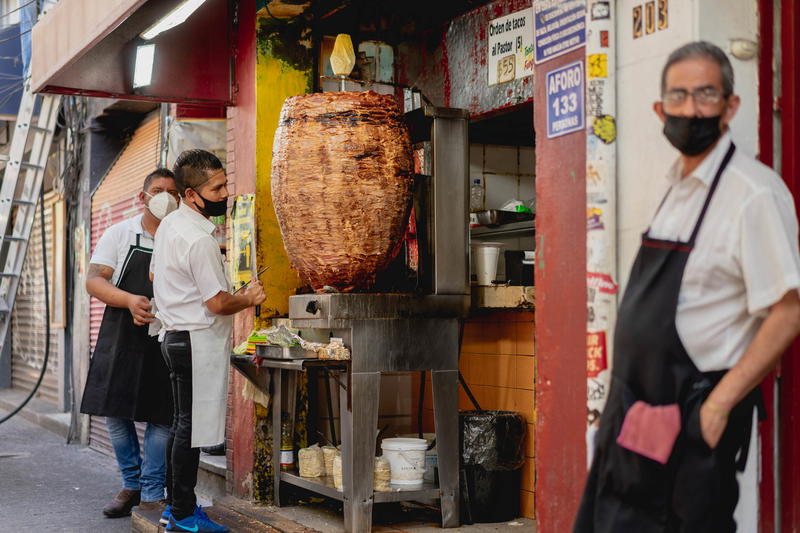 Cross contaminating your cooked food after toughing raw food can happen everywhere. People working in food carts aren't trying to make you sick by any means. If you have a very serious allergy, it may be best to avoid street food because food is rarely made to order, and is often made in batches.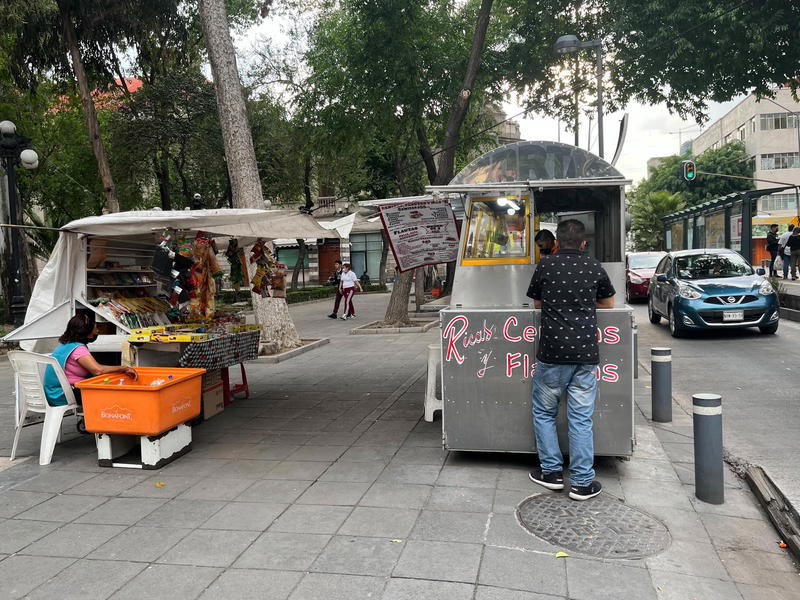 When you visit a food cart, observe if the vendors are actively dealing with any raw food. Most of the time raw food is added to the grill all at once.
Another thing to watch out for is the "public" salsa. You'll sometimes see cups of salsa at a small table or a counter somewhere. If you want to play it safe, avoid these salsas, because many people have dipped in them, and they may have been sitting out since morning.
If you have a strong stomach (we had no problem with these salsas!), you can be sure that they'll be delicious and authentic.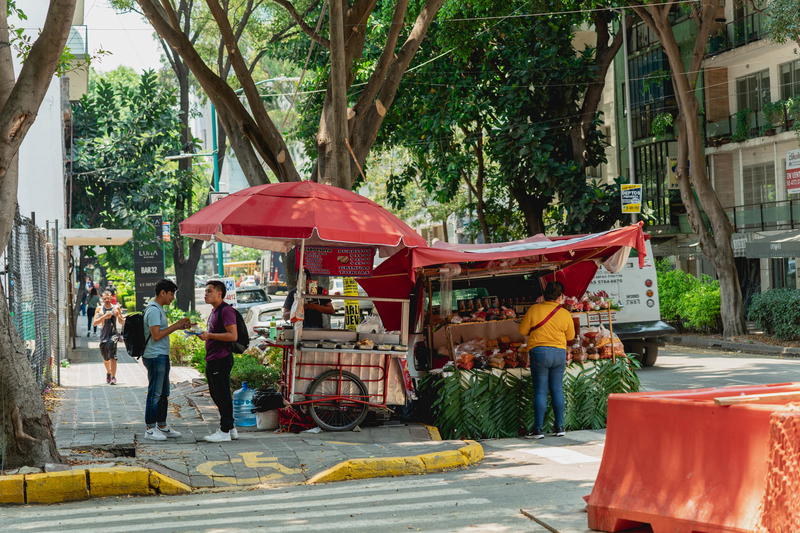 Watch out for ice in your drink
If you are choosing to buy a drink from a street vendor with a little cart or with a homemade concoction of fruit juice or coffee, we suggest foregoing the ice.
You can never be sure if the vendor is making ice from 100% completely filtered water, or if they are mixing it and diluting it with tap water, which is likely to make anyone ill.
At sit-down restaurants, especially in areas that cater to visitors and tourists, ice in your drink will more than likely be from a filtration system or bottled water from jugs, which is very common.
Roll the dice
You can be super safe, overly cautions, only eat and drink packaged foods and still get sick. When you travel, there's a balance of having a good time and enjoying yourself vs. second guessing everything you consume.
If you know you have a weak stomach, be on the cautious side, and if you're an experienced traveler, you probably already have your own tricks.
If you've never had issues before while traveling, you can be assured that Mexico City is generally an okay place in terms of food safety.
Safest Types of Accommodation in Mexico City
We typically have a lot of trouble deciding among Airbnb, Hostelworld and Booking.com for hotels.
We're well-rounded in that during our three different visits to Mexico City (ranging from seven days to seven weeks), we've stayed in apartment rentals, hotels and hostels, too. There are safe options for all these types of places to stay.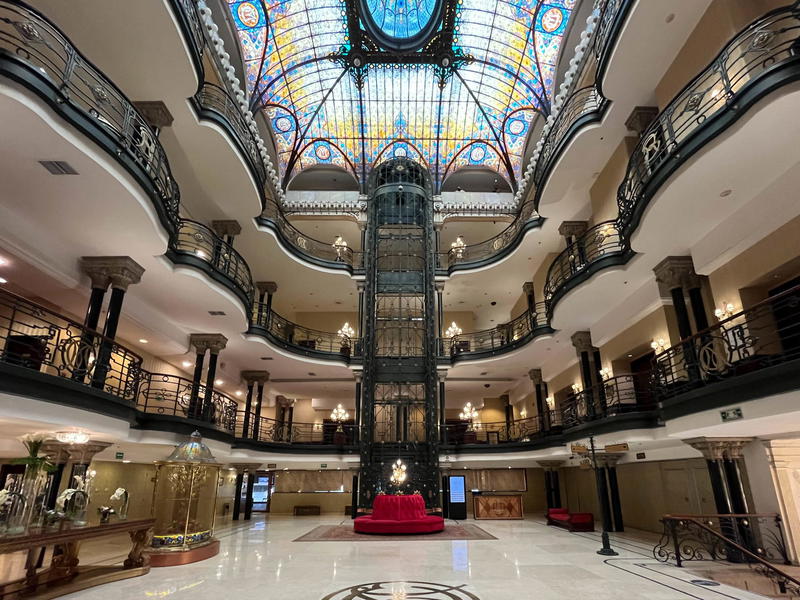 Hotels
Hotels are a sure way to go about staying in Mexico City if you look closely at reviews and at location. Make sure the hotel's location is mentioned in the reviews by other travelers, and do your research regarding what's nearby in terms of restaurants, cafes, things to do and even your country's embassy.
We stayed in a great hotel during our last trip called Condesa Cibel, in Roma Norte. The location was super safe, as was the security (each guest is given a front door security code).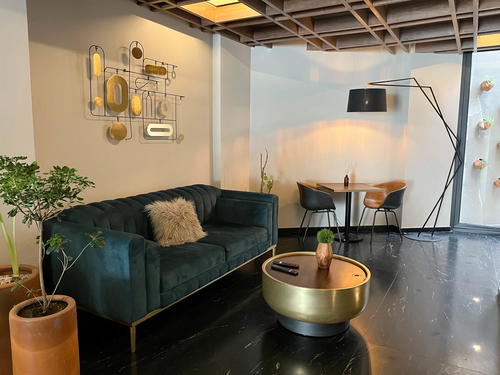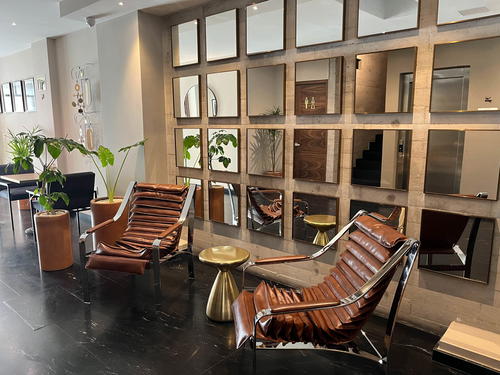 You can book on Booking.com, which was what we did, to be sure of seeing all the amenities.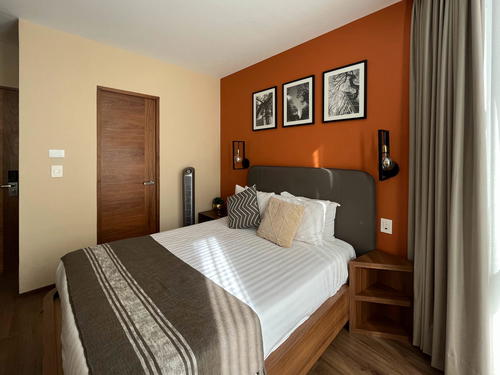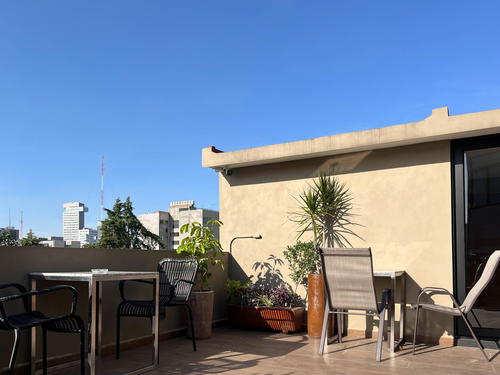 Airbnb
For Airbnb rentals, read the listing's reviews as it regards safety, access to the host, and noise complaints.
After reading several instances of street and club noise for a listing in Juarez, we decided against staying at a property we had been eyeing for its great location and amenities.
Hostels
We're both tried-and-true hostelers who have had great luck staying in hostels over the years! Given the size of Mexico City, it will not surprise you that there are tons of hostels to choose from. Here are a few:
Selina Mexico City Downtown: In regard to safety, the hostel has a security person at the main door who checks bracelets. The area itself is in Centro/Downtown, so keep that in mind. The hostel is near a big market and a metro station.
Wanderlust Mexico City: This hostel is located in Roma Norte, which is an area we like to stay in!
Hostel Home: This one has great reviews and is located in Condesa, near Parque Mexico, one of our favorite locations.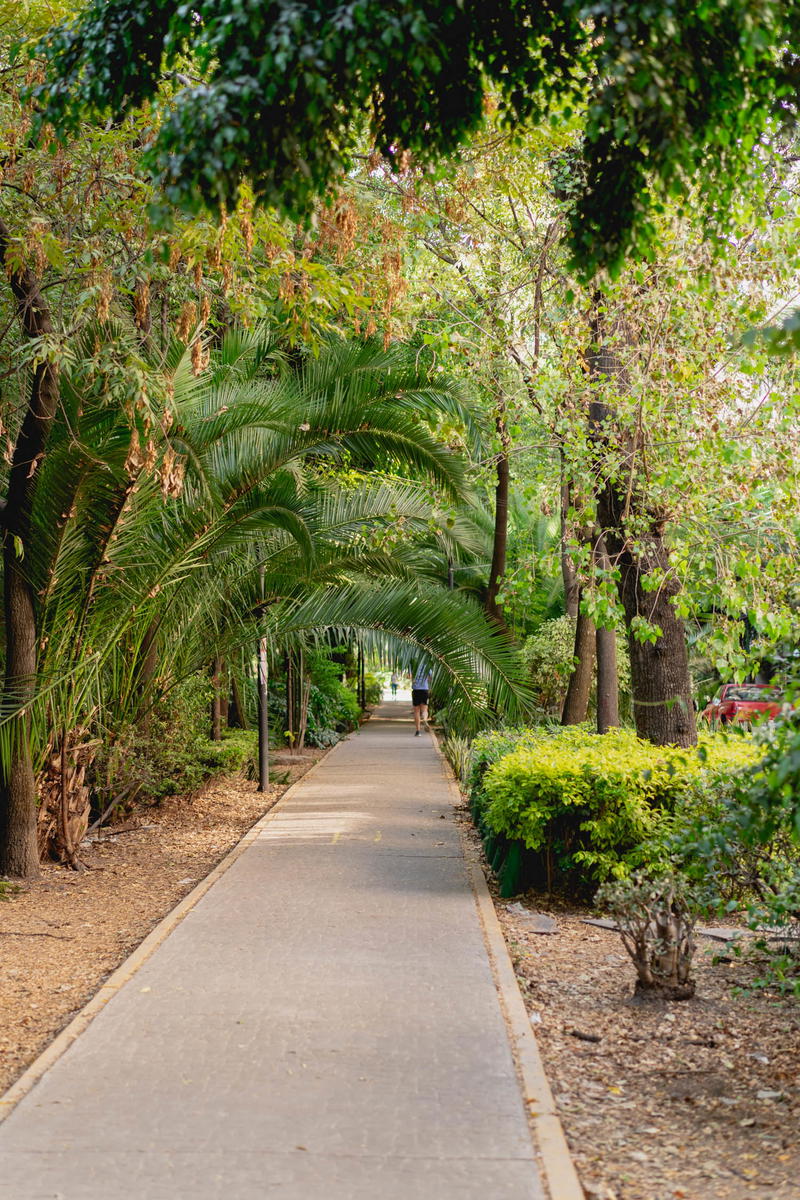 General safety tips for traveling in Mexico City
Never have your bag out of sight
Even though Dan and I have remained unscathed in all our days and months spent in Mexico City, all it takes is a span of three seconds for a thief to snatch your entire purse or backpack when you're seated at a cafe or restaurant outside.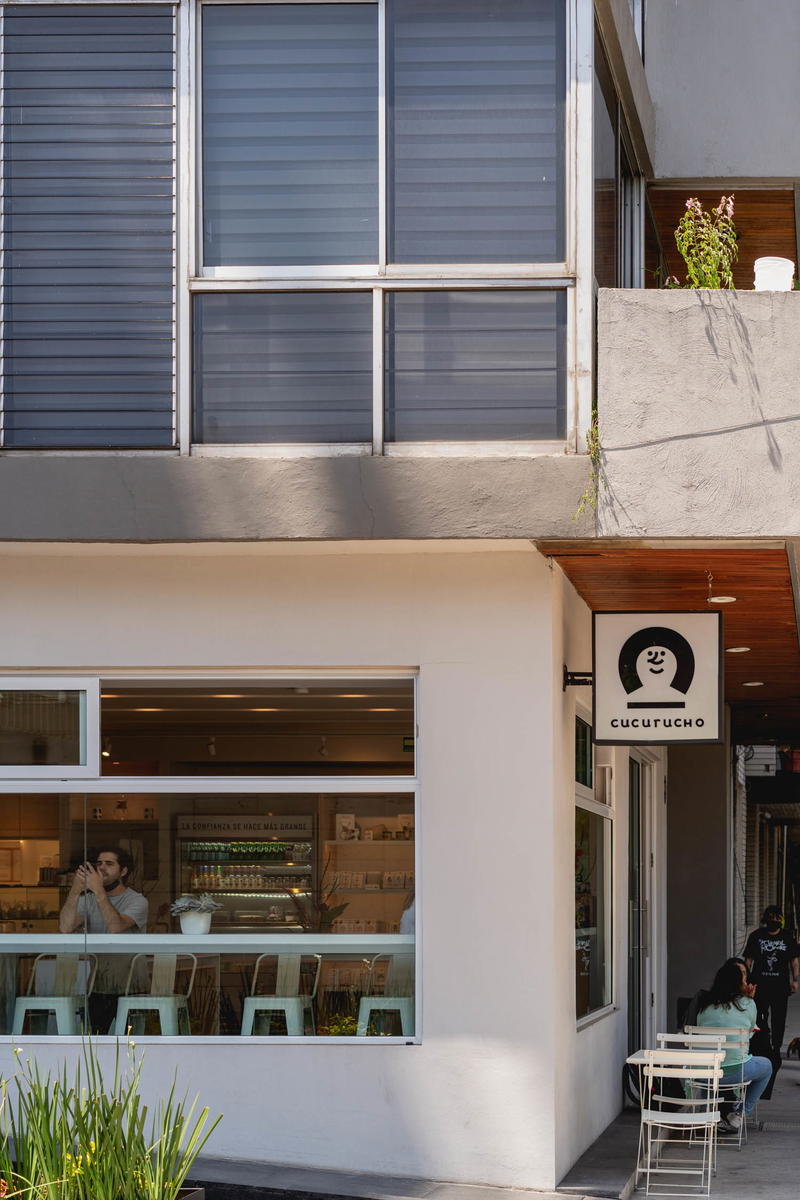 If you're traveling alone, take your bag with you if you get up to pay a bill or go to the restroom. If you are indoors and feel a bit secure but you'll be leaving your bag out of view, you can still use a travel-sized retractable bag lock to clip your backpack to a chair or table. Lock the zippers with a small zipper lock.
If you are traveling with someone else, always have that person watch your entire purse or bag when you get up. They should keep a foot on the backpack strap or have a purse strap wrapped around their wrist or ankle.
Always count the change you receive in cash
Don't be afraid to ask for more change if you feel like you didn't get enough. If you receive the wrong change, it really could have been an honest mistake. This has happened to us with street vendors as well as proper stores.
When in doubt, stick to tourist areas
Mexico City is very, very, very big, and we can't stress that enough. As a visitor, there are so many interesting things to do that it's not even possible to do it in three months, which is the amount of time Dan has spent in CDMX over the years!
Your best bet is to stick to the places outlined in some of our Mexico City photo spots guide, and we assure you that there's no need to wander off the traveler path.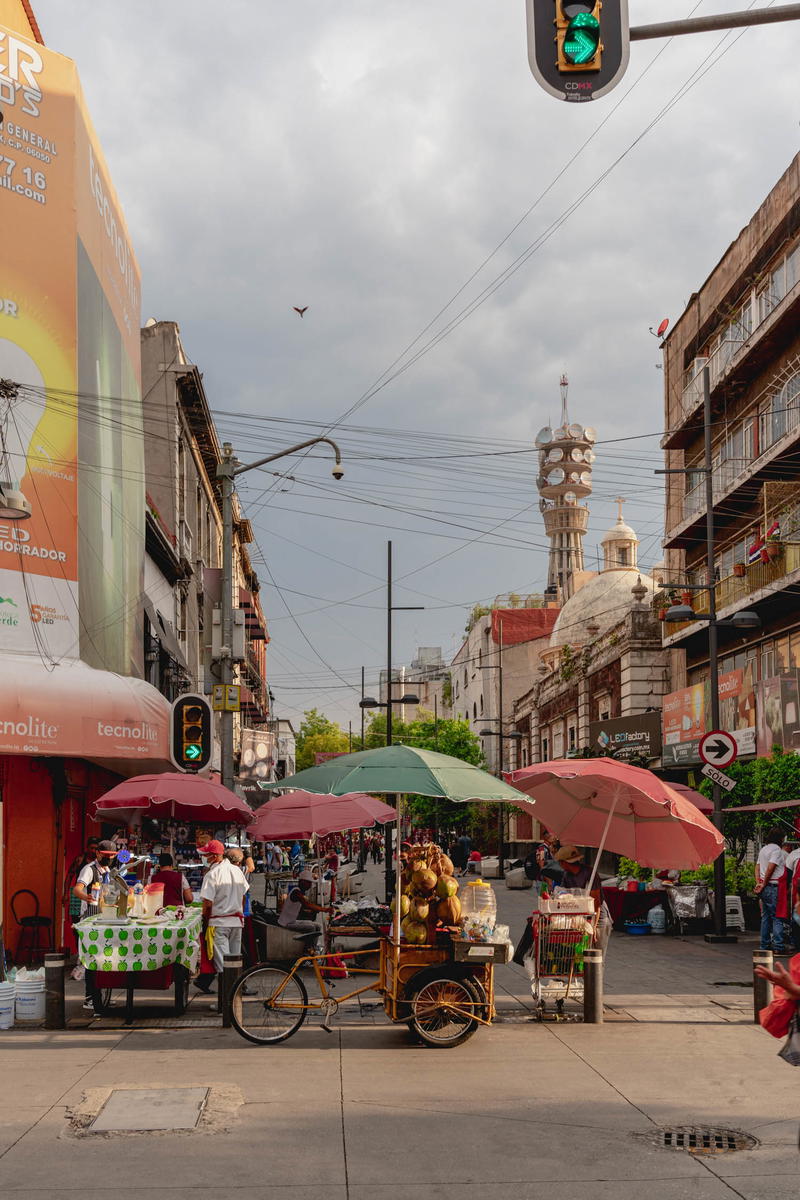 Learn some conversational Spanish and emergency words
During emergency situations, pre-download Google Translate, one of our favorite apps for travel and make sure the Spanish dictionary is also installed.
If you have slow (or no) cell service and need to translate something, you won't want to be stuck.
A few words that may help in emergency situations are:
¡Socorro! (help)
¡Ladrón! (thief)
¡Ayúdame! (Help me!)
¡Emergencia! (Emergency!)
Take Uber rather than regular taxis
Ubers are generally safe in Mexico City, and you can pay with your credit card (make sure you don't get international fees, and read our guide to traveling internationally with money).
If you pay with your credit card, you should never have to pay cash. You should never need to give your Uber driver any cash.
Note: apps like Cabify may differ in this regard. We recommend sticking strictly to Uber, and you'll see that the rates are very affordable when compared with your home region.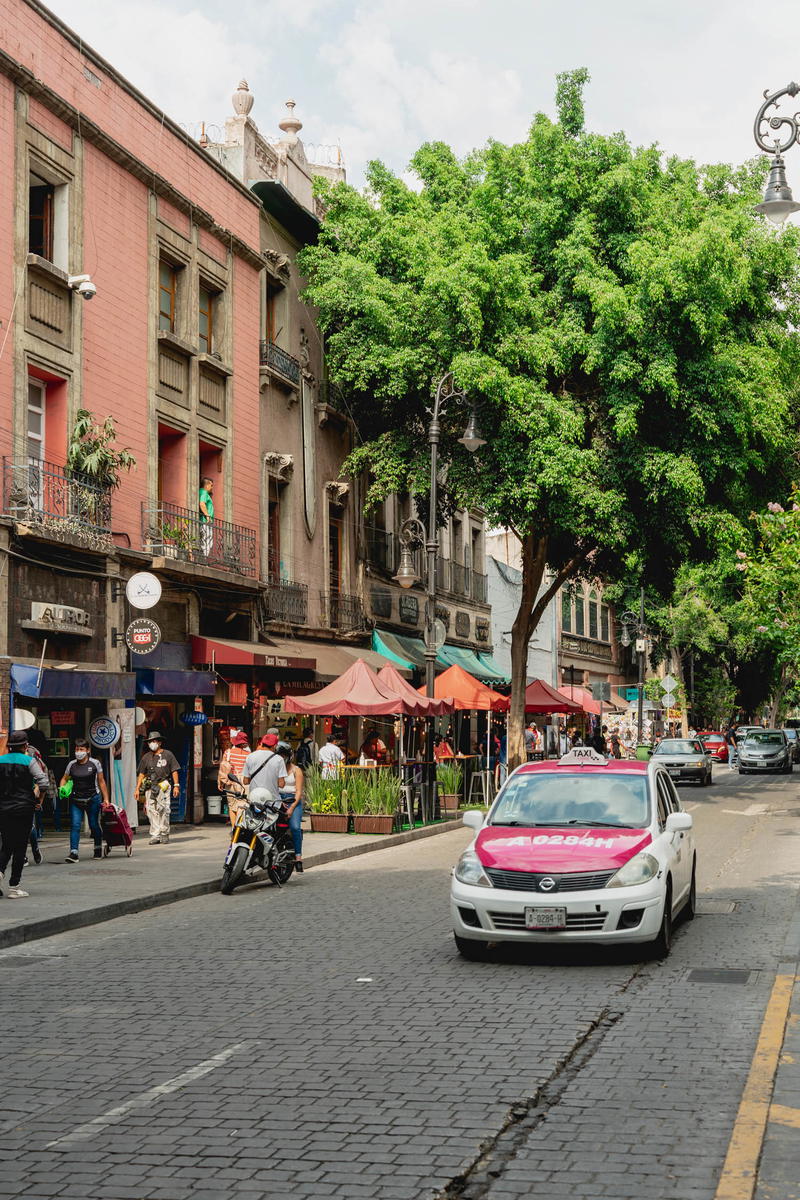 Always be aware of your surroundings
There's never any harm in being completely aware of your surroundings as a traveler, no matter where you are. Mexico City is very safe, but as we mentioned, crime can happen to anyone, even someone who has been in Mexico City for a month already.
Always be aware of anyone walking to close to you, following you, looking at you intently or trying to talk to you. If you find that someone is following you or watching you, ask for help from a local or dial 9-1-1 on your phone.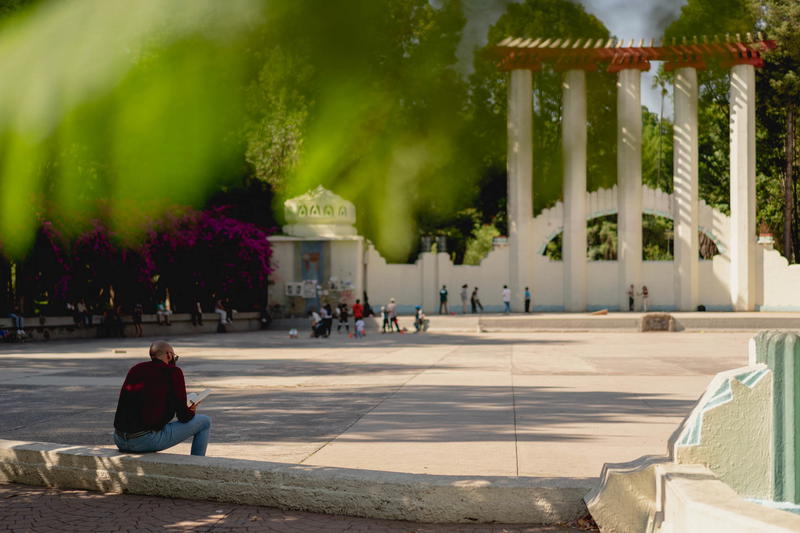 Get travel insurance
In our explainer for travel insurance, we talk all about how travel insurance can help you with issues specifically related to your trip, whether you're the victim of crime or whether you have an unexpected health mishap.
We recommend two providers for travel insurance:
Safety Wing: travel insurance on a monthly basis, ideal for long-term travel
World Nomads: pay up front on the website for coverage during the dates of your trip and in the country where you are headed
Enjoyed our article?
Consider supporting us! We're a 2-person team (learn more about us here) and your support enables us to create quality content. Thank you!