The 19 Best Bars in Mexico City
Written by Becca
•
Updated on September 6th, 2023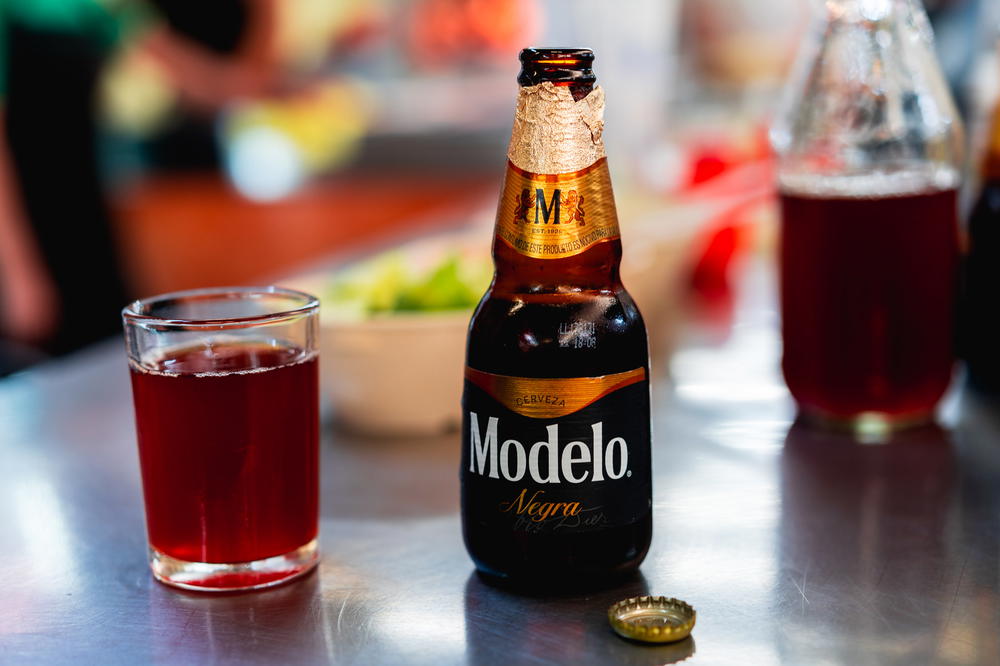 The best bars in Mexico City include hipster bars, fancy bars, craft beer bars, rooftop bars and old school cantinas. Find out what's on our Mexico City best bars to visit list.
This article may contain affiliate links. We earn a small commissions when you purchase via those links — and it's free for you. It's only us (Becca & Dan) working on this website, so we value your support! Read our privacy policy and learn more about us.
Table of contents
Close table of contents
First, we should downright express our love for Mexico City.
WE LOVE MEXICO CITY.
We love its cafe scene, its incredible Mexican food scene and even its food tours.
We love that you can do things you wouldn't typically do at home because it's all so affordable (when compared with prices in NYC), which puts Mexico City on our affordable travel list.
We always think we "never go out when we travel," but let's face it — going out to bars is a great way to learn about a city, see its nightlife and meet up with friends.
While drinking in moderation during travel is certainly one of our top tips for staying healthy during travel, we break the rules from time to time when it's worth it.
We like bars, if they're not loud, smoky, intensely crowded or super expensive.
For us, bars are a way to meet up with friends, or people we've met on Instagram — no, seriously!
Even if you are not into intense nightlife, Mexico City is a good place to try Mexican beer, mezcal, pulque and craft cocktails.
We have to admit that Mexico City has awesome bars and nightlife. It's truly up there with NYC, and that says a lot.
Between us, we have different tastes: Dan likes beer, Becca likes mezcal cocktails and wine. So, within Mexico City, we've explored a whole bunch of bar options.
Some nights we like to be out with friends in a bar with live jazz or loud fun music, and some nights, we'd rather be on a romantic evening out, sitting outside on a rooftop or at a table on the street, quietly sitting and people-watching. This list will give you a mix of both.
Helpful Tip
Ahem! We see you want to go drinking in CDMX, but have you seen our guide for the best things to do? Bookmark it!
Most of Mexico City's nightlife is found in Condesa, Roma and Hipodromo, three amazing neighborhoods that all are located next to each other, south of Bosque de Chapultepec.
We spent a month in Mexico City exploring, together, and came up with a list of our favorite places for going out.
Let's begin! ¡Vamos!
Cicatriz Cafe
One third brunch spot, one third coffee shop and one third mezcal bar, you could spend all day long at Cicatriz Cafe.
Located in Juarez, a great neighborhood to visit, in a plaza with a tiny park out front, Cicatriz is very much a part of a neighborhood that is Mexican yet modern.
At Cicatriz, the menus are in English, the owners are from the US (and really know their stuff when it comes to mezcal varieties) and you can get an affogato or cold brew by daytime and a beer or cocktail by nighttime.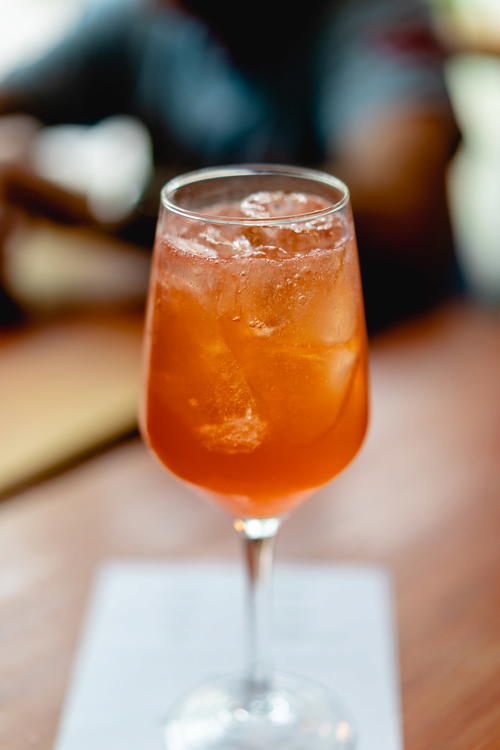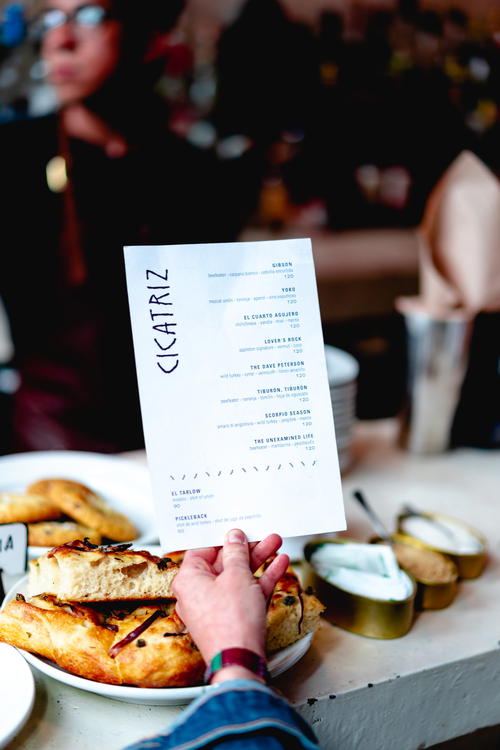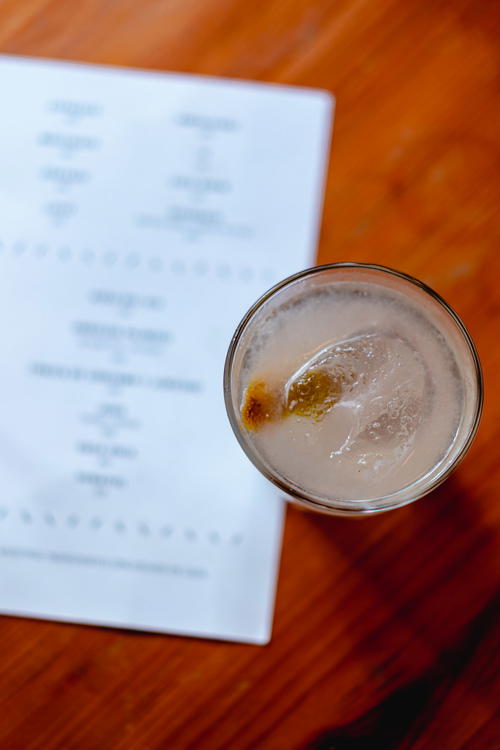 You can come here with a laptop, a friend to catch up with, or a date, and the atmosphere at Cicatriz will cater to all these types of occasions.
The drinks are pretty and the place is perfectly Instagrammable for photos of drinks with all the natural light that comes in the front.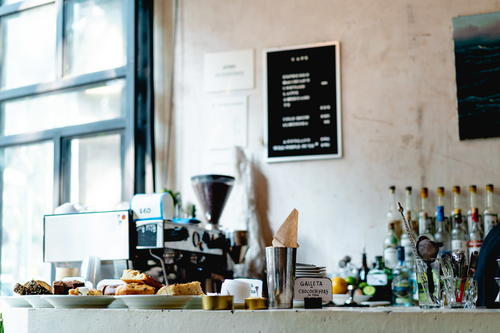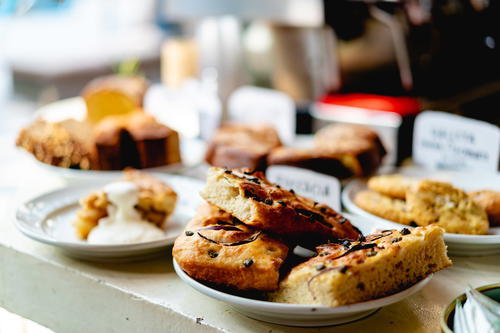 You can also find Cicatriz Cafe in our best cafes in Mexico City guide!
Terraza Catedral Rooftop
In every city, you have to have your favorite rooftop bar. In Mexico City, ours is Terraza Catedral, which is located on top of the Catedral Hostel.
The location is nearly directly across from the Zocalo square (one of the best photo spots in Mexico City) and giant cathedral of the city, on Calle Guatemala.
You don't need a reservation, but if you show up on a weekday at 5 pm (not sure about Fridays), you will probably get a seat of your choice facing the sunset.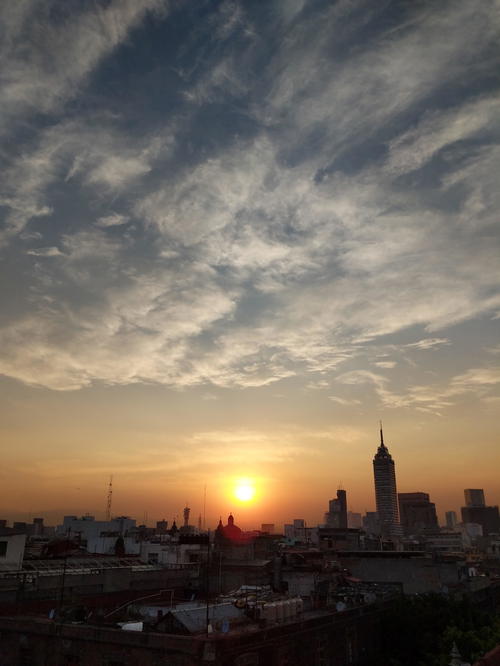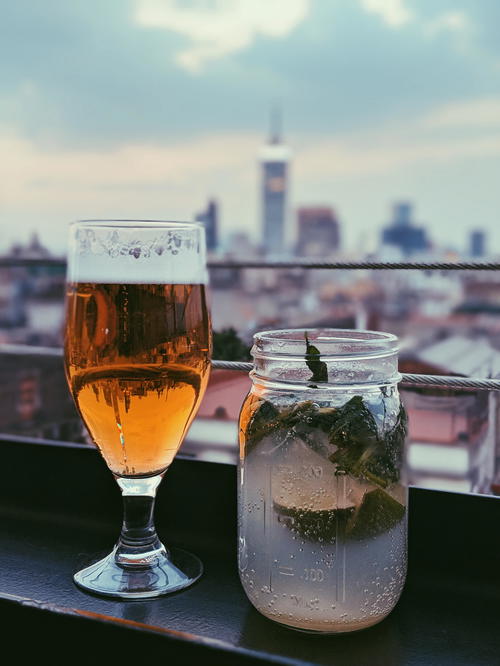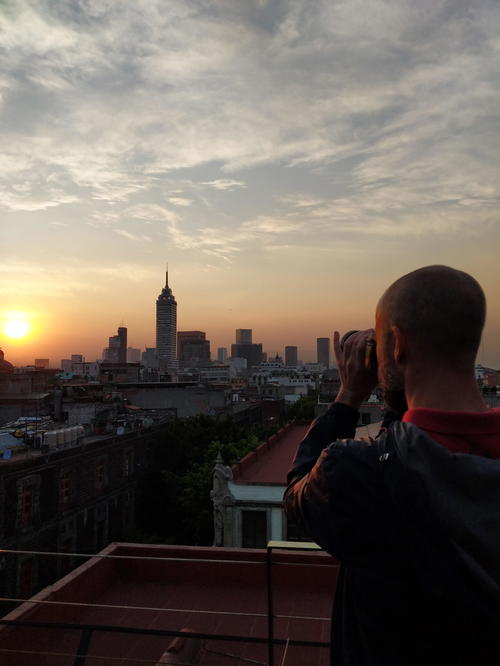 What we like about Terraza Catedral is that because it's a hostel bar, there are no pretentious prices or pretentious people, but the view is pretty top-notch!
We tried to figure out how the view off this roof is so un-obscured, and it's because this rooftop is a dab higher than the other buildings in the area, and you get a view straight to the tallest buildings, tops of churches and mountains that surround CMDX.
Beers are in the 30-50 Peso range, and cocktails start at 100 Pesos. Pick a beautiful day and go for that view!
Helpful Tip
Be sure to check their opening times, which vary by day of the week and don't make all too much sense. We even arrived on a weekday at 5 pm and got told by staff that the rooftop was 'under construction,' so we had to wait until 6 to go up.
Cantina Tio Pepe
Cantina Tio Pepe is a can't-miss original Mexico City cantina.
It's so old that its waiters estimate when the cantina was founded, and they usually go with somewhere between 1850 and 1890.
Cantina Tio Pepe is located downtown in Centro and is close to the main Chinatown (Barrio Chino) corridor.
Its history starts in the late 1800s when women were not allowed, and when you (as a man) could relieve yourself in the trough under its old bar (is this really true?).
The menu is rather simple and comes on one page like a two-column spreadsheet.
Your choices are beer or a selection of cocktails, and you'll get a free basket of chicharron-flavored chips for your table.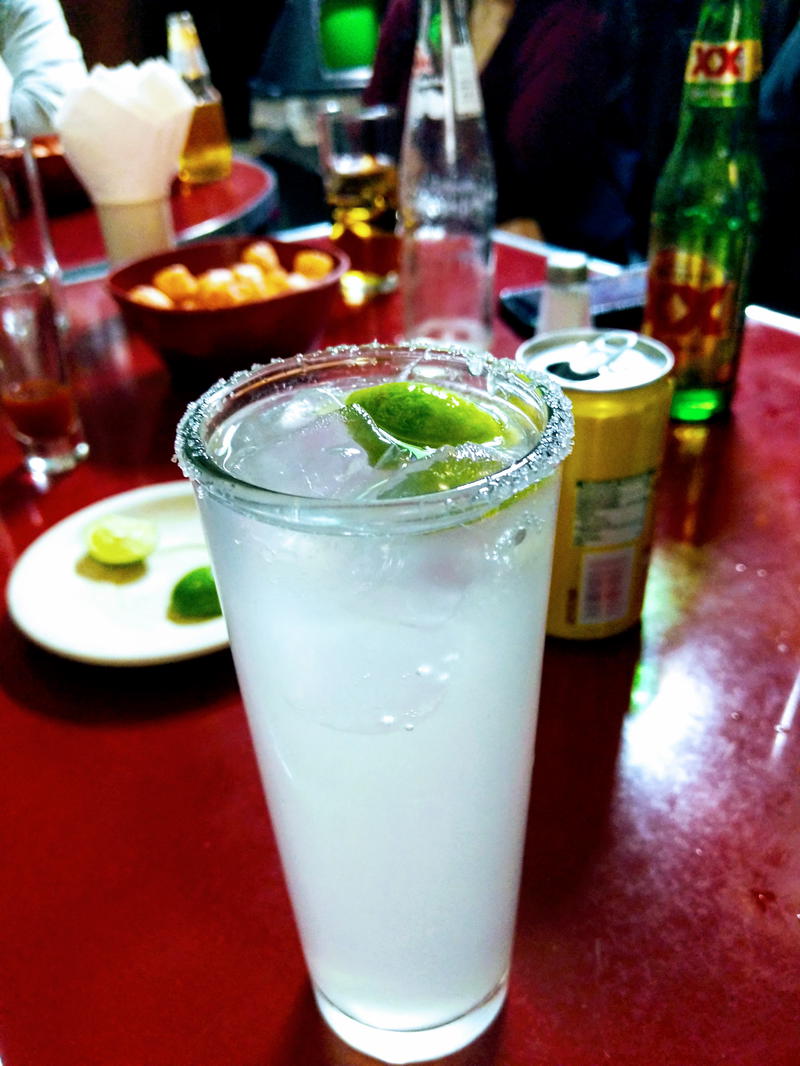 The staff is friendly and seasoned, and it seems most of them have been working there for decades at least. This cantina keeps the cantina tradition alive, and we're always happy to come here with friends for a no-frills Mexican experience.
Curated Drinking Experiences in Mexico City
Looking for more of a tailored experience for Mexico City nightlife? Choose from these 2 awesome tours that'll give you nights to remember during your trip!
Mercado Roma
Mercado Roma is a big conglomerate of food vendors all in a market hall with a biergarten on top and long wooden picnic tables in the back.
Here, you'll find taco vendors, pizza vendors, mezcal vendors, craft beer vendors, and Becca's favorite, the gluten-free specialty goods vendor La Otilia.
La Otilia sells gluten-free baked goods and, wait for it, Mexico's only certified gluten-free beer (it was delicious).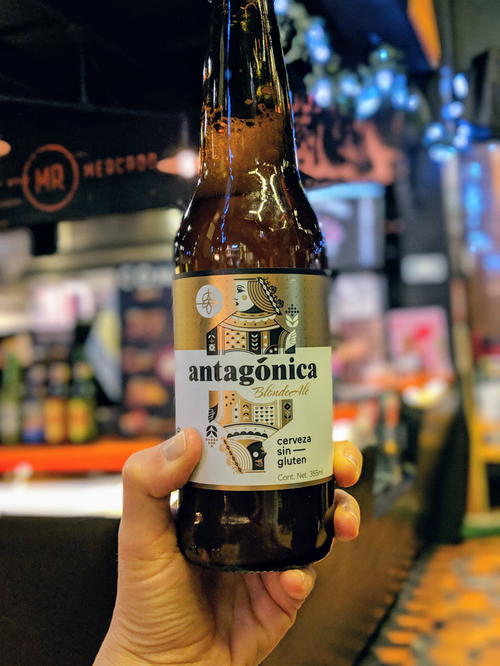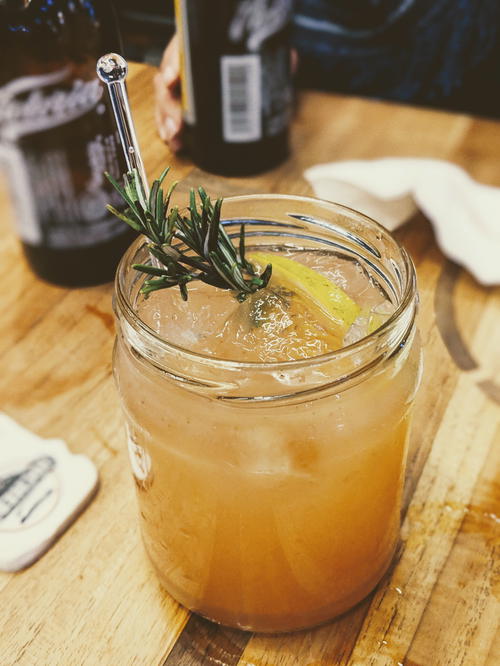 Come in through the front, and you'll see specialty Mexican food, followed by a host of vendors selling Italian food, and get toward the back, where mezcal vendors will offer you a free tasting and essentially make you want to buy a bottle to bring home.
Helpful Tip
Try the tamarind margarita.
As you sit down with your food, vendors will come around and offer samples of popcorn from various shops, and you'll notice even more things you hadn't seen before — the body product kiosks on the second floor up the stairs, the stall that sells spices… and more.
Helpful Tip
Timing: Mercado Roma is open until 8 pm Sunday through Wednesday, and til 1 AM Thursday through Saturday.
La Clandestina
When you walk into La Clandestina, you think, "Ah, so this is where the cool people go."
The clientele of La Clandestina is mid 20s to mid 30s hip Mexicans and expats, all enjoying mezcal or trying new types of mezcal.
On the menu, you can get house craft mezcal cocktails, or order mezcal to sip on from a traditional glass mezcal cup. If you order a single small cup (shot glass-sized), it comes with orange slices sprinkled with chili.
La Clandestina is one of those bars where you feel like you keep walking into more rooms, and you can sit in a cozy square table in a semi-private room with all your friends.
Or, you can hang out near the bar, on the sidewalk outside or at various other tables and sip on your mezcal.
Drinks include mezcal mixed with local juices to create cocktails like the Pepino, Ponche, Habanero and Aguacate.
Fifty Mils at the Four Seasons
You don't have to really try to fight that Fifty Mils is among the top bars in Mexico City.
Its cocktail menu comes in a small pamphlet, but if you want your drinks illustrated with beautiful photography, you can look at the same selection of drinks in what's more like a coffee table book of photos and descriptions.
Fifty Mils transports you to another time, another place and maybe even… out of Mexico?
You can forget which continent you're on while at Fifty Mils, and that's because of the Four Seasons hospitality and charm.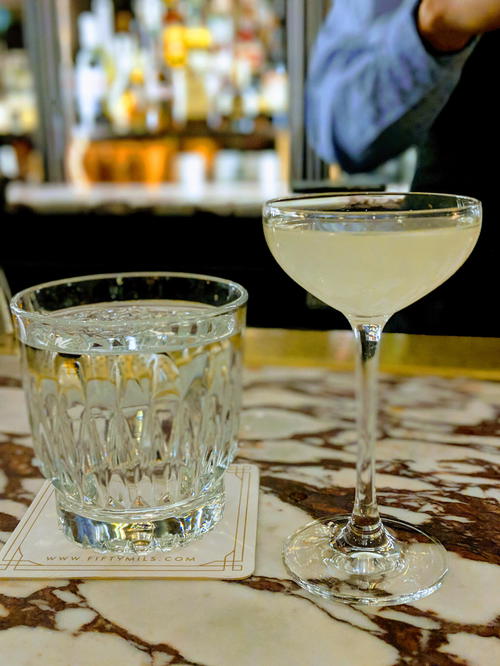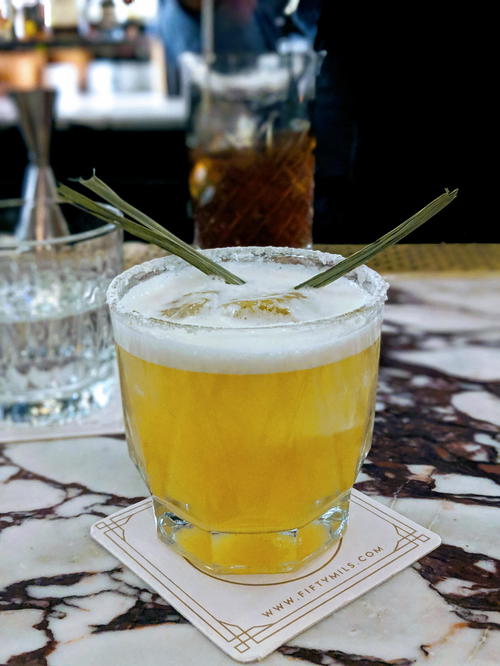 Becca had the Union (pineapple and rum) and Dan had a martini.
The drinks come at prices closer to what a drink in New York City costs, but for the quality, you cannot complain.
The service is superb (you get a welcome drink when you sit down), the bar snacks are unique (nopal straw chips) and the cocktails are one-of-a-kind.
Yes, they take reservations.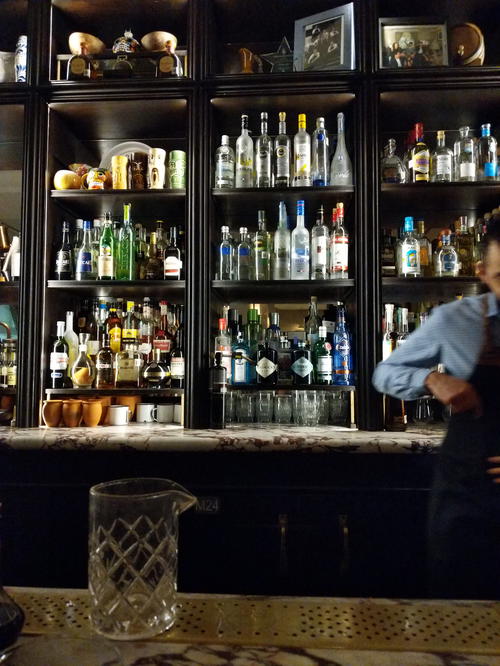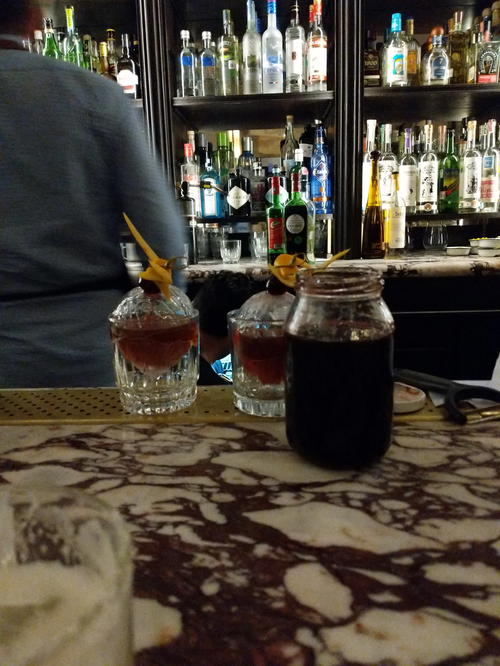 Gin Gin
Gin Gin is for when you want to ball out and celebrate.
We suggest dressing up, or acting like you dressed up. Gin Gin is fancy-pants, and there's lots of wait staff to attend to you and your table, a double-sided menu with a long list of cocktails and liquor choices, and beautiful decor that's hard to miss (skeletons?).
Described as a 'hotspot' and 'very trendy,' you'll see why, especially if you arrive past 10 pm on weekends (it gets busy). Some people consider Gin Gin to be one of the best bars in Mexico City.
But take it for what it's worth, we felt that some of the other bars on the list had more to add! Gin Gin closes at 2 am. The bar's Instagram has some previews of what to expect. Yes, they serve food!
Pulqueria Los Insurgentes
Have you heard of pulque? If you haven't, we will tell you a little bit about it — pulque is the cousin of mezcal, but it's fermented instead of distilled.
It's made of the sap of the maguey plant, the type of agave used for making the drinks we know and love, and it comes in various flavors. Mexicans love it, and foreigners, well… don't have the same feelings about it.
Pulque is a thick semi-alcoholic opaque drink that may come in flavors like guava or may come in its more classic and natural state, making it taste like — well, we're not sure.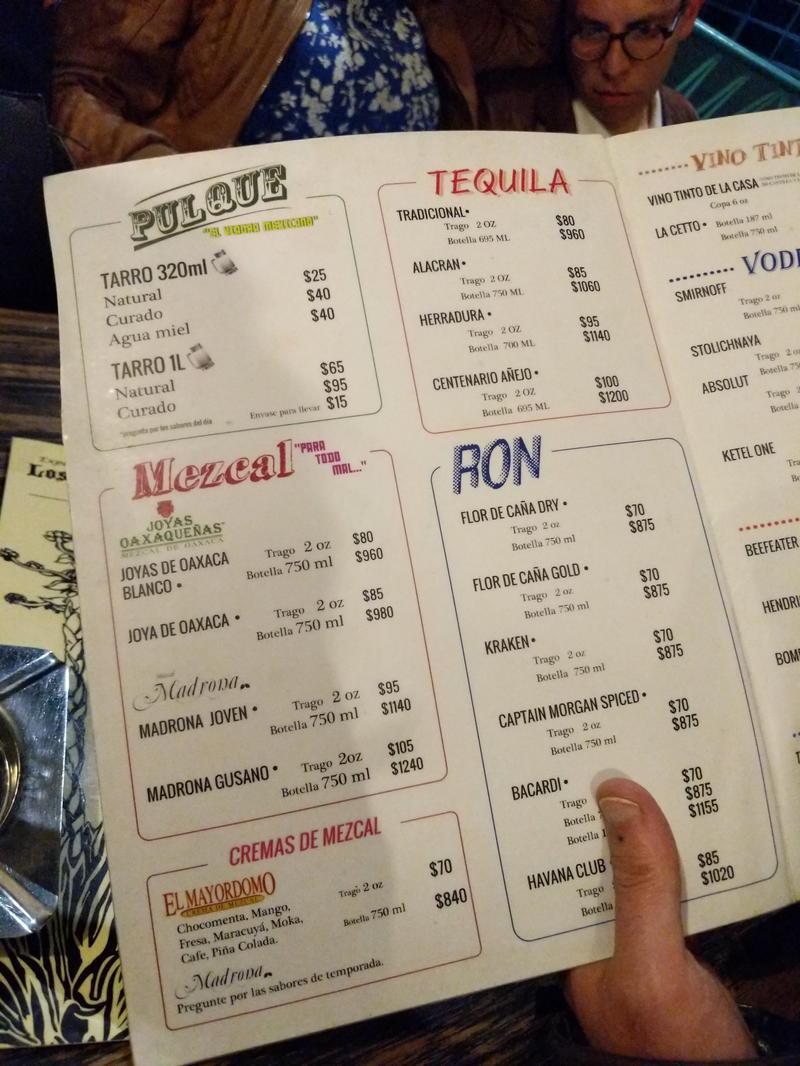 You'll have to try it for yourself, but make sure to order the smallest cup possible in order to see if you fall in love with it like a local.
Pulqueria Los Insurgentes is a massive four-story bar complex where pulque is king and dancing comes shortly after.
If you want to see Mexican nightlife with four stories all playing different music and staircases between them, this is your place.
On the rooftop terrace, you can sit with friends and see big agave plants, and on the bottom floor, you can get sweaty while dancing til late with the live band. It's up to you.
Hotel Condesa DF
We love the Terraza at Hotel Condesa DF. When you enter through the hotel's lobby, you'll notice mod and thoughtful design that'll follow you up til the roof (take a peek into the ground floor restaurant — it's so pretty!).
Take the elevator to the top floor, and ta-da… is this Miami?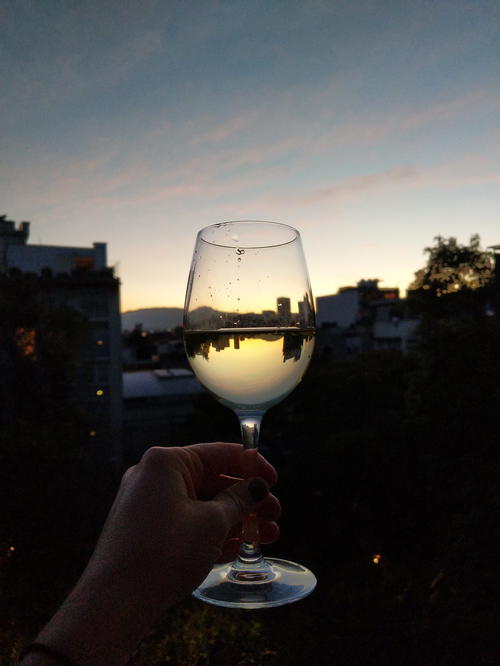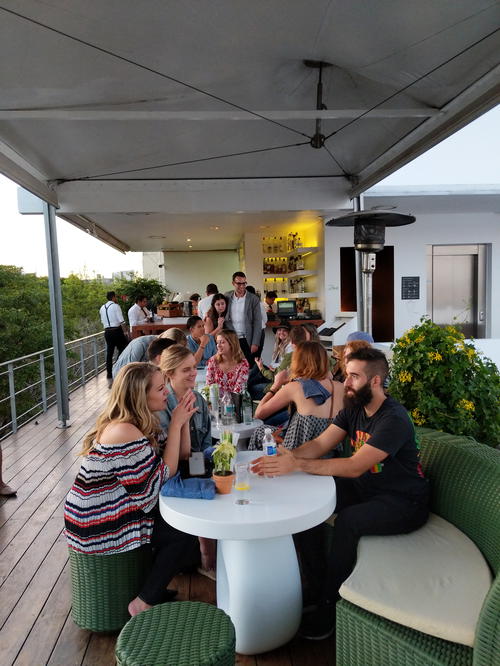 The rooftop of Hotel Condesa DF is like a posh paradise in a pretty already-posh neighborhood.
Drinks are on the more expensive side (for Mexico), but the wine is nice, the cocktails are attractive and they do have a beer list for those who don't dabble in either of the other two categories.
For food, there's sushi, and they make it really nicely, too.
If you come for sunset, don't be too fooled — there's no epic view, but the view of Condesa building rooftops and the treetops of the leafy neighborhood feel like a brief respite from city streets.
You can stay past sunset into the night, where groups of friends gather around larger tables with small stools. The waiters are very nice and attentive, too.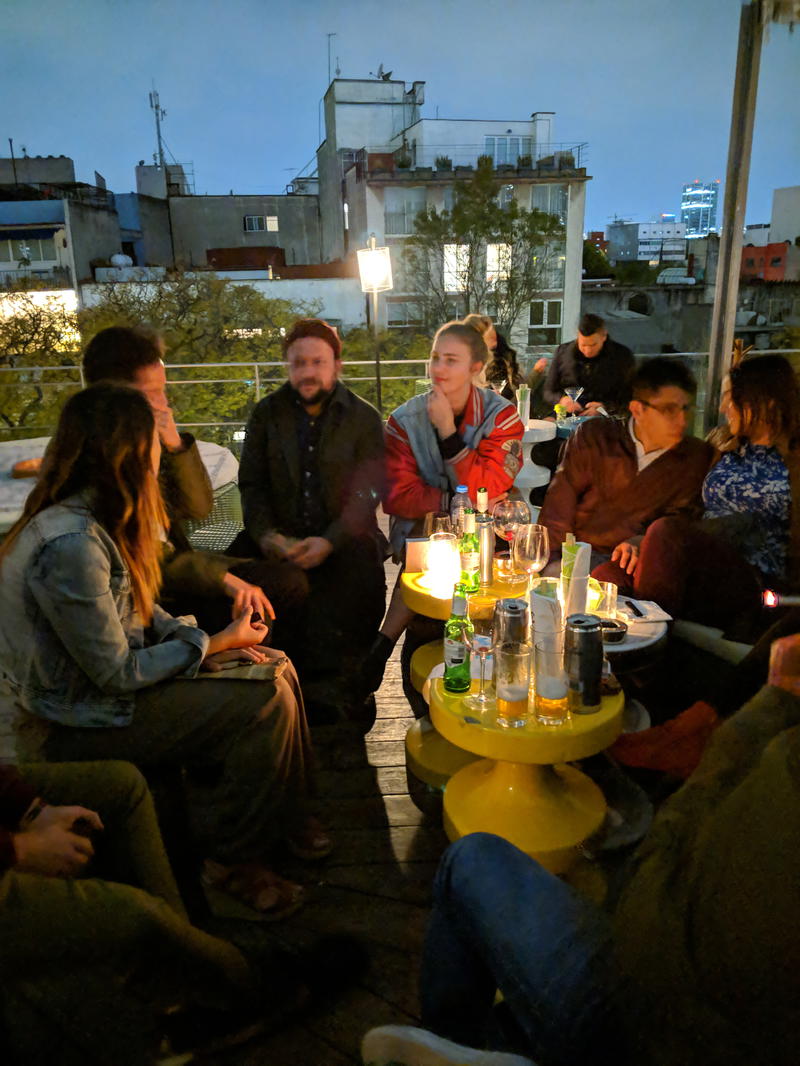 The Bar at Selina Mexico City Downtown
If you're a backpacker on a budget, maybe you've already located Selina Mexico City as a place to stay in a hostel dorm (or private studio apartment). Selina Mexico City also has a coworking space, for those who wish to travel and work remotely as digital nomads.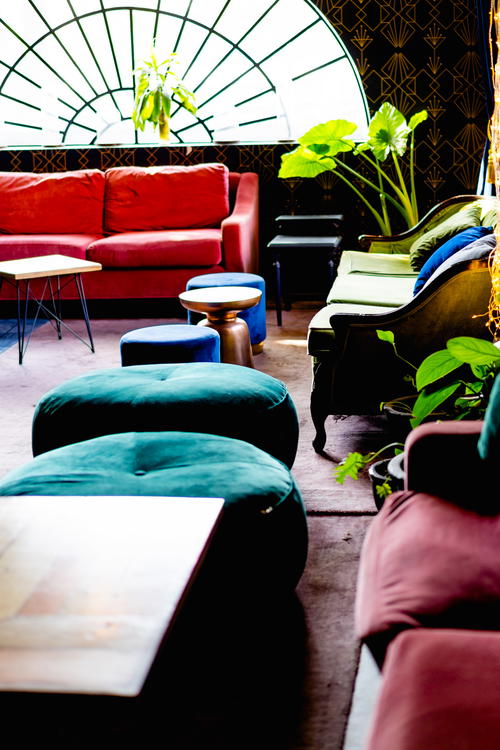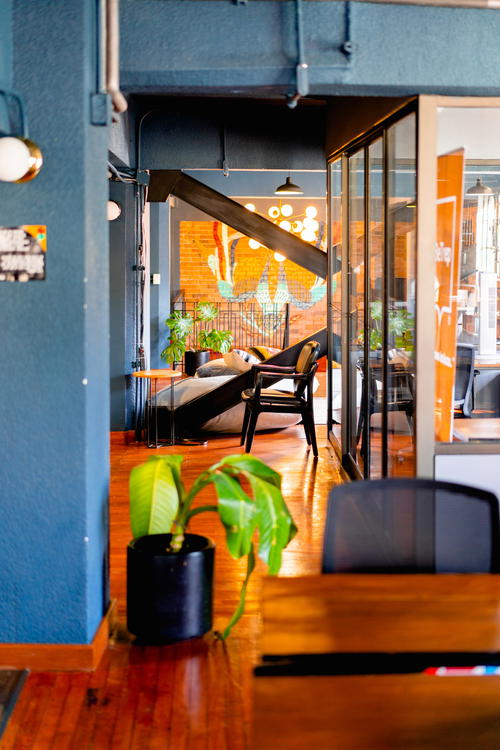 With a trendy (and big) young traveler vibe, the Selina bar is where you may find yourself if you're staying at Selina CDMX, or if you're passing by the area of Zocalo & Centro Historico.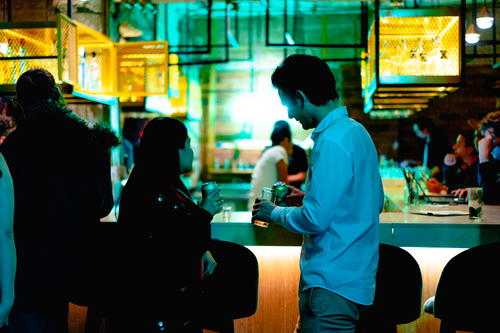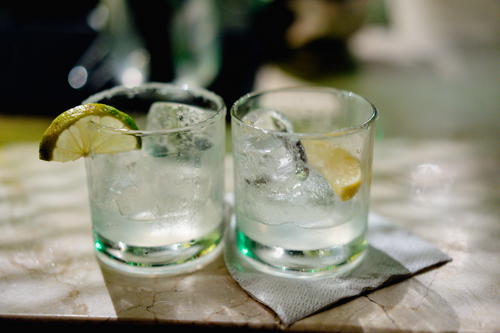 As for socializing and activities, there are pool tables and people to meet. The atmosphere is laid back in the earlier hours, and then sometimes there'll be a DJ night in the later hours.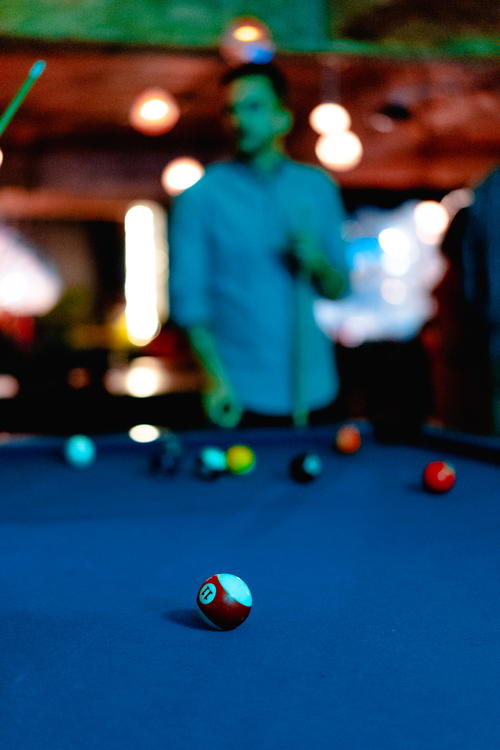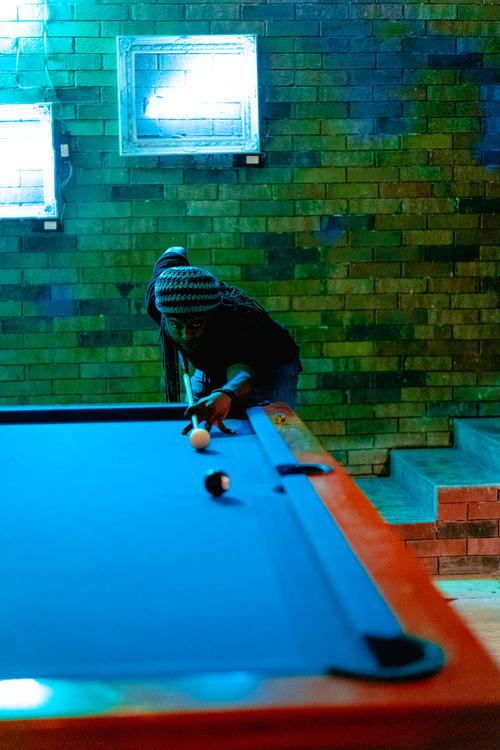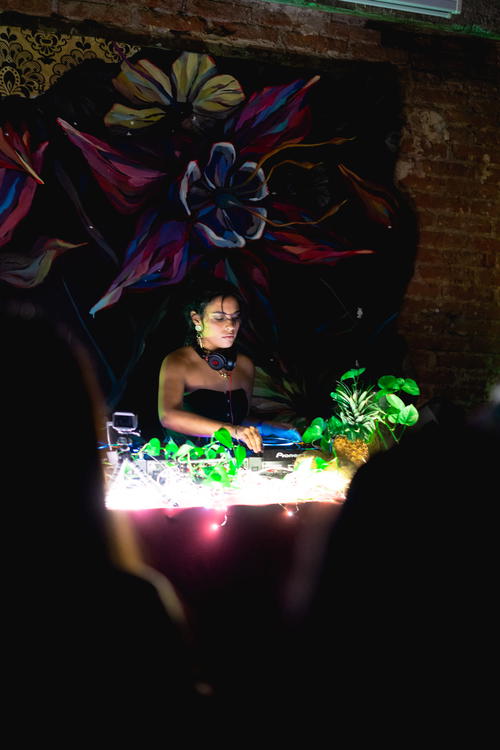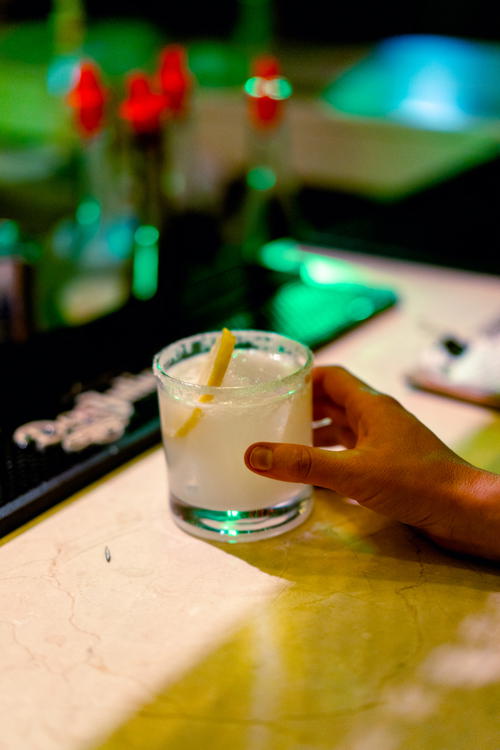 La Xampa
La Xampa is best for its location.
You can start OR end your night at La Xampa, and that's because you can start out with the post-work crowd, including both travelers looking for a local place to begin the evening and suited-up regulars and businessmen going for an after-work get-together.
La Xampa is a wine bar, tapas bar and cocktail bar, and the theme is old-timey yet classy. Go here for atmosphere and trying hard-to-beat original cocktails.
Later in the evenings, most nights of the week, this place can get loud as well.
Balmori Rooftop
This beautiful gastronomic bar and cocteleria is located at Zacatecas 139, on the second floor.
If you peruse their website, you'll see that the food offerings are great for sharing, and they recommend that the best thing about the bar's "gastronomía" is that you can (and should) try it all.
The relaxing terrace is an upscale place to relax, with fine wood architecture and inviting tables. By night, the ambiance, complete with music, is a great place for chatting and catching up with friends, and meeting up with a big fun group.
Balmori rooftop bar is a great place to escape the reality of life on the street in CDMX and find yourself in a cool urban oasis.
Casa Franca Club Jazz
Speakeasy alert! Casa Franca is located on a side street off of Avenida Alvaro Obregon, and you could probably walk by it, never knowing it was a second-floor classy place with live music.
It's hard to not like this bar, as you'll either be sitting on a stool admiring the beautiful dimly-lit bottles along the walls or sitting in a private room that looks like a living room from a movie set of years past.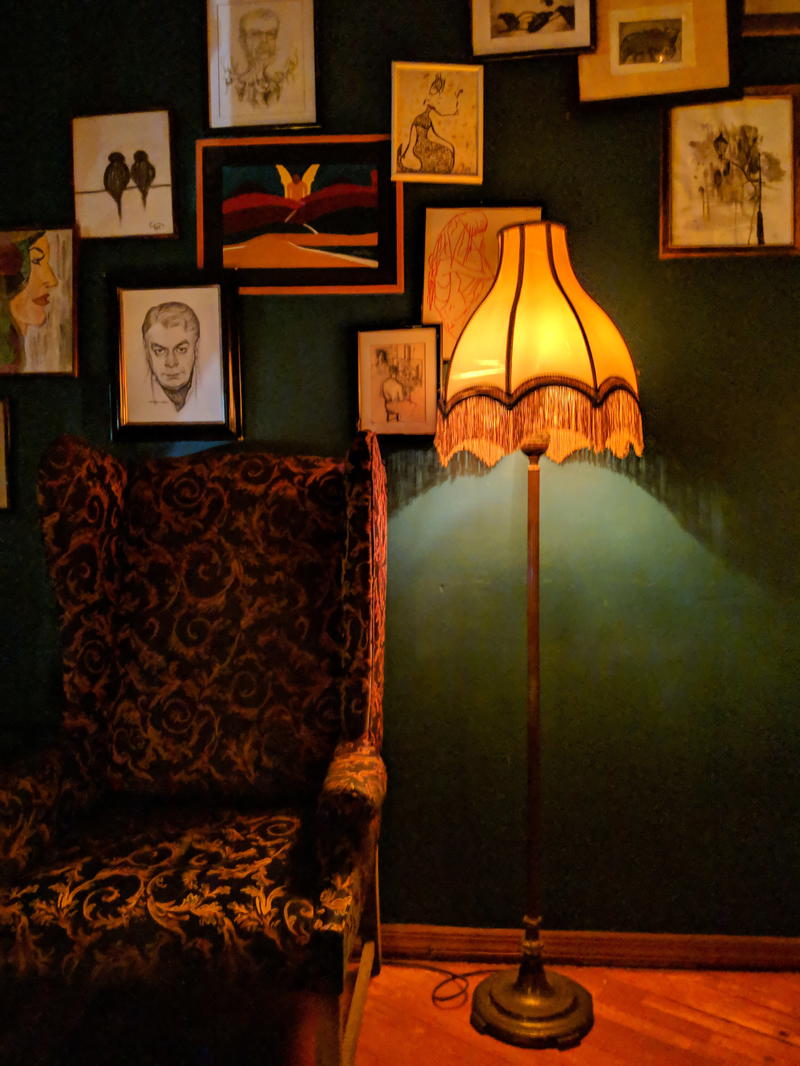 Most live jazz musicians will start their shows at 10 pm, so check their Facebook page for what's coming up.
Otherwise, show up and enjoy the splendid cocktail list, the food and the wines.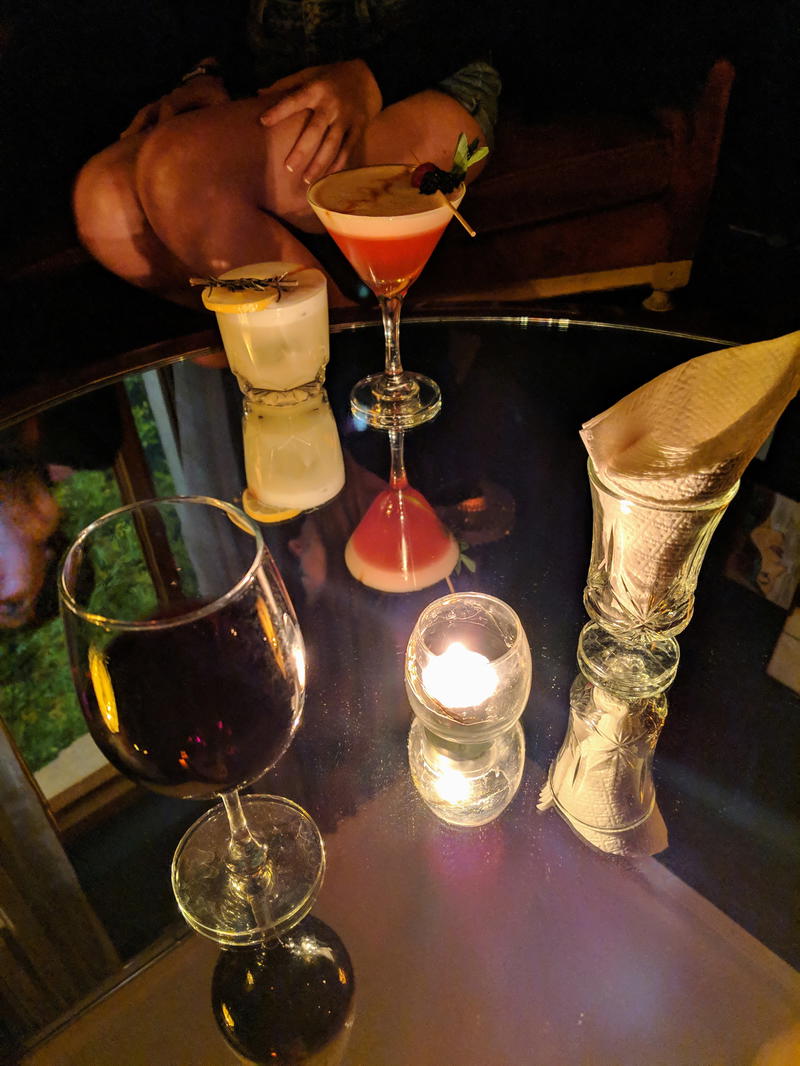 Bósforo
Bósforo is the first bar that comes to mind when you're thinking of a place for an authentic mezcal experience in the Centro Historico of Mexico City — for crying out loud, where else!?
Bósforo has a divey feel, which you shouldn't mind if you're already navigating your way through the Historic Center of this massive capital.
Go here for the 'experience.'
The staff know their mezcals, they source it from under-the-radar producers and they'll tell you a bit about the ones you choose to taste.
People rarely have anything bad to say about Bosforo, so give it a shot if you want that ultimate CDMX bar experience to write home about.
Helpful Tip
Some crucial info: they DO take credit card, they DON'T take reservations, they do have bar snacks and they do also have beer.
Zinco Jazz Club
Zinco is a jazz locale located in an old bank vault.
The place has developed quite a reputation among jazz fanatics and musicians from all over the world.
For drinking, there's the classic cocktails — Mojitos, Capirinhas — and wine. As a recommendation, tables only come by reservation and there's sometimes a line to get in. Music tends to actually begin at 11 pm.
Musak
Musak is a sleek and cool cocktail bar in Roma Norte, more for the traveler who wants to get dressed up and upgrade from the dives in Condesa and around.
Known for perfectly-executed cocktails, their menu is not to miss. This is the ideal place to relax and forget the sounds of the city (of which there are many) and sit back with a drink in hand with your date or with your friends.
Paramo
Paramo in Roma is for the semi-night owl, where you can hang in the late-night scene until 2 am. With a cool interior featuring brick walls, hanging lights and plants, what's not to love about having a beer here?
To order: pork tacos, ceviche, more tacos. This is a place for specialty taco lovers and portions are generous.
To drink: Mojitos, Margaritas, Mezcal Toronja Tonic, other cocktails (among them, Tom Collins, Mint Julep, Mezcal Pepino)
Helpful Tip
You can see all the reviews on Yelp.
Baltra Bar
Voted one of the best bars in the world, Baltra Bar is a chic and cool upscale cocktail lounge in Mexico City's Condesa neighborhood.
This bar surely exudes Mexico City's persona as a world-class city with creative and inventive cocktails that are sure to please and delight.
It feels like a cozy space, complete with short sofas, attentive staff and low, romantic lighting. It might just become your favorite bar during your trip, especially if your accommodation or Airbnb is right nearby Parque Mexico.
Ready to see more? Check out Baltra Bar's website.
Salon Malafama
Salon Malafama is a good place to go if you want to catch a sports game from home (read: American football). We met a group of friends here for drinks to watch a much-anticipated football game in the weeks that led up to the Super Bowl.
You can get basically anything at Malafama, and they even have hard cider (somehow hard to find in Mexico City). The best feature of Salon Malafama is the large number of pool tables in the back, which is a fun addition to any night out. Note: Salon Malafama is cash only!
---
Have you had your night out and you're ready for daytime? Check out our best things to do in Mexico City.
Enjoyed our article?
Consider supporting us! We're a 2-person team (learn more about us here) and your support enables us to create quality content. Thank you!