Things to Know Before Planning a Trip as a Couple
Updated on October 27th, 2023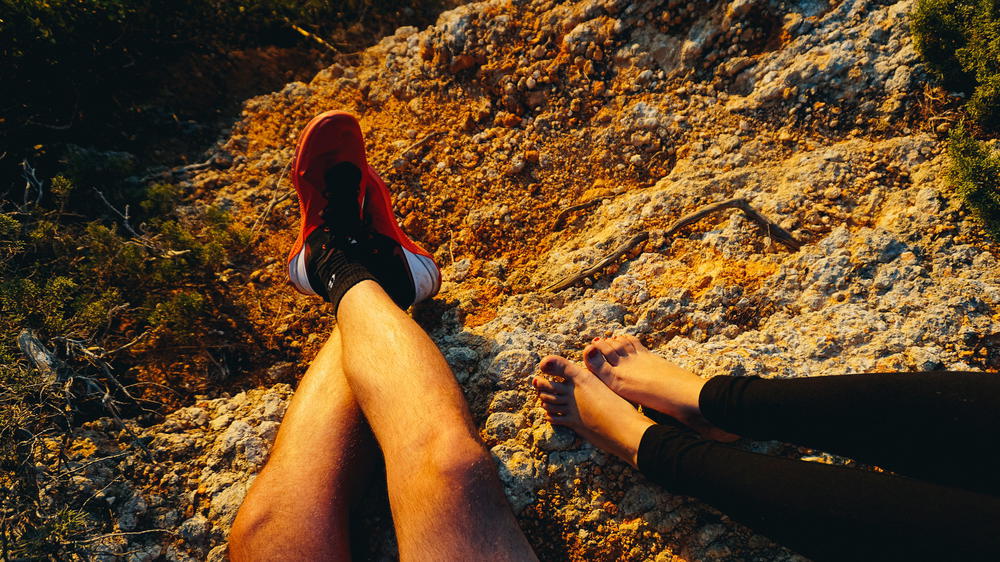 Are you going on a trip with someone you just started dating? Here's a guide to our tips for how to survive your first trip or holiday together as a couple.
This article may contain affiliate links. We earn a small commissions when you purchase via those links — and it's free for you. It's only us (Becca & Dan) working on this website, so we value your support! Read our privacy policy and learn more about us.
Table of contents
Close table of contents
Congrats, you decided to take your first trip with your significant other!
Traveling together is what most people consider a big step in a relationship, and it's when you find out if you make a good team when you are both outside of your comfort zones.
As you might know, Dan and I dated long-distance in the first year of our relationship.
In 2016, despite not having seen each other for nearly four months, our first trip together as a couple went very smoothly. We typically look back on it as one of our favorite trips ever.
We were having one of our well-deserved visits to see each other, which is one of the biggest tips for a long-distance relationship: plan some trips! We had a blast.
Traveling together is what most people consider a big step in their relationships. It's when you find out if you make a good team when you are each outside your comfort zones. Here are a few things we kept in mind when we took our first trip together.
Communicate about your vision for the trip.
Be flexible and be prepared to make compromises.
Talk about a trip budget as a couple.
Show that you've helped to prepare by contributing suggestions for your partner.
Be transparent and honest about how you'd like to share the trip on social media.
We've grown so much from taking our first trip together to traveling long-term as a lifestyle change, traveling the world while working remotely. But it all started with this first holiday together, where we both wondered if we'd survive.
Here's what we considered on our first trip and on our current trips.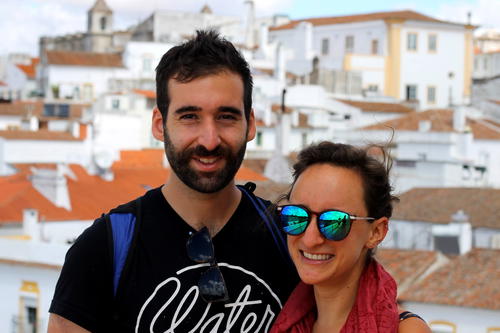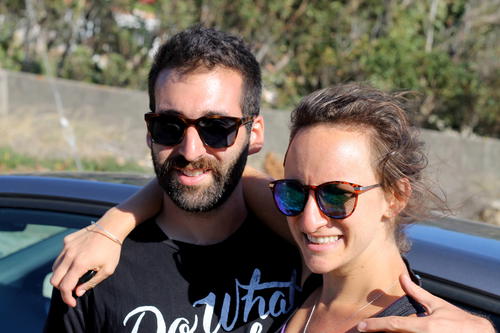 Without ever having traveled with each other before, how did we know that we were ready to take a trip together?
We didn't know for sure, but if we figured that if we liked each other enough to want to spend any type of longer amount of time together outside of regular routines, we were ready to give it a shot.
We both had the realization that we would probably travel well together after a few months of dating, when we spent an entire afternoon together and walked a whole bunch of miles to have adventures in NYC.
If we could make decisions on the fly together and find things to keep us both enthused, wouldn't traveling together as a couple for the first time be fine?
Actually, we didn't get to have that first real international trip for another four months.
In mid-May of 2016, Dan left for a long-term work and travel program calledRemote Year, meaning he'd be out of the country for 12 months while working remotely.
Because I already had a summer trip planned to South Africa with one of my friends, we didn't get to see each other until September 2016.
Helpful Tip
Sign up for Remote Year to join the experience!
After WhatsApp-ing, FaceTime-ing, emailing, Facebook messaging and sending postcards for four months, we finally got our chance to travel together.
What would it be like?
In order to have the most stress-free and enjoyable travel experience together as a couple on our first international trip together, we worked as a team and were transparent about our visions for traveling.
Here's what worked best.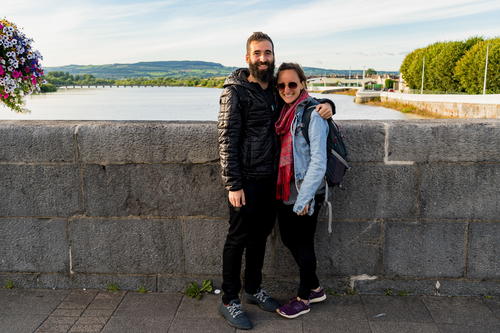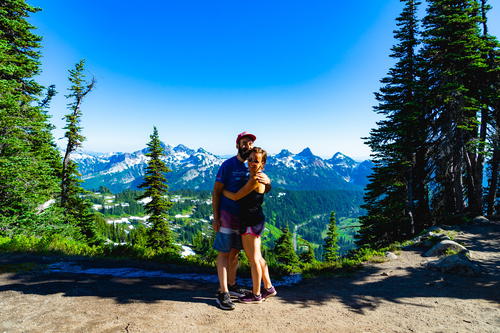 Be transparent with your partner about what you want out of your trip
Travel means something different to everyone.
To both of us, travel is a time to see the world, learn about another culture, pick up words in another language and try foods we've never had before.
For other people, travel may mean going off the grid and unplugging for a week, or sitting at a resort on a beach.
Travel can mean anything to anyone, so it's crucial to first discuss what you both want out of your trip.
Do you want to come back saying you've been immersed in a new culture? Do you want to come home glad that you sat at a pool and read books?
There's no right answer.
We discovered that luckily, we both have the same ideas about travel.
We like a mix of scenery and cities, and equal parts of adventure and chilling out.
We're down to change plans at the last minute if it means engaging in something exciting.
We're also up for scrapping something we had planned to do if we're tired or sick (these things happen!) or if the plans change due to weather.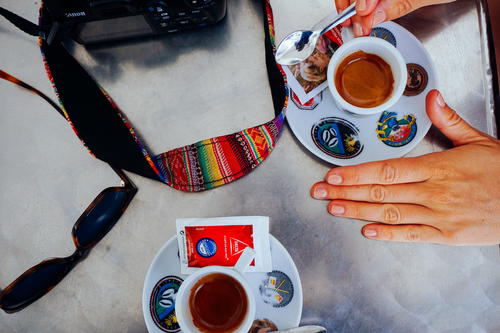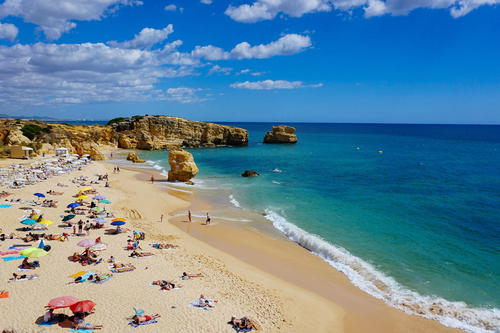 Be flexible in order to accommodate both of your needs
Consider the reality of logistics between the two of you.
For example, does only one of you have an ATM card that reimburses fees? Does one of you have a credit card with no foreign transaction fee to use during the trip? Check out some of the questions we answered on how to travel with foreign currency.
Be ready to make last-minute changes
Not all trips go as planned.
You know this if you've been on a weekend away with friends during college, or a family trip when you were little.
Maybe you planned transport that got canceled, or had a day trip rained out. Figure out together how you'll deal with changes in plans, as a couple.
Dealing with the unexpected will also help you survive all sorts of bumps in the road during your relationship as it's starting out. It's a great skill.
During our first trip together in Portugal, we were offered to go hiking with another couple in Cascais, only a day before. We had originally planned to see the castles in Sintra, but decided together that because we still had our rental car, we could consider the change in plan.
Looking back, we look at the change in plan positively. We never got to tour the Sintra castle landscape, but instead, we have a wild day of hiking to remember.
For us, we try and keep our planned activities to a minimum, so that when something comes up, we're prepared to make a quick decision instead of "plan shopping."
Demonstrate that you've put in an effort to prepare
During our first trip, I started reading about Portugal as soon as I could, after booking flights to visit Dan.
What we learned is that I love to plan, and Dan would rather allow a trip to unfold in the moment.
Over time, we've figured how who will do what, so that we both put in effort!
One thing is for sure: traveling together takes a little bit of preparation, from finances to phone plans, and this is something to do together with a checklist or discussion.
We aren't totally organized with how we plan our trips, but we both have a general idea of what we're going to need.
It's important for travel partners to work through certain steps together, in order to be sure that both are prepared for leaving home.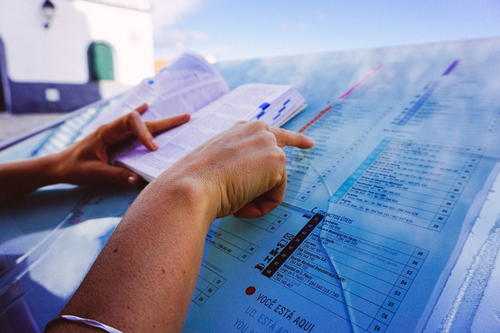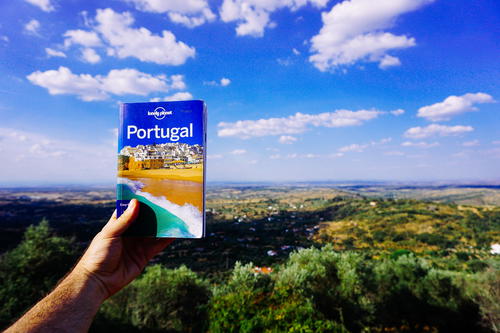 Make time for relaxing!
In traveling with another person, it's important to explore, see the sights, try the foods and maybe even exhaust your to-do list, but it's good to relax, too!
We got forced into relaxing during our first trip because we spent some time in small villages with no nightlife at all.
This gave us time to recharge our batteries (figuratively and literally) and have time to plan the next day of activities.
See Dan's guide to recharging all your batteries, here in this YouTube video.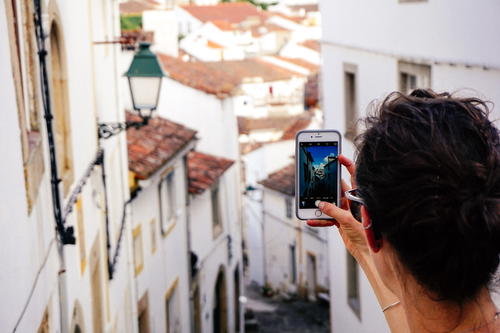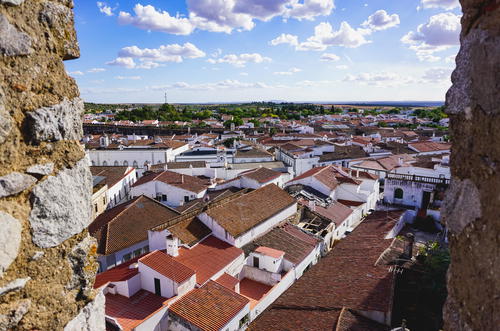 Surprise your partner with something unexpected
Everyone loves surprises, right?
Some people like small surprises like an unexpected gift, while others like the mystery of being taken somewhere unknown by their partner.
For us, surprises usually have to do with food or drinks, because we minimize what we pack and what we buy while traveling.
Remember that while planning is great, surprises can be even better! You can express your excitement about your first trip (or any other trip) by figuring out a small surprise on the fly.
I employ my passion for planning to surprise Dan with homemade city tours as a way to see a new city or town when we first arrive.
If we both split up to do our own things for an afternoon, we may both surprise each other with local snacks that we think the other would enjoy.
Allow for making compromises with your partner
Everyone has a different travel style, and learning to travel well with your partner is one of the things you get to learn on your first trip together.
For me, traveling with Dan meant that I learned to slow down and enjoy, having previously been on fast-paced trips that packed in sights. For Dan, this meant helping me to accept that taking some time to relax was important.
We compromised on a few things. We agreed to sometimes make accommodation plans for our Portugal road trip with a few days of lead time.
Other times, we booked hotels by deciding among Airbnb, hostels and hotels only several hours before arriving in our destinations several evenings.
Dan assured me that things would work out, and that was because we had a car, and we could stay flexible.
I believed him and trusted him, and everything turned out AWESOME!
One thing we didn't have to compromise on was being strategic about which times of day or time of night we would visit a location for photography.
We talked through our ideas for our plans, and hardly disagreed on how our trip should go.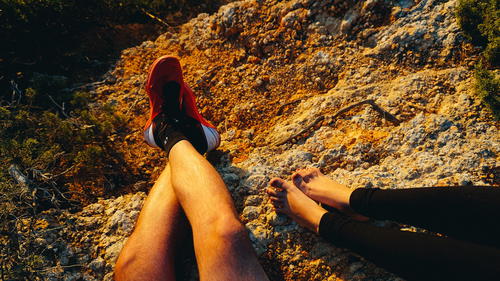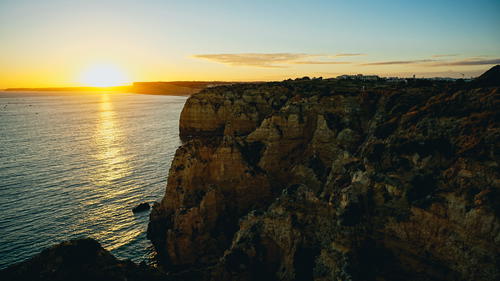 Factor in both of your budgets
Budgeting is huge on your first trip together as a new couple.
The type of budget required for travel may be different than what you spend at home.
If you spent a lot on flights or transport to (or within) your destination, then it's useful to talk about how much more budget should go toward accommodation and daily spending and budgeting.
Helpful Tip
Looking for new proven ways to save money on flights and airfare? The easy solution is to sign up for Going, the leading way to find flight deals and mistake fares, directly to your inbox. Use HALFHALF20 to get 20% off!
Talk about if you think it makes sense to eat all your meals out or cook, and if going out for drinks is something you want to spend money on, or not.
How important is taking taxis, or would you rather take time together to navigate bus and metro systems? Do you want to buy tour packages, and how much will that cost you?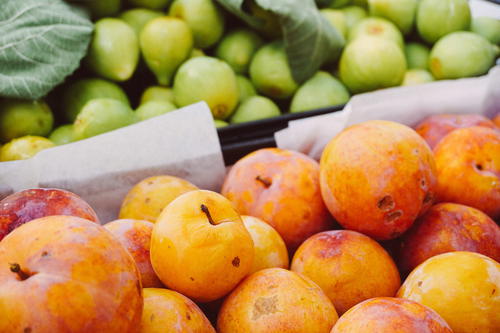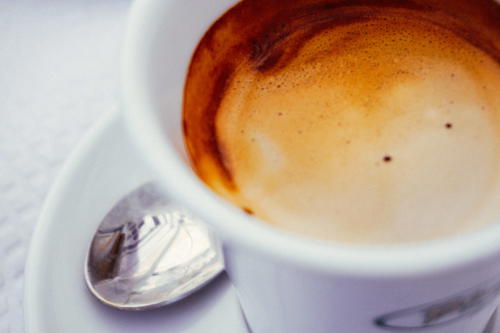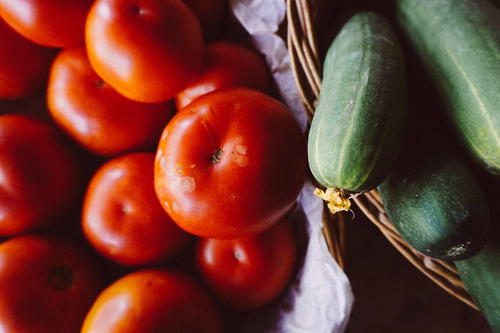 During our first trip, we agreed on a few things: cooking when possible, creating our own picnics from grocery store items when we could, minimizing drinking at bars and being smart about fuel with our rental car. These all fell into what we now call our ways to save money while traveling as a couple.
We rarely disagree on finances when it comes to travel, and we'll keep it that way as long as we can!
Having a rental car pushed our daily spend up, as did the cost of gasoline, so we agreed to compensate in other ways. We booked accommodations within our budgets and stayed in a hostels we found on Hostelworld if the locations were what we needed.
Discuss how much you'll share on social media
There are so many aspects to consider with social media apps.
Everyone has a different opinion about what should be shared and what should be kept private.
Some people are fine with being in photos at the beach, while others are not.
Some people wish to keep vacation photos to a minimum as to stay private between work and home life, and some do not mind being public about their whereabouts.
If you both feel comfortable with the topic, talk about what you would like to share on social media and what you might like to share that involves your partner.
Here are a few considerations, as these are all real questions that come up.
Is it acceptable to share photos with alcohol?
How much should you give away in the photo captions?
Is there someone in the family who might not approve of where you're going, or of the fact that you're going far from home?
Because a lot of what we do in our personal lives is on social media, we have a good habit of showing each other different photos or videos that we have of each other before posting.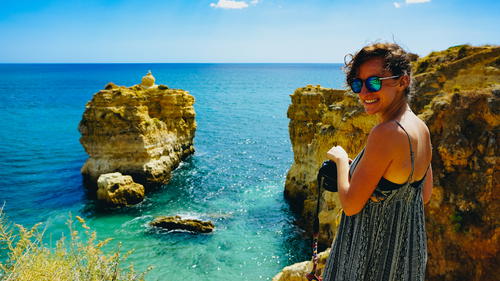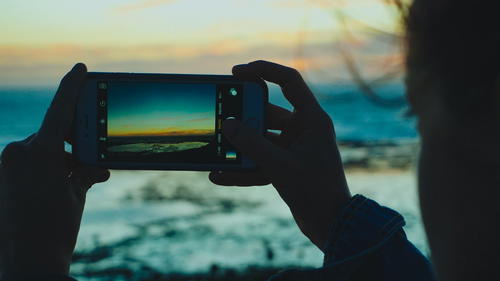 On our first trip, we shared several photos of us together in the landmarks we visited, like the Praia de Benagil cliffs, the Lisbon cable car and our hike in Cascais.
Our friends were happy for us that we finally got to reunite after so many months!
Nowadays, we have mostly unwritten rules about what we share on our private social media accounts. We politely check with each other if we want to post a photo with the other person in it, to make sure we both approve.
Helpful Tip
Check us out on Instagram, where we share photos of our travels.
Exchange emergency contacts with each other's family
Starting with our first trip, we gave each other at least one of our parents' phone numbers, in case of worst case scenarios.
While we sent WhatsApps to our parents quite frequently from Portugal, it made sense to have our parents' numbers saved in each others' phones in case of any unfortunate situations.
This worked out well because, at the time, Dan was using Google Fi and my phone was on airplane mode for the entirety of the eight-day trip.
If we had to ask my parents a question while we were on the road in our car, or send some sort of update, we could text them from Dan's phone with Google Fi.
I didn't need to have service, so we were able to share our cell data.
Dan even tethered cell data a couple of times if I really wanted to send an update to family members through my phone. Now we travel with GoogleFi whenever we leave the country, and that works out great because we use our own accounts under one 'family plan.'
Always have fun
Take a moment to remember that your travel buddy is the person you love!
There are so many special things you can do at home, but travel is one of those things that allows you to learn about each other: what surprises you, what shocks you, what makes you happy and what gives you a sense of adventure.
Savor the moments, make memories, take photos of what you ate and come back with stories!
These are essentially all of our goals when we take trips together.
Above all, keep learning about the places where your travels take you, and always have fun.
You'll have no problem in surviving your first trip as a couple with your new boyfriend, girlfriend, spouse or life partner. It's all what you make of it and the type of attitude you go in with!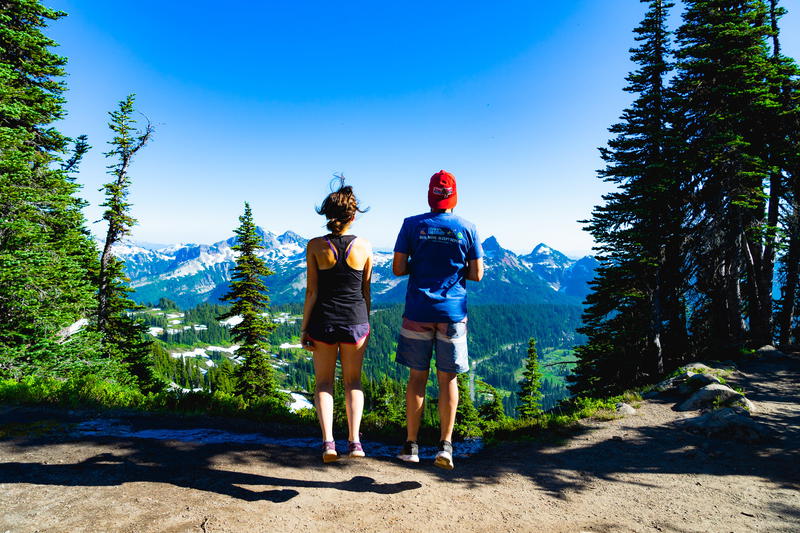 Enjoyed our article?
Consider supporting us! We're a 2-person team (learn more about us here) and your support enables us to create quality content. Thank you!