The Best Cafes for Working in Tallinn, Estonia
Written by Becca
•
Updated on November 27th, 2023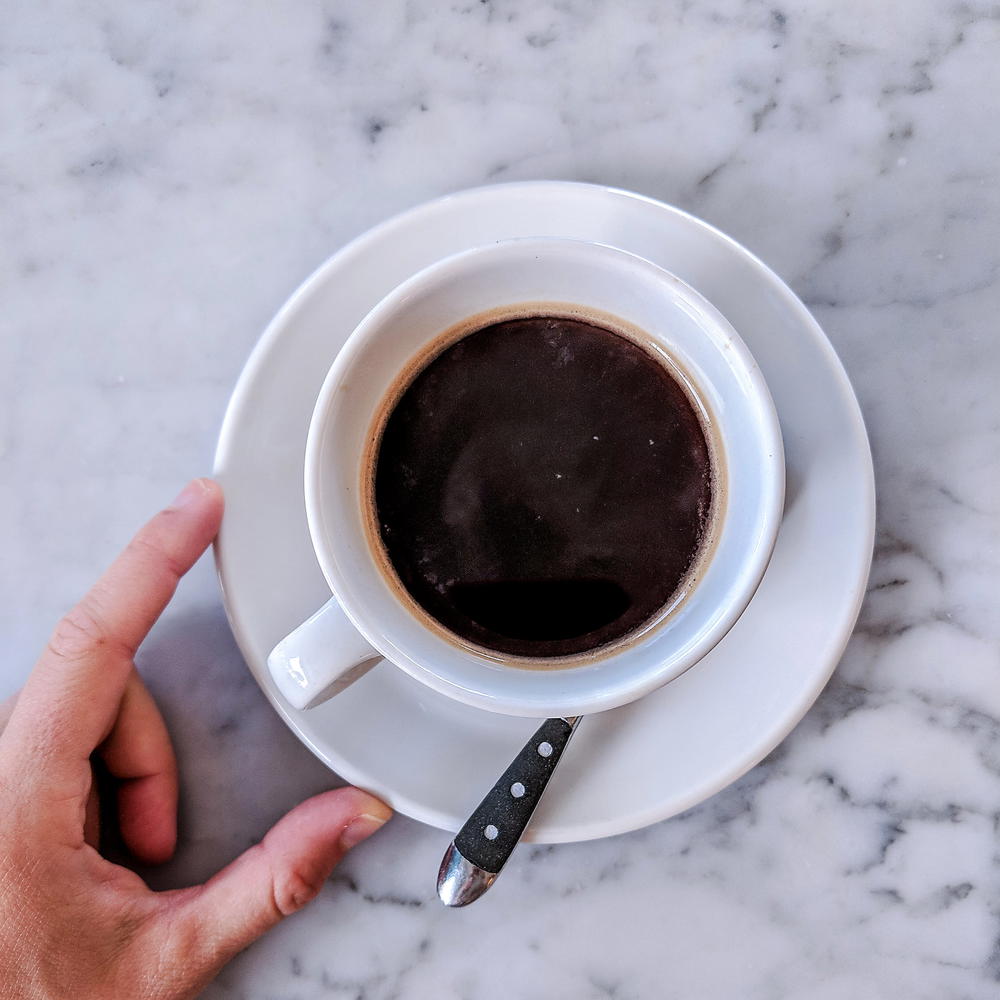 We spent a week in Tallinn working remotely and tried as many cafes as we could find. From the Old Town to the downtown areas, here's our list of the best cafes to work from.
This article may contain affiliate links. We earn a small commissions when you purchase via those links — and it's free for you. It's only us (Becca & Dan) working on this website, so we value your support! Read our privacy policy and learn more about us.
Table of contents
Close table of contents
Tallinn, Estonia, is truly adorable, and so quaint, relaxing and intimate for a capital city. From its picturesque Old Town to quiet residential streets and wide sidewalks, we felt like we got to know the city center through its cafes.
We spent a week in Tallinn working remotely, which is something we wind up doing during most trips. Aside from working with our laptops, we went around seeking out the best coffee shops and cafes that were worth visiting.
If you're traveling to Tallinn, take along this handy cafe guide.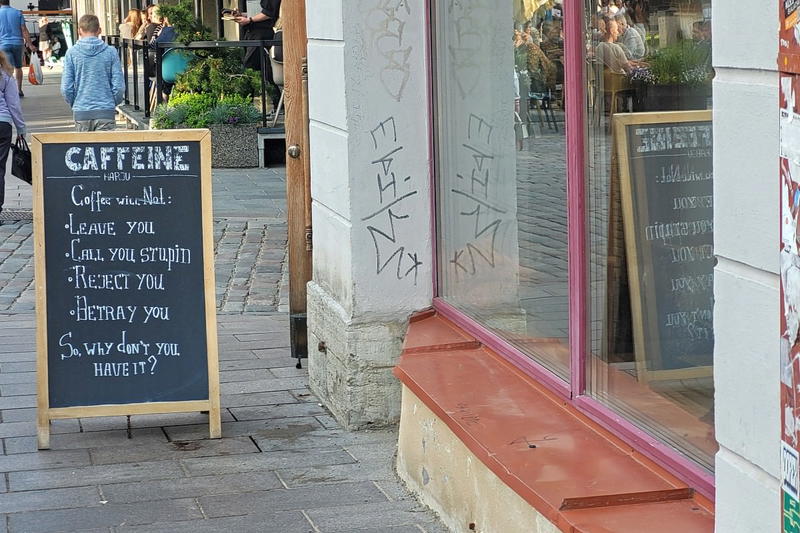 Also, thank you to Silver for grabbing some nice photos of the Tallinn cafes. You can check out his coffee and tea blog here.
Epic Coffee in Tallinn's Old Town
Epic Coffee is a cozy cafe that we visited frequently because its coffee was delicious and the WiFi was reliable. Among their other food and drink offerings are a few types of pastries and a refrigerator of local alcoholic bottled drinks. We found Epic Coffee pretty good for getting work done!
Pro: Good WiFi, clean design, high tables, window seating, outdoor seating, lots of power outlets and great location
Cons: None to mention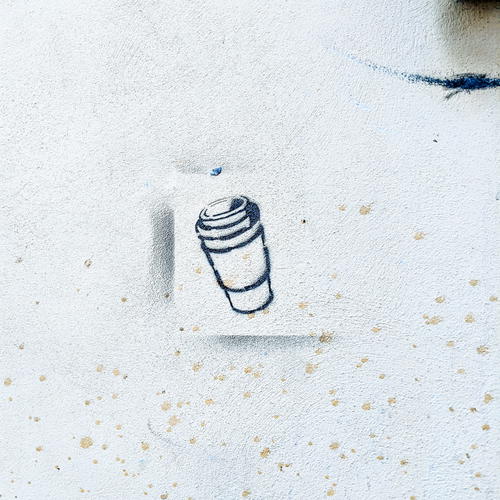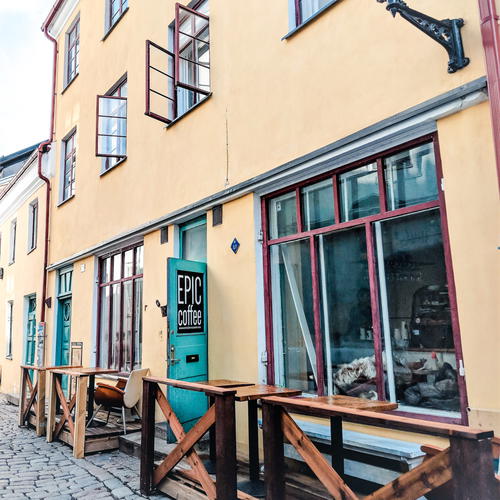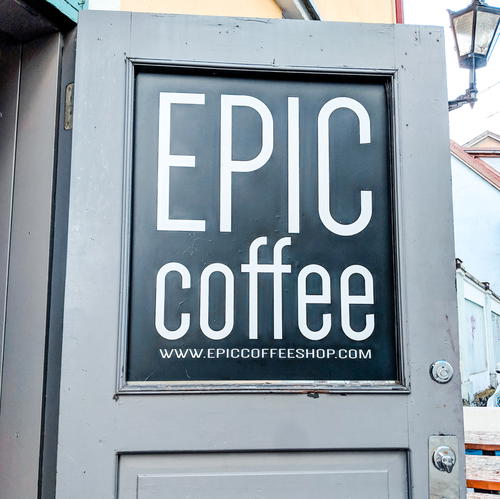 CoffeeBar 10133 (also called Mean Jacqueline Cafe) in Old Town
This little cafe has two chairs with a table out front. It goes by CoffeeBar 10133 in Google Maps and TripAdvisor, and the sign on the outside says Mean Jacqueline Cafe, so we're really not sure of its true name. While WiFi was good here, it didn't have any comfortable seating for sitting down with a laptop.
Pro: Good coffee, WiFi and location at the edge of Old Town closer to Telliskivi
Cons: No comfortable seating for laptop use, as chairs are much lower than the tabletops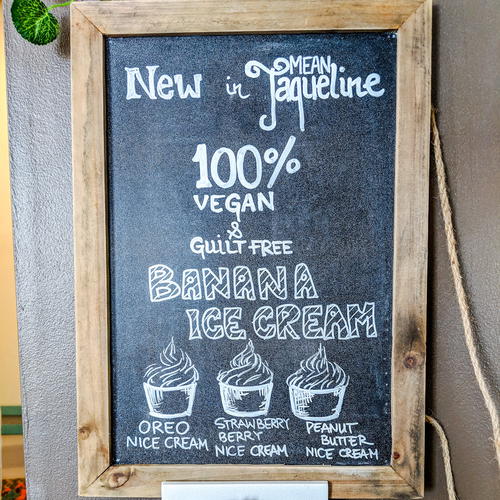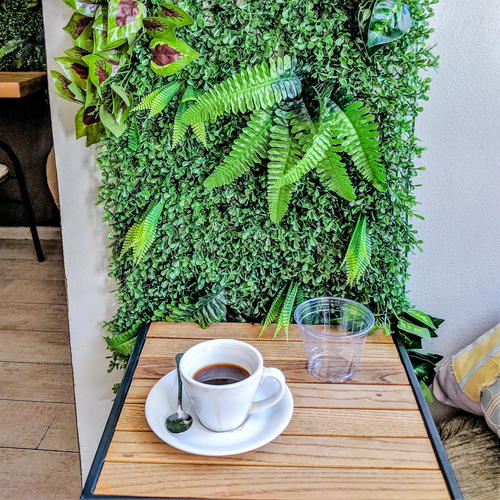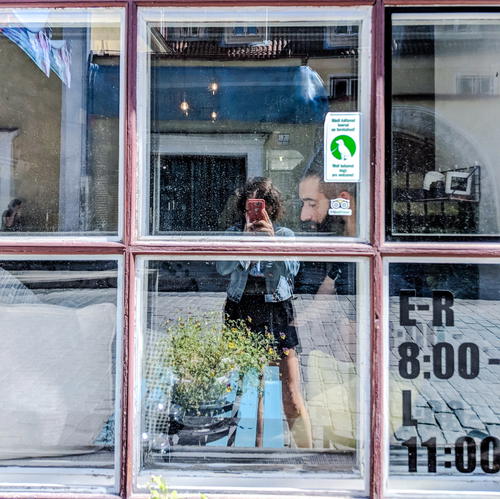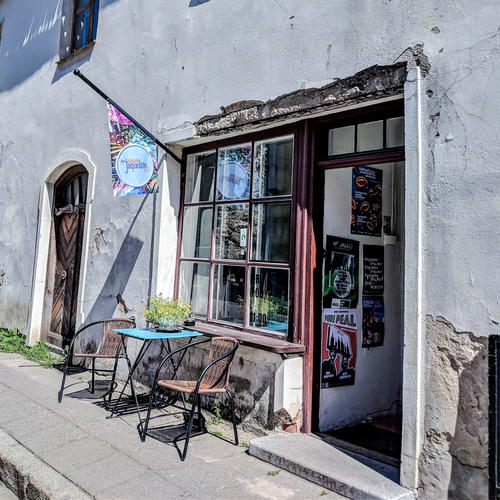 Gustav Cafe in Solaris Mall (basement level), Südalinn
Gustav Cafe is a small chain of cafes and they offer a lot of baked goods. More impressive than their coffee menu were all their tea choices, which are served in loose leaf in your cup in a pretty large amount.
Pro: Lower prices than the more non-chain shops in Old Town and very nice array of tea choices
Cons: Environment is like that of a chain cafe, so not really unique for ambiance
Caffeine (multiple locations in Tallinn)
Caffeine is a chain throughout the Baltic region and we found their best characteristic to be their reliable WiFi. For coffees, they have a larger drinks menu, with choices like coconut or almond milk lattes, spicy mochaccinos, salted caramel macchiatos and some items with Estonian names like the Mullikohv (sparkling coffee).
We tried three locations of Caffeine:
Old Town (Mündi 3, 10123)
Old Town (Harju 3, 10146)
Tatari neighborhood (Tatari 9, 10116) - has outdoor seating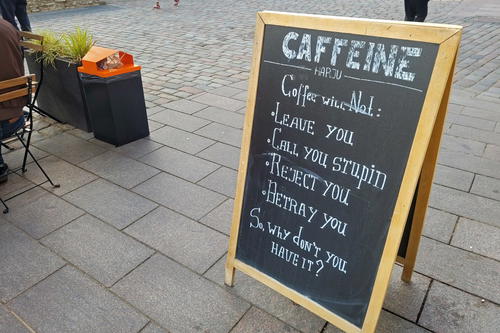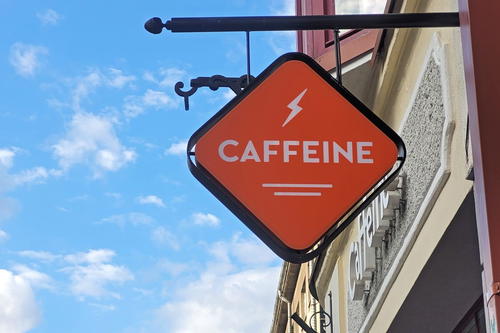 Pro: Solid choice for doing work because lots of power outlets, consistent WiFi, varied snack and food options from sandwiches to granola bars
Cons: Coffee is kind of watery, and espresso machines create a lot of noise if you are looking to take meetings here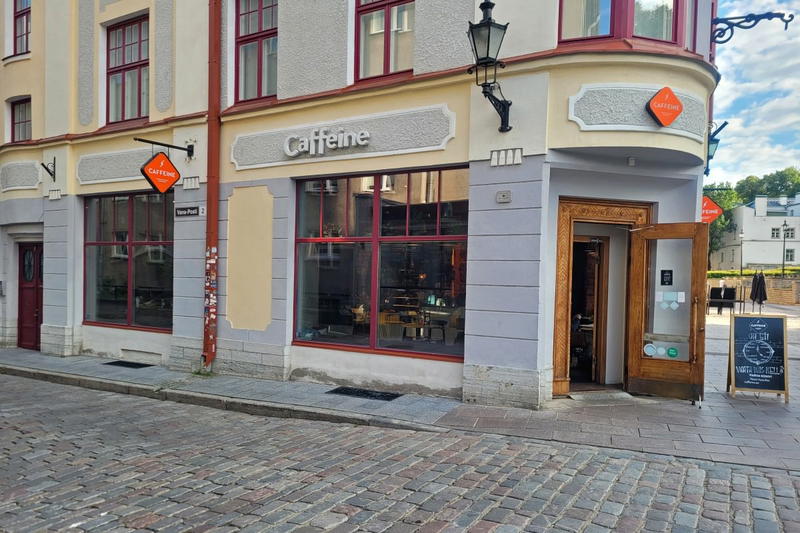 Must Puudel in Old Town
Most famous for being open from brunch to late hours for cocktails, Must Puudel is known as one of the trendiest spots in town and makes it to every list of where to eat, drink and hang out.
Its decor and interior is unique, and there's outdoor seating both in front and in back.
Pro: Great vegan food, nice coffee, huge space with diverse choice of where to sit, trendy and eclectic design, gluten-free options
Cons: WiFi is okay, and prices are a bit high, compared with other cafes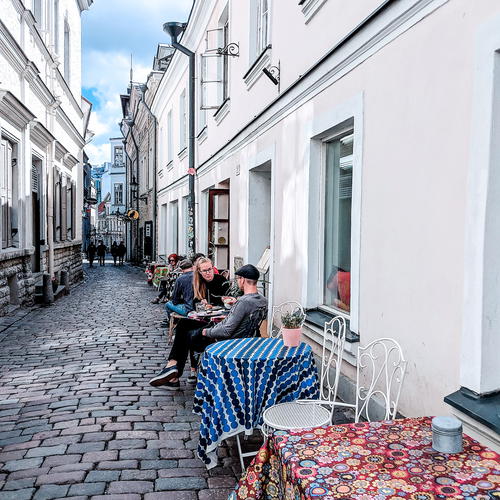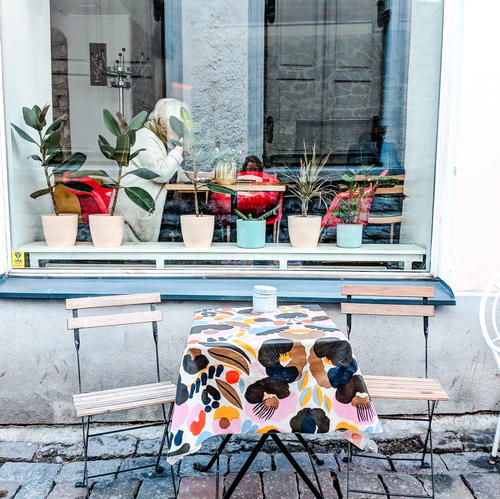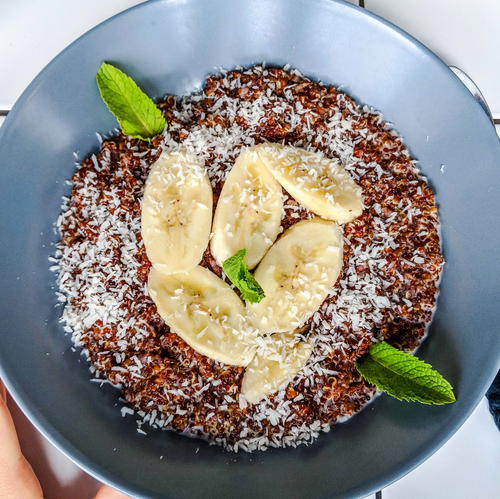 NOP Cafe & Shop in Raua neighborhood
While we did not go to NOP for working, we did go there for a tasty lunch, and the food nor the drinks disappoint. They have a great menu of healthy, vegetarian and vegan food, and also nice teas and smoothies. This place is sure to please vegetarian travelers.
NOP seems to be always busy, and for good reasons. It is located between the Old City and Kadriorg Park, at the end of town.
Pro: Earthy and relaxing interior with vegan-friendly meals and a food shop that has imported and local products
Cons: Farther from city center
DOT Cafe
This cafe, located at Pärnu mnt 29, is so adorable you'll just want to stay there forever! Before you do anything else, follow this cafe on their Instagram to check out the awesome coffeeshop vibe.
DOT Cafe is great to work remotely from, as far as cafes in Tallinn go. It's very clean, with fast Wi-Fi. The staff doesn't pressure you to "move on" if you've already been there for a while, which is a nice bonus.
There is great coffee and an all-day breakfast and lunch selection, like burgers, salad and a photo-worthy avocado toast. DOT Cafe is open Mon-Fri from 8-6pm, Sat from 9-6pm and Sun from 9-4pm.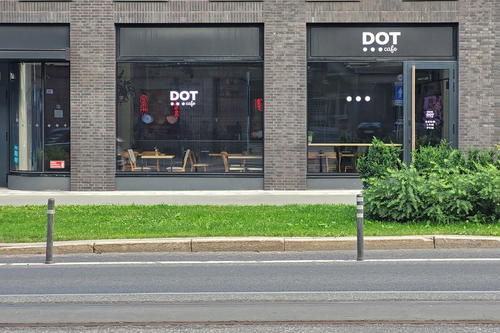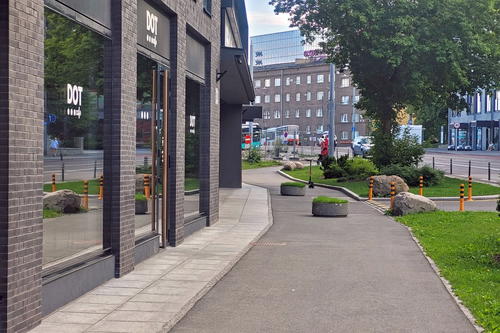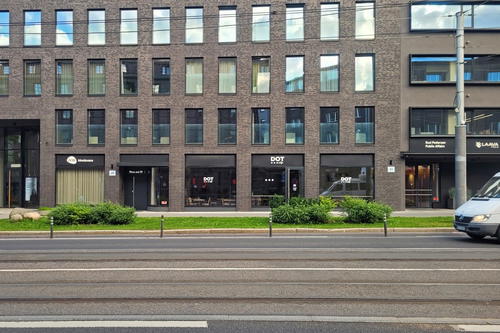 Kohvik Komeet in Solaris Mall, Südalinn (NOW CLOSED)
Komeet has closed as of 2023. In case it reopens, we're keeping the text below for your reference!
Komeet attracts families, ladies lunching and business people due to its location in the Solaris Mall, close to Old Town. It's a good place to have a nice coffee, but their food is pricier than many other places we found. For WiFi, use the mall network.
Pro: Cool 4th-floor location with some city views from the windows, comfortable chairs and lots of places to sit
Cons: Food prices are rather high, even lunch specials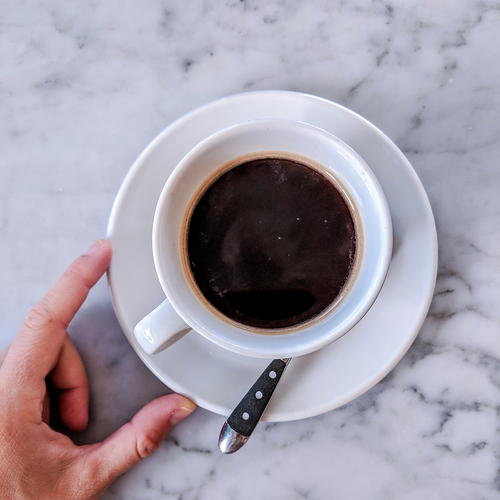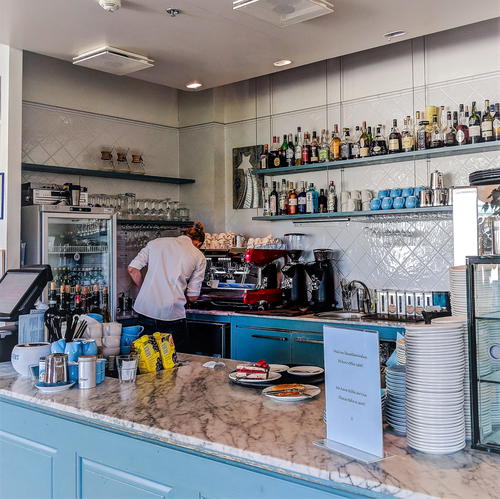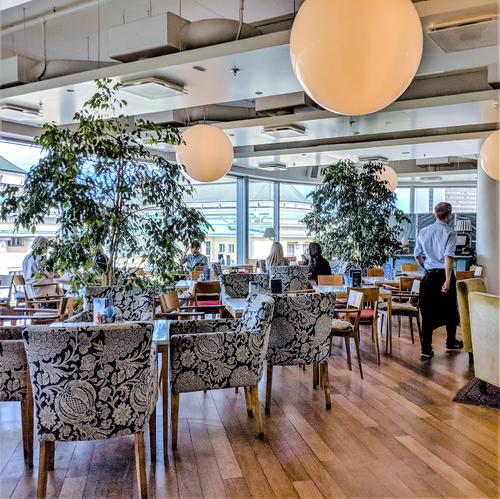 Living Room Cafe in Südalinn (NOW CLOSED)
2022 update: Unfortunately, this cafe has closed!
Kohvik August in Old Town (NOW CLOSED)
This cafe has unfortunately closed, which is a shame because we liked it so much when we visited!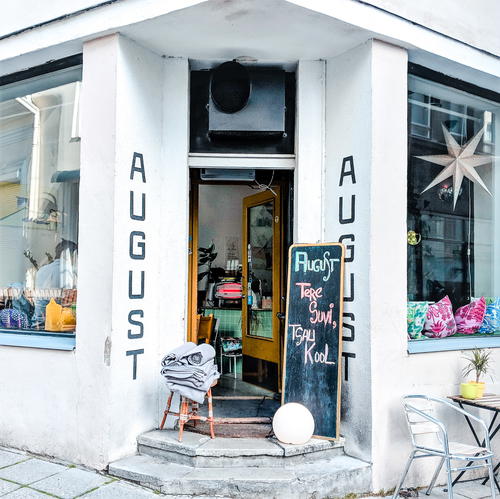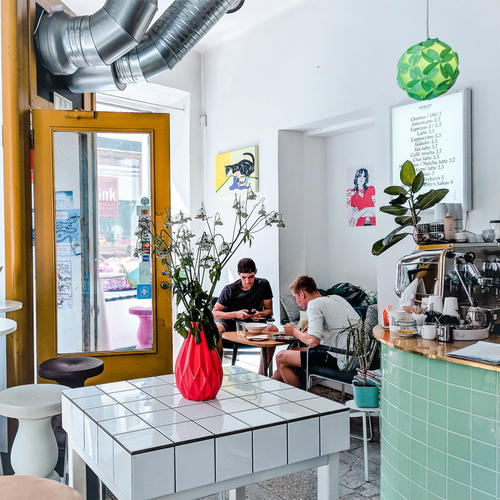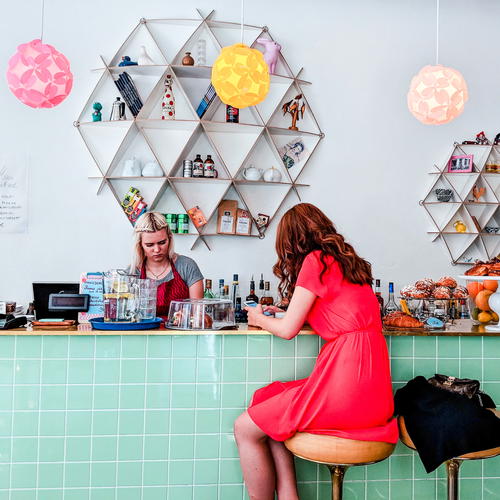 ---
Looking for more things to do in Estonia? Check out how to get to Riga from Tallinn to continue your trip.
Enjoyed our article?
Consider supporting us! We're a 2-person team (learn more about us here) and your support enables us to create quality content. Thank you!