15 Travel Destinations Where You Can Avoid Tourists
Written by Becca
•
Updated on September 19th, 2023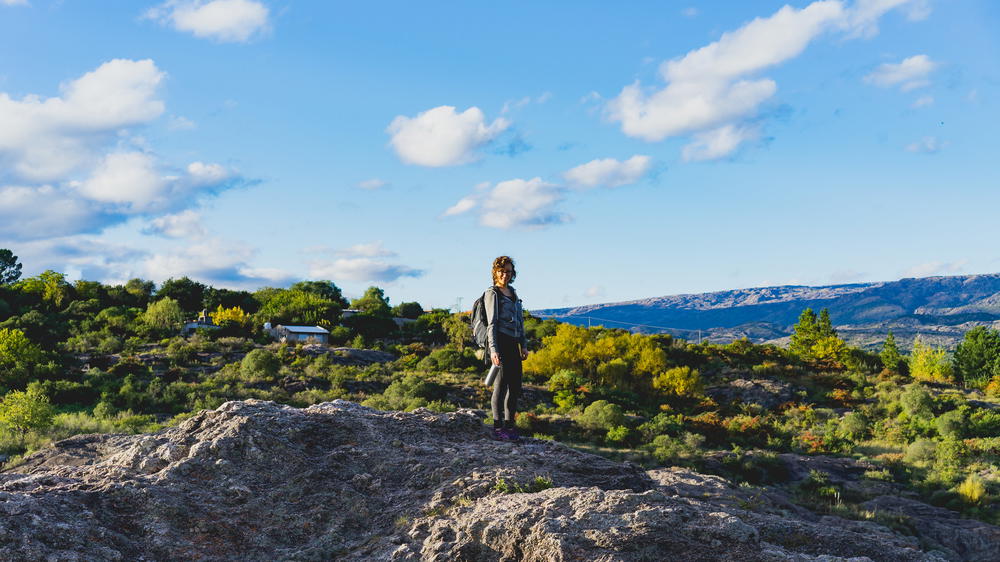 Avoid overtourism by traveling to alternative destinations and find destinations where you can avoid tourists and crowds. Find off-the-beaten-path travel destination ideas, check out these destinations with few tourists.
This article may contain affiliate links. We earn a small commissions when you purchase via those links — and it's free for you. It's only us (Becca & Dan) working on this website, so we value your support! Read our privacy policy and learn more about us.
Table of contents
Close table of contents
If you have a travel wish list, you probably want to go to major cities, major landmarks, national parks and famous wonders of the world.
But what about avoiding over-tourism and traveling off the beaten path?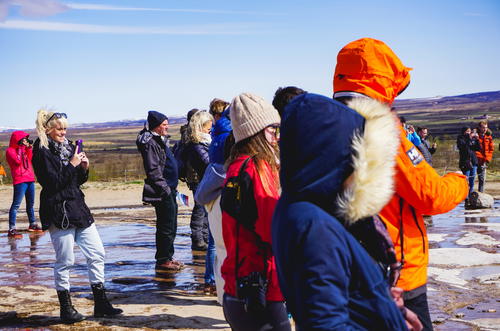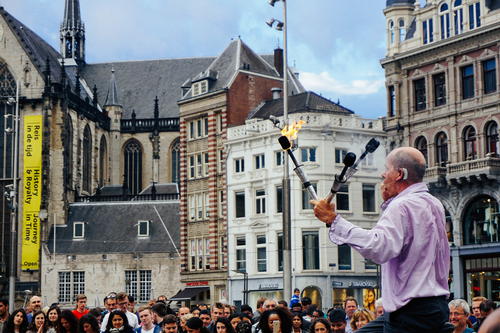 We've been to places like Barcelona, Cartagena, Times Square and Machu Picchu. These places are suffering from over-tourism, and it makes the experience stressful.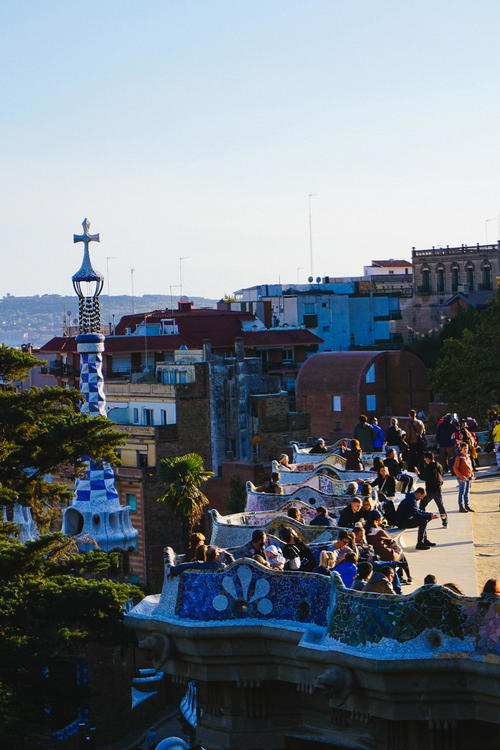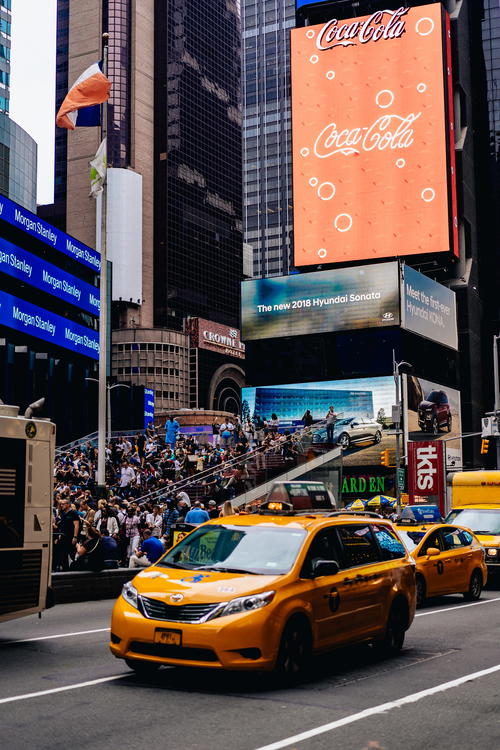 How to avoid overtouristed travel destinations
When we worked remotely and traveled for an extended period of time, we went to the Baltics, Taiwan and villages in Ireland.
Below, you'll find an outline of places we've been that stand out as places where we felt alone and at peace with our surroundings. No matter what your style is, we hope you'll use our experiences as inspiration to go places that are less explored.
What to do before your trip
Going on a trip soon? Don't forget to do these important things before you leave!
The Alentejo Villages, Portugal
We like Portugal for being a diverse and affordable travel destination. We had moments in the Alentejo region that were very touristy (Evora) and some that had only a few locals passing by.
Without detailing every place where we stopped our car, we'll comment on the most touristy historic villages in the Alentejo, and the least.
The Alentejo region is the region in the mid-south of Portugal, closer to the border with Spain. We started our 'road trip without a plan' from Lisbon, and headed due east and a bit north.
We'd heard Evora was pretty, and by the time we got there, we saw that we were not the only ones who had been pointed this way. Evora did have tour groups, large groups and tours, and we wanted to love the place, but felt cramped.
Using a Lonely Planet guide, we mapped a route to another village recommended by a business contact of mine. The village was Serpa, and it was beautiful, incredibly quiet and peaceful. This village was far too small to host tour groups, and that was where the charm came from.
Another village where we visited castles was where we stayed for an evening and spent the following morning checking out the village castle.
This village is Mertola, and we stayed in a modest hotel that we found on Booking.com located on the cliff next to the river.
The village receives tourists, but so few that there is no real infrastructure for tourism (yet).
Several restaurants were available, and we finally settled on a casual place for a light dinner and drinks. In little Mertola there was nothing to do at night, and so we enjoyed the rare quietness that you can only get in a village of 7200 people.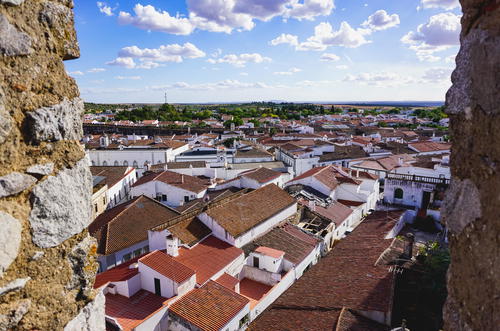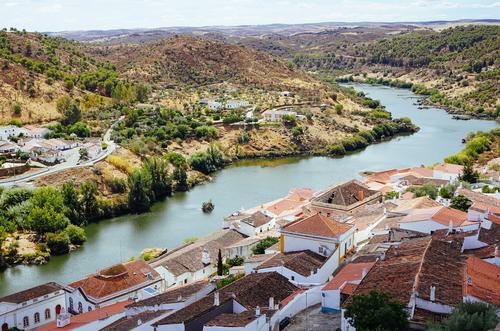 Pirita Beach, Tallinn, Estonia
We knew Tallinn, Estonia, was a small capital city, relative to other capital cities in Europe, and it was here that we became experts in the cafes of Tallinn and its spots for photos.
We stayed two streets outside the town center at Euphoria Hostel, which was a great choice in order to get some quiet.
What we learned about Tallinn is that it's the type of port destination where cruises will let off tourists for the daytime hours. So, every day, the Tallinn town center is full of travelers from all over Europe and the world.
Our secret is, that if you take the recommendations from locals, there are easy ways to get out of Tallinn's Old Town and see more of the metro Tallinn region. Our first pick at this was heading to Kadriorg Park and then Pirita Beach, where we saw about ten other people from when we arrived to when we left.
We had an expanse of beach on the Gulf of Finland to ourselves, as I swung on a swing and as Dan took photos that had no other humans in them.
We headed down to a dock for sunset, as the sun slowly and very gradually (going in late June was an excellent choice due to the long length of the daylight in the Baltics) went below the horizon, turning the sky rainbow colors.
Even though it was summer, temperatures were dipping, and we wished we had packed a variety of shoes for travel for the evening! We love wearing sandals but sometimes closed toe shoes are the way to go.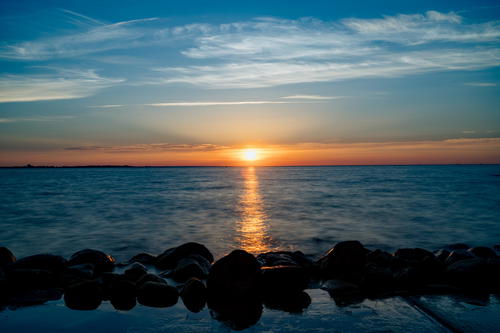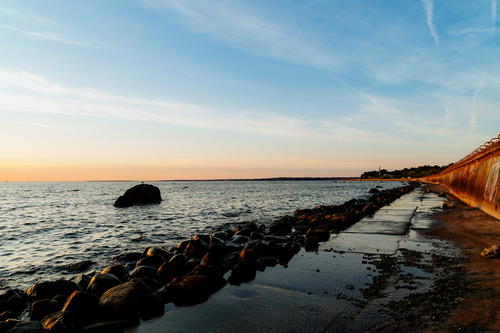 Burren National Park, Ireland
To put it bluntly, we saw about 15 other tourists the day we visited the Burren National Park in western Ireland. This national park is located in Corofin, County Clare, and was a stop on our Wild Atlantic Way road trip.
Given that we had to drive quite a ways to get there, you could guess that there were no tour groups, no large packs of people and honestly, a lot of nothing. The Burren is the 'badlands' of the west of Ireland, meaning there are very few trees and the landscape is mostly made of rocky ridges.
During our hike (we took the long route), we passed a family of five, another couple and another few travelers over the course of two hours.
The majority of our photos are us alone, or the landscape itself, with views into the distance of rural Ireland and a patchwork of farms. There were no sounds, no vendors selling anything (bring your own food and water!) and not many signs at all.
This hike was a great way to get off the beaten path, and even a way to create your own path (literally).
Consider bringing a camera accessory like a tripod, in order to get creative with your photography. You can pretty much guarantee there won't be anyone running into you!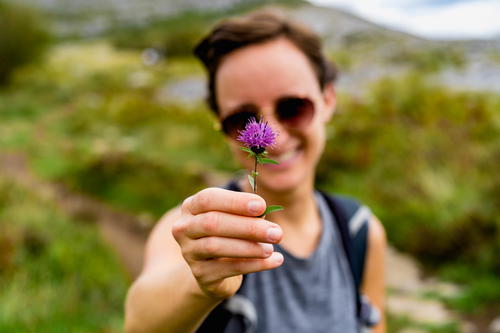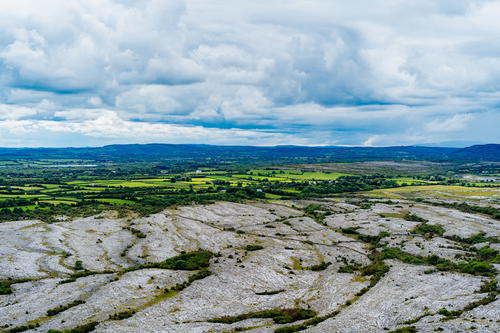 Helpful Tip
Looking for new proven ways to save money on flights and airfare? The easy solution is to sign up for Going, the leading way to find flight deals and mistake fares, directly to your inbox. Use HALFHALF20 to get 20% off!
Yangmingshan National Park, Taipei, Taiwan
Taipei is a busy city full of people, and excellent cafe culture, and it is increasingly in popularity for tourists both from other parts of Taiwan and East Asia, and for tourists from Western countries across the oceans.
Taipei's most popular attractions are the Chiang-Kai Shek Memorial Hall, the National Museum, the Sun Yat Sen Memorial and Shi Lin Nightmarket, where you'll basically be crushed wall-to-wall with people between 6pm and 10pm on most nights.
But… if you grab your travel camera and take a bus to the outskirts of the city with the destination of Yangmingshan National Park, you can be prepared to go for a while without seeing anyone in a group.
Upon arriving at Yangmingshan National Park, we actually took a wrong turn to the incorrect visitors center and wound up in a garden with lots of tourists in the senior citizen and family demographic.
We hustled up steps and across a parking lot to reach the 'correct' visitors center, where we got a map and started our hike on the hardest and steepest trail in this region toward the peaks.
In contrast to other 'popular' hikes I've taken within city limits (take for example, Elephant Mountain, on the other side of Taipei, which is very easily accessible by public metro), Yangmingshan can give you some solitude and is still not so far to get to.
Rotterdam, Netherlands
Most travelers on a "Eurotrip" will put Amsterdam on their lists, but what about the Dutch architecture destination Rotterdam? We found that most people outside of Europe have not even heard of this city, and it's the second-largest in the country of the Netherlands.
If you want to avoid the sea of tourists found in central Amsterdam, you can a) get out of central Amsterdam and explore the more residential neighborhoods, or b) take a short ride to Rotterdam.
For the record, we did both, but we also found that we learned more about the country of the Netherlands once we visited another city.
Did we avoid tourists completely? No, but we definitely got some space, some quiet and some culture!
Rotterdam is easily known as an architectural destination, and that's exactly what we set out to see, by foot, and by bike. We hung out in local cafes with backyards, on the patio of the hostel where we stayed and in the newly-revitalized trendy areas that have been turned into cool markets.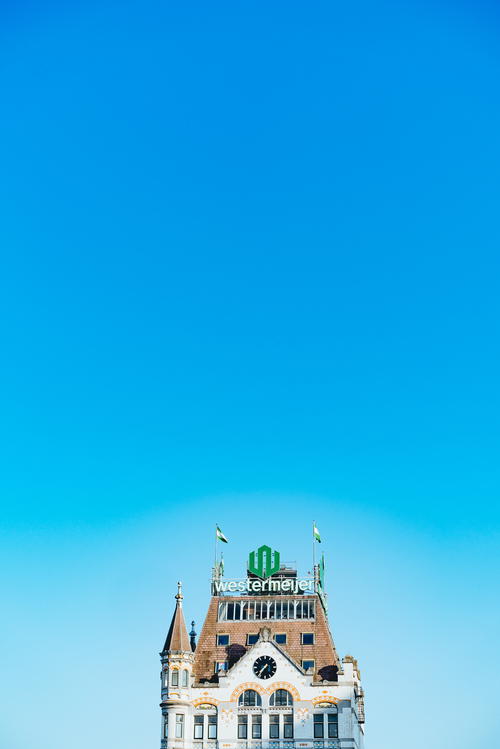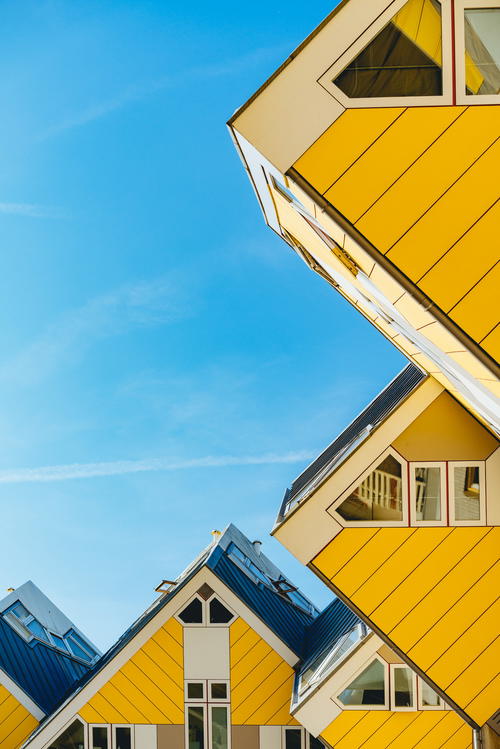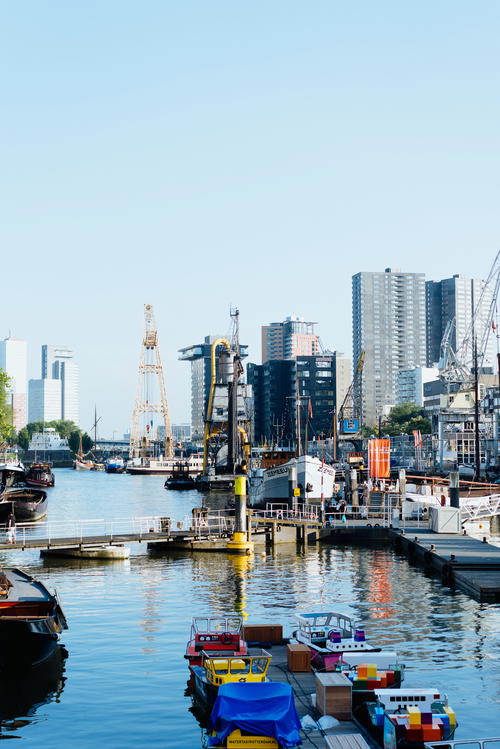 Santa Fe de Antioquia, Colombia
If you've looked into travel destinations in Colombia, you've probably heard of Medellin.
Known for former decades of turmoil, unrest and danger, you've probably also heard that the city has turned itself around and now welcome visitors from all over the world with ways to learn, like the Medellin free walking tour.
We've now twice (either both or half of us) resided for a month in Medellin, taking the day trip to Guatape by bus twice, hiking some trails outside the city to see waterfalls and hanging out in different neighborhoods.
In our most recent Medellin stint, figuring out how to get to Santa Fe de Antioquia, a destination known less to foreigners and more to Colombian locals in the immediate Antioquia region.
If you go during the week and not during any Colombian holiday weekends, Santa Fe de Antioquia is a slice of Colombian life that could be a movie set.
The little town is whitewashed, dotted with iglesias (churches), surrounded by green rolling hills and it's hot … all the time. It's best to stay at a hostel with a pool, like the Green Nomads Hostel.
We enjoyed a private tour of town, learning about the most eclectic restaurant, oldest edifices, surrounding area, local life and silver artistry. We were two of only five or six total guests in the hostel where we stayed.
If you want to avoid tourists after spending day trips in the obligatory massive rock of Guatape and after spending your Medellin stay based in El Poblado, take a public bus to Santa Fe de Antioquia and escape the crowds.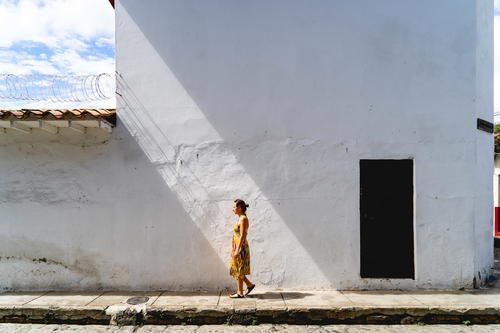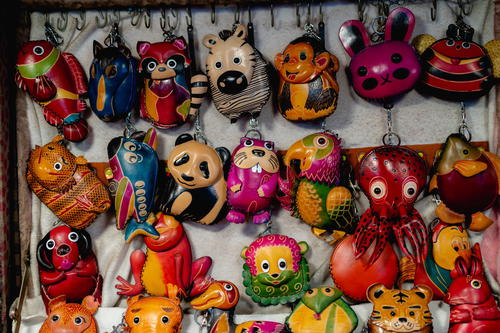 Valladolid, Yucatan Peninsula, México
The two most popular parts of Mexico are the Mexico City region and the Yucatan Peninsula. Here's a bit about how we avoided crowds in Valladolid.
This beautiful town won't be a secret for long.
We received the tip of adding Valladolid to our Yucatan and Tulum trip itinerary from our friend/world traveler Daniel Herszberg, and we're SO glad he suggested it.
Valladolid is like a time warp to a simpler time, where the places that matter are the town square, town market and town cathedral. At night, we strolled around this small city watching the life on the streets, and during the day, we admired the pastel-colored walls and vintage cars.
Valladolid is only two hours by bus from Cancun, and for that reason it's nearly too convenient to be true, but due to not having a beach (Valladolid is inland), many travelers are still skipping inland destinations in order to maximize time on the Mayan Riviera (the beaches dotting the coast from Tulum to Cancun).
True to our brand, we also figured out how to avoid crowds at Chichen Itza nearby, and accessible by colectivo.
Valladolid was charming, authentic and warm (both in its people and its weather), and we stayed in La Candelaria Hostel, a lovely hostel with a nearly endless garden backyard, and included breakfast. In early November when we took our trip, the hostel wasn't full, the travelers were in low numbers and we never at any point felt overwhelmed by crowds. Go before this destination is mainstream!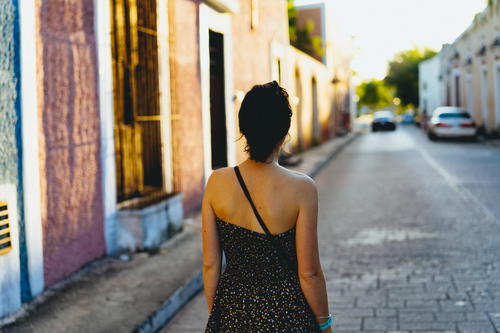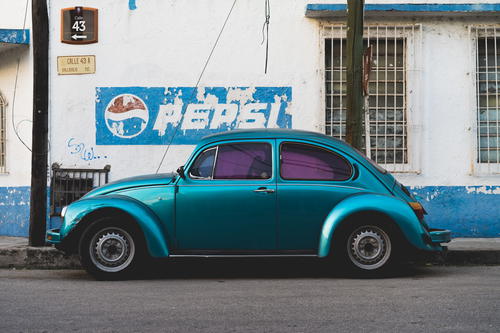 Vinohrady neighborhood, Prague, Czech Republic
Aside from being one of the best cities for working remotely, Prague is great for a whole host of reasons. For my first time in Prague, Dan took me to the Vinohrady neighborhood, not more than a 25-minute walk from the old town center of Prague (home to all the sights, bridges, museums and famous photo spots).
In Vinohrady, you can experience Prague like a local, and avoid the tour groups.
Vinohrady is a neighborhood of wide residential streets with several thoroughfares of restaurants, cafes and bars. The parks are pretty, and well-connected by mass transit.
Vinohrady is especially popular with expats, due to its livability, but it's somewhat of a world away from the city center, where things are overpriced, where there's more English than Czech and where heaps of tourists are posing for photos on the Charles Bridge (given, it's beautiful).
If you want to stay somewhere that's walkable to both Vinohrady and the Old Town, consider Meetme23, which was a halfway location to both areas.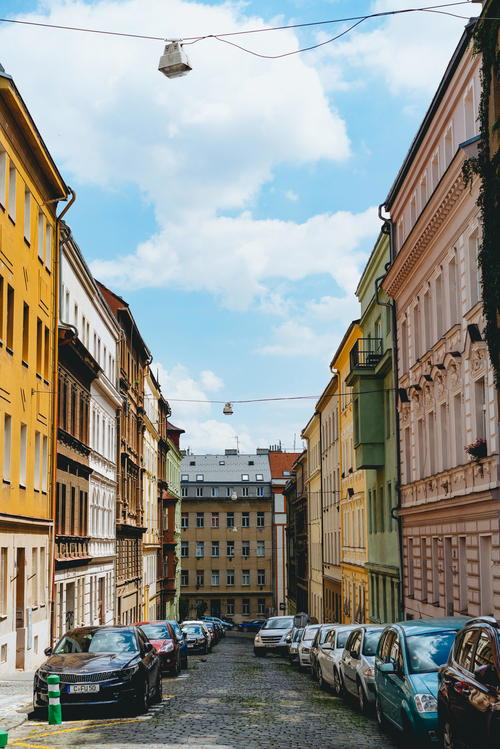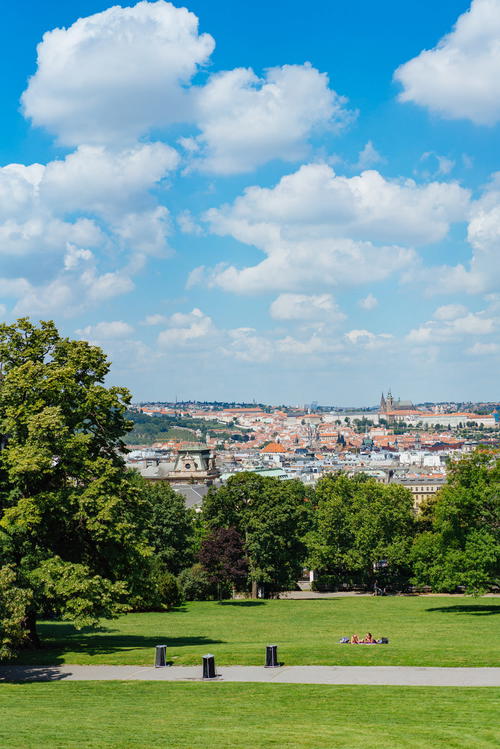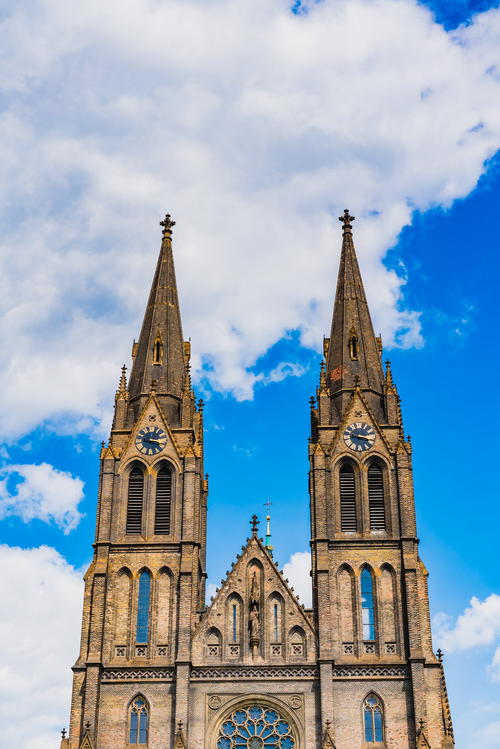 Las Sierras, Argentina
Ah, Las Sierras.
You've only heard of this region of Argentina if you've ventured to Cordoba, the country's second-largest city (are you sensing a trend here?) after Buenos Aires, the capital.
Las Sierras are the low and rolling mountains that surround this city once you start driving 30 to 60 minutes outside the city limits. Not only were we traveling in the off-season (April, which is autumn in Argentina), but we were traveling to lesser-known mountain destinations.
If you want to avoid tourists, rent a car from the Cordoba airport and start driving. Oh, and make sure your daytime lights are on because it's illegal in Argentina to drive without them (we'd know - we got ticketed twice).
Within 45 minutes, traffic disappeared and we were in a unique form of wilderness. We would pull over on the side of the road and there were views into the distance of graceful hills and grasses, rocky formations and a few rural communities. There were no crowds.
We spent a night of our road trip in Mina Clavero, and because the high season is the Argentine summer (around November to February), we were two of five guests in the hostel we chose, which meant we got the kitchen to ourselves, and you know we love cooking when we travel!
We ran into only a few other travelers when we ventured to the town's main viewpoints. It was peaceful, serene and off the beaten path.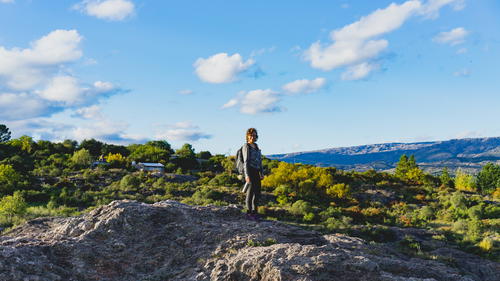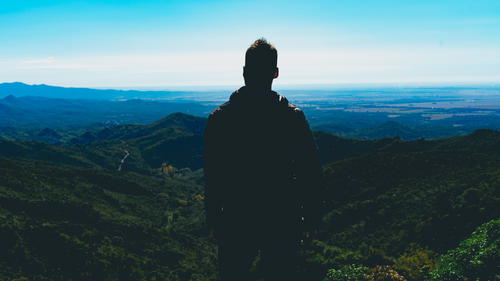 El Teide National Park, Tenerife, Canary Islands, Spain
Read on past our headline here, as El Teide National Park, as the 'highest point in Spain' (it's true, because the Canary Islands are Spain) gets lots of visitors per day, and per year.
We didn't take a tour in order to experience this vast desert and volcanic landscape; rather, we took the public bus from La Orotava, where we had been staying for a few weeks at Nine Coliving, and hopped off at the terminal station of the visitor center.
From there, it was clear that mostly every tourist was headed up to the gondola ride so that they could see some views and reach the base of the summit. We did not want that.
Instead, we chose the path(s) less traveled and headed down into the rocky dusty desert trails to find our way through the El Teide desert.
It's here that we avoided most tourists. There were no large groups — there were actually few groups at all — and we even wished we saw more visitors so that we could ask if it was worth continuing and would there be any views worth seeing.
Helpful Tip
Make sure you bring a full water bottle - this is non-negotiable!
Verdict: the views got a bit repetitive, and it was brutally hot with little shade, but I'm glad we did it. Further, we avoided all the tourists and crowds, and that was what we were aiming for. It was us, and the Teide desert.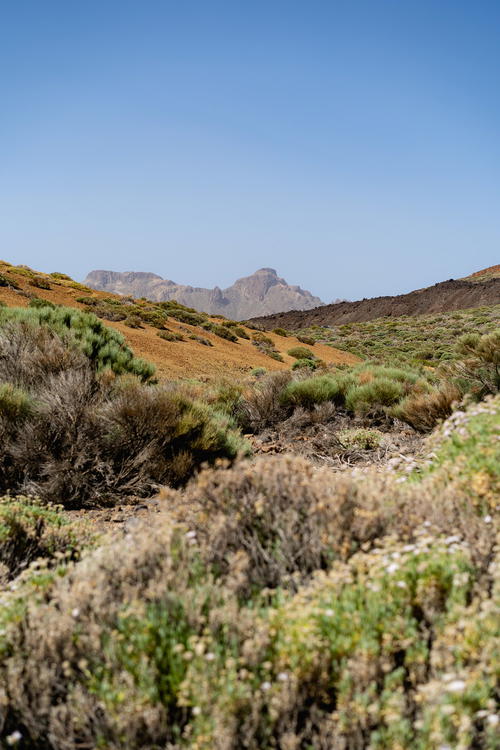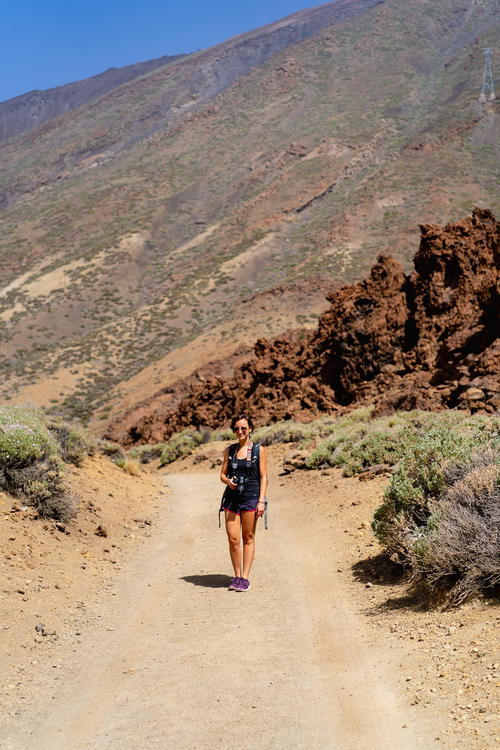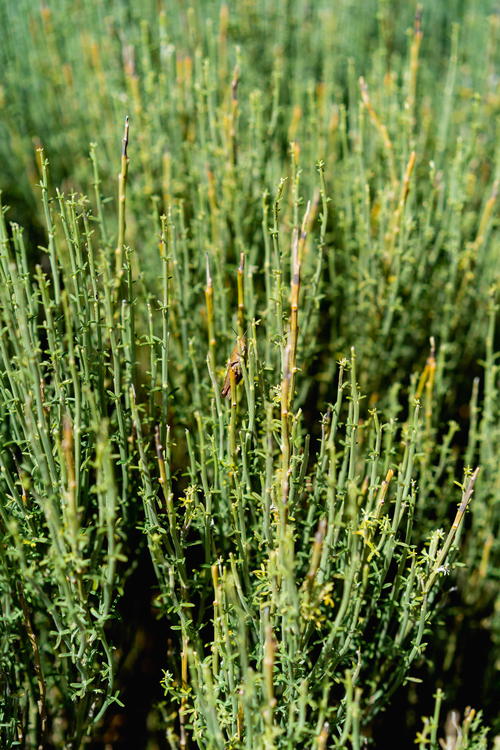 Ķemeri National Park, Latvia
I'll admit I have indeed been to national parks that are teeming with people (in China, mostly), and national parks where you can walk at your own pace, admiring the surroundings, really feeling at one with nature.
What I tend to look for and feel comfortable with are national parks where you can go for half a day, feeling like you got to know the place, without having to consider extensive gear or logistics.
Kemeri National Park in Latvia isn't small by any means, but when we went with Traveller Tours on their newly-launched Jurmala route day trip, we felt relaxed and pleasantly surprised with Latvia's beautiful boggy landscape.
Taking a tour in this case was a way for us to save money and forego renting a car, as we may have needed, in order to get to these places!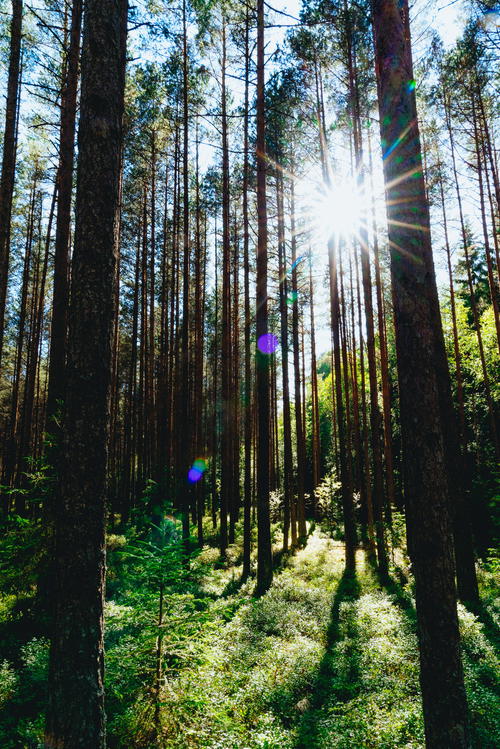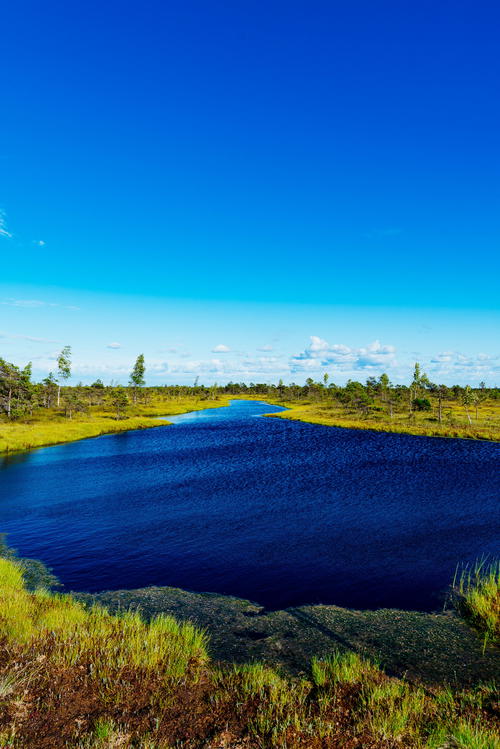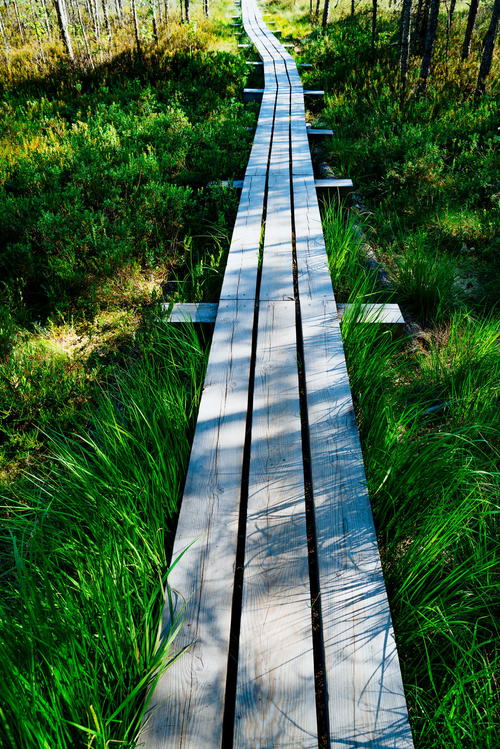 Yes, that's right — Latvia's western side is mostly flat and beyond the sea coast, the landscape is boggy and a bit swampy, but also home to a quiet and mysterious pine forest.
What's more is that besides the lack of tourists (the ones we did see were chilled-out and not in large groups), there was only one vendor in the whole place — a small ice cream truck that was the life of the goods-for-sale party.
Walking on the bog boardwalk allowed us the chance to view the landscape from atop of newly-erected elevated platform like a viewing deck. There were no lines to on which to wait, no tourists clamoring for 'the photo we have to take' and there was no stress.
All around, we'd recommend this national park as part of your Latvia trip, if you want to avoid the crowds.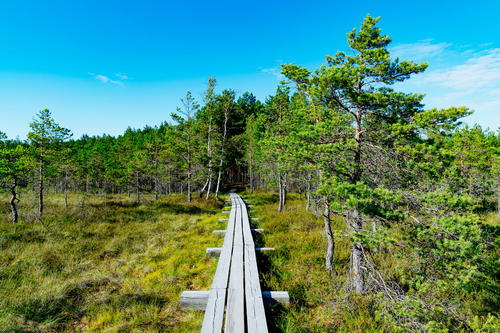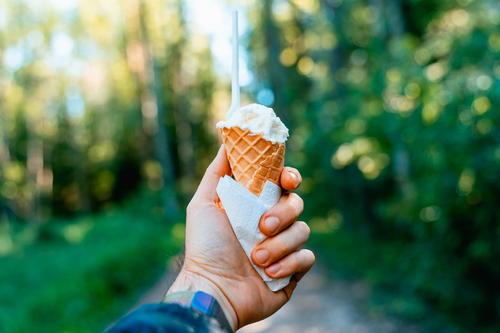 Sinagoga, Biblioteca Vasconcelos & Guerrero, Mexico City, Mexico
Ah, Mexico City. One day, we set off to go somewhere I'd read about as being a cool 'photo spot' - the Biblioteca Vasconcelos (Vasconcelos Library) in Mexico City.
What's nice about this spot is that it's in a local neighborhood away from the Zocalo city center and the more expat-friendly areas of Roma Norte and Condesa where we frequented trendy cafes.
Still connected by metro and light rail to the city center (we got there by walking), the library is only a new addition to the traveler itinerary if you have the time. Otherwise, you probably won't be drawn to get out to Guerrero on a shorter trip.
What we liked about the Guerrero area was that we didn't see anyone who looked like us, while walking from the Zocalo region to the Biblioteca. Fewer foreigners means better prices, fewer opportunities of being ripped off and zero tour groups.
We'd go on and tell you about how we got six tacos de canasta for 20 pesos (that's 6 for a US Dollar), but we'll stop the rant here. We like new neighborhoods, especially those where you can explore, yet not feel like a target. We were in Guerrero during daylight hours and felt safe.
While you're checking out the city's sights near El Zocalo and downtown Centro region, we recommend checking out the Sinagoga Historica Justo Sierra.
Given, we love visiting synagogues around the world, but this one is extra special, as it was revitalized and restored within the last decade. What's more is that it's hidden behind a looming dark wall to make its entrance blend in with the rest of the street's buildings, but once you enter, you nearly feel transported to Israel.
We'll leave the rest of the surprises to you.
When we visited, there were only four other travelers in total, and we mostly explored the sanctuary in peace.
Sham Shui Po, Kowloon, Hong Kong
During my many trips to Hong Kong, including five months of calling the city my home during a semester abroad, one of my favorite neighborhoods is Sham Shui Po.
Hong Kong has, through the years, become an awesome hub for travelers and tourists, mostly due to its massive efficient airport, connecting many parts of Asia, and its plethora of fantastic photo spots.
Beyond the heaps of Instagrammers at Instagram Pier and the crowds that gather at the Tsim Sha Tsui waterfront for the nightly light show, there's a neighborhood called Sham Shui Po that has stayed true to character. It's here that hand-painted signs still line the streets, jutting out horizontally to get attention for businesses.
In Sham Shui Po, you can see street life, local family life, a big central wet market and street vendors selling balloons, knick-knacks and household goods.
The farther you go from the MTR station, the quieter the streets will be and the fewer tourists you'll see with cameras, if any at all.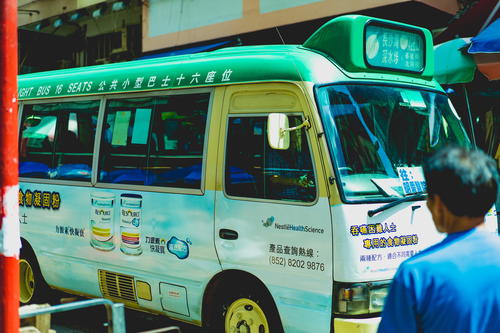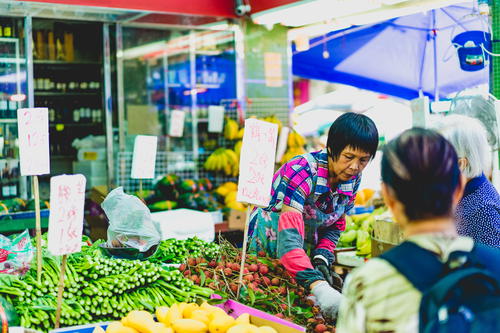 Sunset Park, Brooklyn, NY, USA
If you live in New York, you know Brooklyn (or if you live in parts of New York that aren't Brooklyn, maybe you've been to its famous bridge, or to Williamsburg or Brooklyn Bridge Park).
If you're a traveler, you've probably seen photos of the Brooklyn Bridge and its beautiful surrounding park and you've heard about the trendy scene in Williamsburg.
If we back it up, though, we're going to tell you about our favorite neighborhood in Brooklyn, aside from all the ones where we go for coffee.
Sunset Park is a neighborhood that is home to people from Mexico (for the most part) and China. What you'll find here is a mix (una mezcla!) of authentic Mexican food at a number of taquerias, a giant Chinese food market hall (Fei Long Market).
Among our favorite spots for tacos are Taqueria El Mezcal, Tacos California, Tacos Matamoros, Los Poblanos and Ricos Tacos. You can't go wrong here.
For sunset, check out the top hill of the actual Sunset Park, one of the highest points in Brooklyn (you'll see how that's true once you walk up the steps and the hilly paths).
From here on a clear day, you have a great view of Lower Manhattan. It's a great free thing to do in NYC.
Guess what? Eating at smaller locally-owned restaurants is a great budget hack for traveling in places like NYC. But shhh! Let's keep this between you and us.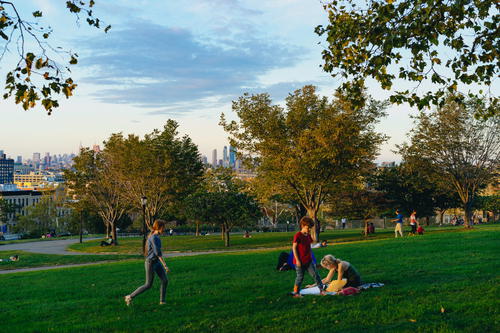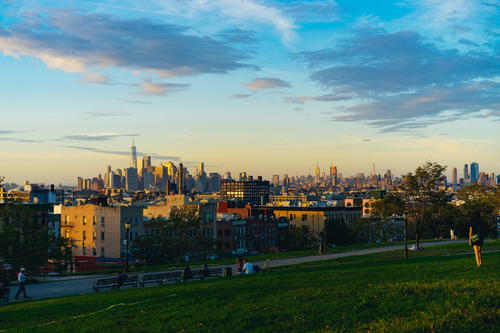 Astoria Park, Queens, NY, USA
There's nowhere more beautiful than seeing the sunset behind one of the world's most famous skylines. If you're ready for some subway rides and a brief walk out to Astoria Park, give a visit to Astoria a try. Star it first on Google Maps, or any travel app you tend to use.
Astoria is a neighborhood in Queens, located to the north of the borough and up against the East River. Astoria Park is a big expanse with river views where you can admire the outline of the Manhattan buildings and the spans of the nearby bridges.
Afterward, have a drink at Mosaic (we're biased, because Dan's friend works there) and explore the parts of Astoria near subway stations, observing the elements of Greek flavor throughout the area.
Are there tourists here? The answer is: not so many. You'll mostly see locals, doing their workouts by bike or jogging, people with dogs, families and groups of friends. This isn't your typical 'must' on a NYC tourist list, so enjoy the local ambiance.
Looking for a place to stay? Try none other than The Local NY, a cool hostel in Long Island City, Queens, not all too far from Astoria. The place was built out of an old warehouse/garage and has artsy chic vibes.
---
Tips for finding places to travel without tourists!
Don't get us wrong, we love people and love enjoying our experiences with new friends that we meet along the way.
Sometimes, though, when crowds are big, it can take away from the experience of enjoying a new place.
Here are our favorite tips for finding things to do and places to go to avoid other tourists, and crowds!
Travel on a national holiday
When we were in Madrid for a layover, we arrived on a national holiday (oops). This resulted in fewer crowds, but also, some things like landmarks and attractions were closed.
Travel in the off-season
We try to pick a place where the high seasons hasn't yet started or is about to end. High seasons are what they are because they're typically the best times to visit a place, maybe because of ideal weather or exciting festivals. We've gotten lucky traveling to a place like Myanmar. We went right outside of rainy season and only got rain once during our 2-week trip.
Travel to places where tourism isn't as mainstream
When we were able to visit Sri Lanka, we were the first of our friends to go. Don't get us wrong — Sri Lanka is a very popular travel destination, but crowds in Sri Lanka do not even compare to some of the crowds that you'll find in Venice, Rome, Machu Picchu, Paris, Bali, etc.
Travel to a city that isn't as famous as its national capital
Portugal is one of our favorite countries. We enjoy the food, the people and so much about the culture. We've been to Lisbon twice! There is more to Portugal than Lisbon, though. During our second time traveling to Portugal, we wanted to try something new, so we decided to take a quick trip to Porto. During this trip, we noticed that there were fewer tourists in Porto than in Lisbon.
Wake up early or stay out late
If you want a place to yourself, it usually means going when no one else is willing to be there. That means waking up super early to get to a place before it opens or catching an unpopular hour. We were able to skip the crowds in Chichén Itzá because we were one of the first people in line, before 8 a.m. This was a great way to have the place to ourselves before other tour groups arrived.
Find local secrets
We enjoy talking to locals and meeting up with connections that we've made all over the world. We met up with our friend Rob in Ireland and he showed us around Glendalough outside of Dublin, Ireland.
We can't say that we would have thought to go here on our own, but we had such a good time seeing their favorite park, and walking around during twilight when other visitors had left.
Travel during the weekdays, not weekends
This holds true for a place like Montauk, NY, and the Hamptons region, where weekends are high times for crowds, and weekdays are totally more chilled-out! We also found that hotel prices were extraordinarily lower during Sunday to Wednesday, compared with Thursday to Saturday nights, so it's totally win-win if you want some breathing room.
Enjoyed our article?
Consider supporting us! We're a 2-person team (learn more about us here) and your support enables us to create quality content. Thank you!