Halifax Travel Guide: A Family-Friendly Canadian Getaway
Written by Becca
•
Updated on September 15th, 2023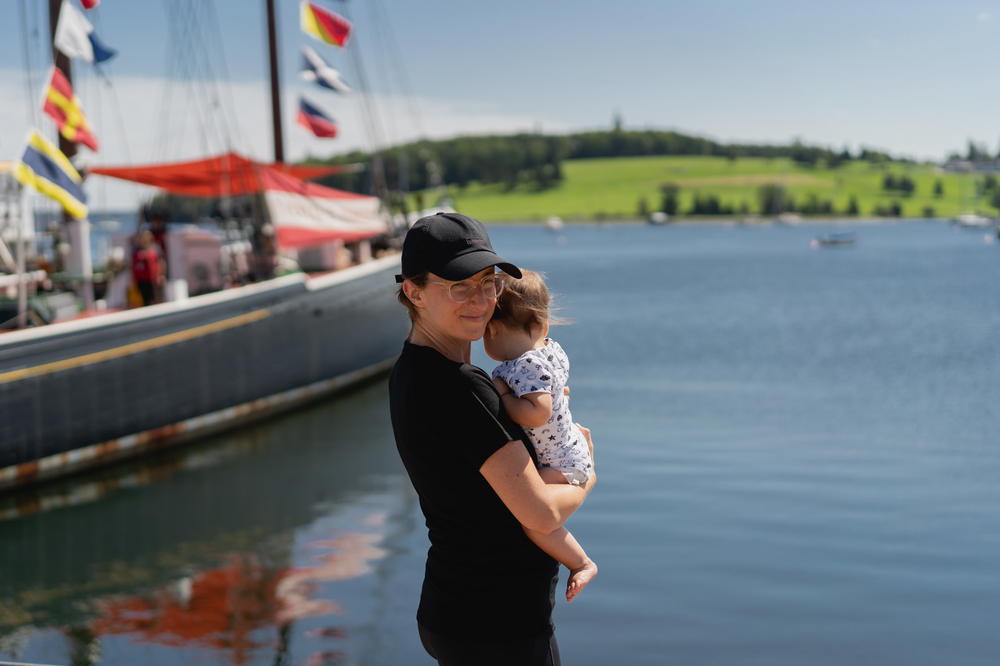 What are the best things to do and see in Halifax with kids or a family? Check out our list of all the sights we saw in Nova Scotia for a fun family trip.
This article may contain affiliate links. We earn a small commissions when you purchase via those links — and it's free for you. It's only us (Becca & Dan) working on this website, so we value your support! Read our privacy policy and learn more about us.
Table of contents
Close table of contents
The first time you take a big trip with a baby or young children, you think to yourself, "Gosh, I hope where we're traveling is going to be a family-friendly type of place." For me, this is what went through my mind as we strategically packed our bags for an adventure to Nova Scotia with our eight-month-old daughter.
I shouldn't have even spent a minute on this thought, though — not after experiencing Halifax and the surrounding area and seeing what a truly excellent region this is for family travel.
We wish our short trip to our first destination in Canada's Maritimes was much longer than the four-day stint that it was, and that's because of how much fun we had as a family. Halifax is a safe, clean, welcoming and friendly city with so much to offer in terms of history, culture, dining, vistas and overall good vibes.
In this guide, you can see for yourself what you can do with a family trip to Halifax, Nova Scotia. This is a trip you'll remember forever.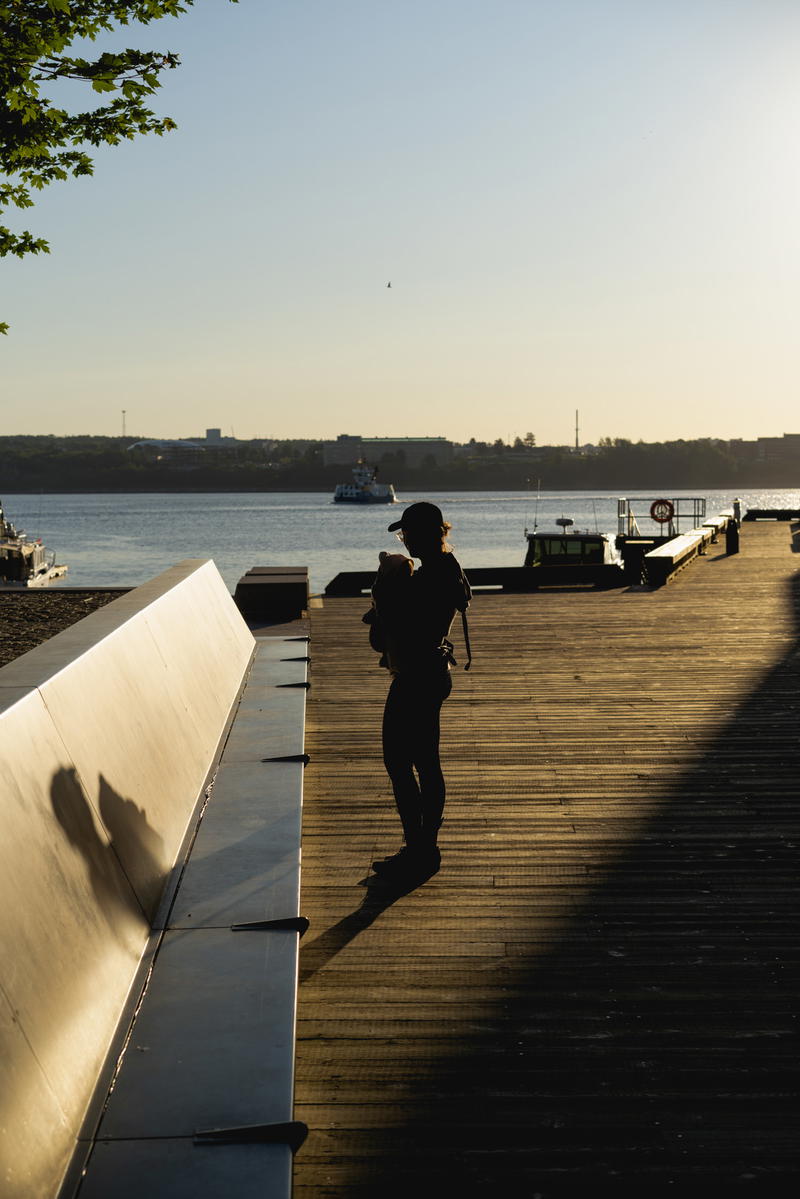 Best of Halifax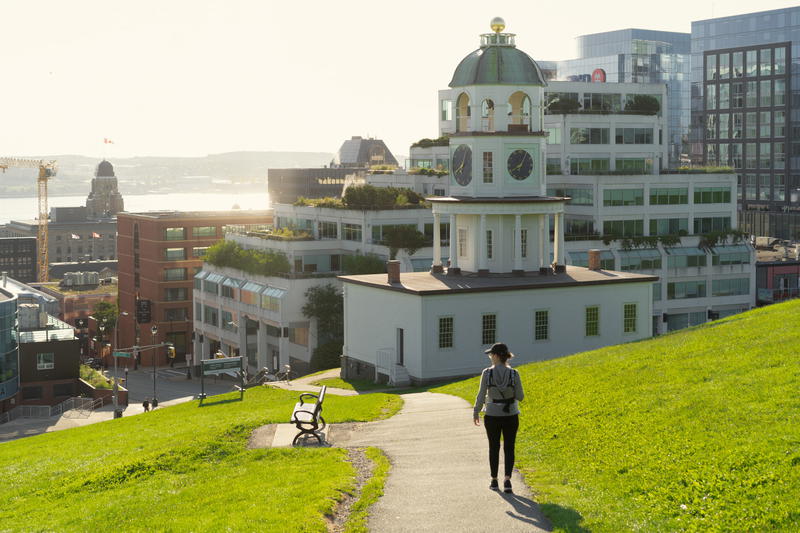 We'd like to thank the following partners for sponsoring this trip for us: Halifax Stanfield International Airport, Air Canada and Discover Halifax, which all made our travels to Halifax possible via the Air Canada nonstop flight from EWR-YHZ.
Why Halifax is a great destination for families
It can be overwhelming to even try to visualize taking your first (or second, or third) trip with a baby or kids. How will you know if the destination is child-friendly? Will there be things to do that make toddlers or kids feel welcomed and entertained?
The good news is that Halifax, Nova Scotia, and the surrounding area, are fantastic destinations for taking your baby, toddler or kid. In downtown Halifax alone, we saw countless strollers, parents wearing baby carriers, parents holding the hands of toddlers and families of multiple kids enjoying the boardwalk and the waterfront. We were welcomed right away.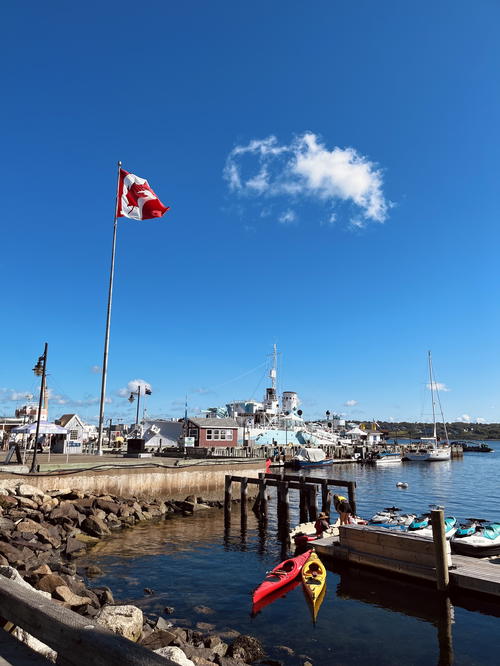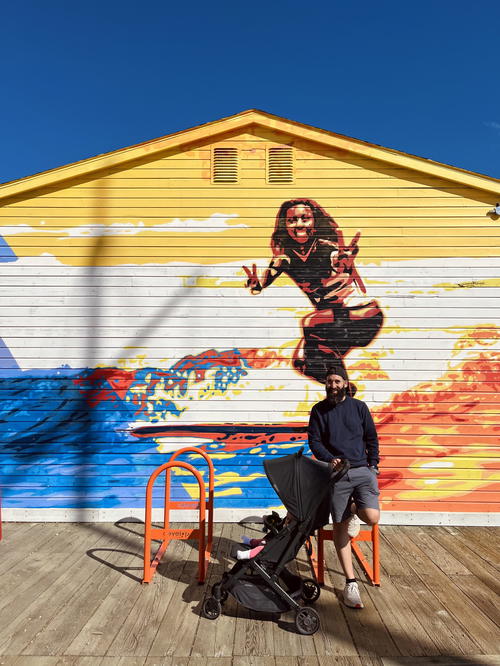 As I left our hotel, within only a few minutes of our arrival, to get our daughter into a nap in our baby travel carrier and explore our surroundings, I saw several other families with young babies.
For the next few days on our trip, we saw what can only be described as a ton of baby- and child-friendly things to do around Halifax, and on the day-trip excursions we took. People were incredibly nice and friendly in Halifax, and we got a lot of compliments about our baby and how cute she was (admittedly, she is very cute — at least we think so).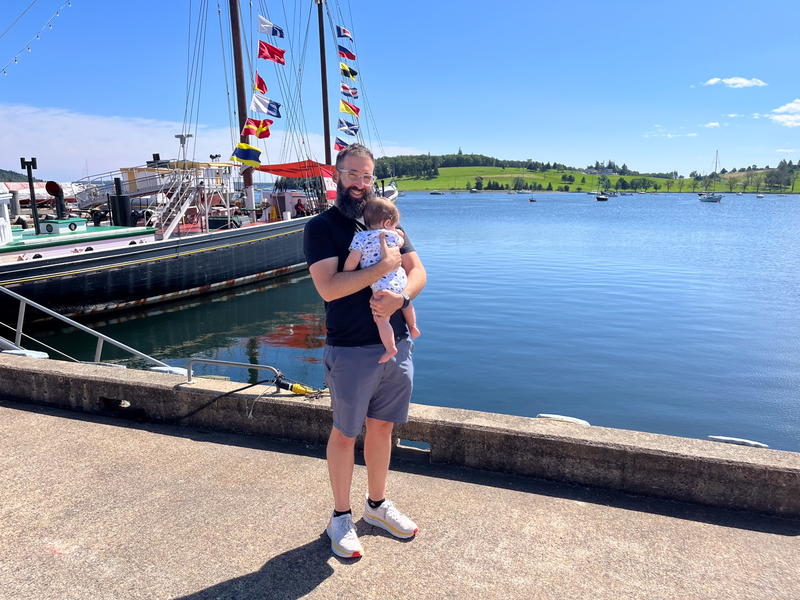 Everyone we came into contact with, from our hotel to restaurant staff, was understanding if we had any child-related issues (like the hotel staff, who offered us a sound machine to use for the night!).
As we got to "know" Halifax, it was clear that this is an awesome place for a family trip.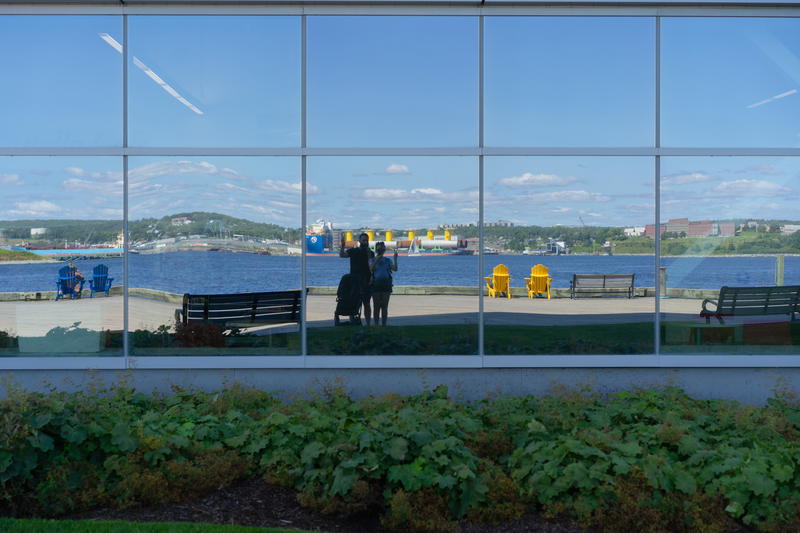 From the free toddler music class we happened upon at the Queen's Marque (so cute!) to the family with a baby we met at Bar Sofia who lent our daughter a pair of pants when it got cool in the evening (this really happened!), it seems like going to Halifax with your family is the thing to do!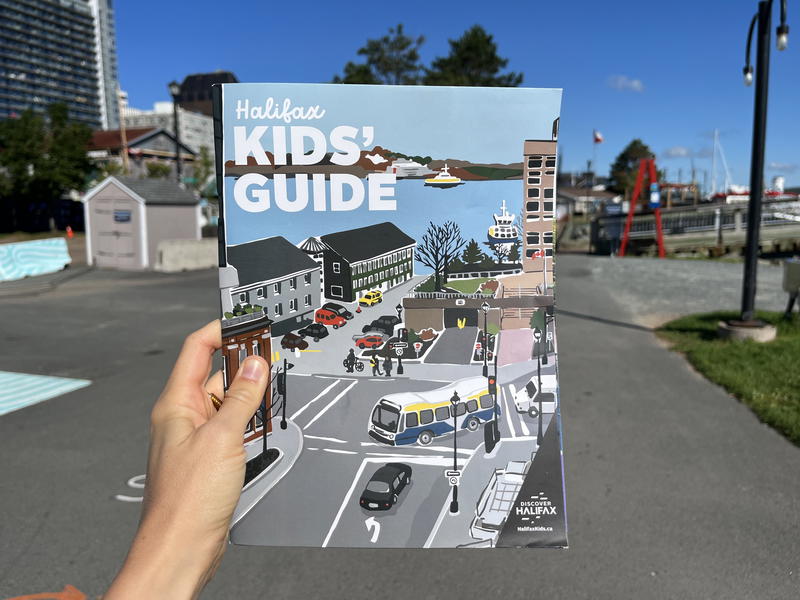 How to get to Halifax
There are two main ways to get to Halifax, Nova Scotia, and both are doable, depending where in the US (or Canada) you're located!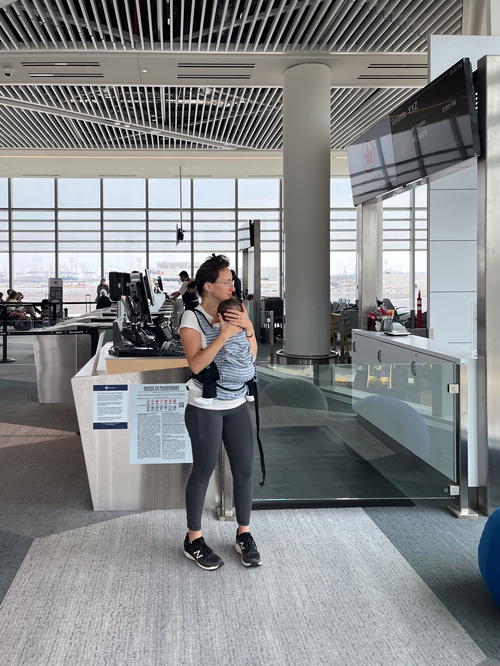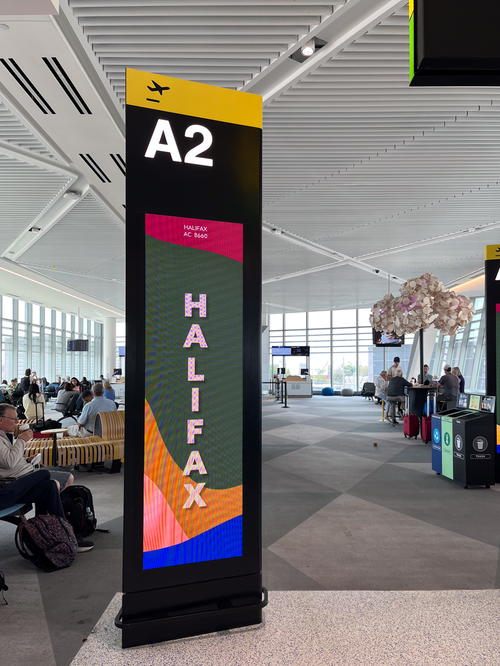 Flying to Halifax
NYC to Halifax
We flew to Halifax nonstop on Air Canada from Newark Airport (EWR), one of NYC's three major airports. Believe it or not, it was our first time flying on a plane with our baby!
Air Canada operates one flight a day from Newark to Halifax, as well as one flight a day from Halifax to Newark. Luckily, both flights had good times during the day that coincided with our daughter's naps (ha!).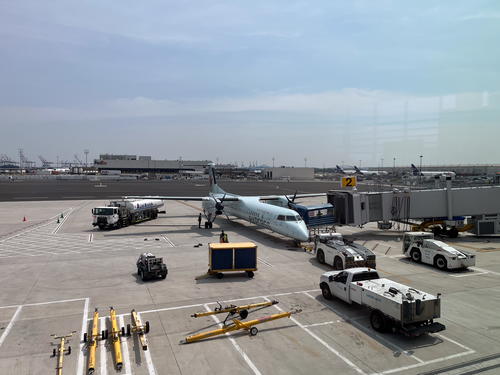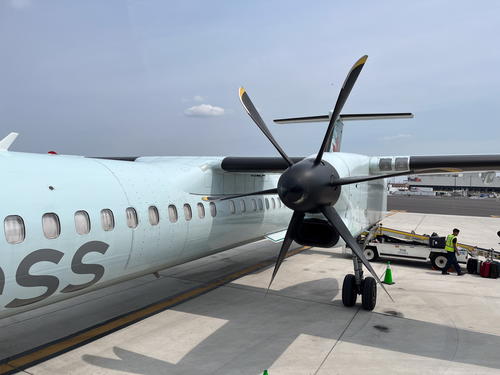 The flight from Newark is listed as 2h5m, and in the end, it was only one hour and 40 minutes. Before we knew it, we had sipped our seltzers and Dan had eaten the Air Canada pretzels, and we were on the descent into Nova Scotia.
With the flight being under two hours from NYC, it's a perfect distance for first-time travelers flying with babies or kids. It's even closer if you're in New England. We weren't sure how our 8-month-old infant would do on her first flight, and we're glad that (1) she did well, and (2) if she was squirmy or unhappy, two hours is much better than a six- or seven-hour flight to other destinations, like Western Europe.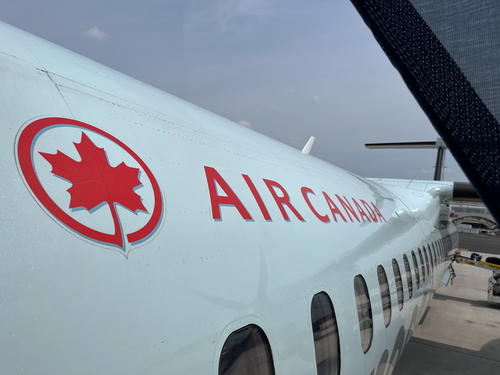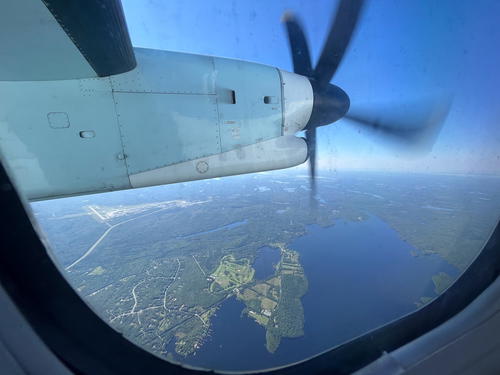 Helpful Tip
TSA PreCheck inside info: We're glad we had TSA PreCheck when flying out of the US, because it meant we barely needed to take anything out of our carry-on bags (laptops, etc.); however, we weren't surprised that the frozen milk we brought in the cooler and the contents of the diaper bag needed to be checked by a TSA agent.
Other destinations to Halifax
If you're not located in NYC, note that you can also fly nonstop to Halifax from Boston (year-round), Philadelphia (summer season), and Washington (summer season). Within Canada, there are many more nonstop origins, including major cities like Toronto, Ottawa, Montreal, Winnipeg, St. John's, Calgary, Edmonton and Vancouver. Halifax is the largest airport in Atlantic Canada and one of the busiest in the country.
Helpful Tip
Baby tip here: Air Canada allows one diaper bag as a personal item for a lap infant, and I was also able to bring on a backpack of my pump and a cooler of frozen milk.
Leaving Halifax
Leaving Halifax was much like arriving in Halifax, with the added bonus that the airport was so empty when we arrived. I'm the type who always gets to the airport early to beat the lines, but when we arrived at 8am for our flight, we were in a line of 0 people at check-in and baggage check. We were also the only people in line for security (until we had to have our car seat scanned as an oversized item, and then we had a few people in front of us). Magical!
We were surprised to find US Customs and Border Protection (rather than regular Canadian passport control) before we got to our gate. This was ideal because we didn't have to wait in immigration when we landed. We both have Global Entry, so we wouldn't have even thought about it. Our daughter does not have it, so one of us would still have to wait in line if there was one.
At Halifax Stanfield (US Departures), there are a few food options at the US departing gates. There's a Hudson News where I picked up some fun fun gluten-free and vegetarian travel snacks, as well as a few Nova Scotian souvenirs. There's also a small cafe for takeaway called JJ's Snack Bar, where Dan got a breakfast sandwich and I got some orange juice.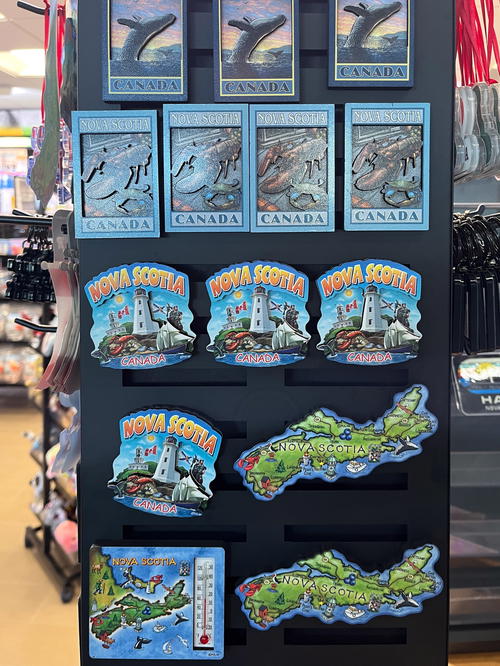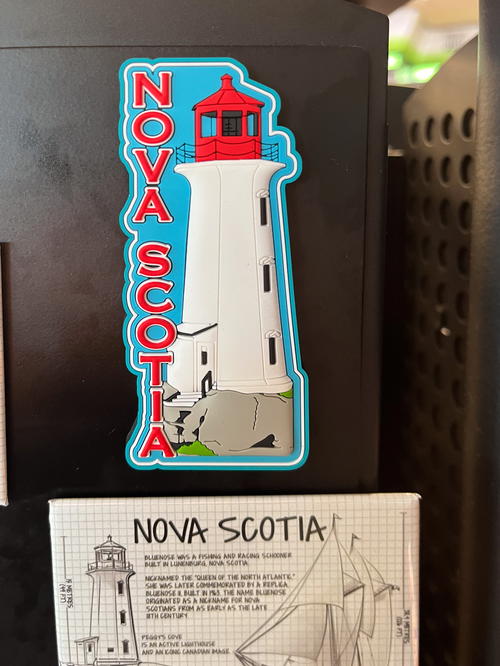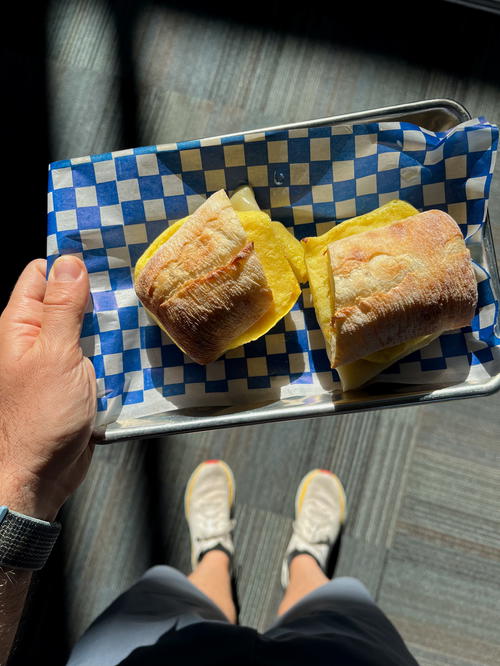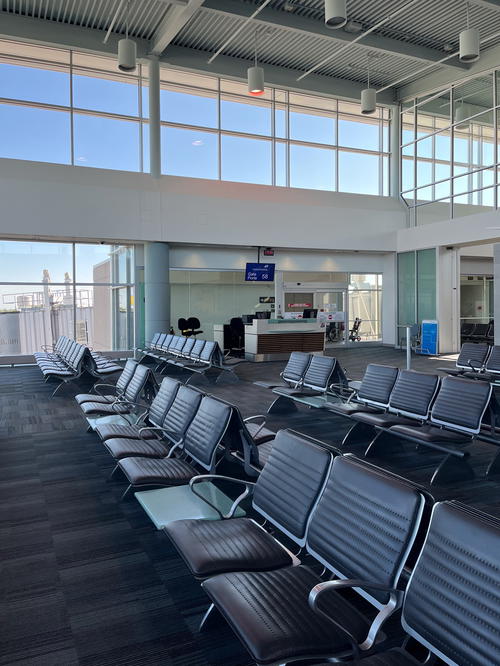 Helpful Tip
There is a family restroom as well as a changing table in the ladies' washroom near the gates. It was handy to have my Kibou diaper bag/fanny pack.
Driving to Halifax
When I first started looking into Halifax, I wondered just how far it was from NYC. I knew it was somewhere past Maine, but how far?
Actually, it would only take about 13.5 hours to drive, if you didn't leave during rush hour and if you didn't stop at all. Pretty surprising.
When we were at the Queen's Marque new district on the Halifax waterfront, I met a mom from Florida, and she and her husband had driven up from Florida with their three tiny kids. The drive from a city like Miami is about 32-35 hours of driving from Halifax, and they did it over two weeks.
If you plan to drive from Toronto, it's about 17-18 hours (Canada is huge, as you already know), and from Montreal, it's 12 hours with no traffic!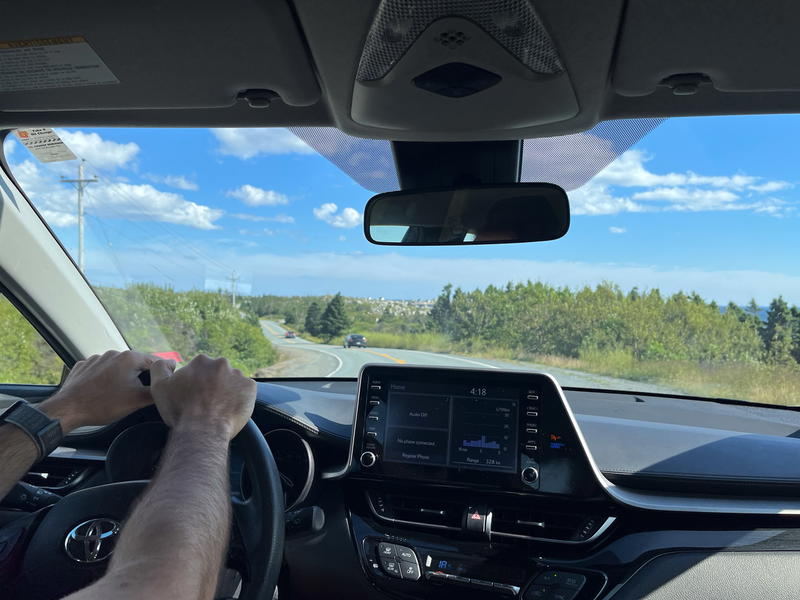 Getting around Halifax
Halifax has a walkable downtown and waterfront area. For day trips, a car or a day tour excursion package is necessary!
Do you need a car in Halifax?
You might not need a car if you go to Halifax for a few days and take a taxi to and from the airport. If you are interested in day trips from Halifax like Lunenburg and Peggy's Cove, you can take a guided tour with transport, to either or both, as an option.
Based on the cost of the car rental, this might be a good deal if you want to spend the rest of your trip walking around the city or taking short taxi rides.
Renting a car
We had a car rental from Alamo, one of the several rental car operators located within the Halifax Stanfield International Airport. After landing and getting our bags from the baggage claim, we followed signs from Arrivals right to the car rental area across the street. (Also, oops — we forgot to take out cash, and I'll get to that later).
Within ten minutes, we had our stack of luggage ready to load into our Toyota SUV for the next four days, and we set up our baby's car seat.
Dan did all our driving, and he thought that driving around Nova Scotia was simple. The roads are pretty empty (by our NY Metro area standards) and we drove during rush hour, which was pretty relaxed.
Helpful Tip
Take out cash at the airport for bridge tolls if you're arriving without Canadian dollars in your wallet, and if you plan to be driving around Nova Scotia. If you are arriving at the Halifax airport from the US, you can find a bank machine near the US gates when you first arrive. After you get your luggage, you can also find a bank machine on the main level of the airport near the food court.
Walking around Halifax
We found Halifax very walkable, especially in the waterfront harbor area, as well as in the downtown city grid itself. One thing to know is that the Halifax downtown district is essentially on a giant hill, reminding us both of San Francisco, so whether you are stroller-ing, baby-wearing or walking with a toddler or small child, be prepared to take breaks or zig-zag!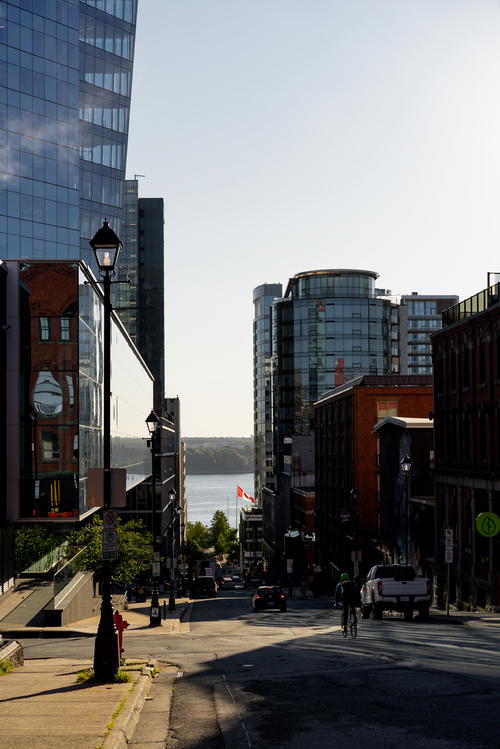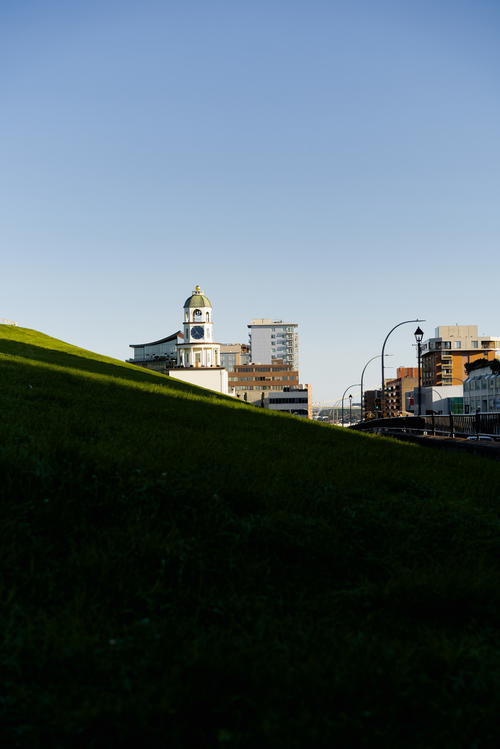 Where to stay in Halifax
We stayed in two hotels in Halifax, and are glad to recommend both: the five-star Muir Hotel and the Alt Airport Hotel!
Where you stay will depend on your budget, of course, as well as the type of place you like to be in. For example, one morning on the boardwalk I met a family from the US with three tiny kids who were staying in an Airbnb on the other side of the city.
Helpful Tip
Regarding hotel cribs: We (as first-time parents) were originally worried about what both hotel cribs would be like, and both turned out to be no problem. The crib at the Muir was very nice and the mattress felt similar to the one we have at home. The crib at the airport hotel was passable, but our daughter slept better in that crib, so who are we to judge!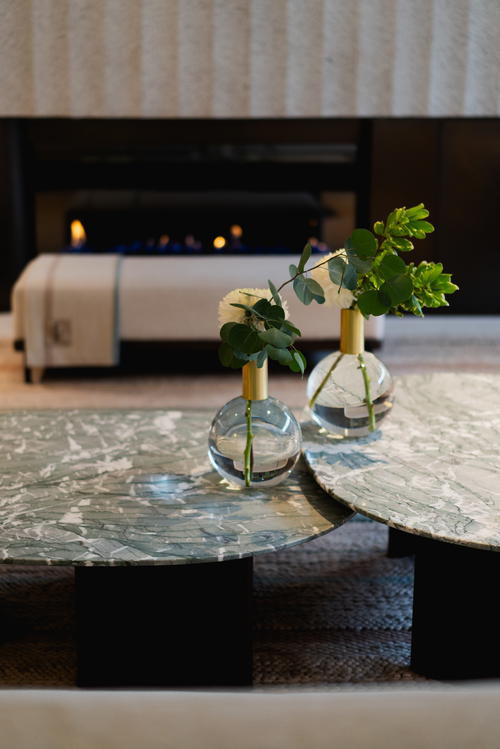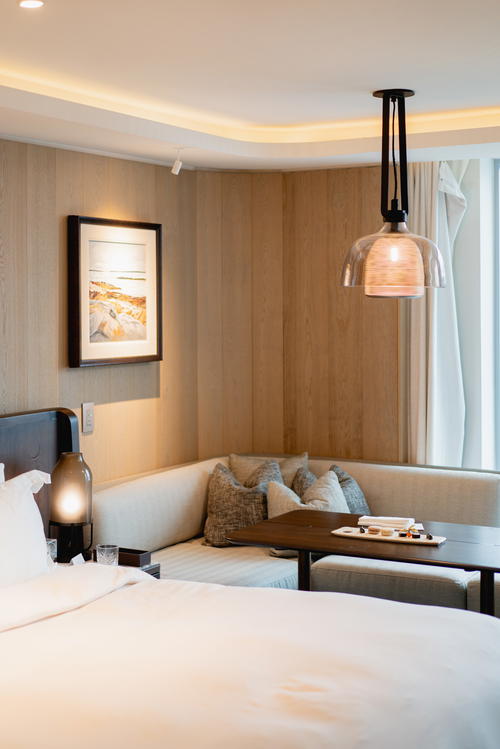 The Muir Hotel is part of the Autograph Collection under the Marriott umbrella of properties. Quite frankly, it blew us away, and was a great hotel to be in with a baby.
The hotel itself is exquisite, having opened in 2021. The design elements are splendid, from the coastal palette of tones in each room, to the incredible staff, amenities offerings and naturally, the top-notch location on the harbor.
I'll detail a few of the things that made it so lovely for our first time in Halifax, and as a family of three.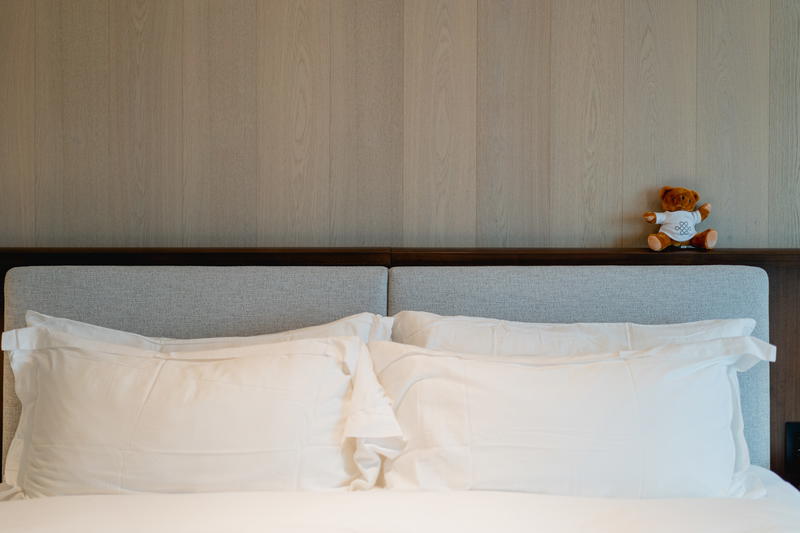 A bit about the Muir Hotel: Halifax
If you enjoy an upscale escape from home, the Muir is an excellent choice for your accommodation in Halifax.
From the beautiful touches in the room like dried flowers, the unique mini bar and the rain shower, and turn-down service with chocolates and macarons before nighttime, to the perfect view of the Queen's Marque area and the harbor, this hotel is almost too good to be true!
We thought the location couldn't be beat, as the Queen's Marque area has it all: new dining options, shopping, great maritime vibes and a location at the foot of downtown. By walking in either direction, the boardwalk had tons of offerings for us and for kids.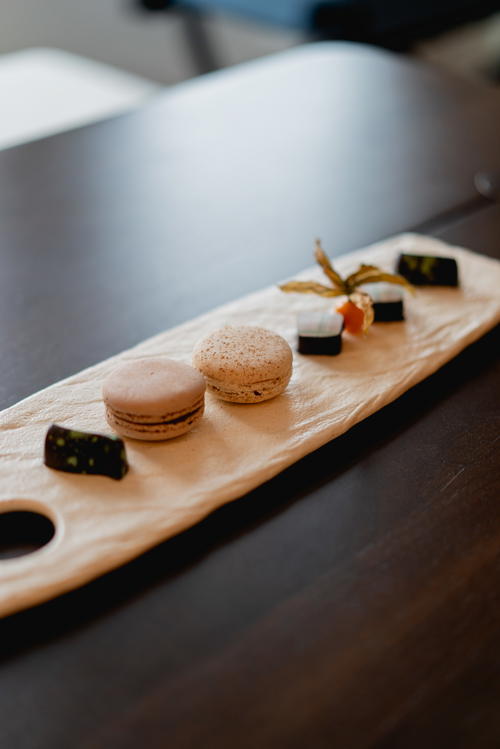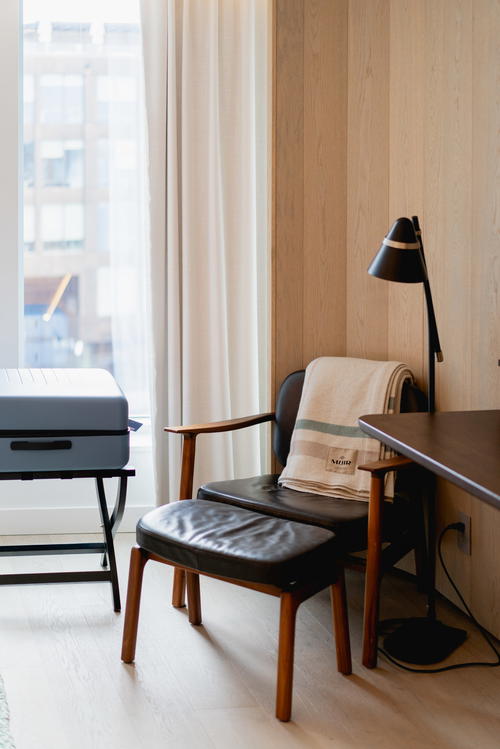 The friendly touches for children
Upon arrival, and as I hurriedly checked in with our infant in a baby carrier as Dan took care of the car, one of the staff working at the reception presented our daughter with a small Muir Hotel teddy bear that she immediately got excited about. It was such a thoughtful welcome, as traveling with a baby can be so tiring!
Our room (the Signature King) had a crib, which we were able to push toward the window. There was an entire blackout curtain, which I was thankful for, and outlets galore, which assisted with plugging in our travel sound machine near the crib.
The last adorable and thoughtful touch from the hotel was a baby travel bath kit, as a little gift for our baby. Inside was a baby sponge, and travel-sized baby shampoo and organic soap. You can see more of our tips for future stays in our guide to staying in a hotel with a baby.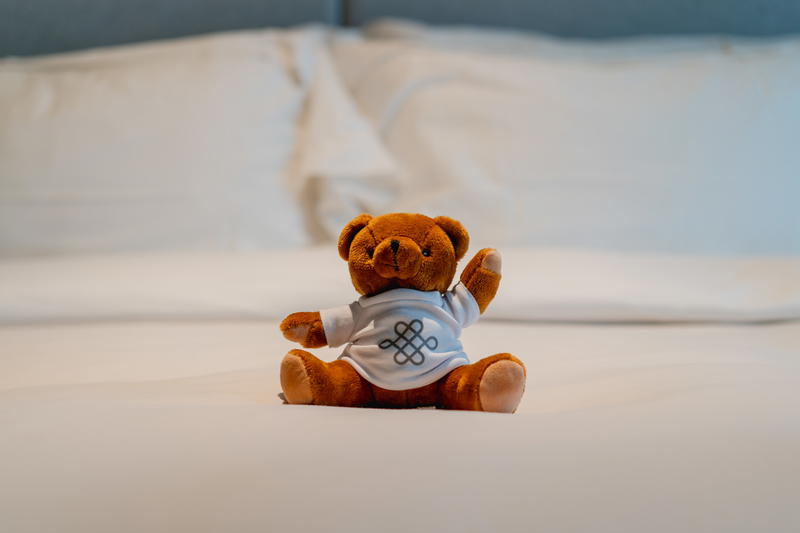 The amenities for adults
This is the good part! Aside from the convenient valet service for our rental car (which cost just as much as general parking, so go for it!), the Muir has a new gym and gorgeous spa and wellness center. There's also (shhh) a speakeasy on the premises called BKS: Best Kept Secret.
To see more about this five-star stay in Halifax, see our detailed Muir hotel review here.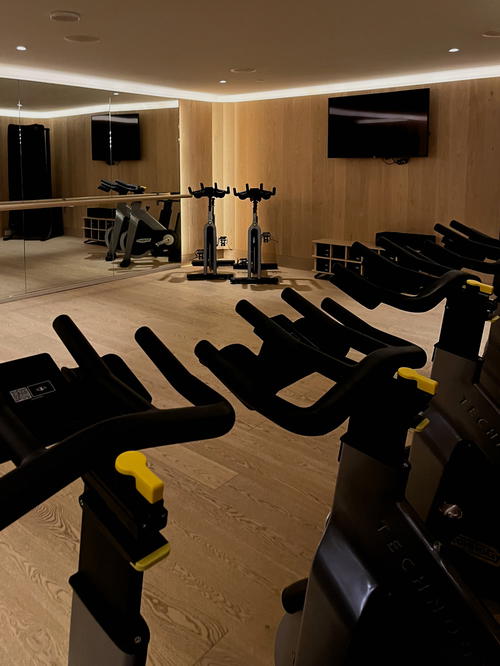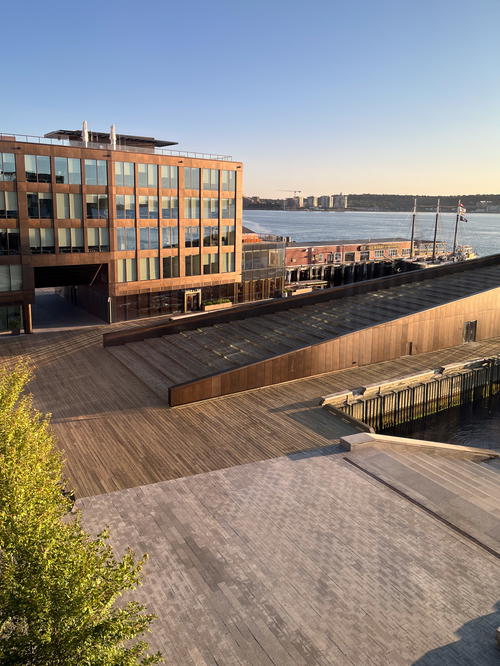 We only stayed at the Alt Hotel for one night before our 10:35am nonstop flight on Air Canada back to Newark, NJ (EWR). We were greeted by incredibly friendly staff at the reception desk, and our room on the 14th floor had a panoramic view of the Halifax Stanfield Airport runways and airplanes!
Dan and I both agreed that this is the one airport hotel we have both stayed in that was "as close to the airport as you can physically get" without being in the airport itself.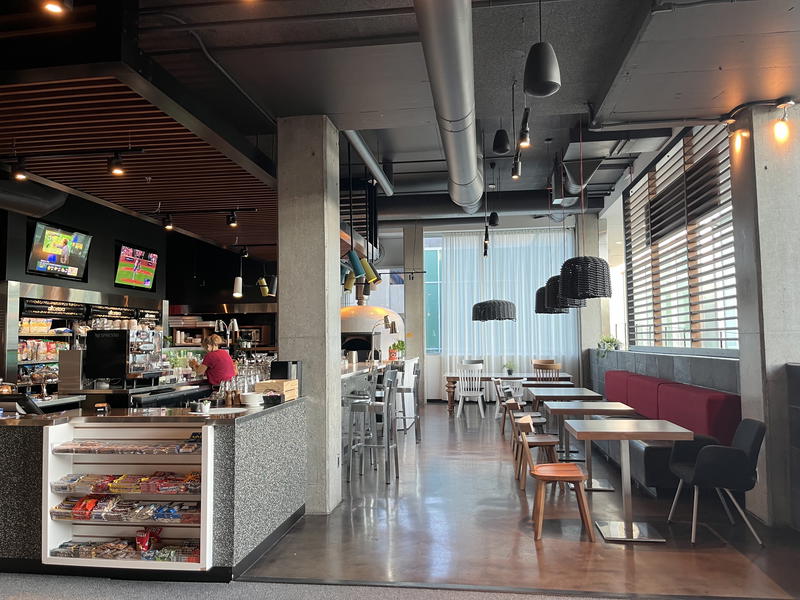 In the morning, after having coffee and some breakfast items at the restaurant, we packed up and walked up a ramp and across a bridge, directly into the airport. It was pretty special.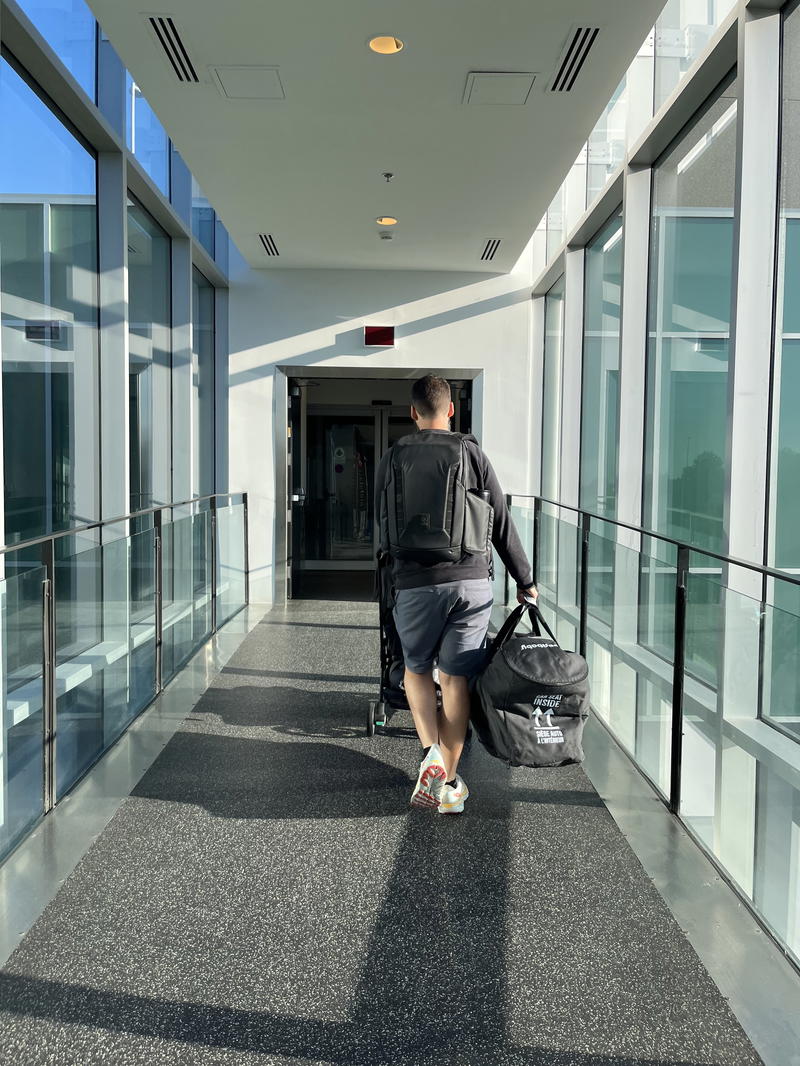 This hotel is very convenient for dropping off a car and going right to baggage check, if you would need to do that with your timing. It's almost like you're staying at the airport. You can drop off your car and be back in your room in five minutes flat.
Helpful Tip
The Alt Airport Hotel at Halifax Stanfield Airport provided a crib in our room. I noticed in the main areas, which had chairs and some tables where you could probably work remotely during travel, that there was a high chair, too.
What to do in Halifax with a baby or kids
Kids, babies and teens are more than welcome in Halifax, and there is something for everyone, no matter how young or old. We mean that! We saw families with children of all ages enjoying all the multitudes of things to do in Halifax. Here are the best things to see and do, for families of any type.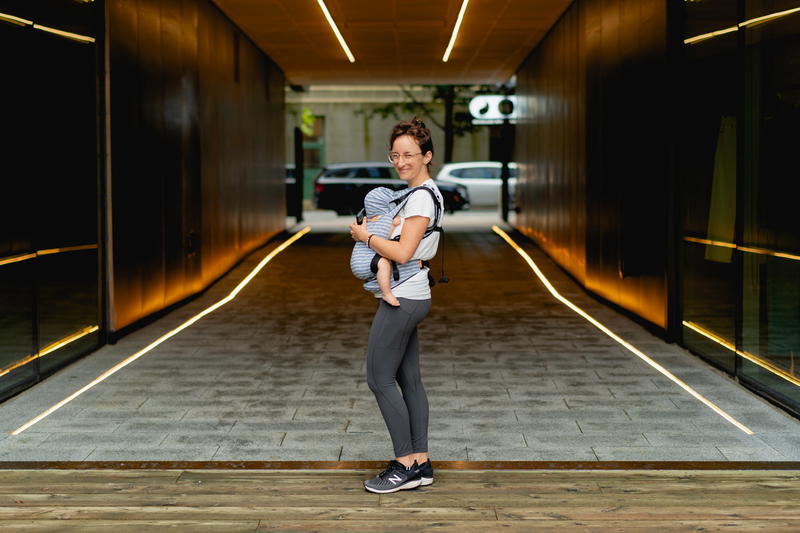 Halifax Waterfront & Boardwalk
The Halifax boardwalk and waterfront were undoubtedly the highlights of our trip, especially because they were right on the doorstep of where we stayed at the Muir. The variety of things to see and do was a true delight, from the visit-friendly boats docked, to the food stands, sculptures, playgrounds, restaurants and pretty views.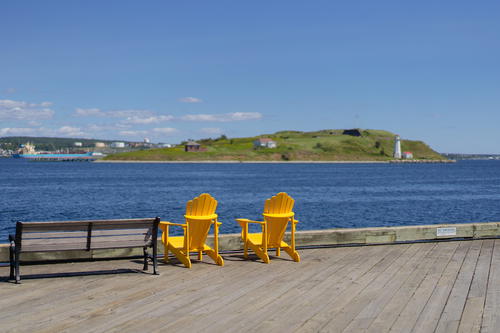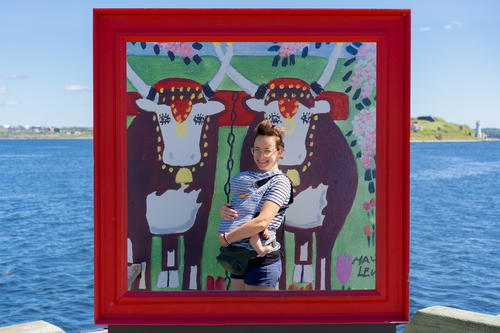 The Way Things Are Sculptures
These funky abstract sculptures are melted light poles, and they make for a funny photo! One is even named "Got Drunk, Fell Down." You can find them here, not far from the famous Bicycle Thief restaurant.
Submarine Playground & The Wave
On my first walk to the waterfront, while our daughter was napping in the baby carrier, I saw children playing at this fun nautical playground for kids not far from the Queen's Marque. It's just another reason for us to come back when our baby is walking! Find it here.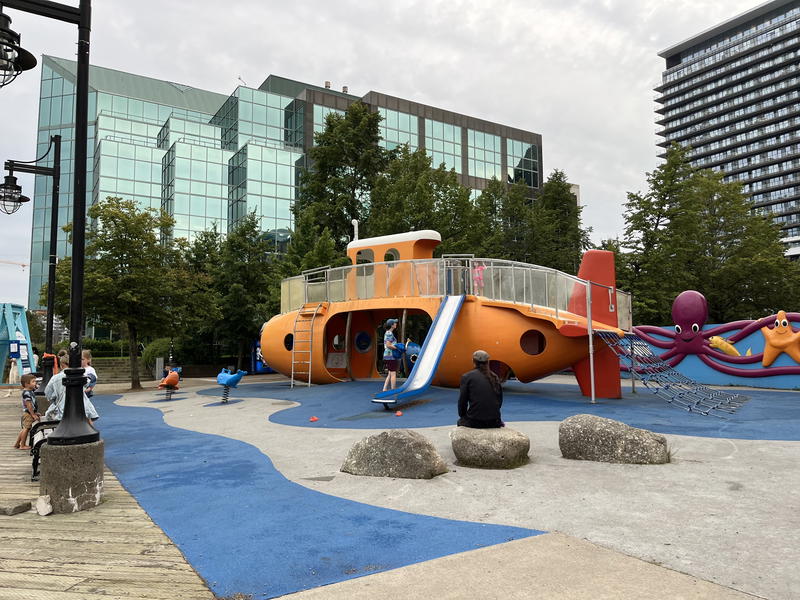 CSS Acadia
This ship, docked on the boardwalk near the Queen's Marque, is a historic boat museum that anyone can visit. Kids will find it so interesting! Find it here.
Halifax Citadel Historic Site
Probably the most iconic of the landmarks in Halifax, this historic fort with views of the city is open all year round and offers so much to learn. While our baby slept through her visit there, kids of toddler age and older may like to see the cannon and explore the grounds. Check out this list of family programs at the Citadel.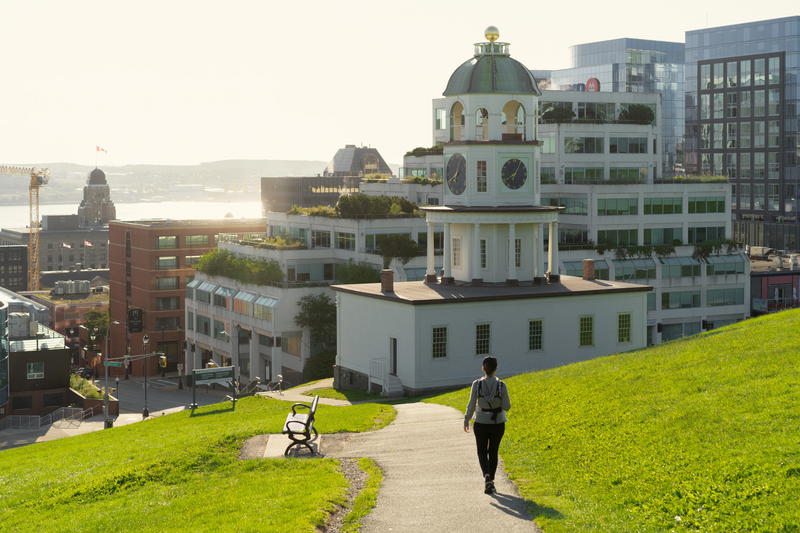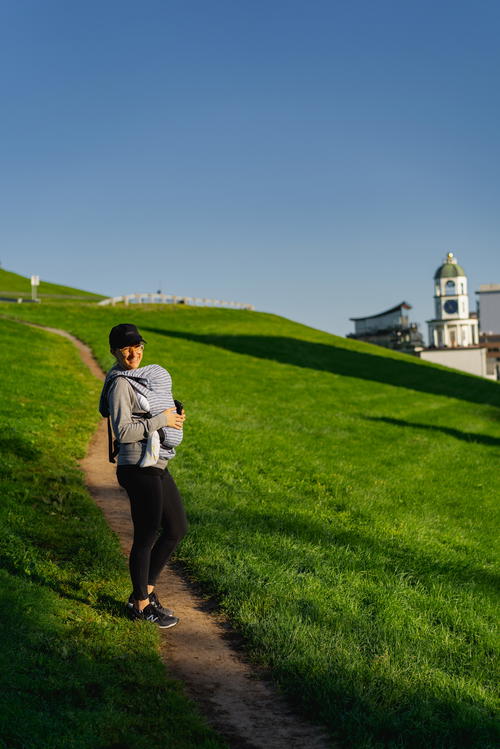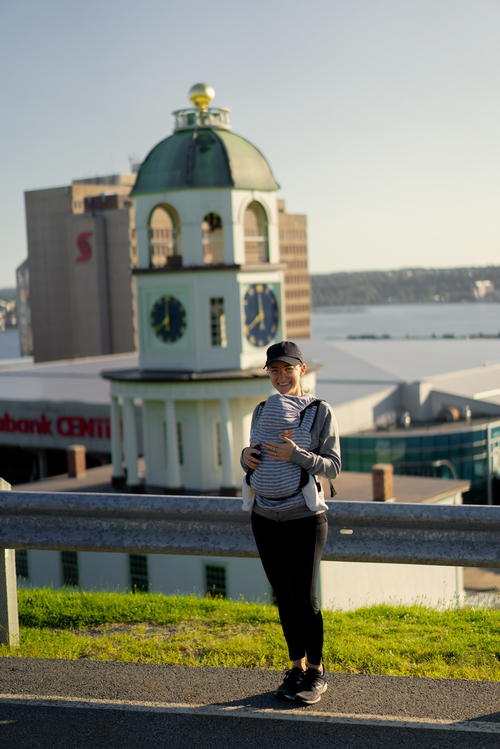 Discovery Centre Hands-On Science Centre
This fabulous science museum for toddlers, kids and even teens is open Wednesday to Sunday from 9am to 4pm and is so much fun. Interactive exhibits like dinosaur skeletons, a bubble room, a kid-size model of the Halifax Citadel and a farm animal room will entertain kids, which is great if they've been craving some time like this during the trip.
Even babies will enjoy the Discovery Centre because of the colors, shapes, lights and action.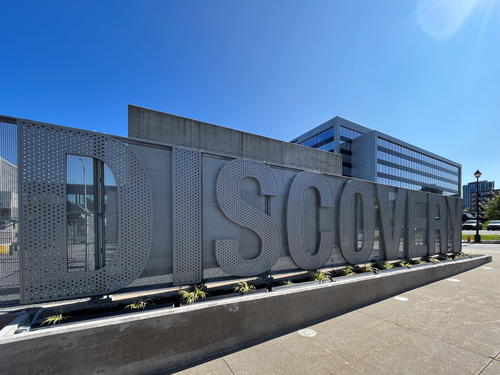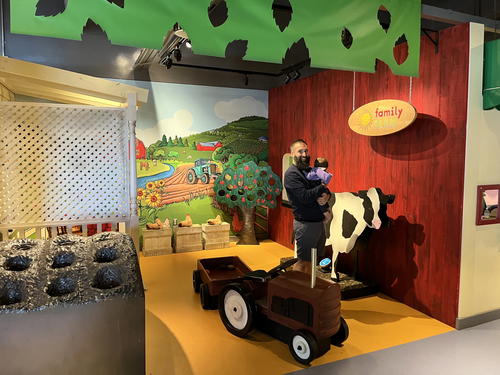 Canadian Museum of Immigration at Pier 21
I'd say this museum is geared toward older children and teens who can appreciate the history of the place. This was a museum that I personally wanted to visit, and if you've been to Ellis Island in NYC, it's a lot like that.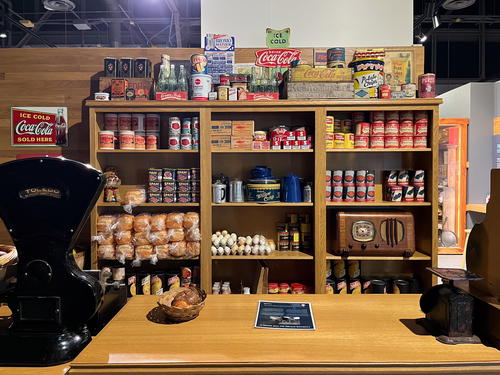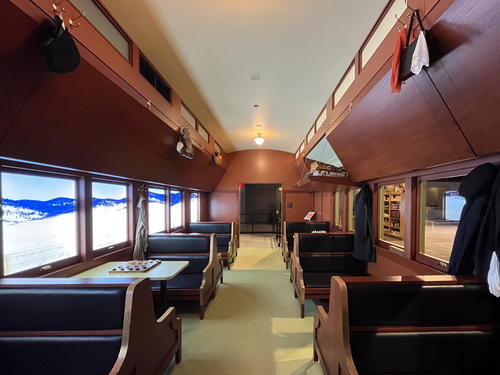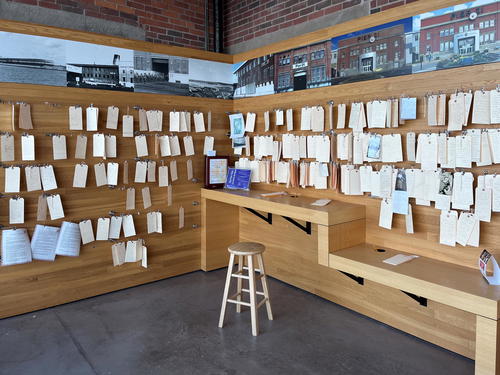 Immigrants from all corners of the world came through Pier 21 to immigrate into Canada, and the museum spells out stories of individuals and groups of newcomers to the new land. There are historic objects, films and even a train car, with lots of information to absorb.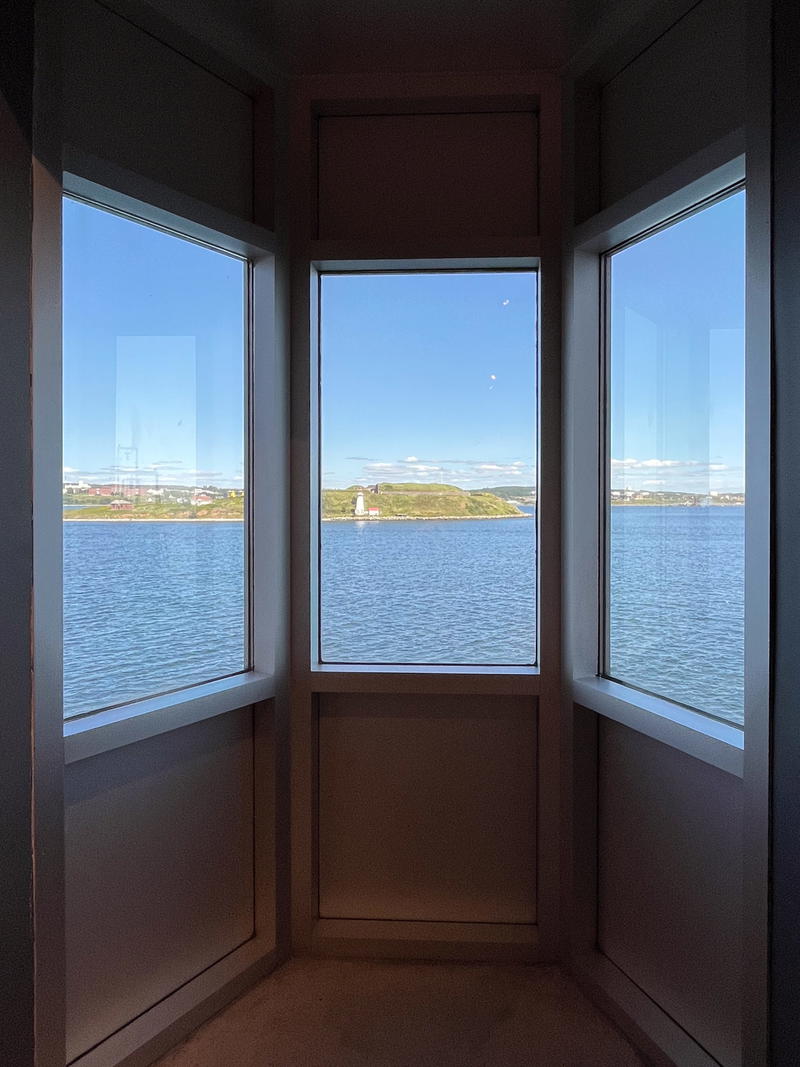 Find out more about visiting at the museum website.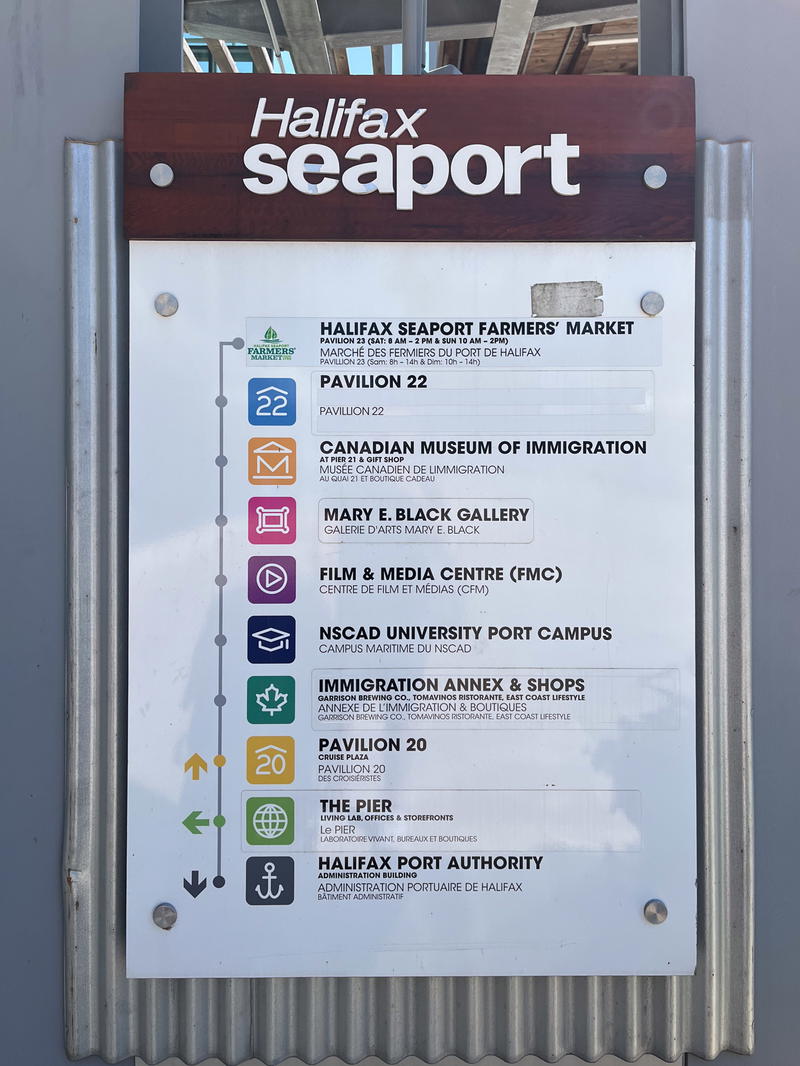 Halifax Maritime Museum of the Atlantic
This excellent museum is most well-known right now for the exhibit on the Titanic and its relationship with Halifax. Visitors can learn about the Titanic through artifacts and stories. Check out the museum's website here.
Art Gallery of Nova Scotia
While we personally did not have time to make it to the Art Gallery of Nova Scotia, this is a place I'd like to visit when we come again in the future. This highly-recommended museum is the provincial home for art, featuring traditional exhibitions as well as thought-provoking features on the art of First Nations peoples.
Where to eat in Halifax (with babies & kids)
As a gluten-free dairy-free traveler (me) and a vegetarian traveler (Dan), we're always intent on seeking out destinations that fit both our diets with no issue. Halifax turned out to be an overwhelmingly easy gluten-free travel destination as well as a great place for vegans and vegetarians. We were always able to find awesome restaurants that were delicious (and we were able to find high chairs).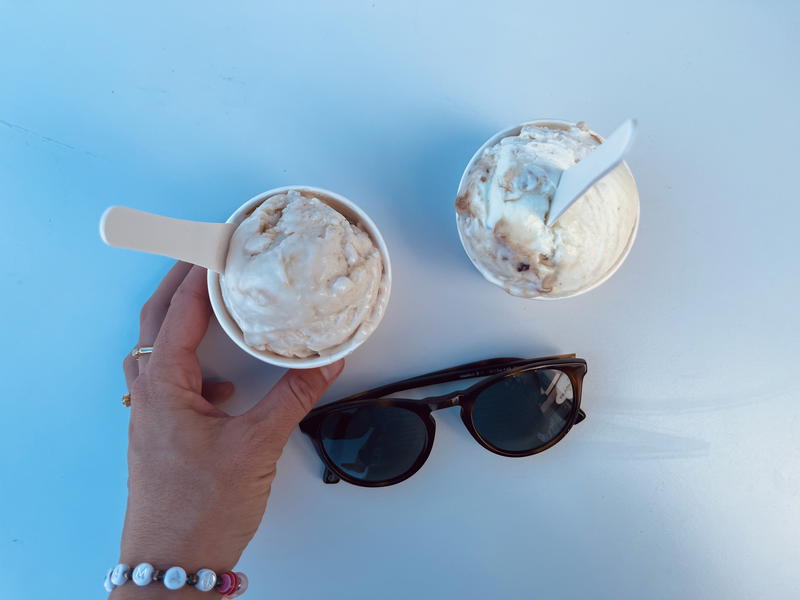 Bar Sofia
We liked Bar Sofia so much that we went twice: for dinner on our first night, and for takeaway on our third. The staff catered excellently to my gluten and dairy-free diet, as well as any questions for vegetarians and vegans.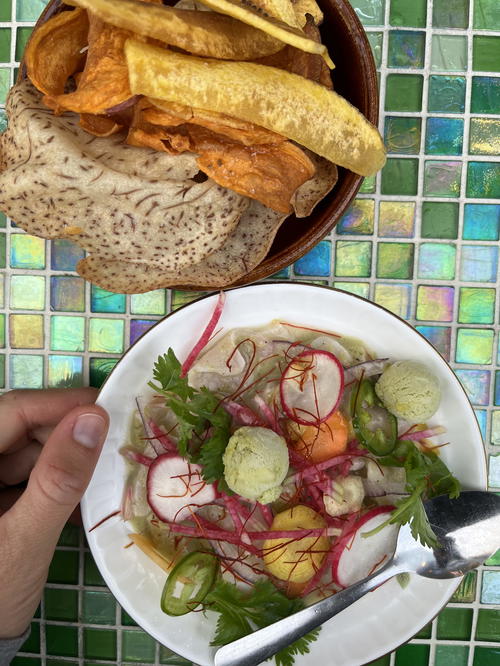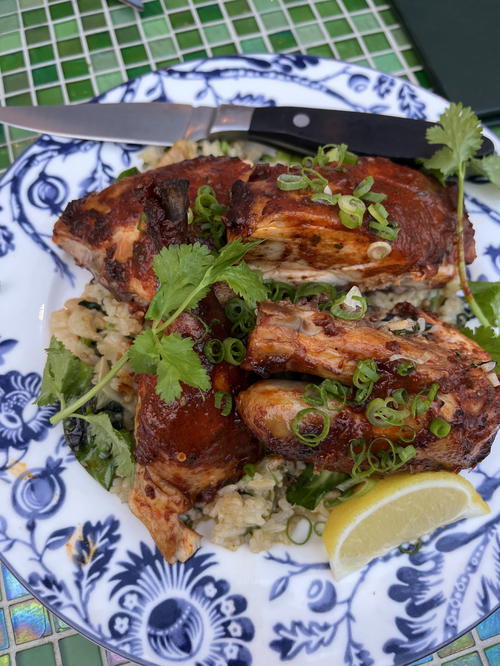 Kids and babies are more than welcome here, and our first night, we sat down next to a friendly family with a baby. And as for the food and service, five stars from us!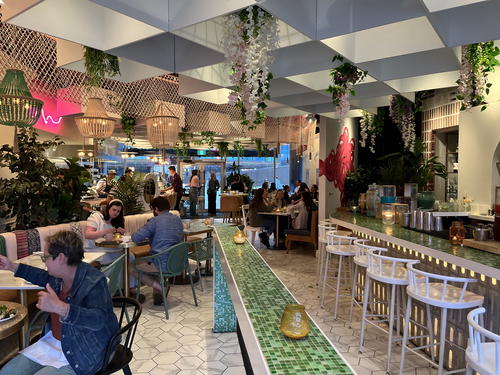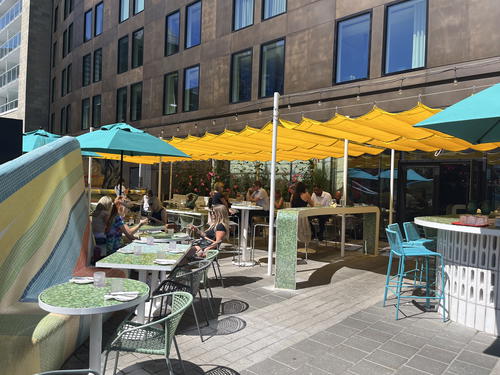 The Fog Company
The ice cream at The Fog Company can't be beat, and kids will go nuts for the specialty cones that have soft serve with toppings, mermaid tails and whales.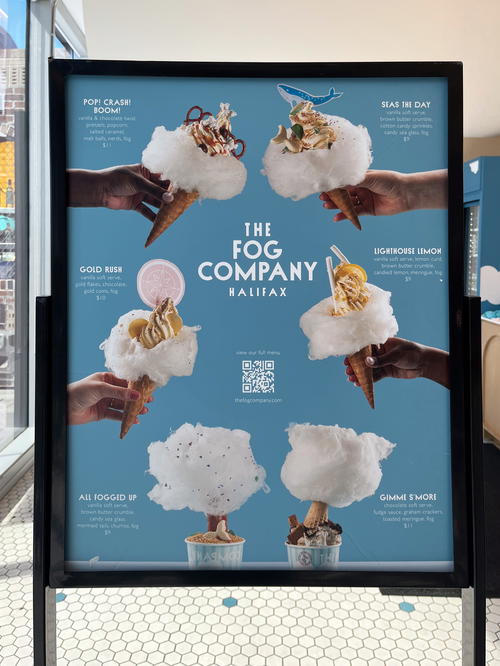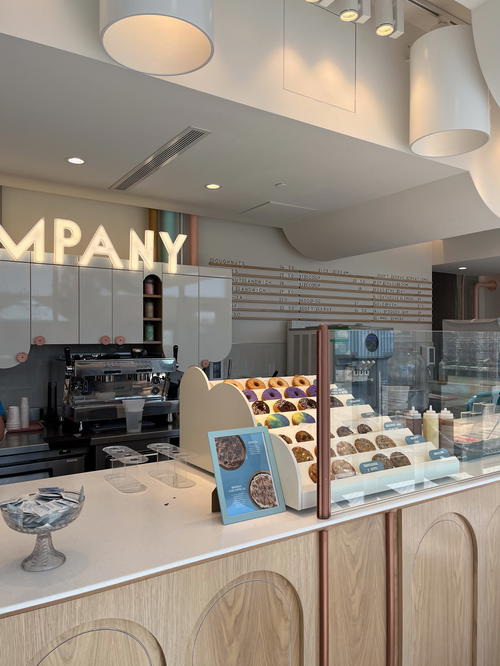 The coconut sorbet was the best sorbet I've ever had in my life, if that's possible. The location is perfect, in the Queen's Marque below the Muir Hotel.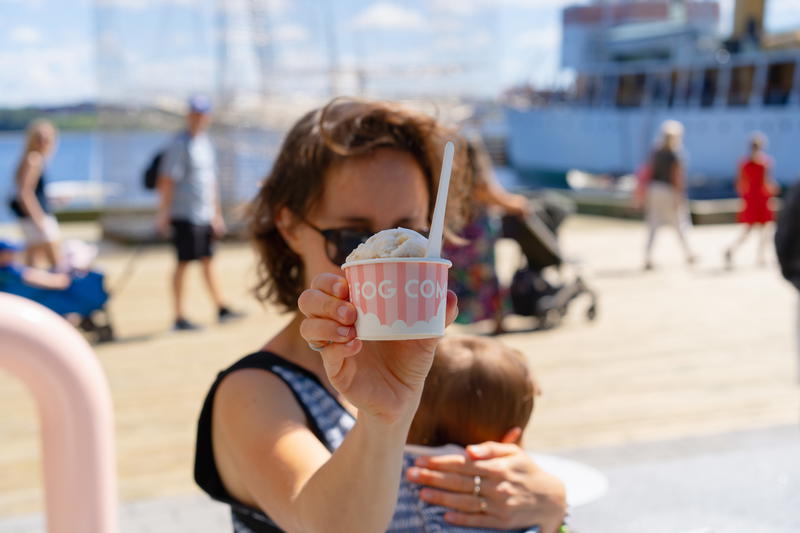 The Daily Grind Cafe
This coffeeshop and brunch spot has a great location both near the Boardwalk and near Alexander Keith's Brewery in downtown Halifax. There is a great deal of outdoor seating, spanning the entire cafe in a U-shape, where we fed our daughter on two occasions, both mornings of our trip. We tried the coffee, lattes, smoothies, omelets and homemade peanut butter-oat ball snacks. Highly recommend!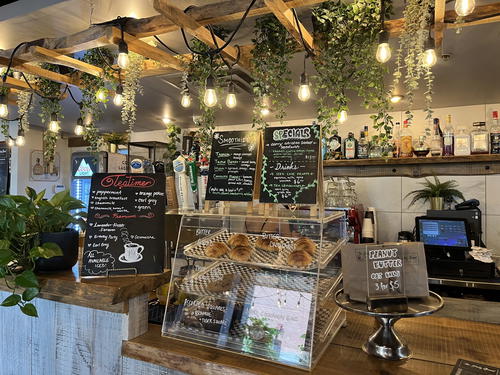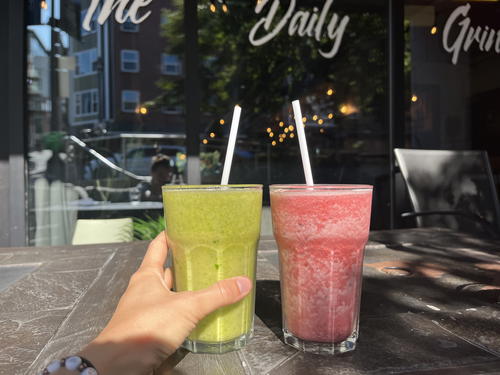 Darya
This chic Mediterranean restaurant is conveniently located within the Queen's Marque, and is located at the end of a dock, so the views are splendid. There's ample outdoor seating where I was able to quietly feed our daughter while waiting for the food. The vibe toward evening is a bit more on the happy hour side, with groups of businesspeople. If choosing to come with active kids, I'd recommend going for lunch between 11:30-3. The food was excellent.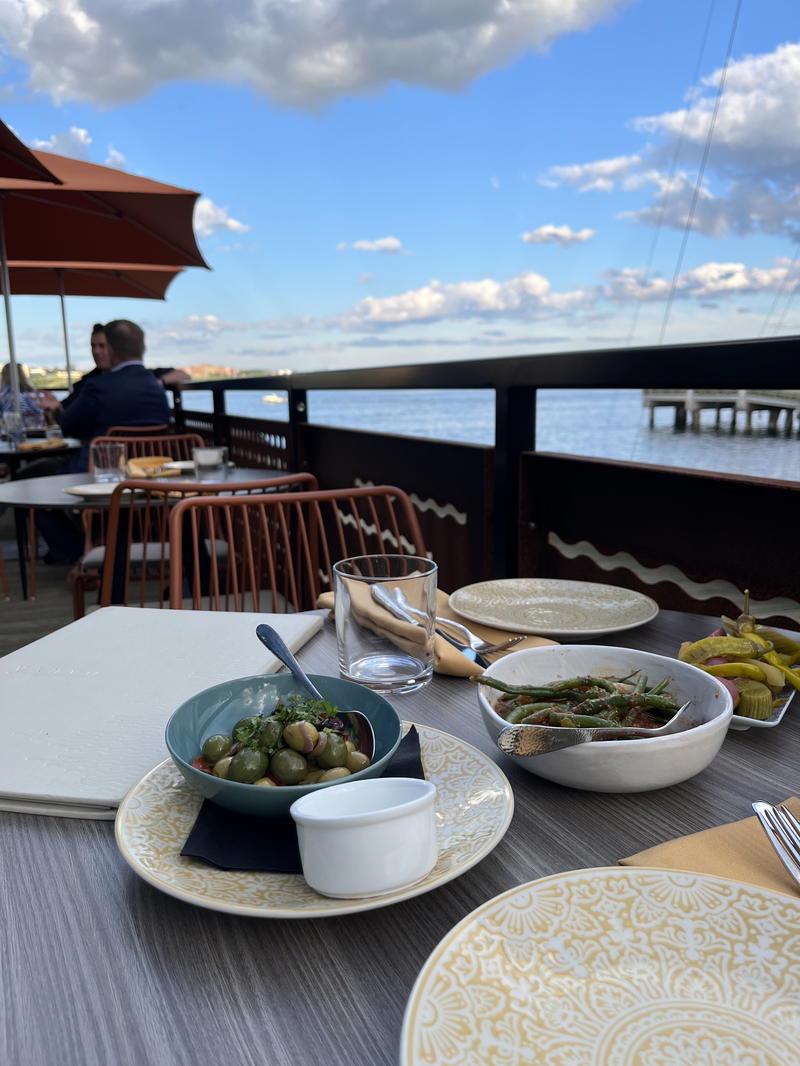 Sapori Italian Street Food
This fast casual Italian restaurant near the Queen's Marque is good if you have squirmy babies, toddlers or kids. There is both indoor and outdoor seating, and high chairs available! In fact, when we arrived, there were about five moms with young babies sitting in a booth.
This restaurant was VERY vegetarian, vegan and gluten/dairy-free-friendly!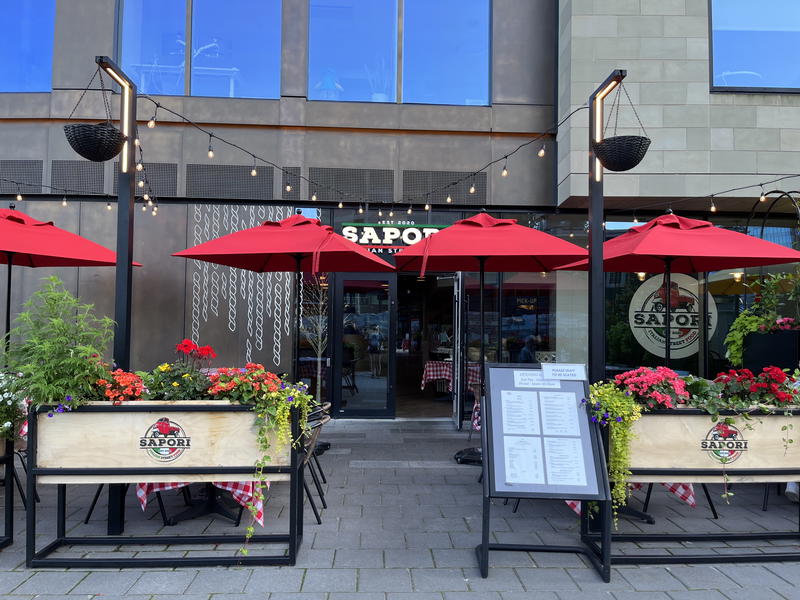 Peace by Chocolate Halifax
Peace by Chocolate is a lovely chocolate and sweets shop in the Queen's Marque complex. It's an excellent place to pick up Canadian gifts to bring home for friends and family.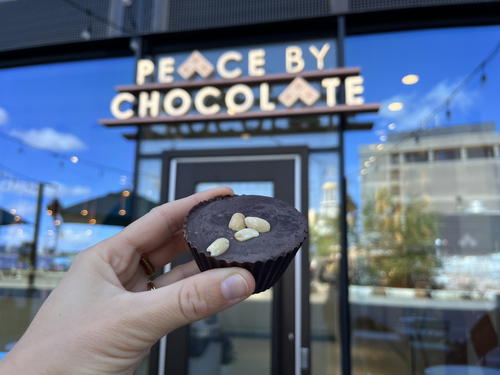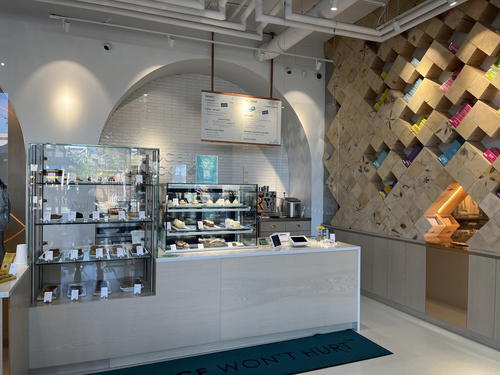 Family day trips from Halifax
Leading up to our trip, I did my research on places to see outside of Halifax. If you look into the same topic, you'll undoubtedly find Lunenburg and Peggy's Cove as the must-see excursions outside Halifax. I wondered if going to both in one day, with a small baby, would be the right thing for us to do, and thankfully… it was!
Both excursions are well worth the short trip down the highway to the west. Here's what to see in both, with some kid-friendly commentary!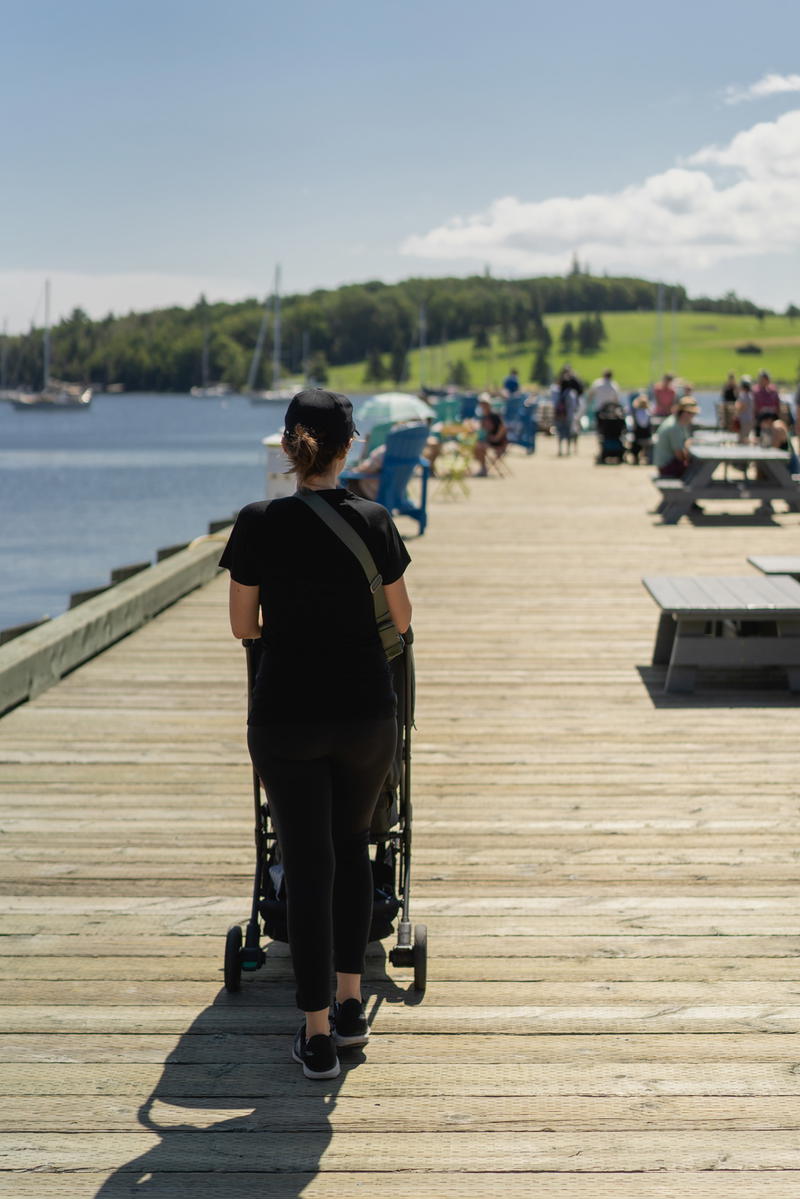 Lunenburg
Lunenburg is a beautiful UNESCO World Heritage Site located an hour and 15 minutes outside Halifax along the south shore of Nova Scotia's coast. It's a historic colonial British fishing (and rum-running) settlement from the 18th century, and the wooden buildings are painted all the colors of the rainbow. When I saw photos online of Lunenburg, I knew we had to go!
It was totally worth it to schlep out to Lunenburg with our baby in the car (I recommend syncing the drive with nap time!). Once we got there, we parked easily right at the waterfront parking lot and got the camera out to start taking photos of the multi-colored picturesque buildings against a perfect blue sky.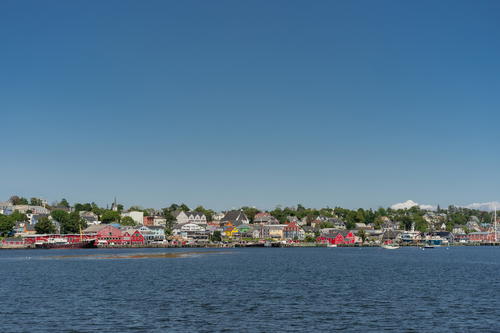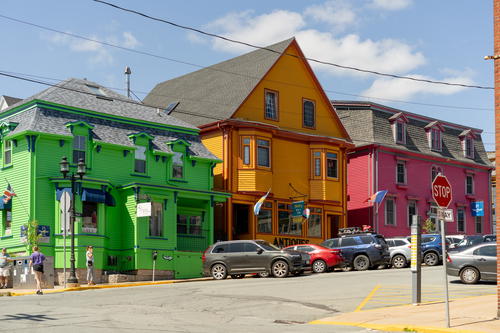 Tour the waterfront
It's no surprise that a day trip out to Lunenburg is very popular with tour buses and cruise ship travelers. If you'd like to beat the crowds and if you're flexible (with kids, I'm not sure how feasible this is, but you'll know best!), go early, or on the later side (it'll also be gorgeous for photos). In the summer, keep in mind that the sun sets in Nova Scotia in June around 9pm.
Walk around the Lunenburg waterfront, and enjoy the Adirondack chairs set up in pairs for people-watching and boat-watching.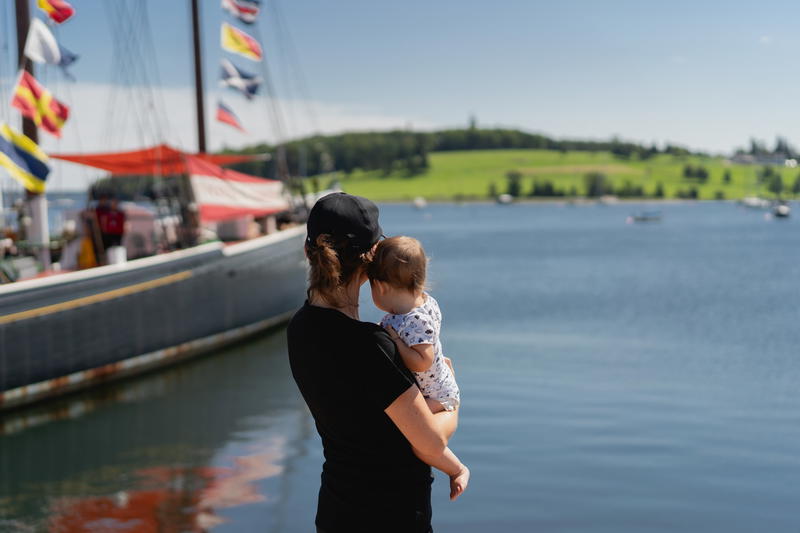 A nice pier to visit is Zwicker Wharf, where you'll find a public washroom nearby that has a baby-changing station.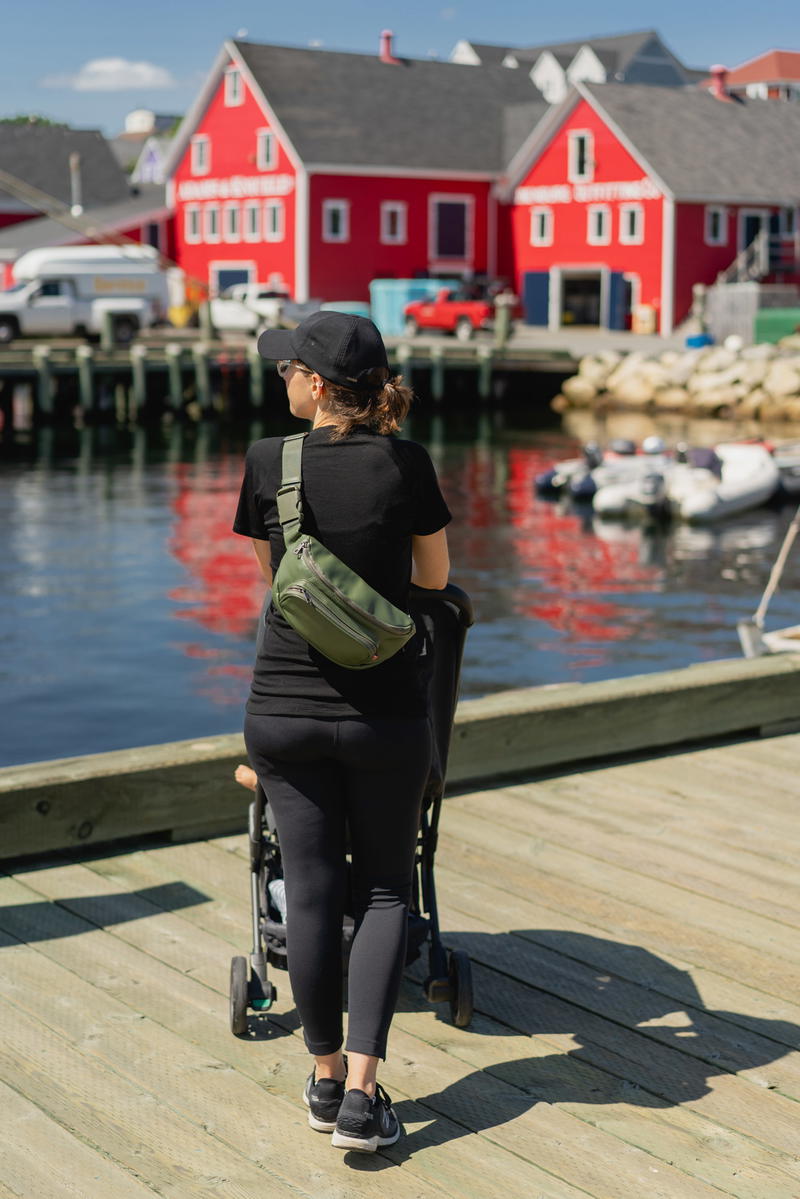 Is it time for lunch in Lunenburg? This highly-rated lunch spot is bright and airy, with both indoor and outside patio seating, and fun maritime artwork on the walls. Staff is friendly, and they let us store our stroller near the restrooms. We were also able to feed our daughter at our table.
For food, the salads are delicious, and you can add chicken or seafood add-ons. I thought the gazpacho starter was delicious, and Dan enjoyed the vegetarian quinoa salad with two fried eggs.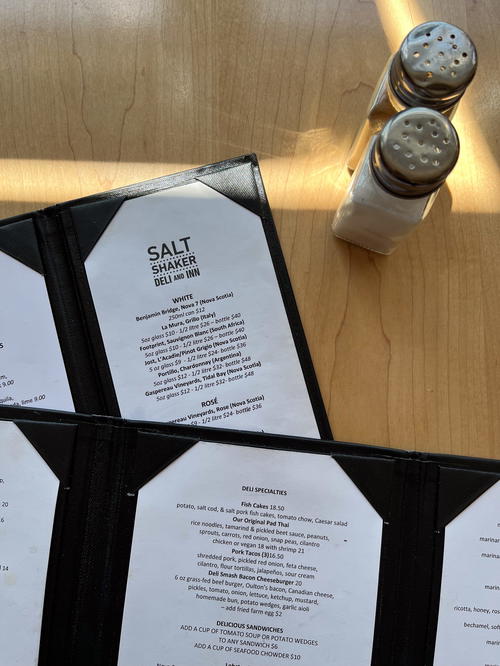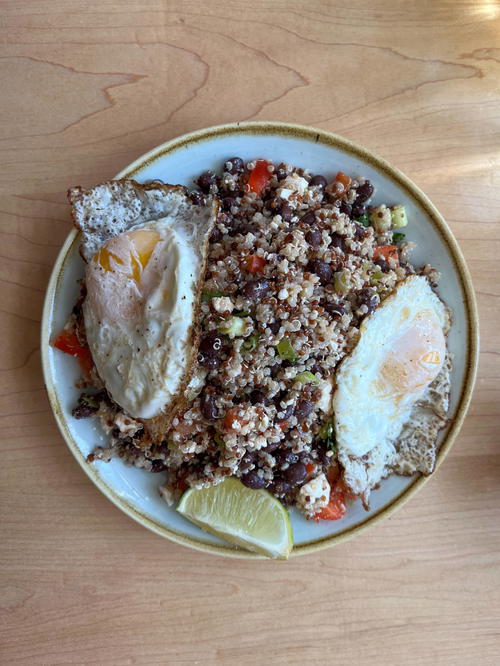 Fisheries Museum of the Atlantic
This museum may be interesting for slightly older kids and toddlers, as you can learn about sailors and the fishing industry through great exhibits. There are youth tickets, and children under 5 are free. There's also an on-site restaurant and a washroom we used that has a changing table for babies. You can see more about admission here.
Ironworks Distillery
For those into liquors and spirits, a visit to Ironworks Distillery is a very "Lunenburg" thing to do. Note, however, that only children over 12 are allowed on the tours, and samples are only offered to those of drinking age or older.
Guided tour option with transport to Lunenburg
If you haven't rented a car during your trip to Halifax, check out an option of a guided day trip from the city to Lunenburg.
Peggy's Cove Lighthouse & Village
Peggy's Cove is about 45 minutes from Halifax, and (interestingly enough) about an hour and 15 minutes from Lunenburg. As they're in the same direction to the west from Halifax, we chose to go to both in one day.
Visit the famous lighthouse
The Peggy's Cove Lighthouse is one of the most famous in Canada, and several sources say it could be the most-photographed lighthouse in Canada. It's picture-perfect on the smooth white rocks and against the blue water.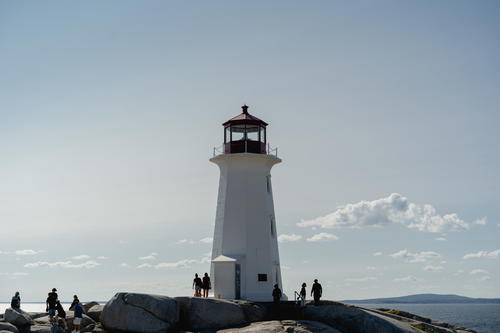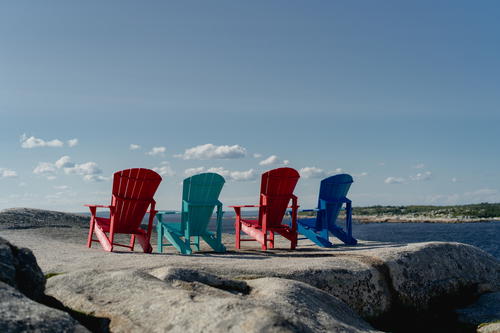 Peggy's Cove is definitely a family-friendly place to visit, as kids will enjoy climbing on the rocks with you, (do take care to stay off the slippery black rocks) and even teens will probably find the unique terrain a bit thrilling. There is a visitors' center and gift shop, and parking was free.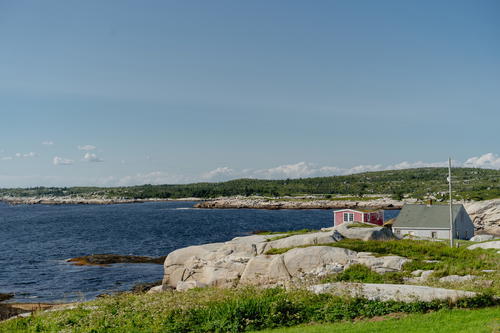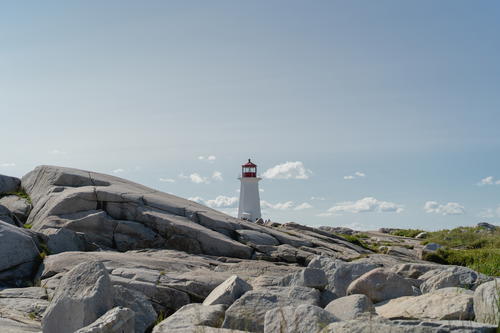 Tips for traveling to Halifax
Here are a few trips for traveling to Halifax, whether you're with a family, or not!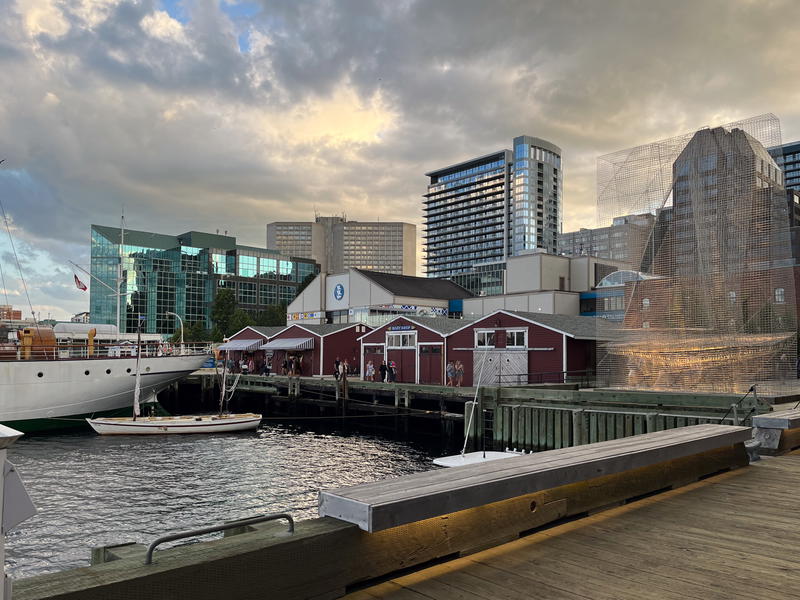 Passports
For Americans or other non-Canadian passport holders traveling to Halifax, make sure you have your passports! Even babies need passports, so if you need guidance with getting your baby a passport, check out our guide to learn how to get a passport for babies and children.
What to pack
Be sure to check the weather leading up to your trip to Halifax and Nova Scotia! I was pretty prepared with packing windbreakers for both me and Dan, and we wound up not needing them. Had we been out more at night, we likely would have worn them as layers over our sweaters, but with a baby, we were in for the night by 8pm!
I would surely recommend having sweatshirts for everyone in the family, as it can start getting cooler by around 6pm during summer. By 7pm in August, it was time to be wearing pants and a hoodie, even though just hours before we were wearing shorts and T-shirts. This is why Halifax is a great summer destination with cool weather.
Background on Halifax
Halifax is the largest city in the Canadian Maritime provinces. It's located on the water on the south coast of Nova Scotia, which is attached to the Canadian mainland via a land bridge with the province of New Brunswick.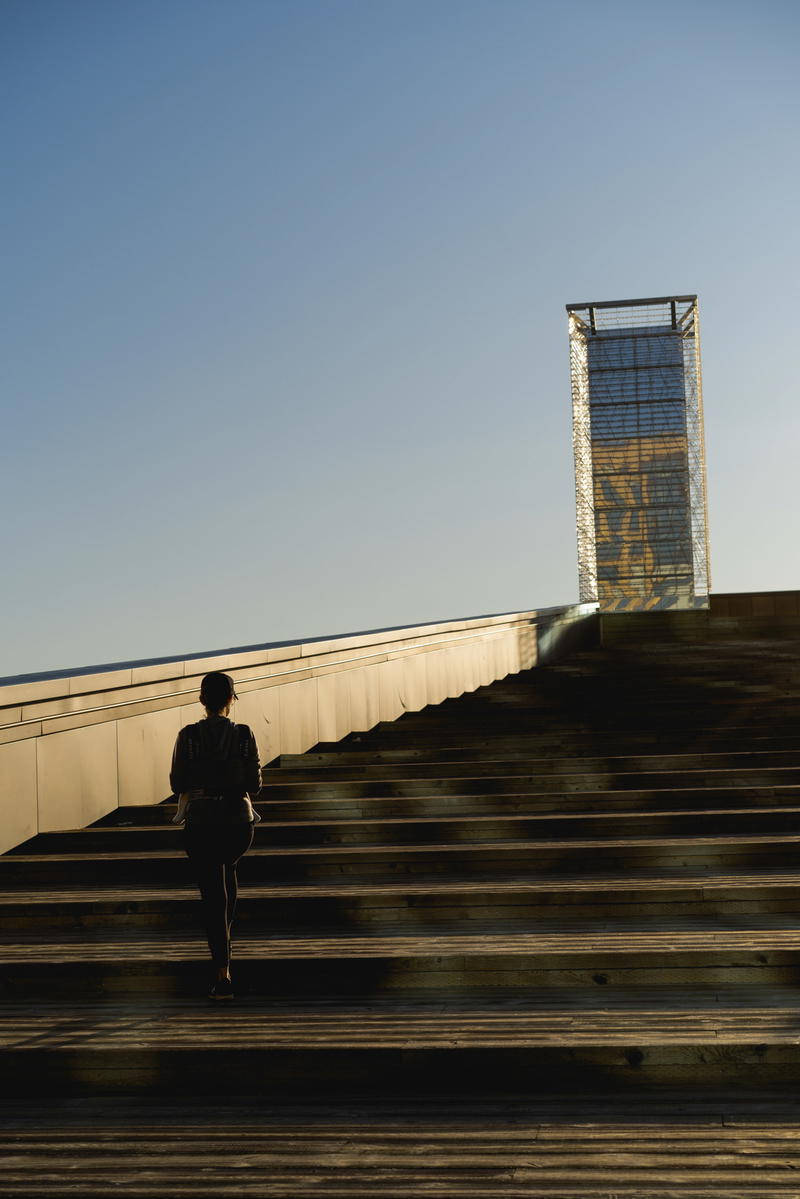 What's Halifax like?
Culturally, Halifax and Nova Scotia have a coastal vibe, which means a maritime environment with lots of seafood and history connected to the sea. Halifax is a historically important port, having served throughout centuries during wars and important events as a place where boats docked, immigrants came ashore and trade happened.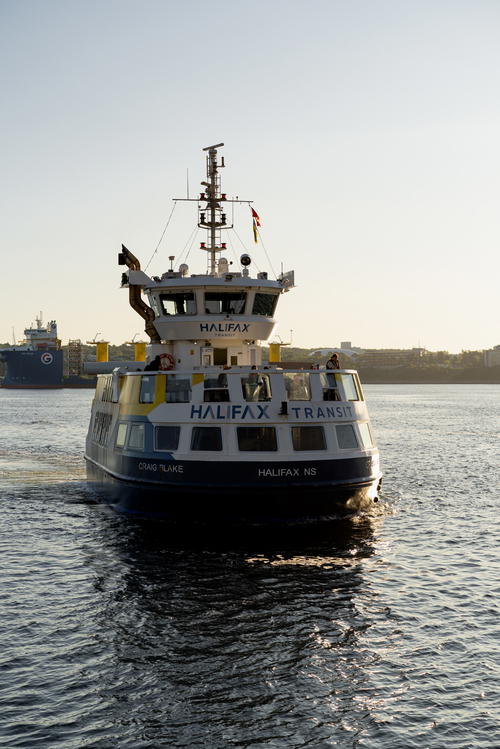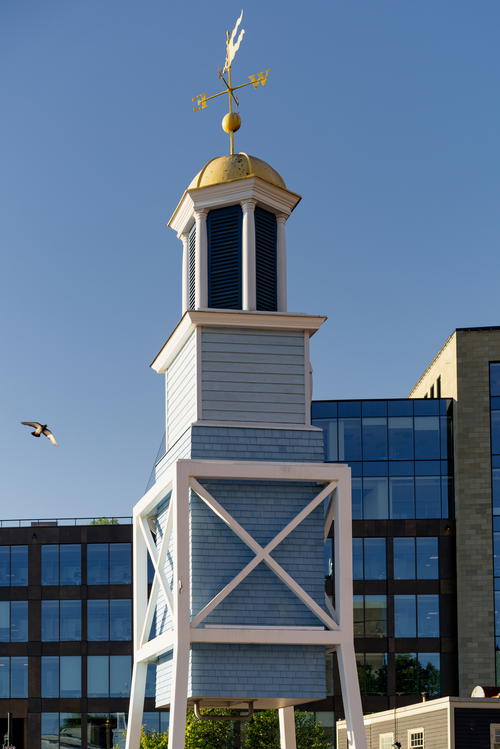 Is Halifax a big city?
Halifax is still a major city in terms of what you can find if you need anything. We needed to buy a baby thermometer when our daughter ran a fever after we arrived, and had no problems locating one at a supermarket. Also, the Muir Hotel was brilliant in bringing Dan to the nearest market in the hotel's Range Rover/private car with a driver.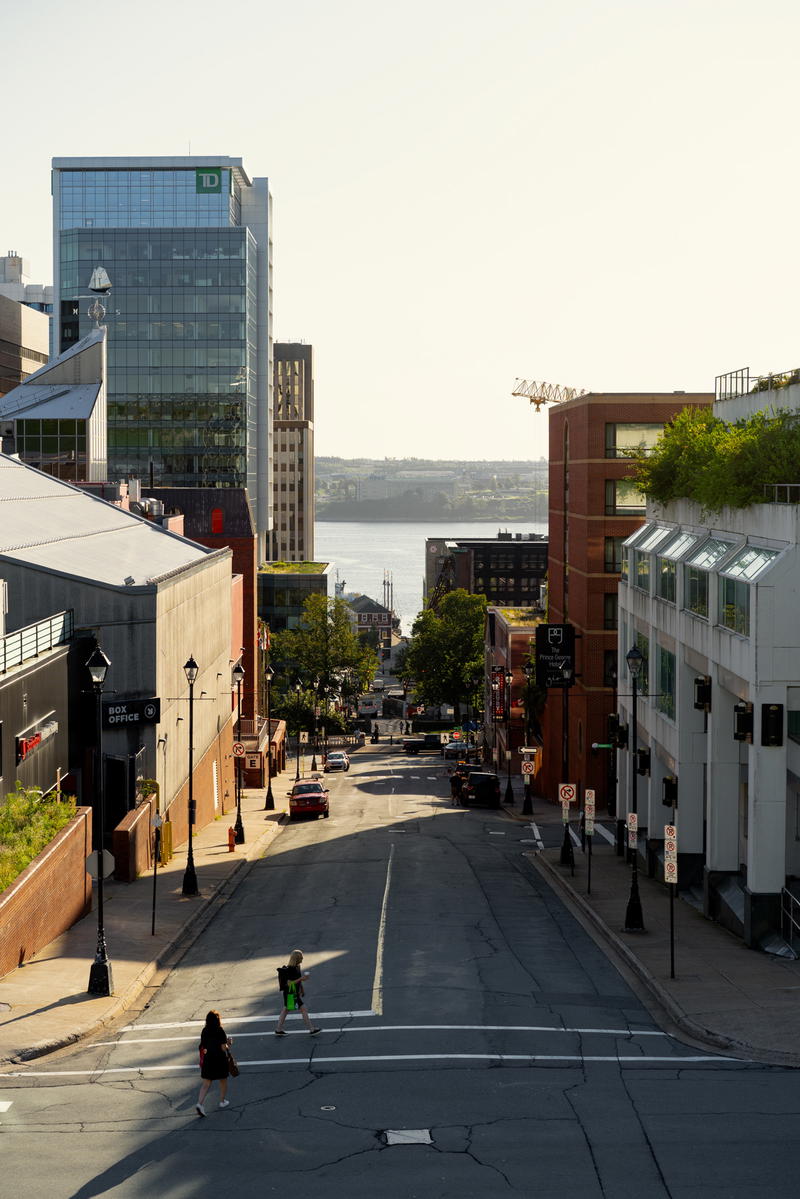 Is Halifax a popular vacation destination?
Halifax is a popular destination for Canadian travelers! That makes sense, as it's a great destination for cooling off during summer and for enjoying foliage during autumn.
We talked to a lot of people from other parts of Canada, namely Montreal and Toronto, where a quick flight can get you from those cities to Halifax for a long weekend.
I think that Halifax still has popularity to gain with Americans, who could learn what it's like and what you can do there to enjoy a Nova Scotian trip! Hopefully this travel guide helps with that.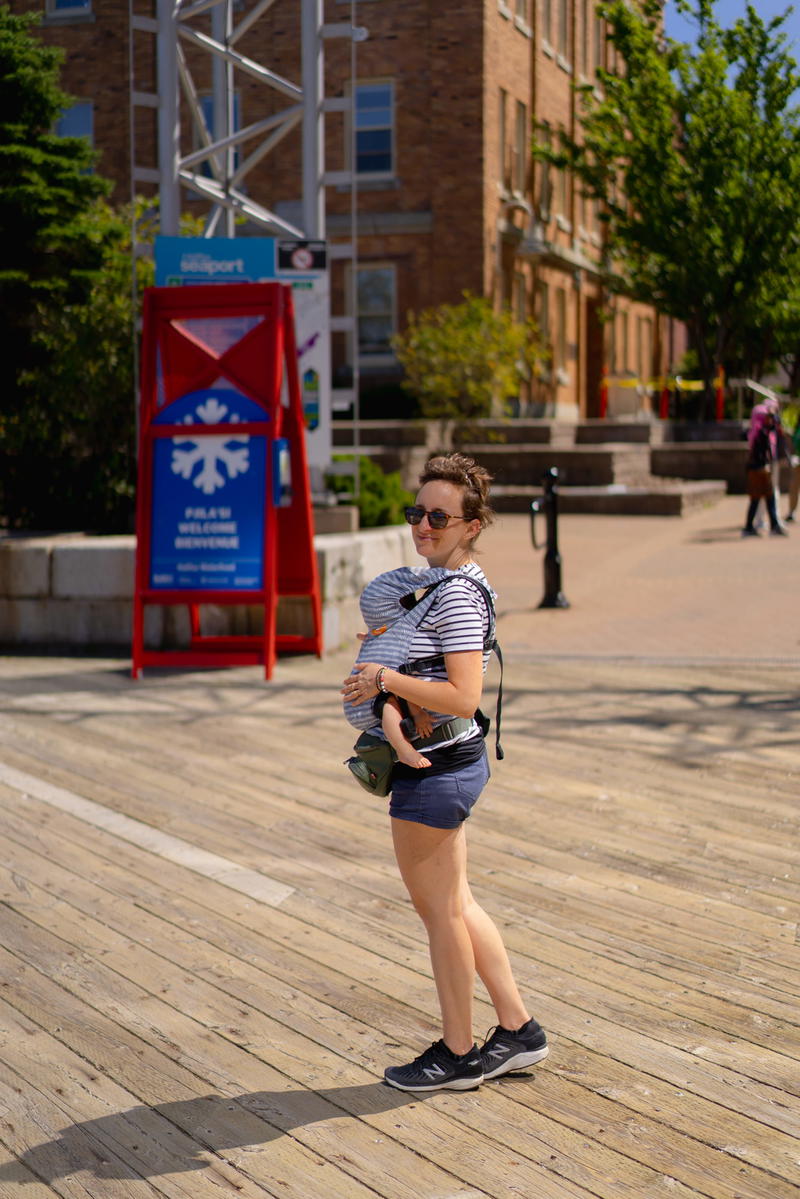 Enjoyed our article?
Consider supporting us! We're a 2-person team (learn more about us here) and your support enables us to create quality content. Thank you!