23+ Essential Best Travel Pants for Women in 2023
Written by Becca
•
Updated on September 8th, 2023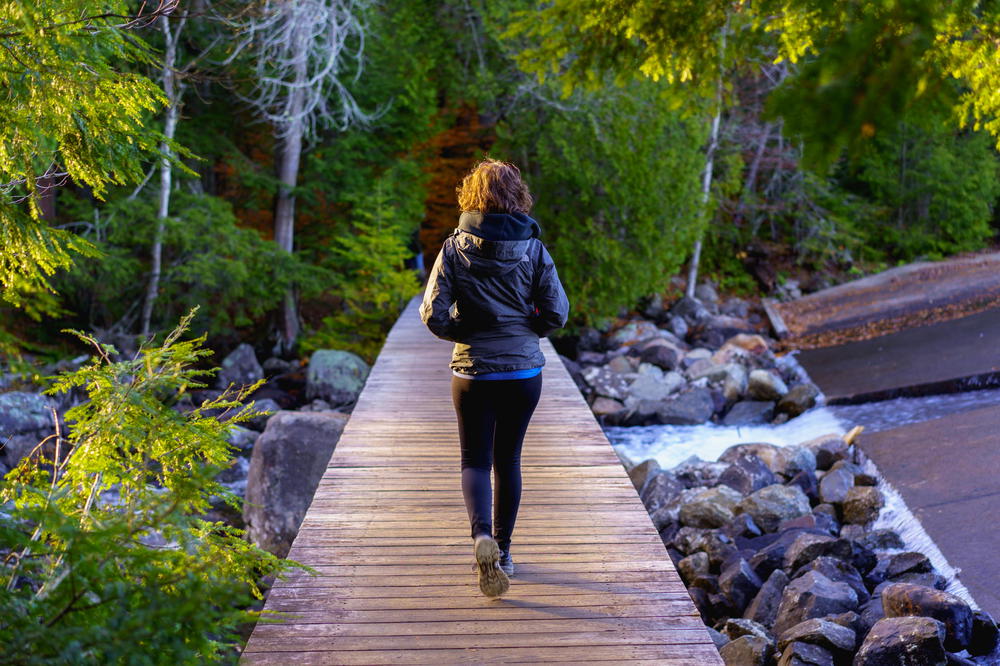 What are the best travel pants for women this year? See our list of the most versatile and comfy leggings, joggers, jeans and sweats, all for your next trip.
This article may contain affiliate links. We earn a small commissions when you purchase via those links — and it's free for you. It's only us (Becca & Dan) working on this website, so we value your support! Read our privacy policy and learn more about us.
Table of contents
Close table of contents
Over the years, I've worn a lot of different pairs of pants while traveling. Within the last few years, I've gotten into investing in proper travel apparel instead of picking up a pair of backpacker pants at a market in Thailand (spoiler: they start breaking after a few washes).
I've stopped wearing clothes (except for pajama T-shirts) that I've picked up around the world that aren't good quality. I've stopped buying them completely, too. Finding clothes that work for you and your budget are an important part of becoming a traveler, as is spending wisely on clothes that'll last years and years.
Travel pants for women should be priorities for female travelers who want quality materials, handy pockets, good fits and great styles.
In this list, I've put together my personal favorites in women's travel pants, as well as the recommendations of some women I know.
Let's jump right in!
Mott & Bow might not come up as a travel brand in your searches, but the company has been marketing their jeans as great for travel because of the stretch factor on select styles.
I was lucky enough to try out quite a few this year and there's one product that came out on top: the mid-rise Skinny Ann Jeans.
I mean, they are just fantastic. They stretch a lot (with a "53% stretch factor"), yet they don't come off thin like jeggings because they're proper jeans with a five-pocket style. Even as a petite woman, I find that the length is fine and I don't need to roll them. They're quality skinny jeans that are super comfortable and they fold up small when I pack them.
Wondering more about the brand? Read our full review on Mott & Bow and more products we tried.
Not too long ago, Bluffworks debuted the Naha joggers for women, which are the ultimate travel joggers. You can see the thought that was put into all the handy travel features, such as the eight (can you believe it?) pockets, comfy drawstring waist and lightweight and breezy fabric that's signature for all Bluffworks products.
These joggers feel great — almost like nothing, so they're good for a summer or spring trip when you know you want to be warm on the plane, but cool when you exit the airport into a wall of humidity (think the Caribbean or Southeast Asia).
The standout features, though, are the pockets for sure. One even has a small zipper, which is great for spare coins in a new currency, a hotel key, a wad of bills or a business card. You can see more about these joggers, along with more photos of me wearing them, at my in-depth product review.
I was super excited to get my hands on the new Bluffworks Wide Leg travel pants for women. These unique pants for your next voyage, domestically or internationally, are insanely comfortable while you're in transit and also look great when you land and get out to a restaurant before you can say, "jet lag."
They can be paired with walking shoes, sandals or flats, and basically they turn from spacious bottoms during transport to "looking good" while out and about.
The features include a nice elastic waistband, moisture-wicking woven fabric and four total pockets (including a phone pocket and a zip pocket for safe card or money storage). Currently, they come in the ever-classic Maritime Blue, or the fresh and springy Sage Green. My favorite part about them is the soft and strong Threshold fabric.
I'm obsessed with my Public Rec leggings and I've worn them on more trips than I can count in the last two years. I've even changed size since I first got them, and they still fit like a charm, with the high-rise waist.
My favorite travel-friendly feature of them is the side zip pocket, which is great for a phone (sometimes I even forget my phone is in there), a minimalist wallet or a key.
They have a unique length (actually, you can choose your inseam length from 24, 26 or 28 for all sizes!) whereby they hit above my ankle, not at the ankle, and there's a cool ankle slit for style.
The stretch is "moderately compressive," which I like for when I fly (avoids making me feel bloated or gross on a plane). Here is a photo of me sporting my Public Rec leggings on a hike in Livingston Manor, NY.
Public Rec came out with the All Day joggers for women in some fun colors, and I tested them out on a trip to Antigua, Guatemala. I think the standout aspect of these joggers, which worked out for me during travel, are the super stretch fabric and the ability to choose your own size in a variety of waist sizes and inseam sizes.
To see more about these joggers, head to my Public Rec Women's Joggers review to see a full set of photos of me in them and more on my opinions.
One thing to note about them is that the waist runs small, so these joggers are best for women with long torsos or proportionally slim waists.
In this photo above, I'm wearing them with my Allbirds Pipers shoes.
DUER is a brand that I got introduced to because Dan has great travel pants for men from DUER that he wears all the time (seriously). I hadn't ever known the company made women's apparel, and it turns out that they are good at it.
I tried the Performance Denim for women and I have to tell you, the standout feature is that you won't rip these pants at the crotch. They're made with a "gusset," which I'll call the DUER signature feature, and it makes them almost impossible to rip where the legs meet each other.
Here's my review of the DUER Performance Denim.
As a bonus, if you're traveling to a cold weather location like Iceland in winter or Argentina in our summer (which is their winter), consider DUER's Fireside Fleece Denim for women.
These pants are lined with fleece, making them extra wintery warm and good to have on a trip where you may be spending time outside (watching the Northern Lights, for example) or even standing outside on lines getting into museums (Europe?). Check out my dedicated review of the Fireside Denim here.
I was skeptical about Aviator's travel jeans for women, and I say that because Dan has them in men's. I wasn't sure if Aviator could make a women-specific product well, as the company seems to have originally started as menswear for travel.
In any case, Aviator's travel jeans became an epic choice for being away from home, and that's because of the incredible pockets. I've never seen pockets on jeans like this for women.
Female travelers who choose Aviator jeans immediately realize the functionality of these travel pants. I have the skinny jeans from Aviator, and they look like regular old skinny jeans (and I got them in the Dark Indigo wash), but the secret is that they have two hidden zipper pockets in the back.
Not only is this really nice for high-theft cities like Barcelona, but it's cool for safer destinations too, where you just want to have peace of mind about keeping a stash of cash and a credit card in those.
As for the fit, I found the 25 to be very true to size, and even pretty tight. Keep that in mind, and size up if you're in between sizes.
The Aviator women's jeans come in "Slim Straight," Skinny and Boyfriend styles. (If you're searching for jeans on Aviator's women's jeans landing page, make sure you are looking at Best Travel Jeans, rather than any "Fly" jeans, as the Travel Jeans are the ones with the zipper pockets.)
Here's a photo of me wearing my Aviator jeans on a day trip outside Antigua, Guatemala.
If you'd like to read more about Aviator, check out our brand review page.
Aviator recently introduced a lounge set for travel days and it includes these cozy sweatpants that I wore all winter. What's special about them in regard to your next trip is that they have zipper pockets on the sides, and not many women's sweatpants really do.
So, if you like wearing a sweatsuit on your flight and you like being super cozy while sleeping or lounging around your Airbnb, this could be the answer.
The one thing to note about the fit is that the fit is a bit high-waisted, meaning the elastic in the waistband runs tight. Keep that in mind and size up accordingly.
I think the Public Rec All Day Pants are a new and unique type of bottoms that could be used for travel. In trying them out, they're incredibly lightweight and have a high-waisted flood pants look to them. I got them in the Sage pale green color (because I have a ton of black pants already and I feel like I never look good in khaki, which is probably in my head).
I didn't expect this to be the case, but I think I like wearing them best with a cropped top, like the Public Rec Women's Go-To Muscle Tank or the Foehn Keats Merino T-Shirt. They fit pretty true to Public Rec's sizing, given that Public Rec runs a little small, at least for women. I sized into a size 26 waist / 26 inseam for the All Day Pants.
And for even more recommendations for the best travel t-shirts. Check out our guide!
The All Day Pants are great for a summer trip when you want an airy pair of bottoms for cooler nights. These pants are versatile in that I could dress them up with flats or cool sandals, or wear them totally casually while out for the day in a new city.
They're VERY stretchy, and a cool perk is that they're offered in four different lengths, so you can opt for them to hit the floor, or be a cropped style.
Wow, merino wool joggers from Ibex! These lightweight travel pants are a nice choice if you're into the merino wool feel.
I have to fist comment on the fit of these joggers: they are meant to be a slim-fit item, without much bagginess in the legs, and they have collared ankles. I tried both the XS and S, and saw a difference in the waist size and length. I wanted to keep the S, but being five-foot-two, the length was just too long. I stuck with the XS, even though it's a bunch tighter around my waist. According to the product page on the Ibex website, the size S is ideal for someone two inches taller than I am.
These Ibex joggers are super soft, and that was my first impression when taking them out of the packaging. Also, I noted immediately that they have a zippered back pocket, and that's a huge bonus on an item for women! The fabric is actually merino wool French terry, which is lightweight and moisture-wicking.
For any women who worry about splitting their pants, a great feature here in the Nomad Joggers is a gusseted crotch! That'll let me stay active in these joggers and not have to think about wrecking these by squatting or bending down.
The prAna Sancho pant for women has a vintage type of feel, or maybe it's the refreshed reboot of the straight-leg deep front pocket look. Either way, these pants have full stretch, making them comfy for a day spent in transit, and are versatile whether you need them as casual workwear or simply for a day of sightseeing.
The fit is high-rise, so keep that in mind if you're into high-rise jeans rather than mid-rise (for me, I prefer to wear high-rise leggings on the plane and I choose high-rise jeans for the trip days themselves).
Bluffworks excels in making pants that feel good while traveling to your destination and double as solid businesswear. This means that the Petaluma Ponte pant and the Petaluma Pintuck pant should not be overlooked for your next business trip (especially if you have a one-day business trip like I did).
Consider this: you have an early morning flight for a business trip, and you have to walk off that plane, get a cab and be at a meeting at 10 am in a new state (or country). If your flight is delayed, when on Earth would you have time to change?
Bluffworks's travel pants for business solve this dilemma, because both the Petaluma Ponte and the Petaluma Pintuck are stretchy and machine washable, have a light compression build for flattering and have five pockets (some with zippers!).
If you choose to pack them and wear them when you arrive for either going out to dinner or to a celebratory type of event, the good news is that they do not wrinkle, ever.
I am obsessed with these lululemon pocket leggings and cannot wait to wear them on a plane! I chose them because they have a slight crop, and as someone who is 5'2'', I wasn't ready to commit to full-length leggings that may bunch up at my ankles. I love the fit of these, and honestly, they are the best leggings I have ever owned.
What I like is the gusset at the inseams, and the gusset runs halfway down each leg. I also chose these pants to try out because they have a phone pocket on both sides. It's very tight for holding your phone (or a key, or a few cards), so I feel good about that.
The material is highly stretchy and is lululemon's signature weightless Nulu™ fabric that makes these leggings worth it. I think they're perfect for lots of adventures (as well as going to some yoga classes while you're away).
The 'easy' choice of Everlane's straight-leg pant for women is a nice choice for travel pants because they fold up small in your bag due to the lightweight cotton twill blend. These bottoms are good for breezy days in spring time or full coverage in a summer destination, paired with a tank.
They're meant to be worn high-waisted around the top of your waist, and with the stretchy waistband, they'll feel good even after you get off the plane.
These have two side pockets and two back pockets. The main benefit is that they're easy to dress up with nice sandals or flats, or dress down by just wearing them to the pool.
These catchy travel leggings are made from Icebreaker's signature merino wool (which, if you're not familiar, is not very traditionally wooly at all). These leggings are made for an active traveler and I think all the contouring makes them unique.
Pocket lovers, behold: a "stash pocket" on the right leg is for your phone, and just like the DUER jeans listed above, there's a gusset that makes them squat-proof. That means you won't have to replace them after bending down a few times to reach something under your airplane seat!
Foehn is a brand I was introduced to last year, and I'm currently exploring their products. I started with Foehn's airy tank tops and now I'm into their High-rise 6-Pocket Legging for travel.
These leggings are made for adventure and have six pockets built into the thighs and waistband. The fabric build is soft, stretchy and durable, making these leggings a winner for strong travel pants.
KUHL's Transcendr Leggings are strong and created for the active, outdoors and camping-enthused traveler in mind. For when you choose your size, note this: they run a bit small. I chose an XS and it was quite tight, like a second skin.
A winter option in this product is that there's a fleece-lined upgrade you can choose if you plan to be camping overnight in fall, hiking in winter or simply going to a northern destination in spring. As a bonus, they have a water-resistant finish.
I really enjoy wearing the zipper pocket leggings from Athleta on a travel day. I've also gotten great use out of mine on any given day of a trip, for sightseeing, short hikes or even big hikes (I climbed Volcan Pacaya and then roasted marshmallows in volcanic lava in mine!).
Athleta's leggings were my first foray into leggings that had cool pockets, and now I can never go back. Having a handy side pocket is crucial during any style of trip!
In this photo above, I'm on the right, wearing these Athleta zipper pocket leggings. They're great for a short hike.
Designed for women on the move, the City Sleek 5 Pocket pants from lululemon are the brand's answer to a woman's desire to feel put-together while on the move. The fabric has four-way stretch just like a pair of leggings, and is a quick-dry cotton blend.
The high-rise full-length silhouette is flattering, and would get you from A to B without feeling like a mess during a travel day. There are five pockets, just like jeans, including a coin pocket (because traveling still involves coins, in most places!). These travel pants are modern and minimalist, which are two important factors for me.
For the traveling woman who wants to stand out, you've got to see the Takara Shine Leggings in High Rise 7/8 from Carbon38. The 7/8 version of the full-length legging meets right above the ankle, which is a look I tend to go for.
What I like about the very unique glossy shine of these leggings is that they go from you snoozing on the airplane to (potentially) out for the night when you pair them with heels and a fun top. They can also take you hiking, if you throw on an old T-shirt and sneakers, and that's a great look right there.
As a bonus, the Carbon38 Takara Shine Leggings come in size XXS as well as XXL, which is nice for women who have trouble finding their size in other brands.
I've talked a lot about leggings in a variety of capacities in this list. As one of the final legging recommendations for traveling women, check out the Zella Live In High Waist Leggings. This legging comes at an affordable price point, at $59 (and free shipping, too).
Lucky for women whose sizes fall at the end of standard ranges, Zella makes these available in XXS-XXL and will sculpt a woman's figure no matter her shape.
The elastic waistband has a hidden pocket, and the moisture-wicking fabric is meant to keep you cool and comfortable, whether you are out on a food tour, enjoying an excursion or making the most of a layover.
When you just want some trusty high-waisted leggings, opt for the Beyond Yoga Spacedye leggings, which fold up small in your suitcase and do the trick. Because these leggings don't have any pockets, what I suggest is absolutely traveling with a fanny pack for travel, to get some safe storage of all your things on the go.
The joggers from Beyond Yoga are also a chill choice and are ideal for a woman who wants to step into a yoga or pilates class in her destination after getting off a plane.
These are an athleisure pant that have handy pockets. They have a flattering fit and have a four-way move stretch that is perfect for sitting cross-legged during transport (and this is something I tend to try!).
For the woman who enjoys a "phone pocket" in her travel leggings, go with the On-The-Go PowerHold High-Waisted Legging from Fabletics. I like that these go all the way down to the ankle and also cover the mid-region for a flattering figure fit.
They're also intended to be chafe-resistant, so check that out if you tend to have chafing issues, especially while getting hot on a plane, train or bus.
These famed bestsellers are Anatomie's answer to the best type of travel pant that is versatile and looks sleek, for the woman who wants to be sightseeing and then be ready for a dinner reservation right after. The Skyler pant was recommended to me by one of my best friends who wore these pants all over a backpacking trip through Asia and said great things.
We have a discount code for you! Use code HUBBECC15 for 15% off your order.
A bit about Anatomie's travel pants: they're wrinkle-resistant with a slimming fit, designed to hug the body's curves, and have DEEP front pockets. About the fit: they run small! See more in the customer reviews from real women who talk about their experience choosing the right size.
How to pick the best pair of women's travel pants
Choosing the best pants for travel will depend on your preferences as a traveling woman. Maybe you think a good pair of jeans can get you through a trip, or maybe you prefer to spend your entire trip in leggings.
I've formulated this list based on all styles of preferences, from the business trip woman on her way to a conference, to the solo female backpacker staying in a hostel. I've been both of those women through my years of travel around the world.
The following factors went into my decisions for these products you've seen above.
Different types of travel pants for women
I've included different types of travel pants for women, from joggers and leggings to business casual pants and jeans. Every woman has a preference of the type of pants she brings on a trip, and usually I wind up bringing a few, depending on which type of trip I am on.
How I'm rating the best travel pants for women
In considerations for these products, not all of them are specifically made by travel brands; however, many of them have thoughtful features that make them versatile enough to win space in your luggage.
For many of these items, pockets are the winning criteria. You'll see leggings with zip pockets, jeans with zipper pockets and business casual bottoms that pack in the pockets in hidden spots for convenience.
I also look at fabrics, from stretch factor to inclusion of features like a gusset at the crotch inseam.
The best features to look for in women's travel pants
The best features to look for in women's travel pants are price and affordability, fit and flattery and of course, functionality. Quality wins, in my eyes, as I explain in the introduction that I've had my fair share of pants that were cheap and ripped or broke after a few washes.
For caring on all the products I list above, I suggest going to the website of each and carefully looking at the recommended wash instructions. The large majority are machine washable, yet some should not be tumble dried due to speciality in fabrics.
Why trust me?
You can trust my travel pants recommendations because I either have personally owned and tested these styles, or the recommendations have come from high customer ratings and friends' input. The suggesiton about Anatomie's pants came from my friend and avid traveler Daniela!
For seeing how all these pants feel and fit, look closely at my photos to see how all these styles of travel pants fit me. Keep in mind that I'm a petite 5'2" woman, about 105-110 lbs, and petite or cropped styles fit me best. If a certain type of pant runs long on me (thereby making it a "regular" fit for women taller than 5'3"), I'll say so!
Throughout the years, I've looked long and hard for the best pants for travel, from leggings to jeans to comfy pants to wear on a plane. I hope these recommendations help you in choosing those next trusty and high-quality travel pants that'll make you look good and feel flattered throughout your trips!
Looking for more pants recommendations?
Dan wrote the best travel pants for men if you'd like to check out those recommendations!
Enjoyed our article?
Consider supporting us! We're a 2-person team (learn more about us here) and your support enables us to create quality content. Thank you!