22 Best Fanny Packs and Belt Bags for Travel in 2023
Written by Becca
•
Updated on September 21st, 2023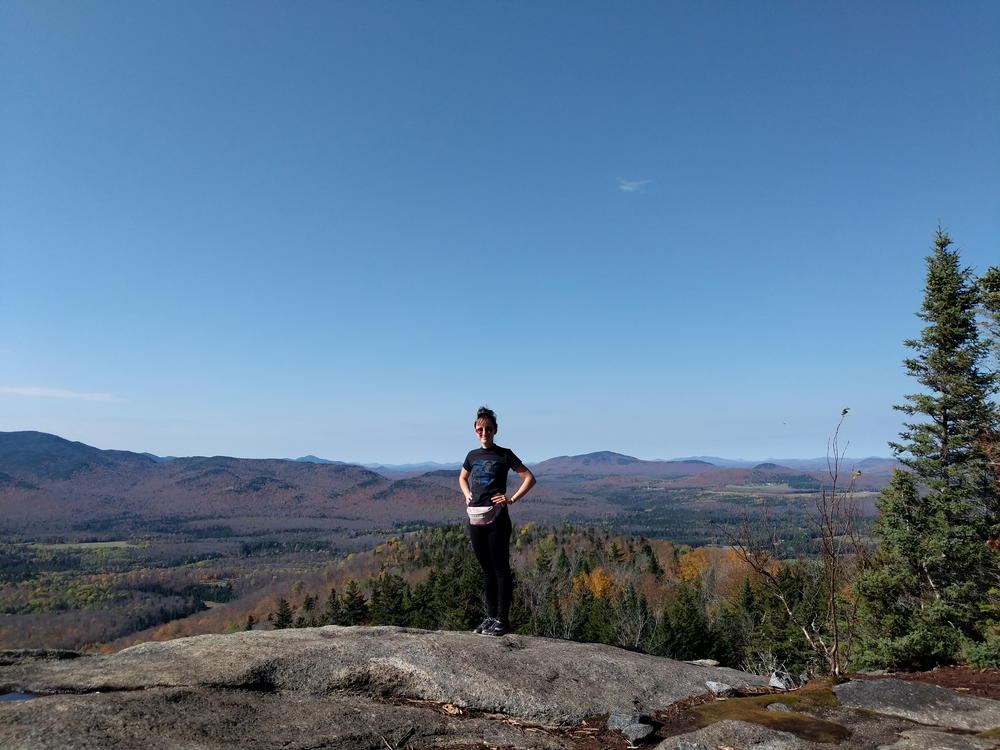 What are the best fanny packs and belt bags for travel? Check this list of the best waist bags and hip packs for women travelers, before you book your next trip.
This article may contain affiliate links. We earn a small commissions when you purchase via those links — and it's free for you. It's only us (Becca & Dan) working on this website, so we value your support! Read our privacy policy and learn more about us.
Table of contents
Close table of contents
Call them what you want — fanny packs, waist bags, waist pouches, belt bags or hip packs — these types of travel bags that get slung around your hips are crucial, in my opinion, to convenience during a trip!
Wearing a fanny pack or waist pack during travel gives you a more hands-free flexibility than using a tote bag. It allows you to not have to flip your backpack to the front or take it off, if you just want to grab something quickly, like a phone or passport.
Having a bag around your waist is also a great way to keep lots of valuables in check, right in front of you, whether sightseeing, hiking or in the airport. I've really enjoyed keeping my passport, phone, wallet and headphones in a waist bag while flying, rather than having any of them in my personal item that gets stowed under a seat.
If you're looking into a new waist pouch, belt bag or hip pack this season, why not check out the list below, which we've curated from the best travel brands? Read on, to see which fanny pack or waist pack is best for your upcoming trip.
I tried out this sleek and stylish belt bag from lululemon that can be worn as a waist pack or cross-body sling. Great for stylish women travelers (or men travelers!), it can be worn in a cute "waist" location rather than at your hip.
Turning into a belt bag, it can be worn close to the shoulder and across your front. The strap adjusts all the way to 41.7". I like the big buckle that makes a "snap" sound when you close it, and I also like the two elastics that hold the strap as it is adjusted into its different lengths.
Since getting this belt bag, we've seen so many people wearing this product as we're walking around where we live, and when we're out and about. It seems it's super popular and we've even had some friends buy it since we wrote about it here. For these reasons, we're naming it the #1 best belt bag in this list that you'll want to consider for your travels!
For features, it has zippered pockets and an easy-access exterior pocket, along with one interior pocket for stashing valuables. At a volume of 1 liter, remember that the Everywhere Belt Bag was built to hold essentials. I tried out the 2L version, and it doesn't feel big at all, to the point where I can't believe it is a 2-liter belt bag. It fits my wallet, my phone and my keys, and has space for a bunch of other daily essentials.
Either one also makes a really nice gift for someone who's always on the go!
I became introduced to the Canvelle brand in 2023 and was glad to learn about the company's machine-washable fanny pack that comes in two convenient sizes, Oversized and Original.
As a newcomer to the idea of a larger belt bag, I tried the fanny pack in the "Oversized" size (the bigger of the two), and in the fresh Nordic Blue color.
I turned the Canvelle fanny pack into my default day cross-body bag, and I like that it's bigger, but it's lightweight. It fits all my daily "stuff" from hand cream, hand sanitizer, keys, cards, wallet and phone, to more random items like even an entire water bottle.
It's a hands-free purse that I wear on my front and also on my back, and I like the gold zipper accents. When I mentioned my big fanny pack to my mom recently, she said, "Oh, you love that bag. You take it everywhere." It's true!
This fanny pack has several cool features, including numerous pockets. It has a secure zipper pocket inside the main compartment and a mesh pocket in front of it.
The front of the bag itself (in the "Oversized" size choice) has a second zipper pocket for things like keys, cards or tissues, and there's a zipper pocket on the back as well, for whatever you please (it's intended to be a water-resistant phone pouch!). There's an interior key clip additionally.
As for sustainability, Canvelle's fanny pack is made from 16 recycled plastic bottles as well as high-performing fabrics. I find it to be a nice shape, and it's so easy to sling over your shoulder when you are leaving the house or getting out of the car.
While the Nordic Blue is discontinued, you'll find nice colors in the Grey, Olive, Beige, Black and Leopard choices. The Quilted Black is also a cool look (in limited release only).
Use code HALFHALF15 to get 15% off your order.
Photo via Canvelle
This is my new favorite fanny pack that converts to a cross-body belt bag! In fact, I talk all about the Public Rec Adapt Belt Bag in this dedicated review where you'll find all the details.
What I like about this belt bag is that it's sleek and has lots of pockets. It's also expandable.
Further, I like the shiny silver buckle that gives it a bit of pizzazz. I actually use this belt bag as my day-to-day bag for when I leave the house and all I need are my phone, wallet and keys, plus some accessories, in a simple bag that I can throw into another larger tote or purse.
In its fanny pack form, the Public Rec belt bag was a great thing to bring as a waist pack on my and Dan's recent trip to the Berkshires.
I liked that I could easily and quickly convert it from a waist bag to a cross-body belt bag, whether we were hiking, shopping, walking or getting out of the car quickly at a rest stop during our road trip.
Photo via Public Rec
I like the down-to-earth and timeless look of these "fanny slings" from Moment. Coming in both 2-liter and 1-liter varieties, you can choose either, depending on how much you think you need to carry (or how big you like your sling bags to be). I liked trying out the Moment sling because I wanted to see how the materials felt, and they're very lightweight with a very satisfying zipper.
The 2L Moment Fanny Sling can be worn on either your shoulder or your hips like a hip pack, and it's a great size overall. It can fit a small camera, or even a windbreaker, if folded up. It's got a soft inner lining to keep everything safe, and rainstorm-proof construction. I liked checking out all the cool photo-savvy details like a little cleaning cloth on an elastic. Look at all those pockets! And, what do you think of the cool rust-hued color I chose?
Then, even smaller, is the cute 1L Mini Fanny Sling. It's similar to its 2L big sibling, but even lower-profile and could be hid under your shirt or jacket if you're in a scenario in which you want to hide your valuables (La Rambla in Barcelona, perhaps?). It still fits compact cameras and large phones, and is completely vegan, with no leather composition.
If you like Moment, and you're hunting for a new backpack as well, I recommend checking out our Moment Everything Backpack review.
Hyperlite Mountain Gear is a company that makes camping backpacks, tents, camping sleep systems, apparel and outdoorsy accessories, so they know what's up when it comes to adventure gear. Their Versa waist pack was designed to be a timeless type of fanny pack with ultimate versatility. This one's a bit wide, so note the size: it measures 6 inches by 9 inches, but weighs in at only 5 ounces (wow?!).
When I'm wearing it, it's hard to even tell I have it around my waist. It's that level of weightless.
So, it's a super lightweight option for a travel waist bag and it has a waterproof construction meant to get you through hikes and any type of weather while on the road. That's why I tried it out on a rainy day near home! What I like is the paper-like material with the crinkle effect that it's made of. It kind of made me say, "Oh wow, I didn't expect it to feel like this!"
Standout features include a back slide-in phone pocket, front zipper pocket and space enough to even potentially fit a small water bottle. I also like the double zippers in the main pocket, and the petite buckle and thin strap. I prefer to wear this one as a fanny pack rather than a sling bag.
Attention traveling moms (and dads): if you haven't heard of the Kibou fanny pack sling bag, allow me to introduce it to you. Kibou was started by two cool moms who invented the first-ever diaper bag fanny pack, which is an incredible little belt bag to have on travel days, road trips and just a trip out to the store. It's a perfect little bag with a great design, and comes in a Mini version made of nylon, too.
I couldn't wait to get my hands on a Kibou vegan leather crossbody pack to see what it was all about. Basically, it's a place to put all your baby and child essentials, with bonus compartments of a waterproof zippered wipes sleeve and a fold-out changing pad that stashes into the backside.
The design is minimal, and the colors are bold and classy, like Blush, Olive, Charcoal, Smoky Indigo, Midnight and Jade. In the main compartment, I can fit sunglasses, my phone, a few diapers, a pacifier, diaper cream, hand sanitizer, keys, a slim wallet and a snack bar.
I'm looking forward to using my Kibou as a travel day fanny pack that I can go into a rest area with when we're traveling with our baby, rather than my entire Deuter Up Seoul daypack that I use as a diaper bag right now.
How adorable is Quince's new neoprene belt bag? I tried out this waist bag and styled it both as a crossbody belt bag, as well as a snug hip pack around my middle. I have to say, it looks absolutely fantastic.
What I like, personally, about this travel fanny pack is that it's lightweight, bold and comfortable. It's fully adjustable, going from snug belt bag across my torso to a fanny pack on my waist or hips. There's a zippered front pocket and a zippered main compartment that has a flap to protect your stuff from rain or elements.
Is it sustainable? It's made from 100% recycled nylon, and recycled water-resistant neoprene materials. And price-wise, this belt bag is priced competitively for what it is. At under $40, it's almost a no-brainer when compared to more expensive options for a travel fanny pack that hold the same amount of stuff in 1 liter of volume.
I like this travel belt bag from Quince and I think it's going to be an essential part of future day trips and excursions.
The new SPI Crossbody Pouch came to me first as a cross-body tiny sling bag, and then I found out that it could double as a tiny waist bag.
SPI is a running company, and all their products are made for the outdoors and for convenience during workouts. Last year though, when I got to try the SPI Crossbody Pouch for the first time, I started using it as a convenient sling pouch I could throw on as I was walking out the door to grab mail, take a walk around the block or go grab coffee.
I also used it as my #1 go-to pouch while going out bike riding, because I could have my phone and keys safely in there.
As a bonus, and according to the product page on the SPI website, if you simply adjust it by double-wrapping it around your waist at the right length, it becomes a waist pack for running! Try that during your next trip when you want to work out during travels.
The WANDRD D1 Fanny Pack is a modern and bold fanny pack that makes all other fanny packs look old-fashioned. Like the others we've mentioned, it can be worn cross-body, or at the hip like a hip pack.
I think one of the best features is the waterproof YKK zippers, along with the magnetic buckle that's just a step above the competition.
You can fit a lot in this hip pack, which is meant to please anyone into photography. You'll be able to fit a compact camera in here, along with your phone, wallet and keys (the big "don't-leave-home-without-these" trifecta).
We really like the products coming from TOPO Designs, and this "hip pack" has a unique look for sure.
TOPO Designs calls it a reinvention of the classic fanny pack (sounds like everyone's doing this, these days) and it's made from water-resistant nylon.
I can see myself easily taking this waist pack on a hike and keeping my phone, wallet and keys in there, even with a granola bar to snack on.
The TOPO Designs Hip Pack is a 1-liter bag, so it'll surely fit all your essentials. All in all, it's pretty adorable, from the bright red zipper pulls to the "grab handle" up top.
I wouldn't necessarily call this a fanny pack, but it does have the same effect. If you're looking for a small bag to take with you while you travel, and want something that will absolutely last forever, check out the Side Effect from Tom Bihn.
I like this option because Tom Bihn products truly do last forever. The minute you feel the material, you'll know that it's superior quality and won't break down over time. We wrote all about Tom Bihn and what to know before you buy, in this brand guide.
As a functional bag, though, I think the Side Effect Bag great. You can use this as your small travel companion, to hold your passport, phone, charger, headphones and a book.
You can use this as a travel organizer and purpose this bag for some of your small camera equipment. You can use this as a craft bag, reading bag, really anything that you can imagine, and it easily becomes a petite cross-body purse too!
The waist pack from REI won't win any high fashion awards, but it will be highly functional and act as a great little travel tool for you.
The body and lining of this waist pack are made from recycled material, and the outside is water-repellent. If you get caught in bad weather while traveling, you will be covered, and the things that you need available at a moment's notice won't get soaked!
I like this option for a travel waist pack because it has a secret stash pocket in which you can keep your "super valuable items," like cash, keys or passport.
Hex is a camera, travel and lifestyle brand geared at "creators." Their unisex Aspect Waist Sling is a low-profile waist pack that I found this year, and I was happy to try it out.
What I can say about it is that it is very lightweight, made from recycled materials, and it almost feels like nothing when you pick it up.
One of the benefits of this waist pack is that it is highly affordable, at less than $30.
The main compartment has padding, which I like for my phone, and it can also be converted into a cross-body sling bag after you wear it as a hip pack.
Patagonia's products always feel fun and fresh, even with their slight throwback designs that remind me a little bit of the 90s. The Mini Hip Pack is an ultralight fanny pack bag for travel that clocks in at 1 liter of volume!
It's not a big fanny pack at all, so it looks good on women, especially anyone who is petite. Much like the other hip packs and waist bags in this list, it easily extends with its adjustable strap and turns into a cross-body sling bag, just like that!
Other cool call-out features are that it is one-size-fits-all, and is crafted with 100% recycled body fabric, lining and webbing.
Leave it to Cotopaxi to make a cool hip pack type of fanny pack for the modern and rugged traveler. Of course, the Coso 2L Hip Pack - Cada Día comes in funky color combinations that will turn heads.
This waist bag also converts into a cross-body sling, and is great for both men and women. You could even get one, and use it among the entire family (or share it with a friend).
This hip pack has multiple grab handles, a back zippered pocket for security, and an interior fleece-lined pocket for a phone. Check out the innovative design at the Coso 2L product page.
This waist pack from Osprey is surely for the hiker and adventurer. If you're familiar with the Osprey brand, you may know we also recommend their backpacking backpacks in our list of the best travel backpacks for women!
This waist bag is not a fashion statement, but it will certainly be your chosen hip pack for hiking, backpacking and long-term travel. It also comes at an affordable price point of only $35.
JanSport has never been the fashion-forward style choice for travelers, but (!) JanSport is a brand that has stood the test of time and is trusted by anyone into a quality backpack or waistpack.
The JanSport fanny pack is lightweight and spacious, and converts to an over-the-shoulder cross-body belt bag, too. It's ideal for camping and hiking, but could be your sling bag companion on your next city trip, too.
As you could've guessed, the Kånken Hip Pack from Fjallraven is pretty adorable! Just like the backpacks from Fjallraven, this waist pack comes in more colors than you could dream of. One of the benefits of buying from this brand is that Fjallraven offers lifetime repairs!
This hip pack is unisex, so don't be surprised if someone else in your hiking group asks to borrow it! At its petite size, it's only 135 g (0.29 lb) before you put anything in it, and it'll fit your essentials.
Herschel has made an on-trend hip pack that'll serve as a cool and also timeless fanny pack for travelers. The Fourteen Hip Pack is specifically designed to fit your essentials (phone-wallet-keys). It comes in a very nice assortment of colors (and patterns) like tie-dye, flowers and solids.
I like that this one also converts to a cross-body sling pack. If you're itching to see the other fanny packs that Herschel makes, check out the Fifteen, Sixteen and Seventeen models, which will each size up on the amount of things you can put in these waist packs.
I really like look of this minimalist and modern fanny pack from Everlane, which they call the ReNew Transit Bag. It has a wide build, so it's not a snug and compact waist bag like some of the others in this list. It won't be going out of style anytime soon.
Fun fact: this product is made from recycled bottles! It also comes in fresh colors, and you can definitely wear it in a waist pack fashion or a cross-body sling style.
This athletic-style waist bag/fanny pack is a great look for athletic travelers who are on the go. I like the convenient zipper pulls and the ergonomic overall design.
I'd probably recommend this waist bag if you're the type of traveler who's into athletic excursions (think ziplining, hiking, camping, power-walking or spelunking) while on a trip.
I have worn my LeSportSac fanny pack all over the world! I got it in 2019 and it has come with me on all my trips since then. What I like about it is that it has two separate pockets, has a thick adjustable strap and that it is super lightweight.
It's a classic style from LeSportSac, which is a classic brand. When I'm not wearing this belt bag, I just empty it and toss it in my backpack or other bag that's with me on a trip.
I've even tried maxing out the adjustment of the strap to make it into a cross-body sling bag while biking in NYC.
Check out these photos of how I used this fanny pack during my trips to both Antigua, Guatemala and Merida, Mexico.
Why should you trust me?
I've personally tested a large number of the fanny packs and belt bags you see here, and I've tested them during my travels, both at home and abroad!
I've been traveling for years, for all sorts of purposes, from backpacking Southeast Asia in my 20s to traveling for business in my 30s. Having a trusty and convenient pack around my waist is crucial, whether I'm traveling on a babymoon with Dan or flying for a one-day business trip.
I've looked for belt bags and waist packs that have great features like expandability, pockets, great styles, sustainabily factors and affordable prices. I hope you trust my choices on this list so that you find the travel bag that is right for your next trip!
Enjoyed our article?
Consider supporting us! We're a 2-person team (learn more about us here) and your support enables us to create quality content. Thank you!