Huacachina Sandboarding & Riding Dune Buggies in Peru
Written by Becca
•
Updated on October 27th, 2023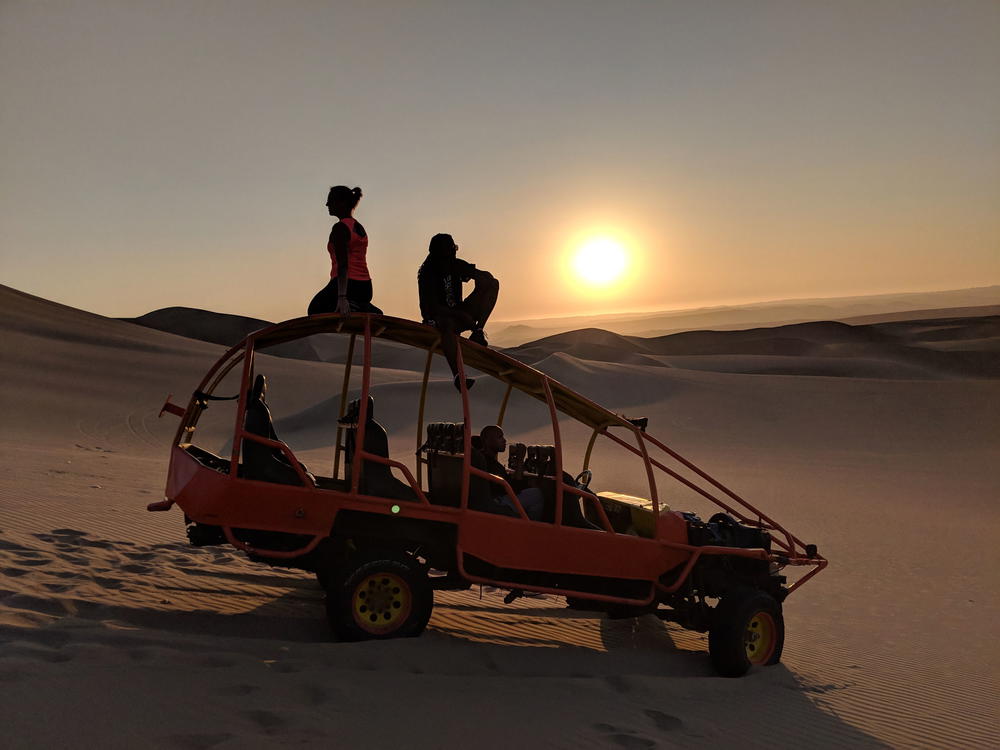 Going sandboarding in Peru is what we thought was a once-in-a-lifetime experience - that is, until we both did it twice! After going sandboarding and dunebuggying, watching the sun set from the top of a dune in the Peruvian desert is awesome!
This article may contain affiliate links. We earn a small commissions when you purchase via those links — and it's free for you. It's only us (Becca & Dan) working on this website, so we value your support! Read our privacy policy and learn more about us.
Table of contents
Close table of contents
It's true that you can go to the exact same place twice and have two totally different experiences. For me, this happened in Huacachina, Peru, a tiny town that is an oasis in the Peruvian coastal desert. The last time I came here was during my 2015 Peru trip and I was in for a total surprise (dune buggying is crazy!). This time, Dan and I had an opportunity to go together, and shot the video you can watch at the end of this post.
Weekend break in Peru's desert
Huacachina is a great place to go for a weekend from Lima. By taking transport to Ica, the closest major city to Huacachina, you've got yourself a four-to-five-hour journey, which is one of the closest attractions within this length of journey from Lima. Ica is a sizable desert city that has some options for visiting nearby pisco distilleries and vineyards.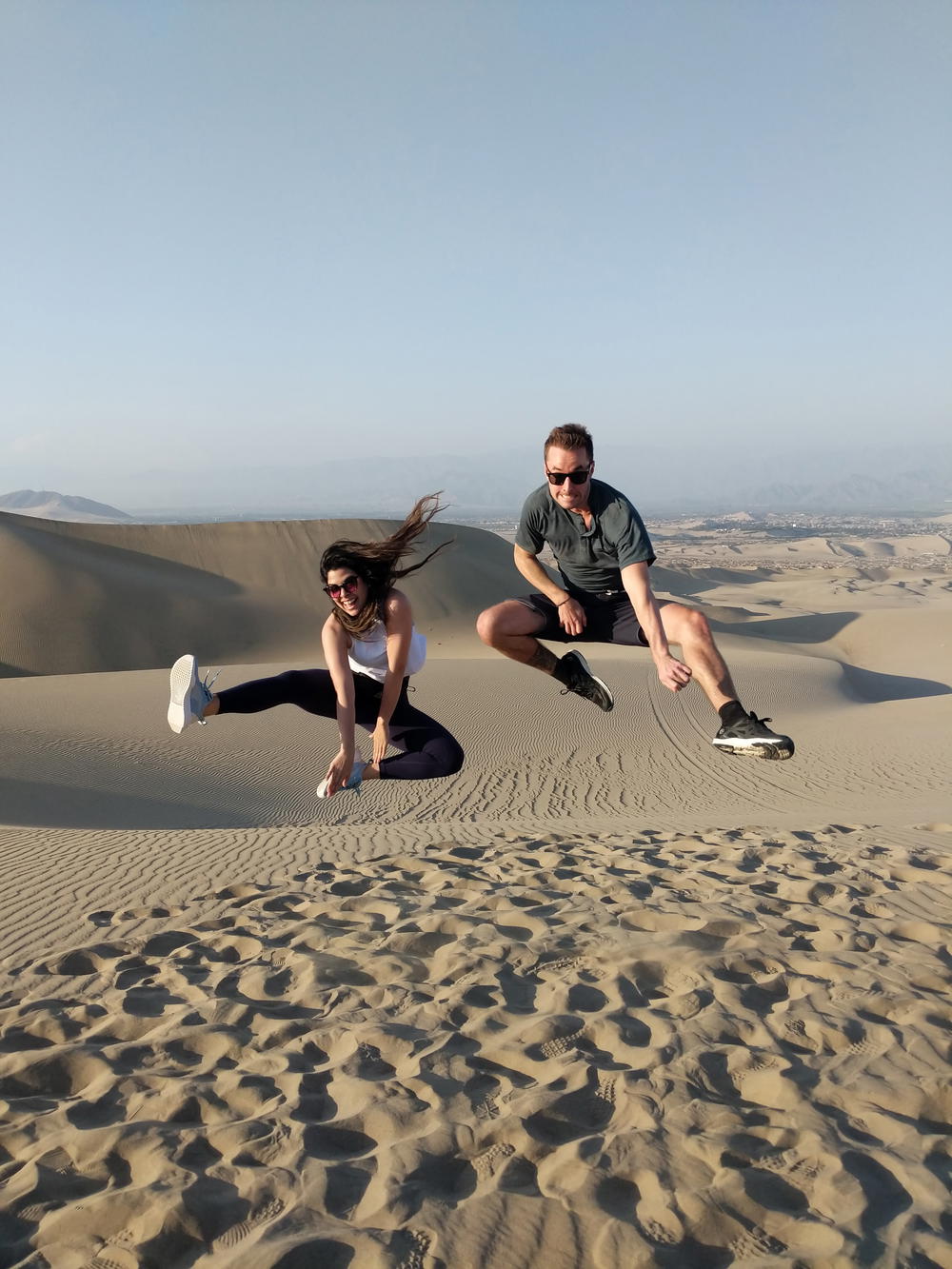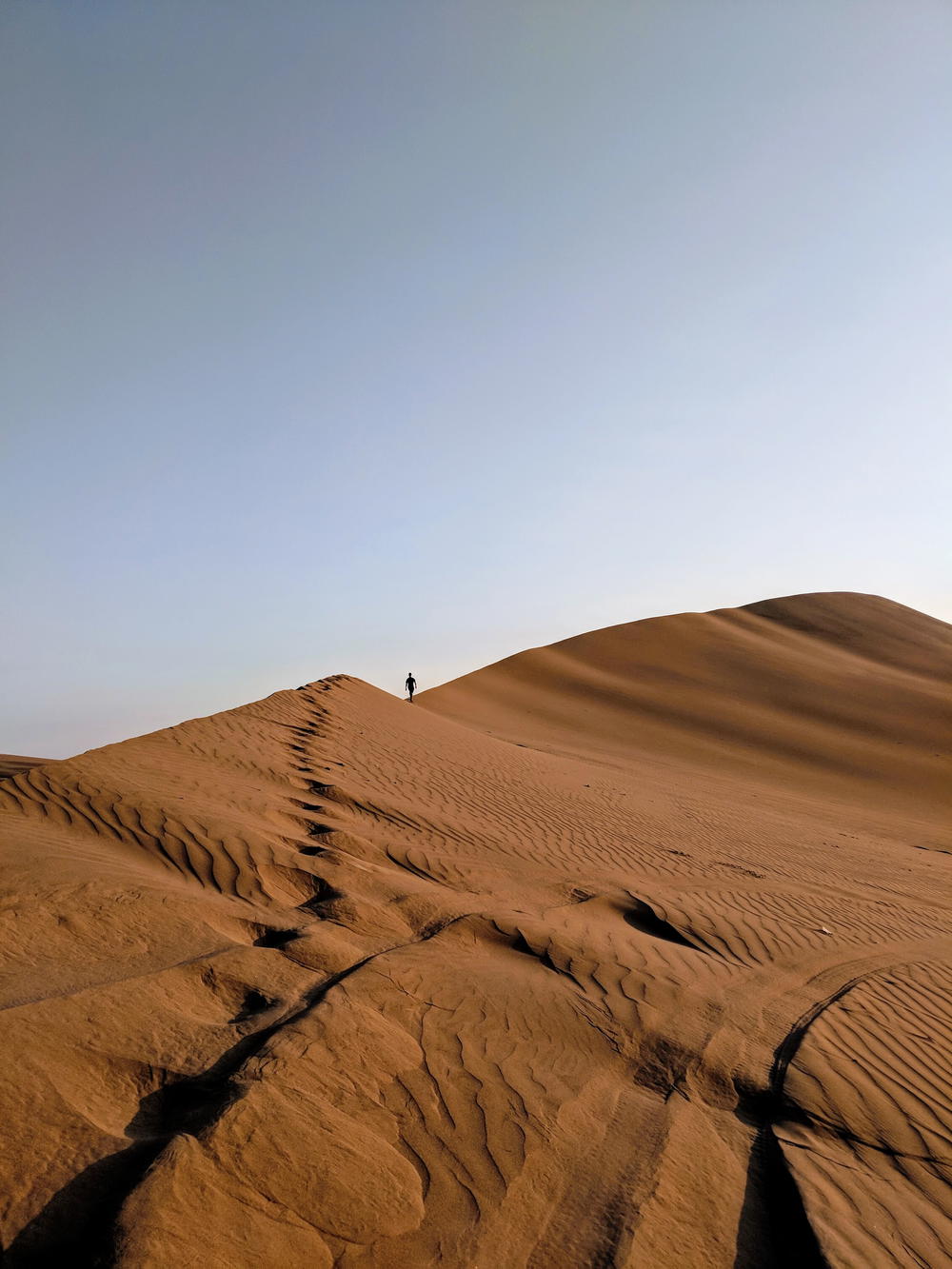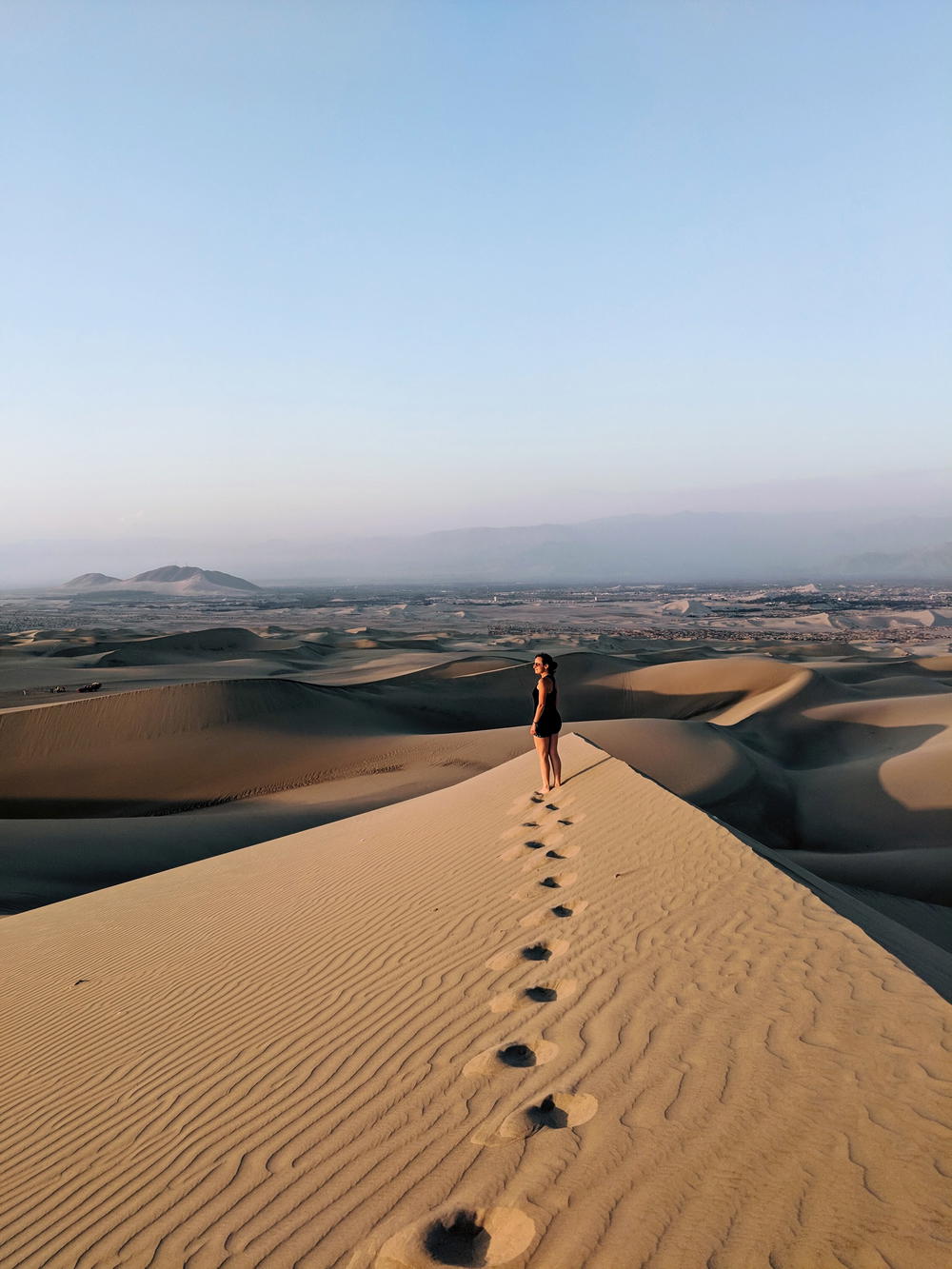 How to get to Ica
Oh my gosh… it felt so good to be in the sun! Peru is having winter right now in September, and the temperatures in Lima are as low as they'll get, year-round, which is around 60-65 degrees F. It's not bathing suit weather, though, so getting to Ica and sitting in the sun by a pool was awesome.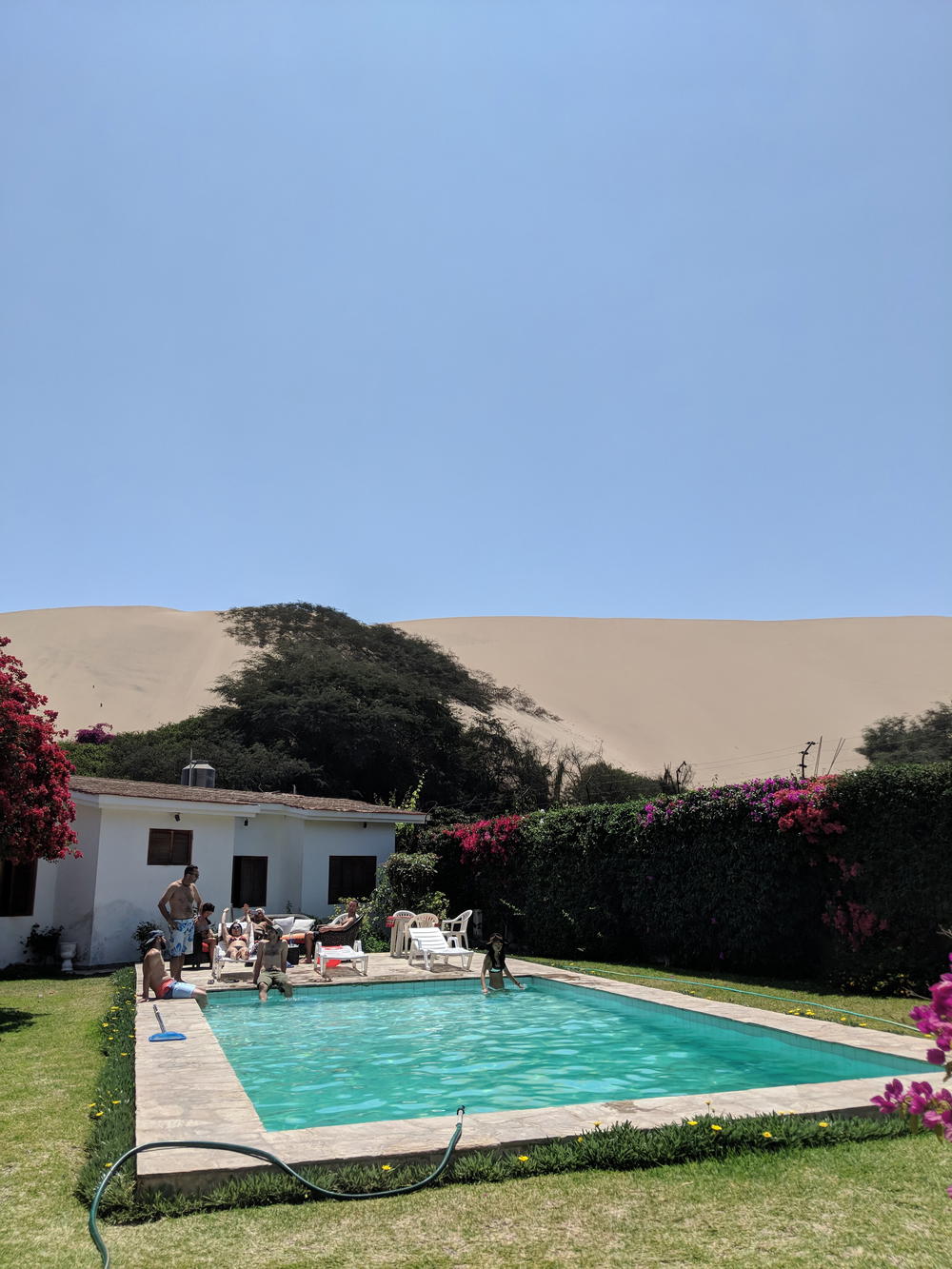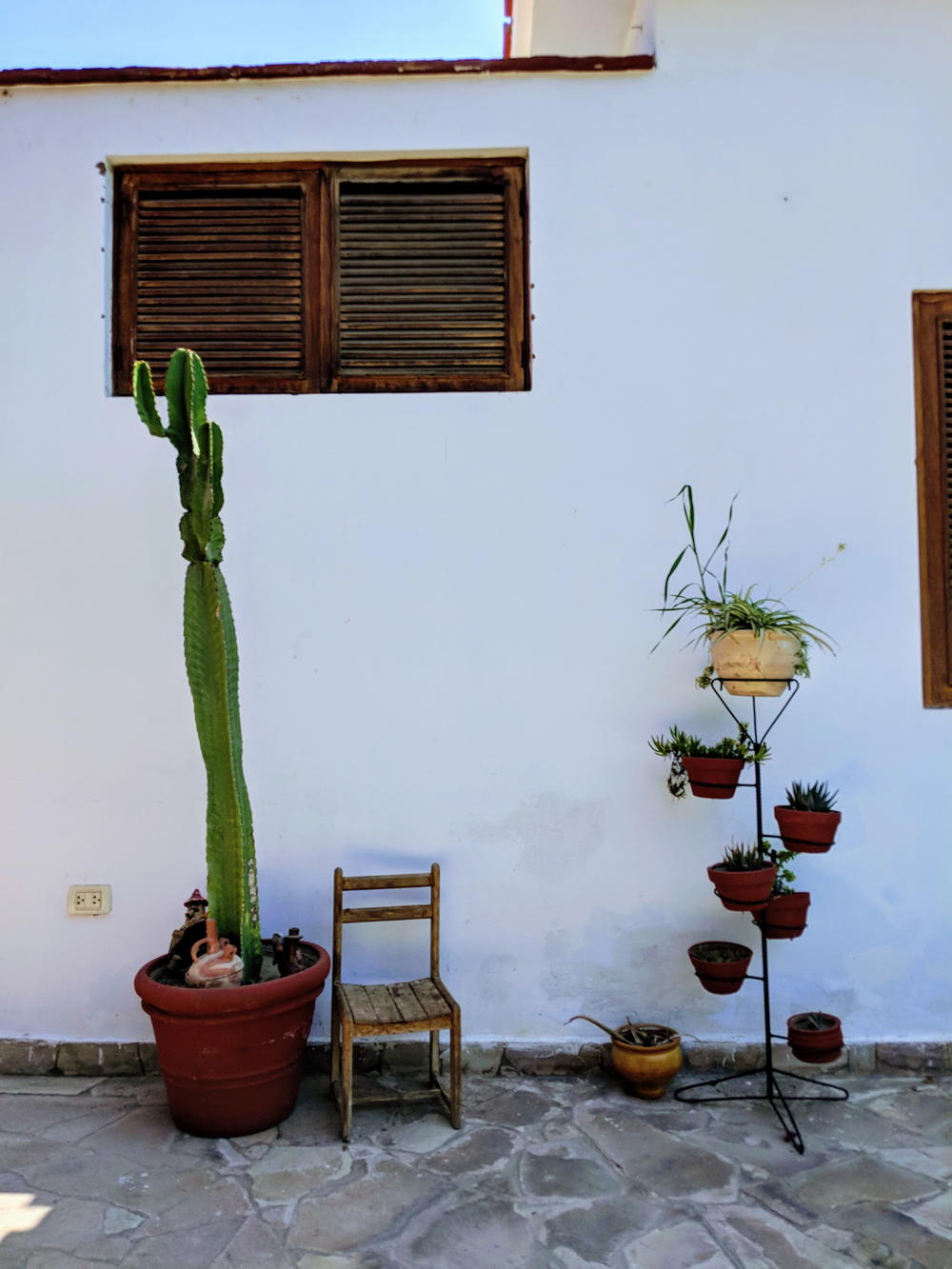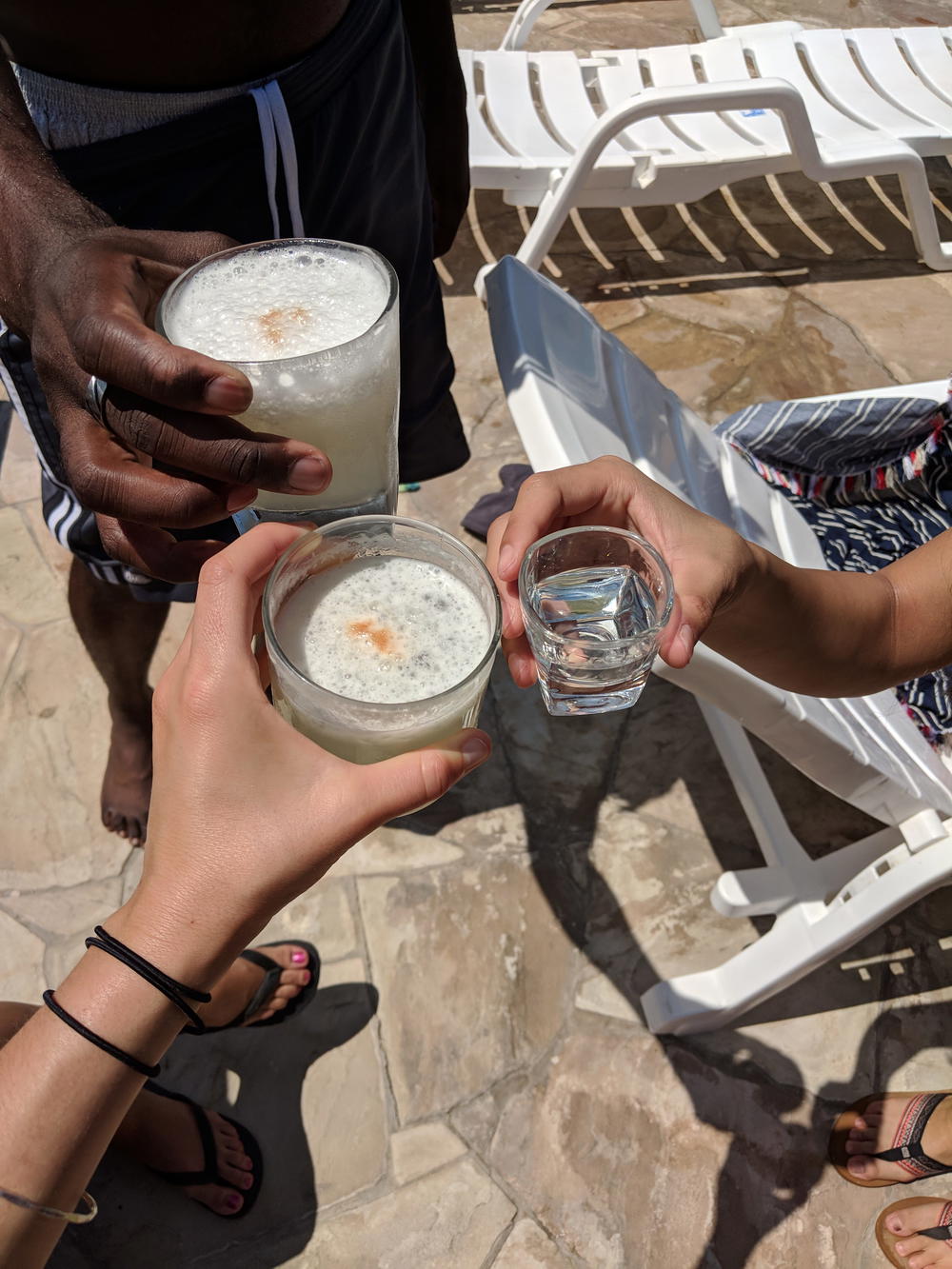 The pool was at the house of a family that owns a multi-room Airbnb on their property, and a former Remote Year participant had a family-friend connection to them. This worked out great! We got to have a traditional Peruvian lunch of chicken, rice, 'causa' (a potato dish usually made in a roll) and another meat stew.
Helpful Tip
Sign up for Remote Year to join the experience!
Huacachina dune buggies ride
From Ica, it is a short 10-minute bus or taxi to Huacachina, the famed oasis village. Dune buggies are this phenomenon in Huacachina that tourists seem to love. Personally, I am scared of roller coasters, so the entire experience freaks me out a bit. A dune buggy is an open-air vehicle that seats between eight and twelve people, depending on size.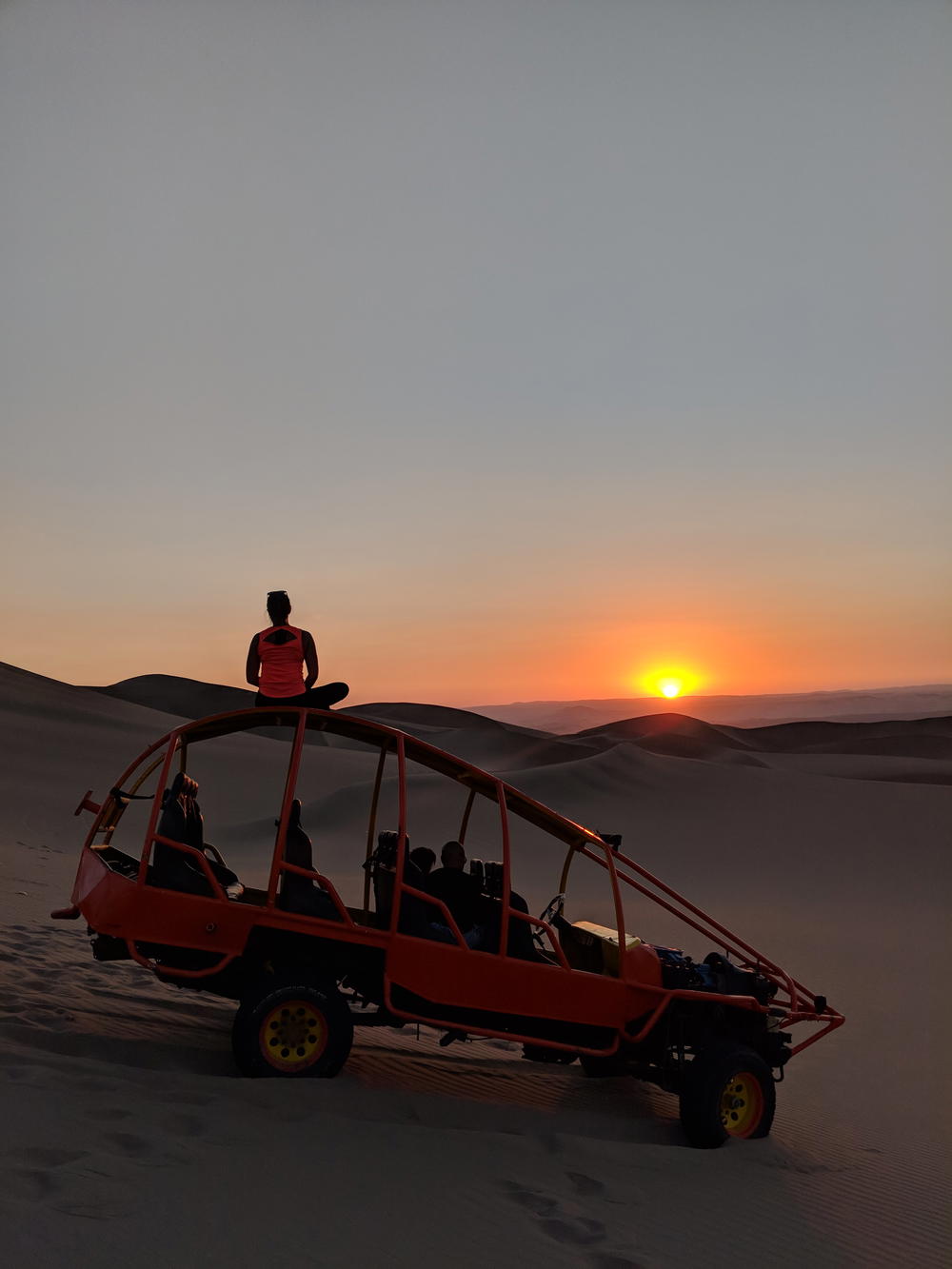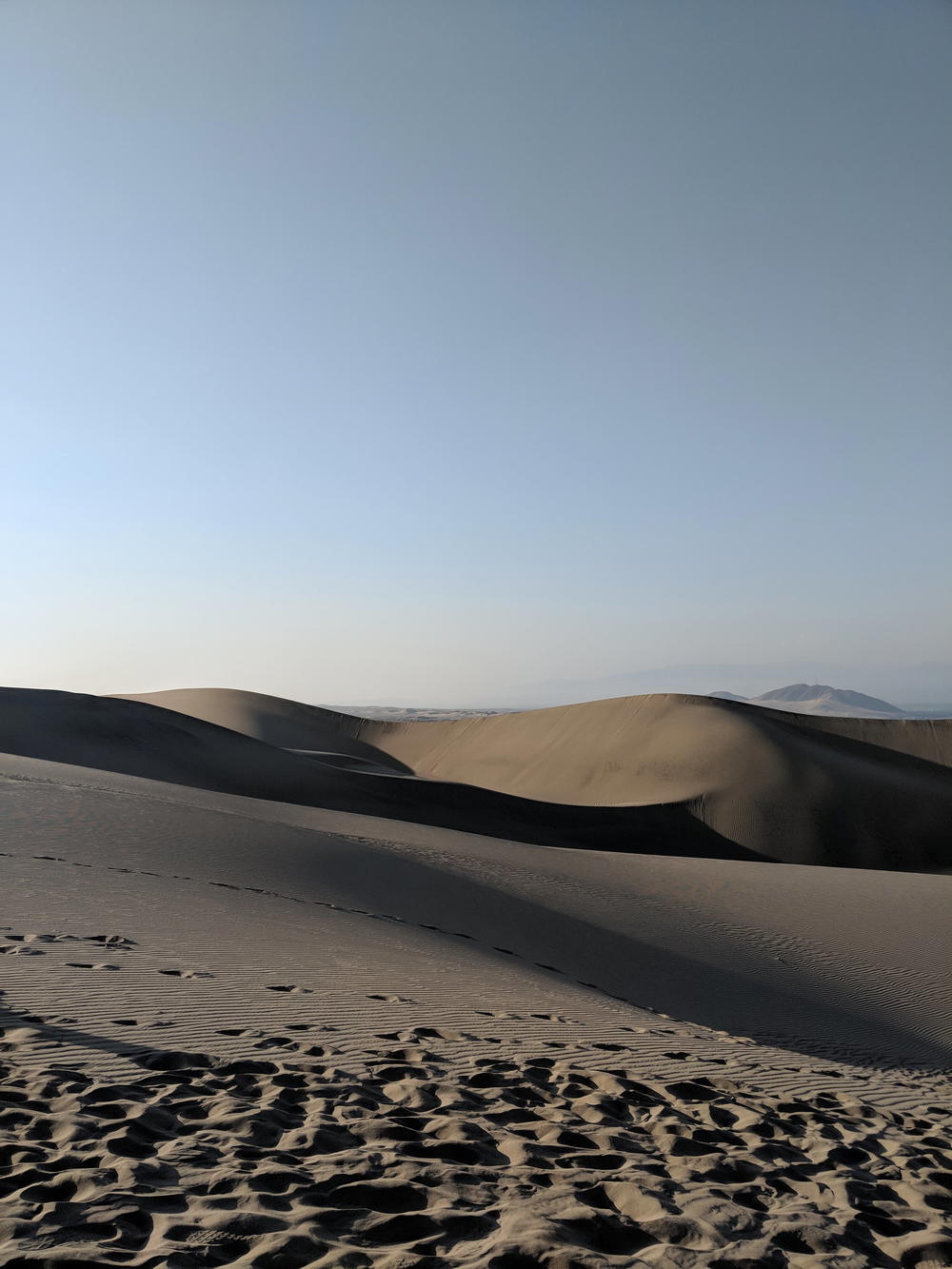 The driver takes you through the desert at a relatively fast pace, bouncing over dunes and stopping at both scenic spots and dunes for sandboarding. There are tons of dune buggy excursion agencies in Huacachina, and they all seem pretty much the same if you make sure they include sand-boarding. Hostels usually have a preferred provider and can take you in a group, daily.
Helpful Tip
It's best to leave for your dune buggy trip at about 4:00 or 4:30pm, toward the end of the day, so that you can catch sunset in the desert. The sun sets around 6pm in Huacachina all year round (5:40pm earliest, in winter, and 6:20 pm latest, in summer).
Sandboarding in the Peruvian desert
While I had to close by eyes during the sand buggy ride, I do love sandboarding. Sandboarding is like sledding, but done in the desert. You can go head-first, and you'll slide down if you lift up your feet! The one thing to remember is to close your mouth, or you may be eating sand if you hit the ground too fast. Some people in our group tried to sandboard standing up, like snowboarding.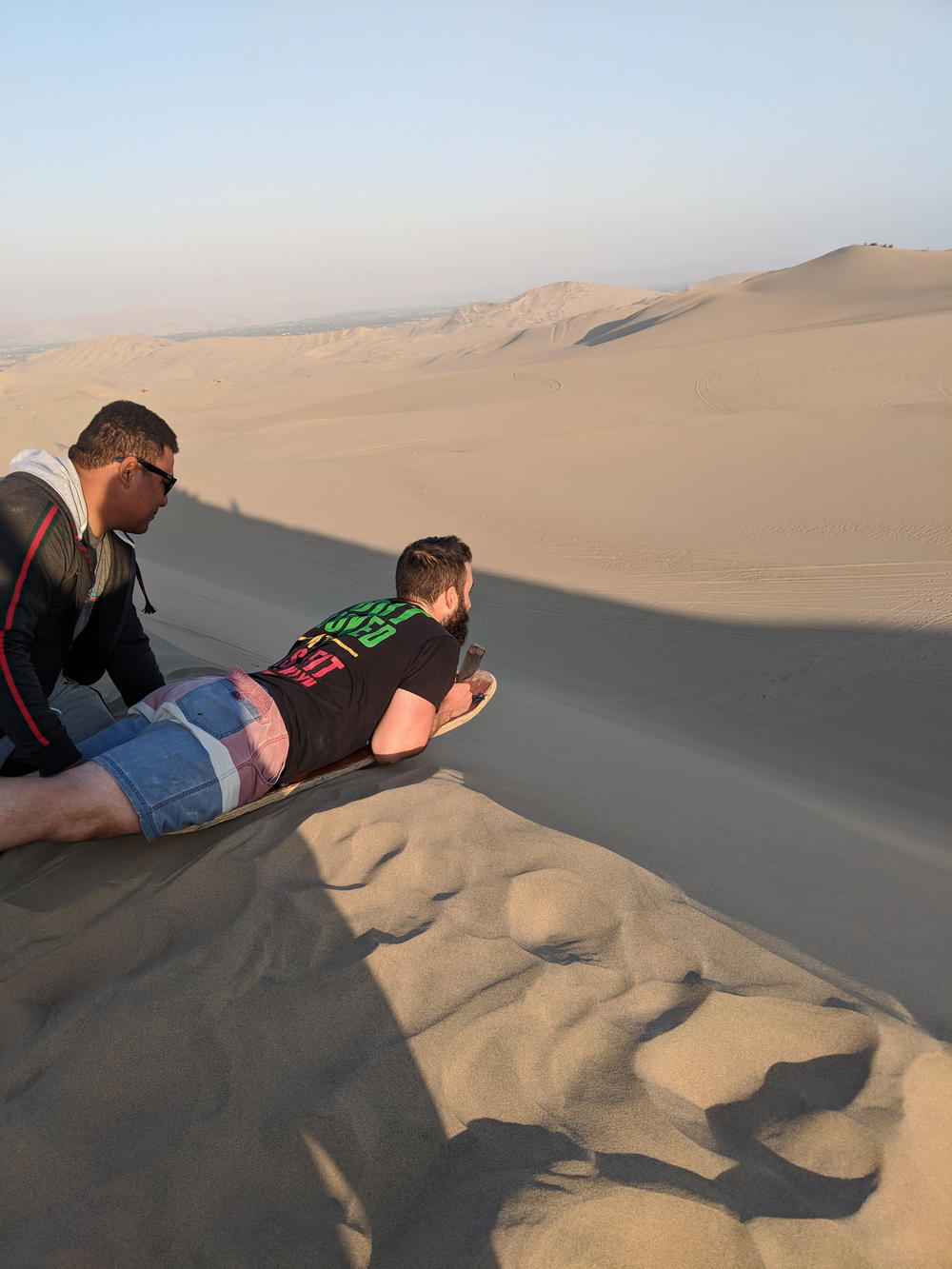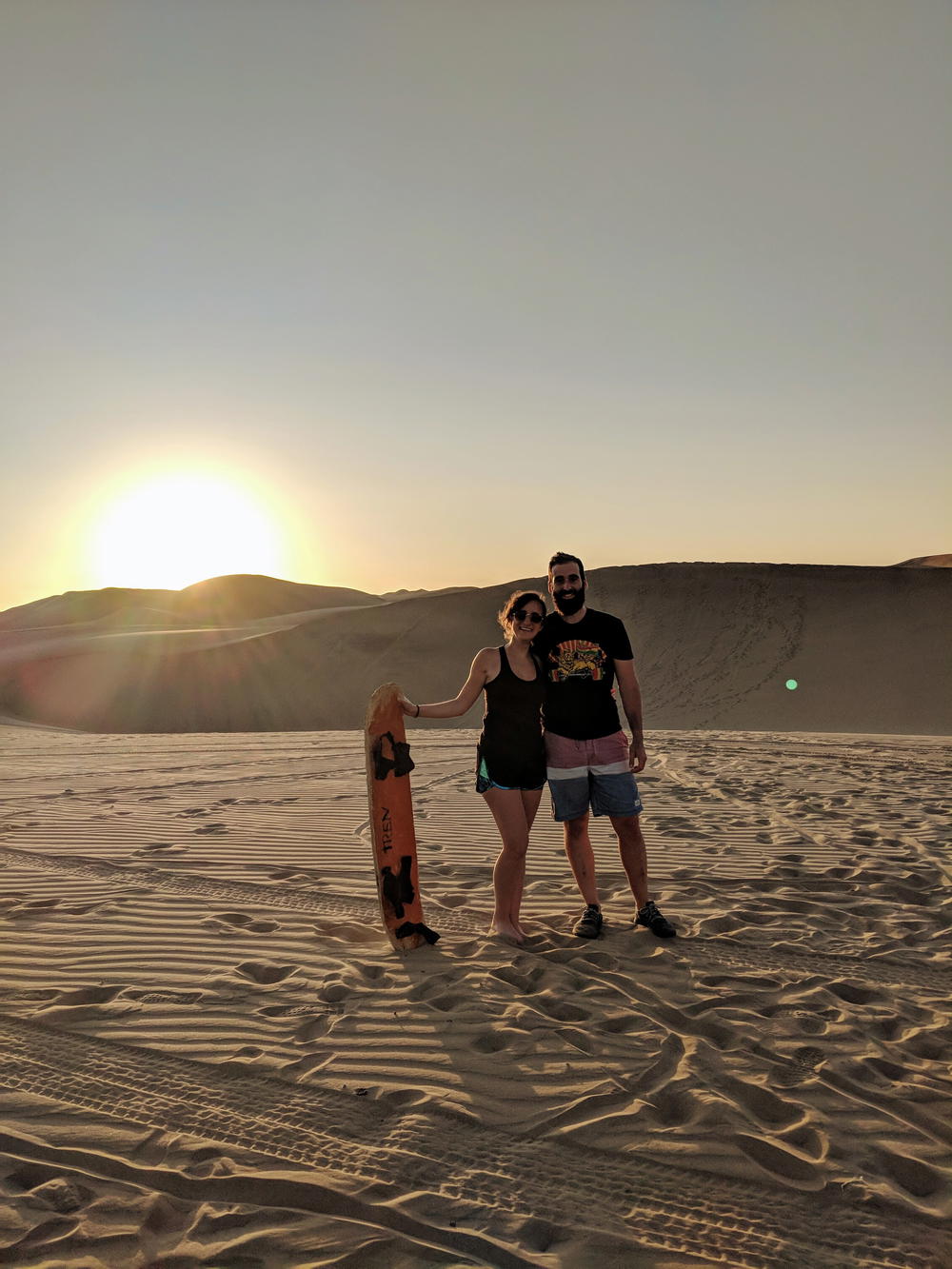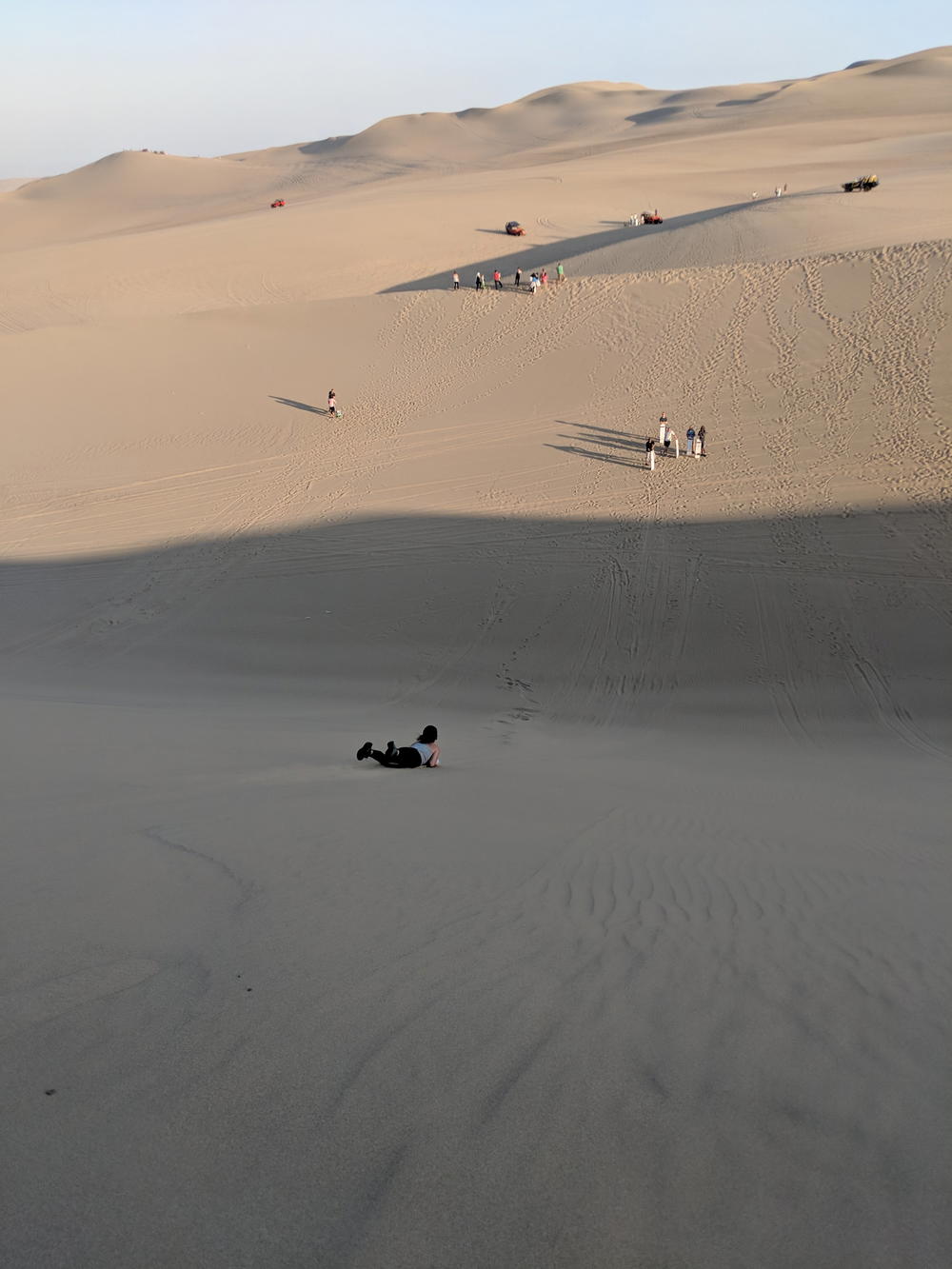 Sunset in the Huacachina dunes
Seeing the sun set with a backdrop of endless sand dunes is one of the most beautiful sights to see. Our buggy driver stopped sideways at the top of a giant dune where we had an excellent photo opportunity to take pictures as the sky got more golden.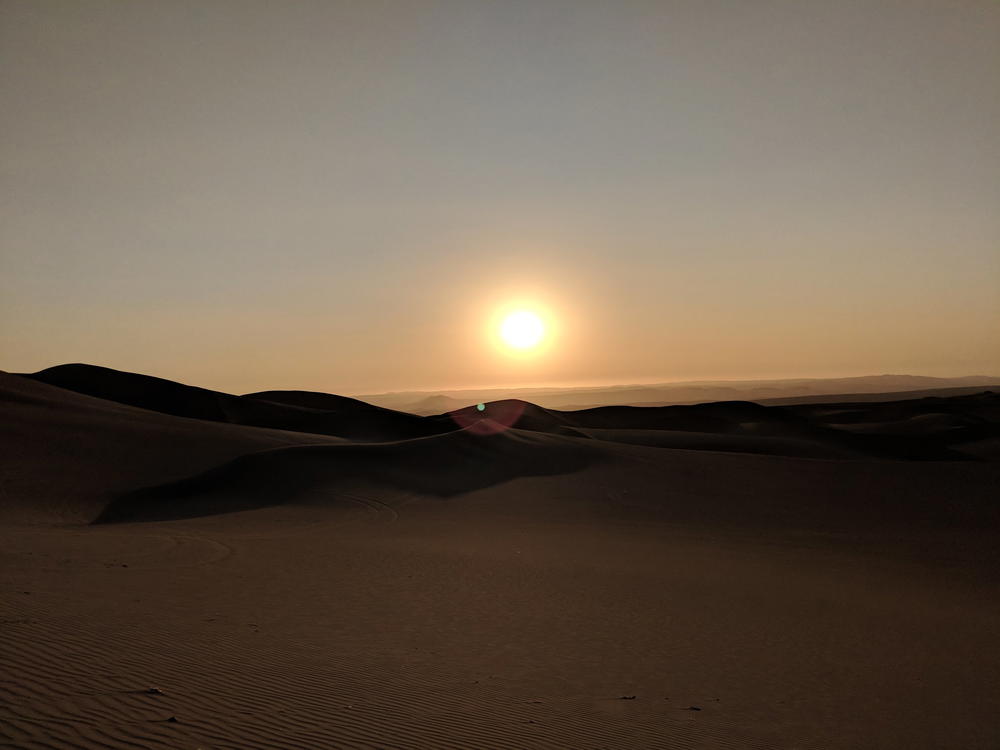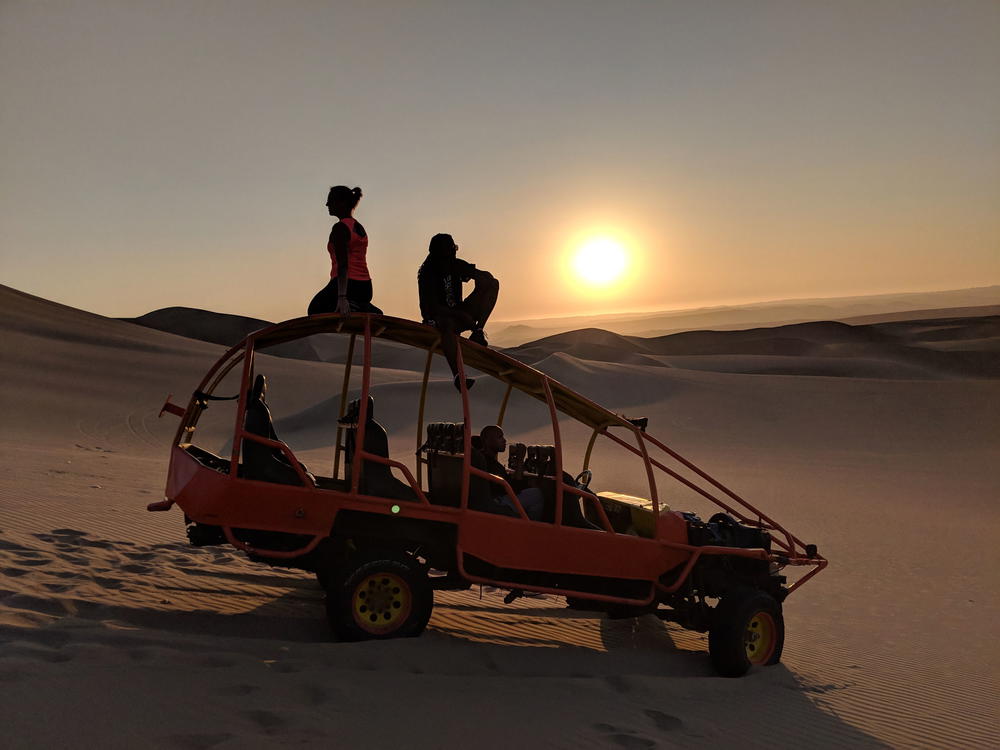 Do you want to visit Huacachina?
I went on this side trip to Huacachina as a Remote Year track event. Do you want to take your remote job on the road and have weekend trips like this? Click here to learn more.
Enjoyed our article?
Consider supporting us! We're a 2-person team (learn more about us here) and your support enables us to create quality content. Thank you!