Visit Barrio Chino in Lima
Updated on September 6th, 2023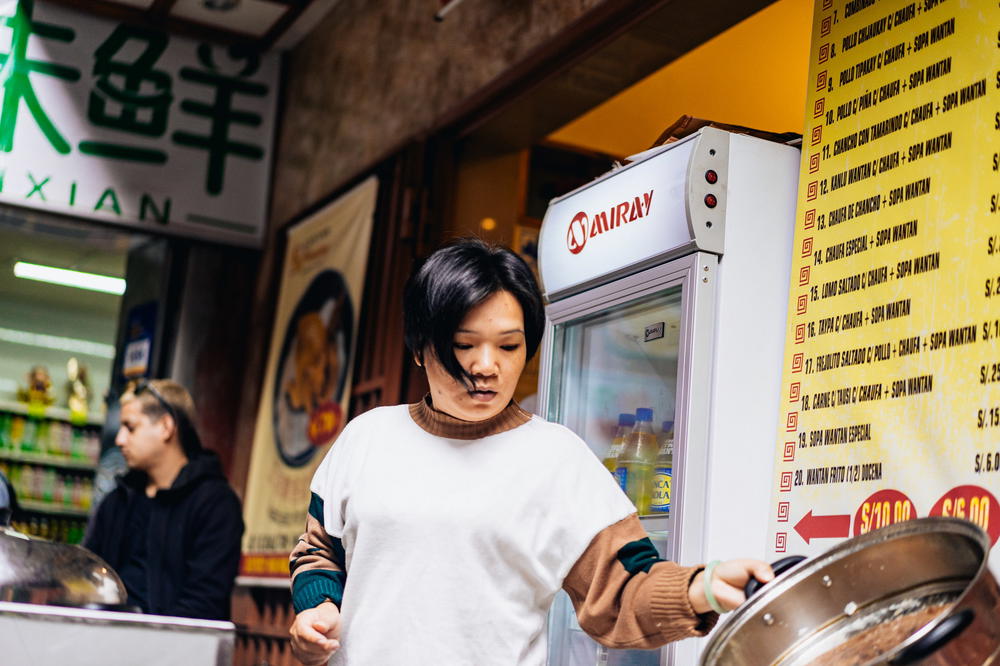 Lima's Chinatown (known as Barrio Chino) is an interesting mix of cultures, and has a history that dates to the 1860s. We explored the options for eating and found chifa cuisine in a back alley of Calle Capon.
This article may contain affiliate links. We earn a small commissions when you purchase via those links — and it's free for you. It's only us (Becca & Dan) working on this website, so we value your support! Read our privacy policy and learn more about us.
Table of contents
Close table of contents
Here's something I didn't get to do the first time I came to Lima: explore the small Chinatown (known as Barrio Chino in Spanish) near the downtown historic district. Now that I'm here for a month, I have time to get a bit off the beaten track.
About Lima's Chinatown
I did a little bit of research beforehand, as I like learning about the history of a city while I'm there. Lima's Chinatown began when immigrants from China came to work in sugarcane plantations in Peru. The population of Chinese migrants grew, and Barrio Chino (China neighborhood) was born over time in Lima. It's now a bit small, and not so Chinese overall, but you can find lots of chifas and signs in Chinese.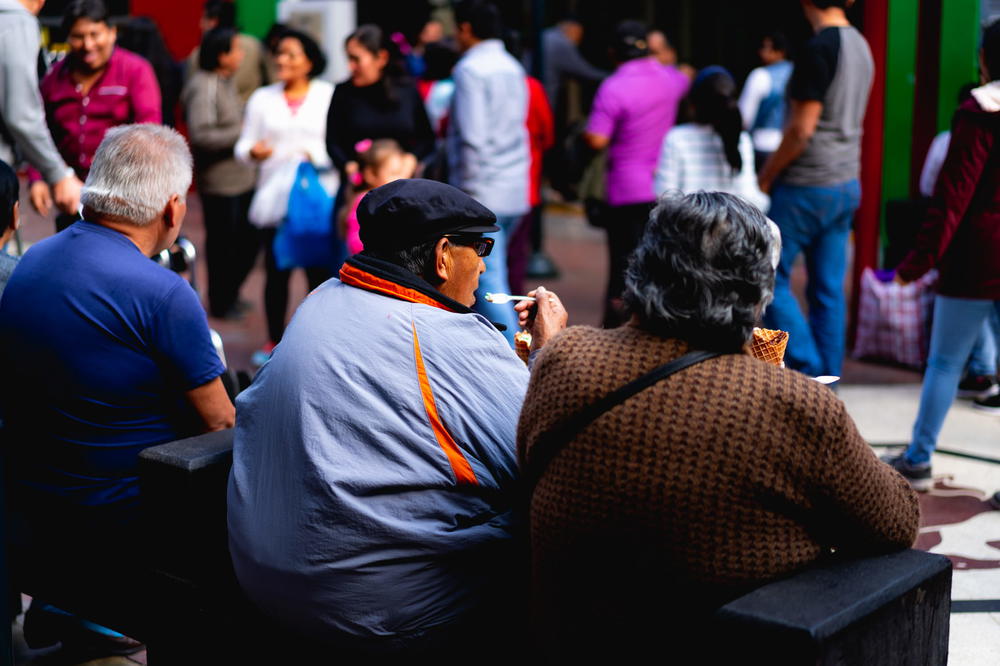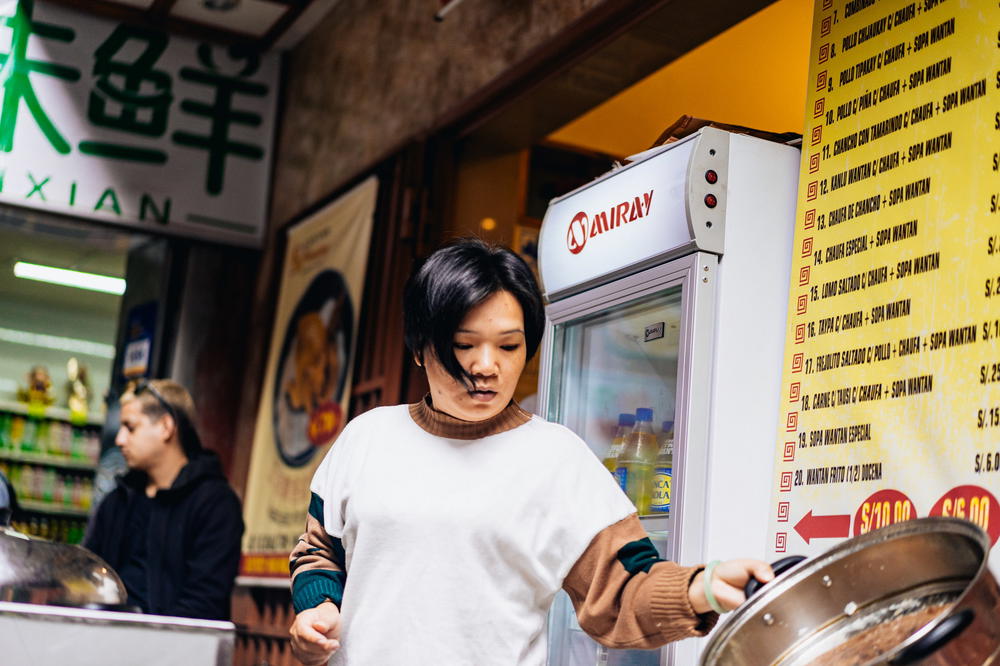 Chinese influence in Peru
What happened to Peru's cuisine from the Chinese immigration is fascinating: Chinese cooking actually became infused what is now known as Peruvian food.
The famous Peruvian dish 'lomo saltado' (jumping tenderloin, literally) came from Chinese cooking styles of frying beef in soy sauce. Dishes like 'chaufa' are Peruvian fried rice, and the name 'chaufa' itself comes from 'chao/chow fan/fun,' the Chinese (in Mandarin or Cantonese) way to say fried rice. It got shortened to chaufa, spelled now in Spanish, likely from hear-say.
Lastly, a 'chifa,' any Chinese eatery in this part of Latin America, came from the Chinese term 吃饭 'chi fan.' This sounds rather different when said in Chinese due to pronunciation, but with writing it alone, it got shortened to chifa, (pronounced in Spanish).
How to explore Barrio Chino
Our friend Ray came with me and Dan to explore, and we took a cab to Barrio Chino with the destination set to a chifa called Chifa Wa Lok that came recommended to us. As was nearly expected, it was closed Sunday, as many restaurants are, so we set out to adventure.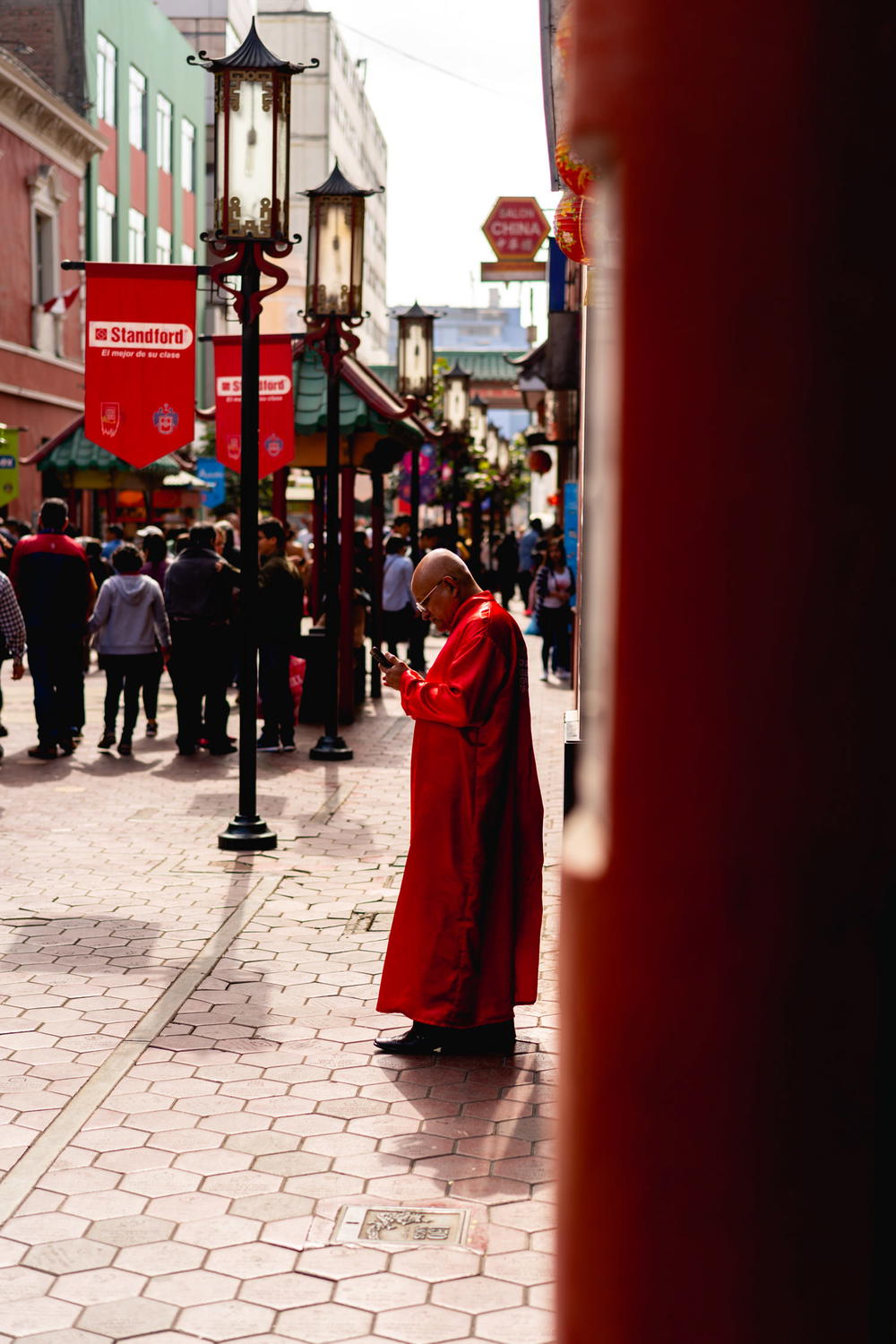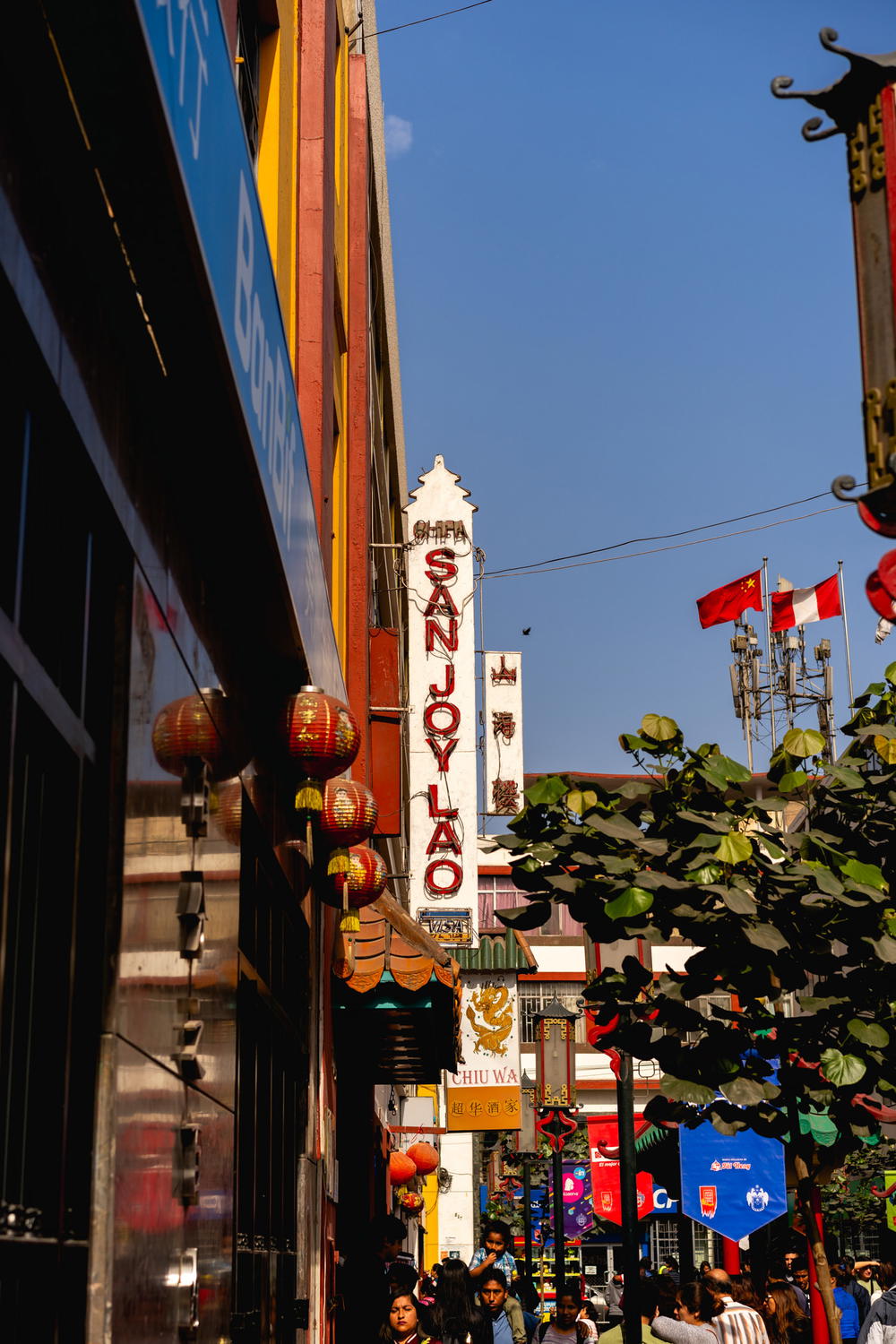 Calle Capon is the pedestrian street that serves as the center of action in Chinatown and is located near the Arco China de Lima, the Chinatown arch. Calle Capon has a good number of chifas, serving what seemed to be the same types of food among them all. What appealed to us was ducking into an alleyway where we found Chifa Shenjing, a no-frills eatery where we sat down for some 'chaufa.'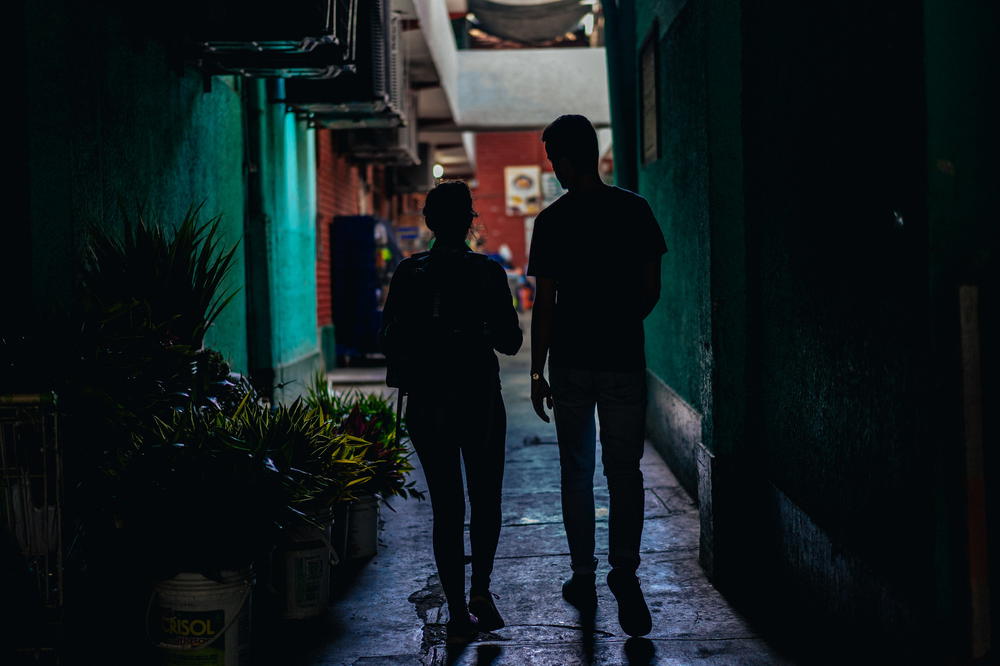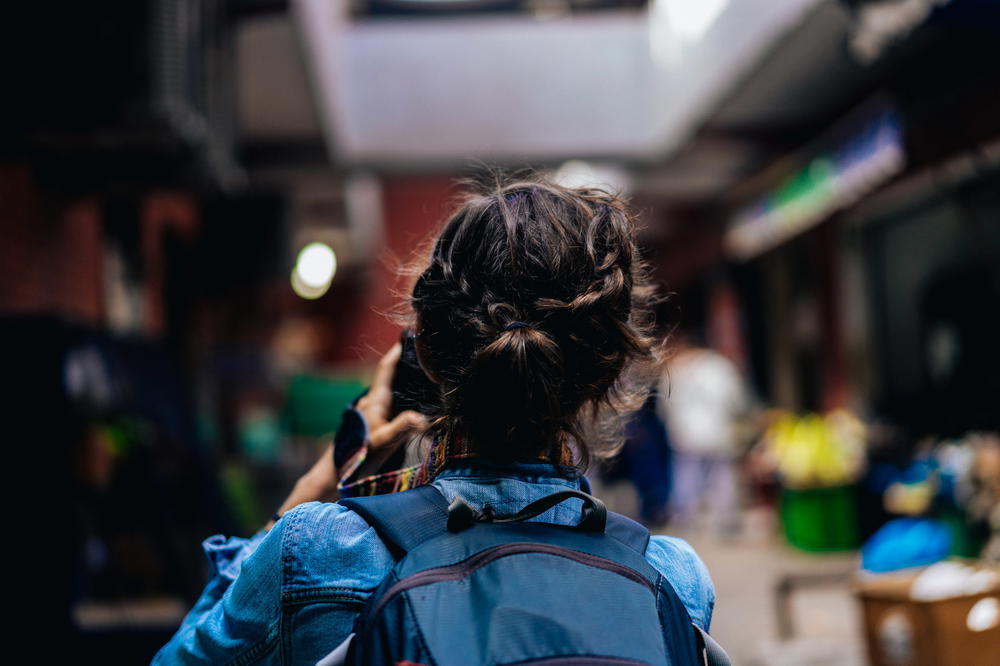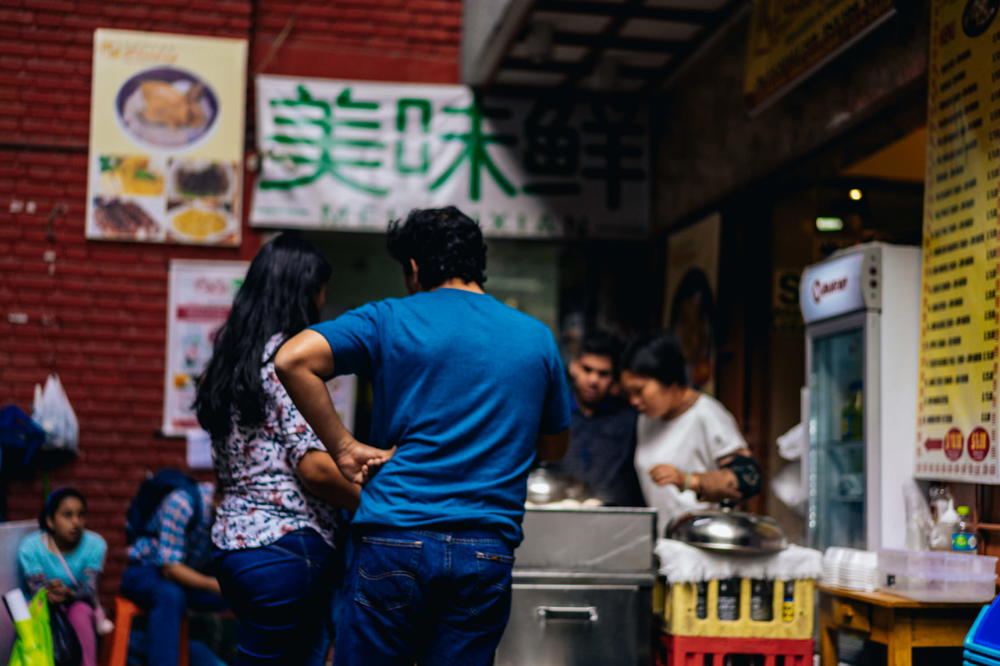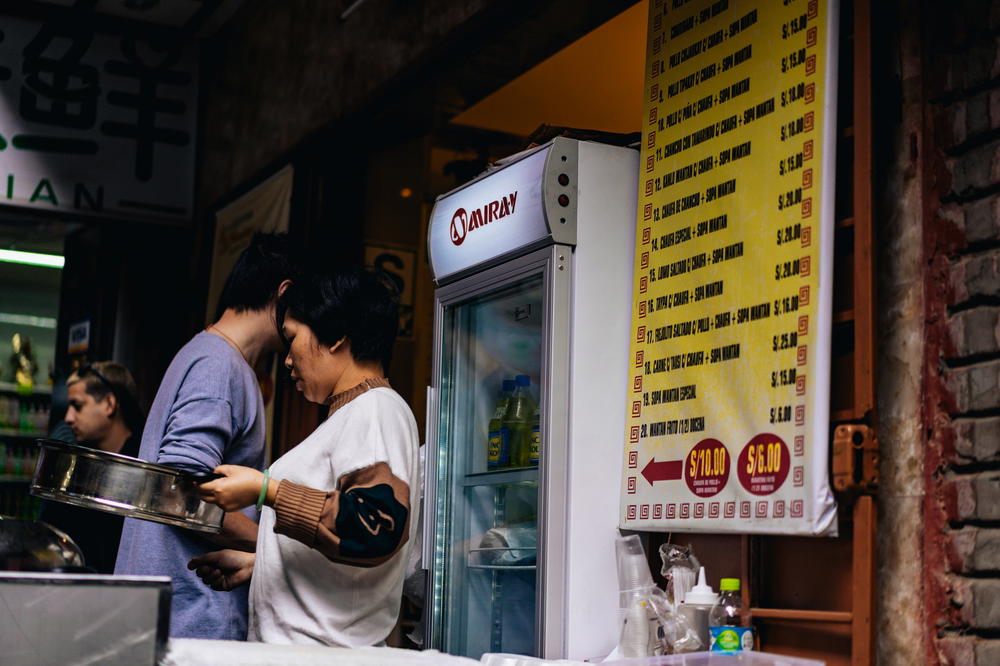 The chifa experience
Now that we had some Chinese-Peruvian vocabulary ready, we attempted to read the menu at Chifa Shenjing, which had a section for 'tallarines,' or noodles, and 'chaufa,' meaning fried rice. The food looks is Cantonese-influenced, with shiny glazed meat slices, long fried noodles, open pork dumplings (siu mai) and fried rice. We paired our meal with a pot of jasmine tea.
Full of chifa carbs, we passed again through Barrio Chino, which led us out to Lima's Centro Historico, where we returned to a glowing Peruvian scene.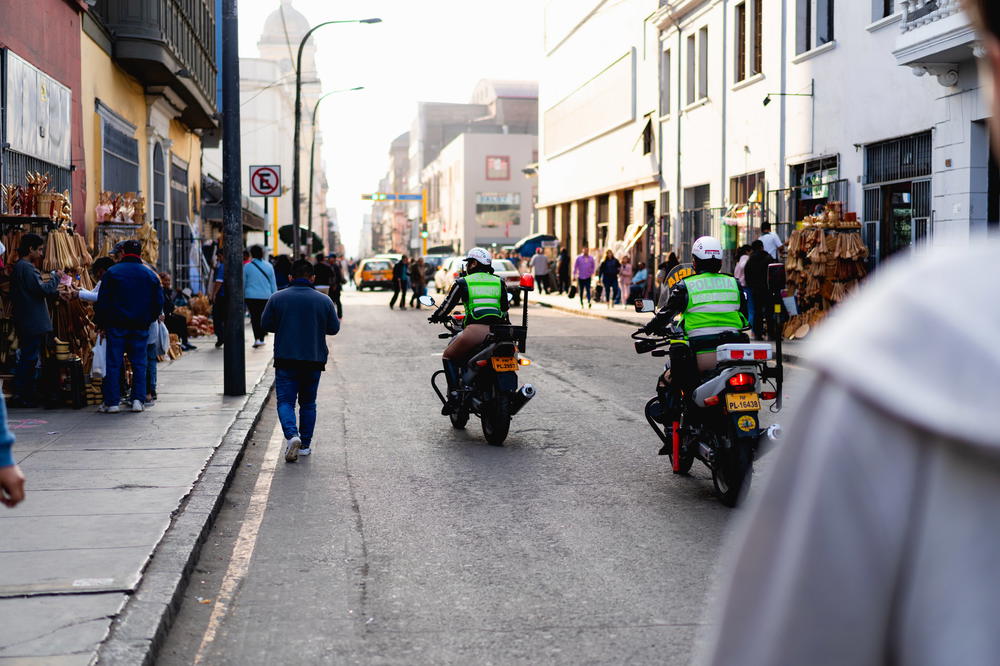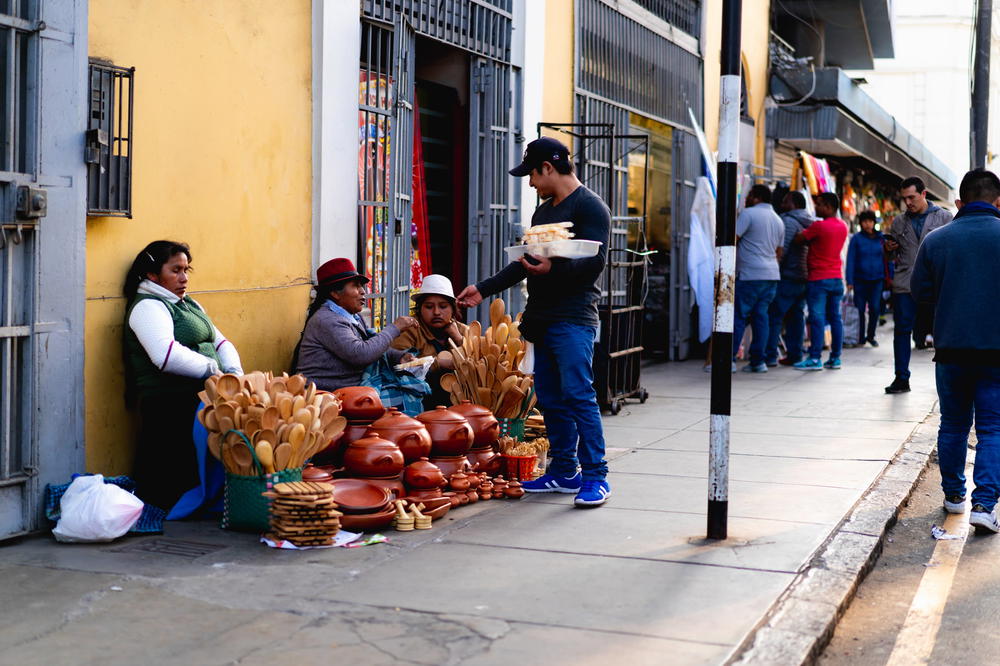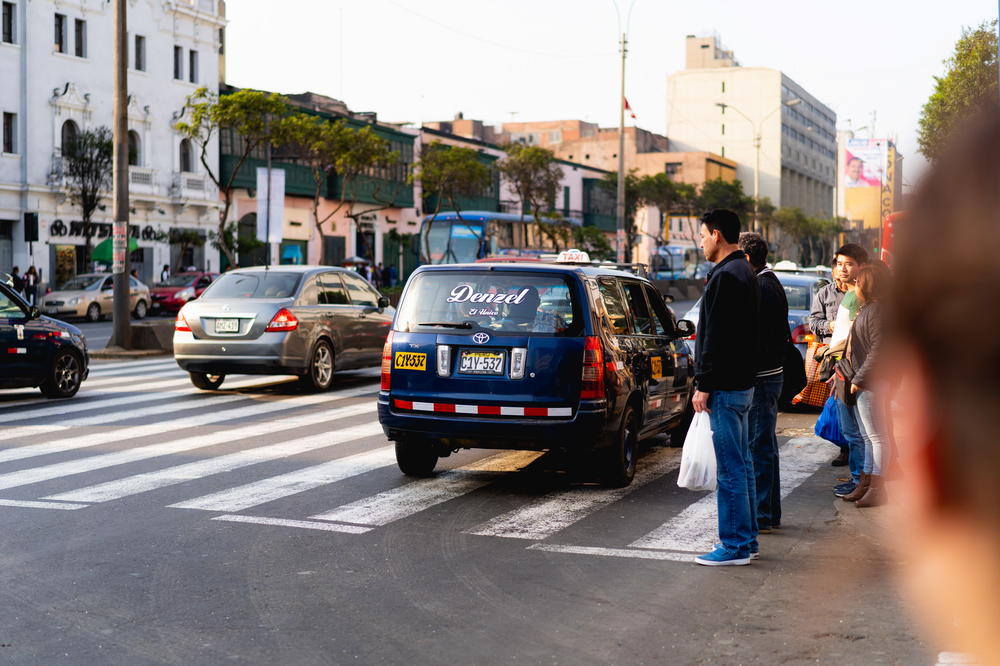 Enjoyed our article?
Consider supporting us! We're a 2-person team (learn more about us here) and your support enables us to create quality content. Thank you!