The Ultimate Mexico City Travel Guide
Written by Becca
•
Updated on September 14th, 2023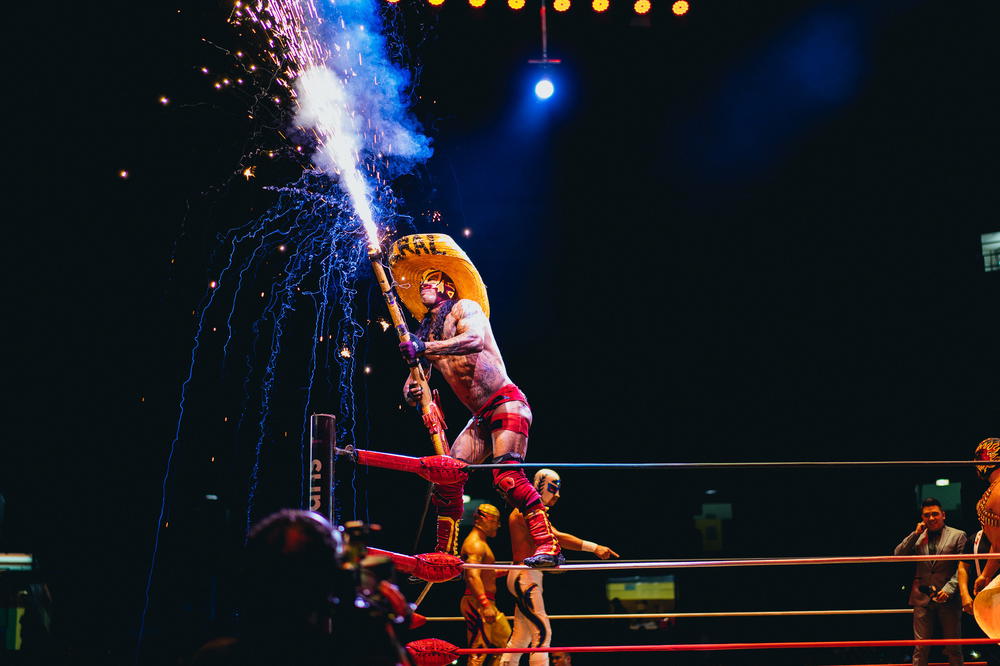 Dreaming of how to explore Mexico City during your trip or long weekend? The best way to see Mexico City is through the famous sights and off the beaten path alternative experiences.
This article may contain affiliate links. We earn a small commissions when you purchase via those links — and it's free for you. It's only us (Becca & Dan) working on this website, so we value your support! Read our privacy policy and learn more about us.
Table of contents
Close table of contents
Introduction to what to do in Mexico City
Mexico City is undoubtedly overwhelming. You can choose to explore Mexico City with a food tour, by its bar scene and through its food and amazing tacos.
Luckily for travelers, the sights can be broken down into several main areas that can be explored on foot. Exploring Mexico City should include cultural and historic sites, present-day trendy (and safe) neighborhoods, museums and of course, FOOD!
Scattered throughout the neighborhoods are some very nice parks and plazas as well. We've noted which ones should not be missed and which have sights of their own inside of their boundaries.
For a long weekend or three-day trip, we recommend spending a full day walking in Condesa and Roma, followed by an afternoon in Coyoacán.
A second full day should be spent in Mexico City's historic downtown area, getting your fill of the hustle and bustle, the history, cultural places of interest and seeing markets.
If you have a third full day, we recommend taking a day trip to Teotihuacán and/or doing a hot air balloon experience to see the pyramids from above.
So, how do I get up in a hot air balloon at Teotihuacan?
If you're not afraid of heights, grab a spot in a hot air balloon tour for an unforgettable sunrise.
If you have additional days or a week, you can take short trips to the surrounding pueblos like Tepoztlán, Puebla or Cholula. If you don't want to leave the city, that's no problem!
We've listed heaps of attractions in the main neighborhoods, and you can always opt for a food tour, walking tour or relaxing day to enjoy the cafe scene. Don't forget to throw in a rooftop bar from our list when the weather is nice!
Get your walking shoes on and brush up on your Spanish, as Mexico City is a great city for any type of traveler!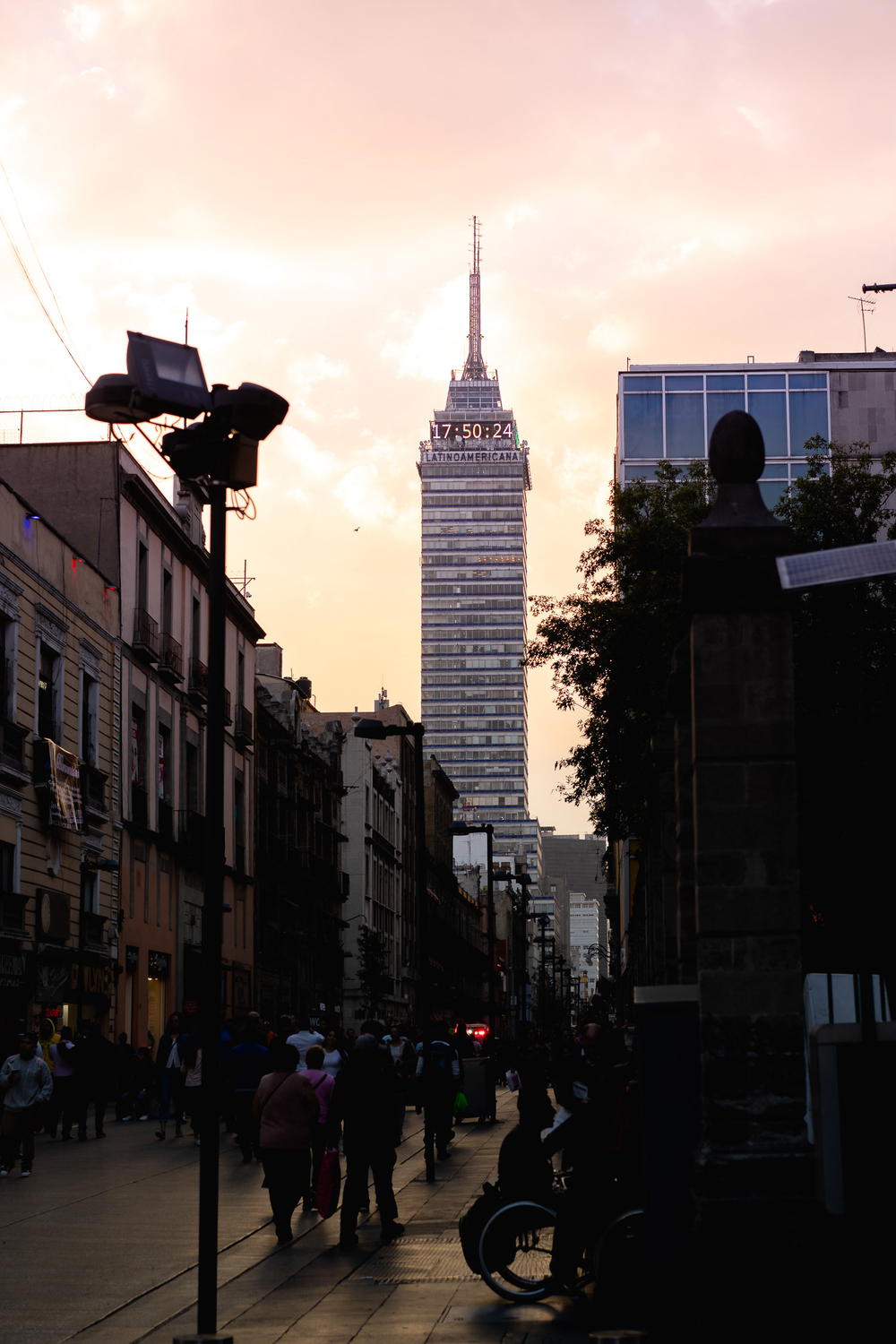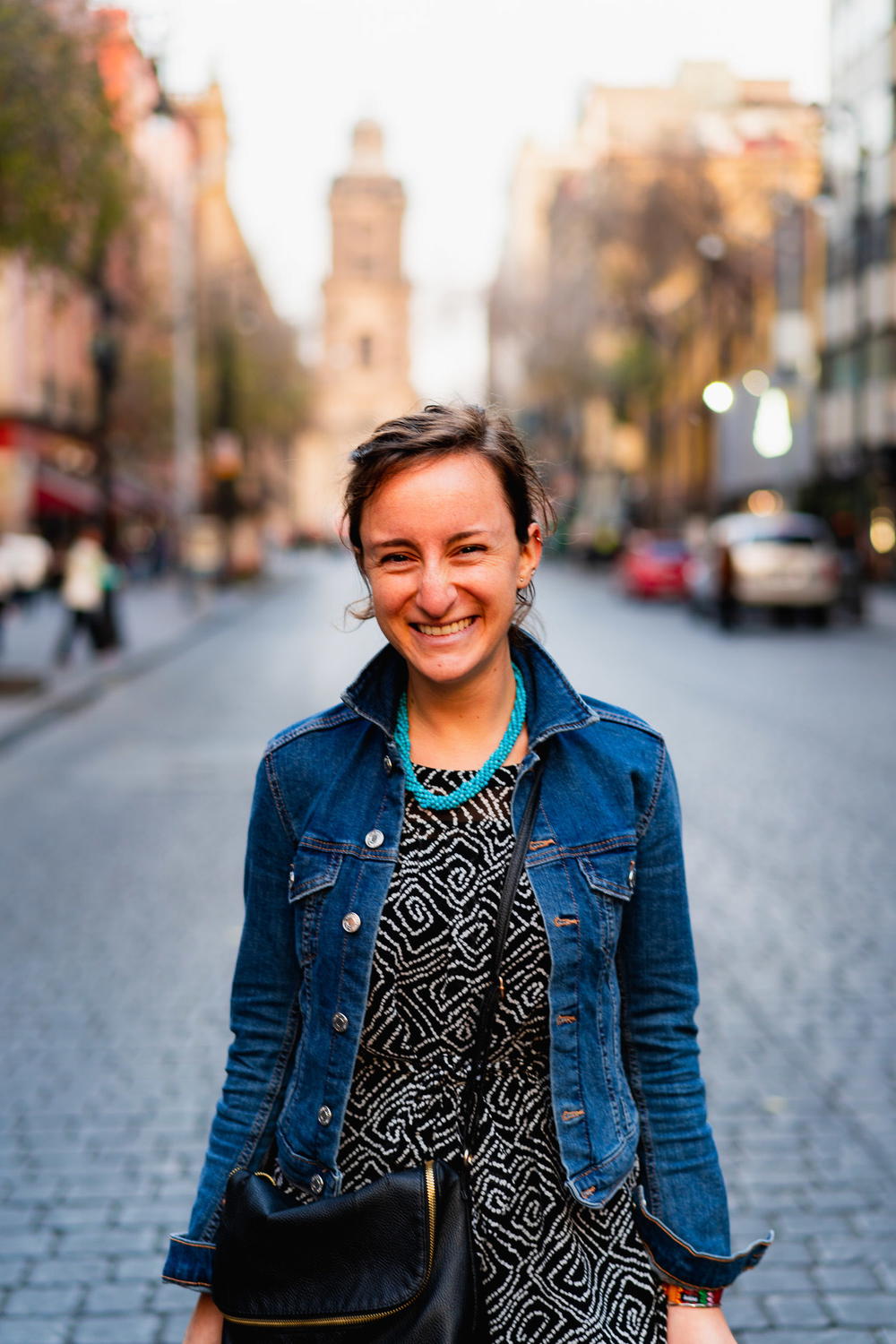 Helpful Tip
Looking for new proven ways to save money on flights and airfare to Mexico? The easy solution is to sign up for Going, the leading way to find flight deals and mistake fares, directly to your inbox. Use HALFHALF20 to get 20% off!
Things to do in Mexico City's Historic Center & Downtown
Sinagoga Justo Sierra
Possibly one of the more surprise sights that we saw in our final days in Mexico City, the Sinagoga Justo Sierra is a beautifully-restored historic synagogue that was originally built in 1941. This was the original center of community for Mexico City's Ashkenaz (Eastern European) Jewish immigrant population, and it was here that they celebrated Bar Mitzvot, weddings and other joyous occasions.
The synagogue was restored to its current splendor between 2008 and 2009. What's interesting is that from the outside of the street, you'd never know there was a white building reminiscent of Israel behind the large wooden doors from the street. This was a great place to visit for an afternoon. Visiting hours close daily at 5 pm. Admission is free and donations are accepted.
Mercado San Juan
There are lots of "Mercados San Juan" in Mexico City, but the biggest one of all is in the heart of downtown Centro near Chinatown. Go here for everything produce-related and also for its gastronomic section, where you can order a ceviche from seafood vendors and have some sit-down service, or try some wines and cheeses in the Italian-themed vendors.
Mercado De Artesanías La Ciudadela
This market is where you go to pick up your huaraches, Day of the Dead-themed trinkets, beaded jewelry, woven clothing items, dolls, candles and anything that qualifies as a craft. Bargaining is welcome.
Barrio Chino
Mexico City's Barrio Chino (Chinatown) has been minimized down to really only two or three city blocks. Don't worry, though - you can get fortune 'galletas' (cookies), Chinese food at some of the eateries like Hong King and get 'pan chino' (bao) on the street for a few Pesos.
Cantina El Tio Pepe
Cantina El Tío Pepe is one of the bars we feature in our CDMX bar guide, but it's more than a bar. It ironically nearly became like our neighborhood bar, even though we didn't live in the 'neighborhood' (the neighborhood being Centro) until having been in CDMX for an entire month.
This historic cantina is no-frills and the waitstaff are friendly. They'll tell you a bit of history about the place if you ask (in Spanish). Drinks are no-nonsense, and the menu comes in a dual-column spreadsheet type of format. Where else can you throw back a shot or a beer at a place that's been in business since the 1870s?
Alameda Central
Alameda Central is a big city park with lots of criss-crossing walkways. There are street vendors everywhere, so if you want potato chips or a 'sangria' (sweet soda in a plastic cup with chili around the rim, garnished with a Mexican lemon slice), this is your place.
Go on weekends for some serious people-watching. It's also rather safe in the early evenings past dark, but use caution.
Palacio Bellas Artes
We've seen the outside of Palacio Bellas Artes for sure (see below, "SEARS"), but we have a confession: we have not been inside Palacio Bellas Artes. We've heard great things, nonetheless. This is Mexico City's gem of an art institution, and hosts cultural events like dance and opera. It is best known for its murals by Diego Rivera inside. Worth a visit!
SEARS (Finca Don Porfirio Cafe, to be specific)
If you want to get straight to the ninth-story view of Palacio Bellas Artes (it has a beautiful multi-colored roof) and you're also craving a coffee, you're in luck because you can enter SEARS and go to the cafe on the top floor. We featured this cafe in our cafes guide because we liked the view so much. Note: you can only enter if you get seated by a hostess, and then you do have to order something, even if it's only a can of seltzer.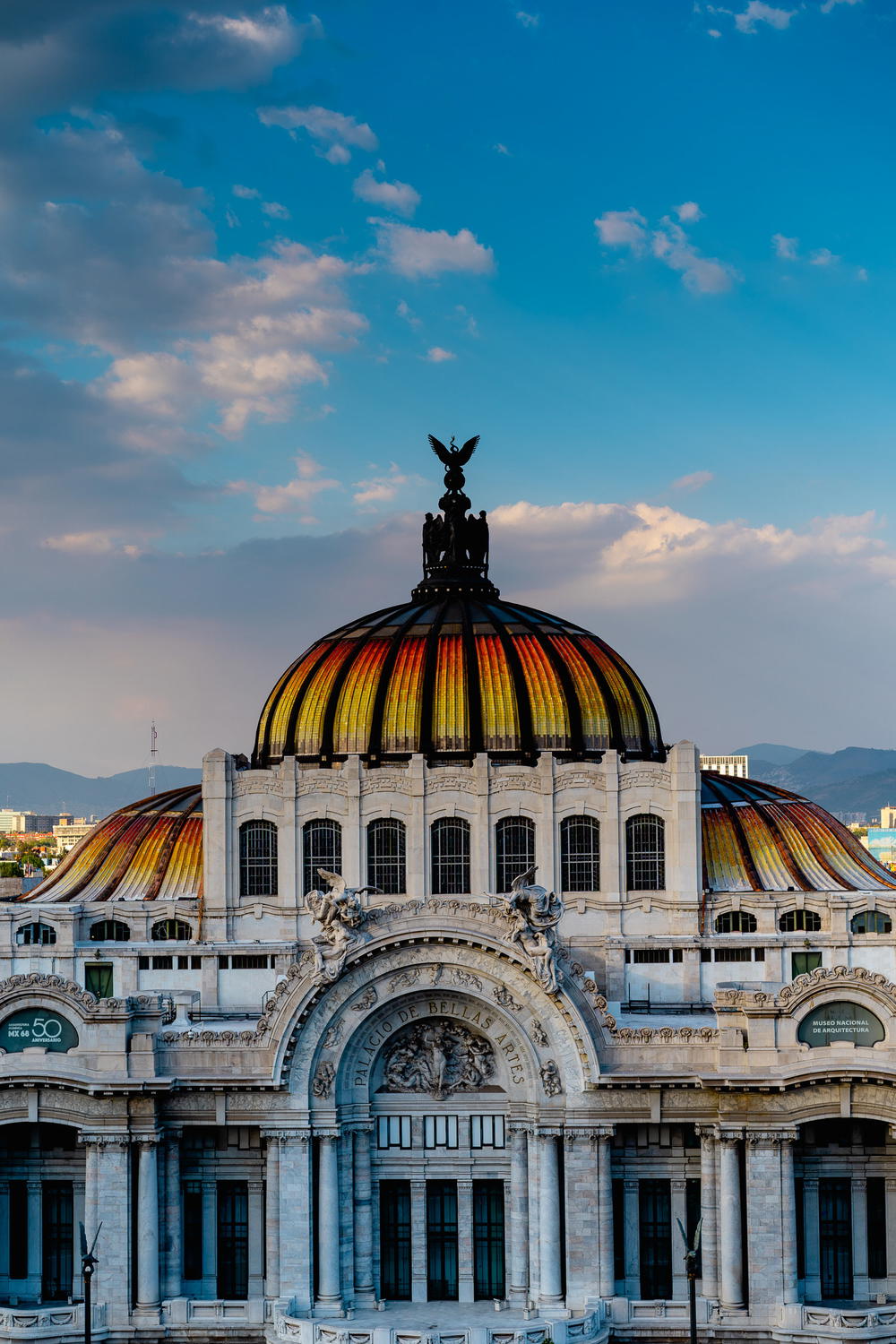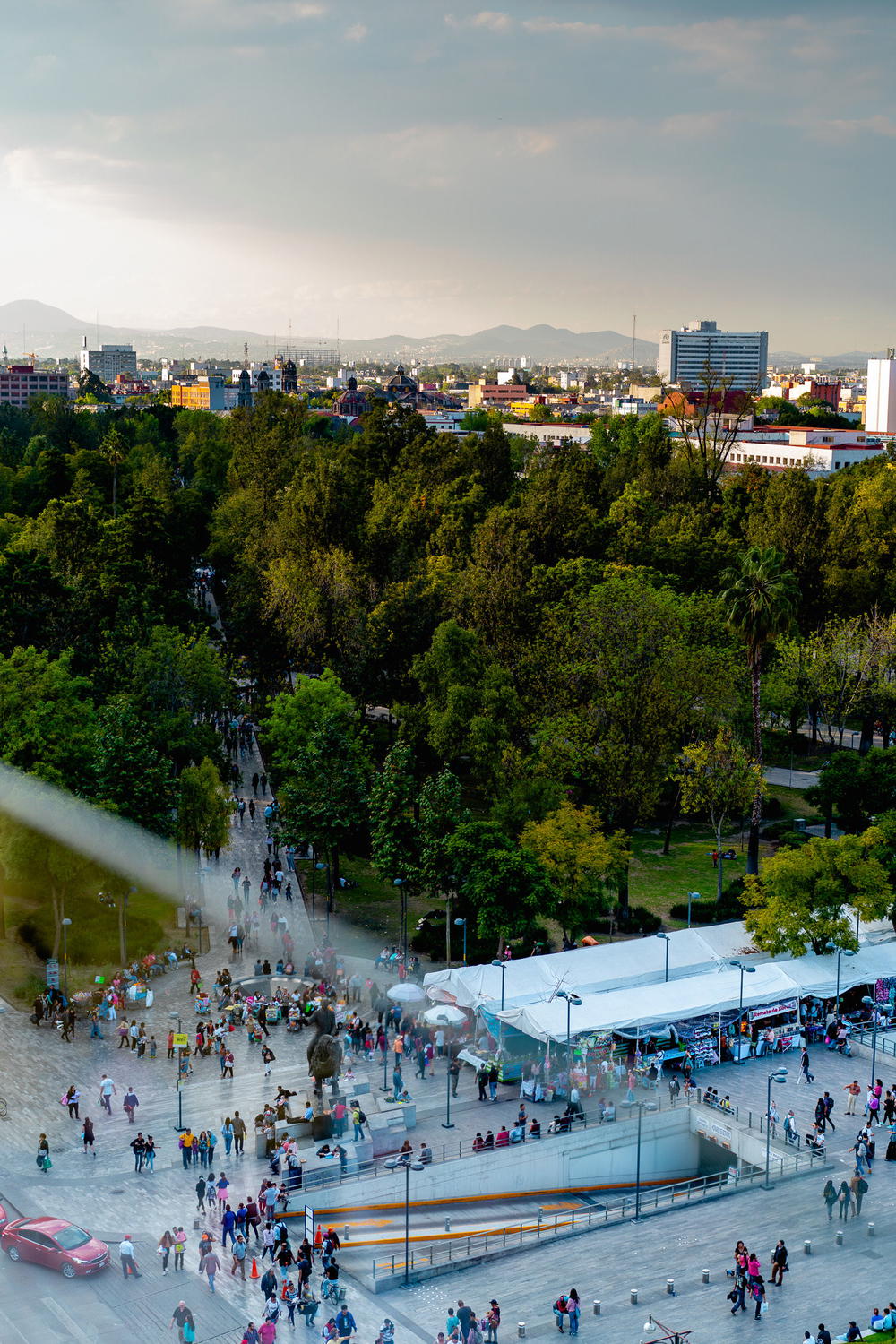 Zócalo (Plaza de la Constitución)
The Zócalo is one of the largest public squares on Earth. It's surrounded on all sides by government buildings, the National Palace and the giant cathedral. You can reach the Zócalo by metro, to Zócalo station! Surrounding this area are lots of pedestrian-only streets lined with shopping and food vendors.
Metropolitan Cathedral (Catedral Metropolitana)
This cathedral is massive, and sits on the Zocalo square. Get this: the full name of it is "Catedral Metropolitana de la Asunción de la Santísima Virgen María a los cielos." It's pretty big, and pretty old, too. You can admire the architecture of the outside and the inside as well. Apparently you can climb to the roof, but we haven't done this. If you get to do it, let us know!
Museo del Estanquillo
Museo del Estanquillo was a late addition to our CMDX repertoire, but guess what - the entrance is free and they have a rooftop with a bookshop and small cafe. Take the elevator up as high as you can and then turn right to walk up a flight of steps.
The result is a cool rooftop with the tops of old stone buildings in view. The museum itself deals a lot with the film history of Mexico, so that's cool as well!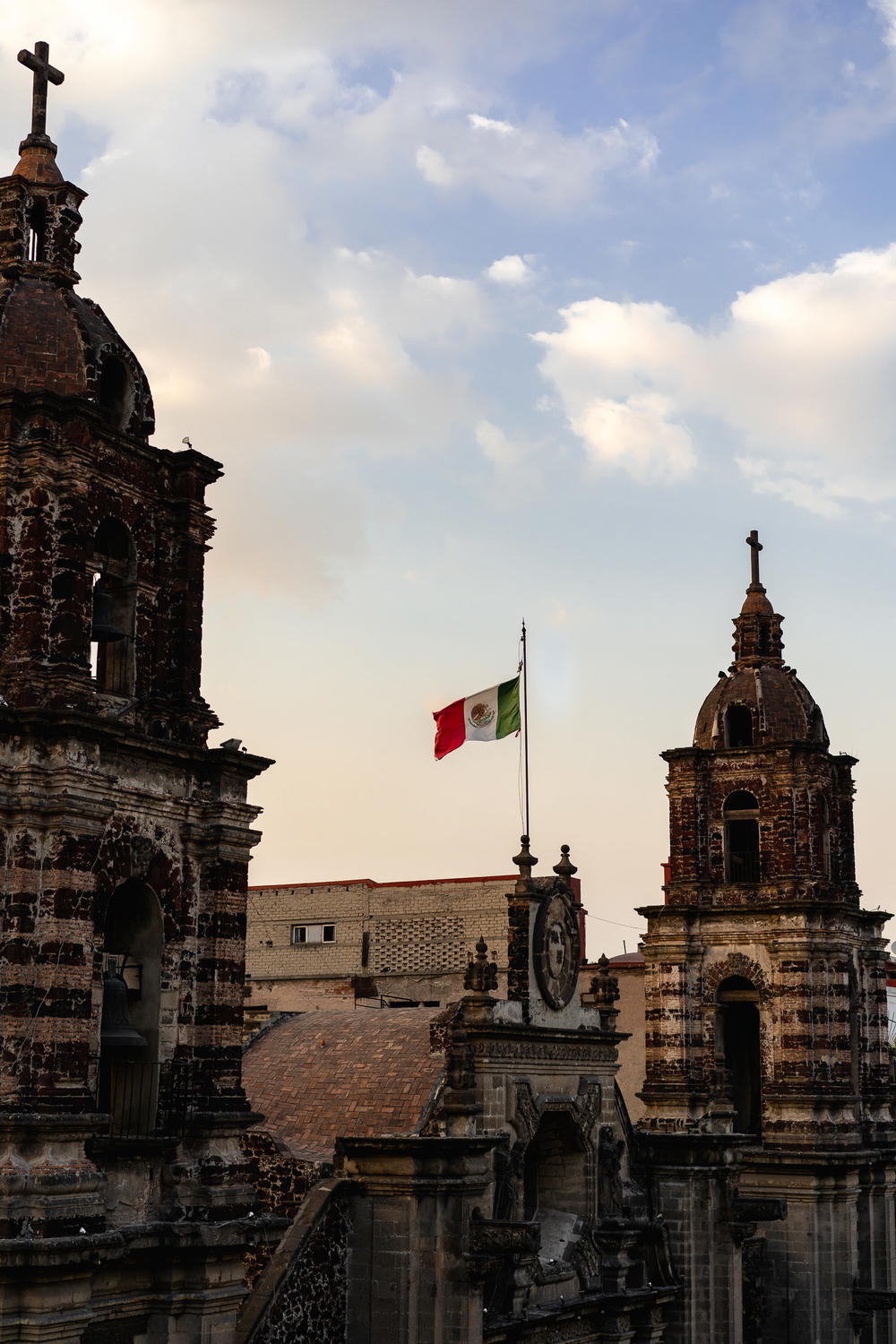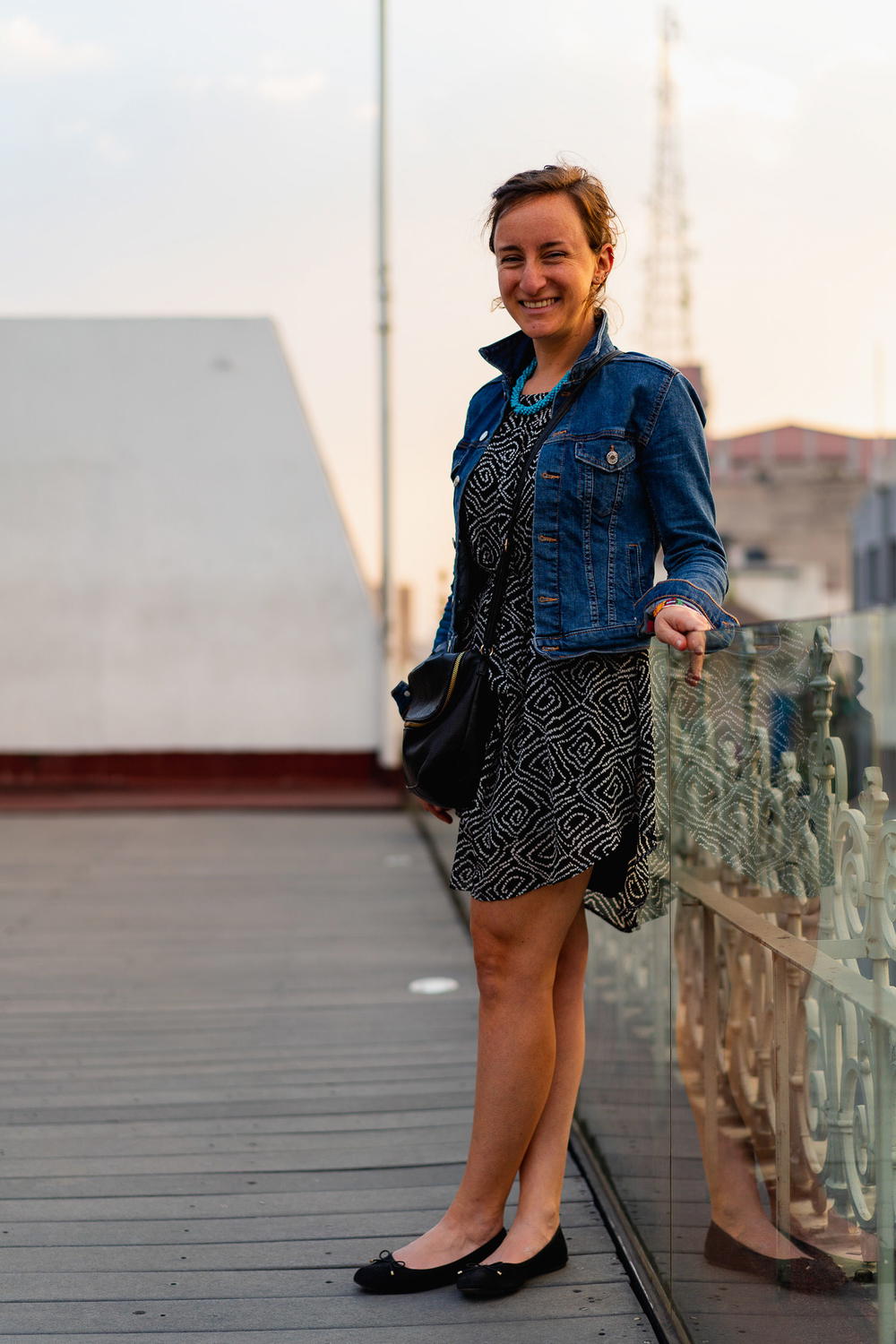 Casa de los Azulejos
This beautiful and historic building looks more like it would be in Lisbon than in Mexico City! Decorated in blue and white tiles, it's one of our favorite places to take photos in CDMX. You can find it at Av Francisco I. Madero 4, in Centro.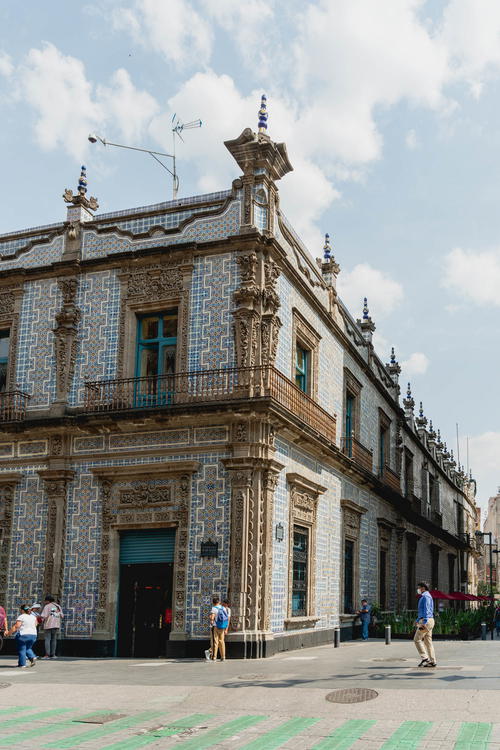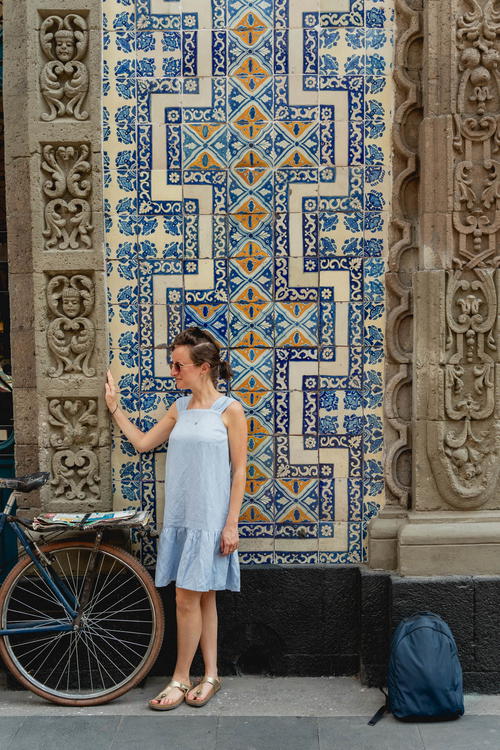 Museo de Arte Popular
This art museum has a collection of exceedingly interesting Mexican heritage in the form of art from different regions. You can see Day of the Dead figurines and sculptures, unique alebrijes (Mexican folk sculptures) in a variety of sizes and media, cultural masks from different regions and eras and the excellent gift shop, which is an attraction of its own.
The building itself is an art deco relic from the earlier half of the twentieth century and was originally a firehouse. Inside, there is tons of natural light and an open center where you can look up at all the floors. We highly recommend that art enthusiasts not miss this one.
Terraza Catedral
Terraza Catedral is more a portion of our Mexico City Bar Guide than not, but we're including it on sights to see. That's because the view from this rooftop bar (which we brand as "non-pretentious," by the way, as it's on top of a hostel) is quite a sight to see, especially at sunset!
Templo Mayor
The Templo Mayor historical site is another place we didn't actually go to, but we've walked by it, having been frequent visitors to the Zocalo area. The Templo Mayor archaeological site is a place you can visit to see what lies below Mexico City in terms of ancient ruins and structures. Sounds fascinating!
Calle Regina
Also a late addition to our go-to list, Calle Regina starts near Bolivar and ends a few blocks later to the east. It's a pedestrian street, where first you'll hit the Regina church and its cafe, and then you'll see Cafe Regina on your left.
Sit down here for an americano - they're GOOD! Continue on Calle Regina as long as you like, and you'll see street art (some of it political, but some of it sappy and colorful) and sit-down restaurants and bars with sidewalk seating.
Sights to see in Coyoacán
Coyoacan is a cool neighborhood to Mexico City's southwest. While you may choose to get there by Uber or by metro, consider that it's not exactly a stone's throw from Centro or Condesa. You'll need a dab bit of time to get there.
Frida Kahlo Museum (Casa Azul)
The Frida Kahlo Museum, also known as Casa Azul (Blue House), is where Frida Kahlo and Diego Rivera lived and worked. In this museum, you can learn all about Frida's life, as the main focus is on her. You can see her early works, learn about her family history, see her clothes and her medical apparatuses.
The house itself is nice to visit because the exhibits revolve around a leafy courtyard. This museum can be a bit controversial for Mexicans, who note that the hefty entrance fee (more than $12 USD) makes it so that most Mexicans cannot afford to visit. The museum is privately-run, and you'll notice some corporate sponsors like Bank of America, Samsung and Vogue on some signage. We strongly suggest getting tickets in advance (you have to pick a time and date to visit).
Mercado de Coyoacán
The Mercado de Coyoacán is pretty big, but not big enough to get lost in. The main food here is the tostada, a dry toasted corn tortilla that you eat flat with toppings on top.
You can choose from any of the types of toppings that you see in big pots - chicken, mushrooms, beef, seafood and more. They don't break the bank, either, but watch out - they are filling!
Cafe Avellaneda
Cafe Avellaneda was one of Mexico City's first third-wave cafes, and it's always busy. There aren't all too many seats inside, but if you wait, you can get a seat at the coffee bar and watch the masters do their craft.
The menu is fun, too - you can get coffee cocktails (non-alcoholic) like the one Becca tried, which had espresso, tonic water, juniper and tamarind!
Mercado de Comida, Coyoacán
The choices at this food market (think: food in terms of lunch, not grocery shopping) are overwhelming, but thankfully, the place isn't too big overall. We had quesadillas (did you know that in Mexico City, a quesadilla does not necessarily need to have cheese? Mind blown!) and tamales.
You can also order fresh juices. Prices are set, so you won't get ripped off if you don't speak Spanish! You can also have pozole at the stands in the center of the market. Cash only!
Parroquia San Juan Bautista
You can't really figure out how big this Catholic church is until you walk inside (it's free to enter). Located in the heart of the Coyoacán neighborhood, the church and its ex-convent are worth a peek.
Parque Centenario & Jardín Centenario
This park and garden in Coyoacán's commercial center are great for people-watching and passing through. You'll see that the fountain has coyotes in the center, and that's because Coyoacán means "place of the coyotes."
Cineteca Nacional
A local friend took us to Cineteca Nacional, not to see a movie, but instead to marvel at this architecturally-worthy cinema. What we also liked about the complex was that in addition to a movie theater, it has a bookstore, a cafe and a lawn where people hang out in the sun.
What to see and do in Condesa & Roma
Condesa and Roma are great neighborhoods in the heart of Mexico City where most travelers tend to stay.
Create Your Own Coffee shop Tour
You're in Condesa and Roma, so you obviously have to see all the cafe culture in these two neighborhoods of Mexico City! Start with our coffee shop guide to CDMX and star these cafes in your maps so that when you pass by, you can say that Becca and Dan from Half Half Travel sent you!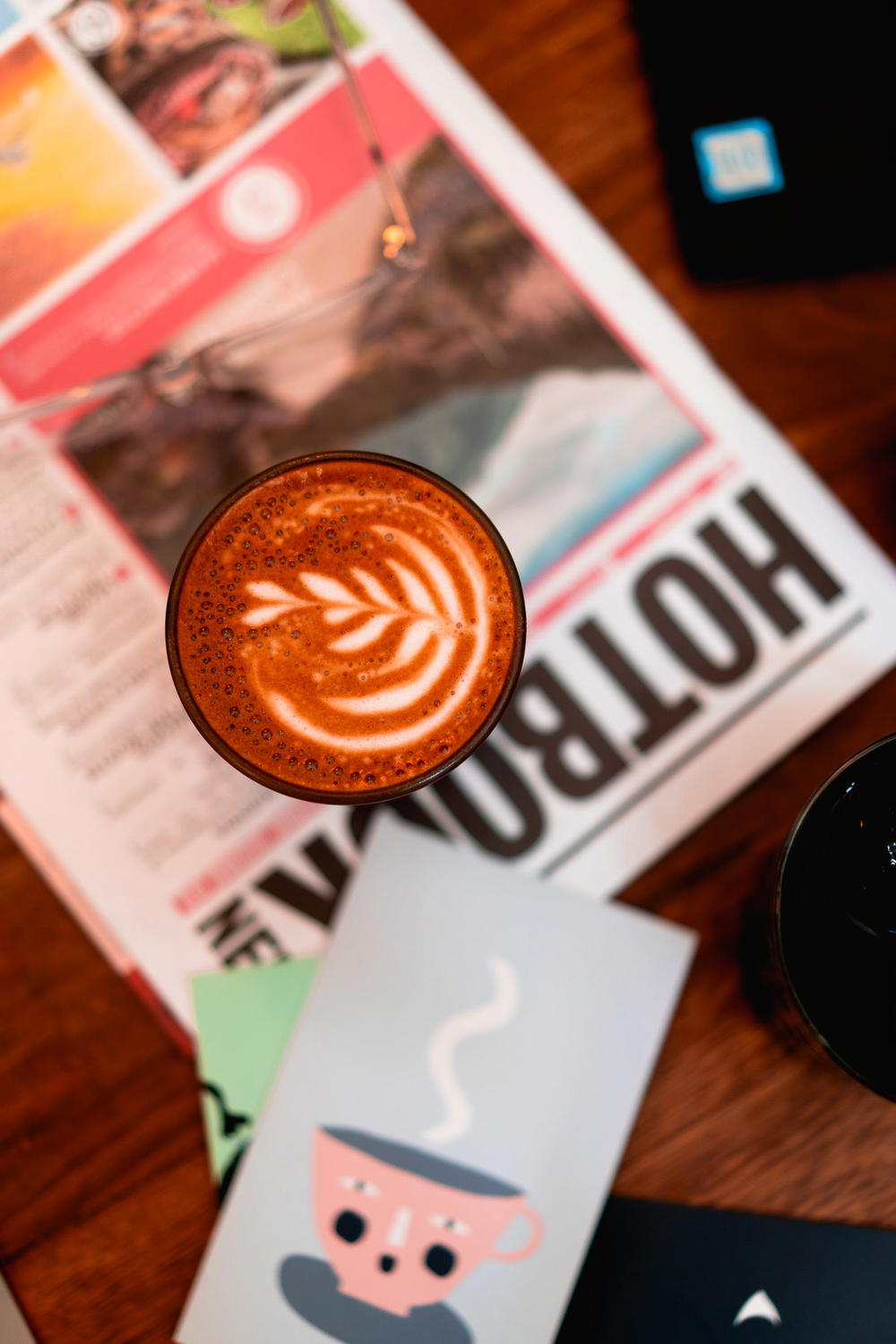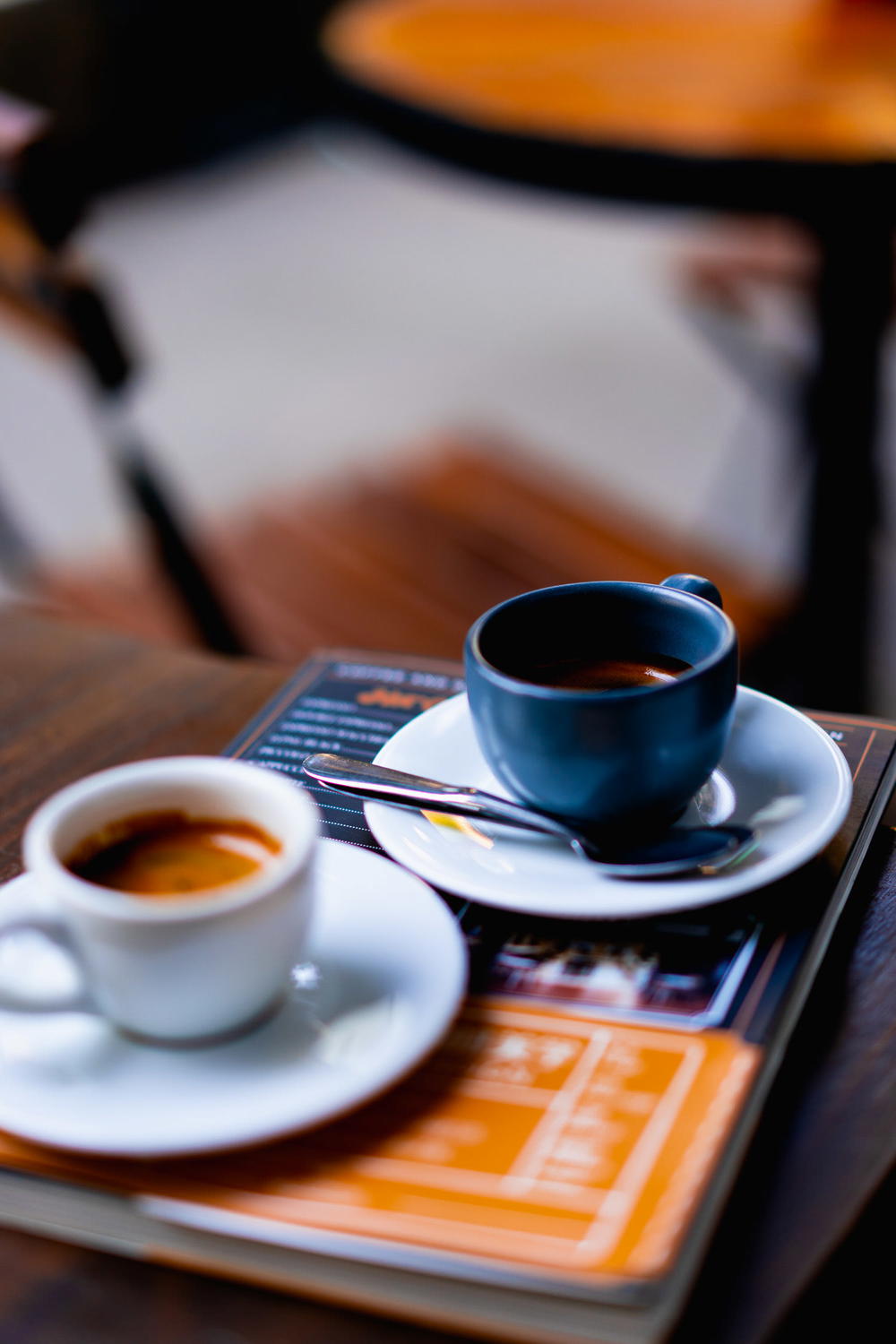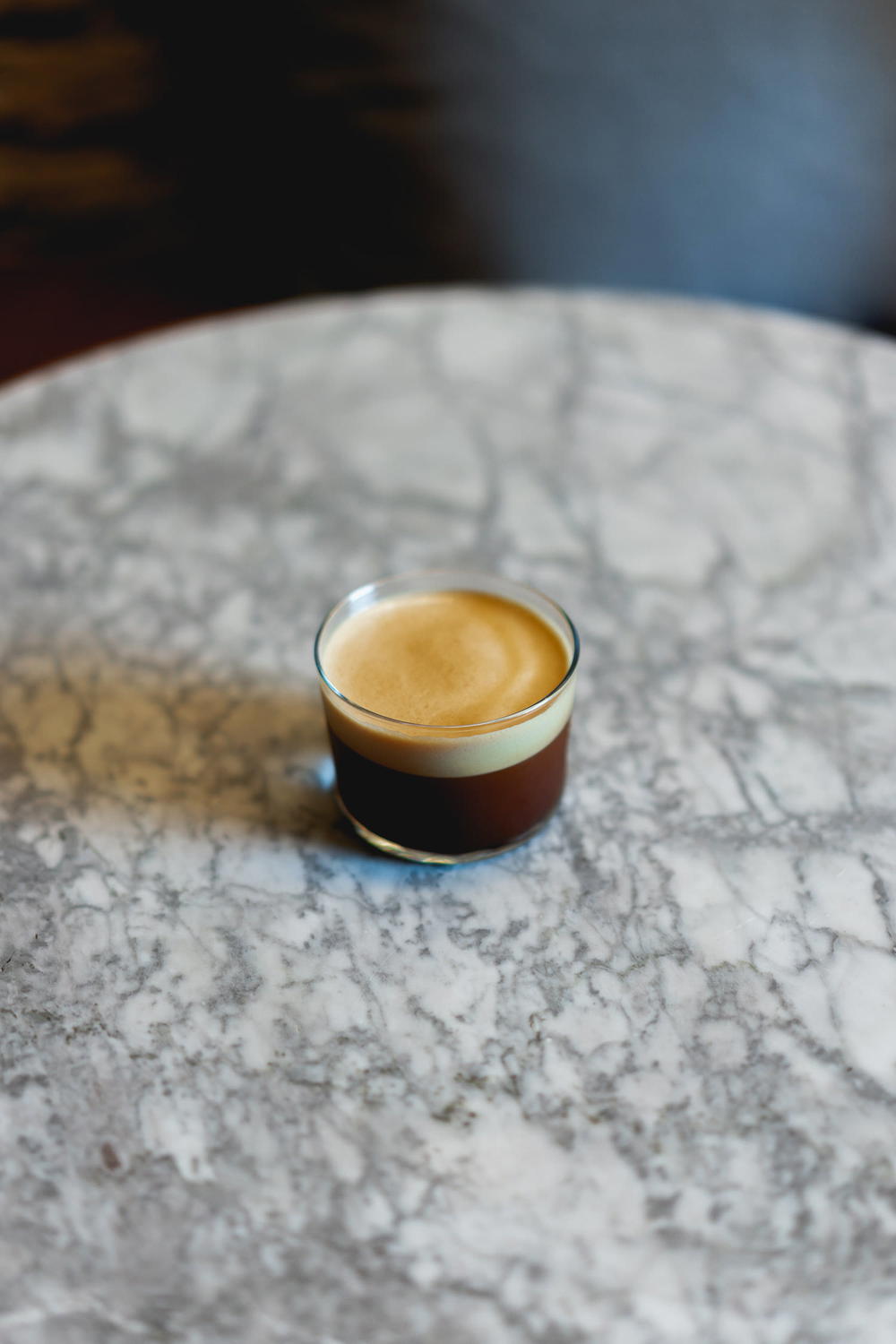 Mercado Roma
Mercado Roma is something to see as well as something to do (the doing is the eating), and at Mercado Roma, which is also featured in our Mexico City Nightlife Guide, you can try cuisine from many parts of Mexico, and pizza as well. Mercado Roma is a place to be during the day, and also at night on weekends when the kiosks are open late.
Parque México
Parque México is the larger of the two main Condesa parks, and it's several blocks long. We love it for its variety - there's a children's playground, some quiet paths, a lot of great greenery and lots of people with cute dogs.
Parque España
Parque España is the smaller of the two Condesa parks, and here, you'll find nice trees and paths, some man-made ponds and lots of kids and dog-walkers. We usually cross through Parque España when walking toward other parts of the neighborhood.
Avenida Alvaro Obregón
Avenida Alvaro Obregón is a commercial strip that we didn't truly discover until it was nearly time to leave our stint in Roma Norte. What a shame! It took a distant cousin of Becca's who was visiting to get us out on Alvaro Obregón. This is where you'll find bars, restaurants and cafes all lined up next to each other, and the side streets are nice as well. One of our favorite spots in this area is Quentin Cafe.
Avenida Ámsterdam
It's easy to obsess over Avenida Ámsterdam. Home to classic art deco architecture, old buildings next to new ones, some historic mansions, and a leafy middle path (great for running and dog-walking!), Avenida Ámsterdam runs in a circle around Parque Mexico and believe it or not, used to be a horse-racing track back in the day.
Nevería Roxy
More of a place to experience Mexican old-school culture and less of a sight, Nevería Roxy is an absolute classic for ice cream treats. This feels like a time warp! They have a great selection of sorbets that come in the flavors of Mexican fruits. The place is cash-only.
Cafe Péndulo
We listed Cafe Péndulo in our list of Mexico City cafes, but it's a thing to do in its own right. Cafe Péndulo is a beautiful bookstore (and has more locations than this Condesa one). You can browse literature in Spanish, and some in English, and look at their cool section of funny knick-knacks to buy as gifts (much like the "stuff" section in Urban Outfitters).
Bosque de Chapultepec
Bosque de Chapultepec is a giant park in the center of Mexico City. It separates Roma and Condesa from Polanco, which is located on its north side.
Bosque de Chapultepec is a city park that is massive, and has it all - the city's museums, botanical gardens, amusement parks, lakes with boats for rent, quiet groves where couples set out picnics, statues with poetry, running paths and even a "quiet section" where people go for some peace and there's no talking allowed. You can find history, wildlife and some fresh air (it seems), and you can spend hours in the whole place, especially in some of our favorite parts, the pedestrian avenues lined with vendors selling stuffed animals, face-painting, snacks, fried food and other Mexican goodies.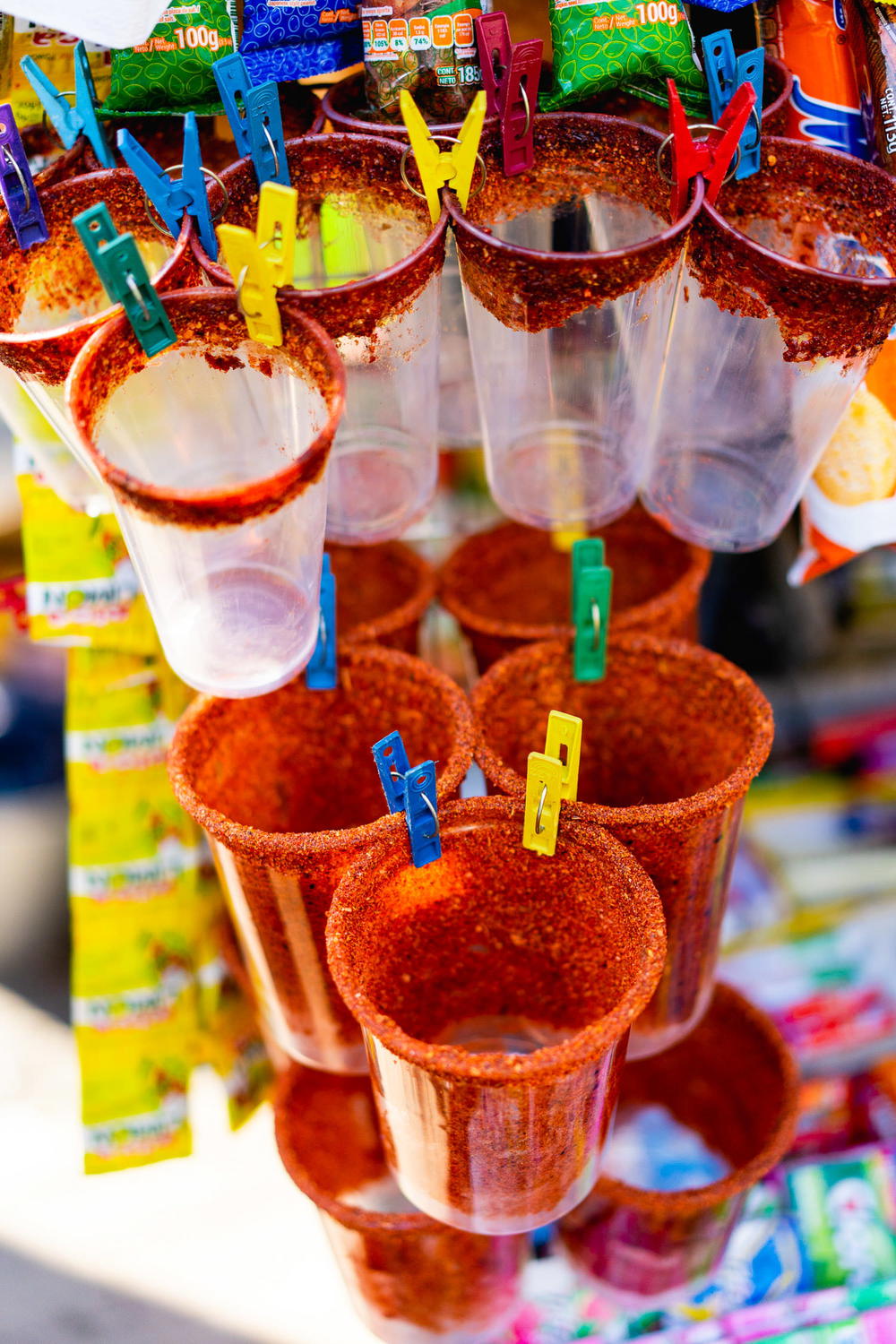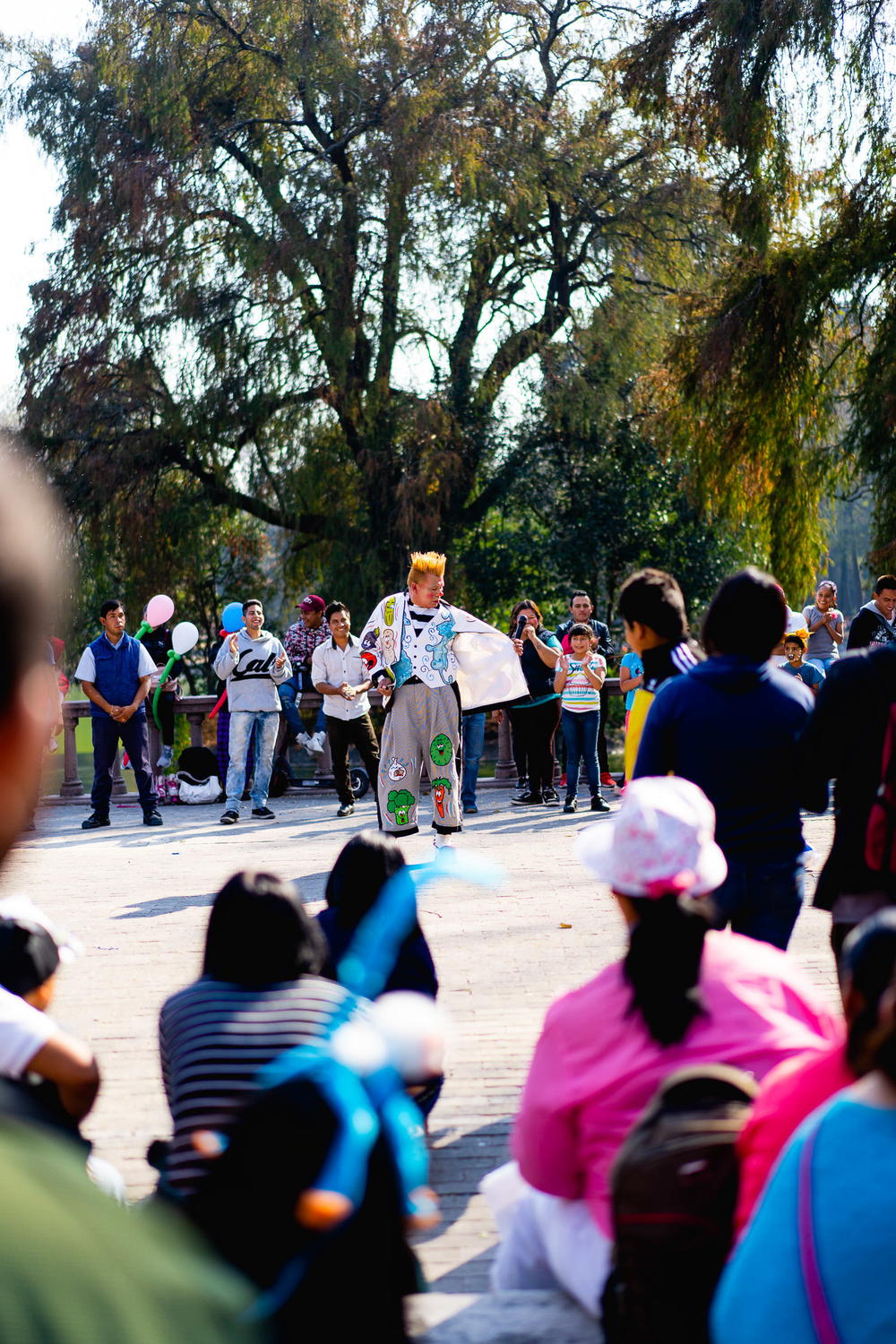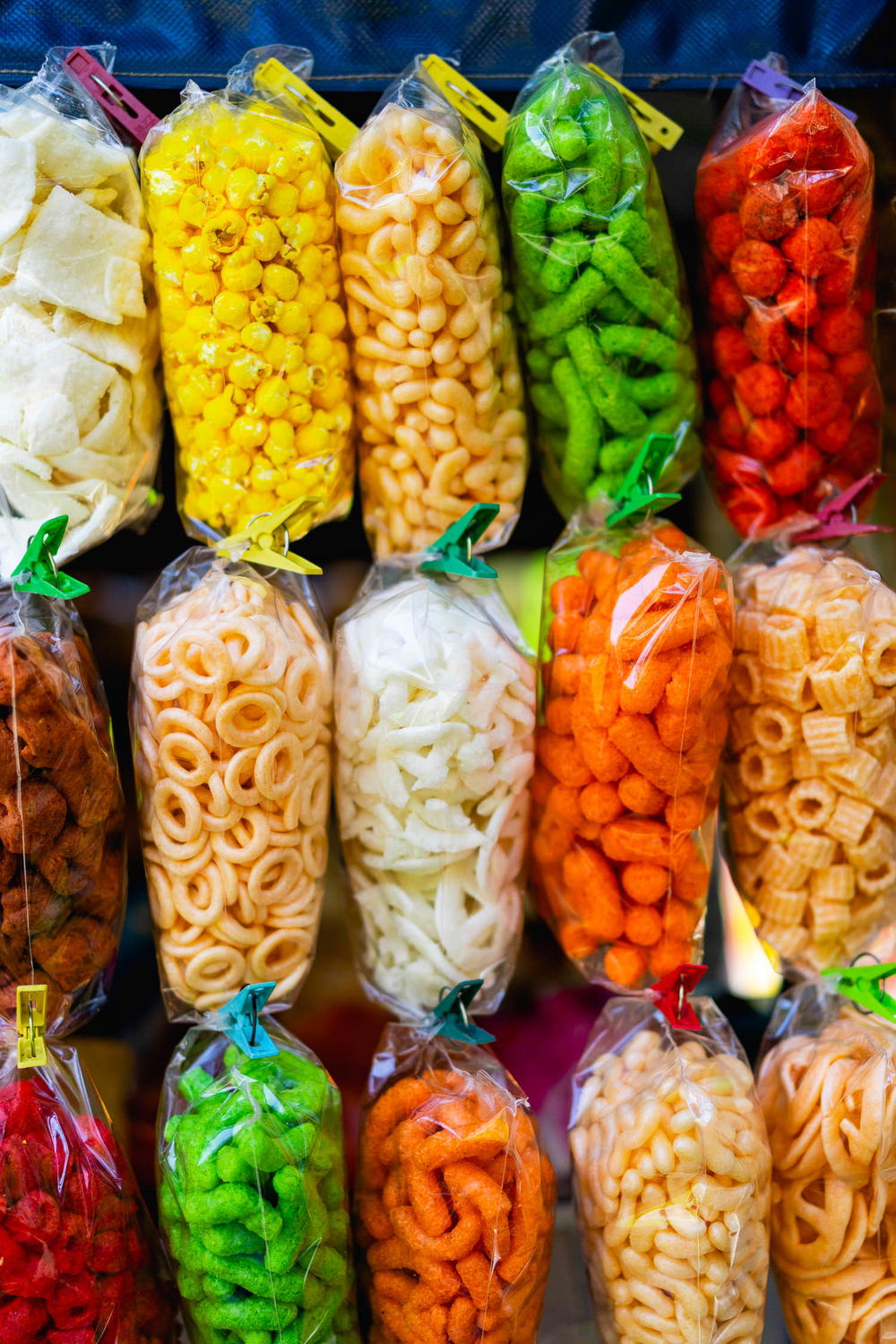 Museo de Arte Moderno
We went to the Museo de Arte Moderno (Museum of Modern Art) on a Sunday, when it was free. The museum has four major wings, all themed a bit differently. This is where you can see the original (we asked) of Frida Kahlo's 'Las Dos Fridas,' one of her most famous works.
It's also where we saw the most about Diego Rivera we had seen so far in all of Mexico City (note: you can go many other places to learn about Diego Rivera, but we didn't get to them).
Museo Nacional de Antropologia
This is a museum we never actually got to go to, but we've heard it is pretty interesting. It's not free, but the entrance fee isn't too hefty, either. Located inside Bosque de Chapultepec, this is somewhere good to stop if you have a rainy day, or if you're passing by. You can learn all about the history of the Mexican people through anthropology.
Castillo de Chapultepec
Would you believe that we never made it to Castillo de Chapultepec (Chapultepec Castle)?
Mexicans call this their version of a castle, with the disclaimer that, "It's not like castles in Germany, but it's our version of a castle." If you go, let us know! It's located in Bosque de Chapultepec with a lot of signage leading to it.
Jardín Botánico del Bosque de Chapultepec
This is probably our favorite aspect of the entire Bosque ("forest," in Spanish). The Jardín Botánico is free to enter, and serene once you're in there. We entered from the more populated parts of the park, and our first stop was the succulents garden.
We also liked the vegetable garden, the cactus garden, the banana tree grove and the "Garden of the Future," which was created by local artists entirely of recycled plastic items.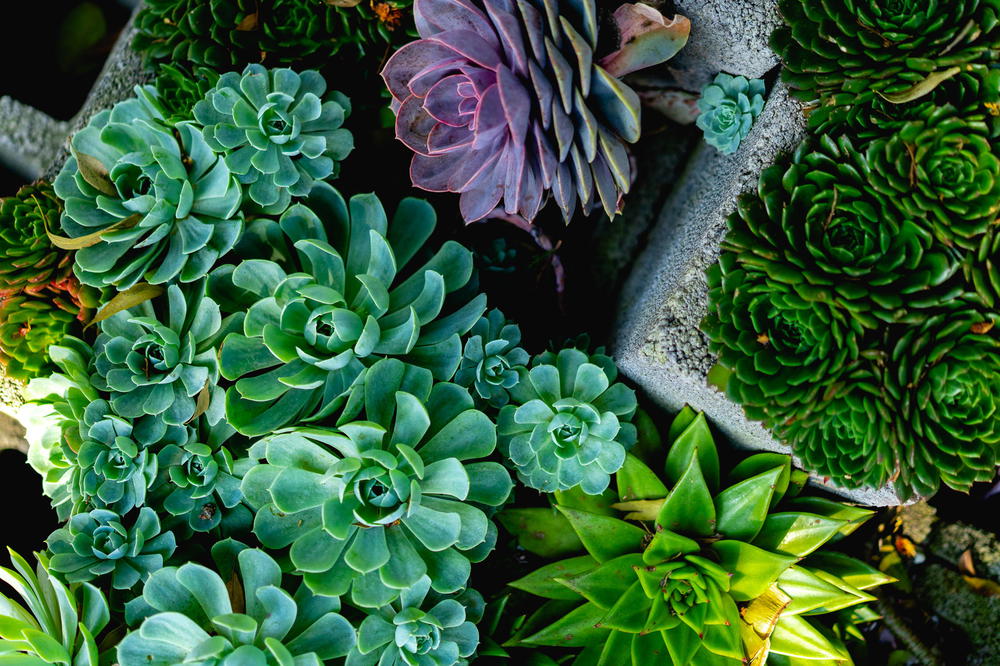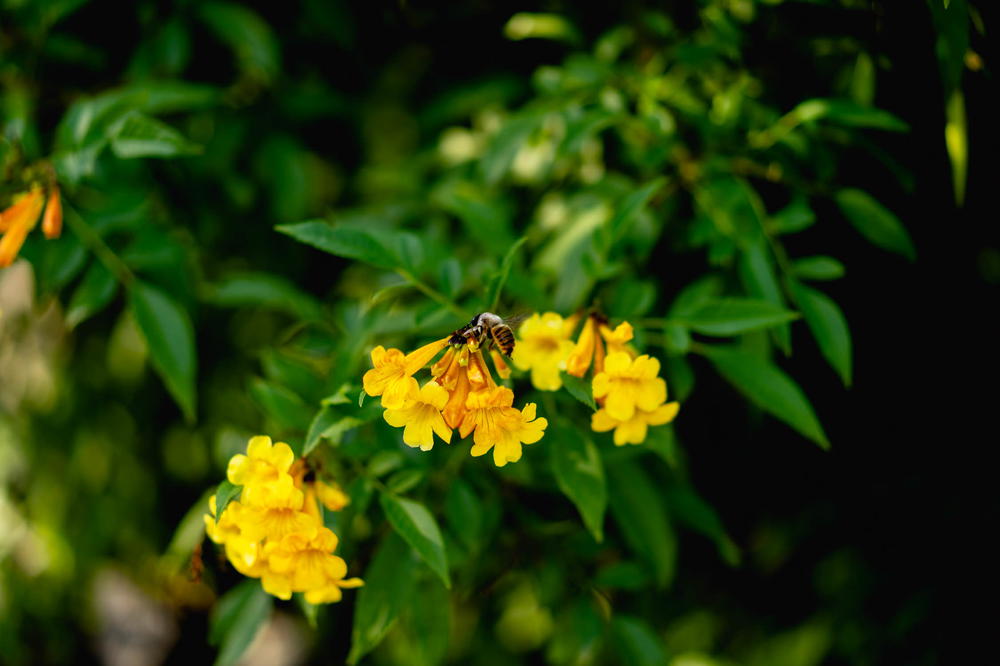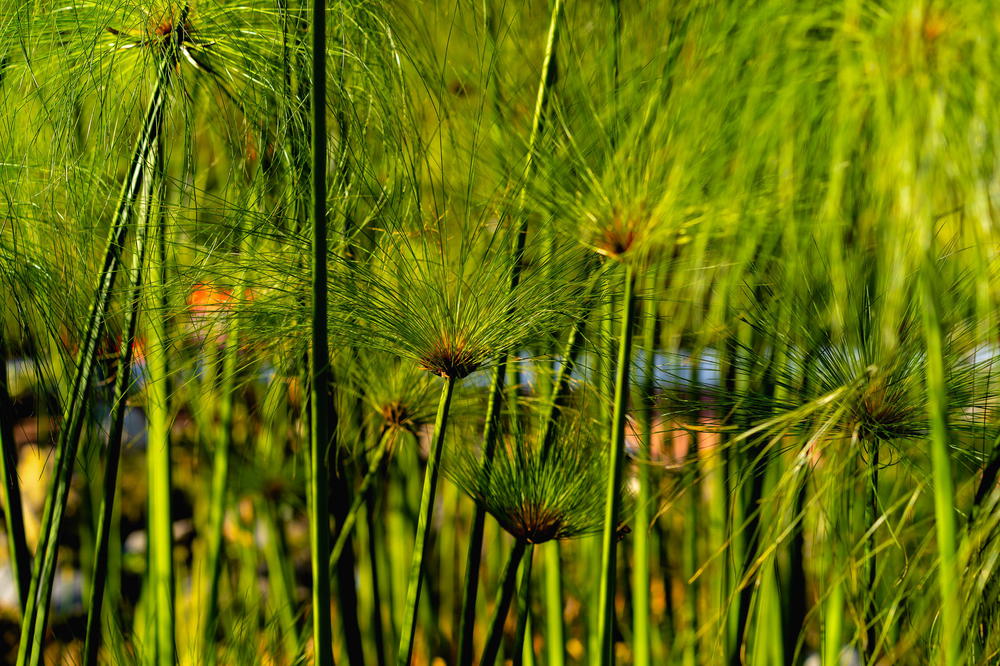 What to do in Polanco, Mexico City
Museo Soumaya
Museo Soumaya was our major destination the day we went (in truth, we walked three miles from Roma Norte) to the upscale Polanco neighborhood.
Museo Soumaya is unique because on the outside, its exterior is composed of thousands of hexagonal aluminum pieces, and it's quite a sight to see. Inside, it's likely not what you'd expect (we were surprised), as you'll find ancient Chinese and Japanese ivory sculpture, turn-of-the-century French art and an entire floor of sculptures from centuries past in an open floor plan with natural light.
On the first floor are some noteworthy Diego Rivera murals and mosaics. There's also a Botero sculpture housed in the Museo Soumaya - can you find it?
Avenida Horacio
Avenida Horacio is one of the main thoroughfares of Polanco, and what's so nice about it is that it's like a boulevard with a leafy walkway in the middle. You can walk through Polanco nearly uninterrupted by traffic and admire all the plant life and sporadic vendors throughout your walk.
Antara Fashion Hall & Cinepolis VIP
Want to transport yourself into the modern and new-wave shopping malls of Mexico City? Antara Fashion Hall is an upscale mall, where you'll find Western brands, a large grocery store, several bars and restaurants that cater to the Western style and probably our favorite aspect of this mall, Cinepolis VIP, where we saw Spiderman on Christmas Day. If you're in Mexico City and you want to see a movie, this was a very comfortable experience!
Sights North of Zócalo and Centro Histórico
Biblioteca Vasconcelos
This biblioteca, or library, is one of the most beautiful in Mexico City. Entrance is free, and it's usually open til 7:30 pm on most days. Go for its photographic qualities - its six floors of boxy metal cubic design will have you looking up and up. Take the steps (or elevator) to the top floor, and then get the dizzying view down!
This library is one of our top ideas for the best places to take photos in Mexico City, among some other great spots in the region.
Mercado de Lagunilla
We're not sure where we heard about Mercado de Lagunilla, but we are sure glad we went.
We walked toward Lagunilla, a very local neighborhood where we saw no other foreigners nor tourists, and made it all the way to the Mercado de Tela, where we entered right before closing hours to see rows of quinceañera dresses, custom suit shops, decorations for parties and wedding dresses. Outside the fabric market, in the market itself, we found street food, toys, dolls, shoes, clothes and you name it.
Given that this is not a typical tourist attraction of any sort, we recommend taking a responsible level of safety precaution in order to keep your bag and pockets safe. Check out our Mexico City safety guide to see exactly what we mean.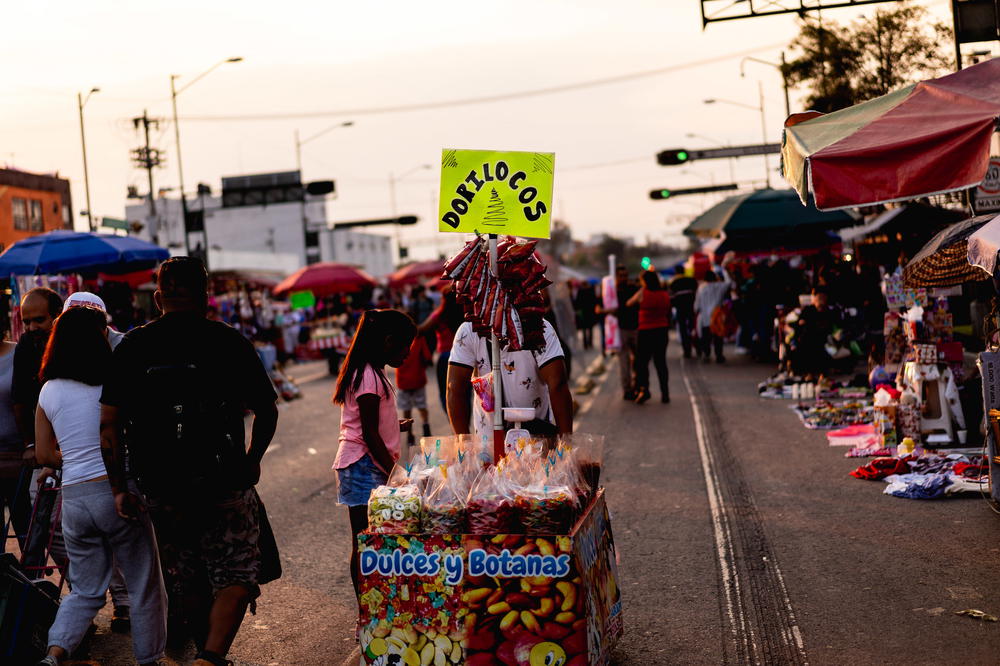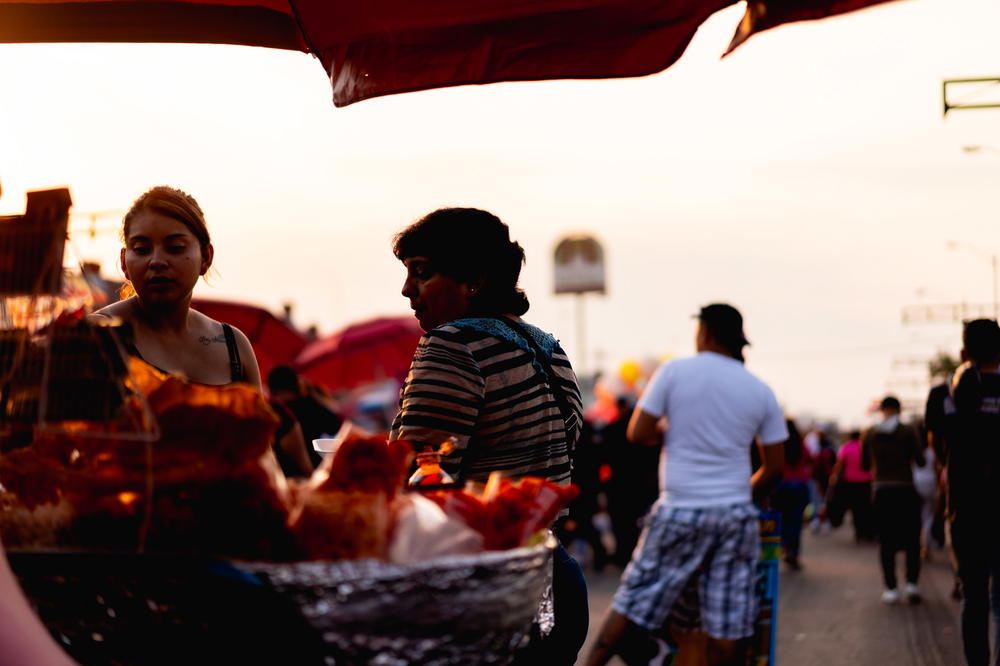 Entertainment and tours in Mexico City
Our favorite Mexico City Food Tour
If you're a foodie, we suggest taking a Mexico City food tour with Eat Like a Local. After our month and a half in Mexico City, we still learned some new things by going to the markets with our awesome local guide, Rocio. We visited markets we had never stepped foot in, and ate foods we had never tasted. Above all, our guide made us feel safe and informed. We also had so much fun!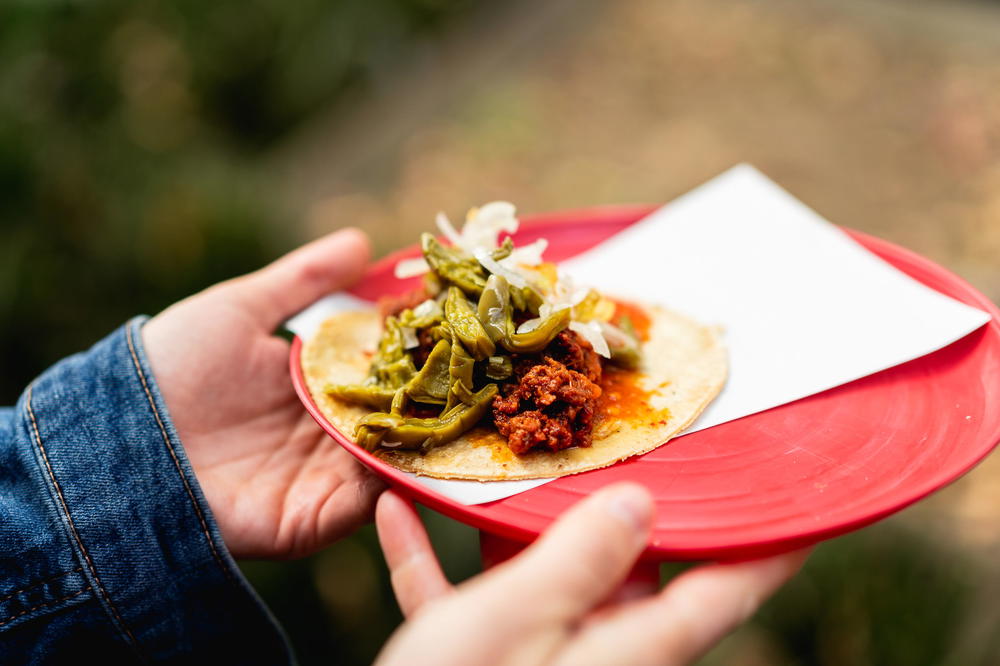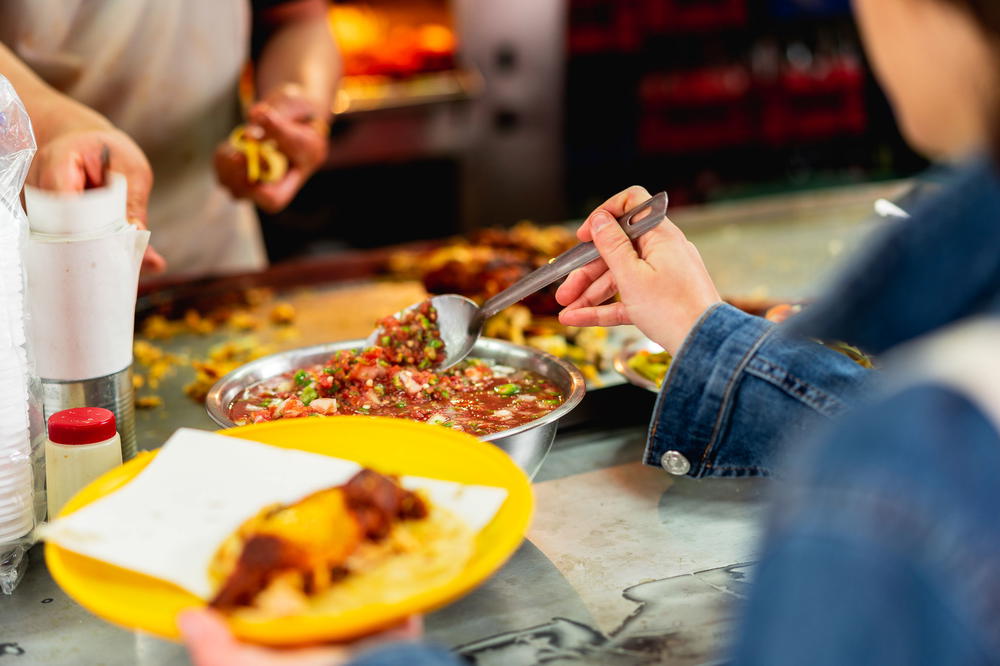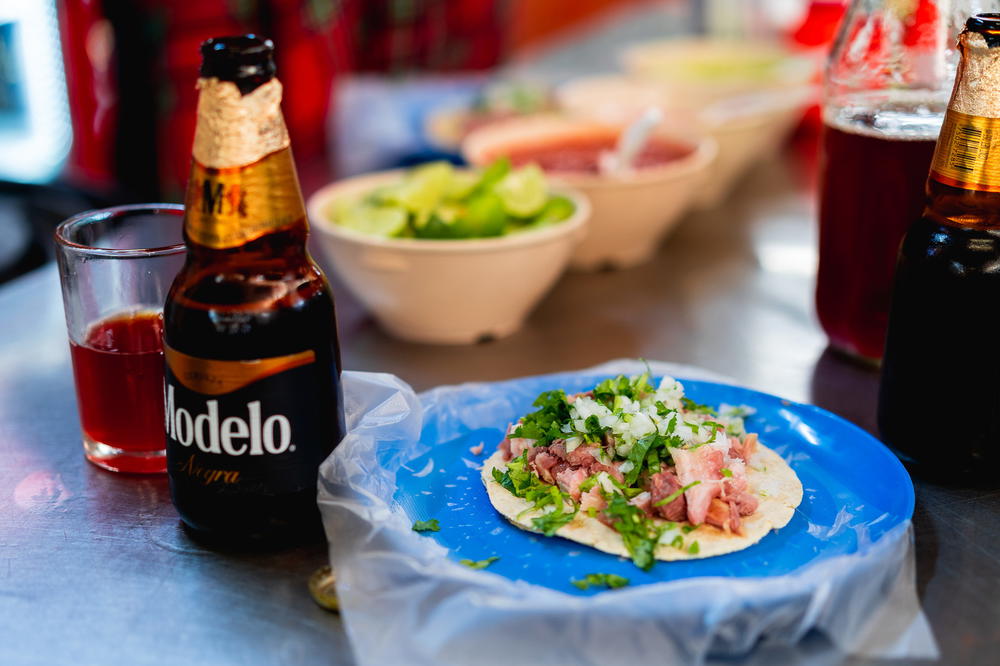 Lucha Libre
Lucha Libre is a dramatic and exciting version of wrestling-meets-entertainment and it is a true Mexican tradition. Lucha Libre (meaning 'free fight' in Spanish) takes place in an arena with the fighters in a ring, in a series of rounds, starting with female fighters, then some one-on-one fighting and finally lots of teams-taking-on-each-other fighting.
The performance is theatrical and the aim is to rev up the audience, but the fighting is also very physical and in fact, very dangerous. You have to give these guys credit for doing what they do! Lucha Libre takes place most nights of the week and tickets are not expensive and are in the range of 200 pesos each ($10 USD). You can buy tickets on Ticketmaster.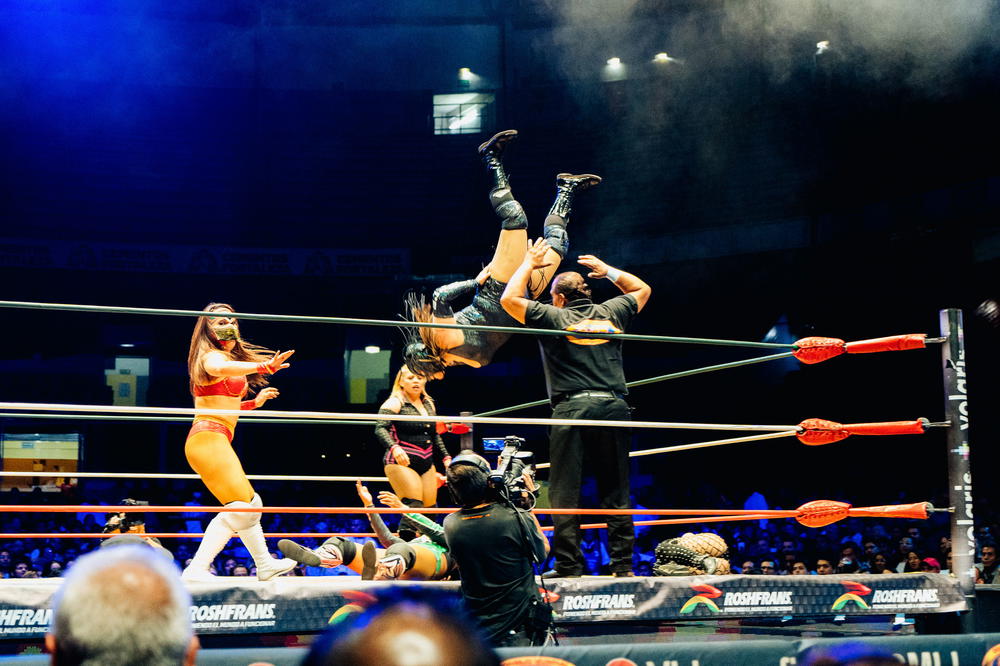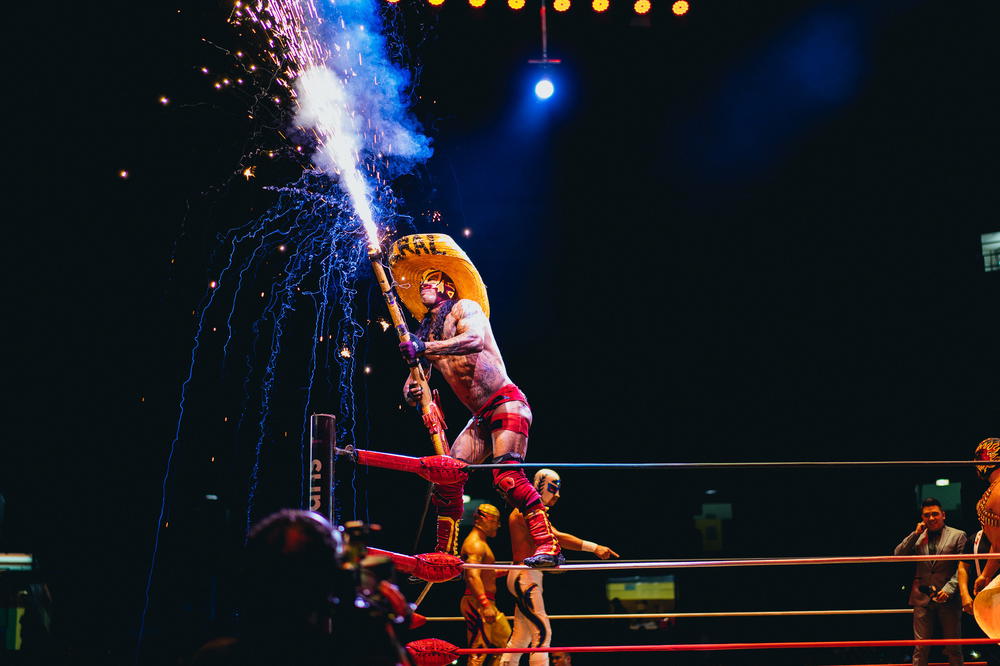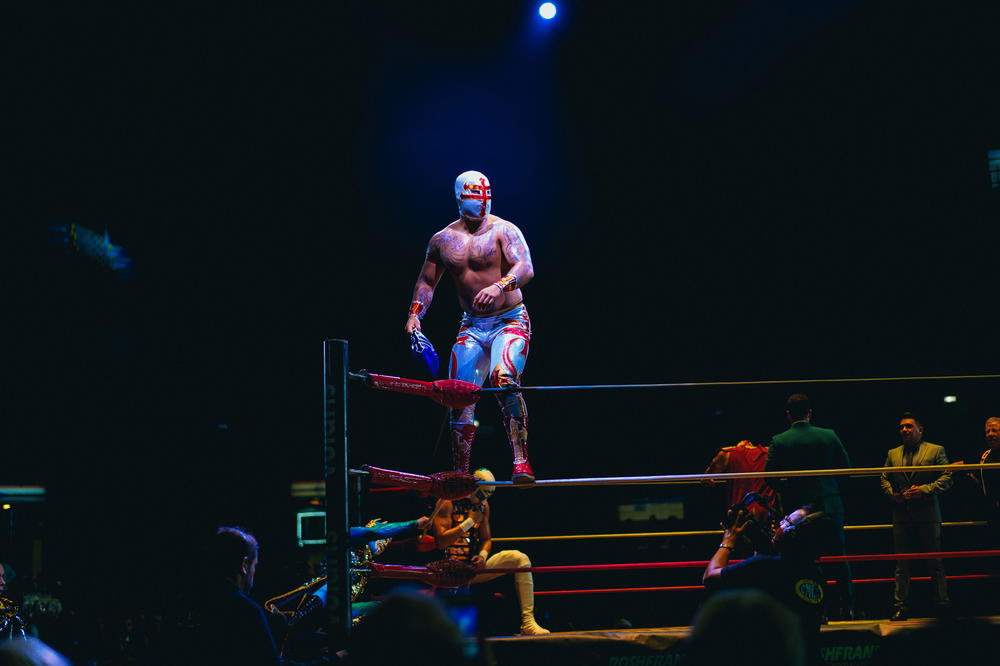 Attractions outside Mexico City and beyond
Xochimilco Canal Boating
If you want to have a day with a group floating on a multi-colored boat down the canals of Xochimilco, take an Uber out to this region of Mexico City and hop on a boat for a morning or afternoon.
You will float through the canals and you can buy your own food and drink to bring, or buy things from vendors who pass in boats. You can buy micheladas, pulque, tamales and more, and you can pay mariachi bands to play a song for your group!
How's everyone getting to Xochimilco?
Xochimilco is like a day trip within CDMX, so going with a group is great! Plus, see Frida Kahlo's house in Coyoacan.
Teotihuacán Ancient Pyramids
These ancient Mexican pyramids were built by civilizations way before the Aztecs had control of the region, and you can visit them for a day trip. Beware that LOTS of tourists come here, and weekdays will be less crowded than Saturday and Sundays. Want to see them from above? We went with Sky Balloons Mexico for a very early morning hot air ballooning experience and it was awesome.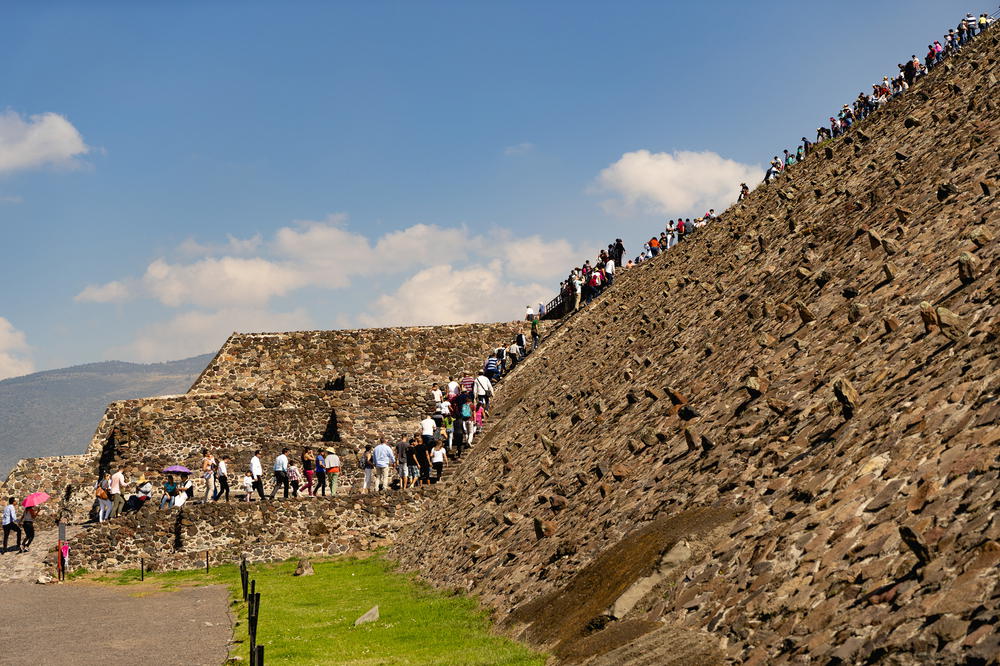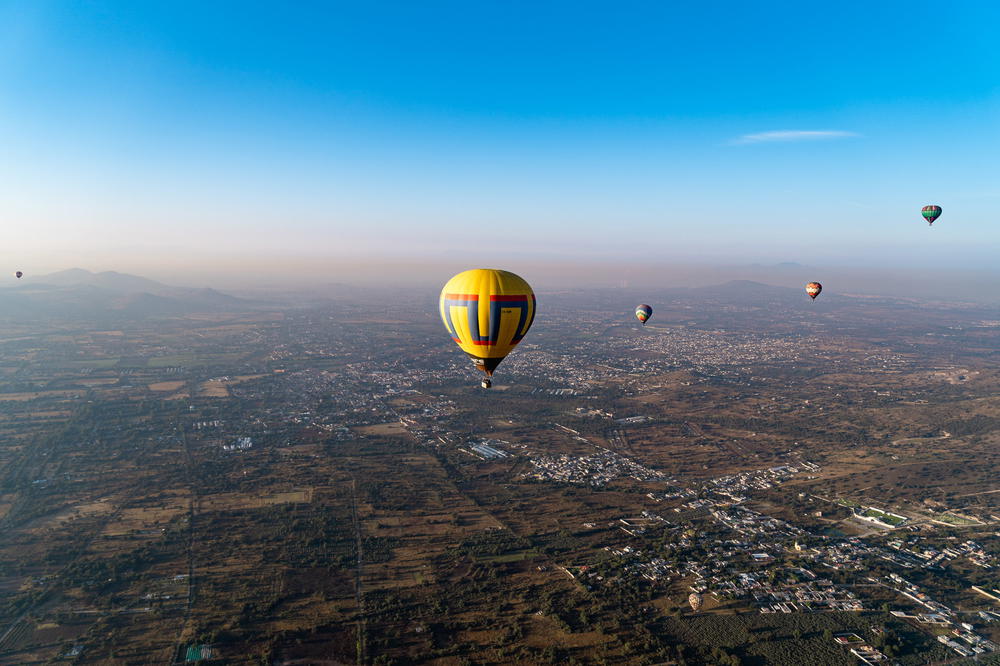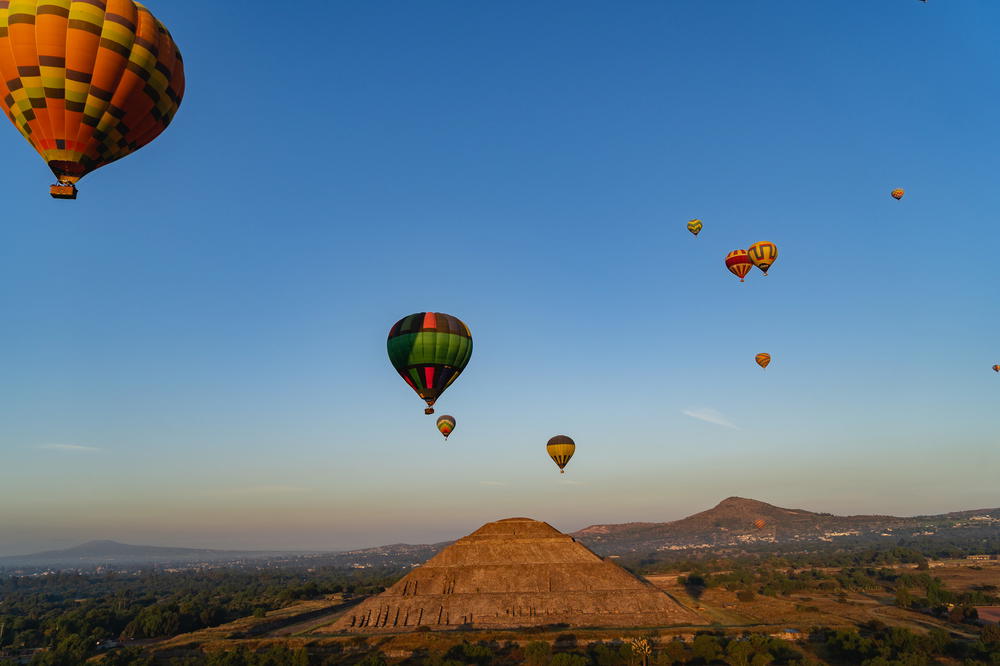 What's the best way to see Teotihuacan?
As Teotihuacan is a bit far, going with a guide in the early morning is a great choice!
Our Mexico City Yoga Recommendations
OV Yoga
OV Yoga is a boutique yoga studio located on Avenida Amsterdam in Condesa. Classes run several times a day and with several different teachers.
You can drop in, or reserve in advance. Note: prices differ for payments on cash and credit, and classes with the studio's founder cost slightly more than with other teachers.
Greenyoga
Greenyoga operates in several different locations in Mexico City and the teachers are great.
Becca tried the Roma-Juarez location! Note: the studio itself is up two flights of dizzying spiral staircase steps, so if you have a fear of open staircases, choose a different studio. Downstairs near reception, there is a tiny cafe with healthy and gluten-free snacks. You can rent mats.
Walk-ins are fine, but be sure to check the schedule because the classes are specified by level, so it's best to choose which suits your skill level.
Where to Stay in Mexico City
Selina Hostel & Selina CoWork
Selina Mexico City Downtown is a new hostel-hotel in a vintage and iconic Mexico City hotel, formerly Hotel Virreyes. This massive property was converted into the backpacker and digital nomad accommodation in early 2018. There's WiFi throughout the property, two different communal kitchens (one is specifically for apartment guests), and rooms come in a variety of dorm bed options, privates and studio apartments.
In addition, Selina Mexico City has a coworking space. You can book a hot desk for a day, week or month, and there's even a private outdoor patio for CoWork members to use!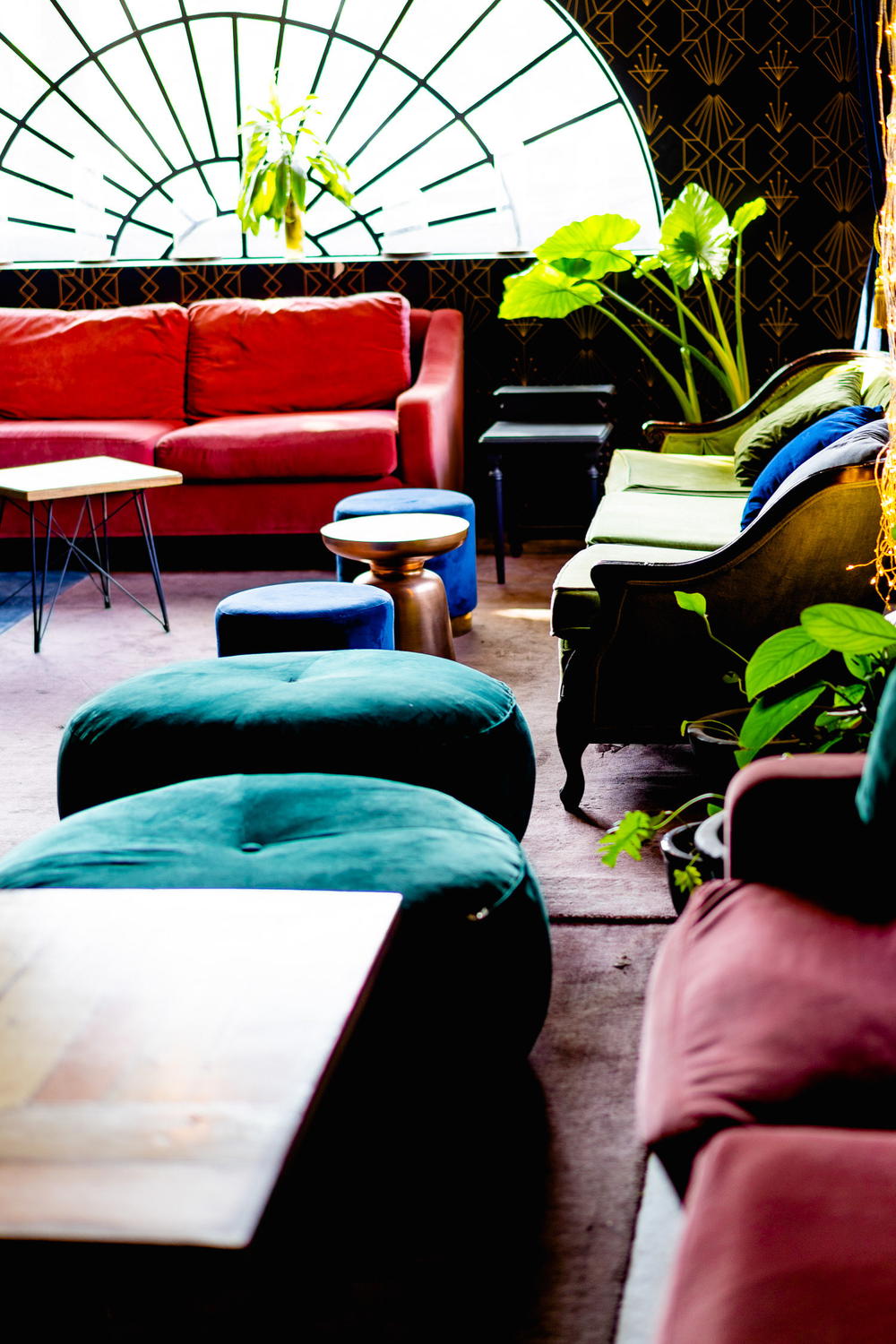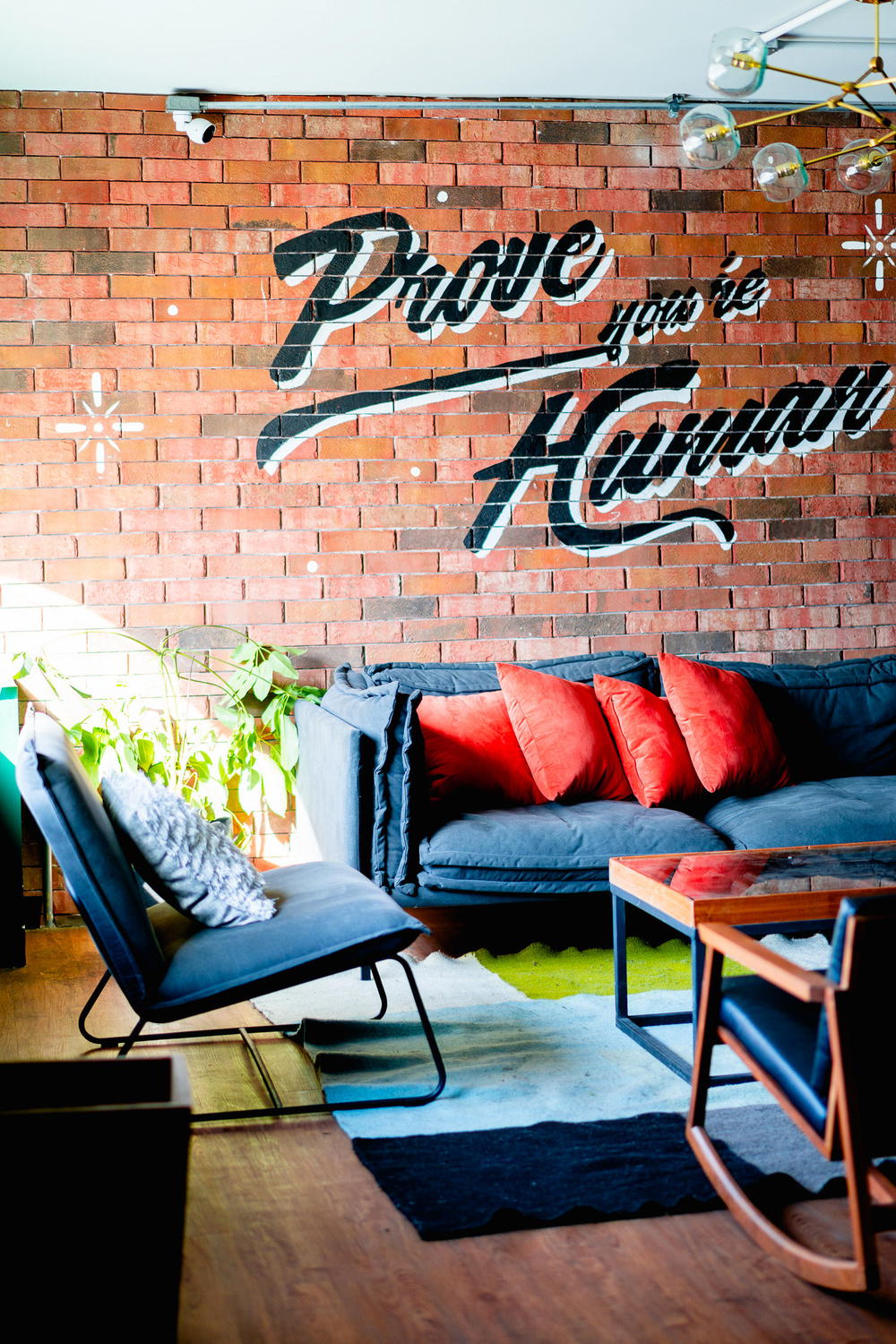 The Red Tree House
The Red Tree House is a beautiful boutique hotel full of character in Condesa, right off Avenida Amsterdam. Rooms are all built off of a central courtyard that makes you feel like you left the city. You'll be surrounded by greenery, tables with umbrellas and angular staircases painted yellow, red and orange.
The lobby and common areas for guests are like being home in a mansion, with a fireplace (great for winter chilly nights), dining area for the morning breakfast hours and lots of books to read.
Casa Decu
Casa Decu is a boutique hotel located several steps away from The Red Tree House, but with a very different vibe. Casa Decu is an art deco building transformed into an Instagrammable art-deco-meets-modern haven for the trendy traveler.
If you're into roof decks, you'll love hanging out on the sunny rooftop, which has places to sit and have a coffee.
Four Seasons Mexico City
The Four Seasons Mexico City is top-notch, with an interesting location right near Bosque Chapultepec and Avenida Paseo de la Reforma, a major road. It is sandwiched between Cuauhtémoc and Roma, making everything pretty accessible.
The Four Seasons is unique because it has a leafy courtyard where the restaurant is located, and at night it feels a bit like an urban jungle. If you look up, you can see lit-up neon skyscrapers nearby. Even if you don't stay at the Four Seasons, we recommend having a drink at Fifty Mils, the hotel bar.
Hotel Condesa DF
We love the location of Hotel Condesa DF, and based on their fabulous rooftop bar, we can only expect that the rest of the hotel is just as wonderful.
Hotel Condesa DF is located across from Parque España in the neighborhood of Condesa, with loads of cafes, restaurants and bars nearby. Hotel Condesa is chic yet defined, and classy yet not pretentious. It seems like a good bet for a trendy traveler who wants good access to lots in the neighborhood.
How to get around Mexico City
There are so many ways to get around a massive metropolis like CDMX. Let's look at a few of the easiest ways to get around with transport.
Take Uber
We heard from some Mexicans that Uber changed Mexico City. With the start of Uber in CDMX, locals started going out at night more, because getting a cab home would be safe and affordable.
We took Uber during our first month in Mexico City (that is, when we didn't feel like walking!) and Uber Pool as well (gotta stay green!). All the drivers were really nice and most were very friendly, too.
The Mexico City Metro
If a metro system can't scare you, then try out the Mexico City metro.
There are lots of fun facts about it. For example, did you know that each station has a pictograph symbol? You'll see a guitar and scarf to symbolize mariachi bands for the Garibaldi stop, a cricket for Chapultepec (the Spanish word "chapulín" came from the Nahuatl word chapultepec, meaning cricket) and two doctors for the neighborhood stop in Doctores.
Each ride costs 5 Pesos, which is approximately $0.25. For each ticket, you can go an unlimited amount of stops as long as you stay within the system by transferring and not leaving the paid area. To get a ticket, you can enter at any entrance of any stop and head to the Taquilla (ticket booth), where you slide your bill or change through a window and receive your change and a paper ticket. Paper tickets get fed right-side up into the turnstiles, and then you'll be in!
Read signs carefully to ensure that you're going in the correct direction for your destinations, and watch your pockets!
While we did not experience any crime in the Mexico City metro, it's true that at rush hour, it's more difficult to see who has access to your pockets and your bag when you're crammed in a crowded train car.
The metro runs until midnight most days of the week, but we don't suggest taking it much after 10 pm for safety reasons. During daytime, there's no problem.
The Mexican Peso: What to know and expect
The currency in Mexico is the Mexican Peso. At the time of writing, the exchange rate was approximately 19 Pesos to 1 USD. When we arrived in Mexico, the exchange rate was closer to 20 per dollar, so in order to figure out what we're paying, we divide by 20. You'll find that most street tacos cost between 10 and 15 Pesos, while tacos in restaurants (depending how nice the place is and which type of meat you are ordering) will be priced at 20-30 Pesos.
A bottle of water usually costs 10 Pesos. A beer at a dive bar will be around 35 to 55 Pesos, and at a fancier bar, upwards of 80-90 Pesos.
Can you bargain in Mexico City? You can bargain sometimes on items that do not have a set price. We've tried bargaining for some things, and haven't won. Other times, buying a second of something and asking for 10 Pesos off as a discount works (mostly with artisan vendors who have their goods laid down on a tarp on the street).
Denominations of bills come starting at 500 Pesos, and this is what you'll get when you withdraw from an ATM. From there, there are 200-Peso bills, 100-Peso bills, 50-Peso bills and 20-Peso bills.
For amounts less than 20 (approximately 1 USD), there are 10-Peso coins, 5-Peso coins, 2-Peso coins, 1-Peso coins and 50-cent-Peso coins. We didn't see any that were smaller than a 50-cent coin, and we mostly only received them as change in markets.
Safety in Mexico City
In the 45 days we lived in Mexico City, we did not experience any crime. Given, we carry backpacks and purses with zippers, we don't travel with too many flashy electronics unless we're taking photos with our cameras and we don't hang out in dangerous areas!
Still, we've developed some helpful habits from spending more than four months in Latin America, for both our second times.
We never leave our phones on the table if we're sitting at an outside cafe, never take our bags out of view at restaurants (i.e. keep them at our feet rather than on the back of a chair, as we have heard of theft happening this way) and we of course try not to look like lost foreigners.
For food and drink safety, never, under any circumstances, drink the water that comes out of the faucet in Mexico City. Aside from not being drinkable, the tap water in CDMX flows through old pipes that contain lead, so this is not safe for anyone.
In most restaurants, ordering water will result in receiving water in a plastic bottle, and if you order 'agua mineral,' this means carbonated water (seltzer), which comes in plastic bottles or cans.
We found that it was fine to wash fruits and vegetables with tap water. If you are erring on the side of caution, you can eat only fruits that have a peel and only vegetables that are cooked (which is not hard in Mexico City, considering all the salsas, fried foods and things cooked right before your eyes).
The last topic of safety to cover is that of altitude. Mexico City is located pretty high up in altitude, compared to most places in the US, aside from Denver. You may feel short of breath, dizzy, nauseous or fatigued in your first few days.
The remedy for this is drinking lots of fluids (go to an Oxxo or 7-Eleven right after checking into your accommodation to stock up on some potable water or juice), having frequent small meals and avoiding alcohol (you can quote us on this).
Altitude sickness, if you experience it, usually lasts between one and three days, and then you become acclimated.
Enjoyed our article?
Consider supporting us! We're a 2-person team (learn more about us here) and your support enables us to create quality content. Thank you!