Coliving & Coworking in Selina Mexico City Downtown
Written by Becca
•
Updated on September 14th, 2023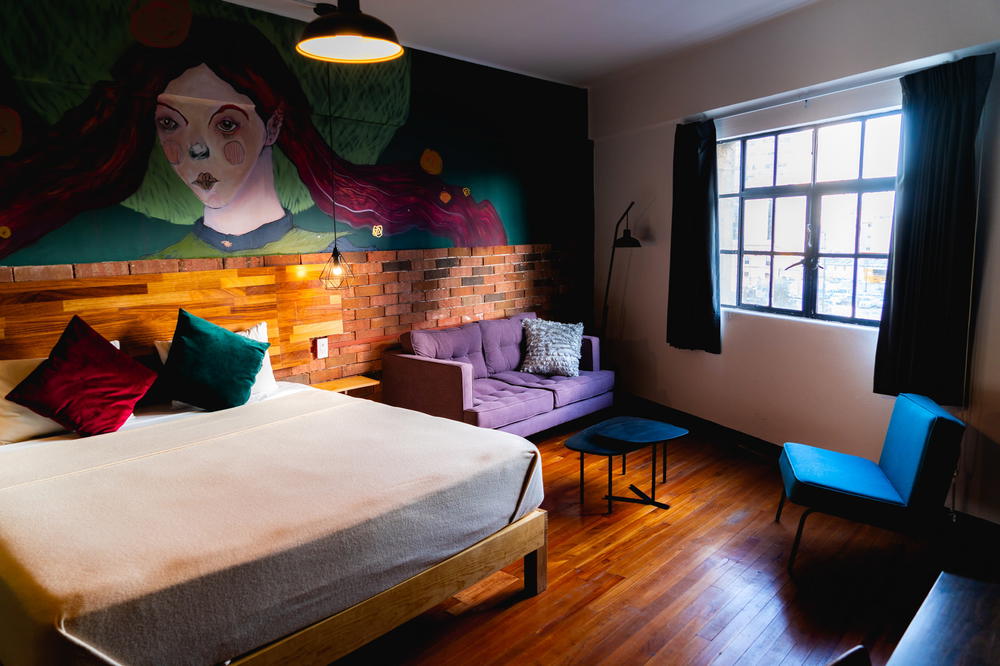 The best digital nomad-friendly coliving and coworking is Selina Mexico City Downtown, with coworking space and apartment-style living in the heart of Mexico City.
This article may contain affiliate links. We earn a small commissions when you purchase via those links — and it's free for you. It's only us (Becca & Dan) working on this website, so we value your support! Read our privacy policy and learn more about us.
What if your commute could be 0 minutes and you could live in a comfortable apartment in a social environment, in one of the biggest cities on earth?
The answer is here, and it's Selina Mexico City Downtown, where a coliving-coworking package is available for digital nomads, people who work remotely and travelers who want comfortable accommodation and conveniently-located coworking space.
Check them out on Hostelworld or directly on their website!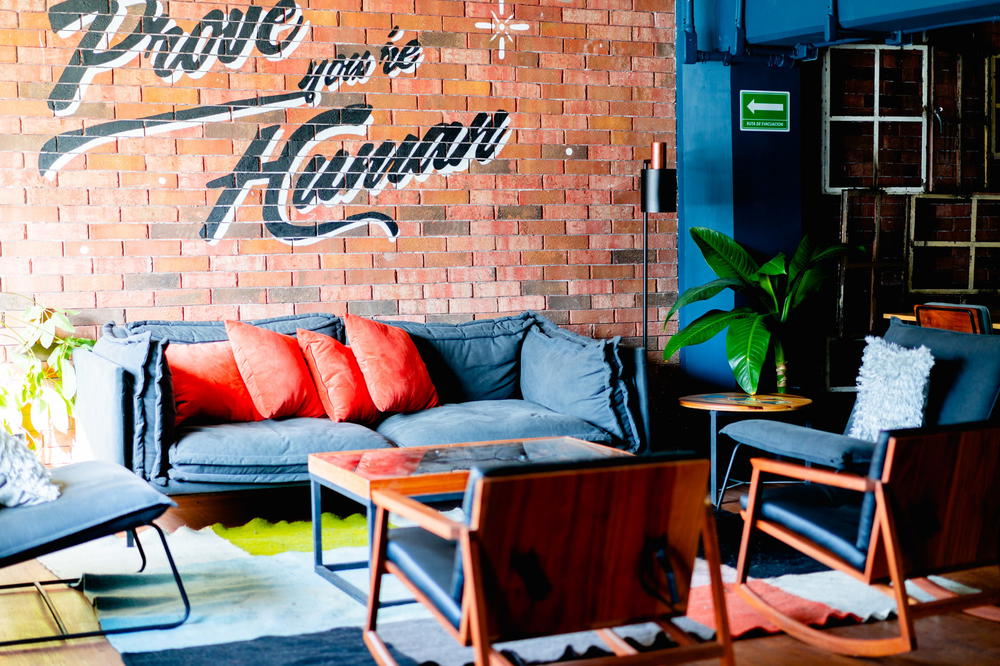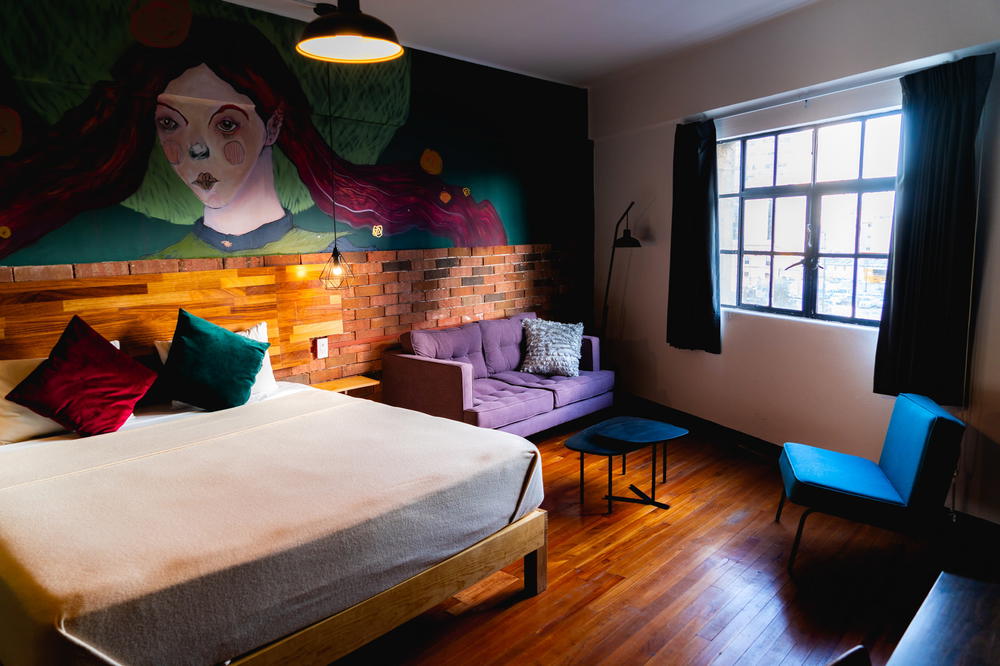 We spent two weeks in Selina's Mexico City Downtown location in a studio apartment and a membership to the CoWork.
Our favorite parts of the experience were the location of the property, which is walkable to coffee shops and cafes that we found, along with some of the best photo spots for sightseeing. We typically consider Centro one of the most interesting areas to stay in during a trip to CDMX.
We also appreciated the speed of the Internet in the coworking space and features of the accommodation like a private kitchen for the apartment guests to use.
Helpful Tip
Looking for new proven ways to save money on flights and airfare to Mexico City? The easy solution is to sign up for Going, the leading way to find flight deals and mistake fares, directly to your inbox. Use HALFHALF20 to get 20% off!
How Selina is redefining travel and work
We first found out about Selina in Medellin, Colombia, where we used the coworking space for a month. This is where we learned about the mission of Selina, which is to redefine travel, work and adventure.
We then learned that Selina has a few locations - well, an entire network, across Latin America and Portugal for the time being. We stayed at Selina in Cartagena, and then at Selina in Mexico City, where we tried out the coliving experience of staying in one of the apartment-style rooms while working daily from the coworking space in the same building.
By bringing travel and work together, we went for the seamless experience of all our needs being taken care of under one roof, in downtown Mexico City.
Coworking at Selina locations worldwide
Selina aims to be the 'digital nomad hotel of the future,' and they are doing this in a few ways. As for working, many Selina locations provide a CoWork - a workspace where you can have a choice of power outlets (there are so many), a variety of spaces in which to sit with your laptop (Beanbags? Outdoor space? Yes!) and high-speed Internet.
Under the "CoWork" section of their website, Selina describes, "The world is your office, your coworkers a global community of digital nomads, creators, entrepreneurs, and thinkers."
For us, this rang true in Selina Medellin, where we networked in the CoWork space, meeting a wide range of digital nomads and professionals who work remotely, from all over the world!
Selina is re-creating this type of environment for the adventurous professional - a type of traveler who works remotely and may be sensing that they have outgrown the hostel experience.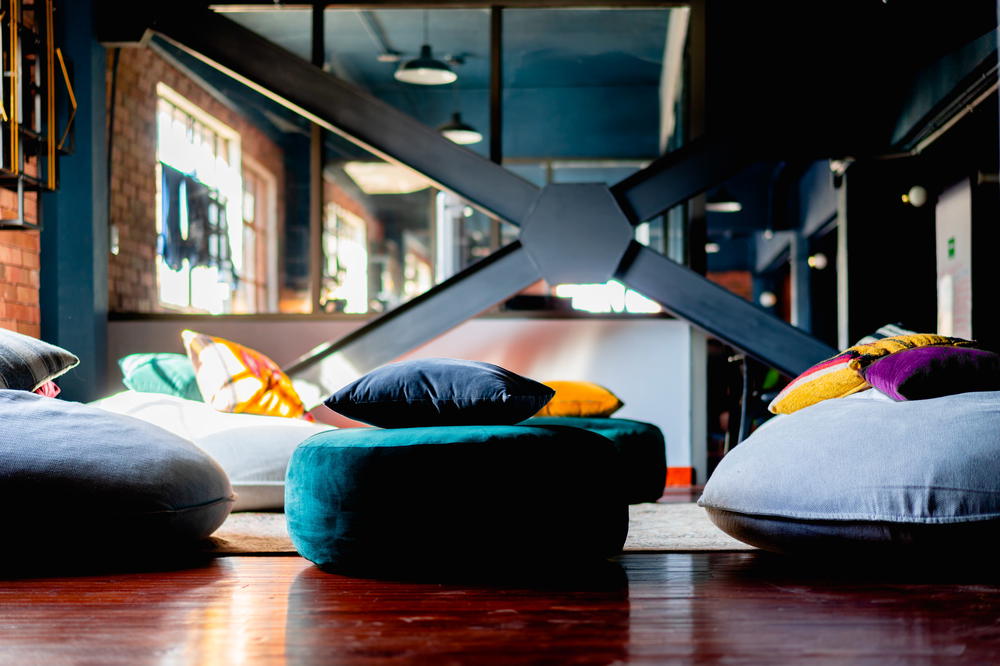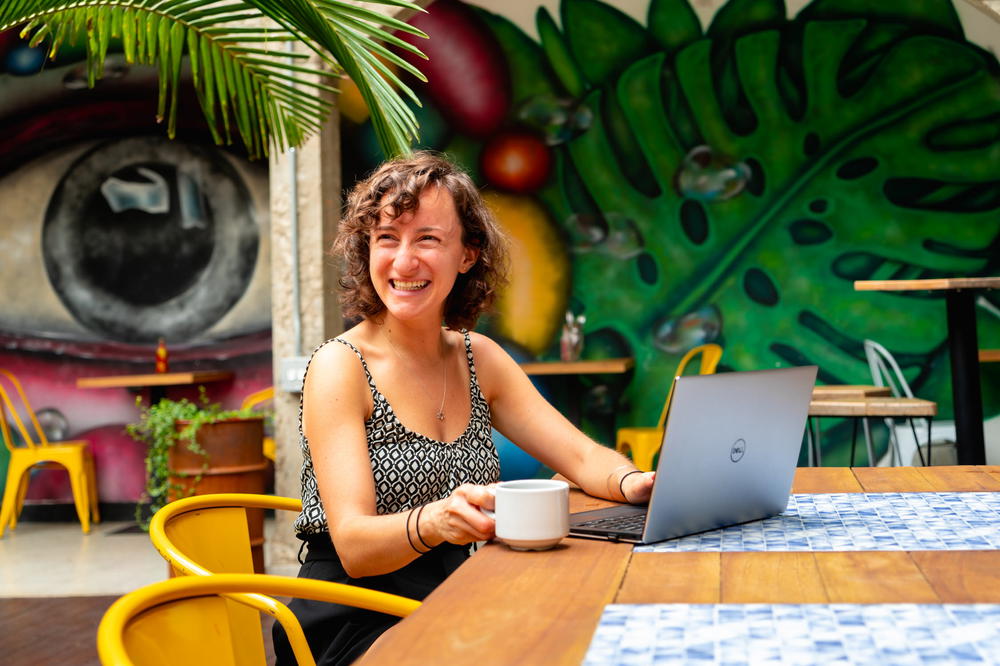 As it turns out, the idea of communal living was based on the idea of the Israeli kibbutz, a type of community living, where sharing and having friends or family around is the whole theme. The founders of Selina, Rafi Museri and Daniel Rudasevski, sought to create a "fun, international, creative working (and living) environment."
Coliving for digital nomads at Selina
In order to round out the coliving experience, there has to be a place to 'live.' Each Selina property has a range of accommodation types for every budget. Dorm beds, in rooms of 4-10 people, are for those who are on a budget and do not mind sharing a room with others.
For the more private traveler, there are a range of private rooms, some even the size of studio apartments. There's a wide range of Selina property types, and that is because Selina spaces are revitalized older spaces. The Mexico City property was formerly Hotel Virreyes, a vintage hotel from several decades ago, and its vintage character is still apparent in the common spaces of the lobby.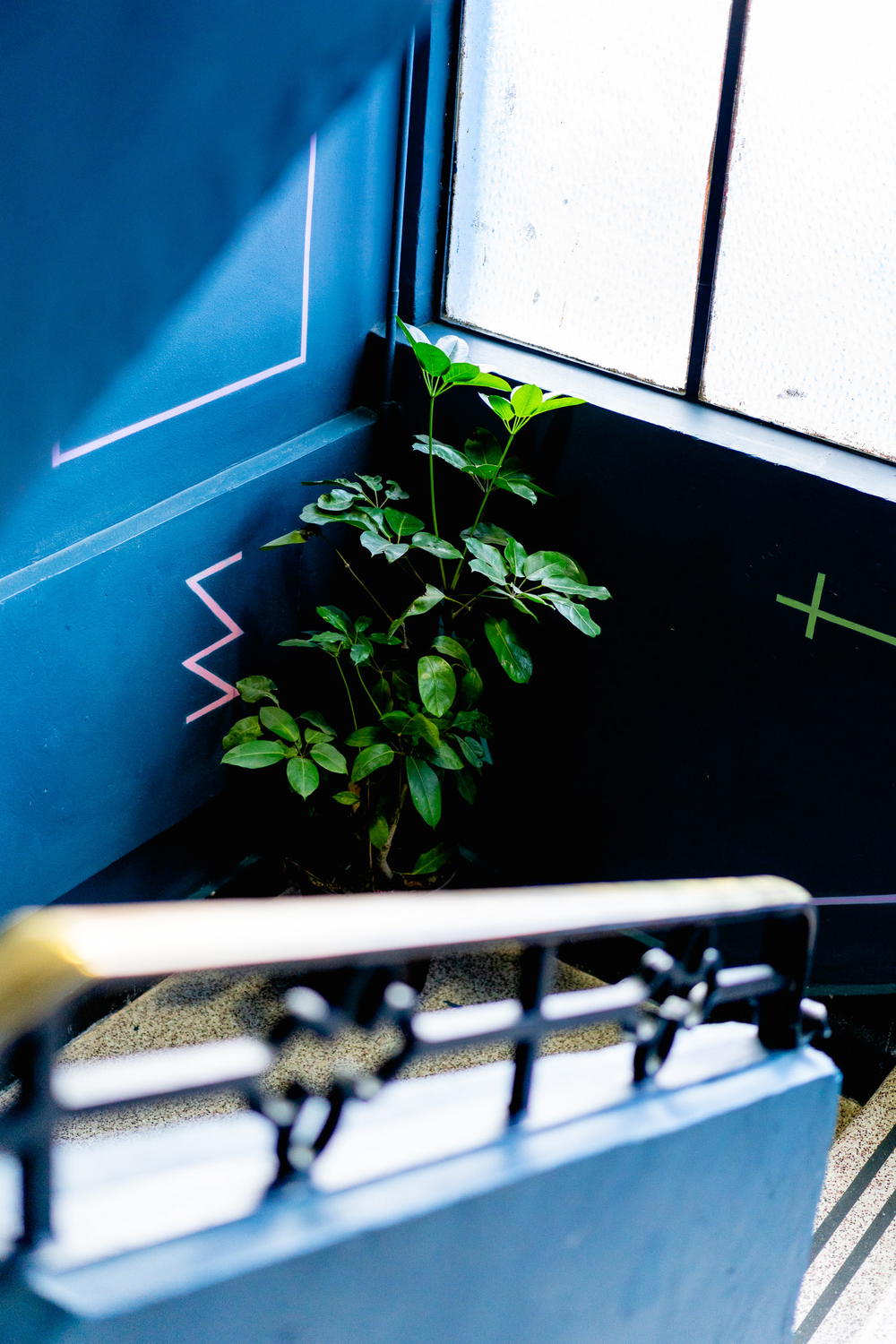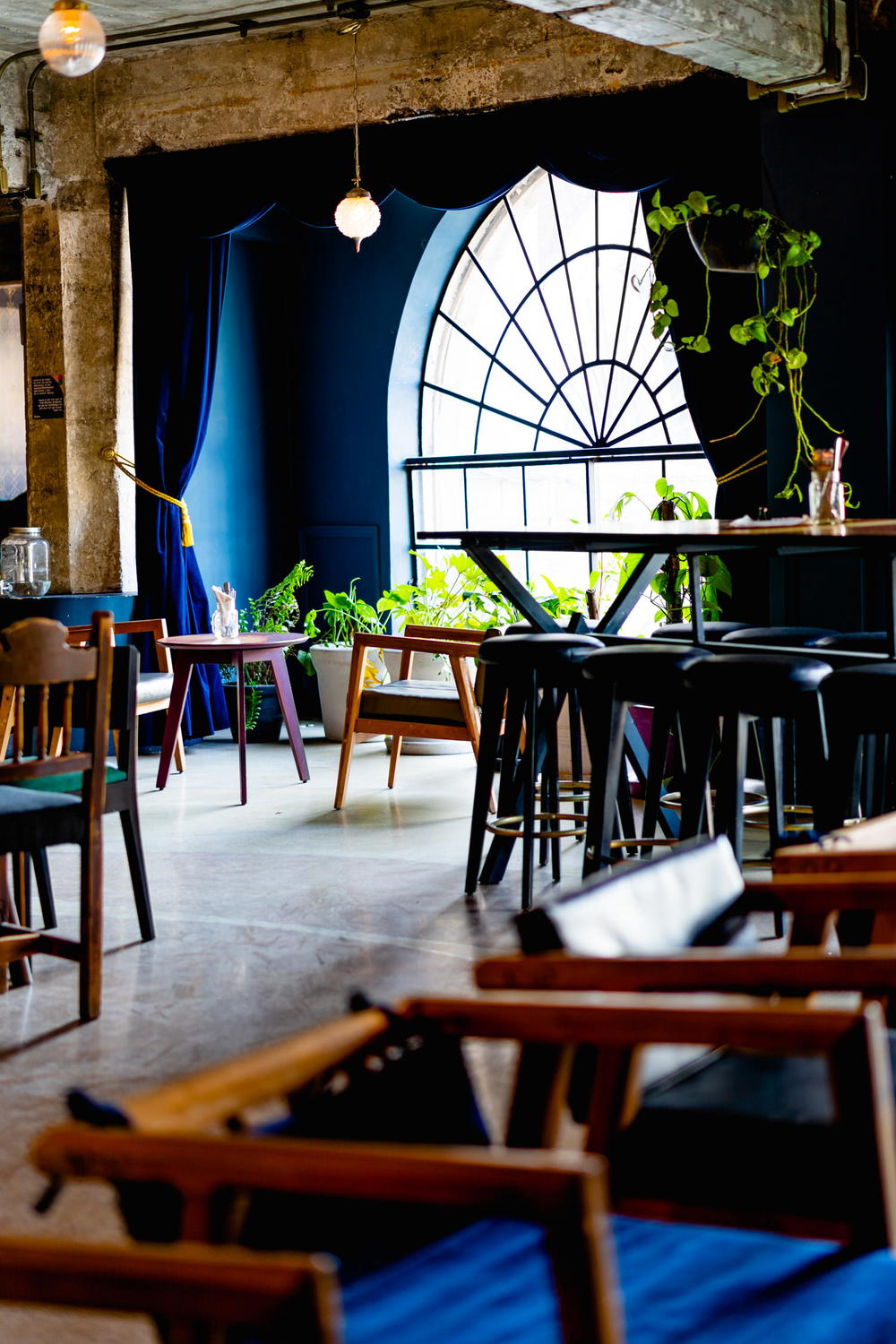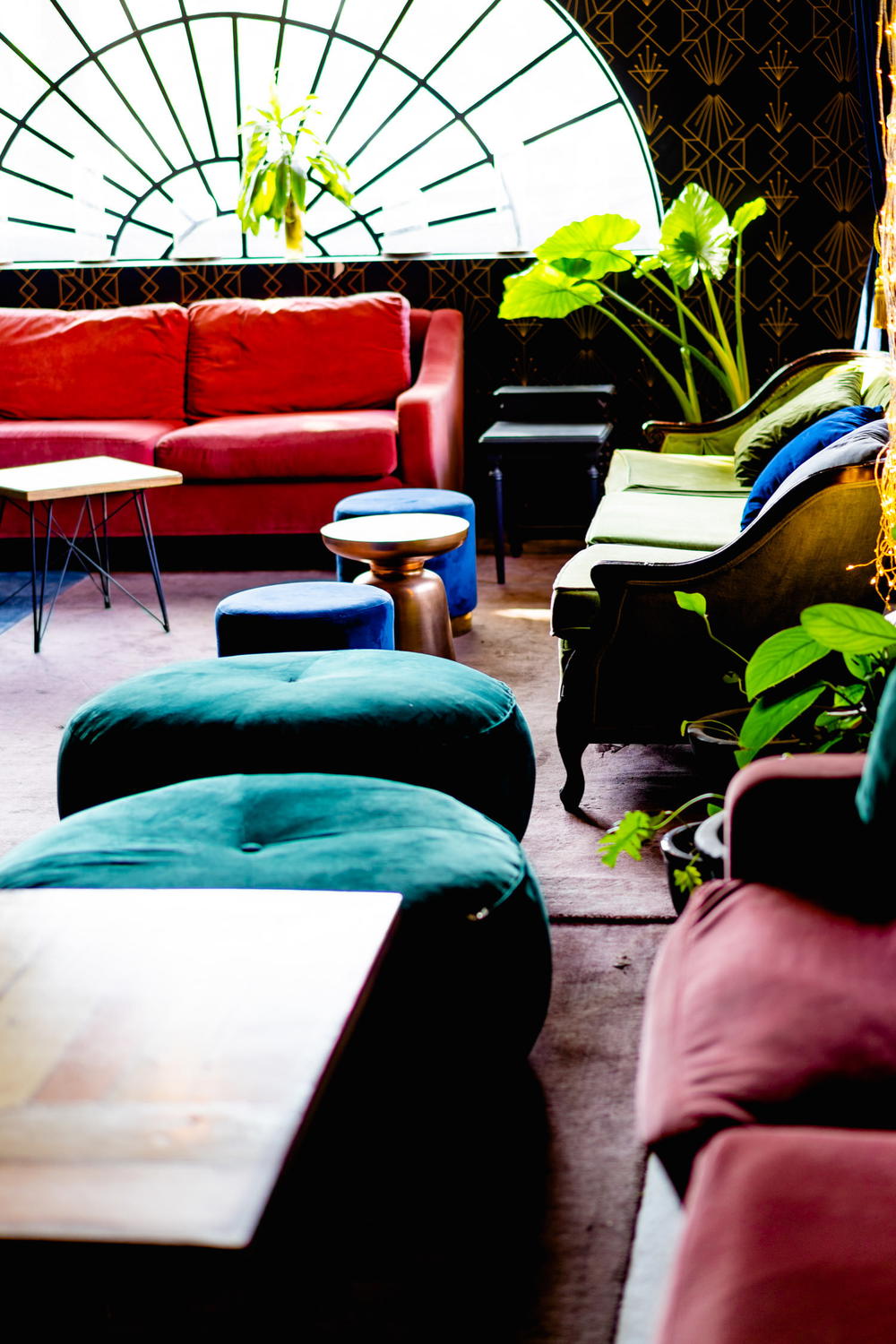 Coliving accommodation at Selina Mexico City
Let's talk about where we are lived while staying at Selina Mexico City Downtown. We lived in one of the many apartment-style rooms. Our first impression was, "Wow! It's big!"
It was perfect for us and gave us a space to work, hang out and sleep. We aren't picky!
How big is the studio apartment at Selina Mexico City?
The room had an entrance area with a shelving unit for clothes, and a sizable wall rack for hanging coats, hats and bags (we have a few of these, so this was really helpful). Moving into the rest of the apartment, there was a queen-sized bed with a comfy fleece blanket and a nightstand shelf on each side. Above the bed was some cool and unique artwork.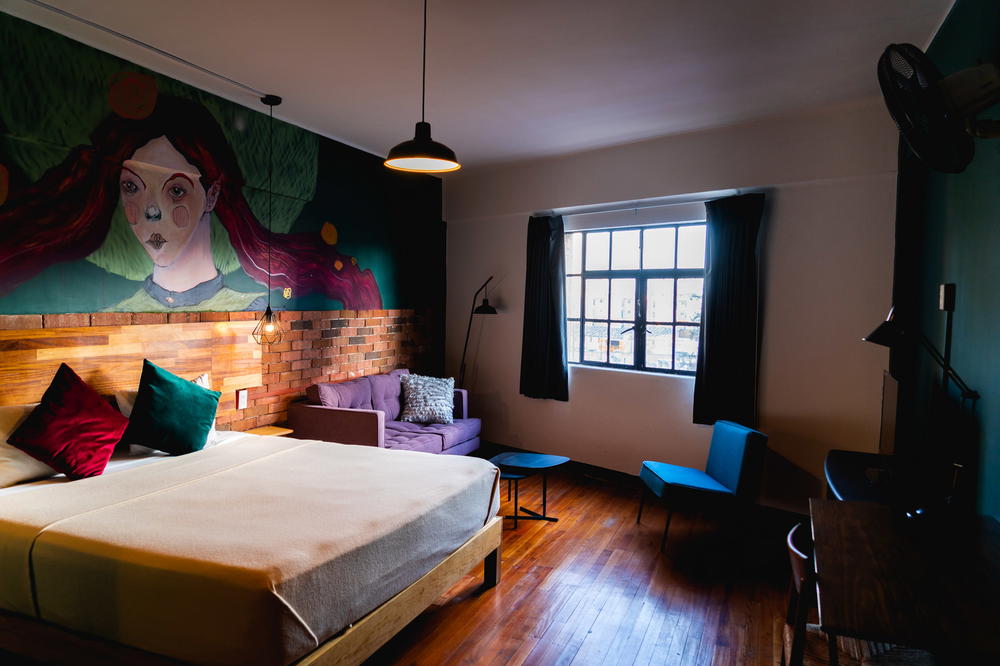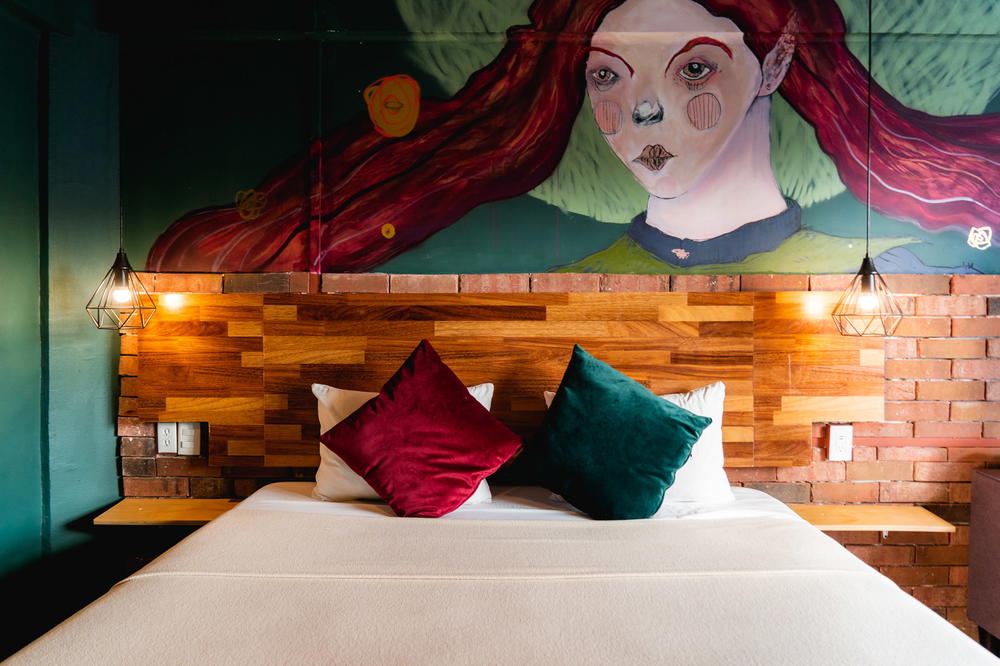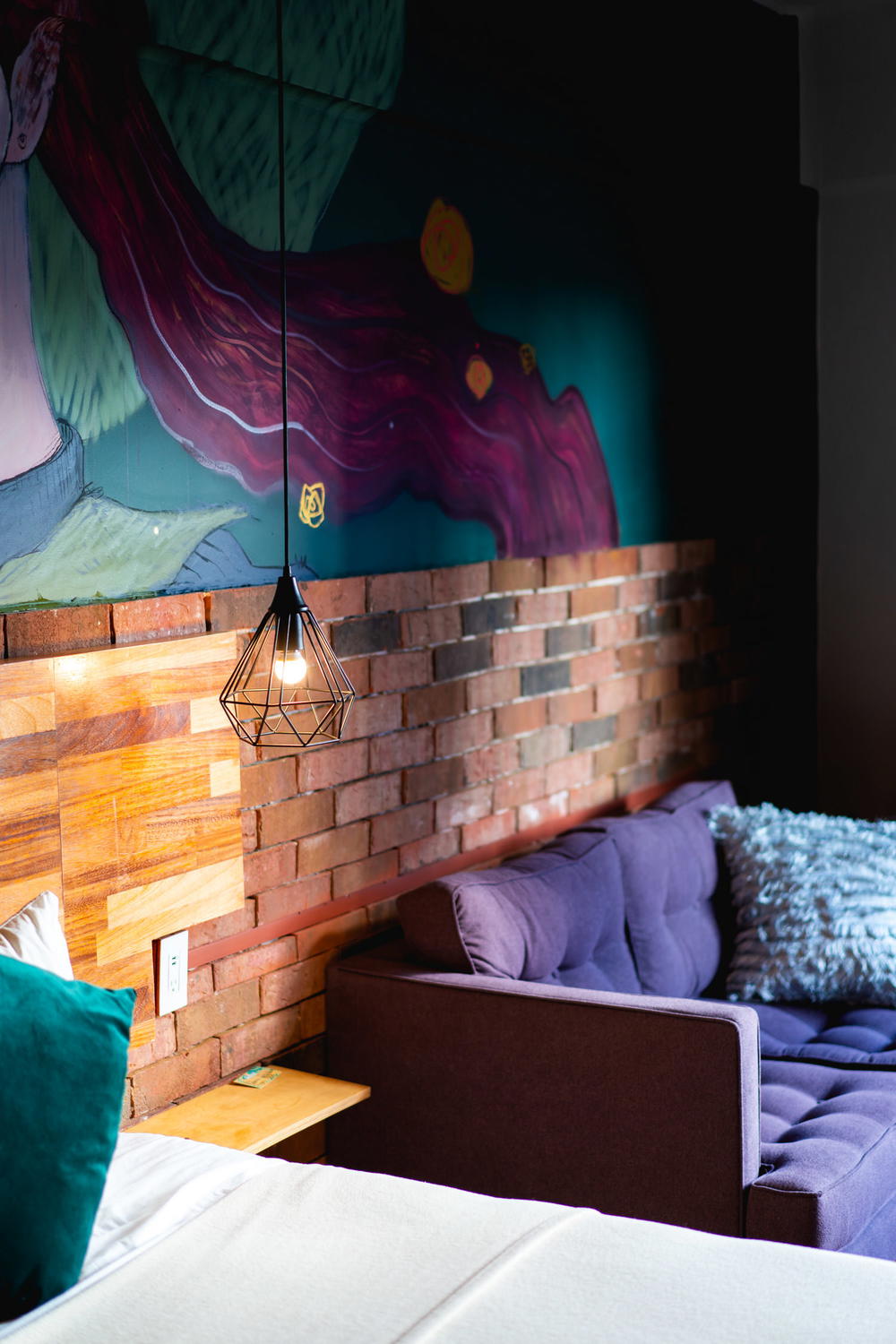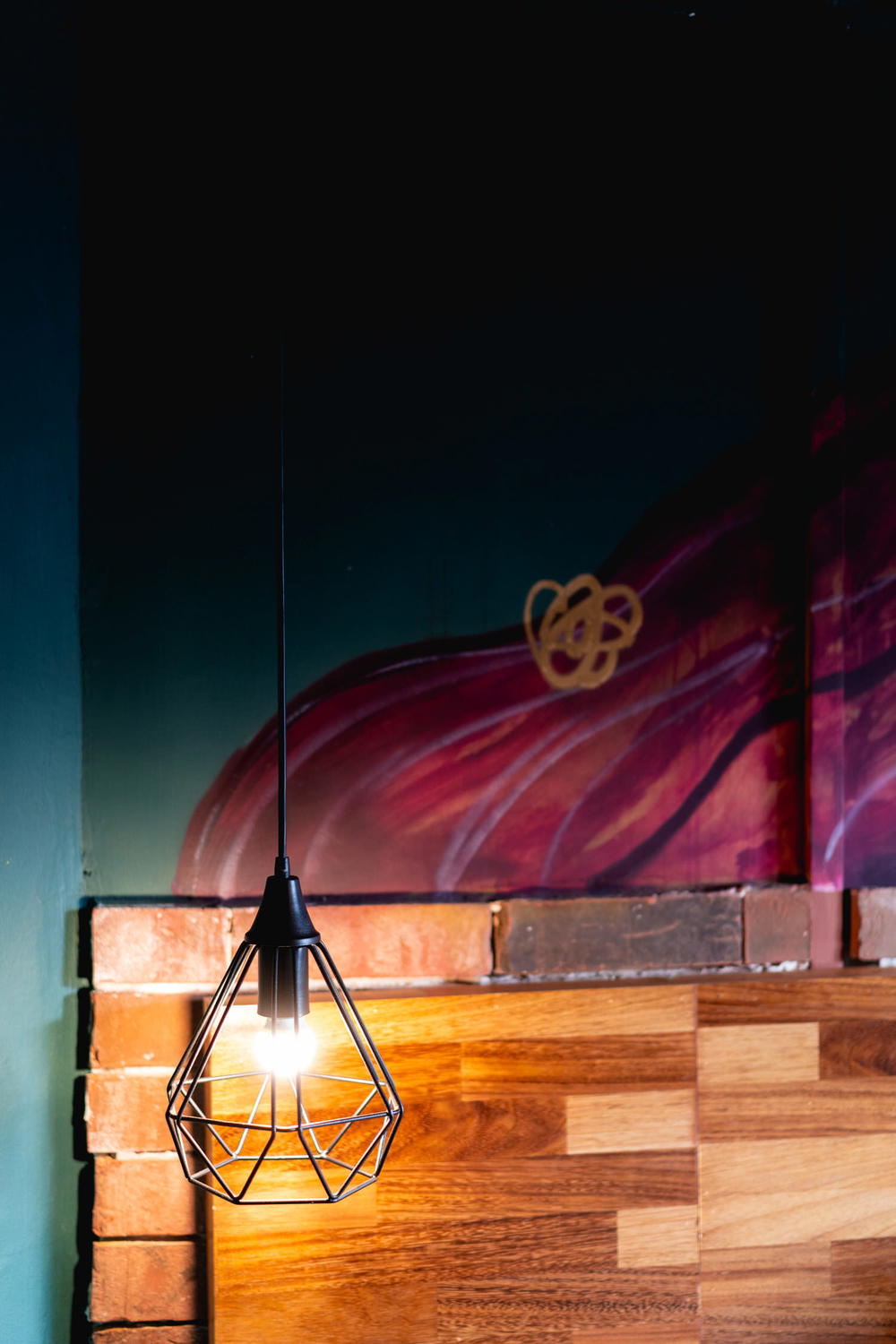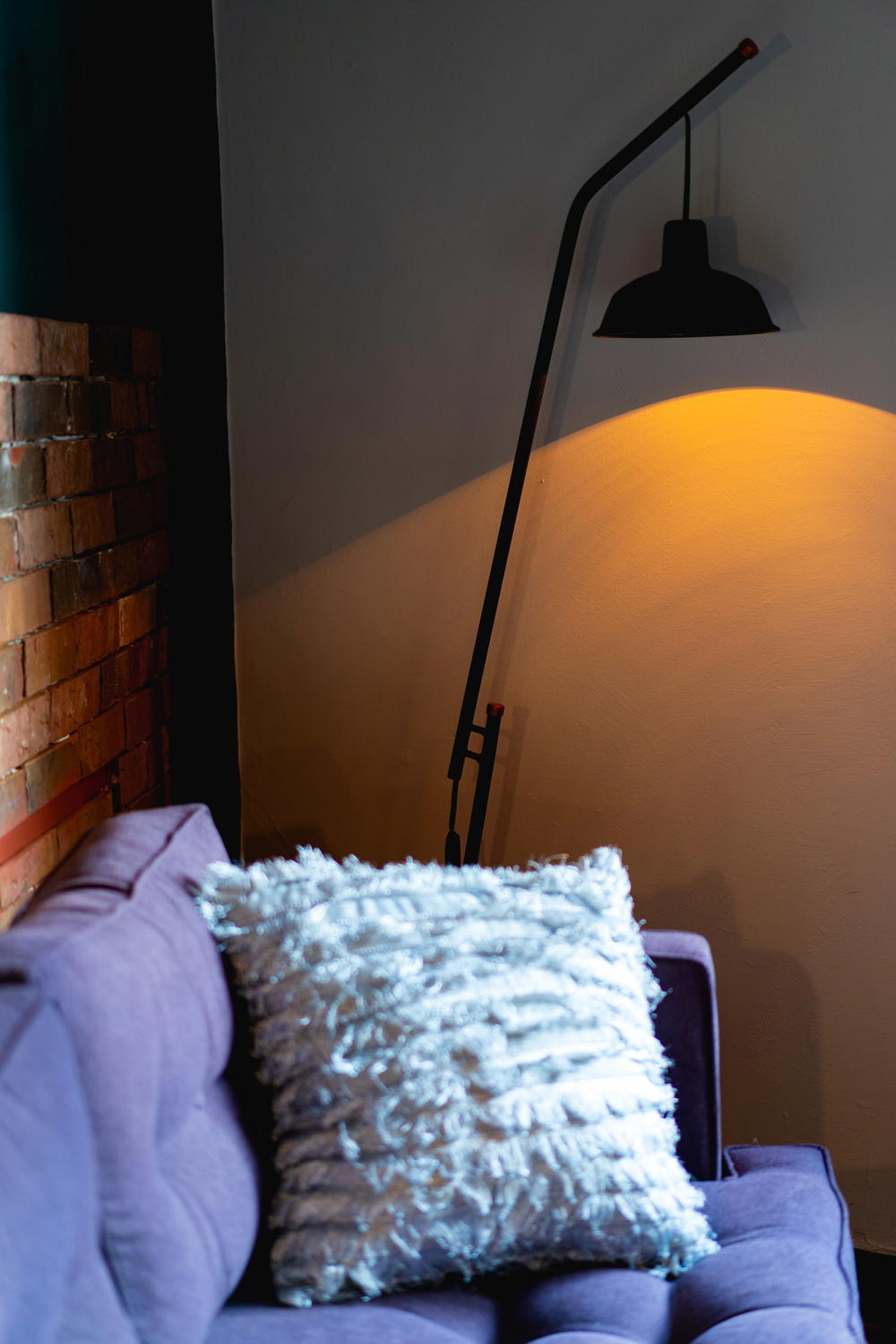 In the rest of our apartment, there was a desk and chair where Dan hosted some of his photography videos against an exposed brick wall, and an entertainment unit with a TV and more shelves. To top off the apartment feel, there was a cute purple couch with some throw pillows. There were so many touches of home!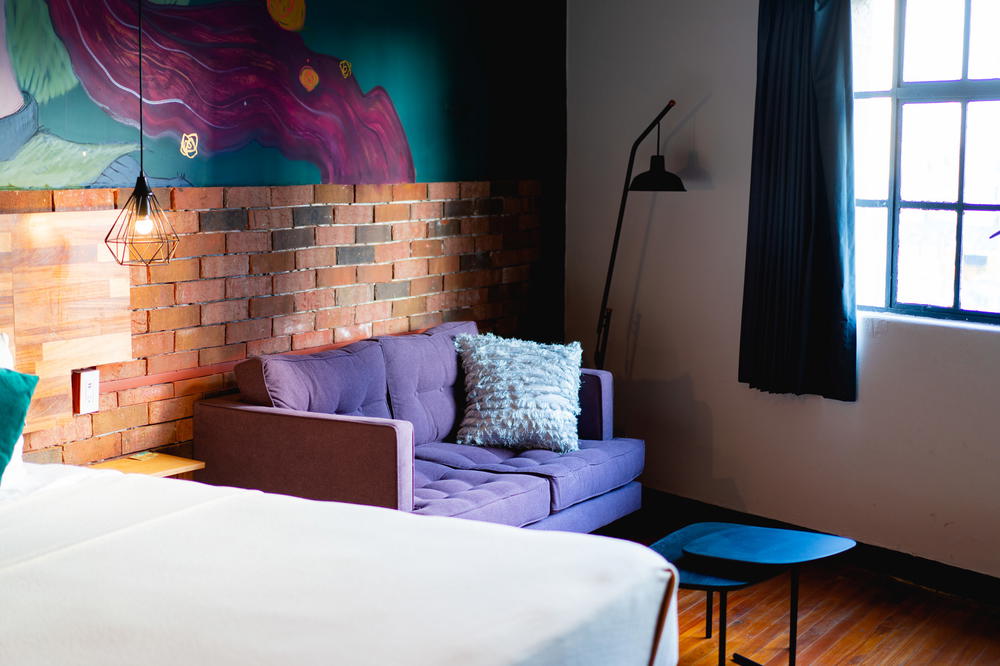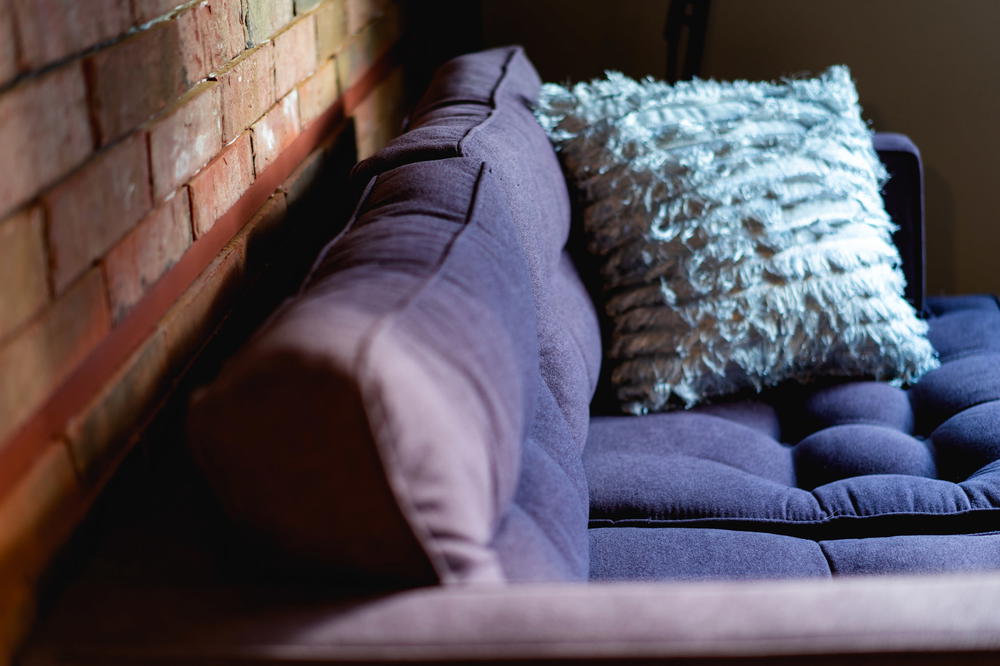 We felt at home right away in our new space, and looked out the old-style window, that is likely an original from the previous hotel that was housed here, to a view of one of Mexico City's main downtown thoroughfares, as the sun got lower in the sky and the shadows became more dramatic.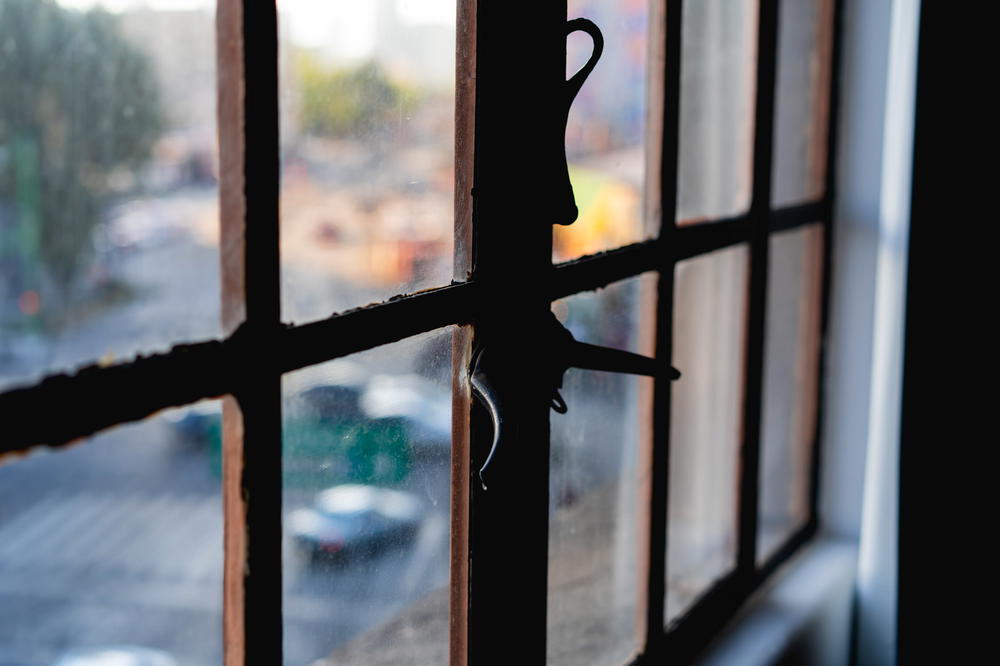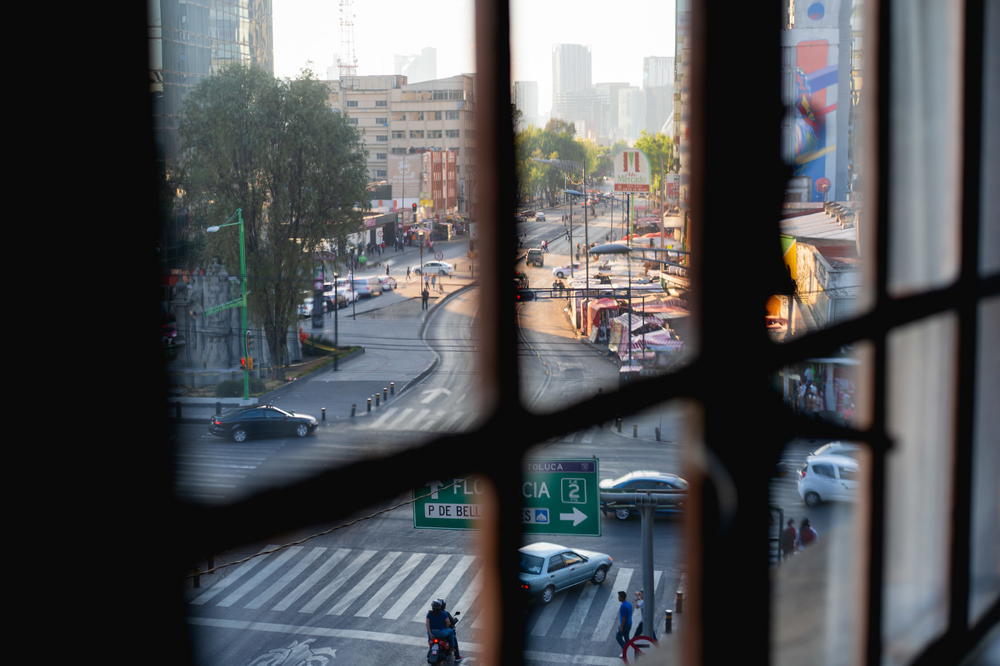 Lastly, we really appreciate a good bathroom. When you're traveling for months on end and have to use some disappointing bathrooms along the way, it's such a relief to have a new shower, spacious clean bathroom and some towels provided. The water in the shower got hot right away, which seemed like magic to us after experiencing some faulty showers in Mexico.
There was also a weekly room cleaning service, so our towels get replaced by clean ones and our trash was taken out every few days.
Selina Mexico City has lots of these apartment-style living spaces (around 40) and they come in a variety of sizes as well. Some have kitchenettes.
Does the Selina apartment in Mexico City have a kitchen?
There is not a kitchen in the apartments, but there are a few communal kitchens for you to choose from.
For when we did want to cook, we headed down to the second floor to use the communal kitchen for apartment guests. Lucky for us, we usually had the place to ourselves because we found ourselves cooking on off-hours.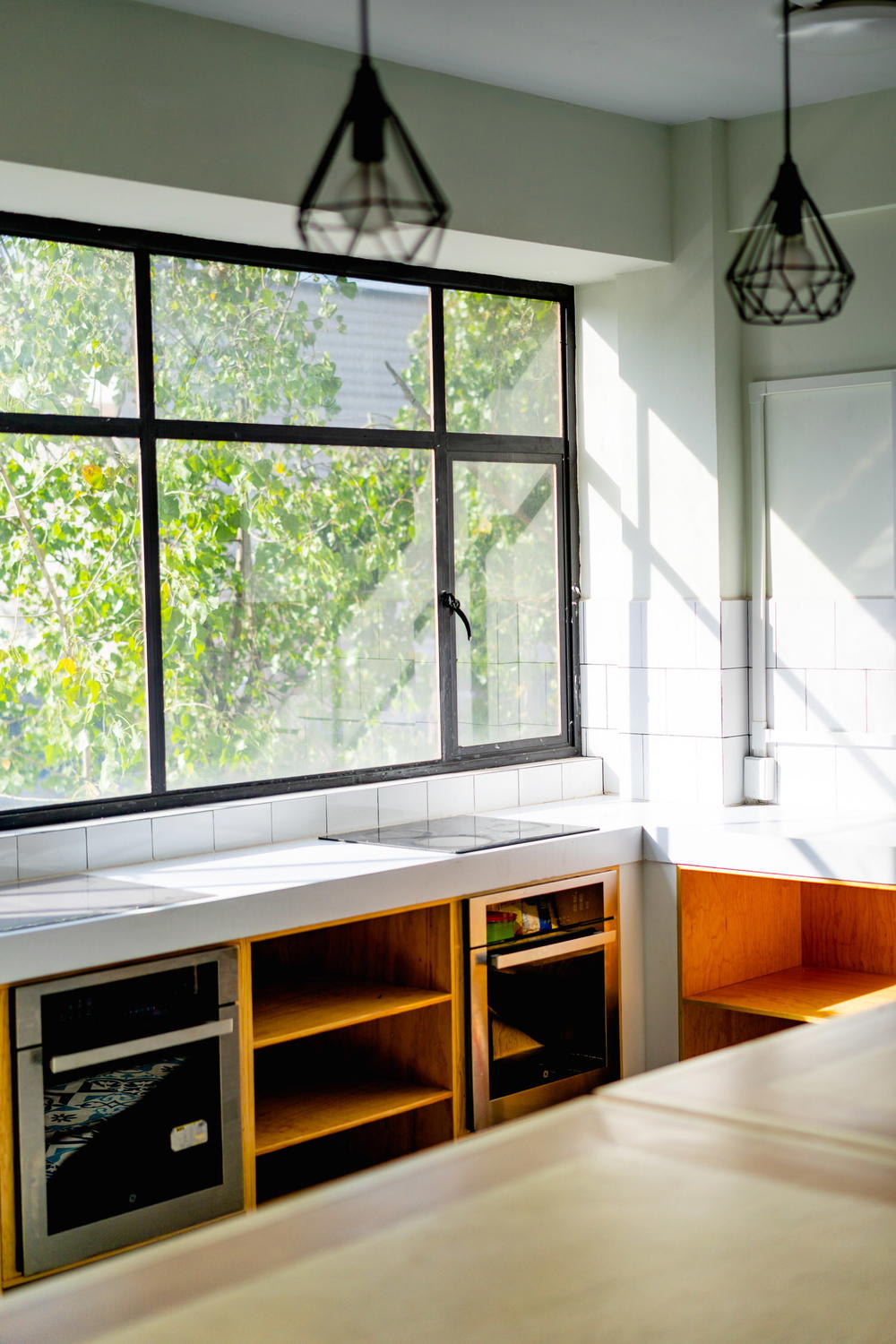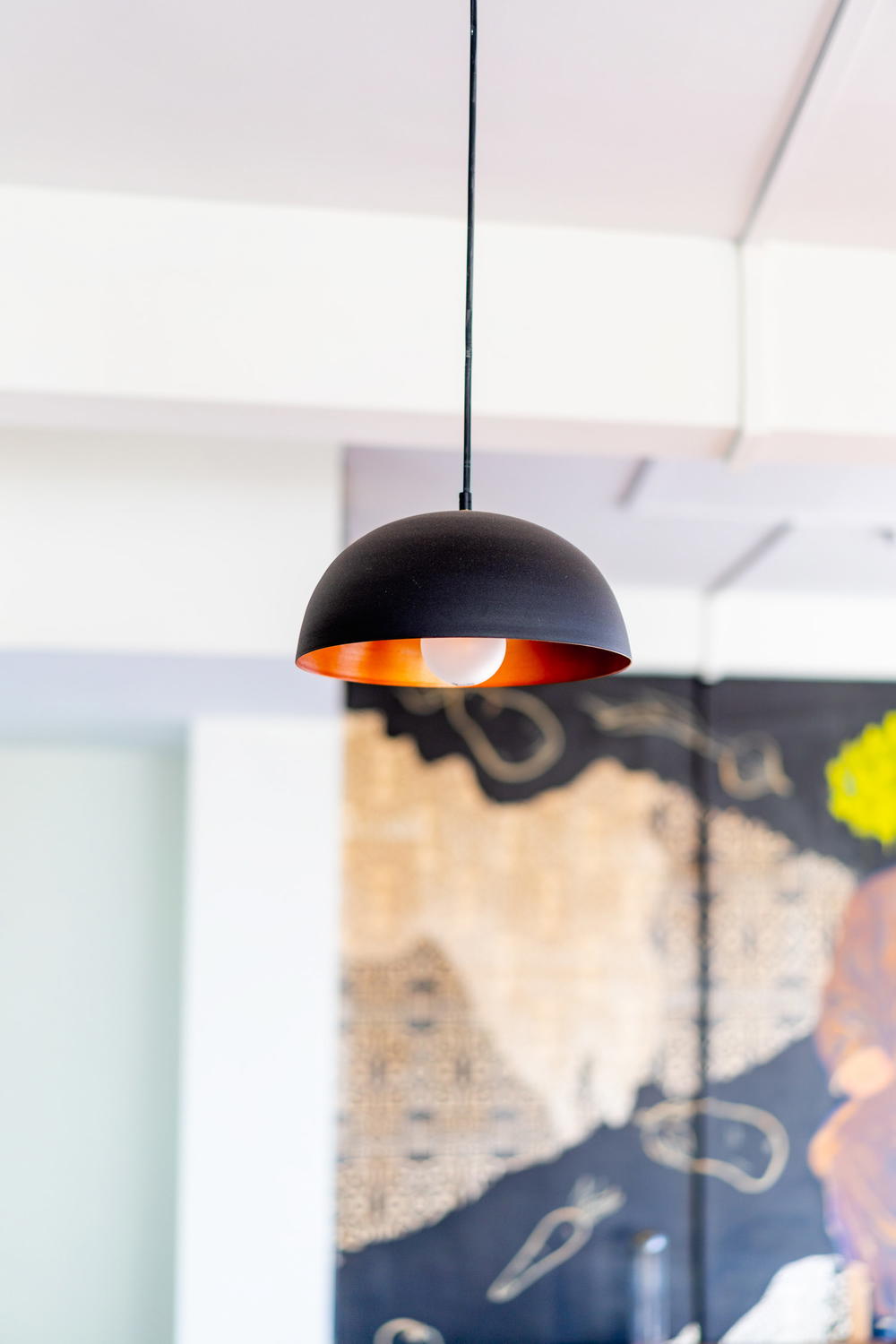 What we liked about the kitchen was that it was quiet and we had space to cook on the stove or wash our dishes. There was also 'chill space' in the rest of the room, with couches, tables and some coffee tables. If we cooked a meal and wanted to work at the same time, we did that in this private-yet-shared kitchen area.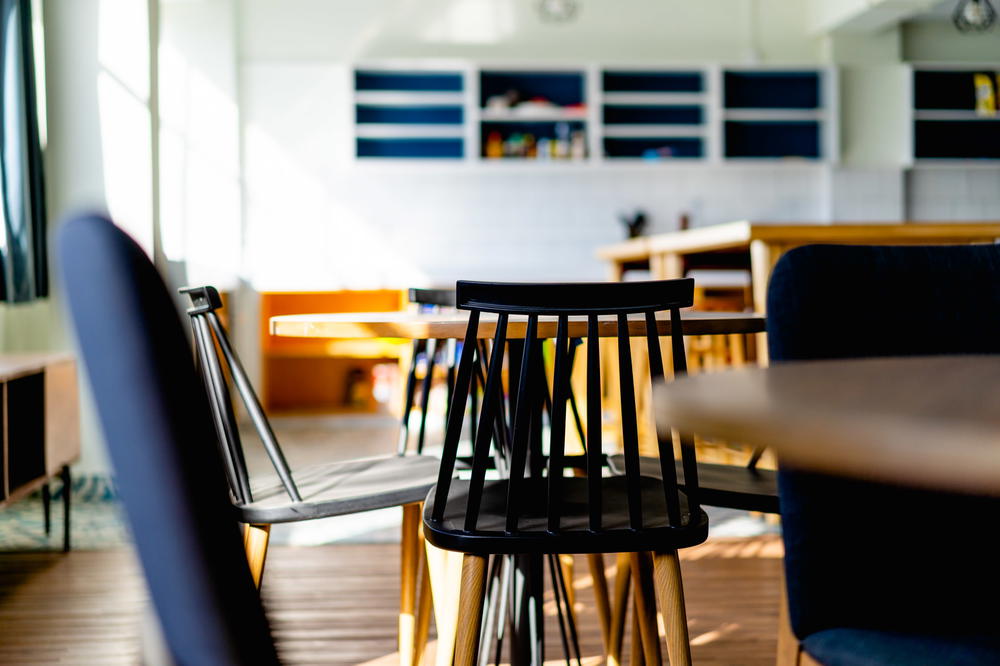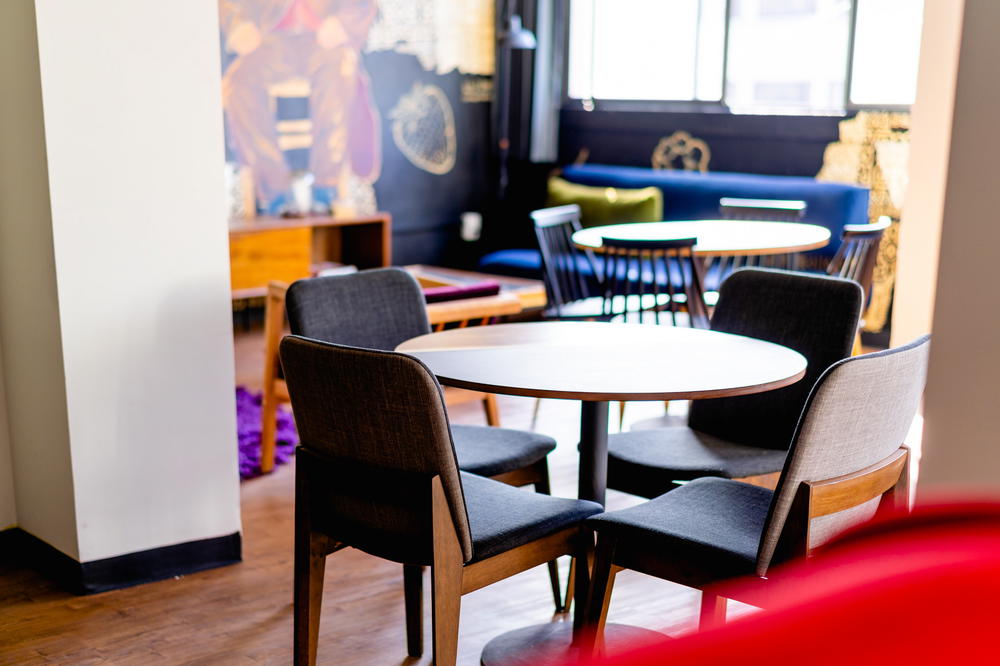 Pricing for Coliving Apartments at Selina Mexico City
Pricing for studio apartments comes in one-night, weekly and monthly rates. You can pick which plan seems best based on your schedule.
Apartment rates start at MXN 740 per night ($38.17 USD) for the basic studio micro-apartment. If you want more space, you can upgrade to the basic studio standard at MXN 850 per night ($43.85 USD), deluxe studio standard at MXN 1000 per night ($51.59 USD) or deluxe studio "big" at 1200 MXN per night ($61.93 USD).
A weekly rate will get you an overall discount between 25% - 30% off the per-night rate. Booking for a month gives the biggest discount of all, bringing the nightly rate down nearly 60%. You can check availability for Selina accommodation rates at their website.
Coworking space at Selina Mexico City
The idea for including coworking spaces in Selina hostels came from the needs of the digital nomad traveler, who wants both these things without having to search separately for the second, in "an experiential space."
While coworking at all Selina locations cater to nomads on the go, they're also for locals. In Selina's Mexico City CoWork, we worked alongside expats, travelers and Mexico City locals. This makes for an authentic coworking experience, while also bringing convenience.
The CoWork itself in the Mexico City Selina is two floors. There are couches and big chairs near a big window on the first floor, with several tables toward a back wall, and then there's a semi-open staircase that leads to the second level.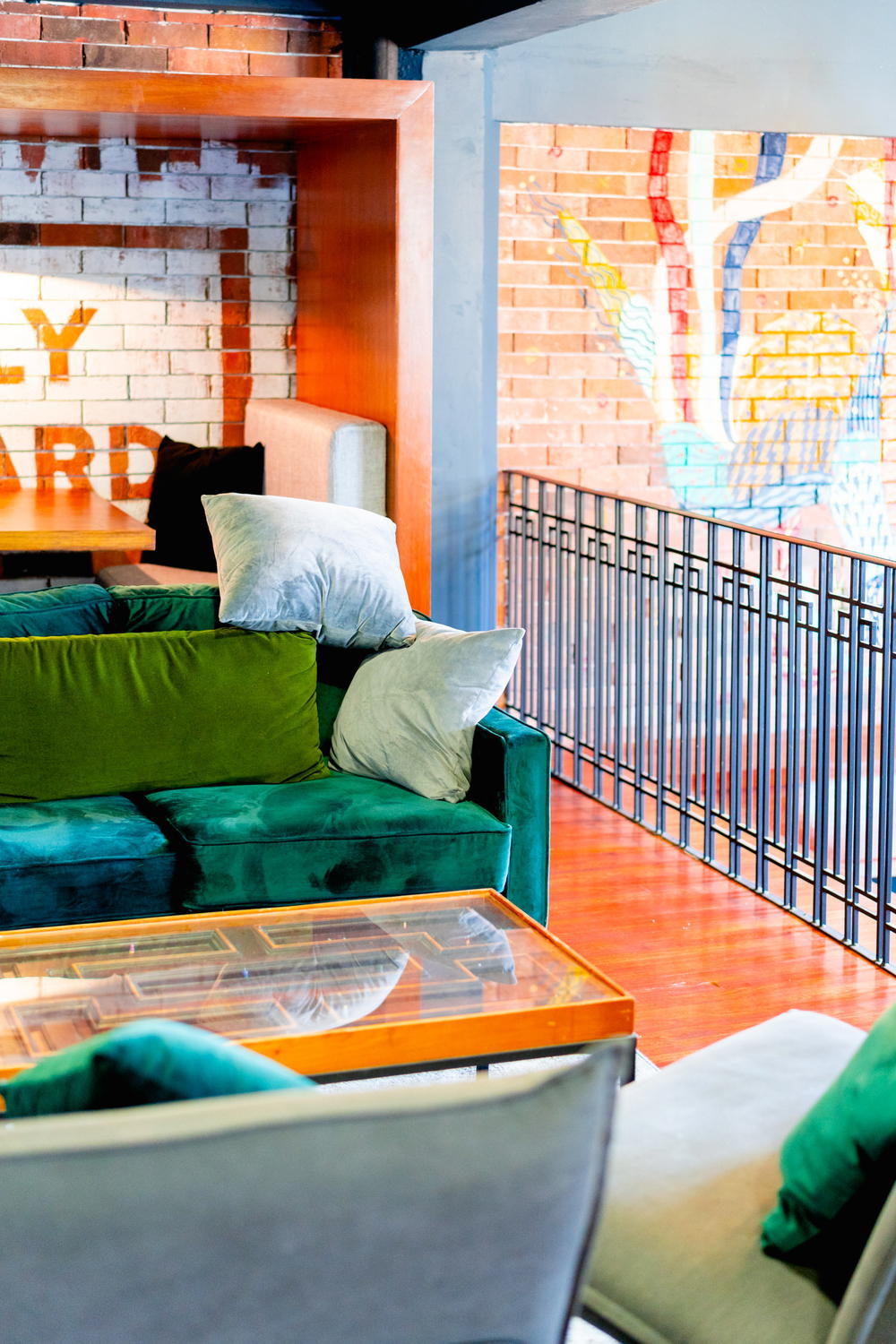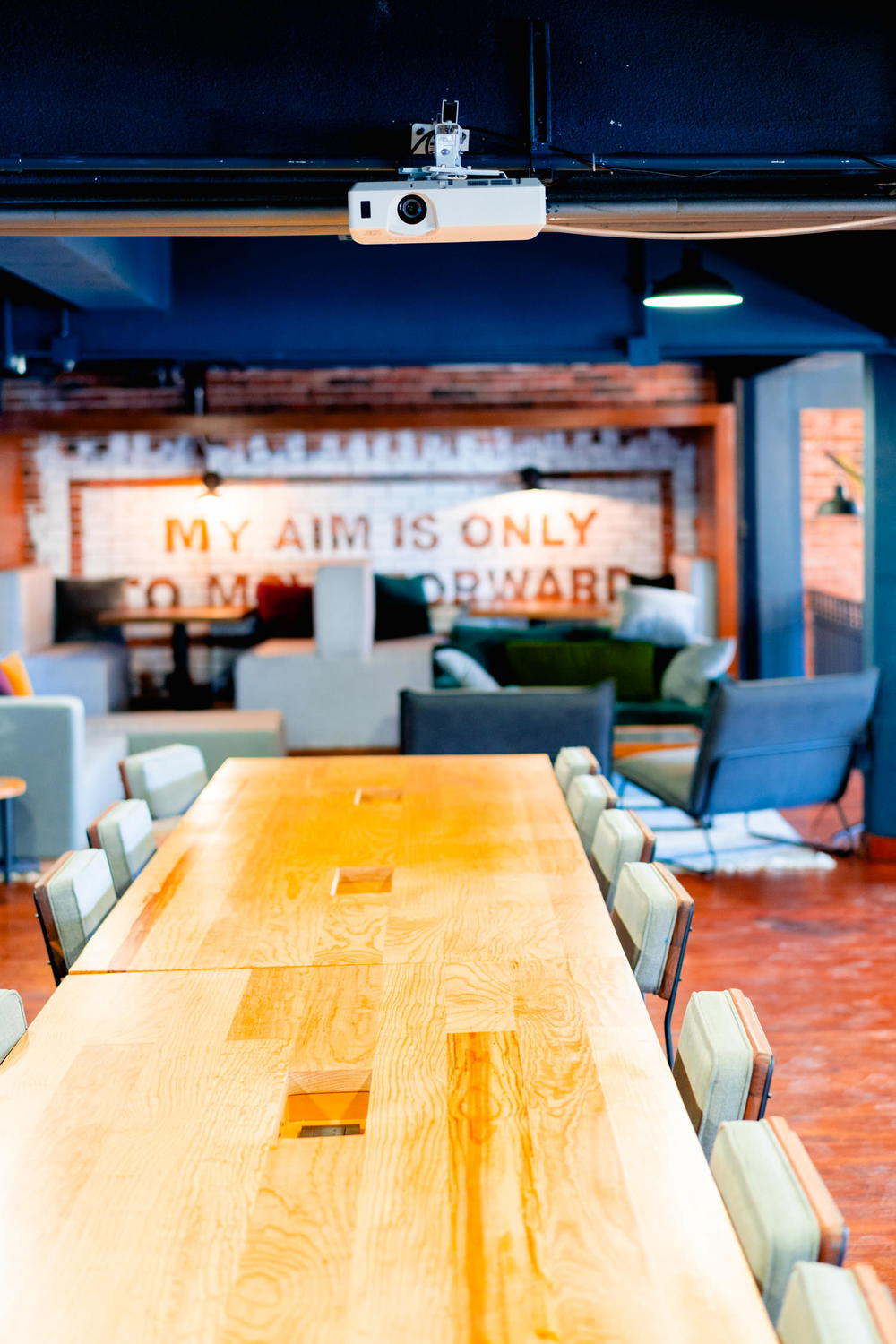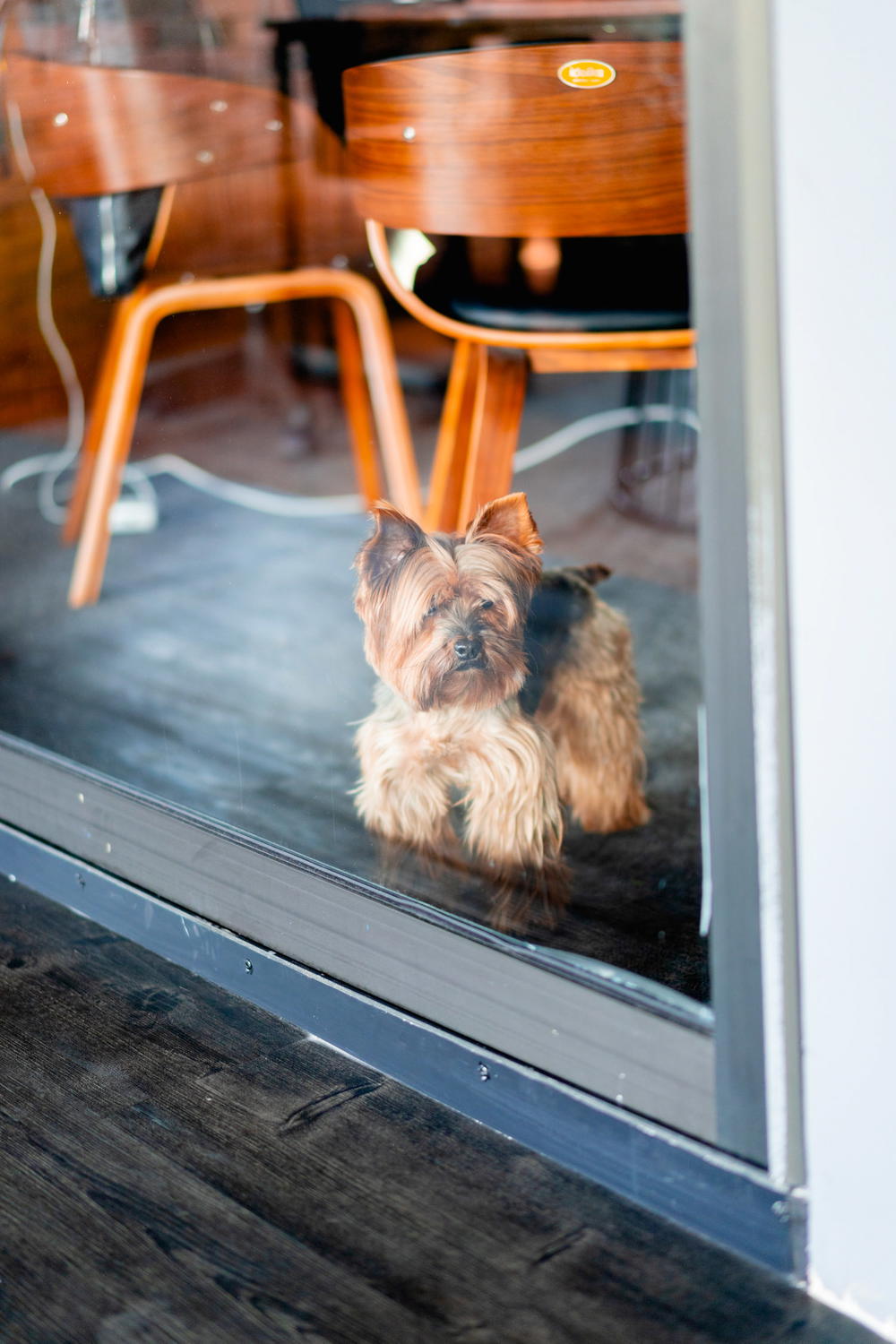 The second level is the main coworking space. There's an outdoor patio, fringed with snake plants and containing a few indoor-outdoor couches and tables, and the booth tables and beanbag area when you first enter.
As you walk further in, there are private glass-walled offices, occupied by startups, meeting rooms with wooden tables and TV screens, some nicely-sized phone booths, and more wooden tables with ergonomic office chairs for hot desks.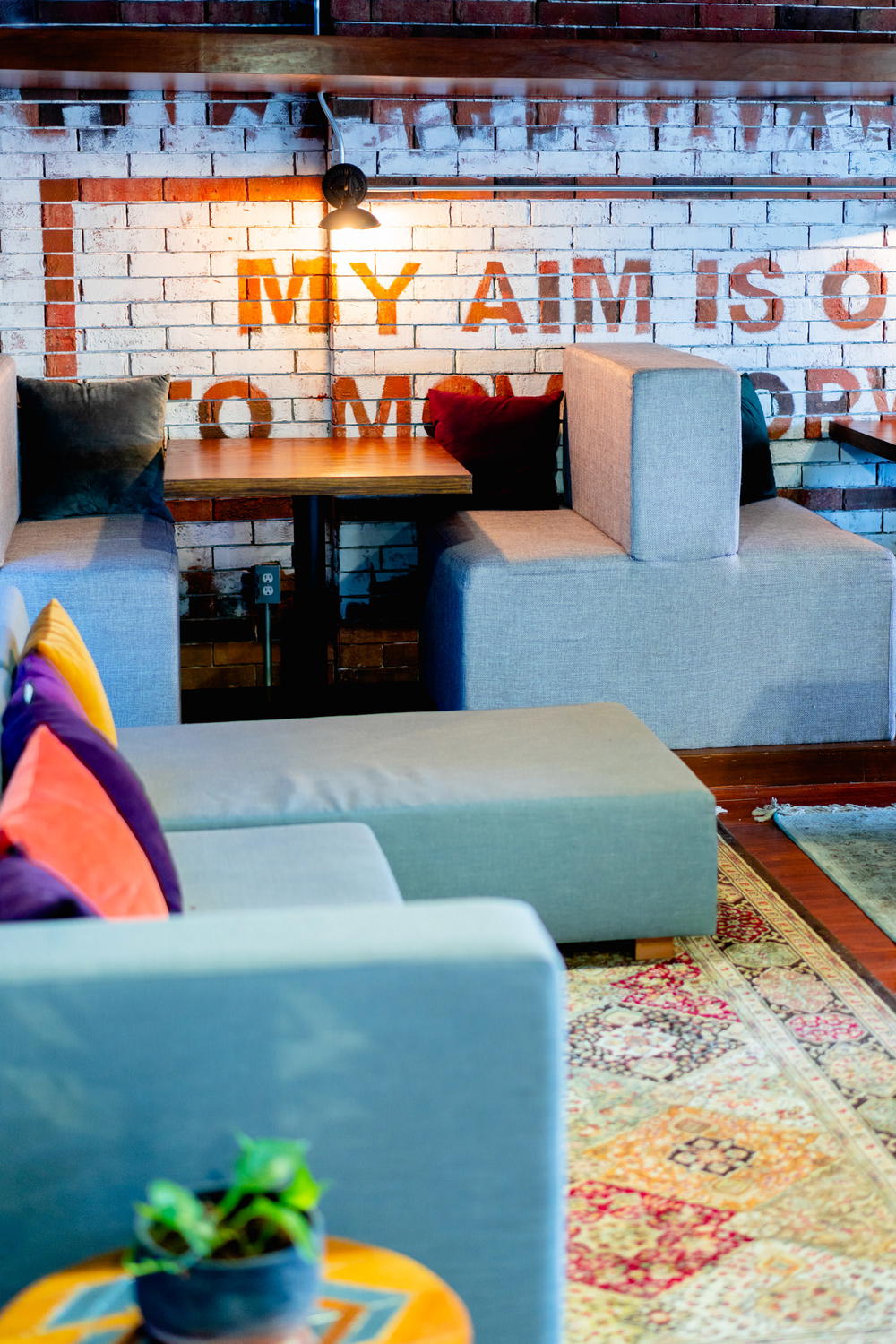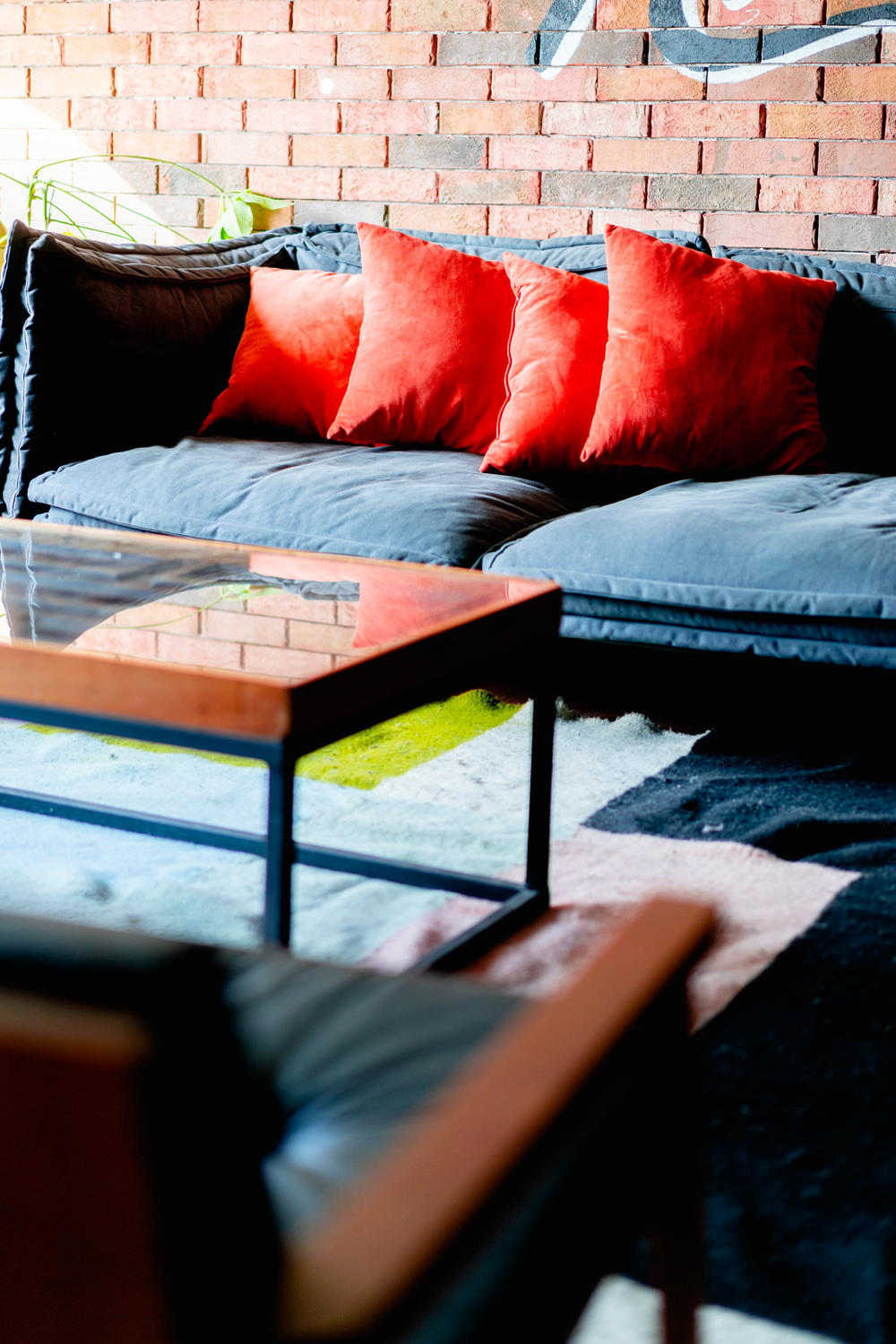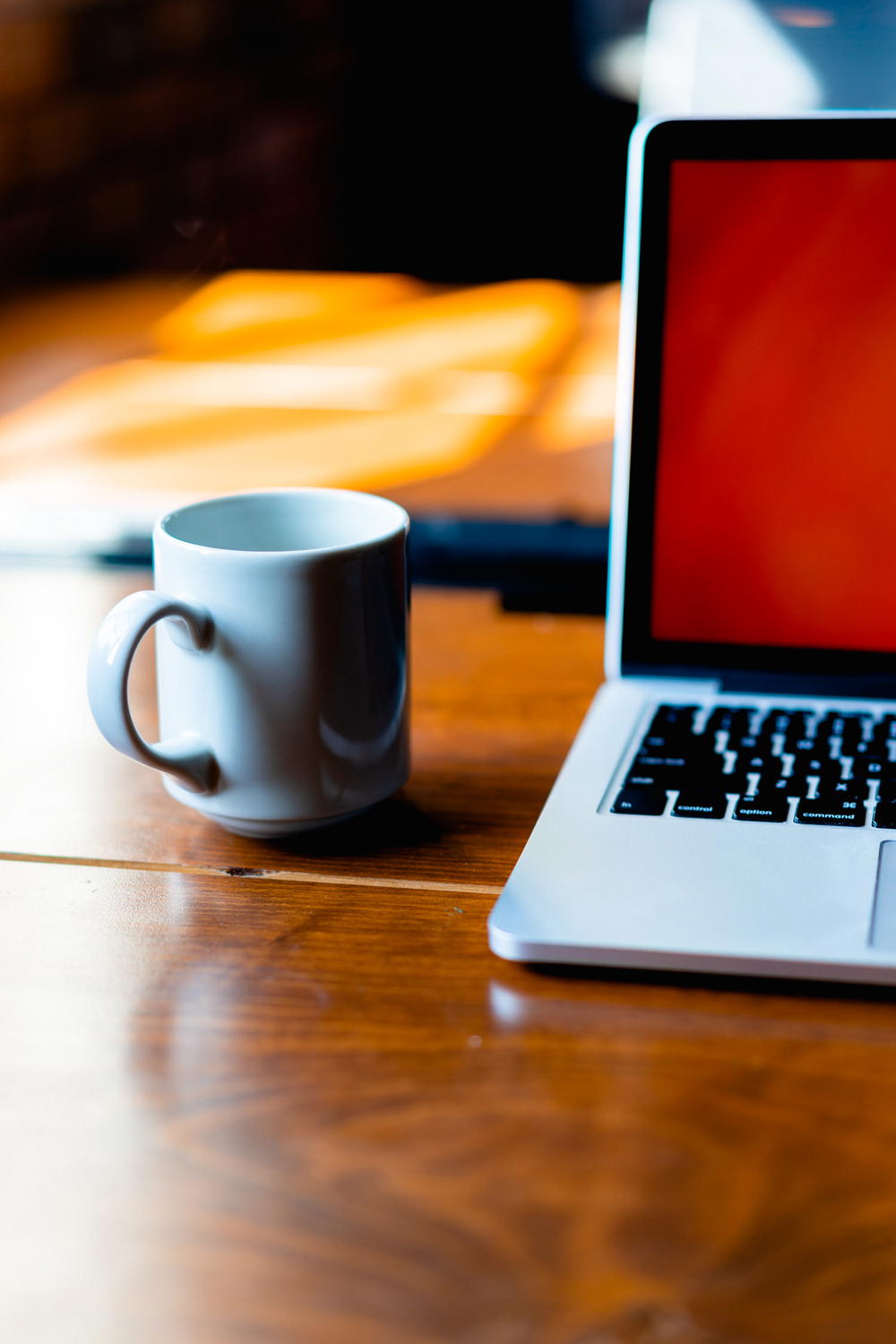 The CoWork gets a lot of natural light, which for us is really important, and there are cool views of the downtown scenes. You feel like you're in the middle of it all, while doing your work and being productive. When you want to dip out for lunch, there's the Selina bar cafe menu (shakshuka for breakfast - don't miss it!) and the Mercado San Juan on the next block.
CoWork Rates at Selina Mexico City
CoWork memberships come in a few different types. You can get a hot desk membership for only MXN 200 per day, or MXN 840 per week (a 16% discount on the daily rate). Booking a hot desk for one month at MXN 2400 will get you 40% off the daily rate, bringing the daily rate down to MXN 120 per day.
You can also get membership for a dedicated desk, which will guarantee you a dedicated spot. Dedicated desk start at MXN 280 per day, with weekly memberships at MXN 1140 per week and monthly at MXN 3400 per month.
For those who come in groups, you can get a membership on a private office for 4 or 5 people, starting at MXN 14,000 per month (weekly is not available). Meeting rooms are always available for use at a rate of MXN 200 per hour during opening hours.
Membership includes access to the space 24/7, coffee and drinking water all day, access to meeting rooms, use of phone booths, use of a mini-kitchen and all terraces and above all, enjoying being part of the coworking community and all applicable events.
Hostel-style perks at Selina Mexico City
Selina's aim is to provide spaces where you can connect with others.
Although we feel like we live in an apartment building when we want to, there are other times when we enjoy the perks of the hostel experience, meaning being surrounded by travel-loving guests and people who come in to get food or drinks at the bar and cafe in the lobby.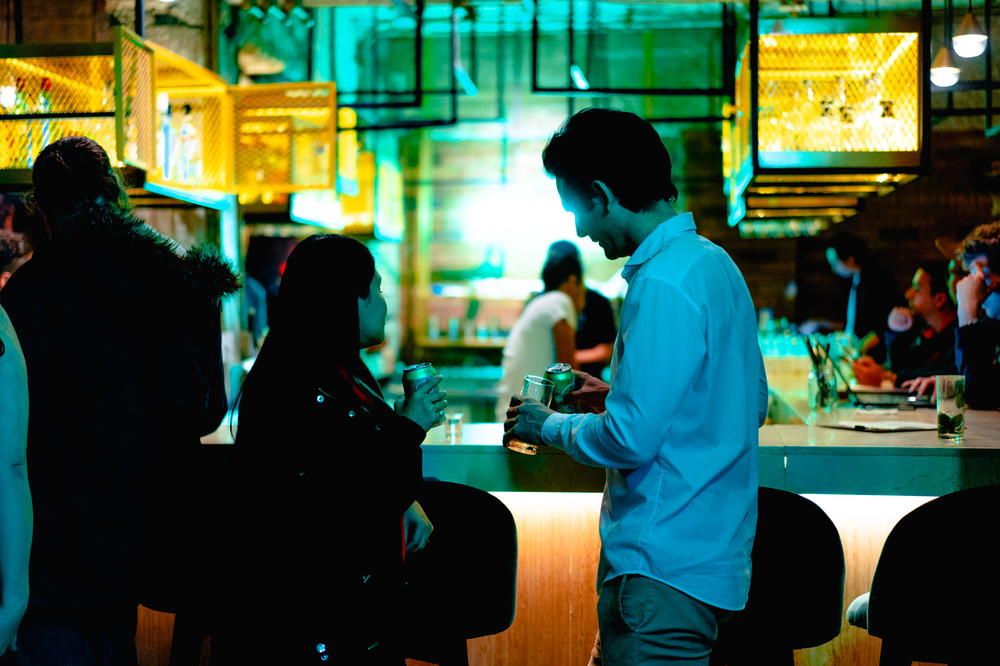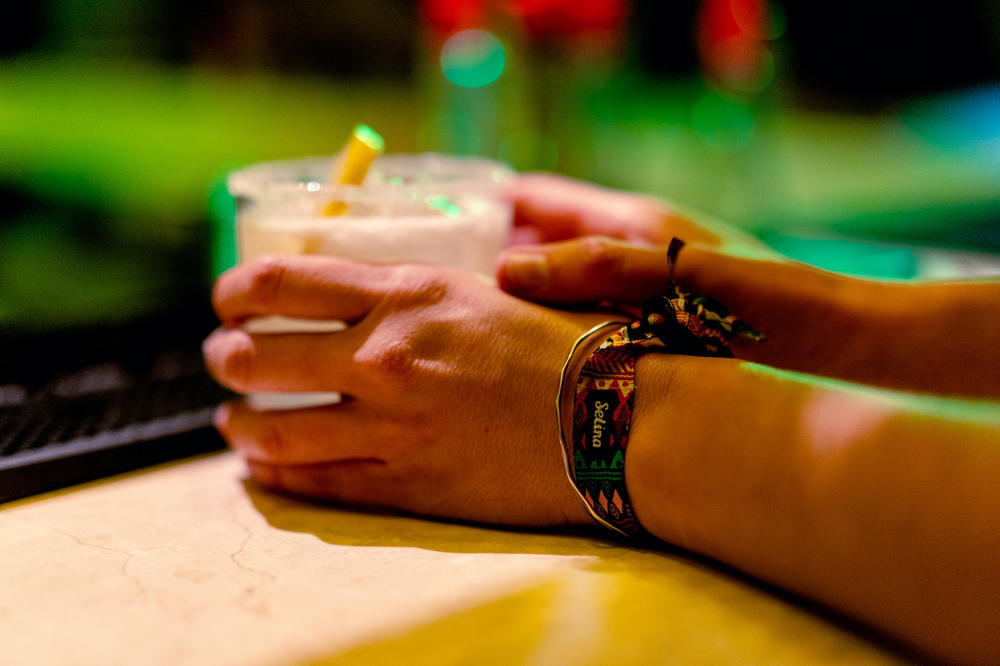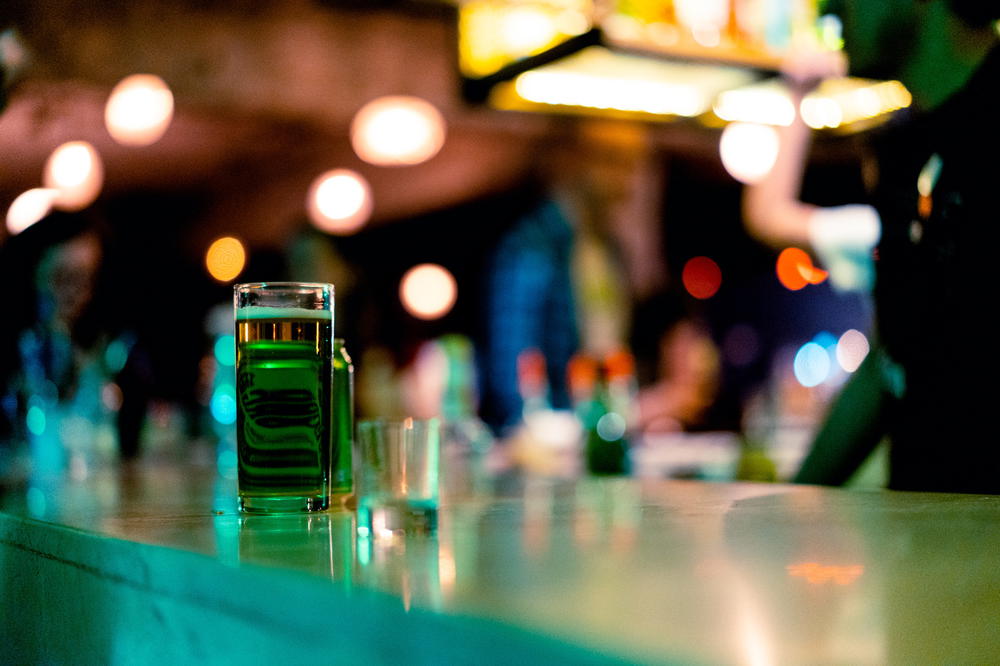 Among the hostel perks are the things like events and tours that Selina offers. In our case, we had already been in Mexico City for a month and had done a fair share of the top tourist experiences, but if we had just arrived, we would definitely want to buy into a tour of Teotihuacan, a day trip to the Frida Kahlo museum or perhaps a tour of some nearby 'pueblos' like Puebla or Cholula.
As a 'hotel for digital nomads,' there's WiFi for guests mostly all over the property, from the "Playground" (lobby with game area like a pool table) to the dorm guest kitchen and the apartment guest kitchens.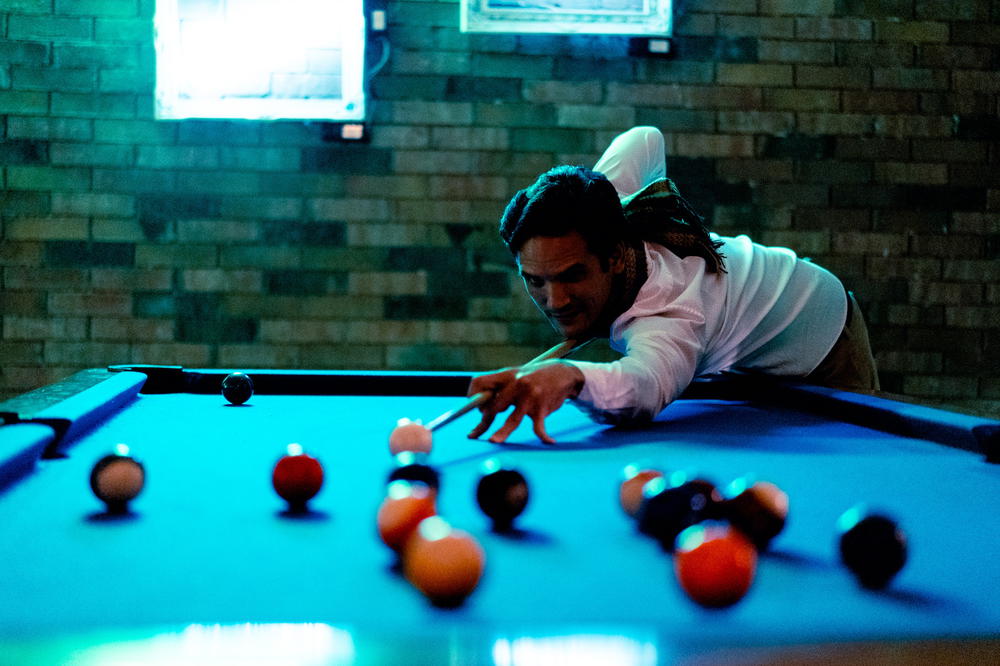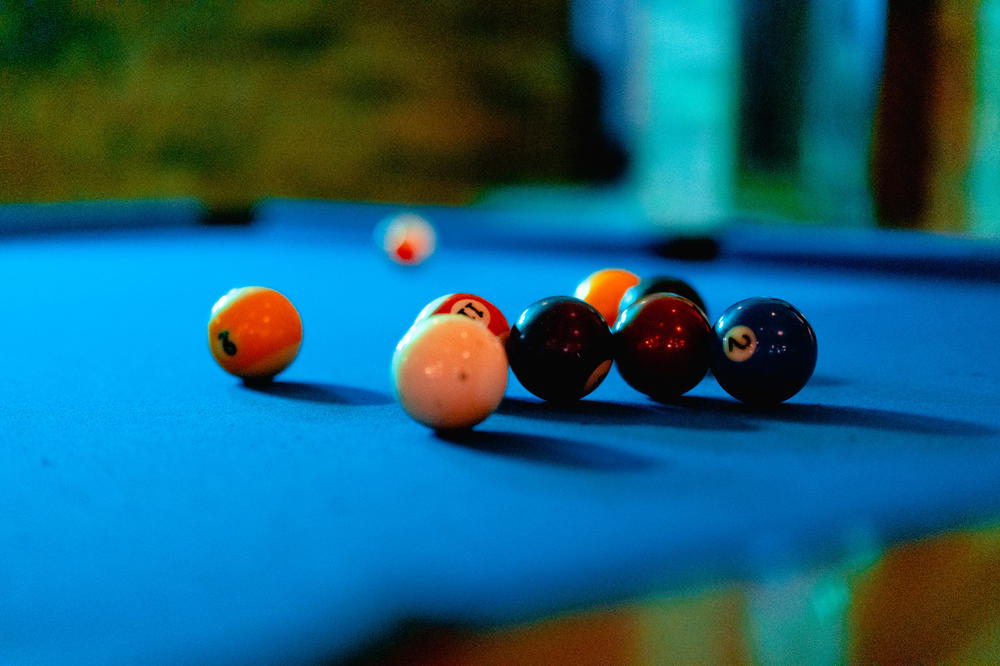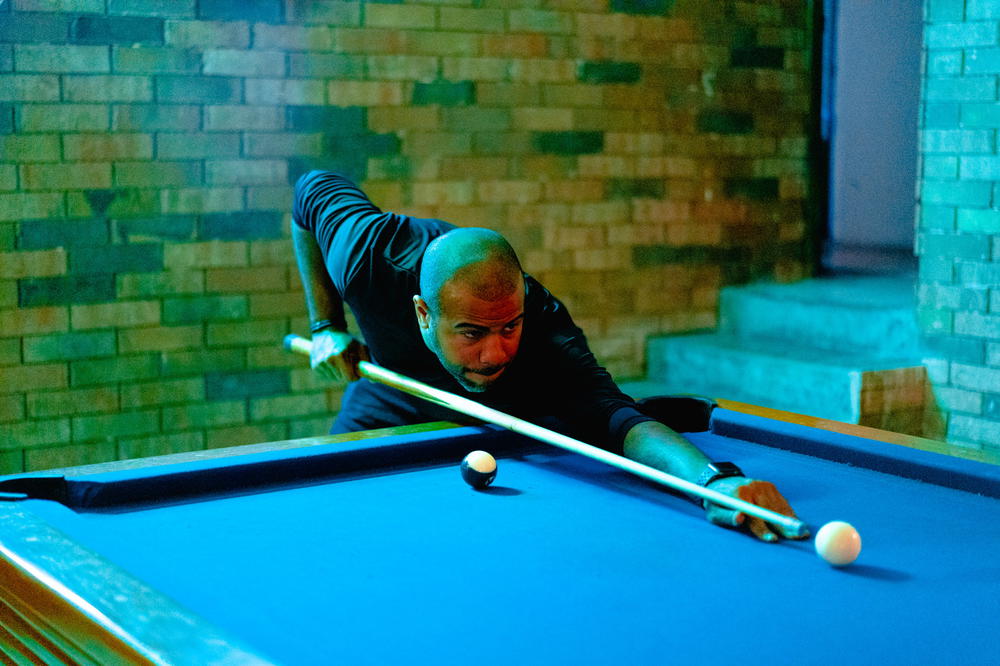 Activities for guests include several options per week, some of which come at additional costs. There's yoga several mornings per week, DJ parties in the lobby on weekends, a cinema room that can be booked out and sometimes special events, like the happy hour we hosted for friends within our travel network and locals from Mexico City with whom we've connected on Instagram and Facebook.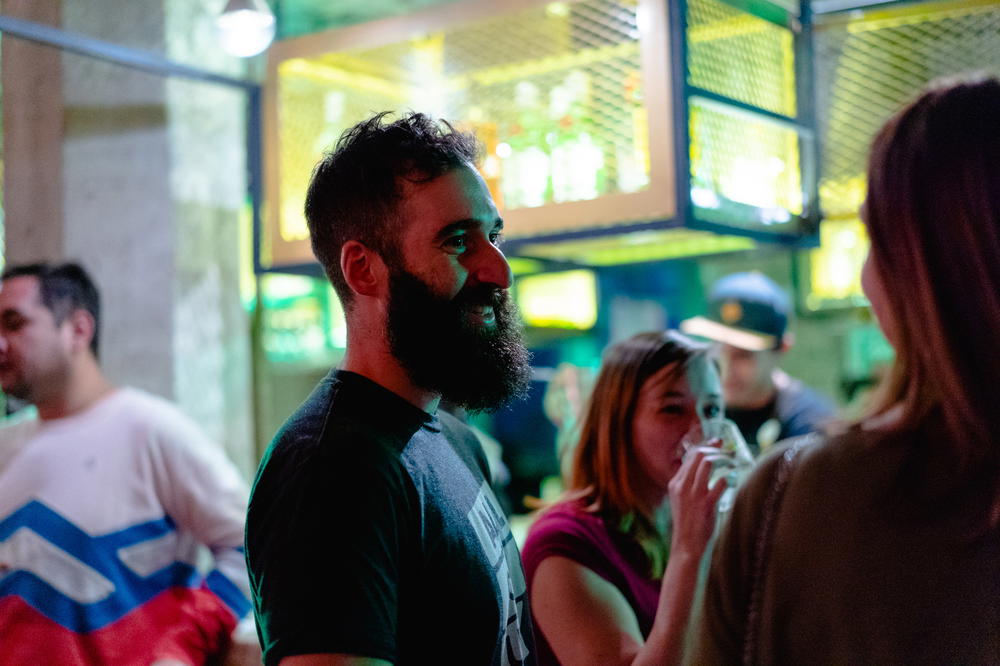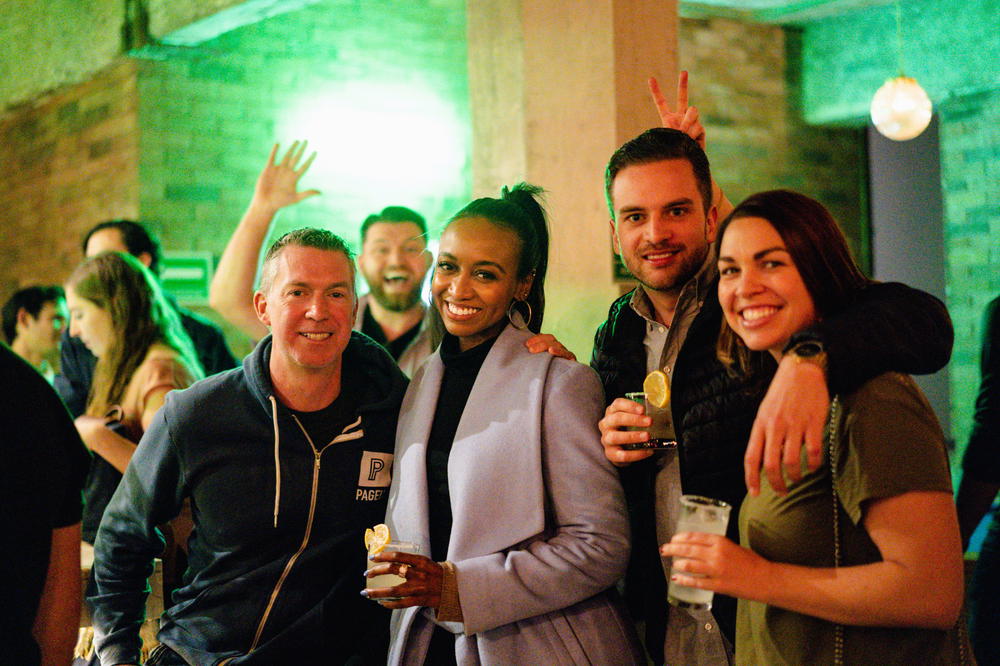 In one of Selina's common areas, we got to have a taste of the Mexican way of celebrating Dia de los Reyes, which comes every year two weeks after Christmas. We tasted the traditional Rosca de los Reyes (a big sweet cake) with other hostel guests and staff.
Everyone got to cut his or her own slice, and if you found a tiny 'doll' inside, you won a beer at the bar! These are some of the community and social perks of choosing to 'co-live' in a hotel for nomads.
Coliving at Selina Mexico City for Digital Nomads and people who work remotely
Our overall experience at Selina Mexico City was great, considering that trying the coliving experience covered our needs of a comfortable and private place to sleep, a convenient coworking environment and a social aspect of having the community at our fingertips.
What stood out to us was the comfortable and functional room, the kitchen space reserved for apartment guests and the aspects of Selina CoWork, like a variety of places to sit and work.
We look forward to checking out other Selina locations as the brand expands across more continents.
---
Ready for more? Get all of the Mexico Tips and Tricks here!
Enjoyed our article?
Consider supporting us! We're a 2-person team (learn more about us here) and your support enables us to create quality content. Thank you!
Find the Best Things to Do In Mexico City