Plan a Trip to Santa Fe De Antioquia from Medellin
Updated on September 6th, 2023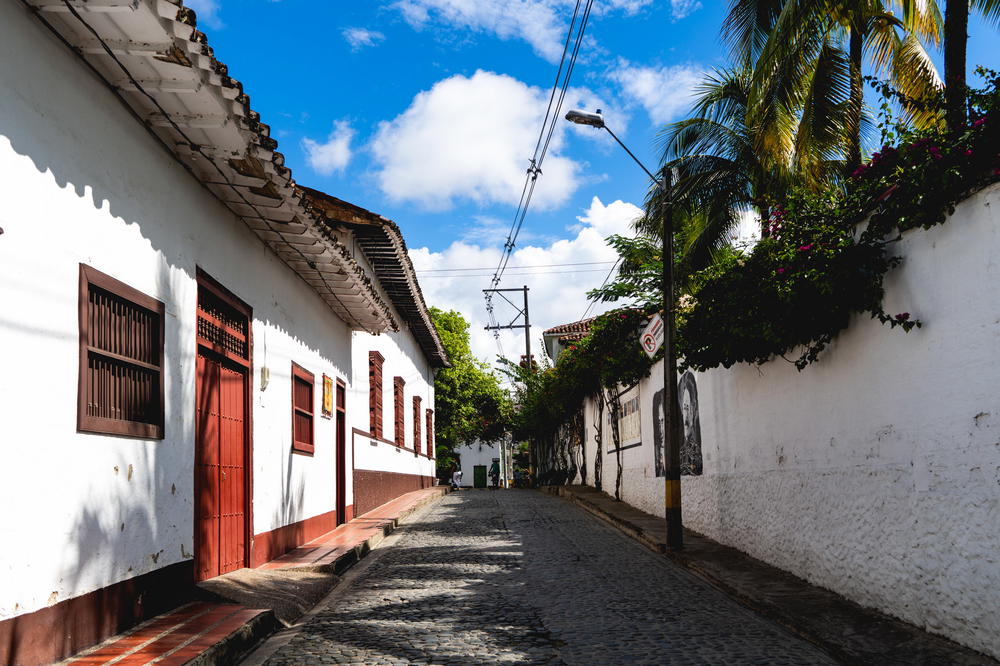 If you're looking for a unique and affordable vacation in South America, then look no further than the small town of Santa Fe de Antioquia.
This article may contain affiliate links. We earn a small commissions when you purchase via those links — and it's free for you. It's only us (Becca & Dan) working on this website, so we value your support! Read our privacy policy and learn more about us.
Table of contents
Close table of contents
If you are planning a trip to Medellin, you've surely heard about Guatape's giant rock and colorful town. Perhaps you haven't heard yet about the day trip or weekend getaway destination to the northwest - Santa Fe de Antioquia.
The town is a popular day trip or weekend trip for Medellin locals, and it seems it hasn't quite caught on yet with the non-Colombian traveler crowd. Because we know [how to spend a month in Medellin, we were able to explore the surrounding region, and Santa Fe de Antioquia is definitely worth a visit.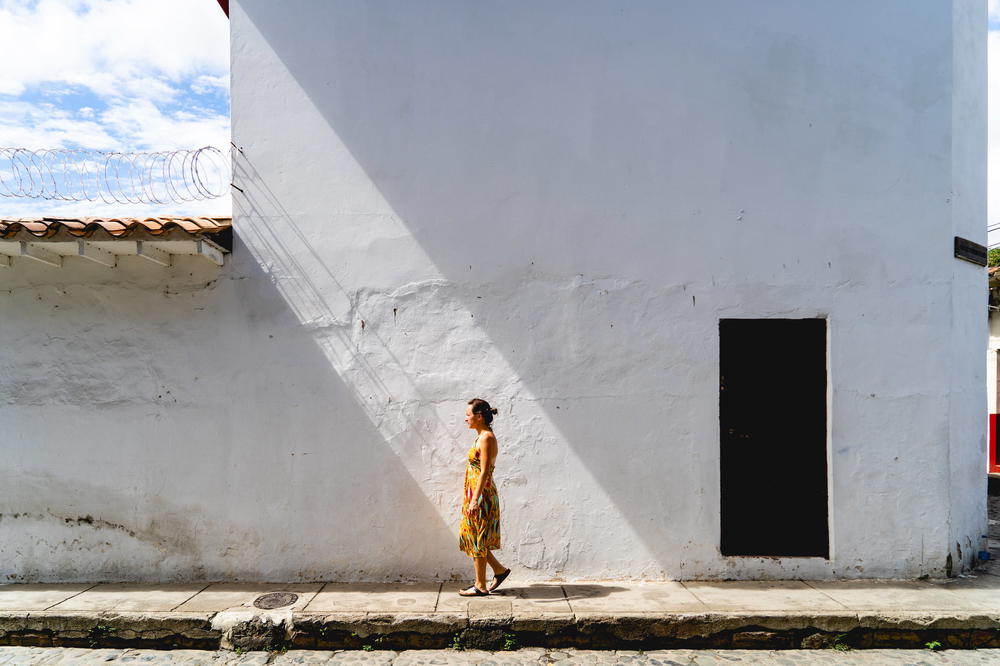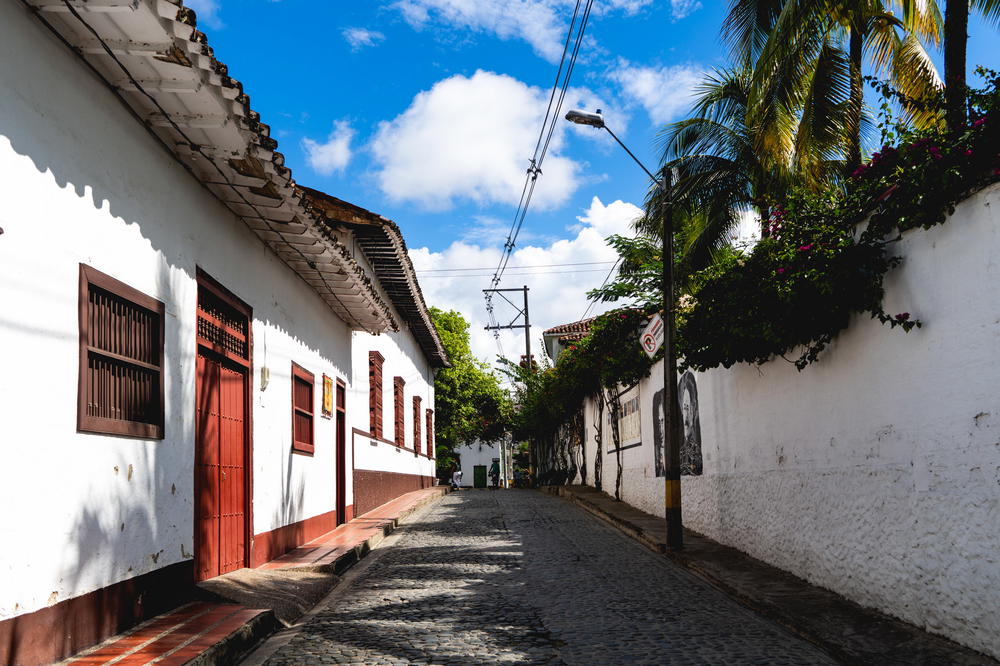 10 things to do in Santa Fe de Antioquia
Santa Fe de Antioquia is a small town, but there's lots to do, from simply relaxing to touring around all the historical buildings and churches. Tourism seems like it was recently revamped in Santa Fe de Antioquia in order to get more visitors to the town, so although there is not much English at all, there are very nice plaques and signs outside all buildings of historical value.
See the town market on Carrera 12
Tamarind candy is by far the most famous local product in Santa Fe de Antioquia, and you can buy it in most bakeries (called 'panaderias'), bodegas and markets. You'll also see buñuelos in most bakeries, and be sure to pick one (or three) up if you like fried cheese! The main market (at Calle 10 and Carrera 12) is a calmer version of many other Colombian markets we've seen, and you can buy some starfruit, squash, zapote, tamarinds or guanabana, if you like.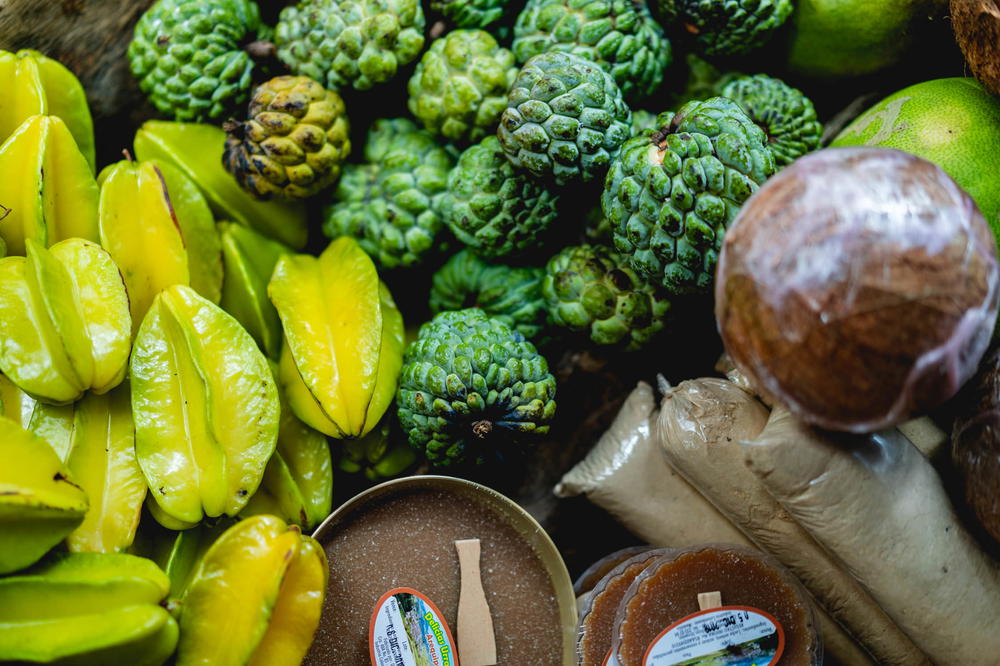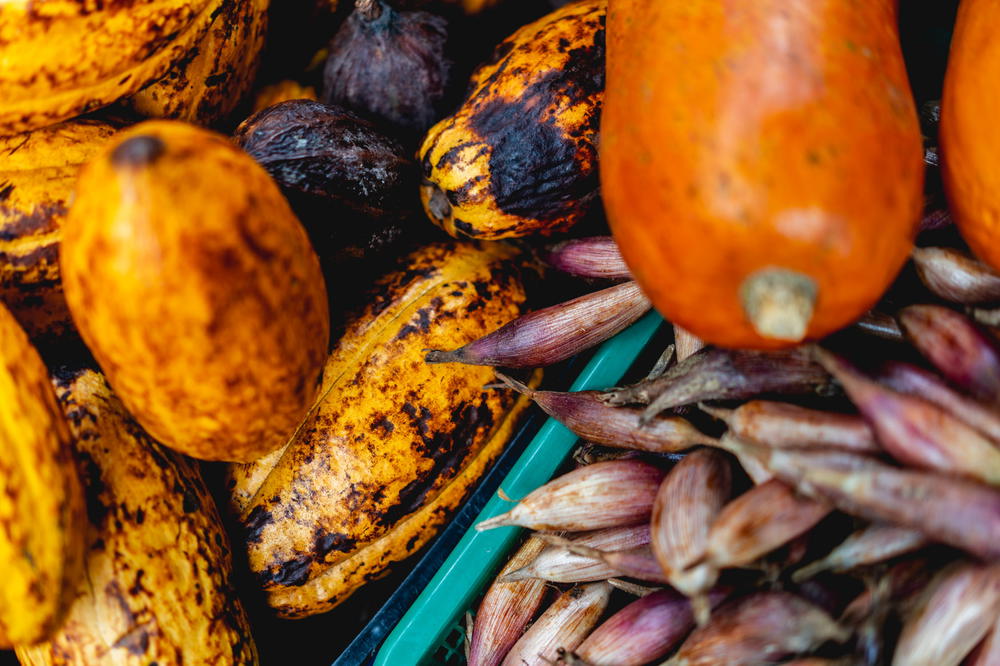 Eat a typical Antioqueño lunch at any restaurant in the plaza
Any restaurant in the town plaza will serve bandeja paisa or a plato típico del dia (typical dish of the day). We picked a restaurant with a set menu for 11,000 COP, and we wound up with a spread of pasta soup served with a small arepa, grilled beef, beans, rice, potato and salad. This was enough to keep us going!
Try coffee at Cafe Canelo
Cafe Canelo is a trendy cafe housed in the Hotel Mariscal Robledo and its mission is to educate about the coffee process. We tried a roast from one of their nearby 'fincas' (plantations) and it was delightful, with notes of chocolate and panela (Colombian unrefined sugarcane).
The baristas are super friendly, and if you look up, you'll see that the photos on the wall illustrate the coffee process, from picking the beans to the final pour. You can buy bags for purchase, and they also sell a delicious (we had to buy one) vegan gluten-free dairy-free soy-free chocolate.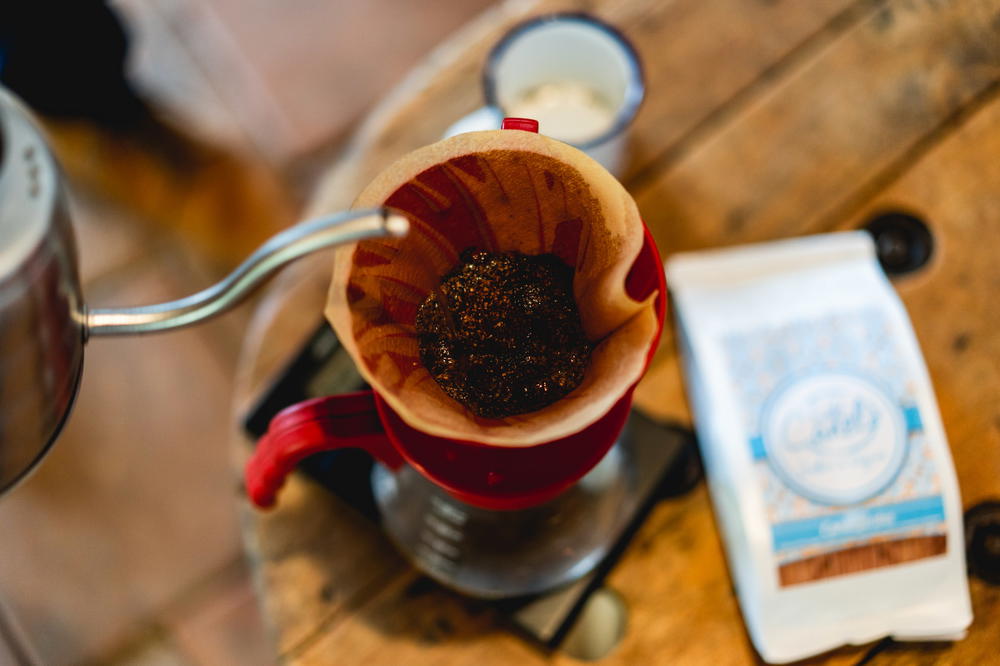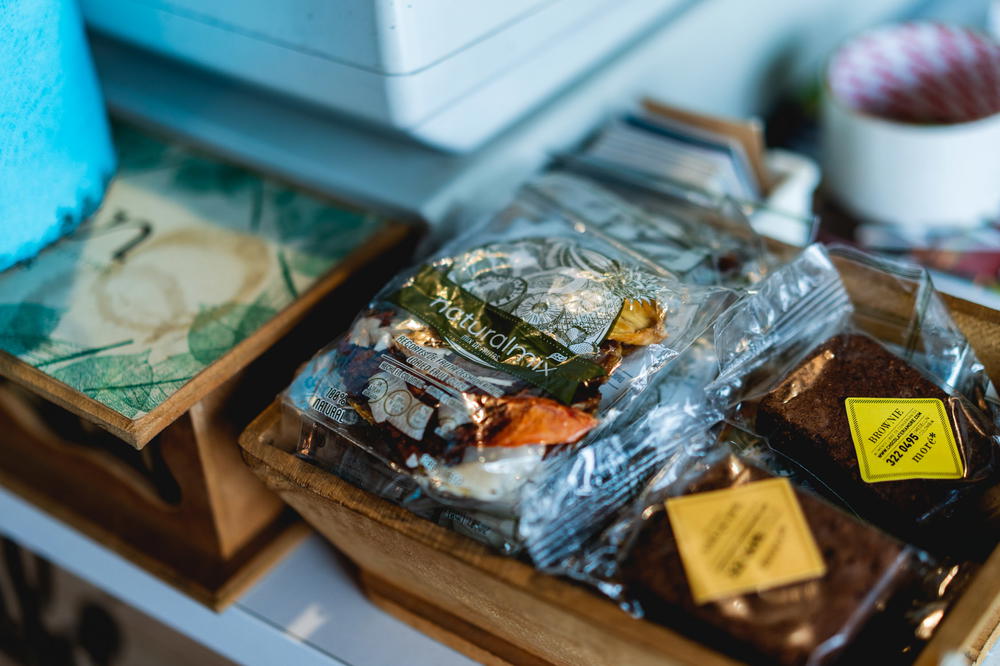 This is the fanciest hotel in Santa Fe de Antioquia, and it has unparalleled colonial charm. You can walk through the lobby and atrium area, which has antique sewing machines, old hats to try on, vintage film equipment and more. We had an arepa dinner at D'Kallana Arepas Artesanales, which connects to the seating area and is next to Cafe Canelo. There's also a pizza restaurant within the hotel property.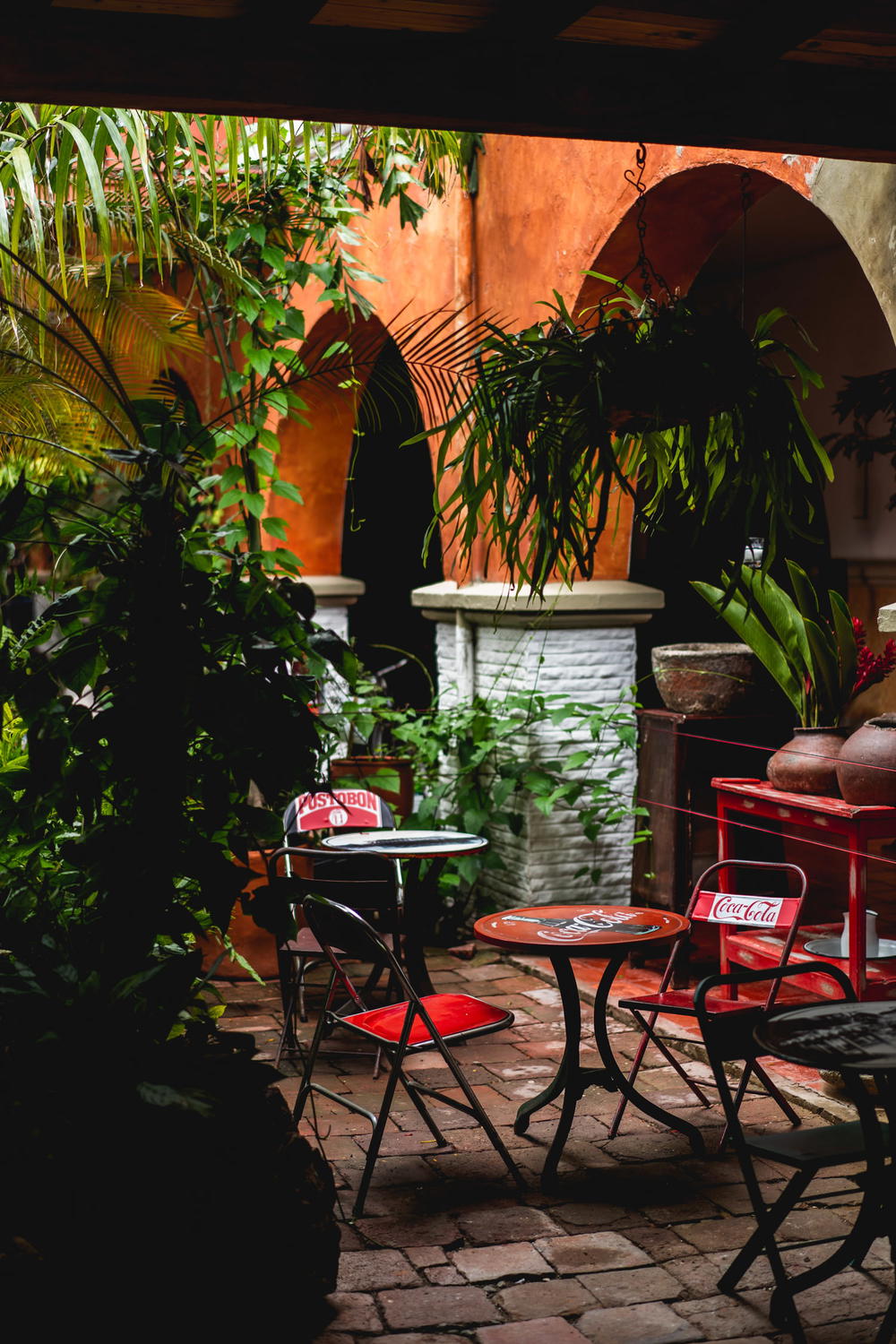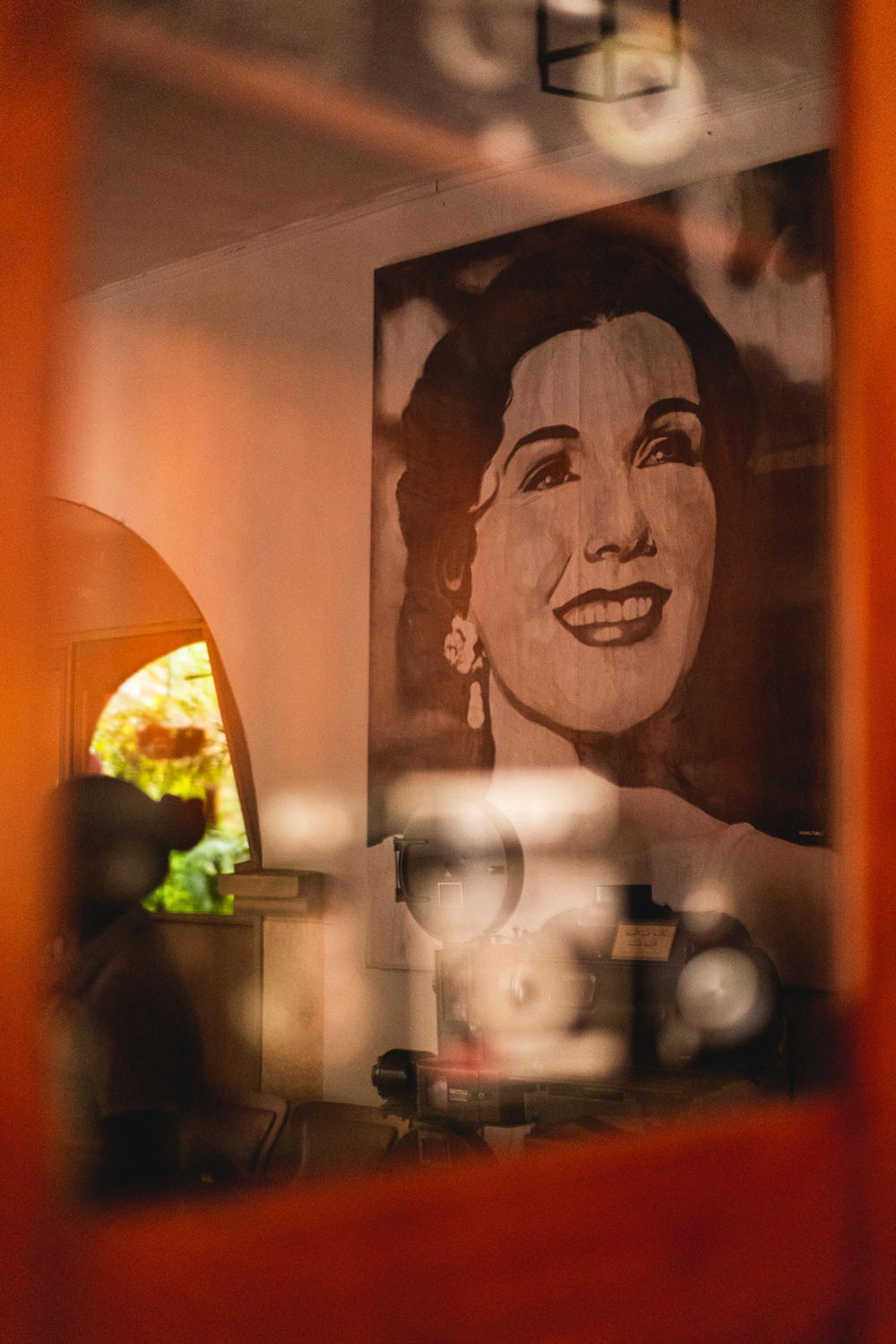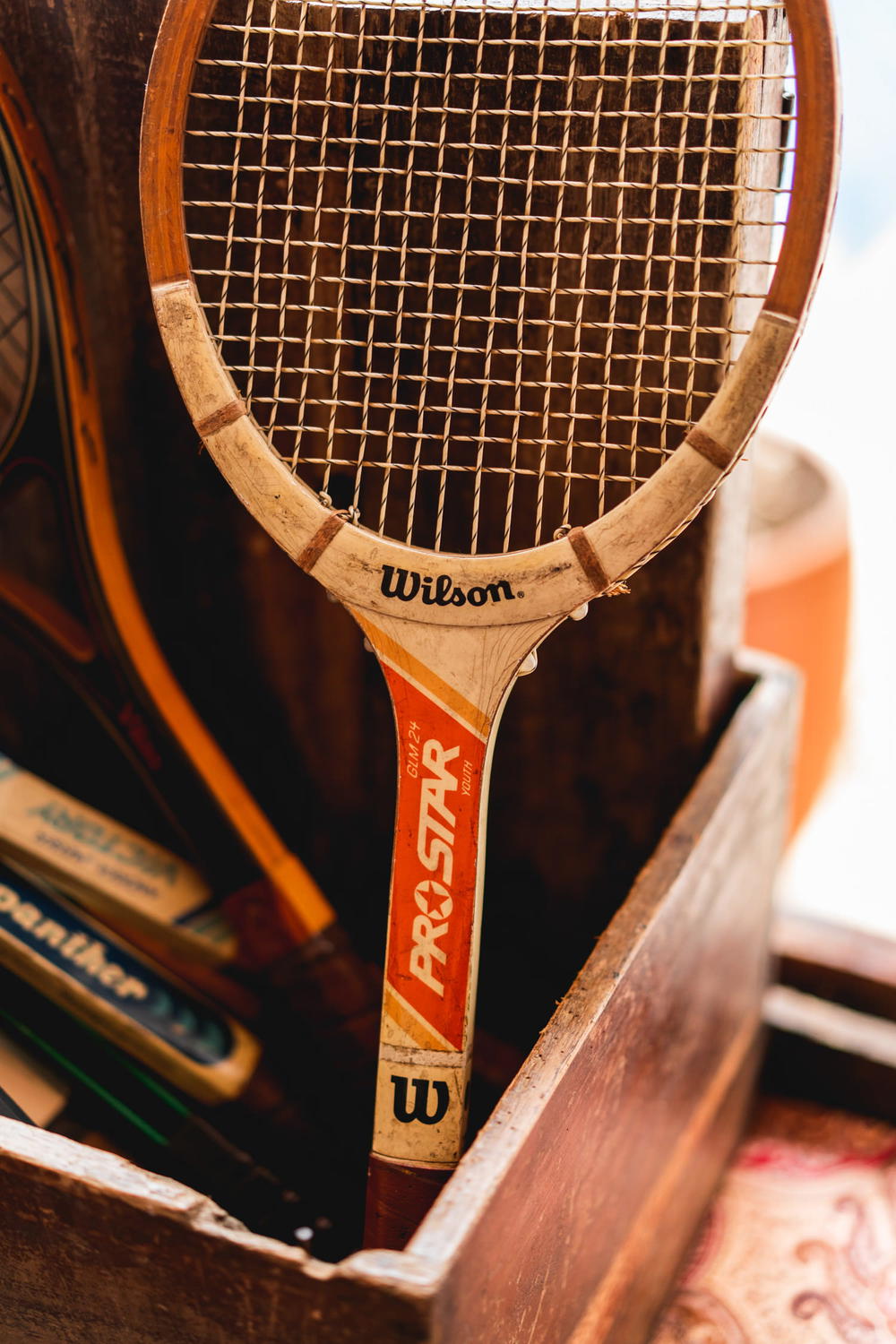 This Belgian-owned restaurant and historic villa is now a very eclectically-decorated restaurant. Everything is vintage in style and beautifully restored. Stay for a Belgian beer! Next door is a Belgian ice cream shop, but its hours are limited.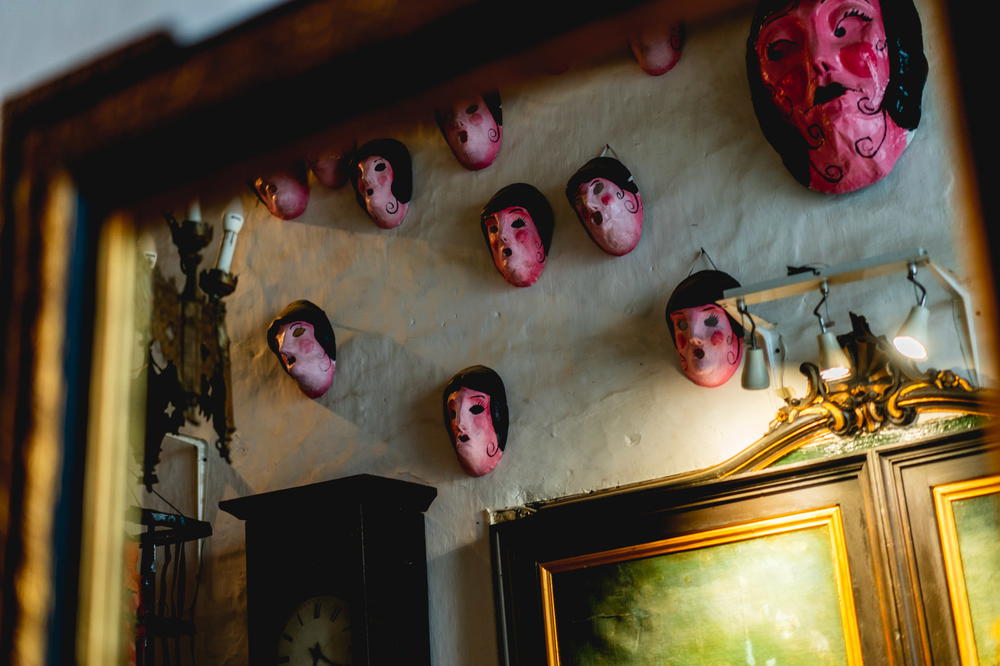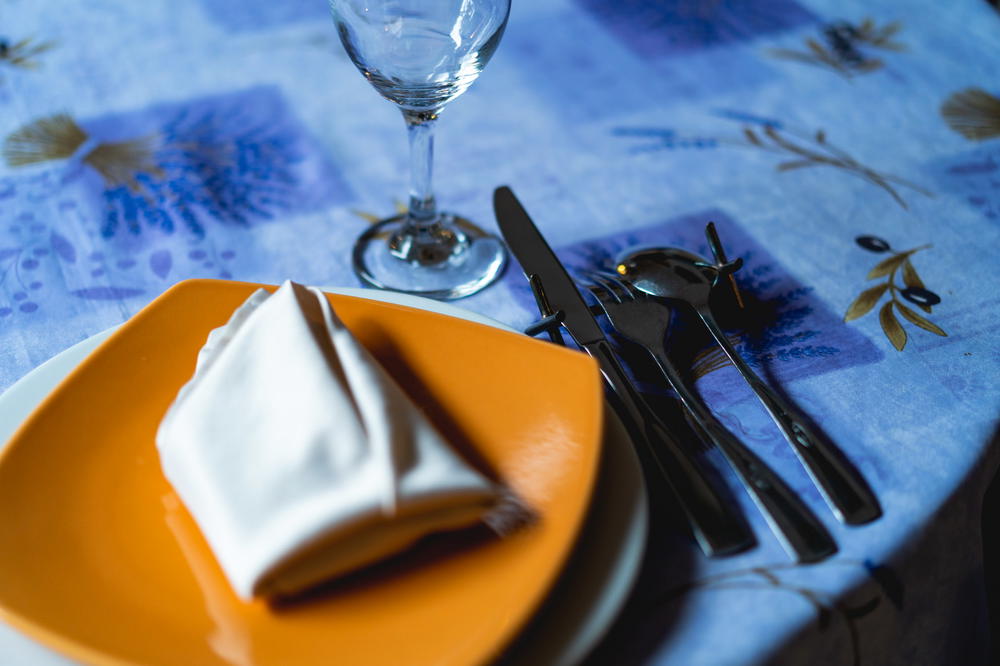 This free(!) museum is also a former villa that now houses artifacts from the indigenous inhabitants of the Santa Fe de Antioquia surrounding region, nineteenth-century home goods of the mansion's former owner and a restored version of a colonial bedroom. Don't leave without seeing the bath part of the house.
Stop by a tienda de filigrana (filigree shop)
We learned a new word in English during our tour in Santa Fe de Antioquia, and that word is 'filigree.' In English, it means "delicate kind of jewellery metalwork, usually of gold and silver, made with tiny beads or twisted threads." Its Spanish translation, filigrana, is the art of this type of metalwork mostly in silver pieces, and it is a local specialty.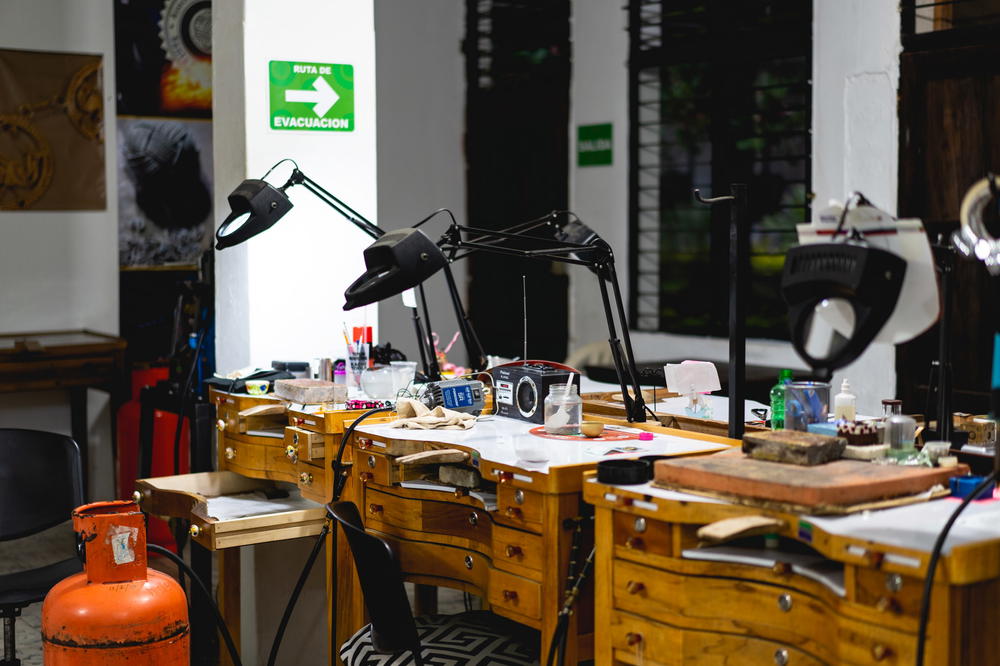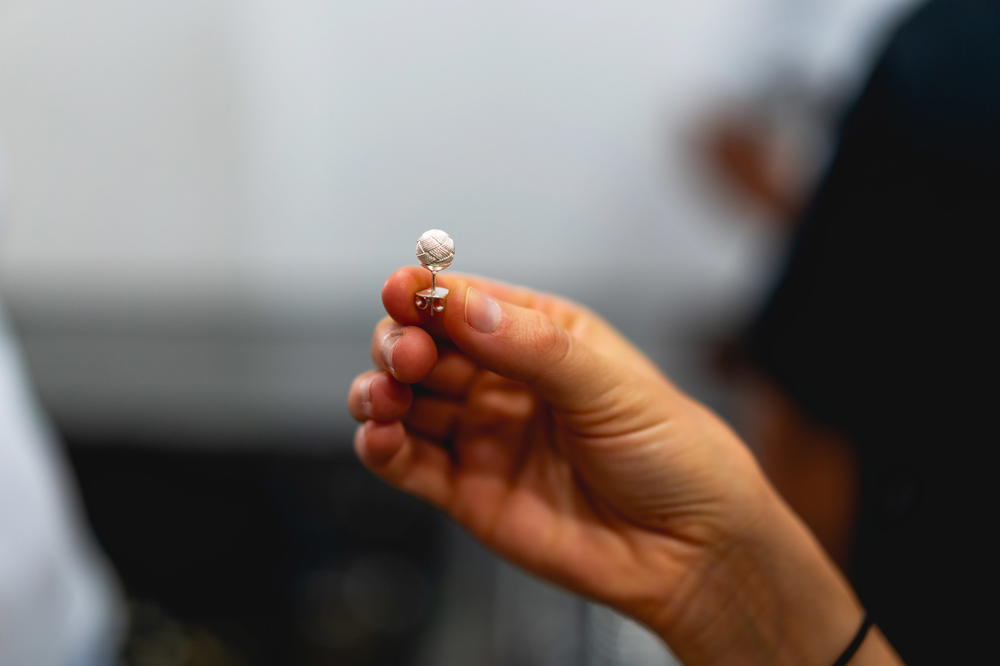 Step into any iglesia or catedral
Santa Fe de Antioquia has no shortage of churches for a small town. You can visit its cathedral, or any of the sometimes referred to as 'templos' (temples), such as Templo de Santa Barbara or Nuestra Señora de Chiquinquira. When we passed by on a Sunday night, we could hear music and singing coming from most of them.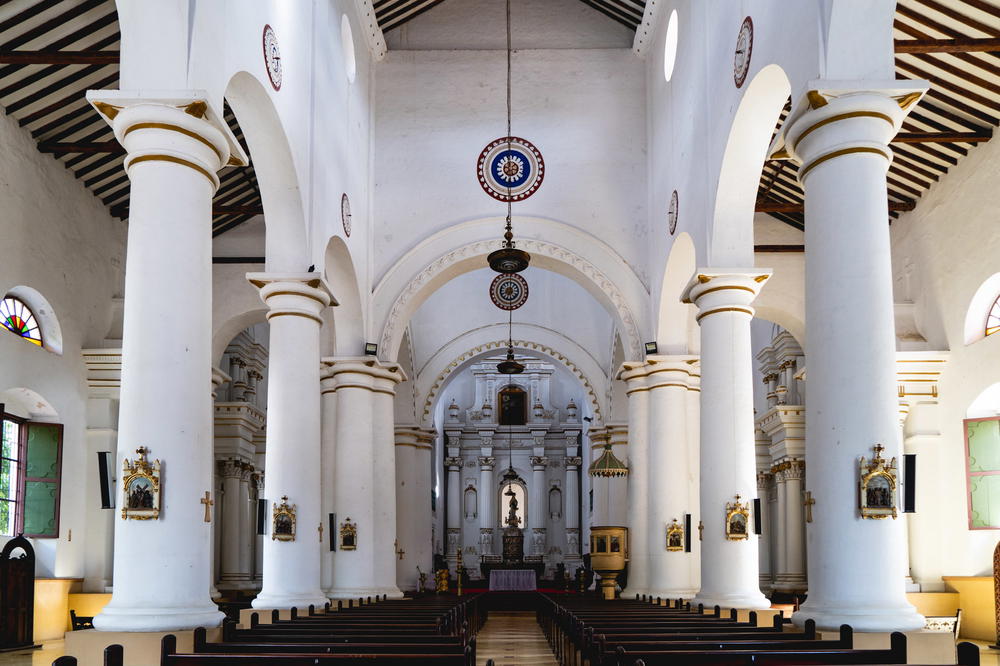 Walk across the Puente del Occidente
Confession: we did not visit the most famous bridge in Santa Fe de Antioquia, mostly because we didn't have time. To visit the bridge, you can walk for approximately one hour, or take a tuk-tuk. Locals are very proud of this bridge and will ask if you have visited it. If we come back, we will visit the Puente del Occidente, and we also thought it was cool that its designer studied at Stevens University in New Jersey, and was involved in the construction of the Brooklyn Bridge!
Take a historic center tour with Turantioquia
This city tour informed us of all the spots we may not have known about on our own. The guide spoke only Spanish, so it was a helpful experience to learn a lot of helpful words to describe our experience. Thank you to Green Nomads Hostel for taking us on this tour of town!
Santa Fe de Antioquia History
This town is located not more than 50 miles from the outskirts of Medellin, and it was the capital of Antioquia until Medellin took the title! Today, Santa Fe de Antioquia is a mountain town of 26,000 people, where it's normal to see men in cowboy hats sitting around the town square, horses and mules in the streets and markets full of local Colombian fruits.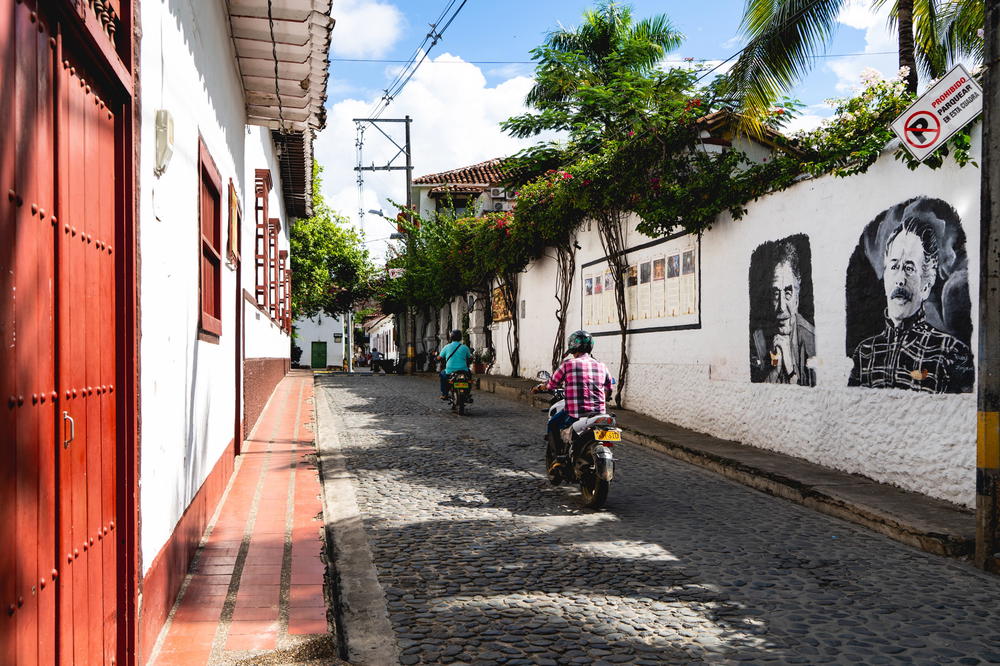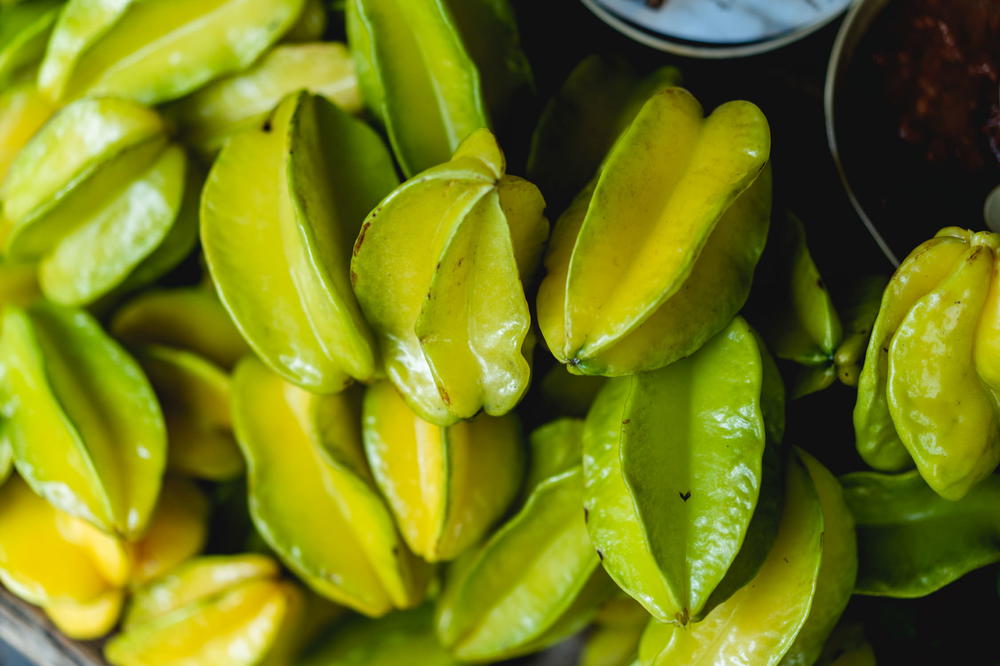 Architecture in Santa Fe de Antioquia is traditional and features short white buildings with colorfully-painted doors and window shutters, wooden balconies and stone churches. People are friendly, the town is safe, and there's always a view of the green mountains in any direction.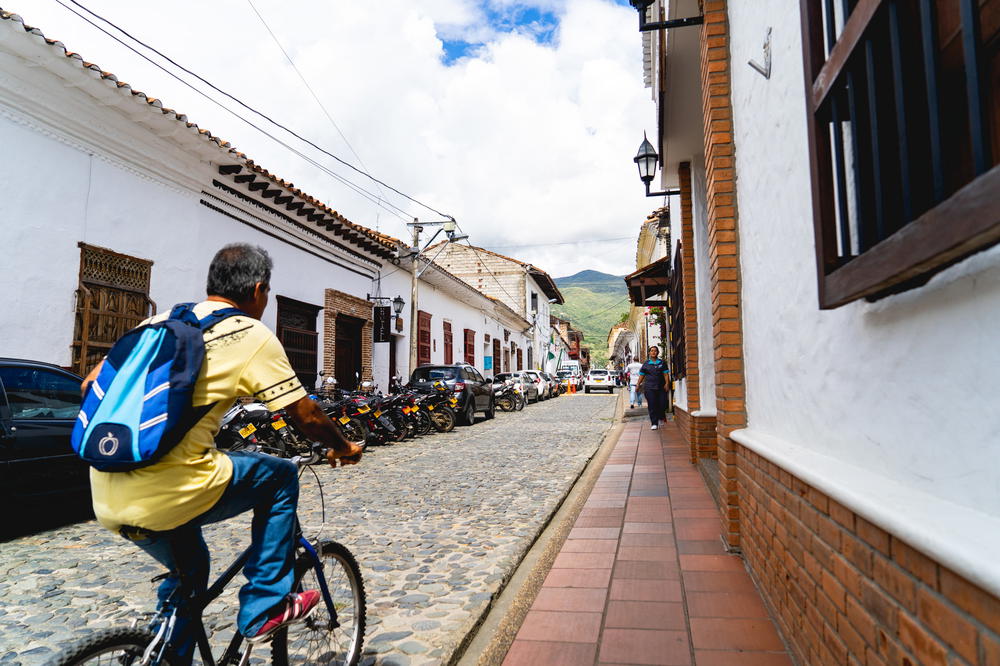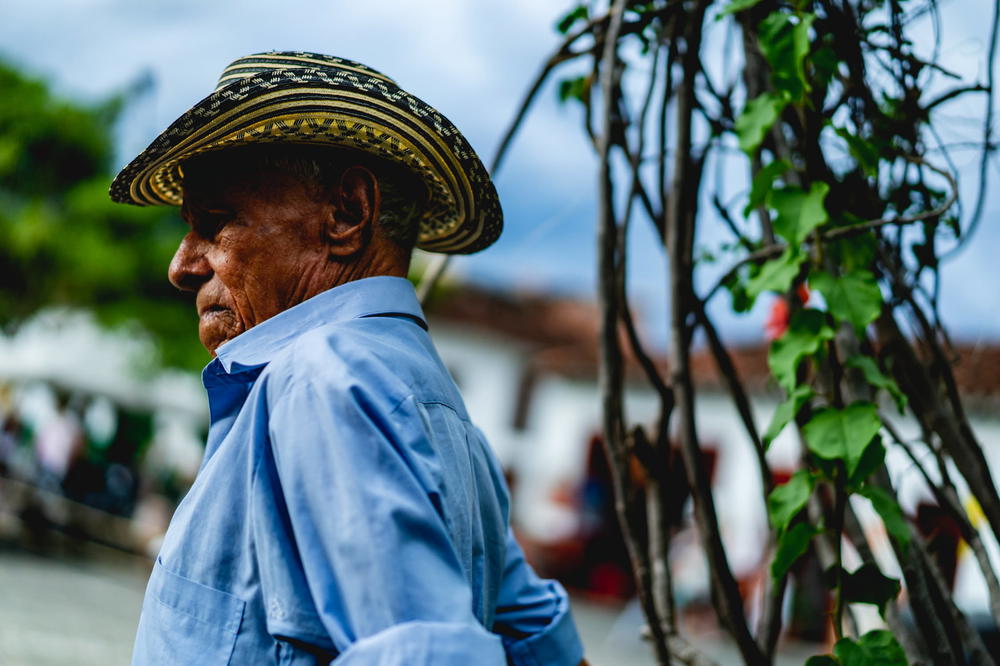 How to get to Santa Fe de Antioquia by bus
To get to Santa Fe de Antioquia, start at the Terminal Norte de Transporte in Medellín. This is the bus station for all destinations north and east in the country. You can arrive at the terminal by either Uber or by the Medellin metro to a station called Caribe. You will arrive on Piso (floor) 3 by either metro or taxi drop-off, and you can head down to Piso 1 by stairs or escalator to the ticket booths. Look for Booth #20 for Transportes Gomez Hernandez. You can buy your ticket same-day for the next departure. It is cash-only and costs 12,000 COP per person for a one-way.
Check out more maps!
Unlock more maps like this with your email address! You'll automatically be signed up for more map and location related things from us in the future.
From there, head out to the gates via the ticket check and metal detector, and ask anyone in uniform which Gomez Hernandez bus is for Santa Fe (it may say in the corner). Keep in mind that seats are assigned, and your ticket will say which seat you have. Bon voyage!
The ride takes approximately two hours. Once out of Medellin, the views of the green mountains and rural areas are very nice.
The bus will drop off at the bus terminal of Santa Fe de Antioquia, and if you're starving by that point, don't worry - there is a small market where you can pick up snacks and local goods (but we suggest waiting until you get to the proper town market!).
Our favorite hostel in Santa Fe de Antioquia
The best hostel in Santa Fe de Antioquia is Green Nomads Hostel. Here, you'll get an authentic experience with nice staff, and there's a pool!
Green Nomads Hostel is the only 'real hostel' in the mountain town of Santa Fe de Antioquia, which makes for a perfect if you'd like a two-day getaway from Medellin rather than a day trip. With its perfect location on a whitewashed cobblestone street, Green Nomads is a lovely way to stay over for a night. Remember to bring your passport if you're not from Colombia!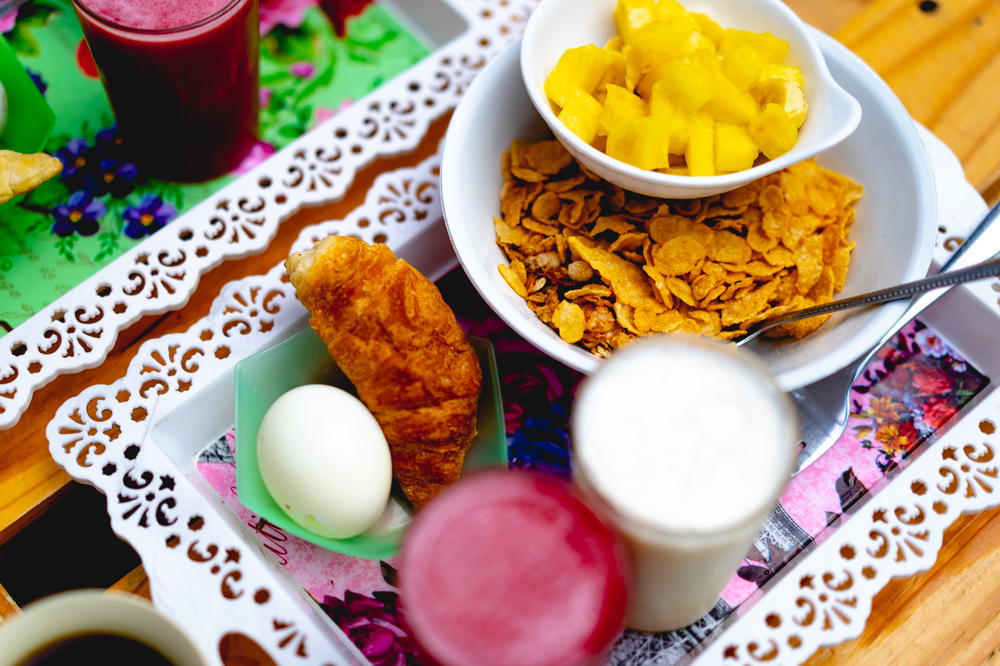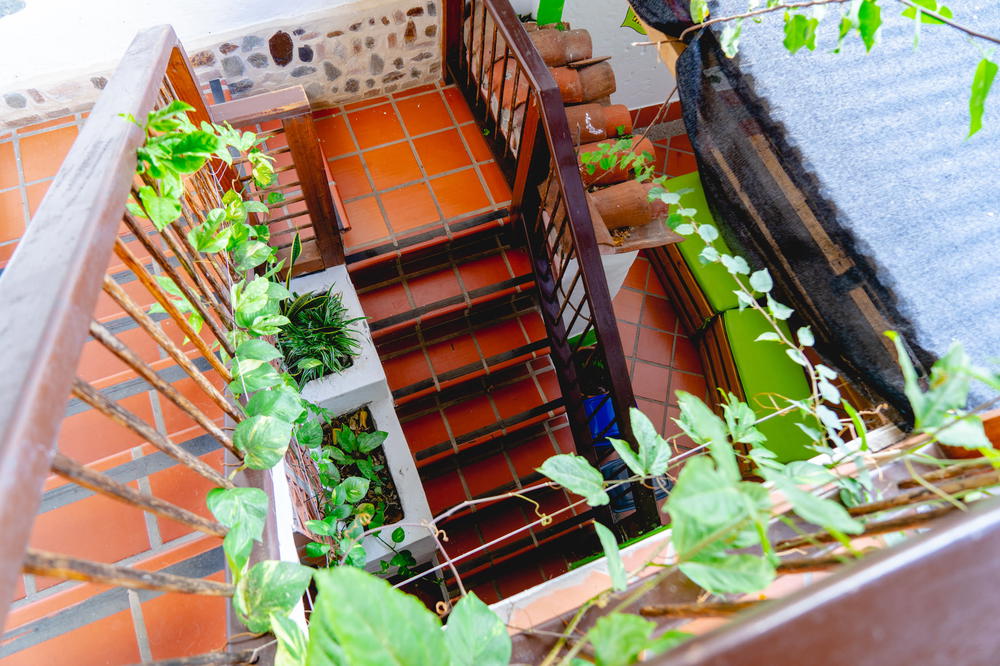 For us, Santa Fe de Antioquia was an easy day trip from Medellin, and we enjoyed being somewhere new that was not filled with tourists. In fact, we didn't see all too many other travelers, which made the town feel very authentic. If you'd like to feel immersed in Colombian culture in a safe and laid-back town, plan a trip to Santa Fe de Antioquia from Medellin.
Enjoyed our article?
Consider supporting us! We're a 2-person team (learn more about us here) and your support enables us to create quality content. Thank you!