Sri Lanka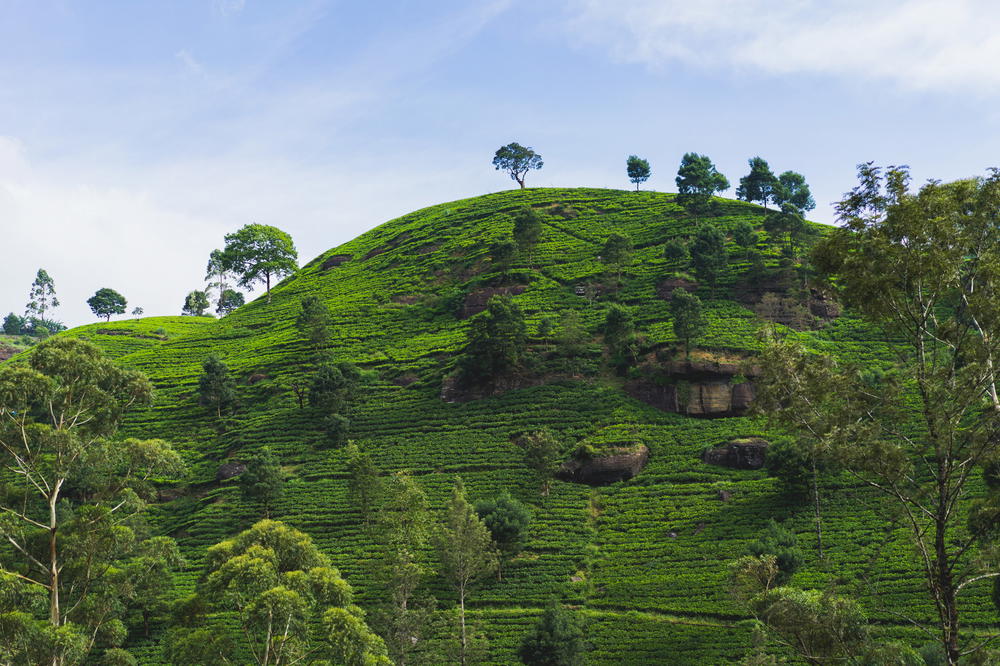 Sri Lanka is a place for the surfer, mountain trekker, tea drinker and temple adventurer. If you like scenery, flavorful food, friendly people and culture, this is a country for you.
In Sri Lanka we hiked epic mountains, climbed stairs to a sacred giant Buddha, tried Ceylon tea fresh from its source and laid back with fruit smoothies on the southern beaches. Make sure you book train tickets in advance for one of the most unique train rides through Sri Lanka's highlands, and smile all day, because that's what the locals do.
Explore 3 Travel Guides In Sri Lanka
What is the best way to travel Sri Lanka? Find out what to know before you travel to Sri Lanka, from where to stay in Sri Lanka, to seeing if Sri Lanka is a safe place to travel.

Escape the heat and head up into the mountains of Nuwara Eliya, where you'll drink black tea from the source and see why they call it Hill Country. We visited the Mackwoods tea plantation, where we got lost in a sea of green tea trees.

We had few preconceptions of Galle, so we were entirely surprised by a bustling yet chilled-out walled town that was easy to navigate and charming to wander in.
Find the Best Things to Do In Sri Lanka
Our Best Travel Photos of Sri Lanka
Browse Other Destinations
What are our favorite travel destinations? Our best places to travel are ones that have a bit of everything, from architecture and history to nature and adventure.