The Best Cities For Working Remotely and Traveling
Written by Becca
•
Updated on September 20th, 2023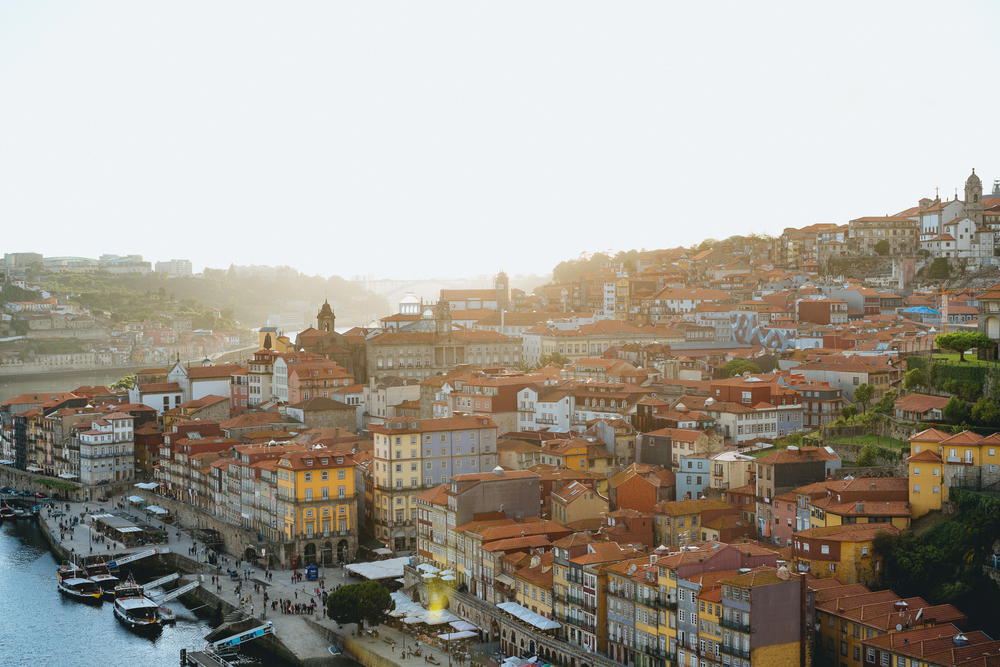 Where are the best places to work remotely in 2023? The following list will help with how to find good cities for working remotely in the new year.
This article may contain affiliate links. We earn a small commissions when you purchase via those links — and it's free for you. It's only us (Becca & Dan) working on this website, so we value your support! Read our privacy policy and learn more about us.
Table of contents
Close table of contents
You want to work remotely and travel… but where? We're about to tell you our recommended cities, as part of our tips for remote workers. Where are the best places to work remotely this year?
The cities in the list that follows have proven to be popular choices for working remotely while traveling.
Among all the factors we've considered in creating this list of geographical arbitrage are features of cities like friendliness to foreigners, cost of living, availability of coworking spaces, access to culture and great food, annual weather and opportunities for networking.
If you'll be going abroad, make sure you prepare, with this list of ways to prepare for a long trip!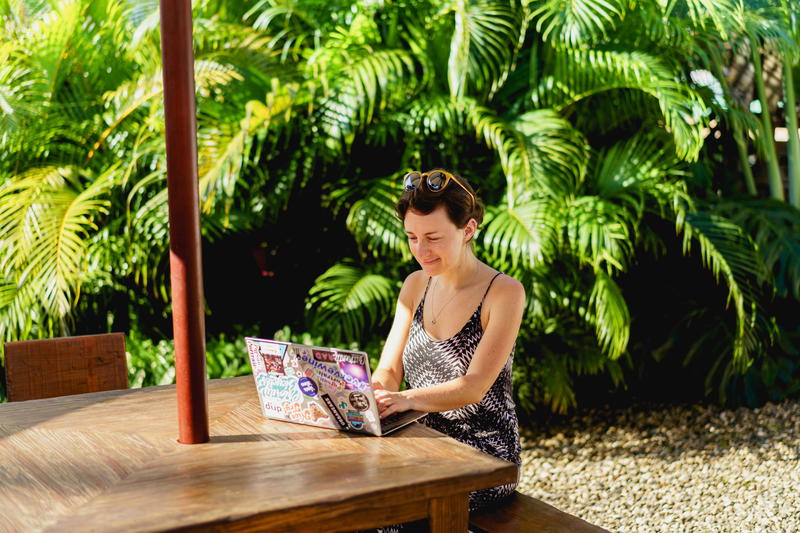 All cities listed below have a plethora of cool coworking spaces, cafes where remote work is allowed, like in Mexico City and Taipei, and a local population that welcomes foreigners.
Helpful Tip
To help make your travel easier, consider a program like Remote Year to help book travel, coworking and accommodations. We've been on Remote Year twice and love it!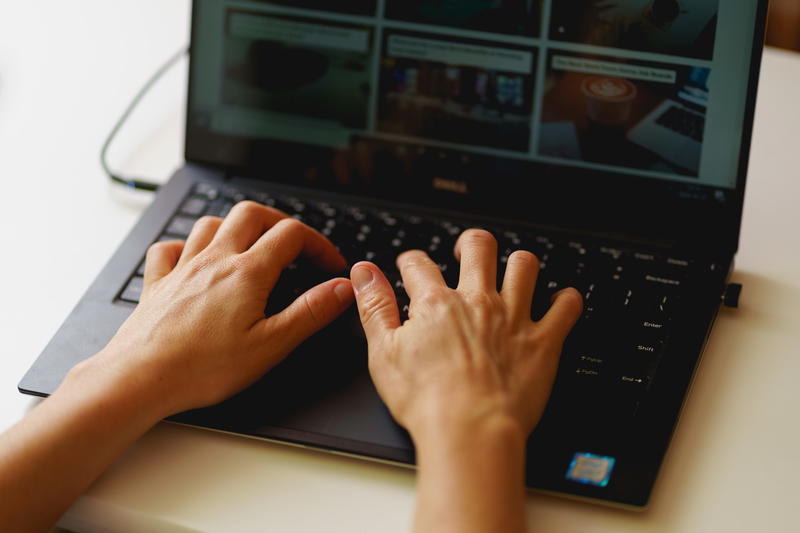 USA (United States)
For some professionals, leaving the US is not an option, especially as employers instate requirements that working remotely must be done from within the US.
We've worked remotely from a good number of these US cities, and have had great success using the local environment and various tools for remote work.
Brooklyn, New York
First, we have to preface this one: Brooklyn is not Manhattan. Now, we're not haters at all — we've both lived in Manhattan!
But Brooklyn is more of a 'town,' and each neighborhood has a feel of its own, with fewer skyscrapers bearing down on you and beating out the light… like in Manhattan.
That's why we recommend Brooklyn, though, for digital nomads and remote workers: there are neighborhoods with small-town vibes and indie boutique shops, there are mom-and-pop restaurants and cafes to work from, while sitting on a quiet street, and there are beautiful parks filled with locals, and minus the tourists.
If you can find an affordable place to call home for a month or two (and we promise it's possible, relatively!), you'll have a blast as a visiting remote worker living in Brooklyn.
Are there other reasons we recommend Brooklyn as the #1 place to work remotely? Well, there's excellent access by mass transit (the subway, and the buses!) to the rest of NYC, so you can always be exploring culture in Queens, lesser-known sights in Manhattan and day trips out of town like to Beacon, NY.
Plus, we'll urge you to check out one of our favorite historic neighborhoods by the water, Brooklyn Heights.
As a digital nomad, you'll find fast WiFi in cafes and coworking spaces, welcoming professional communities, clubs and meetups to join and access to all types of activities like athletic activities and social groups. Everyone should try working remotely from Brooklyn, and if you do, use this guide to safety in NYC to make sure your trip goes smoothly with no surprises.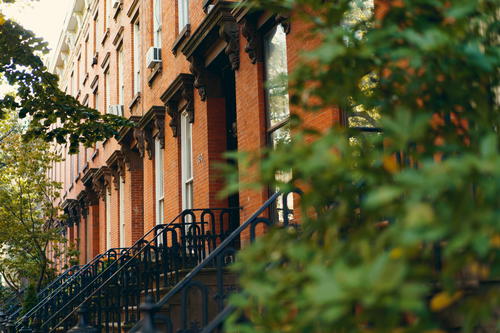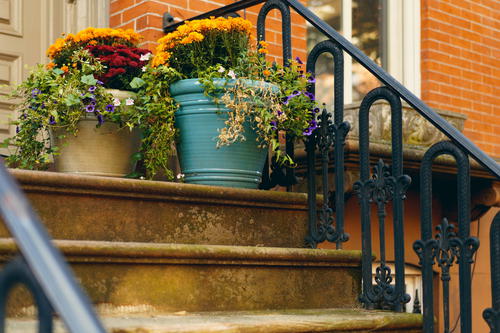 Seattle, Washington
One of the most major cities on the West Coast of the USA, Seattle is a hub for big business, big tech, the birth of some great coffee and lots of nature, once you can get in a car and do some driving to places like this, within Washington State: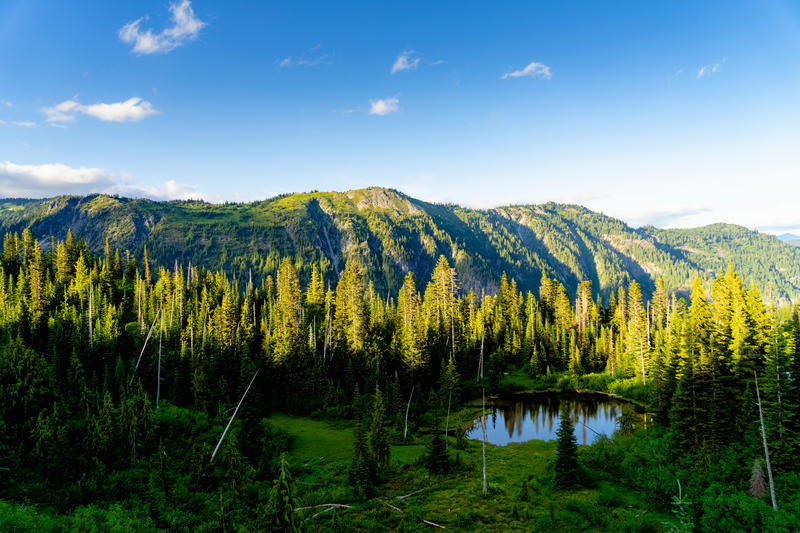 So, why base yourself in Seattle for a bit as a remote worker or digital nomad? Seattle actually ranks very high, as far as remote work destinations go. Among its best qualities are super-fast WiFi, free WiFi throughout the city (BIG plus!), great walkability in downtown areas, friendly for startups, friendly for women, great LGBTQ+ safety, excellent nightlife and a fantastic array of remote work locations for coworking.
The only downside to Seattle seems to be the availability of AC/heating in most buildings, as the moderate and forgiving year-round temperatures (and long rainy season) don't require it, along with a rather high cost of living… and we have yet to figure out if you can live in Seattle for cheap. Let us know.
Austin, Texas
Want to work remotely in Austin, TX? It seems many people do, and for this reason, there are lots of reviews out there of digital nomad experiences in this big and 'blue' Texan city known for BBQ, liberalism, startups and all-around FUN for young people.
Austin's best assets as a place to work remotely in the US come from its noted super-fast WiFi, free WiFi around town, walkability in urban areas, excellent healthcare and hospitals (this is important!), a great selection of places to work from when you're working remotely and cool nightlife.
It seems like there's a lot to love about Austin, and we have some friends there right now who just keep on going back to Austin to work remotely!
Portland, Oregon
Portland, OR, made our list of places to work remotely when you're traveling in the US domestically.
With a pretty good all-around score as far as places to work remotely within the USA, Portland seems to be known for the big three: happiness factor & fun, great selection of places to work from as a digital nomad and lightning-fast WiFi for all those work calls and Zoom meetings.
More about Portland, though: this city on the West Coast of the US is known for breweries, outdoor activities and a budding restaurant scene.
Portland also seems friendly for most types of people, from the LGBTQ+ community, to expats. The quality of life score lends itself to attracting professional talent, which contributes to Portland as a center for startups.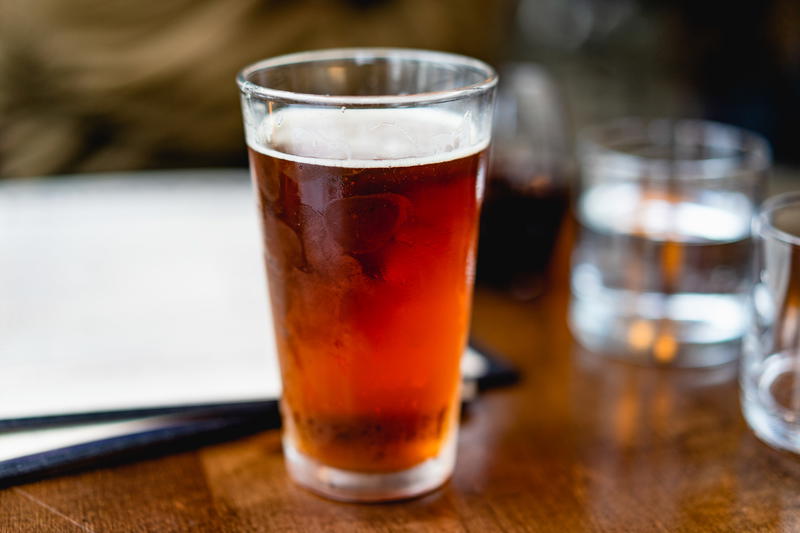 Denver, Colorado & Boulder, Colorado
Let's go to the mountains — in Colorado, that is. Denver and Boulder are known for being the centers of outdoor sports fanatics in the US, and for our friends who live there, the lifestyle is big on hiking, biking, trail running and skiing.
People who live in Colorado seem to be some of the fittest in the whole USA!
As for coworking or working remotely as a digital nomad from Denver or Boulder, the WiFi is super-fast in general and there is no shortage of places to work from, making both cities rather remote-friendly at the end of the day.
In terms of culture, Denver and Boulder, its smaller yet packing-a-punch Coloradan counterpart, both offer aspects like clean air quality, four vibrant seasons, great hospitals and healthcare quality, high ratings from the remote work community and high quality of life scores.
New Orleans, Louisiana
Interested in working from the Big Easy? You're in for a well-known US city that's laid-back, walkable and full of culture.
If it wasn't the great array of places to work from that had you, then it might have been the nightlife, as NoLa is best known for its Mardi Gras celebrations and the French Quarter. With Cajun cuisine and coffee shops in which you can study or work, you will find a fun American destination with warm weather.
Just watch out, because the worst months to visit New Orleans are August and September due to some lackluster weather patterns (hurricanes); however, these months will be the cheapest for travel.
Atlanta, Georgia
Atlanta is a major city with a lower cost of living than its counterparts of NYC, LA, Miami and SF. It's based in the South of the US, and is home to the one of the most major airports in the world, where you'll find hubs for major airlines that can transport you all around the US and the Latin American region.
As for the city itself and why it's a good choice for basing yourself as a remote worker, Atlanta offers nice moderate temperatures, lots of culture and history, a wide array of places to work from, not to mention safety for women and LGBTQ+ communities. Atlanta is also friendly for expats and foreign passport holders!
Coworking from Atlanta or working remotely from there will make you as happy as a Georgia peach.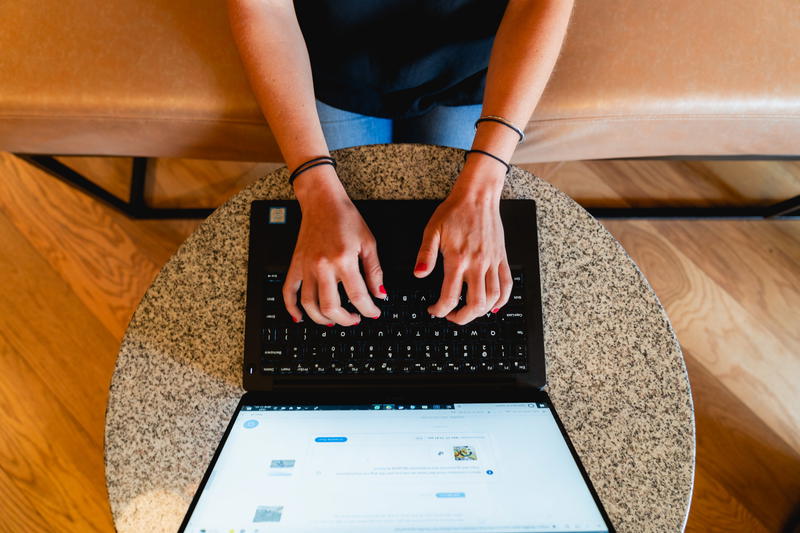 Boston, Massachusetts
Boston is a city that most people are surprised to find out is rather small, as far as big cities go. Boston packs a punch, though, from its strong Bostonian urban culture and budding food scene, to shopping, culture, history and architecture. Have you been to Boston Common?
It's beautiful, and it's certainly where I'd take my strolls after a long day of work if I lived there.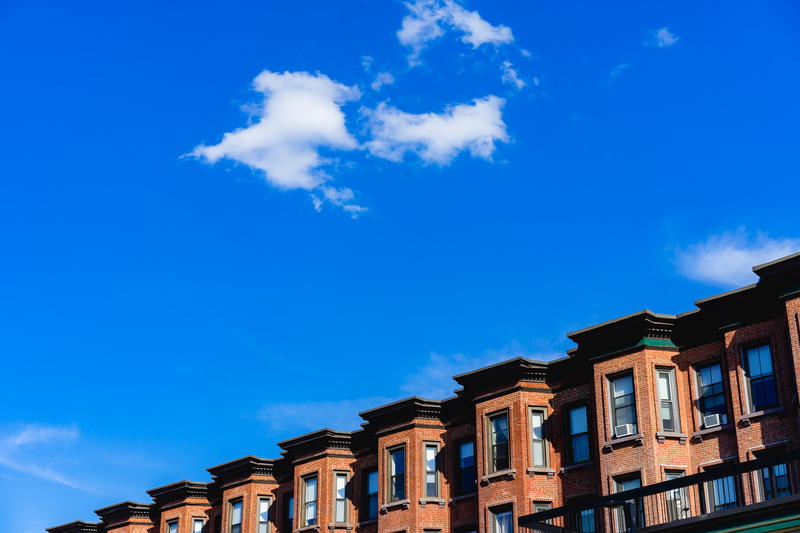 Boston is very likable, for anyone traveling and working remotely. It's easy to find coworking and places to work from, along with readily-available fast WiFi for all your work needs.
It's incredibly walkable and has a high level of safety for travelers and professionals. Boston has great air quality and four distinct seasons that you can experience outdoors through activities and other excursions in the New England region.
The only complaint that remote workers have about Boston is the cost of living, which is standard for a major Northeastern city, but will prove to be much higher than cities down south or in the middle of the country. What you do get with a short stint in Boston, however, is access to lots of clam chowder.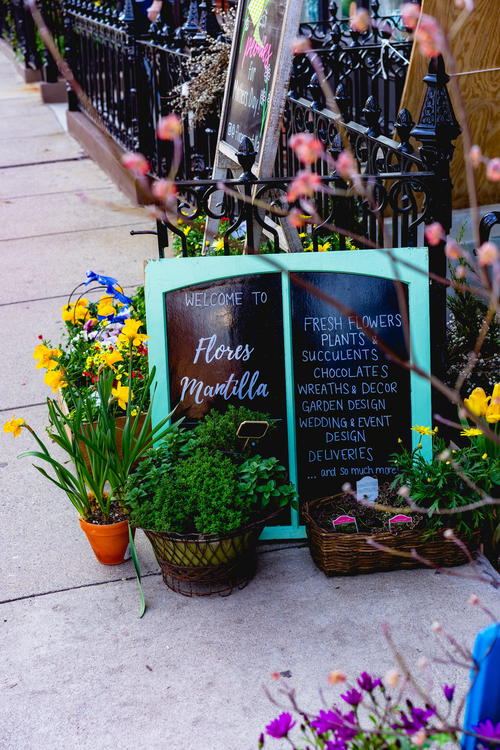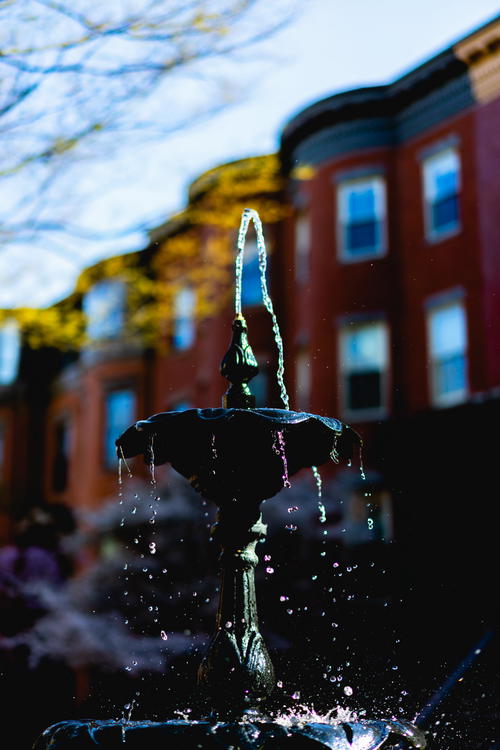 Miami, Florida & Fort Lauderdale, Florida
Are you into the heat and the tropics? What we like about the Miami region is that you can kind of feel like you left the USA, at times. One time I was in Miami, I spoke Spanish with four out of five Uber drivers who took me around, and then went for Cuban food on Calle Ocho twice in three days. And that's just in Miami.
The region between Miami and Fort Lauderdale is appealing to remote workers and travelers because of two major airports that'll get you access to the rest of the country and certainly, access to Latin America, if that's in your future itinerary at some point.
Most flights to Central America or South America will stop in FLL or MIA, so why not try making either of these cities home for a while?
Helpful Tip
Looking for new proven ways to save money on flights and airfare? The easy solution is to sign up for Going, the leading way to find flight deals and mistake fares, directly to your inbox. Use HALFHALF20 to get 20% off!
While very different from each other due to city culture and feel, you can find your place in either, especially as a remote professional. Miami tends to be known for great WiFi around the city, hot temps but great air conditioning, an array of places to work from and a whole lot of fun, from the beaches to water sports to sporting events.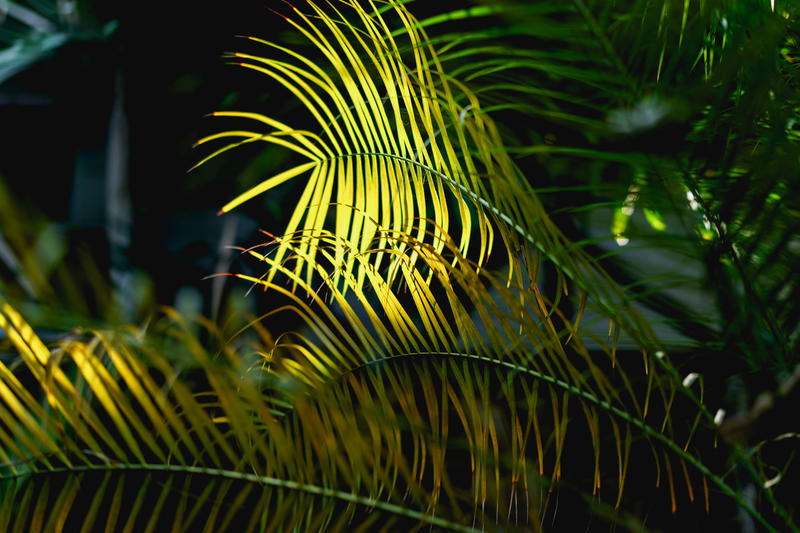 San Diego, California
Not as well-known as Los Angeles or San Francisco, San Diego is a major city on the West Coast that has tons going on. Plus, it is close to Mexico… minor detail.
San Diego, like LA, is an urban sprawl with cool neighborhoods that won't get your average family or swath of tourists who are headed to the San Diego Zoo or Sea World.
No, no, there's more to SD than that. If you're going to San Diego to work remotely and travel, look out for an excellent quality of life, fast WiFi (and free WiFi on top of that) with the added bonus of a selection of coworking spots and cafes for working from anywhere.
For taking your work-from-home setup to a coworking space, consider some professional environments like Ugather, Nest CoWork, Downtown Works, Hera Hub and Moniker Commons.
For after work, there are beach sunsets in La Jolla and Cardiff State Beach. There is certainly no shortage of sun and sand for when you slam your laptop closed for the day.
Chicago, Illinois
Another major city here, but people like Chicago because it certainly offers four very different seasons, ranging from sunny summers by the water to rather snowy and freezing winters that make cozying up inside a great time to get a ton of work done… right?
Chicago scores high with fast internet, great hospitals and excellent walkability, so that you can get all your steps in and you don't require a car to survive. In terms of 'fun,' there's a lot to do in this city that ranks high for remote workers, from networking with other professionals to a solid nightlife scene.
There's also quite a few Instagrammable places in Chicago that'll pack a punch on your feed.
And hey, this is where Second City comedy was born!
Helpful Tip
Consider Selina Chicago as a home base with a coworking space before you put down roots in Chicago.
San Antonio, Texas
San Antonio is a major city in the US that surprisingly keeps becoming more 'major,' yet, it keeps the feel of a 'small city' pretty strong.
San Antonio is an ideal place for places to work from, and one big benefit of this Texan city is that it's LGBTQ+ friendly.
Temperatures are warm-ish year round, there's fast internet abound and you'll find good walkability in downtown areas where the RiverWalk bustles along the sides of the river with live music and nightlife.
Overall, San Antonio is a city with a high quality of life for remote workers, and you'll be driveable to one of our favorite places, MEXICO.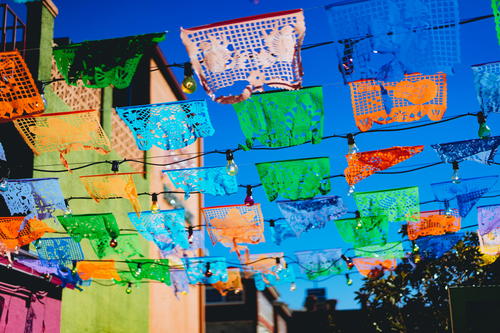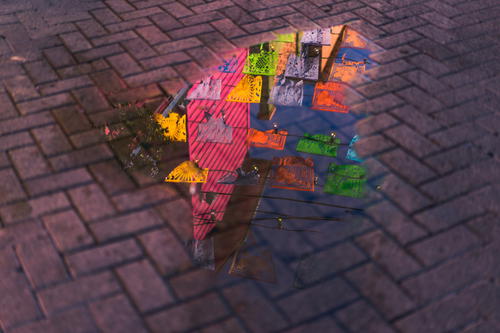 Phoenix, Arizona
For those of us who didn't know, Phoenix is one of the largest cities in the US. Admittedly, I was recently one who didn't know, and it's kind of unbelievable.
When did Phoenix get on the map for major cities and places to go for a remote "workation?" We aren't sure, but here's what our research says.
While its summers have extreme heat into the 100s (Fahrenheit), winters are moderate, compared to the East Coast and much of the US, with highs in the 60s-80s from October to March. Sounds like a fair idea for escaping an East Coast or Midwestern winter!
Why should you work remotely in Phoenix? Research points us to some unique coworking spaces made for remote workers who are traveling, like Paradise Plaza, Office Evolution, AZ Common Ground Co-Sharing and an assortment of coffee shops for working at for a day.
Lola Coffee Bar seems to be the fair winner in the list of where to work remotely in Phoenix, along with runners up Giant Coffee, Lux Central and The Henry Coffee Bar: XV.
You might even be able to take those three-day weekends for some day trips out of Phoenix, including travels to Sedona, Flagstaff, the Grand Canyon and even Joshua Tree National Park (if you can put up with a lot of driving).
Latin America
Latin America (Central and South America) are awesome places for digital nomads and remote workers, due to favorable climates and a lower cost of living (except for several countries) when compared with North America & Europe.
Antigua, Guatemala
Beautiful Antigua, Guatemala, is a charming colonial city surrounded by volcanoes in the highlands of southwestern Guatemala, not too far outside Guatemala City.
This town of only 45,000 people is a gem for tourists, travelers, digital nomads and expats (and locals, too). With its cobblestone streets, good level of safety, mild year-round climate, awesome culinary scene (given its relative size) and delectable assortment of rooftop cafes and coffee shops, Antigua is a Central American favorite for remote workers.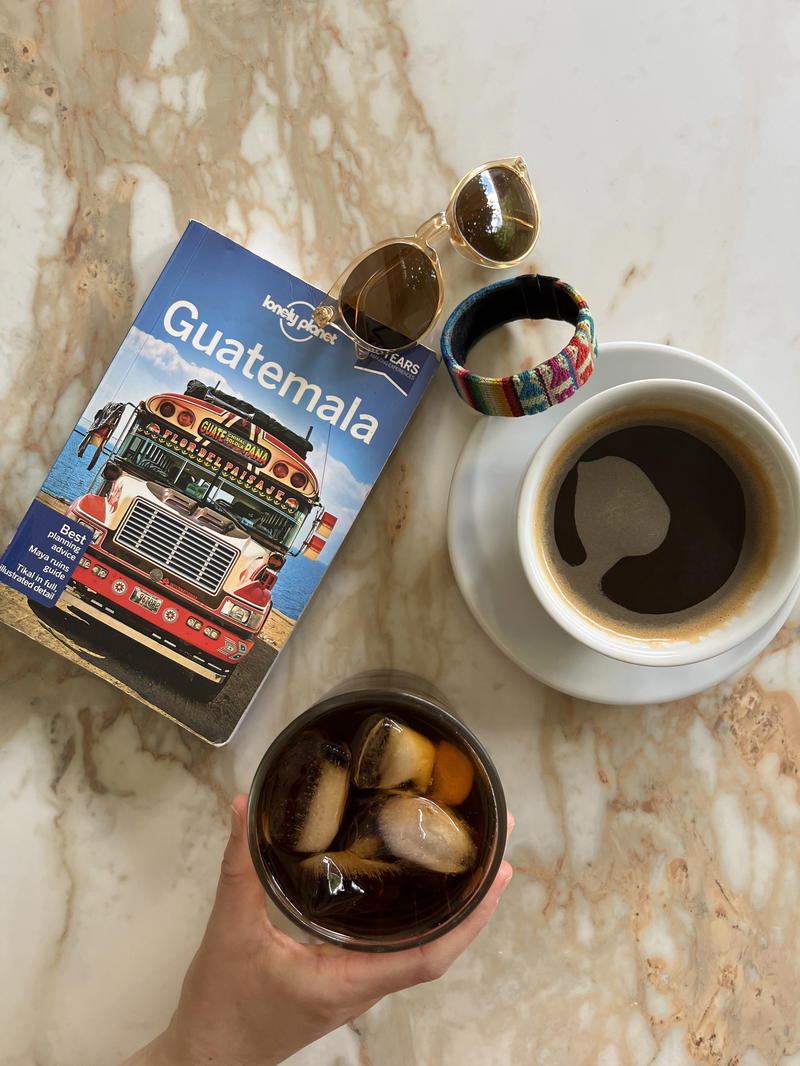 I worked remotely from Antigua, Guatemala, and found good value in one of the city's newer coworking spaces, Impact Hub Antigua, which is part of the global Impact Hub coworking space network (I found this out only after getting home!).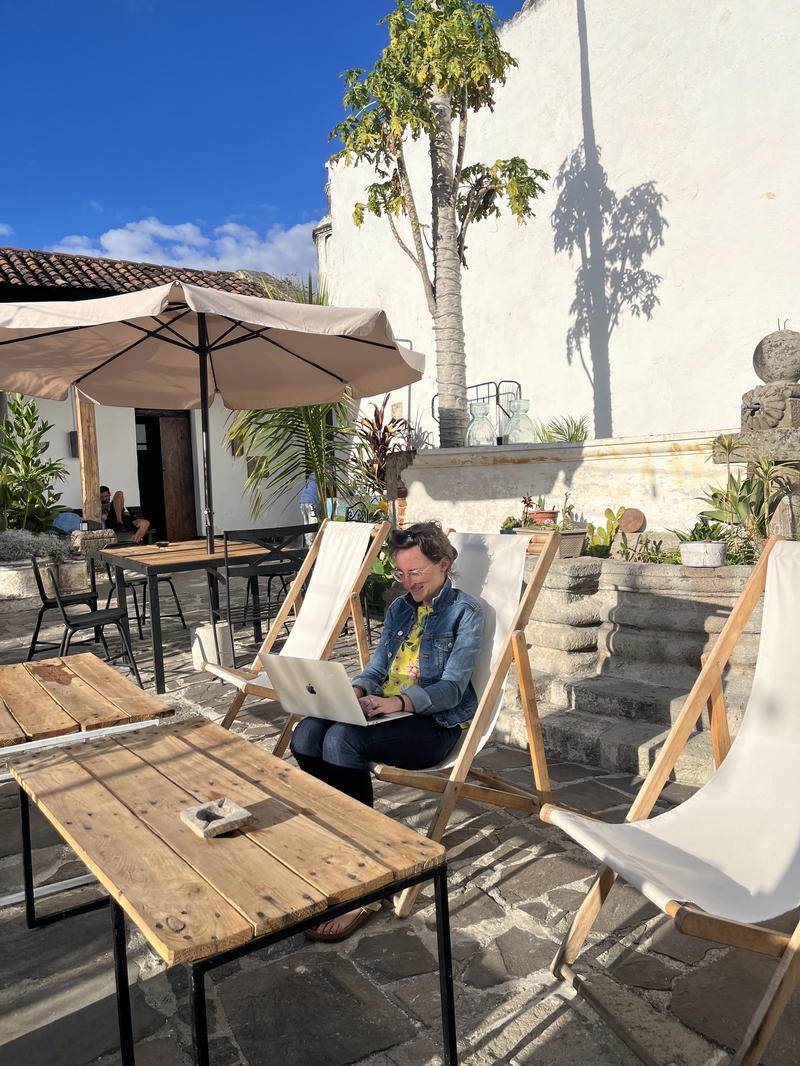 Here, I was able to get consistent WiFi, enjoy a sunny colonial-style terrace, unlimited coffee and tea, the Argentine coffee shop on site and vegan food shop Wachuma, located right at the entrance.
For longer stays in town, you'll want to note all the possible day trips from Antigua, for opportunities to hike volcanoes, see local markets and culture, beautiful scenery and the best of Guatemala!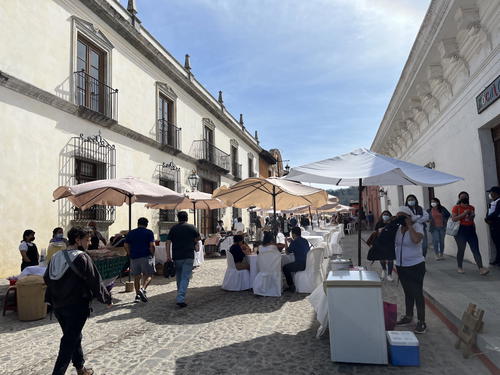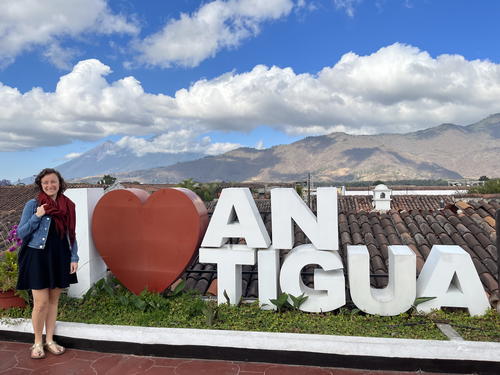 Antigua is a popular hub for nomads, and because of the low cost of living and growing appreciation from foreigners, it's a great choice for your next remote work destination.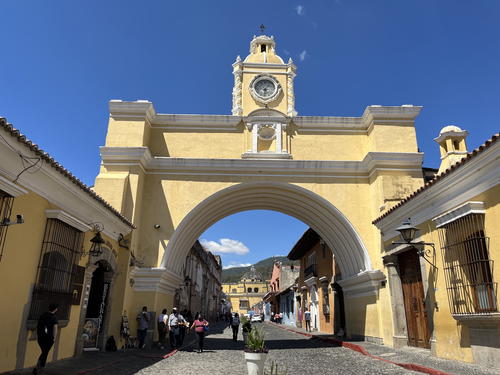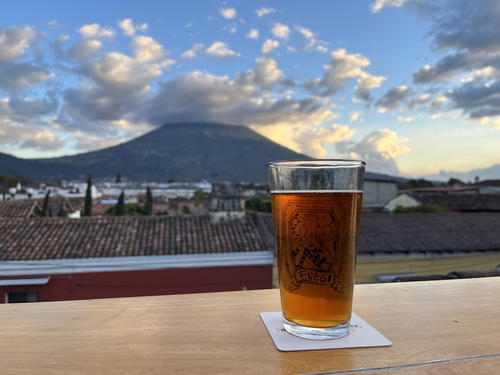 Medellin, Colombia
It's not what your parents would immediately think of when you say, "I'm moving to South America for a little bit to work remotely," but in recent years, Medellin has become a hotspot and hub for digital nomads.
Among features of this city are its year-round warm weather (drier around February and rather wet between September and November, but with short daily showers), affordable cost of living (street food for under a US dollar - si, por favor!) and the very recent history of a city that transformed itself.
We were lucky to have been introduced to Medellin when we were working remotely and traveling. It's been a long-time favorite of the Remote Year community because it's such a great city to work remotely from.
Remote Year provides great accommodations for you to live in while you're passing through Medellin. When you arrive, you have the Selina coworking membership and you can start working the first day you arrive! Your apartment should have WiFi fast enough to do some work as well, if you have any meetings outside of ordinary working hours.
We encourage you to check out Remote Year if a remote work and travel program sounds like a fun way to work remotely and see the world.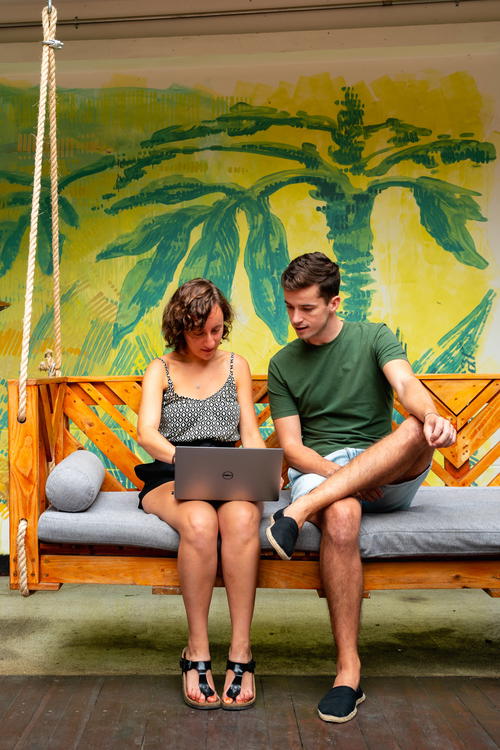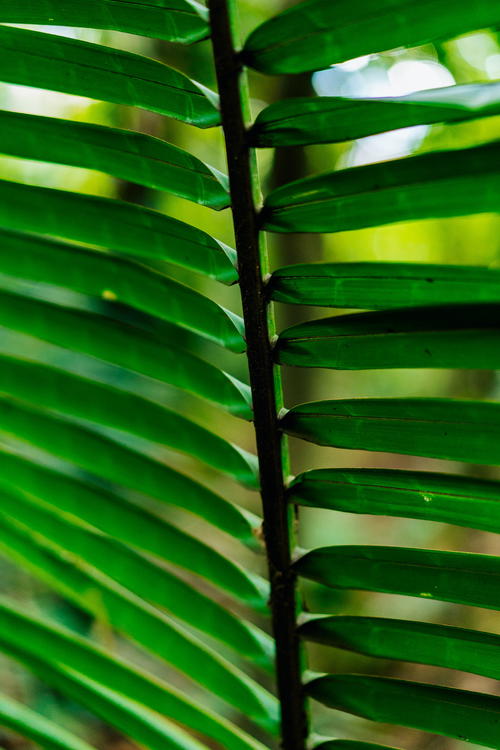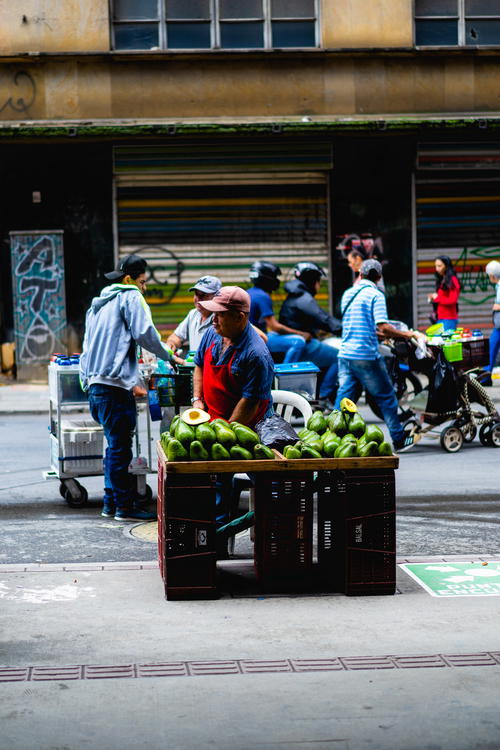 Medellin for expats and travelers is known for being 'a lot of fun,' and that's because the Poblado neighborhood has a variety of bars and clubs, parks, restaurants, cafes and pop-up markets.
You can often find free WiFi throughout the city, and the metro system of Medellin makes for ways to get far, from neighborhood to neighborhood, in the vast valley of Medellin.
While petty crime exists (mostly pickpockets who want smartphones), safety is otherwise a high priority for Medellin, and there's even a noise curfew in most apartment buildings.
Cowork from Selina Cowork or Pergamino Cafe, among lots of other choices for coworking in Medellin.
Merida, Mexico
If you're asking where Merida, Mexico is, then you're already asking the right questions.
An incredible and lesser-known destination for digital nomads and anyone who wants to work remotely away from home is Merida, Mexico.
This lovely city in the Yucatan is not one of the cities you'll hear about when anyone says Mexico, but trust us: this warm-weather winter destination has great food, accessible culture, a low cost of living, a cool expat community and a great coworking space you can call home.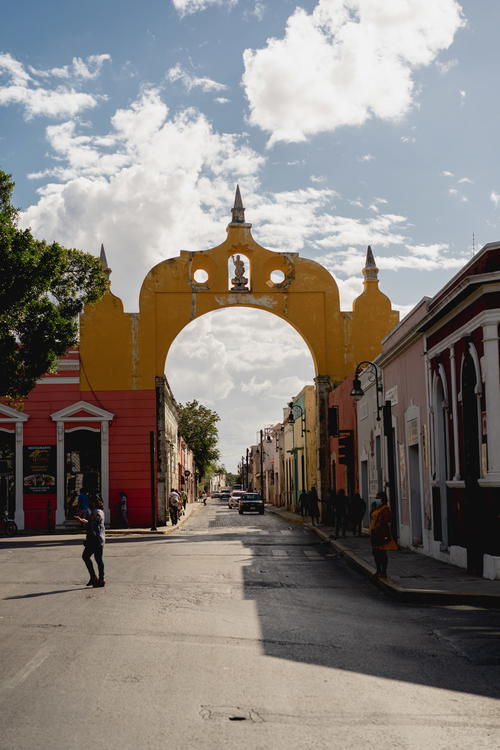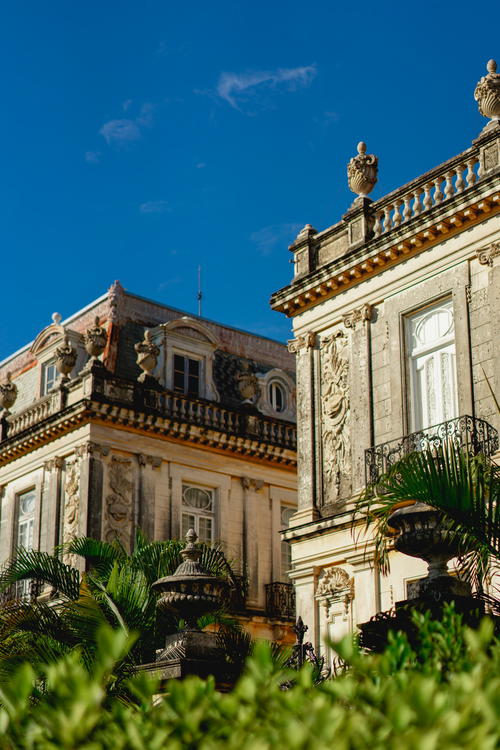 We spent a month in Merida to test it out as a great city for working remotely as digital nomads, and we were floored that after four weeks, we felt like we were at home there. We were also at ease with the level of safety in Merida.
In addition to a slew of coffee shops and cafes with WiFi, we can recommend Merida's best coworking space, Conexion 60, for fast Internet and an excellent working environment every day.
Merida is a great place to spend winter in Mexico and should be on everyone's list for up-and-coming destinations where you get a bang for your buck, and some incredibly tasty local food!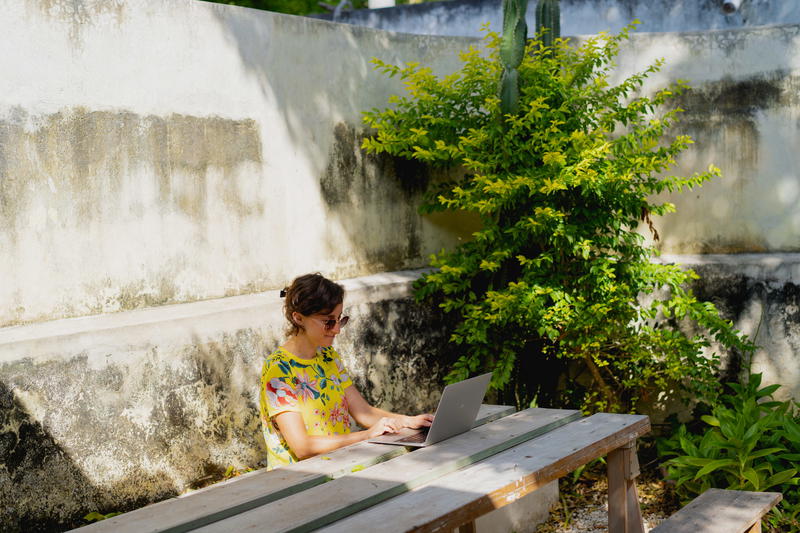 Mexico City, Mexico
Mexico City is a giant metropolis with an exceedingly affordable cost of living for a city that's so cosmopolitan.
Among the draws of Mexico City are its big parks, proximity to the rest of North America for those who are based there or return frequently for business and the incredible food scene.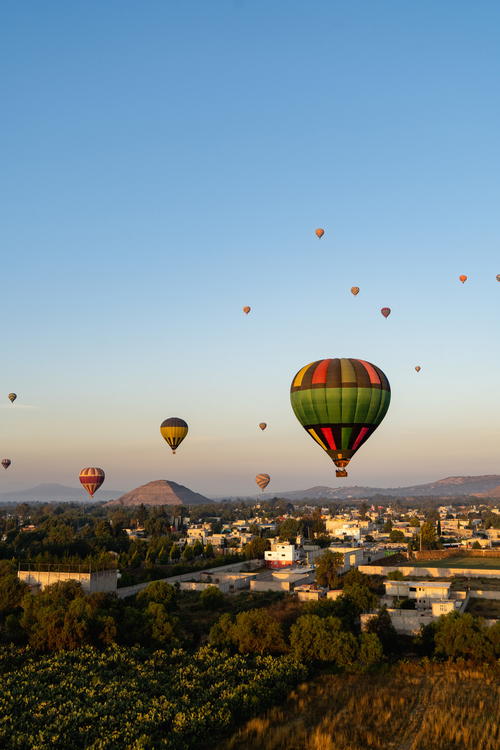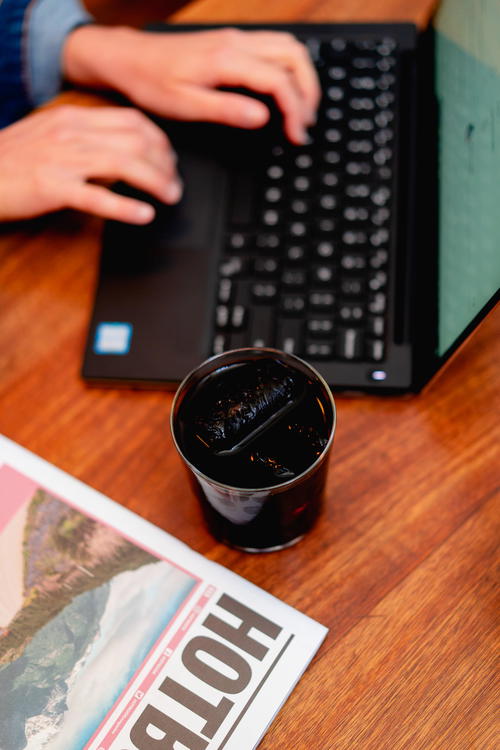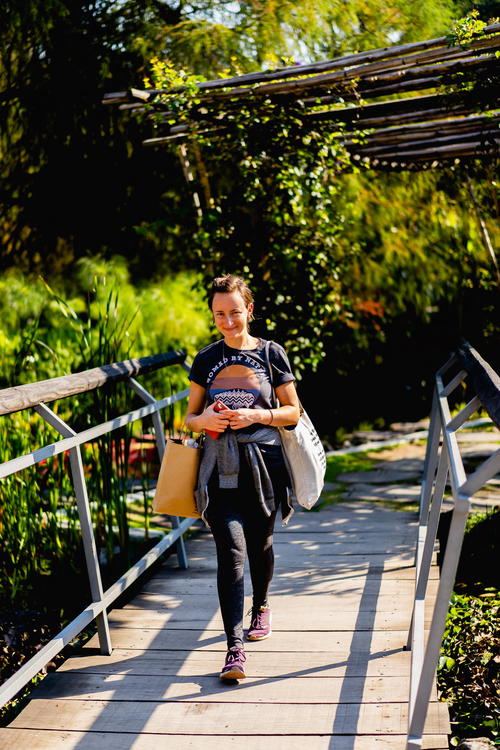 Mexico City's high rating among nomads is due in part to great walkability, friendliness to expats and travelers, moderate weather during winter and growing cafe and cowork scene.
Cafes in Mexico City that are ideal for getting some work done are Blend Station and Chiquitito Cafe.
Coworking ranges from innovative workspaces like Centraal and the downtown Homework, to ImpactHub which calls its members Hubsters, and El 3er Espacio near the beautiful Parque Mexico.
Want to try co-living for a little while? Mexico City's Selina has apartment-style living (private rooms like studio apartments, minus the kitchen, which is comunal and located downstairs) and a Cowork membership to their massive two-story coworking space within the hostel property.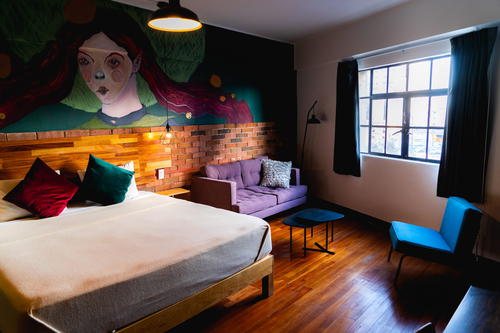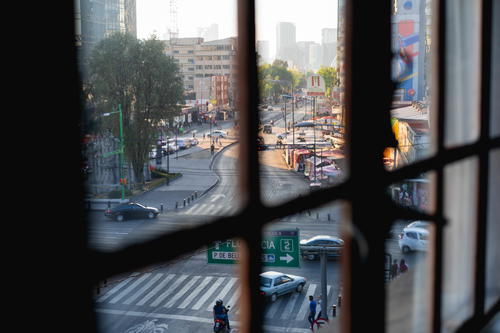 Lima, Peru
Peru's biggest city has more to offer than its cliff-side coast, surfing and food scene (although these are all great) — it's becoming a center for coworking. Choose from workspaces like Comunal which has two locations in each of Barranco and Miraflores, and the trendy Liberal Coworking.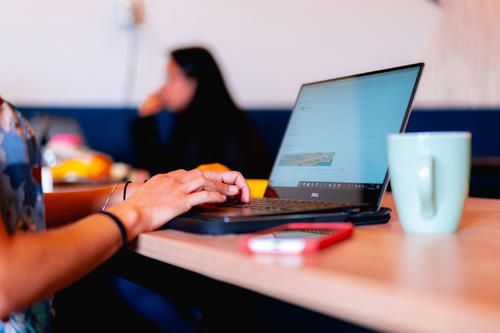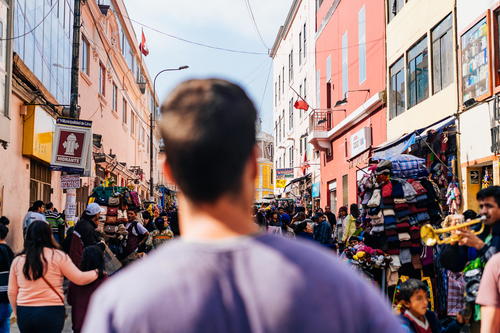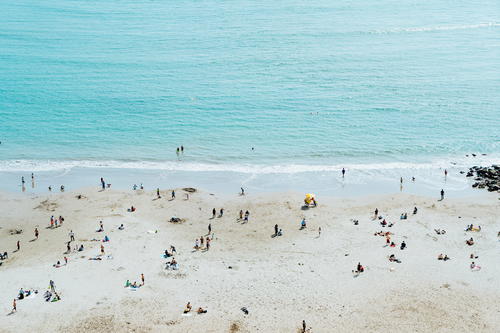 Don't forget that Lima is an excellent jumping-off point for enjoying the rest of this magnificent country — flights from Lima to Cusco, Huaraz, Mancora and other points north and south can be as low as $60 one-way. Places like Huacachina are driveable by bus or private car, for an adrenaline high of a weekend trip.
Aside from leaving Lima, there's tons of things to do in Lima alone, from architecture, to learning how to make ceviche, to visiting the beach and visiting the mix of culture in Barrio Chino, the Peruvian-Chinese fusion neighborhood or admiring the sunsets.
You'll spend your time being full of incredible food and learning Spanish on the fly.
Santiago, Chile
Chile's capital city is known for outstanding walkability in its center, good air quality, safe streets and friendliness to foreigners.
Among the variety in its places to work from are cafes like Tea Connection, coworking spaces like STGO Maker Space, aimed more at the creator than the startup-er (it has workshop stations!) and Urban Station - The Golf, where you can work in open space, get a locker and enjoy the modern design.
Note that Chile has a higher cost of living than neighboring Peru and Argentina, so let's move on to Ecuador next.
Quito, Ecuador
Most would look past Quito, Ecuador, the capital city of one of South America's less-famed countries on the Pacific coast. Why choose Quito? Located at a relatively high altitude of 2850 meters (9350 feet), you may get a little dizzy at first, but once you delve into Quito's neighborhoods, you will stay for a while.
Quito's Old Town is a colorful area of hilly streets, shops and old cathedrals and squares, where you can get a view of the city and admire the hills.
In La Mariscal, you'll find nightlife and travelers, and beyond here is La Floresta, the hipster vibes, food options and weekly markets, where you'll never be bored. All this comes for an affordable price tag, at no more than $1400 per month, according to Nomad List.
Bigger spaces like WorkingUp offer day passes starting at $15 per day, with an option for coming in for 40 hours during one month for only $60.
Torno Co Lab began as the idea of a group of young professionals, and now offers day passes for $10. Among offerings at this workspace are workshops and events for members.
Traveling for work?
A VPN, like ExpressVPN, can help keep your internet browsing private and more secure. Learn more about if you need a VPN for travel.
Get a free trial
Europe
You're probably familiar with Europe. Have you considered locations in Europe for working remotely, especially while traveling a bit?
Sure, some locations are more popular than others, so let's take a peek at what makes some of these cities in Europe so desirable for nomads and professionals.
Tenerife, Canary Islands (+ Nine Coliving)
The Canary Islands are an archipelago of small islands located closer to Morocco than the rest of Europe, but for this reason, they are known as the warmest place to go 'in the EU' during winter months.
European passport holders can easily arrive in the Canaries, as they're part of Spain, and you'll feel like you've arrived in a more tropical island version of the mainland Spain you've experienced before.
Tenerife, one of two main islands in Spain's Canary Islands, may not be an obvious choice for your next digital nomad destination, but if you look past the beach resorts on the south side and the big cities of the north on this volcanic island, you'll find options like Nine Coliving in a beautiful historic town of 40,000 called La Orotava.
Our experience at Nine allowed us to explore this island! When you're not working, you can hike Spain's tallest point, El Teide, a volcano in a national park, and visit the other islands by plane or by boat.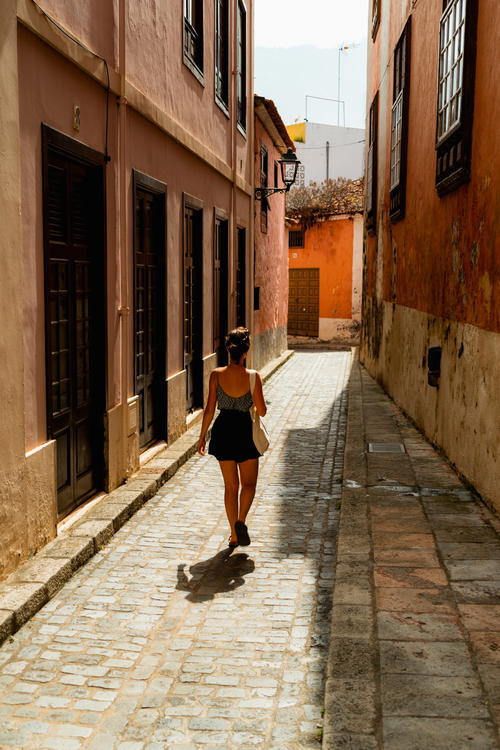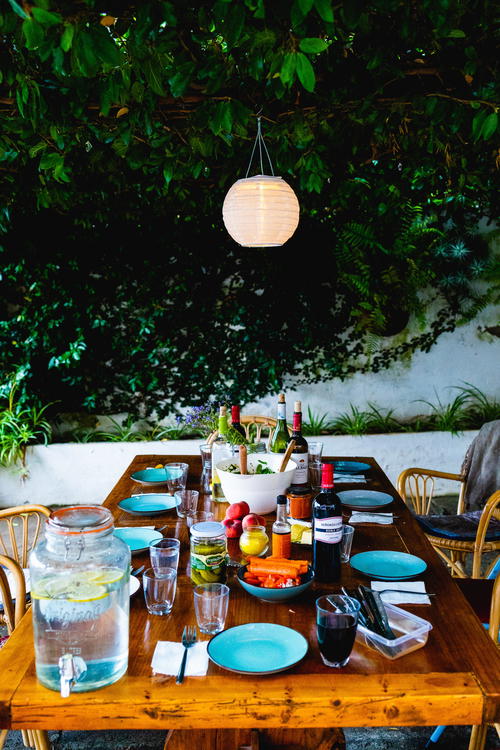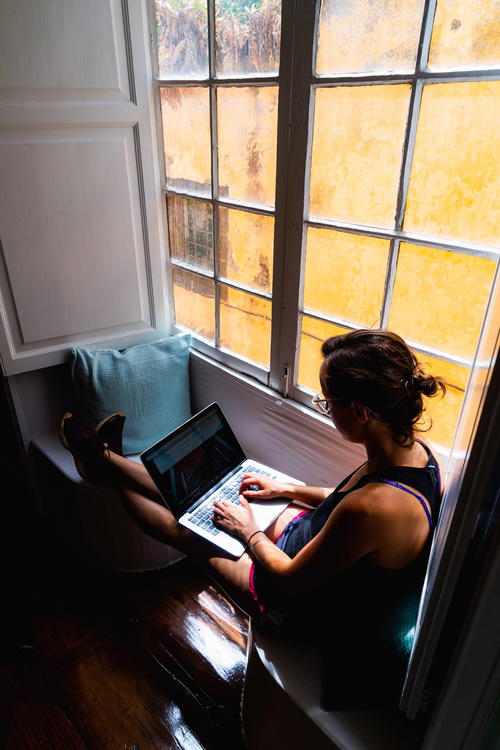 Cafes for working are found in the larger cities on the island like La Laguna and Santa Cruz de Tenerife, the biggest city.
You can check out Coworking in the Sun as another alternative!
Lisbon, Portugal
Lisbon is a favorite of ours, but we're not alone — this is Portugal's capital city, full of life, culture, food, visual delights and excellent views. It seems that nearly every street in Lisbon is charming, and the landscape of hills is excellent for toning your legs.
Lisbon is a digital nomad favorite because of its relatively moderate cost of living, all things considered with Western Europe, and it's rising as a center of design, startups, communities for young people and a draw as a midpoint for accessing the rest of Portugal.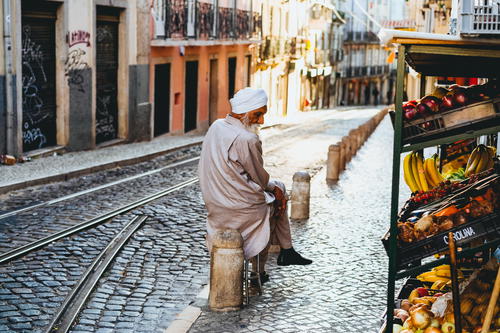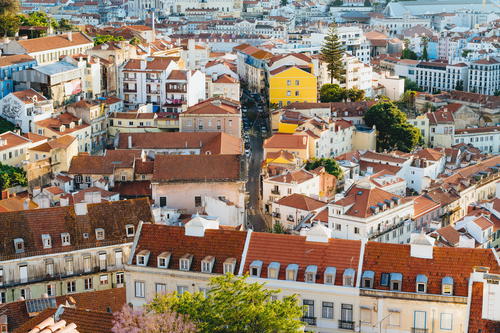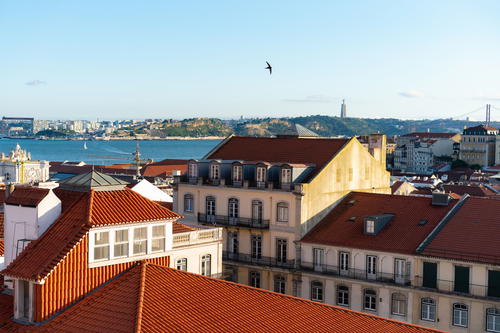 With new coworking spaces popping up all the time, there's no shortage at all for where to work comfortably in Lisbon.
Pick from spaces like Second Home, branded as both a workspace and place for well-being, Rockethub, a workspace for freelancers and startups and Cowork Central, regarded as "the hub for creative, independent minds situated in the heart of Lisbon."
Helpful Tip
Need a quick recommendation of where to stay when you arrive? The Lisboans is an apartment-hotel located right between the Baixa neighborhood and historic Alfama district, so you're sure to have an excellent stay while you get a handle on your surroundings as a digital nomad in Lisbon.
We love picking a city within a country that has a lot of interesting geodiversity. One thing that we often do is pick a place to work Monday through Friday, and then take weekend road trips to explore new and interesting things. One example is renting a car from Lisbon and checking out the beaches along the coast.
Madrid, Spain
Would you believe that Madrid scores excellently all-around for digital nomad satisfaction? Coming in with average internet speeds of 20 mbps and lots of free WiFi throughout the city, Madrid tops out with high scores in walkability, traffic safety, general safety, quality of life, hospitals and air quality.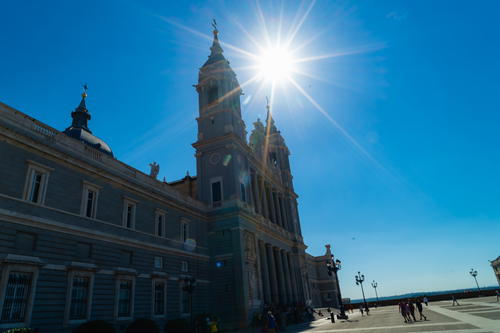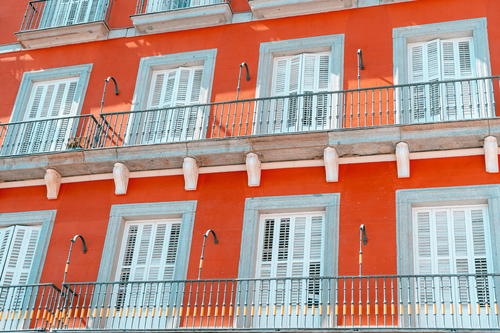 Although landlocked, Madrid is a great place from which to explore the rest of Spain, with quick flights to Barcelona, Valencia and the Canary Islands (part of Spain!).
If you like museums, parks, a vibrant bar scene, lots of events and good coffee, Madrid has got you covered.
Work from coworking spaces like The Shed Coworking, Impact Hub in five different locations and Colabora, which offers flexible plans such as 10 hours per week or 55 hours per week at a hot desk ("mesa colectiva").
Tallinn, Estonia
Tallinn is a fascinating place to be right now. Steeped in a long history of domination from the USSR and serving as a crossroads between the Baltic region and Scandinavia, Tallinn is an interesting mix of culture, language and tradition.
Tallinn's Old Town looks like a fairytale, where you can climb steps that lead to old churches and medieval fortress walls, and the revitalized Kalamaja has a food market where you can get everything from trendy and foreign foods to fresh Estonian produce. What's more, Tallinn is known as Eastern Europe's startup capital!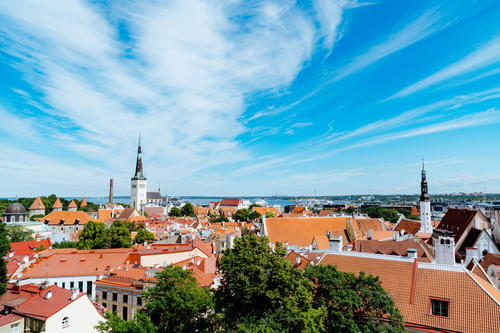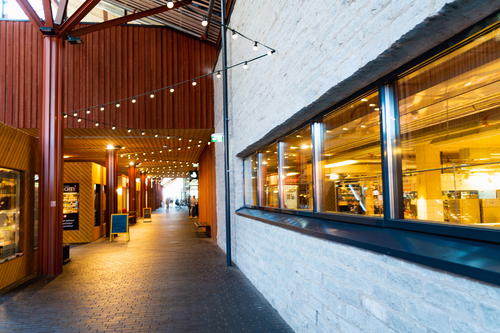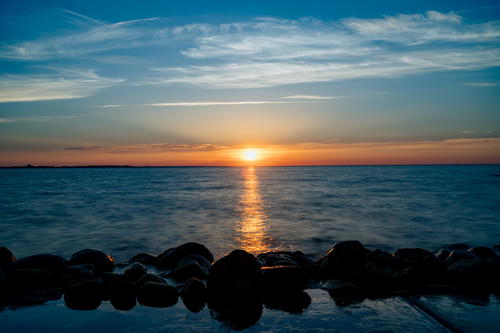 Although Estonia's capital city is small - smaller than most capital cities in Europe - it has loads of cafes to work in relative to its size, along with several coworking spaces such as LIFT99, Spring Hub and Regus.
If you spend summer in Tallinn, you can enjoy 10:30pm sunsets, mild temperatures, festivals and a peaceful and respectful culture.
Porto, Portugal
It goes without saying that Porto is absolutely beautiful. If you end up here, make sure to check out some ideas for a 2 day itinerary in Porto.
Often overlooked by visitors to Portugal who head straight southward from Lisbon or visit Lisbon alone, Porto is — could you guess? — the home of port wine and is home to an overwhelming number of wineries that are great to visit when it's cold or rainy.
When it's beautiful outside, catch a sunset on the bridges across the river and hang out at parks in Gaia for views of Porto itself.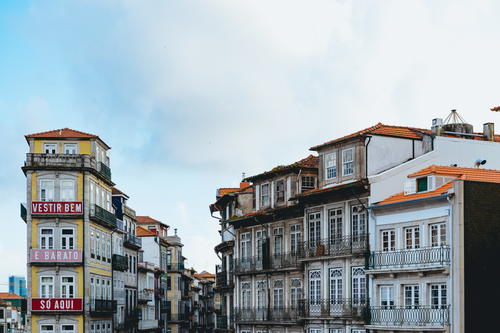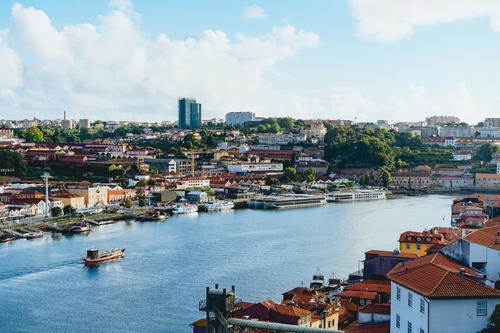 Why do nomads love Porto? The city is very walkable and its center is compact, females feel safe here, there are lots of places to work from and the air is clean and fresh. Work from cafes like Combi Coffee, where they really know coffee, and where you can stay a while and it's OK!
Work from the leading coworking spaces, Porto.io, the motto of which is 'cowork/community/coffee,' and OPO Lab, where a day pass will run you EUR 10.
Prague, Czech Republic
Prague is a favorite in Central Europe, known of course for beer and sausage, but did you know its hip neighborhood Vinohrady is pastel-colored? Hit up Prague during summer time for late sunsets, tons of daylight, cafes with outdoor seating and gardens and sunsets on the Charles River.
Explore Prague's neighborhoods through its cafes, and some are great to work at, like La Boheme. Nomad reviews of Prague list super-fast internet (29 mbps), amazing nightlife, great walkability, friendliness to females and foreigners and general peacefulness and safety.
Cowork from top-rated spaces like K10 Coworking, housed in an old mansion next to a beautiful park, and Locus Workspace, where prices start at CZK 400 ($17.80).
Valencia, Spain
Valencia has risen to popularity for nomads because of its safety, low crime rate, friendliness to foreigners and variety of choices for coworking.
Only four hours from Barcelona by train, Valencia has a lot to offer on its own, including culture, a location on the coast of the Balearic Sea and proximity to other destinations in Spain.
When you're not in the office, enjoy beautiful architecture, moderate weather and a great number of parks in which to chill out. Check out Wayco, A2 Coworking Valencia, Botanico and Vortex Coworking — day rate of EUR 15! — before you make a choice on which one to call your office for the week or month.
Tel Aviv (and Jerusalem), Israel
Tel Aviv is a metropolitan city that blends Europe with the Middle East and various other influences.
It's a melting pot and a crossroads, and with the Mediterranean Sea at your fingertips, along with temperate weather all year, Tel Aviv is the best city in the Middle East for remote work and networking in the Israeli startup scene.
Add in Jerusalem as a viable option (that now has a brand new WeWork) within a 45-minute drive or a ride on the brand new high-speed train that opened in mid-2018, and you can begin your remote work stint in Israel.
Helpful Tip
Looking for a place to stay before you find your more-permanent home in TLV? Check out Abraham Hostel Tel Aviv for a short stay that can't be beat.
Asia
In choosing good cities for remote work in Asia, we've taken into account one of our favorite factors of affordable destinations, the opportunity for meeting other nomads and of course, fun.
Hanoi, Vietnam
We spent a month in Hanoi, Vietnam, and there's a reason why people come here and stay here! Before you go, here are some things to know before visiting Vietnam.
First off, the cost of living can't be beat - with banh mi sandwiches for 25K VND (around 1 USD) and smoothies and noodles everywhere, you can eat til your heart's content and not break the bank…ever.
You won't have a shortage of things to do with the heaps of things to see and do in Hanoi that kept us busy for four weeks.
We also found excellent WiFi at several cafes that we came to love, namely Tranquil Coffee & Books, Blackbird Coffee & Joma Bakery, all near the popular Old Quarter.
There are more, too, so check out our Hanoi travel guide and Hanoi photo gallery.
Taipei, Taiwan
Taipei, as well as the rest of Taiwan, present the traveler and digital nomad with lots of opportunity and benefits. Among incredible safety, walkability in cities, friendliness to foreigners and peaceful locals, you can find free WiFi through many Taiwanese cities and enjoyable weather as well!
Taipei tends to be a digital nomad favorite because there aren't too many things to complain about. Do you want a cute café to work in? There are many. Looking for a coworking space in Taipei? There's a whole bunch, in addition to the list of cafes we visited in Taipei where you can work remotely.
Itching to learn more about Taipei? It'll be a good idea to check out our list of everything to do and see in Taipei that we love!
Ho Chi Minh City, Vietnam
If you've been to Vietnam, you know that this is where you can get a bang for your buck.
Ho Chi Minh City (also known as Saigon, to some) is a big metropolis in the country's south, and it's popular with travelers and nomads alike. Its biggest draws are its low cost of living, excellent local food and markets, walkability and choices of places to work from.
There are coworking spaces available, such as iTech Black CirCO and Officespot Coworking. You can now find coliving places in Ho Chi Minh City like Start Saigon.
Kuala Lumpur, Malaysia
Why should you pick Kuala Lumpur as your next stop on your digital nomad journey? It's full of culture, surprisingly affordable and it's a crossroads for Southeast Asia.
Lots of available accommodation, peaceful locals and cafes popping up that function as coworking spaces.
Nomads like Kuala Lumpur for its free WiFi throughout the city, lively nightlife and growing number of startups like Happy Bunch, Hermo and Bookish Bundle.
Chiang Mai, Thailand
Chiang Mai is not as big a name as Bangkok in terms of Thai cities, but if you visit, you may fall in love.
Chiang Mai is Bangkok's northern capital of culture, and among the temples, giant food and crafts market and nice neighborhoods, you'll find 3000 digital nomads calling this city home.
There are now six coworking spaces scattered through Chiang Mai, such as Punspace Nimman and Punspace Tha Pae Gate, and a big availability of housing.
Bali, Indonesia
Why is Bali a favorite among digital nomads for so many years in a row? Places like Ubud have become home to nomads because of so many cafes and now coworking spaces that make it still ideal for nomads.
At a very affordable price per month for living expenses, Bali is safe, peaceful, friendly to women, open to foreigners and has some exotic landscapes to see.
Bangkok, Thailand
Bangkok is the center of Southeast Asian backpacker culture, but it is an okay place to work remotely from? The answer is yes, and if you go to Bangkok nowadays, you'll find a huge amount of coworking spaces occupied by digital nomads from all over the world.
Thailand is very open to foreigners who come through its doors, and for this reason, expats and remote workers enjoy friendliness to LGBT communities, lots of cultural activities, tons of ways to get around the rest of the country from trains to buses and bustling nightlife.
Seoul, South Korea
Seoul has a nice reputation as a digital nomad city due to its large range of places to work from, safety for women, high-quality hospitals and free WiFi throughout the city.
Seoul has recently opened a fair share of coworking spaces, from WeWork to Fab Lab, Garage, Fast Five and Cow & Dog.
Tokyo, Japan
While the cost of living is on the higher end, if you can afford to live in Tokyo, you will enjoy exceptional safety, food, nightlife and internet speeds of 21 mbps. Tokyo is a city with fantastic public transportation and a metro system so large that it's overwhelming.
Consider Tokyo your doorway into the rest of Japan, which is full of outstanding scenery, some of the kindest people on earth and awesome culture.
Tokyo also has its share of coworking spaces - for example, Creative Lounge has both day passes and longer memberships such as a monthly membership at 23,000 Yen (208 USD).
---
We hope this list helped you figure out your next move for some of the best cities worldwide for digital nomads. The digital nomad scene is changing rapidly, with more nomad-friendly cities hitting the tops of the lists all the time.
Looking for more resources? We recommend the following for helping you with stats, information and FAQ along your digital nomad journey:
Apps to help you work remotely (and travel)
Check out Becca's favorite apps for working remotely and traveling!
Helpful Tip
If you are looking for a way to collect mail while you are traveling long term, check out Traveling Mailbox.
Enjoyed our article?
Consider supporting us! We're a 2-person team (learn more about us here) and your support enables us to create quality content. Thank you!