Tel Aviv City Walking Guide
Updated on November 6th, 2023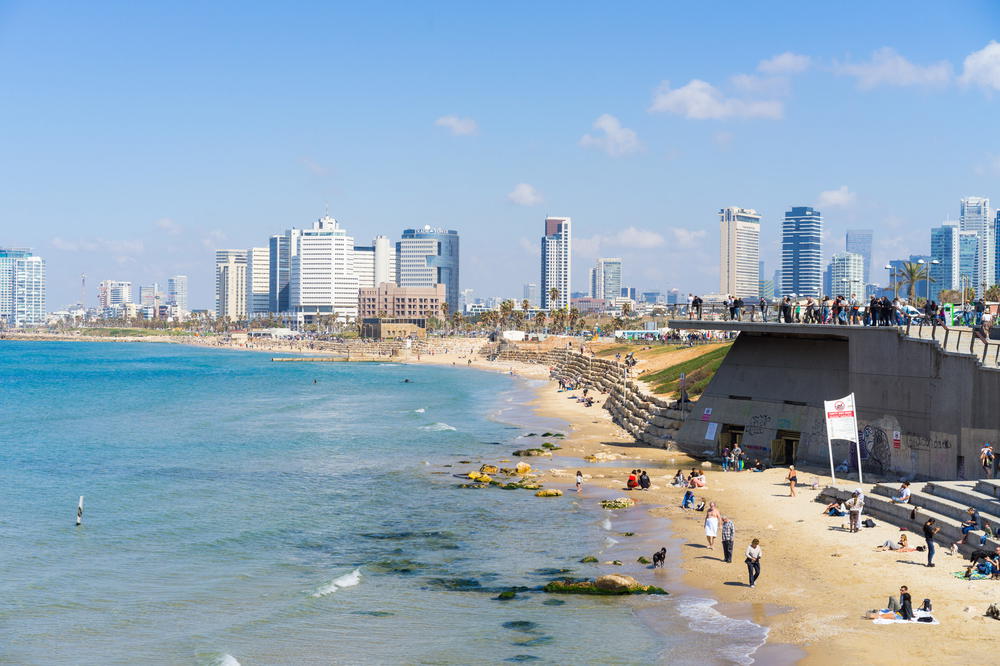 Are you wondering how to see Tel Aviv in a weekend or more? There's so much to see in this compact city, from its beaches to its historical sights, with stops for food along the way.
This article may contain affiliate links. We earn a small commissions when you purchase via those links — and it's free for you. It's only us (Becca & Dan) working on this website, so we value your support! Read our privacy policy and learn more about us.
As per a Travel Advisory update posted by the US Department of State on October 14, 2023, Israel has been marked a Level 3 Country: "Reconsider travel" due to the ongoing armed conflict, civil unrest and terrorism from "Hamas, a U.S. government-designated foreign terrorist organization." Please visit the travel.state.gov page for Israel to learn more and stay informed.
Are you wondering how to see Tel Aviv in a weekend or more? There's so much to see in this compact city, from its beaches to its historical sights, with stops for food along the way.
Rothschild Boulevard in Tel Aviv
Let's start with Tel Aviv's Rothschild Boulevard, where there's no shortage of brunch spots. Along Rothschild, you'll find a leafy greenway and some important sights like Israel's Independence Hall.
Walk west toward Shabazi Street, a narrow road that has turned posh and is now lined with boutique shops and small restaurants. Don't stop there - take a walk down a charming side street and then find your way to the water.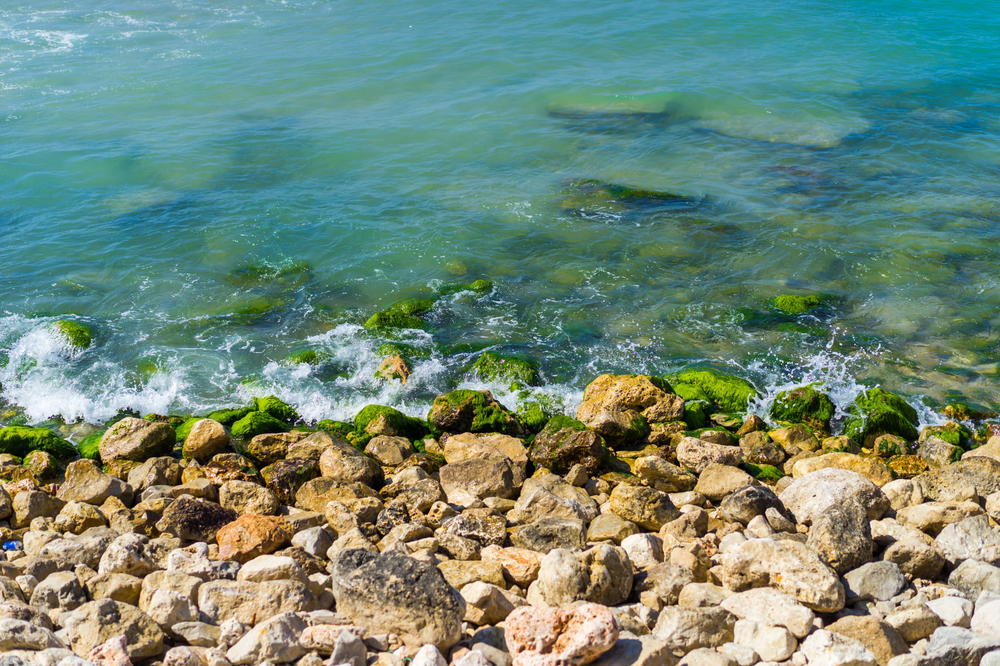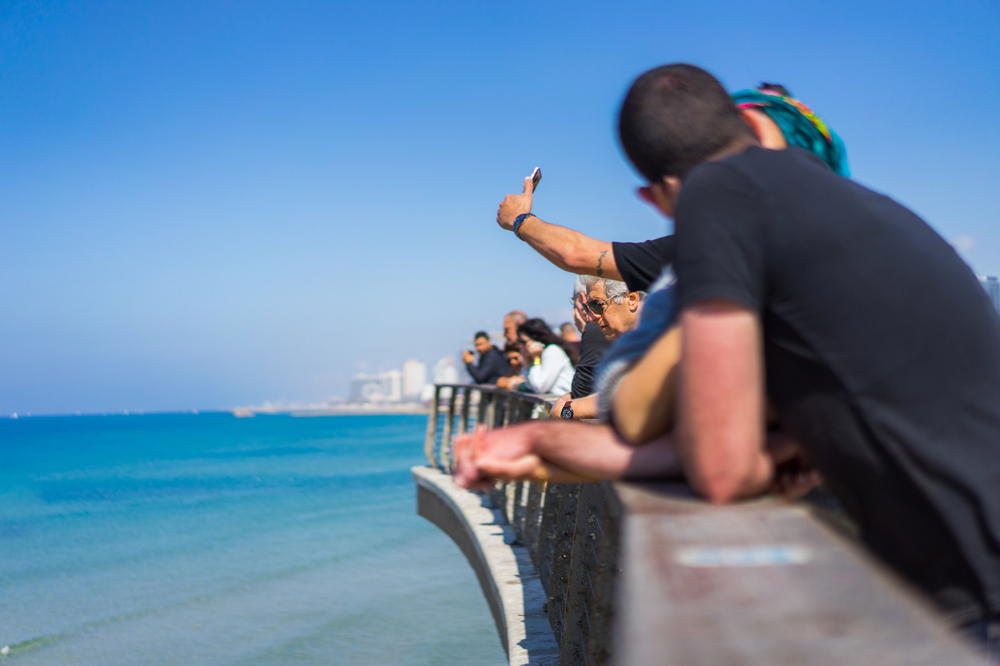 In this area of the city you'll find the decade-old Charles Clore Park, which has made Tel Aviv's southern beach boardwalk a pleasure. With green lawns on one side and the clear Mediterranean on the other, walk south to Old Jaffa Port.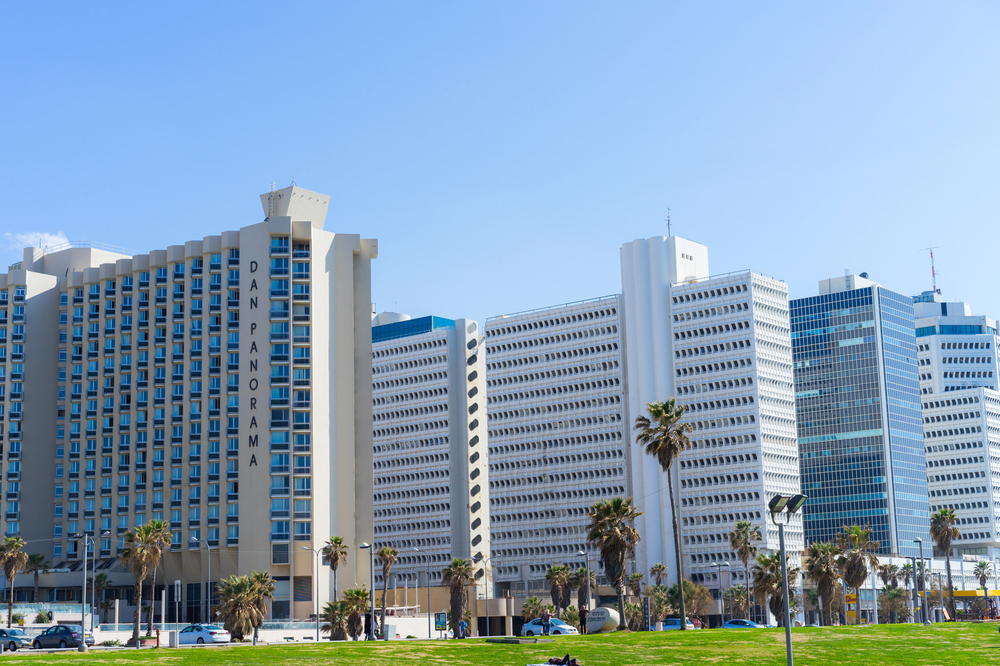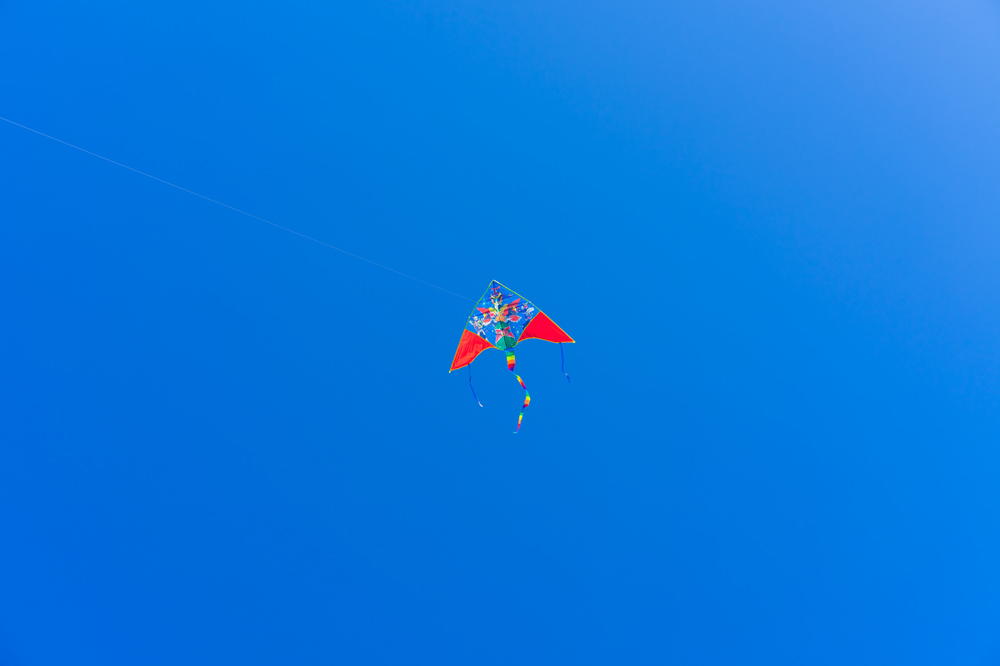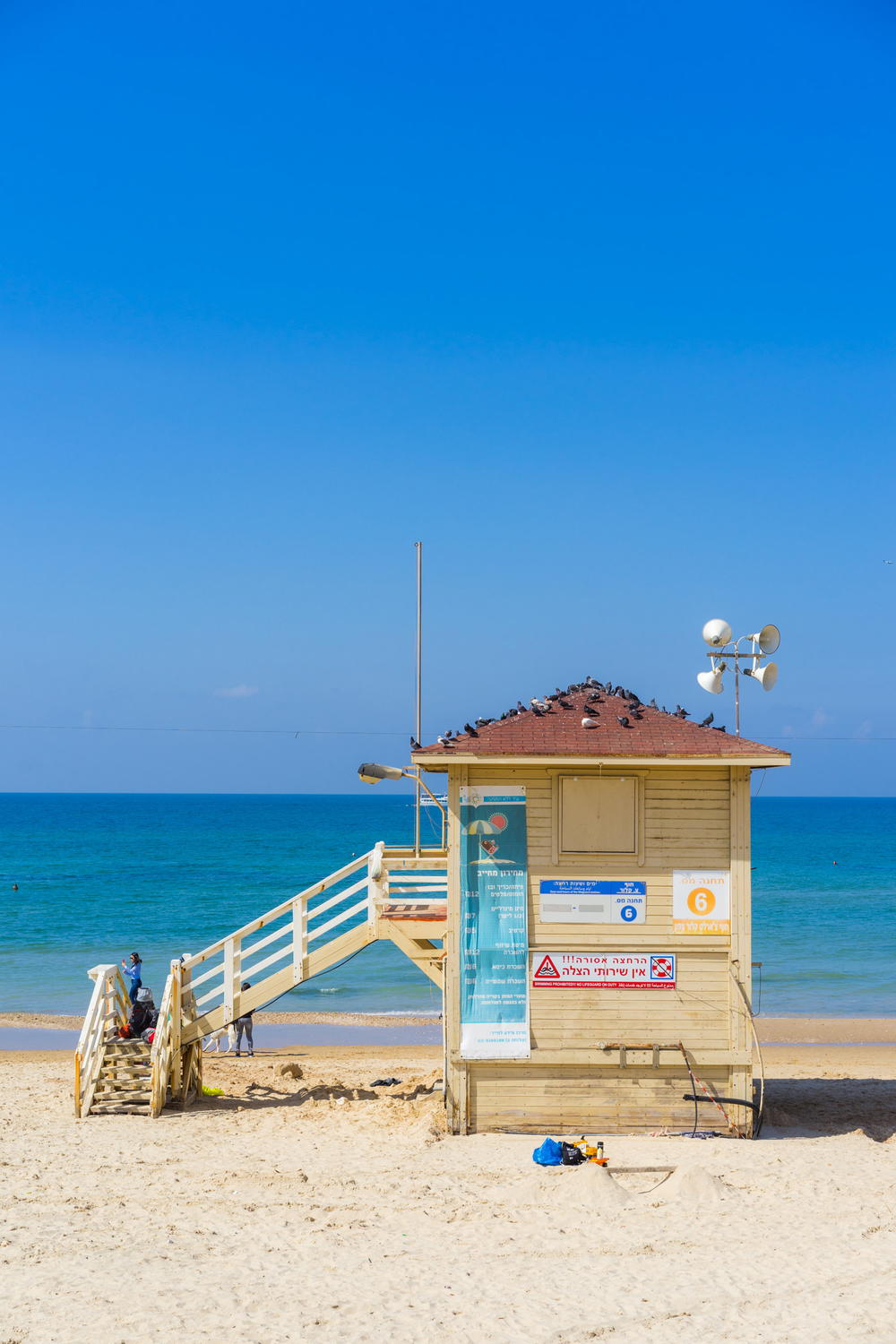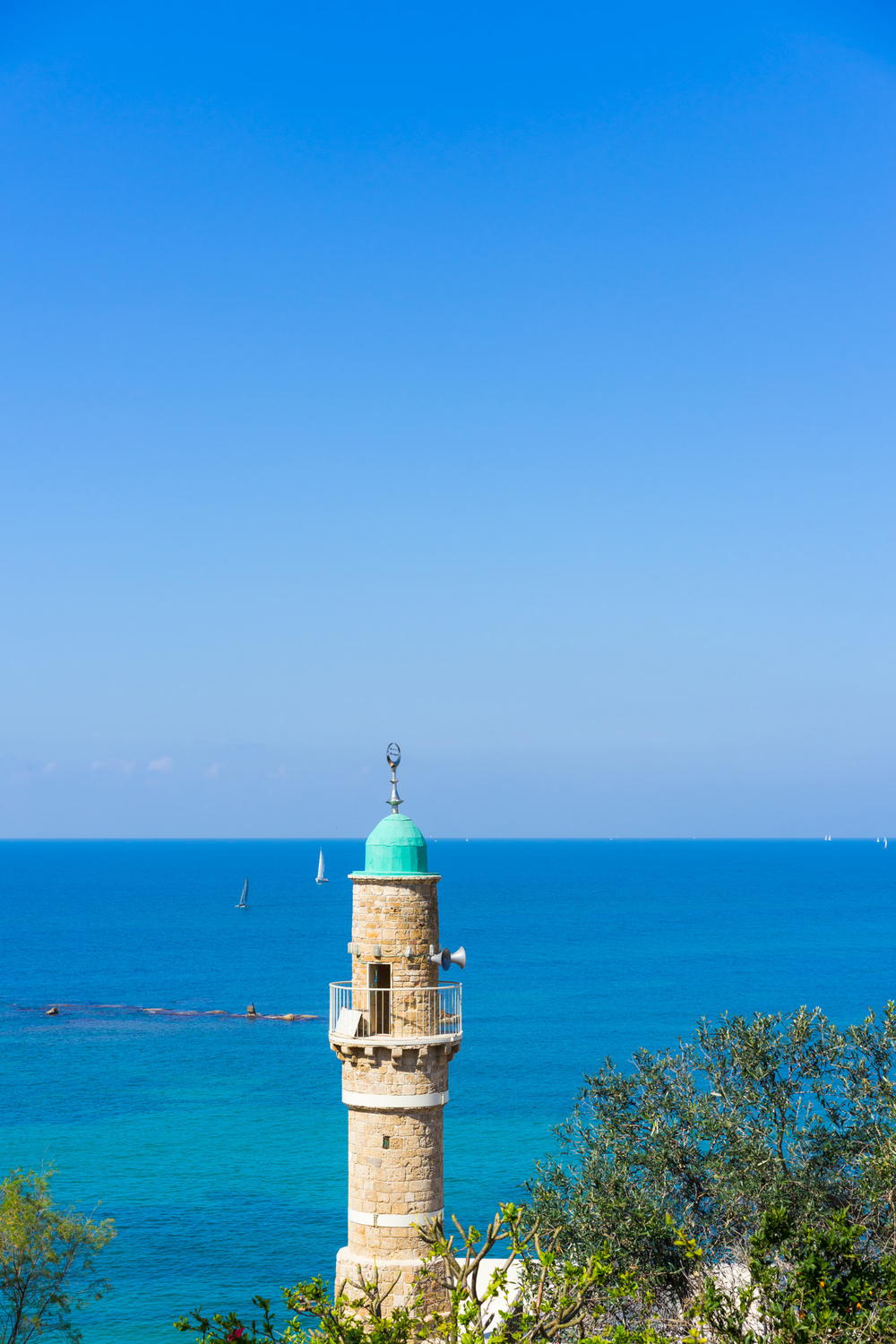 How to walk to Jaffa?
By following signs, you will find your way up stone steps to the most famous viewpoint for seeing the TLV skyline and shoreline. This is where everyone snaps a photo (near the old cannons)! Continue to Jaffa's old town, which is home to a well-known flea market and more recently, a flourishing restaurant scene.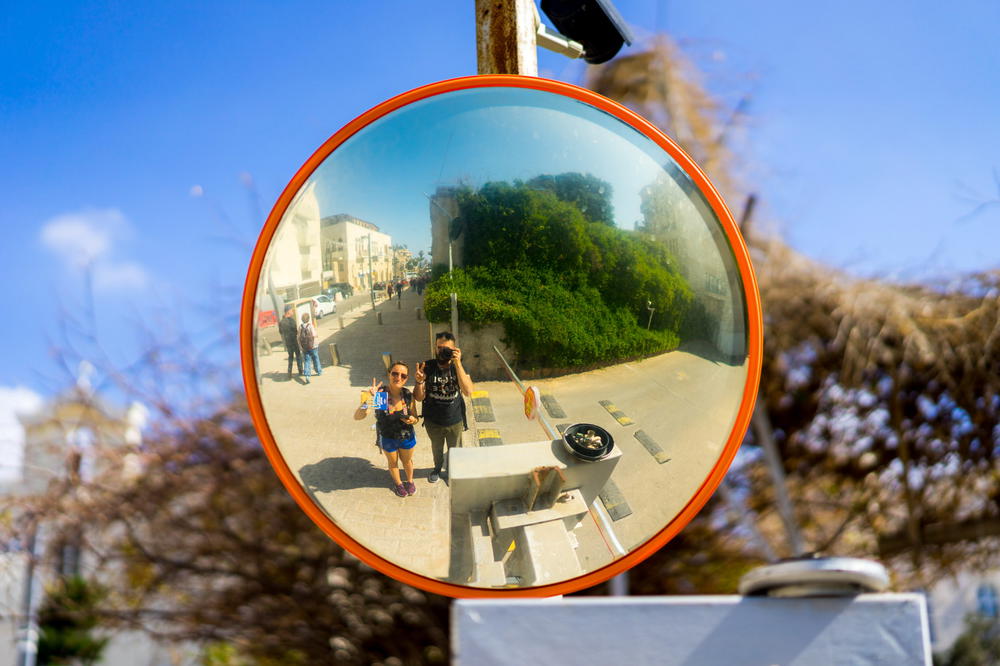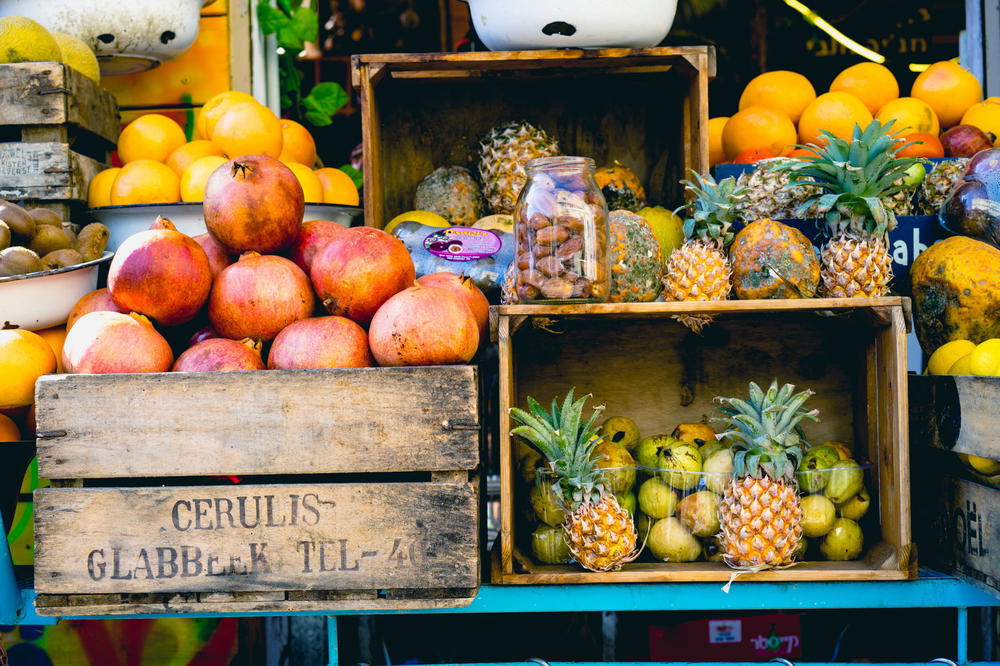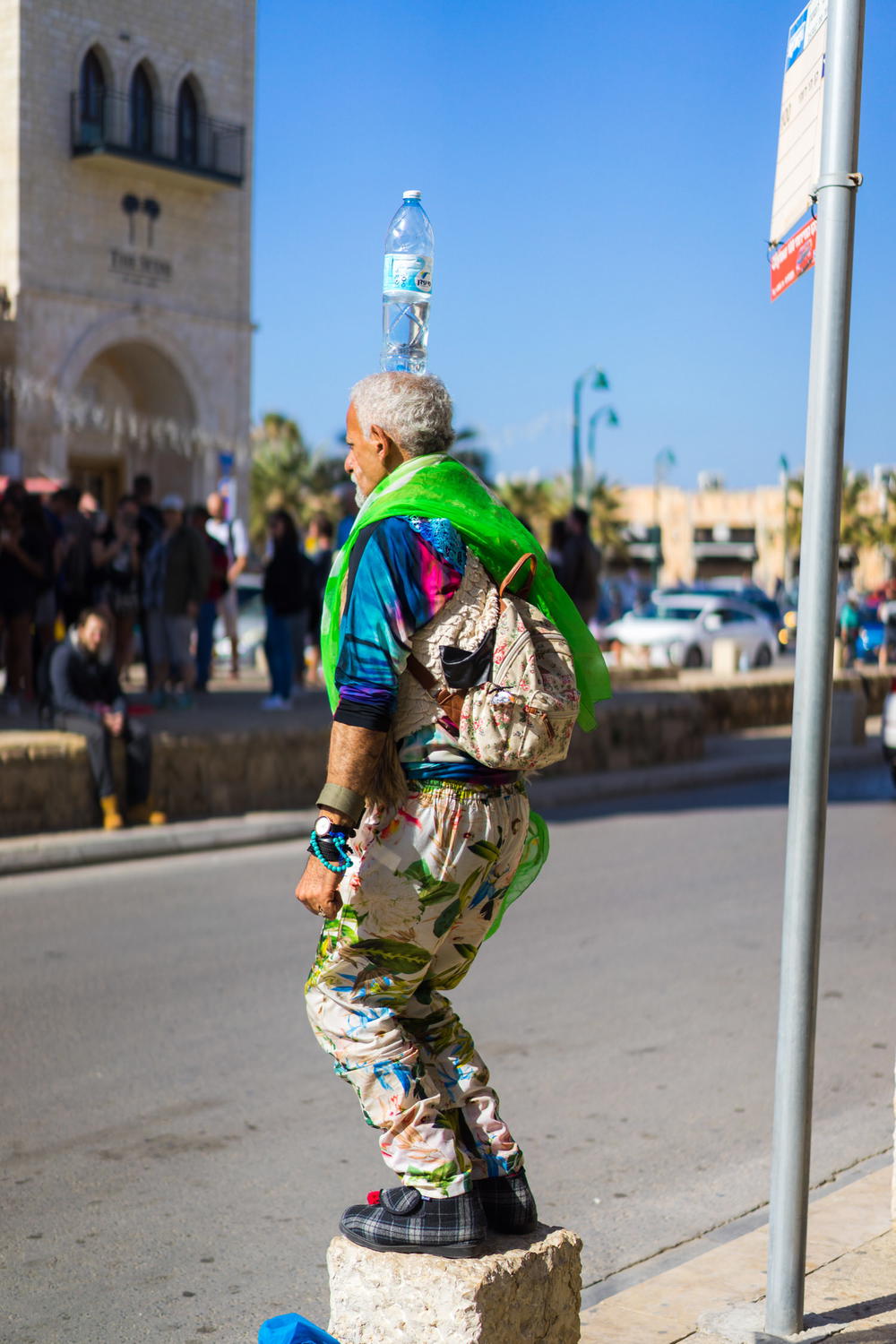 6 places to eat in Tel Aviv
Around Tel Aviv, these are some of our favorite places for eating and drinking:
The Shine: pizza, Israeli cuisine and drinks
Shawarma Sheinkin: fast shawarma and falafel
Bon Taim: fast shawarma and falafel
Bread & Co.: coffee, breads and healthy lunch items
Concierge: happy hour in a beautifully-thought-out design
Whiskey Bar: based in a cellar under Sarona Market
Carmel Market
Back near Allenby St., make sure you spend some time in Carmel Market, where you'll find anything from giant slabs of halva (sesame candy) to pomegranates, eggplants, handicrafts and souvenirs. Be sure to check out the small alleys off to the side at any point. This is where you'll find more local food joints!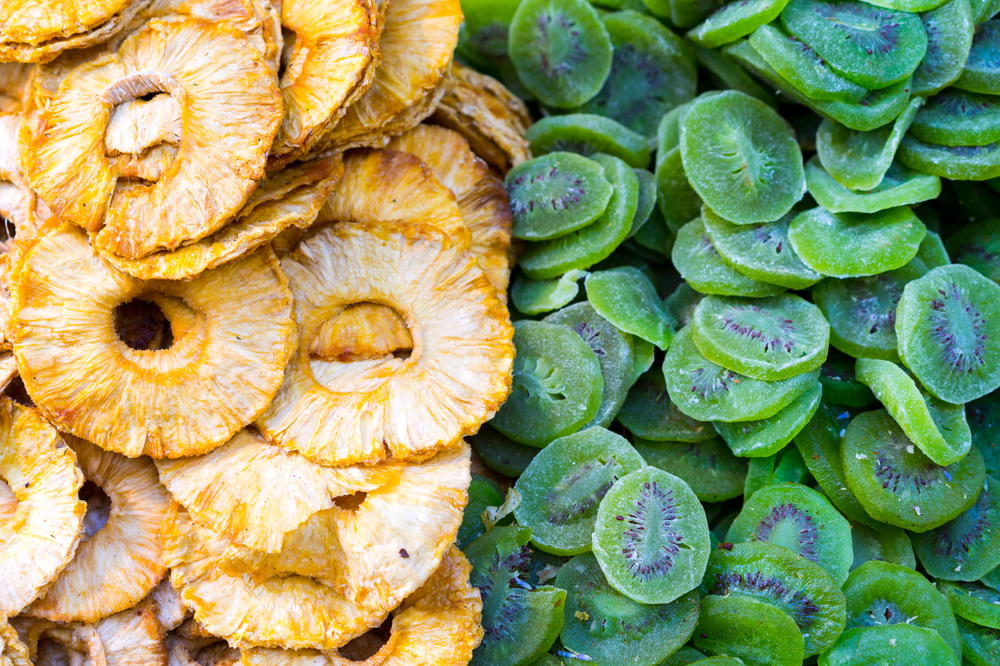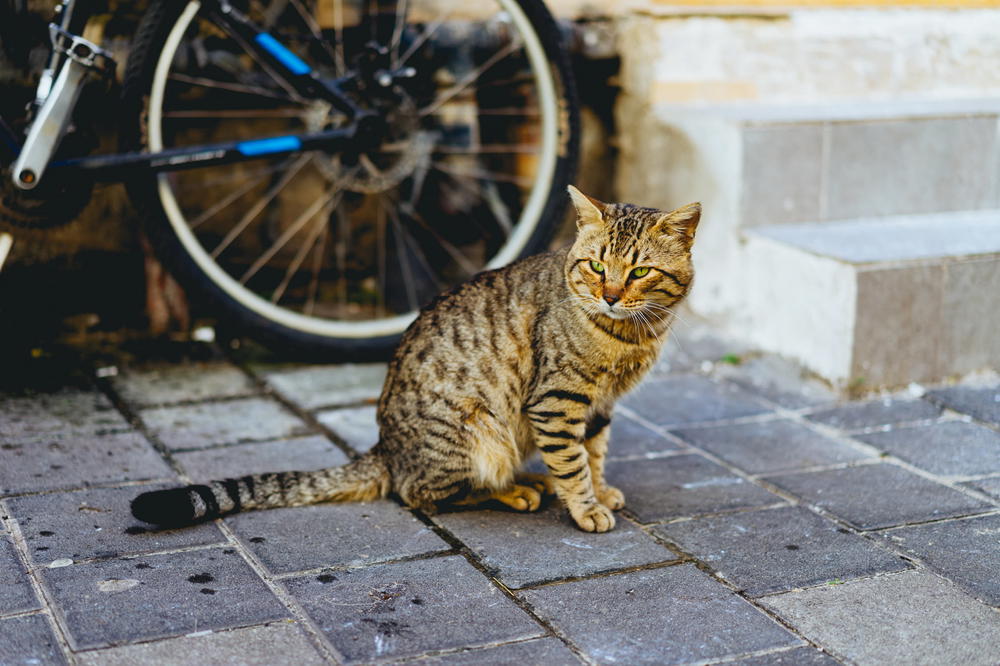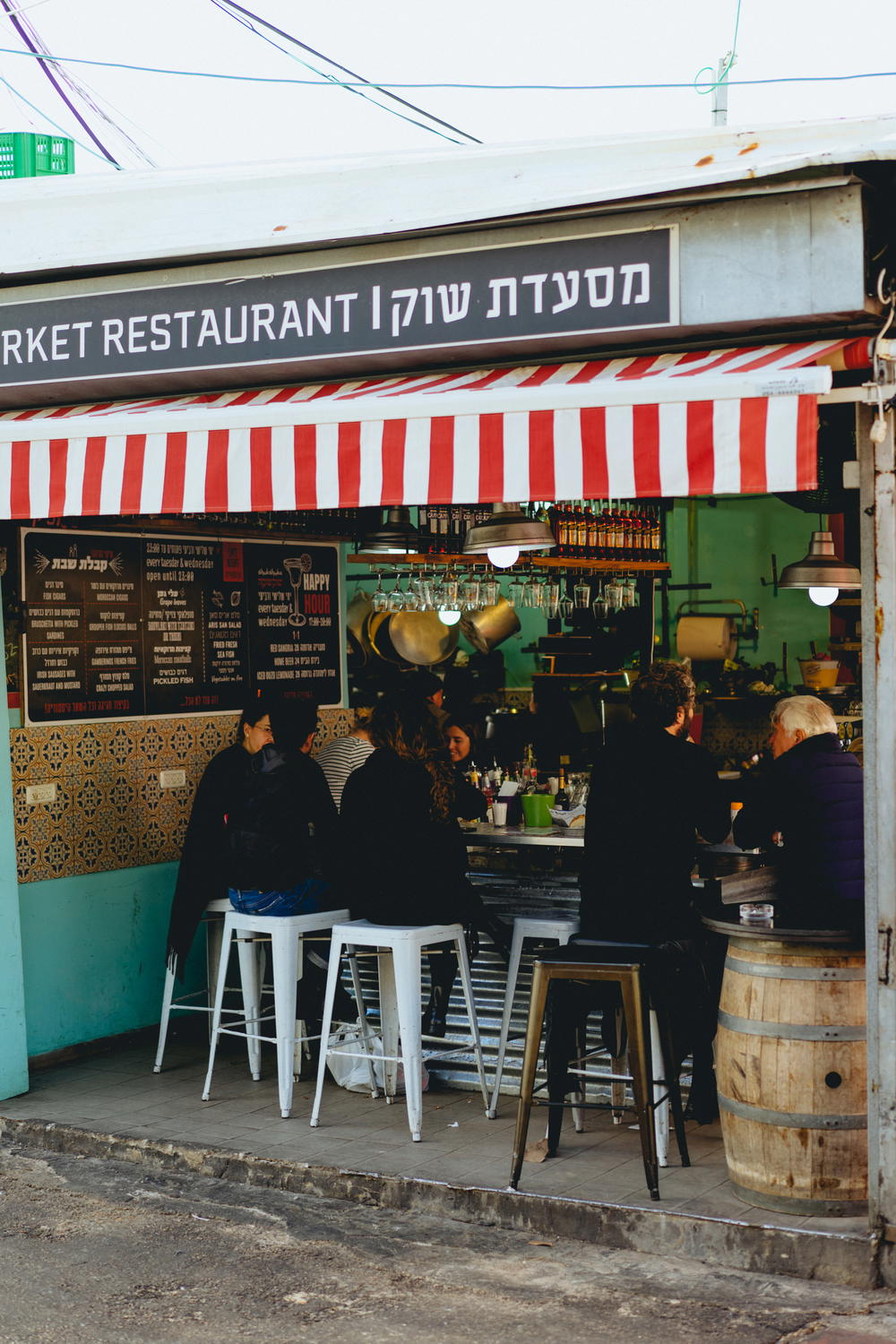 Tel Aviv's Mediterranean Beaches
Did you make it to the beach yet? Tel Aviv's beach comes in two sections - the southern stretch from the foot of Jaffa up until Charles Clore Park, and then from Banana Beach to Gordon Beach, near the big-name hotels.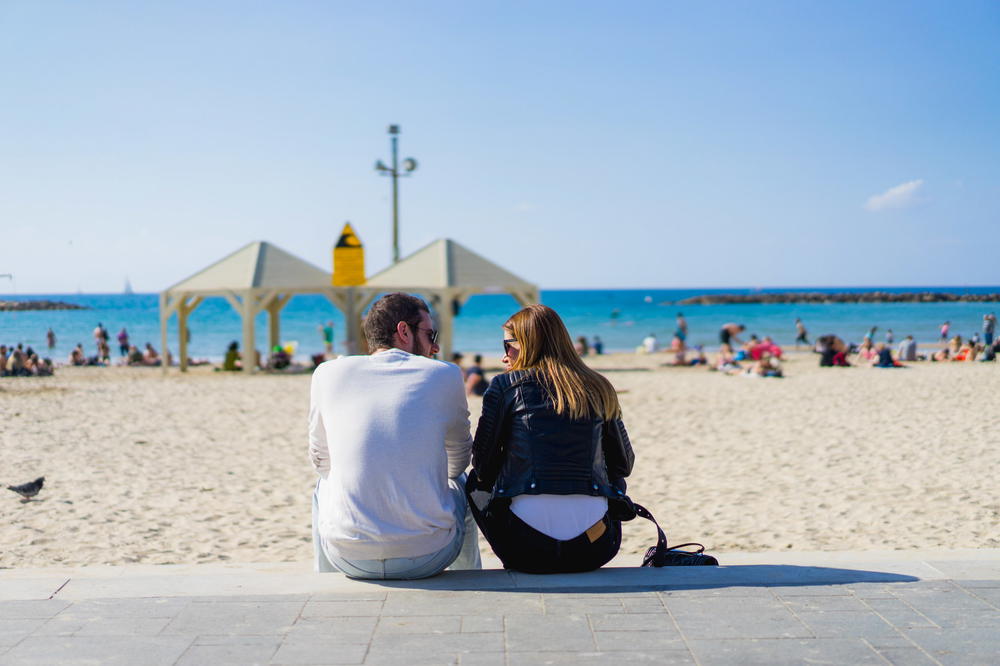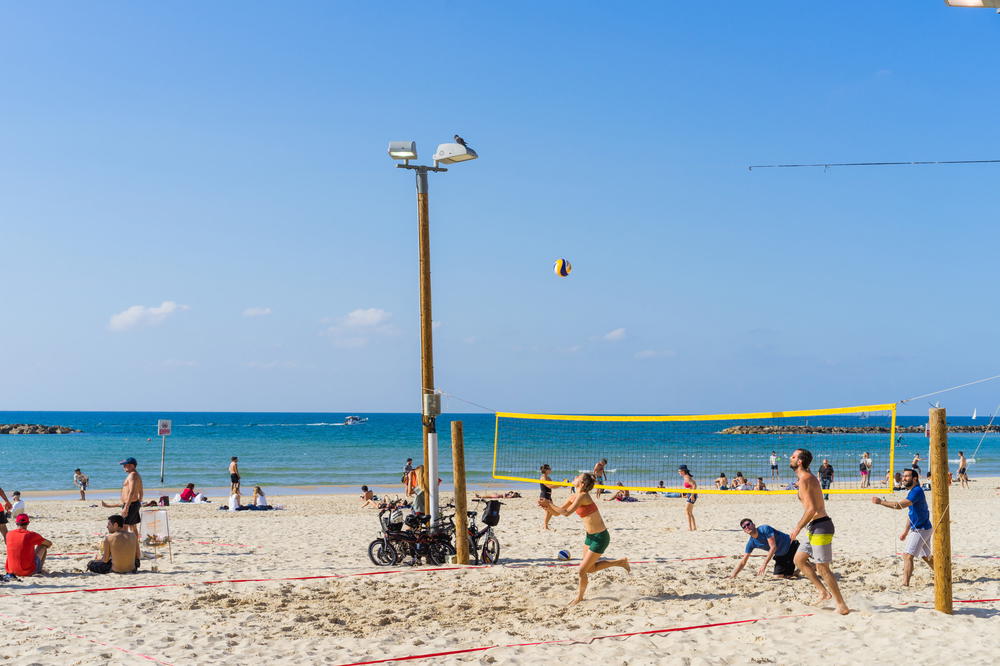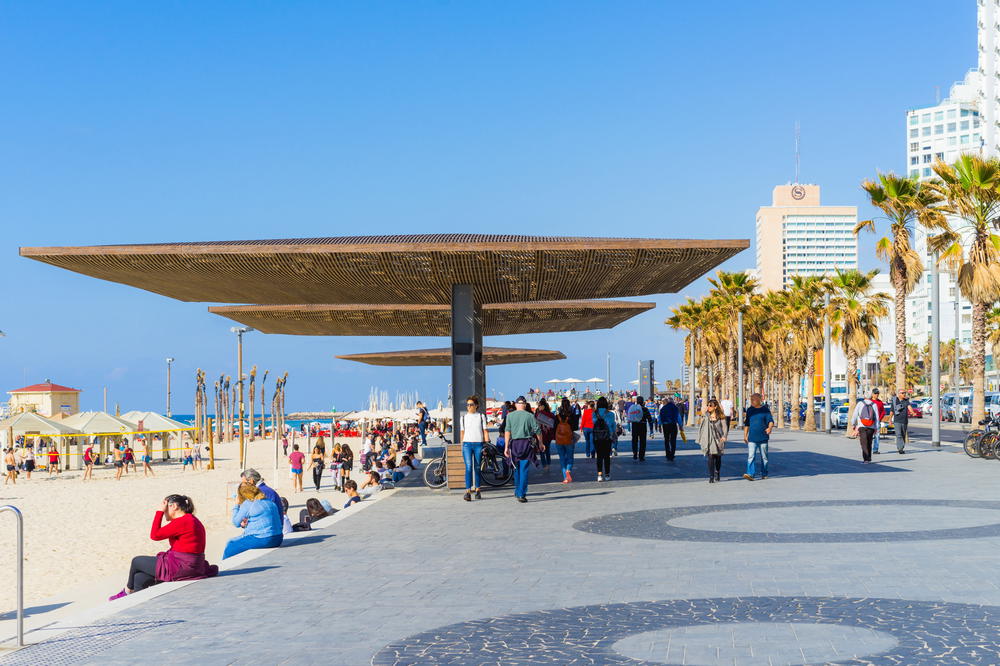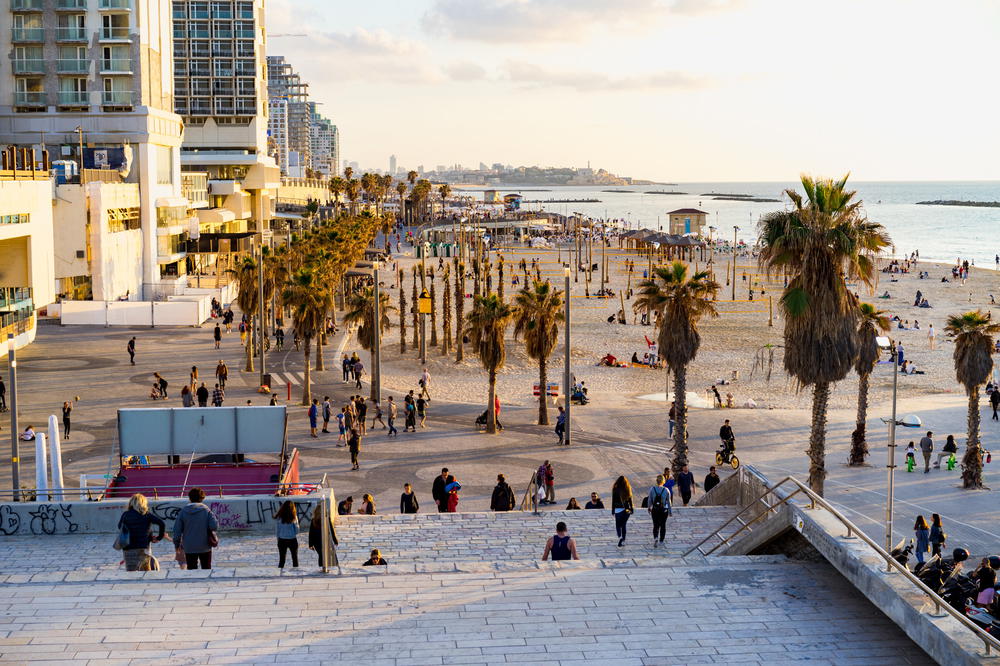 It's here where you can watch people playing intense beach volleyball, the Israeli game 'matkot,' and hanging out with friends. Always stay for those golden sunsets!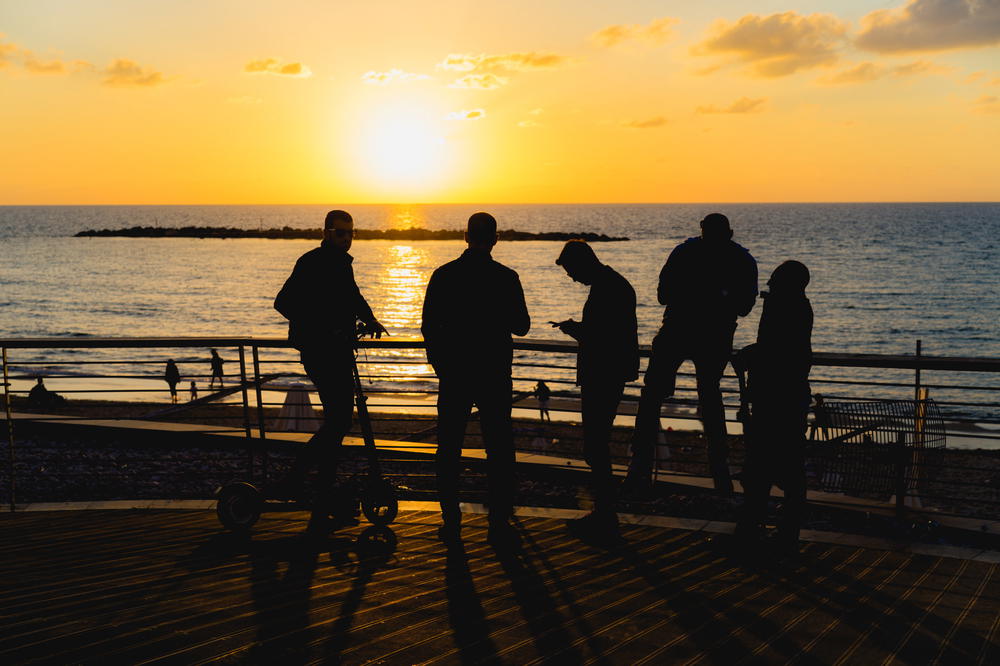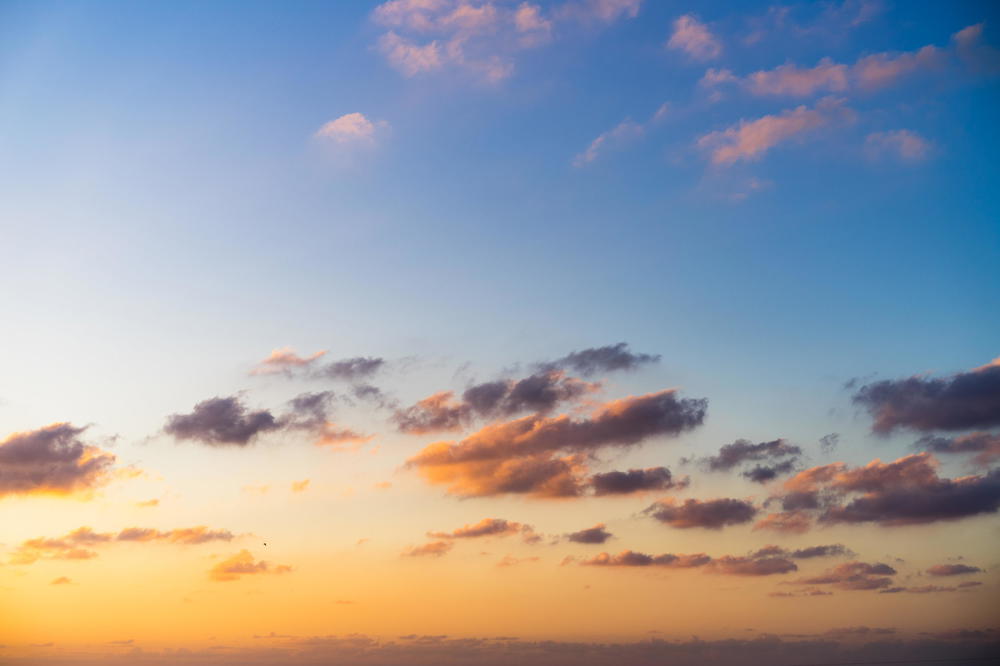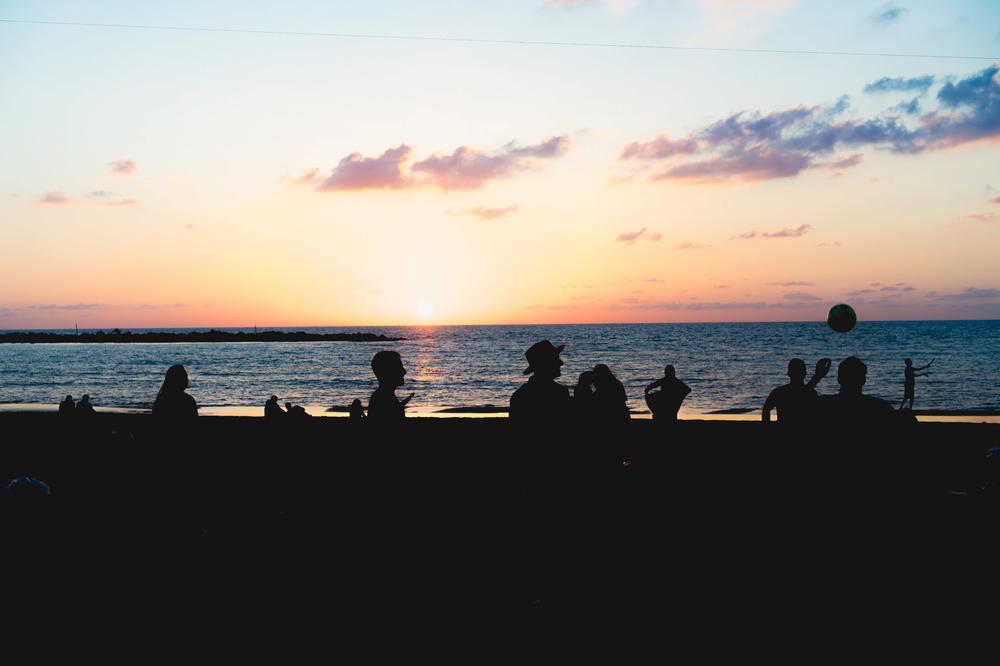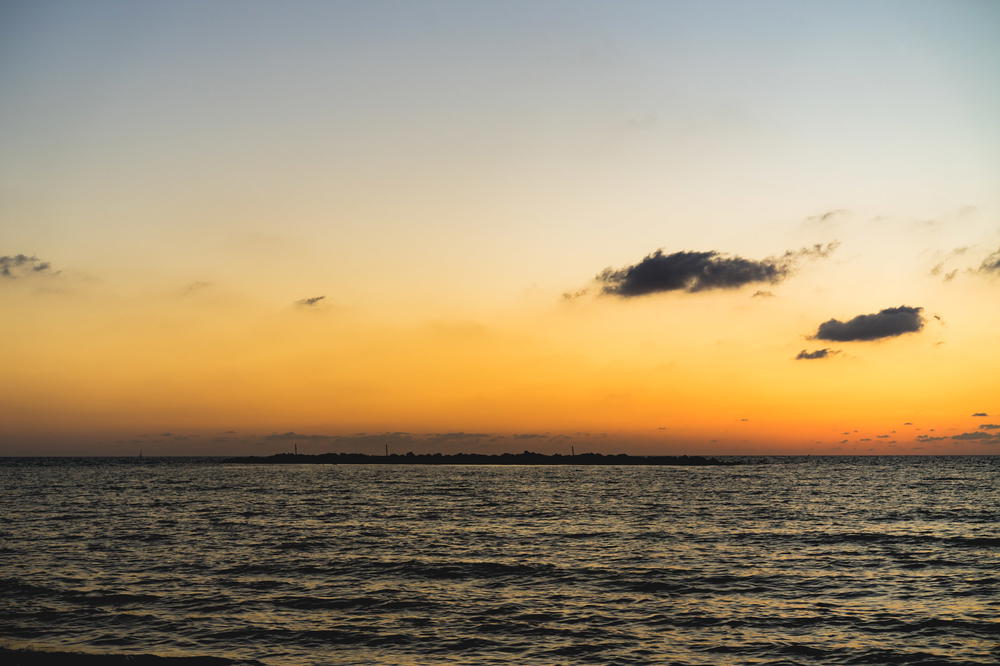 Sheinkin Street
Take a stroll back up to Allenby and turn onto Sheinkin Street, one of TLV's trendiest. Nearby you'll find laid-back local spots to eat and drink. Eat at the fast-paced Shawarma Sheinkin, where you'll choose from falafel or meat and then fit as many pickled salads into small styrofoam bowls as you can (they come with the meal).
Dizengoff street
Next, stroll down Dizengoff Street when evening comes, to hunt down happy hour, and then again in the morning to sit out for a coffee and leaf through boutiques and shops. This is a central Street in TLV and you'll find everything here from cafes to barbers to women's fashion.
The Old North is a less-touristy neighborhood that's good for some walking. The streets are quiet and leafy, and architecture is mixed.
How to get around Tel Aviv
Tel Aviv's bus system is easy to use, and Google Maps, and the local app Moovit, makes things even easier. Pay for buses in cash and keep some change handy, as any ride costs 5.9 Shekels. It's helpful to save small change for buses and trams!
Tel Aviv's central bus station (HaTachana Merkazit) is a crazy building that is somewhat of a maze, and buses to Jerusalem and other points of interest are on the top floor. Follow the escalators upward and be prepared to go through security upon entering.
Where to stay in Tel Aviv
Tel Aviv will awe you with its diversity of scenery, architecture, history and ways to have fun. If you can't fit our entire walking tour into your trip, there's always next time! You'll definitely be back. Next, if you're looking for where to stay, look no further than Abraham Hostel or The Savoy.
Both places offer very different vibes. The Savoy will give you a relaxing stay and a comfortable room. Abraham Hostel is huge. It has 5 floors and a rooftop happy hour. We were there on a weekend and a live performance happened in their common area.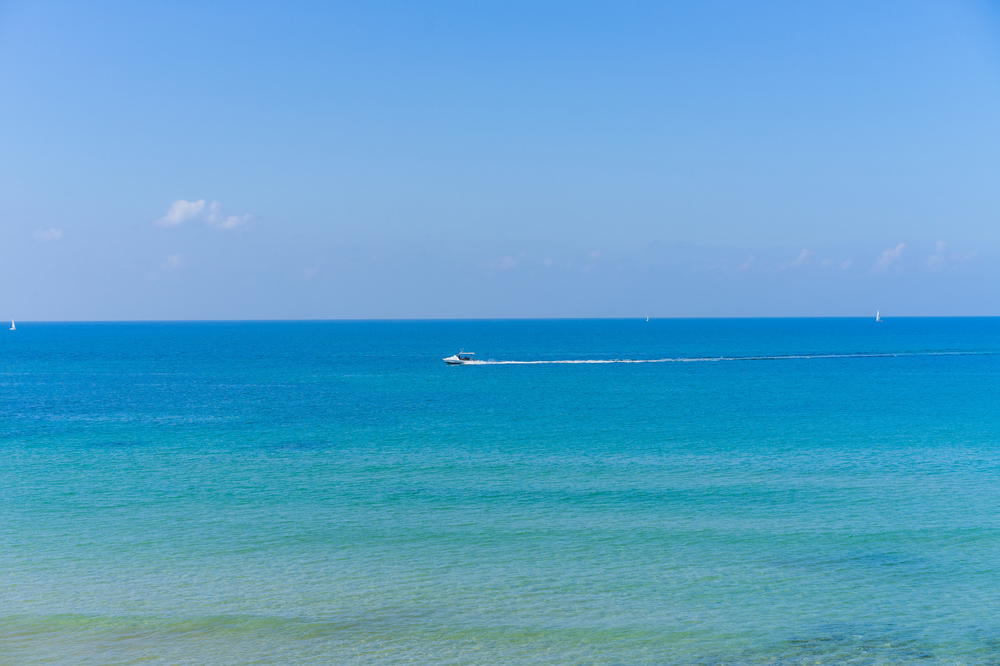 ---
We hope you enjoy Israel!
— ❤️ Becca & Dan
Enjoyed our article?
Consider supporting us! We're a 2-person team (learn more about us here) and your support enables us to create quality content. Thank you!