Tips for Visiting the Vinohrady Neighborhood in Prague
Updated on September 6th, 2023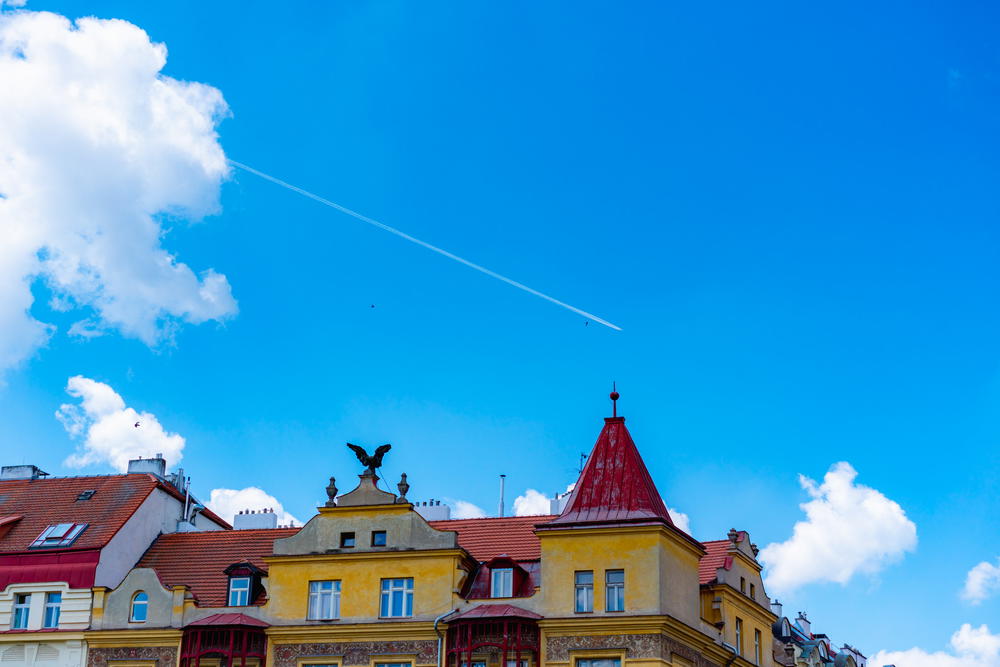 If you're looking for off-the-beaten-path ideas for traveling in Prague, check out the Vinohrady Neighborhood. In this Vinohrady neighborhood guide, find alternative things to do in Prague.
This article may contain affiliate links. We earn a small commissions when you purchase via those links — and it's free for you. It's only us (Becca & Dan) working on this website, so we value your support! Read our privacy policy and learn more about us.
You made a great choice by choosing Prague as your destination for affordable travel destination and great digital nomad city. Prague is a wonderful and diverse city with so many types of scenery, from the Charles Bridge to the Old Town Streets.
You might find, however, that Prague's center is packed with tourists and is busy nearly all the time, from tours that go around in the morning to the nightlife that packs the riverside clubs at night.
Where are all the locals? They're in Vinohrady (and beyond).
We most recently visited Prague together as a couple. We spent the first few days in the local neighborhood of Vinohrady, known for its many parks, plethora of bars and restaurants and tall pastel-colored buildings. Here, you'll see a more typical side of life in Prague.
Helpful Tip
Looking for where to stay in Prague? We stayed at Meetme23 Hostel-Hotel which has a perfect location between Vinohrady and Prague's famous Old Town.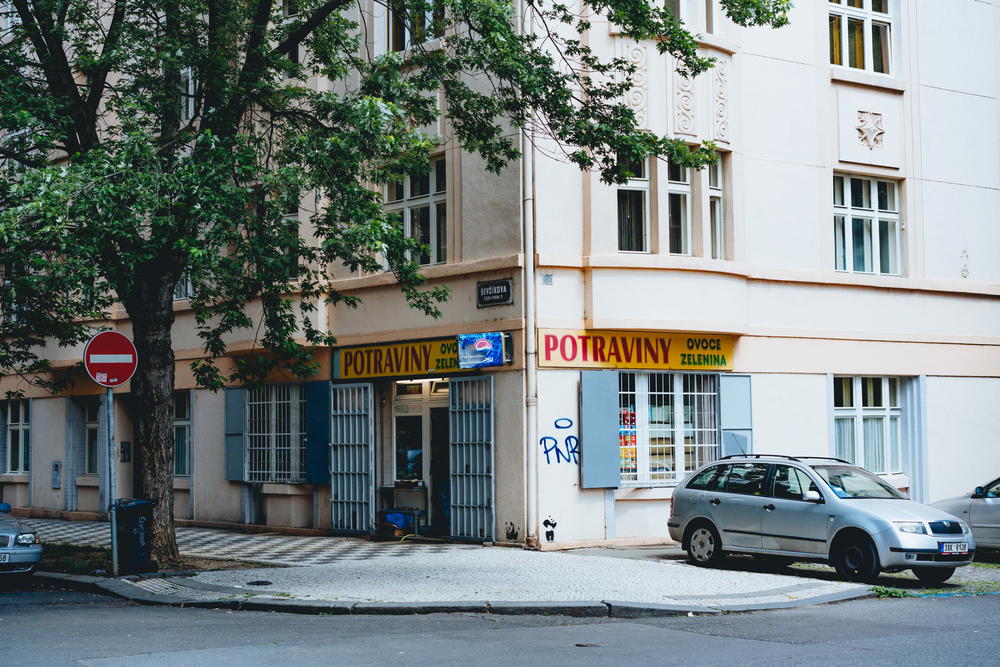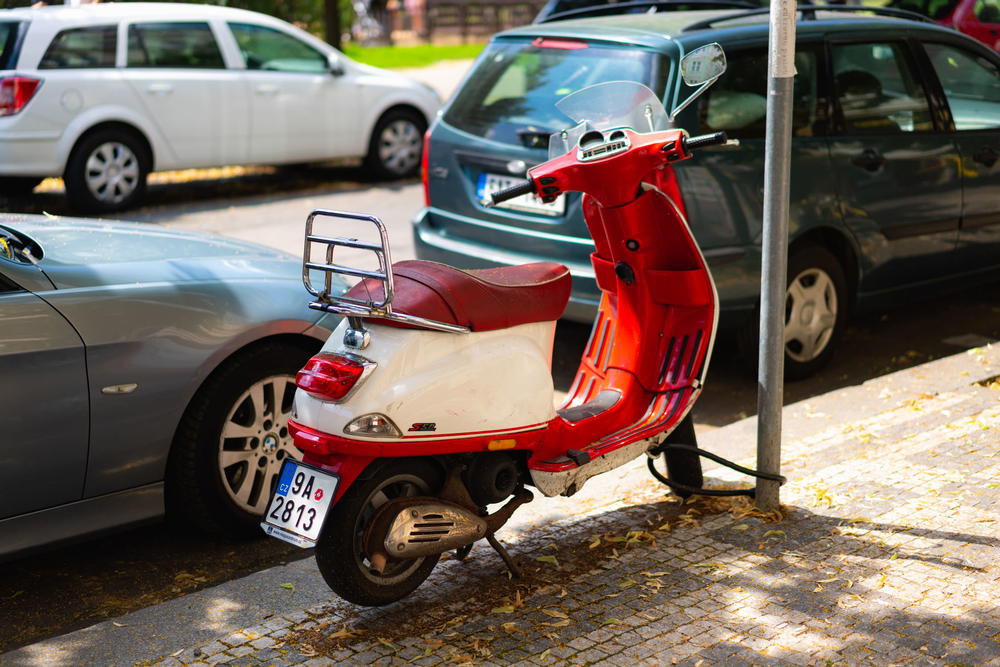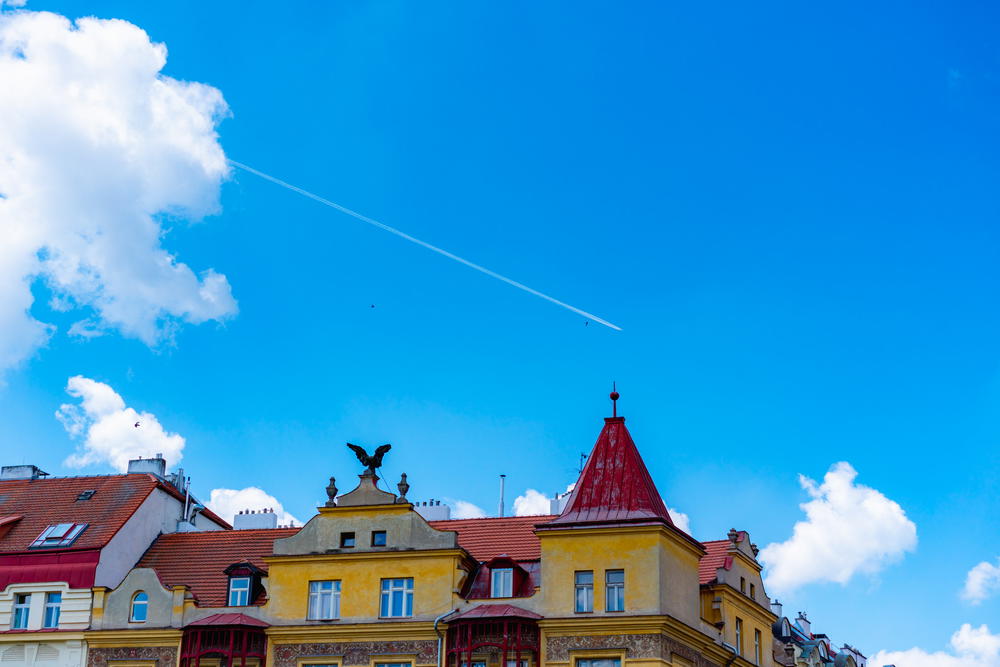 Look Up at Prague TV Tower (Žižkov Television Tower)
Known as one of the world's ugliest buildings, the Prague TV Tower can be seen from most parts of Prague, as it's the tallest landmark. It can also help you find your way home, if you look up!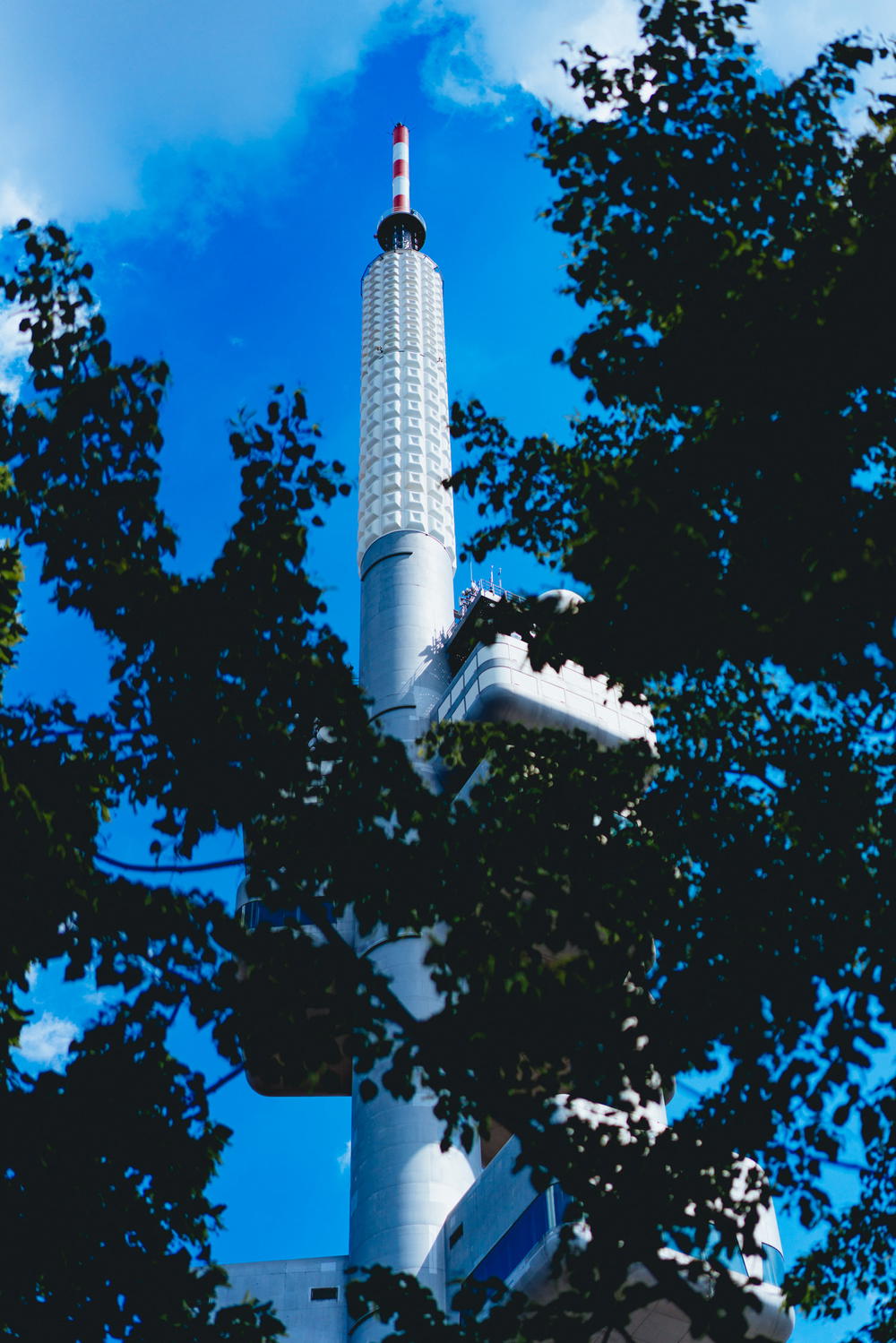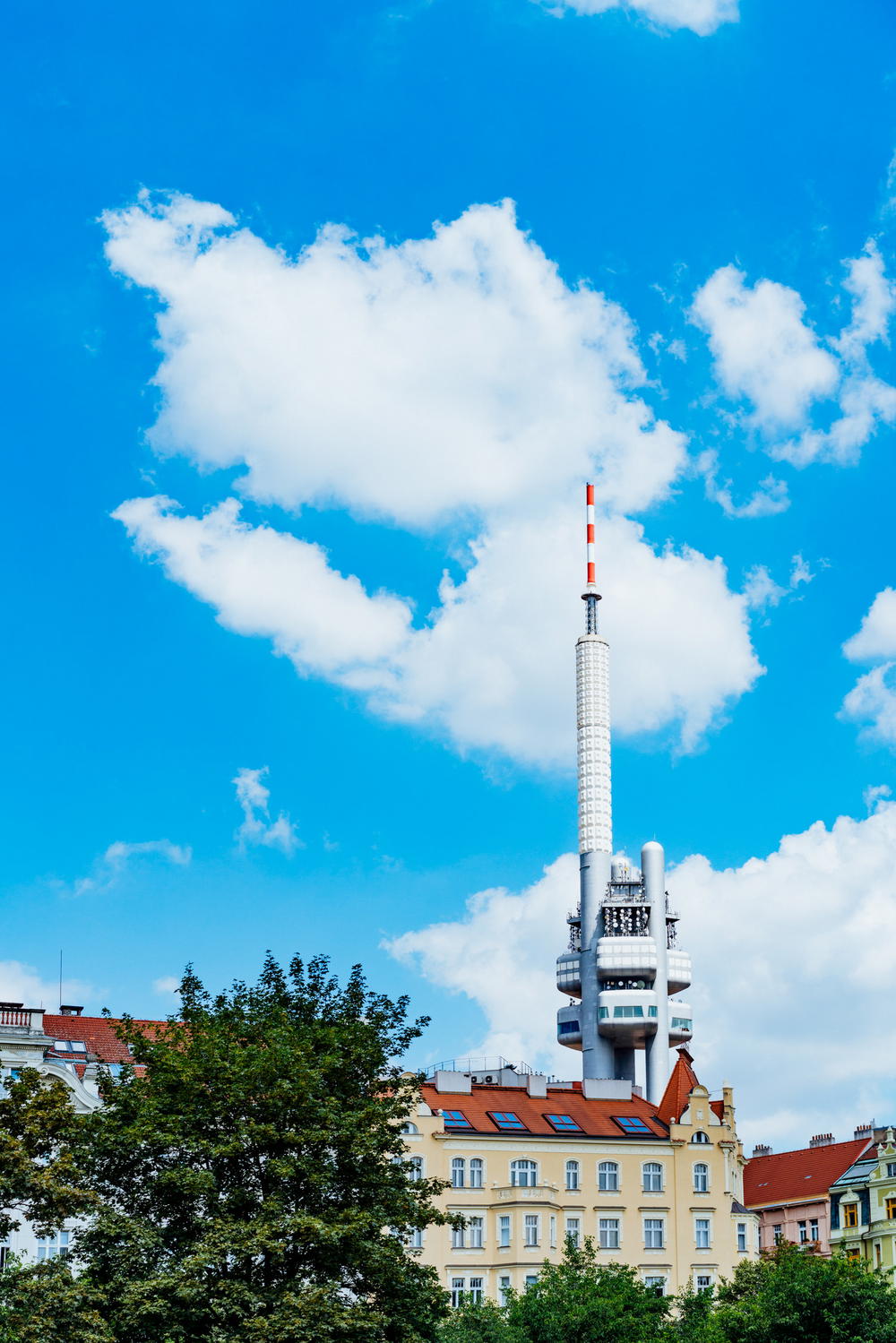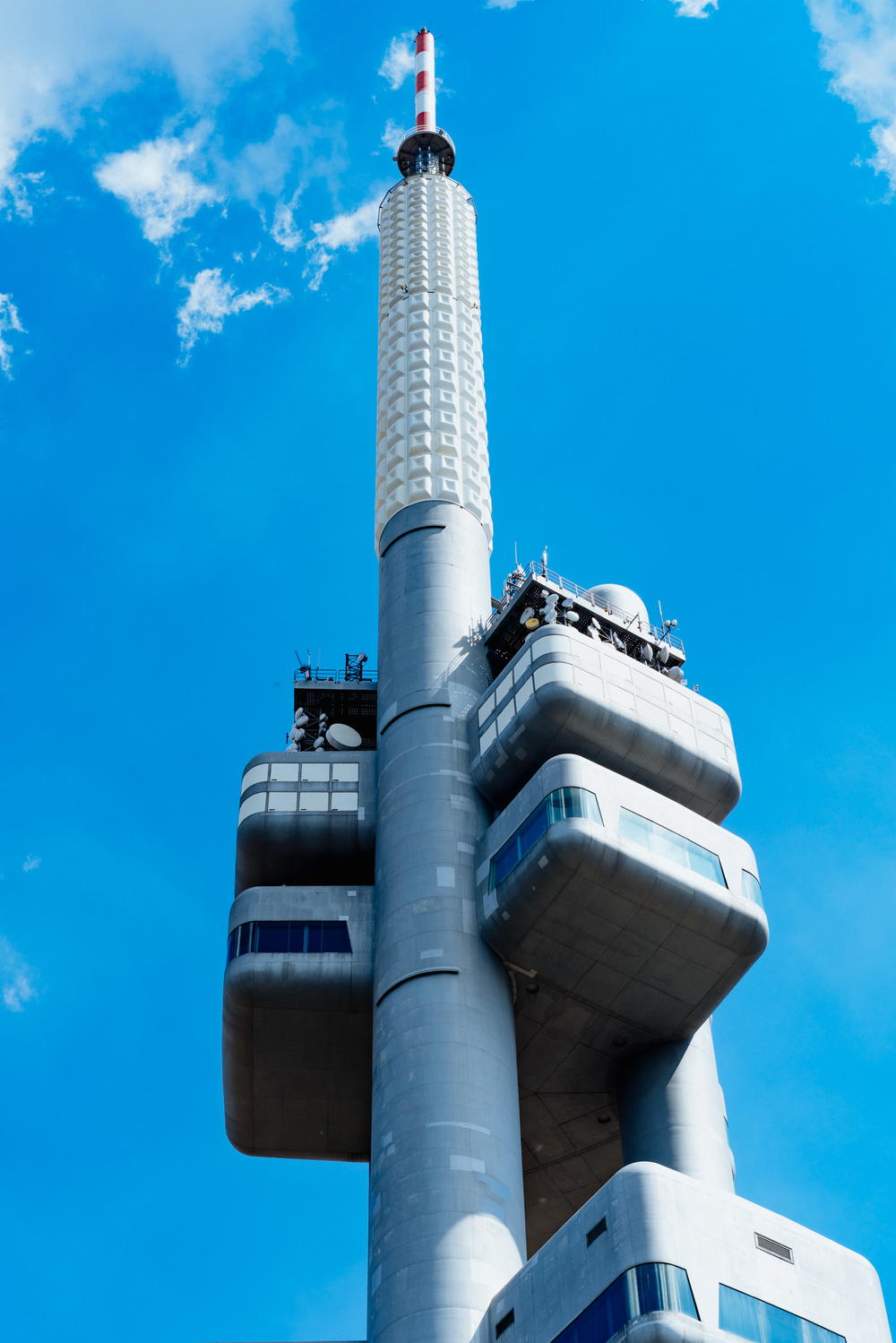 The TV Tower was built during the Cold War era and is rather unique-looking. You can go to the top and get a view of a whole side of the city. There's also a restaurant and bar, where we suggest going and having a drink or snack instead of paying the admission to the viewpoint, as it could be a dab less.
Enjoy Local Life at Riegrovy Sady Park and Beer Garden
Riegrovy Sady is a large park that has it all, from running paths, to a beer garden, and to a cafe with outdoor and rooftop seating, to "Sunset Hill," where lots of people go for sunset hour in summer with picnic blankets and beer or wine. Checking out parts is a free thing to do, helping you save money while you travel.
The beer garden is a place where locals meet up with friends, and there's food as well. Try the kolbasa.
Marvel at Vinohrady's Pastel-Colored Buildings
Each street in Vinohrady has its own color palette, and most buildings are four to five stories high (sometimes more), so when looking down the street, you can get a nice multicolored perspective of architecture.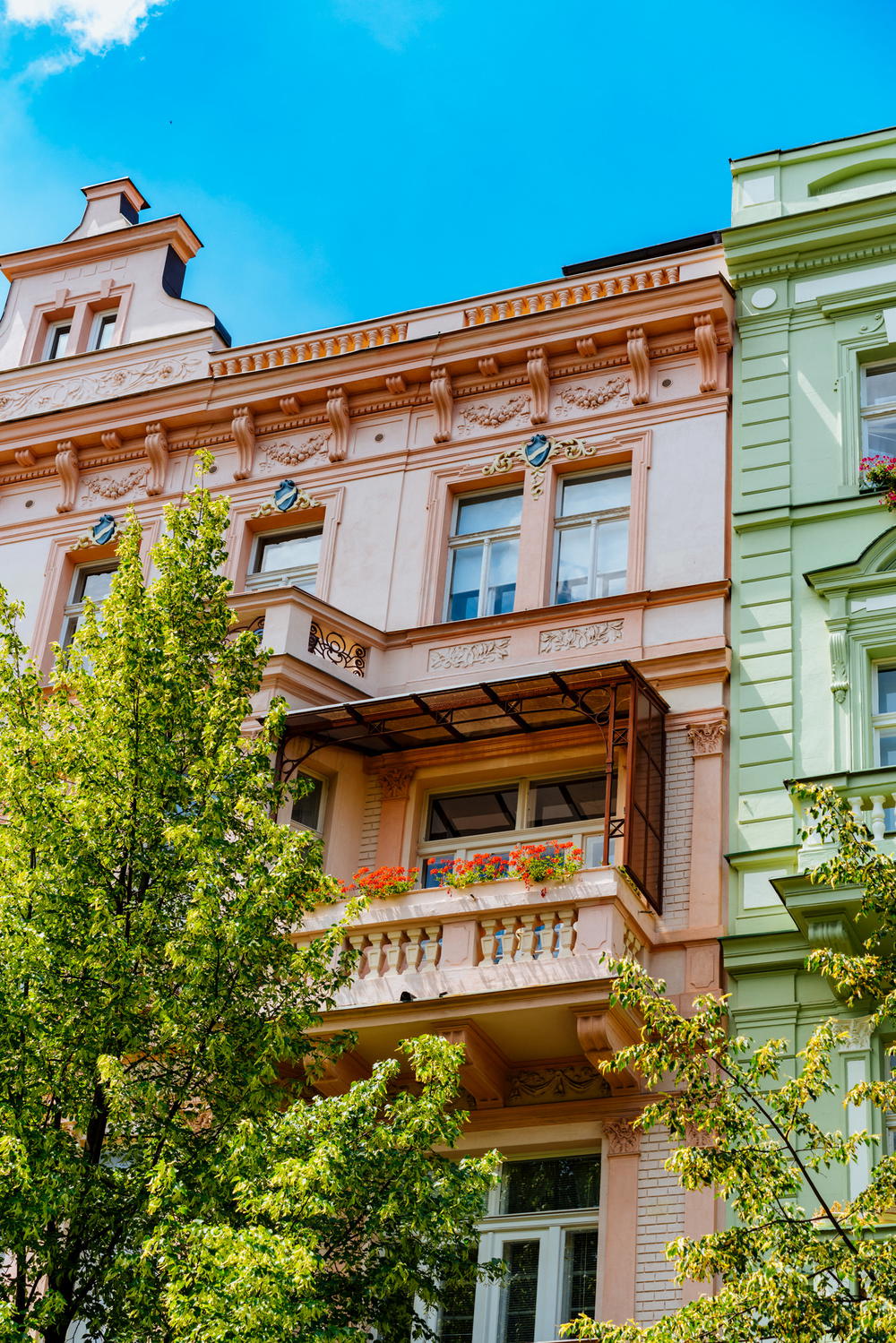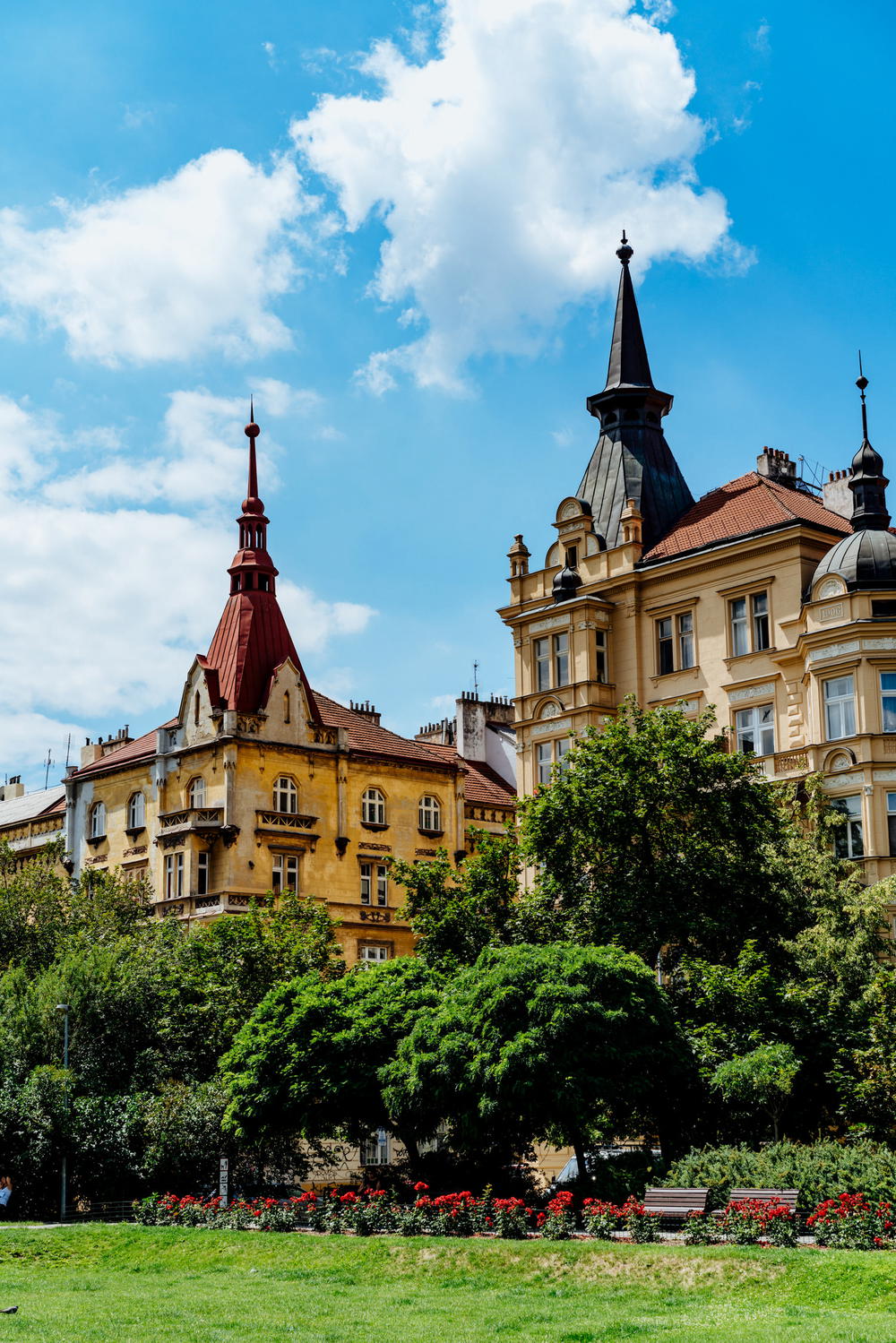 Most buildings date from the late 19th century and exemplify the styles of Neo-Renaissance, Art Nouveau, Pseudo Baroque, and Neo-Gothic architecture.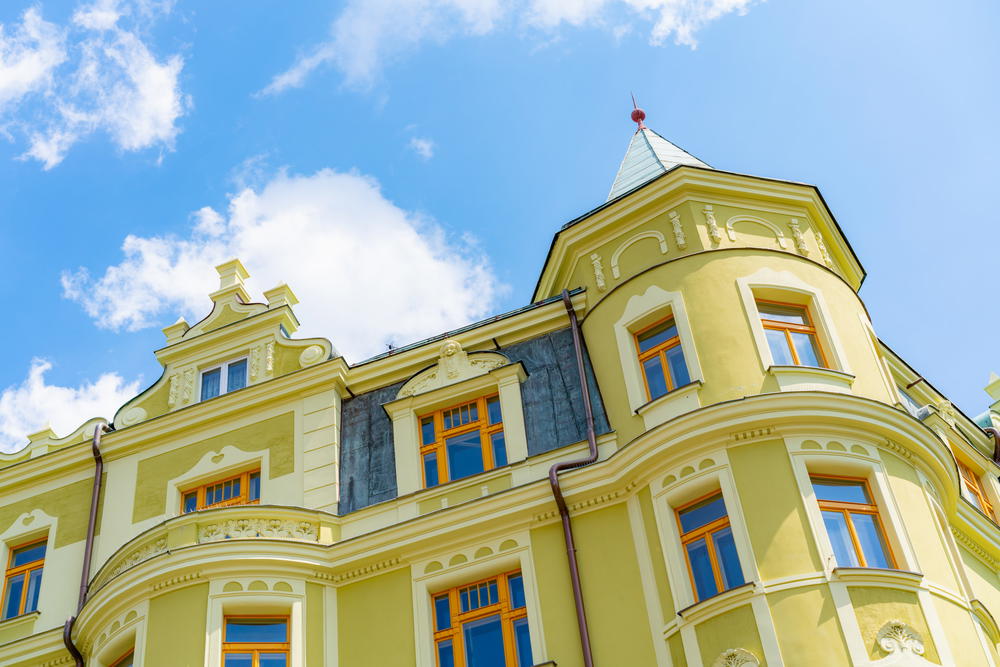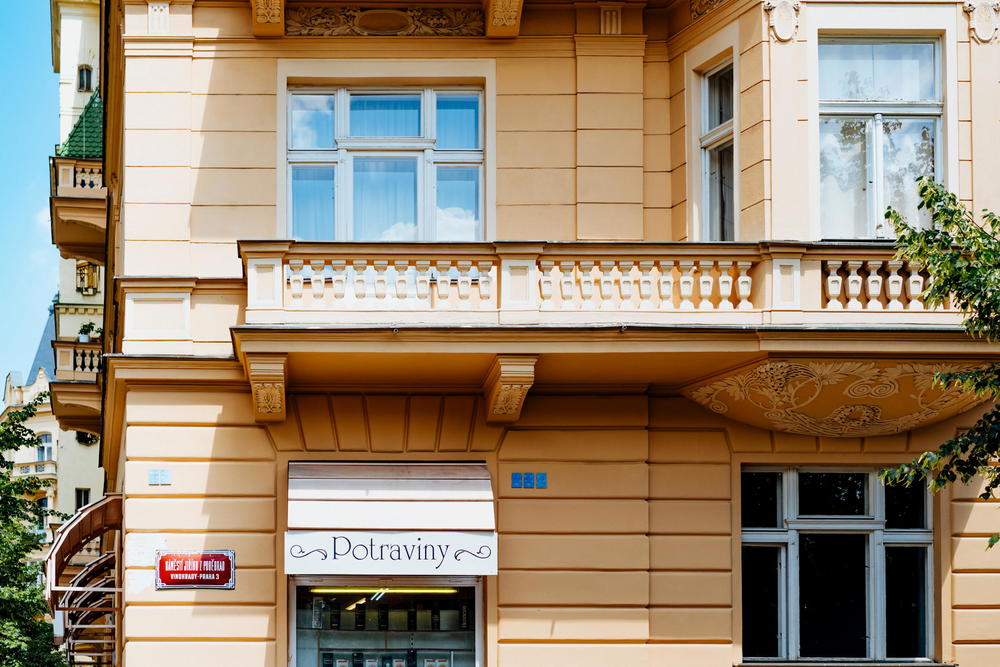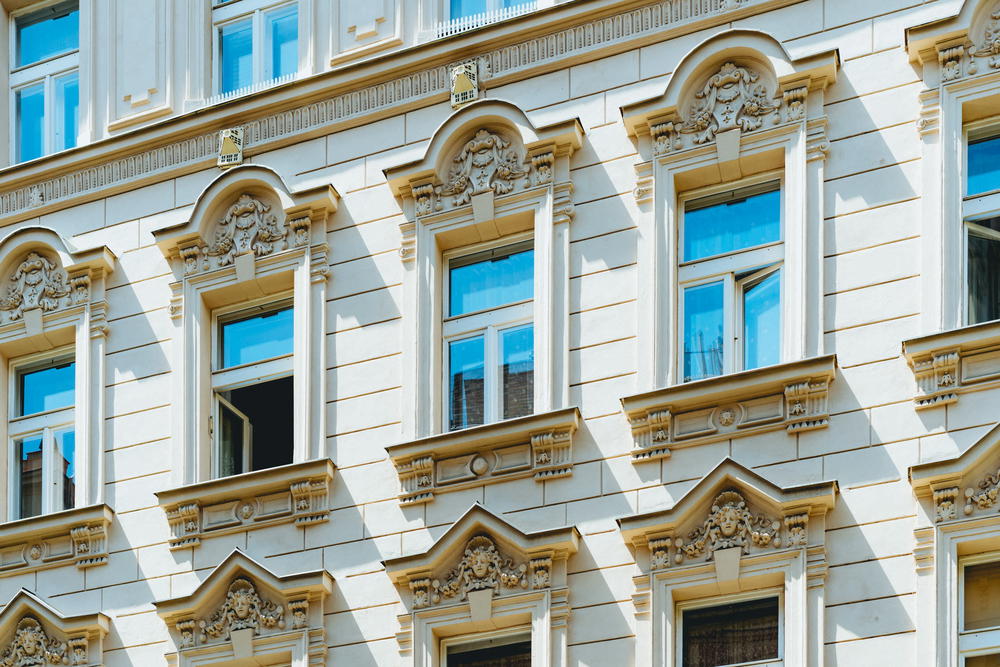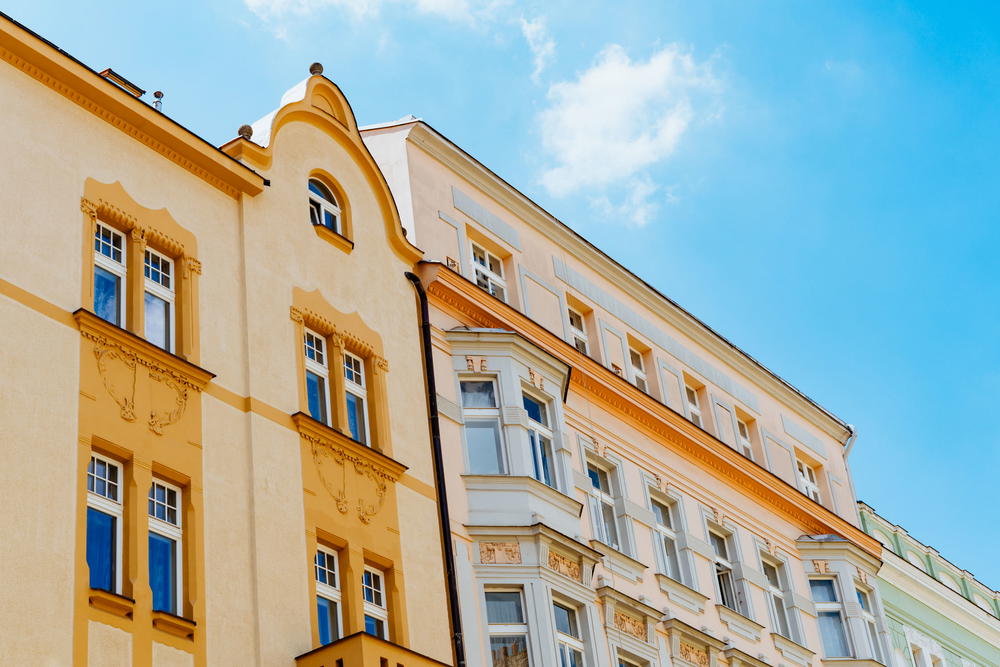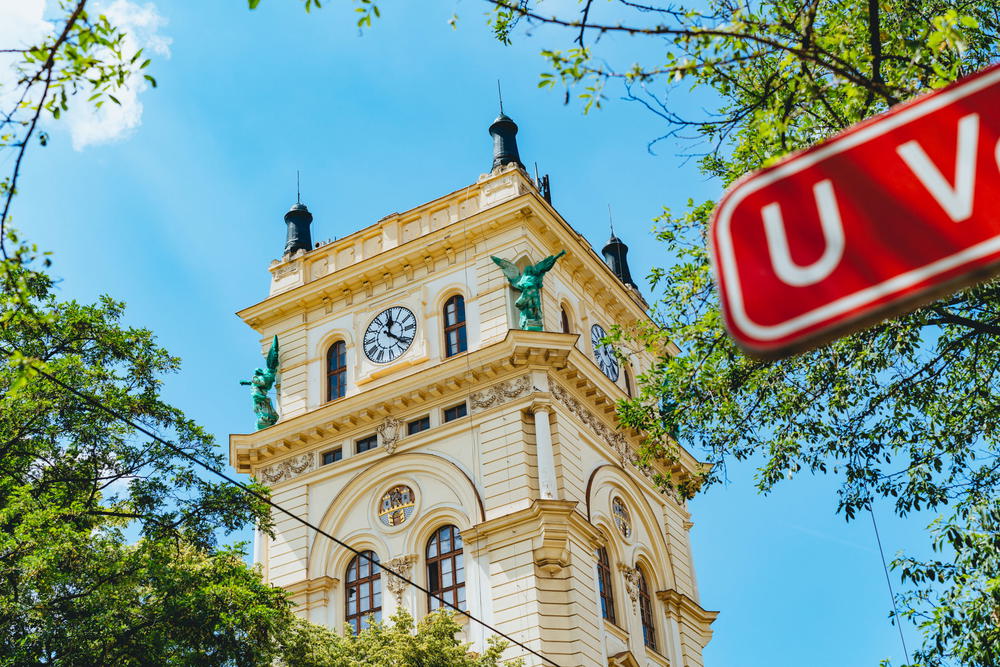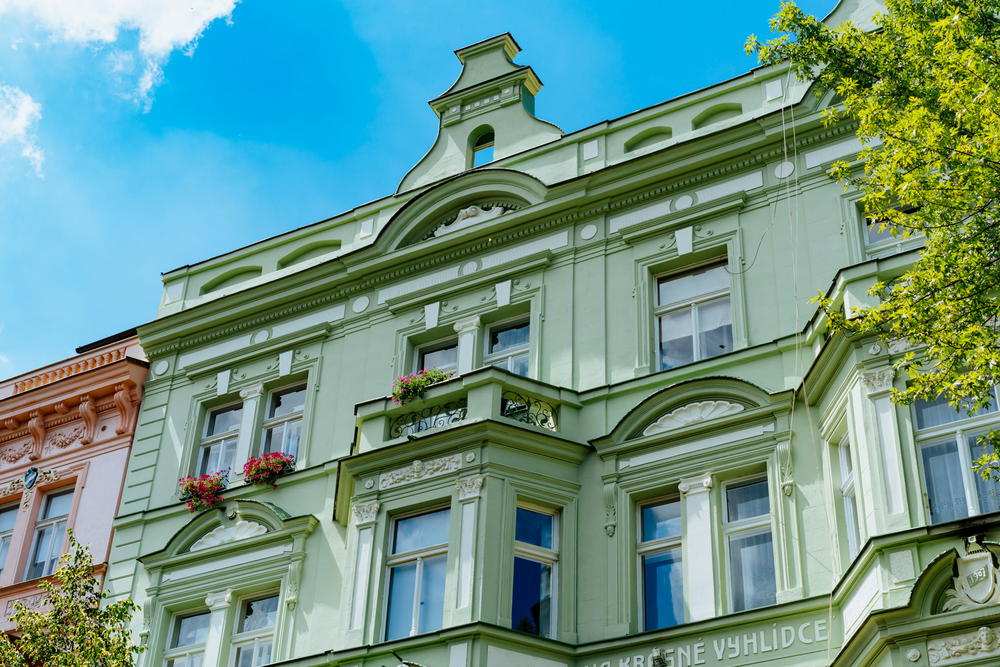 Best cafes and coffee shops in Vinohrady
Mamacoffee
Small on the inside, but has three tables for outside and great for people-watching.
La Boheme Cafe
There is a large selection of tea and so many choices of where to sit.
Cafe Na Hlas
This is a cute neighborhood cafe with great coffee and a lunch menu.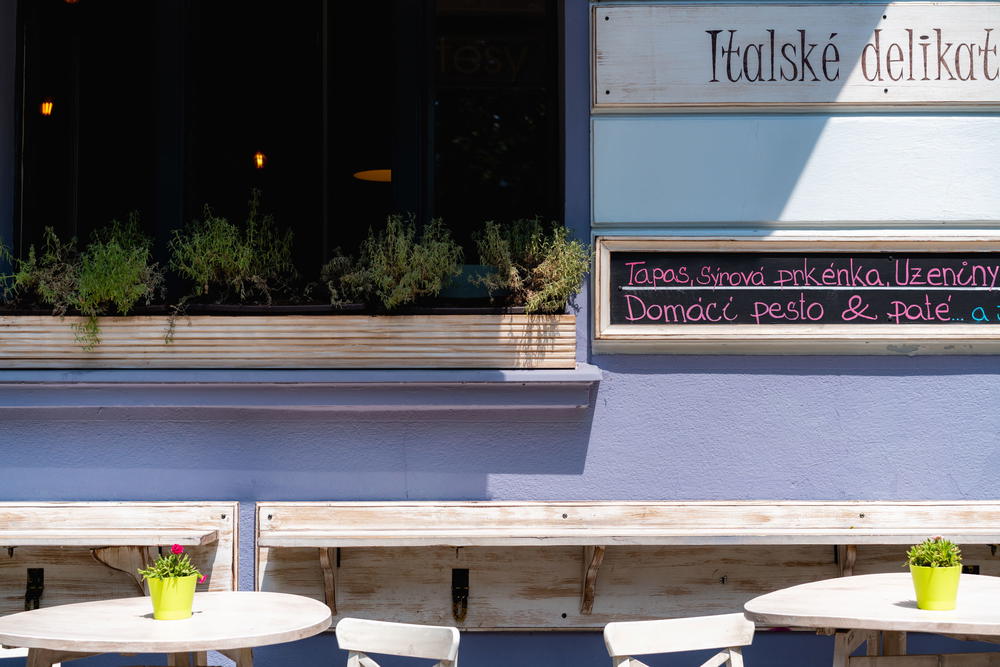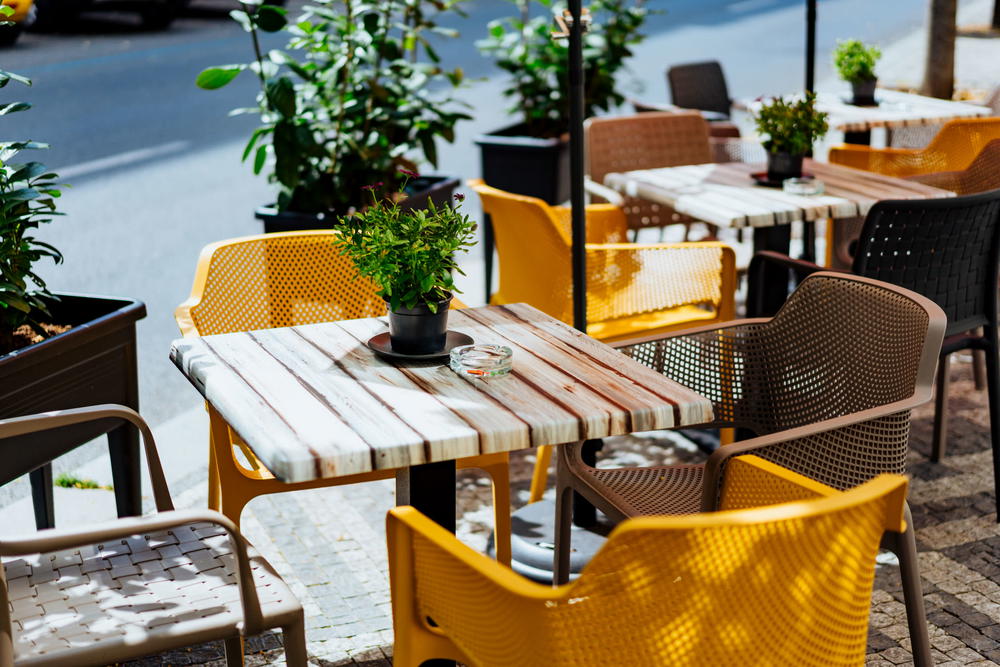 Eat Like a Local in These Vinohrady Restaurants
---
We hope you have fun in Prague, as it's one of our favorite cities in Europe. Ready to travel abroad? Don't forget to run through our travel prep checklist before you go.
Enjoyed our article?
Consider supporting us! We're a 2-person team (learn more about us here) and your support enables us to create quality content. Thank you!