32 Safest Cities for First-Time Travelers
Written by Becca
•
Updated on September 19th, 2023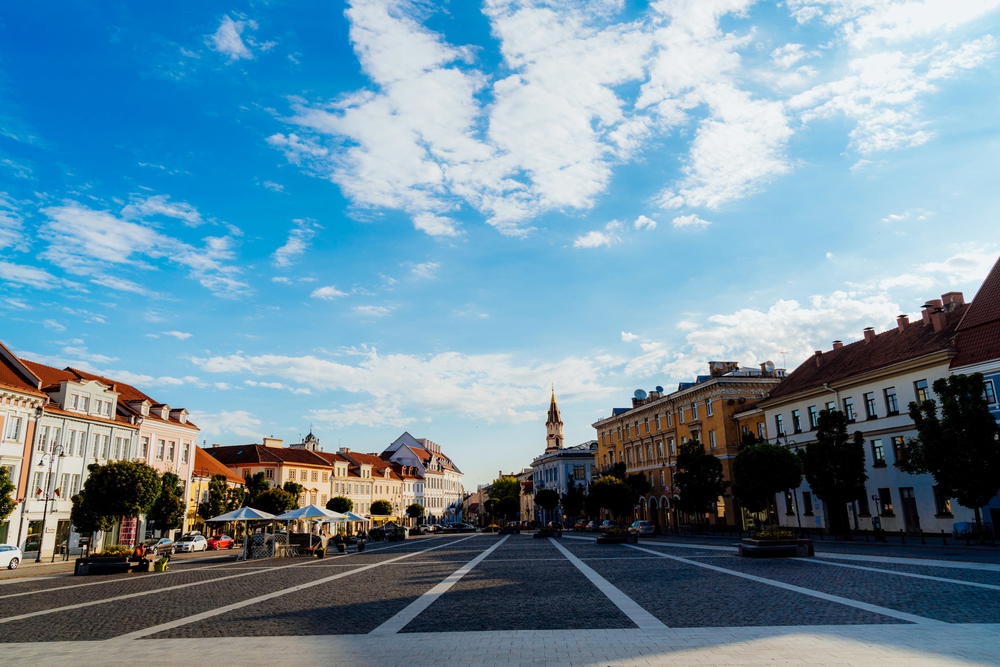 What are the best safe cities and safe destinations for first-time travelers? If you're traveling on your own for the first time, check out this list of easy safe cities to travel to.
This article may contain affiliate links. We earn a small commissions when you purchase via those links — and it's free for you. It's only us (Becca & Dan) working on this website, so we value your support! Read our privacy policy and learn more about us.
Table of contents
Close table of contents
Congrats on your first time traveling!
It can be overwhelming to be taking an adventure somewhere with a new language, currency and culture, but it's the beauty of the world we live in.
Whether you're going alone or with a friend, safety is surely a concern. During our travels, we always keep safety in mind as a top priority.
Safety shouldn't be something you have to worry about when you leave home, because there's enough to think about, like how to travel with money, logistics and what to pack on a trip.
We have both traveled on our own, and with friends and groups.
A while back, we were first-time travelers, too! There's a lot that we look for in our recommendations of where to go as a first-time traveler. Depending on your level of readiness to experience something new, our list has a destination for every type of person.
If you're ready to open your mind to new experiences, cultures and adventures, get out and travel! See why we think the cities in this list, which might surprise you, are a safe bet for first-time travelers this year.
Safest Cities in Asia for First-Time Travel
Language barriers and cultural norms aside, Asia is a very low-crime region. Asia is great for first-time travelers who are very open to experiencing cultures far from home, if you come from North America or Europe.
It's hard to say why exactly cities in Asia are so low-crime, but chances are that mostly every city in Asia is safer than your home city in the US or somewhere in Europe.
See our picks for the safest hassle-free cities in Asia for first-time travelers.
Tel Aviv, Israel
Tel Aviv is an incredible mix of East and West. Located on the coast of the Mediterranean Sea, it is the most liberal city in all of the Middle East.
Here, you can eat to your heart's delight, with local flavors of falafel, pita, laffa, hummus and shawarma, to name a few Israeli delicacies. There's a hopping nightlife scene, with live music and festivals often. TLV is LGBTQ+ friendly, too, hosting an annual Pride parade and more.
Stay in awesome hostels like Abraham Hostel, where you'll meet lots of travelers, both alone and not alone, both first-time travelers and experienced globetrotters.
Thousands of travelers to go Tel Aviv each year and experience very few inconveniences. If you have been put off by reports of unrest in Israel in the news, you can believe what you see, but … take it with a grain of salt.
Helpful Tip
Attacks are rare in Tel Aviv and most armed conflict is limited to Gaza and the northern regions. You can enjoy a trip to Tel Aviv and its surrounding areas with little worry. Also, there is lots of security, especially at the airport.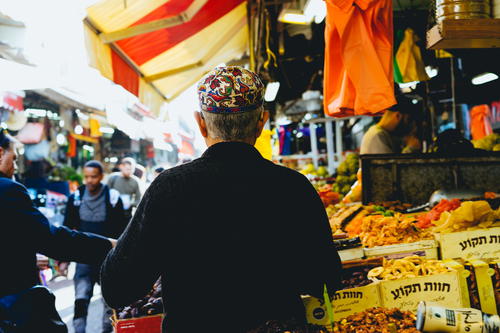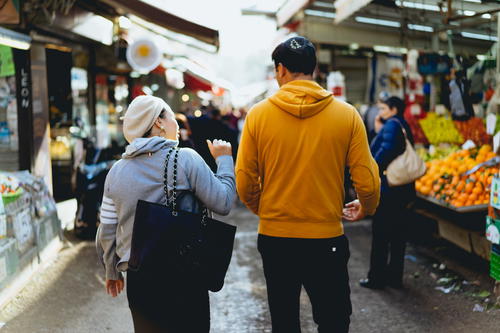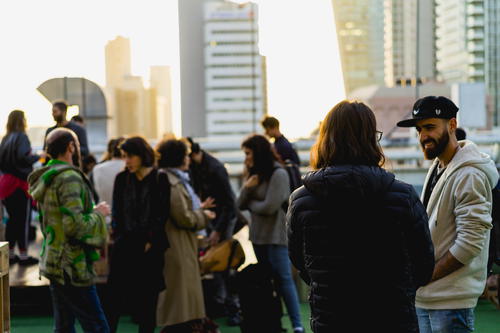 Taipei, Taiwan
Taipei, Taiwan is a wonderful city. The first things that come to mind when we think of Taipei is 'incredibly safe' and 'extremely clean.'
Even if you do not speak Chinese, Taipei is a fine city to get around. The entire metro system has English, and most businesses, cafes and coffee shops, restaurants and all tour agencies will have English services in central areas.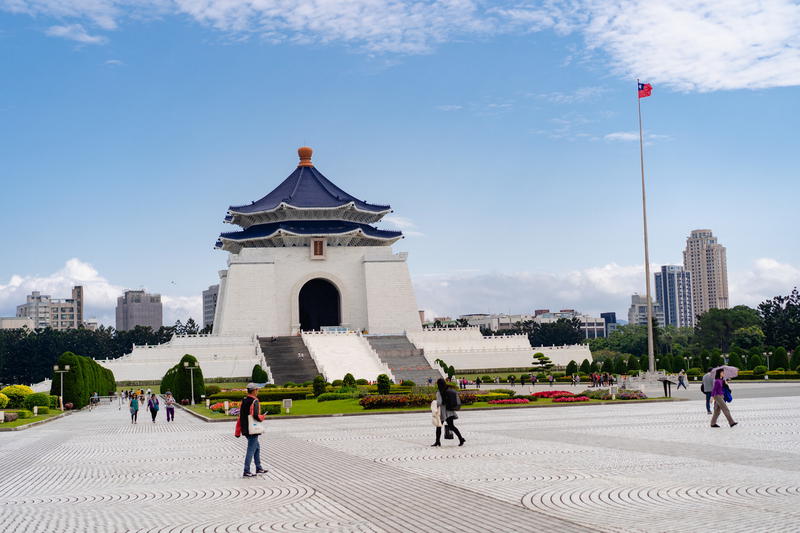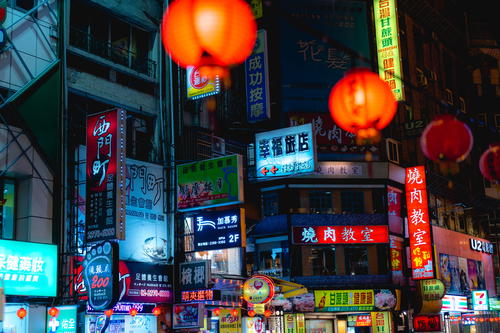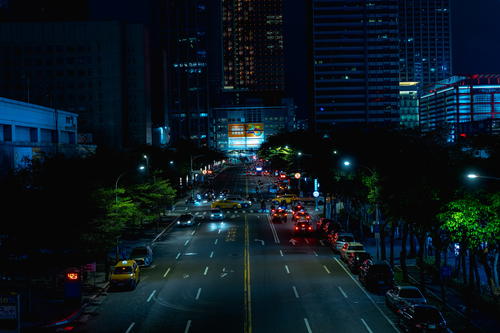 Taipei and all of Taiwan are fantastic for a digital nomad home base, stopover destination or week-long trip, with tons of safe and simple things to do.
Helpful Tip
Taipei has essentially no crime at all. In three weeks, we felt completely safe at all times. We had no doubts at all about our safety, which was a nice welcome from cities in Latin America and Europe where we had to watch our pockets and bags.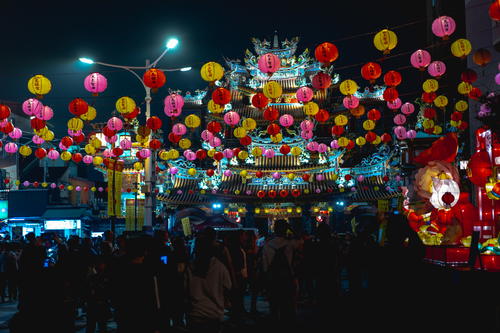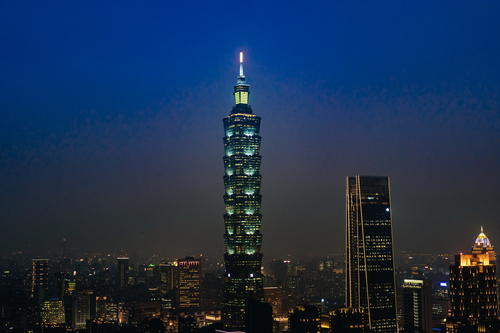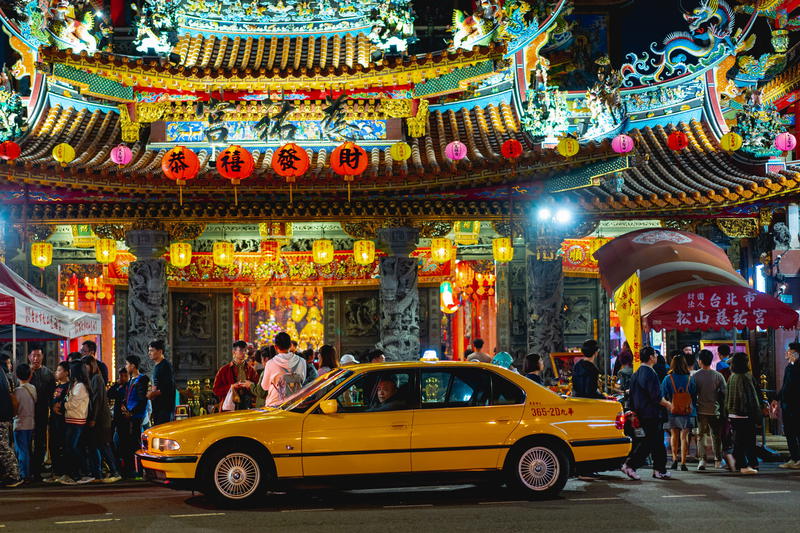 Hong Kong
Recent politics and political unrest aside, Hong Kong is an incredibly safe place to visit as a traveler, tourist or digital nomad. English is widely spoken in central and downtown areas, and this is because English is one of two official languages in Hong Kong, the other being Cantonese. It's hard to take a bad photo in Hong Kong's aesthetic urban scenery.
Hong Kong is easy to get around because of an incredible metro system that connects the city. In addition to the metro, called the MTR, there are networks of buses, mini-buses, light rail and taxis. There's always a way to get where going in Hong Kong, even if you are on your own.
Helpful Tip
There is virtually no petty crime in Hong Kong, and it's safe for women travelers.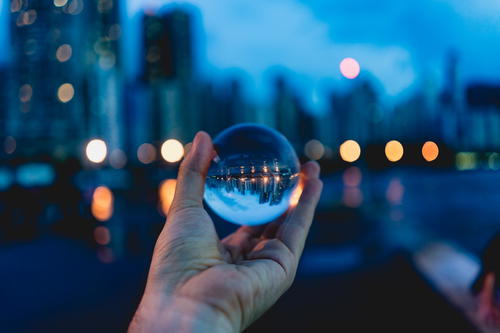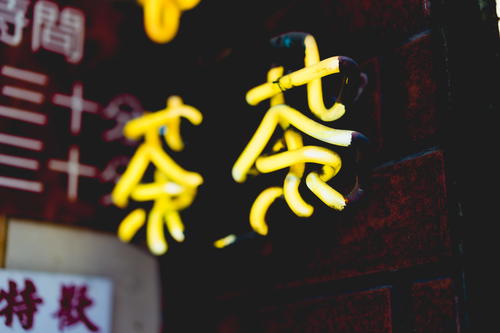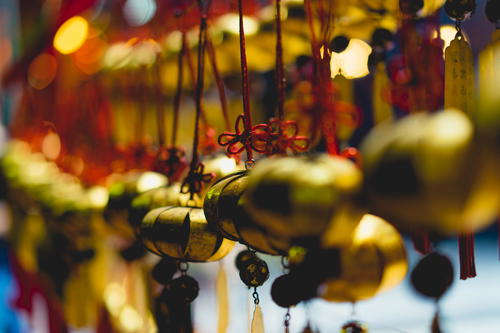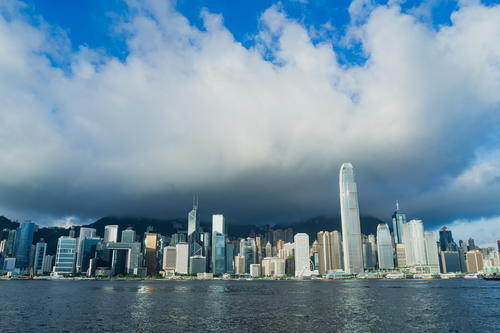 Chiang Mai, Thailand
I went to Chiang Mai in early 2012 for the first time, and since then, it has exploded in popularity for expats and digital nomads. Travelers find Chiang Mai friendly, safe and easy to navigate due to widely-spoken English. Chiang Mai is the second-largest city in Thailand after Bangkok and has a lot of travel value, from temples and culture to treks outside the city.
Helpful Tip
Travelers rarely experience any crime, harm or discomfort in Chiang Mai. Travelers have been visiting Chiang Mai for years, and so the tourism infrastructure is excellent. Additionally, because of the growing expat and digital nomad community, there's always someone to help with directions or tips.
Macau
Macau is like the Portuguese version of Hong Kong. That's because, much like Hong Kong, which was 'rented' from China by the British, Macau was colonized by the Portuguese.
Macau is small, which is how it's a nice place for a day trip from Hong Kong or a trip of its own if you're in the Far East. Macau is known for its casino scene, but watch out — this is no Vegas, because it's where the high-rolling Mainland Chinese go to try their luck.
Aside from casinos, enjoy the old colonial architecture and plazas, and a cool Portuguese-Chinese Macanese cuisine.
Helpful Tip
Compact and easy to get around by walking or boat between its islands, Macau is a calm and safe place. You'll never hear anyone talking about crime.
Hoi An, Vietnam
Traveling in Vietnam is one of our favorite things about our year of full-time travel as digital nomads; however, I went to Hoi An with friends in 2011. It has changed since then, when it was a pretty sleepy riverside town with a lantern festival, and now it's a mainstay on any Vietnam itinerary.
Hoi An is beautiful, and when you walk down by the river and all the shops, hotels, hostels, bars and cafes, you'll see lots of travelers and even expats. It's a laid-back picturesque town where you can slow down and enjoy.
Helpful Tip
Again, no real crime here in Hoi An. It's a small city, with the nearest airport in Da Nang. English is widely spoken in any establishment that serves travelers, tourists and expats, and you can link up with other hostelers or backpackers.
Penang, Malaysia
I was totally charmed by Penang, Malaysia, for its mix of cultures, incredible food and beautiful shuttered buildings from centuries past. I traveled in Penang with another female travel partner Madeleine (she's from Sweden!) and we experienced no crime at all.
In fact, the only 'harm' we experienced as a duo was Madeleine's 'fake sunscreen' she had purchased in India (not Malaysia)… and that got her quite the burn. On the day during which she was under the weather, I spent time with a solo female traveler from the US, whom I met where we were staying, at the Old Penang Guesthouse on Love Lane in the colonial quarter.
Helpful Tip
Penang has grown in popularity with tourism and travelers, but has not lost its relaxed cultural charm. You can let your guard down here and focus on having a good time, as the locals don't bother visitors much.
Singapore
Maybe you saw the movie "Crazy Rich Asians," and if you did, you know that Singapore is a modern metropolis and mixing pot of cultures. It's hot and steamy all year round with tons to see packed into a small island in Southeast Asia.
Singapore is a super safe city with very little crime. You hardly need to worry. The food is amazing in Singapore, and I traveled their as a solo female!
Helpful Tip
Singapore has lots of laws and regulations that make crime very rare. The city is meticulously clean and organized and English is one of four official languages. Crime is extremely rare and there are no threats to travelers.
Safest Cities in Latin America for First-Time Travel
Latin America might be intimidating for first-time travelers. English is much less widely spoken than in places like Southeast Asia (it's true!) and Europe, and cultural norms of 'machismo' (strong masculinity) can be off-putting for solo female women.
I will tell you though, that after traveling solo in China, Hong Kong and Thailand, traveling as a solo female in Costa Rica was where I chose to have my first Latin American experience… on my own! By this time, I was a semi-seasoned traveler, not a first-timer, but I do assure you that if you'd like to travel in Latin America for your first time leaving your home country, it won't be a problem.
Medellin, Colombia
Don't skip over this section, and forget everything you've heard about Medellin, Colombia! This hilly, green and tropical Colombian city is an easy place to travel, thanks to an influx of tourism and openness to visitors.
In Medellin, stay in El Poblado, and try divine Colombian coffee at street-side cafes like Pergamino. Then, take group tours like the free city walking tour and the City Transformation Tour to learn about the city, while in good hands of a guide.
Walking around El Poblado, the most popular district of town for backpackers and travelers, stay in a hostel with good security and meet others in order to travel as a group. Everyone's friendly and wants to have a good time!
Helpful Tip
English is widely available in areas like El Poblado, and English tours are readily available as well in order to join a group and learn about the city's history or culture with an experienced guide. Keep an eye on your pockets and don't flash your smartphone around, and you'll be just fine, like we were (twice in three years).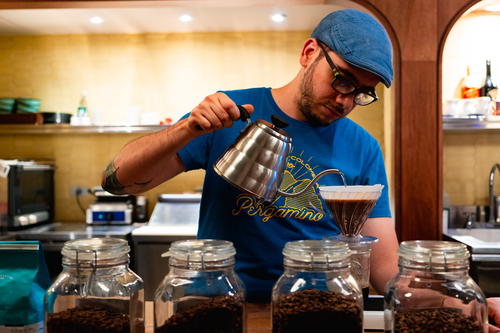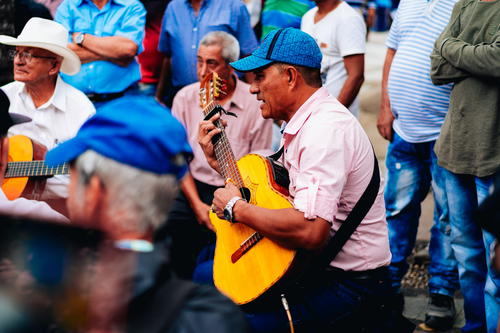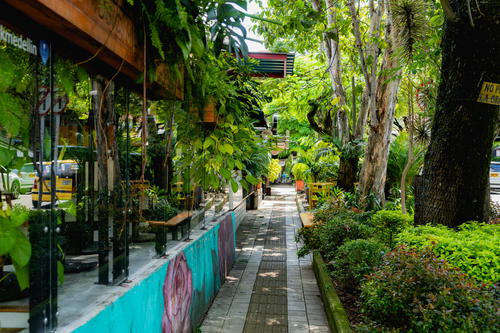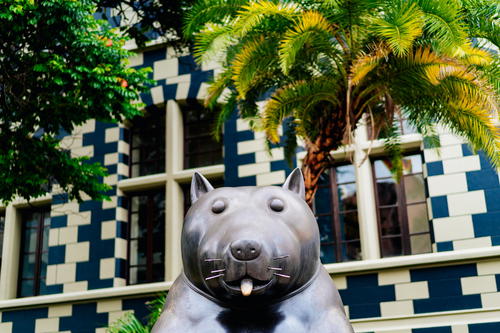 Mexico City, Mexico
If you've ever as much as had a conversation about food with us, you know we love Mexico City for its food scene and tacos. Mexico City is also a place where we'd suggest forgetting everything you have in your mind, if what you have in your mind is a dirty city filled with drugs and crime.
Quite the contrary — Mexico City has endless things to do for travelers. We also have this handy guide to safety and scams that you can use during your trip.
Mexico City has wow-ed us both (mostly because of the food), but incredibly, because of safety. If you want an easy way to see the neighborhoods, use our Mexico City cafes guide to find yourself in residential areas that are home to expats. If you want to hop on a food tour like Eat Like a Local, this is an ideal way to be guided around.
Lastly, stay at a hostel like Selina CDMX which is digital nomad-friendly and has a coworking space.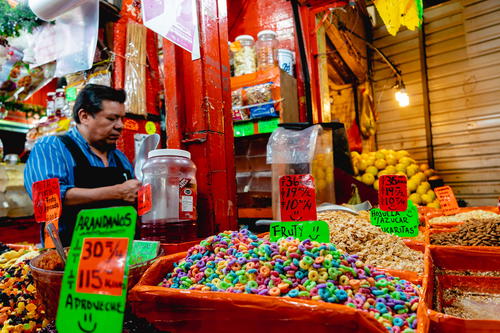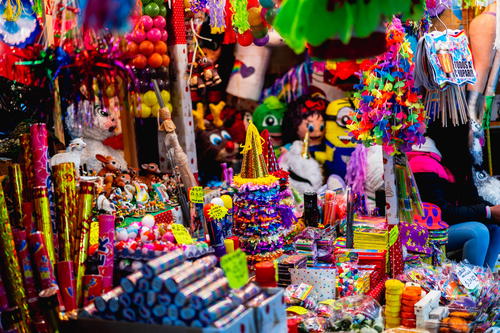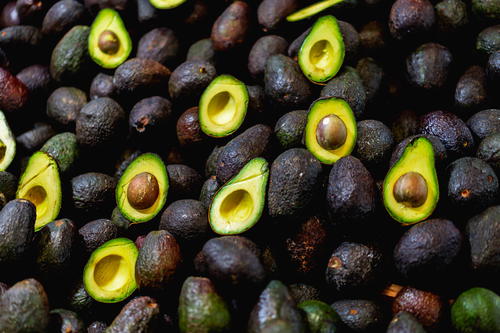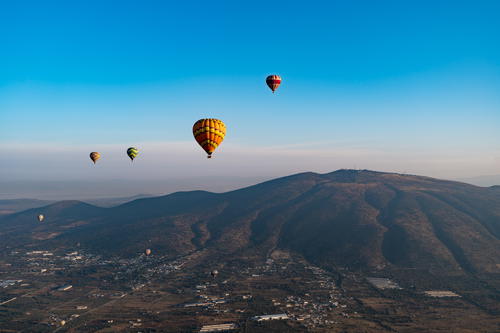 Helpful Tip
We didn't experience any crime in Mexico City in 45 days, and you likely won't either if you take standard precautions of being in a big city. Watch your wallet, phone and bag, and look both ways when you cross the street and you should really be just fine.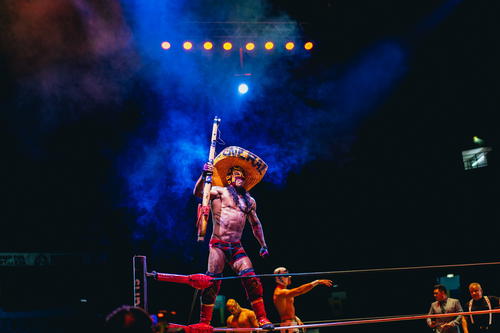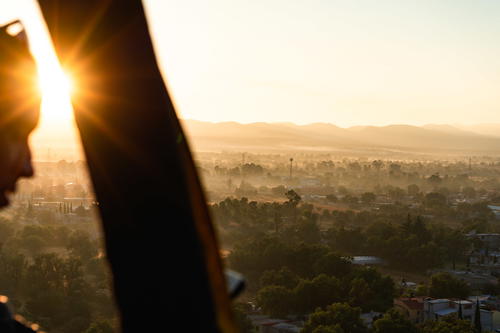 Merida, Mexico
Another Mexican city with (we'll prove it!) Mexico's lowest crime rate is the city of Merida on the Yucatan Peninsula.
Merida is the safest city in Mexico and is a great idea for first-time travelers because it has modern and Western conveniences, set in a beautiful landscape of pastel buildings. It's also an excellent choice for escaping a cold winter at home.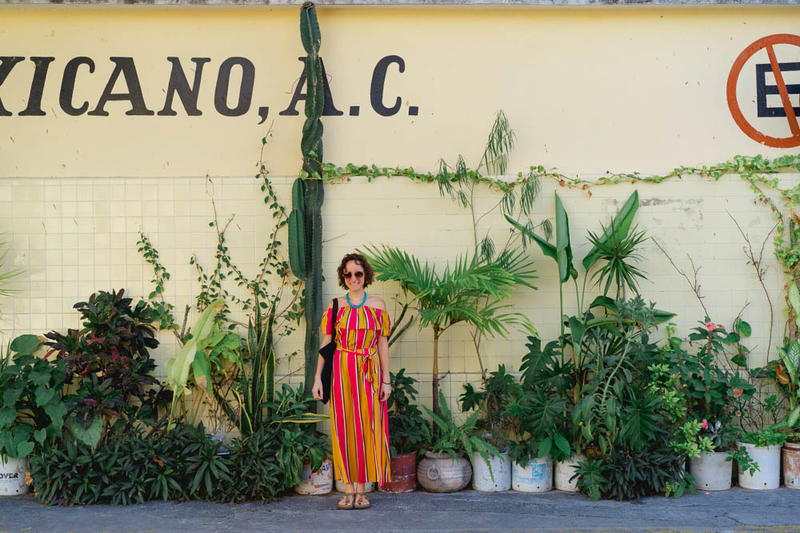 In Merida, you'll find tons of great places to stay and lovely day trips you can do with a guided tour from end to end, like this one to the ruins of Uxmal.
Merida is very relaxed, and there is even hardly any instances of pickpocketing. We think Merida is a great recommendation for anyone who wants a first-time trip to Latin America that checks all the boxes of scenery, culture, history, food and fun.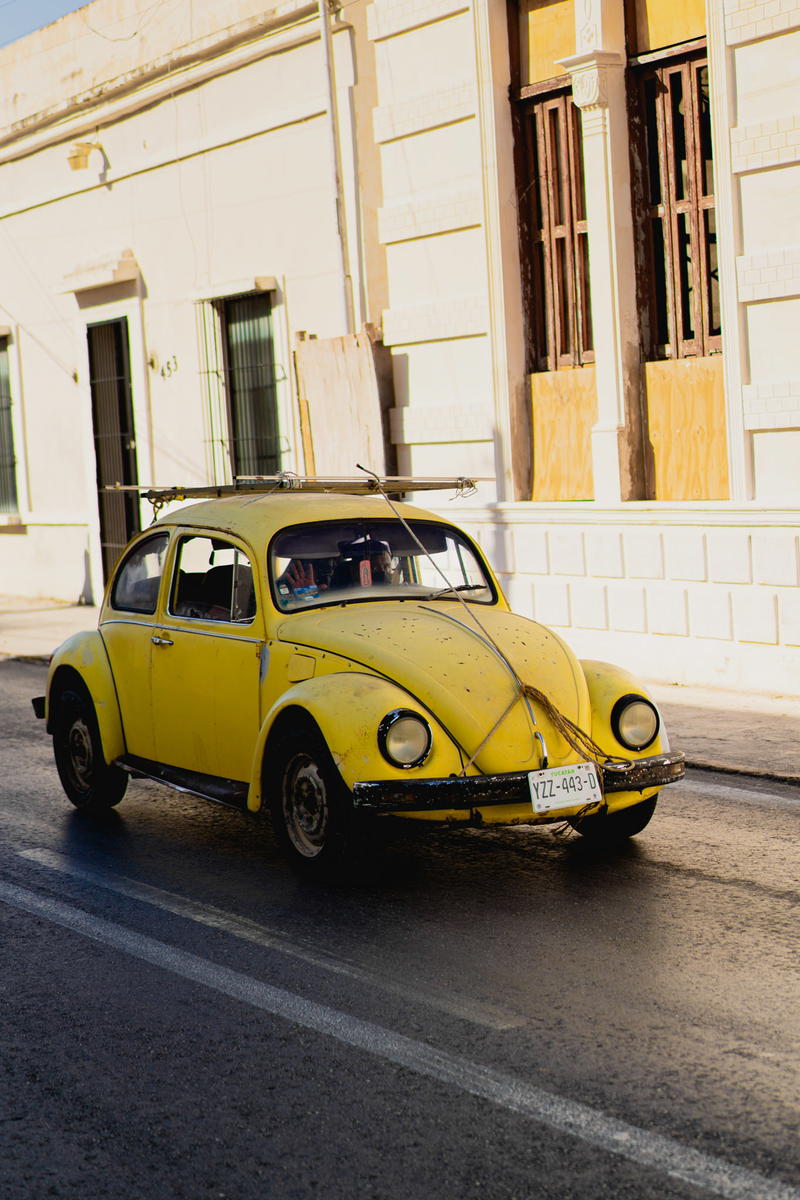 Plus, if you're into coffee, Merida has a great cafe and coffee shop scene. If you'd like to spend some time working remotely, let us refer you to the coworking space Conexion 60.
Lima, Peru
Why does Lima, Peru make a great destination for first-time travelers? First, this is where you can get Pacific sunsets at the Malecon, try Peruvian-Chinese cuisine and of course, plan your travel to the rest of the incredible country of Peru. Don't forget to go sand-boarding in Huacachina!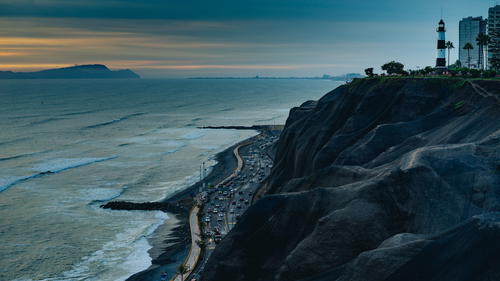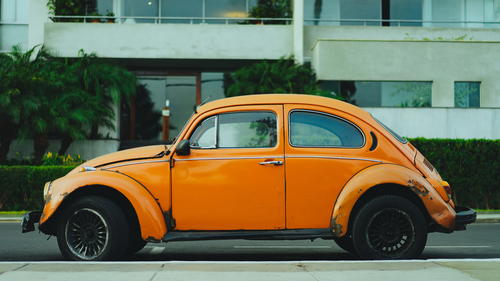 Should safety be a concern? Well, Lima is a big, big city, and it would be a lie to say the entire city is unsafe.
However, for your intents and purposes and for travel value, all points of interest in Lima are very safe. Again, in parts of Lima like the Centro Historico, keep your hand on your bag and don't flash your phone or super fancy gear, but that goes for any developing country or big city. Having a handle on Spanish for visiting Lima is a great idea, so if you're already there, give Lima a shot.
Helpful Tip
We never felt bothered in Lima, even walking around after dark. We kept to safe areas like Barranco, San Isidro and Miraflores and never got into any trouble. If you play it smart, you'll experience 0 crime like we did, over the course of 30 days.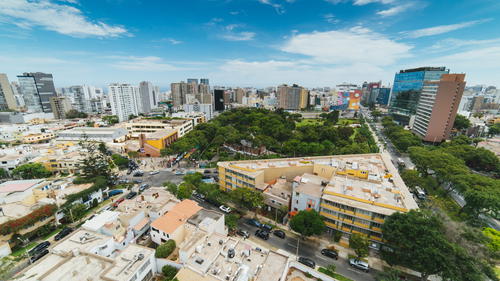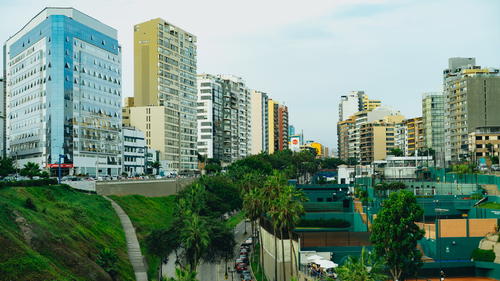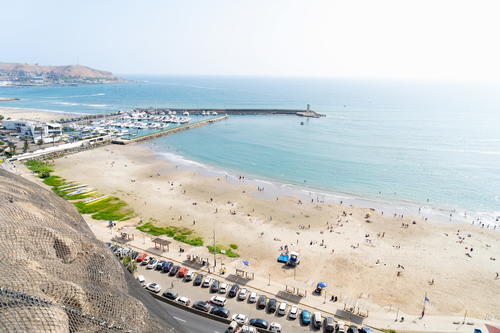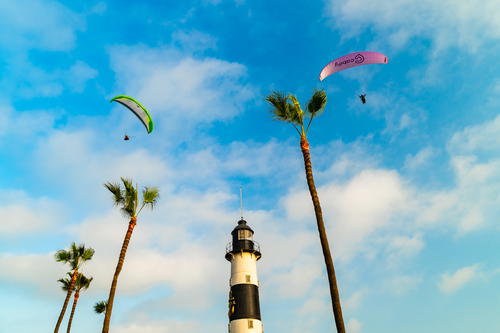 Cusco, Peru
Cusco is the gateway to all things Inca and Andean, and it's an incredible place to start a trip for visiting Machu Picchu, the Sacred Valley and other ancient Incan sites.
Cusco itself is a splendid place to stay a while, from its frequent parades and other points of culture, to the effortless vistas of the valley, green hills, colorful homes and clear skies. Also, you can hang out in super fun hostels and try incredible cuisine. What's not to love?
Helpful Tip
Cusco gets lots of tourists and travelers, and by lots, we mean 3.5 million per year. It's fair to say you wouldn't be the first to do anything you're trying to do or see in Cusco — someone has always done it before you, and whether you speak English, Hebrew, German or French, there's probably going to be a menu for you in your language at a restaurant near the city square.
In any case, Cusco is friendly and welcoming for travelers, so stay a bit longer than expected, and you'll acclimate to the high altitude.
Cartagena, Colombia
I hope you're still into the idea of traveling in Colombia, which is one of our favorite countries. Cartagena is another place in Colombia that has a personality of its own, and that's because it's the gem of the Caribbean.
That's right - culture in Cartagena is very different from culture in the big capital city of Bogota and the Antioquian city of Medellin. Cartagena is downright tropical, with colonial architecture in pretty colors, lots of seafood, bars to hop around at night and beaches nearby.
With new nonstop flight paths from places like NYC direct to Cartagena, you can only imagine that tourists are coming in high numbers. There are lots and lots of travelers in Cartagena, so you'll never be alone, and within the walled city and historic center, there's always someone to ask for directions.
Helpful Tip
Your only concern should be petty crime, and to beat it, keep your valuables close and always watch your pockets (better yet, keep most of your valuables at your hotel or hostel) and know that in both our two visits to Cartagena, we experienced no crime.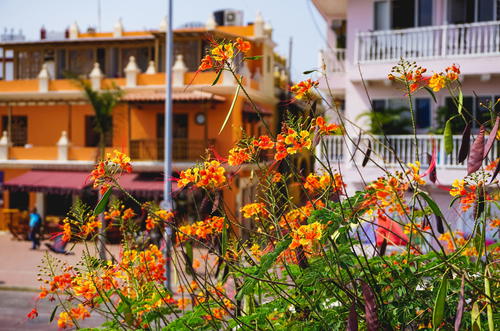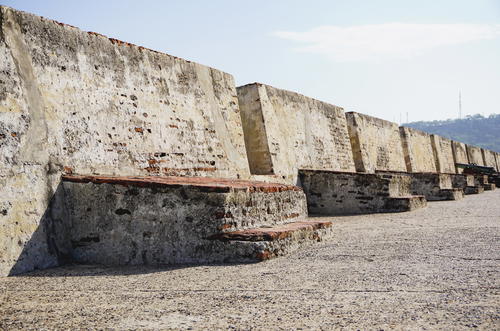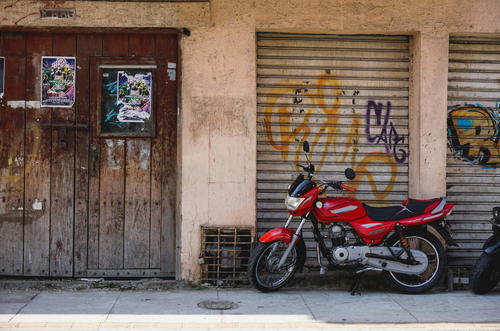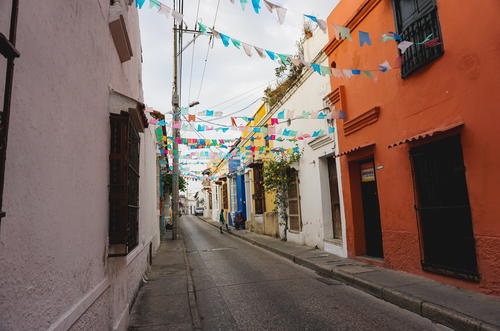 Arequipa, Peru
Arequipa is a charming Peruvian city nestled among three (yes, three!) volcanoes that provide picturesque surroundings. The culture here is notably different than cultures in Lima and Cusco, so it is worth checking out and taking some tours offered by your hotel or hostel.
From Arequipa, you can head off to the Colca Canyon (bigger than the Grand Canyon — can you believe it?) and explore the historic streets, churches, cafe and restaurants.
Helpful Tip
By this point we sound like a broken record, but again, no crime here! If you stay smart, stick in groups, speak some Spanish and use your street smarts, you'll be A-OKAY in Arequipa.
Buenos Aires, Argentina
Buenos Aires is a charming city where we felt like we could spend a long, long time. Buenos Aires and the surrounding region are very European-influenced, so some parts of Buenos Aires will remind you of Spain or Italy, with all the cafes on the sidewalks. That's not a bad thing!
Beyond the pasta and pizza, Buenos Aires has a lot of soul. That starts with tango dancing, and continues into its street markets, famous cemetery (see it to believe it) and cafe culture in Palermo. Swoon!
Because you won't feel so out of place in Buenos Aires, as it's a Western-feeling city where no one really stands out, it feels safe as soon as you walk out the door of your accommodation. It is a big city though, and without branding it as "South America!", the fact is that you may be pegged as a tourist with money.
Helpful Tip
Keep your phone in a safe place, never leave it on the table when you're dining at a table out on the street and use your street smarts. Seriously though, Buenos Aires is super safe and we'd go back in a heartbeat.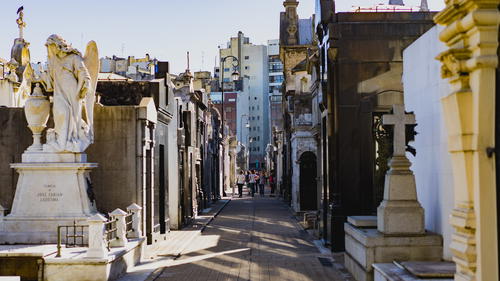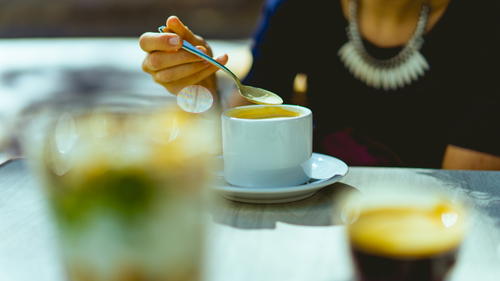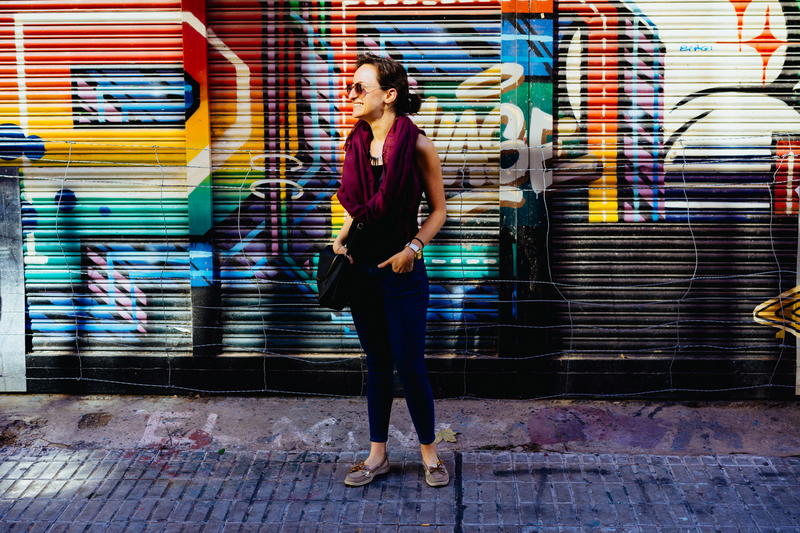 Cordoba, Argentina
Cordoba is Argentina's "second city," and it has a smaller-town feel when you compare it with Buenos Aires. People in Cordoba are VERY proud of their city, and will make frequent mention of the various universities that give the city its character.
From Cordoba, you can check out the Sierras, or hill regions, to the north and west. This is worth a road trip!
In Cordoba itself, you can visit the university campuses, check out the nightlife, try cuisine from all around South America and practice Spanish for sure. Cordoba is a great place to get some grilled meats, or parrilla, and to spend the day walking around.
Helpful Tip
Cordoba doesn't have much crime. We didn't experience any. People were very helpful when we asked directions and nothing really stands out as big concerns like scams or traveler rip-offs. More than anything, Cordoban people seemed happy that we were visiting their city and had ventured outside Buenos Aires!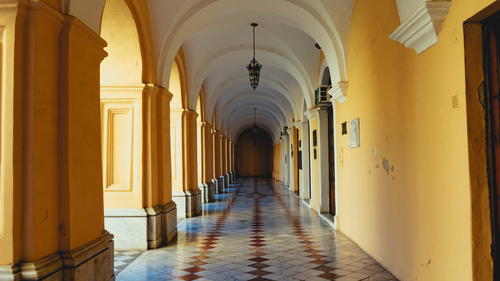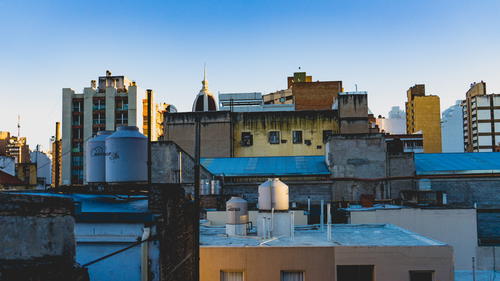 Cuenca, Ecuador
Cuenca is so, so charming in terms of places to visit in Ecuador. While you will probably stand out here as a visitor, that's okay!
Get your bearings with taking some time to breathe (deeply) and beat altitude sickness. Then, explore the colonial charms of this town, and take a trip to Cajas National Park. You won't regret it!
Helpful Tip
Walking around in Cuenca, even alone or at night, are perfectly fine things to do. Visitors are coming in greater numbers than ever, to experience Cuenca's charm. If you stay at a popular hotel or hostel, you're sure to meet others with whom you can explore. I experienced no crime nor bothers in Cuenca, and so I wholeheartedly recommend.
Safest Cities in Europe for First-Time Travel
Tallinn, Estonia
Tallinn is a beautiful Baltic city with proximity (relatively) to Finland and the water. There's English everywhere, and charming medieval fortress walls that surround a bunch of Old Town. The Old Town itself is home to countless cafes and restaurants, and there are lovely vistas of the old churches from various points in the fort walls.
Helpful Tip
Tallinn sees virtually no crime. Locals keep to themselves. Everyone speaks English. The city gets pretty quiet at night. Tallinn is typically seen as "super chill" because of its laid-back atmosphere. It's also most "Western" of the Baltic cities, setting it apart from Eastern Europe.
To head onward to the other two Baltic nations of Latvia and Lithuania, you can book a bus tour like we did, with the Traveller Tours Tallinn-Riga route.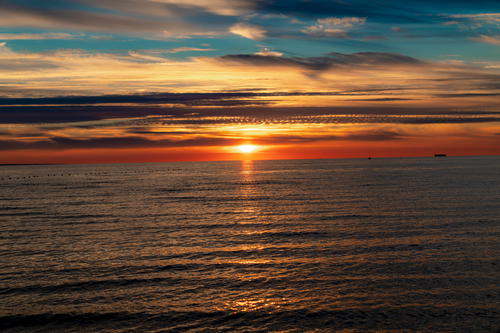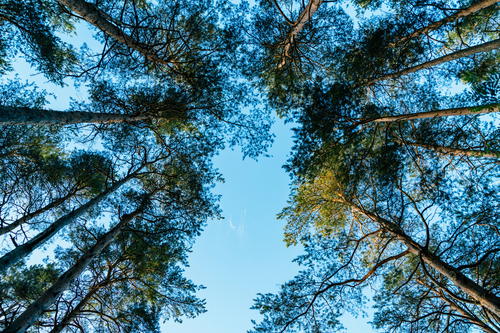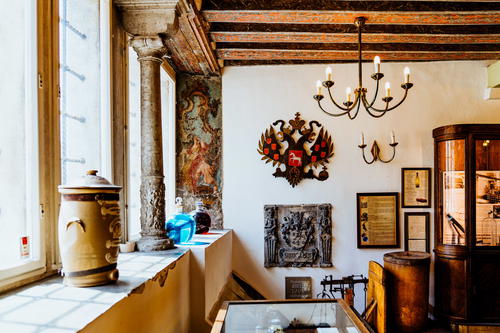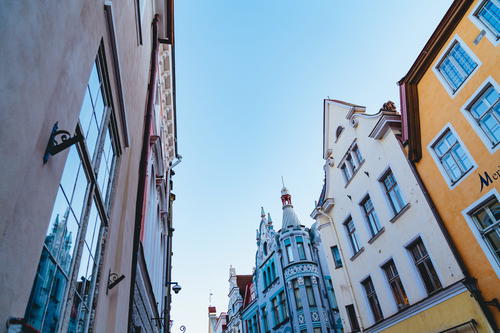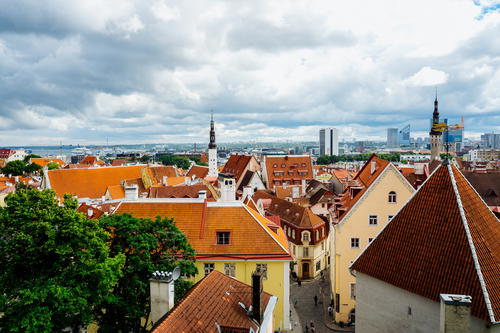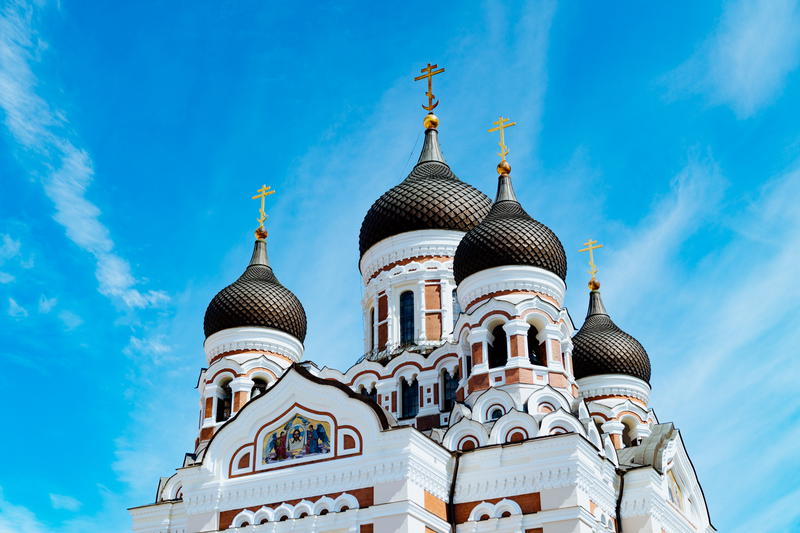 Dublin, Ireland
Dublin is a cozy size for being a Western Europe capital city. As a visitor, you'll of course go to Temple Bar and Trinity College, both big landmarks with big names and long histories. Dublin is very walkable, and as it's Ireland, everything's in English! There are more and more businesses setting headquarters and European offices in Dublin, so now there's an influx of business, money and non-Irish residents.
Helpful Tip
Irish people are very kind and friendly, and also helpful. There's also rarely any crime in Dublin, and you'll feel right at home… but watch out, because they drive on the left, so always look both ways — twice!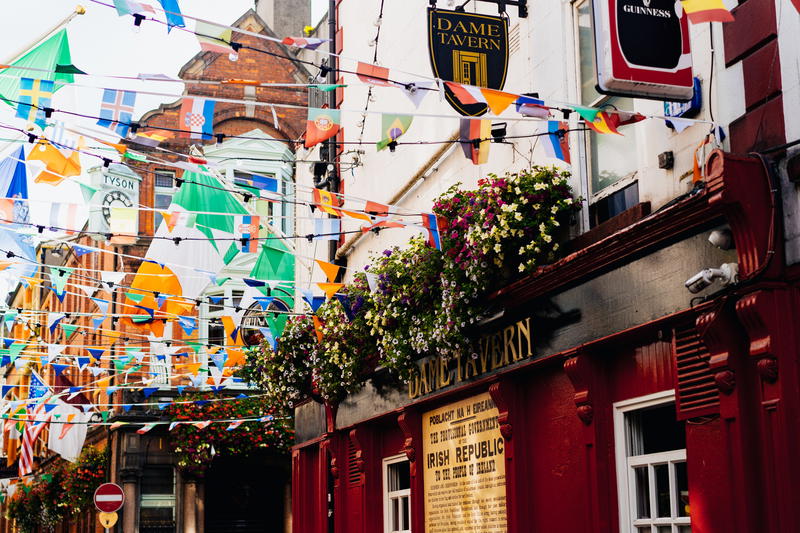 Lisbon, Portugal
Lisbon is hands-down one of our favorite cities in Europe, and while Dan spent a month there with Remote Year, we've been back as a couple. There are new developments in Lisbon all the time, from the traveler scene to the expat scene. There are great new venues for live music, bars, cafes and neighborhoods to see, and there's lots of English. The architecture is gorgeous, the museums are awesome and there are great photo ops to be had at every corner.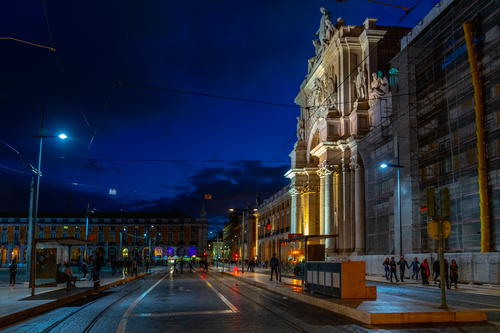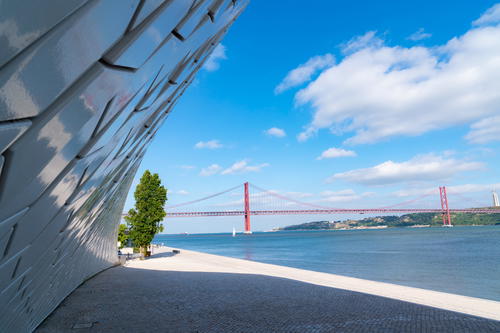 Helpful Tip
Lisbon has hardly any crime, so it's great for first-time travelers, solo travelers and female travelers. Travelers are rarely bothered by crime, and we'd feel comfortable walking around at night in most areas, even alone.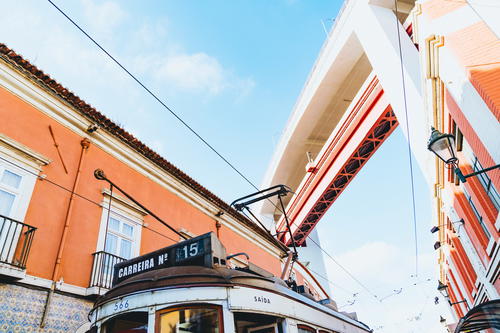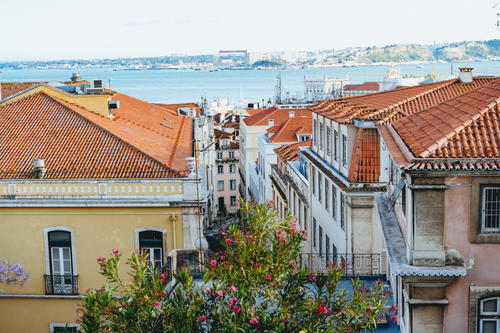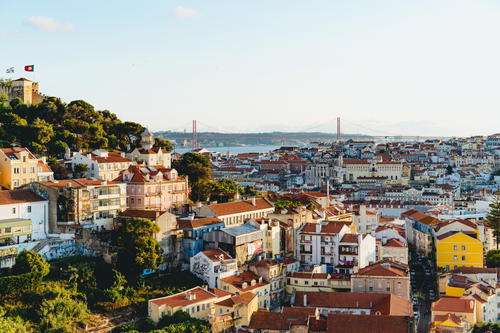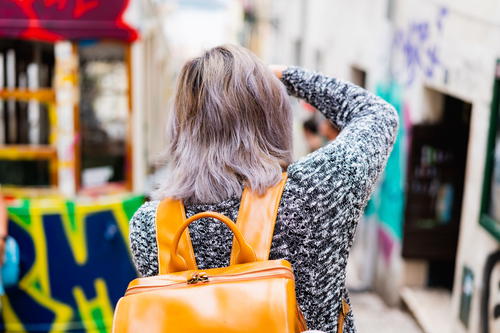 Porto, Portugal
Porto is a beautiful city with a bit more of a moody mood than Lisbon. It's worth seeing because of its location near the sea and the Douro River.
Did you know that it's also the birthplace of Port wine? In fact, Port wine is only Port wine if it comes from Porto! You can head across the beautiful bridge, see the sunset and then try wines at the wineries in the town of Gaia.
Helpful Tip
Porto is used to having lots of visitors for all the reasons above. There's very little crime and few reasons to have any problems, as a visitor or tourist. English is widely spoken, locals are helpful and transportation options are plentiful.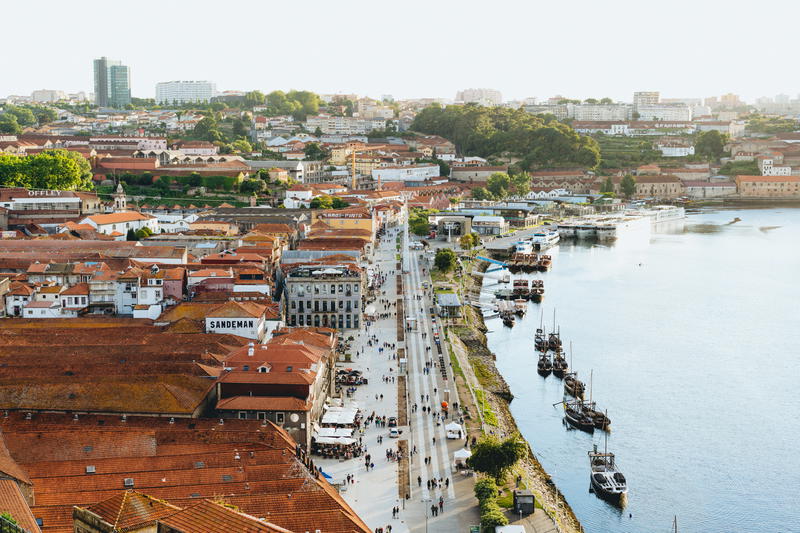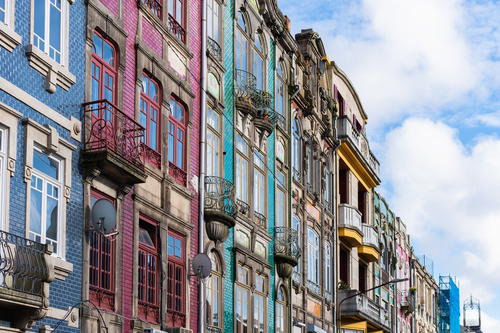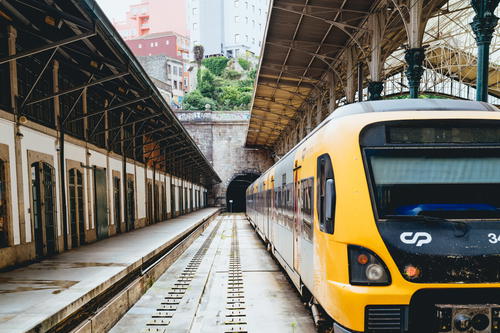 Prague, Czech Republic
Prague has many personalities, ranging from its tourist-centric Old Town (looks like a movie set) and famous Charles Bridge to its residential areas of Vinohrady and Riegrovy Sady Park. For staying, try MeetMe23, a cross between a boutique hotel and a posh hostel (poshtel) and be in the center of it all.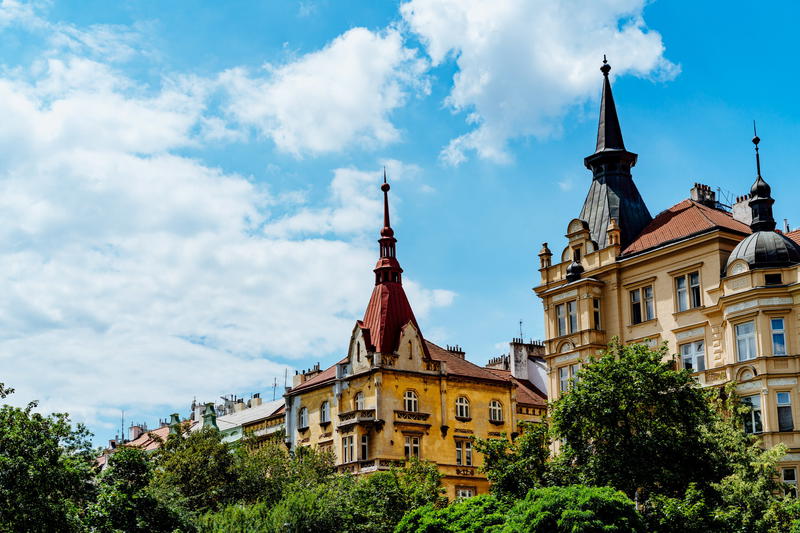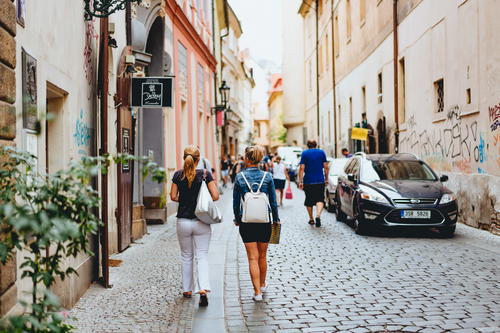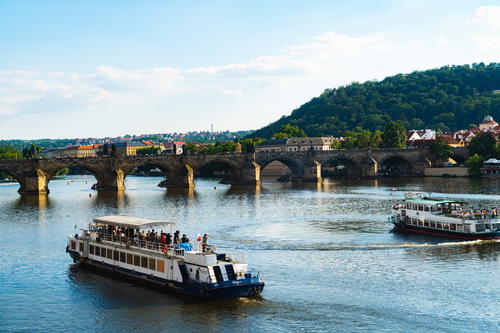 Helpful Tip
Prague gets LOTS of visitors every year, and the city is used to hosting them. There is a very low level of crime, and your biggest worry should probably be brushing past too many photo-snapping tourists in the Old Town Square (Staroměstské náměstí).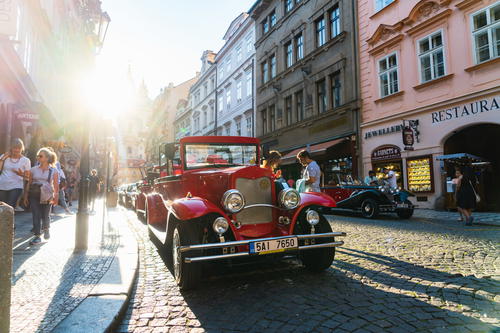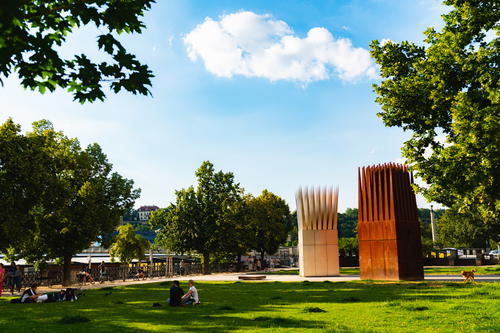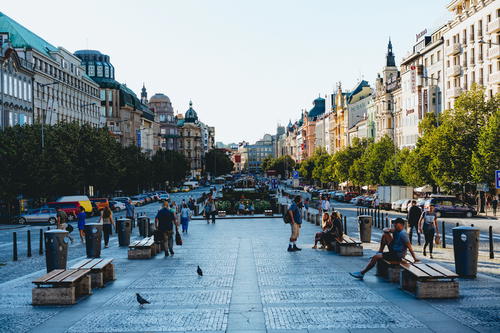 Riga, Latvia
Maybe you've never heard of Latvia, or maybe you want to go. Either way, Riga is a city with a pastel-colored fairy-tale style Old Town that's popular with Eastern European visitors and travelers from other parts of the world as well.
Things like beer and food are affordably-priced, the local cuisine has lots of fresh northern fishes and there are lots of hostels.
Riga is a transit point for lots of the Baltic region, so if you're in the area, you are bound to pass through. Plus, Latvian traditional dancing and singing is fantastic! Try to stop in during a festival.
Latvia is a very safe place to travel. We spent nearly a week in Latvia and experienced no crime at all. If you're feeling cautious, you can avoid walking around past dark, but in the winter, that'll be hard to do because the sun sets so early!
Helpful Tip
If you're on your own, go during the longest months of the year (June and July) for some epically-late sunsets at 10:30 pm.
Madrid, Spain
Madrid is a pretty city with lots of parks, history and culture, and it's a good alternative to Barcelona if the crowds and prices are off-putting for you.
If you're traveling in Europe or transitioning to another region, you might even have a layover in Madrid, during which you can see some top sights.
We thought that the Templo de Debod & Parque de la Montaña with its views were some of the most unique spots. Locals are friendly here, and there's a whole list of pretty neighborhoods to see.
Madrid seems to be surprisingly laid-back for a capital city, and with 6.5 million people, that's pretty impressive. There's a great metro system, a good bit of English to help you around and lots of travelers in all the popular places.
Helpful Tip
Our best advice is to watch your pockets, as those pickpockets you'll find in Barcelona are present in popular areas like La Rambla. Be cautious and mindful of your phone, avoid scams or talking to strangers trying to sell you something, try not to look lost, and you should be OK.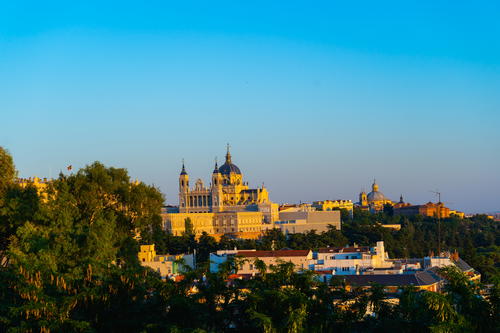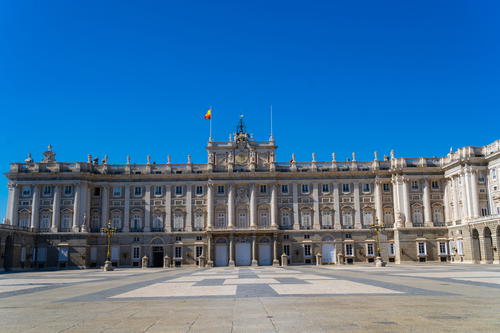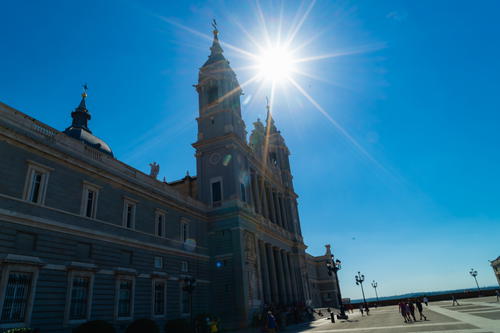 Safest Cities in North America for First-Time Travel
While it may seem scary or stressful to visit a big city (even the biggest cities) on your own for a solo trip, the fact is that big cities are easier to travel in than small cities.
Why do we think bigger cities are easier? First off, there'll be more hostels and a larger array of accommodation. In NYC, for example, there's a type of accommodation for every budget (even couch-surfing — that's free!), and you can often be well-connected via the subway even if you're outside Manhattan. With smaller cities, you may need a car to get around, and that becomes an added expense to stomach by yourself when you're solo.
Big cities also have lots of things to do, and a wider variety of tours to hop onto if you're alone and want to be with other travelers. See our suggestions below for cities in North America that suit all types of travelers.
Brooklyn, NY, USA
Forget what you might've seen on TV or read in a book — Brooklyn is a lovely place to go for vacation and for first-time travelers.
For travelers, it's important to know that Brooklyn is even more diverse than most major cities on Earth, from its hipster neighborhoods to its Mexican, Chinese, Russian and Central Asian immigrant enclaves. See this borough through its awesome cafe scene, restaurants and parks.
If you want to eat your way around Brooklyn, take the subway all over and explore with your stomach. If you want to shop, head to Williamsburg. If you want to see a beautiful East River Sunset, head to Brooklyn Bridge Park and walk around Brooklyn Heights's historic mansions like a local.
Helpful Tip
Brooklyn is safe because no one stands out for looking different, there are millions of visitors, and no one will bother you. It's simple: the majority of Brooklyn where points of interest are located and where we recommend you stay, eat and see nightlife, are perfectly safe to visit. As a disclaimer, the parts of Brooklyn that are not safe are the ones where no one will recommend for you, so do your research and you'll enjoy!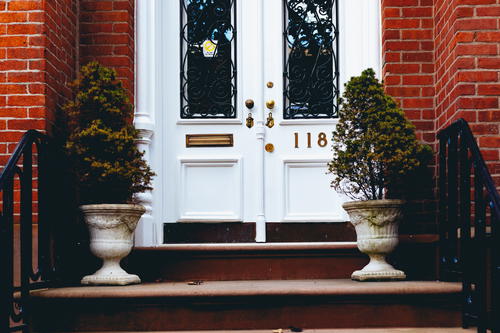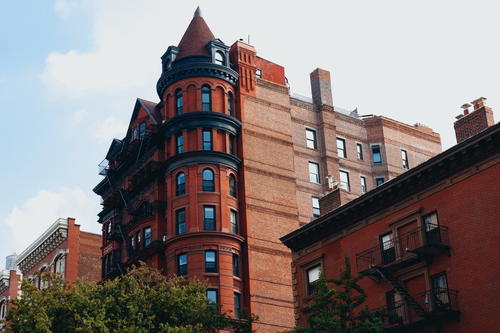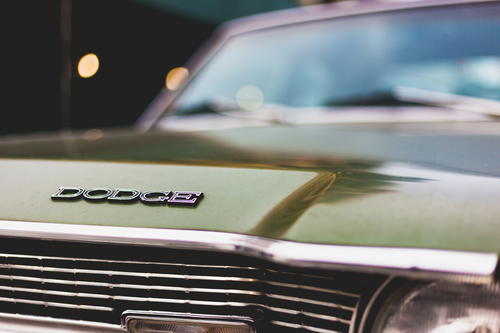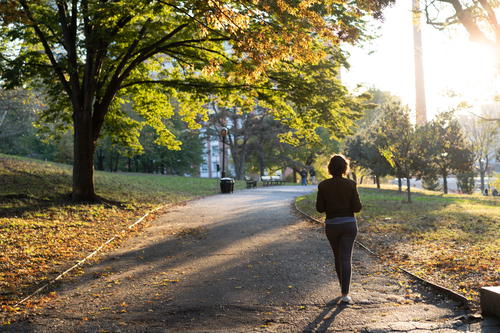 Washington, DC, USA
Washington, DC, is for everyone, whether you're a first time traveler looking for an easy place to travel solo, or if you're taking a trip with friends or a significant other.
The things to do in Washington, DC, range from seeing the incredible museums of the Smithsonian Institution on the National Mall, to seeing DC's famous monuments — the Lincoln Memorial, Jefferson Memorial, Martin Luther King Jr. Memorial — by day or by night.
For a more local taste of DC, head to DuPont Circle, the center of liberal life, Adams Morgan, for a hip nightlife, food and cafe scene, and H St. Northwest, one of the city's newest developed areas, which now has its own strip of bars, food and activities.
If you have time to venture onward, check out Alexandria, VA, or Bethesda, MD, both accessible by DC's metro system that links the suburbs with the city center and is very easy to navigate for first-timers.
More than ever, DC has lots and lots of safe areas. The only areas to avoid are those in the northeast (NE) quadrant where you likely wouldn't find much touristic value (and don't book an Airbnb there).
Helpful Tip
Anywhere labeled "NW" for the northwest quadrant will be completely fine. Note that the metro closes at 12:00 AM on weekdays and 3:00 AM for Friday and Saturday nights.
Montreal, Quebec, Canada
Montreal is a beautiful city that provides an easy first-time travel experience. It's very safe, and there's history at lots of turns. Do you speak French? You'll be in luck, because Montreal is pretty "French."
Be sure to sample Quebecois food like poutine, and catch street performers doing their tricks and dances. There's hardly any crime in Montreal, which makes it a fairly stress-free trip to take for both first-time travelers and experienced ones.
Helpful Tip
Montreal does not have many safety problems and your trip should go off without a hitch if you take regular precautions as you travel.
Calgary, Canada, + Banff National Park
Calgary is a city that gets its fame for having access to Banff National Park, one of the most pristine places on the planet. Well, now with all the attention it's gotten in recent years for its turquoise lakes and glacial landscapes, you can expect things to change soon.
Calgary is a modest city with friendly locals who are pretty well-connected with nature, and they sure know how to survive a Canadian winter, where temperatures drop below freezing frequently during late fall to early spring and daylight hours during winter are few. In the summer, on the other hand, enjoy daylight that lasts until nearly 11 pm and reasonable temperatures that make hiking feel great.
Helpful Tip
Canada as a whole isn't really known for being dangerous, and you can go worry-free to Calgary as a first-time traveler. Within Banff National Park, you'd probably be better suited to focusing on safety from wildlife rather than crime from people! My sister had a too-friendly chipmunk jump onto her lap trying to steal her granola bar.
San Francisco, CA, USA
If your wallet can handle SF's high prices, it's worth a visit to see this beautiful and historic yet newly-changed city on the US West Coast.
SF gets lots of visitors for a reason — places like Lombard Street, the Haight, the Mission and the Painted Ladies are a slice of culture that are part of the Californian fabric.
People in SF are very used to visitors and travelers. The city is easy to get around, with lots of options for mass transit (maybe too many?… we get confused reading the maps).
Helpful Tip
There is one single area to avoid, and that's the Tenderloin, an area of the downtown and city center region that's known for shady characters, drugs and people up to no good, but they're pretty confined to this postage-stamp sized district.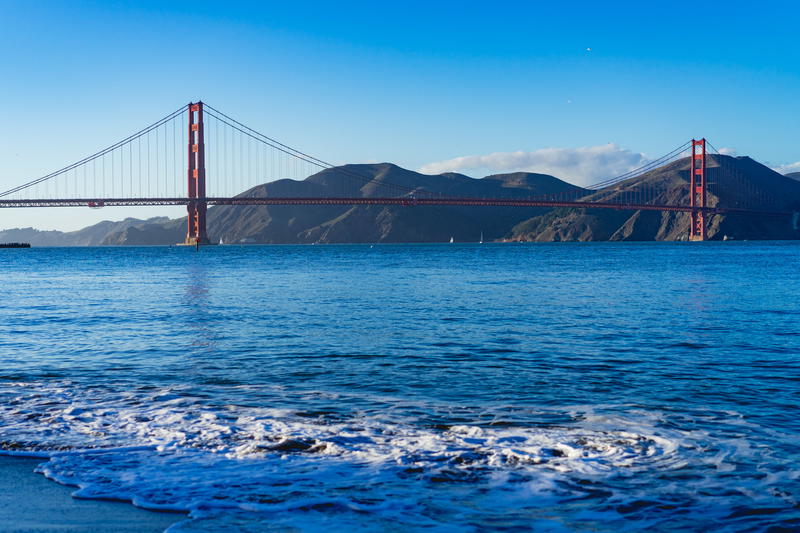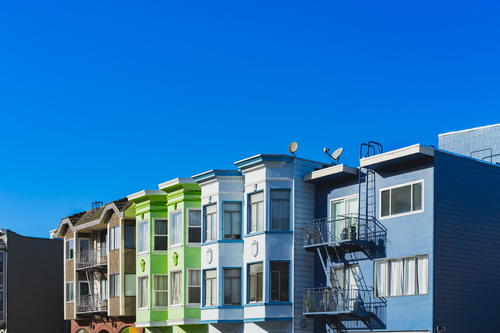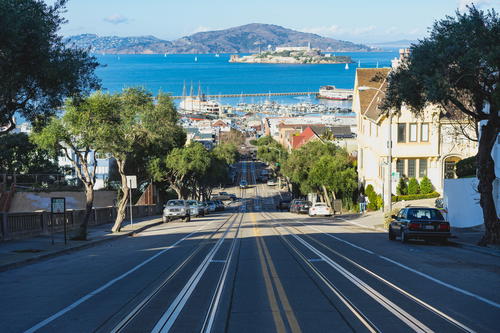 Boston, MA, USA
Boston is a compact city that's really lovely. If you like history, especially as it pertains to the Revolutionary War and the people who built America, head to Boston to follow the Freedom Trail.
Boston is very good at tourism. Much of the city is walkable and friendly to tourists. Visit beautiful architecture and colonial mansions in Beacon Hill, the gorgeous scenery of Boston Common and even Boston's mini Chinatown, which has its own arch and eateries.
Helpful Tip
Boston is safe for first-time travelers because it's safe at night in residential areas and neighborhoods where you'd be bound to find accommodation, like in Back Bay, near Newbury Street and near the universities.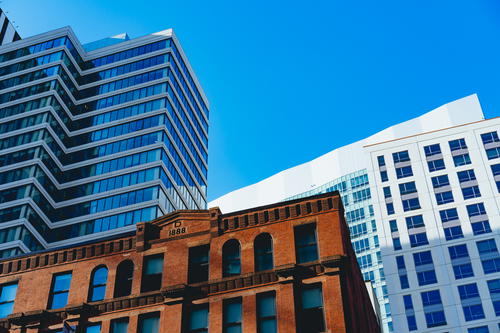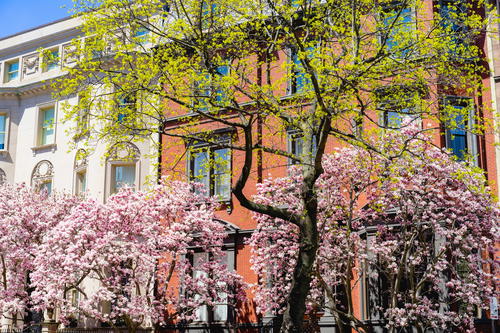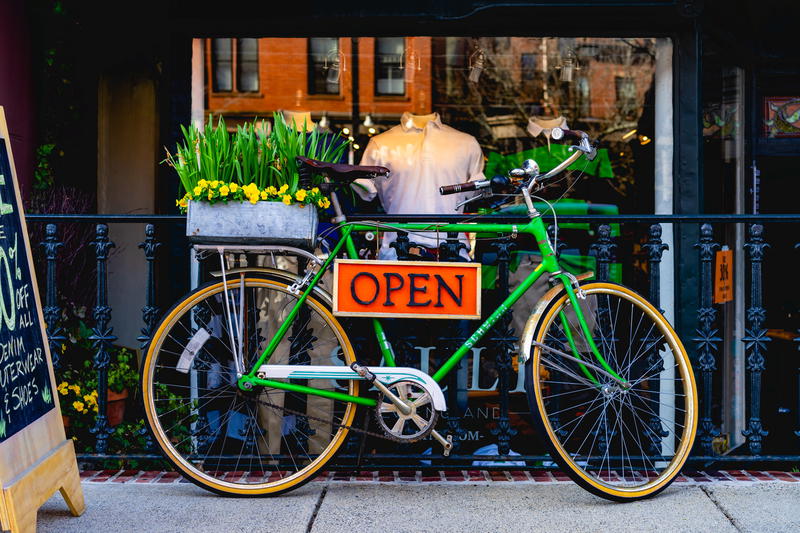 Miami, FL, USA
Miami is a fun destination for first-time travelers who want to see another face of the US, and of the state of Florida. If you haven't been to Miami, check it out, whether on your own (I've been there as a solo female traveler and also as a trip with friends) or with a crew or partner.
Miami is a place where you can almost feel like you left the US. Your Uber driver may speak more Spanish than English. The weather is never really cooler than 60 F most of the winter (steamy in summer, though). The pastel art deco architecture of South Beach will have you charmed, and you won't want to put down your camera.
Is Miami easy to travel on your own? Sure! There are hostels in South Beach where you can stay in a dorm and meet other travelers. Check out Freehand as the top rated hostel in Miami!
Places of interest in Miami are safe for travel, and you won't be bothered, nor will you stand out as a visitor. The only place to avoid is Downtown Miami late at night, as there aren't many people around (this is the business center of the city and is not so residential).
Helpful Tip
In Brickell and South Beach at night, you'll be quite fine, and during the day, visiting places like the Wynwood Walls, Calle Ocho and Cocoa Beach are all completely safe for visiting, even on your own.
---
Ready to travel on your own for the first time, or with a partner? Don't forget our checklist for what to do before you leave home for your adventure!
Helpful Tip
Looking for new proven ways to save money on flights and airfare? The easy solution is to sign up for Going, the leading way to find flight deals and mistake fares, directly to your inbox. Use HALFHALF20 to get 20% off!
Enjoyed our article?
Consider supporting us! We're a 2-person team (learn more about us here) and your support enables us to create quality content. Thank you!