Conexion 60: Best Coworking Space for Digital Nomads in Merida
Written by Becca
•
Updated on September 6th, 2023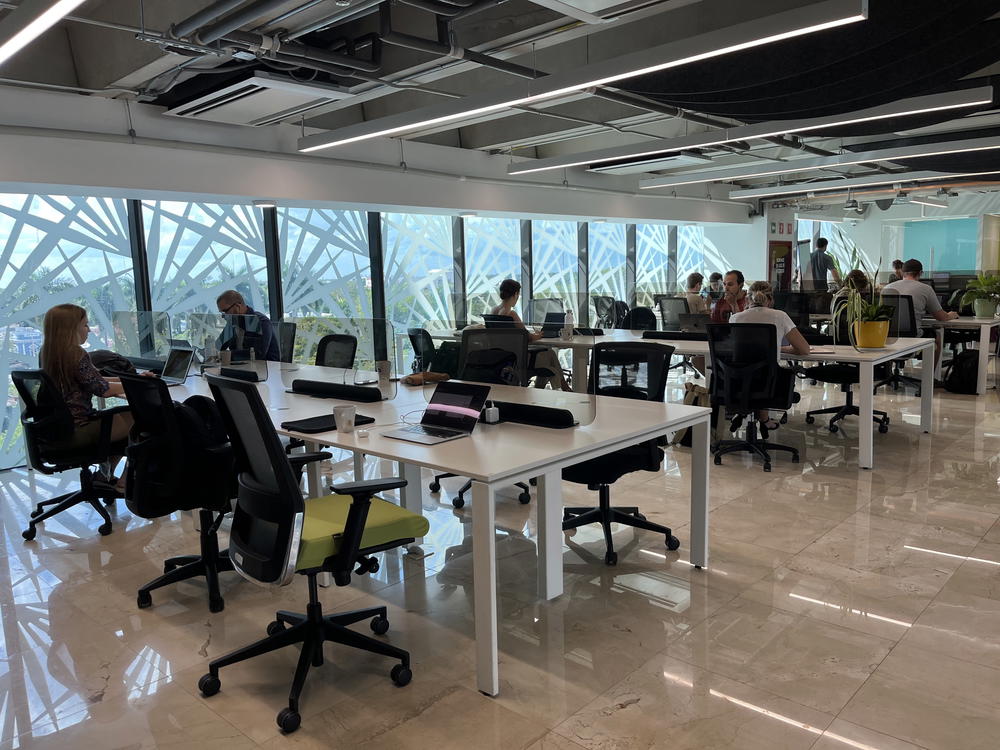 For digital nomads or remote workers living in Merida, Mexico, the fastest internet for getting work done is at Conexion 60, one of the best coworking spaces in the Yucatan.
This article may contain affiliate links. We earn a small commissions when you purchase via those links — and it's free for you. It's only us (Becca & Dan) working on this website, so we value your support! Read our privacy policy and learn more about us.
Coworking at Conexion 60 for nearly a month confirmed to us why finding a proven coworking space can make or break your remote work experience while you're traveling.
If you're looking for the best coworking space to get some work done in Merida, take the following recommendation from us (and you'll be glad!).
When we chose to spend time in Merida, locating a coworking space we could count on as our primary place for working during the day was a big consideration.
We even chose to stay within a 10 minutes' walk of Conexion 60, with this in mind.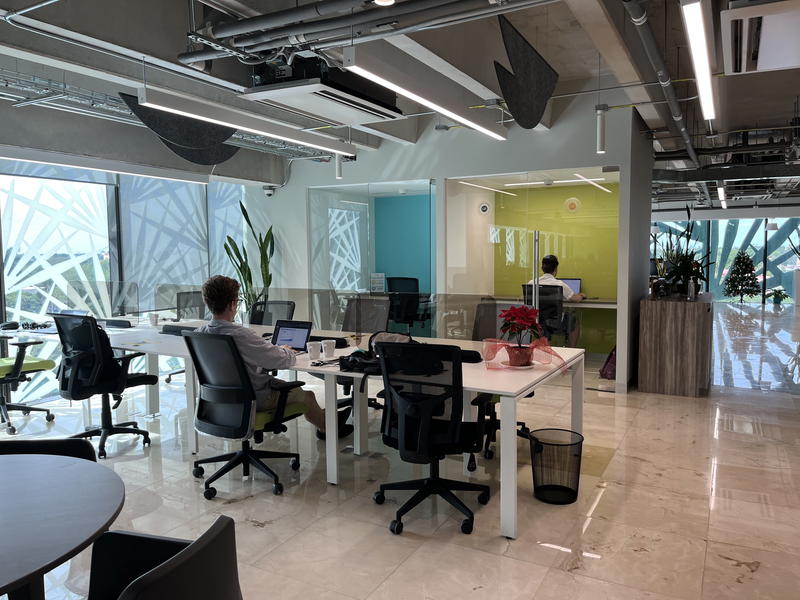 Find out below if you also will want to base your stay in Merida on the fact that Conexion 60 is the city's best space for working remotely, meeting other expats and nomads and using lightning-fast WiFi with nice views of the city.
The following is a full review of Conexion 60 as the premier coworking space in Merida, Mexico, and we hope it helps you out with your travel and work plans.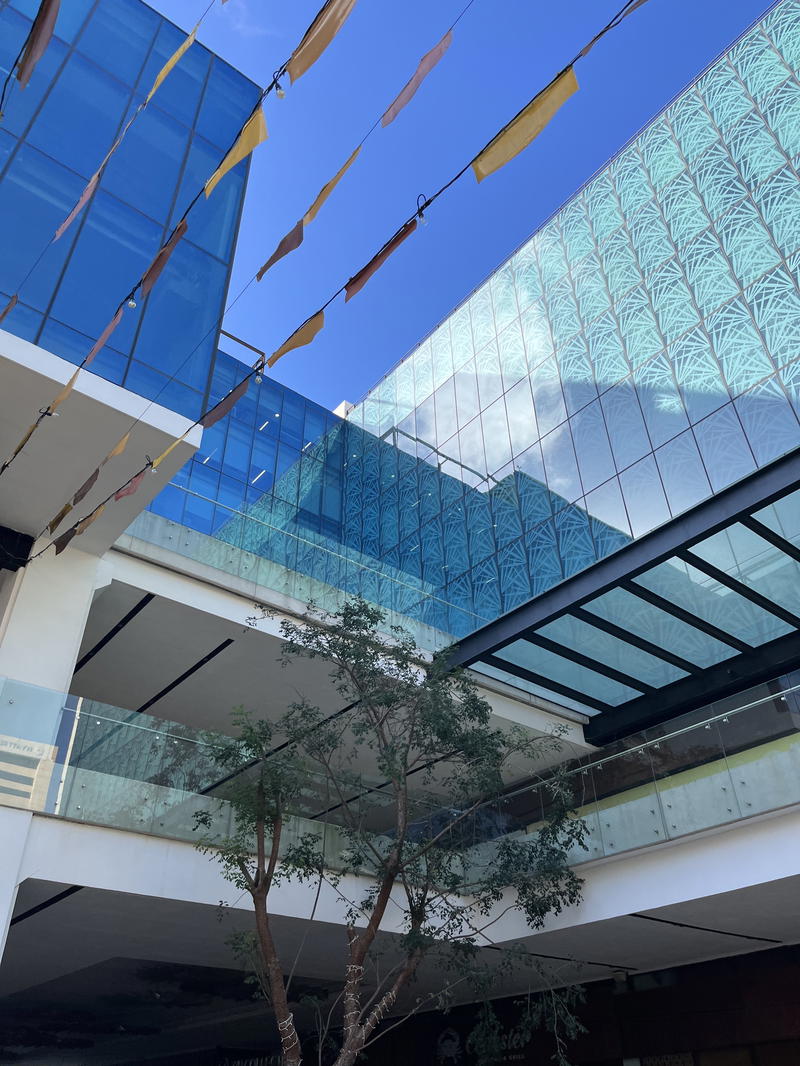 Is Merida a good destination for digital nomads in Mexico?
Merida is a fantastic destination for digital nomads, or anyone who wants to work remotely while traveling. Merida is a highly-rated city for expats as well.
We feel that Mexico is a great place to travel in general, and when we find a city that feels livable, with a proven spot for coworking comfortably, we're sold.
Helpful Tip
Looking to take a remote working trip to Merida? Before you book your accommodations, see our list of the best areas to stay in.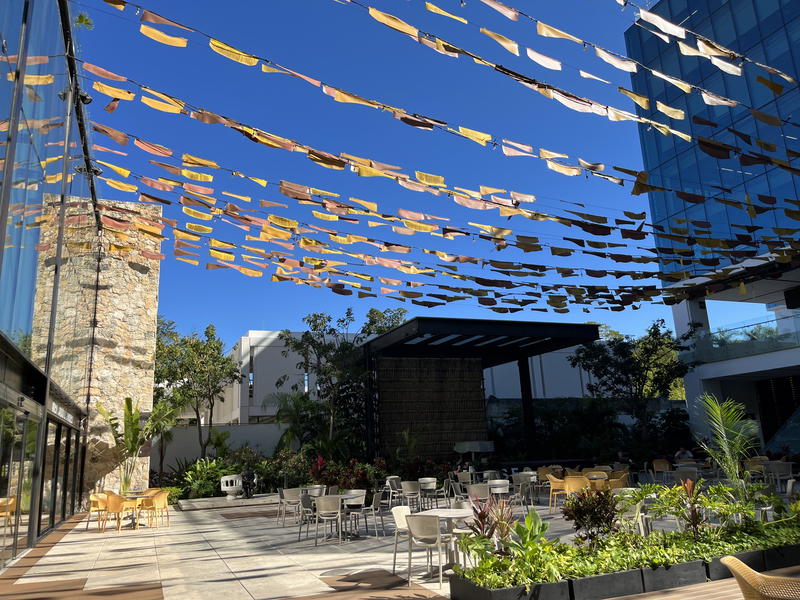 Where is the best place to work remotely in Merida?
Merida is a sizable city with a walkable and diverse downtown and central area.
There are lots of cafes and coffee shops that you can work from; however, if you've been working remotely and traveling for some time, you know that you can't spend an entire business day in a coffee shop.
Working in a cafe is not as comfortable as having a dedicated hot desk, and the staff would probably try to kick you out after two or three hours while you are hogging a table.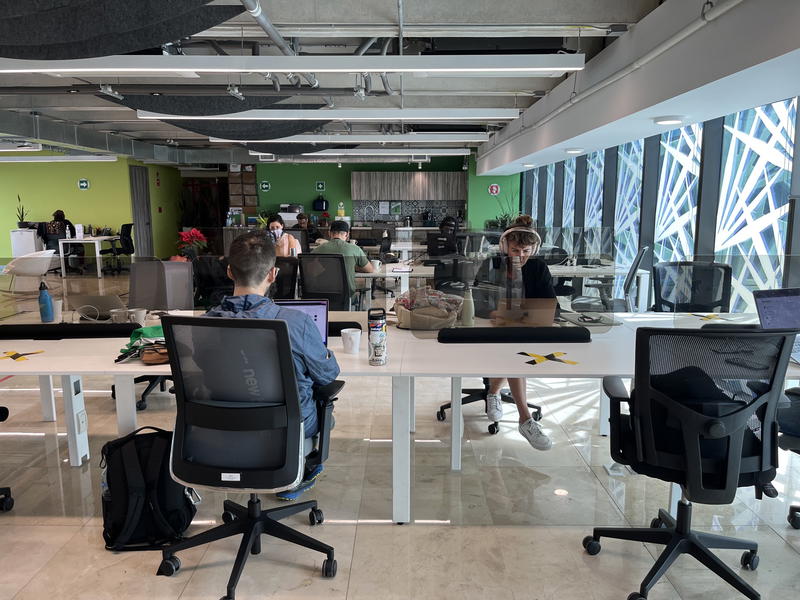 What's the best coworking space in Merida?
We're positive that the best coworking space in Merida is Conexion 60.
We did research before leaving the US for Merida about the best place to cowork in Merida. The Internet yielded a few answers, but our friend who lives in Merida as an expat confirmed that Conexion 60 is the premier spot for coworking, and it's where all the expats and nomads tend to go.
It is also possible that other coworking spaces in Merida have closed down since 2020. Information regarding any other spaces was outdated.
It's clear that Conexion 60 is the best place to cowork in Merida and one of the best in the Yucatan.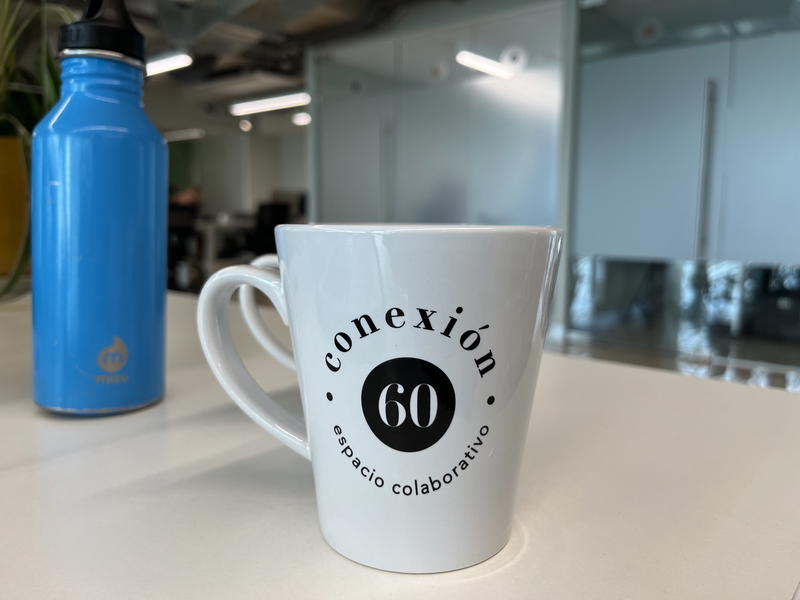 Conexion60: Coworking Space Review
We were referred to Conexion 60 by a friend who lives in Merida full time as an expat. This was the best thing she could have done for us, as it made our stay in Merida very convenient.
Based on the location of Conexion 60, Merida's best (and apparently only) downtown coworking space for digital nomads, we chose to book our Airbnb within a 10-minute walking radius of Paseo 60, where Conexion 60 is located.
Here's our full review of Conexion 60, which provided a coworking environment that we were very happy with. In fact, we would gladly come back, and for this reason, we are delighted to recommend Conexion 60 without hesitation for you, if you find yourself traveling to Merida as a digital nomad or expat.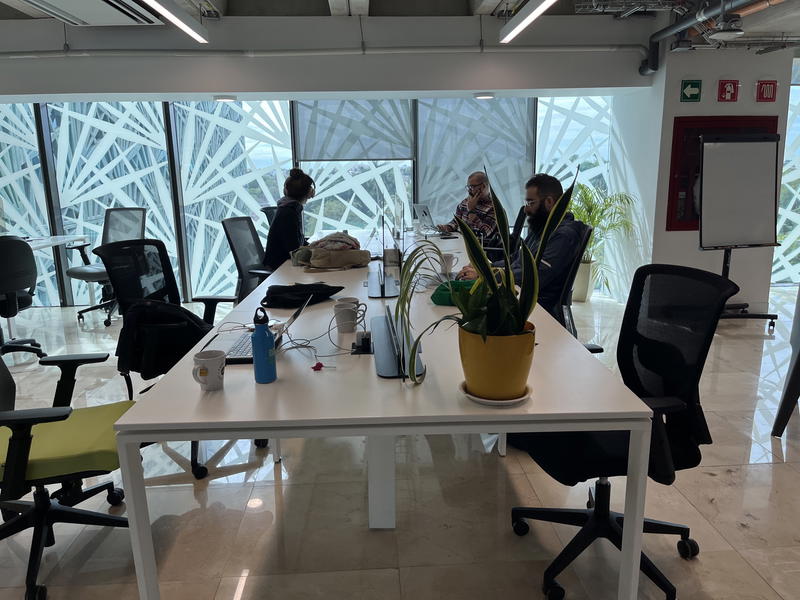 Where is Conexion 60?
Conexion 60 is located in the Paseo 60 upscale shopping mall at Calle 60 and Calle 35 in the Zona Paseo Montejo neighborhood. Conexion 60 occupies the third and fourth floors. The entrance is next to Merci.
It is one block in from the beautiful Paseo de Montejo boulevard, which is home to historic mansions, some of Merida's finest cafes and coffee shops and shopping.
Being in the shopping center for coworking was great because for a lunch break, you can get some Vitamin D and sit in the outdoor courtyard/atrium. You could also start your day with coffee or breakfast at Merci, and end the day with a drink and food at Crabster or Teya.
Some other things you can do in Paseo 60 are get a manicure or haircut at Salon de Belleza Alejandra Herrera, shop at the boutique near the driveway, or book an ADO bus ticket out of town to Valladolid or Cancun.
Being at Paseo 60 is a great spot, and I really liked that the whole place is indoor-outdoor, which gives it beautiful breezes, lots of fresh air, and a relaxing vibe for when you start and end your day.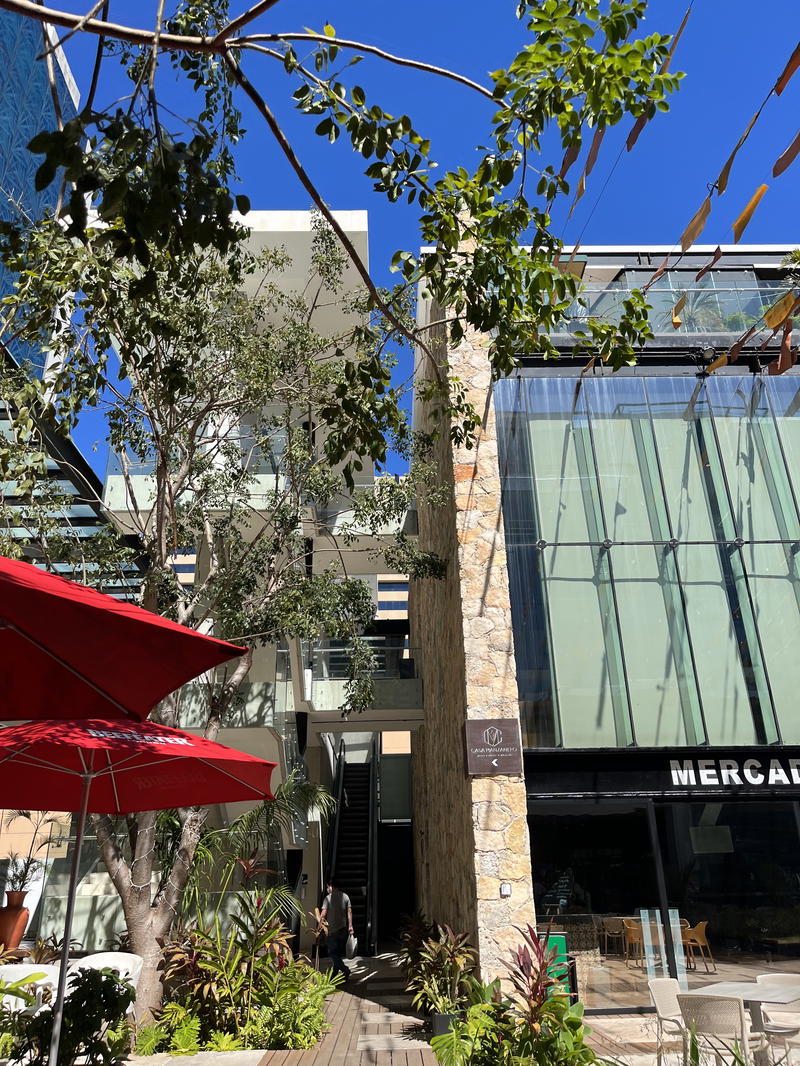 WiFi speeds at Conexion 60 Coworking
81 Mbps, with upload speed of 99 Mbps.
This was the some of the fastest WiFi we've experienced in all of Mexico. I was on screen share meetings with coworkers who couldn't believe how fast my pages were loading and how fast I could work on the Conexion 60 WiFi.
Not once did I have any issues with video or Zoom calls, Slack calls or audio calls.
I was very satisfied with the consistency of the Internet at Conexion 60 for coworking abroad.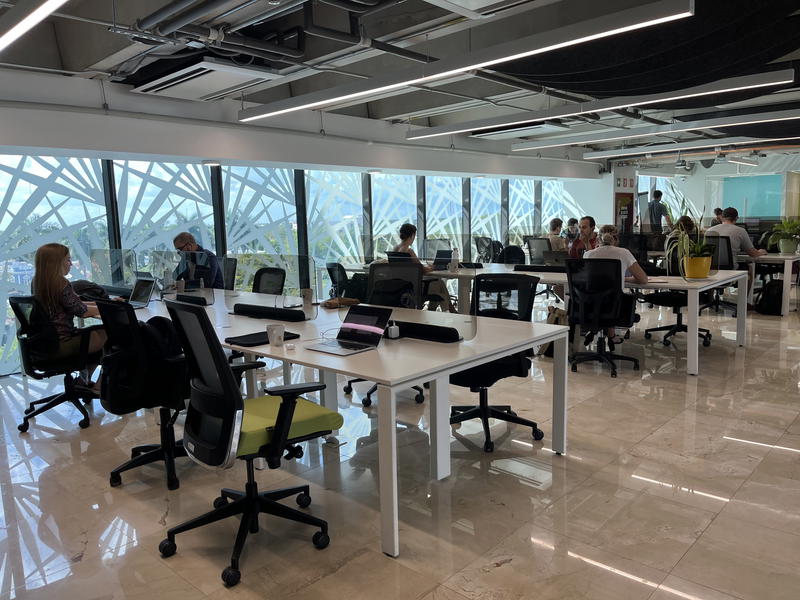 Coworking amenities at Conexion 60
Conexion 60 is a great coworking space because it has all the amenities you'd normally expect at a modern shared workspace.
Among the nice perks are the following:
Unlimited coffee and tea
Water cooler with unlimited filtered drinking water (this is necessary in Mexico)
4 Phone booths on the 4th floor
A mini-fridge for all members to use for their packed lunches or snacks
A general cafeteria area on the 3rd floor
Lobby-level security
Air conditioning
Super-fast WiFi
Copy center (for select memberships)
Parking available in the underground parking lot
24/7 access available (for select memberships)
Is there English-speaking staff at Conexion 60?
Yes! The reception staff speak English, which is helpful when your Spanish fails you. They're glad to speak to you in English or in Spanish.
Are there other expats and digital nomads at Conexion 60?
Yes! In fact, it seemed to us like there were more expats and international nomads working remotely at Conexion60 than there were Mexican locals. That's probably because we were sitting at the long tables that serve as the hot desks.
Among the nomads we met while working remotely, there were professionals from the US, Canada, Estonia and more. It was a very global crew, and some people were very friendly.
It was clear that the types of professionals who have permanent office space at Conexion 60 are Mexican locals and Merida natives who work for companies that rent space at Conexion 60 full-time.
Are there phone booths at Conexion 60?
Yes, there are four phone booths for use for professionals who have hot desk passes or the 12-day hot desk pass.
While not soundproof, they all have glass doors, so you can see if they're occupied, and from the inside (and the outside as well), I was surprised that I never heard anyone else's conversations.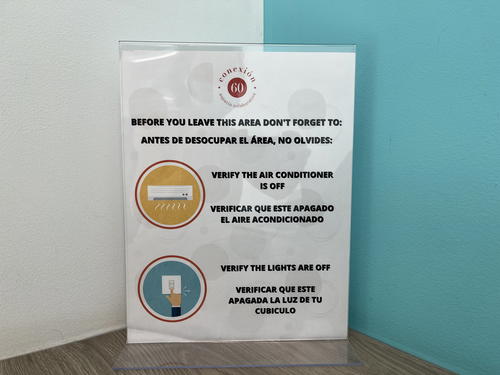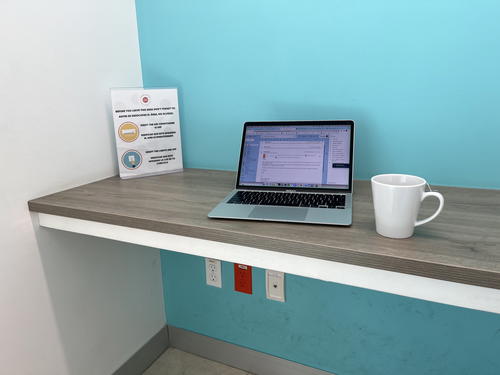 Which kinds of memberships or hot desk passes are offered at Conexion 60?
We were lucky in that when we arrived the day before we planned to start coworking at Conexion 60, we were guided correctly to get a membership that was the best deal for us.
We planned to work only six business days total during our trip (this would eventually change), and between the two of us, that was 12 total business days (six days, for two people).
Conexion 60 offers the following hot desk pass options:
Single day pass: 200 pesos (US$9.61) per day (this membership gives you 8 am * 6 pm access)
12-day day pass membership: 2000 pesos (US$96.10) total, which comes out to 166.67 pesos per day (USD$8.01 per day). With this membership, you get 24/7 access. You can come before 8 am and leave past 6 pm.
30-day day pass (6 business weeks): 3500 pesos (US$168.23), or 116.66 pesos per day (US$5.61 per day - wow!). This is naturally the best deal, if you'll be staying long enough in Merida to make it worth it. This one has the 24/7 access as well.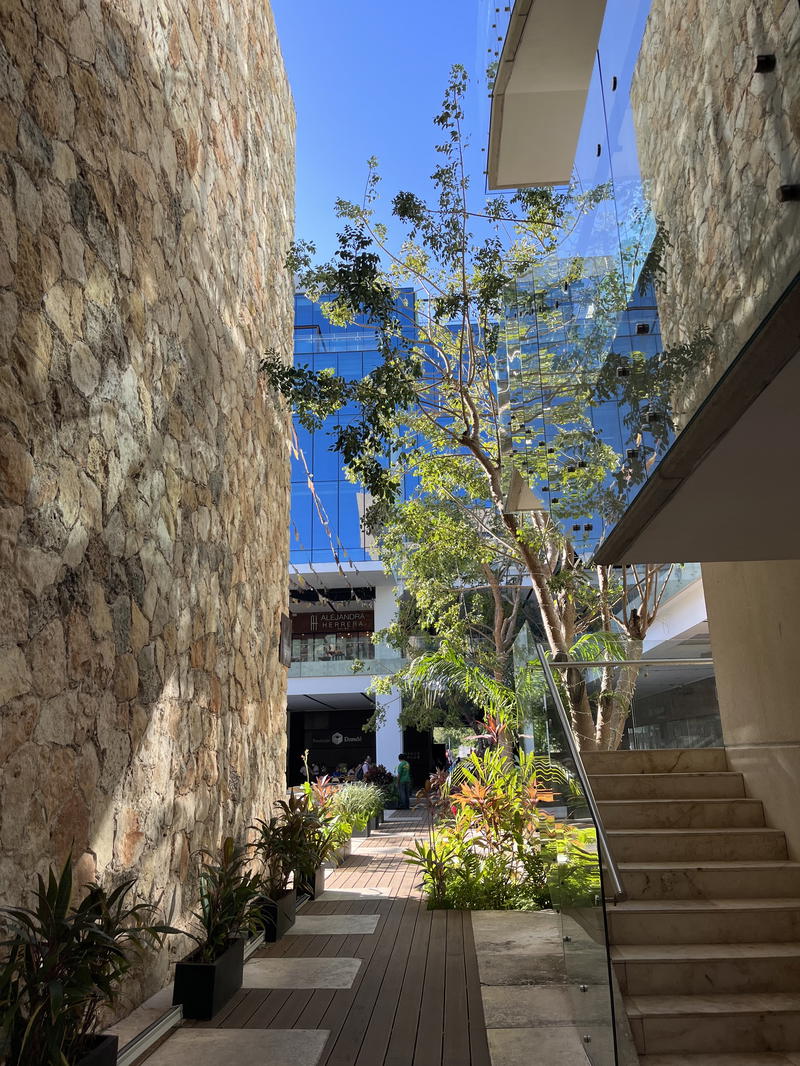 We recommend checking out the rest of the offerings at Paseo 60 during a trip or stay in Merida. We hope you are very productive in all your endeavors abroad!
To see more photos of Merida and the surrounding region, check out our Merida photo gallery.
Enjoyed our article?
Consider supporting us! We're a 2-person team (learn more about us here) and your support enables us to create quality content. Thank you!
Find the Best Things to Do In Merida, Mexico