Review of Chiquitito Cafe, Mexico City
Updated on September 6th, 2023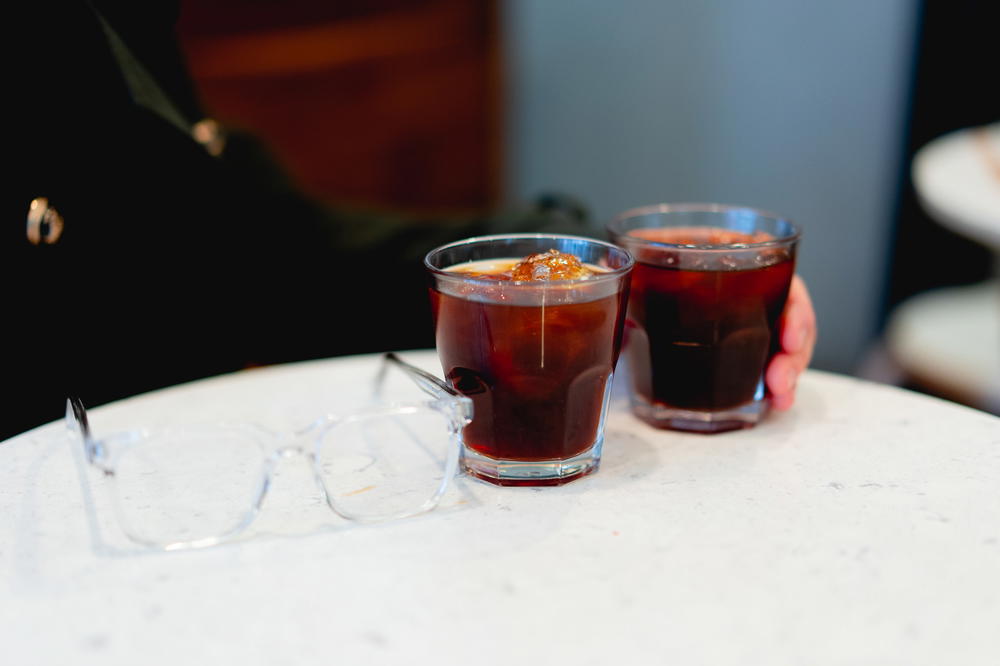 One of the best cafes in Mexico City for an authentic community feel, Chiquitito Cafe is a compact and cozy choice for a coffee drink with Mexican origins.
This article may contain affiliate links. We earn a small commissions when you purchase via those links — and it's free for you. It's only us (Becca & Dan) working on this website, so we value your support! Read our privacy policy and learn more about us.
Table of contents
Close table of contents
In exploring the cafes of Mexico City, we knew we had to try Chiquitito.
Chiquitito Cafe is located on the Alfonso Reyes Boulevard, a two-way street that has a tree-lined walkway down its middle. Sitting outside on Chiquitito's choice of three outdoor tables gives you prime people-watching ability and some fresh air.
Best features of Chiquitito Cafe
One of the outstanding features of Chiquitito Cafe is its staff, at least at the Alfonso Reyes location. We aren't sure how four baristas fit behind the counter, but the compact space doesn't stop them from being friendly, cheerful and 'amable.'
It seems people here know each other, from the customers who walk in and high-five each other with a, "¿Cómo estás?" to those who walk in and order their usuals, "un americanito," or "un cappuccino."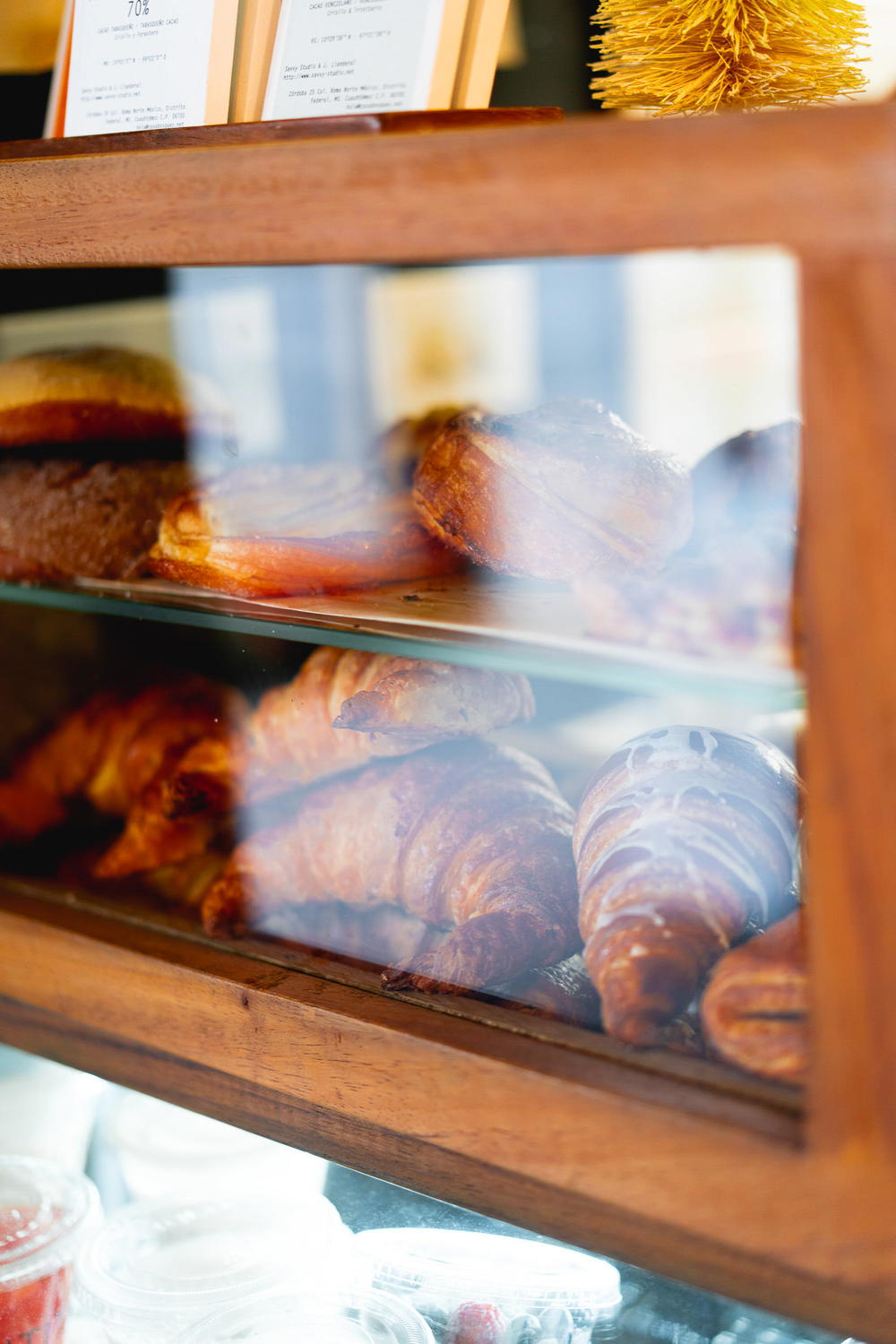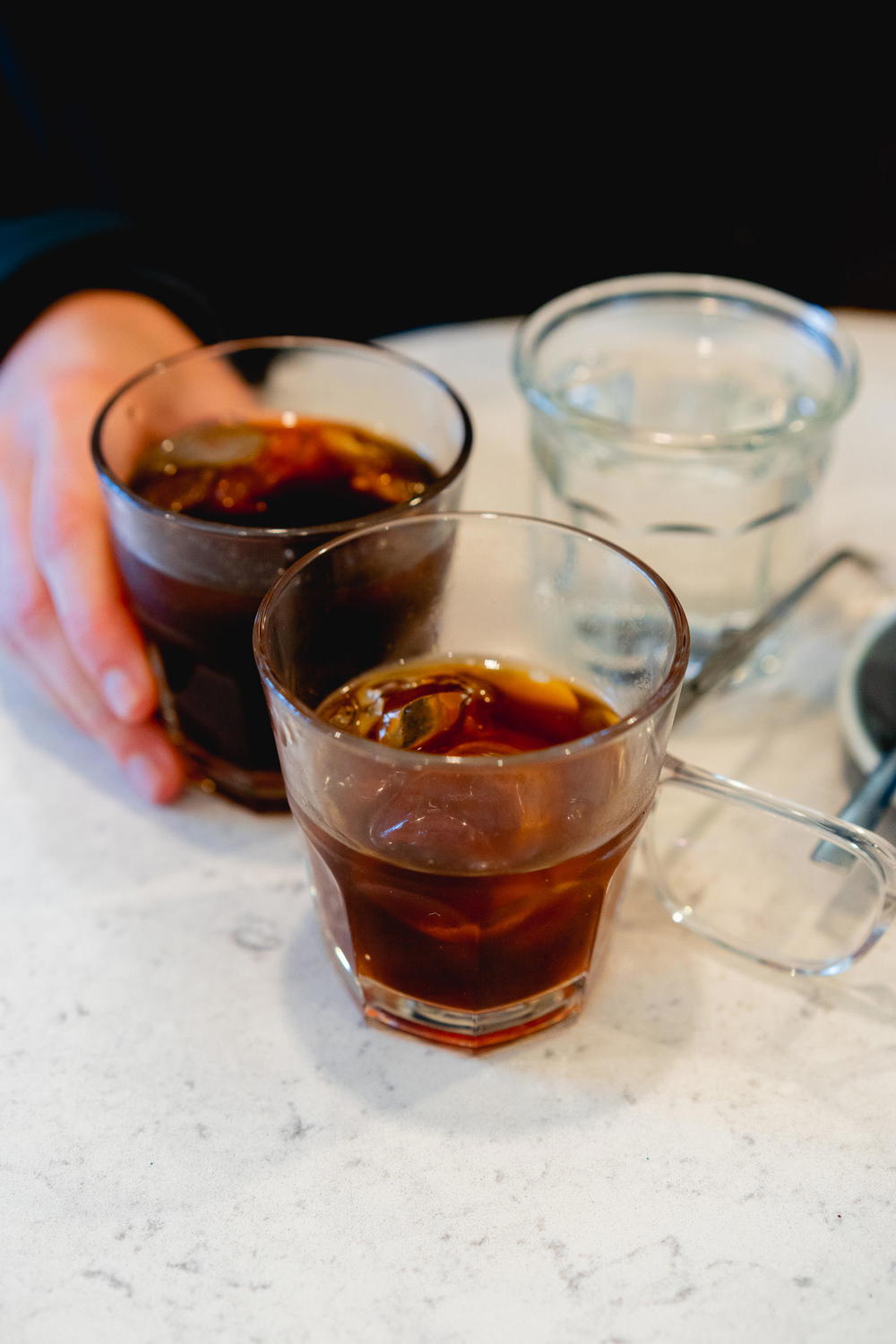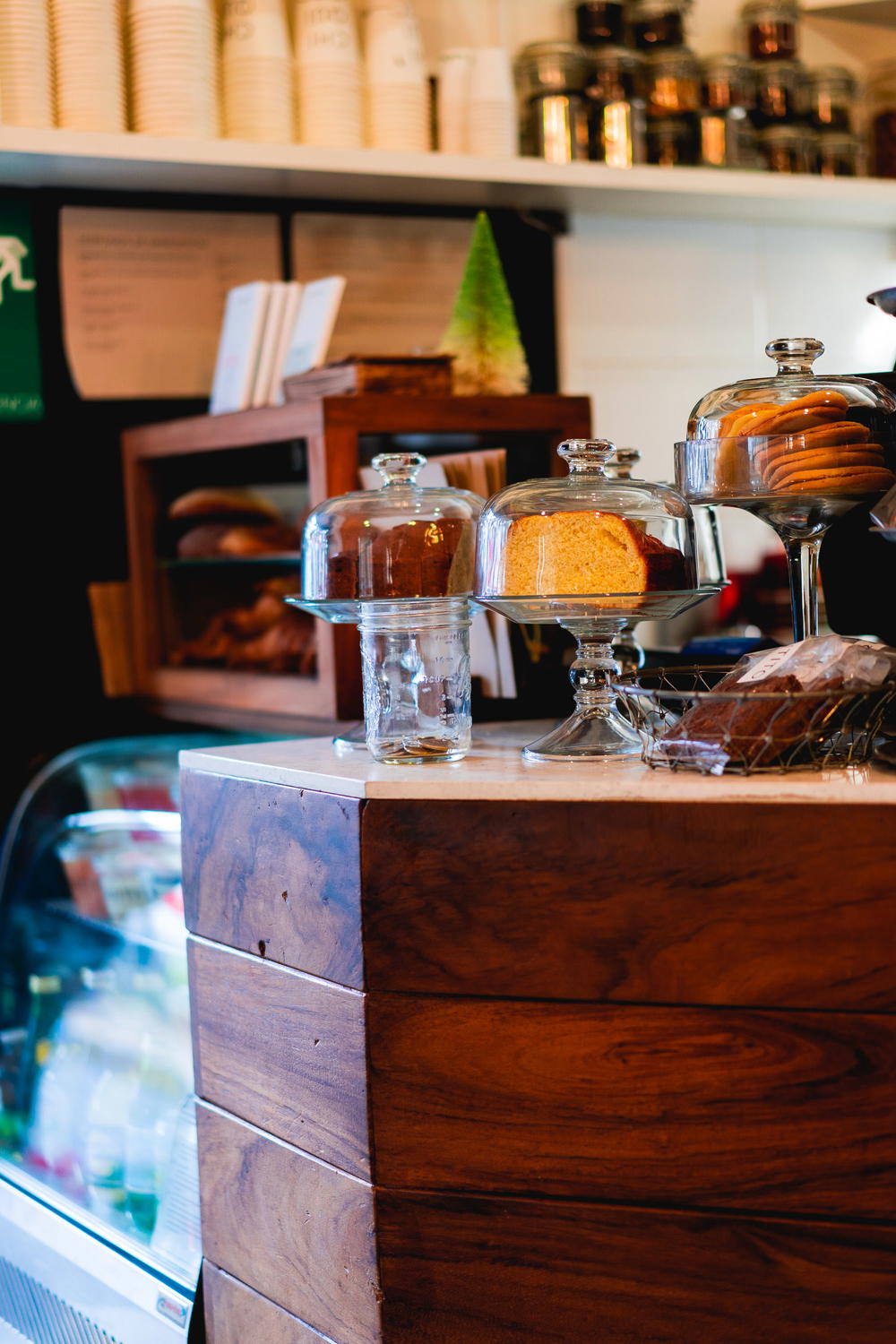 The story of Chiquitito Cafe
Chiquitito Cafe was born in 2012 out of a desire to serve the best cup of coffee possible in a relaxing atmosphere. Chiquitito brings the details of each grain from its producer all the way to the cup you enjoy.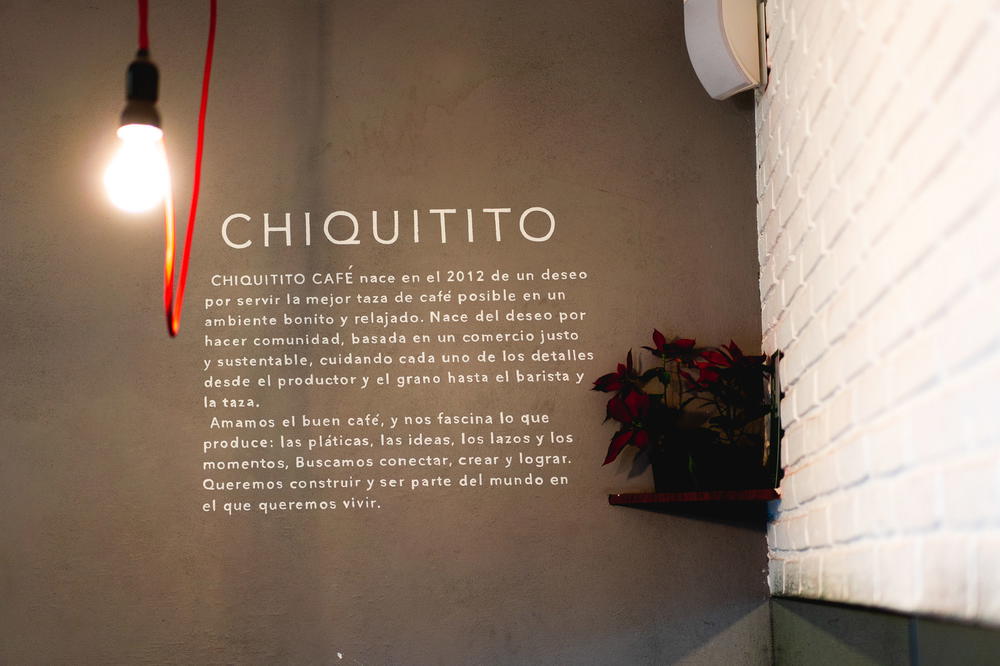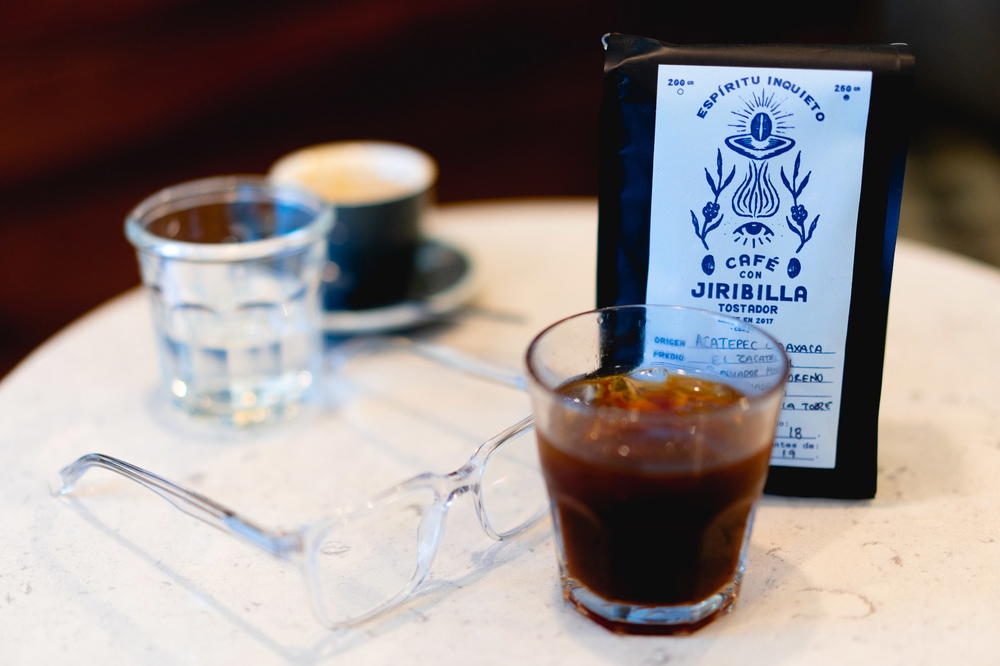 Details like the black-and-white aesthetic, the eclectic music playing, the wooden bar and its shiny silver La Marzocco machine and the array of French press and goose-neck kettles stacked carefully in the shelves create a cafe full of things all very 'coffee.'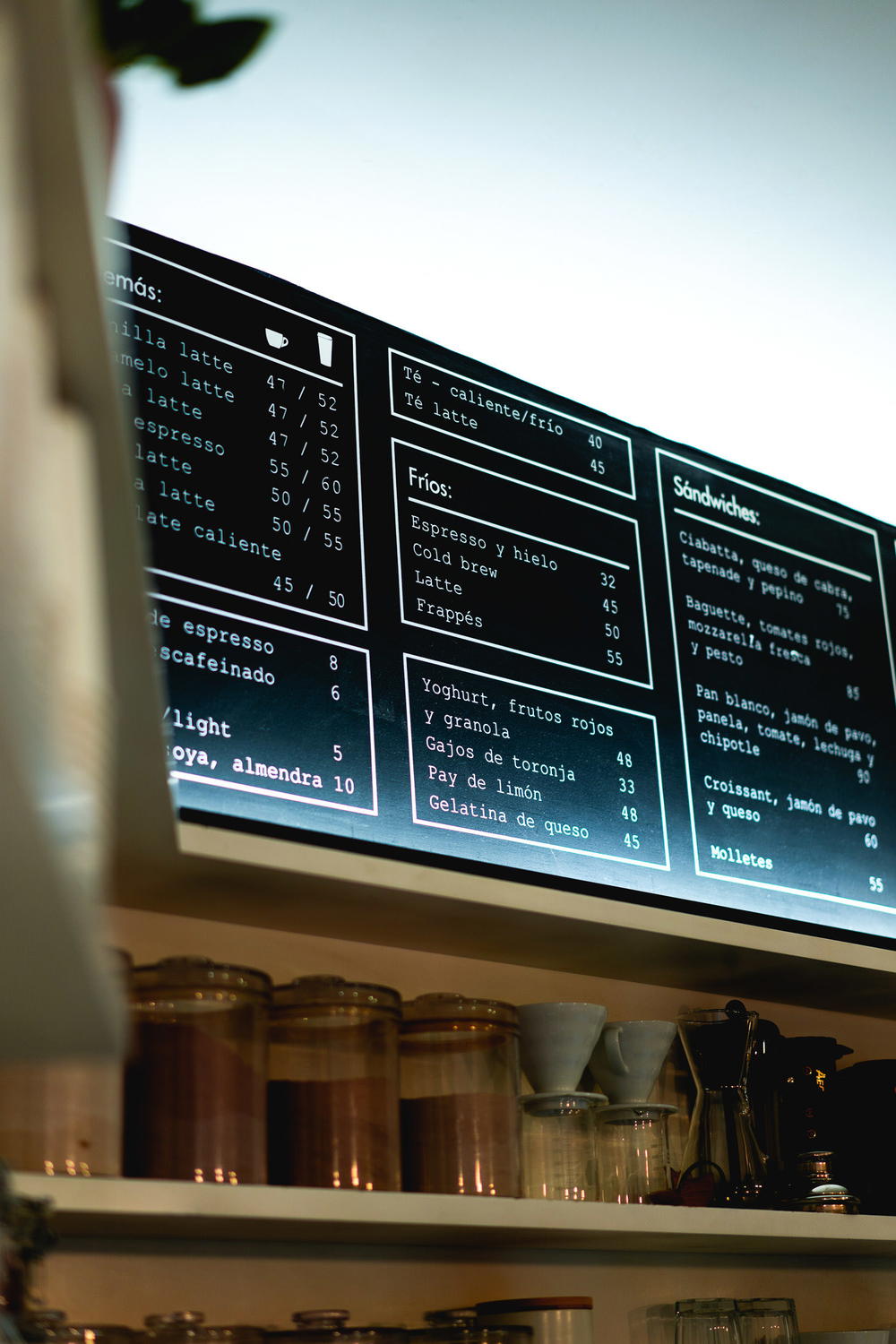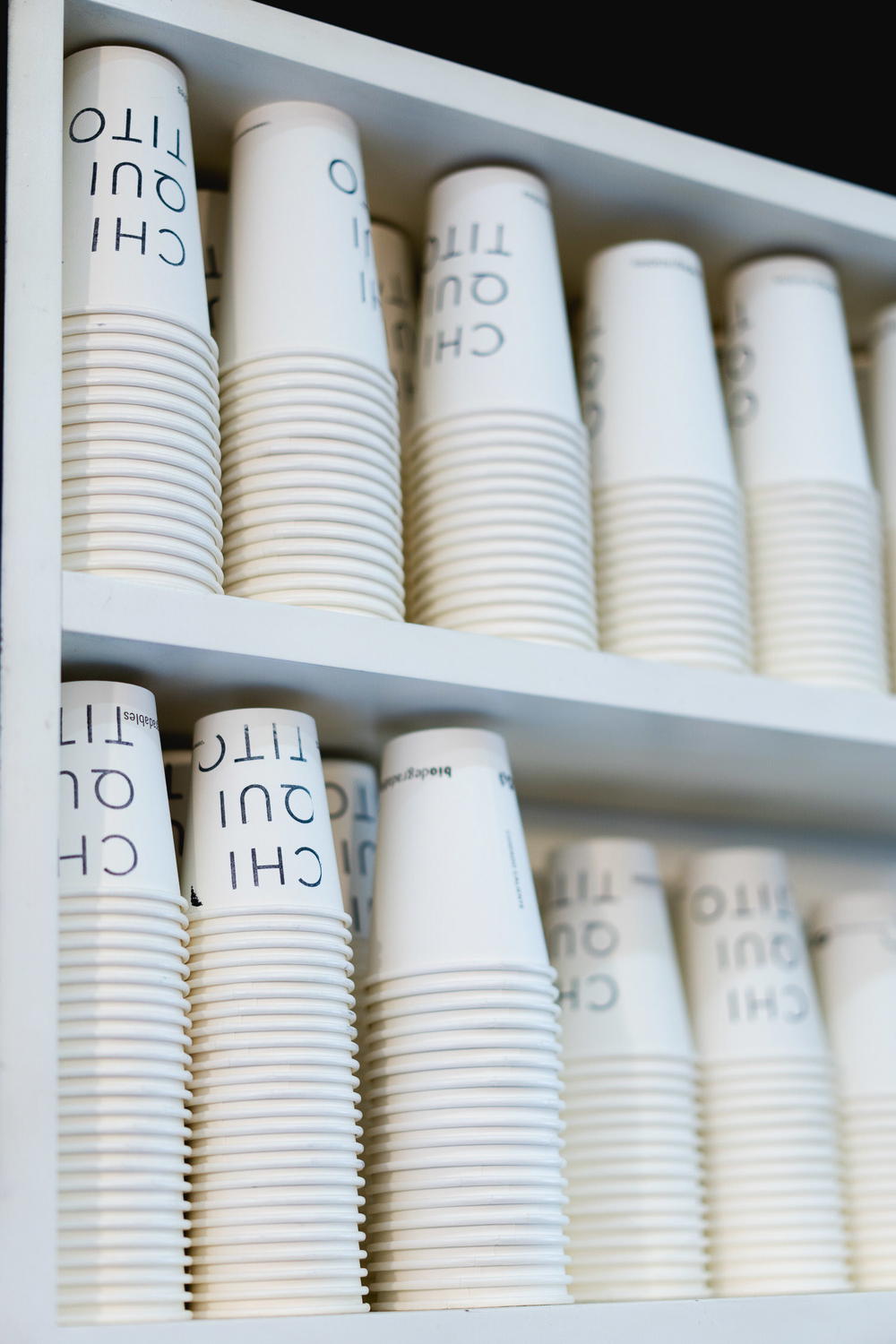 Types of coffee you can find at Chiquitito
We tried two espressos (one was a seasonal newbie), the Chiquitito cold brew and their signature americano. All coffees are from the states of Oaxaca or Veracruz, meaning your drink has local origins.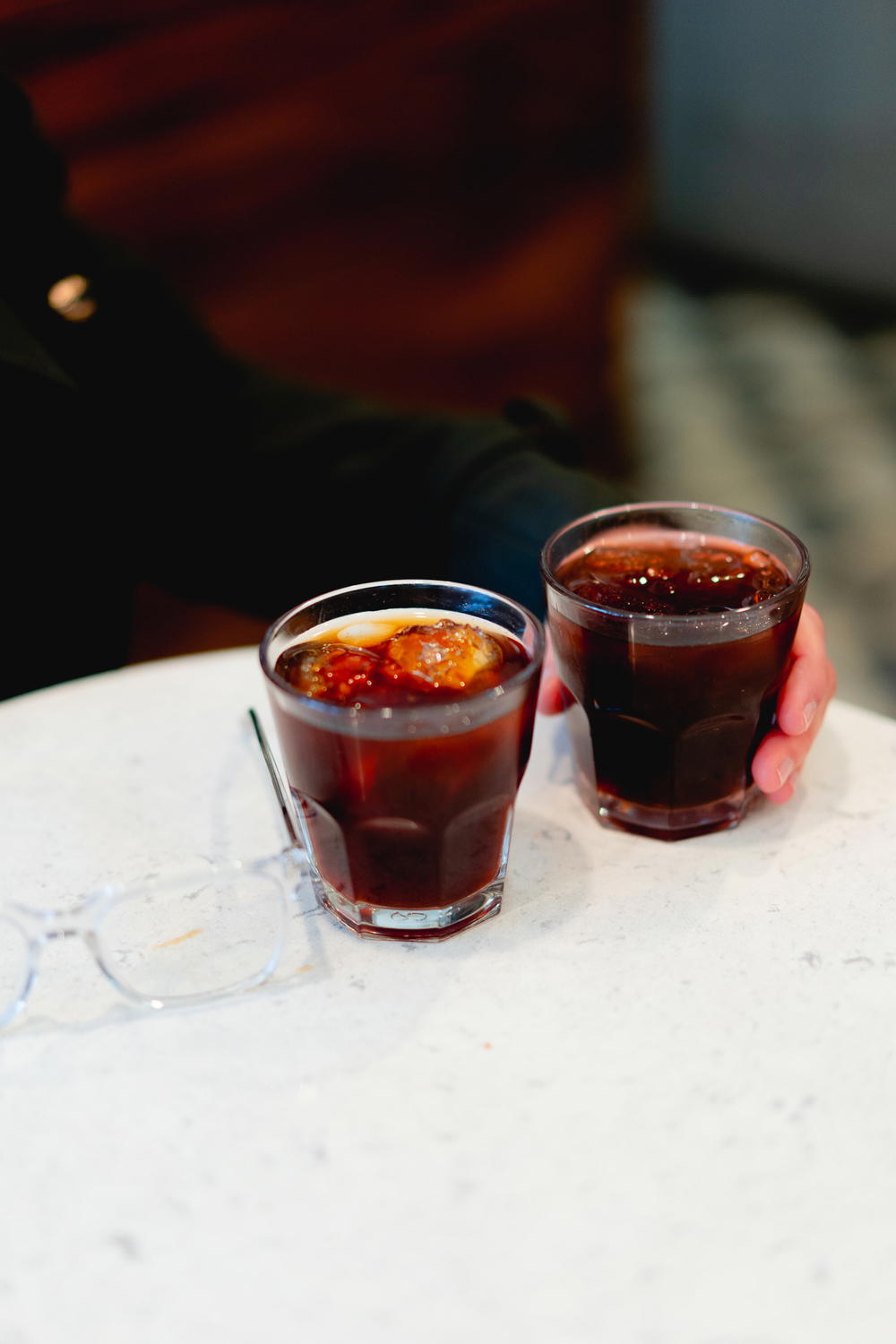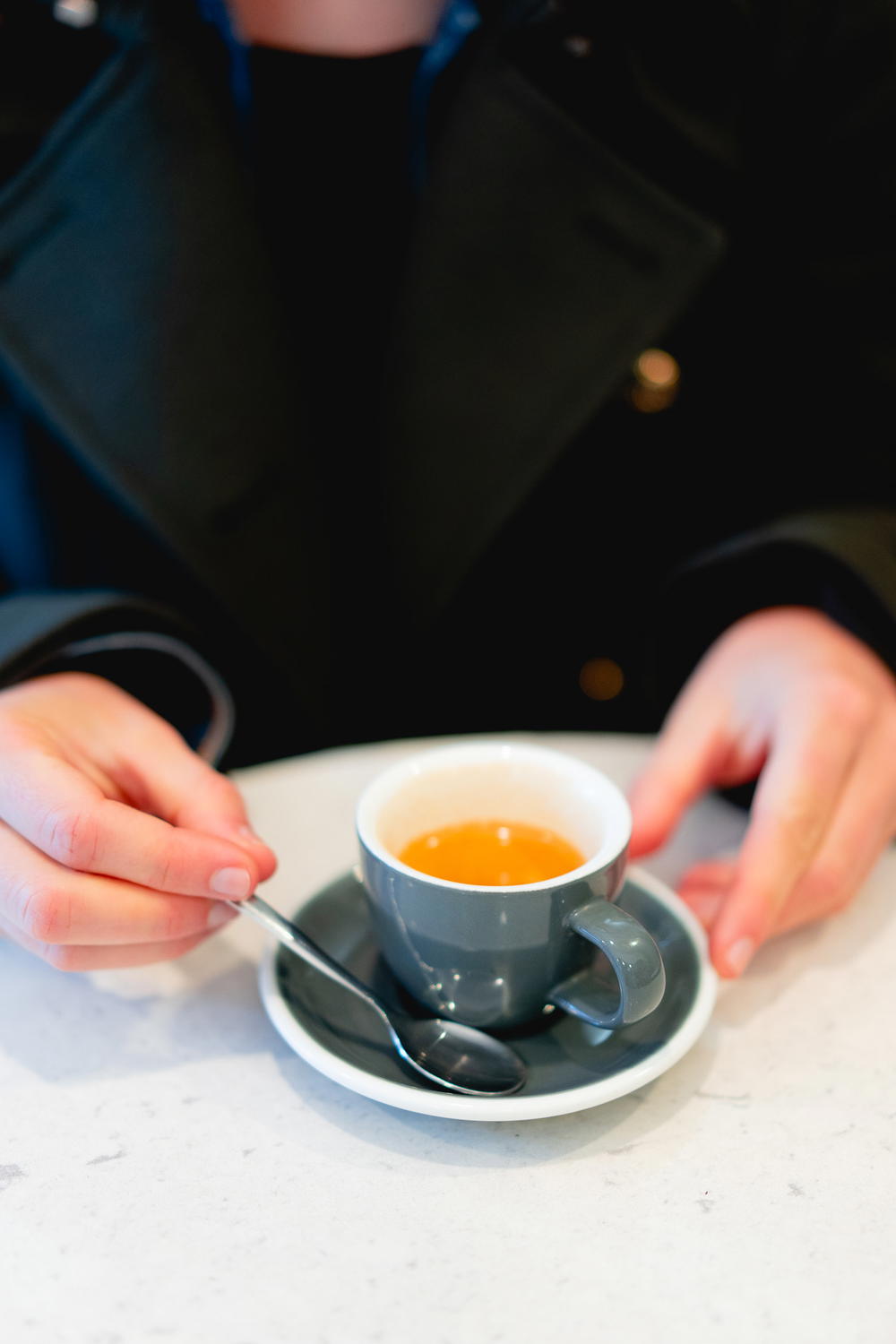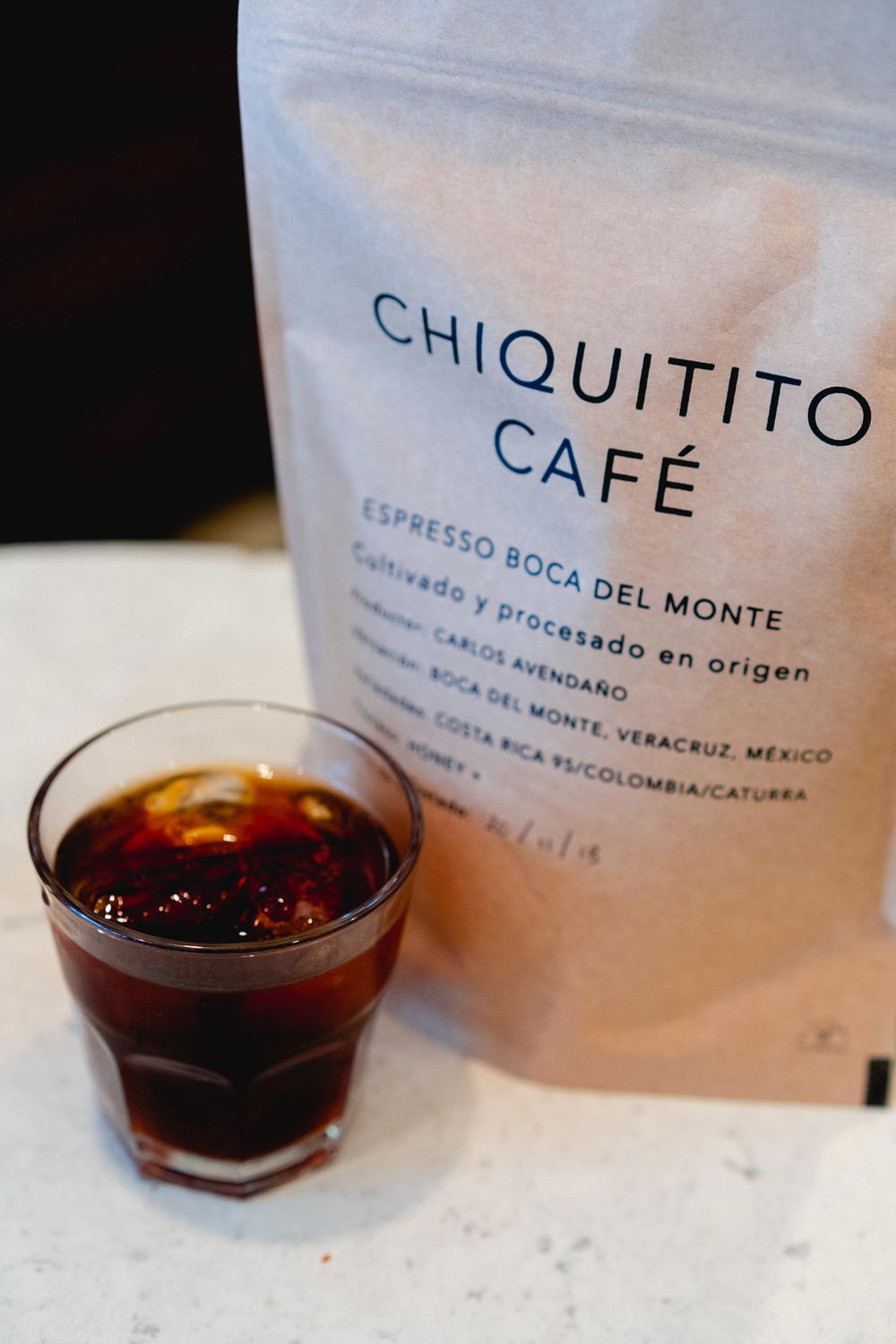 The espressos were bold, but not overwhelmingly bitter - a good start for an espresso beginner. The cold brew was smooth and not too concentrated - a good drink to have on its own that carries its own flavors.
Shopping for coffee at Chiquitito
In the corner near its garage-door-style entrance, you can pick up Chiquitito coffee to bring home. Coffees come from Oaxaca and Veracruz states, and are roasted in Mexico City by Jiribilla Tostador. Need a new V60 pour over kit? They have those, too.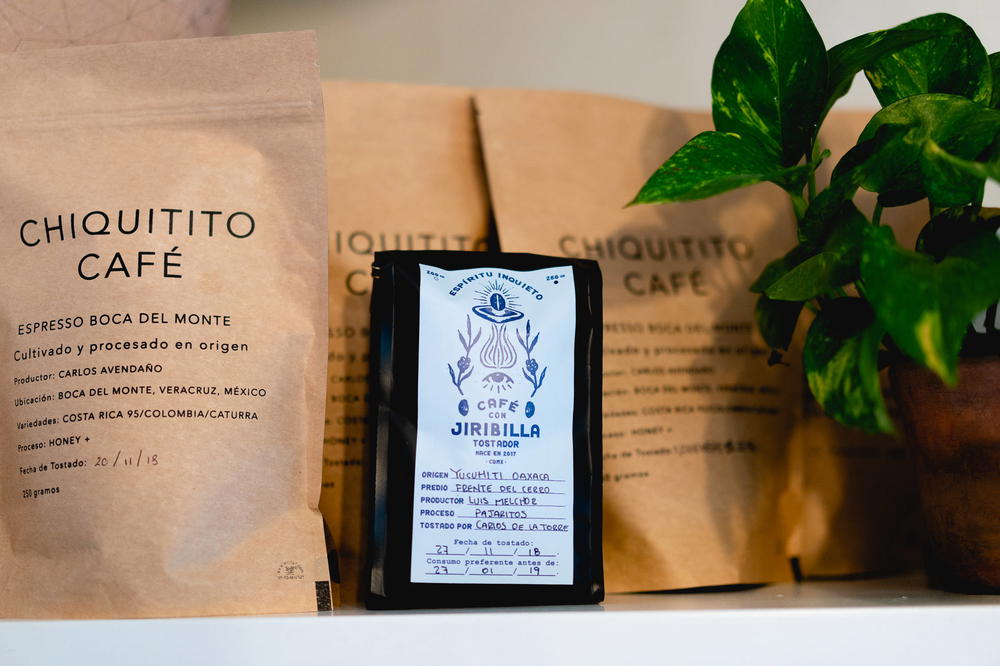 If you're traveling through the rest of Mexico City, check out our other favorite cafes nearby.
Enjoyed our article?
Consider supporting us! We're a 2-person team (learn more about us here) and your support enables us to create quality content. Thank you!
Find the Best Things to Do In Mexico City