What Is a Coworking Space?
Written by Dan
•
Updated on September 6th, 2023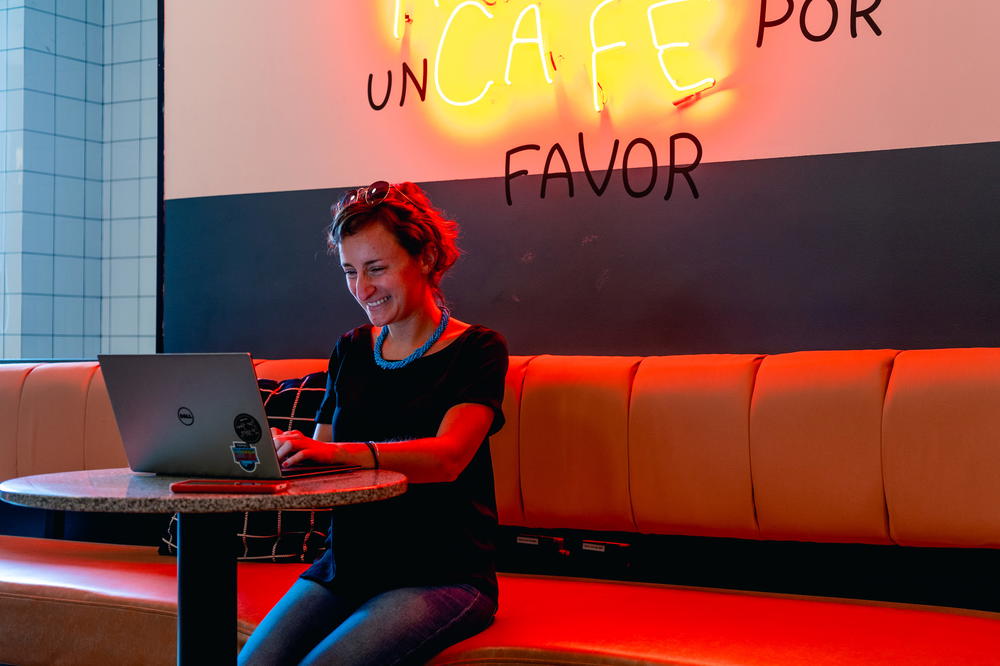 Here we discuss how to explain coworking, including a simple coworking definition and coworking space introduction. Ready to learn about the benefits of coworking?
This article may contain affiliate links. We earn a small commissions when you purchase via those links — and it's free for you. It's only us (Becca & Dan) working on this website, so we value your support! Read our privacy policy and learn more about us.
Table of contents
Close table of contents
What is a coworking space?
A coworking space is a shared professional-style working space where you can pay a monthly fee to use a shared workspace. Coworking spaces often foster community, hold networking events and create ideal solutions for small companies, startups or remote workers, like freelancers.
As remote work is becoming more popular and flexible, many people want to work remotely and travel, and they want to avoid isolation, loneliness and lack of professional interactions.
There's a solution for that: the coworking space.
What's a coworking space? What are they like? Where are they located?
There are so many questions to ask when you start exploring coworking spaces as a way to work remotely, or work in person with colleagues and other creatives, tech professionals or entrepreneurs.
Let's explore what coworking spaces are and help answer all of the coworking related questions that you may have!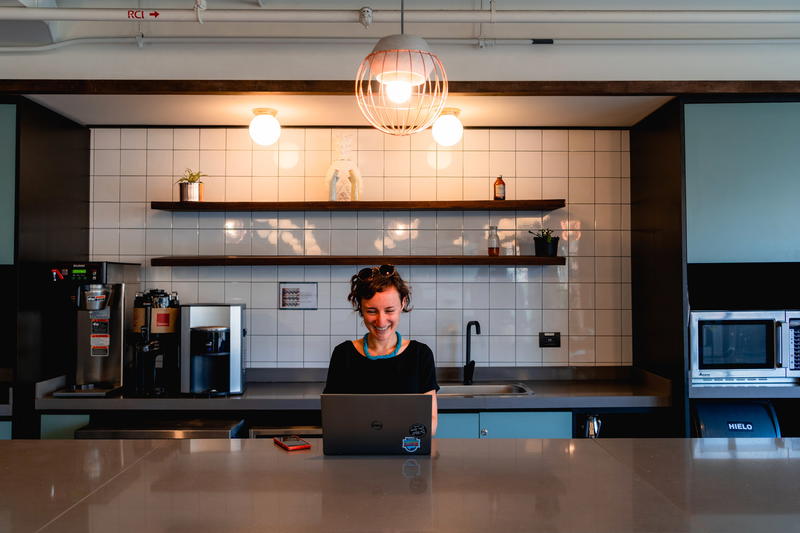 How does a coworking space work?
While every coworking space is a little different, it's a general conception that coworking spaces allow professionals to share office space in some capacity.
A coworking space functions like other shared spaces. Take, for example, a shared apartment. The people living there share things like the kitchen, the common areas and the bathroom.
A coworking space is similar, but on a grander level, and in a professional sense. You could compare a coworking space to an office, but in a much broader sense.
While a traditional office contains the employees of a single company or organization, a coworking space is inviting to people from many different professions, industries, companies and walks of life.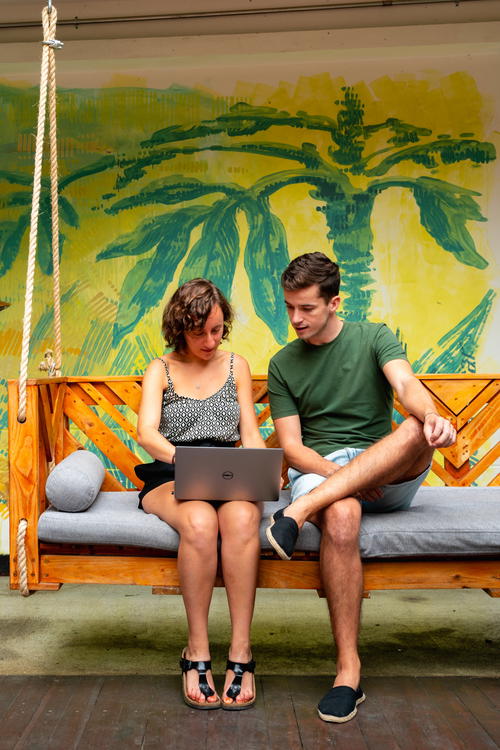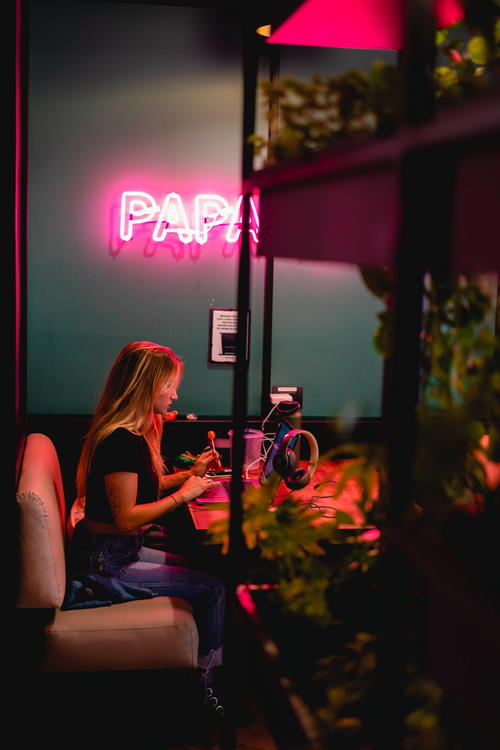 How to find a coworking space
A simple Google search for your geographic region or city will likely return the results you're looking for, if you're searching for nearby coworking spaces.
Check out local Facebook groups or talk with other freelancers and small business owners in your area. For a safe bet, look for a WeWork in your area (although WeWork's rates for freelancers, and companies, start on the higher end). Regus coworking spaces are also located worldwide.
If you're adventurous and want to maybe kick-start your networking skills, try and reach out to local agencies that currently have an office. Offer to pay them a fee that you are comfortable with in order to share their space. You never know as this may lead to a job for you.
If you're unable to find a traditional coworking space in your area, you can be creative and find other spaces to work. We've traveled all over the world and have worked in interesting places.
When you think of travel and work, we didn't work from a hammock or on a mountain. We worked in cafes, bars, local game shops, sometimes restaurants and libraries. Look to see what is in your area and if any of those options could work for you.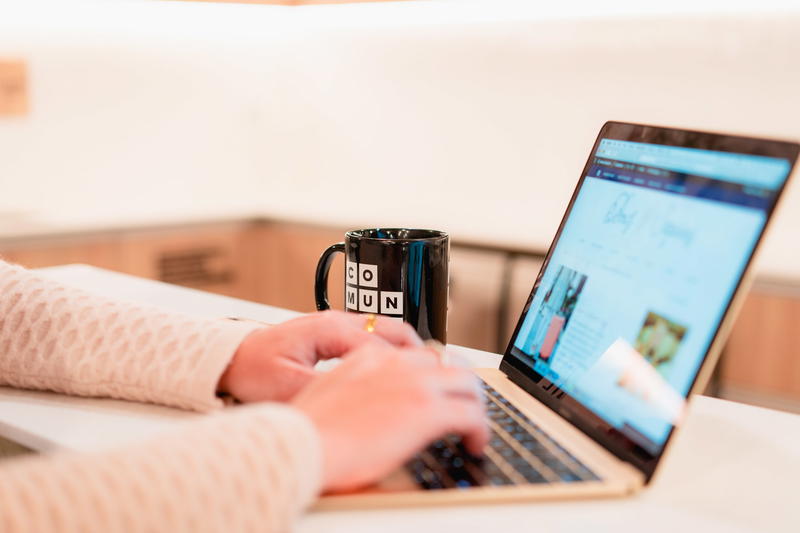 Do coworking spaces offer trial memberships?
If you do have access to several coworking spaces in your area, reach out to them and see if they have a seven-day or maybe even a month-long trial available. Or, check if you can rent an available space for only 1 month without a commitment.
Helpful Tip
Don't sign up for a long commitment before trying the space!
With your trial membership, you can get a feel for the vibe of people that come in every day, the noise level, the cleanliness and whatever else makes you get a feel for the shared space.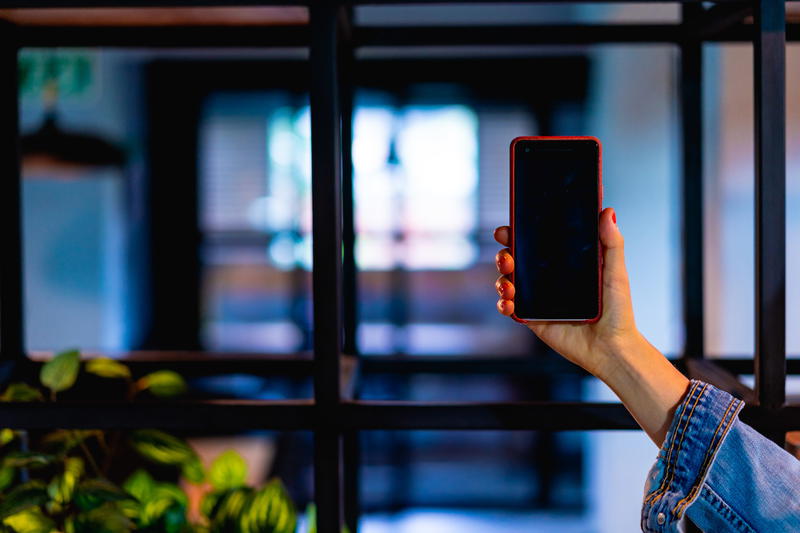 Who uses coworking spaces?
You will find a lot of different people in coworking spaces. Like we've mentioned above, you'll find individual freelancers, people who run small businesses and even maybe large businesses that rent out entire floors.
A coworking space is for you if you're looking to get out of your house and you work remotely. There was a point when I was working from home in a smaller apartment, when the WiFi wasn't as good, where I wanted to be a member of a coworking space so I would have faster internet and more variety in my working locations.
I often get a little tired of the same room and configuration and get inspired by working in new and creative spaces. A coworking space is a perfect fix for that personal requirement.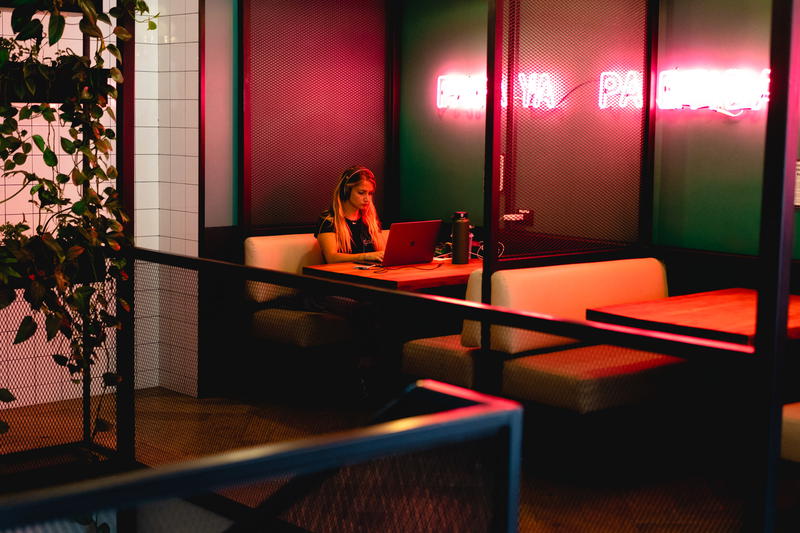 What should a coworking space have?
This could very well be a long and comprehensive list if we were to cover every different type of coworking space out there. In this article, we'll go over the coworking spaces that appeal to us: creative spaces that are affordable and have like-minded members.
For us, a coworking space must have coffee. Coffee and coworking spaces, to us, is like a water cooler. We like to chat with people as we make coffee or top off our mugs — this is a great way to network when you're traveling as a remote worker as well. Plus, if you're working on a deadline, it's great to not have to find a cafe to get a fresh cup of coffee.
A coworking space should have multiple creative spaces to work. This can be a phone booth, bench, chair, couch, or wherever that has a common place where we can sit with our laptop for an hour or two.
When you have a creative block, getting up and moving around is a great way to get a new creative spark. You can see more photos of all the cool spaces in some coworking spaces we've been to when you visit our guide to the benefits of coworking.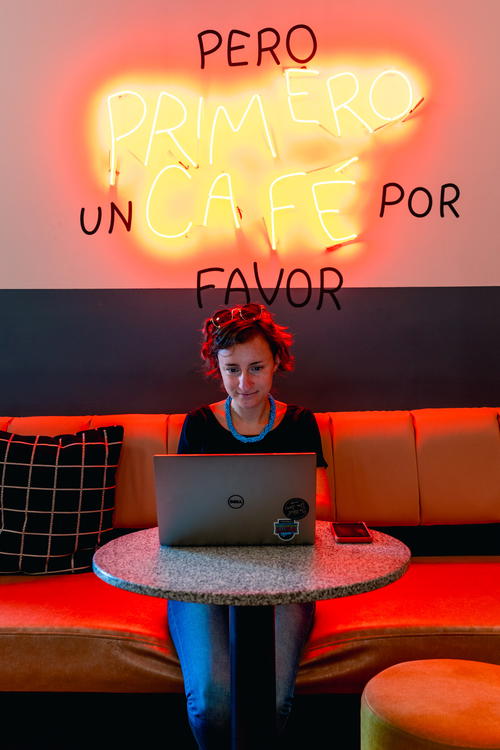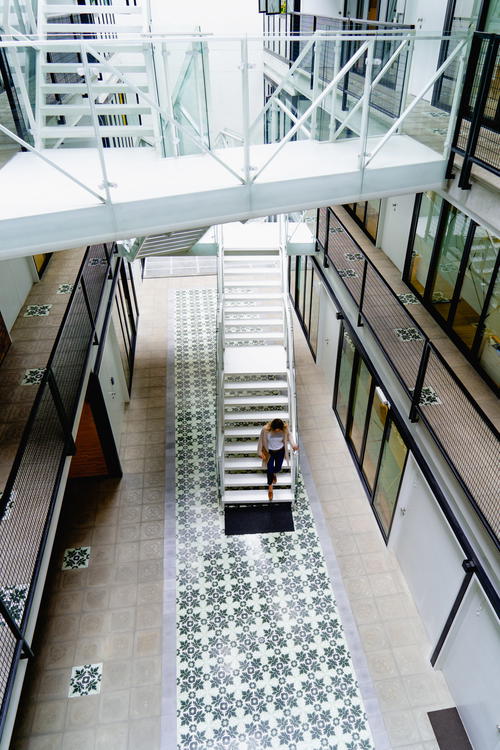 We think that coworking spaces should be quiet. Or at least have dedicated spaces that have a low noise level. There can be places and times where common areas can pick up in foot traffic and people can mingle. But if we're trying to focus and it's too loud for us to think, that's not for us.
A coworking space should make it easy for you to get your work done in the most effective way possible. When looking for coworking spaces, make a list of what those features are for you. Use those points as a checklist and pick your next coworking space on how many items were checked off that list.
Are coworking spaces worth it?
Yes! They allow for you to get your work done for a small fee. We've seen some coworking spaces offer hot desks for as little as $250 for one month.
When you work remotely and travel, the cost of coworking reflects the cost of living in various countries. For example, you may find that coworking in Mexico City will cost only $175 for a month, to get a dedicated desk (not a hot desk).
To get a bang for your buck, and if you are able to travel, consider coworking in some of the best cities for working remotely, which will introduce you to some coworking spaces where we had great success, like Conexion 60 in Merida, Mexico.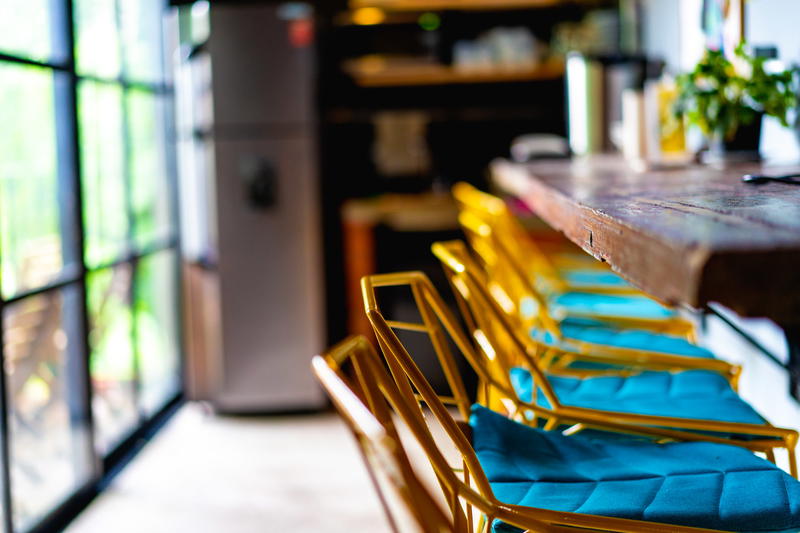 Plus, when you use a shared space, you don't have to worry about cleaning, internet and utilities, furniture upgrades and so many other things that come along with renting a private space.
For example, if the coworking space decides it's time to revamp all the coworking furniture and paint all the walls, you won't get a say in how it's done, but you will get to enjoy it when the project is complete.
It also won't cost you more than your current monthly membership fee or yearly contract.
If you have a small business with a few employees, having a coworking space can act as a home base. It's where you can have in-person meetings, if you choose to have them. It's where you can allow your employees to come in and get a break from their normal environment.
The fee of an office or shared space is a small price to pay if it means that you can do your job more faster and more efficiently.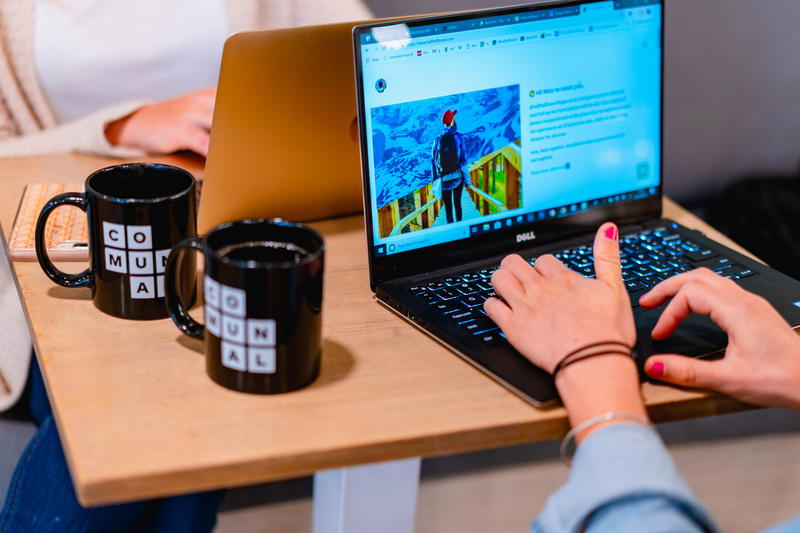 What are the benefits of coworking spaces?
The benefits of a coworking space outweigh the benefits of working from home or working from a traditional office, if you're looking to branch out.
We listed all the benefits of working from a coworking space in order to show just how crucial they can be to staying motivated, staying connected within an industry or branching out socially if you've been isolated by working from home.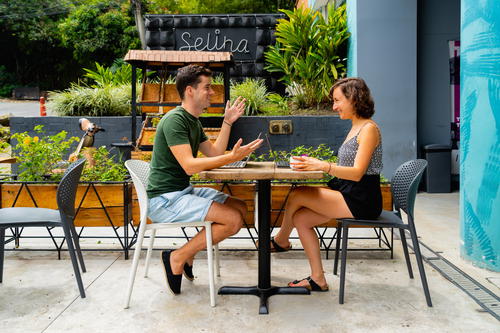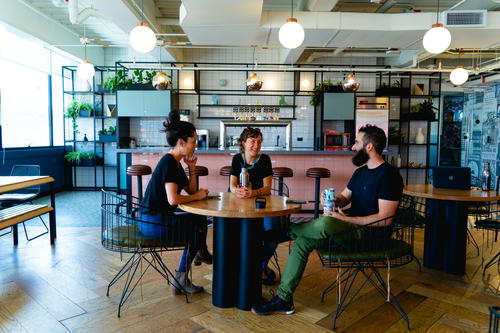 What types of offices are found in coworking spaces?
Some offices can rent multiple floors in a building. This option is common for agencies and startups. You likely won't find too many corporate offices in this setting.
The benefit of getting a coworking space is that your small team of four (for example) will have a designated workspace. The downside is that some of these company-style private office rooms can be really small. You often don't have a ton of privacy when you share a small room with people all day, as opposed to a larger open-style office that has room to breathe.
Part of why coworking spaces are so great, is that you're able to use other places within the building, like outdoor spaces, common areas of multiple kitchens on multiple floors.
Some coworking spaces allow you to customize the look and feel of your rented space. You can use this to your advantage and furnish it however you feel the most comfortable. These can be colorful decorations, fun rugs, fancy chairs, nice lighting configurations, you name it!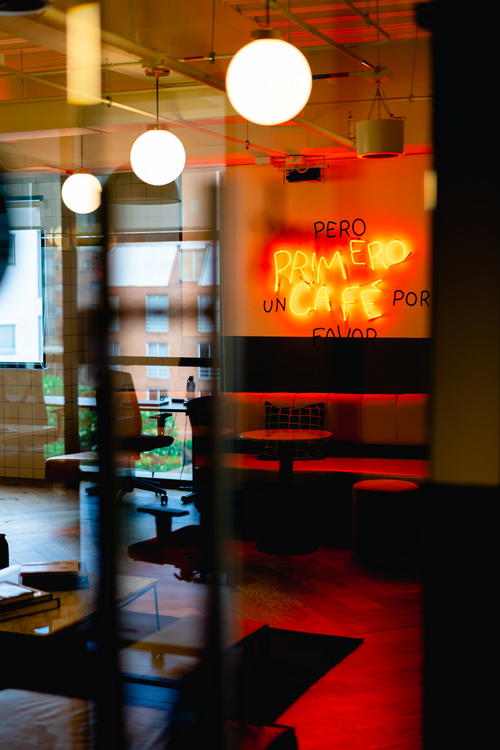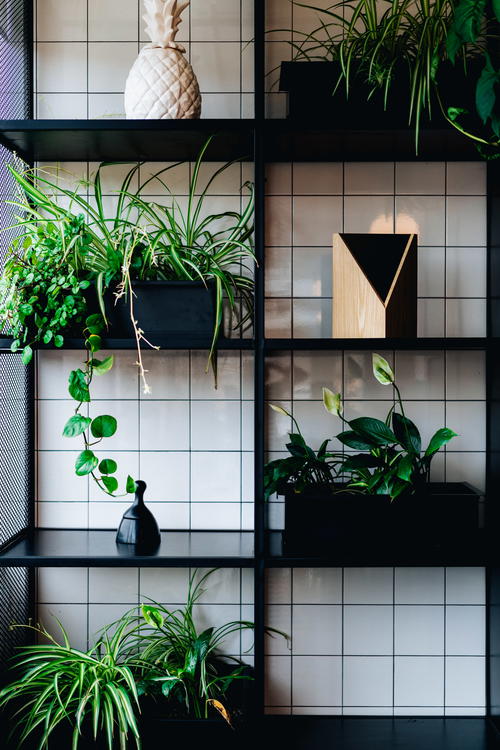 What is a Hot Desk?
A hot desk is a feature of a coworking space that allows you to rent a seat in a communal desk area or long communal-style table. The "desk" is often a long bench, but it can sometimes be personal desks. Either way, there are usually lots of desks or chairs to fill in this situation.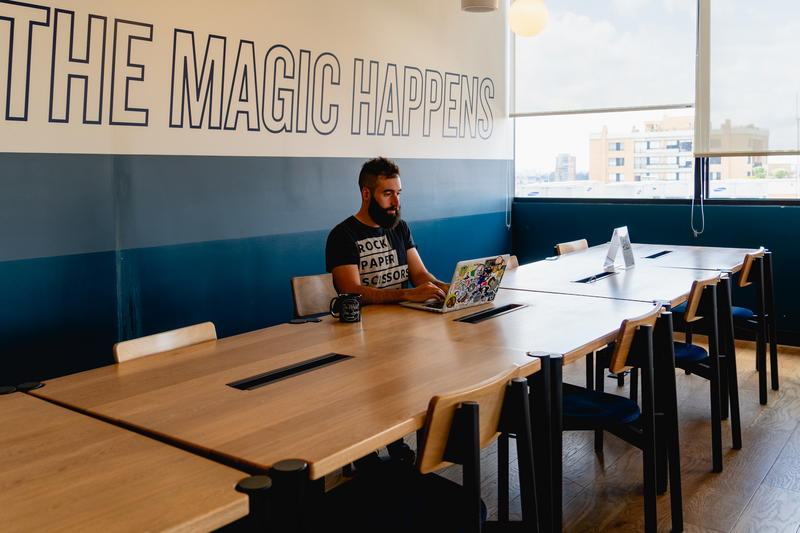 Hot desks are ways that coworking spaces can make money with volume. If there are 50 available desks, each renting for memberships of $250/month, coworking spaces know that they will have this money coming in every month from the people who rent hot desks.
They also know that not everyone comes in every day for eight hours a day. They use this to their advantage to balance out their budgets.
The advantage of using a hot desk is that you get all of the benefits of using a coworking space, but not at a high price. To illustrate this, if you were to rent your own corner office 'for one,' the price would be considerably higher because the space would be yours and no one else would be able to use it.
The disadvantages of hot desks are that it is usually not a ton of space for you. You have limited storage space. You don't really have a place to call 'home' in your coworking space. You won't have the opportunity to set up pictures and make your space personal at all.
Is a hot desk worth the money?
It depends! If you can balance the advantages and disadvantages, then yes, it's very advantageous, considering all the benefits that coworking spaces offer. If you really would like a place that has storage, or if you'd really like to bring your own desk and chair, then no — you'll need a different option.
For us, we love the idea of renting a hot desk. It means that we can have a place to work, not have a ton of commitment invested in the space and get to meet other people (and drink coffee all day).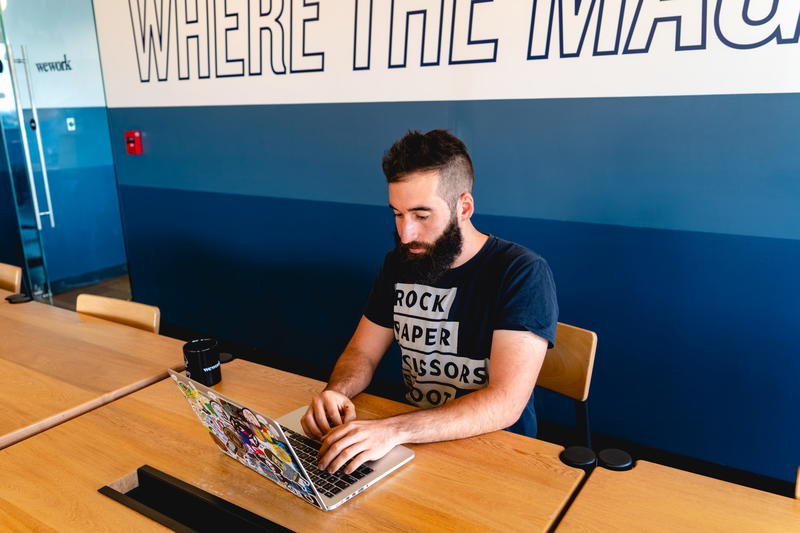 All of our experience with coworking spaces has been with renting hot desks. They are truly a great option to have a short-term commitment to a coworking space.
Have we covered how to explain coworking?
In this article, we aimed to explain the meaning of coworking, the concept of coworking spaces and how you can start to explore coworking locations near home.
Do you think coworking is right for you? We certainly recommend reading onward to check out the many benefits of working from a coworking space and some recommendations of coworking spaces in cities around the world.
As always, you can circle back to all our articles written from our experiences of working remotely at our list of remote work recommendation guides.
Enjoyed our article?
Consider supporting us! We're a 2-person team (learn more about us here) and your support enables us to create quality content. Thank you!