18 Babymoon Destination Ideas for 2023 (No Resorts!)
Written by Becca
•
Updated on September 20th, 2023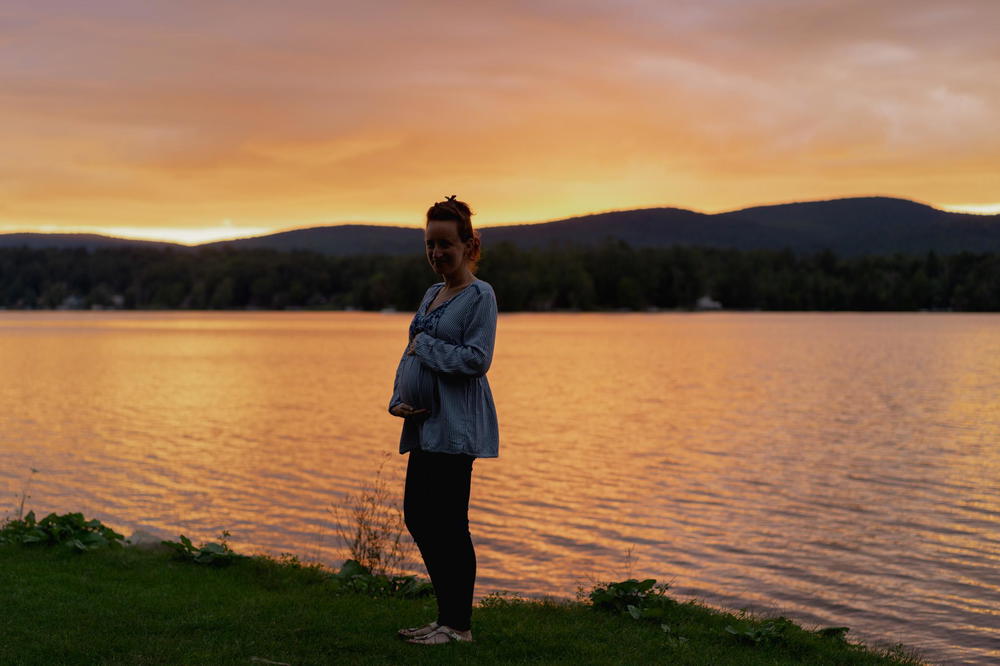 If you're a couple who loves to travel and have adventures, use our list of the best babymoon destinations to decide where to take your babymoon, to fun and interesting places.
This article may contain affiliate links. We earn a small commissions when you purchase via those links — and it's free for you. It's only us (Becca & Dan) working on this website, so we value your support! Read our privacy policy and learn more about us.
Table of contents
Close table of contents
When I found out that we should take a "babymoon" before the birth of our daughter, I immediately started tossing around ideas. Should we fly to Europe? Go somewhere new in Latin America? Take a road trip in the US? Head north to Canada (for the second time that year)?
We ultimately took our babymoon to Vermont and Western Massachusetts (the Berkshires). We also chose to drive, instead of flying, to have more flexibility and comfort. Had we been able to find some time earlier on in my second trimester, and had it not been the height of summer travel demand, I think we would've flown somewhere farther. Alas, timing is everything!
While driving certainly limits some of the places to go, it doesn't limit your experience or the quality of your trip! We had a great babymoon during which we enjoyed nature walks, culture, strolls along lakes and great food. We'll always remember it as our final big(ish) trip before our baby came into our lives.
During the babymoon planning phase, I thought of a lot (and I mean a lot) of different places that we could spend our last trip before having a baby.
A lot of planning went into the trip because we had specific criteria that we were trying to follow. For example, we didn't want to go somewhere really hot, because it was in the beginning of September. We wanted a babymoon destination not more than 5-6 hours away (either by train, bus, car or airplane). And lastly, we wanted a fun trip! We like to travel, not sit at resorts or on beaches. We hope you feel the same way.
Let's check out some places and adventurous destinations to take your babymoon!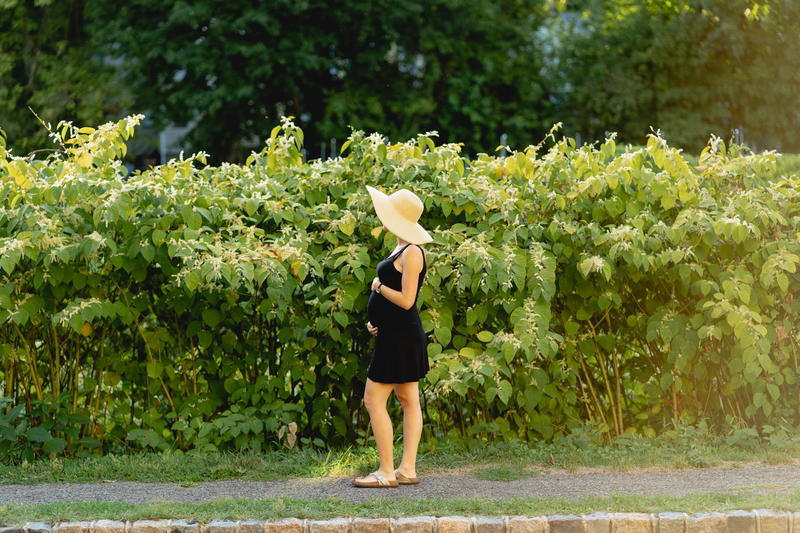 This list of babymoon destinations comes inspired by my list of places I researched for our babymoon trip. Remember to take into account time of year when you'll be traveling, as well as your tolerance for flights (or long flights) by the time you're free to take your babymoon trip.
Lastly, think about where you live, if you'll need layovers and if that will add substantial time in airports or excessive driving!
All these factors are listed in my recommendations of tips for planning a babymoon.
North America
There's nothing wrong with exploring somewhere you've never been in North America for your babymoon. In fact, it can be some of the best ways to spend a babymoon! Check out these locations I've hand-picked for adventurous babymoon ideas.
New York City
Most Americans can get a nonstop flight to New York City, and take it from me: this is a great place to take your babymoon for couples who love exploring and culture!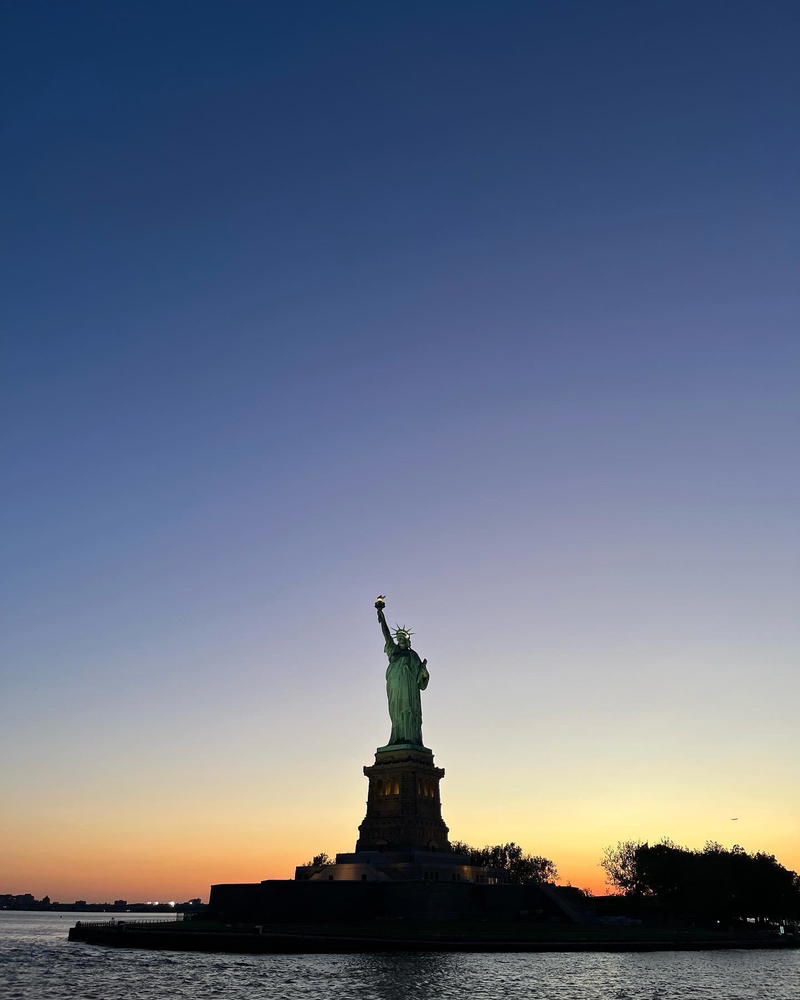 I think it goes without saying that it's literally impossible to run out of things to do in NYC, so if you are a couple who loves constantly being on the go, this is the babymoon destination for you.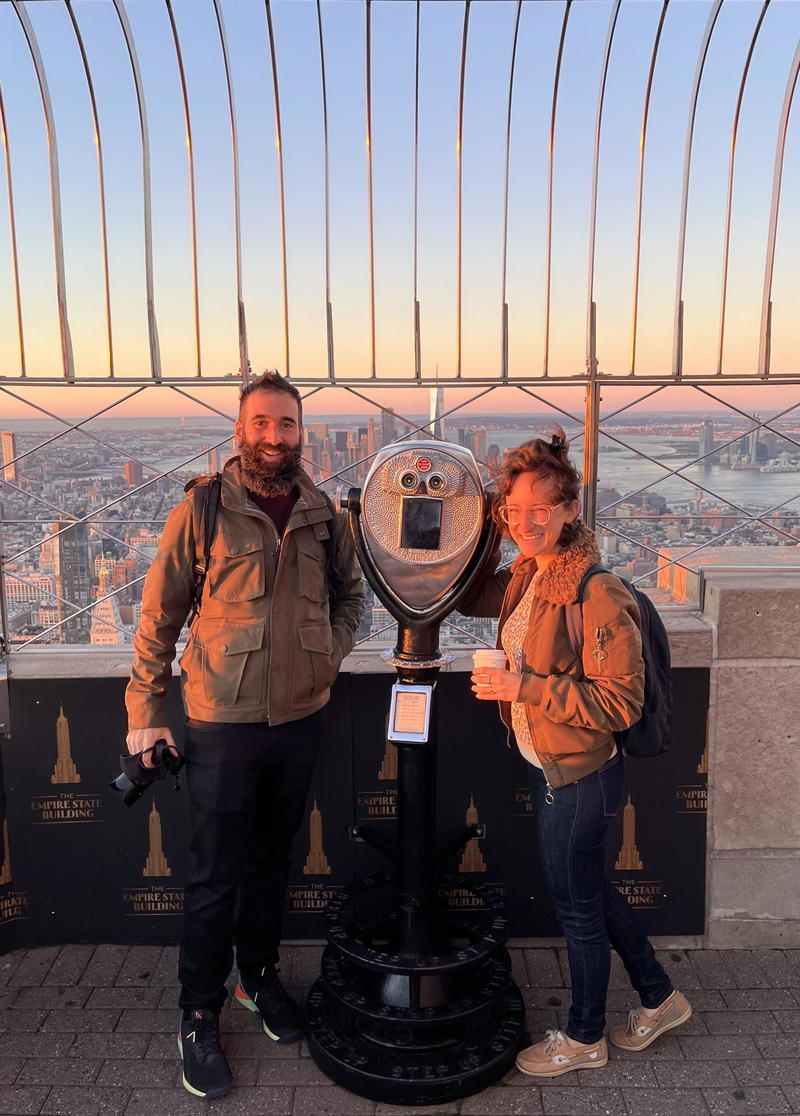 Why is New York City a great babymoon destination?
There's so many things to do for free in NYC, so if you are considering a budget for your trip, consider that the main expenses turn out to be only accommodation, food and transport, rather than attractions.
Walking is a great way to stay active during pregnancy, and NYC is the most walkable city in the US.
NYC has wonderful temperatures and weather in both spring and fall, which are the times of year I'd recommend for visiting. See the best times of year to visit NYC and choose what works for you!
It's very safe! If you have questions about this topic, reference our local's guide to safety in NYC.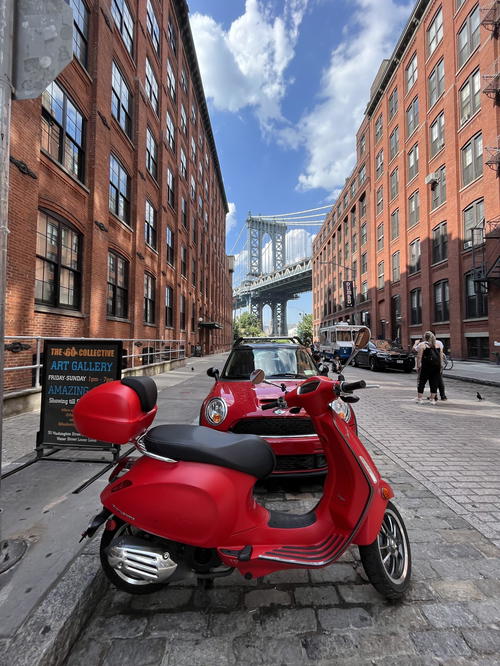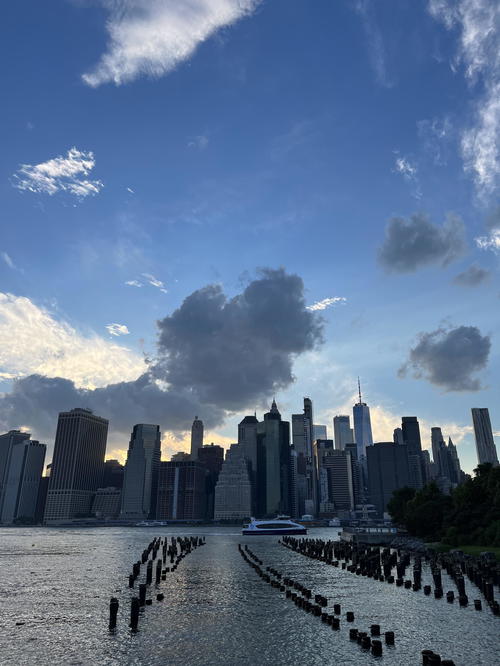 Montreal & Quebec City, Canada
Montreal and Quebec City were real top locations for my babymoon dreams. I researched flights on United miles (check out our guide to travel hacking with points and miles) and found that we could both get round-trip flights on my miles to either one for a four or five-day trip.
Remember: Montreal and Quebec City both get painfully cold in winter, so these are fantastic locations for a babymoon in the summer, from about June to September!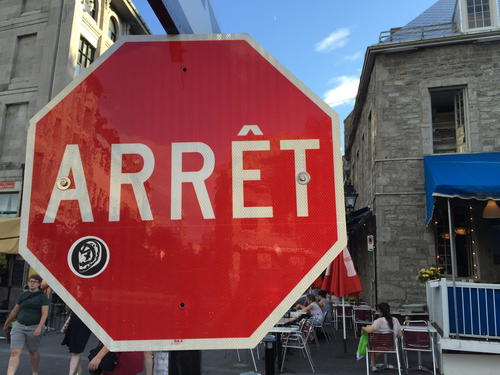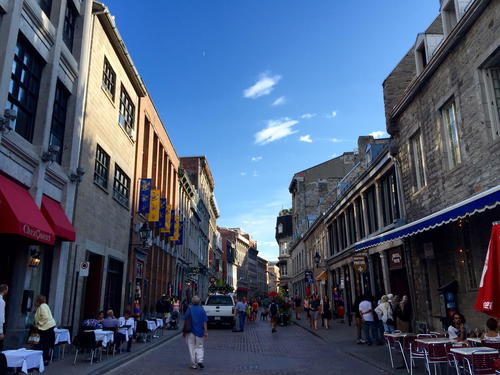 Why is Montreal & Quebec City a great babymoon destination
The whole draw of Montreal and Quebec City is that you can "feel like you went to Europe," without actually going to Europe. This is an attractive factor for women later on in pregnancy who don't want to fly six or seven hours to France! The French-Canadian culture of both cities can transport you to another continent.
Montreal and Quebec City are both cities in Eastern Standard Time, so if you're on medication and staying within the East Coast is ideal for you, this is great.
Both are walkable cities where you can get your steps in, feel active and try French-Canadian cuisine!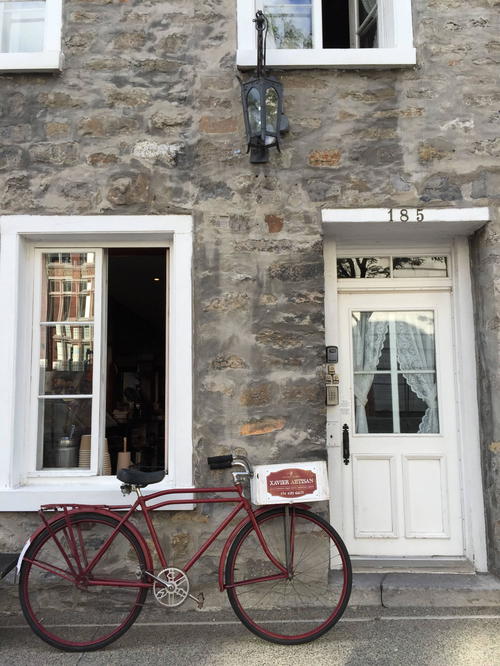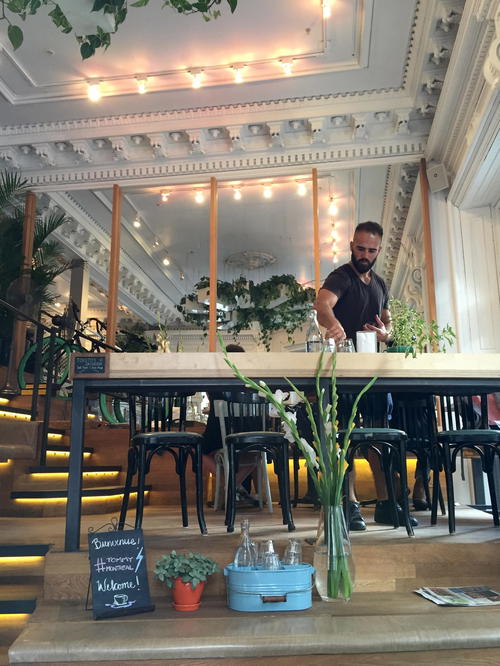 New England (Maine, Vermont, New Hampshire, Massachusetts)
Bingo: New England was where we wound up taking our babymoon! When we consider travel destinations, we like to work in cities and culture, nature and activities, food and drink and of course, some rest. With a road trip to Vermont and the Berkshires over the course of a week, we nailed all these aspects on the head and had some gorgeous fall weather. I was 26 weeks pregnant when we took this trip.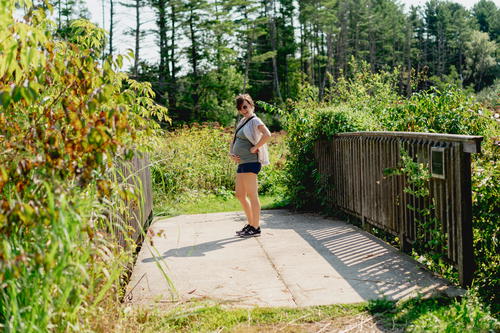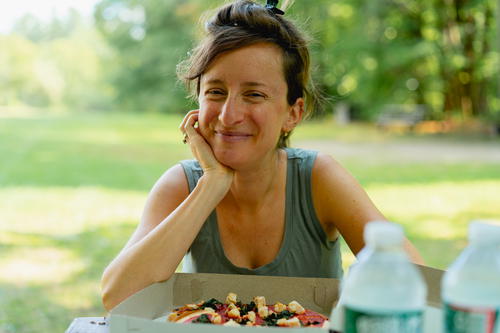 Why is New England a great babymoon destination?
New England as a region has favorable temperatures for most of summer and into fall, so if you need a cooler location than, say, the South of the US or Florida during summer, see if the temperatures seem right for you.
Areas like Pittsfield, Massachusetts are a good place to stay, where you can access culture (museums and theater), nature (lakes and nature reserves), shopping (check out the town of Lenox) and great dining. See our photos of our trip, here.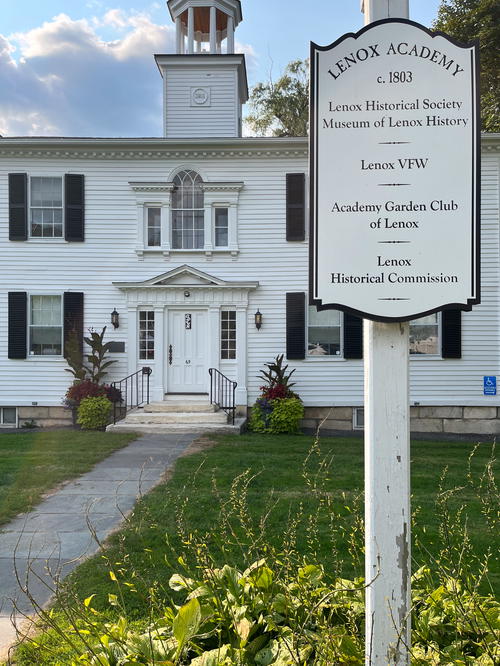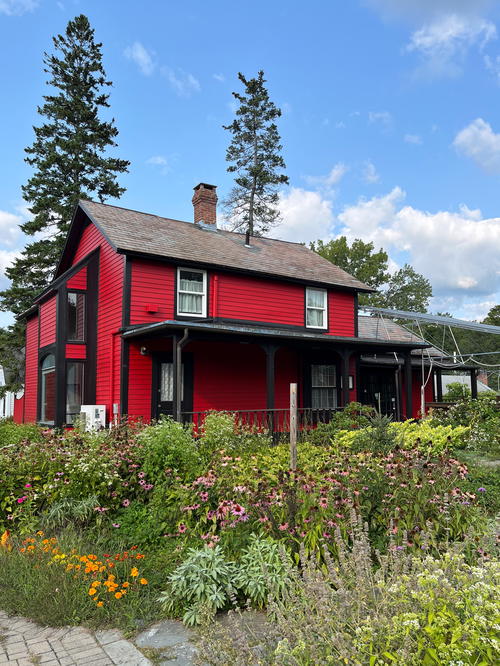 The driving distances for a road trip are not huge. For example, most of the legs of our trip were one, two or three hours, including the drive back from the Berkshires to the NY area. Our itinerary was Vermont (Stowe, Burlington and Montpelier) and into the Berkshires of Massachusetts (Pittsfield and the surrounding region, and pretty towns like Lenox).
Pacific Northwest (Seattle, Portland, National Parks)
The northwest of the USA is beautiful! Taking a babymoon to the PNW region is sure to please any couple who likes both cities and nature, with the proximity of such fantastic state parks to cities like Seattle and Portland.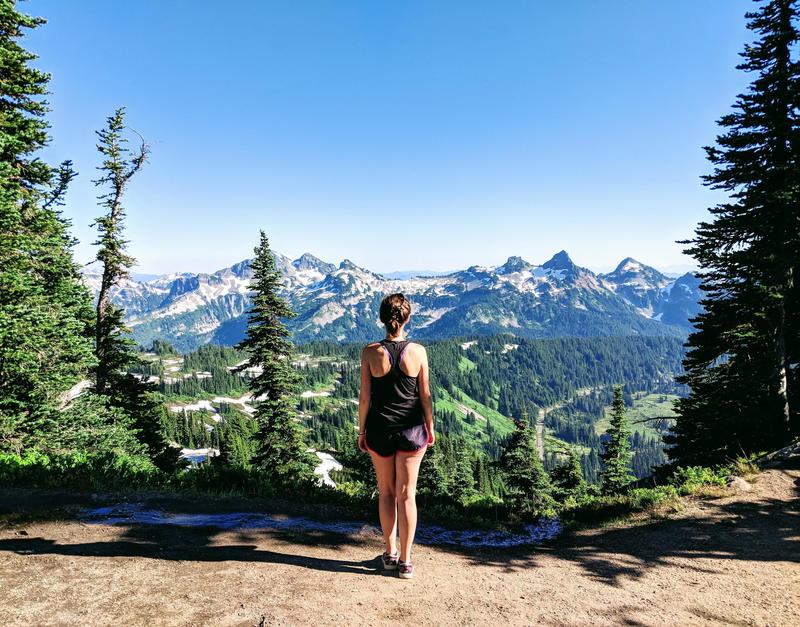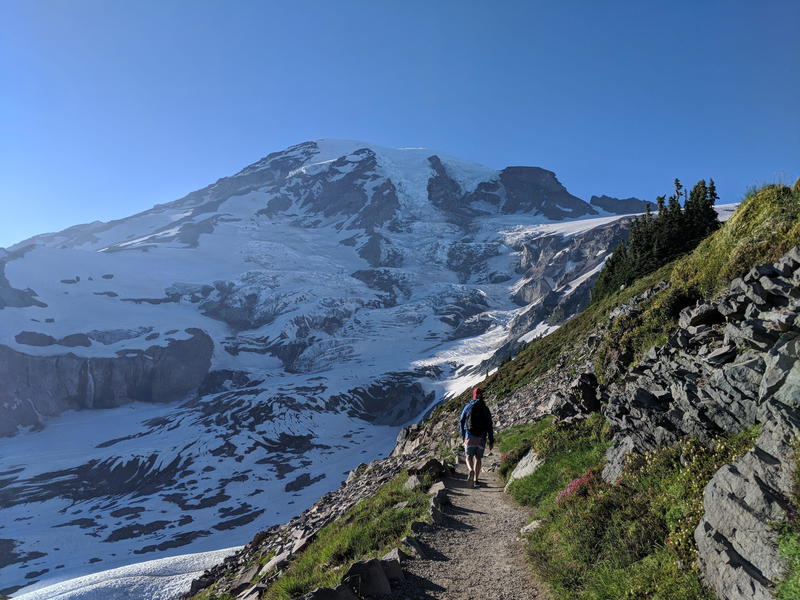 Why is The Pacific Northwest a great babymoon destination?
While you may have to cross breweries and excessive coffee off your list of things to do while pregnant, trying restaurants in Seattle and Portland will delight any food-loving couple, especially when it comes to global cuisine and vegetarian options.
Seattle and Portland are very walkable cities where you can see a lot and explore pretty parks. Plus, consider renting bicycles if you are not too far along into your second trimester and your center of gravity is still normal!
The Seattle and Portland areas might still require renting a car, so consider going in the off-season to score one. Once you get yourself some wheels, though, the drive to excellent nearby nature is not far off.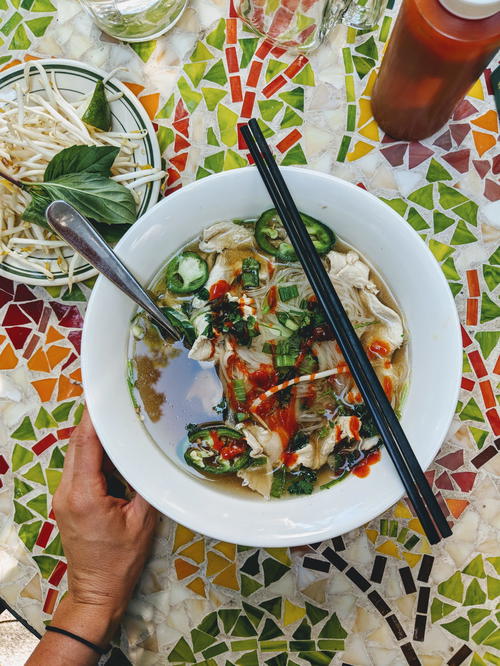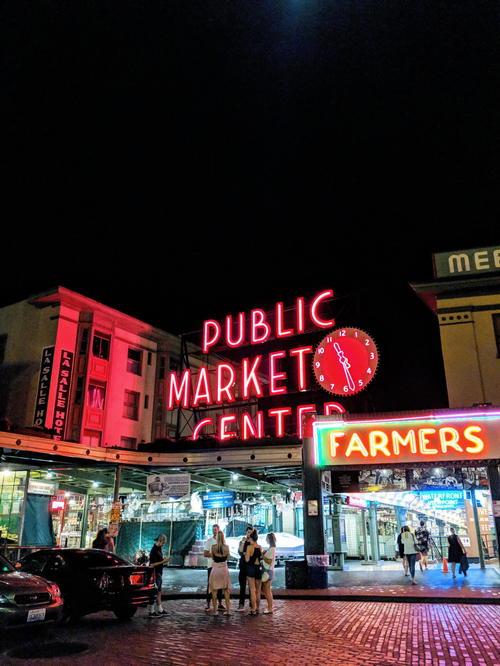 Miami & South Florida
Miami and South Florida are the great escape for couples who plan to babymoon in the winter, as this is the best time of year to go here. As someone who grew up in the New York area, going to Miami or South Florida always felt like a relief, getting off that plane any time between November and March, and soaking in the beautiful 70-degree weather and sunshine.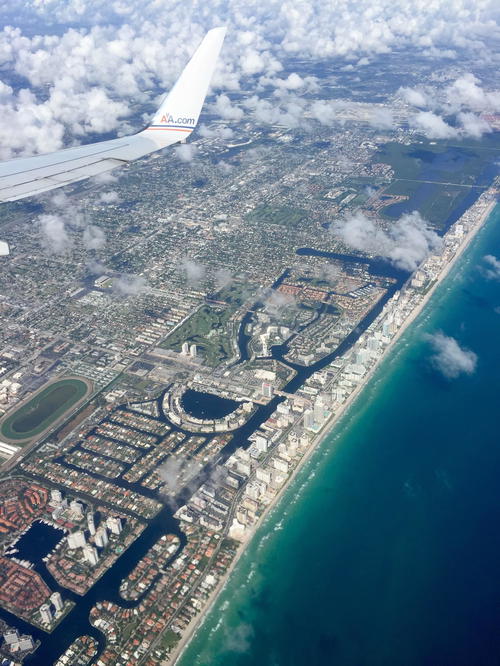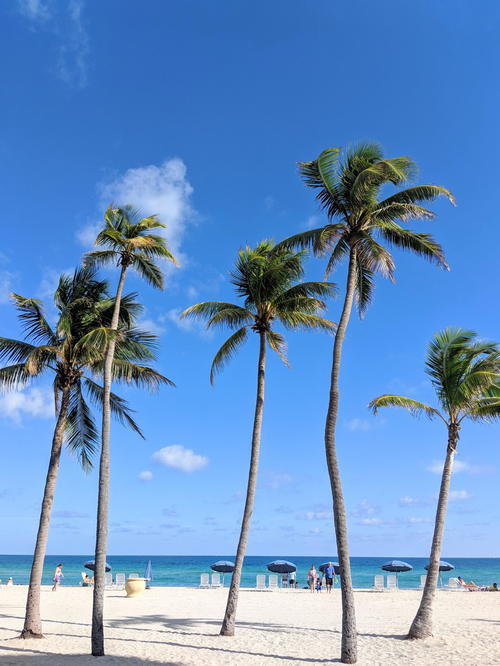 Why is Miami & South Florida a great babymoon destination?
For couples who like art, architecture and history, you can do an art deco tour of Miami's South Beach area, and get your fill of pastel colors and great photos. This is a non-strenuous activity for anyone pregnant.
Given the proximity of all of South Florida to white sand beaches, you can plan half a day at a beach, and when you get overheated or need to do something active, you can rent bikes or do some big seaside walks.
For food lovers, get your hands into some Cuban food as soon as possible! Miami also has world-class restaurants where you can spend an evening overlooking a sunset with a mocktail in hand.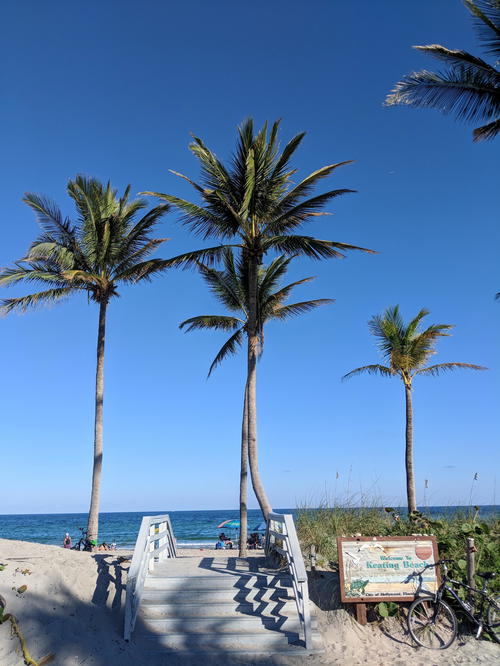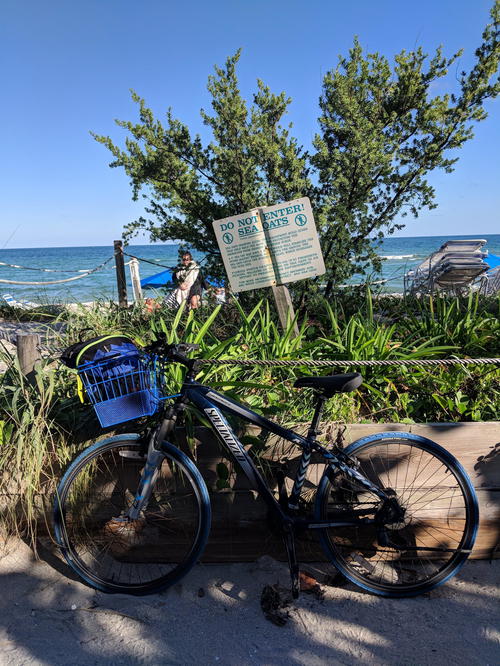 The Maritime Provinces, Canada
I was inspired by a friend who took her minimoon after her wedding to start checking out Newfoundland in the Canadian Maritime Provinces, also known as "Atlantic Canada."
In fact, I was so intent on going to the Canadian Maritimes for our babymoon that I started following Instagram accounts about Newfoundland, and photographers based in Newfoundland. I really wanted to go there for our babymoon, because it seems off-the-beaten path, and for anyone based in the NY metro area, you can get there on a pretty simple flight from NYC, by laying over quickly in Toronto.
We wound up not going to Newfoundland and that was because we opted for a road trip babymoon when I was in my second trimester; HOWEVER, we wound up going to Nova Scotia within a year of my giving birth! Halifax (the capital of Nova Scotia) and the surrounding area are a phenomenal place to go for a babymoon, and I'll tell you why.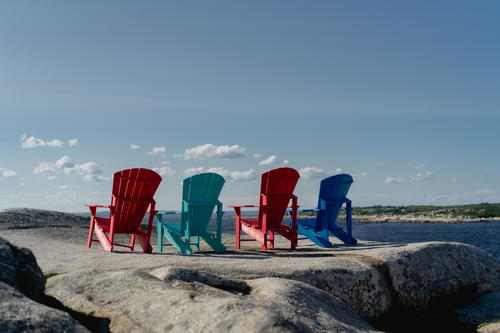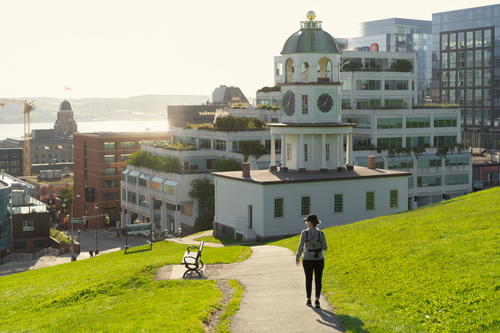 Why is Atlantic Canada a great babymoon destination?
Atlantic Canada (New Brunswick, Nova Scotia, Prince Edward Island and Newfoundland) is an amazing place to go if you live on the East Coast in the US, and if you have never been to Atlantic coastal Canada. Not many Americans tend to go here, and I'm not sure why!
It's relaxing. It's beautiful. It's slower-paced. The weather in summer is lovely, averaging ten degrees cooler than NY, Philadelphia or DC (etc.). This is ideal for a second semester pregnancy when you want to not be sweaty all the time in a hot American summer!
Nova Scotia, in particular has a lot of things to do that revolve around relaxing at hotels, eating fresh seafood, taking in the coastal rock formations and waterfronts and seeing lighthouses. If this speaks to you, then consider Nova Scotia, NB, PEI or NF!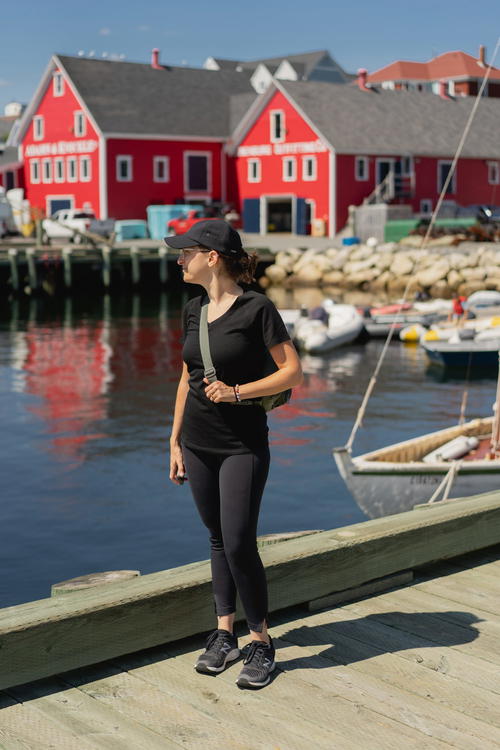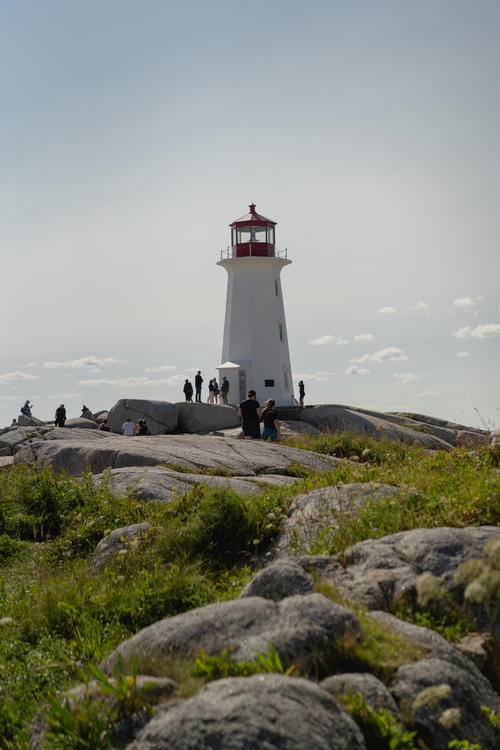 It's incredibly safe in these parts of Canada. I mean, have you ever heard anyone talk about the Canadian Maritimes being unsafe? I would consider safety to not even be a concern for a trip to Halifax, Nova Scotia, where we went with our eight-month-old baby after I was done (!) being pregnant.
The whole time, I kept thinking about how we should've gone sooner, and how it would have been great for a babymoon destination idea. Check out our full travel guide for Halifax to see some more photos.
Halifax in particular (if I can keep gabbing about how great it was) is a scenice location with a lot to do. It's a "real city," which may be attractive to a pregnant woman who wants to know that good hospitals are close by, rather than being in an isolated area (which always kind of scares me, to be honest, especially while expecting!).
Halifax is the largest city in the Canadian Atlantic provinces, which means it has all the amenities of a fairly large city: an international airport, lots of restaurants, transport, museums, bars and nice hotels like the Muir, where we stayed.
I have one tip for you: try the mocktails at Bar Sofia.
Latin America
Don't cast off Latin America as an awesome babymoon destination region. With so many of these places for travel sometimes even easier to fly to than places within the US, destinations in Central America and the Caribbean are great either for relaxing or a little adventure.
Mexico City, Mexico
We went to Mexico City when I was 10 weeks pregnant! It wasn't exactly our babymoon (just a regular trip, and coincided with my birthday!), but I'd gladly go back for a babymoon if I had been more pregnant.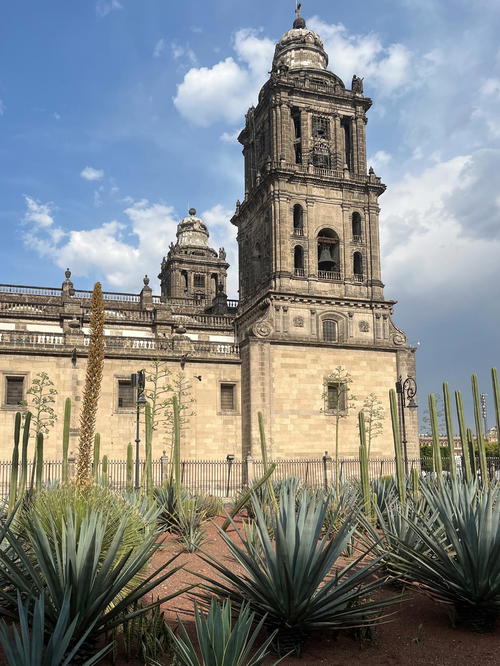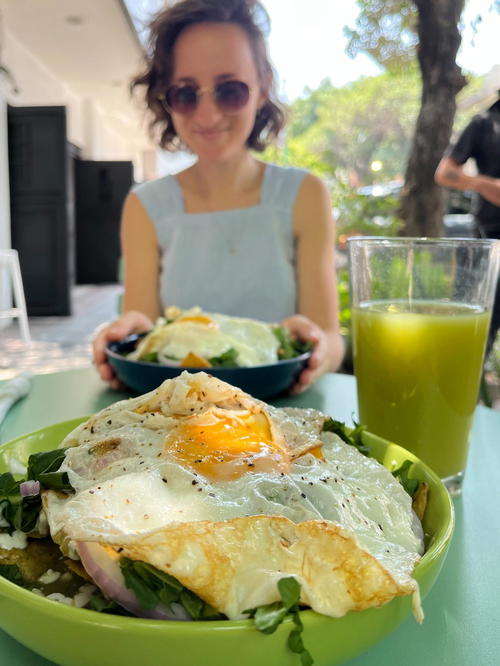 Why is Mexico City a great babymoon destination?
So much to do. Mexico City has something for every type of traveler, from world-class dining to an array of popular museums, and it's why we wrote this extensive Mexico City travel guide!
There are so many places to see beautiful architecture and art, so you can use my guide to see the best photo spots in Mexico City for some creative maternity shoots.
Lastly, it's safe, as long as you watch your bag and use common-sense city smarts! Use this Mexico City safety guide before you fly out.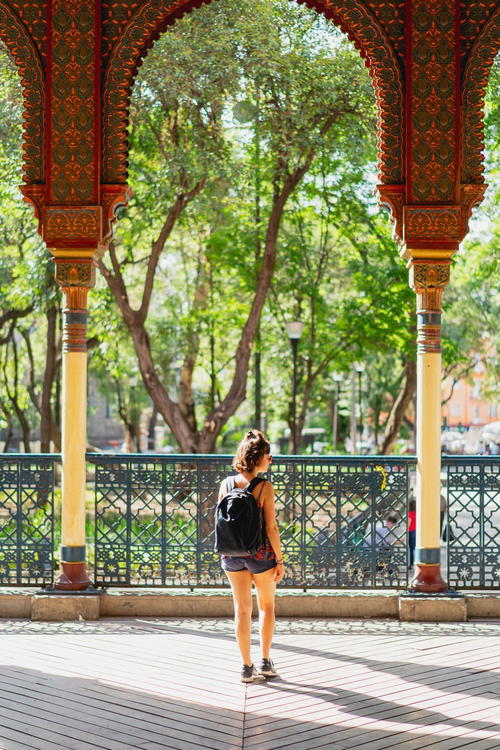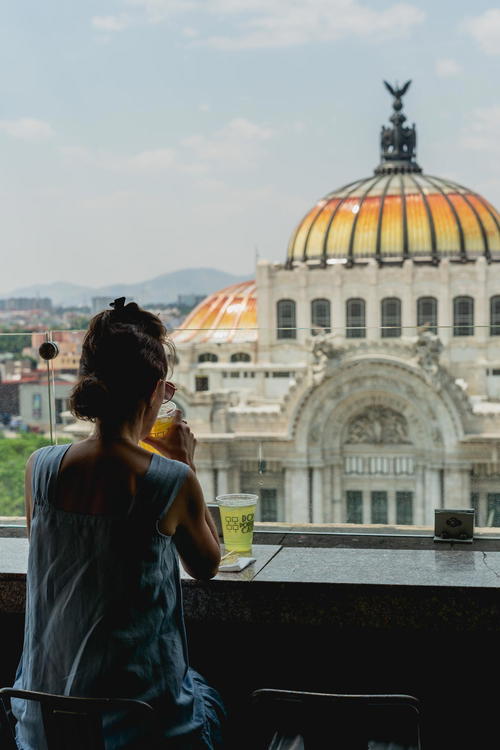 Merida, Mexico
We escaped winter to Merida, Mexico, from late December to late January, and would happily go there for a babymoon. Merida is a city in the northwest of Mexico's Yucatan peninsula, with very warm weather great for a winter babymoon.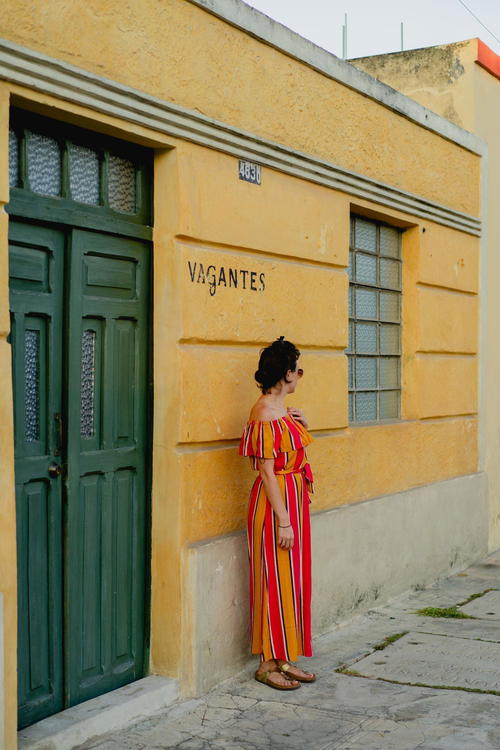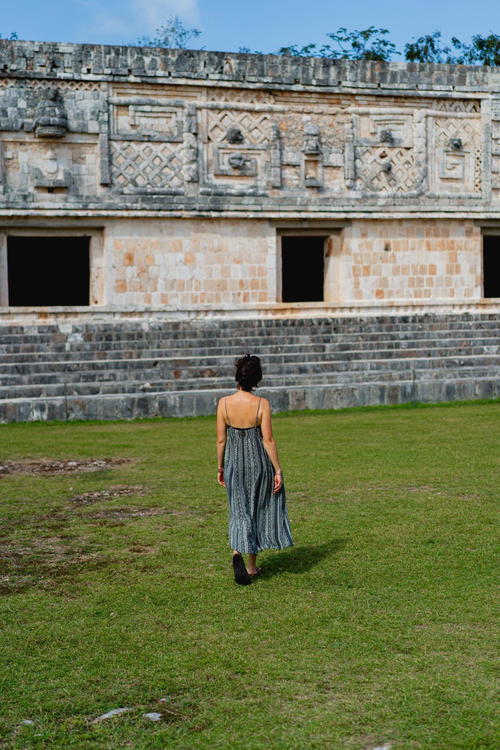 Why is Merida a great babymoon destination?
It's very flat, great for not having to huff and puff up hills while pregnant, and the city center is walkable for visiting all the sights, historic landmarks and museums.
It has a great proximity for taking tours and excursions to destinations like Izamal and Uxmal, if you are into some adventurous fun.
If you need to work remotely during your trip, we already have a coworking space with fast WiFi to recommend to you and your partner!
Lastly, it is one of the top safest cities in Mexico and crime is incredibly rare, which means it is one fewer aspect of your babymoon to worry about.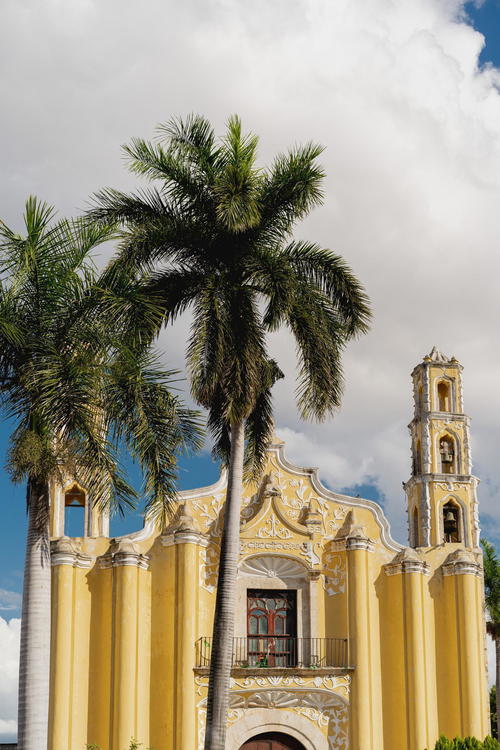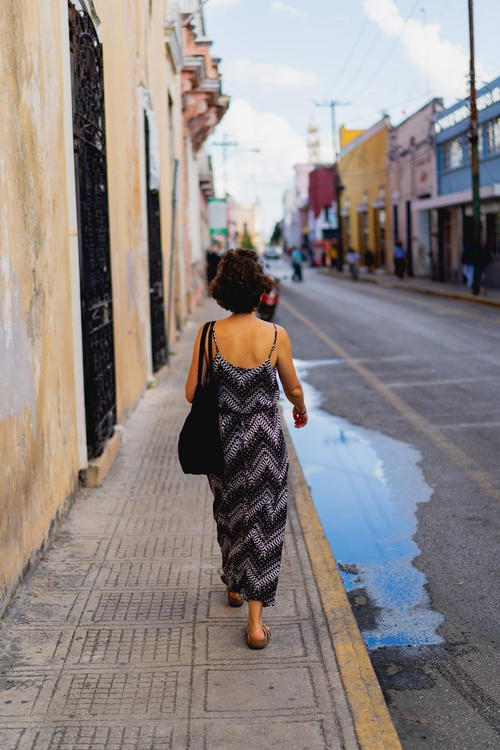 Oaxaca, Mexico
Oaxaca is southwestern Mexico's well-known center of food and culture, and it's high on our list. The only thing that stopped us from going to Oaxaca was flights because we couldn't fly there nonstop from NYC. BUT (!) if you live in Dallas, Houston or LA, congrats, because your airport does have nonstop flights to Oaxaca, and we are jealous!
Why is Oaxaca a great babymoon destination?
The food is amazing. So many other parts of Mexico sport Oaxaca's food because it is so good. If you're craving salty and spicy during your pregnancy, this will make for a delicious babymoon!
It's warm during the American winter, with the best times to go as October-November and March-April, and these months coincide with dry season.
There are tons of photo moments in Oaxaca's streets with awesome architecture and colors for you to take those maternity photos!
Antigua, Guatemala
For adventurous couples, and if you're not too far along in your pregnancy, check out Antigua, Guatemala for a long weekend or a week-long stay, if you plan to work in excursions and "doing it all." Staying in Antigua gives you access to the beautiful and historic town center, surrounded by opportunities for day trips to volcanoes, and nearby coffee farms, villages, tours and culture.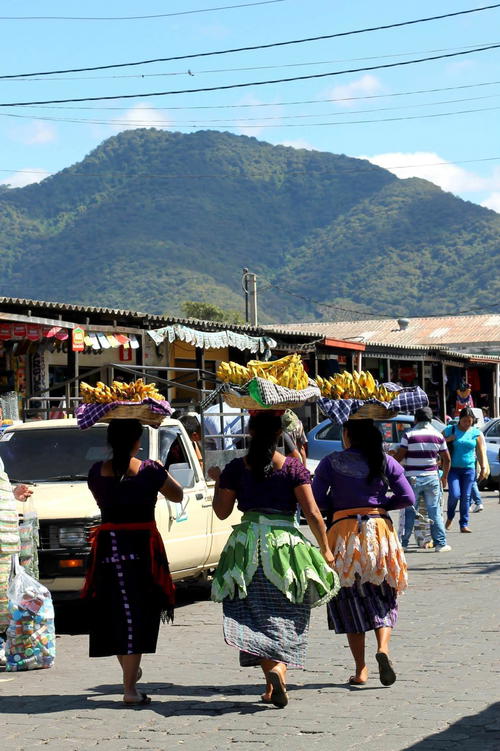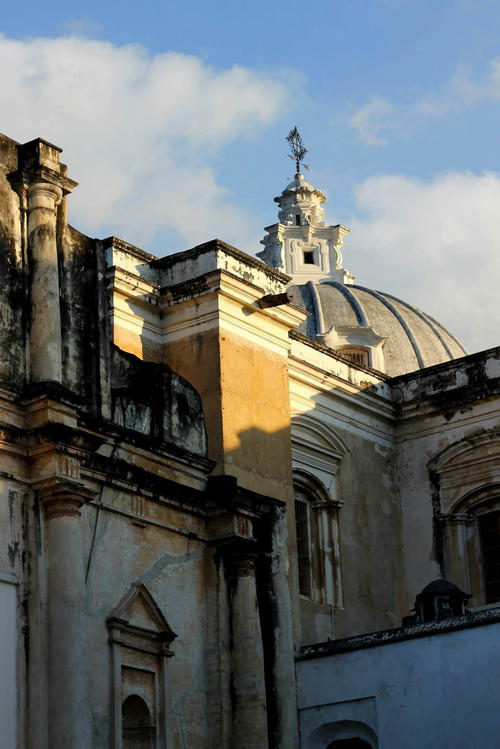 Why is Antigua a great babymoon destination?
Antigua has had a new burst of foreign travelers coming in, making the array of options for where to stay all the more great now, more than ever. Choose from mid-range hotels or luxurious eco-cabins outside of town.
A mild climate year-round with cool evenings makes it a good babymoon destination for many seasons, so there's always outdoor dining. Check out a preview of all Antigua's cafes.
Cities like Miami, Houston, Dallas, Los Angeles and Atlanta run several nonstop flights to Guatemala City per day, and from there, it's a 45-60-minute taxi or private shuttle ride. Check out my Antigua, Guatemala travel guide, to learn more.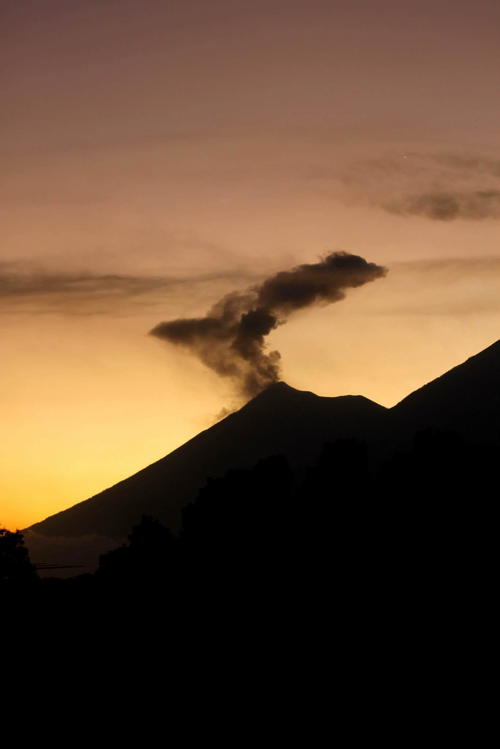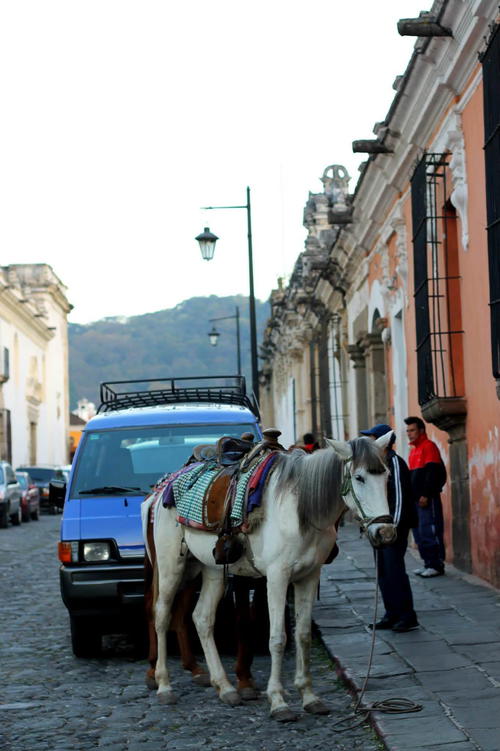 Dominican Republic
Looking for a winter babymoon getaway to the Caribbean? Let us recommend the DR for your babymoon destination idea. We went in late January-early February and it was the perfect time of year to find cheap flights and excellent weather in this popular babymoon destination.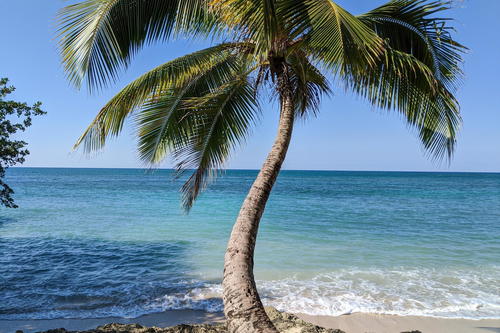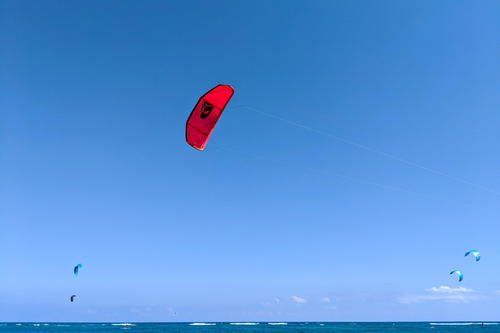 Why is The Dominican Republic a great babymoon destination?
If you do indeed find yourself at a resort, you'll find that the resort options in the DR come in more of a budget range than on other islands in the Caribbean.
There's lots to do, from exploring colorful towns like Puerto Plata and nearby to jungle hiking, going out on catamaran boats and watching professional kite sailing on the Dominican Republic North Coast.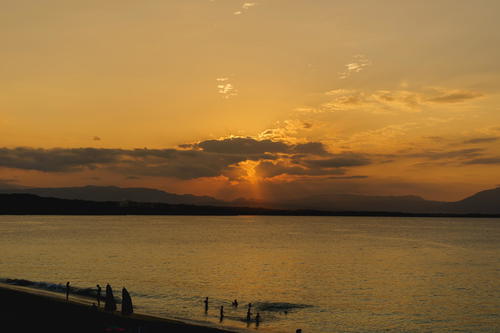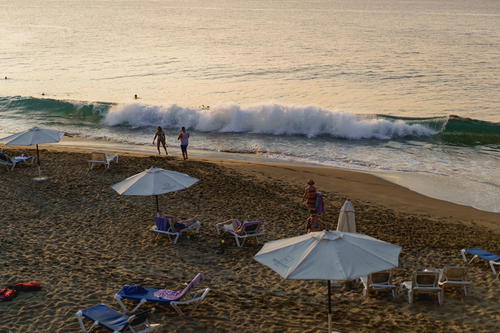 Cartagena, Colombia
If you can handle the heat, head off during winter (summer will be much too hot) to Cartagena, Colombia, one of our favorite warm-weather babymoon destination ideas. The best time to go is December through March, and temperatures will still be in the 80s and 90s with humidity. This is what makes Cartagena a very popular winter destination, whether babymoon or not!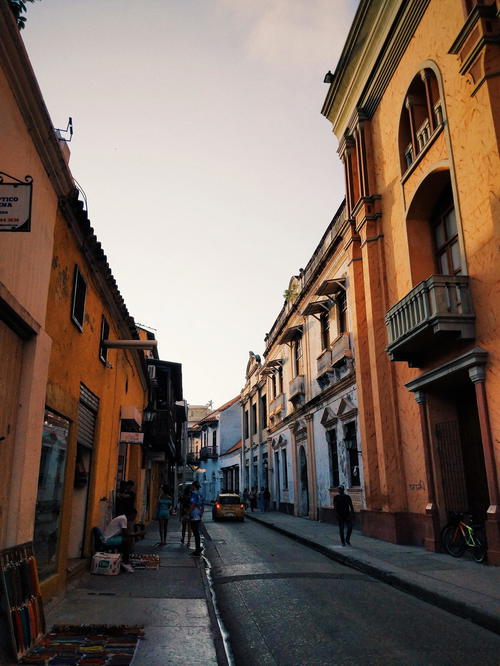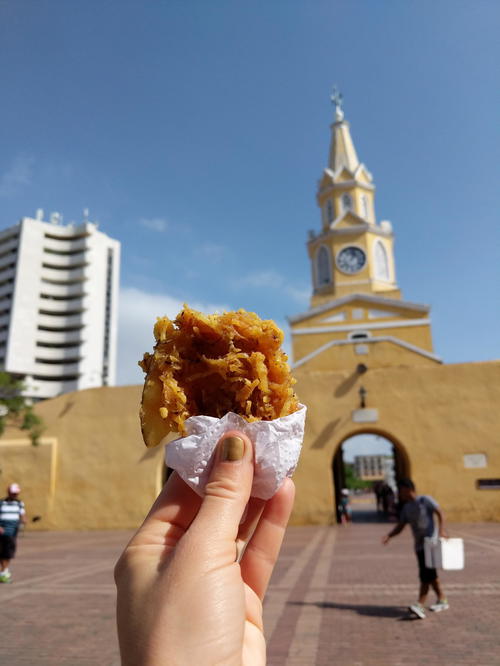 Why is Cartagena a great babymoon destination?
Being that Cartagena is in Colombia, a country with a low cost of daily travel, you can get a huge bang for your buck! Take that babymoon budget and make it rain by staying in luxurious accommodations and dining out for delicious seafood in Cartagena's Old Town.
Whether you're into the beach and water or not, Cartagena is a seaside travel destination, but not specifically a beach one. This gives you the option of arranging day trips out to small islands and nearby beaches, or simply sticking to the mainland and perusing Cartagena's art galleries, shopping, museums and historic landmarks.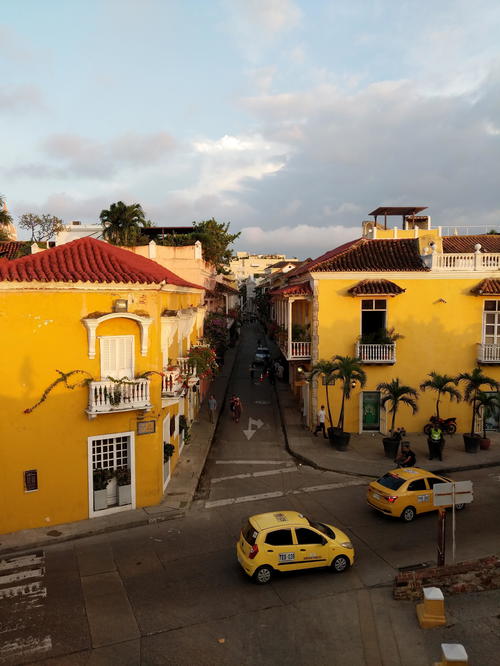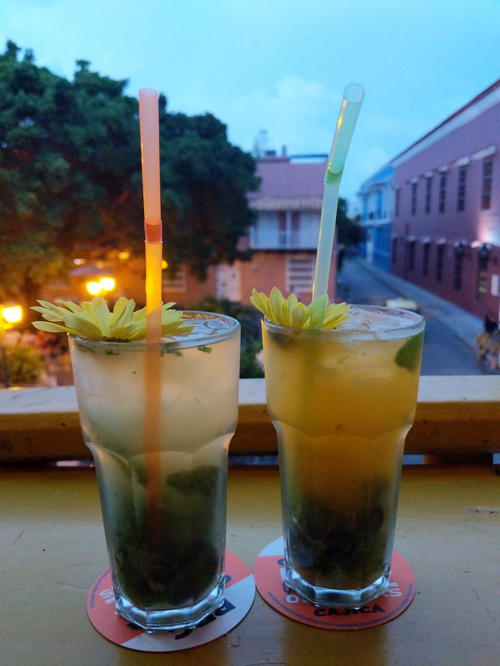 Europe
If you live on the East Coast of the US, traveling to Western Europe will take "almost" as much time as getting to places like California. This is why we are recommendations a few babymoon destinations in Europe: for the same reason I always say the flights from NYC to San Francisco take just about as long as getting to Dublin. See for yourself when you start doing your flight research, and use these babymoon tips!
An Ireland road trip on the Wild Atlantic Way
If you have a week or more to take for your babymoon, let us recommend road tripping in Ireland. Why a road trip? Because Dublin's really small (kidding, but it is!).
In all honesty, we had a lovely time road tripping on the West Coast of Ireland, and if you calculate distances (they're larger than they appear), you could cut your driving into one and two-hour increments to that there's always room to stop and use a bathroom.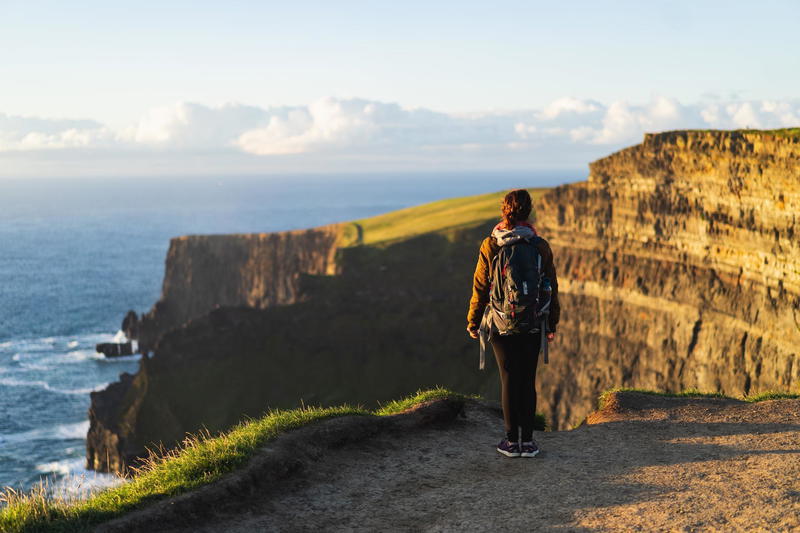 Why is Ireland a great babymoon destination?
Ireland is super safe, and if you don't like crowds, you're in luck because it's verrrry sparsely populated.
While the beer culture may not be an option for you during pregnancy, it doesn't mean Ireland's bar and pub culture is off limits. Think about all the nights you can spend watching live music with fiddles and singing in cities large and small.
Ireland is beautiful, both in its small towns and its nature. Without doing much strenuous hiking at all, you can be up close with nature as soon as you step out of your car if you're on the West and South coasts.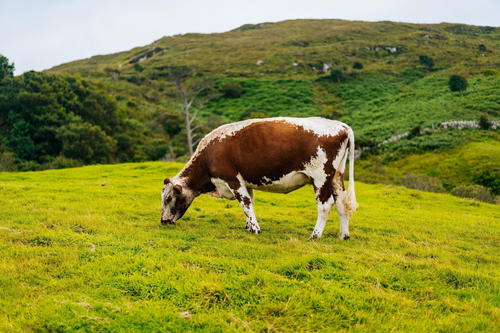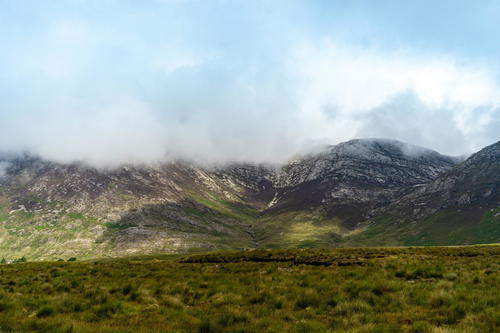 An Iceland road trip on the Ring Road
Best known for its safety and proximity to the East Coast of the US, Iceland continues to be a pretty popular babymoon destination choice! If you have a budget that can tackle the higher cost of travel in Iceland, then head on over with a short flight (less than six hours) and you'll be walking around Reykjavík in no time. Check out our Iceland travel guide here.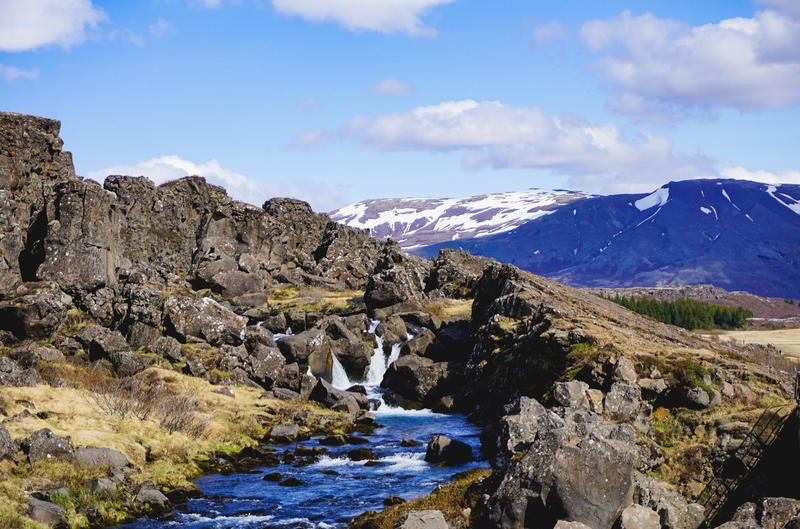 Why is Iceland a great babymoon destination?
Iceland is a great babymoon destination for late May to mid-August because of its warmer (yet still moderate) temperatures and lo-o-o-ong days with late sunsets around the Summer Solstice in late June.
If you want to fly for your babymoon destination getaway, but you don't want to spend too much time in the air, the flight time to Iceland is ideal!
Similar to the Ireland road trip babymoon idea, renting a car in Iceland's capital and heading out on the Ring Road to see the amazing nature there is a relaxing way to enjoy time with your partner and have some adventure.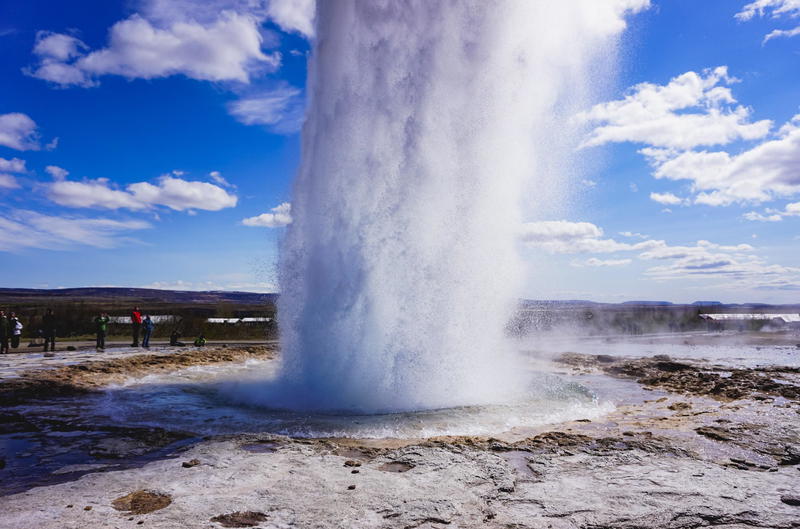 Lisbon and Porto, Portugal
Don't even get me started with how much I love Lisbon and Porto! These two cities are great together, and perfectly lovely if you choose only one to visit on your babymoon. With so much to do and things to do nearby, these two choices remain one of the shortest flights to Western Europe if you can handle the seven hours in the air during your second trimester.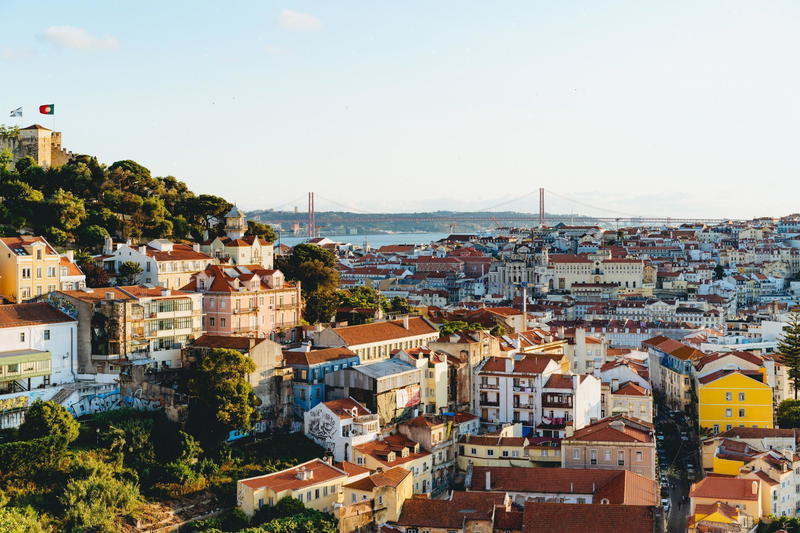 Why is Lisbon and Porto a great babymoon destination?
The scenery, the architecture, the culture, the history and the nightlife all make Lisbon and Porto excellent places to get romantic with your partner during your babymoon trip. Just look at these photos to see your perfect day in Portugal's capital.
Both Lisbon and Porto, and Portugal overall, are known for being super safe.
In the last few years, both cities have opened memorable and unique accommodations. Check out our review of The Lisboans Apartment-Hotel in Lisbon, for example.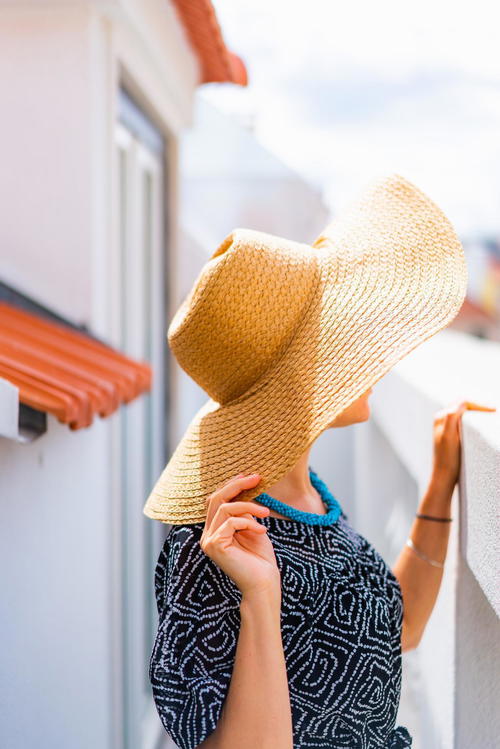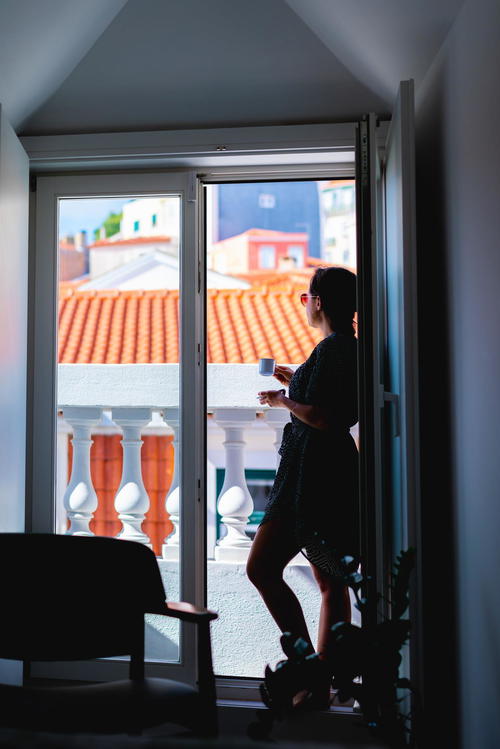 And for the more adventurous type (aka us before we had our baby) you can easily rent a car from Lisbon and head down the coast. We did this during a road trip and absolutely loved searching the map for beaches and driving to them all!
The Canary Islands, Spain
If you are in the mood to have a layover in Lisbon before arriving at your final destination, consider the Canary Islands.
"Where's that?" you might ask, as I did, four years ago before ever stepping foot in the Canaries. The Canary Islands are the Hawaii of Spain, so to speak, located much closer to Africa than they are to Europe, but conveniently in the same time zone as England.
Why would this be a nice babymoon destination? Well, if you are coming from the East Coast, they'll probably be less flight time than Hawaii, and there's so much to do, among seeing small towns, volcanic scenery, black sand beaches and a bit of nature!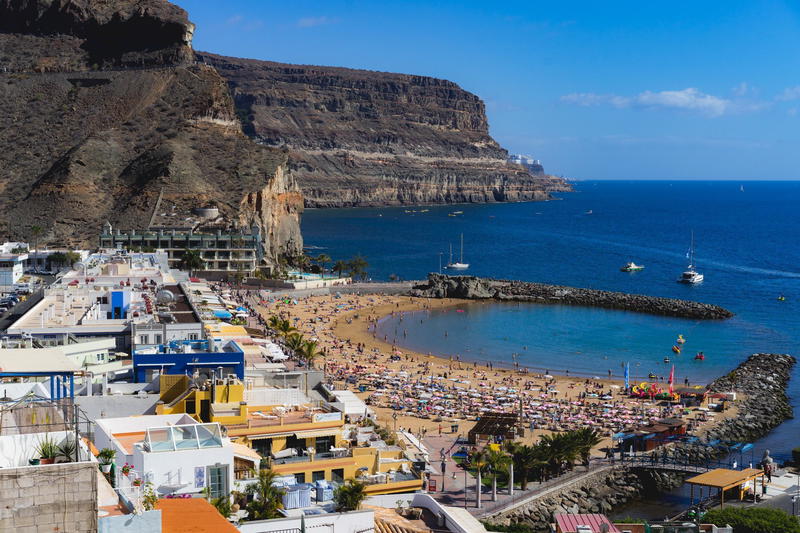 Why is The Canary Islands a great babymoon destination?
The weather in the Canaries is never truly too hot nor too cold, and I can tell you from my heaps of research from when we chose to go to Gran Canaria in February that it is effectively the "warmest place in Europe" in the dead of winter.
For babymooners, shack up in romantic hotels overlooking volcanic mountains or rocky beaches, and enjoy interesting flora and fauna found few other places in the world. For example, check out our photos of the village La Orotava, in Tenerife.
If you've got the energy to do a long layover on the way, you could spend time in mainland Spain or Portugal if your flight trajectory allows. Just remember to rest!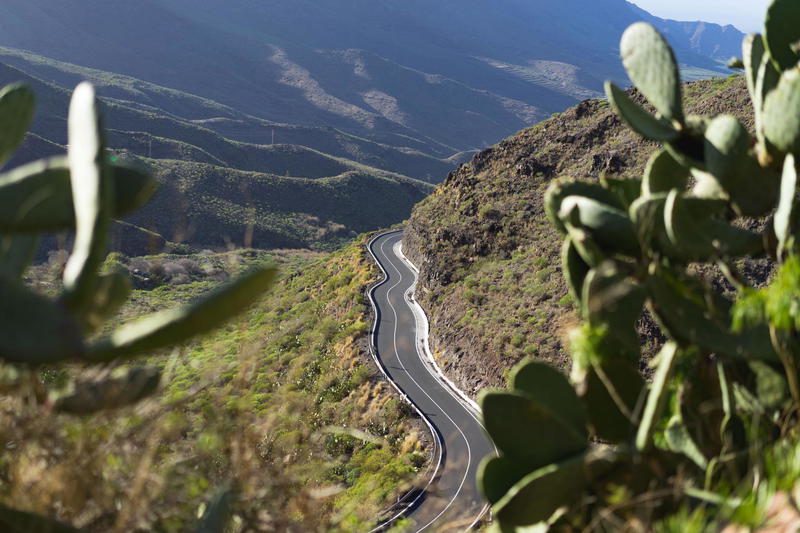 An England trip through London and beyond
During my babymoon trip destination research, I was intrigued by the thought of flying from NYC to London, at a smidge less than seven hours of flight time (only one hour longer than getting to California!). A trip to England would make a great babymoon, right?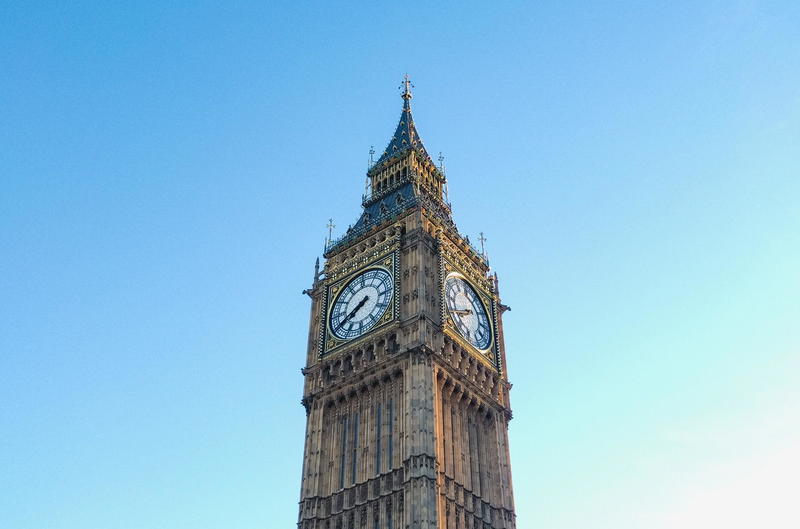 Why is England a great babymoon destination?
For convenience, England is (obviously) English-speaking, so if you had a medical emergency, there would be no communication barrier in getting assistance and help.
Whether you wish to stay in London for your trip or head out to the country on a train, there is lots of romance to be had between you and your partner in between dining, nature, culture and history.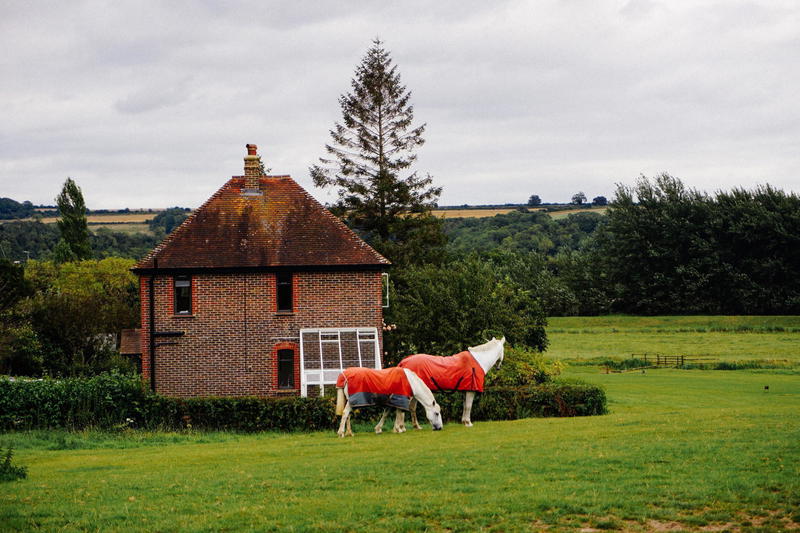 A Scotland trip to Edinburgh and nearby
Again with my babymoon destination flight research, I was drawn to the idea of going to Scotland with Dan in order to fly to western Europe on a 6h50m nonstop United flight and arriving there so quickly. I started looking into hotels in Edinburgh and ways to see the gorgeous and stunning scenery outside of town. I was hooked!
Why is Scotland a great babymoon destination?
If you'd like to visit a city, but not a big city, on your babymoon, Edinburgh is a good choice because it's only around 500,000 people (smaller than both Baltimore and Boston).
You can arrange hassle-free day tours to other destinations within Scotland from Edinburgh, such as Loch Ness. Take the stress out of your trip and let someone else do the driving, on the left side of the road!
With very mild temperatures throughout summer, consider that Scotland is a great babymoon travel idea for May through September.
Enjoyed our article?
Consider supporting us! We're a 2-person team (learn more about us here) and your support enables us to create quality content. Thank you!