What Is a Digital Nomad?
A digital nomad is a person who works remotely and chooses to travel to new places where they can try living in new cities or countries, and also be successful at their jobs (as long as there is internet).
Table of contents
Close table of contents
This article may contain affiliate links. We earn a small commissions when you purchase via those links — and it's free for you. It's only us (Becca & Dan) working on this website, so we value your support! Read our privacy policy and learn more about us.
What do digital nomads actually do?
Digital nomads have a variety of jobs in an infinite number of industries. As for what digital nomads do for a living, the answers are far and wide, from customer service, to design, to remote therapy, translation, web development, engineering, sales and finance.
As for what digital nomads do outside of work, they take the time to travel the world or travel to a new city with the freedom to decide on their location.
Digital nomads work, travel and live in new places. When they are ready to move to a new place, they can travel onward, or return home!
How can I become a digital nomad?
There are two basic steps for becoming a digital nomad.
First, you need a remote job. For this, there are a few options. If your job is remote-friendly, you can go remote full-time with your company, and begin to travel. Or, you can get a new remote job, and that would let you begin to be a digital nomad.
For freelancers and contractors, you can become a digital nomad if your work is remote-friendly or fully remote. Just like with full-time work, if your freelance client or contract client is OK with you being remote full-time, you can begin to try being a digital nomad — that is, if you can find consistent fast WiFi that'll lead you to success away from home.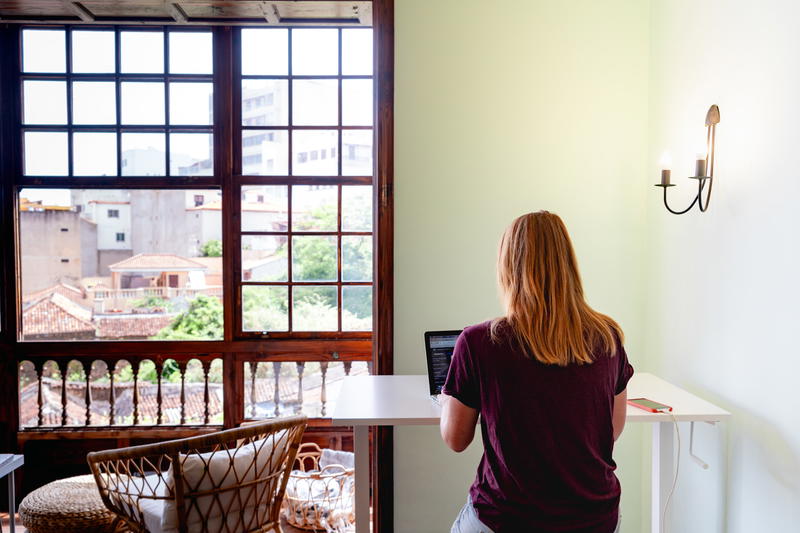 How to make money as a digital nomad?
Digital nomads make money in a few ways.
Many work full-time jobs. Some are entrepreneurs and own their own companies, and some are contractors or freelancers. Some are small business owners. And some digital nomads might be students or hobbyists, who are taking modern sabbaticals and not making money at all!
Many digital nomads, by way of similar interests, are also into investing. Investing is a passive way to increase income, no matter where in the world you are.
Where are some good places to become a digital nomad?
There are so many new places that are friendly destinations and home bases for digital nomads.
Among them are cities and towns in North America, South America, Europe, Africa, Asia and Australia — basically everywhere!
Depending on your budget, lifestyle, ideal climate and time zone, you can narrow down your choices. For a start on seeing all these places to be a digital nomad, check out our list of the best cities for working remotely.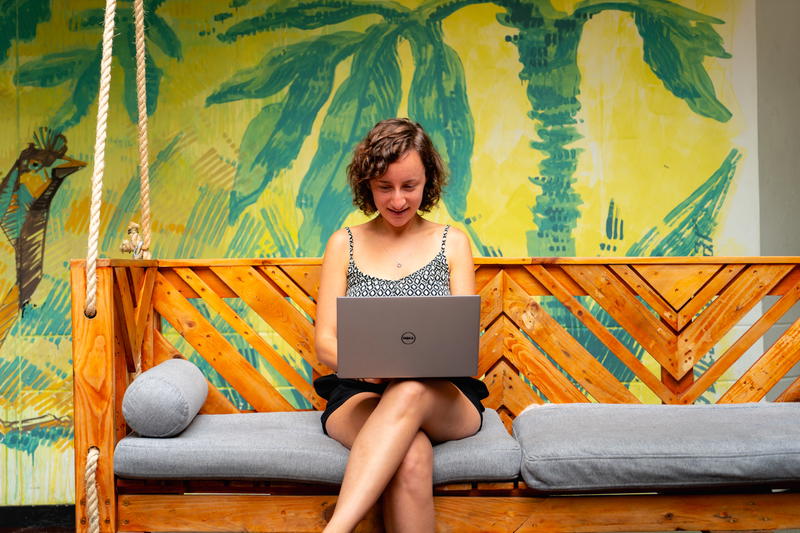 Can you be a digital nomad part-time?
Yes, you can be a digital nomad part-time, rather than full-time. Here is what that would look like.
Some digital nomads have home bases where they own a home or pay rent. In the months during which they choose to go on digital nomad trips to work remotely, they might sublet, Airbnb or rent out their homes, and go elsewhere.
Some part-time digital nomads might travel for half the year; for example, someone who lives in a cold part of Canada may travel somewhere warm to work remotely, during the coldest months at home.
Alternatively, some digital nomads may travel every other month, as to still enjoy their home city and not miss too much face time away from friends and family.
How do you find accommodations?
Digital nomads find accommodations in a few ways. It depends how fast or slow they want to travel.
For digital nomads who spend a lot of time in one place, the common term is, playfully, a "digital slow-mad."
As for accommodations, we personally have tried a few, while being digital nomads.
We have stayed in hotels where we can work remotely, and in hostels where the same is true.
We have stayed with friends who have a guesthouse on their property. We have stayed in Airbnb private rooms, and Airbnb entire homes. We have stayed in coliving spaces!
We have also traveled with work and travel programs like Remote Year, which arranges apartment-style living for digital nomads at a monthly all-inclusive fee.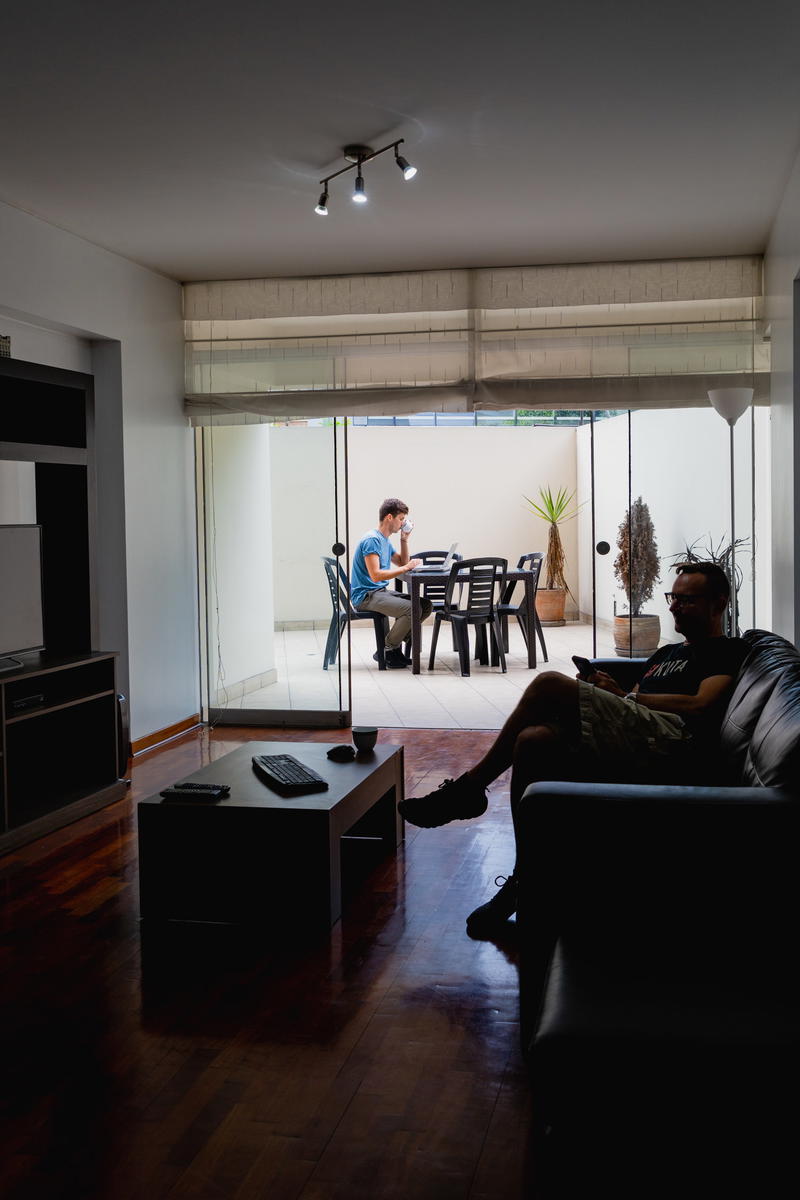 Do you need any insurance as a digital nomad?
It's not a requirement, because being a digital nomad is a lifestyle.
However, you'll gain a lot of peace of mind if you have travel insurance. You can consider insurance to protect two things.
As a digital nomad, you have be traveling with expensive computers, cameras and other items. In the event of theft, or in the instance of an airline losing your bags, having insurance will be a good idea.
Not like this is a solution, but you can find some of the best budget friendly cameras here and the best travel cameras here.
For yourself, and when you travel, literally anything can happen. You can become sick, break an arm, get food poisoning. Anything. Having some travel health insurance is an excellent way to protect yourself and your bank account.
We recommend Safety Wing or World Nomads for insurance options. We encourage you to check out their prices and services to see if it's a fit for you. See more at our guide to how to prepare for a long trip.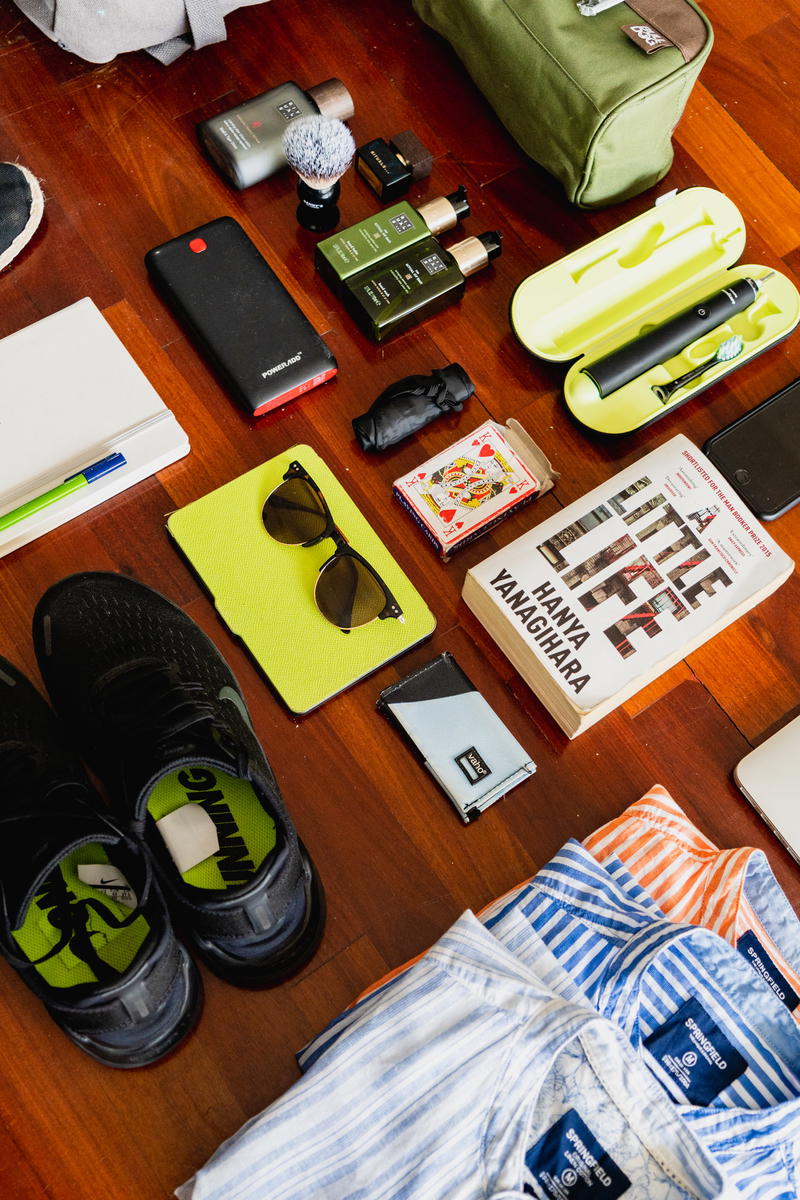 What are the benefits of being a digital nomad?
The benefits of being a digital nomad range from changing your work environment to inspire more creativity, to being able to combine work with travel.
For many people, their home office or their traditional office has become mundane: the same environment every day, the same lunch every day, the same commute every day. Being a digital nomad and not being attached to any single place, or, having the freedom to choose where to be located, can unlock creativity, positivity, adventure and new experiences.
Another benefit of being a digital nomad is that you can combine work and travel, together at the same time. For many professionals, this is a huge change, because many companies only give two weeks of vacation, or, you have to accrue time at a new job before you can take substantial time for PTO.
Being a digital nomad lets you work in a new city or a new country, and using your days off and weekends to explore through tourism, travel, adventure, hiking, eating, shopping, learning new skills or crafts, and more.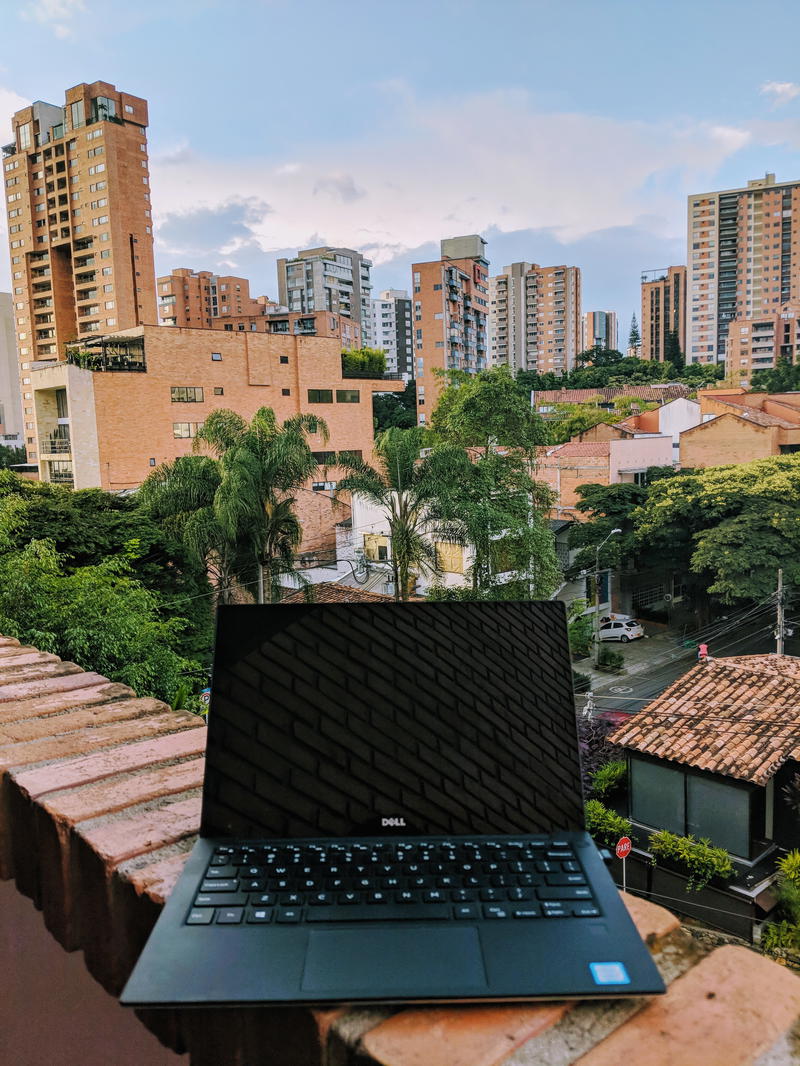 What are the disadvantages of being a digital nomad?
There are a few disadvantages of being a digital nomad.
For one thing, your friends and family may have trouble a) understanding why you made the choice to become a digital nomad and b) exactly what you're "doing" while you're being a digital nomad.
This can create rifts in friendships, relationships and family ties, if handled poorly.
Another disadvantage of being a digital nomad is transience. If you being to live in a new coliving space, a new city with new friends and within a new community, you will experience people coming and going. And sometimes, the "going" feels like it happens more than the "coming," especially with folks with whom you've made a great bond or friendship.
A way to avoid the disadvantages of being a digital nomad is spending significant time in one place, and speaking about your decision to become a digital nomad through transparent, honest and thorough means, as you explain the choice and your plan.
Enjoyed our article?
Consider supporting us! We're a 2-person team (learn more about us here) and your support enables us to create quality content. Thank you!