Cartagena Travel Guide: Best Things to See and Do
Written by Becca
•
Updated on September 17th, 2023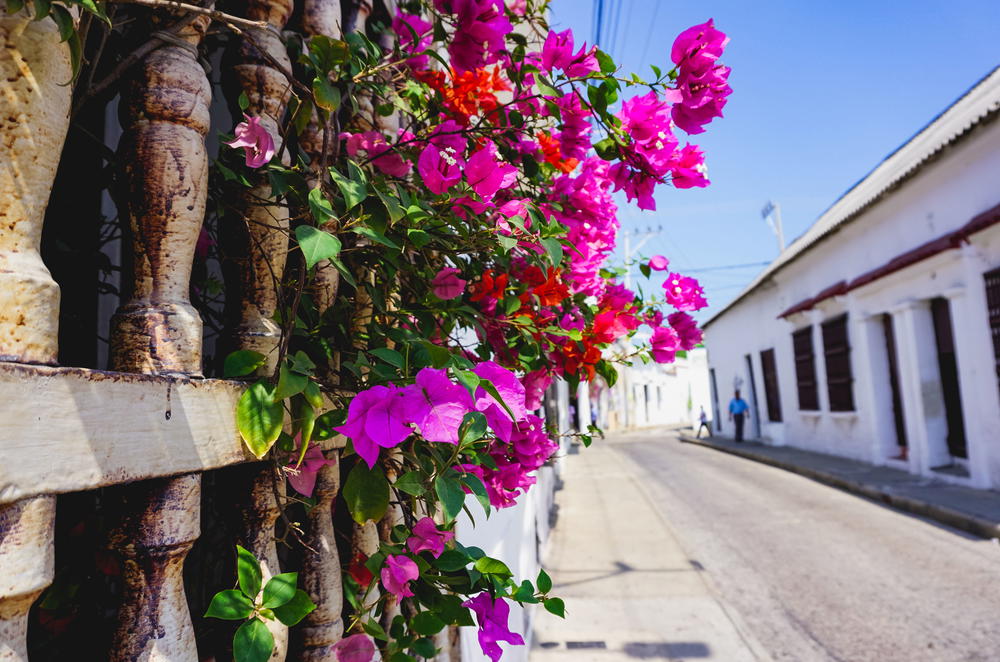 An epic destination for a Colombia trip, here are our essential Cartagena travel tips for safety, solo travelers, the best times to visit, what to do and what to avoid.
This article may contain affiliate links. We earn a small commissions when you purchase via those links — and it's free for you. It's only us (Becca & Dan) working on this website, so we value your support! Read our privacy policy and learn more about us.
Cartagena: a traveler's dream, right on the tropical north coast of Colombia. Many call it the gem of the Caribbean, and it certainly gets the most attention from travelers.
What's the big deal about Cartagena? Is it beautiful? Is it safe? Should you go there alone, or as a solo female traveler? Is it romantic for couples? Is it cheap for backpackers?
There are so many questions to ask about traveling to Cartagena, and they're questions that I had myself, before I went twice to Cartagena during trips to Colombia in a span of less than three years.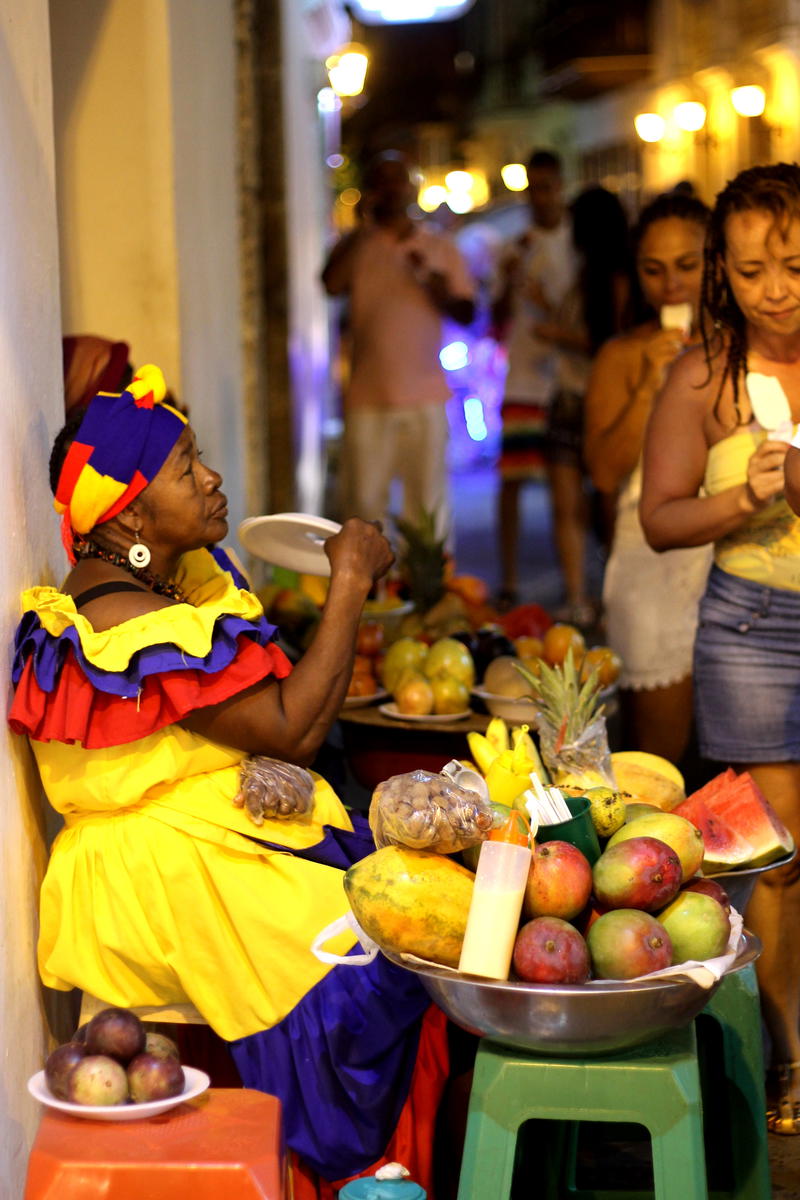 A big draw for travelers from North America is that Cartagena is one of the easiest destinations for traveling into South America, given that it's only five hours nonstop from NYC, and only three hours from Miami. A trip to Cartagena is closer for many people in the US than a trip to Los Angeles or San Francisco!
There's a lot to know about traveling to Cartagena, and there are quite a few things I'm going to tell you so that you can decide if this is a good vacation destination for you.
What should you know before traveling to Cartagena, what are the best things to see, and what should you avoid? Here's the real deal.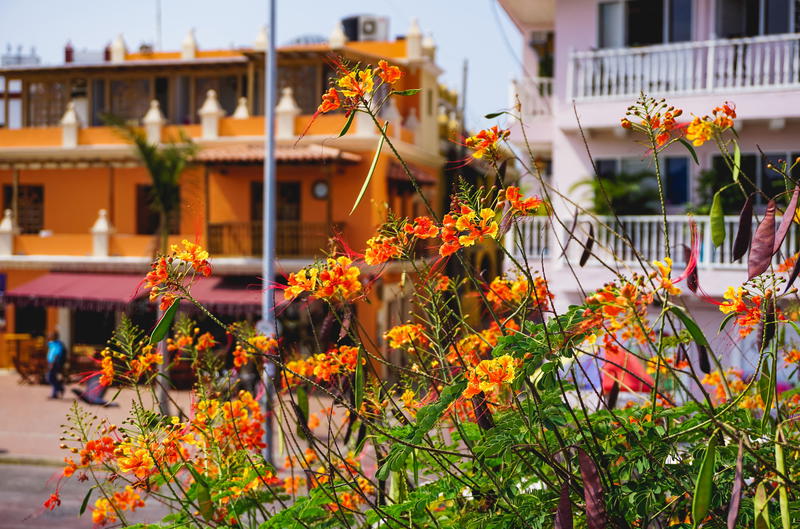 Should Cartagena be on my Colombia itinerary?
Yes, Cartagena is a great destination to add to a Colombia trip itinerary.
If I may be completely honest, a trip to Cartagena is worthy of five to ten days, to see the whole Caribbean North Coast region (Cartagena - Santa Marta - Minca - Tayrona National Park).
If you are intent on seeing several regions of the country of Colombia (which is huge, by the way), you can add Cartagena as your first or last stop.
Cartagena makes a logical start or end destination after also visiting the Bogota, the Medellin region, the Colombian Coffee region and Salento and then, a place like Guatape.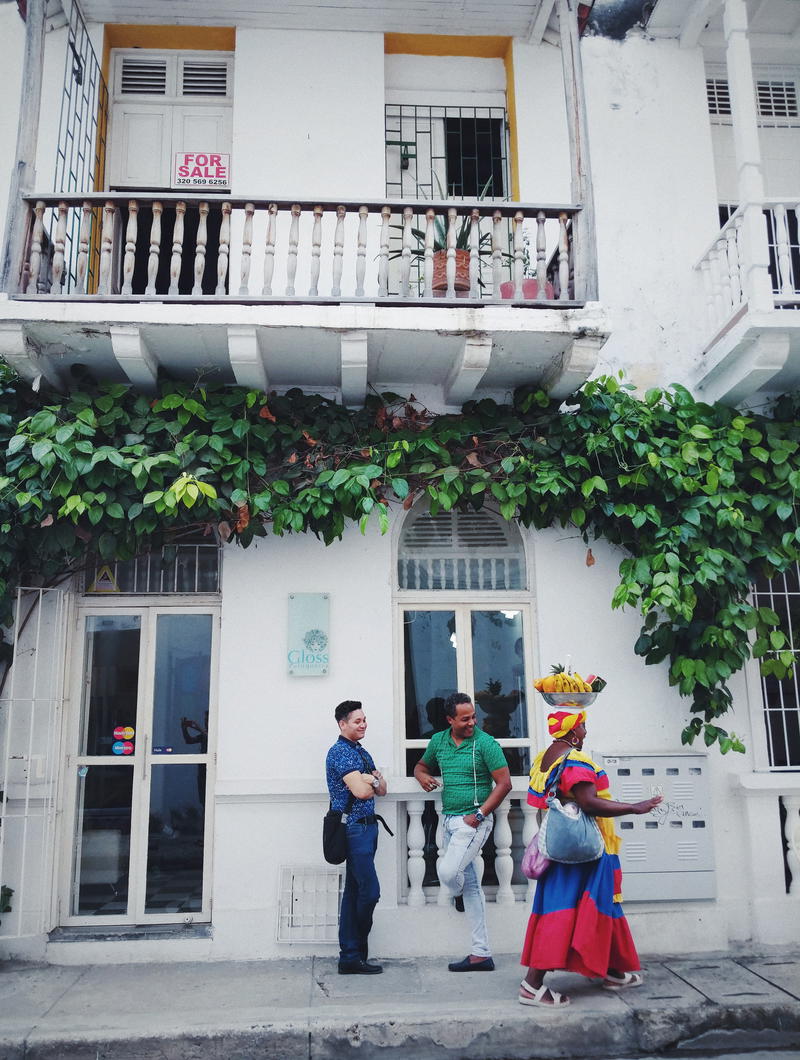 Does Cartagena make a good entry point into Colombia?
Cartagena is an ideal destination for entering Colombia internationally, especially if you are flying from the US, or Canada. The Cartagena airport is ready to welcome international travelers, and typically, no tourist visa is required in advance.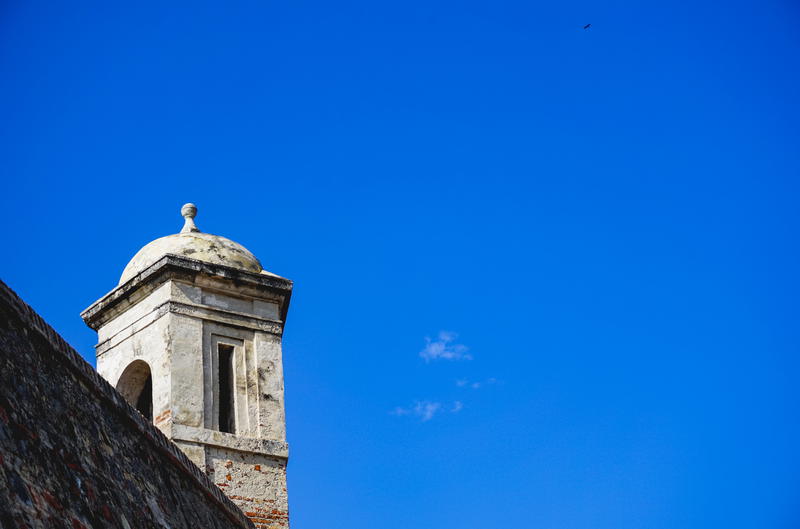 When are the best and worst times to visit Cartagena?
I've been to Cartagena in January-February, and also in November. I find that late fall into much of winter is the perfect time to visit Cartagena and the surrounding regions. I'm also biased, because, living in NYC, this is why Cartagena and neighboring Santa Marta are on our list of warm places that are best for escaping the cold of winter.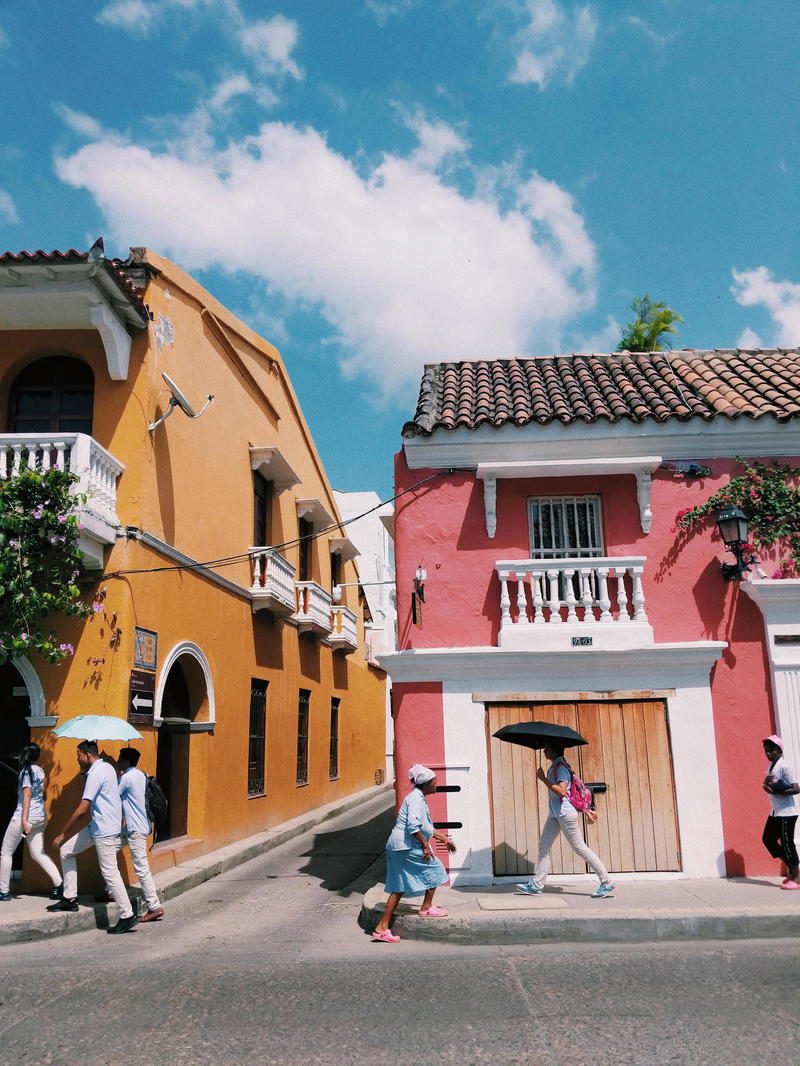 Best time to visit Cartagena
Most people will say the best time to visit Cartagena is from December to April. This is because these months are slightly cooler than the Colombian summer, which runs from May to September. These months, despite it being hot (by most people's standards) during the tropical Caribbean coast winter, are even hotter.
Worst time to visit Cartagena
If you live in the US, you may be familiar with what we refer to as Hurricane Season, which we all know is from June to October or so. Noticeably, Cartagena gets the most rain during this warm time of year, so to enjoy the dryer weather, travel to Cartagena when I've gone there: between November and March.
When are the days longest in Cartagena?
As photographers, we put a lot of emphasis on the length of a day and the amount of daylight a place receives when we make travel plans. Given that Cartagena and most of Colombia lie close to the Equator (see: location near Ecuador), the length of a day in Cartagena is generally similar all year round.
If you visit one of our favorite websites, Timeanddate.com, you can see a visual of the sunrise and sunset times in the Cartagena region. The latest sunset will be in mid-June at 6:22pm, and the earliest will be in late December at the winter solstice, so it's around 5:43pm.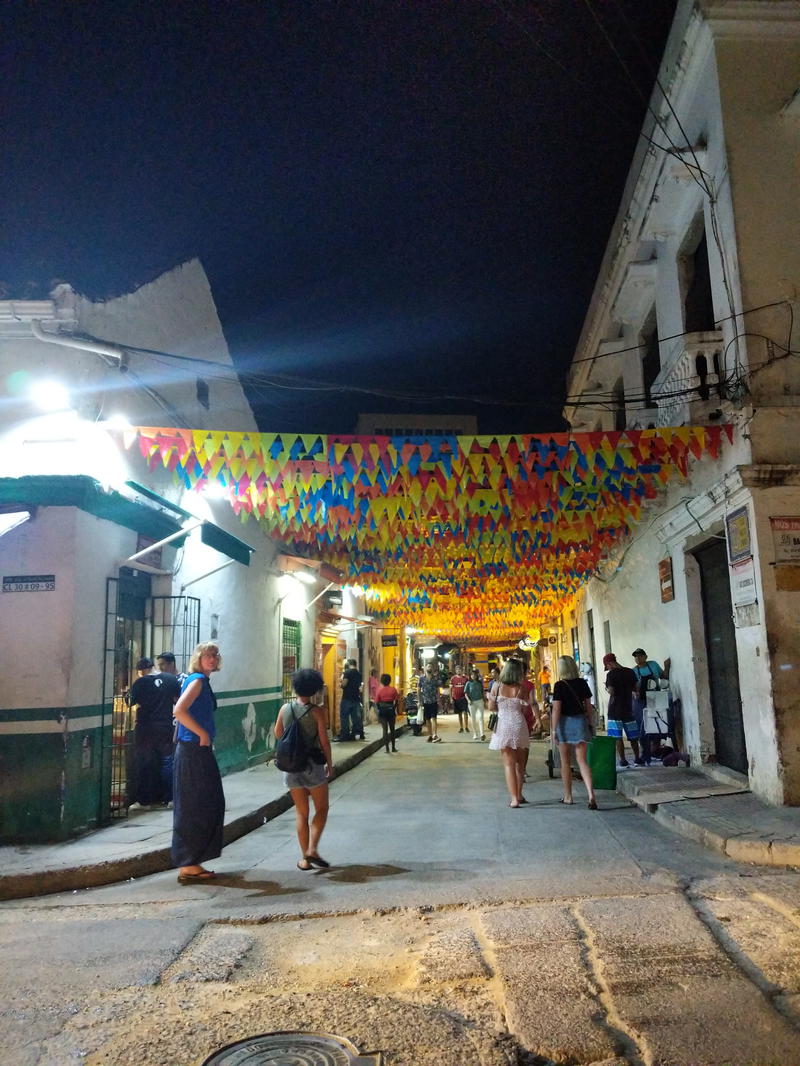 Is it expensive to travel in Cartagena?
Honestly speaking from all my experience traveling in Colombia, Cartagena ranks as one of the more expensive cities for traveling in Colombia. In fact, it is probably the most expensive. This is because Cartagena is a tourism destination, whereas other cities have a wider range of things for foreigners to do on a budget.
Nevertheless, if you are coming from a country like the US, Canada or anywhere in Western Europe or East Asia/Australia/New Zealand, Colombia will definitely feel like a cheap place to travel on a budget in 2023 and beyond.
Is Cartagena generally safe?
During my trips to Cartagena, I luckily have never experienced any petty crime! I'm also a pretty safe traveler: I watch my bag, I don't keep valuables in my pockets, I don't wear flashy jewelry, I don't walk around alone in the dead of night and I don't carry around too much cash.
Cartagena, especially its "Old City" and historic center (where you'll find mostly tourists and backpackers), is very welcoming to visitors. What you do have to watch out for is the city of Cartagena proper, which is a rather big Latin American city with its share of the risks/dangers that are typical for cities of its size in South America.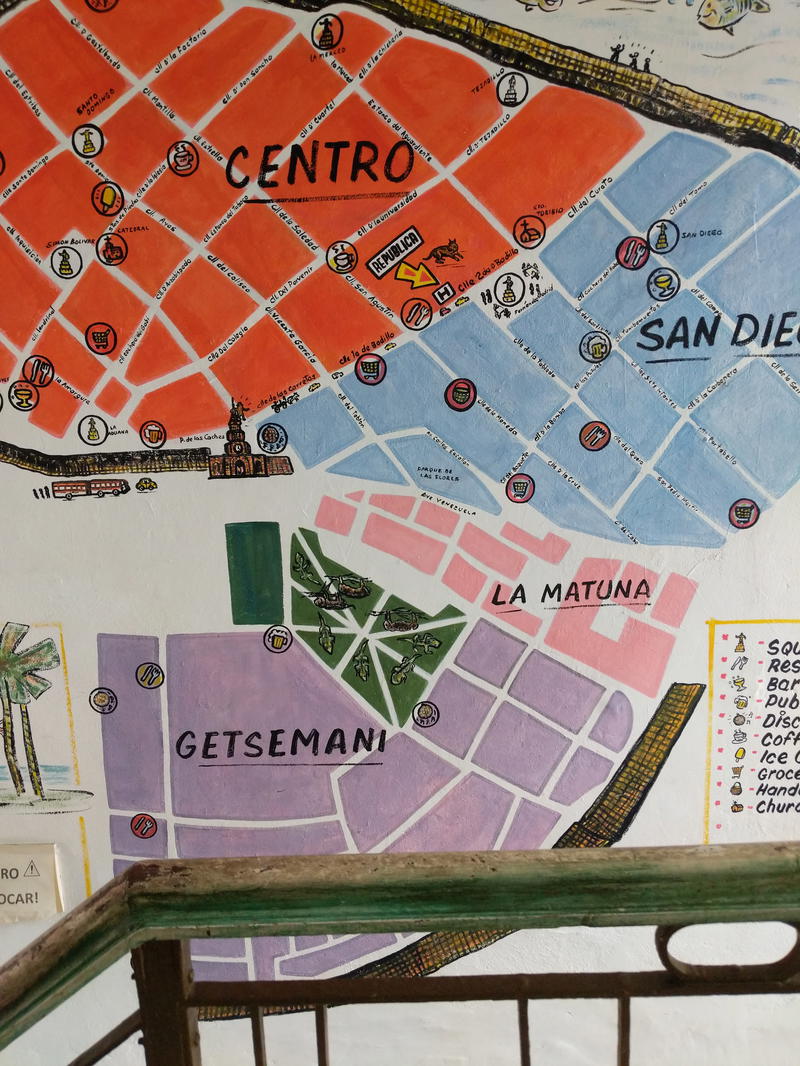 If you stick to the touristic areas, you'll be charmed by historic architecture, excellent shopping, lovely bars and restaurants, a great sunset on the city walls and probably a great guest house, hotel or Airbnb for accommodation.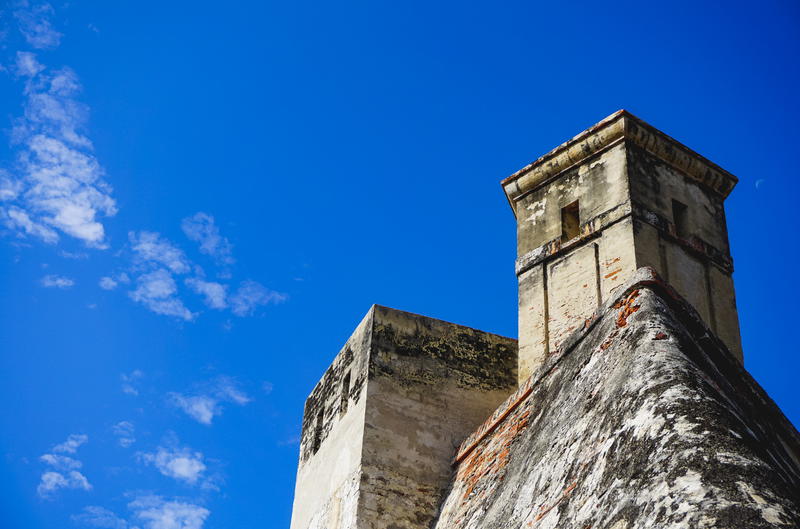 Are there scams in Cartagena?
Yes, there are scams in Cartagena and I want you to know that I was the victim of one. I was even quoted in this article by the Professional Hobo about popular travel scams in regard to my experience being scammed in Cartagena.
In short, if you follow the general rules of travel, you will be completely fine. Given my experience of getting scammed at the locals-only beach La Boquilla, I'd recommend sticking to the beaten path in a place like Cartagena. I got scammed because a friend and I decided to do our own thing and take the path less traveled, deciding to take a taxi to a beach outside the city known for being much less touristy and sure enough, we were the only foreigners there.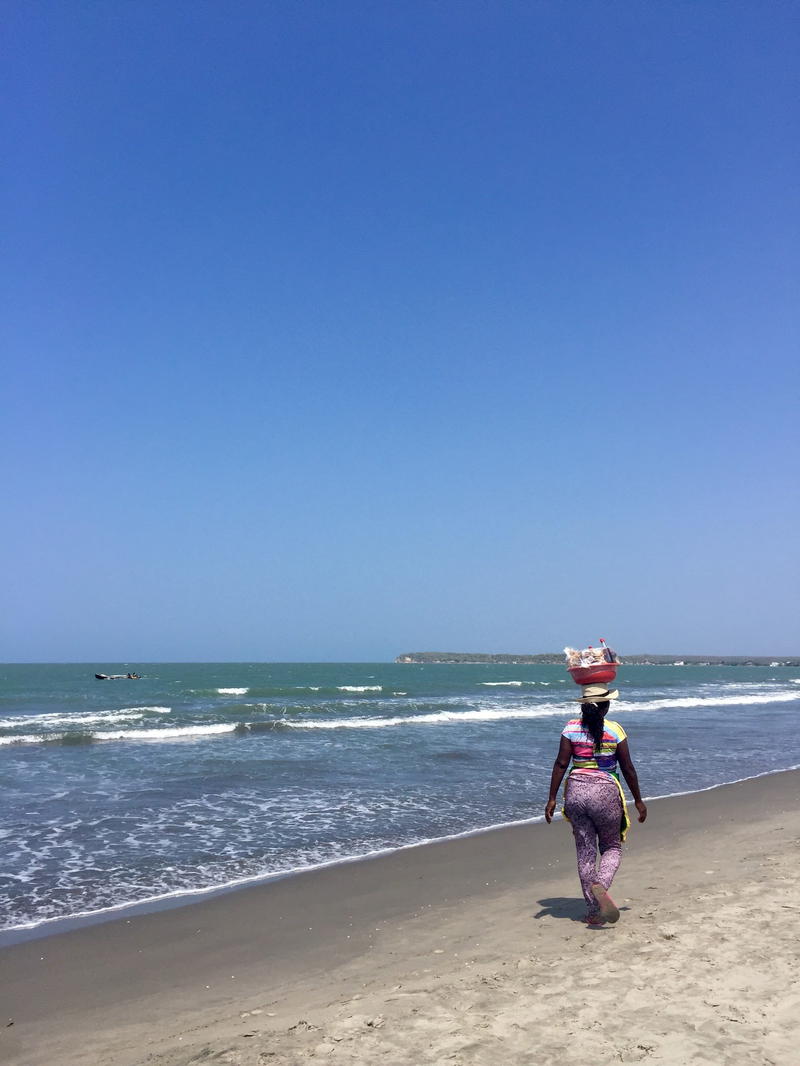 We sat down in our own private beach tent, and were treated to drinks and food from a man who refused to show us a menu (big red flag). We were "treated" at the end to a bill of $100 USD, which, for what we got, was a grossly inflated bill that he knew we'd pay because there was no one around to help us — no police, no one to take our side, no one who had seen what had happened.
In very stressed-out Spanish, I negotiated our way out of there with enough cash in hand to be able to take a taxi back to town, but they had taken most of the money we had arrived with.
I promise you that if you stick to the recommended areas, use TripAdvisor reviews and popular travel blogs to recommend your day trips and places to eat, you will experience no harm whatsoever. It's only if you stray outside the comfort zone that you could get into situations where no one is around to defend you if you're being bullied by a scammer.
Is Cartagena a safe trip for women?
Cartagena is absolutely a safe destination for women! I say this because I have traveled solo to Cartagena from Santa Marta by bus and spent time there on my own, and I have also been on a ladies' trip with a gal pal of mine!
In the Cartagena walled city and historic center, there are so many women travelers from around the world, and there is very little targeting of anyone for just being female.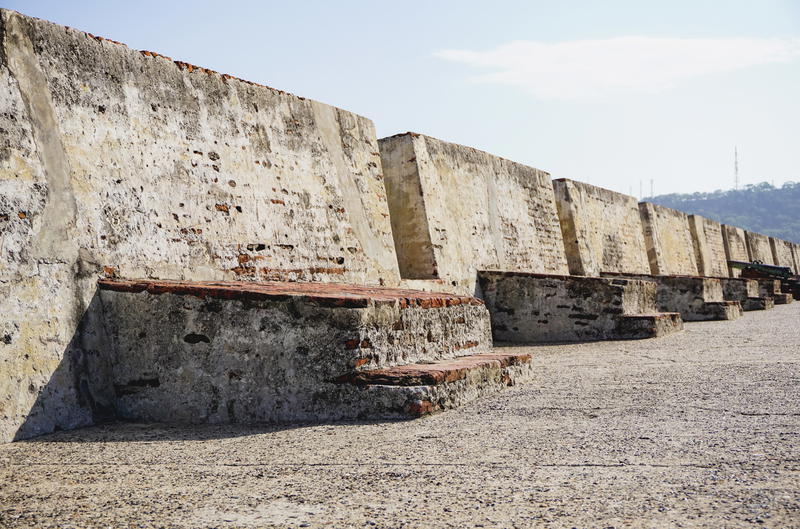 I would feel completely confident and safe if you took me right now and dropped me into Cartagena as a solo female. I'd be ready to party and explore!
Is Cartagena a good destination for solo travel?
I'll say yes to this one too: Cartagena is a great destination for solo travel! In fact, having been a solo traveler there myself, I can attest to some very social hostels, many excursions to take in groups as ways of meeting other backpackers and general confidence in safety.
We even named Cartagena as one of the best cities for solo travel this year.
Dare I say that Cartagena actually would make one of the best destinations for solo travel in Colombia, up there with Medellin.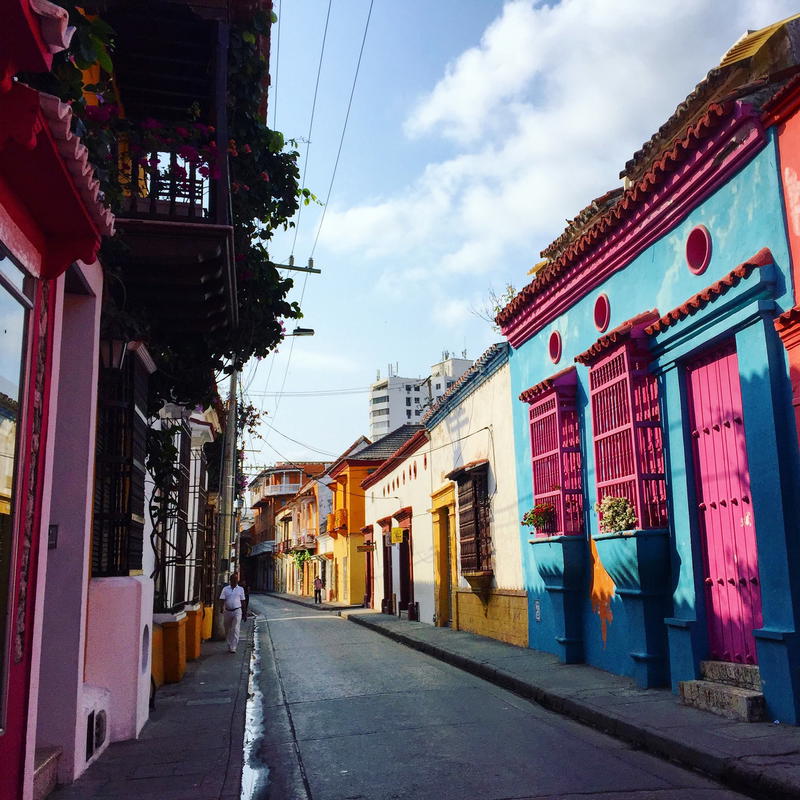 What are the top things to see in Cartagena?
Having now been to Cartagena with a guy friend, with a girl friend, with myself as a solo woman and also with my husband, I have a lot of favorite places in Cartagena to recommend! You can put the following places on your list of places to see in Cartagena.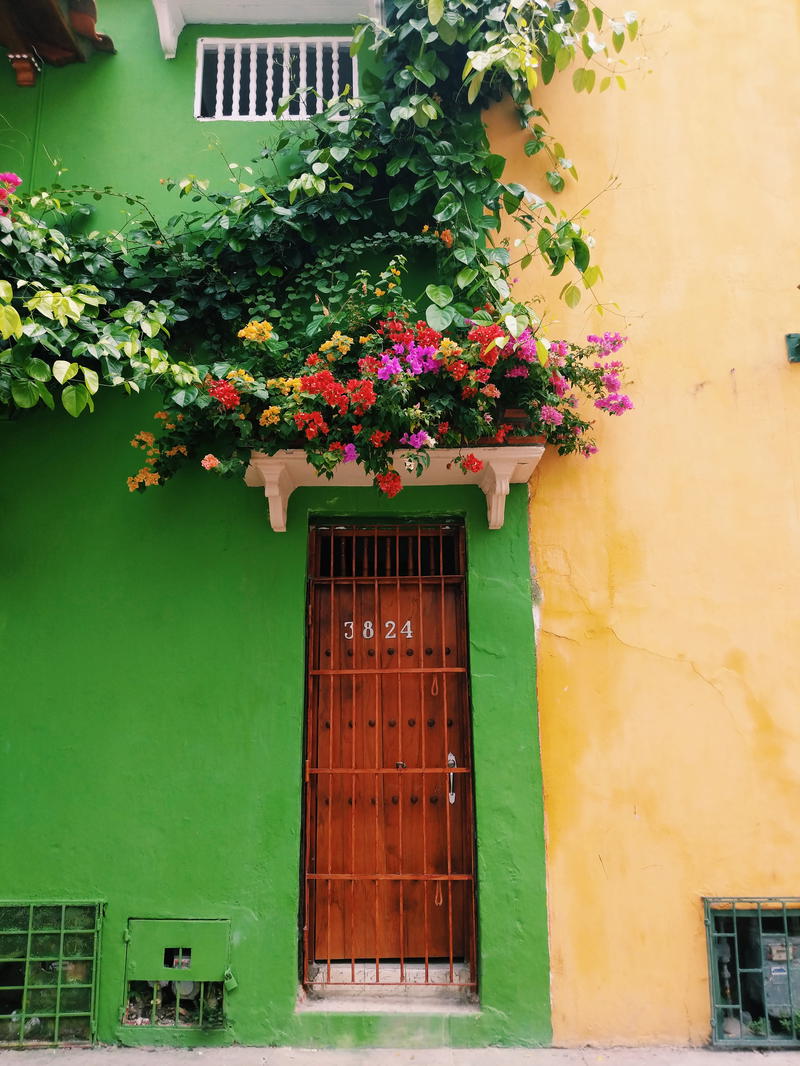 Additionally, Cartagena has plenty of photo spots for anyone who wants to take a great Instagram (or TikTok). Find these spots in your map and make sure to go during golden hour for great lighting.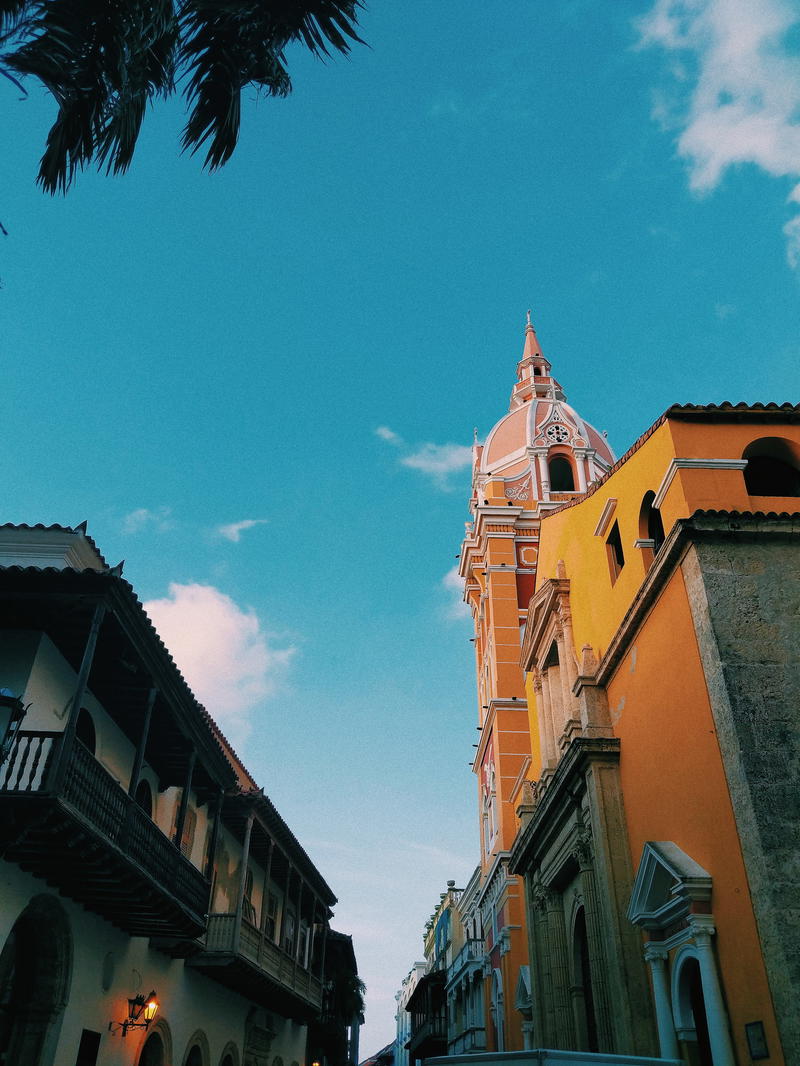 Plaza de Santo Domingo
This is a wonderful bustling square with sculptures, live music, outdoor dining and more.
Monumento Torre del Reloj
One of the most popular spots for taking photos in Cartagena, this is a big historic yellow clocktower with a big public square.
Muralla de Cartagena
Don't forget about the city walls of Cartagena that line the Caribbean Sea! This is the best place to watch the sunset.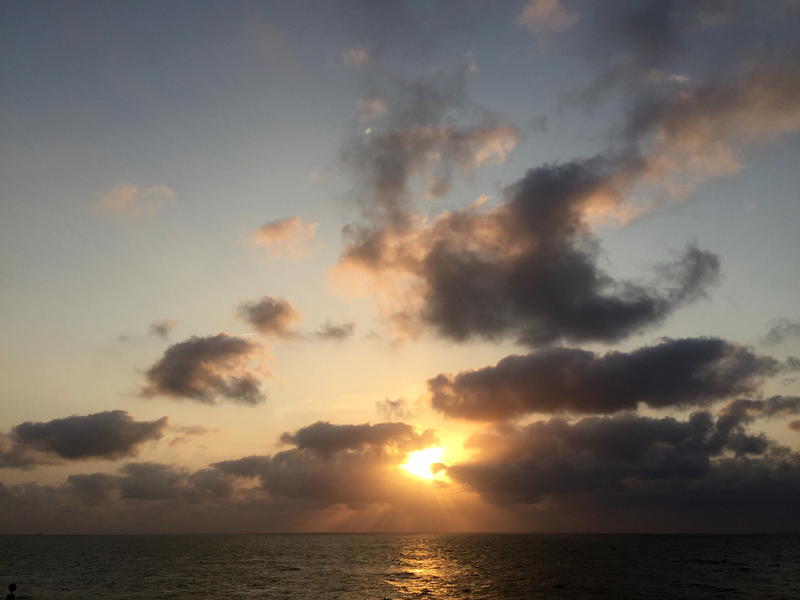 Baluarte de Santiago
This is a specific place on the city walls overlooking the water that makes great sunset photos, too.
Plaza de la Aduana
This is a colonial square with statues, colorful buildings and great lighting for taking photos to remember your trip.
Plaza de la Trinidad
This plaza in Getsemani has local life and street vendors, and it's also where the street art tour commences.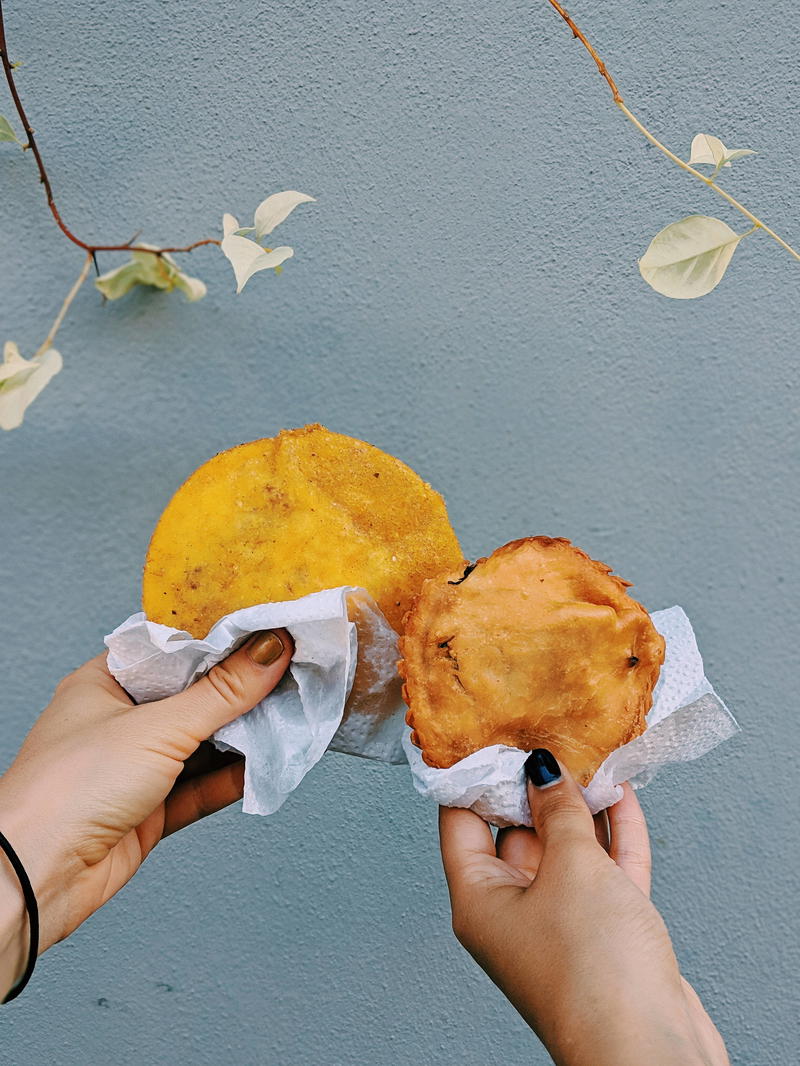 Castillo de San Felipe de Barajas
If you're up for the very heated walk from downtown or if you can take a taxi, visiting this castle can be pretty special.
The top things to avoid in Cartagena
From experience, here are the places I would completely avoid during a trip to Cartagena:
La Boquilla
I love my Lonely Planet books, but I have the Colombia guidebook to blame for the idea of 'getting off the beaten path' and going for a day trip to La Boquilla fishing beach. This is where I got scammed with my friend Kevin, and I would not recommend that anyone go here because it was neither safe nor pretty.
El Totumo Mud Volcano
I was both recommended to take a day trip to El Totumo, and I was equally advised against it. I caved (pun?) and went with my friend Sam to El Totumo on an excursion day trip from our hostel. It was completely not worth it, and it was weird.
We waited on a line to swim in the mud in the center of this "mud volcano," kind of got bathed by some women giving mud massages, and then Sam lost his GoPro and we have zero photos to remember this bizarre and pretty rip-off experience.
The excursion ended with an overpriced lunch for tourists at a place on the beach that served average seafood dishes. Please skip this Cartagena day trip, as it is overrated.
Playa Blanca
If I could, I would probably save my friend Danielle and myself the pain of going to Playa Blanca for a night. Don't get me wrong: this is a beautiful white sand and blue water beach about an hour outside Cartagena, and the bummer is that it looks much closer on a map.
After a $75 USD Uber ride, we stayed in one of the grossest beach guesthouses in a room made of wood with basic beds and a bathroom for everyone that had no soap, and this was the place with the best ratings online!
We sweated our faces off and were bummed by the complete lack of things to do after the sunset besides drink "happy hour" on the beach and wake up early just to escape our stuffy wooden bungalow room. We couldn't wait to leave.
If you must go to Playa Blanca, avoid staying the night so that you can get back to town and do something worthwhile with your precious vacation nights like visit all the excellent bars that Cartagena offers in its historic walled city for travelers.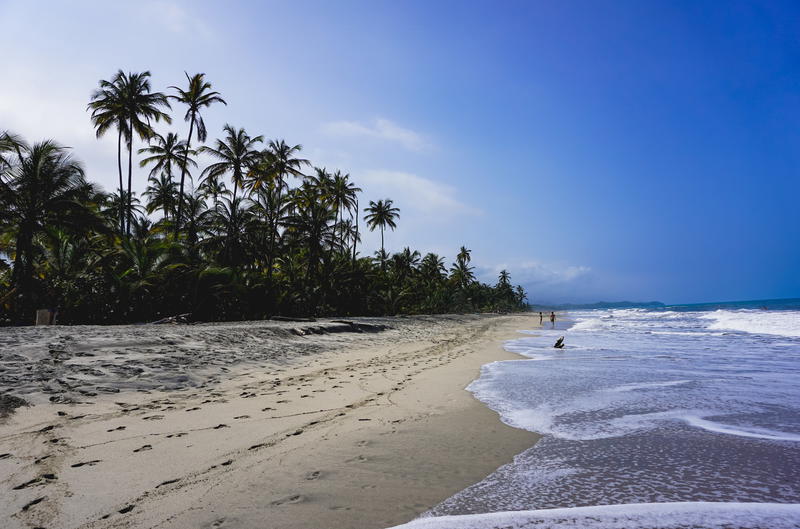 Where to stay in Cartagena: ideas at every budget
As mentioned, I've had quite a few experiences in Cartagena, hence this well-rounded guide! I've stayed in a hostel dorm with a friend, a hostel dorm by myself, a hostel private with a friend, a hostel private with Dan, an Airbnb with my friend Danielle, and … I think that's it. I've seen a good share of accommodations in Cartagena. Here are some recommendations!
An airbnb in Getsemani
My friend Danielle and I stayed at an Airbnb in Getsemani as a splurge. On the outside, it was an old historic house with a colonial facade, and on the inside, it was modern with sleek cement finishes, a lofted bed area, a renovated bathroom and a full kitchen. Luxury!
If you choose to Airbnb in Cartagena, make sure that you are selecting an Airbnb either in the historic walled city or in Getsemani, as staying in Cartagena downtown proper will require a taxi ride every time you want to come to the walled city to see the sights and experience the destination.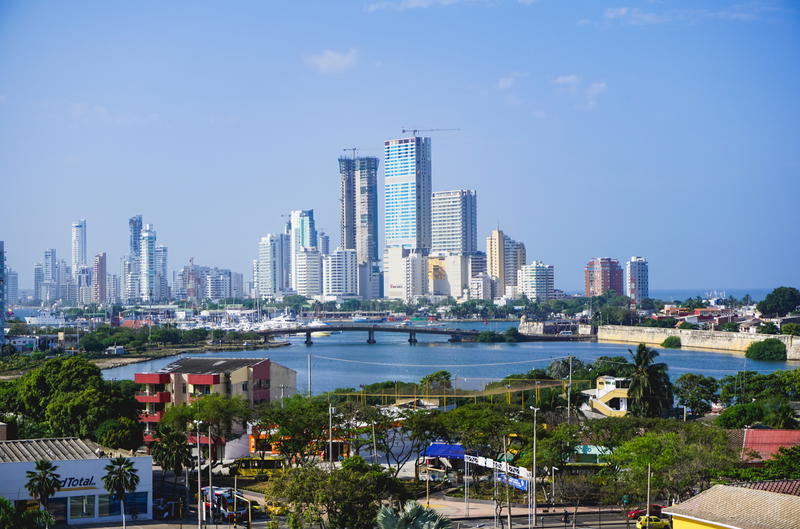 Helpful Tip
How do we book our accommodation? We run through some facts and figures, and then we debate the differences of Airbnb vs Booking.com vs Hostelworld every time we make a booking.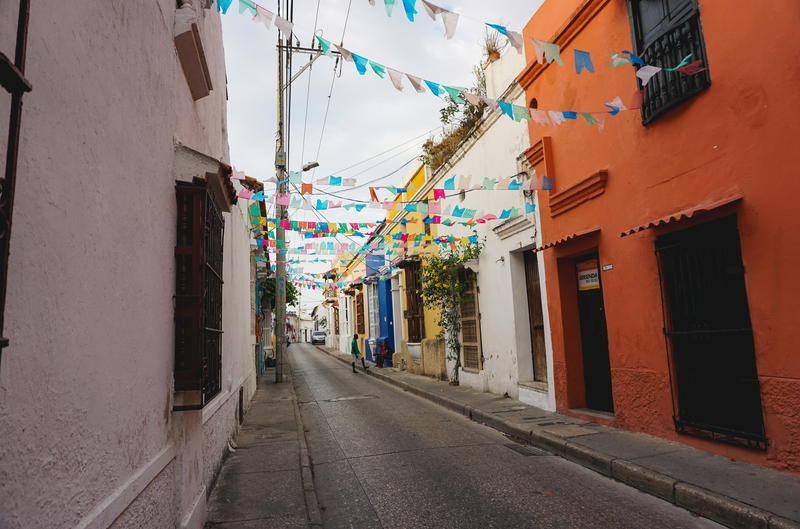 Hostel Life is Good
I never actually stayed at Hostel Life is Good, but now I remember that I showed up there to meet a friend, used the WiFi, and put this hostel in my list of places to star in my maps. Now that I'm checking it out on Hostelworld.com, I'm seeing that it has incredible ratings, a glorious rooftop and mid-range prices for immaculate rooms.
El Viajero Hostel Colombia
This awesome backpacker hostel has a perfect location, helpful staff, a cool courtyard and a super social atmosphere. Prices are super affordable, especially for dorms, so you'll pay a typical expected price for a backpacker in Latin America. Breakfast is included!
Selina Cartagena
Dan and I stayed at Selina Cartagena when it had just opened, and the perks are a coworking space, rooftop, a pool, bar and location in Getsemani. Prices are on the "higher end" of budget stays.
Where to eat and dine in Cartagena
Cartagena has a plethora of fine dining, budget eats, street vendors and snacks to choose from. One of my personal favorites are the vendors with the coconut candy that is absolutely to die for!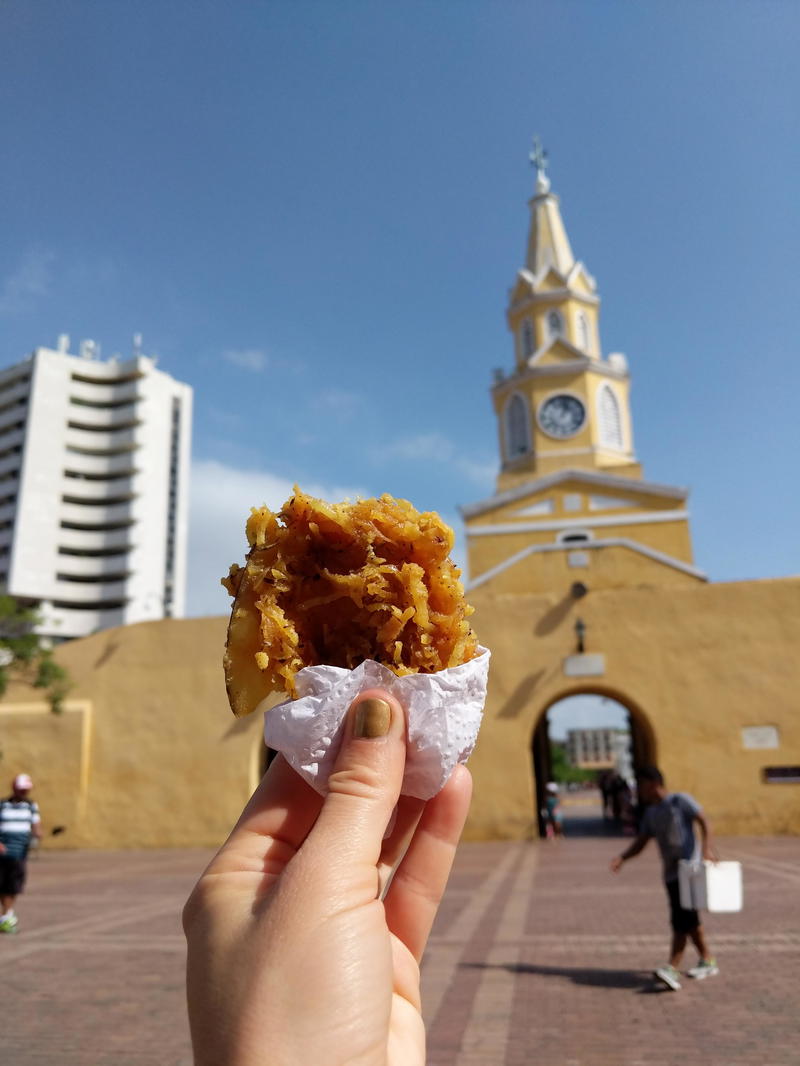 While in Cartagena, if you are a foodie, you'll want to try Caribbean Colombian-style seafood, including local types of fish, ceviche, "mariscos" (seafood) and arepas.
La Cocina de Pepina
This special Colombian restaurant is hailed as one of the best restaurants in Cartagena. You'll find it in Getsemani.
Cebiches & Seviches
This place may be operating under a new name now, but either way, you can get a seafood ceviche fix here.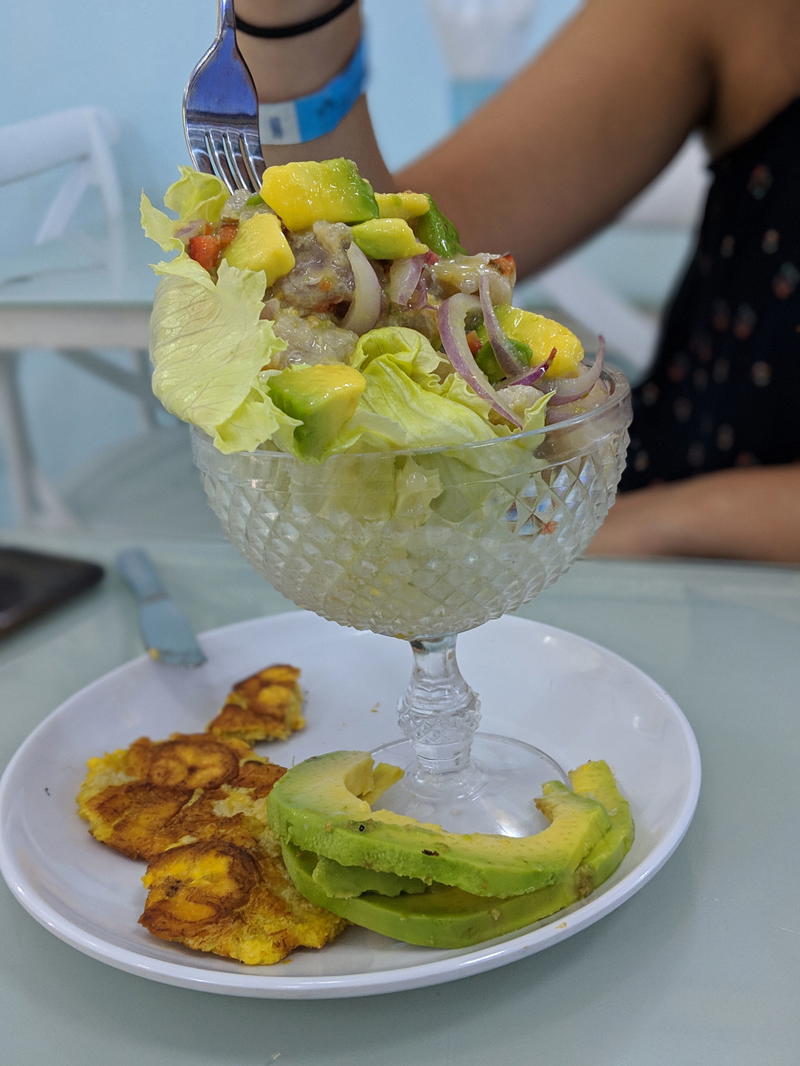 Restaurante Colombitalia
Check out this pretty cool Italian spot for ribs, some creative seafood and fun drinks.
Restaurante Pavia
Restaurante Pavia is a spot for budget eats and Italian food in Getsemani where you can grab some pizza and eat outside.
Where to drink and hit the bars and nightlife in Cartagena
Cartagena in the walled city area is super fun for travelers as you bar hop, try cocktail spots, enjoy rooftop lounges and hotel bars, too. There is no shortage of fun spots for nightlife in Cartagena and you may be surprised at the fun that can be had.
Cafe del Mar
This is the best spot to watch the sunset on the city walls! It is a total scene at happy hour. They have this website with cool drone shots.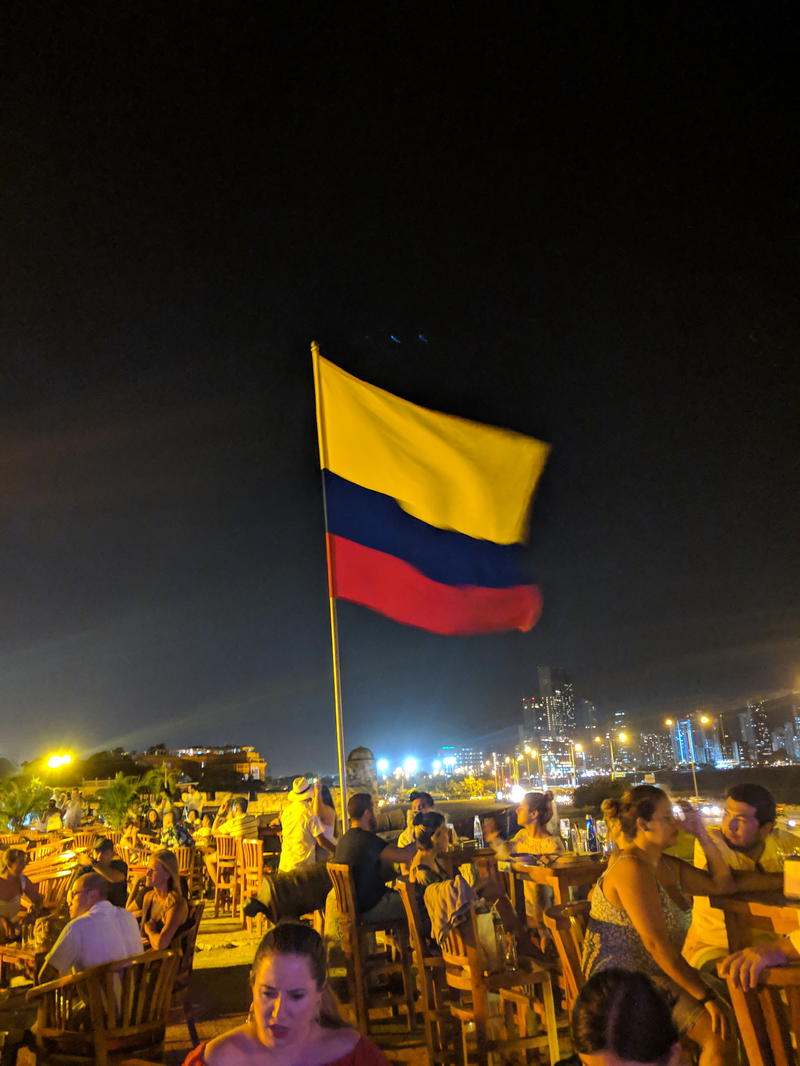 El Balcon Eat Drink Love
My friend and I found this little balcony bar off a small public square in the Cartagena Old Town and wound down and people-watched from above. Recommended!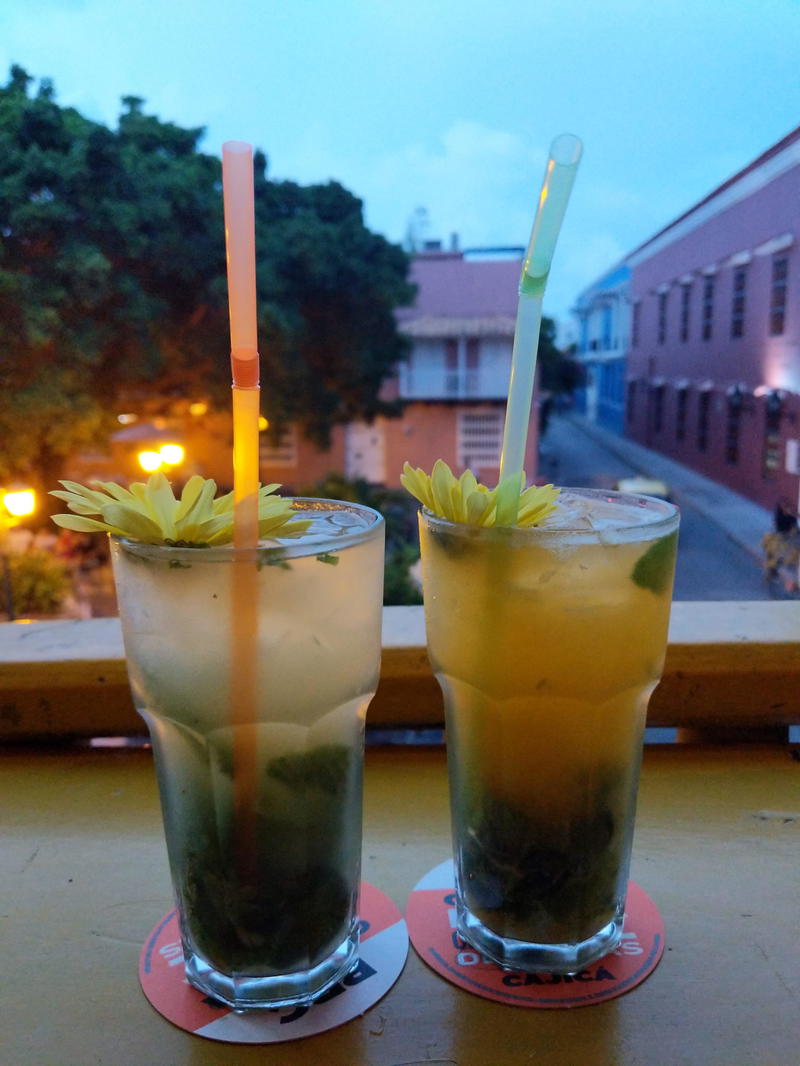 Epoca
This adorable old-school espresso bar is a lovely spot to get caffeinated near the city walls.
El Arsenal
I'm pretty sure this rum bar was voted the best bar in Cartagena, and I had a pretty fun night here. If you like rum cocktails, you'll be in for a treat at El Arsenal.
Alquímico
I'd be lying if I didn't say that this excellent cocktail bar was memorable. Definitely go with a group (or with a date) for lovely drinks, fun ambiance, a very cool secluded rooftop that makes you feel like you really went on vacation and much more.
Day trips from Cartagena
Cartagena is a good place to spend a week because you can use it as a "jumping-off" point for many day trips or side trips, as I have done in all my trips to the Colombian north coast. Definitely assess how much time you have and decide how much time you want to spend in transit, because distances will take longer than they appear. This is due to bus schedules, traffic, slow roads, or buses that make a lot of stops.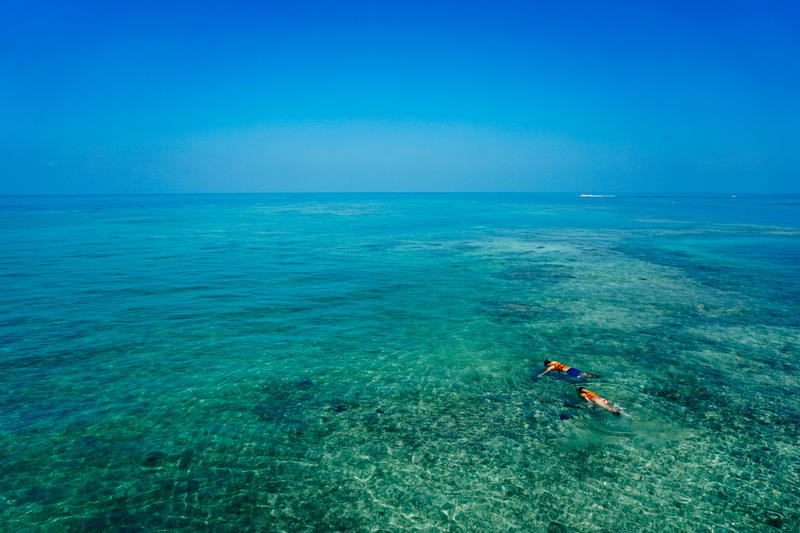 Playa Blanca
I found Playa Blanca to be underwhelming, but this was because it didn't have a ton of things to do and didn't have the infrastructure of many beach towns in Latin America. In fact, it's not really a beach town; it's a beach, with a string of basic accommodations and rustic restaurants. I did not love Playa Blanca, and I'd say if you want a real Colombian beach vacation to actually book a trip to a real Colombian beach like Palomino.
Casa en el Agua
Casa en el Agua is the party hostel on an island of its own in the middle of the Caribbean Sea and off the coast of Cartagena. To get there, you take a boat, and then you spend a day, probably sleeping in a hammock using a beer to shield your face from the sun, in a little slice of paradise (with no AC). Bookings for Casa en el Agua get absolutely crazy very far in advance, so if you plan to go with a group, book as early as you can.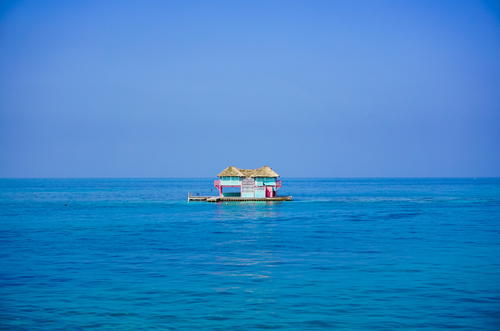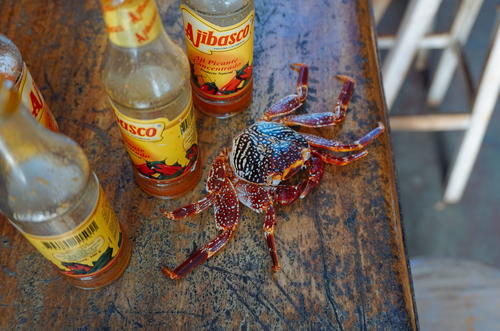 Islas Rosario
These islands off the coast of Cartagena have private resorts and hotels. Note though, that getting to them does require time, and if you'd like to go for a day trip, you must do so through a tour agency that will hire a boat for you to do water activities.
We had friends stay in a bougie resort on one of these islands, and dare I say that our friends were not immune to Cartagena's famous power outages even by paying top dollar. Beware of blackouts.
Barranquilla
Many people might say, why do you want to go to Barranquilla if it's not Carnival? The answer is that there is (as it's said) not much reason to visit Barranquilla (Shakira's hometown) if it's not near-time for the parties to start for these Mardi Gras-like festivals that shake up the city every year.
If you go at any other time, Barranquilla is the major city in the region that has a few historic things to see, and not much more.
Where to go next, from Cartagena
There are a lot of places to go next from Cartagena in your Colombia itinerary. How about a few of these ideas?
Santa Marta
Santa Marta is the next big city eastward from Barranquilla, after Cartagena. A square half-mile of a downtown will give you some delights of a colorful colonial Caribbean charm, like a cool cafe or two, some trendy restaurants, some shopping and some street markets. The beach is underwhelming, as it is not sunbathing-friendly and is not very well kept.
Use Santa Marta as your base to visit either Taganga or PNN Tayrona.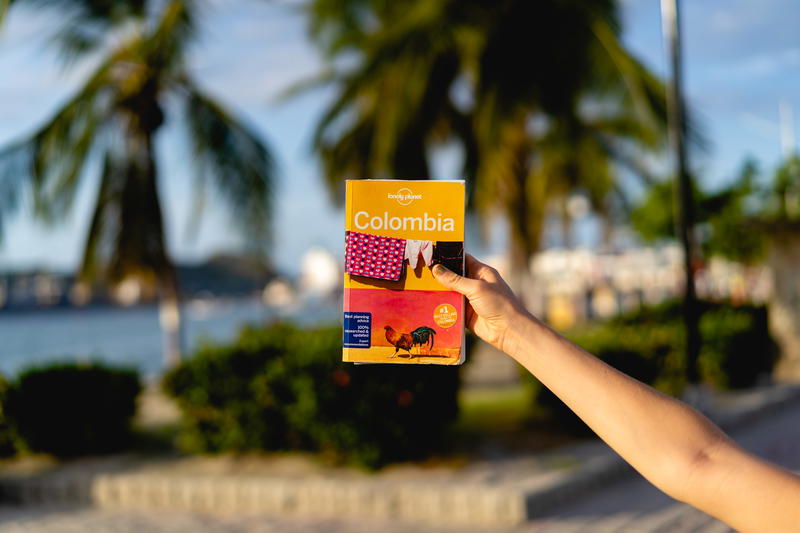 Taganga
Taganga was once a backpacker-friendy beach town, but it has slumped in recent years and is now a bit polluted, and not overwhelmingly welcoming. There is a beach, but I would suggest wearing shoes, as there is a lot of trash, pollutants, broken tiles and shards of glass. There are a few beach bars at which you can sip a mojito while watching the sunset, which I'd call Taganga's major attraction.
Minca
Minca is a mountain town in the Sierra Nevada and it gets off the beaten path a bit because far fewer travelers get there in comparison to the towns along the coast. In Minca, stay at any of these high-rated hostels with mountain views and outdoor activities for adventurers.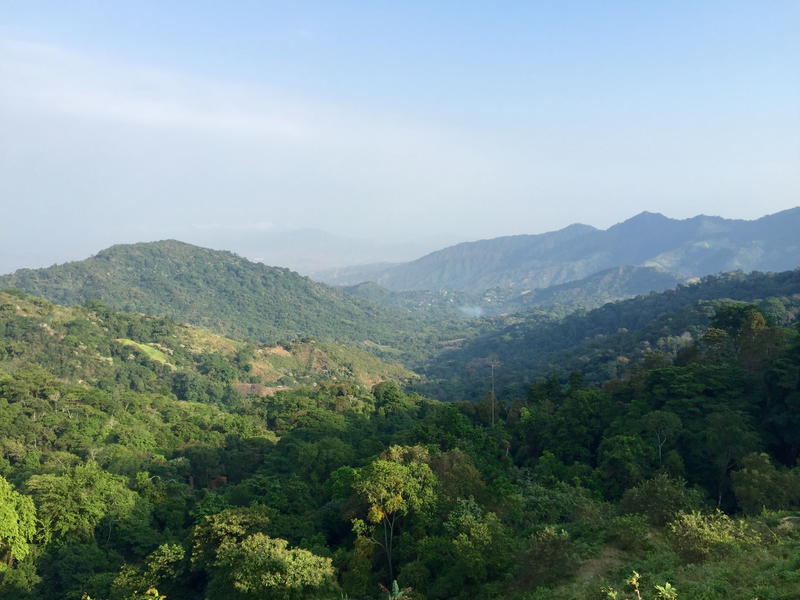 Tayrona National Park (camping)
Parque Nacional Natural Tayrona (Tayrona National Natural Park) is the natural gem of the Caribbean North Coast of Colombia. For those who like bouldering, hiking, camping and sweating, Tayrona is nothing short of adventure in the region.
There are two routes to hike, with one being easy and one being harder (we did the harder one…) and there's wildlife, protected beaches, lots of views, big rocks and even some indigenous natives roaming around.
Medellín & Antioquia
To get to Medellin, one of our favorite places in Colombia, you'll probably have to take a flight, unless you want to spend a lot of time in a bus or car rental. Medellin is a big city with an incredible recent history that has shaped the destination it is today.
Big backpacker areas are El Poblado and Laureles, and the Poblado neighborhood has a slew of bars, hostels, restaurants, coffee shops and markets. See more in our Medellin travel guide.
Enjoyed our article?
Consider supporting us! We're a 2-person team (learn more about us here) and your support enables us to create quality content. Thank you!
Find the Best Things to Do In Cartagena