Hong Kong's Hidden Photo Spots
Updated on September 6th, 2023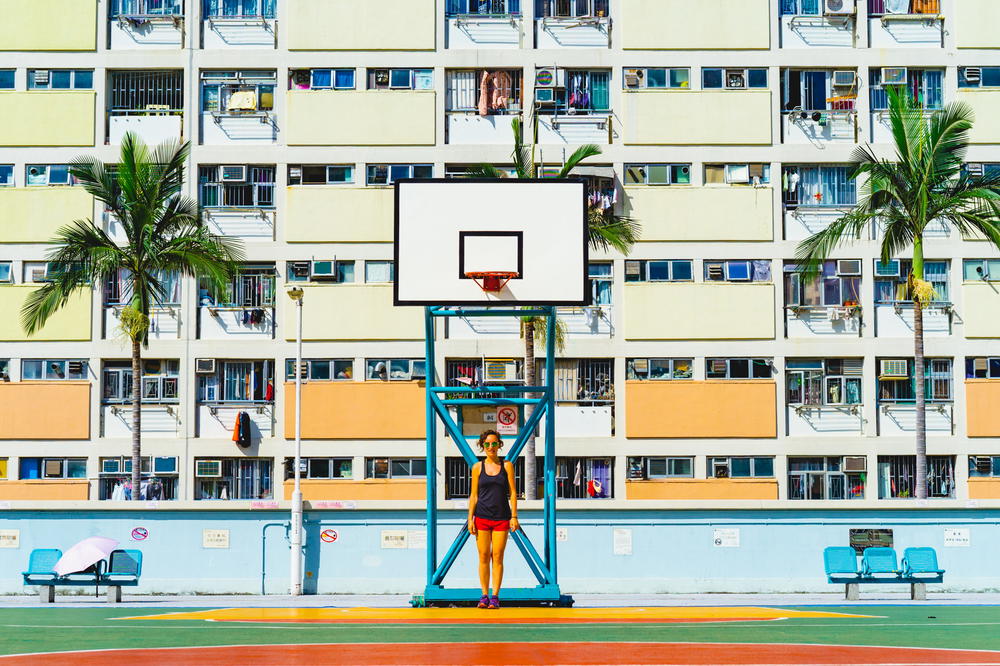 Locals have found their favorite photo spots like Lai Tak Tsuen, Instagram Pier and Choi Hung Rainbow Estate and know when to go to them for the best light and the right time of day. How do you find the best places for photography in Hong Kong? Check our guide to learn about the hidden photo spots in Hong Kong.
This article may contain affiliate links. We earn a small commissions when you purchase via those links — and it's free for you. It's only us (Becca & Dan) working on this website, so we value your support! Read our privacy policy and learn more about us.
Table of contents
Close table of contents
Helpful Tip
In using the following advice, we encourage you to remember that you're traveling to many local people's neighborhoods when looking for these photography spots. We kindly recommend that you respect the local residents, and your surroundings and don't do anything we wouldn't do!
Locals have found their favorite photo spots like Lai Tak Tsuen, Instagram Pier and Choi Hung Rainbow Estate and know when to go to them for the best light and the right time of day. As a visitor to Hong Kong, how do you find the best places for photography in Hong Kong?
Although we took this trip as a couple, Becca had spent 5 months studying abroad in Hong Kong back in 2009 and was already super familiar with the city.
This allowed us to zip around on the MTR and get places efficiently, staying in an Airbnb in the perfectly convenient Tsim Sha Tsui neighborhood in Kowloon.
Helpful Tip
Check out this guide to learn about all of the hidden photo spots in Hong Kong, and then, keep in touch on Instagram to let us know how it went for you!
Lai Tak Tsuen (Hong Kong Island)
To get to Lai Tak Tsuen, take the MTR to Causeway Bay and walk 20-min through the Tai Hang neighborhood and up Tai Hang Road to Lai Tak Tsuen Road. The walk and this neighborhood is actually pretty nice!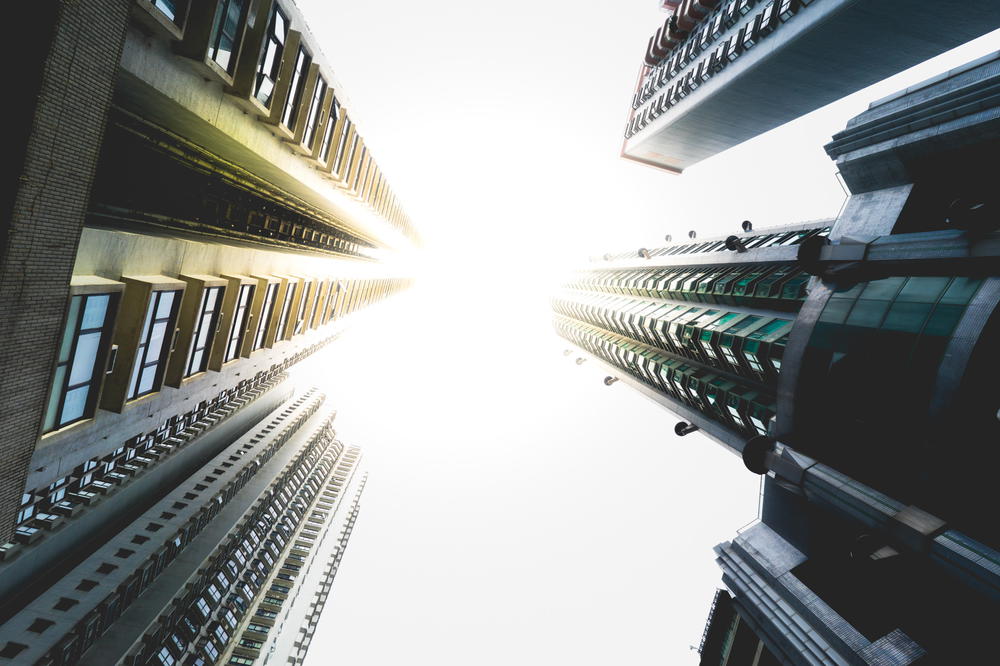 We don't totally recommend Lai Tak Tsuen, because the chances of getting kicked out upon arrival are higher than actually visiting this spot. Lai Tak Tsuen is not in a touristy nor bustling neighborhood and we relied on Google Maps and a few other apps to get us there via the hustle and bustle of Causeway Bay.
NOTE: This is the only estate at which security will kick you out if they find you, so go at your own risk. We got to stay for about 8 minutes before we were told to get out.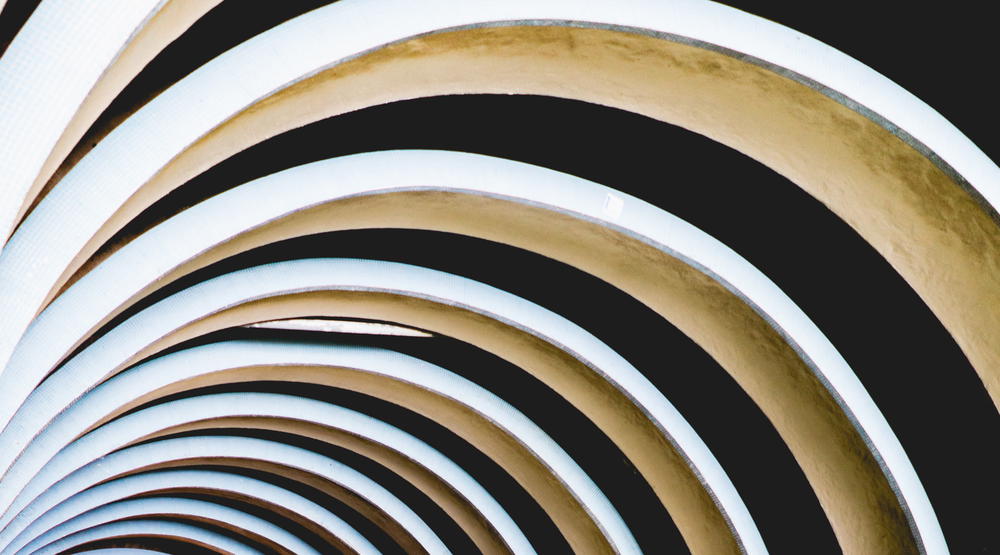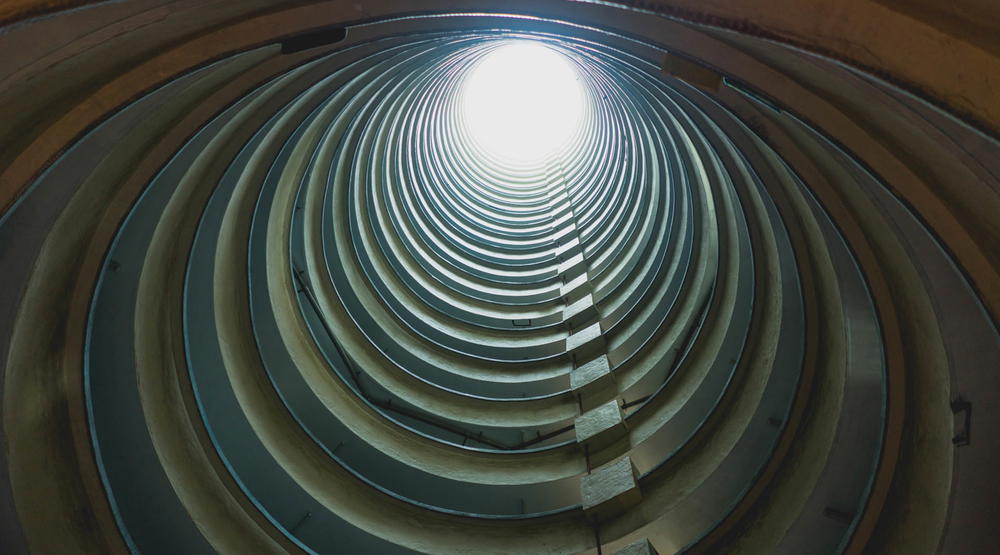 Choi Hung Rainbow Estate - Hong Kong Rainbow Building / Basketball Court (Kowloon)
Take the green line on the MTR to the station called Choi Hung. In Cantonese, Choi Hung means rainbow!
You can find the exit for Choi Hung Estate after the tunnel and at the top of the parking garage. Chances are, you'll be joined by other people taking pictures of Choi Hung, as this has trended on Instagram as one of the coolest places to take photos (please be respectful of the people who call this place home!).
On top of the garage is a basketball court, and this is where you'll find the famed spot of a basketball hoop against a colorful side of a building that's decorated in the colors of the rainbow.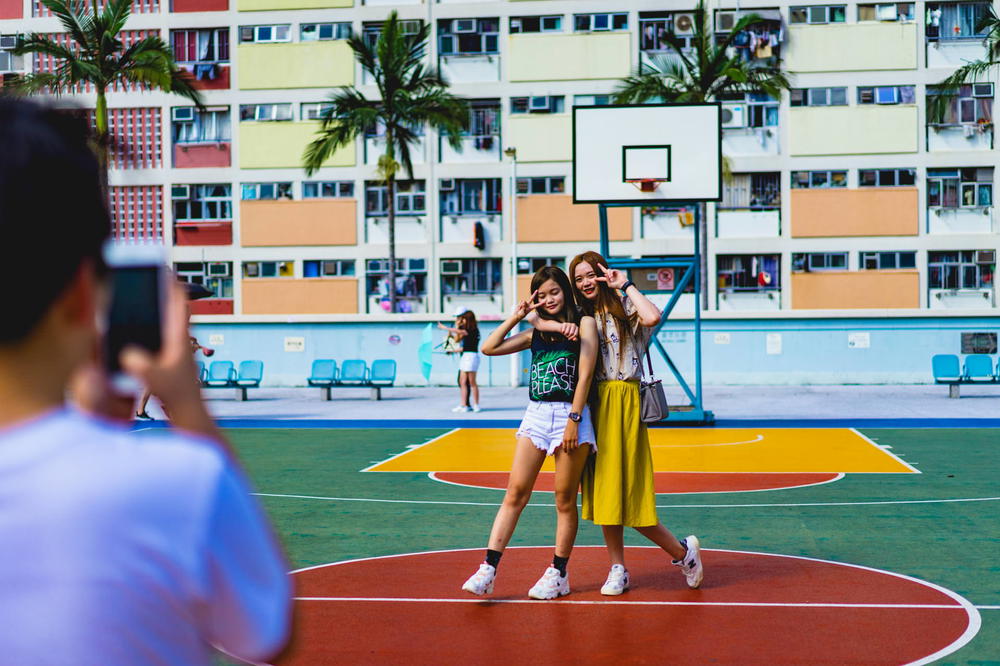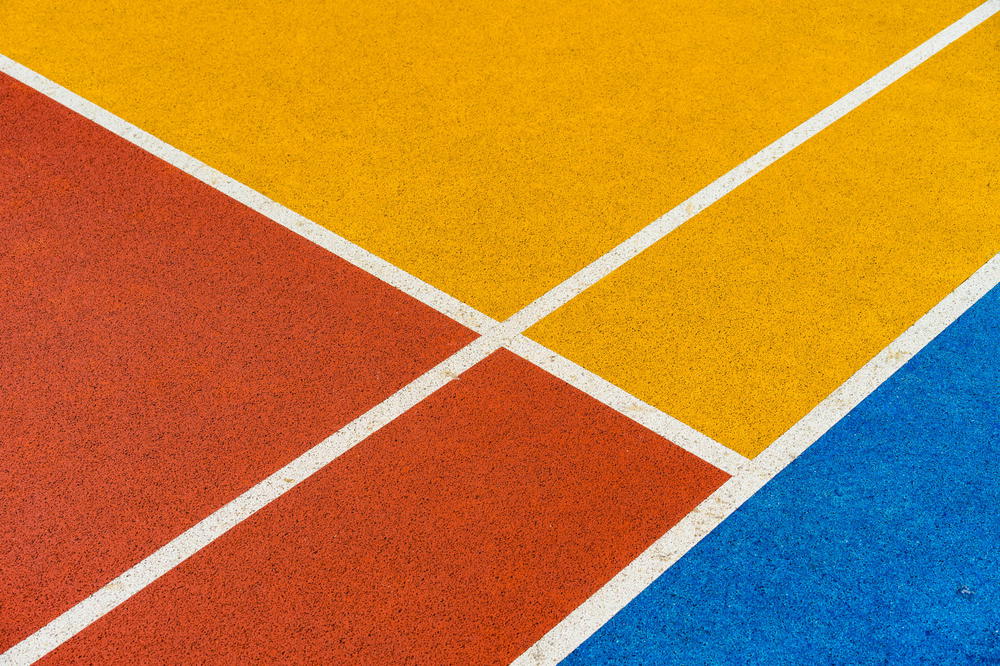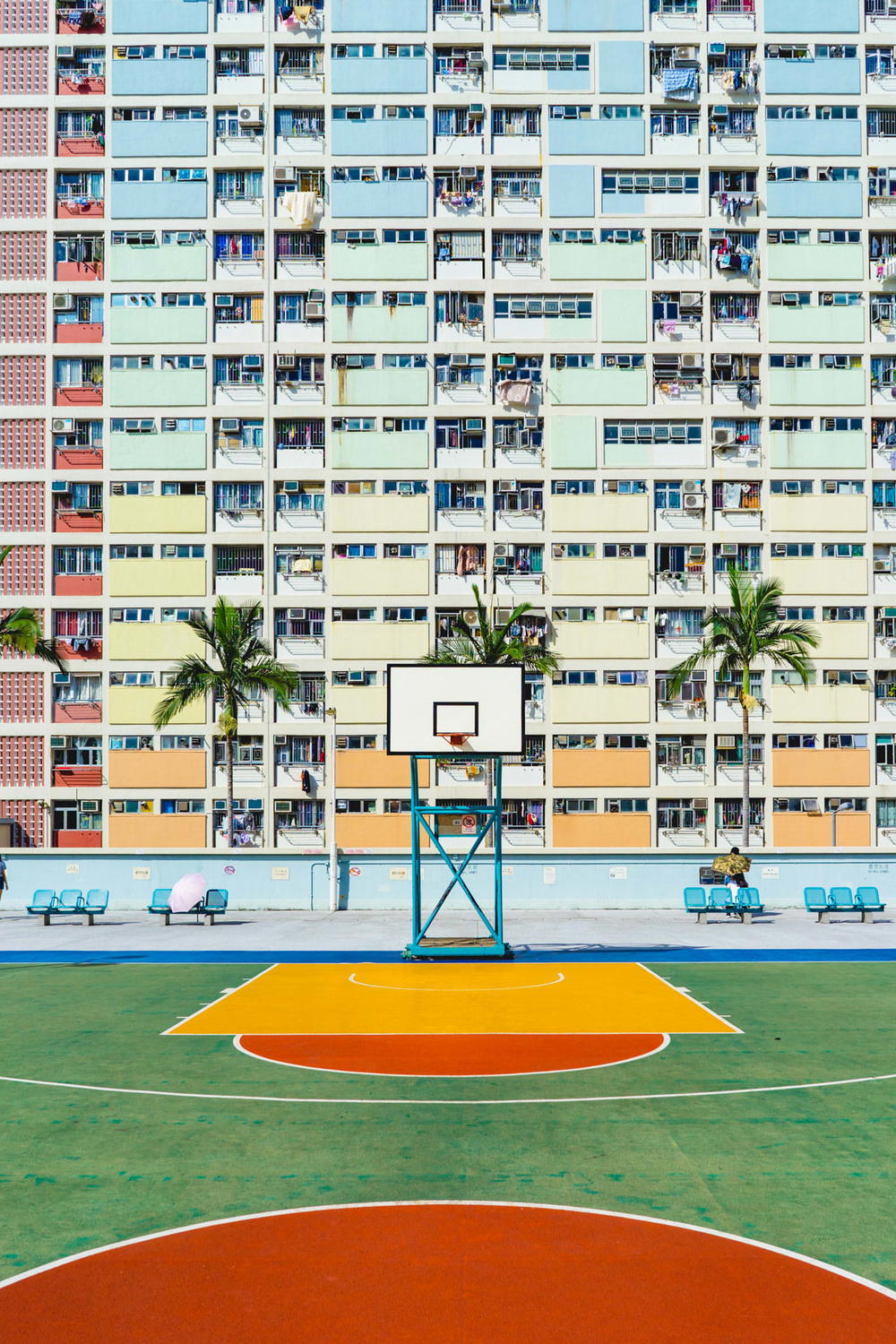 Ping Shek Estate (Kowloon)
If a rainbow building with basketball on top of a parking lot sounds crazy, try the Ping Shek Estate, which neighbors the Choi Hung Estate. Or, if this is your only destination, take the MTR green line to Choi Hung Estate.
Walk no more than 5 minutes to Ping Shek, which will have an open plaza area with some shops, some benches and some people milling about. Walk straight back to a tall building and you'll find the tall square Ping Shek Estate view. Look up (and be quiet, as a few hundred people live in this estate!).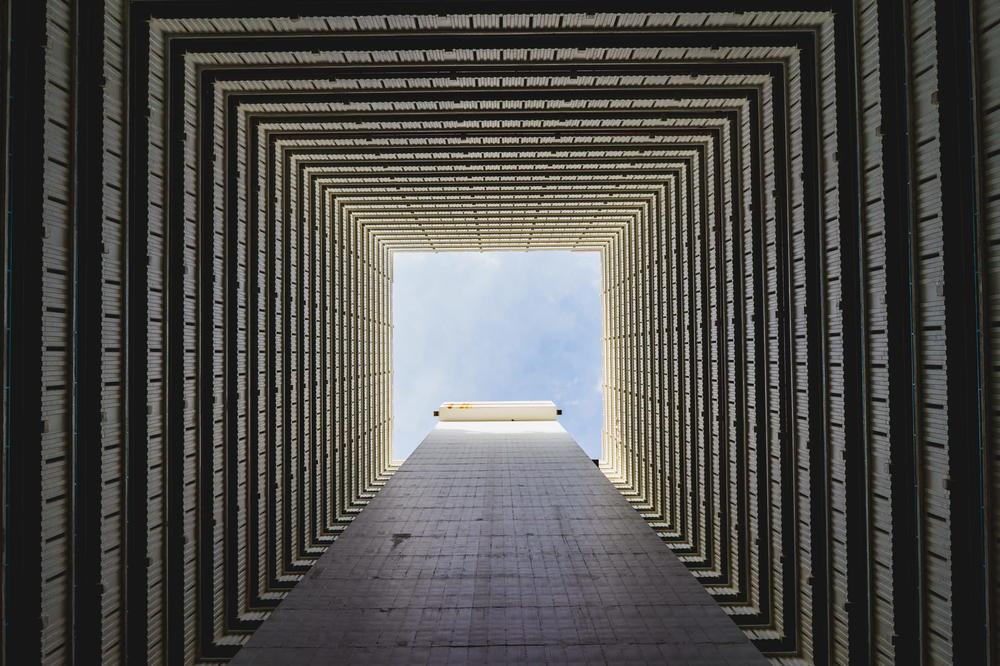 Montane Mansion (Hong Kong Island)
Try Montane Mansion, a towering and monstrous public housing development in Quarry Bay on Hong Kong Island. Take the blue line to the Quarry Bay stop and look for Montane Mansion on the exit signs. Walking east, the mansion will be on the left side of the street. Enter through some shops, and then look up.
The impressive and towering apartment building in the distance, framed by two of the three sides of the Montane complex. There are platforms you can stand on for that type of legendary shot.
Again, please be mindful and respectful of the locals who call this place home — several years ago, their residence had not trended on social media yet!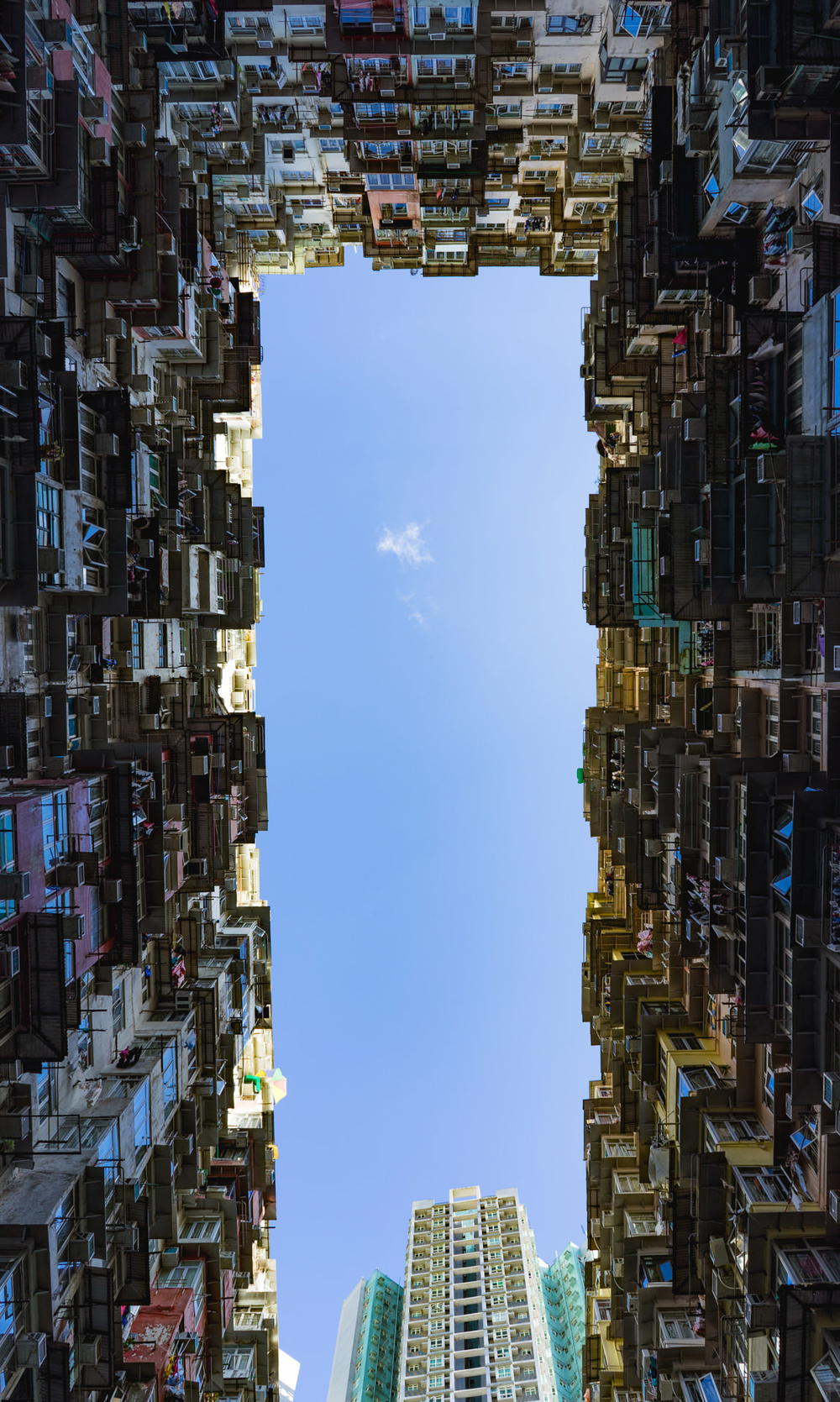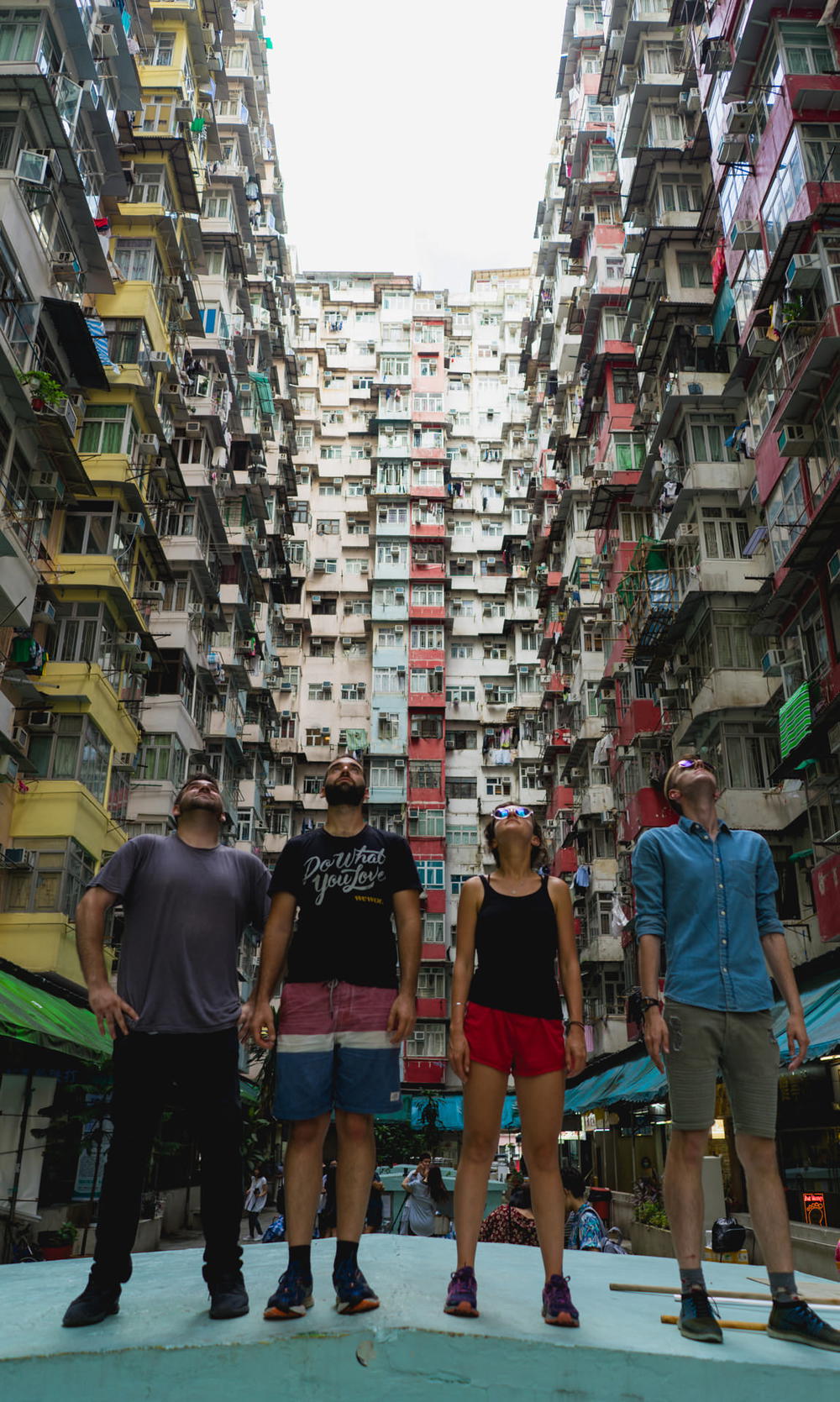 Sai Wan aka Instagram Pier (Hong Kong Island)
To get to Sai Wan aka Instagram Pier, take the MTR to HKU (blue line). Once getting off the MTR, take Hill Road, and plug "Instagram Pier" into Google Maps. You ultimately will slide through a small gate and then you'll see lots of people on a cargo pier lined with cargo shipments, cranes and some boats.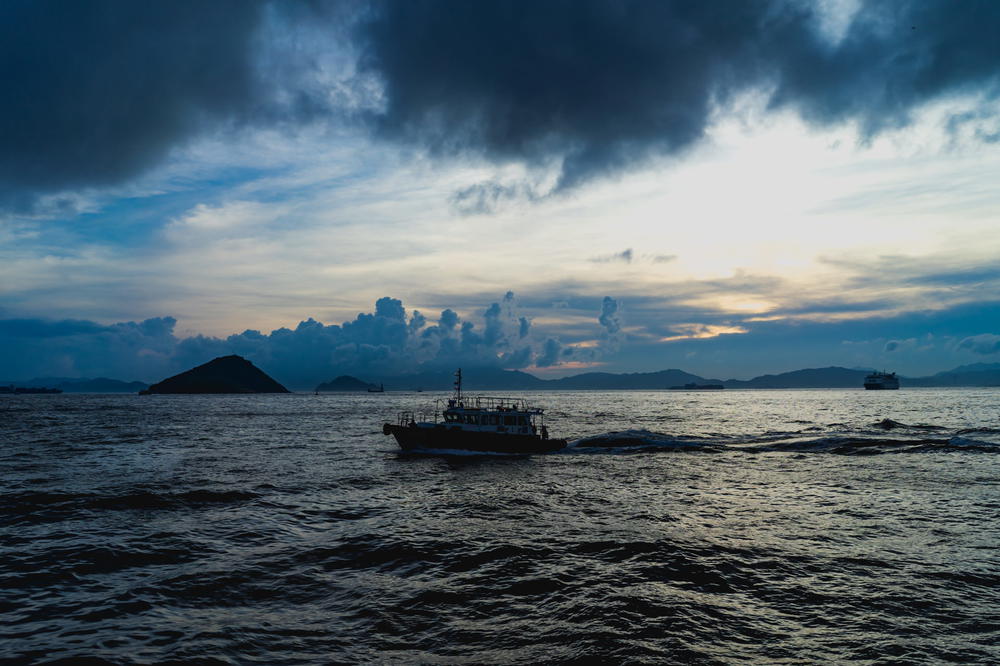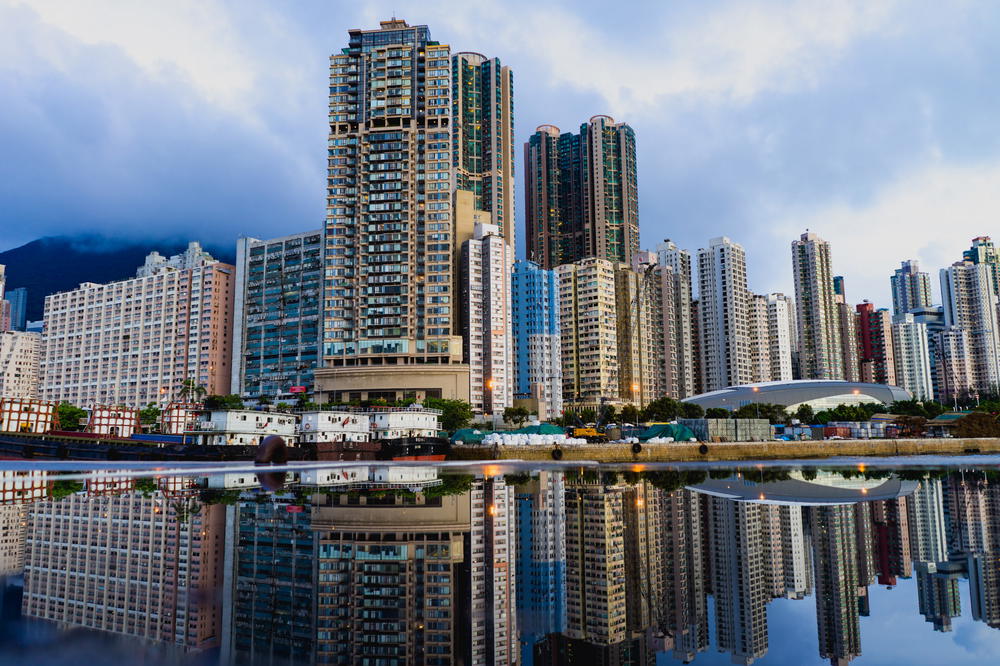 If you should experience a short rain shower, make a mad dash for Instagram Pier, as pools of water are key to getting the magical sunset reflection. The pier faces west at sunset!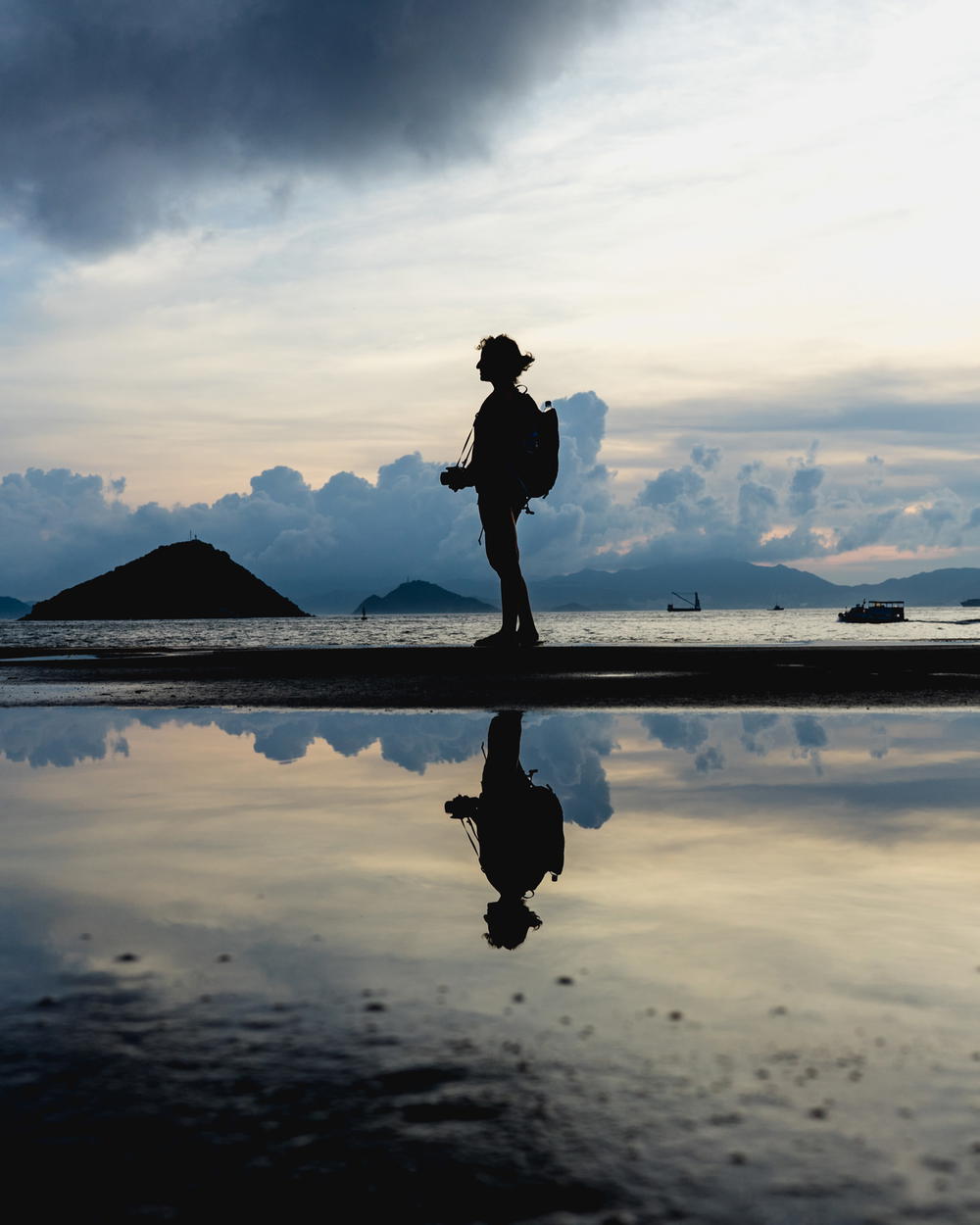 We made a map of all of the places mentioned in this guide. If you'd like to learn more about Hong Kong or these places, send us a message!
Check out more maps!
Unlock more maps like this with your email address! You'll automatically be signed up for more map and location related things from us in the future.
What's interesting about public housing estates in Hong Kong?
The city's public housing 'estates' are developments that mostly came to be finished during the 1960s and 70s when Hong Kong had a housing crisis.
The solution was massive buildings to house thousands of tenants, several of which have very unique styles. The bright colors were used to keep people happy, even though their living quarters were very cramped.
Today, people call these places home, so when you visit them to take photos, remember that it is like having lots of visitors on your front lawn.
Looking for more photography inspiration in Hong Kong?
We have several guides and galleries to photography themes like Hong Kong at Night, Hong Kong People and Streets, and Hong Kong's Famous Junk Boats. Hong Kong is one of our favorite spots for photography. We hope you have as much exploring Hong Kong as we did!
Enjoyed our article?
Consider supporting us! We're a 2-person team (learn more about us here) and your support enables us to create quality content. Thank you!