How to Travel Solo: What to Know Before You Go
Written by Becca
•
Updated on September 6th, 2023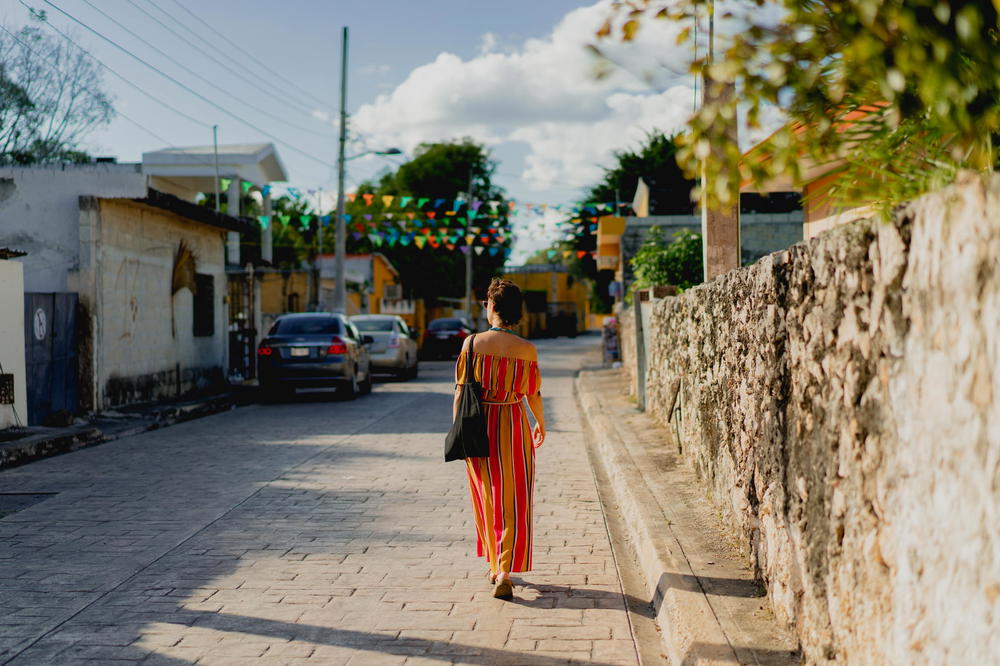 Need tips for how to travel alone for the first time on a solo trip? I share what to know for first time solo female traveler safety, and the best destinations for traveling solo.
This article may contain affiliate links. We earn a small commissions when you purchase via those links — and it's free for you. It's only us (Becca & Dan) working on this website, so we value your support! Read our privacy policy and learn more about us.
Table of contents
Close table of contents
Traveling solo is one of the most special things you can do for yourself, whether you're fresh out of college or in your later adult years, seeking adventure.
Traveling alone doesn't have to be scary, rough or stressful. There are so many different ways to travel alone, whether you're away for a long weekend on your own to recharge at a resort, or taking a year-long bender to backpack in South America or Europe.
Why do people travel alone, and why would someone want to travel solo?
Is traveling alone worth it? Check out all my best tips below on why traveling solo is something everyone should try at least once, and everything you need to know about traveling alone.
Why do people travel alone?
There are a few reasons that travelers choose to take trips alone.
It doesn't mean they don't have friends or family who want to join them: no, not at all.
People travel alone because they want to do more. People travel alone because they want to travel longer than the time their friends have off from work.
People also travel solo if they want to travel to places their friends or family don't have any interest in going.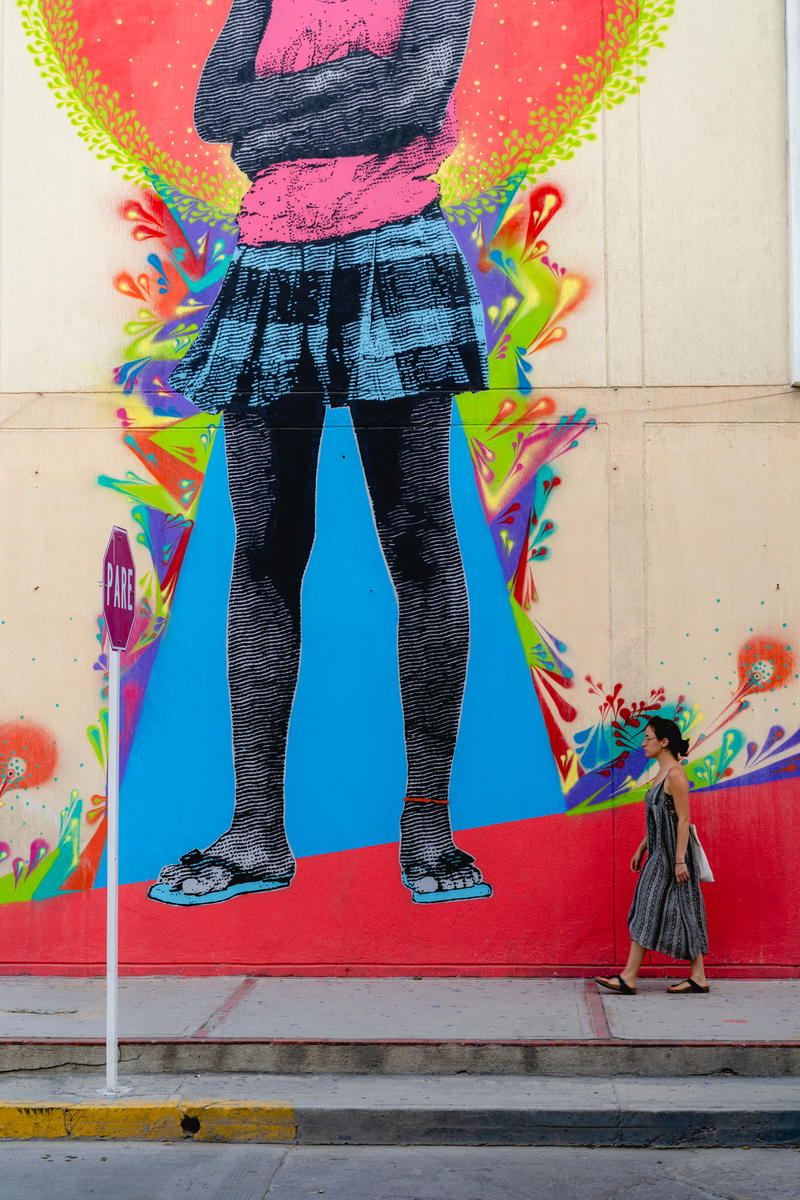 I got my very, very first taste of traveling alone when I was studying abroad in Hong Kong.
One afternoon, I couldn't find anyone to come with me to visit a place I had seen in photos: Chi Lin Nunnery, a beautiful and perfectly picturesque traditional temple outside the city center.
I went on my own, and had never done anything like this before. This experience stands out to me as proof to myself that I could go sightseeing on my own, and it would be totally okay.
Fast forward two and then three years later, and I moved to Shanghai, China, on my own, to start a job teaching English.
At the end of my two years living as an expat in China, I had traveled alone in Thailand, across China by train and in Japan. Upon moving back to the US, I took a solo trip to Costa Rica, and found myself solo in a hostel at the beginning of my trip to South Africa, and at the end of my first trip to Cartagena, Colombia.
I traveled alone because I couldn't wait for other people to call the shots for me and decide on my trips. Traveling alone is about independence, going forward to have great experiences, and not wasting time to count on anyone else's schedule.
Traveling alone is also so interesting!
You'll find yourself in situations you never could have dreamed of when you travel alone, whether it's needing a doctor in Costa Rica (me) to meeting a Buddhist monk and having a smoothie together in Chiang Mai.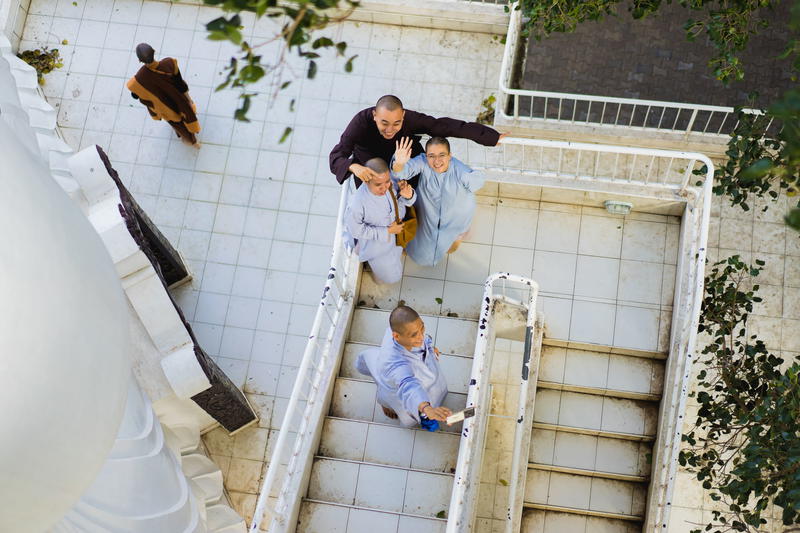 Budget tips for traveling solo
Some people wonder if traveling solo can be cheaper, and it really depends on your style.
If you're opting for a king-sized room at a resort or on a cruise ship and you don't have anyone to split the cost with, traveling solo can get expensive.
On the flip side, if you stay at a hostel in a shared room like a dorm, you could spend as little as $8 in places like Central America or Southeast Asia, and chances are, you'll make a friend or two.
Here are a few tips for keeping your budget in check when traveling solo:
Book a hostel
Hostels are so cool nowadays. I've been hosteling since 2009, when I hardly knew what a hostel was. My British friends I met in Hong Kong in my study abroad program introduced me to the idea of hostels and the first one we stayed in was on a weekend trip to Guilin, China.
It wasn't so memorable, but luckily, I had amazing experiences in hostels afterward, everywhere from Guatemala to Vietnam and from Peru to this hostel in Estonia. I love staying in hostels, whether I'm traveling alone, or with a buddy.
Hostels will help keep costs down because if you're low on cash, you can stay in a dorm room, and many hostels have dorms from as few as 4 people to as many as 20 in a shared space.
You can always start searching for hostels on Hostelworld.
New to hostels? Check out in-depth reviews of a few, to get a feel for the variety in hostel experiences as a solo traveler: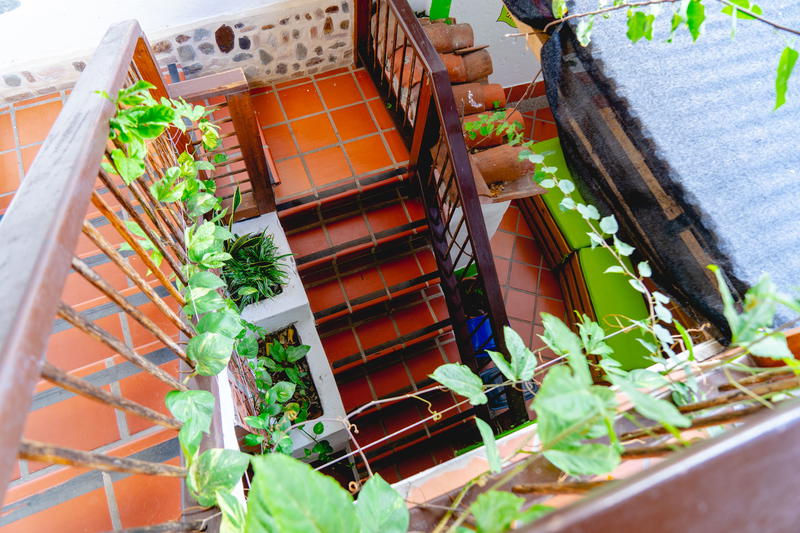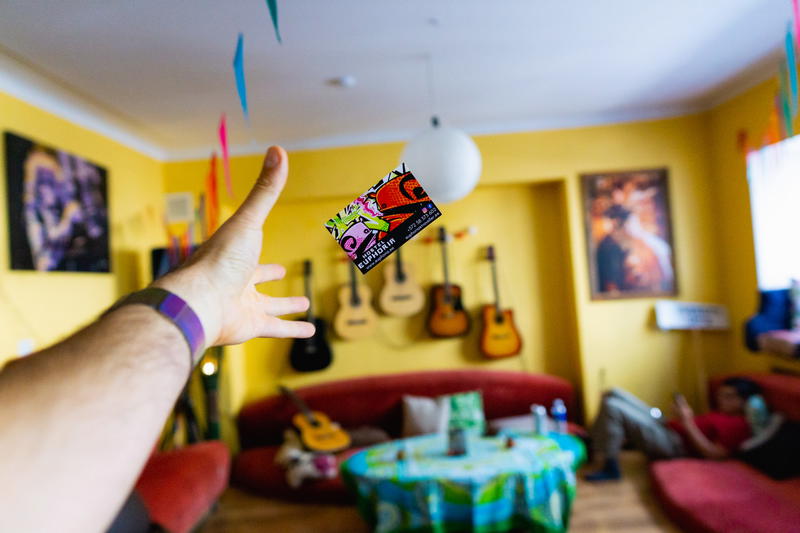 Don't hesitate to split a taxi or shared ride
If you're ever in a situation in which you want to get a taxi to another city or town when you're traveling and you don't want to foot the bill yourself, ask to split a ride!
There are a lot of ways to do this. The first way is to find someone in your hostel who's going in the same direction.
The second is to use Facebook groups. Many countries or regions nowadays will have groups for travelers or expats, to share information and especially, to share the contact info for private drivers or shared rides.
We found this to be the case when we went to Sri Lanka and learned that this is a thing.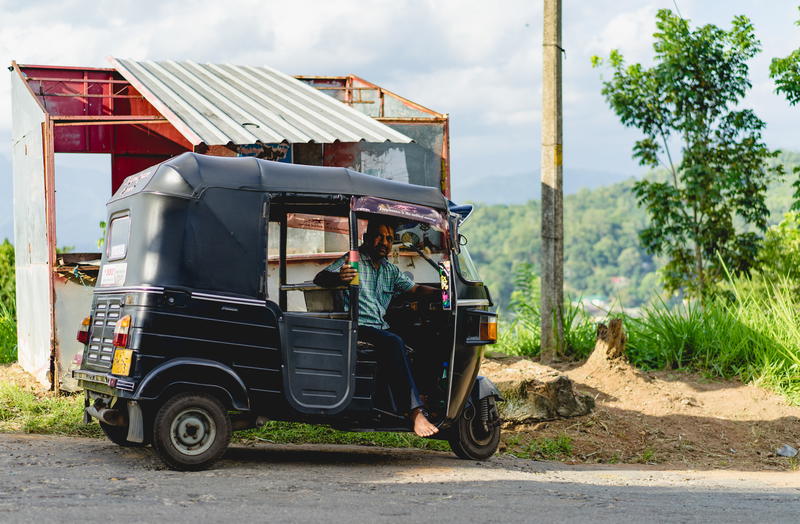 Share the cost of a private guide or a tour
When we were in Myanmar, we were going to take an Inle Lake boat tour just the two of us because we wanted more photos at sunset. Luckily though, we met a pair of Australians who were flexible and said they could join us.
The last person on our boat was a solo traveler from South Korea and lucky for him, he nearly came for free, because the four of us had already decided to split the flat rate of the boat tour.
When splitting five ways, it was cheaper for everyone!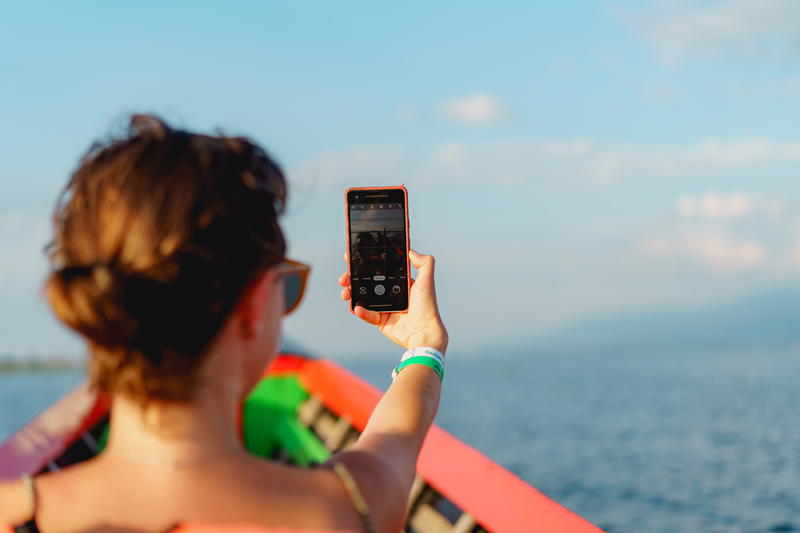 Eat your meals in markets and on the street
Half the fun of traveling is the food, right?
And when you're traveling alone, do you really need to sit down in Michelin-starred restaurants by your lonesome and eat a seven-course meal only to have no one to share it with?
What I'm getting at is that when you're traveling solo, go have those experiences of sitting in a market and eating tostadas from a counter next to locals.
Go eat at the place where there's only single seats at a long table and you wouldn't have been able to sit next to your friend anyway.
Go chat with locals with your broken Spanish and ask about the best thing on the menu
When I ate a meal alone in Singapore's Chinatown during a solo day of traveling by myself, I was the only one in the restaurant, and started chatting it up in Chinese with the owner and the waitstaff.
Try restaurants in markets, like the ones in Tel Aviv. Life's too short to be shy!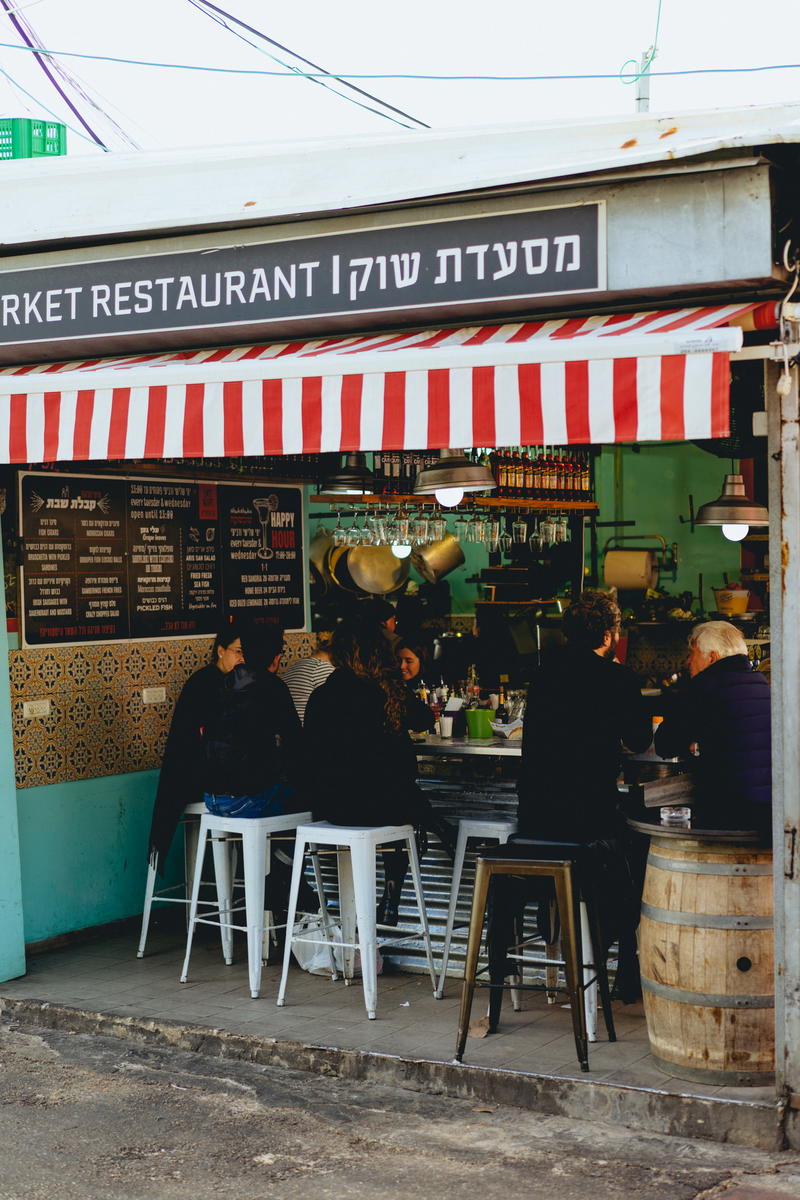 Take free city walking tours
There are so many free walking tours in major cities around the world. I've done a great free walking tour in Medellin. The guides are usually fantastic and the only cost is tipping at the end.
You can usually tip around $10 to $20 USD, if you are feeling generous and if your budget permits. The guides work really hard.
This is a great thing to do while traveling solo because you'll always be with a group, and you'll learn expert knowledge from the guide while you're on the walking tour.
Also, these tours are usually three hours, so it's a great way to have some cut-out time for something to do on a solo trip to a city.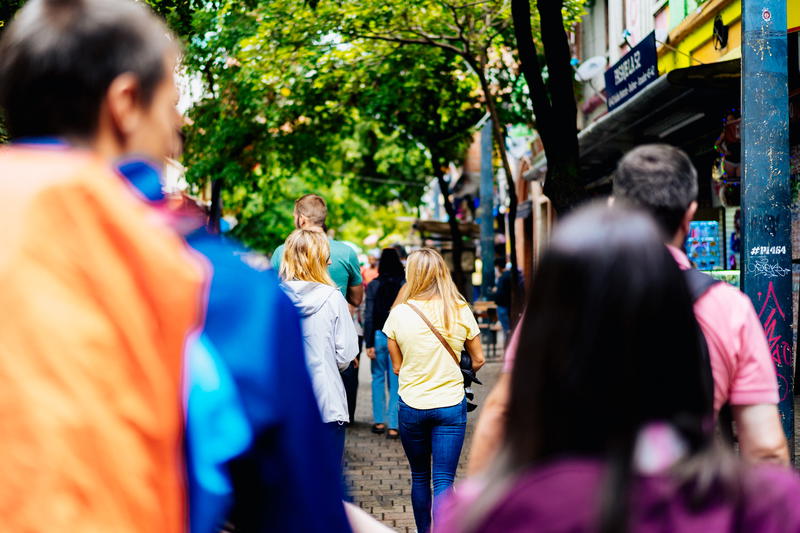 What are the downsides of traveling solo?
I'd be lying if I didn't comment on the downsides of traveling solo. I've traveled alone in countries where I spoke the language (Colombia) and some in which I spoke the language rather poorly (Japan). I've also traveled solo in countries where there was no language barrier at all (South Africa!).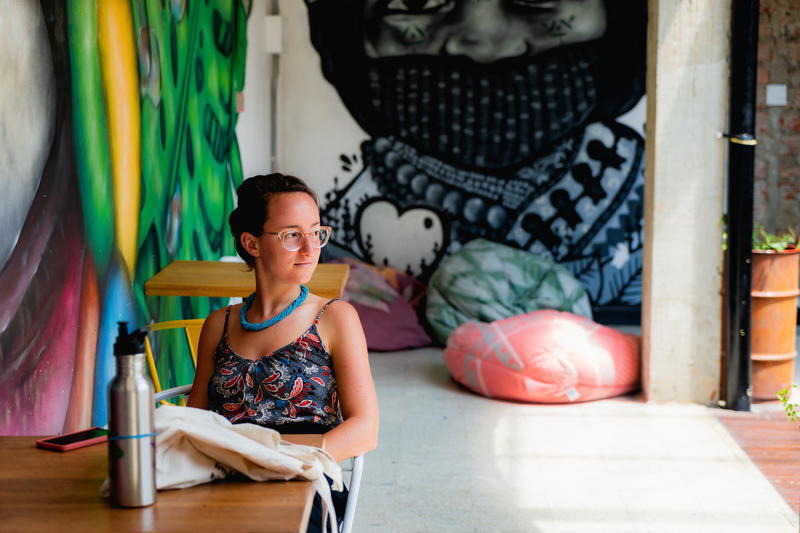 There are a few downsides to traveling solo, so I'll be sure to comment on them here:
Having an emergency
I actually did have an emergency when I was traveling alone in Costa Rica.
I met a guy in my hostel and we decided to cook dinner. We went to a local store in Manuel Antonio and bought normal dinner stuff: vegetables, tortillas, hot peppers.
As it turns out, the peppers in Costa Rica are really hot, and they do not have warning labels on them in the stores.
In fact, they are so hot that you need gloves to cut them.
Well, no one told me that, and I started cutting the hot peppers without gloves or protection. My hands soon started feeling like they were burning. It was not normal, and it was really bad.
I started freaking out. My hands felt like they were on fire and it was absolutely excruciating. I dipped them in milk, I ran them under water and nothing worked. I had to go see a doctor.
I was alone, and I was pretty scared. Luckily, I knew some medical Spanish, but it wasn't going to cure me! I went to a pharmacy and got a shot. I went back to the hostel, and I was still in pain. I had to go see another emergency clinic before I got sleeping pills and thankfully could sleep for a few hours, giving me time to see the doctor again the next day.
Getting sick when you're traveling alone is SCARY! And it's something you have to be ready to face (I've also had food poisoning in China and have been hospitalized twice).
Getting ripped off, or having to face expenses alone
As mentioned above, there are lots of ways to travel solo on the cheap. You can stay in hostels, eat in markets, take public buses, share rides and split the costs of tours.
But what if you get ripped off? I've been scammed when traveling (and I was traveling alone, but was with a friend I'd met when I got scammed) and I've been ripped off, too.
Getting into some type of financial trouble while traveling is a valid concern, and another one is what if your stuff gets stolen and you have no money? Who's there to help you?
These are all issues for which you can develop backup plans in advance, like securing local phone service (we recommend Google Fi) and splitting up your credit cards and debit cards, while also having some of those numbers stored in a super-secure app like 1Password.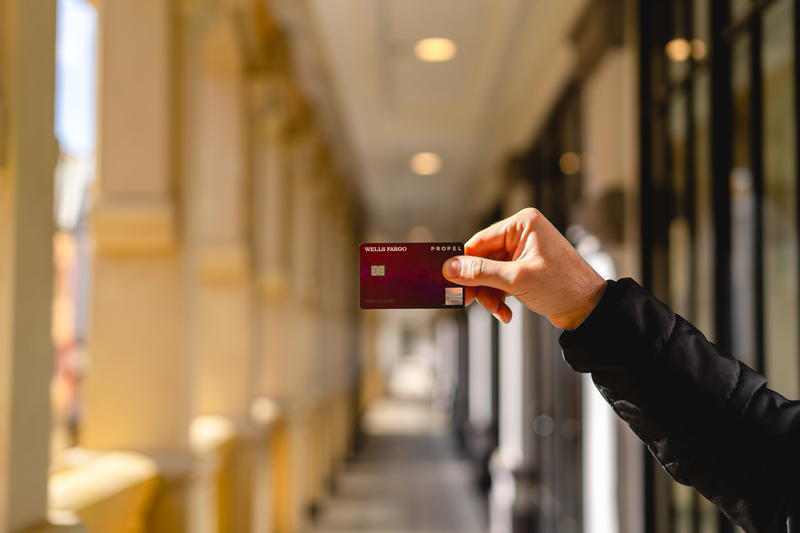 Where are the best places to travel solo?
I'd be remiss if I didn't recommend the places where Dan and I have each traveled solo without each other! Here they are:
Iceland
Dan traveled alone for nine days in Iceland and I can't speak for him, but you can check out his entire experience in our Iceland guide.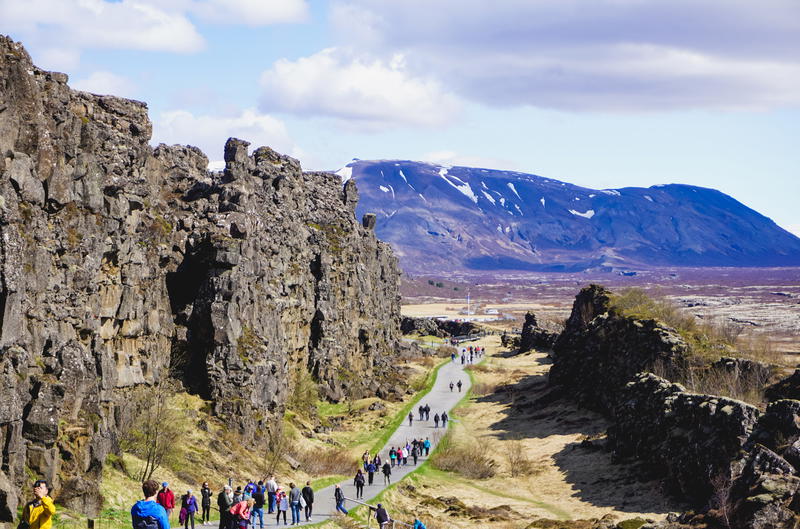 Israel
I always forget that I traveled solo in Israel, because it feels like home to me! Traveling in Israel is fun, and very safe, especially for women solo travelers. There's so much fun stuff to do in Israel, and lots of solo travelers as well.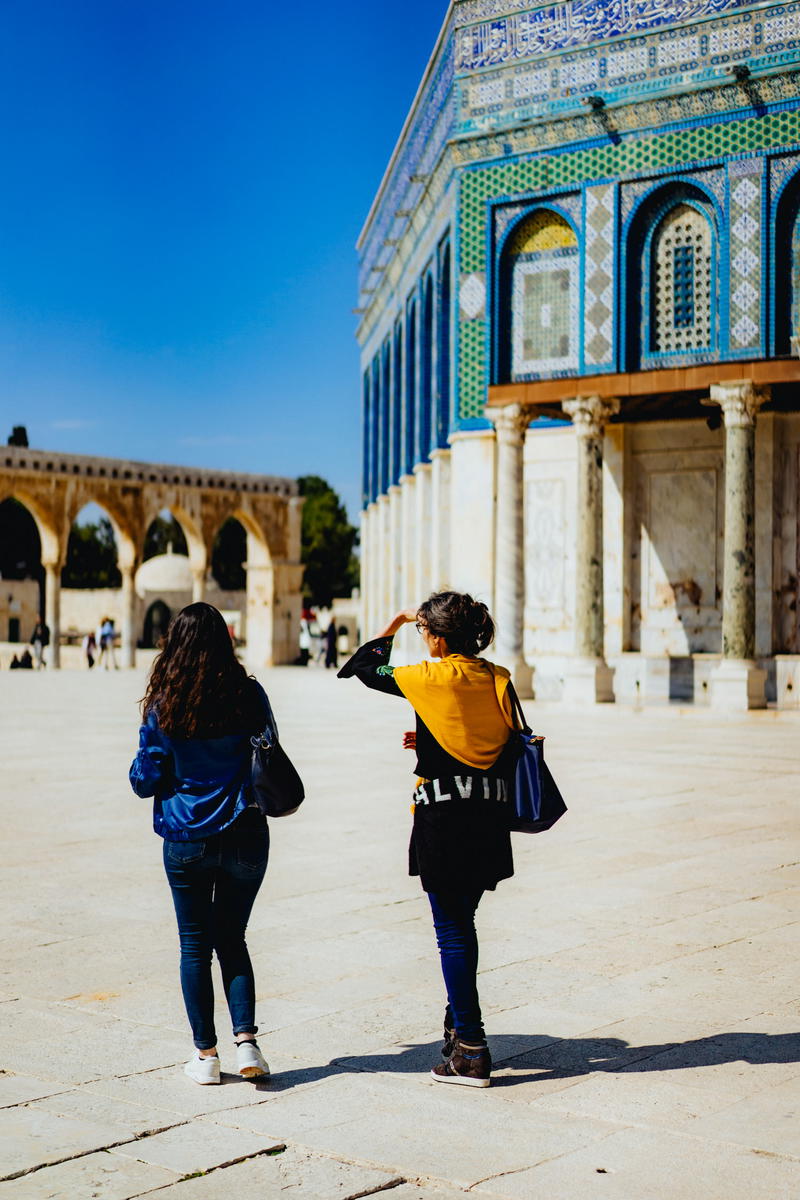 Costa Rica
I went to Costa Rica alone for about two weeks when I was 24. Lucky for me, I stayed exclusively in hostels, and even changed reservations to stay in better hostels, and it's where I met one of my friends for life!
Thailand
I have been to Thailand quite a few times, and during my most recent trip, I started out with two friends in the first week, one of those friends in the second week and the third week on my own!
I have incredible memories, having fortunately met awesome people (again, in a great hostel) and we even went to the Pai Reggae Festival all together.
South Africa
I flew into Cape Town, South Africa, alone, flying basically around the world by myself from New York to Frankfurt, Germany, to Johannesburg (where I got sort of scammed in the airport) and finally to Cape Town.
On my first night in Cape Town I was alone and stayed in a hostel dorm, and met a super nice group of seven other backpackers. We all grabbed dinner together and it felt like Thanksgiving. I was so grateful for meeting other super awesome solo travelers who could all relate to one another.
China
While travel in China has certainly gotten more challenging, it used to be a fascinating experience that really was one of the memories I will treasure forever.
I traveled alone from Chengdu, where I spent two days solo, to Pingyao, to Bejing (to visit a friend) and then to Harbin, where I spent a few more days on my own.
China is not for the faint of heart at all, and I hope that one day it will be a less-challenging place to travel. For now, it remains on this list due to my solo experiences there!
Colombia
The last solo travel recommendation destination is Colombia. Having been to Colombia three times and having spent between two and three months total in Colombia, I have a good feel for this country!
I was in Cartagena on my own at the end of my Colombia North Coast trip in 2016, and this is a safe place for solo travelers as long as you're staying in the Walled Old Town, which is where you'd want to be anyway!
Apps and websites to help you navigate traveling on your own
When you travel solo, there are a whole bunch of resources that can help you out.
Nomad List
Like we discuss in our favorite apps and websites for travelers, Nomad List is a site that rates cities for working remotely, which can really help if you want to travel as a digital nomad.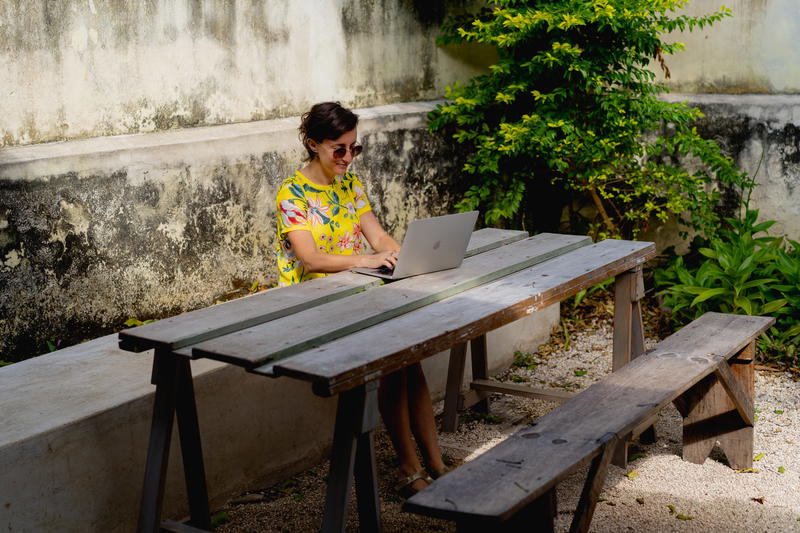 Facebook groups
Before you leave for your solo trip, start searching on Facebook for groups like "Travelers in [Destination]" or "Backpacking in [Region]." If you plan to travel solo and stay longer, start looking for expat groups and/or digital nomad groups in a particular place.
A great example of this is the women's group for Mexico City, Girl Gone International. There are so many solo travelers looking to meet others, and people post social events, or simple introductions about themselves asking if anyone is free to hang out and meet in person.
Remote work & travel groups
Remote Year, Outsite, WiFi Tribe and Hacker Paradise make traveling solo "not so solo" after all, because you will travel with a group (or stay in a coliving) and pay a monthly fee. However, they're great opportunities to make solo travel the best of both worlds. We did Remote Year (and Dan did it twice).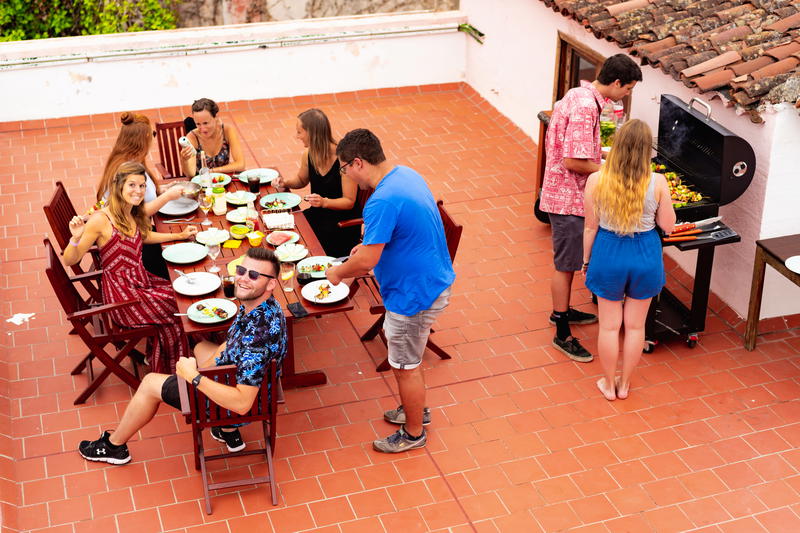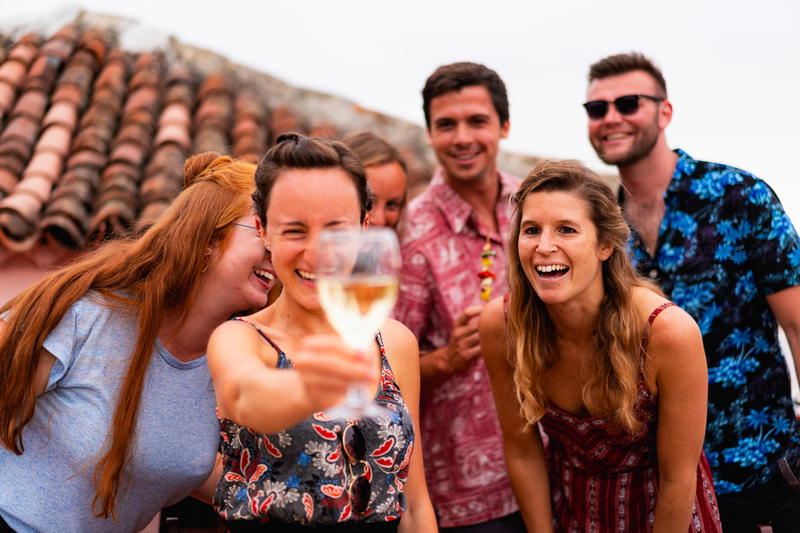 How to travel solo as a woman
Traveling solo as a woman is the only type of solo travel I have experience with, because I am a woman!
I thin one of the most common misconceptions is that women can't or shouldn't travel solo. People may tell you horror stories or try to scare you away from the decision to travel alone as a solo female, but I and many others can tell you it's totally fine (depending where you go)!
When traveling solo as a woman, there isn't tons of a difference when compared to men who travel alone. A few tips that can make your female solo travel experience more sooth are:
Fend off people who ask you "where your husband is"
Basically… tell them he is at home, or ask them why they care (just kidding — don't start any fights!). In more conservative cultures, it is very rare for women to be backpacking or living abroad on their own without a man, so that is where this question tends to come from.
Wear a fake wedding band or engagement ring
This is pretty old-school advice, but if you really want to fend off the inquisitive or bothersome types mentioned above, wear a fake ring to a) fend off creepy men who may try to take you out on a date (again, this has never really happened to me) and b) make people think your husband is nearby and they shouldn't mess with you.
Note: This is old advice that may stick in some places, and it may not make sense in others. Please use your judgement and do not do anything with which you are uncomfortable. This mostly applies to uber-conservative places like South Asia and some parts of Latin America.
Bring along some feminine products
If you have important feminine products from home, bring them along in a Ziplock bag, because there are a whole lot of feminine products from your home country that may not be available elsewhere. This is also simply common advice for any female traveler. The challenge is if you're traveling solo that you may not have anyone close to you to ask for these items.
Stay in an all-female dorm room
In Bangkok, Thailand, I stayed in an all-female dorm room, and it was a really nice sense of security that everyone else in the dorm room was a woman. I've never had weird experiences staying in mixed-gender hostel dorm rooms, but if it freaks you out to think of sharing a bunk bed with a guy on the top or bottom and potentially changing in front of strangers, you may feel better with an all-female dorm room as your hostel option.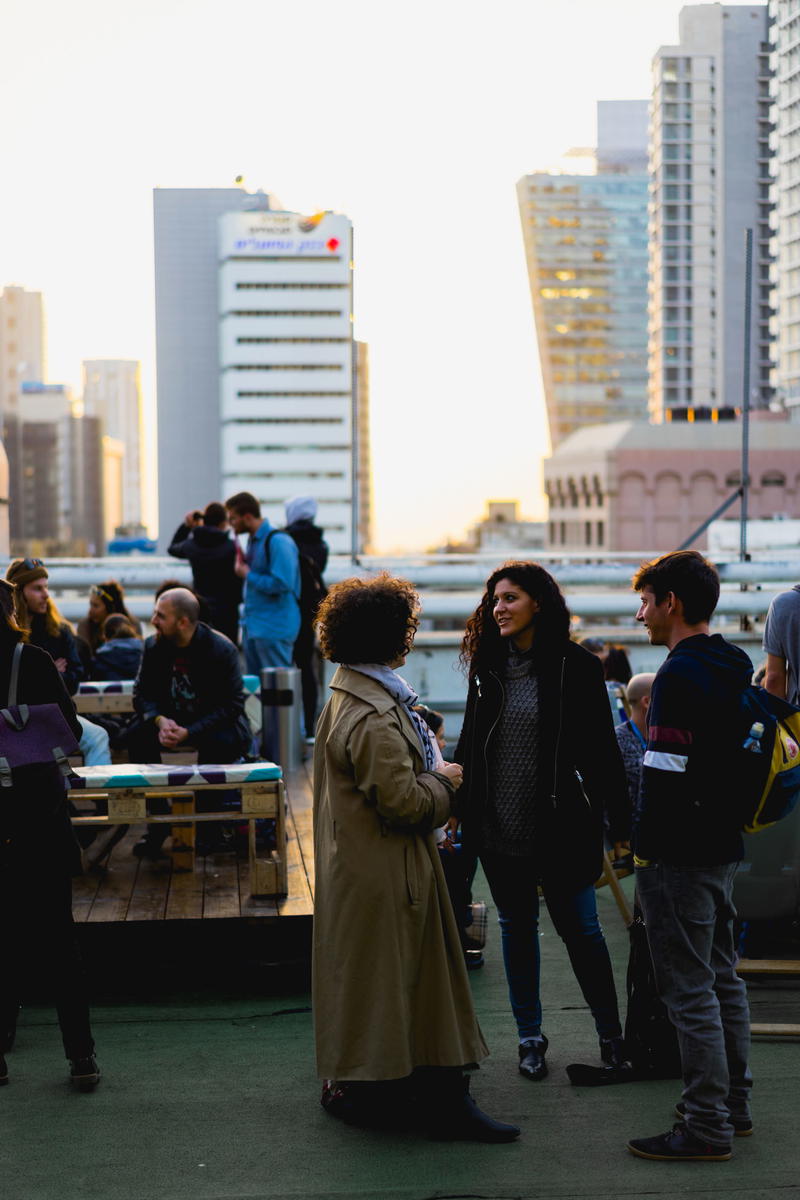 What are the benefits of traveling solo?
There are a heap of great reasons to travel solo. Why should you try traveling alone? Check out these benefits that'll make you a more well-rounded traveler!
Traveling solo makes you friendlier
Okay, so you arrive at a hostel in a new place. You don't know anyone. How do you meet people? You can start talking to travelers in the hostel bar or social area, sign up for a city tour, take an organized day trip or another class or event that the hostel puts on.
You'll meet people with similar interests and you'll realize others are traveling solo too, for the same reasons.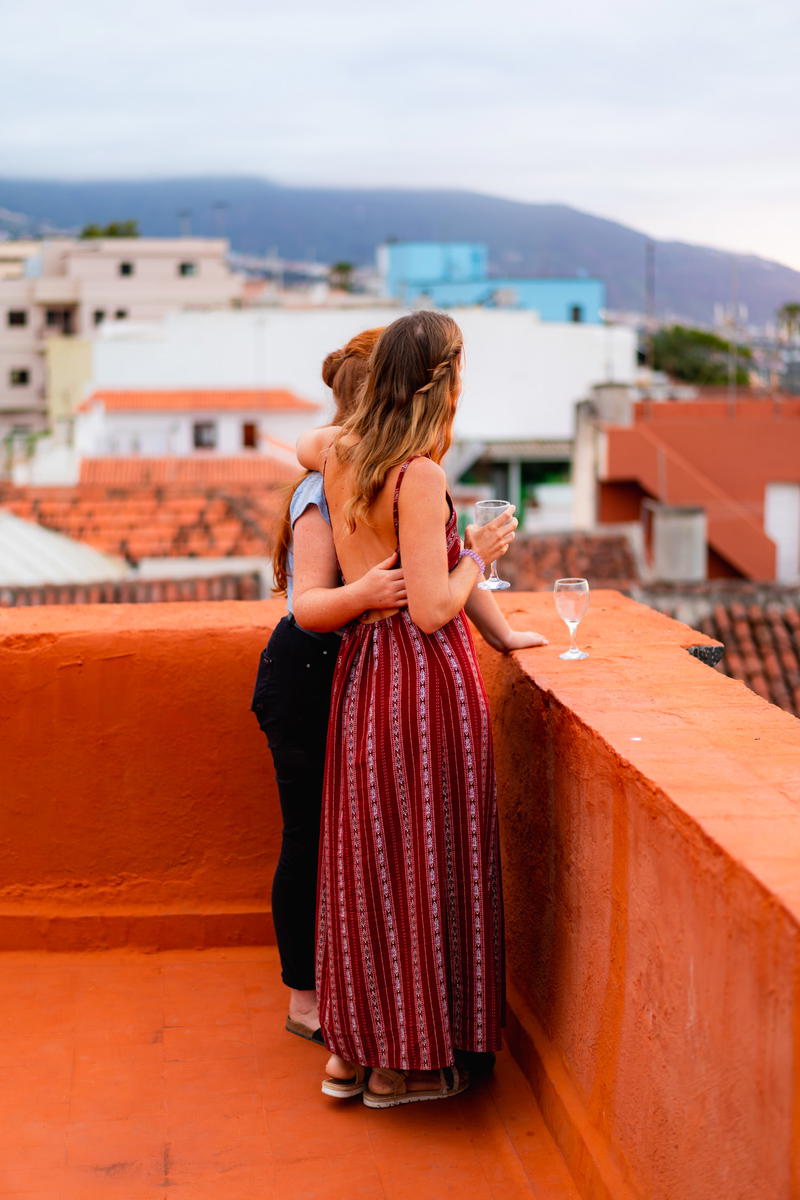 In a hostel in Cape Town, South Africa, I sat down at a table with two friendly backpackers from Australia and Canada, and pretty soon we had invited anyone who walked by us to a giant group dinner, at which 14 of us tried African meats and sampled as many bottles of South African wine as we could!
If you're looking for a hostel, consider Hostelworld. That's how I book hostels exclusively.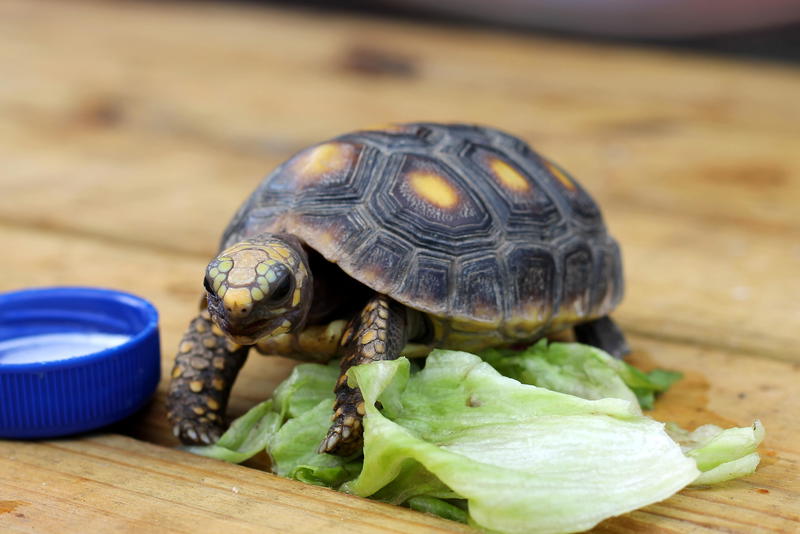 Traveling solo helps you save money
If you want to fly, and you don't mind flying basic economy, this is something you can do on your own. Basic economy tickets are cheaper, and your seat is assigned during check-in or prior to boarding, so you won't get to sit in your choice of seat anyway.
If you're willing to give up some thrills, a choice like this can make traveling solo a bit budget-friendly.
Traveling solo helps you adventure more
I realized in Costa Rica that because I had taken the advice of friends from home and came with a pre-arranged itinerary, I was averse to going along with cool people I met, to their destination.
I met some nice Israeli girls who were headed to beaches in Jaco, but I had already made myself hostel reservations in Manuel Antonio and had to say goodbye at the bus stop.
I have all kinds of wacky stories of this trip, like how I met a Welsh girl and an American guy in Monteverde, split from them, and ran into them getting off a bus in Quepos, only to travel into Panama all together and essentially spend the next 12 days of our lives doing the same things.
By traveling solo and being flexible, you can travel with people you meet and not be hindered by set plans.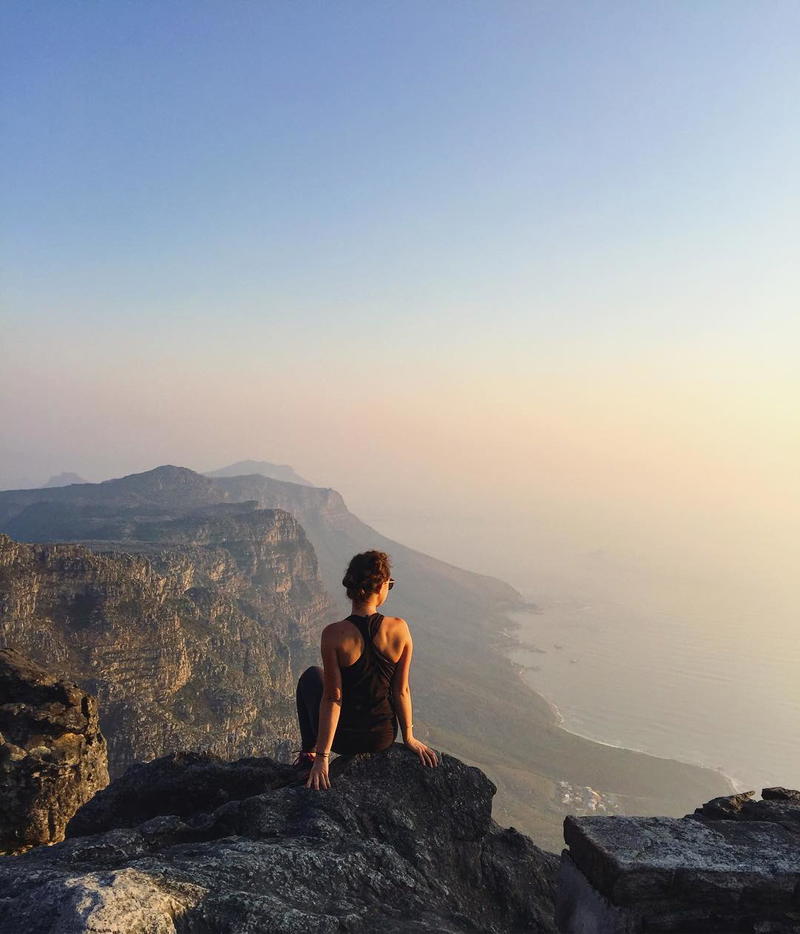 Traveling solo allows you to make all your decisions
Feel like sleeping in? You can do that. Feel like traveling for 12 hours on a train? You can do that too. You don't have to check with anyone else and get an "OK."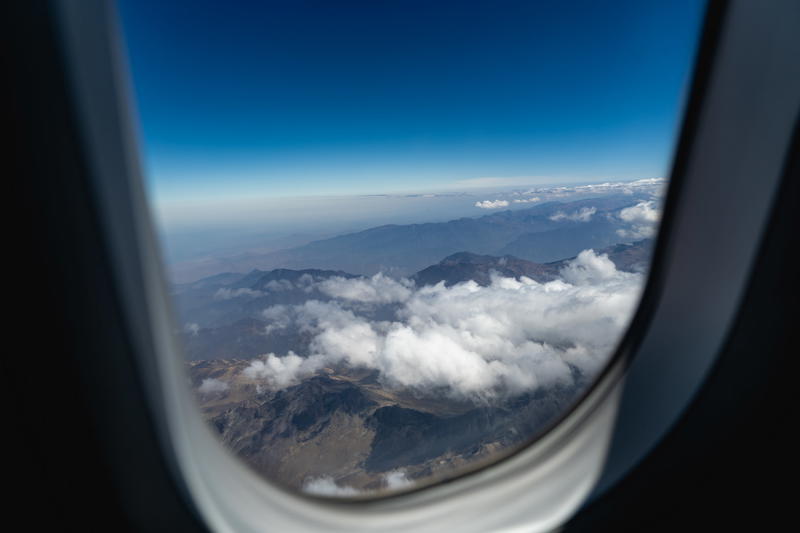 Traveling alone gets you to solve your own problems
Once you overcome a situation, that's your success, like this one time in Cartagena, Colombia, when I arrived alone, with two days to kill before my flight.
Helpful Tip
Looking for new proven ways to save money on flights and airfare? The easy solution is to sign up for Going, the leading way to find flight deals and mistake fares, directly to your inbox. Use HALFHALF20 to get 20% off!
When I arrived at my hostel, I found that they had overbooked, due to a web error, and sent me to a less-great yet available option two blocks away. That night I got lucky and was able to meet up with a New Yorker I had met previously in Santa Marta.
After a night in the second-rate hostel and realizing the hot room with no ventilation was not for me, I booked myself in a dorm in another hostel, still trying to connect over Facebook and WhatsApp with anyone I had met previously in the trip to see if they were around. By my last morning, I had another successful meetup with a Canadian girl and we went on a graffiti tour together.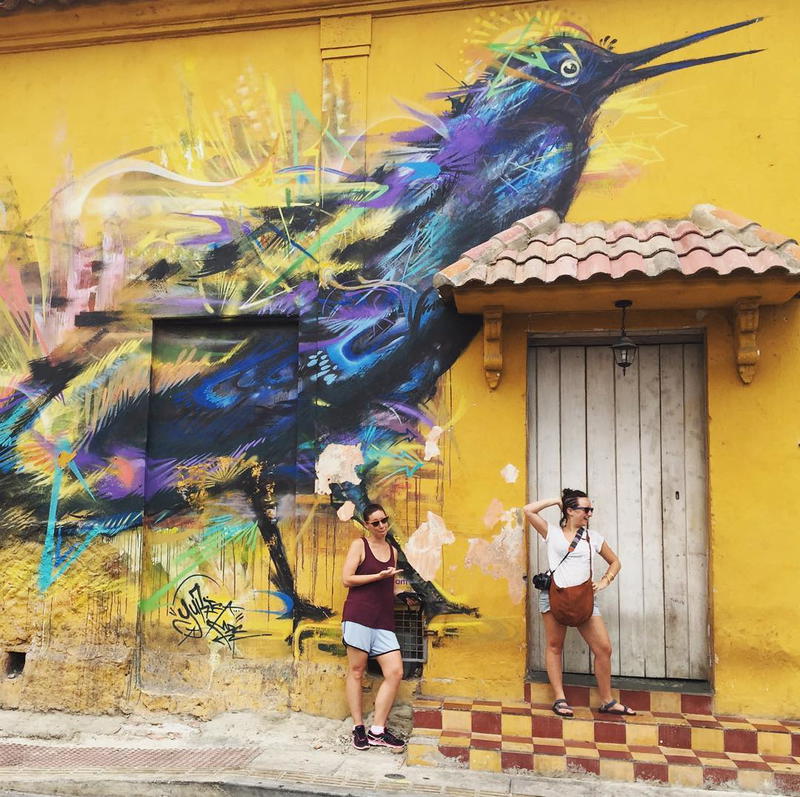 Traveling alone will give you experiences that no one else can relate to
In Thailand, I made friends with a Thai Buddhist monk and we went out for smoothies together. Anyone to whom I mention this story has no idea what this felt like to me and how unique it was. Memories from when you travel alone become your personal memories forever.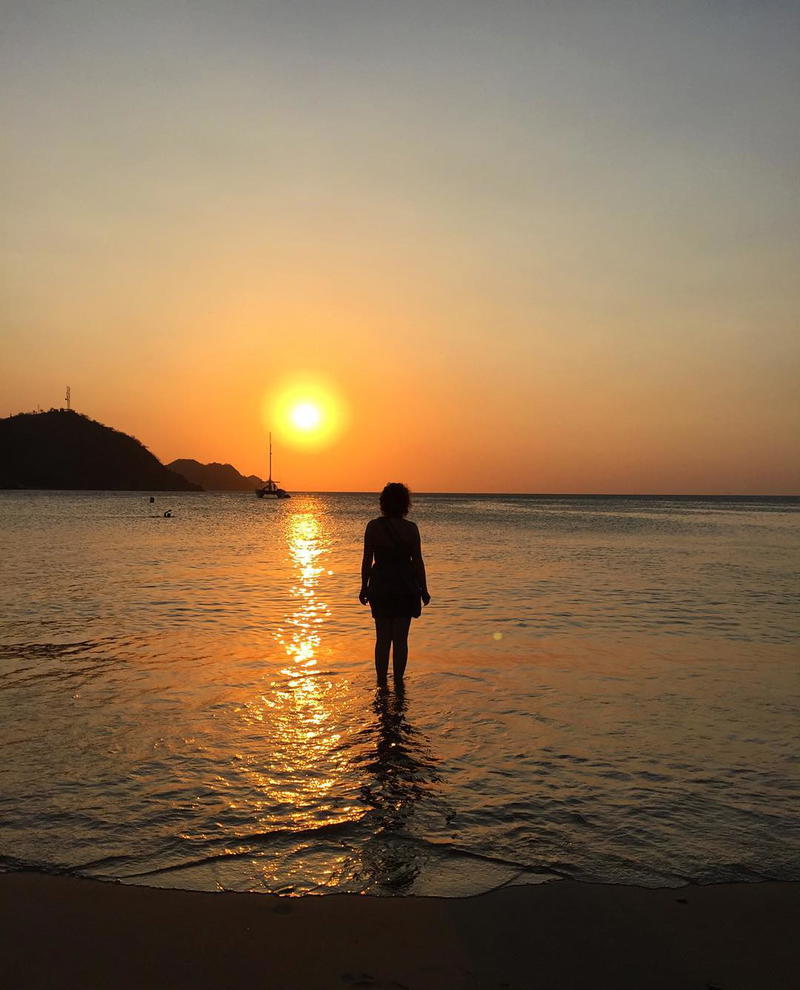 Helpful Tip
Both Dan and I recommend traveling alone to see how strong and independent you really are! Give it a shot. There's no better time than now to take your first solo trip somewhere in the world.
Enjoyed our article?
Consider supporting us! We're a 2-person team (learn more about us here) and your support enables us to create quality content. Thank you!