How to Use Travel Hacking to Get Free Flights
Written by Dan
•
Updated on October 31st, 2023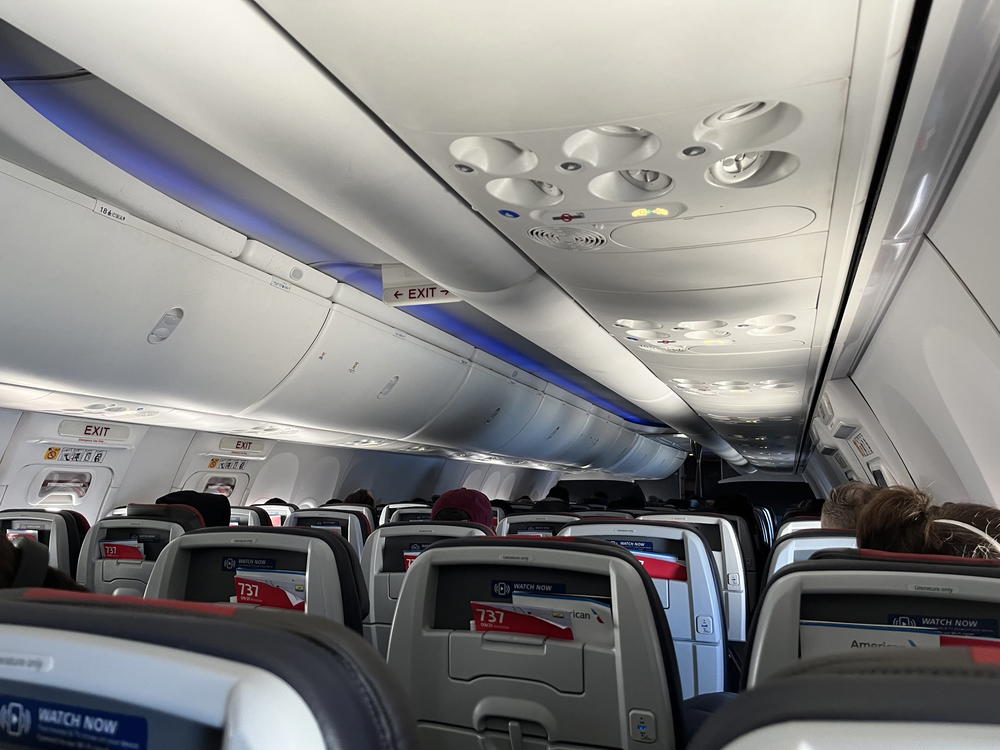 Is travel hacking worth it? Let's see the best ways to get free flights and the websites that will let you travel hack your next trip. Here's our guide to hacking our travel.
This article may contain affiliate links. We earn a small commissions when you purchase via those links — and it's free for you. It's only us (Becca & Dan) working on this website, so we value your support! Read our privacy policy and learn more about us.
Table of contents
Close table of contents
Since 2016, we've taken countless (okay, if we had to count, probably more than 50) flights. Some of these flights were quick legs from Prague to Lisbon. Other legs were a bit more extreme, like flying from Hanoi, Vietnam, to New York City. Some were red-eye flights or flight with long layovers.
Whenever Becca and I travel, we maximize our value and optimize our cost per day as much as we can, within our control. Flights can sometimes be the biggest line item on the trip, and the cost of a flight can push the total trip cost to a figure that is more than our budget.
What if I told you that there was a way to travel for free?
This is travel hacking. In this article, I'll explain what to know about travel hacking, and how you can realistically apply it to your regular set of habits and tricks when you book trips.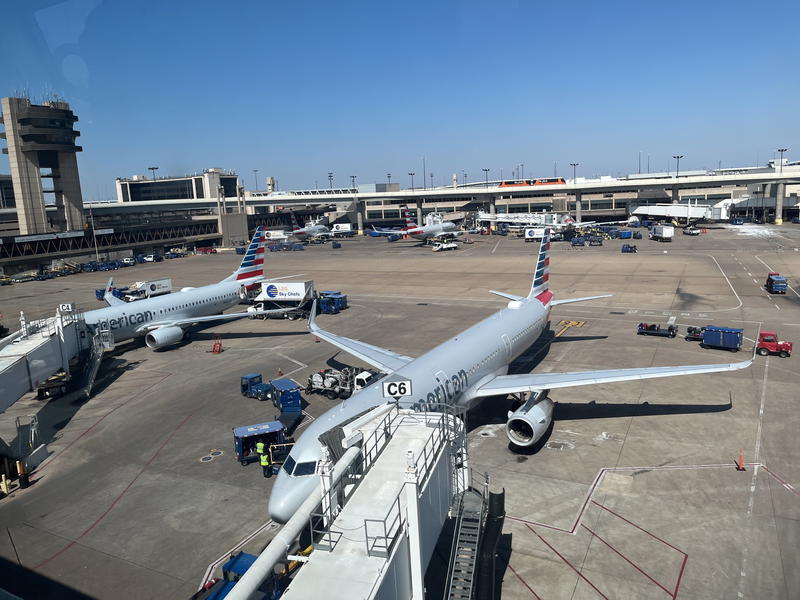 What is travel hacking?
Travel hacking is a way to exchange credit card sign-up bonuses and incentives for airline miles. You can use those airline miles (or frequent flyer miles) to buy discounted (and often free) flights to destinations of your choice.
Depending on the credit card you choose to go with, you can also exchange a miles or points bonus for hotel stays and rental car deals.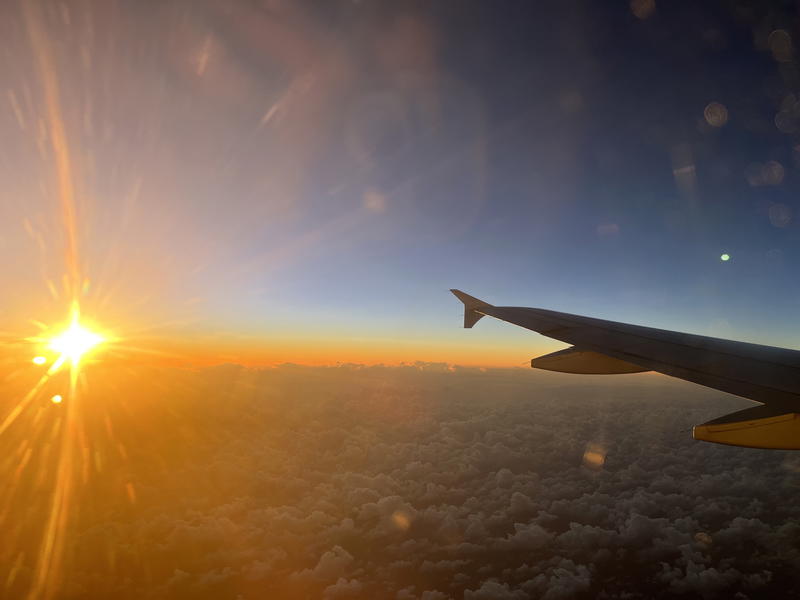 How does travel hacking work?
As much as possible, we take advantage of credit card sign-up bonuses and build out our frequent flyer mile programs on a few select airlines (more on this below).
When we're ready to book a flight, we will first evaluate the cost. If the flight is $200-$300, it's usually better to pay in cash and accrue more miles for the flight that we take.
When the flights start getting above $500, we look to our airline frequent flyer accounts and evaluate which airline can give us the best deal. We base this on the amount of miles or points in our travel bank for each airline with which we have an account.
This thought process and system above is the essence of how travel hacking works.
Some airlines will exchange 1 mile for 1 penny. So for $1000, you'll need 100,000 miles.
Other airline programs have more of a value system. With United, for example, 35,000 miles doesn't necessarily mean you need to spend $350 to get to that amount.
The points and value exchange can get a little complicated, and I'll cover more details about that below!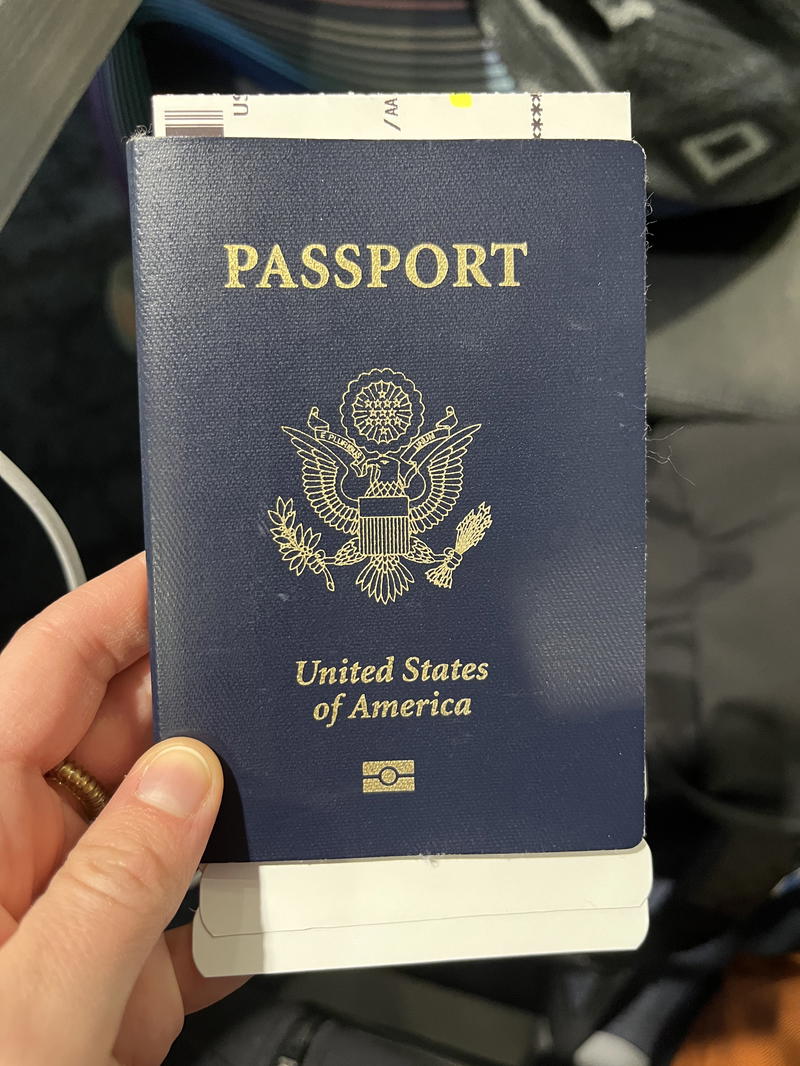 How to get started with travel hacking?
I want you to leave this article with a solid base on how to get started with travel hacking. I became fascinated with the topic back in 2016 when I got my first real travel credit card.
I got the Chase Sapphire Reserve, with the 100,000-mile bonus, back when the annual fee was $450 with a $300 travel credit. Those were the days. I talk more about this card in our money guide to international travel.
I was able to take advantage of the $100 Global Entry credit as well. This was an incredible benefit.
I continued to book my travel with this credit card and got 3x points on travel purchases, as well as 1.5x redeemable points in the Chase Ultimate Rewards portal. The Chase Ultimate Rewards portal allows you to book travel like regular flight purchases, with your points, in a sort of online marketplace. It's surely one of the best websites for travel.
This exact deal and situation is a little different now, but let's go over the basics, first!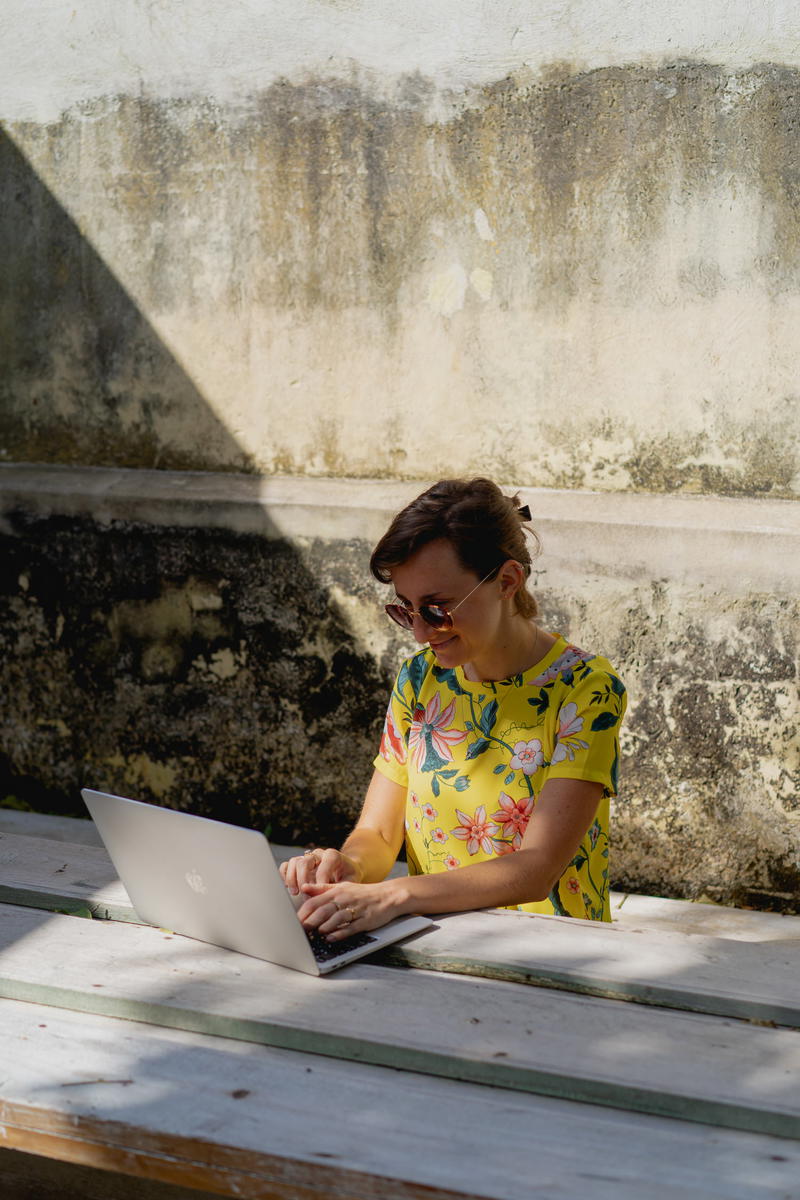 Open a credit card with a sign-up bonus
The very first step that you need to do is open a credit card that has some type of sign-up bonus attached to it. There are a lot of great credit cards to choose from that offer a variety of great features and benefits.
The actual credit card that you choose will depend on your preferred airline, spending habits and features that are important to you.
Here are my top credit card picks for travel hacking
These are the cards that I use and they've been beneficial in helping me fly free to a lot of different destinations.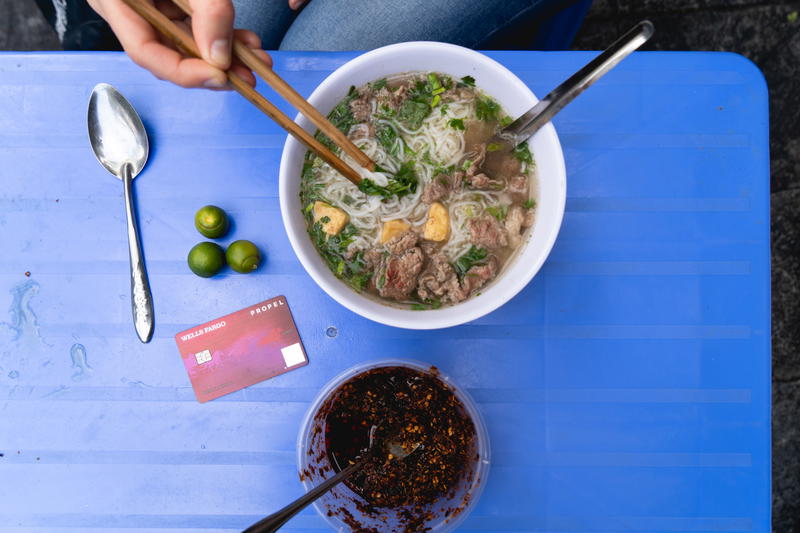 Hit the minimum spend limit
After you are approved for a credit card, you'll need to meet the minimum spend limit of the card, in order to get the bonus. Every card is different and the rules for this incentive are typically easy to find on your credit card terms page.
If you don't meet the minimum spend, you won't be able to get the bonus. And, you'll need to cancel the card and wait up to two years before you can apply again and get the bonus.
Make sure that you're in a position to hit the spend limit before choosing the card. For example, a spend limit could be $3000 in three months, or, it could be $10,000 in six months. After you hit the spend minimum, your bonus points will be awarded in your account.
Wait until your points are posted to your account
After you've hit the minimum spend limit, you'll be eligible to receive your points bonus. The bonuses are usually distributed after your pay cycle. If you got the card and spent the minimum spend limit on the first day, you can expect your bonus in about 30 days.
Every credit card might be a little different. If you are trying to acquire your points for a specific occasion like booking a flight by a specific date, I recommend calling your credit card and asking them when the points will be available.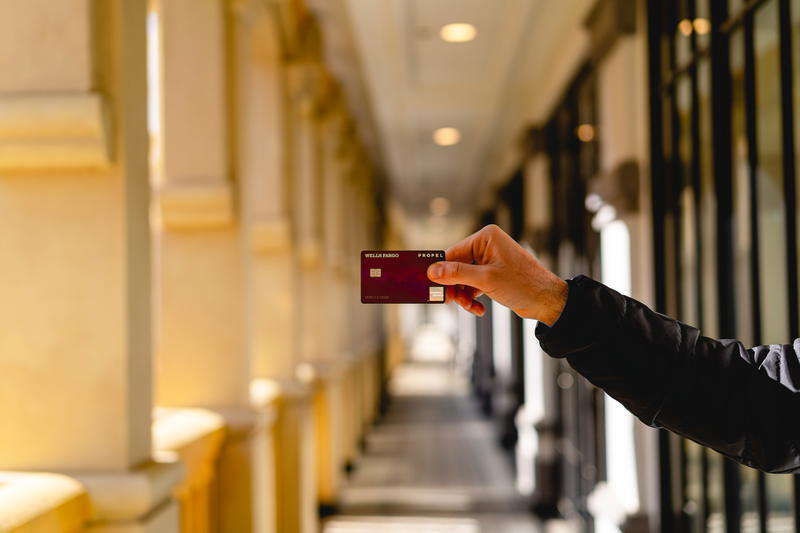 Redeem your points for a travel credit
Now that you have a points balance, you can redeem these credits for travel. Every credit card will have a different method for redemption. Here are a few examples from the providers that I have the most experience with.
Chase Ultimate Rewards
If you have a Chase card, you can redeem your points in the Ultimate Rewards portal. In the portal, you have access to almost every airline. You can use a combination of points and cash to redeem your travel.
You can book entirely on points if you have the balance for it! Sometimes, we'll still buy flights on the Chase Ultimate Rewards portal even if we don't have enough points to cover the whole quoted cost. We pay the balance in cash, and pay it with any credit card.
Keep in mind that Chase is booking your travel and partners with an airline to fulfill the order. In 2020, Becca and I had travel booked with Chase. The itinerary was canceled and we had a hard time going back and forth with the airline and Chase trying to figure out how to get a refund.
United
When booking directly through United, you can choose your flight to be booked with points or dollars. You can't combine points and dollars on the same itinerary if you don't have enough points.
You can buy additional miles if you are a little short and need a few extra points to bump up your balance. Historically, this is never a great deal, though.
JetBlue
For flying domestic, I really enjoy flying JetBlue. I've generally had good experiences with JetBlue and the extra legroom and free snacks make the flight more comfortable and enjoyable.
Booking on JetBlue is similar to United, whereby you can either book with JetBlue points or dollars, but not both.
What is unique about JetBlue is that you can pool your points together and have a shared balance. Becca and I share points and we are able to accrue points twice as fast, together. We use a family 'pool' of our points so that we can share them. We used this method for a trip to the Dominican Republic!
To use JetBlue's family sharing system for miles, JetBlue will want to prove that you are really family members, not just friends who want to hack the system.
Enjoy your trip!
Have fun! Hopefully, you were successful in getting a free trip with your credit card bonus. You can check out how to upgrade your flight as well. Some people use the bonus opportunity to find first-class tickets as a highly-discounted (and mostly free) price!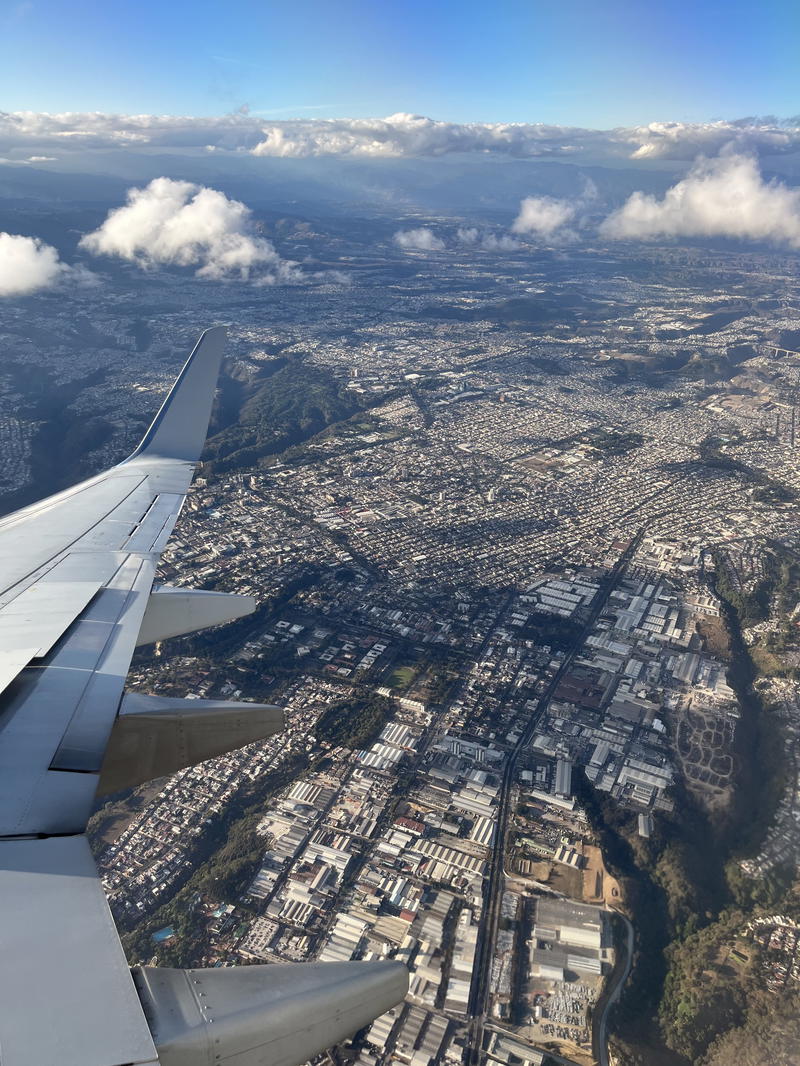 What are some ideas to hit the minimum spend for the credit card bonuses?
On a day-to-day basis, Becca and I are very frugal. We cook at home, rarely go out, audit our monthly subscriptions, stick to a budget and more. We talk about it in our guide to living in NYC on a budget.
So with our level of frugalness, it can be daunting to try and spend thousands of dollars on minimum spend limits to get a credit card bonus.
Well, we've been through it several times, and we want to share some of the ways that we've been able to meet the minimum spend on our travel credit cards!
Pay your rent
We're lucky in that we can pay our rent with a credit card. We weren't able to do this before now. The downside is that we need to pay a 3% fee in order to do so.
The Capital One Venture X card has a $10,000 minimum spend, and there's no way that we would be able to spend that, normally. The cost of credit card fees was worth the very high miles bonus, so we are okay paying the fees in this scenario.
Pay a medical bill
As for recurring medical bills, a doctor visit or a prescription to fill is usually a great way to hit your minimum spend for your credit card sign-up bonus.
If you are in a situation in which you don't have any of these, ask your close family if you would be able to pay for them, and they can pay you back. (Becca did this once with an expensive dental appointment.)
Pay off a loan
If you have any student loans, car loans or other loans that you are paying off, consider paying them with your credit card.
But please, make sure that you pay off your credit card balance in full and that you don't accrue more debt by using this method. Seriously, the bonus isn't worth the debt!
Ask family if they have large expenses coming up
Talk with your family and ask if they are about to spend a big sum of money on something. Maybe you know someone who needs a new fridge. Or maybe (if you're really lucky) someone is remodeling a room in their house or apartment.
You can pay for the item or service on your new credit card and this family member can pay you back. Be very careful and make sure that you trust this person and that they understand why this is a favor for you.
Buy gifts
If it's the holiday season, consider buying all of your gifts using your credit card, and opening it a few months before to make sure you have the physical card in time.
Don't spend more than you were already going to, though! That would not be the point of this hack.
Donate to charity
Donating to charity is always a great way to support a cause. Almost every charity can accept credit card payments, and it's an excellent way to push you over the final edge to your minimum spend.
If you're looking for a unique charity, check out Charity Navigator and the charity ratings. Generally, 3 stars and up are ratings for good charities to support!
Also know that when you donate to a charity, they usually need to pay for the credit card processing fee. And, it's typically 3%! Your $97 charitable gift is usually closer to $100 in total, with the offset of credit card processing fees.
Upgrade your tech
I upgraded my laptop and used a new credit card to hit my minimum spend. It was a perfect use case because I was able to hit my limit instantly.
I knew that I needed to buy the laptop and I shopped around for a card that had a good bonus to use on the purchase.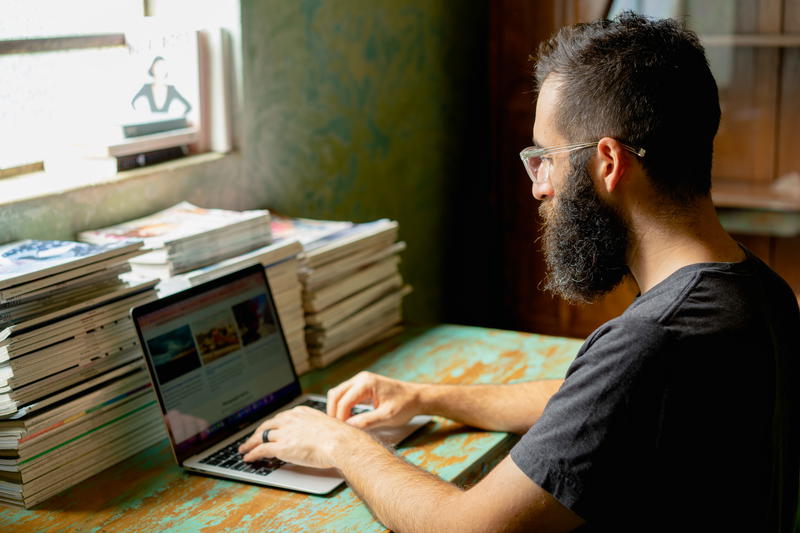 What is credit card churning?
Travel hacking and credit card churning are like peanut butter and jelly. It's a sweet deal, but sometimes you get into a sticky situation.
Jokes aside, they really do go together nicely.
Credit card churning is when you cancel a credit card and then re-apply after two years or so, to get the bonus offer (like 50,000 miles), again. There's a lot more to it, regarding how it impacts your credit score and other rules with certain banks.
Does opening too many credit cards hurt my credit score?
This is a common question that I hear after talking to people about travel hacking. Because a big part of travel hacking is opening and closing credit cards, your credit score is a concern.
Opening a credit card
From what I've seen on my own, opening a credit card will temporarily "ding" your credit score after a hard pull on your credit report.
After a few months, the score will return back to normal.
Having more credit cards actually improves your credit score. Because you have a higher credit line, you will be lowering your utilization ratio, which is a positive thing.
If you are still concerned, check out Investopedia's take on having several credit cards.
Closing a credit card
Churning your credit cards is when you close your account after receiving the sign-up bonus. You wait a certain amount of time (usually two years), and then apply again, and receive the bonus just like the last time.
Closing credit card accounts (then reopening them) is usually bad for a few reasons. You'll be increasing your credit utilization ratio, your credit is hard-pulled when you apply for a new card and your credit history might be shortened (depending on the card you're closing).
If you already have a strong credit score with plenty of old credit cards, this strategy shouldn't do any long-term harm.
If you are in the market for applying for loans, like a mortgage, I would stay away from this strategy in that term, to keep your score as high as possible.
Understand the features of a credit card
When shopping for credit cards that pay out in great bonuses for travel hacking, there are a few considerations to look for in the features category.
Annual fee
The annual fee is the feature that you'll be the most surprised by every year. Or, at least it's always surprising to me when I need to pay it. It's also the catalyst for my choosing to close a card. If I don't want to pay the fee, I say goodbye to that card!
The annual fee is the end of the bargain that the credit card company gets. They have travel partners that pay you in credits. You pay the credit card company money every year. Most of the travel credit cards with the best sign-on bonuses also have the highest annual fees.
Usually, or at least for cards worth keeping, the annual fee is worth it when you consider the exchange for other value services.
For example, the Capital One Venture X is one of many credit cards that provides an annual subscription to Priority Pass. On its own, Priority Pass is worth anywhere between $99 and $429.
You can read about Priority Pass in our best apps for travel.
A good credit card will provide multipliers on spending categories (more on this below). The privilege to receive more points on the things on which you spend can often add up to more than the annual fee.
For example, if you spend $20,000 per year and receive an average of 1.5x points on your money, you'll have 30,000 points. This would generally be worth $300 in travel rewards. If this is worth more than your annual fee, then the card pays for itself.
Foreign transaction fee
Having a card with no foreign transaction fee is absolutely critical for you if you travel internationally. Some cards will charge 2 or 3 percent of each transaction that you spend internationally.
This means that if you're traveling to Portugal and put a $500 hotel on your credit card, you might pay up to $15 extra on fees.
If you travel a few times per year or spend a lot on one international vacation, the fees can really start to add up. Remember that avoiding fees can help you save more money while traveling.
Becca got the Chase Freedom credit card last year and thought that it had no transaction fees just like the Chase Sapphire Preferred and Chase Sapphire Reserve. She was wrong, and in her first few days of traveling in Guatemala, she noticed that she was being charged 3% of every restaurant bill put on this card. Be a savvy traveler and take note of the card's terms!
APY
The APY is the interest that you'll pay if you carry a balance. I personally never consider the APY when applying for a credit card because I make sure to always pay off the balance in full.
This is a good habit for anyone who likes staying organized, and avoiding debt! Always put the card on auto-pay.
I wouldn't recommend ever spending more than you can afford, as a guideline.
Point multipliers
The point multipliers are the credit card company's way of incentivizing you to spend in various categories. You'll often see a 5x multiplier for categories like gas and grocery. It's common to see a 2 or 3x multiplier for travel.
These point multipliers help accelerate your goals. If you spend a lot in one category, like dining, or gas, this can help you make a decision for a specific type of credit card to go with.
Other credit card benefits
There are so many more benefits that credit card companies can offer. I think that Global Entry fee reimbursements are great incentives if you don't have Global Entry or TSA PreCheck already.
Other airline-specific credit cards can give really high point multipliers when buying flights on their cards. With JetBlue, you can get all the way up to 15x points per $1 when booking JetBlue flights using their card. It's more typical to see 3x and 6x, though.
Other credit cards offer benefits with Lyft, DoorDash and other airline lounges. I encourage you to shop around and see which benefits exist and which would be beneficial for you.
Can you do travel hacking without a credit card?
Yes, you can do travel hacking without a travel credit card. "Travel hacking" in its true sense means paying less for travel or hacking some sort of system so that you're getting a better deal. To get a better deal on anything, you need some tips!
Use debit or a prepaid card to buy a flight
A few ways to travel hack without a credit card might be to buy a flight with a debit card or prepaid gift card, and still get those miles to your account. You don't need a credit card to do this. Just make sure you're signed up for frequent flyer programs with each airline.
Try basic economy
Flying basic economy is like a way to get a flight somewhere by paying less than the standard cost of a flight. With basic economy, you'll be giving up a few frills you'd normally find in standard economy class, but you will get to your destination and that is what matters.
Get Global Entry and TSA PreCheck
Want to hack your time in the airport when going through security or coming back to the US from abroad? Never wait in long lines again by applying for Global Entry, which is good for five years for US citizens.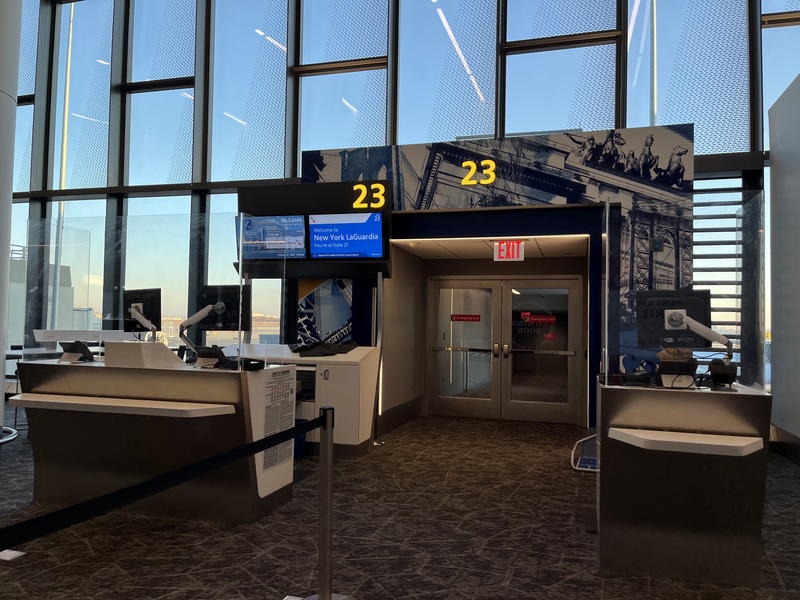 How can I learn more about travel hacking?
To learn more about travel hacking, check out our guides to things like how to make your vacations longer by working remotely while traveling and learning more about websites and apps that can help you travel better.
To learn some hacks we've used, check out some features like this podcast we were on and this epic guide of ways to save money while traveling.
We hope you think travel hacking is as much fun as we do!
Enjoyed our article?
Consider supporting us! We're a 2-person team (learn more about us here) and your support enables us to create quality content. Thank you!