Ireland's Wild Atlantic Way: Off-the-Beaten-Path Itinerary Ideas
Written by Becca
•
Updated on September 15th, 2023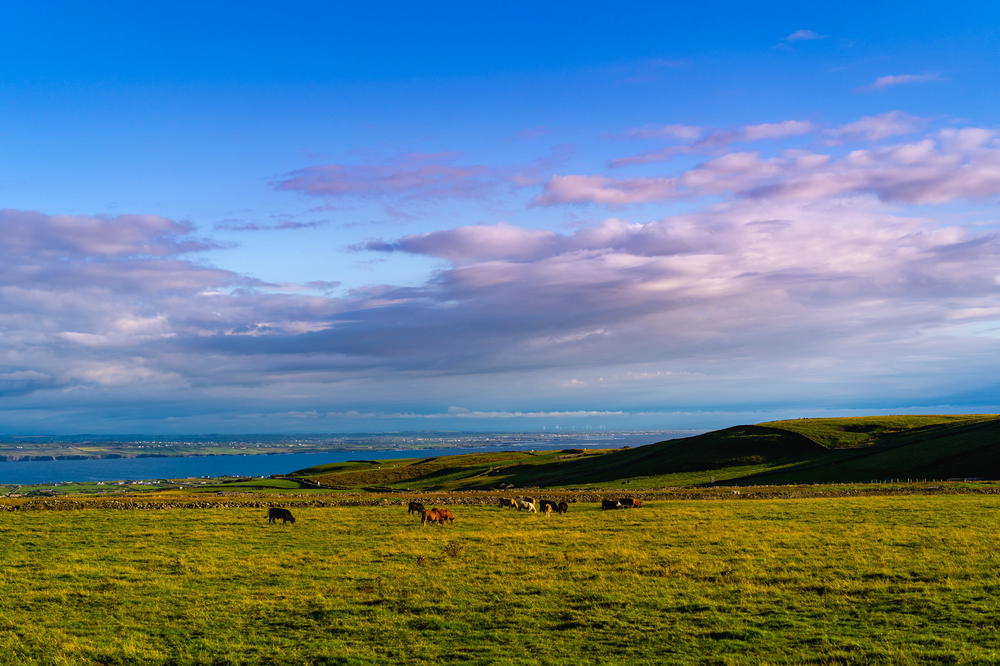 Which places should be on an itinerary for a West coast of Ireland road trip? Check out our ideas for some off-the-beaten-path locations, towns and national parks on the Wild Atlantic Way.
This article may contain affiliate links. We earn a small commissions when you purchase via those links — and it's free for you. It's only us (Becca & Dan) working on this website, so we value your support! Read our privacy policy and learn more about us.
Table of contents
Close table of contents
If you're dreaming of a Wild Atlantic Way road trip in Ireland, your dreams may match reality.
I didn't know Ireland was as green as it is in the photos, and it lives up to the hype. When going to Ireland, we didn't truly know what to expect, and we were pleasantly surprised.
One thing about planning our trip that was challenging was the sheer number of things to see on Ireland's West Coast. There are lots of itineraries that check boxes for all the most sought-after places, but what about the less-touristed and slightly more alternative locations?
In this guide to our itinerary from a road trip in Ireland's West, we'll share the villages, towns, landmarks and national parks that made our trip varied and memorable.
Remember: there is no right or wrong way to visit the Wild Atlantic Way, and the best part can be the drives (on the left)!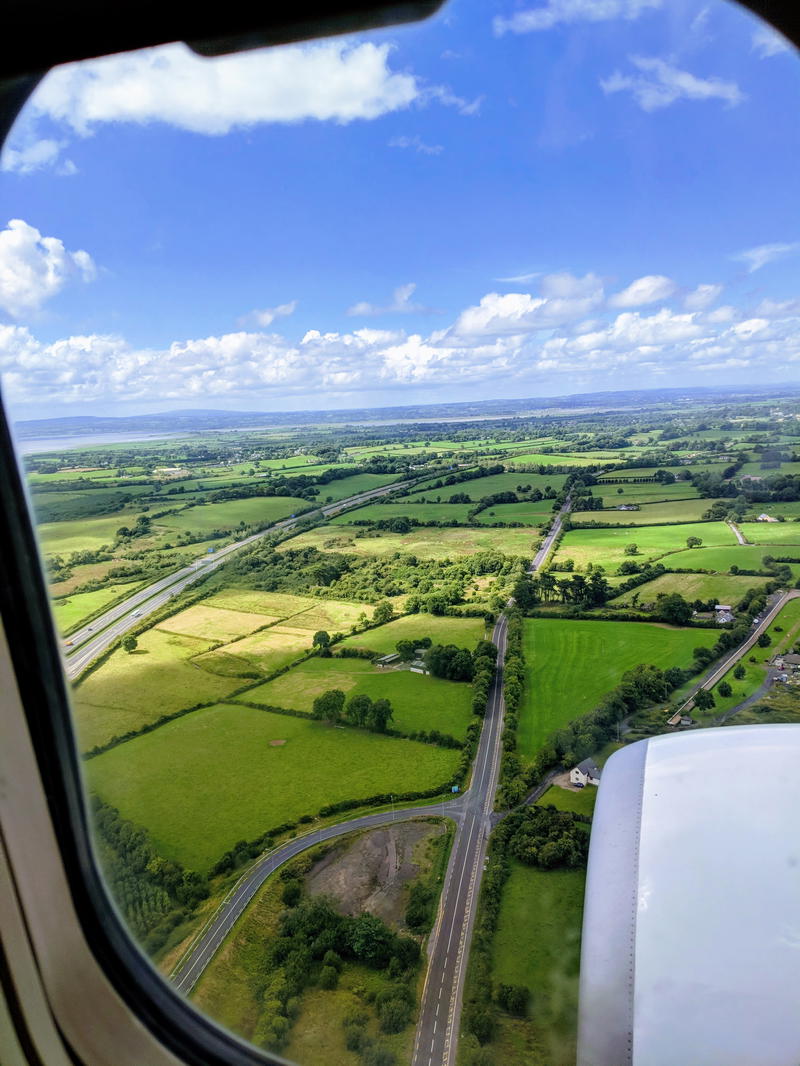 Is there a best Wild Atlantic Way route?
This is a semi-easy question to dive into. The internet will show you lots of ideas for a Wild Atlantic Way road trip, and the truth is, there is no right or wrong way to do it.
This is because everyone's trip has a different amount of time, a different tolerance threshold for time spent in the car, a different interest in towns vs. nature, and more.
For us, we had about 12 days. We flew into Shannon, Ireland, from Tenerife in the Canary Islands and departed in the end out of Dublin, with a day trip to Glendalough, then went back to our home in NYC.
Your trip may fly in and out of Dublin, or in and out of Shannon. A good thing to know about Shannon is that there's not much to do there at all, so we're not including Shannon in the list of iconic locations for your Irish road trip, below.
Ideal itinerary ideas
For our Wild Atlantic Way trip itinerary, I wanted a mix of villages, national parks, landmarks and culture. I did a ton of research, looked at heaps of photos, and we got exactly this!
With three national parks, a smattering of villages that we both drove through and stayed in, and some rural accommodations on one-lane roads, we got to learn all about Ireland and its beautiful destinations.
Where to stay in Western Ireland
As for where to stay, that was what turned into a bit of a challenge. In order to save money during our trip, we opted for Airbnbs, rather than hotels or hostels, which were pretty expensive at high season rates.
A benefit of traveling as a couple was that all we needed was one private room, and we often found this in local Airbnbs. Many were outside cities, like 30 minutes outside Galway in a tiny village of only several hundred people on a road that had no streetlights after dark… you get the point!
Our accommodation while driving on the Wild Atlantic Way was quite varied. We stayed in private rooms in the homes of locals in Ennis, in a suburb of Galway, in a home in Shannon (where we picked up our rental car) and in another suburb of Galway.
Helpful Tip
A helpful way to think about accommodation is to weigh the pros and cons of each type of accommodation. Check out our guide where we compare hotels vs. Airbnb vs. hostels.
Do you need a car for the Wild Atlantic Way?
Absolutely. We could not have done this trip without a rental car. We suggest looking into rental cars even before you book your trip to a) see if they're available and b) see if they're affordable.
You can't really travel freely and see the highlights of the Wild Atlantic Way without your own vehicle.
What is the weather like on the Wild Atlantic Way?
Ireland sees a lot of rain, year-round, and the West of Ireland is no exception! We encountered rain on a daily basis. Remember: This is what keeps the Emerald Isle so green! We found Ireland to be an awesome destination for cool weather summer travel.
Limerick
We flew into Shannon and within a day or two, made our way to Limerick. Here is the location.
Limerick is a charming town about an hour east of Shannon, and it's lovely and walkable. Some of the things to see are the colorful houses, outdoor restaurants, bars and pubs and of course, the city's castle.
Limerick is the third-largest city in Ireland (when you get there, you'll see that it feels more like a town), and it's one of the oldest. It was founded by the Vikings, hundreds of years ago.
Maybe you're familiar with a "limerick," which is a jolly style of poetry. We're going to write one for you now:
Limerick was a nice time
So nice, that I'm making this rhyme.
We both took a bus,
without making a fuss,
and didn't eat lemon nor lime.
Okay, it doesn't totally make sense, but you get the point!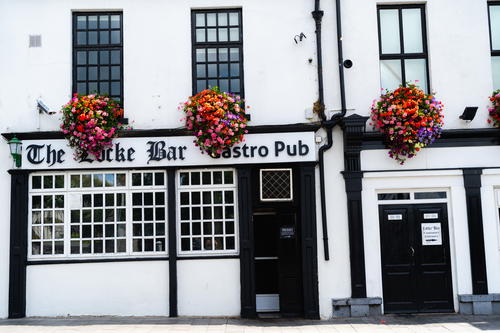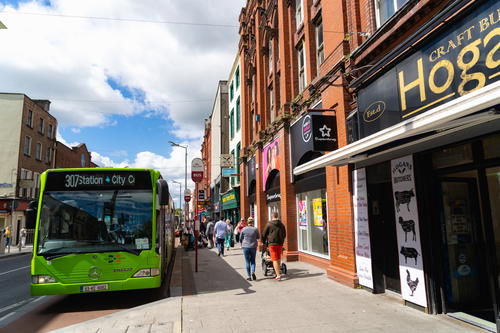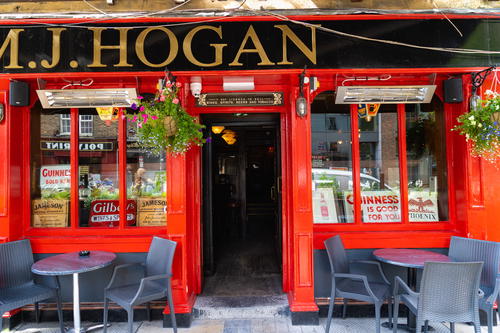 You can walk along the river and you may even notice some groups of kayakers with the castle in the background. This is a great photo op near downtown!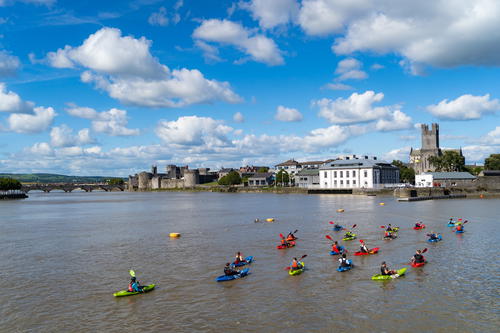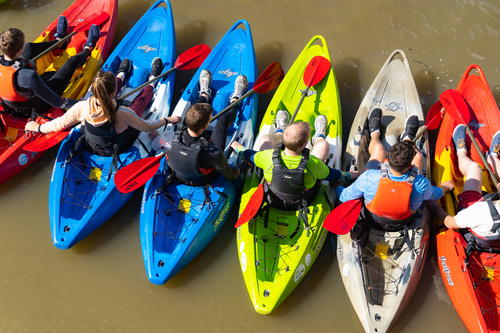 Here are the things to see in Limerick:
Tom Collins Bar
Sarsfield Bridge
The Milk Market
Kyoto Sushi & Noodle
Arthur's Quay Park
Robert Byrne Park
Nicholas Street
To leave Limerick, you can take the short bus to Shannon. You can do this in a day!
What we'd recommend is a visit to Limerick if you're already staying in Shannon. If you're not based in Shannon, there's little reason to visit Shannon itself aside from flying into the international airport for your arrival.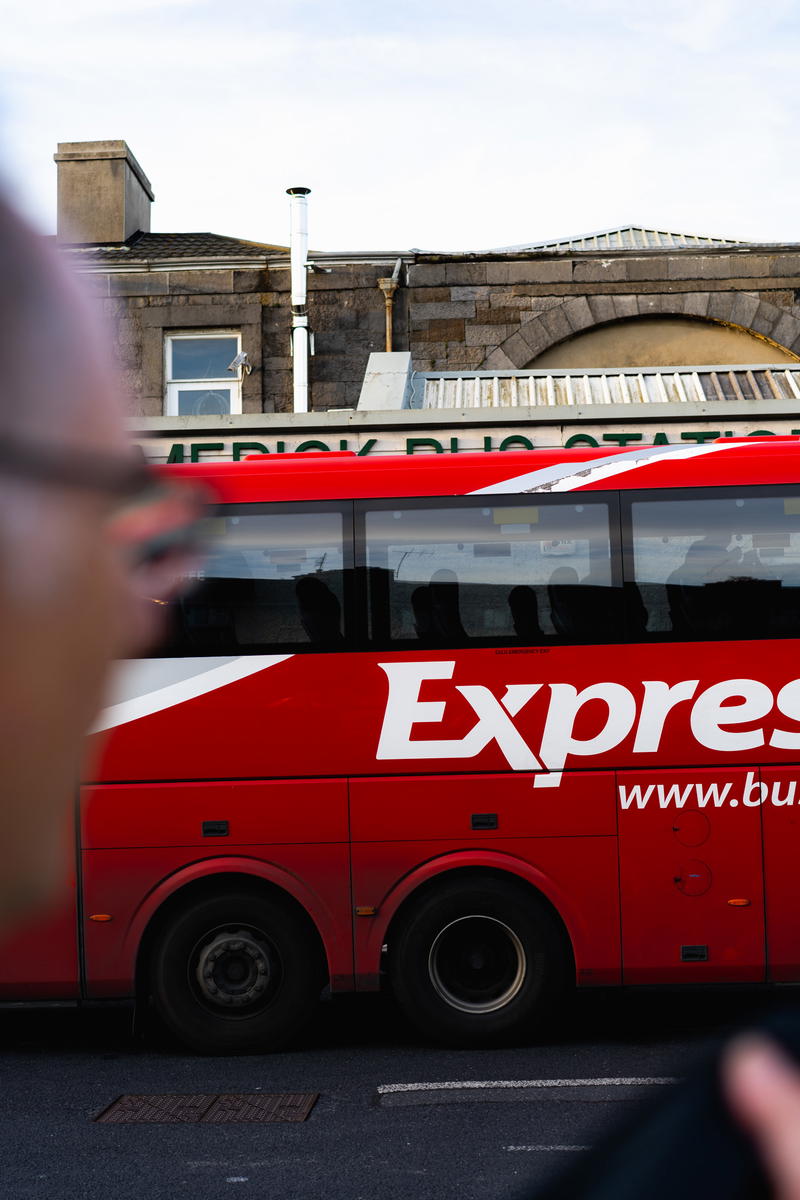 Loop Head Lighthouse
Loop Head Lighthouse was literally a landmark that was 'out on a limb' on our trip. Here is where it's located.
We chose to venture out to Loop Head because it was conveniently west of Shannon, and it looked a lot closer. For fair reasons, not every traveler gets out to Loop Head.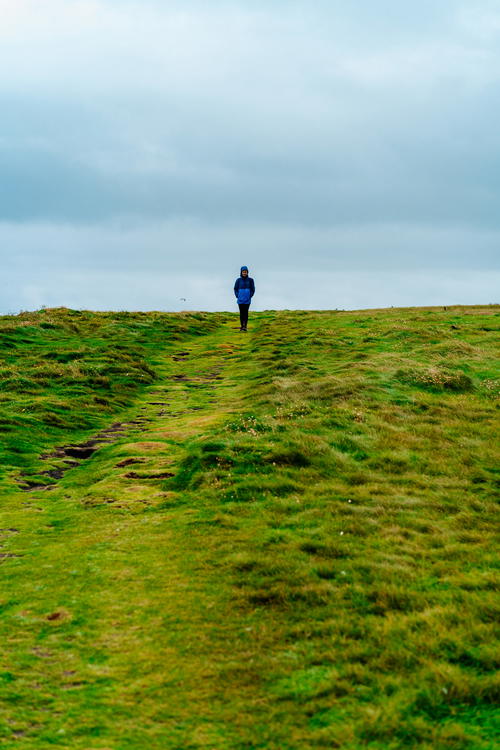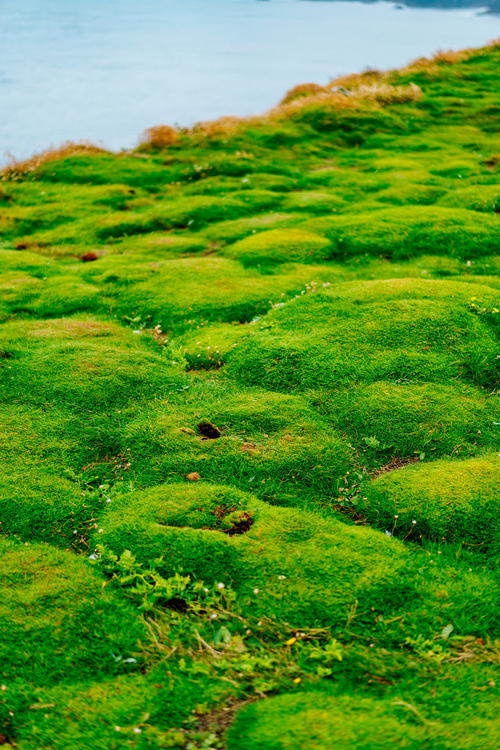 To be fair, what looked like a straightforward and quick drive was in fact nearly an hour and a half on very slow roads, and during our little road trip, we were dealt one of Ireland's famous summer rains that comes out of nowhere.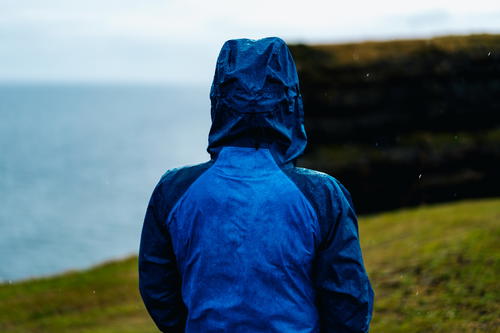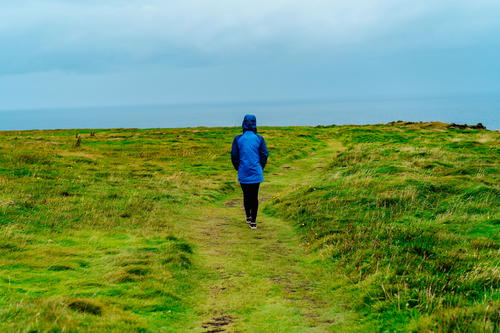 Not only did it rain, it poured, but we made the best of our visit to Loop Head, which is way out on the Loop Head Peninsula, west of Shannon and its surrounding area.
Why visit Loop Head? Well, during nice weather, it is absolutely beautiful, with unique cliff formations, lots of green and certainly some strong wind and waves to see as the ocean slaps the coast.
Most visitors say coming to Loop Head is 'worth the journey.' From our photos, you can see that we had no visibility, and lots of rain droplets on our car, jackets and glasses, but it's the rains that keep Ireland so green! We couldn't complain, and knew we'd laugh about it later.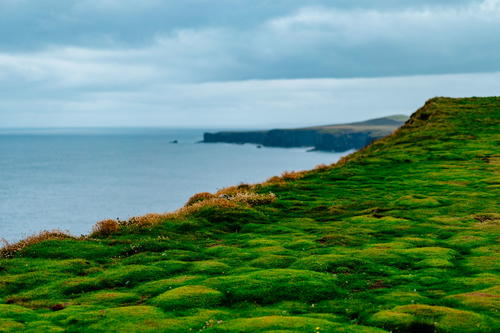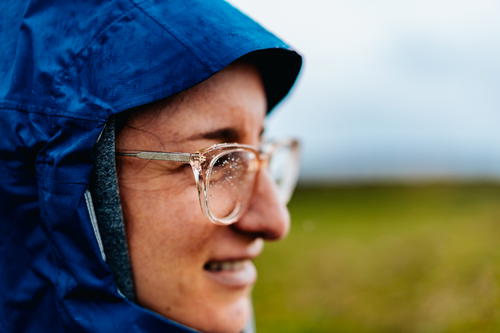 Galway
The year we went to Ireland, the song "Galway Girl," by Ed Sheeran was trending.
I decided to ask our Airbnb hostess in Galway about it. This is what happened:
Me: Did the song Galway Girl by Ed Sheeran make Galway more popular, do you think?
Hostess: No.
Me: Really? That's surprising.
Hostess: Galway was always popular.
And that's some Irish humor for you! I think Irish people are so funny.
Galway is a traditional Irish city that has perfect Irish charm through its architecture, colorful storefronts and medieval city wall. It's known as one of Ireland's most enjoyable destinations. You can find it on a map here.
Travelers will for sure want to try Galway's restaurants, festivals, pub culture, museums and markets, as well as strolling around the city center for some photo ops.
I wish we had photos of Galway City, but it rained during both our trips there, so you'll have to enjoy our photos of the nature that's going to follow in a moment.
Lahinch
Lahinch is a memorable spot of sorts, right on the coast of the Wild Atlantic Way, and likely on your way to the Cliffs of Moher. It's located here.
What's worthwhile about a visit to Lahinch? Well, it's a pretty seaside resort town that has a golf course, and a waterfront promenade where you'll literally have to watch out for waves coming in and splashing up against the barrier.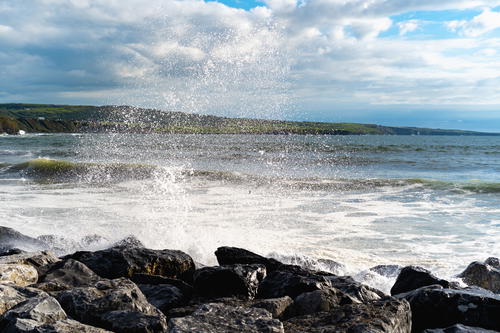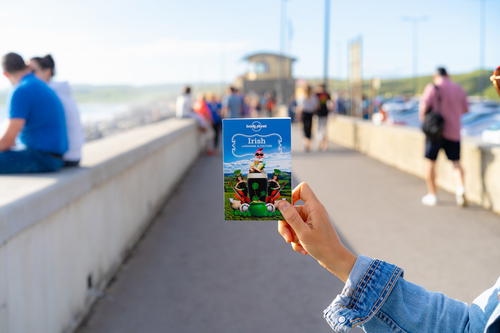 There is a sand beach, if you're down for visiting it, despite the cool temperatures, freezing water and relatively high winds, even in summer. Lahinch is one of the top surfing destinations in all of Ireland, and you can see that immediately from the waves!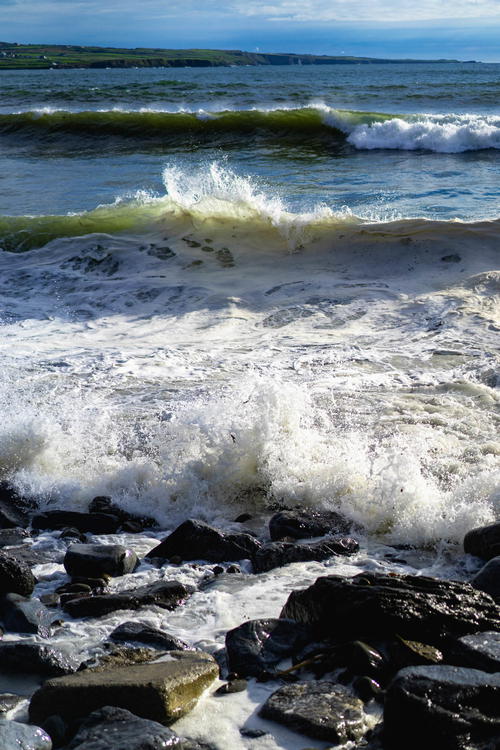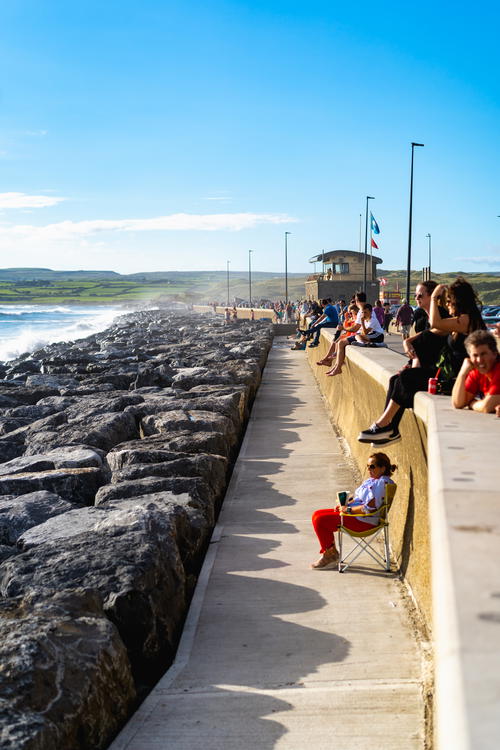 Right around the corner (by car) are the Cliffs of Moher, so visiting Lahinch can be done on the way to, or back from, this famous West Coast landmark.
Helpful Tip
Local bar recommendation: Try Frawleys Bar Lahinch on Kettle St. They've got a pool table, live music on select nights and authentic coastal Irish culture. You can't go wrong with this one!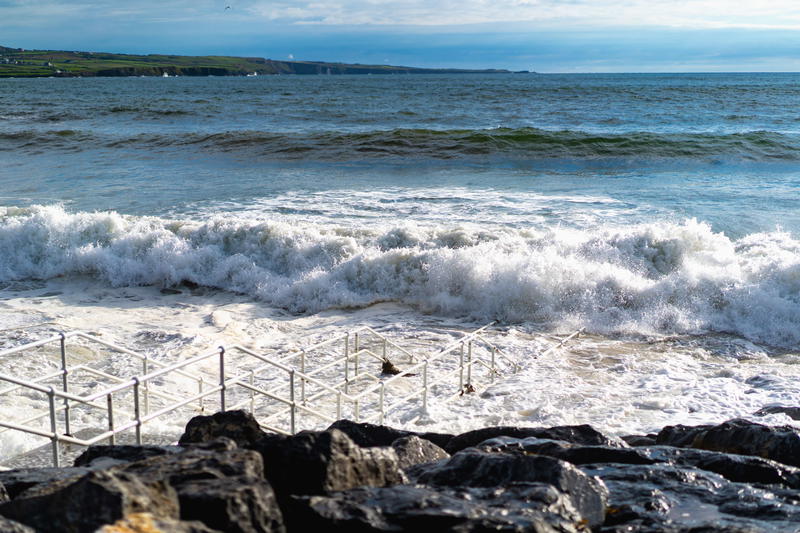 Cliffs of Moher
The highlight of a Wild Atlantic Way road trip is, of course, the Cliffs of Moher (which are located here). Are they worth the visit? I think you can see for yourself, or take a look at our photos.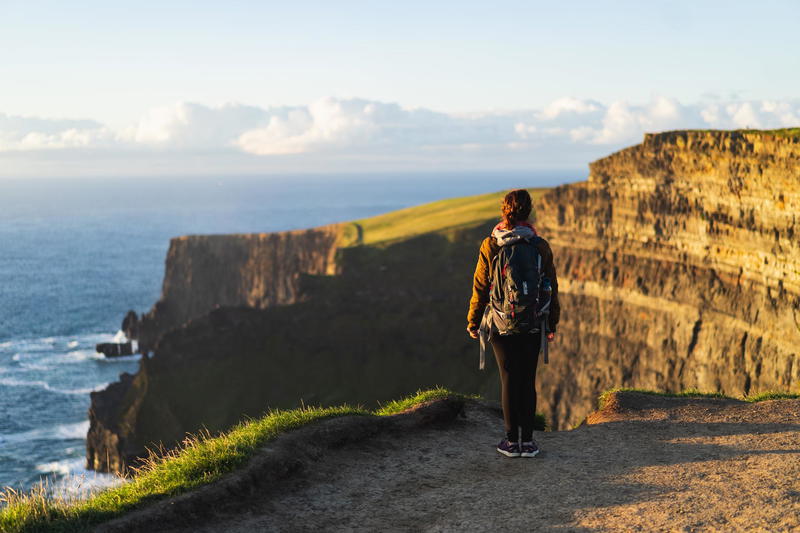 The Cliffs of Moher are located on the edge of the Burren region, making them a doable day trip with a hike in the Burren, below. The cliffs are located in County Clare, the county where we spent most of our trip (and were surprised at all the things to see!).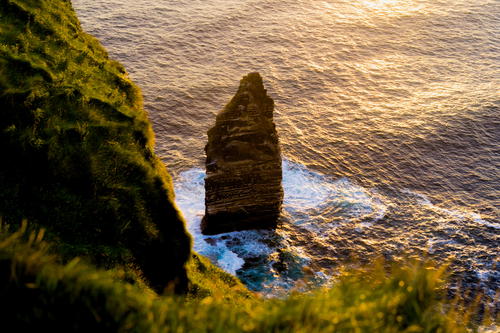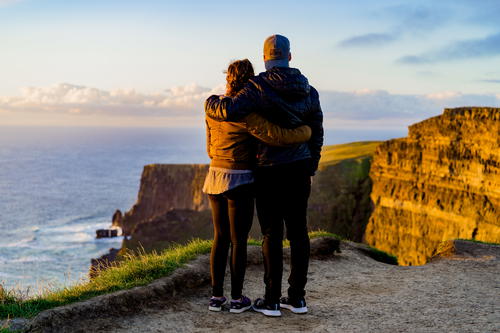 The Cliffs of Moher are one of the top locations for travelers and tourists in Ireland, and you will certainly see throngs of visitors if you come on a sunny day in high season. As a "signature point" on the Wild Atlantic Way route (which as you see here, you can create yourself, because we found there's no single "correct" way to see the route), you'd be missing out big time if you did not stop at the Cliffs of Moher.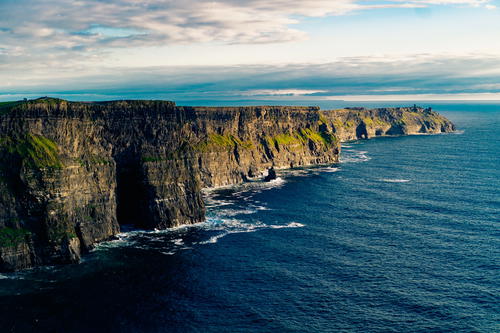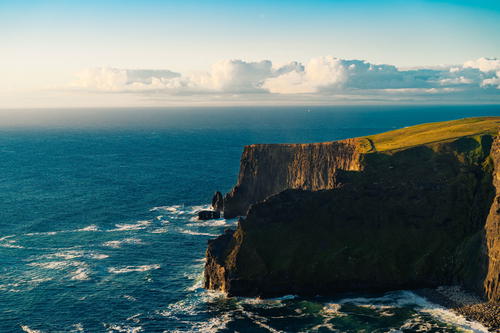 What surprised us was a big shiny visitors center upon arrival at the Cliffs of Moher. This was great, though, as it makes the entry point rather official. In case you're the type that doesn't like official tourist attractions, well… this is the only way to do it.
What we did find about parking is that it's harder nowadays to park for free at the Cliffs of Moher. We had read previous reports of parking on the road and illegally and all these things, but the truth is you have to do the official parking if you don't want to get in trouble with your rental car or the local authorities.
Here's a photo of the parking lot, though: it was nothing to complain about.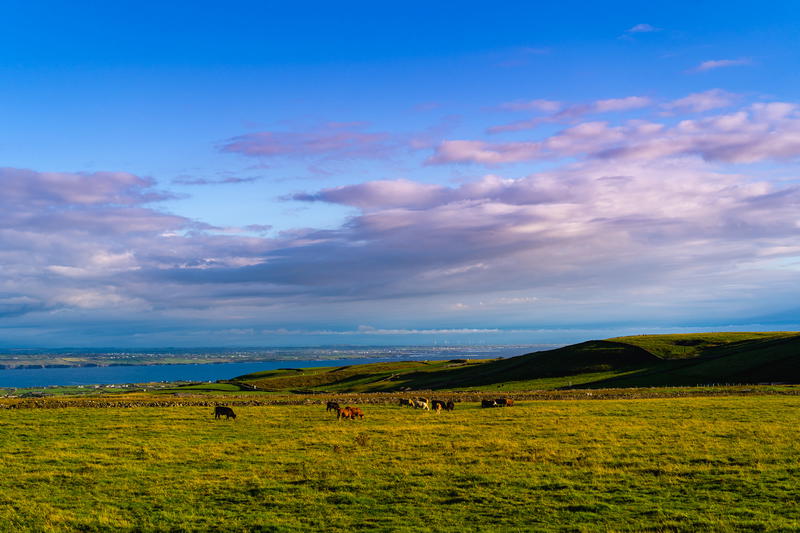 Our biggest tip: go at golden hour, and calculate the timing based on the time of year it is. For us, during our trip in August, sunset was around 9pm, so we tried to arrive around 7:30, waited around, and then got these beautiful photos you see here as the sun went down.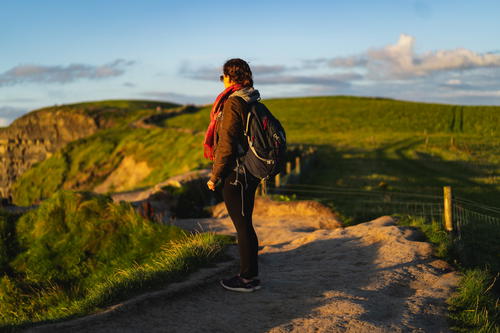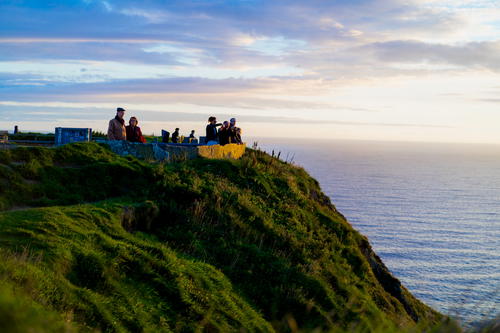 The best part of our visit to the Cliffs of Moher was walking around the paths and exploring. What was really great was the amount of time you can spend in this area, even past the cliffs themselves (which are to the left/south of where visitors are allowed, and you can't access the cliffs specifically because you're looking at them).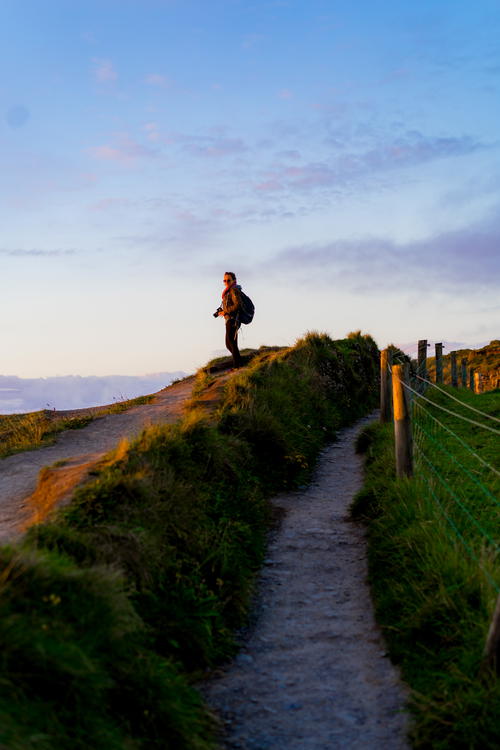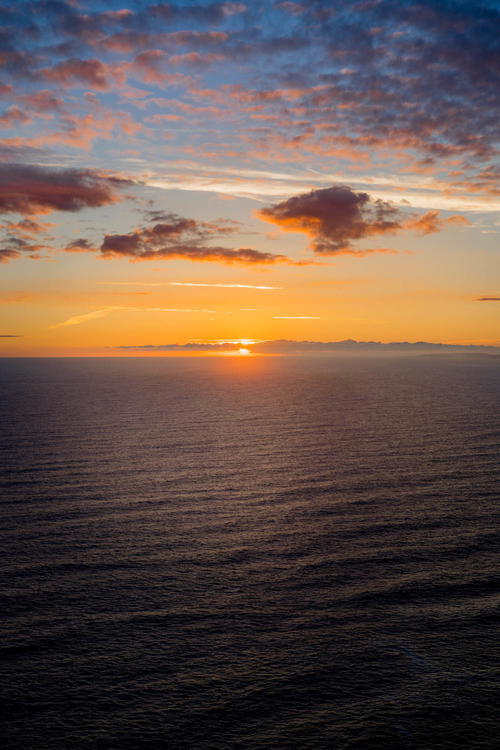 The sunsets at the Cliffs of Moher are truly incredible. Have your camera ready!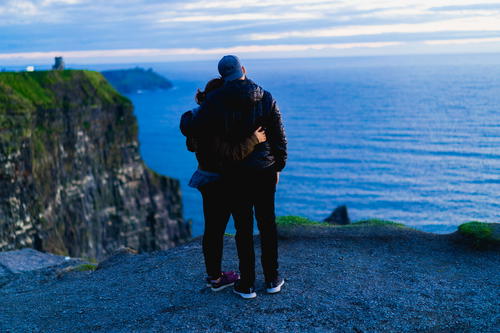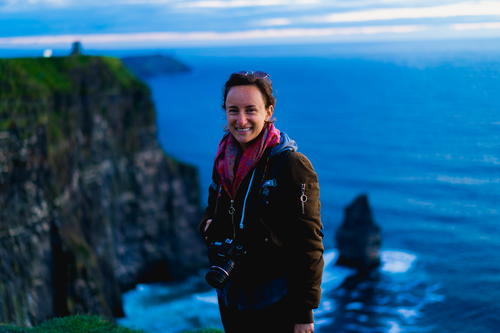 The Burren
The Burren is potentially not one of the most beautiful places in Ireland, but it's a worthwhile stop for unique nature and walking. Find it here.
In fact, The Burren is basically badlands. There are no trees, there are swirls of rock, there are small weeds and flowers peeking out of crevices, and there isn't a ton of wildlife.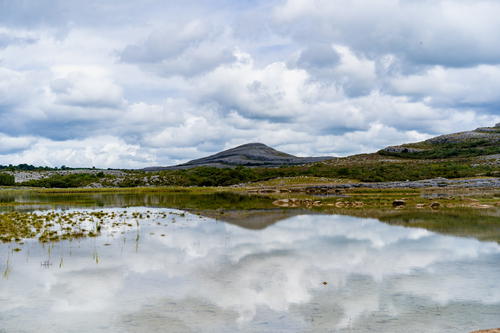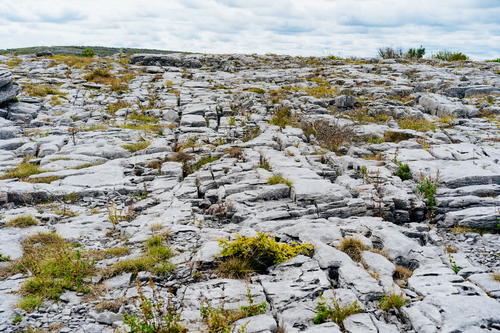 BUT! Hiking in The Burren will be a great experience if you'd like to be at an attraction that doesn't get too many visitors, and if you like expansive views when the sky is clear.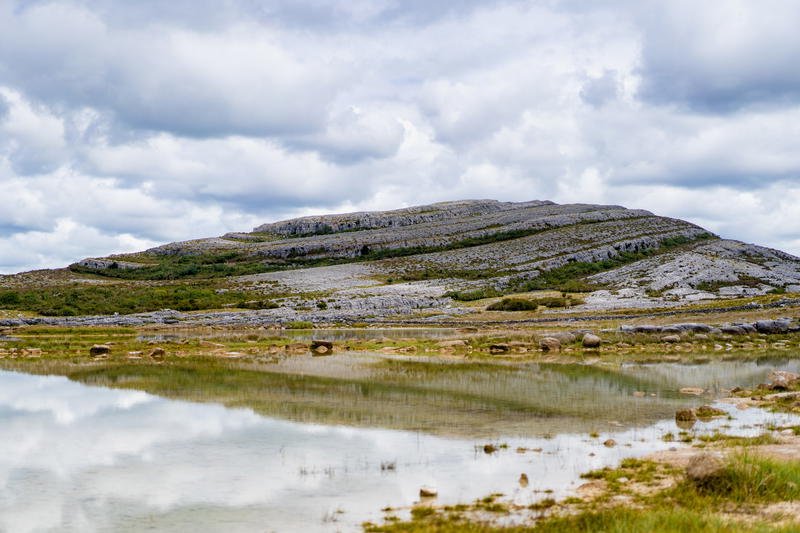 The website for The Burren calls it a "rocky limestone paradise," and poetically, maybe that's exactly what it is. What you can see with the naked eye are rock formations you may find, and what you won't be able to discern are the possibility of the thousands-year-old fossils you're walking on.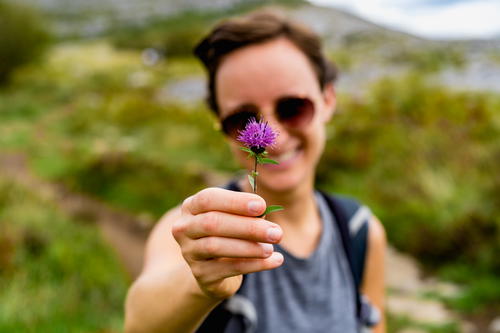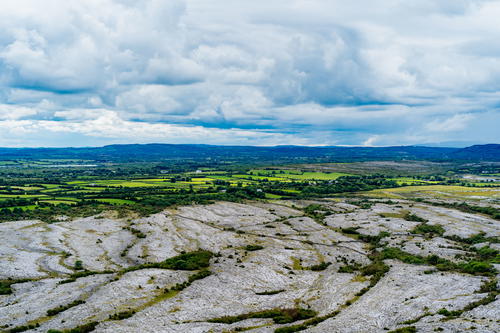 While you may enjoy our photos, you've got to see the aerial photos at Ireland.com, which are quite striking.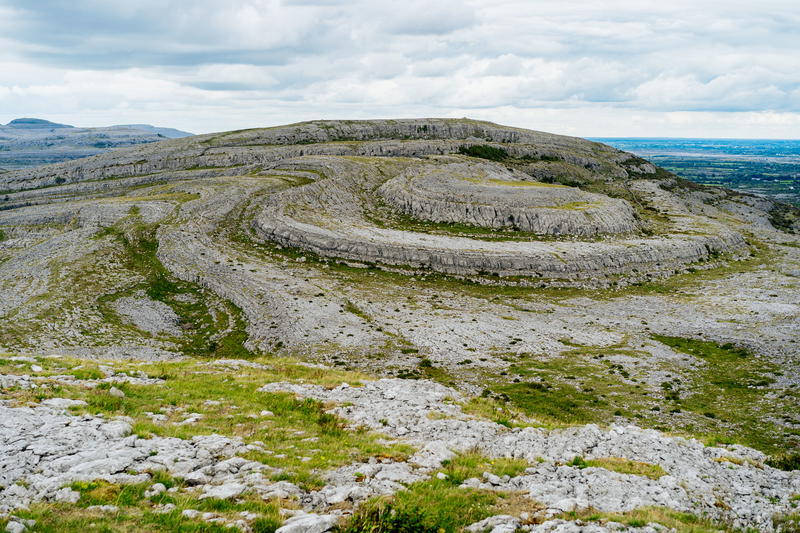 Find out more about visiting The Burren at the park's national park info page.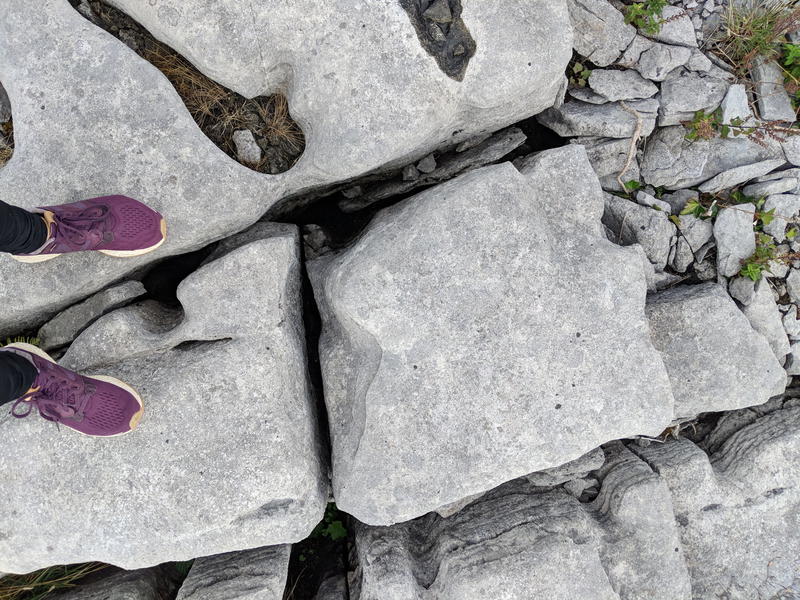 Ennistimon (Ennistymon)
Last on our list is the village of Ennistimon, population 1045. Don't blink, or you may miss it! Find Ennistimon here.
This quaint village might be on your drive to our from The Burren, and it might not be. Even if you have to go out of your way to get to Ennistimon, we recommend it, because it's so cute, and quiet, that you can have the village kind of to yourself while you walk around and admire the small shops and empty streets that look like they're from a movie set.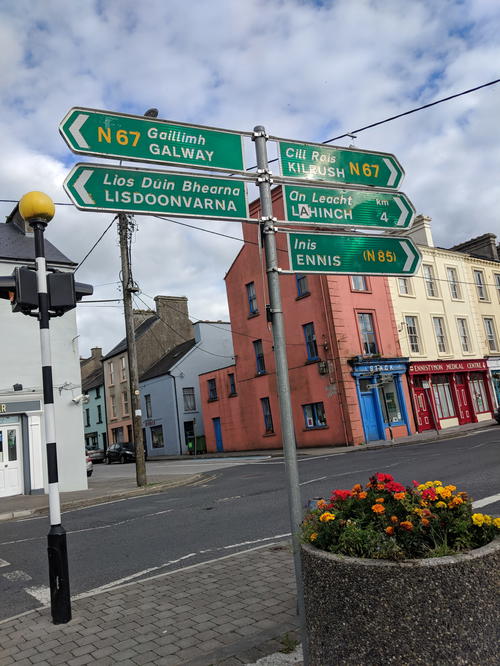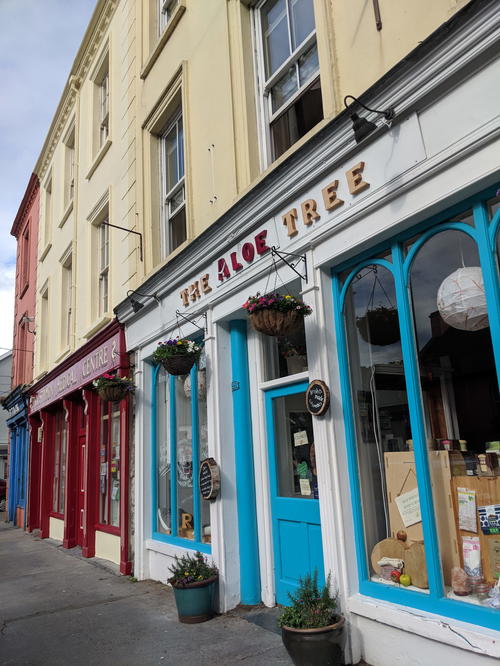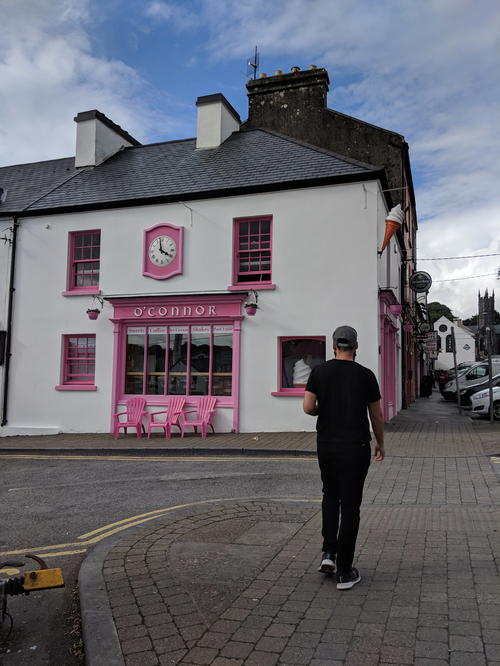 The highlight of Ennistimon, if I may be completely frank, is the supermarket, where we picked up road trip snacks for the rest of our evening. With the sun setting so late, we wanted to make the best of seeing the Cliffs of Moher at sunset around 9pm, and in my opinion, this once-in-a-lifetime opportunity was more important than sitting down for a meal.
Connemara National Park
Connemara National Park may not be one of the most popular national parks in Ireland, but we thought it was a great day hike that was both relaxing and challenging. Find it here.
The park itself consists of 2000 hectares of bogs, farmland and woodlands. Because of the bogland, there are not many tall trees, and this allows expansive views when the weather is clear.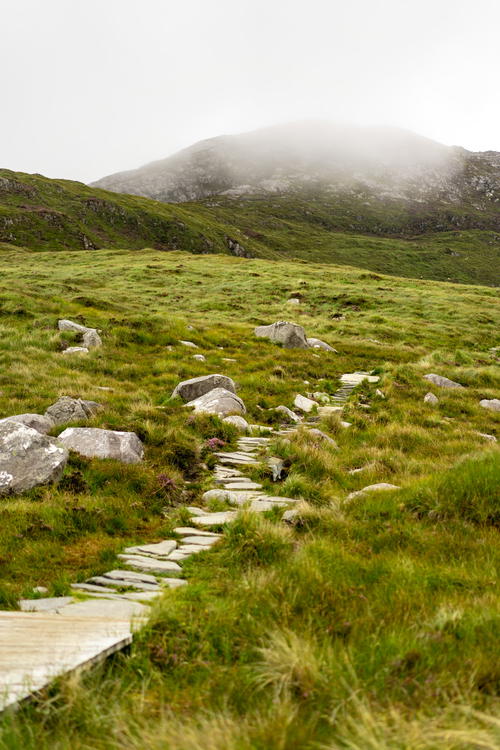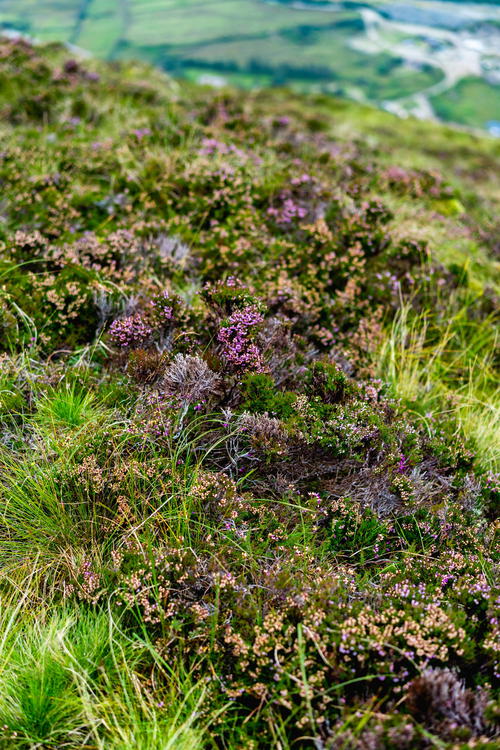 As per our luck with Irish weather, we got a cloudy day with intermittent drizzles (but fear not, we had clear skies for the Cliffs of Moher, and that is ALL that matters!).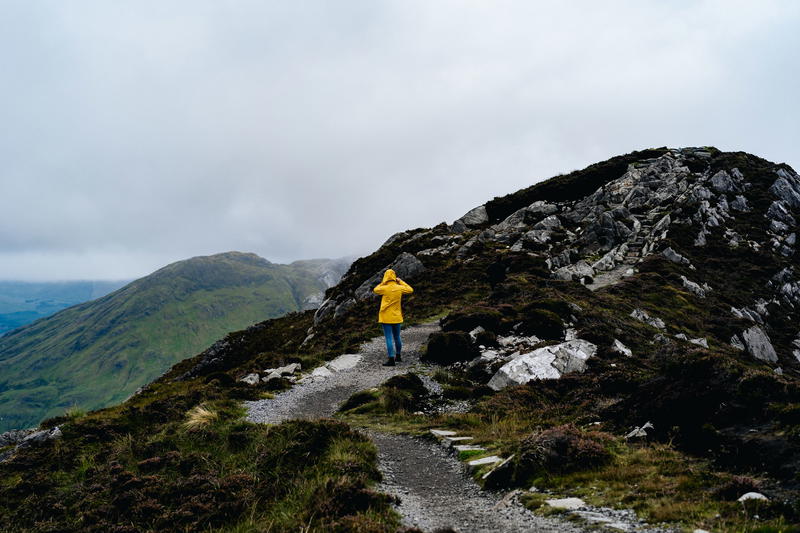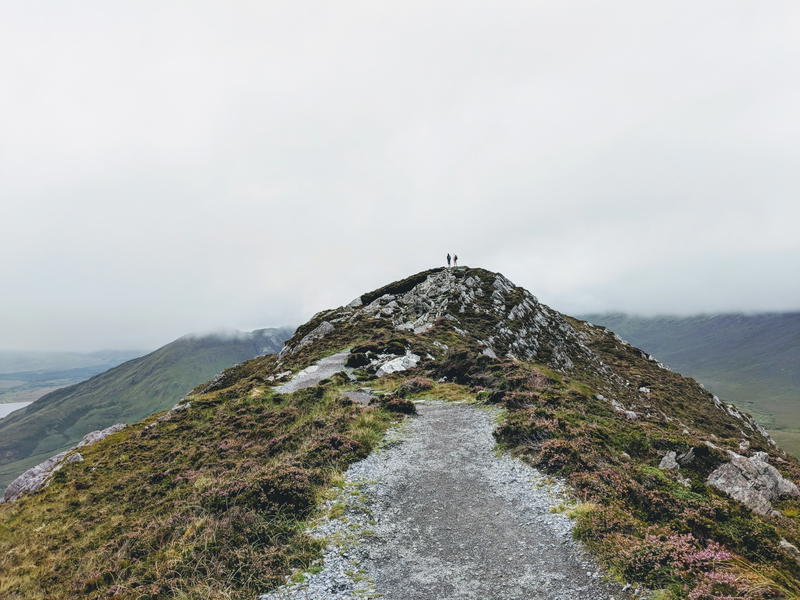 We found that a hike in Connemara National Park brought all types of weather, all in an hour or two, from warming up on the lower parts of the hike, to experiencing the winds (and rains) at the tops of the hills and small mountains.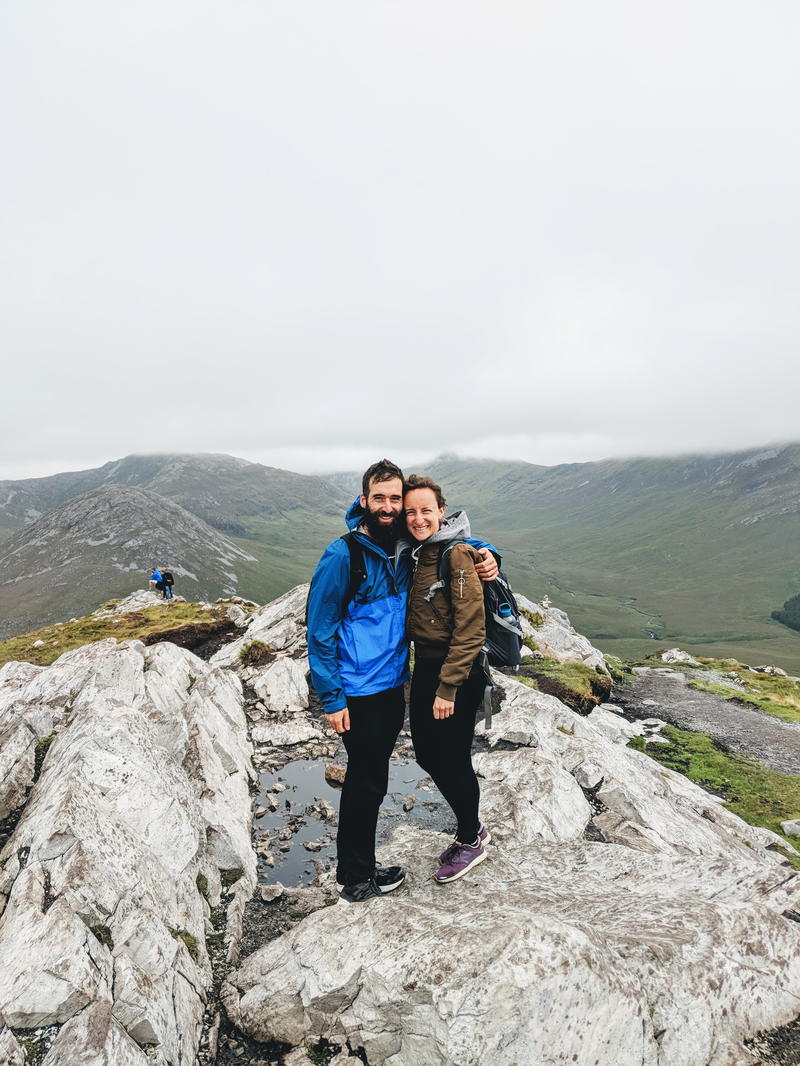 For more information, check out the website for Connemara National Park.
Lough Inagh
Lough Inagh means Lake Inagh in Irish. In our drive to Connemara National Park, we happened upon this majestic and thoroughly gorgeous lake, both on the way to the park, and back from it. Star its location here.
This freshwater lake is quite large, and surrounded by lush mountains. You will probably notice the herds of goats grazing nearby, as they're hard to miss.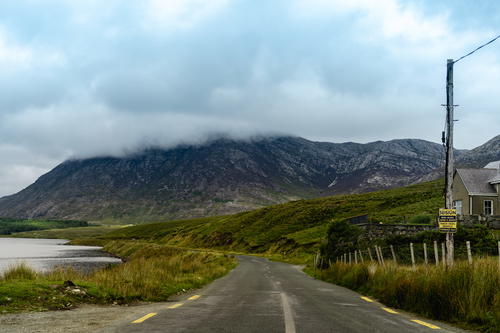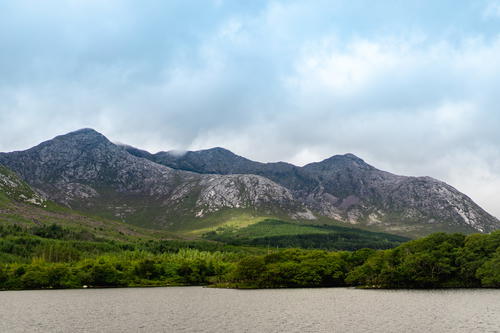 If you're driving to Connemara National Park from Galway, it'll be between an hour and an hour and a half. Given the scarcity of roads, you'll take R344 and you'll pass right by the length of Lough Inagh.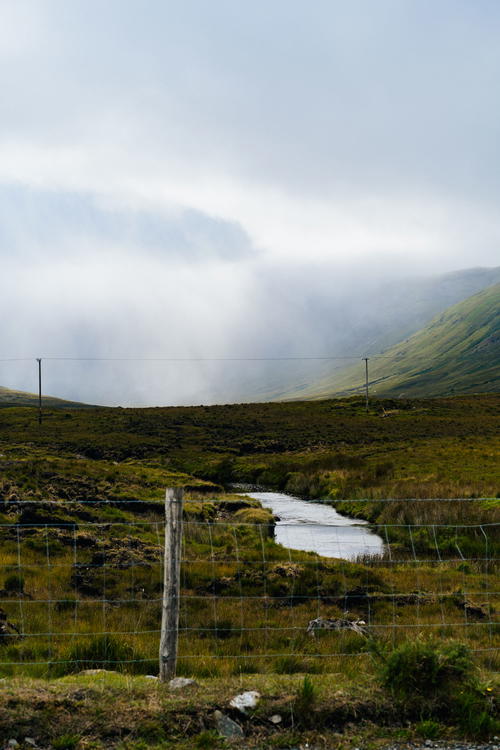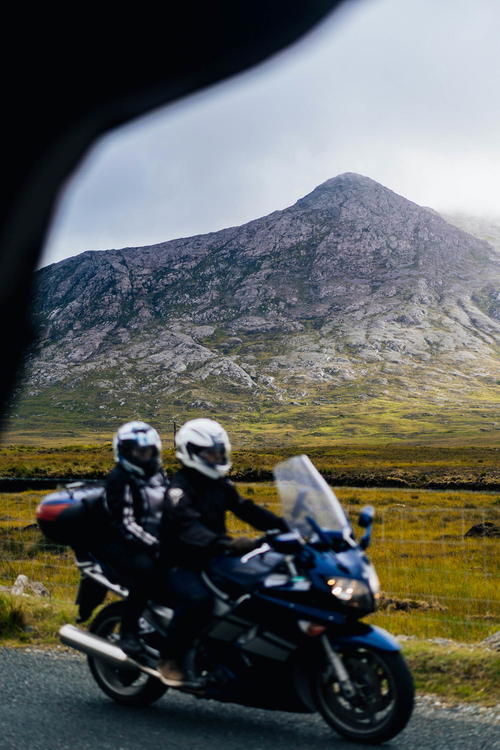 If you'd like to stay at the lake, try the Lake Inagh Lodge, which comes highly rated and is super quaint and charming.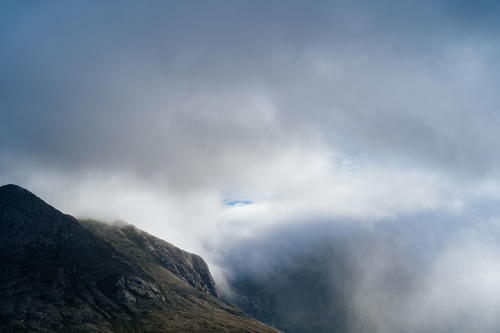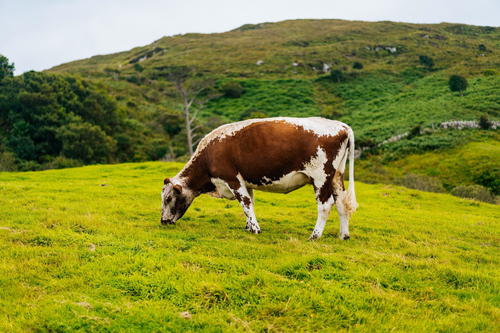 Ennis
Ennis is a town in Ireland's Wild Atlantic Way, in County Clare, known for its music, and that's a great thing! It's located here.
Ennis doesn't get too many visitors, and we felt like we were among locals as we walked the streets of the town center at sunset after a summer's rain.
This town is one of Western Ireland's most picturesque villages because of its winding streets. You won't have to walk long before you hear live music coming from its bars, pubs, restaurants and theaters.
Learn more about Ennis at its town website from the County Clare tourism site.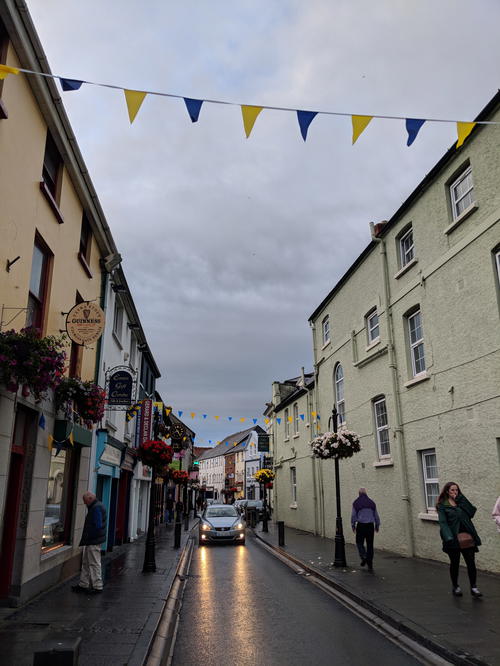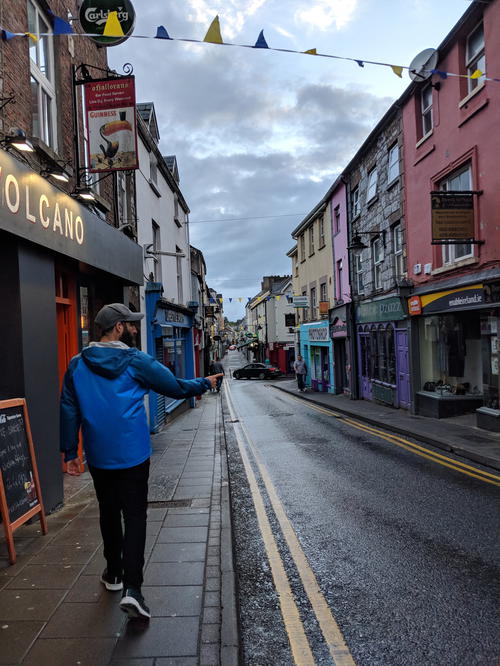 Enjoyed our article?
Consider supporting us! We're a 2-person team (learn more about us here) and your support enables us to create quality content. Thank you!