Road Trip with Baby: Essential Travel Packing List & Tips
Written by Becca
•
Updated on September 23rd, 2023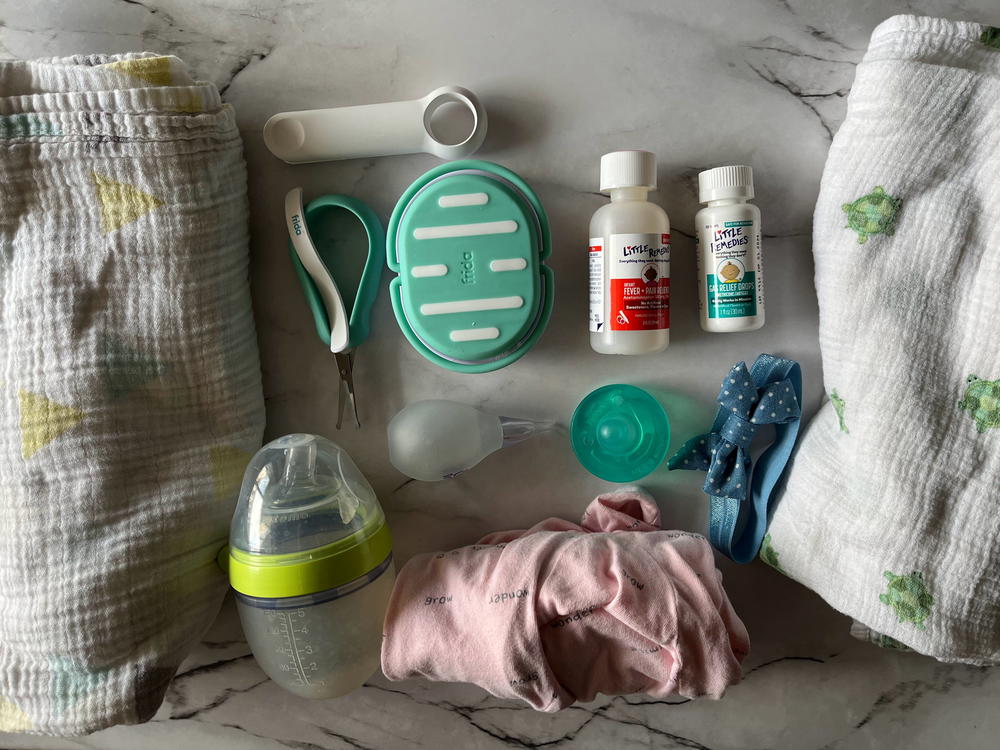 How do you take a road trip with a baby for the first time? Check out my essential travel packing list for everything your infant needs during a trip.
This article may contain affiliate links. We earn a small commissions when you purchase via those links — and it's free for you. It's only us (Becca & Dan) working on this website, so we value your support! Read our privacy policy and learn more about us.
Table of contents
Close table of contents
Traveling with an infant is incredibly daunting when you first decide to take a short trip with your baby. How will you set up a safe place for sleeping? How will you pack enough to cover every possible situation? How many bottles is enough?
We took three trips between our baby being three and six months, and having a standard packing list gave us peace of mind. We borrowed suggestions from friends and family, and put together the best of all the recommendations.
In this packing list, you're welcome to switch around the quantities of all items based on how long your trip is. Also, note that this list was for three road trips and not for flying. Nothing we brought was specific to TSA-approved sizes and our luggage wasn't optimized for a flight.
I never said this packing list was minimalist! Here's the complete list of everything we took, with a few added iterations for things we needed as our baby got older.
The below list is based on a three-day two-night trip during which I'm nursing and giving a few bottles here and there. Of course, you have your own methods of feeding your infant during the trip, and no two parents nor babies are alike in this regard. For all the clothing recommendations (along with sleep sacks, bibs, etc.), I liberally pack an extra in case there are "accidents."
Ready for our road trip baby packing list? Here it goes.
Helpful Tip
If you are flying with your infant, check out this list of crucial tips for taking a flight with your baby!
Feeding & Nursing
Whether you're nursing or exclusively bottle feeding, there are some essentials to consider.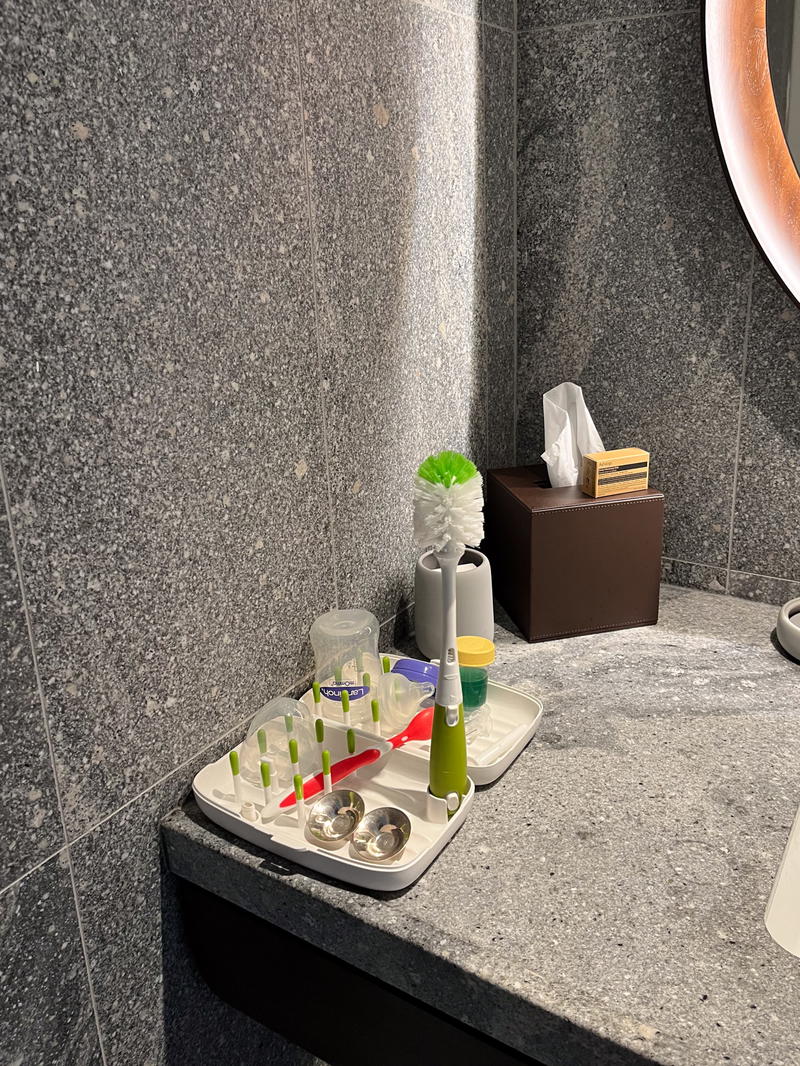 Our strategy for bottles is to have enough for feeding, storage and a few extra. When they are empty, we clean them right away and cycle through them like that. We also put Vitamin D drops in each bottle for feeding, so we'll always have a few storage bottles ready to dish out.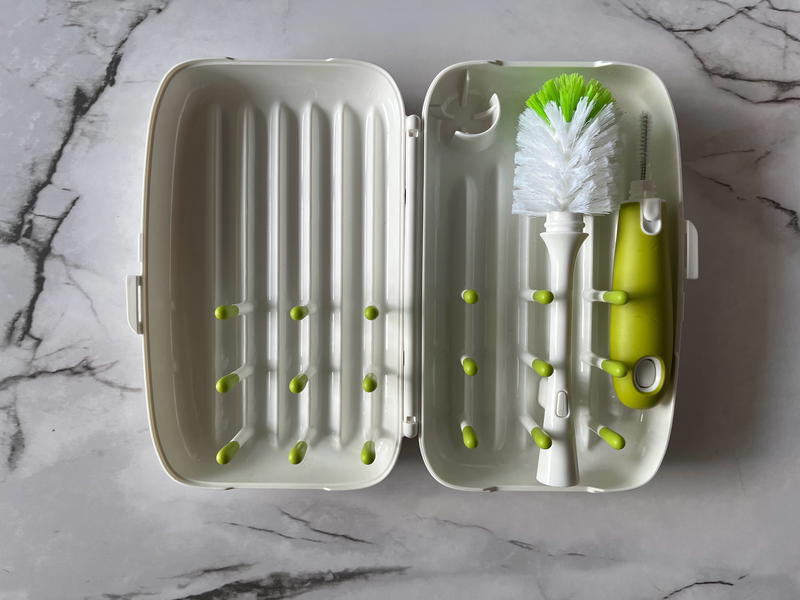 Also the bottle supplies that I mention are optimized for 5oz bottles. You might need slightly different supplies for the bigger 8oz bottles.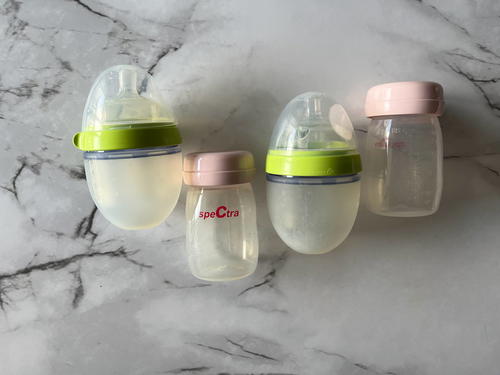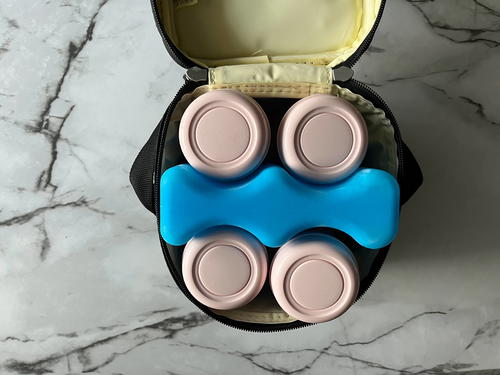 For babies eating solids
We make our own baby food, and our baby eats whatever we have in the house! For convenience, I can see how the pouches could be a quick and easy solution to have food on the go. You can put out only as much as you need and use your own spoon, then save the rest for minimal clean up.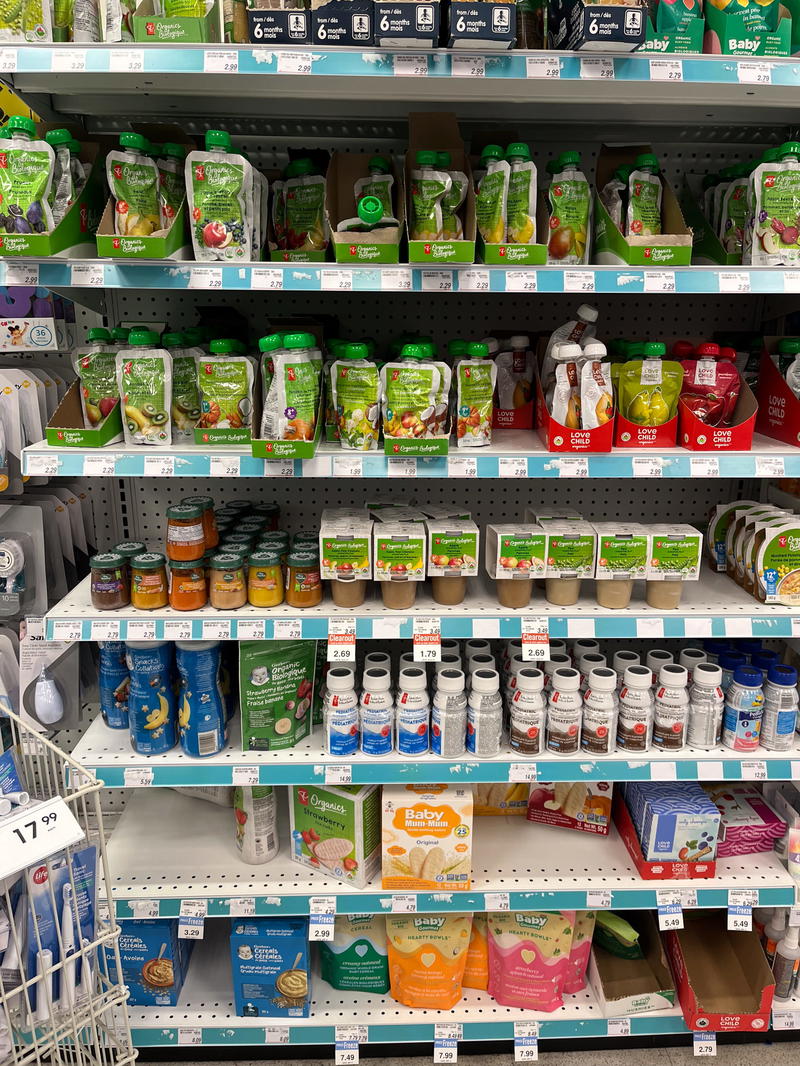 Sometimes at home, we keep our daughter sitting up right and hold her to give her some food. So the clip-on high chairs and booster seats are only necessary when independent solid eating is more of a thing.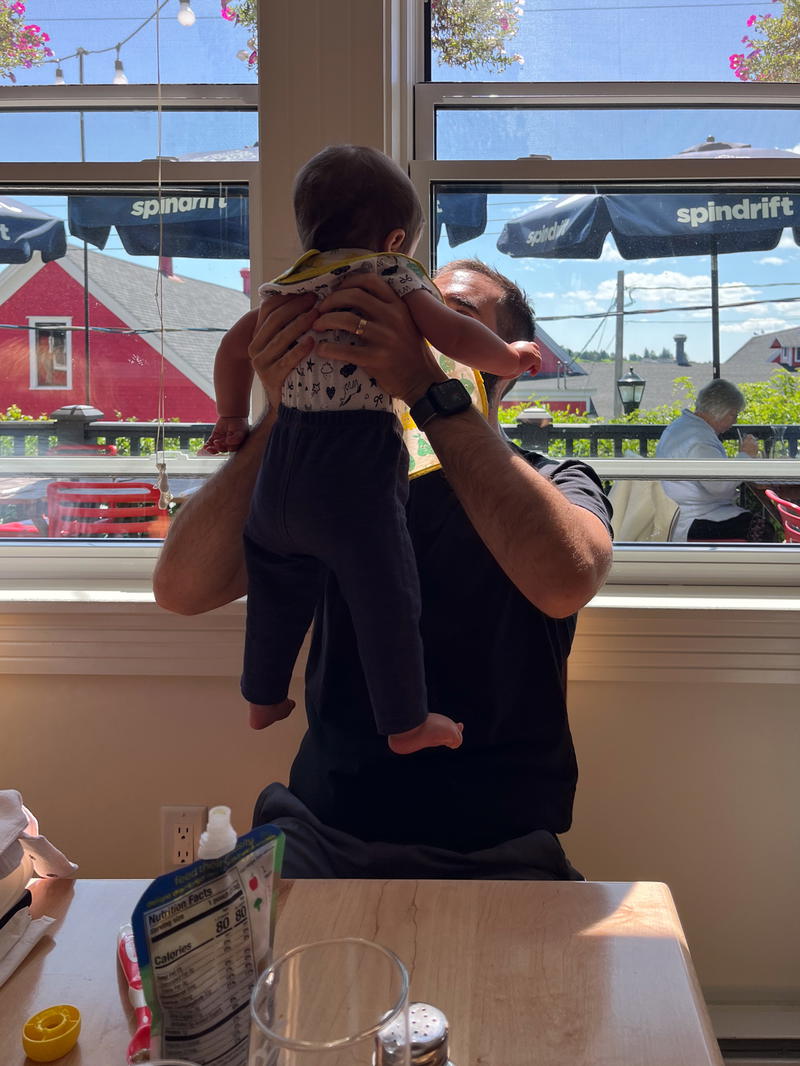 Diapering
More diapers are better than fewer, especially if you'll be in a remote location like we were when we went up to the northwestern Catskills to stay in a country house. There wasn't a Walmart for MILES! Luckily, I learned from our trip the month before that I should pack diapers like they're going out of style, and we survived plenty fine.
I had already corrected all my former mistakes when we went away to Litchfield County, CT, when our daughter was 7 months, and came home with a heap of diapers to spare.
One thing I like to have on hand is little plastic throw-away baggies for diapers when disposing of them in a hotel or Airbnb. I save the ones we use as produce bags at the supermarket and then load up my diaper bag with those. They are so handy. If you're looking for something more compact for storing (or already have a dog) these dog #2 storage bags might also work.
For the diapers, it's best if you leave them in the original packaging to help save on space. We found that bringing loose diapers takes up more room in our already cramped bags.
Our diaper bag has a changing pad that never leaves our bag. When we travel, we change our daughter with the pad on the floor. This is a good practice in case there's an accident. We are not prepared to scrub any carpets while away!
It's also likely that you may have these items in your diaper bag. It would be a good idea to make sure you have extra / a spare set for a makeshift changing station at your accommodation.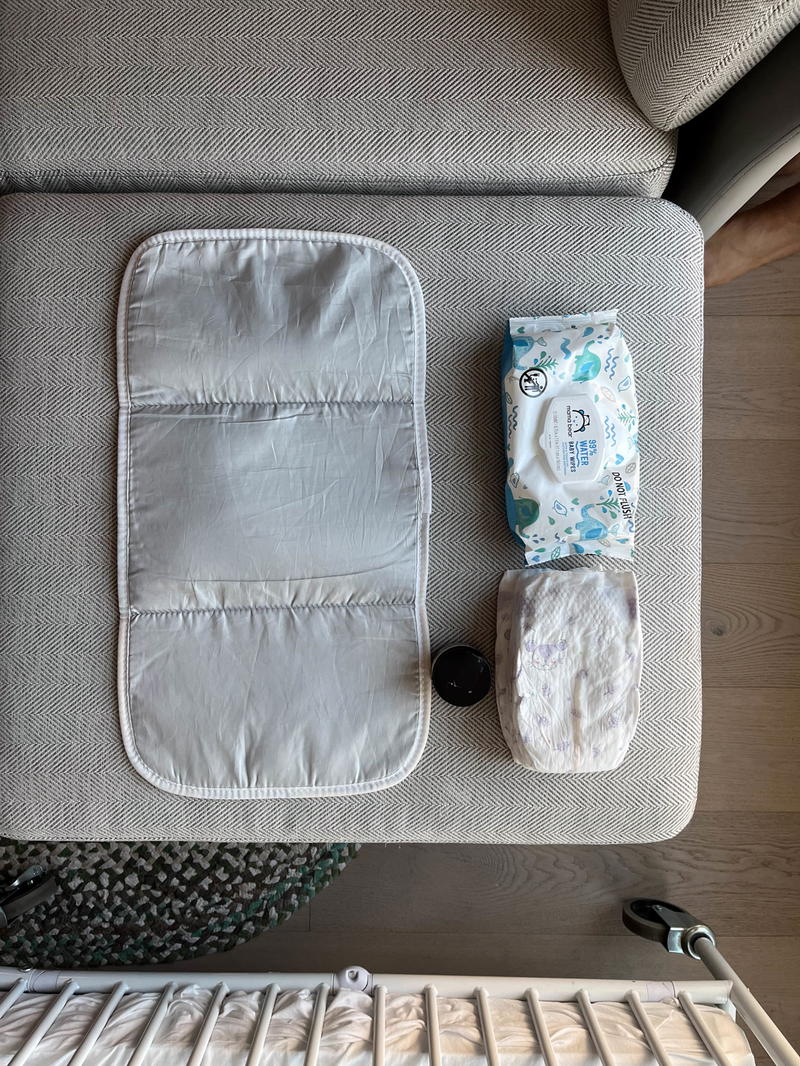 Clothes & accessories
When we went upstate to Livingston Manor for three days, I almost laughed: we came home with exactly one diaper left in the diaper bag and our daughter's luggage combined. ONE!
This was because we went through quite a few changes of clothes, if you know what I mean. And if there are overnight accidents, you may have a soiled sleep sack or swaddle.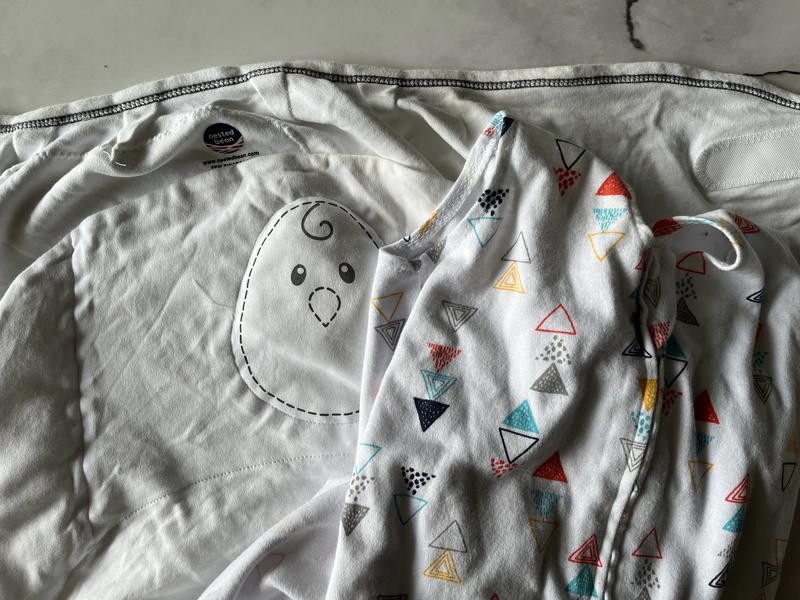 In addition to the extra outfits I leave in the diaper bag, I was happy with the number of backup clothes and pajamas I had packed, as we almost went through everything.
We've liked bringing plenty of headbands and hair bows for times when we've wanted our daughter to look cute in a photo.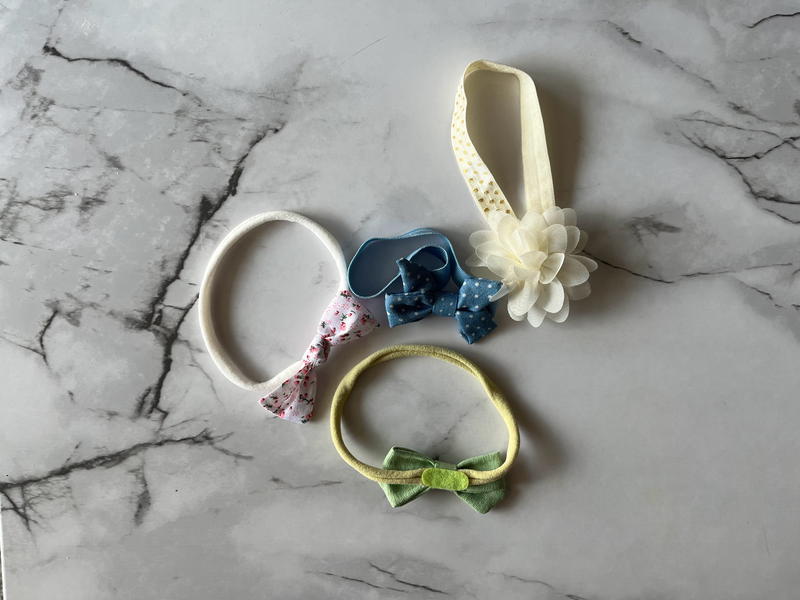 Grooming & medicine
For babies with hair, you might want to consider packing a comb or brush. For us, we do a quick hair combing at bedtime as part of the routine.
For all other medicine and health products, it's up to you. We haven't had to use any of the medicines while away from home, but you truly never know what can happen and what you'll want to have in your back pocket if your child is soon to be teething, comes down with some congestion or is having bouts with gas pains.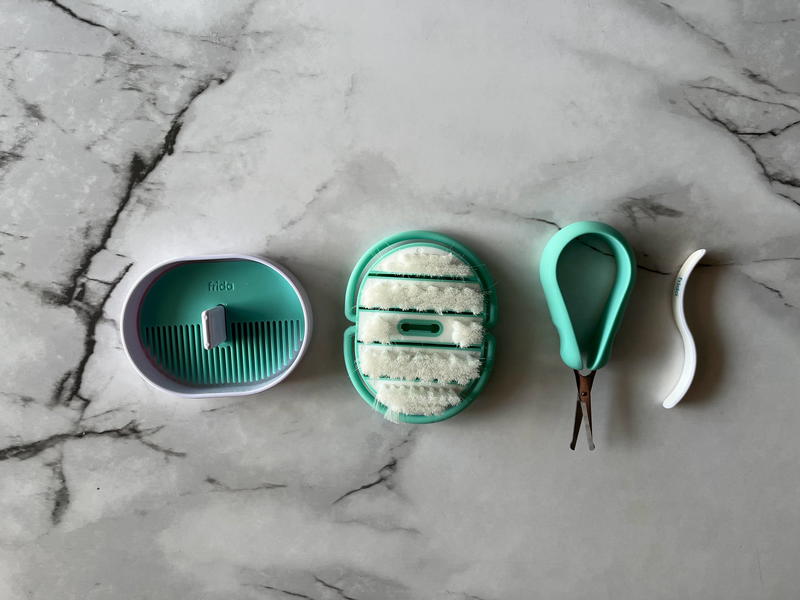 Helpful Tip
A tip from my cousin, an expert mom of two, is to bring along "identifying docs" for your child, even when your baby doesn't have an official ID or baby passport yet, like an immunization report or other medical record (even a physical photocopy of baby's birth certificate would be a "better-safe-than-sorry" thing to have!).
Transport: strollering, driving, car seat and carrying
We have become UPPAbaby people and we are super happy with the choice to buy into the UPPAbaby ecosystem of strollers and car seats. We recently picked up the Minu stroller for traveling purposes and it has saved a ton of trunk space when compared to the larger and sturdier UPPAbaby Vista stroller we keep at home.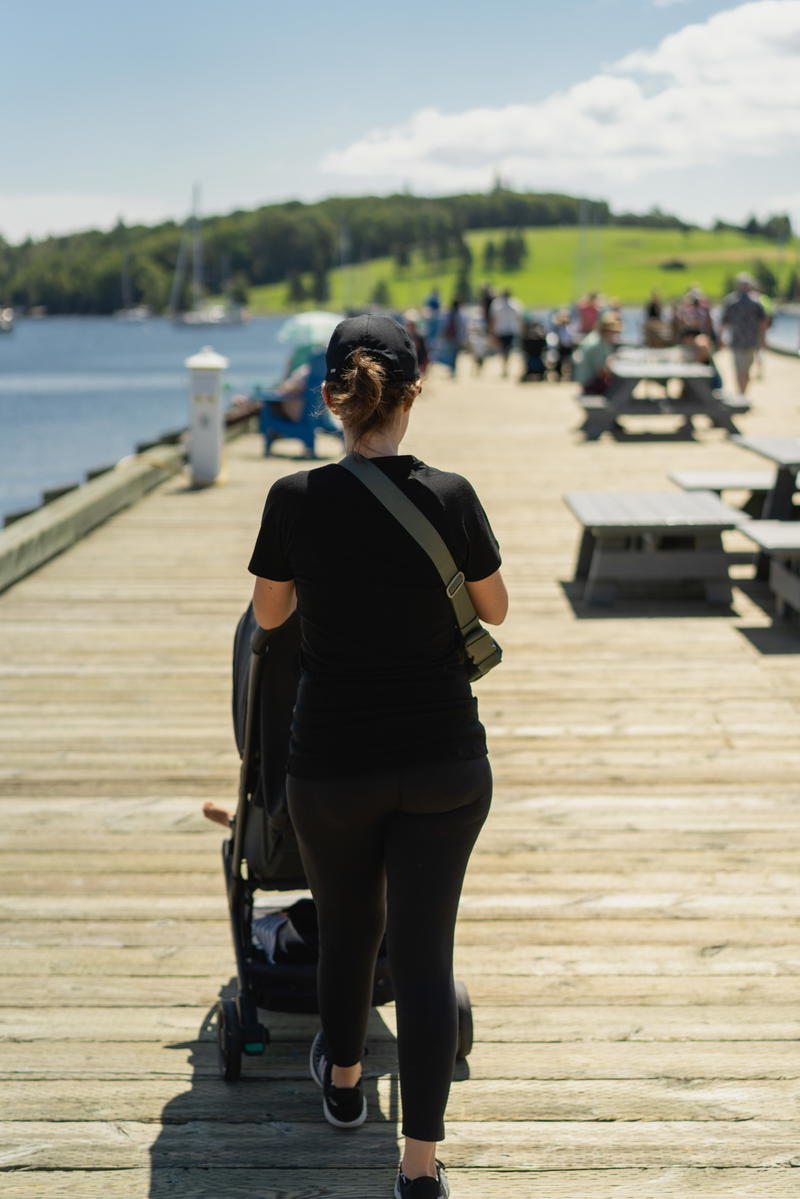 For unexpected weather or bugginess in summer locations, opt for bringing both the rain cover and the insect net covers for your car seat or rumble seat.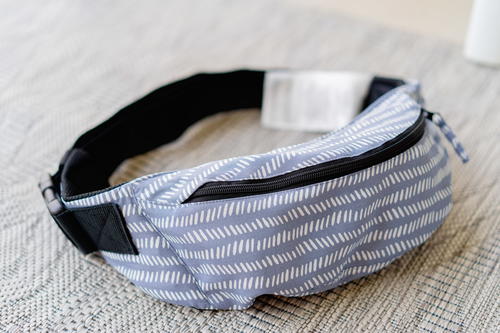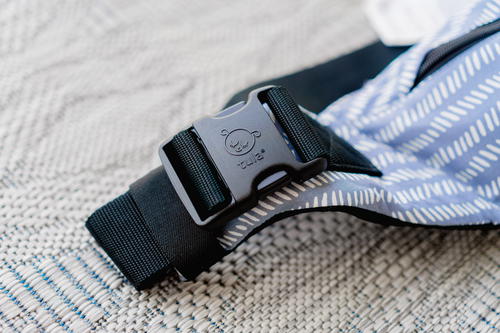 Sleeping
While our daughter doesn't exactly love the Pack 'n Play, it's a fact of life when you leave home for travel. The first trip we took with her when she was 13 weeks was when we used the bassinet from our UPPAbaby Vista stroller! That way, she wasn't sleeping in a foreign environment.
With the Pack 'n Play, we make sure the mattress cover is clean before we leave home, and we bring a backup sheet in case it gets soiled. Another hack has been the blackout cover, which simulates darkness for the baby if you're in a place with lots of windows or no dark curtains. It also gives the baby their own sense of space if you're all in one hotel room, like we say in our guide to staying in a hotel with your baby.
We feel a little silly bringing the Hatch because it's such a big sound machine. The backup battery has actually been a huge help because we once lost power and we're glad we still had some white noise going. Something like this might be a better option.
Plus, we use a portable travel sound machine on our stroller or with our a travel-friendly baby carrier while taking walks, to help create some familiar and consistent white noise It works out great, whether on the road or at home.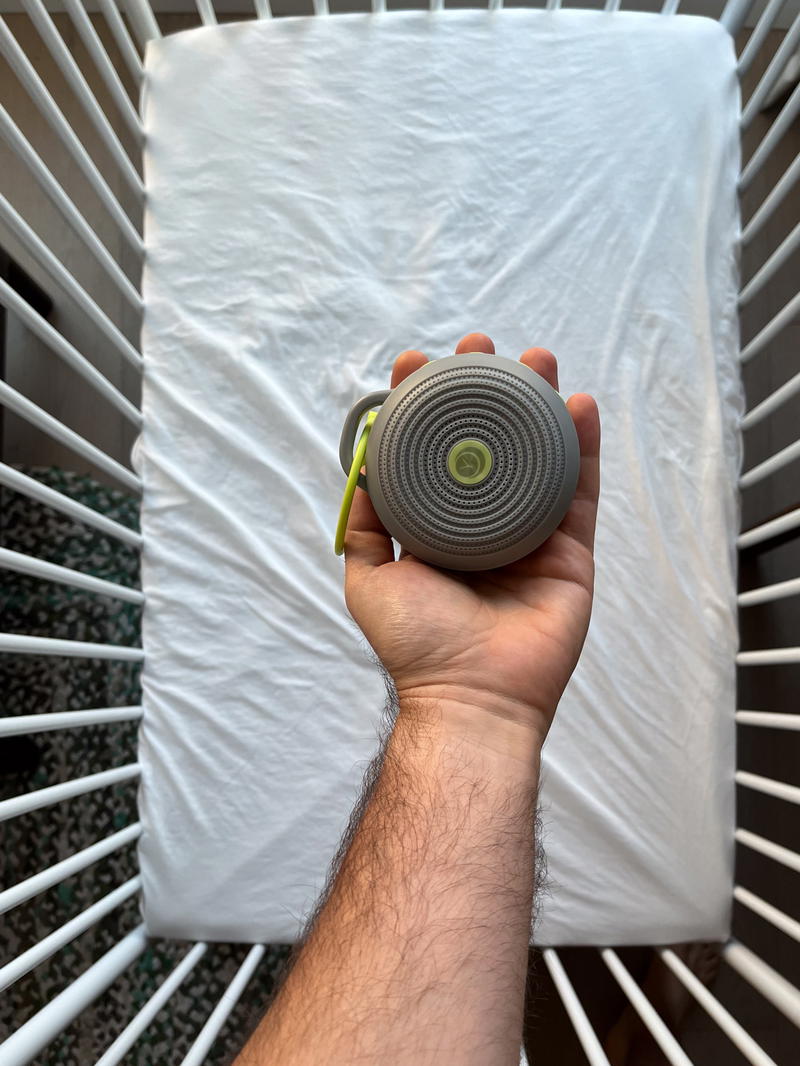 Learn more about road trips for babies!
From our experience, here are some of the things that we've learned that have been helpful in making everyone happy during the adventure.
And as a heads up, you can check our the rest of our articles on traveling with a baby to learn everything you can!
What to expect on your first trip with a baby
I actually kind of expected the worst, in traveling with a baby. How would naps work? Would we have to stop for feeding? How would our child sleep at night, the first time away from home?
This all felt kind of crazy, but we knew we had to take the plunge if we ever wanted to introduce our daughter into our world of travel.
Our first trip with her was at 13 weeks. I was largely doing okay, three-ish months postpartum, and we were finally comfortable with the world of being parents. Also, I don't want to sugarcoat this at all: our baby was far from sleeping through the night, and as my best friend put it, "If you're going to be sleep deprived and doing night feeds, why not at least be away from home on a vacation?"
While New Hampshire at the end of winter is far from tropical and didn't involve any skiing or snowy sports for us, it's where my extended family gets together every year in mid-March. I didn't want to be left out, so we took our tiny newborn along (easier said than done).
Here's a few tips for what to expect and how things really went, that time, and the two times we went up to the Catskills when our child was 5 months and then 6 months. While both trips were very different from each other, we decided to risk it (again!) by going up to Litchfield County, CT, when she was 7 months old as well!
Naps and sleeping tips for road trips
On the way up to New Hampshire and down from New Hampshire, our baby took some of her best naps of the month in the car. Her naps were a total grab bag and we never know what to expect, especially if we were going to be in the car for more than two hours. We were graced with some two-hour naps during the five-hour drive, and when we stopped for bathrooms, I fed her in the rest area or in the front seat of the car.
When we went to Nova Scotia, we planned a day trip excursions from Halifax and timed our planning with the baby's three-nap schedule.
Keeping your baby entertained during the car ride
When she wasn't napping, one of us sat in the back and tried to entertain her with toys and a book. It's hard to say if it worked. During our road trips with her two and three months later, we both sat up front and if she needed consoling, I'd reach my arm back to hold a pacifier in her mouth. We had her teether beads and a fruit teether attached by a pacifier clip in her car seat. I recommend having some toys or teethers, depending on your baby's age, attached to the car seat straps so they don't get lost or dropped during the ride.
Feeding during car rides
Most babies eat every 1.5-2 hours in the first few months of life, and ours certainly did. Even at five and six months, she likes to eat every two hours if she can. Some babies are on an every-three-hours feeding schedule by this point, but that's not something that worked for us. Much of this experience inspired me to write about how to feed a baby during travels.
If a baby is hungry during a car ride, you'll know. It'll be chaos. If our child cried, we turned up the music, held a pacifier in her mouth and sang her favorite lullaby on repeat. Being a parent is far from glamorous!
During some stops, we gave her a full feed, depending on when she had last eaten. I did this in rest area cafeteria booths, the front seat of our car in a Trader Joe's parking lot In Connecticut and in a Panera off the highway, most recently. I think a good tip is to get comfortable feeding your baby at the right time, and the place is less important.
The importance of the diaper bag
Just like when you go out for the day, having a robust diaper bag is crucial during a road trip. And I mean "two spare outfits" level of robust.
On our most recent trip with our baby when she was six months, there was a diaper blowout just as we hit our first stop, and I wound up doing an entire outfit and diaper change on a picnic table in a covered pavilion as it began to rain. Good thing we had weather-appropriate attire in a packing cube in the diaper bag, along with enough wipes and diapers and of course, hand sanitizer.
Other things I keep in the diaper bag are my new nursing cover, a small Hakka pump, a disassembled Medela hand pump, spare Medela milk vials, a changing pad and a spare light blanket for miscellaneous use. I suggest keeping your diaper bag contents constant so that if something is missing, you can figure it out. I use the same diaper bag contents on a regular trip to the supermarket, as well as a trip up to the countryside.
As a secondary diaper bag for when I'm just getting out of the car at a rest area, or going somewhere with only the carrier and not a full stroller setup, I'm into the Kibou fanny pack diaper bag. This cute belt bag is the most minimalist (and chic) diaper bag. It's perfect for being on the road.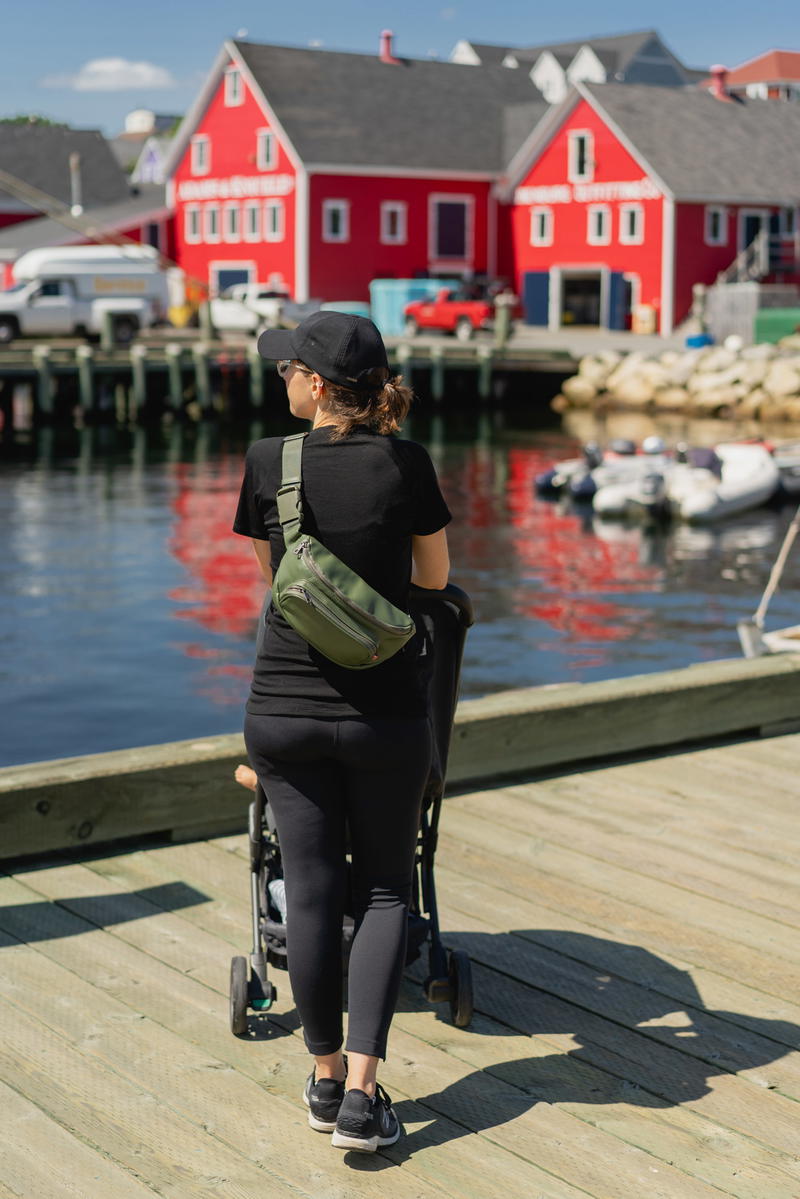 It has a fold-out changing pad, and in the main compartment I can fit diapers, diaper cream, a pacifier, my phone and a slim wallet. Plus, it has a waterproof zippered wipes pocket on the inner side, which is so handy and cool.
Enjoyed our article?
Consider supporting us! We're a 2-person team (learn more about us here) and your support enables us to create quality content. Thank you!