The Best Time of Year to Visit NYC
Written by Becca
•
Updated on September 6th, 2023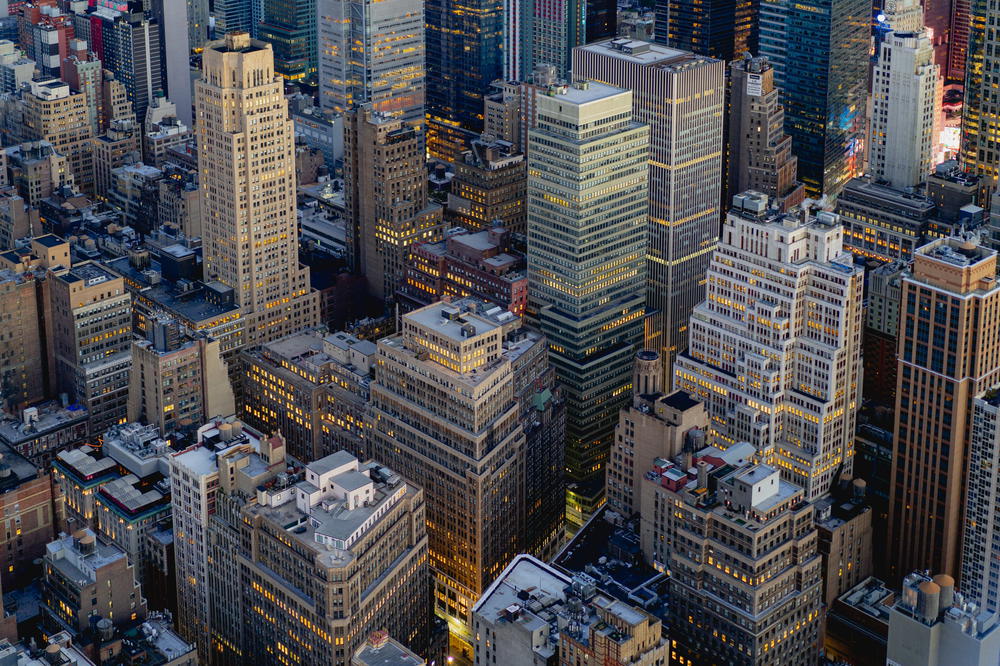 Wondering when the best time to visit New York City is, and the worst time for a trip, too? Here, we'll explain when the most expensive time to visit NYC is, and the cheapest.
This article may contain affiliate links. We earn a small commissions when you purchase via those links — and it's free for you. It's only us (Becca & Dan) working on this website, so we value your support! Read our privacy policy and learn more about us.
NYC is a destination that you can visit all year round. Whether it is summer, winter, fall or spring, there is something for every traveler who wants to explore New York City, and its surrounding areas, too.
Our favorite time (we both agree) in NYC is May and June or September and October. When the summer is beginning, everything has bloomed from the spring and the air has mostly cleared of the allergies.
In the spring, it's not super hot, yet, and the attitude in the city is nice and friendly. And, the days are still getting longer until June 21, so you'll get some of the most daylight to get out and explore.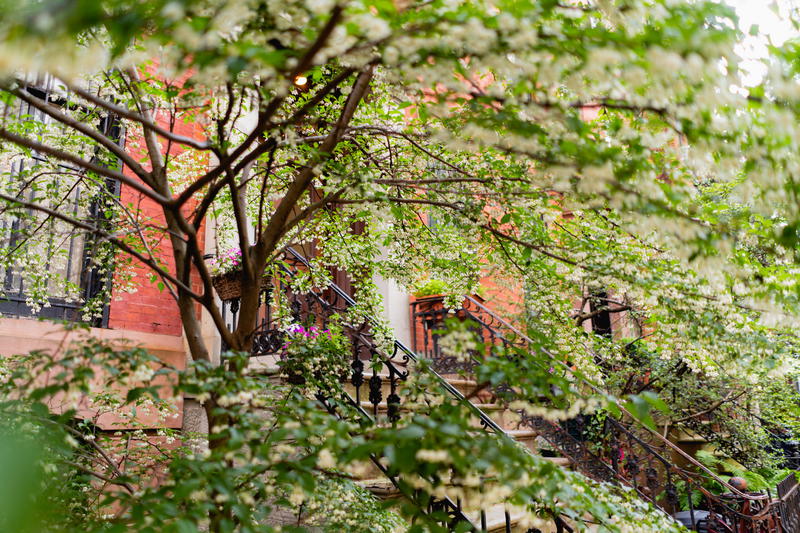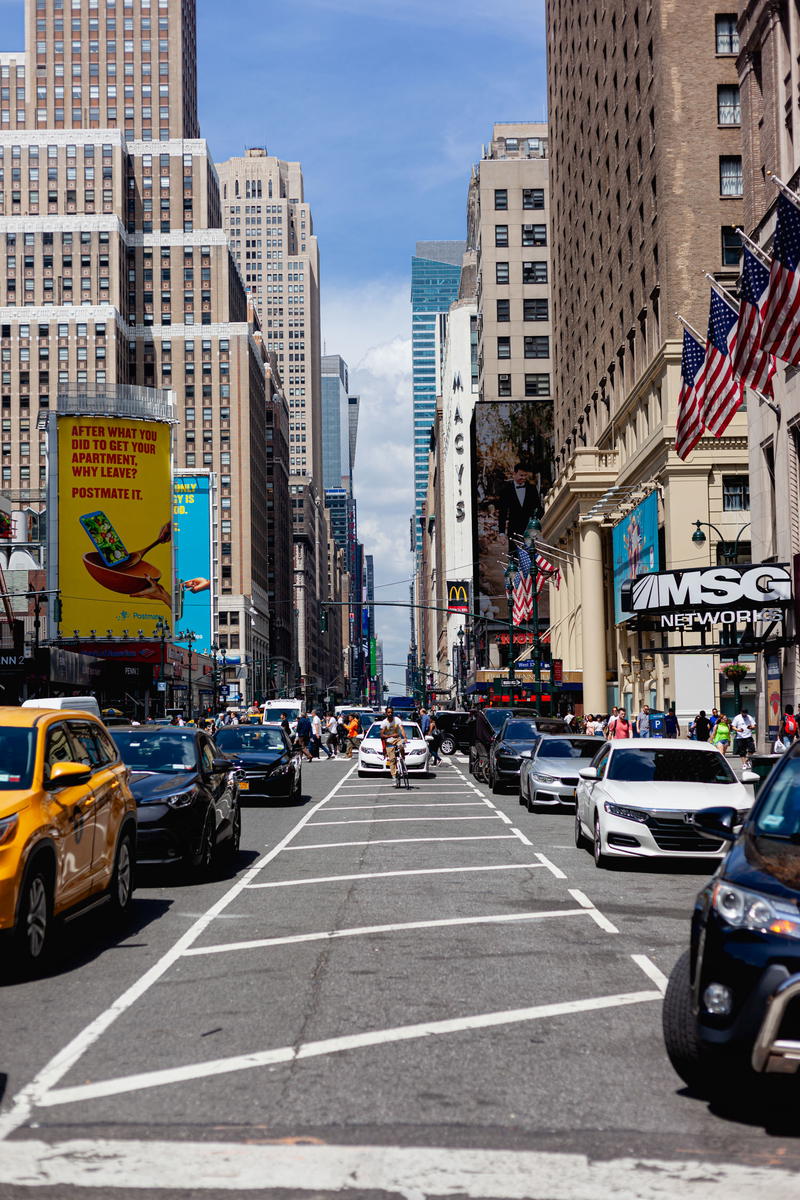 If you happen to visit during Manhattanhenge, well, see below for what this secret moment in NYC is all about.
We also like September and October in autumn because it's a nice cool after a hot summer has left us sweaty and sun-kissed. It's very pleasant to walk around when the leaves start to change and the nights are crisp and cool.
Before daylight savings time in November, the sun will set around 6-6:30 pm, so there's still plenty of daylight to walk around in and explore before dinner. Note, though, that after we change the clocks in late October or November, and we "fall back" until mid-March, the sun will go down between 4:30 and 5 pm.
Let's talk about how all these factors affect your choice of when to make a trip to NYC, especially if you're into seeing the sights, taking photos, hitting up your bucket list items and making the most of a trip you've been waiting for!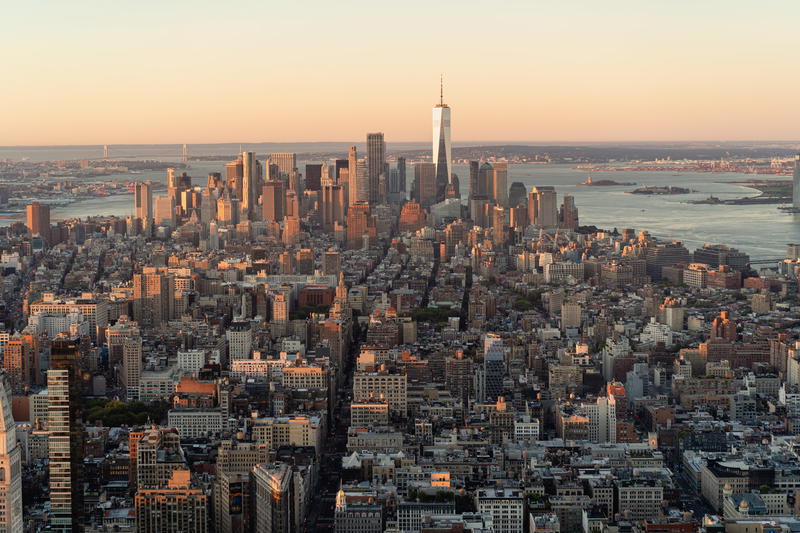 Cheapest time to visit NYC
When is the cheapest time to visit NYC?
If I wanted to be half-joking, I'd say … never. New York City is notoriously an expensive place to travel (which is why we recommend so many free things to do in NYC.
Given NYC's bountiful array of four very different seasons, along with some lovely holidays to celebrate in the city, the cheapest times to visit NYC are going to be the off season, and non-holiday weekends. I will explain.
When is the off-season for visiting NYC?
Given that the most popular times to visit NYC are May, June-July-August and September-October, due to gorgeous weather, long days and tons of things like events and concerts taking place outside, you'll find that these months are typically high season.
High season is also any holiday weekend, when domestic travelers have three-day weekends fro work and make trips to NYC. Included in these weekends are the popular travel weekends of MLK Day weekend, Presidents' Day weekend, Memorial Day weekend, July 4th weekend, Labor Day weekend, Veteran's Day weekend, the second half of December leading up to Christmas week and New Year's, and then New Year's Day weekend.
You will find most off-season deals between January and April, save for those holiday travel weekends mentioned above! You may find deals on tours and other types of excursions in the less popular travel months. As always, the best deals are found in the middle of the week, which was what we learned and proved in our mid-week trip to nearby Montauk and the Hamptons.
Most expensive time to visit NYC
The most expensive times to visit NYC are during the beautiful and hopping spring, summer and early fall months, along with Christmas and New Year's. Between Christmas and New Year's Day, many Americans are on vacation from work, school and university, and it's a great time to see NYC at holiday time.
The other expensive times to visit are popular holiday weekends like I noted above. If there is a three-day weekend, hotels can apply weekend rates to the Sunday night of the holiday weekend if the holiday falls on a Monday, for example. With Labor Day always on a Monday, hotels can apply an inflated rate for all three nights of a holiday weekend, from Friday to Monday.
Where to stay in NYC
NYC is home to LOTS of excellent hotel options. When traveling to NYC, where you stay is less important (in my opinion), unless the hotel is part of the thing that you want to experience. Because your days will be jam-packed, and NYC hotel rooms are known for being small, pick a place that is somewhat central and has a lot of different train options near by.
Explore NYC by month and season
New York City does have all four seasons. You get summer, winter, fall and spring, and they're all very different.
Depending on the year, sometimes the seasons are more of a suggestion, as they start to blend together. You may get days in fall that warm back up to summer temperatures, or days in spring that wind back to winter temperatures. It's a grab bag, and it is difficult to predict.
Each month does feel very different, as there are certain things the city offers. This is what makes New York City such a dynamic place to visit for traveling within the US, whereas places like Los Angeles and Miami are warm all year and you can always wear a T-shirt.
If you visit NYC in the summer, and then again in the winter, you will find incredible diversity between those two travel experiences. You'll also remember how you were able to cool down with ice cream on the Hudson River Greenway in July, or see the Christmas displays at big department stores on Fifth Avenue in December as you're warming up with hot cocoa in hand.
In fall, you'll want to explore fall foliage and beautiful colorful views in Central Park, and in spring, look for cherry blossoms at the Brooklyn Botanic Garden or start attending outdoor festivals as the weather warms up for everyone.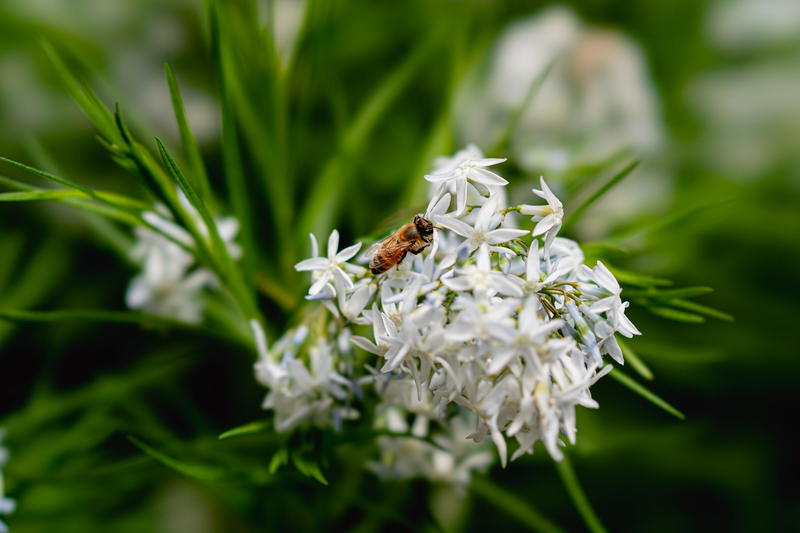 Helpful Tip
Keep in mind that NYC also hosts other events that fall throughout the year, or one-off events like the Super Bowl or World Series (or other large events that bring in tens of thousands of visitors). These may affect the supply of hotel rooms, so book early.
NYC Special events by month
When NYC has a big event, like a parade or some big can't-miss event, it is very exciting!
There will be special one-time occurrences that happen only every few years, but as for events and festivals that take place every year, here are a few cool things to do that are unique to each month.
January
Not a lot happens here during the first month of the year, in January. Most people are coming back from their Christmas through NYE trips and there are a lot of things closed on NYE and New Years Day.
January is one of the coldest months here and if it's a snowy year, you can expect snow. If there is no snowfall, you can probably expect ice, nights that fall below freezing and days that are pretty short with sunsets around 4:30 pm.
Most people consider January as the worst time to visit NYC, but if this is your only chance, see below for what you can do!
Helpful Tip
Consider also that due to snowfall and ice, flights in January (and February) can be delayed or cancelled. If you'll be flying into NYC, read more about all three airports for flying into.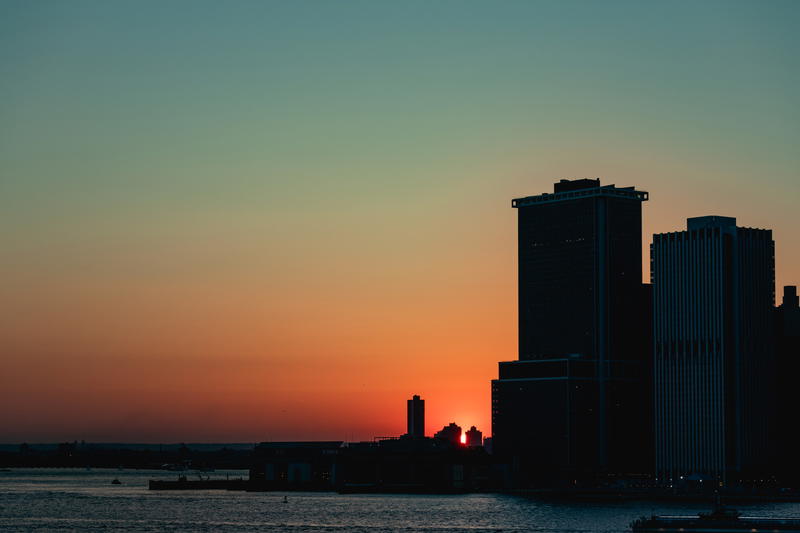 Times Square on New Year's Eve
Some travelers come to experience Times Square on New Year's Eve, but we wouldn't responsibly recommend that to you because it's so, so cold.
Annual NYC No Pants Subway Ride
There's a really funny thing every January in NYC called the No Pants Subway Ride and it's a stunt put on by Improv Everywhere. Hundreds of people take off their pants and ride the subway all at the same time. Maybe you'll run into this NYC phenomenon.
February
We personally like to take a trip to escape the cold during February, because February is typically the coldest month and we can find great deals to travel in the off-season, elsewhere.
We usually expect one or two of the coldest weeks all year to be in February. For this reason, people tend to also say February is the worst month to visit NYC, but … check out the ideas below for how to snaz up a February trip to the city.
Chinese & Lunar New Year Celebrations
What you can look forward to in February is Lunar New Year (Chinese New Year) celebrations in NYC!
The festivals usually happen in the beginning or middle of February, and depending on the year, they could be toward the end. Celebrations happen usually on the weekends with parades in Chinatown (Manhattan) and Flushing, Queens.
February Restaurant Week in NYC
February NYC Restaurant Week is another annual event in February for travelers who love restaurants. You can get a fixed meal from a special menu for a super low price at 500+ restaurants around the city! The details change every year, so be sure to surf this website.
March
March is hopeful because we know that the coldest months of winter are behind us. There can still be snow in March and depending on the year, most of the month is still pretty cold. We always forget that.
Things start to bloom with flowers, but you won't see a lot of green, yet. This can be a good time to do a trip that has a mix of indoor and outdoor attractions.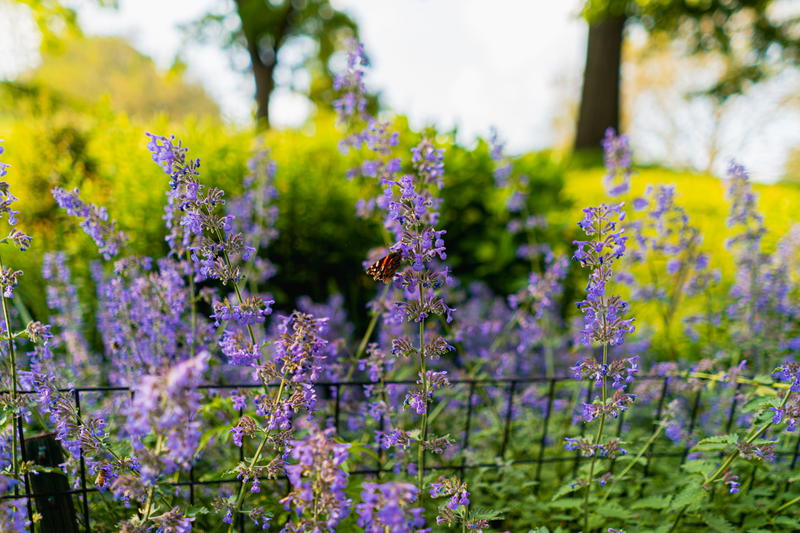 St. Patrick's Day Parade in NYC
The annual NYC St. Patrick's Day Parade is an excellent NYC tradition that takes place every March. Check the website to see when it will be held.
April
In April, the weather starts to get warmer and it makes us happy! The sun will also set later, the nights will be a dab warmer, and spring will have sprung.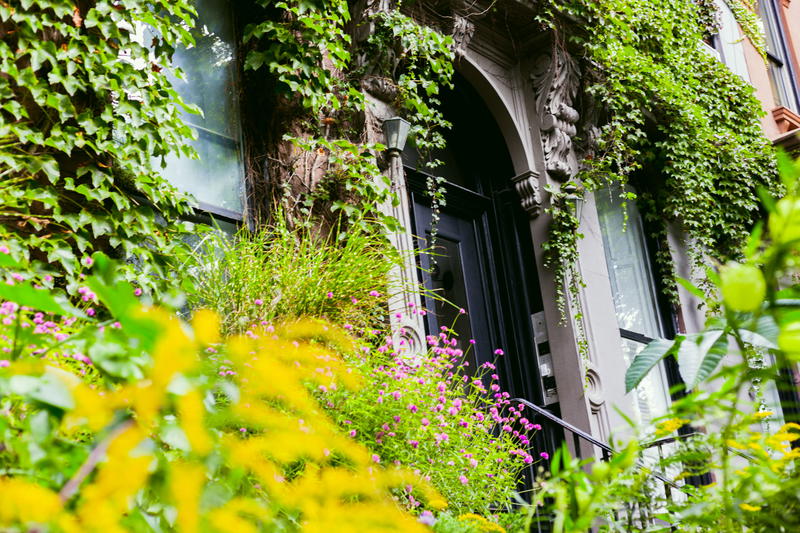 TriBeCa Film Festival
In April, you can look into the TriBeCa Film Festival as something to do if you are a movie and film lover. Check back at the FAQ page for more about ticketing.
Cherry Blossoms at the Brooklyn Botanic Garden
Second, the Brooklyn Botanic Garden opens for viewing the annually-blossoming cherry blossom flowers in April every year. This is a great place in Brooklyn that's worth a photo or Instagram and you can learn more about the annual BBG events here at their website.
May
In May, things really start poppin' in NYC and it's one of our favorite months to stay in the city, rather than travel elsewhere.
Five-Boro Bike Tour
If you are a biker, travel into NYC for the Five-Boro Bike Tour, a 40-mile "race" (it's just for fun) where you will bike through all five boroughs of New York City, with stops along the way for snacks! If you don't plan to bike, note that this event will close a lot of streets, so look closely at updates if you plan to drive into NYC.
Here is the official website.
Fleet Week
Fleet Week takes place around Memorial Day, and in my own words, this is when lots of sailors and naval people come into NYC for a huge gathering. If you're in Midtown Manhattan, Times Square or anywhere above 14th Street, you may see LOTS of sailors wearing white, taking photos and reveling in bars and restaurants!
Time Out New York provides a pretty good disclaimer about Fleet Week that you can read.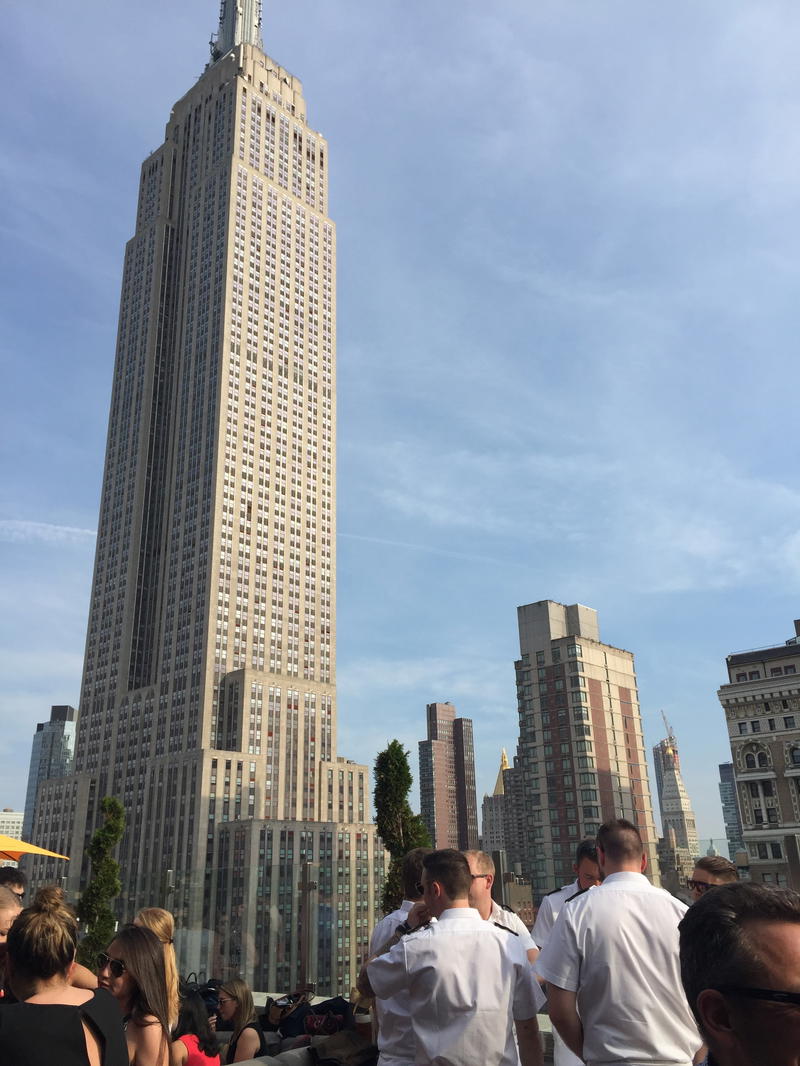 Smorgasburg
Smorgasburg is NYC's greatest continual food festival of local vendors with treats, snacks and meals from around the world. The festival closes for winter and reopens in spring at various locations around the city. For food lovers, check the Smorgasburg site here.
Manhattanhenge May Edition
Manhattanhenge is one of our favorite secret things to do each year (twice a year, if you see July below). I'll explain.
Because the Manhattan street grid falls at an angle and not an exact east-west directional, the sun will set with a huge glare and an amazing photo to take, on select days in May (before the summer solstice) and in July (after the summer solstice).
You can read about it in Gothamist, and please note that the dates are typically the same each year.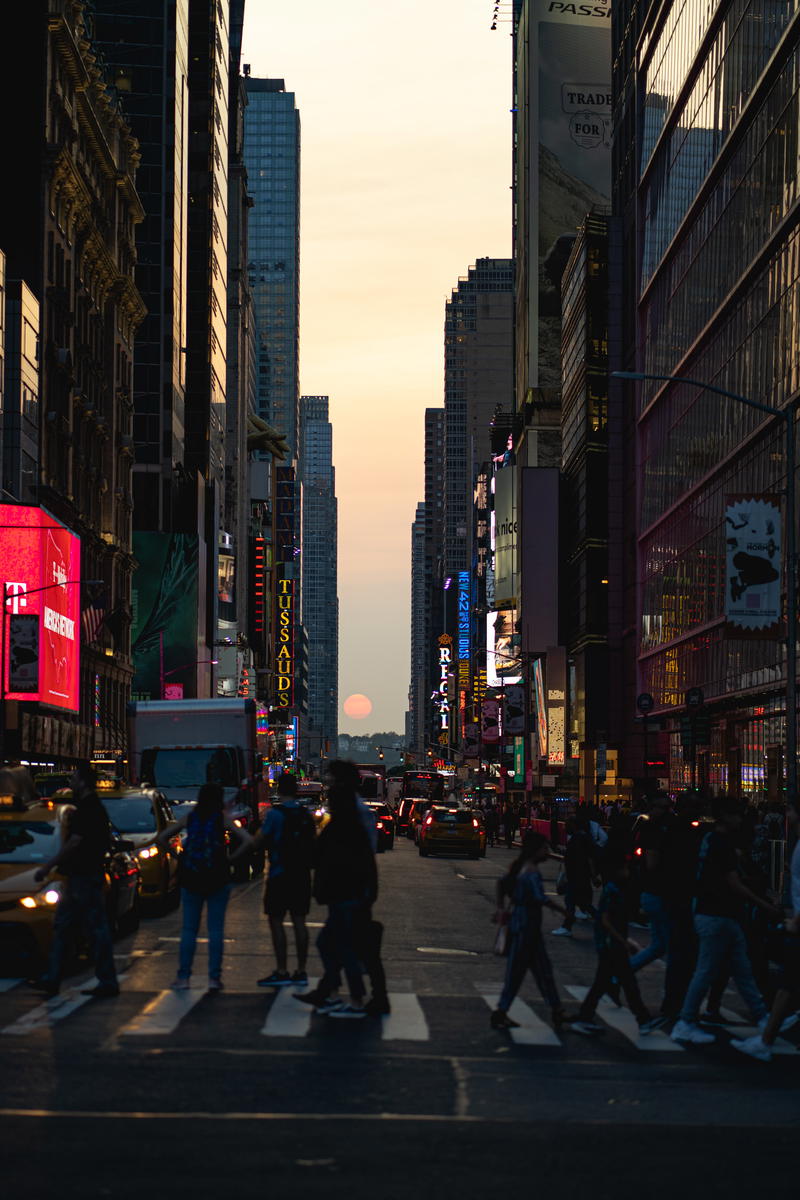 June
June is a joyous time in NYC before it gets too hot, and as the days are at their longest, with a sunset close to 9pm. Check out the things to do each year if you visit NYC in June.
Central Park SummerStage
Central Park SummerStage is a great time to see live music in NYC and it will be unforgettable. Check out the website to determine which venues will have shows during the year you visit! Performances start in June.
PRIDE Parade
"PRIDE" is a month-long fun month in June every year, culminating in a huge PRIDE parade that you won't want to miss. It takes place in Midtown Manhattan. See more about NYC PRIDE here.
Puerto Rican Day Parade
Puerto Ricans are a huge community in the diverse communities of NYC, and each year on the second Sunday in June, the Puerto Rican Day Parade is a huge hit. See more info here.
July
July starts to get hot in NYC, but the party is still on! With festivals, holidays and lots to see and do, July is an excellent time to plan a trip (although it is certainly high season for tourists).
July 4th Fireworks
The Independence Day Fourth of July Fireworks in NYC are a big deal, and everyone usually gathers on rooftops or spots along either the Hudson or East River to see them, depending on the year. Where will the fireworks be held when you visit? Check out this NYC Insider Guide for updates.
Coney Island Hot Dog Eating Contest
If lots of food grosses you out, stay away from the annual Coney Island Hot Dog Eating Contest, but if you love this type of stuff, then head to Coney Island, Brooklyn, for a very lively day of the year. To see photos of Coney Island, see our photo gallery.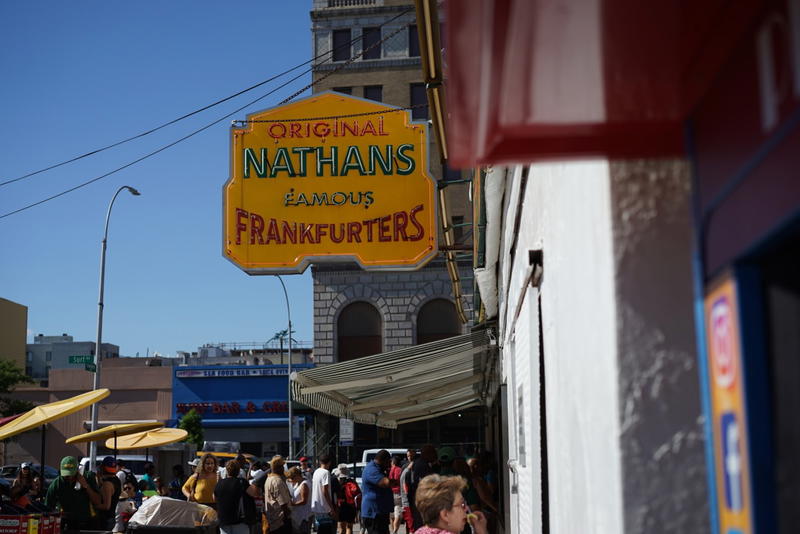 Shakespeare in the Park
Theater lovers, listen up! Shakespeare in the Park takes place in Central Park (Manhattan) in July, and it is a wonderful thing to do during a trip to experience the arts and culture of this fine city. Check out the Central Park website for details.
Manhattanhenge II
Like we mentioned above, Manhattanhenge takes place twice a year. The second set of days for this natural and photographic phenomenon is usually around July 12-13, and yes, we know that by heart. Grab a camera, look up the sunset time, and plant yourself on 57th, 42nd, 34th or 23rd Street on a bright sunny day to see something really special in July.
August
August is a steamy month in NYC, so the city enjoys the outdoors, breaks a sweat and also has tips for how to cool down during the exciting month of August.
Summer Streets
NYC opens its streets and blocks them off to cars during Summer Streets, an annual event where people can play in the streets and enjoy the outdoors in an urban environment. There are performances, areas for playing, ways to run and bike, and more. See more about New York City Summer Streets here.
US Open
The US Open is a great way to see live tennis, and tickets are pretty affordable (if you can stand the heat). Get tickets in advance at the ticketing website.
NYC Beaches
August is high time to lay on the beach at any of NYC's great beaches. You can swim in the water with no problem! August is when the water will be warmest. Think beyond Coney Island and check out some great beaches in our NYC free things to do guide.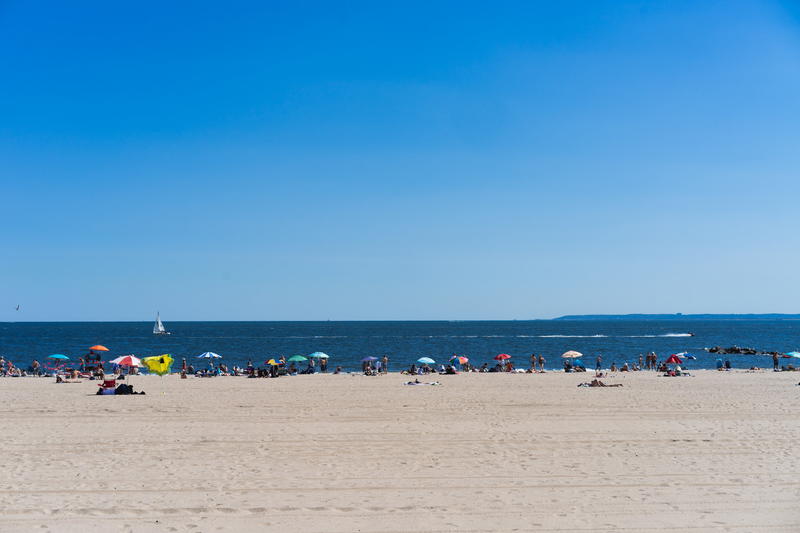 September
September is an absolutely perfect time to visit NYC and we would strongly recommend it. In the beginning of September, you'll run into Labor Day weekend, a very popular three-day holiday weekend, and toward the end of September, it'll feel more like low season.
Our secret is to plan your trip to NYC at the end of September so that you're slightly toward fall. You'll get some great weather.
NYC Fashion Week (Fall/September)
NYC Fashion Week is a big draw if you're into designer fashion or just a huge scene with lots of style. Check this website to see when dates are updated for the coming year.
Feast of San Genaro
Completely the opposite of the polished event above, the Feast of San Genaro is a ruckus of a street fair in Little Italy (Manhattan) and it's when this neighborhood is brimming with people and street vendors with food. Wow! See more at the website.
West Indian Day Parade
Did you know that a million people take part in the West Indian Carnival, in Brooklyn, every year in September? This is a huge cultural experience to be a part of, celebrating this rich heritage of the Caribbean community in NYC. Don't forget to see more on the website.
October
In October, many neighborhoods have beautiful fall decorations with pumpkins and deco, especially in the historic neighborhoods with gorgeous brownstones like the West Village and Fort Greene, which you can check out in our NYC neighborhood guide.
Viewing fall foliage in NYC (free!)
NYC has beautiful fall foliage, and don't let anyone tell you otherwise! Take for example the neighborhood where we used to live, Fort Greene, Brooklyn. If you love the magic of trees turning red, orange and yellow in autumn, this is a can't-miss off-the-beaten path neighborhood to visit for photos in October.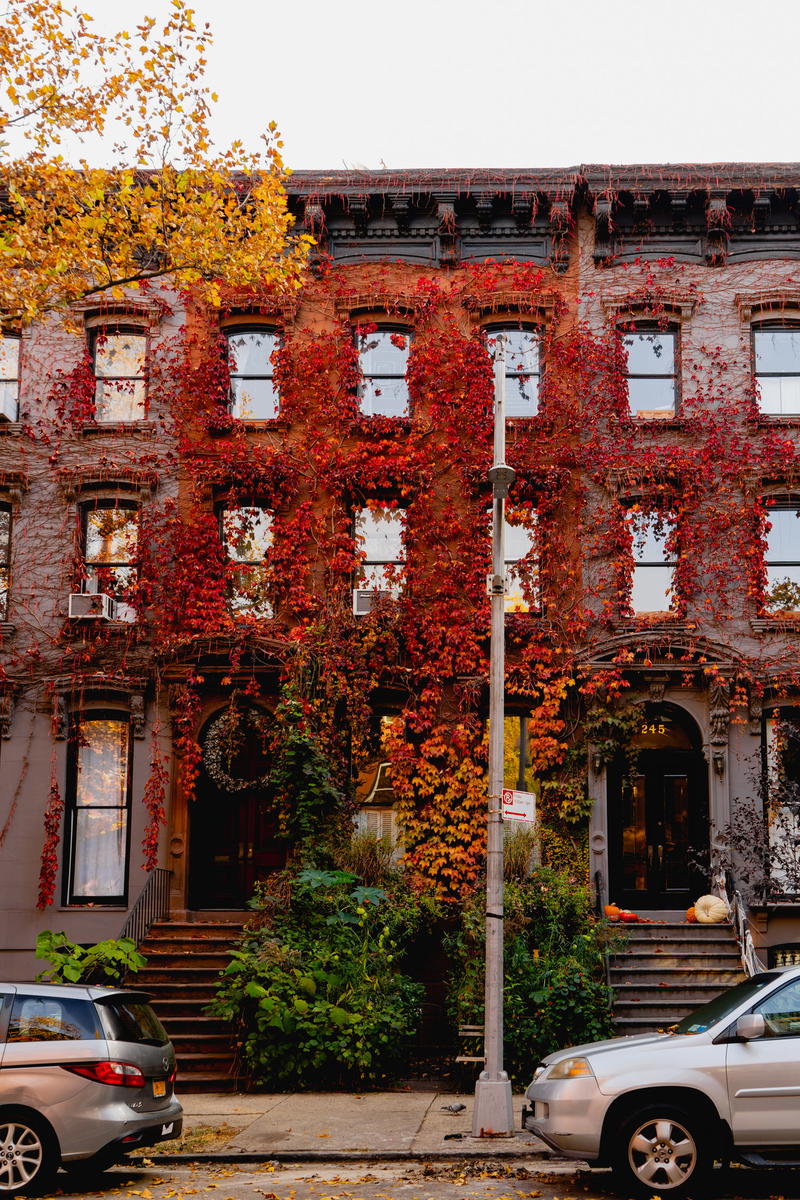 Halloween Parade (West Village)
As for events, Halloween Parade (in the West Village) is one of the most important fall events in the city. With a huge parade of floats, costumes and entertainment, this is a parade to write home about. See more here.
Open House New York (OHNY)
OHNY is one of my favorite new events in NYC to attend, and I always mark my calendar as soon as the weekend is announced. During OHNY, NYC literally "opens its doors" to spaces that are regularly off-limits to the public, like historic spots, interesting public locations (recycling plants? Who knew!) and scenic spots (floating gardens in Red Hook, Brooklyn? Yes!). Check out the website at [OHNY.org]https://ohny.org/).
Comic Con NYC
We don't have much experience with Comic Con, but it is certainly a draw for travelers who are into comics, anime and dressing up or being in a crazy scene. You will see some wild stuff at Comic Con in October! Check out the Comic Con website.
November
The first thing that comes to mind for November is that we fall into Daylight Savings time, so the sun starts setting at 4:45pm, not at 5:45pm. Keep this in mind if you book a trip in November and you plan to do a lot of outdoor stuff. The days will feel shorter.
Macy's Thanksgiving Day Parade
You can look forward to the Thanksgiving Day Parade if you come to NYC in late November. This is always a big parade on Thanksgiving morning and has lots of Broadway performers, huge themed balloons and floats and a bunch of celebrities!
If you need the up to date info, see the official website.
NYC Marathon
Recently, the NYC Marathon has become one of our favorite days of autumn. While it may sound funny to watch lots of people run 26.2 miles, the truth is that every neighborhood along the race route comes out to cheer, play music, sell cookies and wear funny costumes. It is such a sight to see!
See the NYC Marathon website to check out the route, and note that if you plan to drive into NYC on marathon weekend, it is recommended to avoid road closures.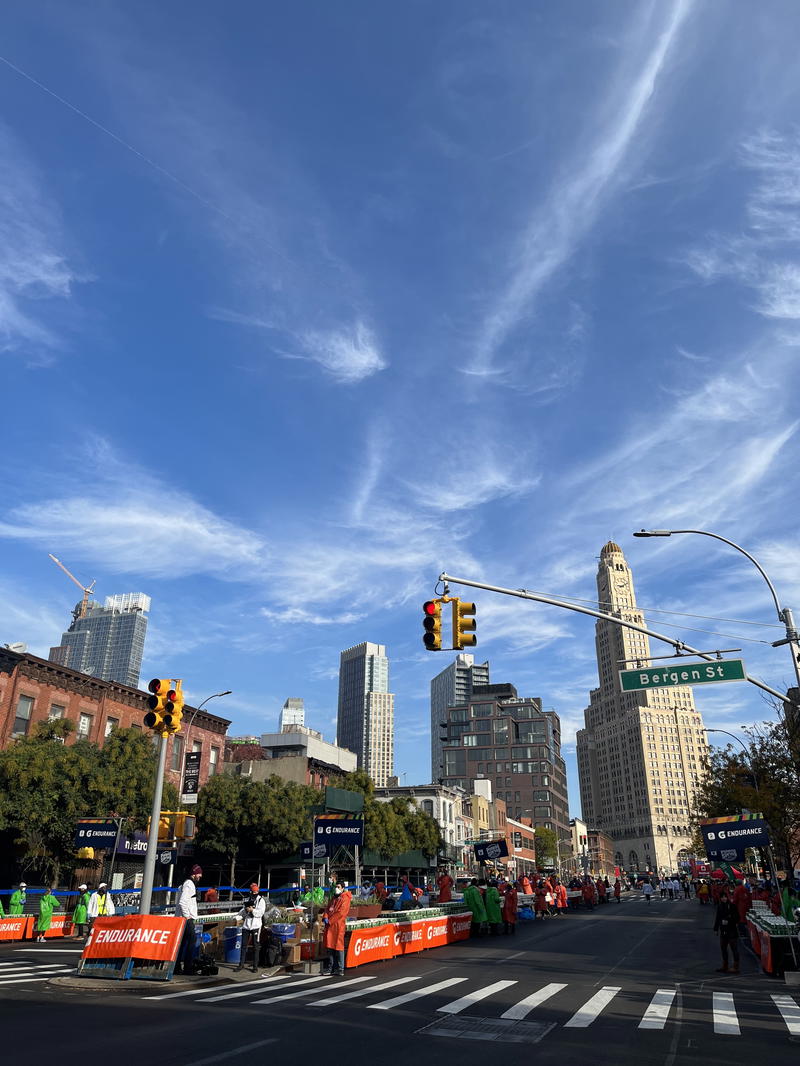 December
The obvious thing to think about in December is the holiday season. Holiday markets in large spaces like Union Square Park and Bryant Park pop up as soon as Thanksgiving ends.
Rockefeller Center Christmas Tree
The first week of December will already have the holiday spirit, with the "Big Christmas Tree" at Rockefeller Center, ice skating rinks in public parks to skate at and festive themes in many neighborhoods. Rockefeller Center also hosts the Christmas Tree Lighting, which is a big draw for visitors.
Dyker Heights Christmas Houses
Another thing you can do in NYC in December is visit the Christmas Lights Houses in Dyker Heights, Brooklyn. It'll be a trek, especially if you are staying in Manhattan, but you can see more about that here, at our guide of free NYC things to do and also our best photo spots in Brooklyn.
Did you figure out the best time for your trip to NYC yet?
We hope this guide gives you tons of ideas of things to do during each month of NYC and that you now have a great idea of the best time for your trip.
You may even have figured out the worst time for your trip to NYC! We'll let you decide.
If you are still looking for things to do in NYC and you're dreaming of what to see, check out our list of the best easy day trips to take from NYC this year.
Enjoyed our article?
Consider supporting us! We're a 2-person team (learn more about us here) and your support enables us to create quality content. Thank you!
Find the Best Things to Do In New York City