Capturing the Dominican Republic: A Unique Photo Gallery (Picture-Perfect)
Written by Dan
•
Updated on September 20th, 2023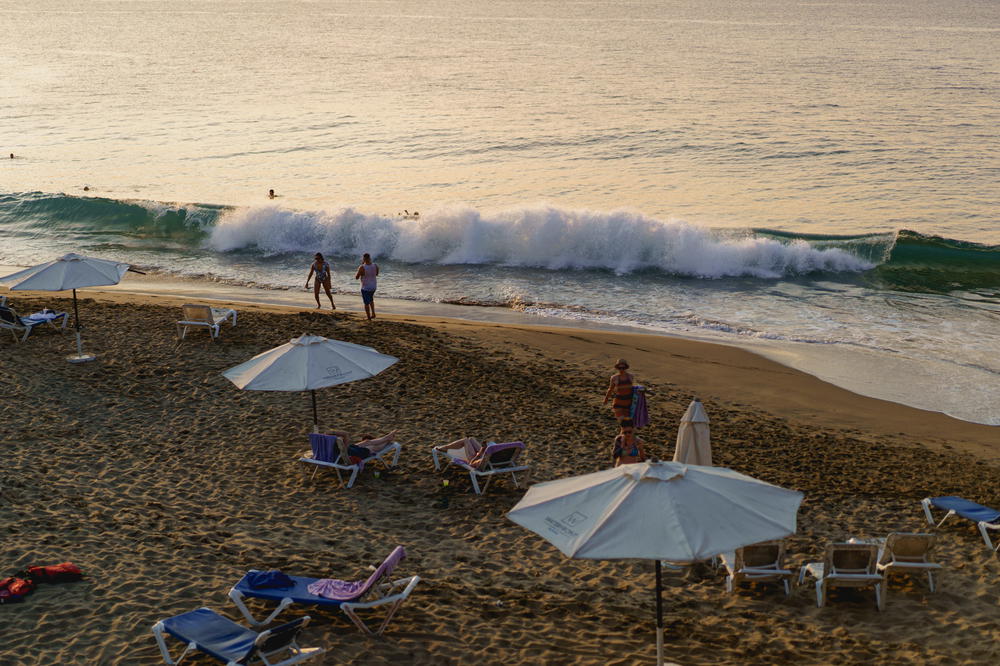 The Dominican Republic is famous for its beautiful beaches and lively culture, so which places to visit in the DR are the most Instagrammable photo spots? See our list of photography locations.
This article may contain affiliate links. We earn a small commissions when you purchase via those links — and it's free for you. It's only us (Becca & Dan) working on this website, so we value your support! Read our privacy policy and learn more about us.
There are a few popular cities in the Dominican Republic, yet because our trip itinerary took us specifically to the Dominican Republic North Coast from Puerto Plata to Cabarete, we chose to focus on getting to know this area of the DR.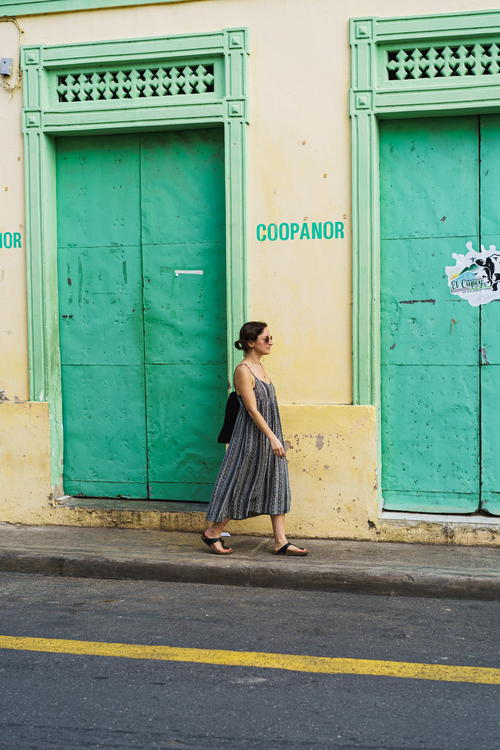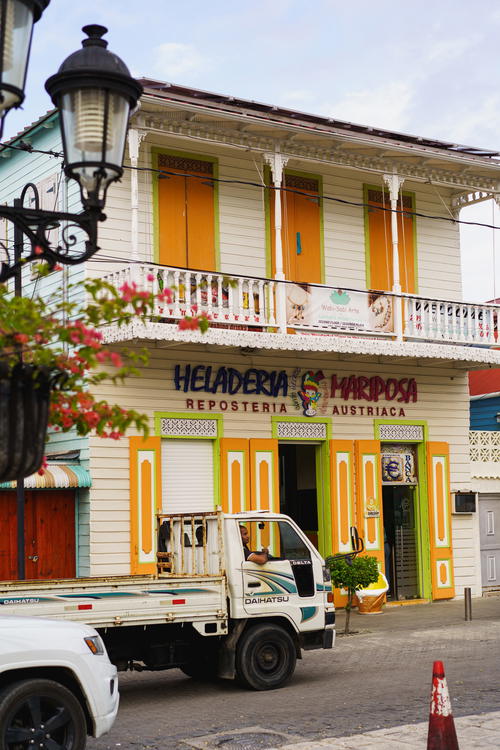 As we began our walking tour of Puerto Plata, we noticed great Caribbean architecture and pretty pastel colors that made the downtown of this Dominican city a nice place to stroll.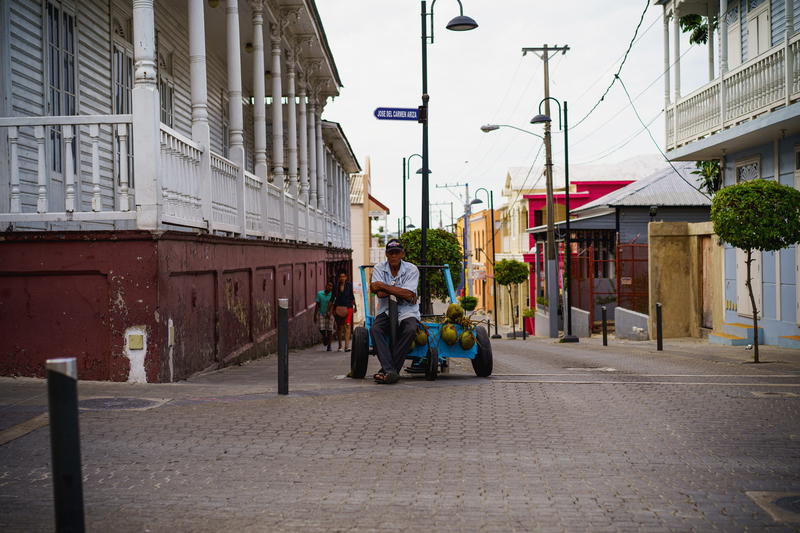 On the streets, relaxed people who moved in the slow tropical pace that is native to this region of the world sold items like coconuts and produce.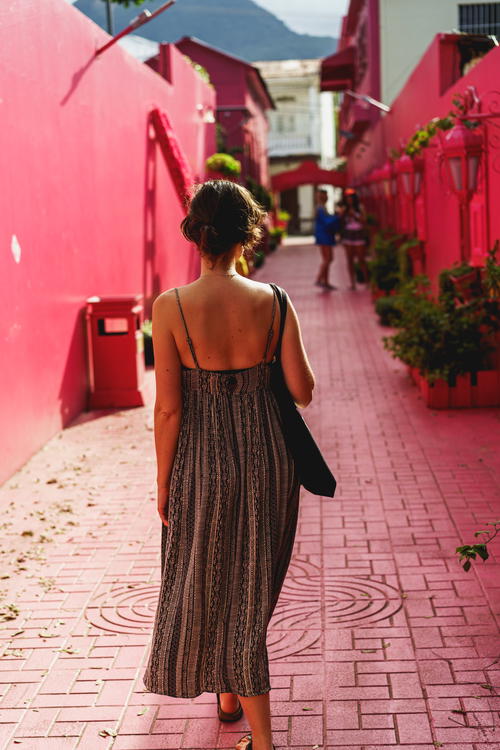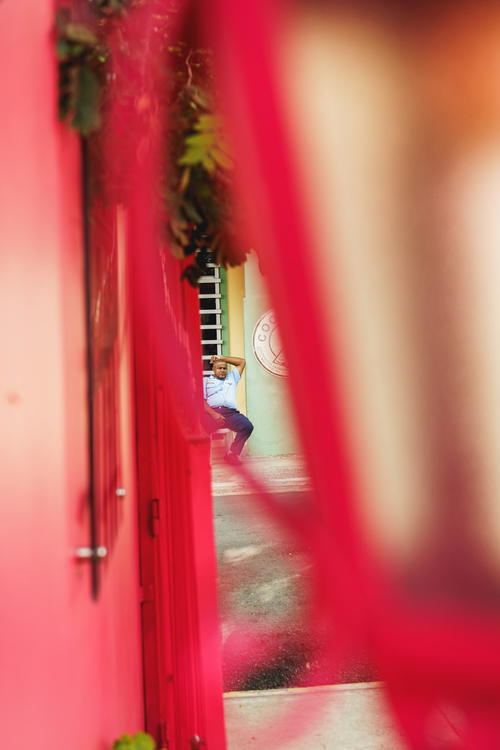 One Instagrammable photo spot in Puerto Plata is Calle Rosada, or in English, "Pink Street" (literally). Also known as the "Paseo de Doña Blanca," it's a great place for photography and you'll see local families and tourists alike, snapping photos for the 'gram or social media.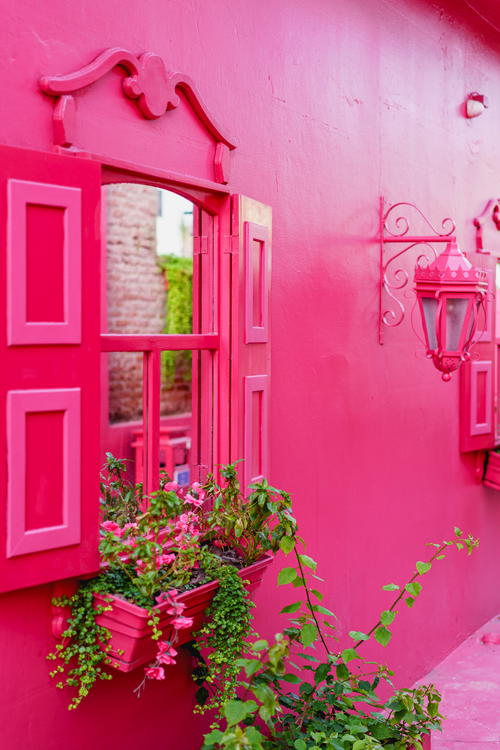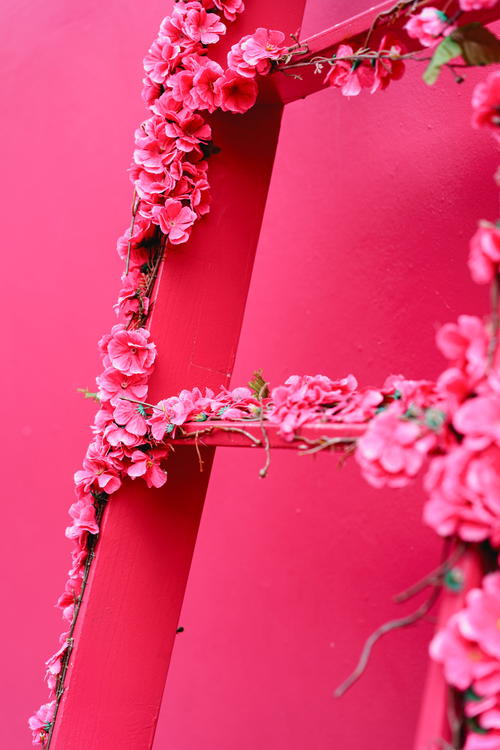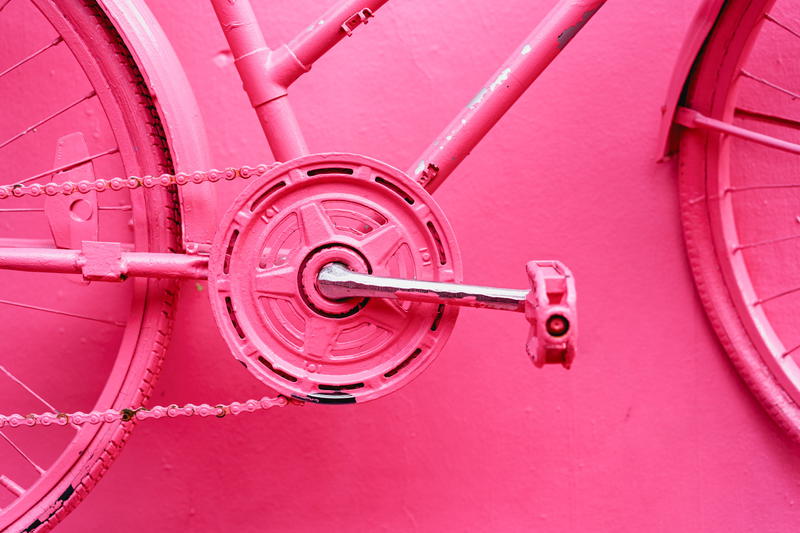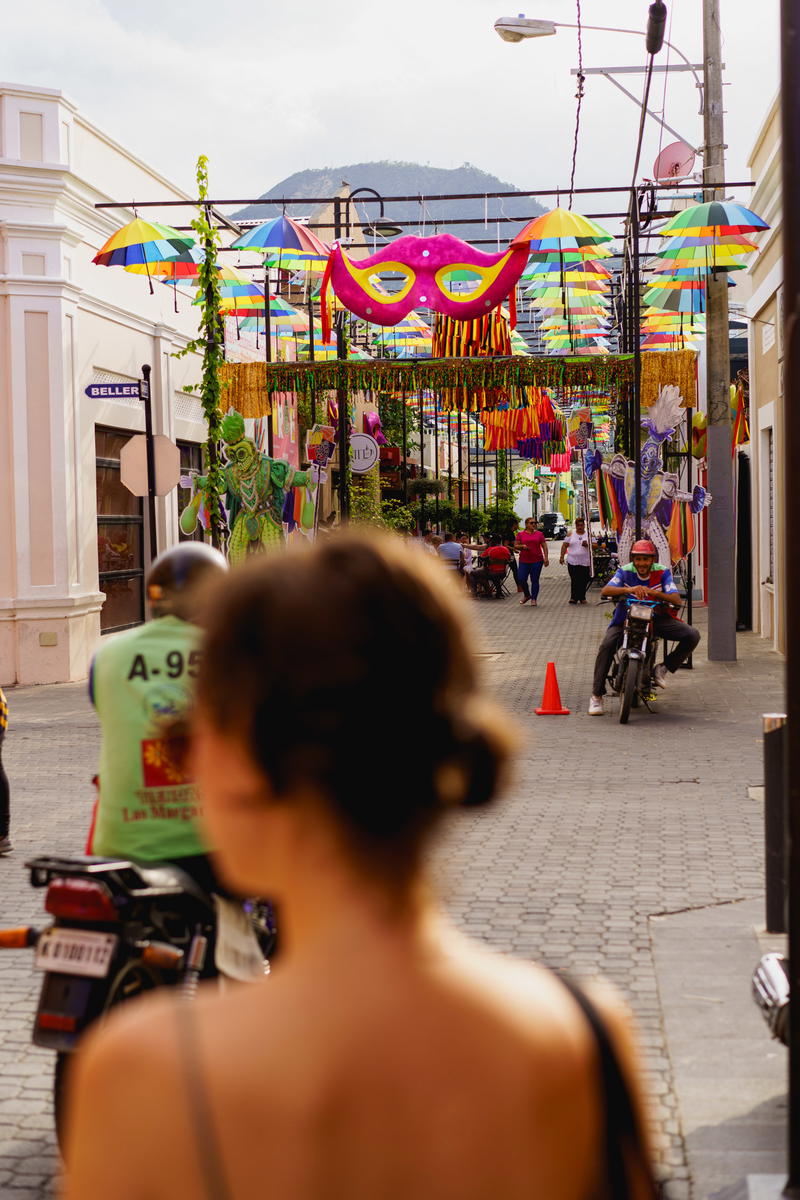 Moving onward into the pedestrian-friendly streets of the city center, there's a small stretch of a city block lined with umbrellas, making it one of the more photo-friendly photography spots in all of the DR.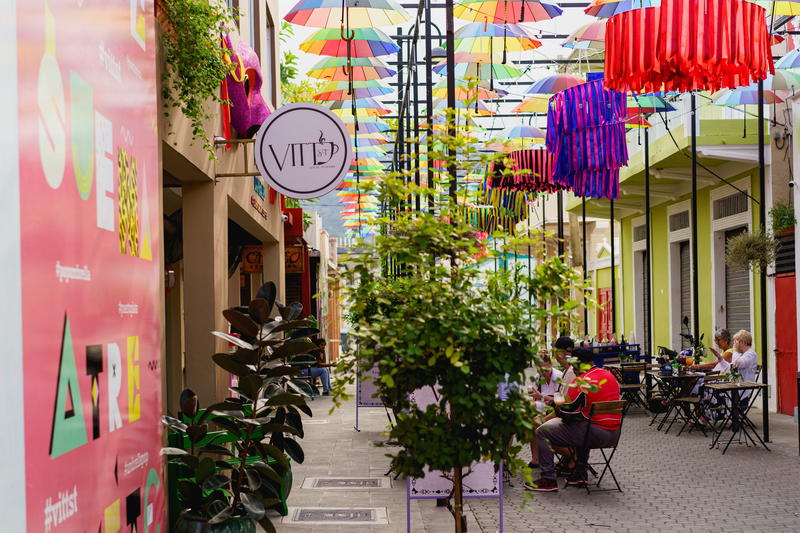 Check out Calle San Felipe for the rainbow vibes. This block is in between Calle Beller and Calle Duarte.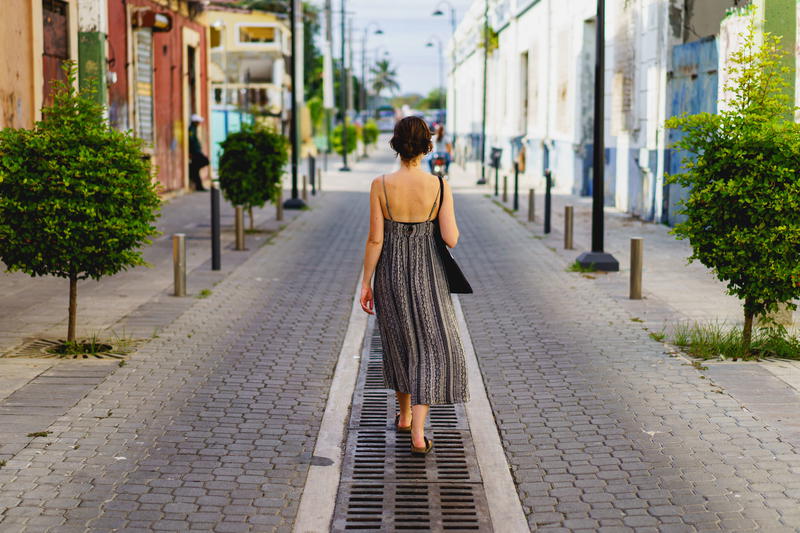 At most corners we turned, we took photos with the backdrop of yellow and blue-washed walls with small storefronts and shrubbery. Even on a weekend, nothing was too busy, and life was slow in Puerto Plata's central quarter.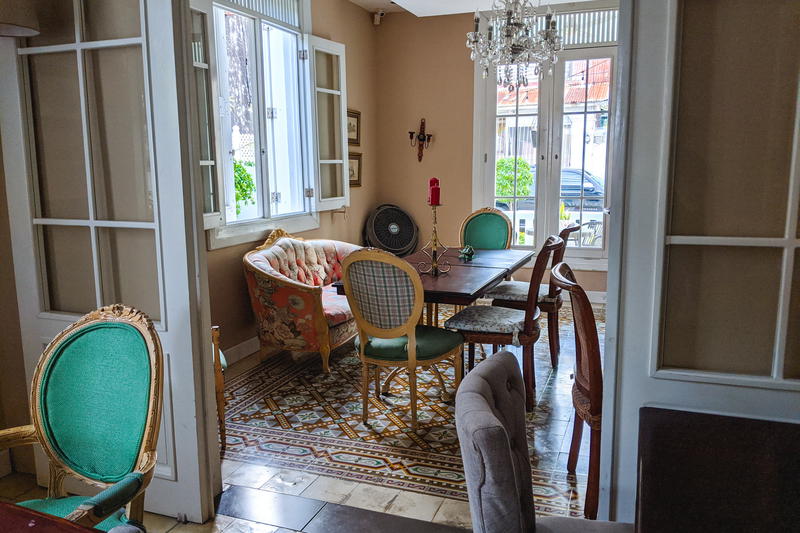 Moving onward, we checked into our surfer hotel in Cabarete the next day after hopping a guagua from Puerto Plata to Cabarete and arriving in about an hour.
Cabarete Surf Camp is a great place to stay, as there are budget rooms that are basic with fans, and there are also high-end rooms with all the fixings like dine-in kitchens, patio space and air conditioning.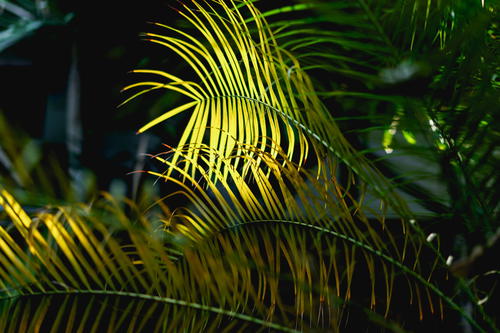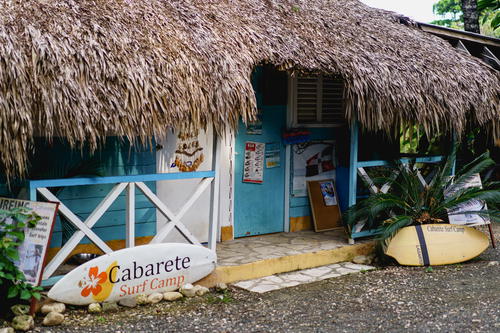 Be sure to walk around the hotel grounds to seek out all the flora and fauna the owners have planted throughout the property. There's also a pool for all guests, and relaxing views down the dock near the restaurant next to the river.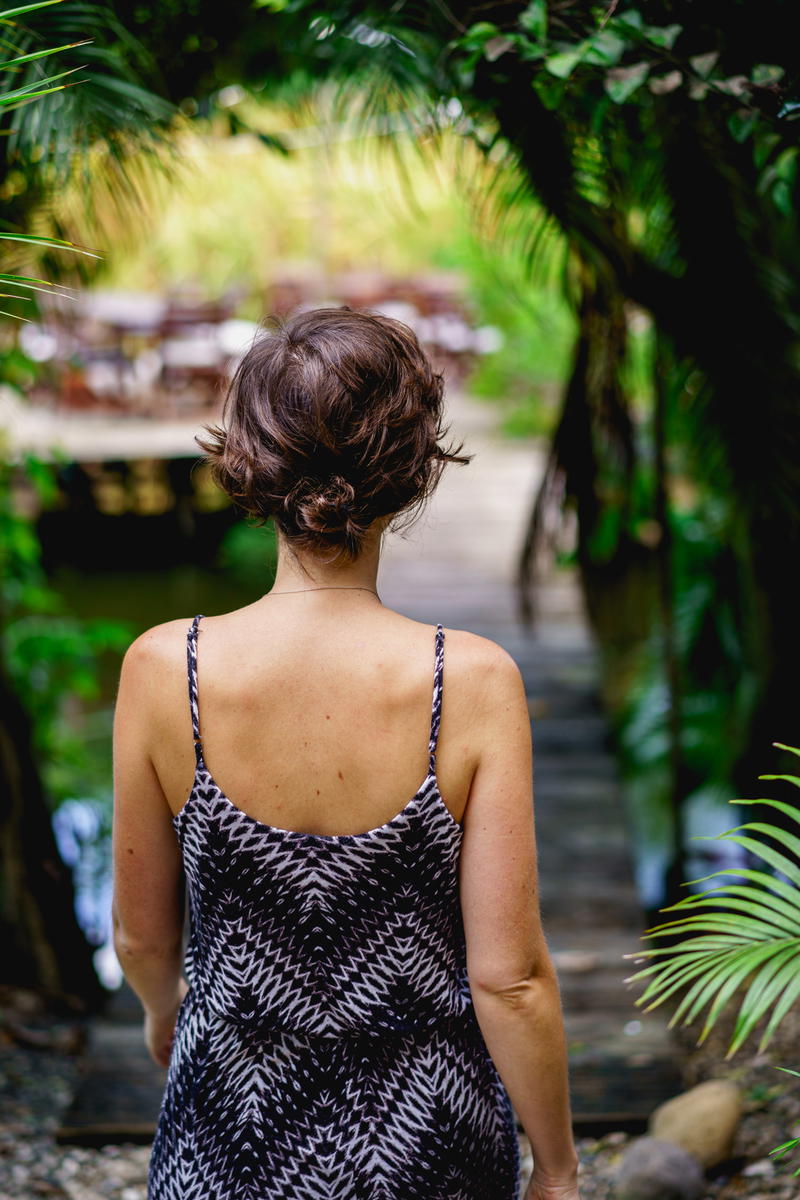 As we stayed in Cabarete for around a week, we immediately took a liking to Vagamundo Cafe, a mile or so down the main road that connects everything in Cabarete.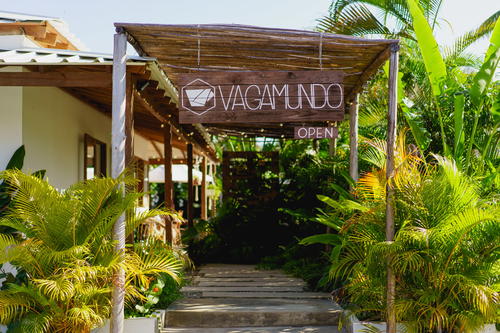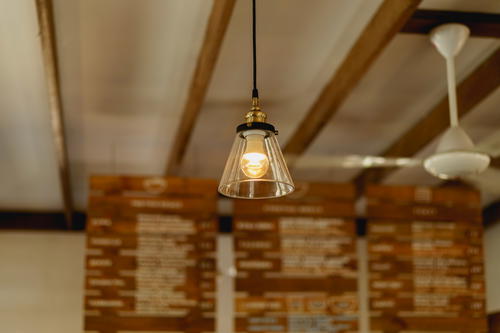 Vagamundo is a fantastic place to get some Wifi, check your emails, possibly work remotely, and have a delightful coffee with some healthy vegetarian food or brunch.
In fact, there are a whole bunch of cafes with Wifi in Cabarete that will be good for working on a laptop.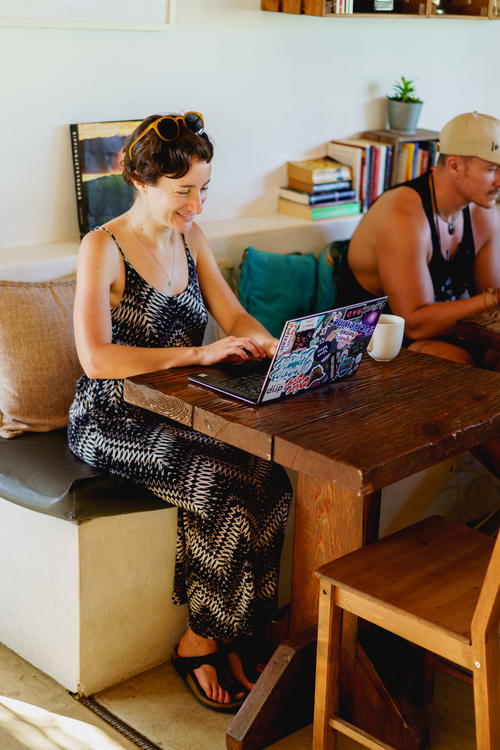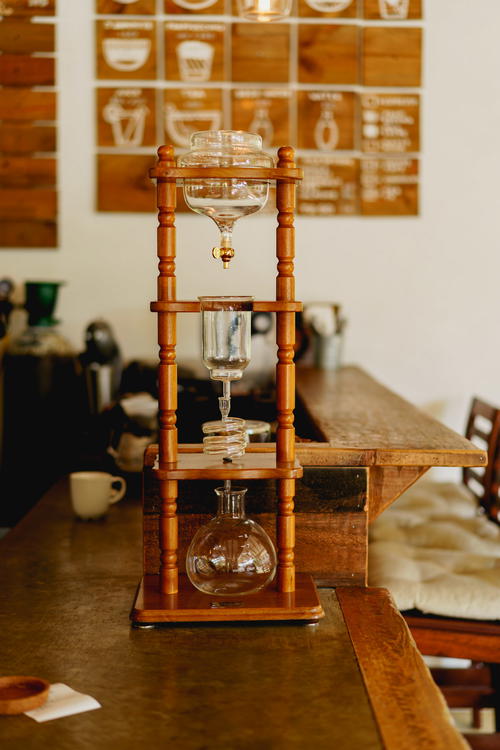 This coffee shop and brunch spot takes a lot of pride in their attractive food that'll really make you feel like you're on vacation! We recommend the smoothie bowls and avocado toast. We appreciated that everything was healthy! Check this guide for eating healthy and gluten-free in the DR.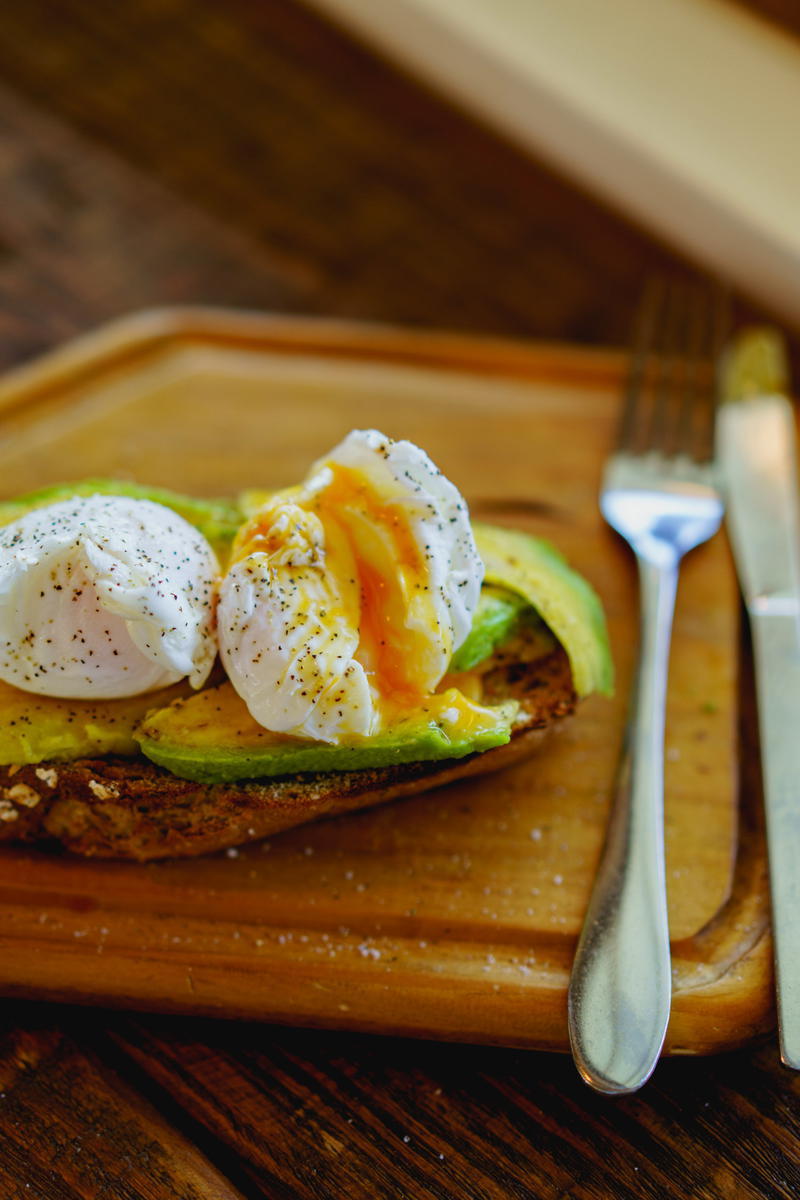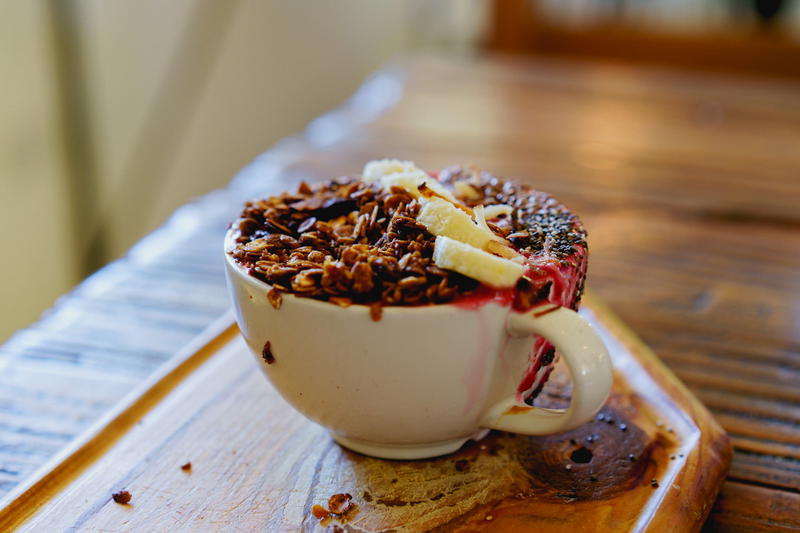 For a day trip, we went to Castillo Mundo King, which is an absolutely bizarre yet picturesque place to visit in Sosua.
Sosua itself is a Dominican city off the main road with stores, bars, supermarkets and banks. There is a pretty popular beach, Playa de Sosua.
Sosua is also home to the Jewish Museum of the Dominican Republic, which is worth a visit. See our Dominican Republic North Coast travel guide for more on what to do in Sosua with details.
As for Castillo Mundo King, it is a custom-built mansion up a hill for about a mile from the main road and it's the work of Rolf Schulz, a German artist, who had a dream of building a castle in the Dominican Republic. It is definitely one of the craziest places we have been to in all of our travels.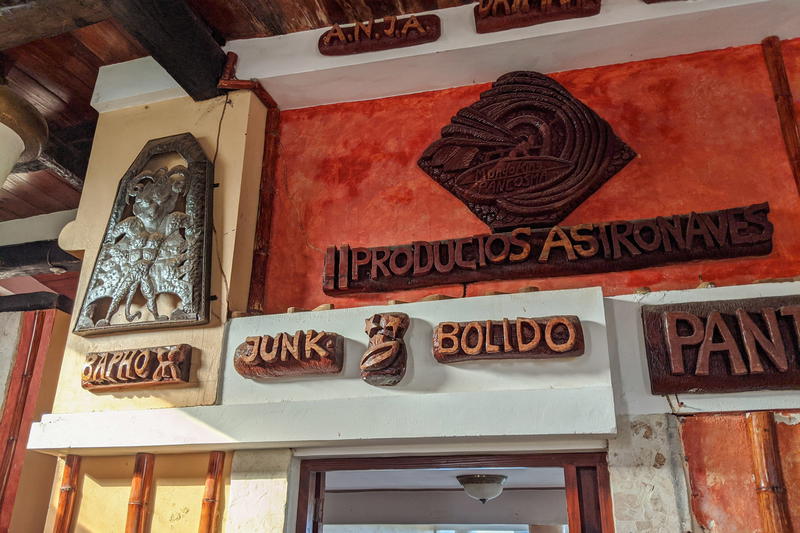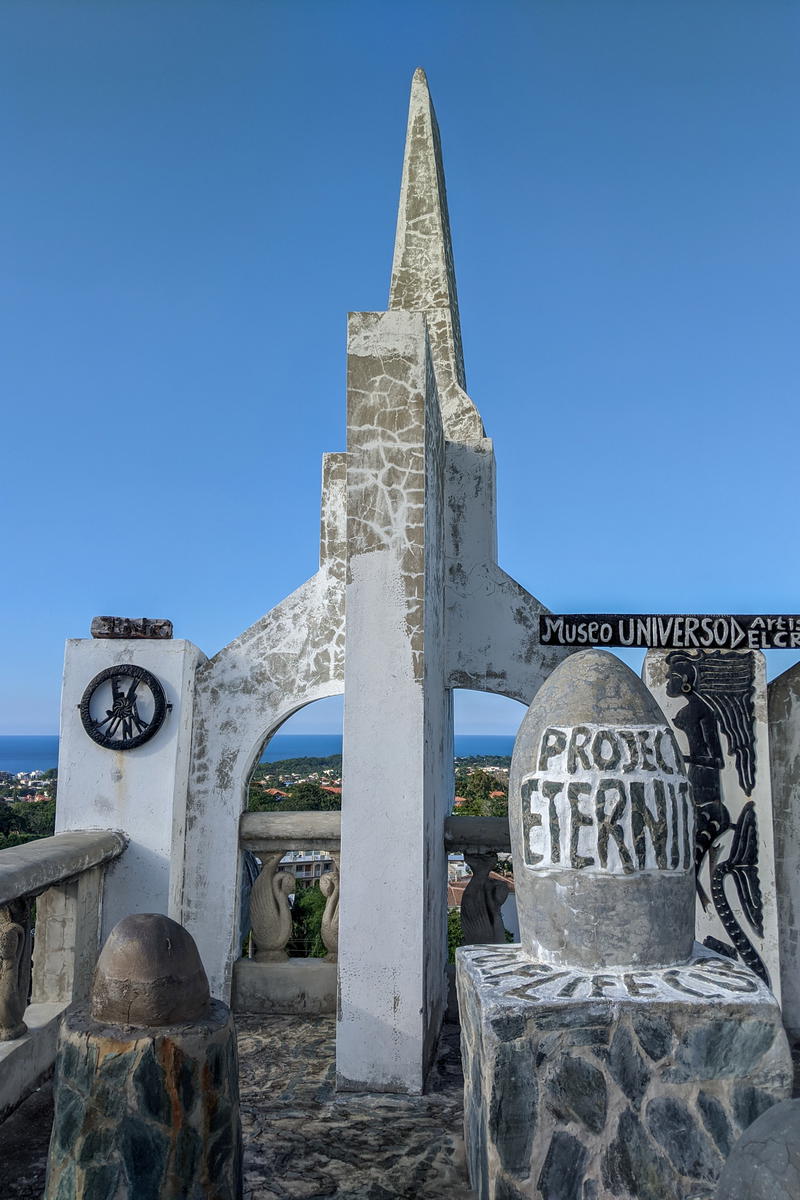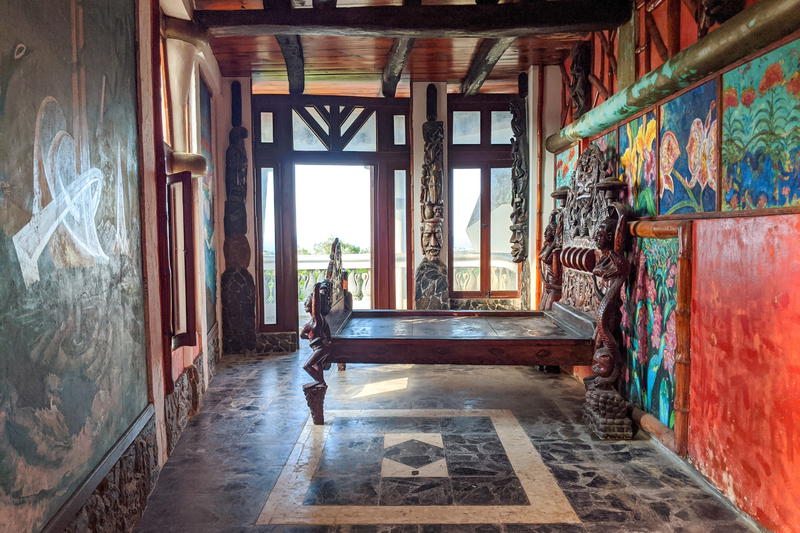 He did exactly that, and you can see how he also liked aliens and outer space when you visit Castillo Mundo King.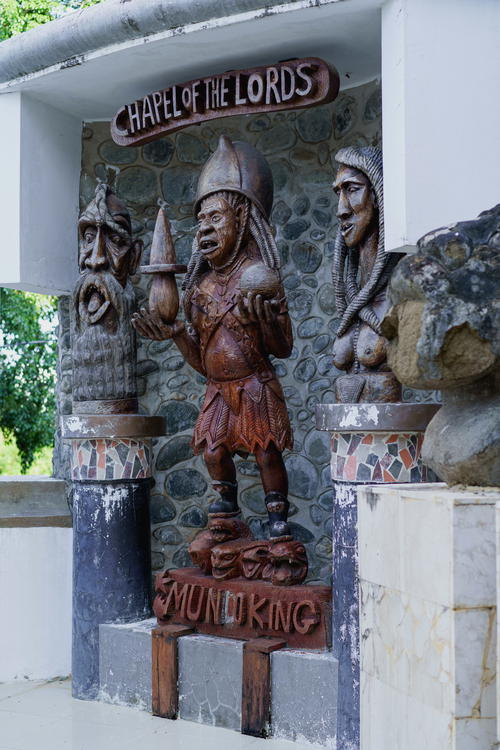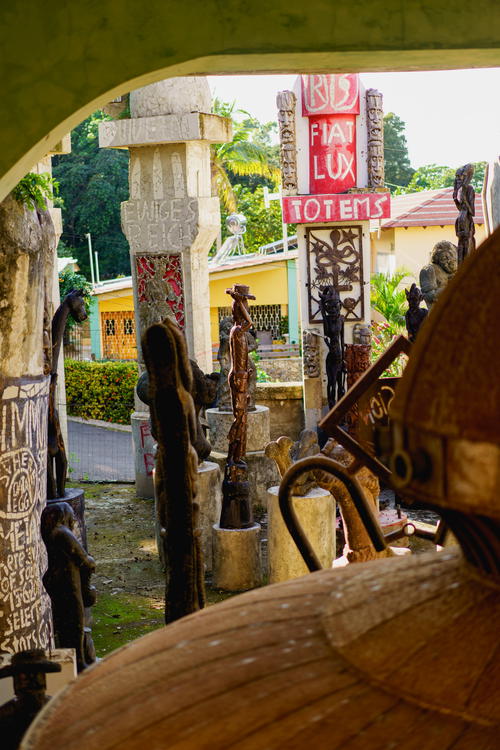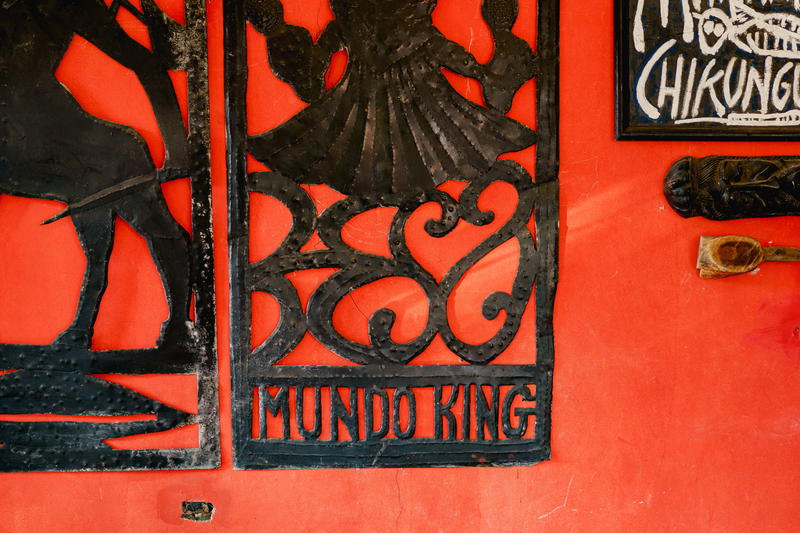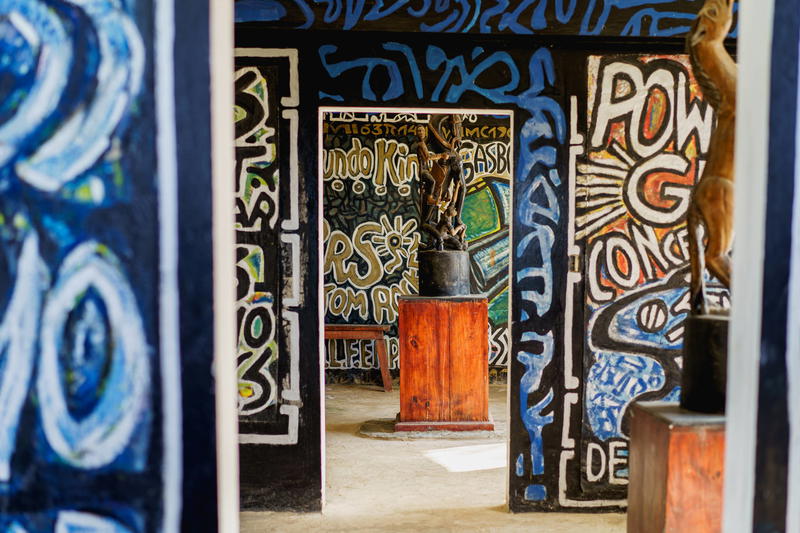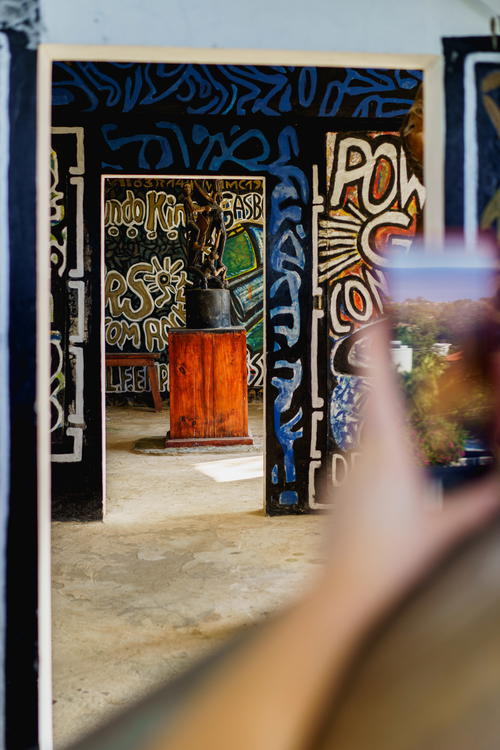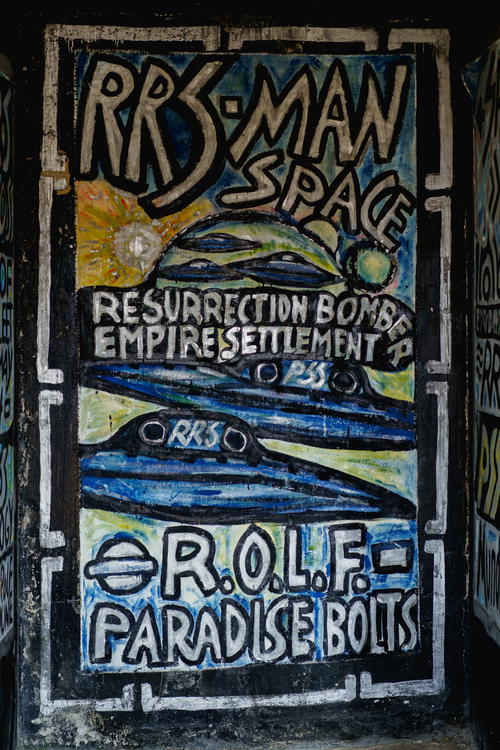 For a true photo spot, go up to the top of the castle during your self-guided tour and get a shot of the Caribbean Sea from your perch on the roof.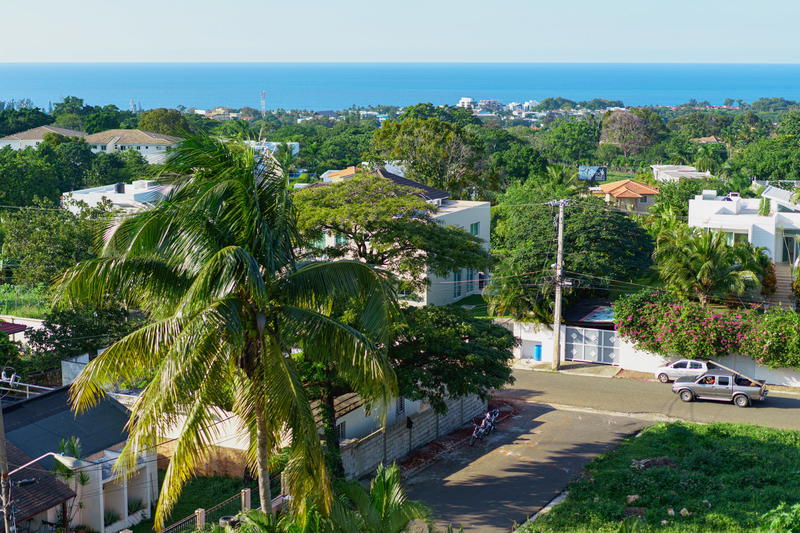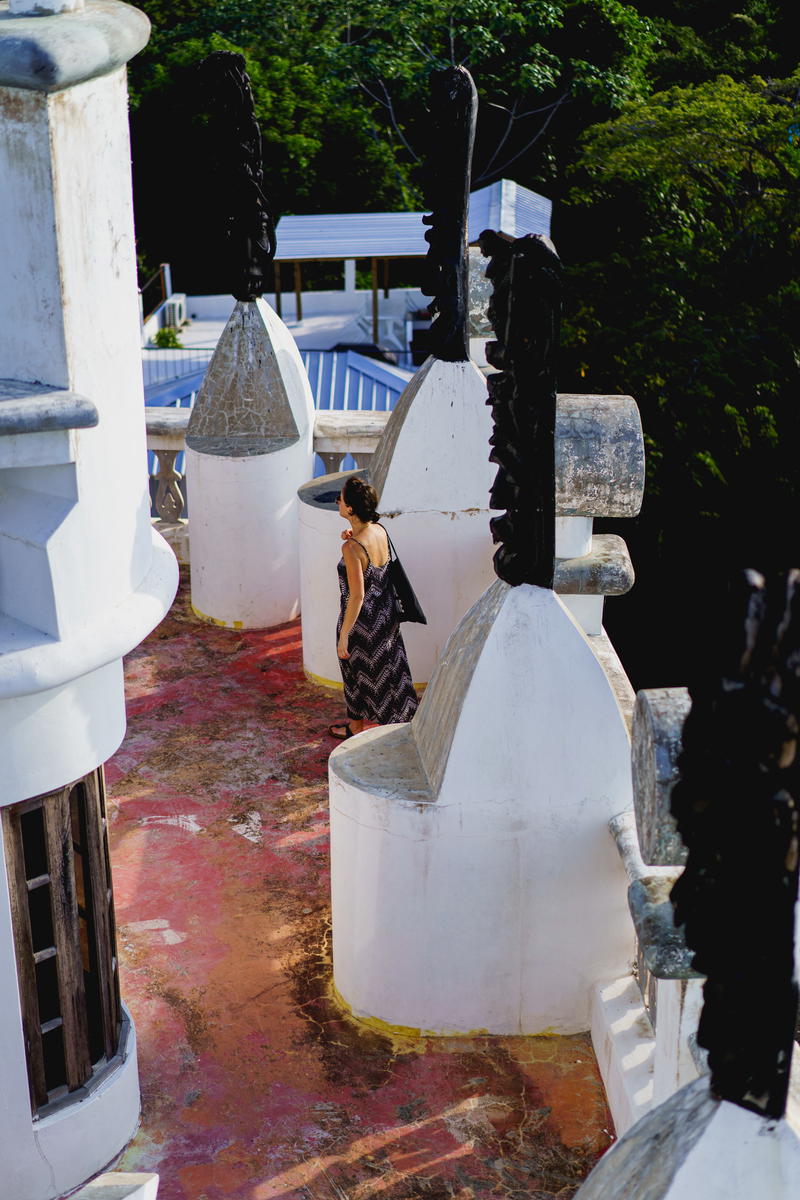 We visited the nearby cliffside promenade where we had sunset views of Playa de Sosua (Sosua Beach), a pretty popular beach for seeing the sunset in the North Coast of the Dominican Republic.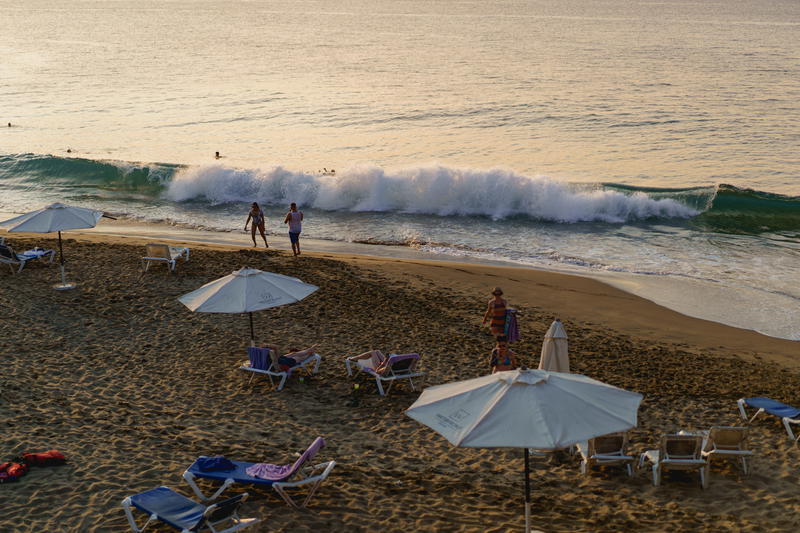 Be sure to visit one of the cafes at the edge of town so that you can have a drink while you watch the sun go down over the ocean.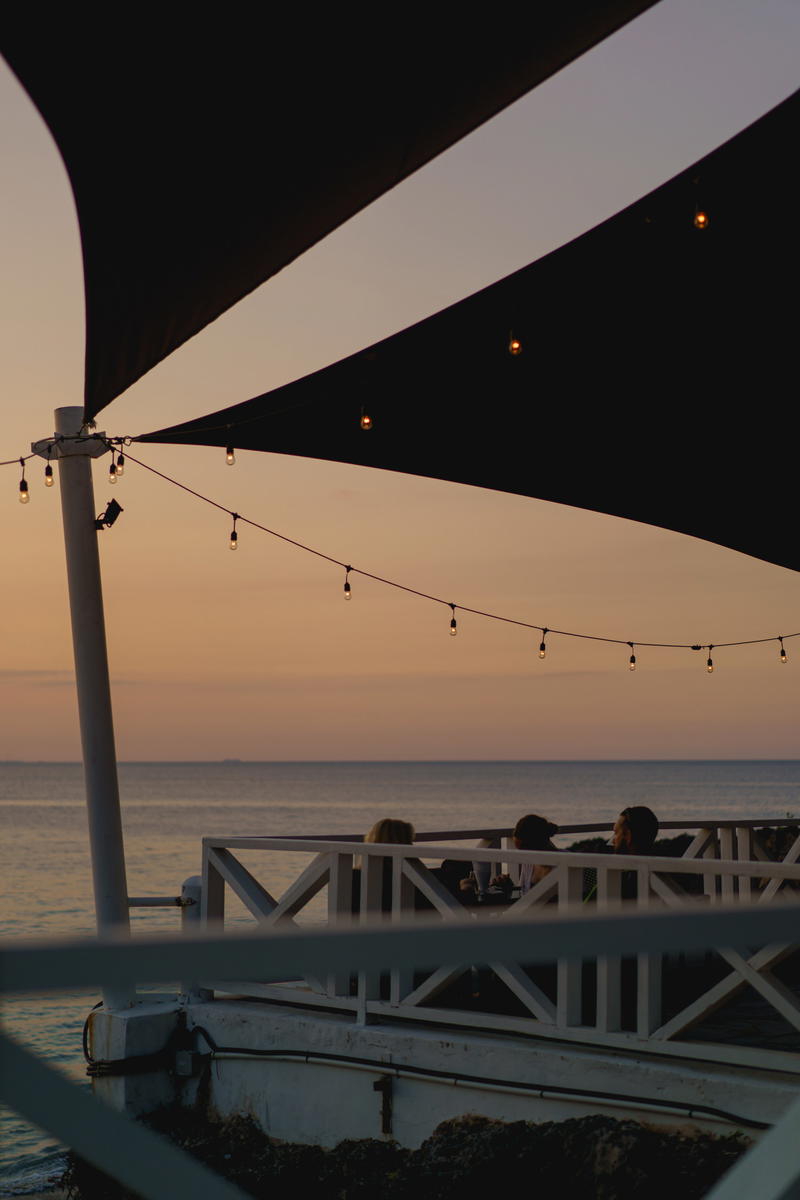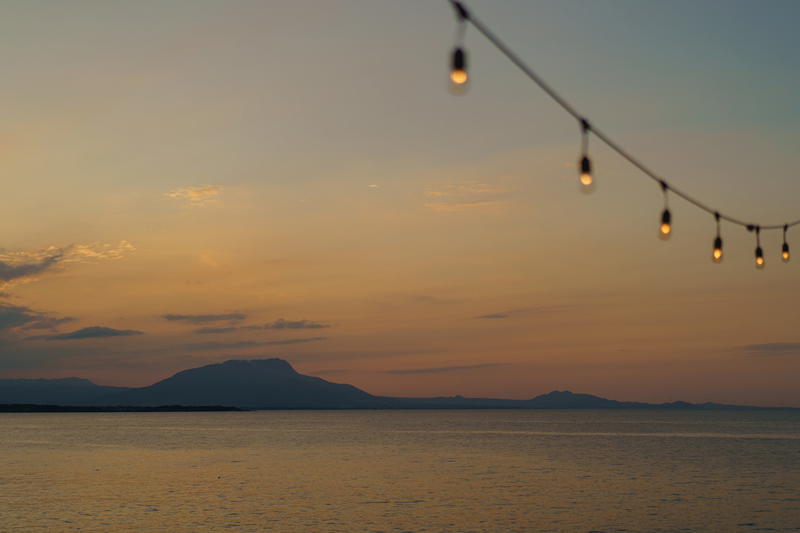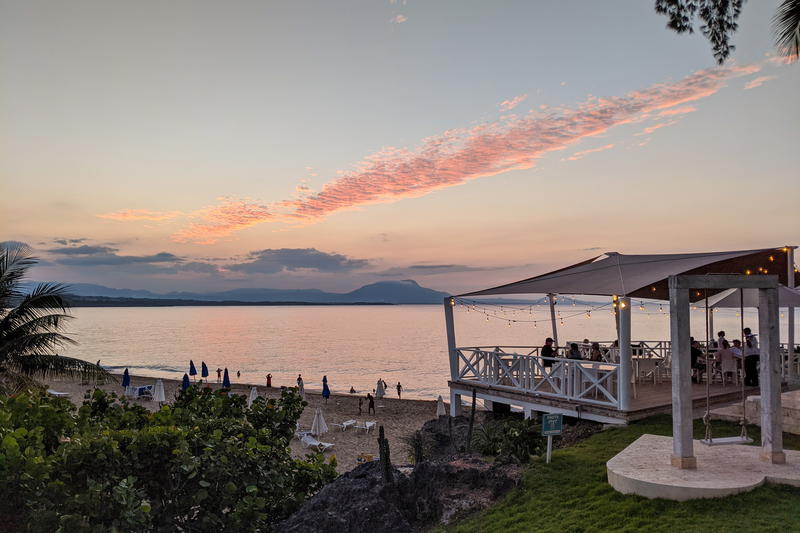 For more ideas for photo spots in the Dominican Republic, especially the North Coast, gravitate to any beach, for some spectacular white sand, blue ocean and lots of waves.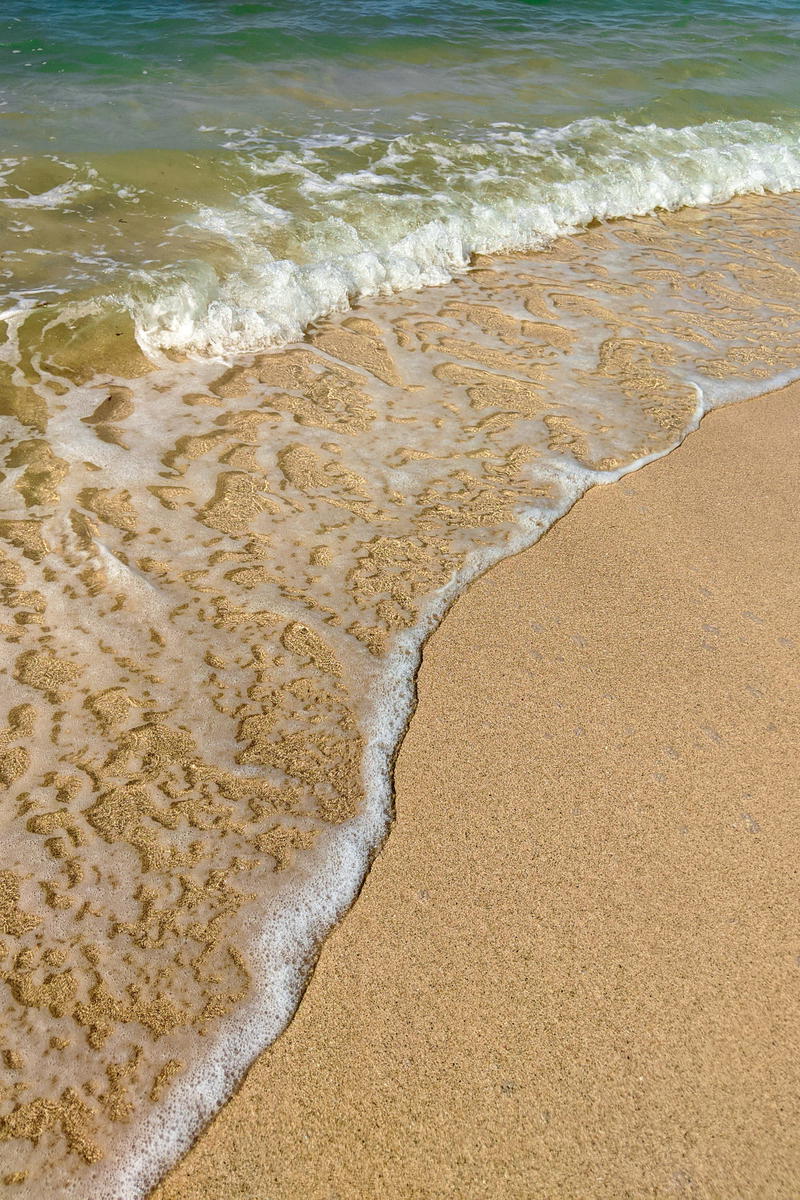 Looking for more guides to travel photography? See our photo tips and tricks for photographers at all levels.