How to Travel Around Iceland on a Budget
Written by Dan
•
Updated on October 3rd, 2023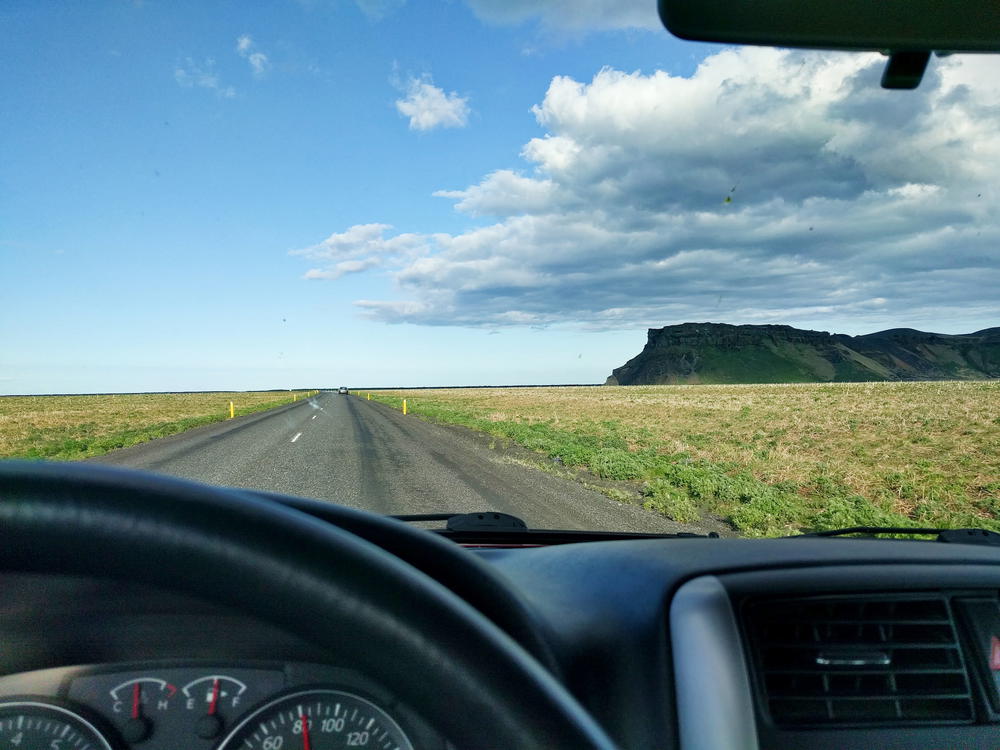 Iceland has a reputation of being a very expensive trip destination. For most people, that's 100% correct. For me, there were five methods that helped me travel around Iceland and keep my costs low.
This article may contain affiliate links. We earn a small commissions when you purchase via those links — and it's free for you. It's only us (Becca & Dan) working on this website, so we value your support! Read our privacy policy and learn more about us.
Table of contents
Close table of contents
Iceland has a reputation of being a very expensive trip destination. For most people, that's 100% correct. For many different items around the country, things that we're used to seeing for around $10 USD at home can easily cost $25 USD or even more. There is a way to save money during your trip and I'm going to detail it for you below.
Iceland is also known for being very touristy. However, I'm going to change your opinion on that as I show you where I avoided the crowds.
Can you travel Iceland solo?
I traveled in Iceland as a solo traveler and it made for quite the adventure. So yes, you can do it on your own, if you do your research to prepare and become conscious of how to be smart with money when you can't split things with a travel buddy.
Is Iceland really expensive?
Yes, it is, and typically I look for places where I can travel on an extreme budget.
For example, a burger and a beer at the Kex hostel was more than $30 USD. So, in a country where getting around and even eating is expensive, how can you do it on a budget?
How to travel in Iceland on a super budget
I want to share the five things that helped me travel around Iceland on a budget. I visited Iceland in May, so I didn't have too many cold days ☃️ or nights. The cool temperatures during spring and summer make Iceland a perfect cool weather destination for summer, too. My trip had tons of sunlight because the longest day of the year and the midnight sun weren't too far off (coming in June at the Summer Solstice) 😎.
In total, I went for 10 days. I worked remotely while traveling for three days and drove around the Ring Road for the remainder of the trip. I saw most of the country and ate lots of car sandwiches. This helped me avoid eating out in restaurants and blowing my budget there.
How to rent a car in Iceland
A company called Rent-a-Wreck will give you the most affordable option for car rentals. You won't get the newest car, but you will get a reliable car to get you around. I used Rent-a-Wreck for my seven-day trip around Iceland. I had a tiny (toy car) that was a 4x4. The 4x4 helped with getting up some steeper terrain and was beneficial during some bad weather.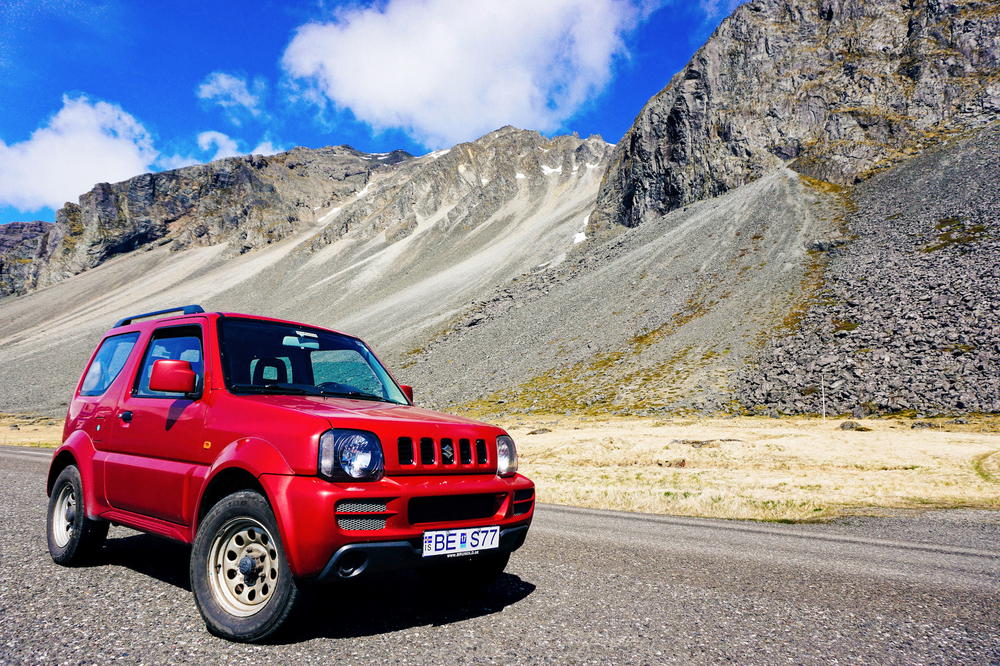 Splitting the cost of the car and gas could be really valuable. I actually did not do this. I traveled alone, but I did meet a guy from Canada who became my friend and travel buddy, and I traveled around with him.
We had our own cars and decided to drive them around separately because we already had paid for them. In hindsight, we could have done this much more sustainably. We could have consumed used half as much gas and each paid half as much for gas if we had split a car, but it was really relaxing and rewarding to drive around an entire country by myself.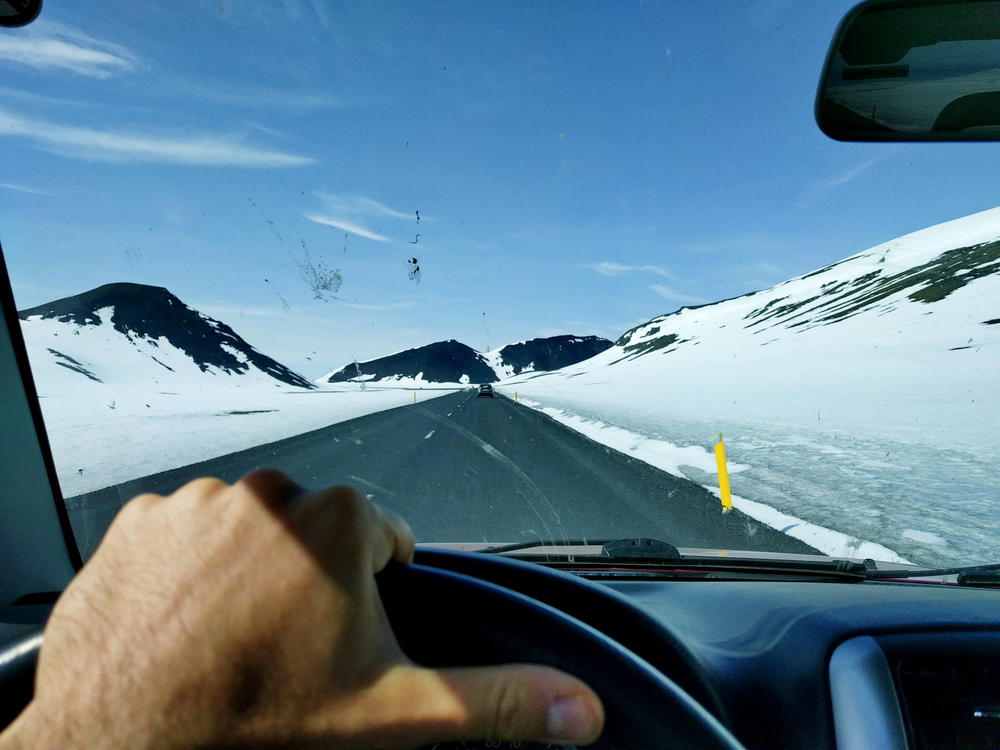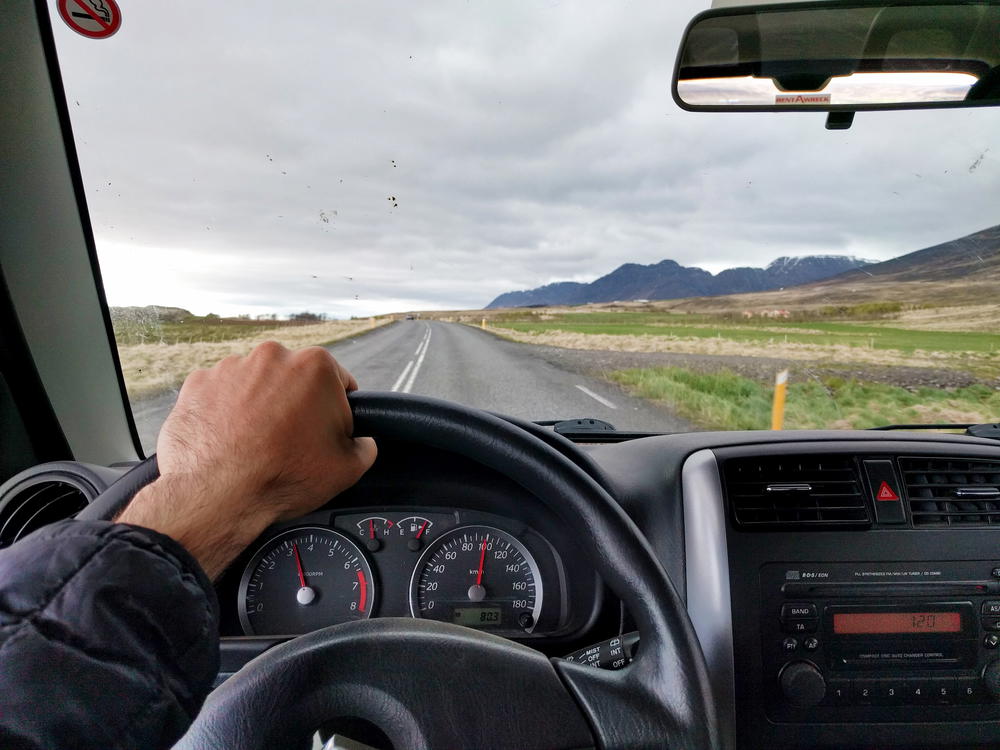 Find grocery stores and make your own food in Iceland
One of our top tips about health while we travel is making your own food. When you make your own food, you have more control over what you're ingesting and how much of it. Also, restaurant food is so salty!
Most hostels and guest houses in Iceland have kitchens that you can use. If they don't have a fridge, don't worry, because Iceland is cold. Your car can act as a fridge. Well, at least that is what I did. Lunch was often a sandwich that I would make at a picnic spot.
I made frequent trips to the grocery stores to get some veggies, pasta, ramen noodles, sandwich materials like bread and eggs. Meat and other random items were oddly expensive. I based my food shopping on what was affordable. The two or three meals that I ate at restaurants were almost the same cost of the week of food that I got at the grocery stores.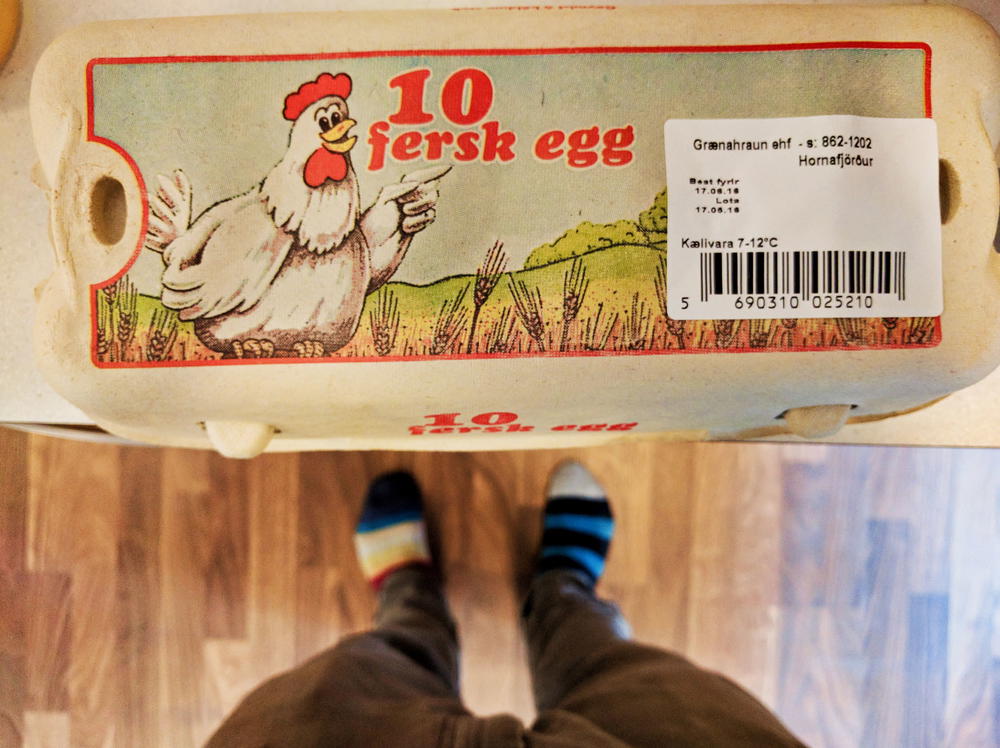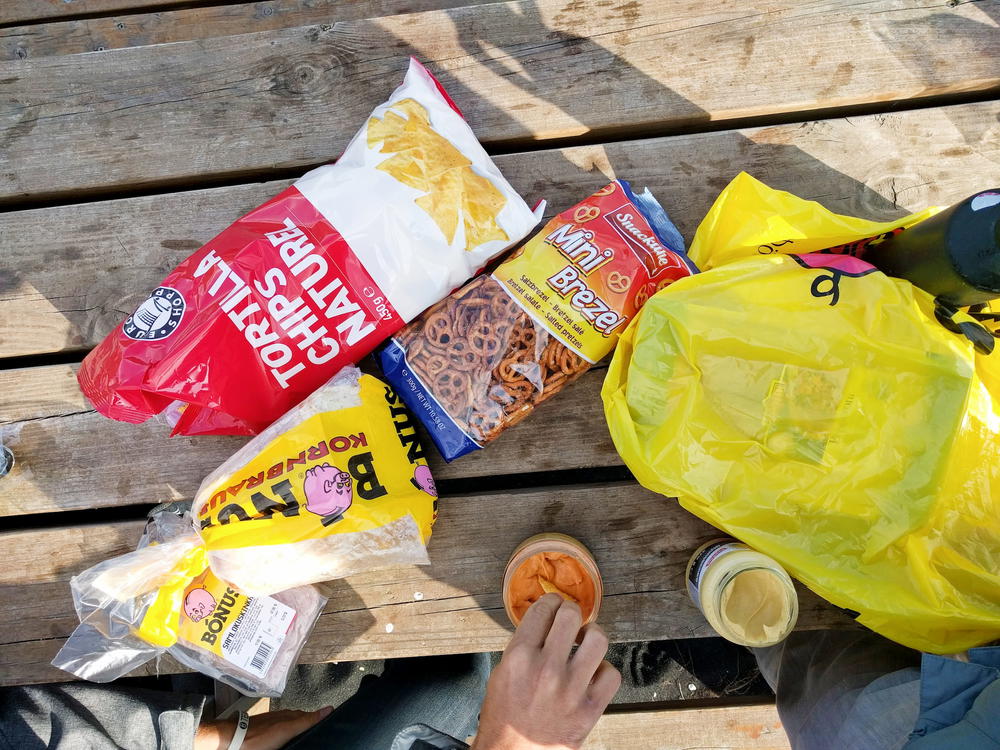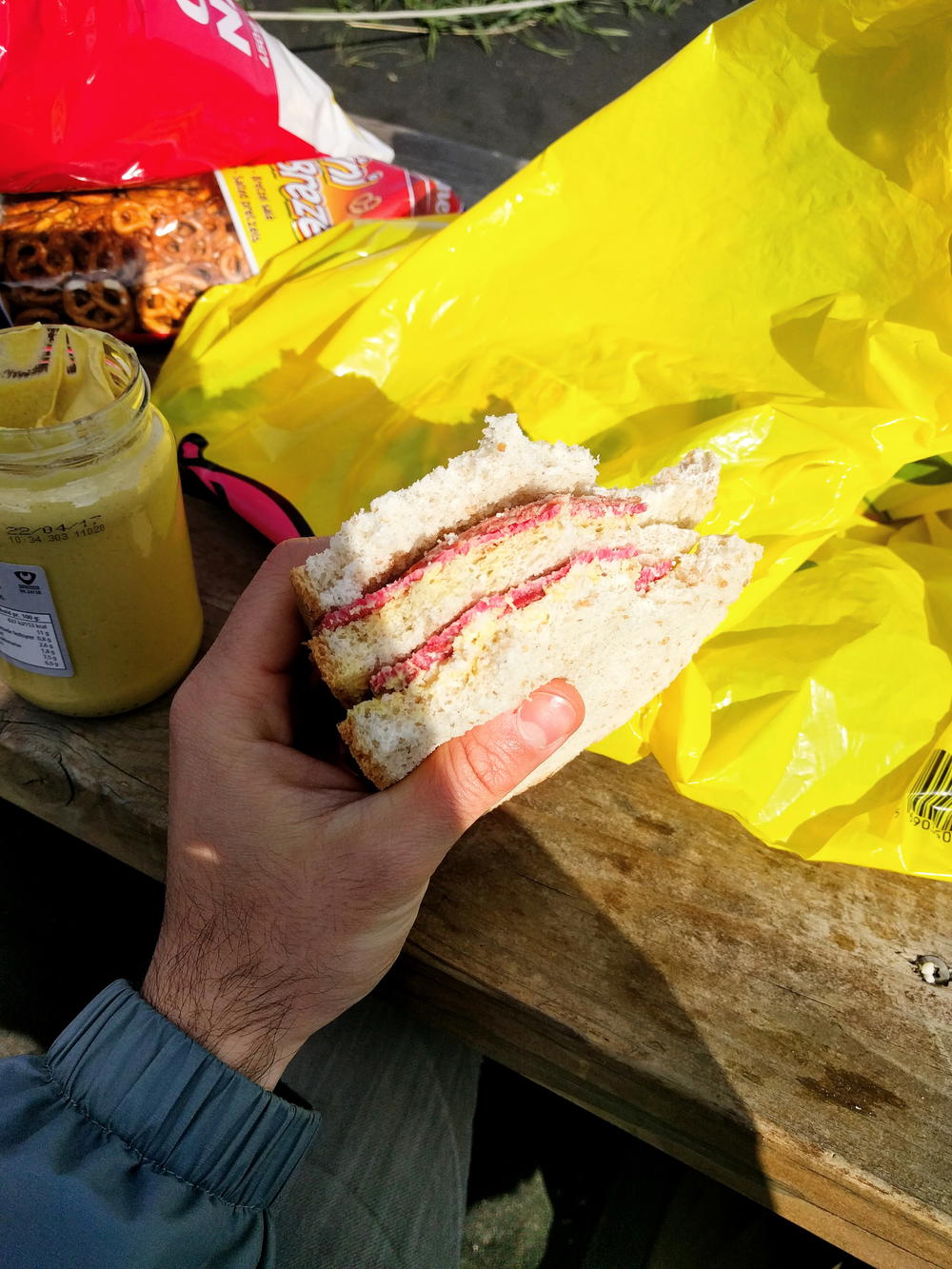 The main grocery chain is called Bonus. You'll notice it because the logo is a pig. Bonus stores are also huge.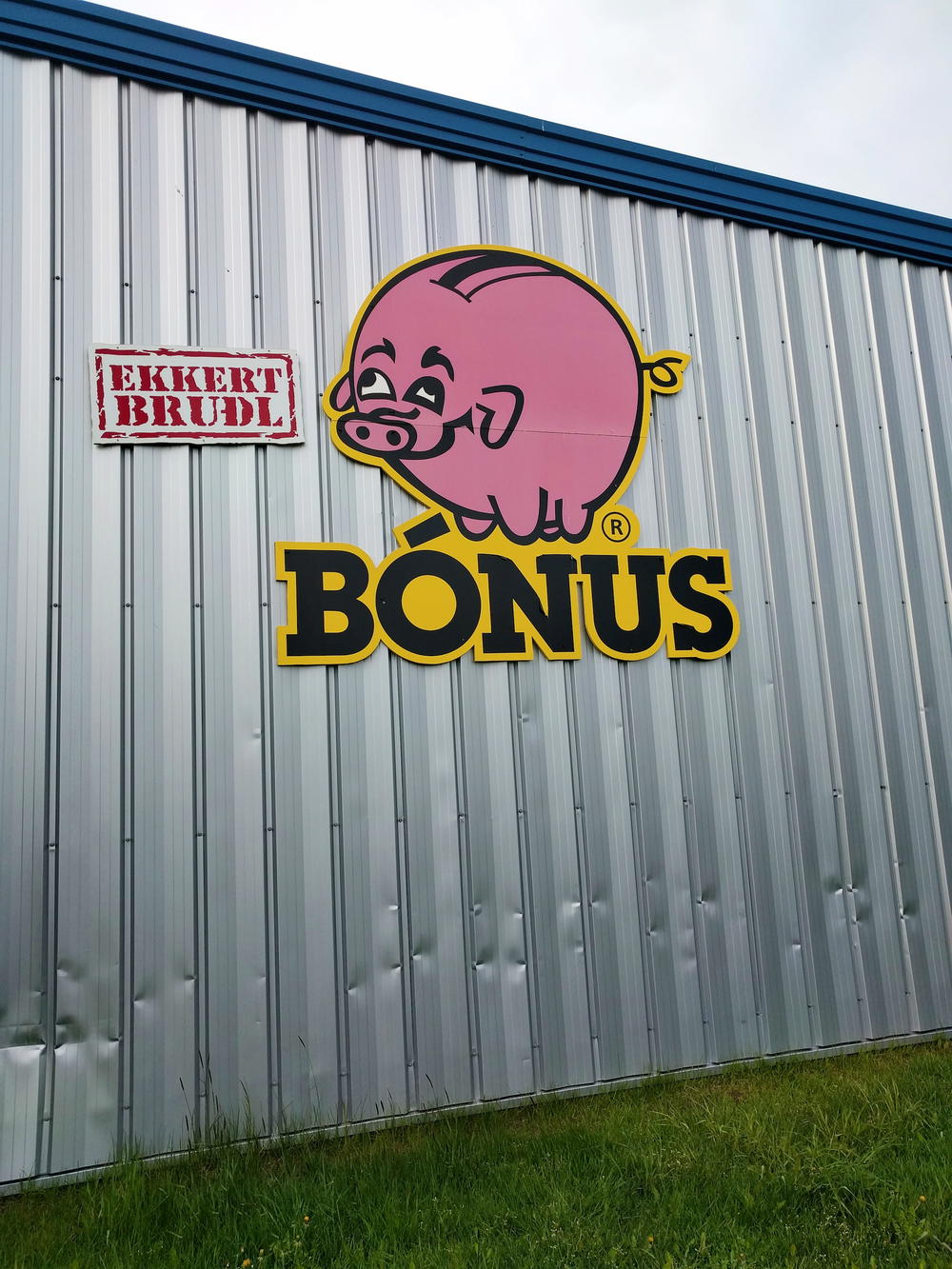 In looking for where to stay in Iceland, I looked for places with free breakfast. Lucky for me, some hostels give you free breakfast. I usually ate enough calories until dinner time.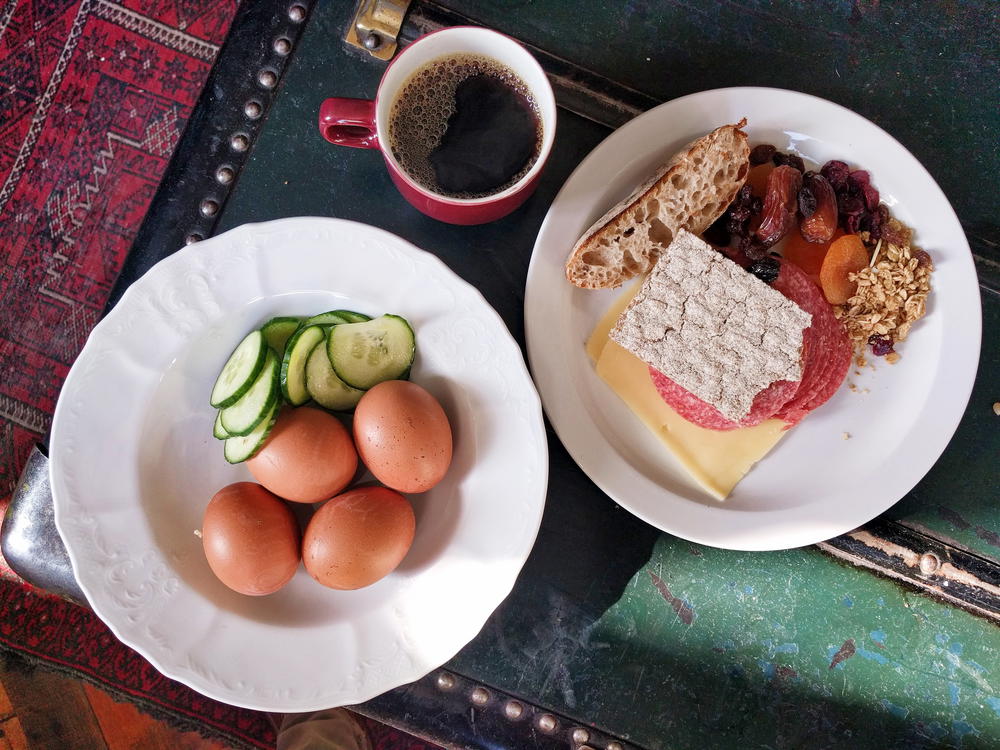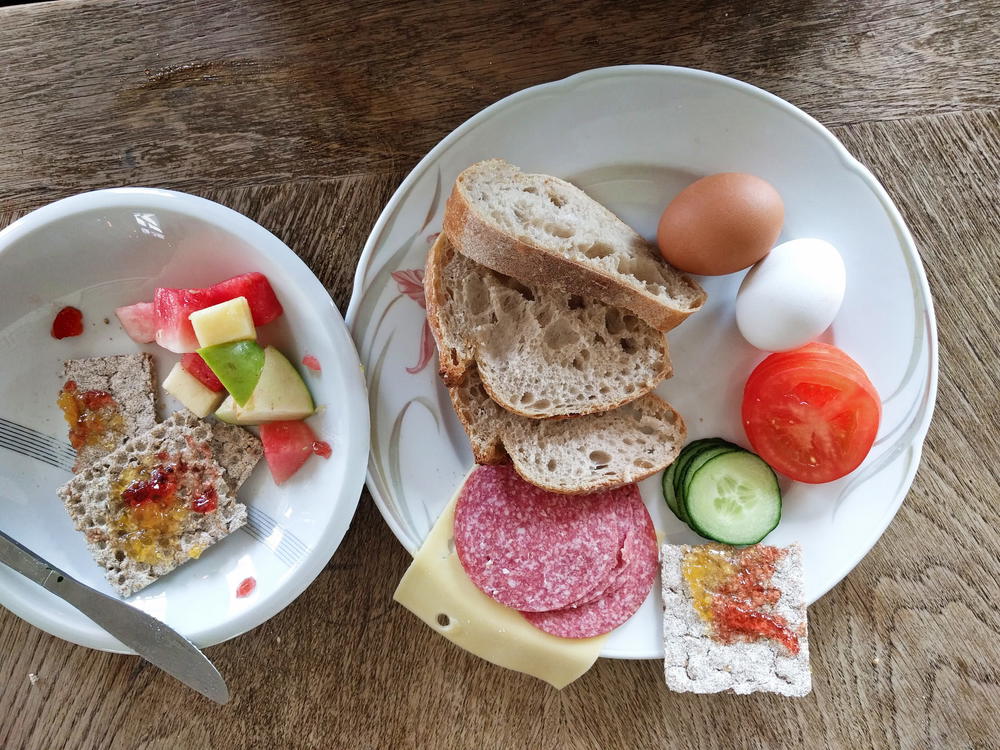 Buying your own beer in Iceland
If you spend a lot of money on beer, you can save a lot by buying it at the grocery stores instead of at the bars. You can drink beer at some of the hostels and at your guest house for sure. Or, you can not drink at all! That's the best way to save money on beer 🍺.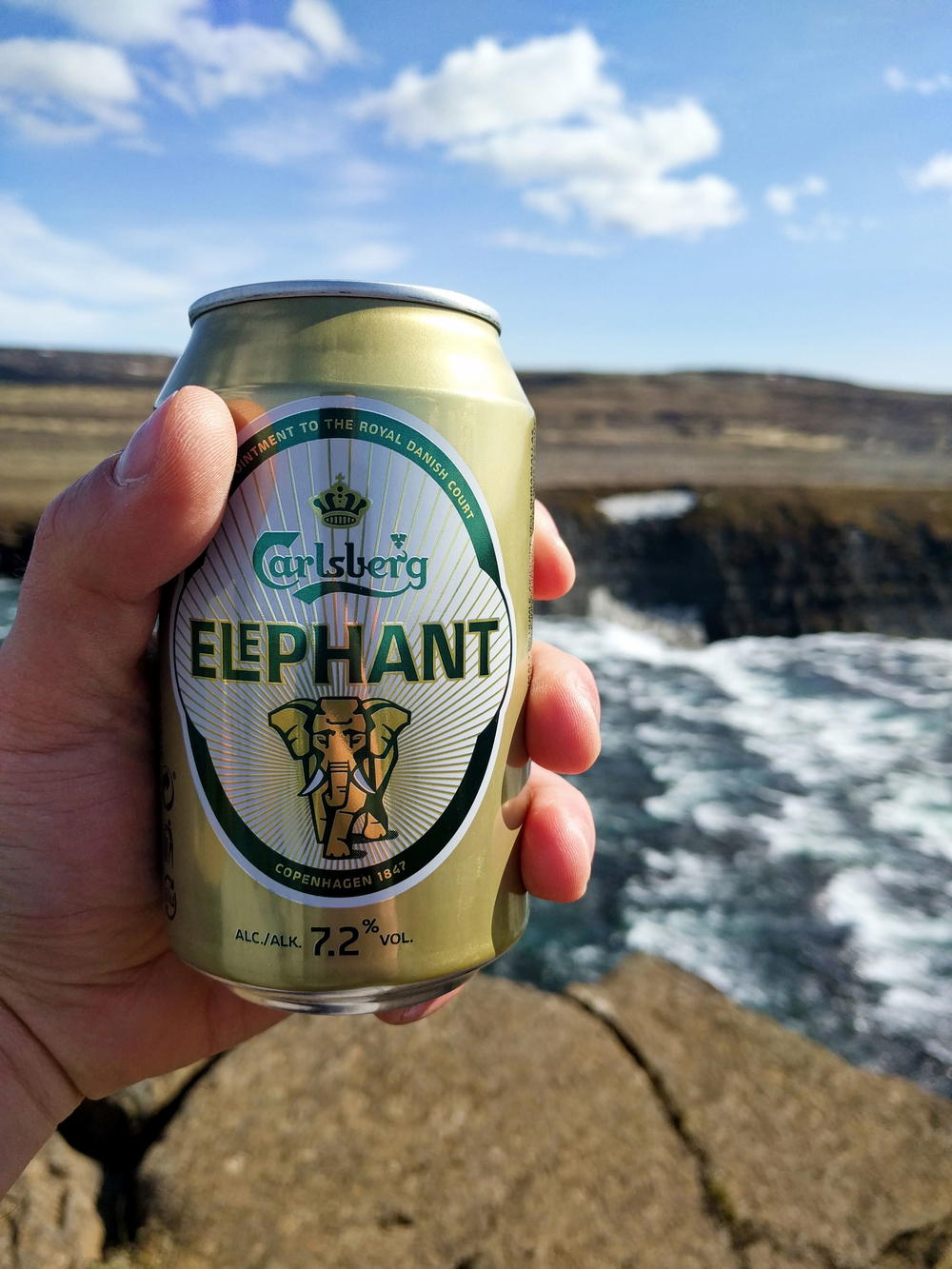 Share a room in a hostel, guest house or Airbnb
Hostels in Iceland are the way to go if you want to share the cost of a room. When there aren't any hostels available, you can try your luck with finding a (new or old) friend and splitting a guest house room by finding one on Booking.com.
Depending on what you find, it may cut costs in half for that night.
Free alternatives for popular destinations
We have to talk about the fact that Iceland has places near the capital that are almost over-touristed. If you want to avoid the crowds, read on.
Iceland has a lot of expensive tours and places that require paying to enter. The Blue Lagoon is on a lot of people's "must-see" lists. I heard otherwise, that it's not a natural hot spring and that it is crowded. It seemed very expensive for what it was.
The friend with whom I was traveling was using Maps.me, one of my favorite apps for travel and was able to find a natural hot spring called Reykjadalur.
There are also adventures like the Golden Circle tour that you can easily do yourself with your rental car!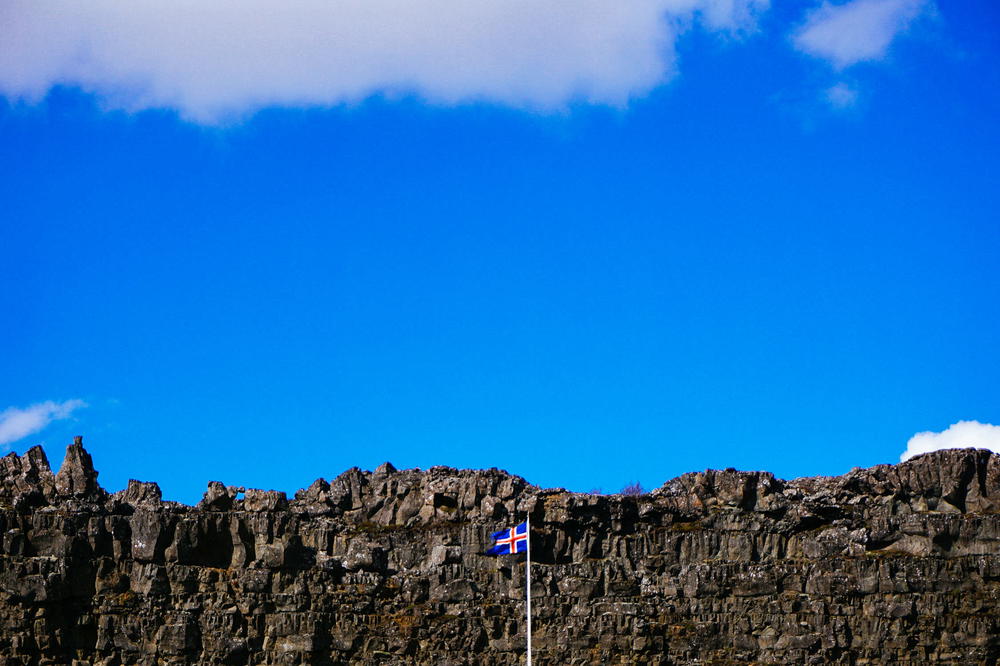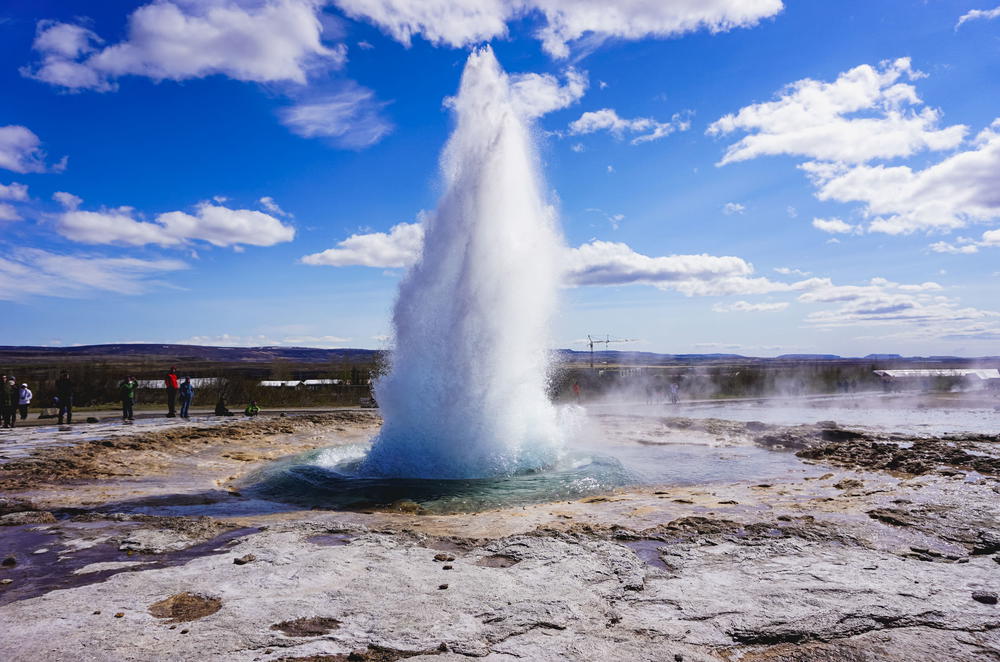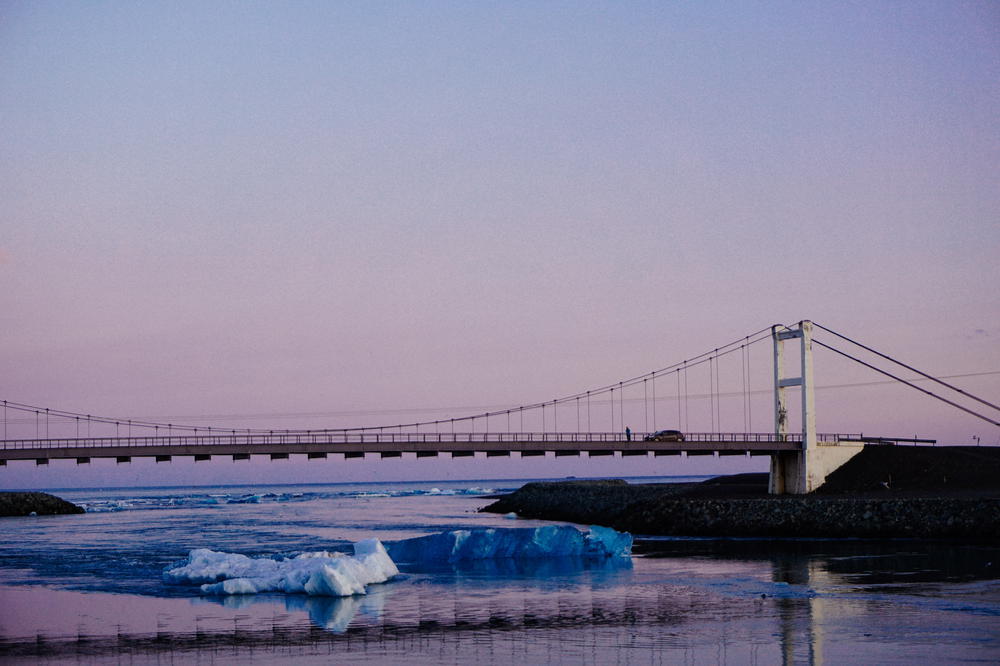 Other money-saving ideas for Iceland
If you want to really save some money on an Iceland trip, you can try hitchhiking. I saw a lot of people doing it, and it's acceptable there.
You can rent a camper and save money on accommodations. Your ride and gas will be more expensive, but you will be able to cook all of your own food, spend more time driving and being in nature and you'll e able to avoid costs for hotels and guest houses.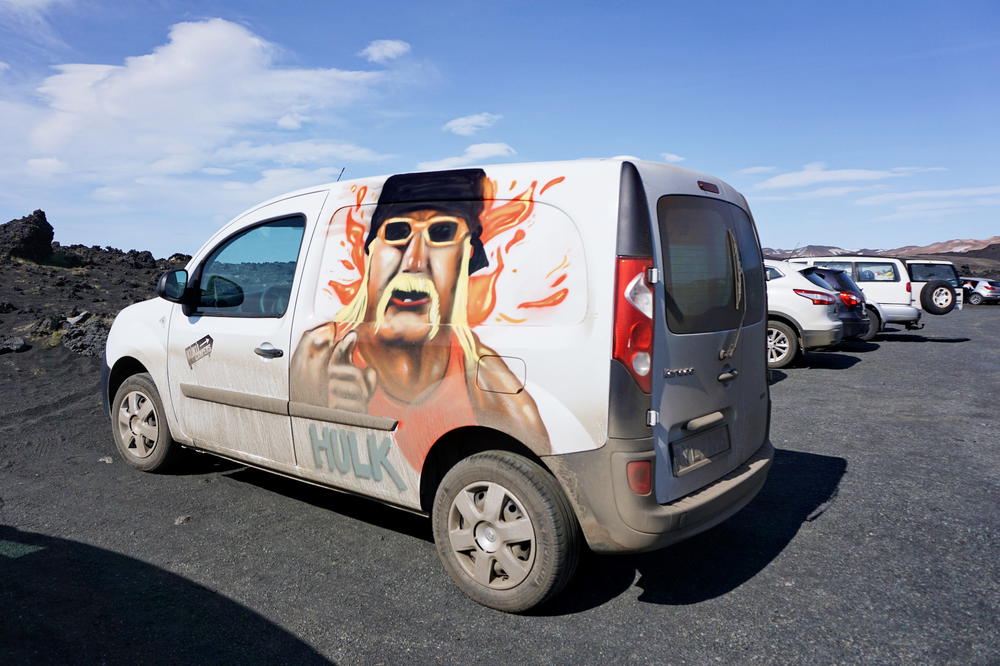 ---
We hope you enjoy Iceland like Dan did. Ready for more travel advice on how to optimize time and money on a trip? Head to our travel advice and tips.
Enjoyed our article?
Consider supporting us! We're a 2-person team (learn more about us here) and your support enables us to create quality content. Thank you!