20+ Best Cool Summer Vacation Ideas to Escape the Heat
Written by Becca
•
Updated on September 23rd, 2023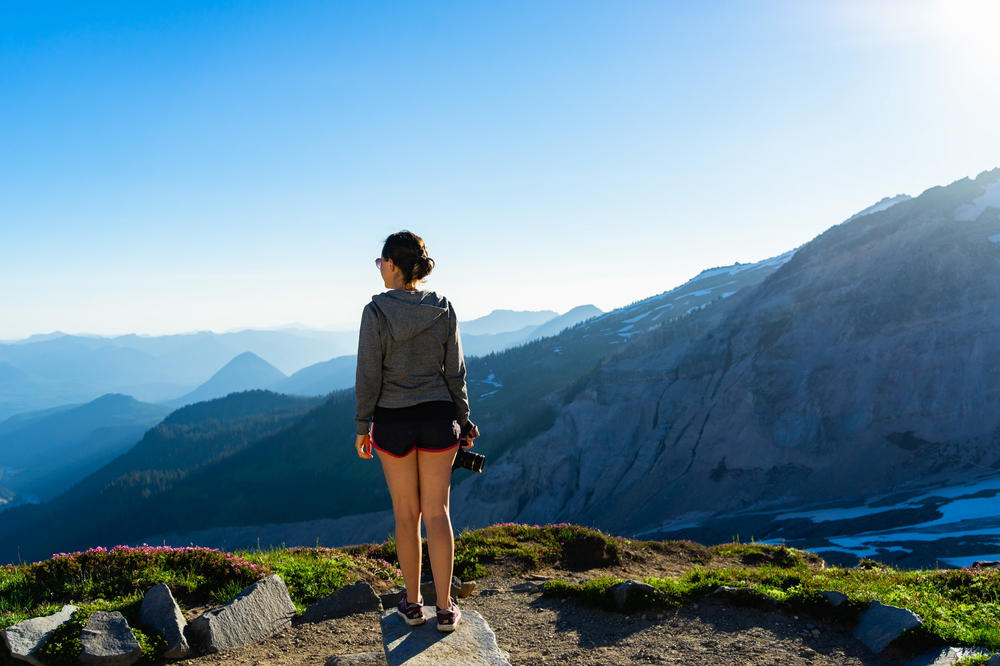 Stay cool all summer long with these chilly summer destinations, to cool off during your travels! I list the top cool weather summer vacation ideas for a summer trip.
This article may contain affiliate links. We earn a small commissions when you purchase via those links — and it's free for you. It's only us (Becca & Dan) working on this website, so we value your support! Read our privacy policy and learn more about us.
Table of contents
Close table of contents
For centuries upon centuries, humans have found ways to escape summer heat: swimming in water, drinking cold drinks, sitting with fans and keeping their homes cool in creative ways.
They have also traveled to cooler places for summer.
Whenever I see someone who's taking summer vacation to travel somewhere even hotter, I'm like, "WHY?!"
I like to take my summer vacations to places where I can immediately cool off. And of course, I like to take my winter vacations to escape the cold and go places that are hot, sunny and tropical.
Living in NYC, where daytime summer temperatures have recently hung out in the high 80s and mid-90s for a lot of summer, it's crucial to escape to somewhere chilly. In fact, if you have a vacation to a cooler climate booked and marked on your calendar, you might even feel cooler when you think about a getaway to beat the summer heat.
The following list of destination ideas for your next cool weather summer vacation is based on the "North American summer" of June-July-August. If you're based in the US, Canada or Mexico, this will work for you! I hope you're able to beat the heat with these travel ideas that help you cool off during your summer break.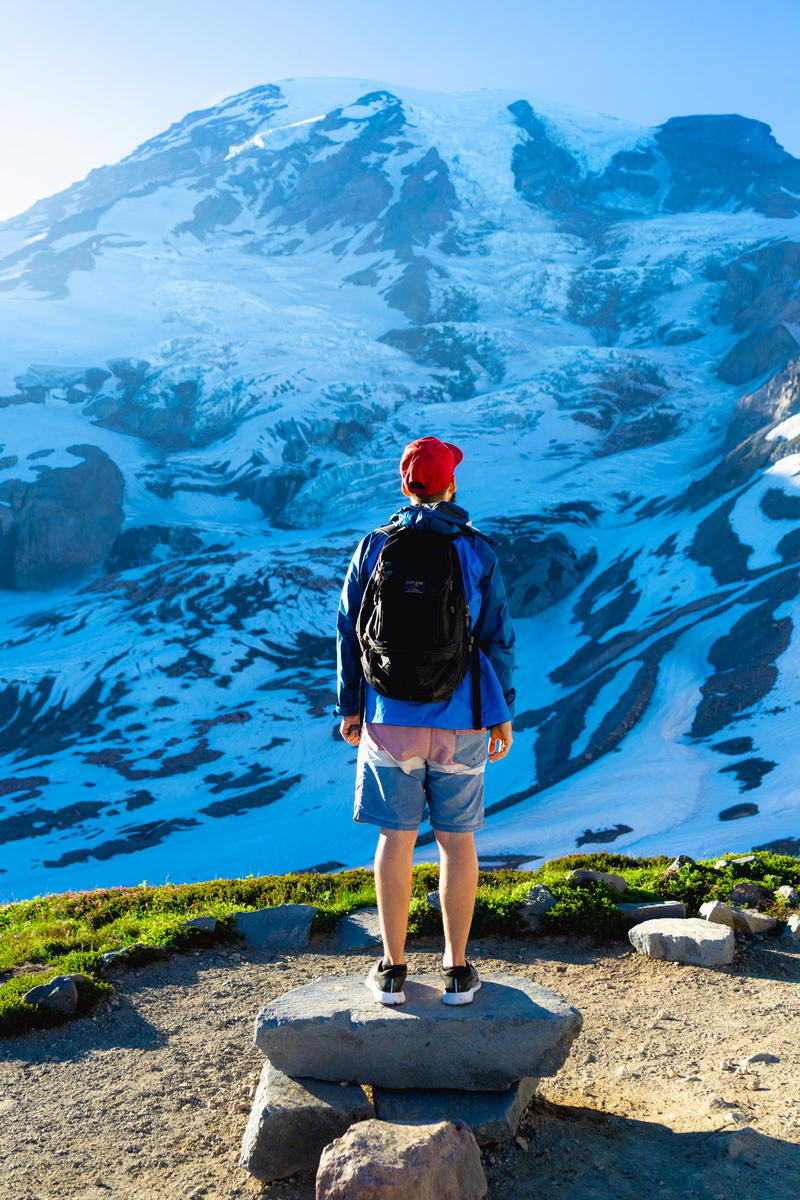 And if you're based in the Southern Hemisphere, in South America, Africa or Australia and New Zealand, use this list for your travels in December, January and February to invert the climates!
The summer travel destination inspiration below is grouped by continent, and for each, I'll give a run-down of which type of temperatures you can expect (in degrees Fahrenheit).
North America
If you're reading this, you're likely located in North America, sitting in your AC with an iced coffee, thinking about how it's too hot to be outside. Or, you're getting ready to plan this summer's cool weather trip, just in case summer heats up and becomes extreme, like it has in recent years.
I have good news for you: our first section details some cool weather summer vacation destinations in the US and Canada, for which you won't have to travel too far.
Have you been to any of the places in this list to escape the summer heat where you live?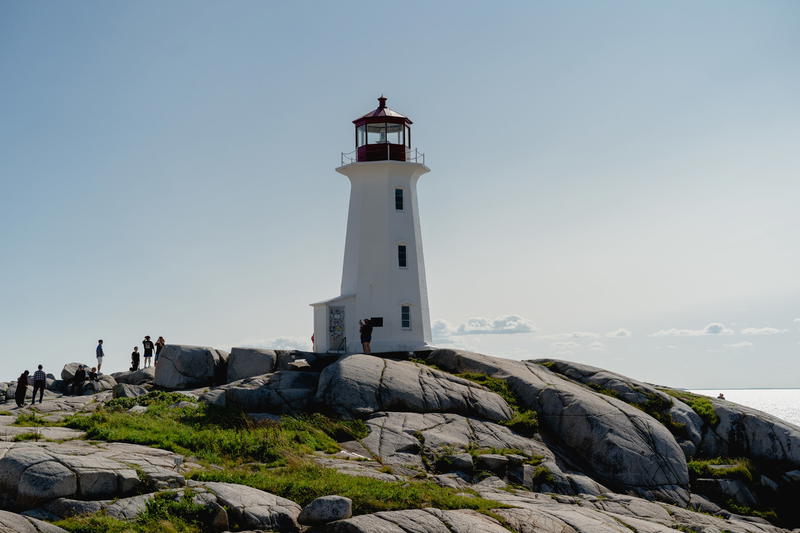 Mexico
Mexico City
Would you have ever considered Mexico City as your break from the 80 and 90-degree temperatures of your home city and state during summer?
Most people think Mexico is hot all year round (think: Cancun and the Yucatan), but Mexico is full of diversity, altitudes and climate zones.
Mexico City (well, we're biased, because it's our favorite place in Mexico) happens to be a nice escape from a hot summer at home. With June, July and August averaging 76-78 degrees during the day, and 54-55 at night, you can go from sunny days in a T-shirt to cozying up with a sweater and pants in the evenings.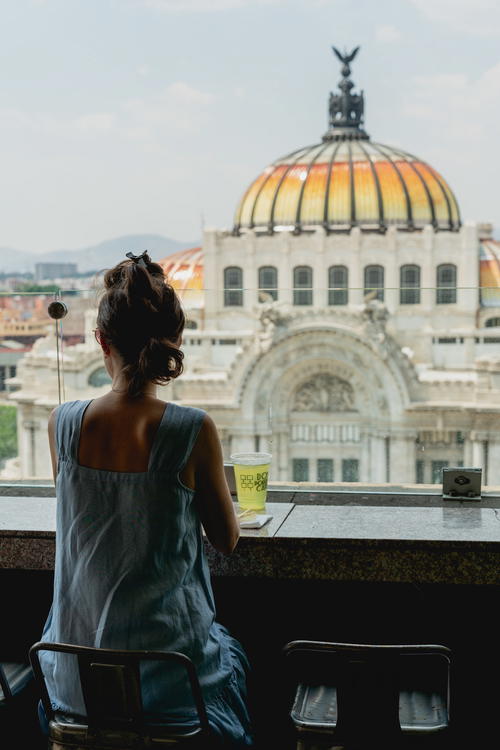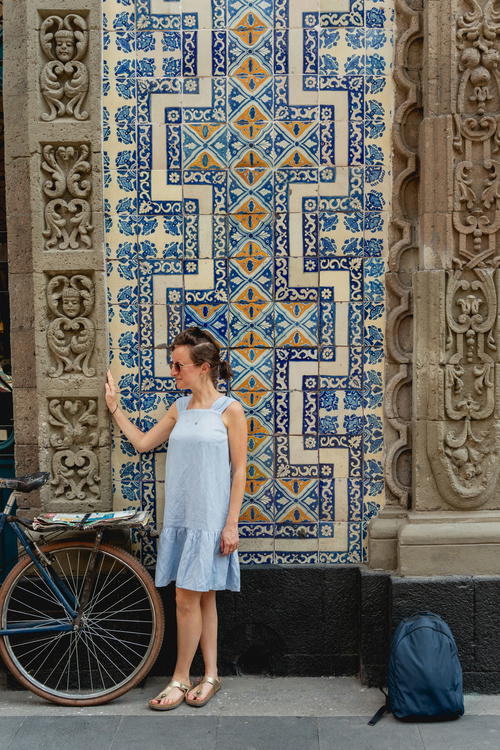 How's that for a break from sweaty nights at home swatting at mosquitoes in the backyard?! Check out a few of our Mexico City guides, like our ultimate travel guide to Mexico City, to our list of the best bars in CDMX and essential cafes to visit in Mexico City.
Canada
Halifax, Nova Scotia
I took this year's summer vacation to Halifax, Nova Scotia, in late August. In looking at the 10-day forecast ahead of my trip, I was pleased to see that on average, temperatures hovered in the mid-70s, averaging 10 degrees cooler at any given moment than in the NYC metro area.
Traveling in Nova Scotia was indeed dreamy and was a great break from the hot and humid American summer. We packed zip-up hooded sweatshirts (my Aviator merino wool zip hoodie) as well as windbreakers. It turned out we only needed our layers at night, past dark, when temperatures went down to 50-53 F.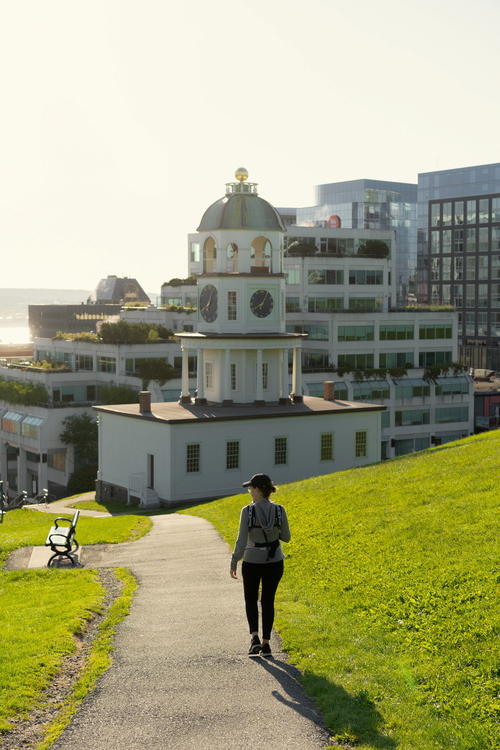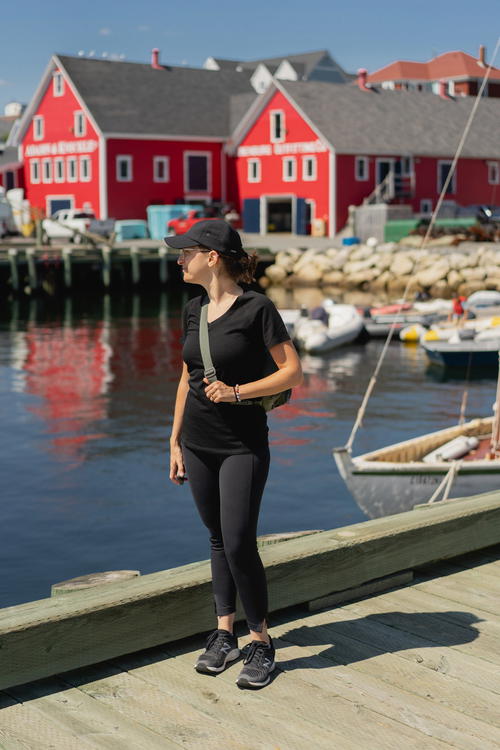 Days were warm, but not stiflingly hot, and by late afternoon, it was time to consider getting my sweater ready. All in all, the weather in the city and our day trips from Halifax was excellent and refreshing — a true break from the summer heat of NYC.
Interested in a trip to Halifax for a cool weather summer vacation? Check out my full travel guide for Halifax and day trips to take near Halifax.
Vancouver, British Columbia
We took a trip to Vancouver in July last year, and while we got smacked with four days of rain, this was not typical for the season. What did surprise me was how often I was wearing pants and a light raincoat in Vancouver: did I even break a sweat?
Vancouver summer temperatures in June, July and August range from highs of 67-72 F during the day, to 54-58 at night. These are nice moderate temperatures for a cool (not chilly) break from the hot summers in the US.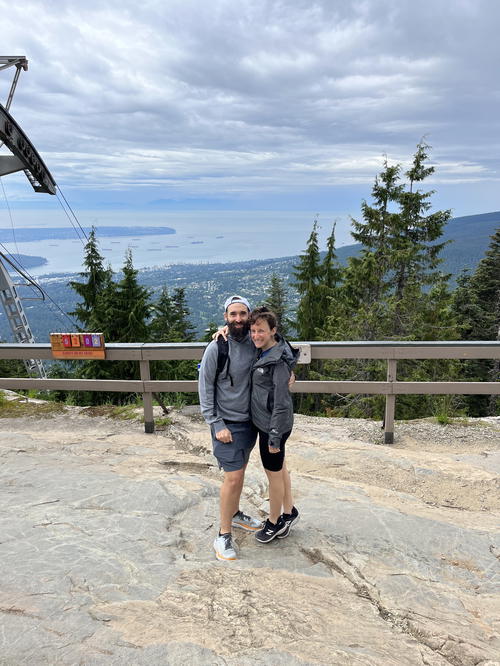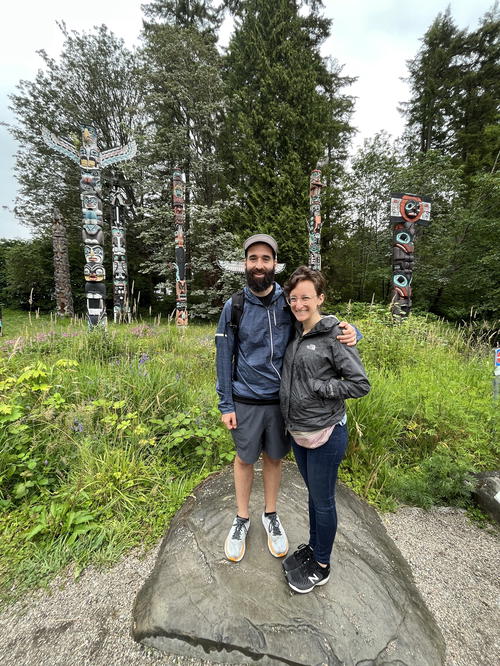 Some cool things we did in Vancouver were hiking the famous Grouse Grind, venturing around Stanley Park, watching the seaplanes land in the water and eating sushi!
Helpful Tip
A top tip for travel in Canada during the summer is: filter for air conditioning (A/C) in your Airbnb or or hotel stay. Not all accommodations come with A/C by default in these regions.
Banff National Park, Alberta
I went to Banff National Park (as well as Jasper National Park) with my family as a true break from the East Coast summer temperatures several years ago. What I remember are the super-late summer sunsets (around 10pm) as well as wearing a windbreaker or a sweater during our days out at gorgeous spots like Lake Louise.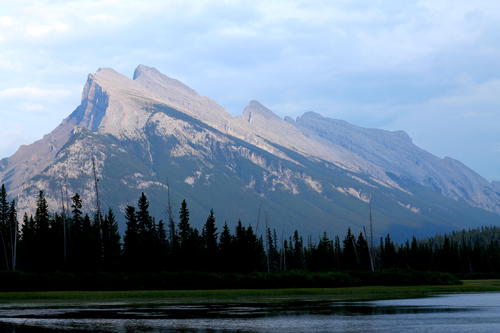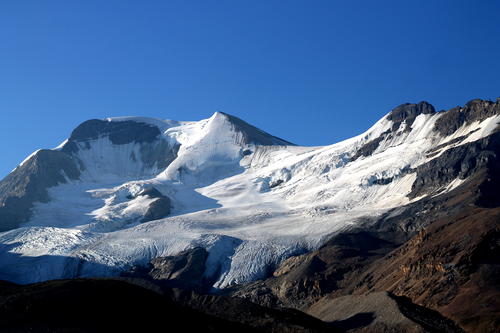 Banff National Park is in the province of Alberta, and if you need to place that on a map, then by all means — Google where it is! This Canadian national park of pristine nature and scenery is what postcards are made of. It's also where you'll find daytime average summer temperatures between 57-63 degrees F from June to August. Nights are actually nearly freezing, with lows near 32-33F.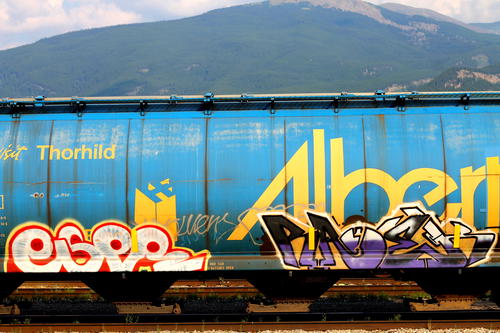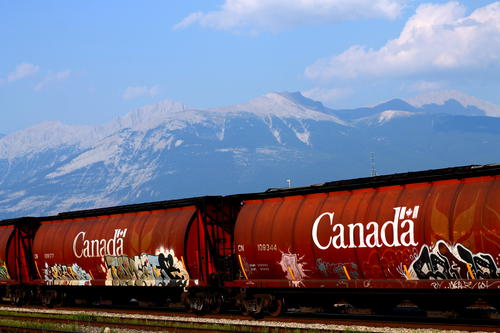 Guatemala
Antigua
I've been to Antigua, Guatemala, twice now: in North American winter (January), and again in March (almost spring). It's always been an enjoyable temperature at that time of year, and not until now did I consider it for a summer trip.
Antigua is at a slight bit of elevation, at 5000 feet above sea level, and so while we think of Guatemala as the steamy tropics of Central America, Antigua is more of a temperate mountainous-volcanic zone.
Temperatures for June, July and August are a moderate 76-77 F during daytime and are rarely more than 80. Nights are closer to 60 degrees, so there's very little need for AC, and you may like to have a sweater or shawl in your bag.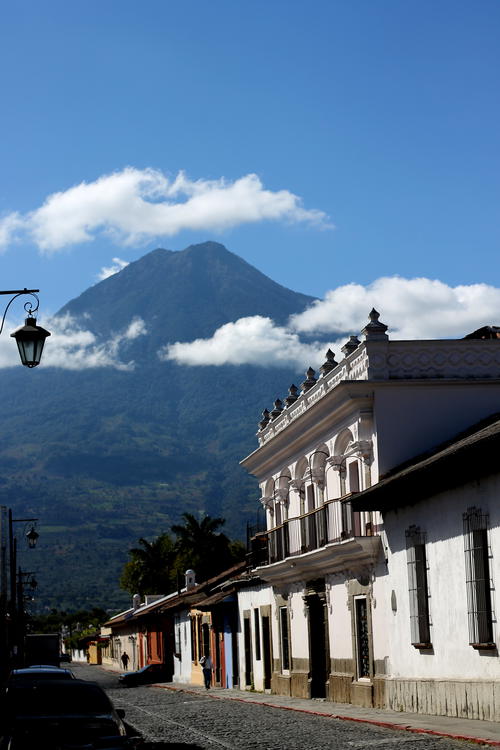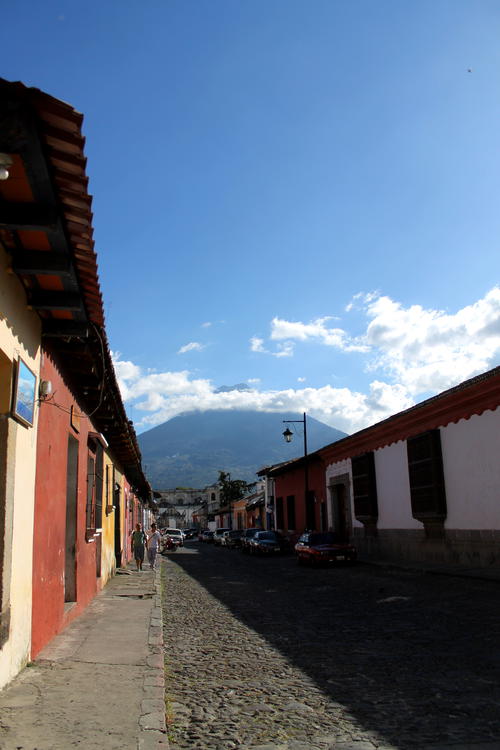 For some things to do, I recommend these great day trips from Antigua as you're checking out my guide of the best things to do in Antigua. Also, if you're into coffee, I rounded up the coolest cafes in Antigua for coffee and cafe lovers.
The United States of America (USA)
Are there parts of the US that are chilly during summer? You betcha! Check out these ideas for colder parts of the US that have cool travel destinations during summer months.
Seattle & Tacoma, Washington
We went to Seattle and Tacoma, along with a visit to Mt. Rainier, in July. Temperatures on average for summer are pretty favorable, ranging from 70-75 during daytime (Tacoma) and 66-72 F (Seattle). Of course, with more frequent heat waves in recent years, your trip could coincide with one, but consider that these are what to generally expect. For nighttime, both cities see a range of 50-57 F overnight.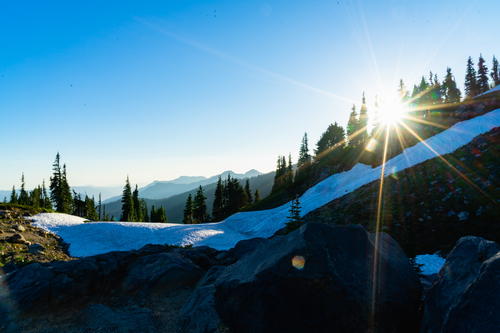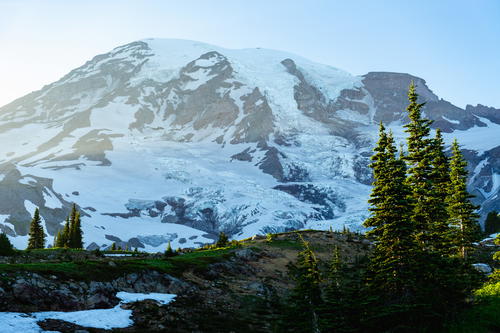 In checking some sources, Mt. Rainier (at an elevation, and away from water) has average highs of 43-53 F all summer. When we went in July, I definitely remember it being way warmer, with the sun, but the cool thing is that we totally walked (and slid) down glacial snow. Our photos are also pretty wild, with me wearing a tank top and shorts (I think I got pretty heated while hiking) and a snow-covered peak in the distance.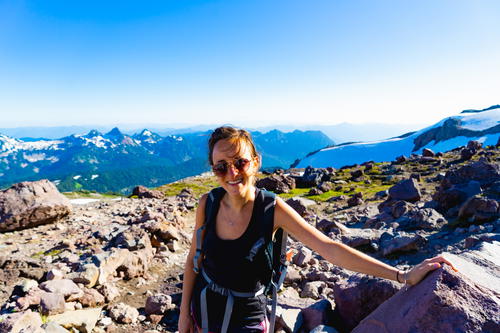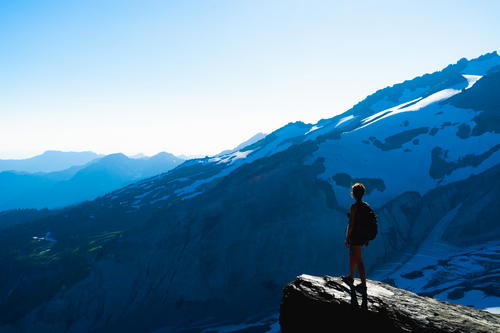 San Francisco, California
Anyone who lives in SF will tell you that the city "actually" gets summer during fall, with its warmest months in September and October. This makes real summer in San Francisco (June, July and August) pretty cool on the whole, with daytime temps at 67-68 degrees, and nights at 53-55.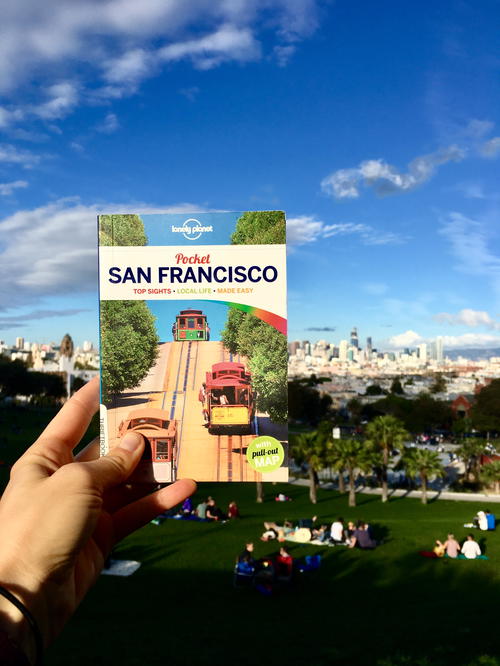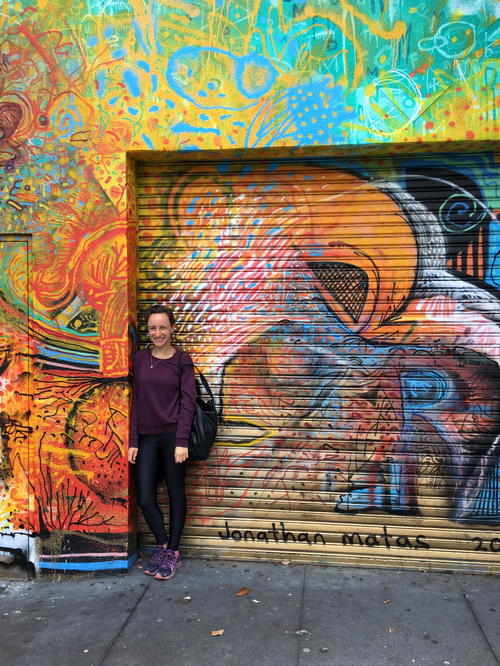 These are great temperatures for outdoor dining, beachside strolls, sightseeing and of course, climbing those famous San Francisco hills like Lombard Street.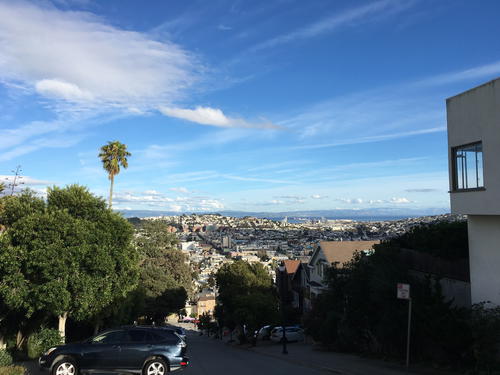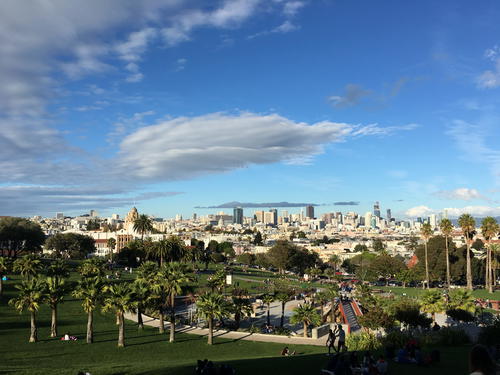 Alaska
While I haven't been there, I have been inspired to put Alaska on my bucket list after finding out about its cool summer weather (go figure, I guess). Much of Alaska is naturally diverse, and is as pristine as you'd envision it.
With soaring mountains, glaciers, hiking and wildlife galore, going to Alaska in the summer is an incredible opportunity to visit a naturally-beautiful state in the US. As a bonus, what are the temperatures like? Using solely Anchorage as an example destination, figure that June through August brings daytime temperatures of 59-62 degrees, and 51-53 at night. That's sweater weather in my book!
Europe
I know what you're thinking: aren't places like Spain, Italy, France and Greece in the news all the time in recent years during summer, about their record-breaking heat waves?
Yes, they are! But there's more to European travel destinations like bucket-listing cities of Paris, Rome and Santorini.
Europe is actually chock full of cool weather vacation ideas for beating the summer heat at home. We have a good list of ideas for you if you can't take another minute of sweating in the sun and you want a well-deserved break in your summer plans.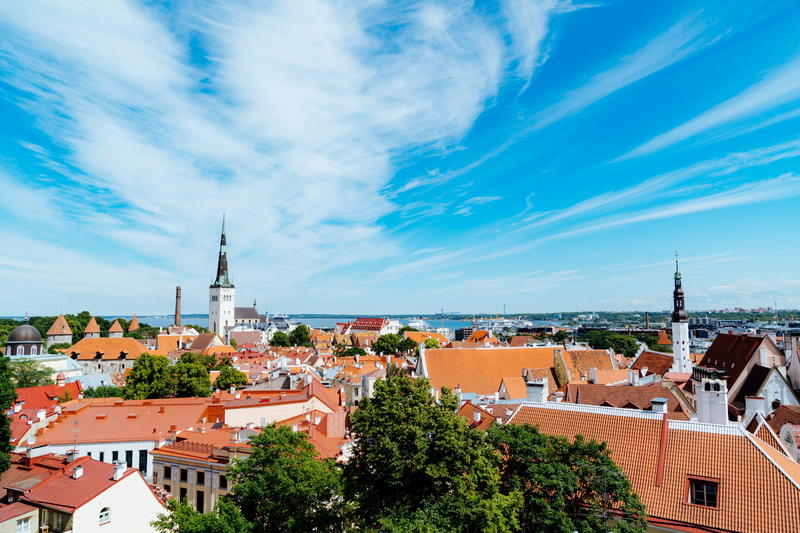 Ireland
A summer trip (in August) brought us to road tripping the Wild Atlantic Way in Ireland, and summer was a great time to do it. While our friends were sweating their faces off in NYC, DC, Philly and Boston, we were wearing windbreakers (and rain jackets) in the Emerald Isle.
In Dublin, I wore leggings with a tank top, and at night, it was time to put on those layers. That's because much of Ireland enjoys summer daytime temperatures of 63-68 degrees F, and 48-54 at night.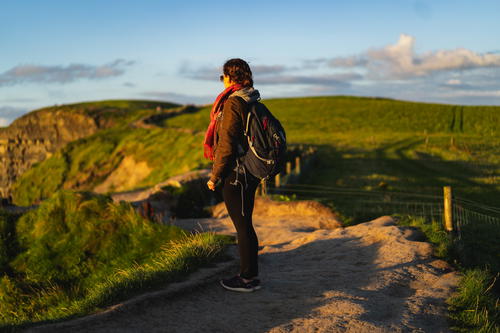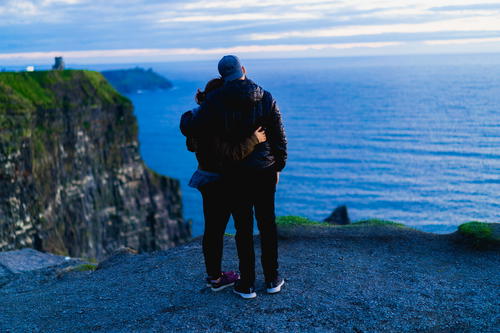 I was just chatting with my friend Rob, who lives in Dublin (and who brought us to Glendalough for an excursion during our visit), about this topic. I said, "Can you think of anywhere in Ireland that'll be less than 75 degrees during summer?" He said: "Everywhere." And to hammer home the point, he said, "It's hard to find anywhere more than 70 degrees during summer months."
Iceland
Dan traveled around Iceland's Ring Road at the end of May several years back, and he wore a coat basically the whole time. It's no wonder that everyone loves Iceland as a chilly summertime travel destination!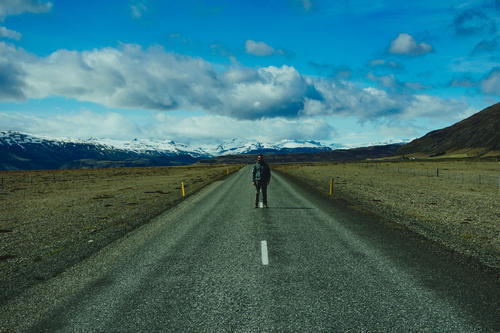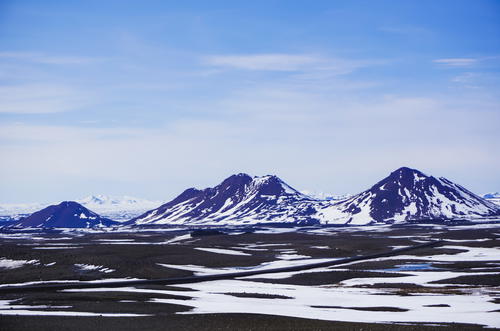 Using Reykjavik as a weather example, visitors enjoy a climate of 54-57 as daytime highs from June to August, with 44-48 degrees at night. Plus, travelers in Iceland get to gawk at the midnight sun, as the sun won't go down until 11:30pm on some of the longest days of the year!
Driving the Golden Circle is a great itinerary to choose for first-time visitors in Iceland. The divinely beautiful waterfalls, geysers, mountains, canyons and lakes are a trip to remember.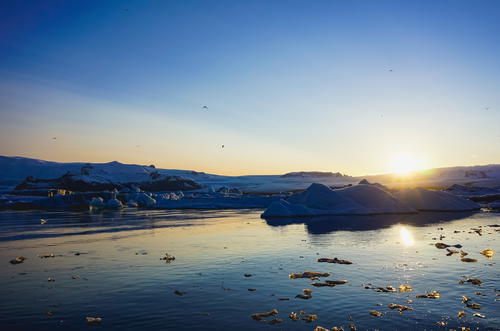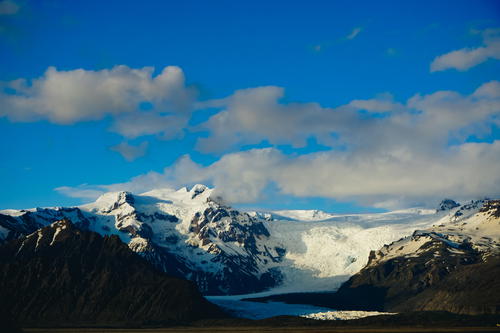 Estonia
We visited Estonia during June and it was absolutely fantastic as a cool break! In our photos, I'm wearing leggings and a light jacket if we were walking in wooded forests. If if was daytime in Tallinn, the capital city, a sunny day was fine for a T-shirt, but I always kept a zipper sweatshirt on hand. Nights were incredibly pleasant, if not chilly, especially on the water.
Tallinn's daytime highs are 67-72 F during the day and 49-54 F at night. I thought it made for gorgeous travel weather. Our favorite things to do were visit Tallinn's Old Town, Kadriorg Park and Palace, Pirita Beach and the bizarre Soviet era Tallinna Linnahall. We also liked checking out all the coffeeshops in Tallinn.
I would wholeheartedly recommend a summer trip to Estonia, especially if you're intrigued by unbelievably long days in June and early July, and sunrises around 3am (bring an eye mask!). We continued on to Riga with the Tallinn-Riga sightseeing bus from Traveller Tours and got to visit Latvia that way.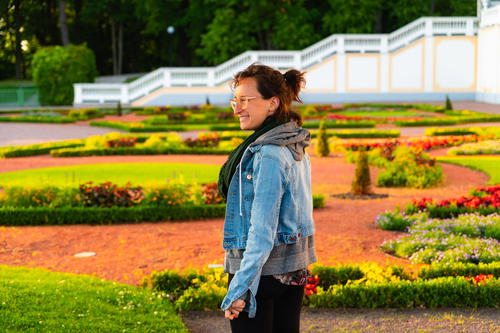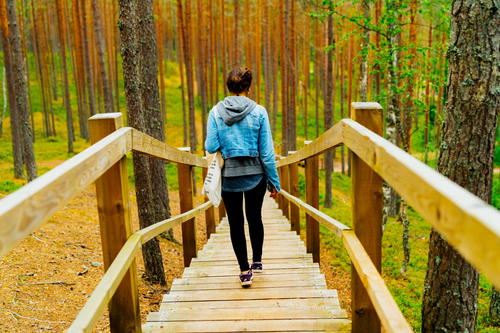 The UK & Scotland
For a summer Eurotrip in which you won't be wishing you brought a personal AC unit, consider the UK and Scotland. Specifically, take a look at off-the-beaten-path locations in England, and well, basically all of Scotland.
What are the climates like in these places? While London and the south of England (like Dan's trip out to Arundel Castle) will be 70-73 degrees during the day in summer months (I wouldn't exactly call this "cool"), places like my friend Ray's suggestions of the Lake District, the Broads National Park and the Isle of Wight enjoy summertime daytime highs of 63-69 degrees F, on average. Evenings will fall between 50-59, which means you'll pack pants and a jumper (I think that means "sweater" in British English, right?).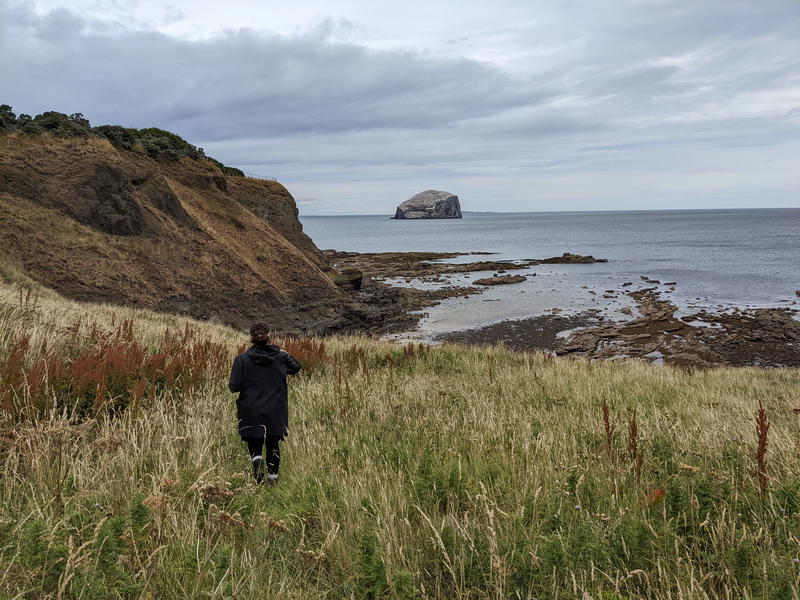 Scotland is cooler still, with maximum temperatures falling between 59-63 F for most of summer. Edinburgh will rarely be hotter than 65 degrees (can you believe it?) and nights may be as chilly as 48 degrees F.
Remember that in this part of the world, at these relatively high latitudes, it'll get dark around 10pm in June. Awesome (and cool!).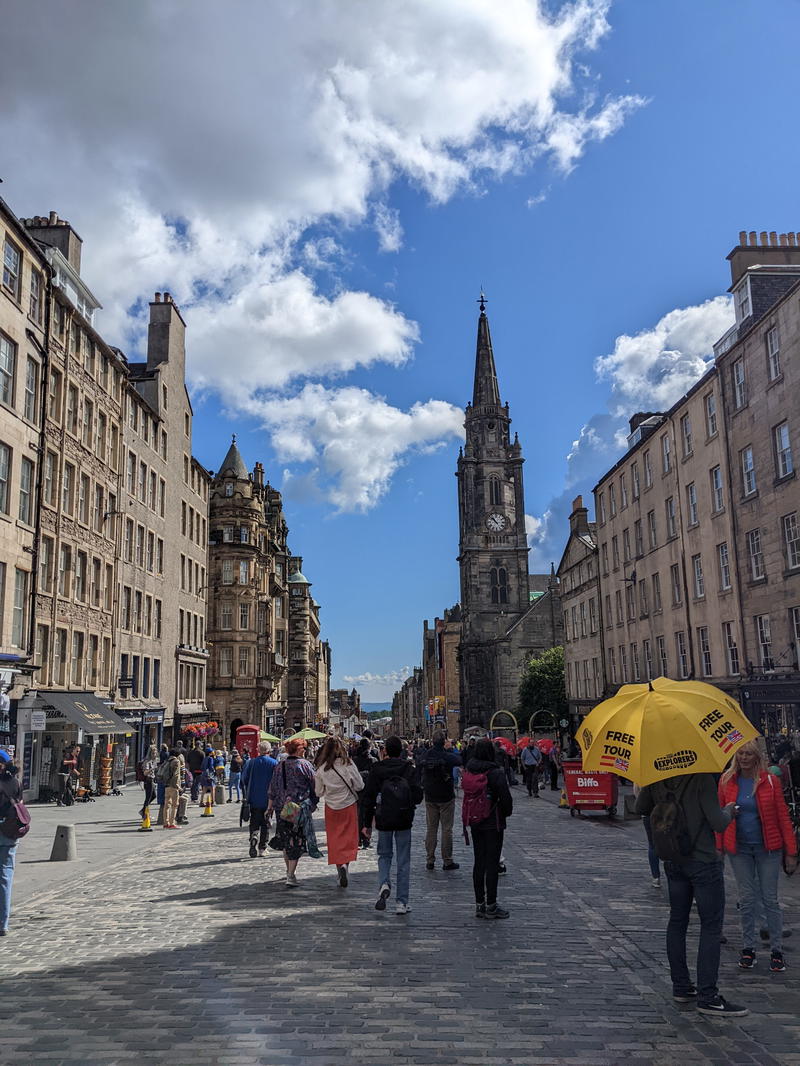 Sweden, Norway & Finland
My friend Kelly just got back from a spring trip to Norway, and said that, "It was still snowy in Lofoten in May, so summer would be prime."
She's right: even in the south of Sweden, Norway and Finland, nights could be as cool as the low 50s, and daytime highs hover around the high 60s to low 70s. Of course, as you head north in all of these Nordic nations, temperatures stay cool and get even cooler as you head toward the Arctic Circle.
With Lofoten, Norway, just as a mere example, a trip in June, July or August will have daytime highs of 54-59, and nights will see the mercury dip to 47 F.
Oh, and those sunsets in the north of Scandinavia? Ah yes, they don't exist. Going north of the Arctic Circle means that in most of June, the sun is up… all day.
Canary Islands (Spain)
I've been to the Canary Islands both in my winter, and in my summer. Being that the Canaries are in the Northern Hemisphere, they follow the same summer and winter pattern. We've traveled to Tenerife, where we stayed in La Orotava, and we road tripped in a circle around Gran Canaria.
There's an interesting thing to know about them: they are a great destination for going to in the winter, as (and this is how I got us there in February) "the warmest place in the EU." And in our summer, they remain a moderately-temperatured destination.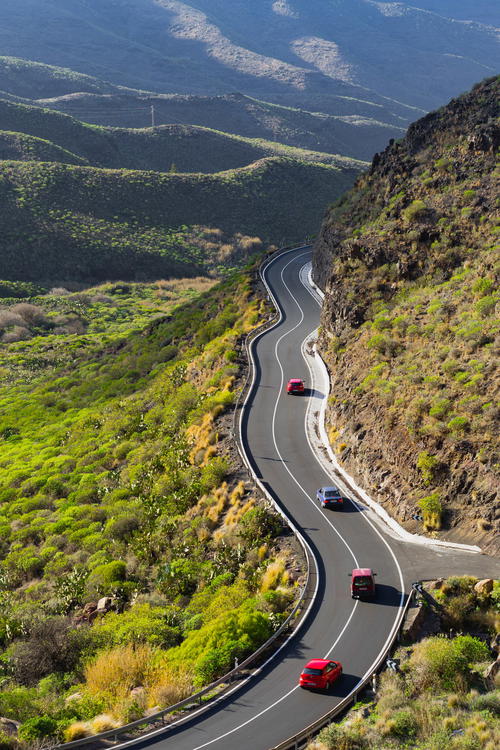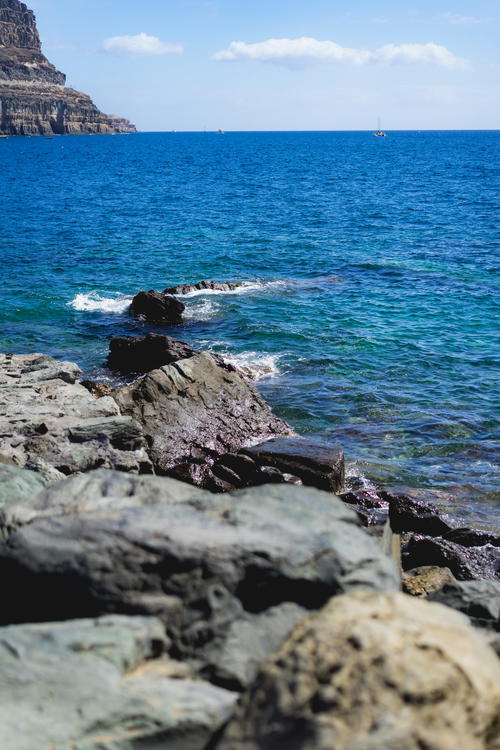 If you take the island of Gran Canaria as the example, June, July and August will have daytime temperatures of 68 to 73 degrees F, with 57-62 at night. This likely applies to the coast, as the towns and villages at higher altitudes and more inland remain cooler still. Tenerife, the other most famous Canary Island, tends to be warmer, yet still not hot like a sweltering NYC or Washington DC summer.
I think that the Canary Islands are a pretty special place, and have a fascinating culture that's both Spanish and sort of volcanic, if that makes sense. While Americans may put the Canaries in a box like being "the Hawaii of Europe," it's half the case, and half not. You have to go see for yourself.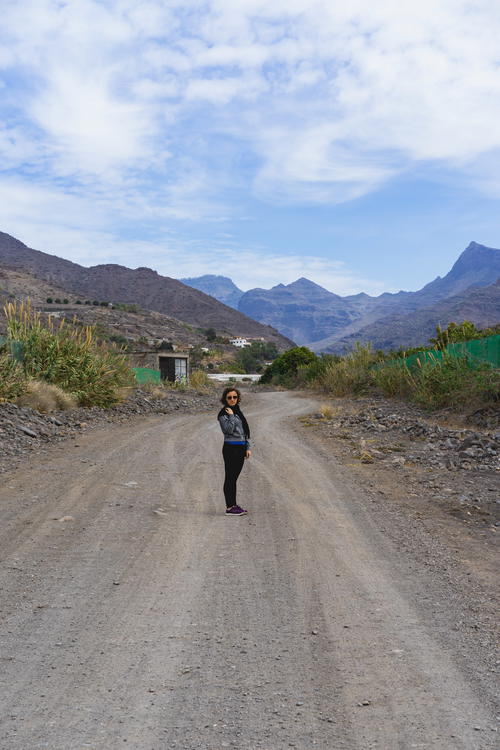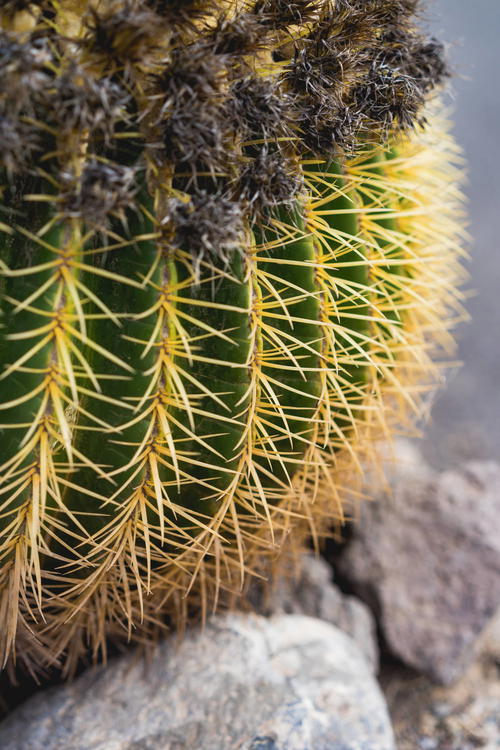 South America
By definition, South America is in the southern hemisphere (well, some of it — actually, most of it). Don't get confused! Countries that sit north of Ecuador (as well as the northern half of Ecuador above the Equator) are technically in the northern hemisphere! South of the Equator, it will technically be winter for these countries when we in the north are enjoying summer.
Let's explore a few travel destinations that will be cool or chilly during our summer, letting you escape that hot heat.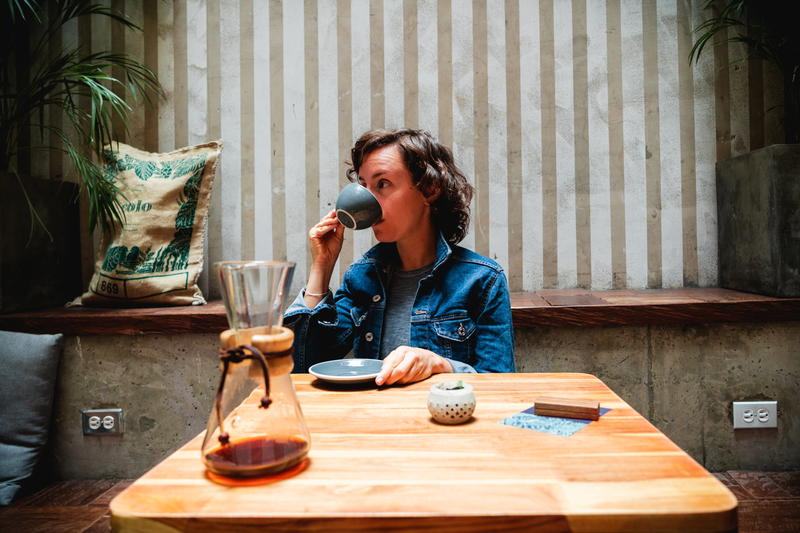 Colombia
I've been to Colombia three times and I've gone to the three big destinations there: Cartagena, Medellin and Bogota. Cartagena's the "hot one," Medellin is the moderate one where it's eternally spring and Bogota is the cool one.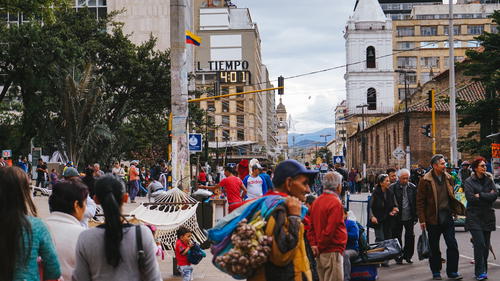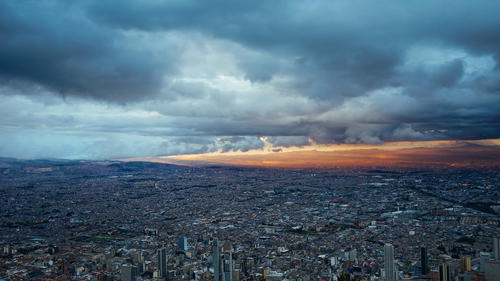 Yes, Bogota is the summer vacation destination where you can beat the heat, cool down and chill out. It's a big city — Colombia's capital — and I'm here to tell you, from personal experience as well, that it is always around 65 degrees during the day in this city.
If Bogota has anything going for it, it's consistency. Days in Bogota average 58-66 degrees, and nights are 46-49 throughout the year. Bogota does have "seasons," so to speak, but they're more like wet and dry, rather than hot and cold.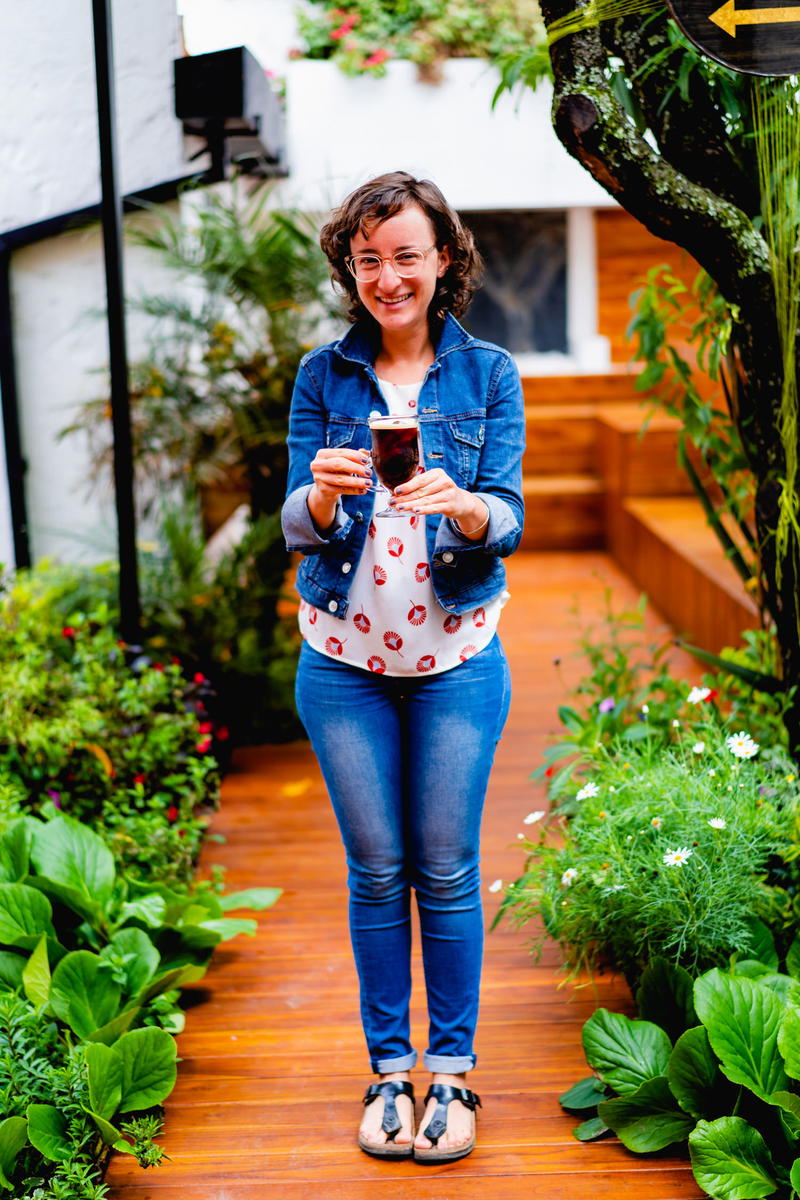 This makes Bogota a great place to go during our summer. You can check out the city highlights in this travel guide for Bogota that I wrote.
Peru
Peru was a later addition to this list, because even I forgot that Peru has "winter" when we have summer, and that cities like Cusco get freezing at night in the summer. I would consider Peru for a summer trip for sure, and I've been there twice now: once in May, and once in September, both of which kind of "hug" those true summer months.
From June to August, Lima, the capital city of Peru, has its winter, meaning temperatures stay between 66-68 during the day, and 58-60 at night. Lima is pretty humid on the whole, so bring a travel-sized form of your favorite way to tame your hair — ha! My favorite things to do in Lima are to walk around the Malecon, eat incredible tropical fruit native to the region and to walk around Barranco doing some shopping and dining. Check out my travel guide for Lima to see more photos.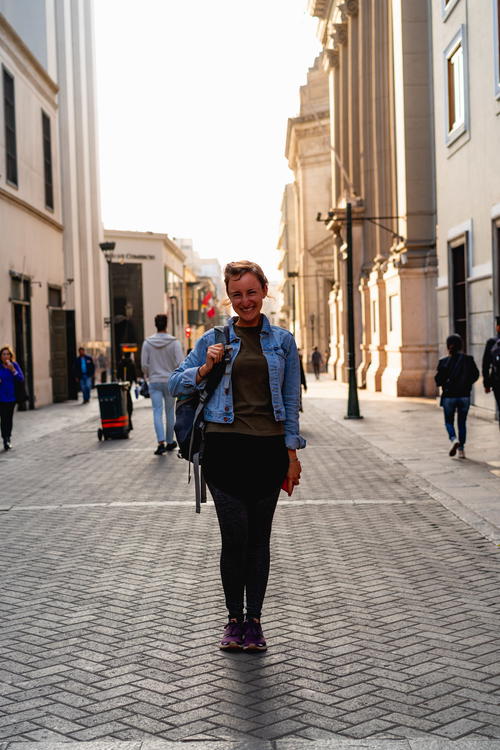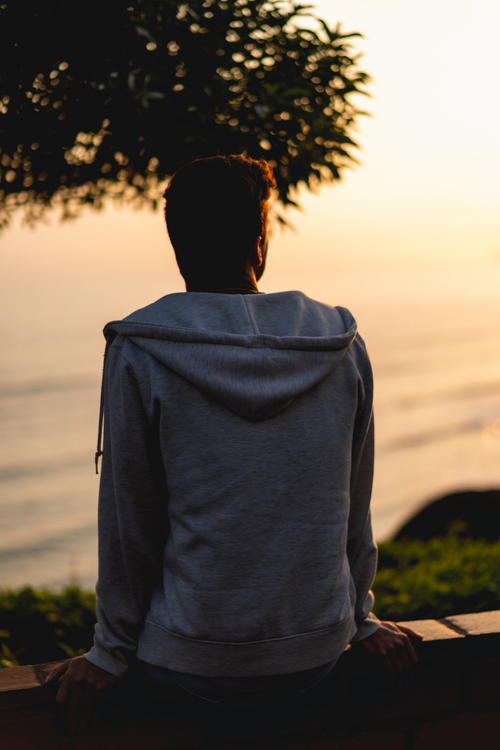 Then there's Cusco and the highlands of the Peruvian Andean regions that have higher altitudes. Cusco has Andean culture through and through, and there, you'll see delicacies like cuy (look it up), hundreds of types of potatoes, traditional indigenous dancing and incredible natural land forms. Oh yes, and Machu Picchu. Cusco's temperatures are 67-68 during our summer months of June, July and August, and it will go down to 33-35 F at night! Pack your hat, mittens, scarf and sweaters for this one, gang!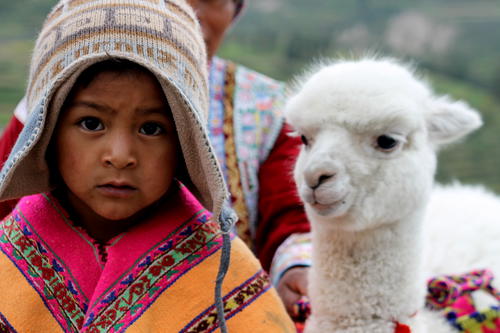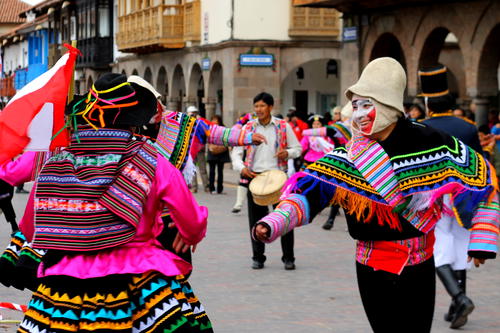 Argentina
Argentina is completely in the southern hemisphere (el hemisferio sur), making its winter our summer, fair and square. I went to Argentina in May, which was the South American autumn, and it was crispy with the leaves turning in Buenos Aires (there was also a sour amount of mosquitoes that month).
Argentina is a gigantic South American country to visit, and makes a great vacation idea for summertime when you want to cool off. There's so many things to see in Buenos Aires and I recommend starting a trip there.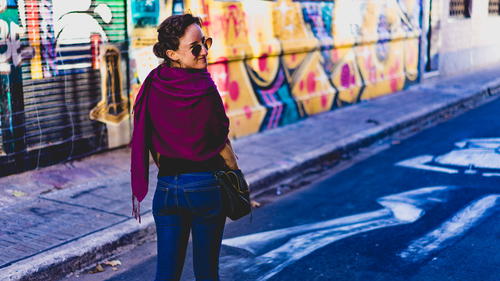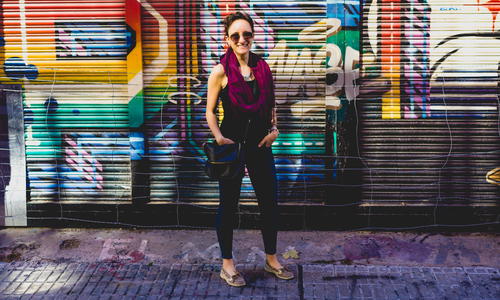 Buenos Aires has its coolest annual temperatures during June, July and August, with highs of 59-62 F and lows of 47-49 F at night. If I were going to Argentina during its winter, I'd take my coat and gloves (my fingers go numb easily when it's lower than 50 degrees outside).
For a bigger Argentina itinerary for a summer getaway, here's a lowdown on some other climate zones you'll see in some famous destinations:
Mendoza (wine country): 60-65 F daytime, 34-38 F nighttime.
Patagonia (glaciers, hiking and mountains): it's hard to generalize due to the size of this region as well as the various altitudes, but with a big range, daytime is 43-55 F and nighttime can be 32-39 F. Note: this will vary for any given area of this vast region. (Want to see more photos? Dan took a bunch of dogs in Patagonia.)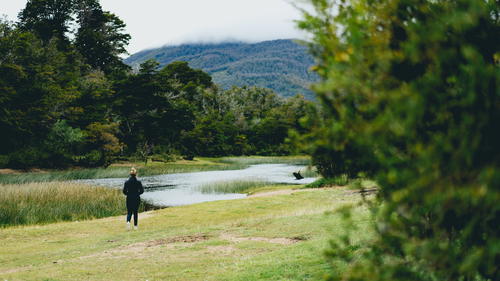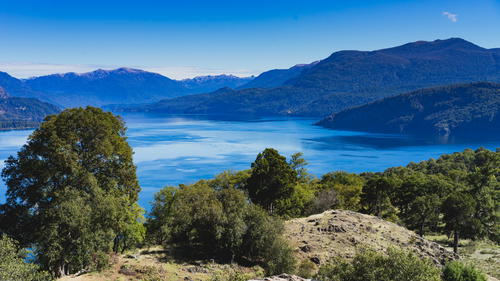 Bolivia
I went to Bolivia in May (For my birthday! It was great!) and that was a good indication of how chilly Bolivia tends to be for spring going into summer. It was truly a wild place to be, as the flowers were blooming and nights were getting longer at home in NYC, I was wearing a down jacket and layering my socks in the desert in Bolivia. Seriously: I slept under four wool blankets at a "salt hotel" in Salar de Uyuni and that, my friends, is a once-in-a-lifetime experience.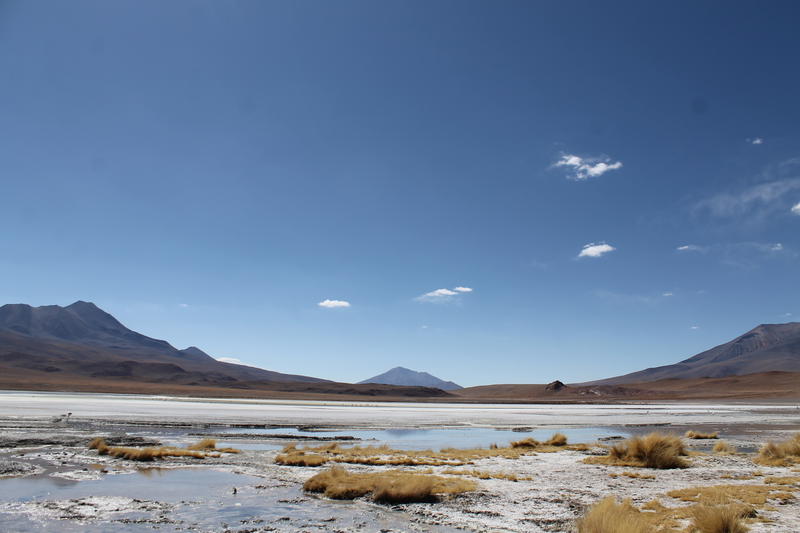 Taking the administrative capital city La Paz, where most, if not all, travelers start their trips in Bolivia. Daytime highs from June through August are only 62-63 degrees F, with nighttime dipping below freezing, from 32 F down to 30 F.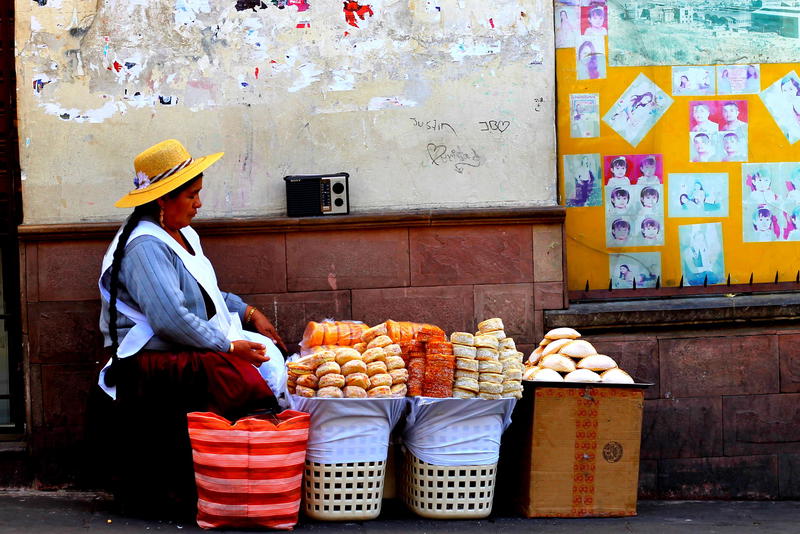 However, things change in Salar de Uyuni, where, because it's a desert, daytime is always infinitely warmer than nighttime (which can be brutally cold, but… the unbelievable landscape is worth it!). With daytime at 55-59 F, nights can get frigid, at 26-27 F. It's for the adventurous soul. You'll bring back amazing photos — I promise!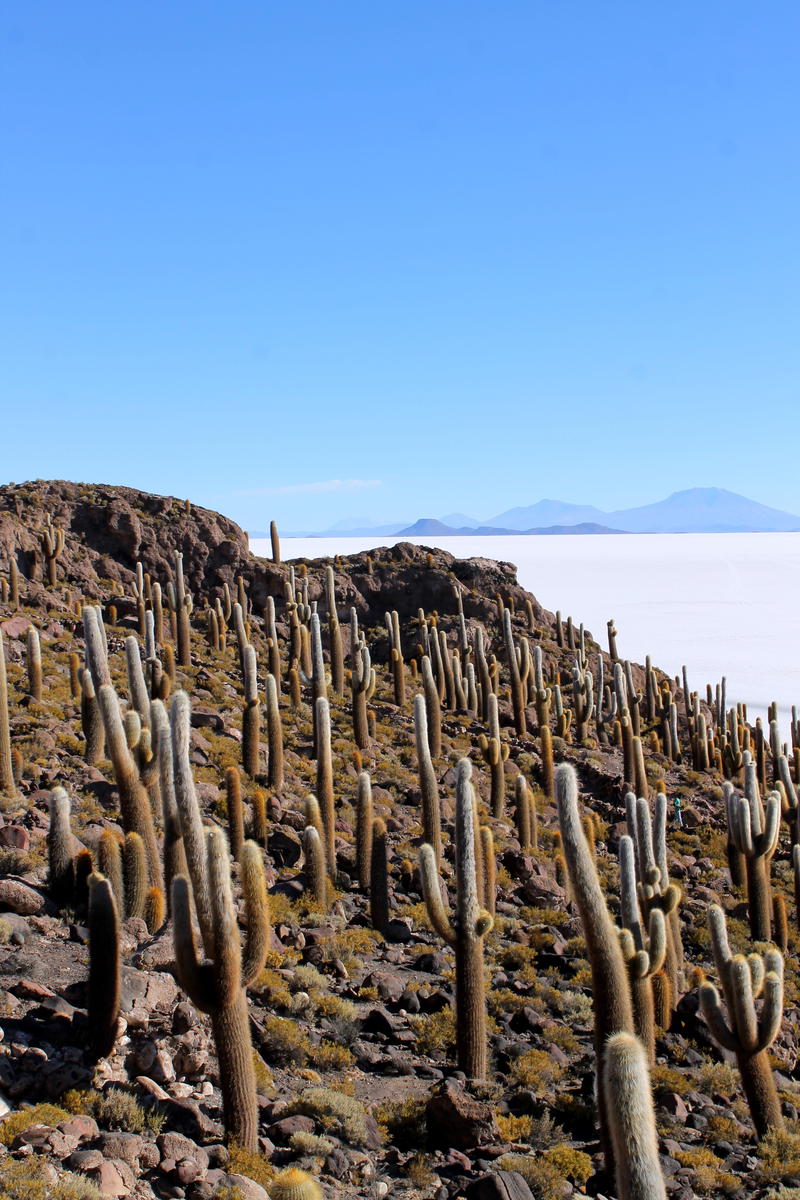 Chile
Chile is a big (and long) country, and overall, its coldest month is probably July. This may be music to your ears, if you're already looking for how to escape the hot weather at home this summer.
While the list of places to visit in Chile is extensive, let's work with Santiago, the capital, as an example of a place to visit during your summer. Dan was in Santiago during Chilean summer, and the climate consists of July as the coldest month, with a 48-degree average. Days tend to be 60-63, and nights hang around 37 F. Not warm!
He also went to Valparaiso in June, which had temperatures of around 60 F during the daytime and nighttime tends to range from 38-53, averaging around 46 F.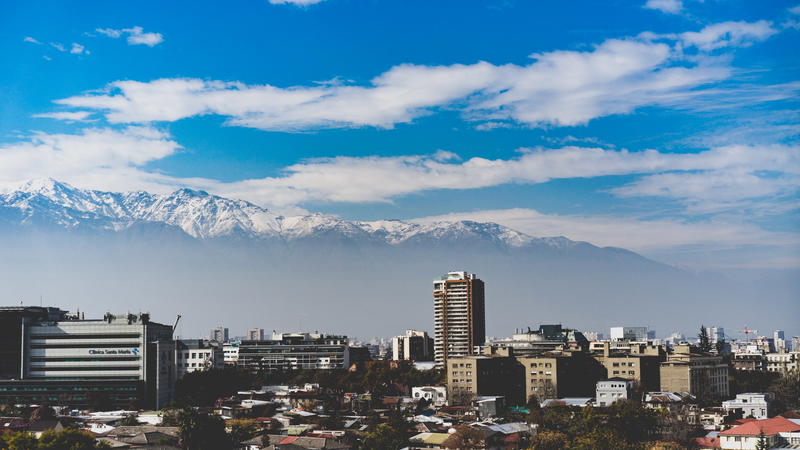 Both are really cool (ha!) destinations to visit, as you can experience Chilean culture, the winding streets with murals and art, Chilean cuisine and the nearby (relatively) Atacama Desert and Chilean Patagonia.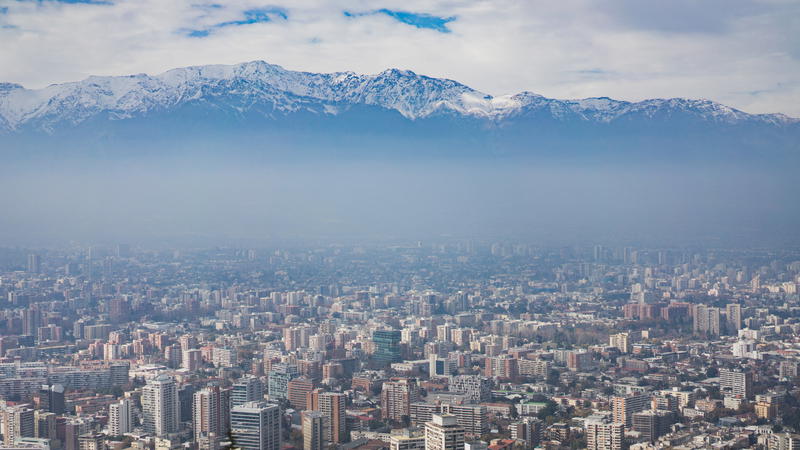 Ecuador
I traveled to Ecuador in my winter, mostly as a destination to escape the cold and was met with humidity and heat in Guayaquil and Montañita, yet moderate temperatures in Quito & Cuenca.
It's Quito and Cuenca I'd recommend for a summer escape that will put you in Ecuadorian winter. Both sit at quite some altitude (Quito: 9,350′ above sea level and Cuenca: 8,399′ above sea level), which may be physically demanding for some. Both cities were awesome to visit and will certainly give you that summer break from the heat you've been dreaming of!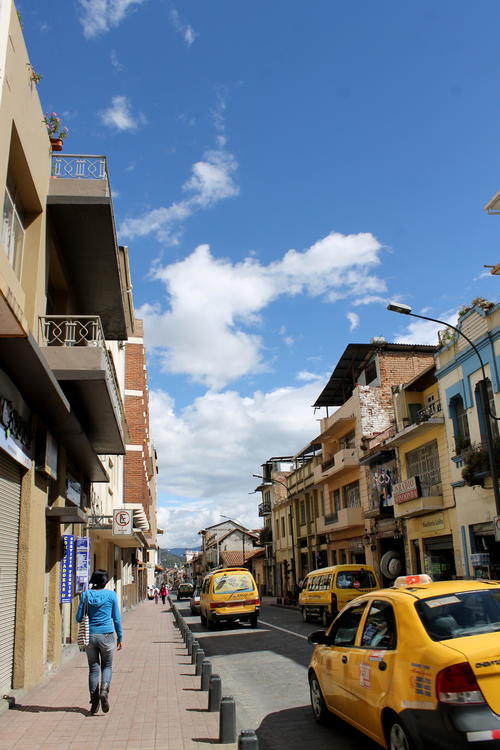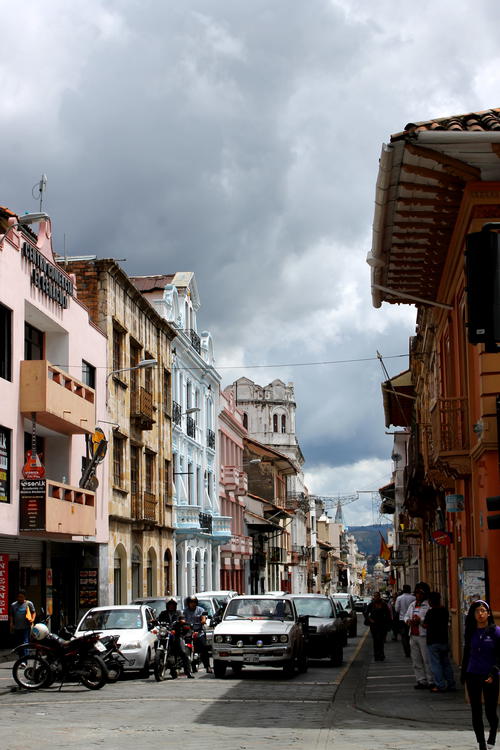 Quito's June, July and August forecast looks like 67-68 F during the day, and 47-48 F at night. In the same way, Cuenca, which is a bit more inland, has temperatures of 68-70 F (day) and 49-50 F (night) during June through August.
I liked exploring these towns with my friend Daniela. We went to visit our friend from college Talia, who was living there for two years, and that was really special because she spoke fluent Spanish. I liked going to the markets, hiking in Parque Nacional Cajas, seeing the big churches and learning all about Ecuador.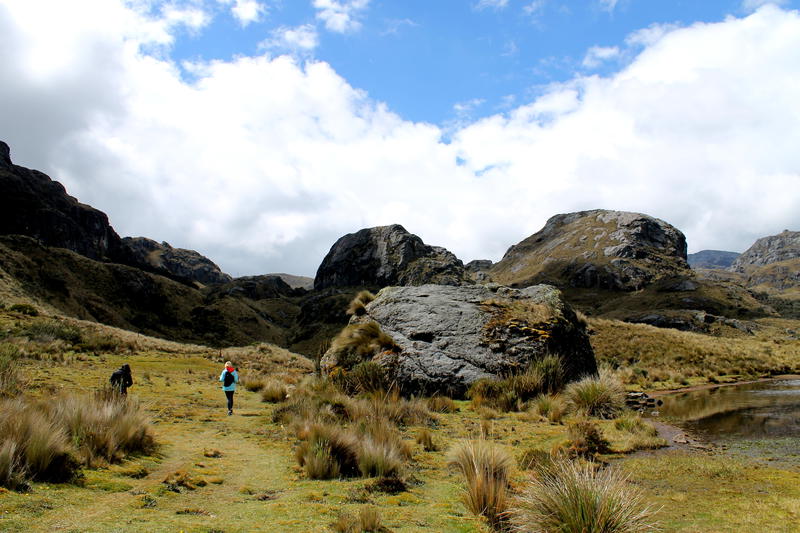 Uruguay
I haven't personally been to Uruguay, but it is on my list! When I was in Buenos Aires, dan and I considered taking a few days to hop over to Uruguay, but didn't make it.
I started looking into the weather forecasts during June, July and August for Montevideo & Punta del Este, and found that these two Uruguayan destinations really cool off during these months! With a summer trip to these two, temps range between 58-62 F during the day and 45-50 F at night. I'd call this pretty moderate, and ideal for a summer break in South America, if you can swing it.
Africa
Africa has some things in common with South America when it comes to looking at destinations for summer travel, but it also has some differences.
While a lot of Africa sits below the Equator, it doesn't quite get as cold and snowy as many parts of South America. I think we shouldn't compare them at all! Here are a few cool weather destinations in Africa for a summer trip (and I've been to both).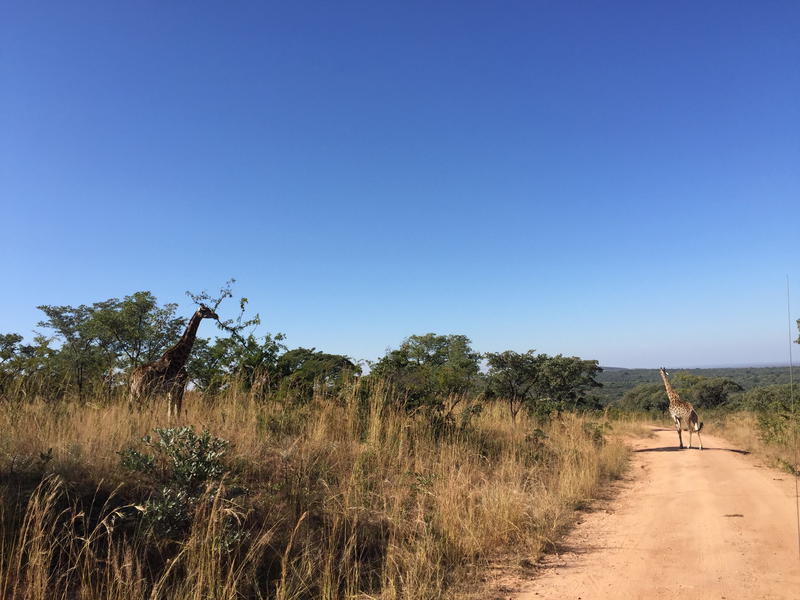 South Africa
I took a summer vacation to South Africa, and I do not regret it! Even though the days were short and the sun set sort of early, going to South Africa at any time of year is a great idea, and the South African winter (our summer) is mild and pretty.
I visited Cape Town, Johannesburg and Kruger National Park (my friends and I also went to Zambia for two or three days and that's another story). In Cape Town, days were mild and sunny, and nights required a light jacket. I liked it better than having my face melt off my head in the NYC subway the week I got back!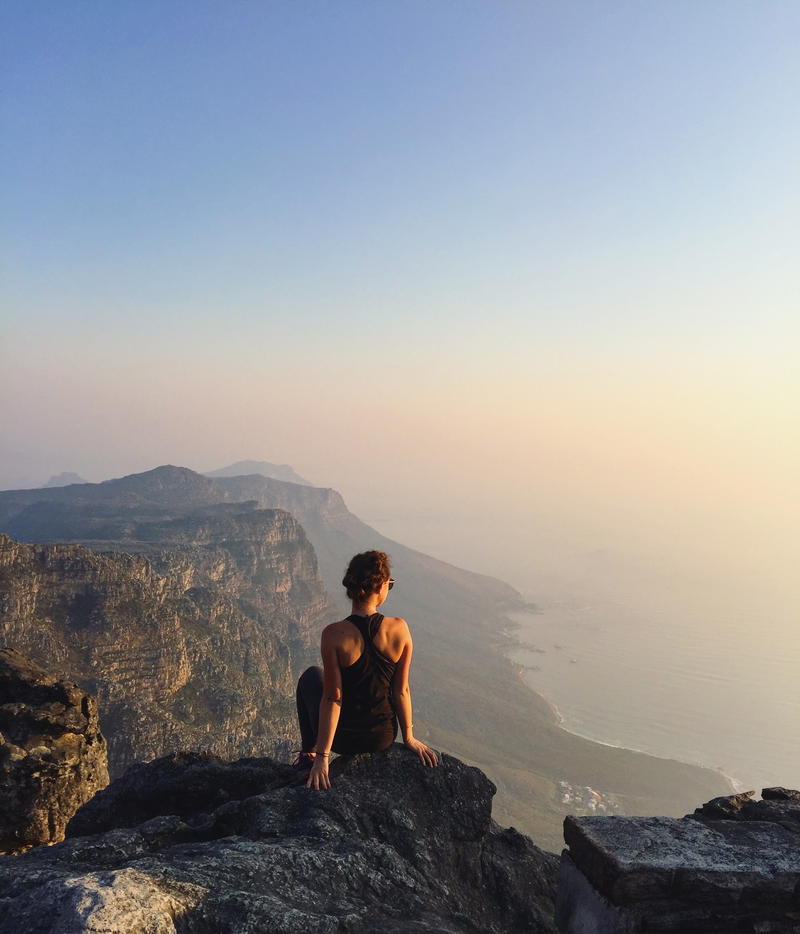 The coolest part of the year in South Africa is in June, July and August. For visitors to Cape Town, that means days of 68 degrees F and nights of about 53 F. Average temperatures in Kruger National Park, where I took the safari of a lifetime, are 61-64 from June to August.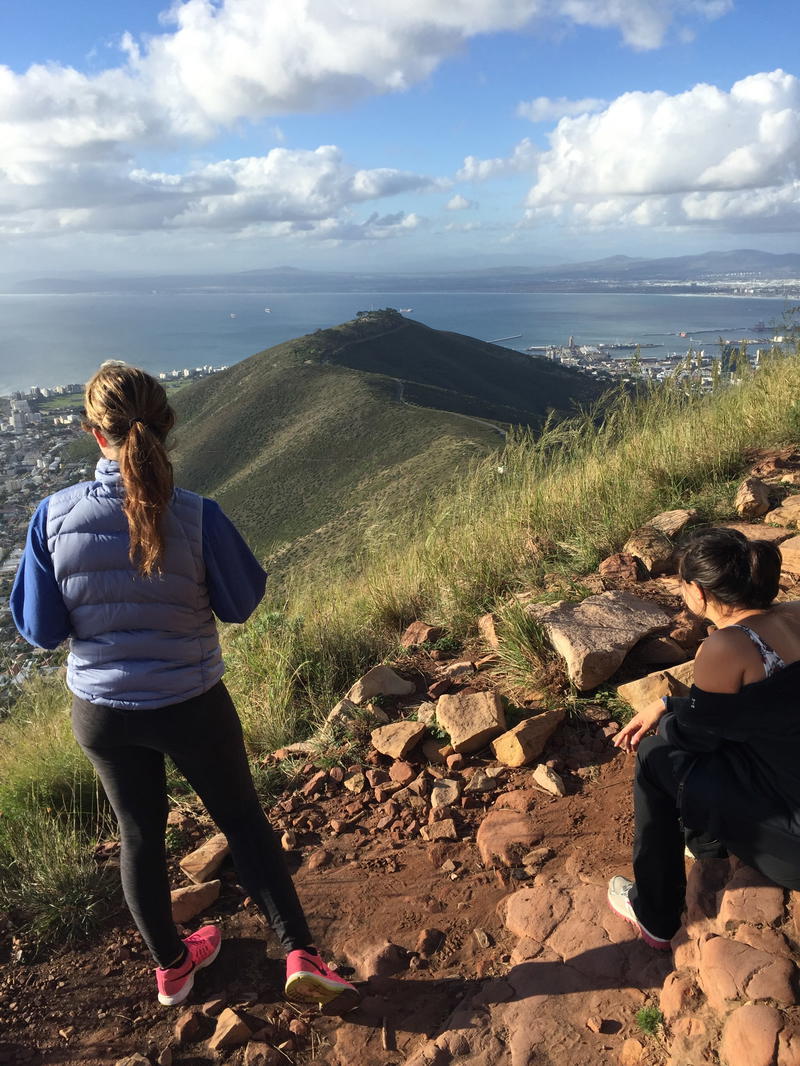 Oceania
For lack of better continent clarifier here, I'm going with "Oceania" to describe Australia and New Zealand, which might actually be some of the more "obvious" Southern Hemisphere destinations where winter starts around late May.
Australia
Australia is B I G, and if you're searching for the coolest places (cool = cold, not "awesome," but they are also awesome) in this country-continent, read on.
I talked to my friend Sarah, a Sydney native, about where we should travel if we are looking for some chilly yet pleasurable temperatures during June, July and August. She suggested picking Melbourne, which sits at the south of Australia, in the New South Wales (NSW) province.
Melbourne's winter (June, July and August) brings daytime highs of 58-60 degrees F, with nights at 45-46 for those three months. That's pretty wintry, if you ask me, because I'd need a coat and some layers!
For heading on past Melbourne, Sarah suggests a trip to the Australian Blue Mountains, Hunter Valley (kangaroos, and wine!), Orange (more wineries!) and the Southern Highlands (gorgeous scenery), which are all side trips from Sydney, to get some cool air. Temperatures in these parts, during Australian winter, will be in the 40s and 50s, with some nights in the 30s.
As a bonus, consider a trip to Tasmania, if you have the time. From June to August, days range from the low 40s to mid 50s, and nights could be in the high 30s. Brr!
New Zealand
New Zealand, which sits on the globe even to the southeast of Australia, offers a great deal of amazing places to travel during our summer months (June, July and August). This is the true New Zealand winter, and whether you head to the North Island or South island, travel destinations won't be all too hot.
For what to do, there's road tripping, wineries, hiking and more. Visitors to Queenstown, NZ, will find days not hotter than 50F, and nights in the low 30s, potentially below freezing. Average highs for Milford Sound will be 42-53 degrees F and Wellington will be a moderate 54ish during the day, with 44-45 F at night.
Enjoyed our article?
Consider supporting us! We're a 2-person team (learn more about us here) and your support enables us to create quality content. Thank you!