Where to Stay in Mexico City (The Best Neighborhoods)
Written by Becca
•
Updated on September 14th, 2023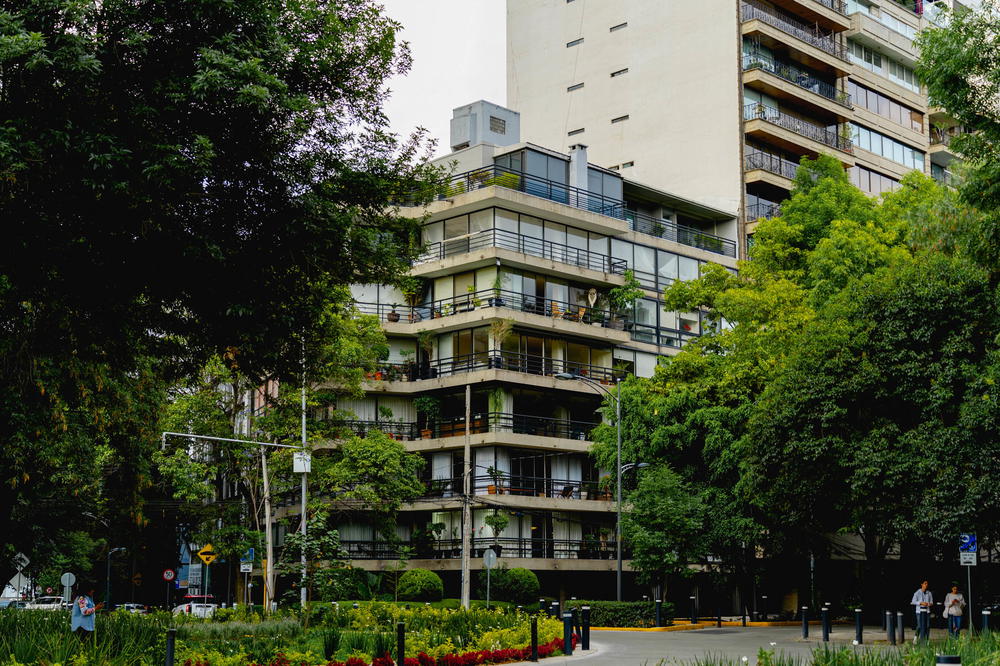 With so many cool neighborhoods, where should you stay in Mexico City for the first time? We list the best neighborhoods and safest areas in CDMX for travelers and expats.
This article may contain affiliate links. We earn a small commissions when you purchase via those links — and it's free for you. It's only us (Becca & Dan) working on this website, so we value your support! Read our privacy policy and learn more about us.
Table of contents
Close table of contents
Where should you stay in Mexico City? This is a big question that most travelers, expats, digital nomads and visitors are always asking.
With Mexico City being as overwhelmingly large as it is, it's a valid topic to talk about, and there are so many options to consider.
Mexico City, despite reputations you may have heard about, has many lovely and safe neighborhoods where you can rent an apartment, pin down an Airbnb, stay in a hotel or even choose a hostel.
Where do you start, though? Consider a few things like proximity to what you'll want to do, whether it's sightseeing in Centro, jogging in Bosque de Chapultepec or coworking in Condesa. Think about which level of safety you're comfortable with, and lastly, determine how your Spanish is (some neighborhoods are more international than others).
With all this in mind, let's check out where to stay in Mexico City when you arrive, and maybe you'll even have a chance to stay in two spots!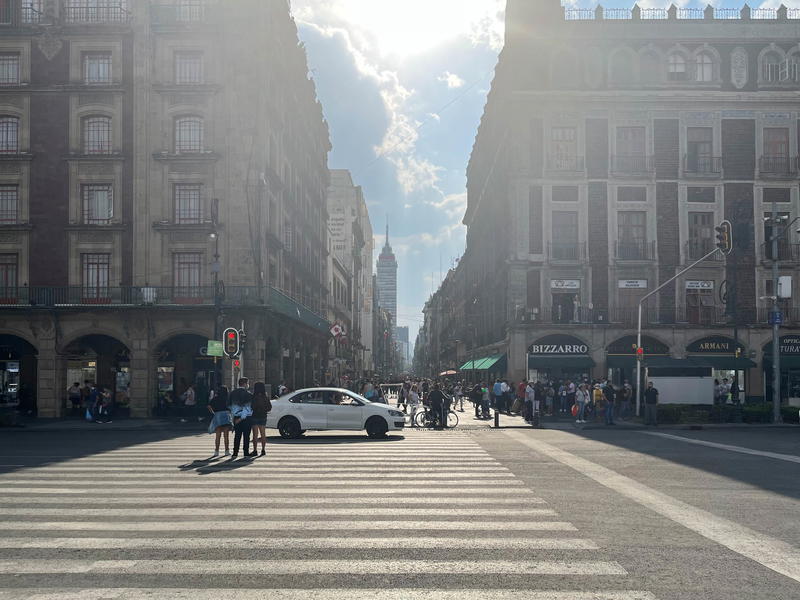 Roma & Roma Norte
Roma & Roma Norte is a big neighborhood that touches Zona Rosa and Juarez on top, and Condesa on the bottom.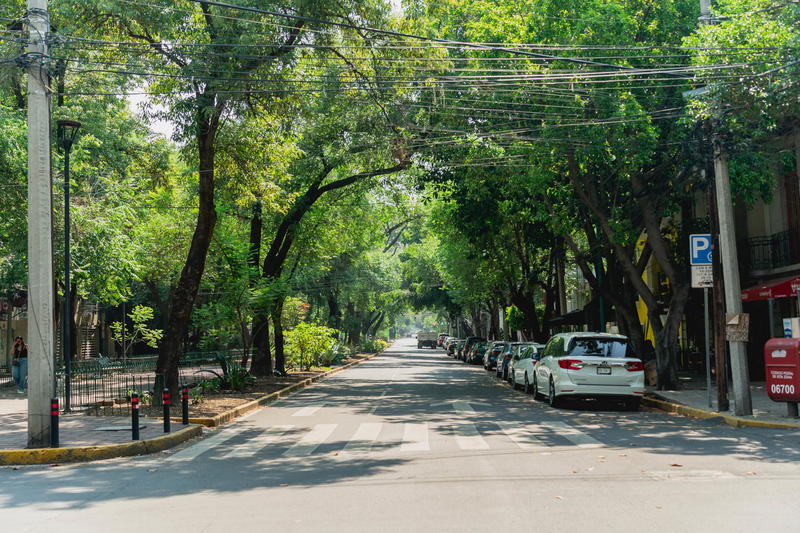 Where is it located?
Within Roma Norte, you've got a handy street grid starting with Avenida Chapultepec in the north and reaching as far south as Coahuila.
Roma Norte hugs the Condesa-Hipodromo area and with its larger size, is chock full of restaurants, some of the city's coolest bars, cafes and street vendors selling your favorite delectable antojitos (snacks).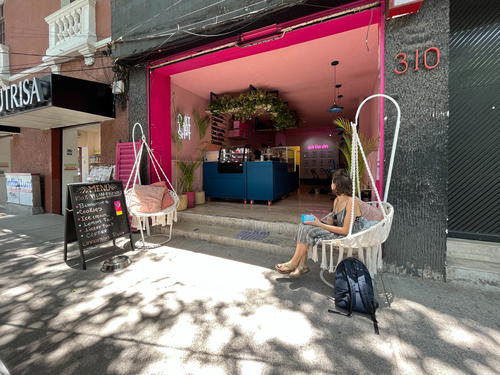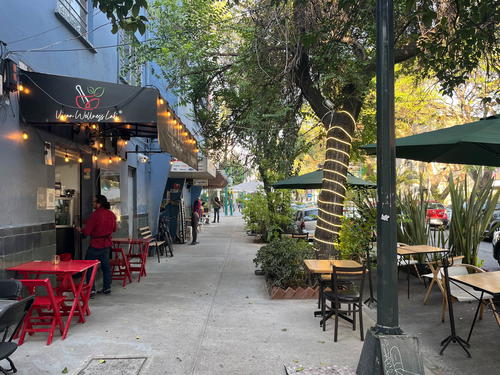 Best parts of this neighborhood
One of our favorite parts about Roma Norte is the nice walking street of Calle Durango, which has a pedestrian path lined by trees and benches, starting from Av. Veracruz all the way to the fountain at Oaxaca and Medellin.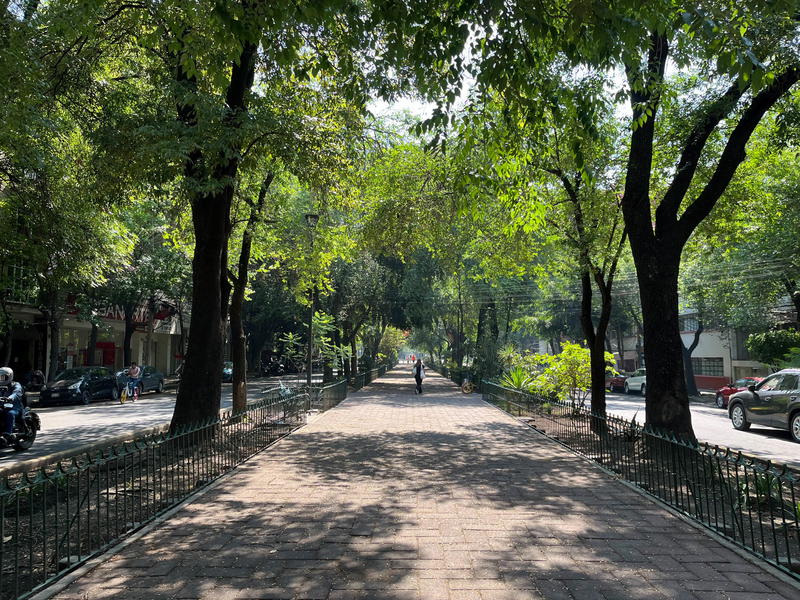 Roma Norte is a leafy neighborhood with great architecture and a lot of hotels, Airbnbs and apartment rentals to choose from. We like the proximity to Bosque de Chapultepec, as well as the pink line metro stations at Chapultepec, Sevilla and Insurgentes.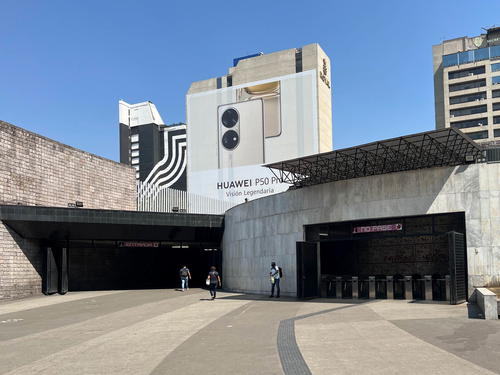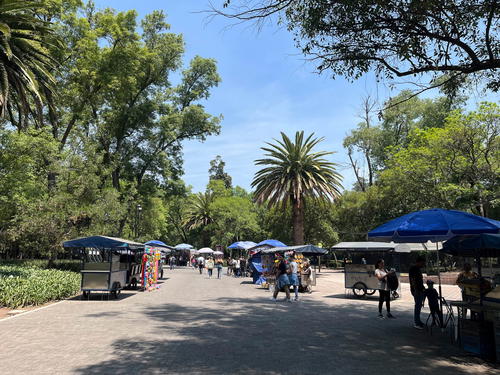 Local bonus
One more bonus of Roma Norte is that you may happen on the "Ciclovia" if you're in town on a Sunday. This is when various streets open up and are blocked to cars, and runners and bikers get to have the streets to themselves, with volunteers at intersections who help with crossing and safety!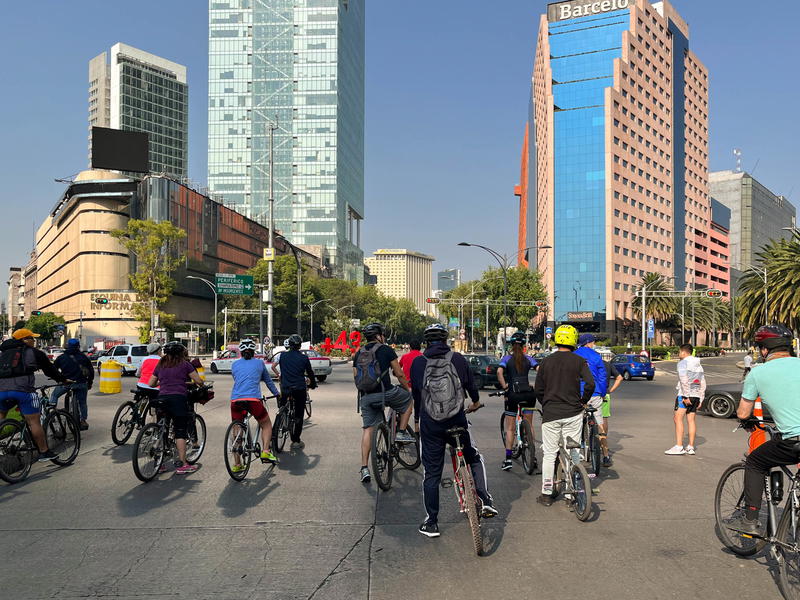 Condesa / Hipodromo
Condesa is one of Mexico City's most sought-after neighborhoods for travelers, expats, digital nomads and visitors, for great reasons.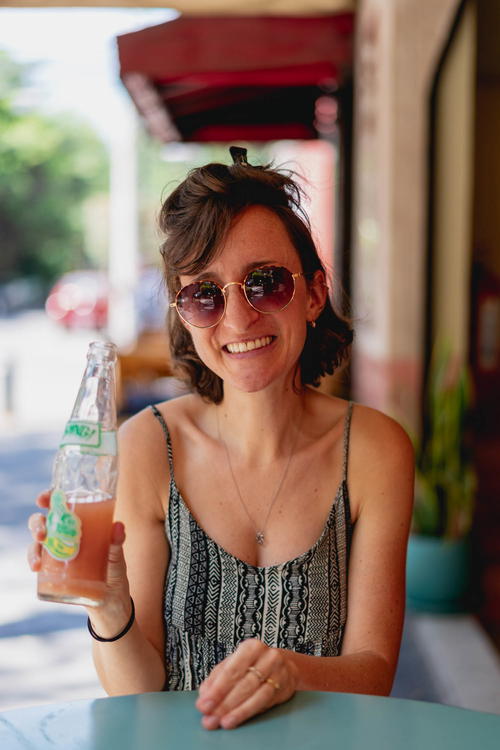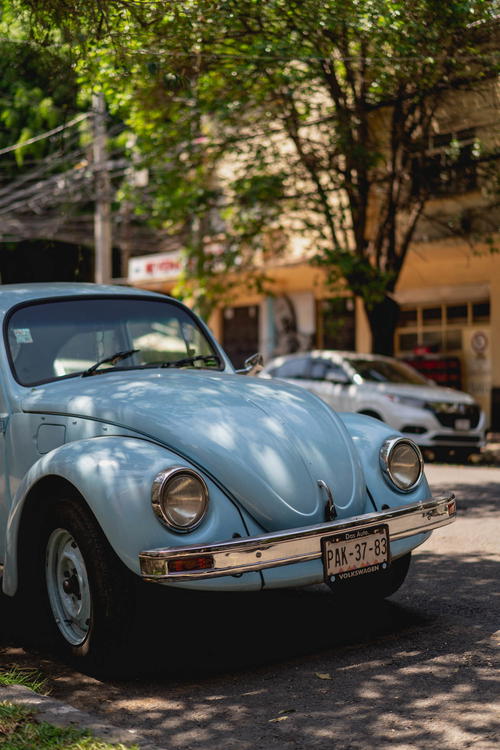 Top highlights
"La Condesa" has one of the best collections of art deco architecture, specifically close to Parque Mexico. If you walk around and were not expecting to see 1930s-style apartment buildings and facades, you will be pleasantly surprised, especially if you're into design or architecture.
Next, Condesa and Hipodromo are home to both Parque Espana and Parque Mexico, two glorious manicured city parks with paved paths, dog areas, children's playgrounds, bodies of water, monuments, tall trees, lots of shades and little gazebos for sitting with a date or strumming a guitar.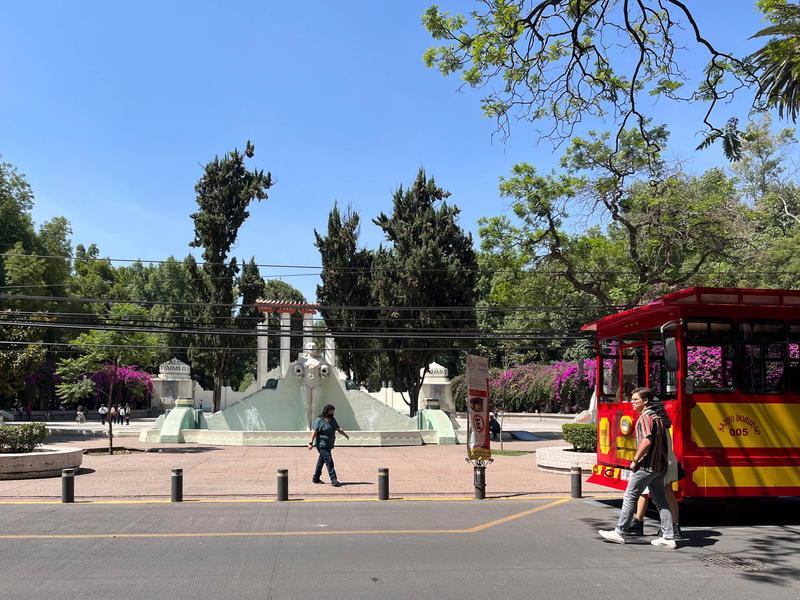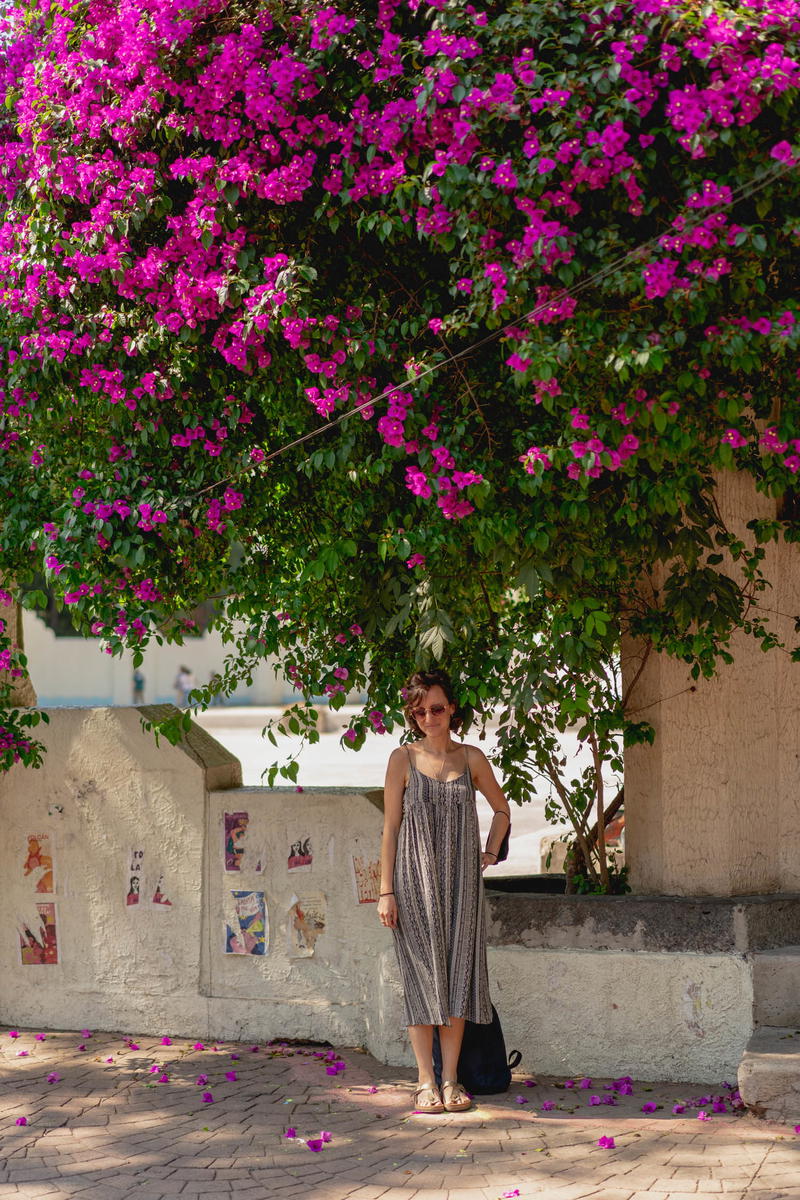 Why love this area?
Condesa and Hipodromo are known for being very safe (although if you check out our Mexico City safety guide, please do heed caution that crime can happen to anyone as soon as you take your eyes off your stuff!).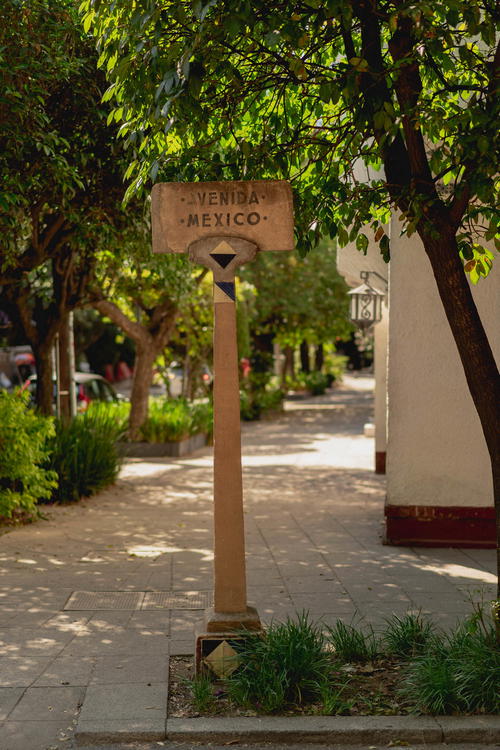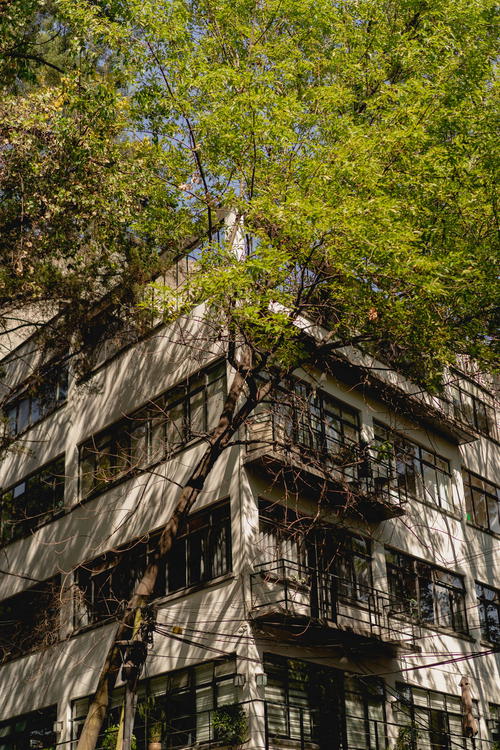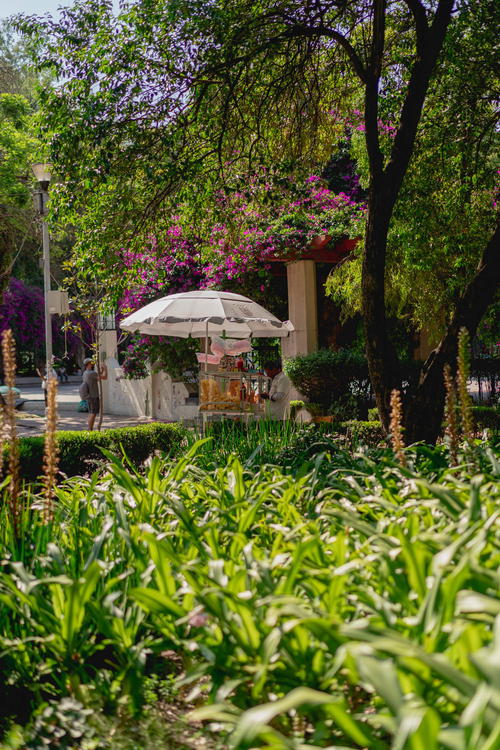 Condesa and Hipodromo (also often collectively referred to by simply, "Condesa") are full of lovely cafes with street-side seating, trendy restaurants, a whole list of great cafes to visit and cocktail bars. You'd have to have a lot of time to try everything.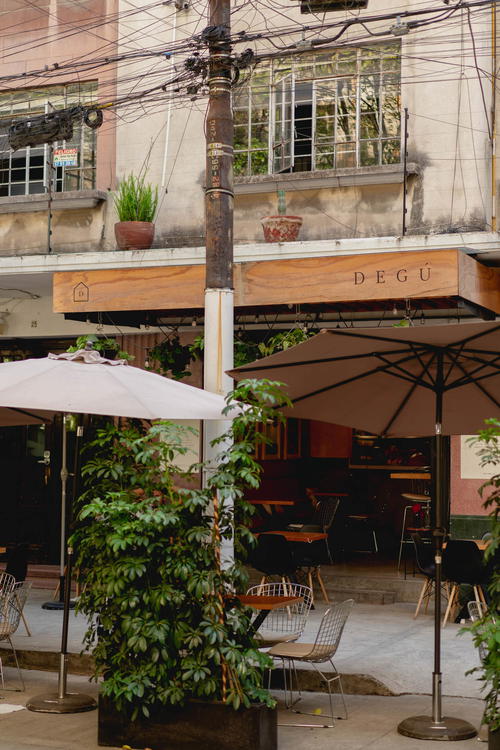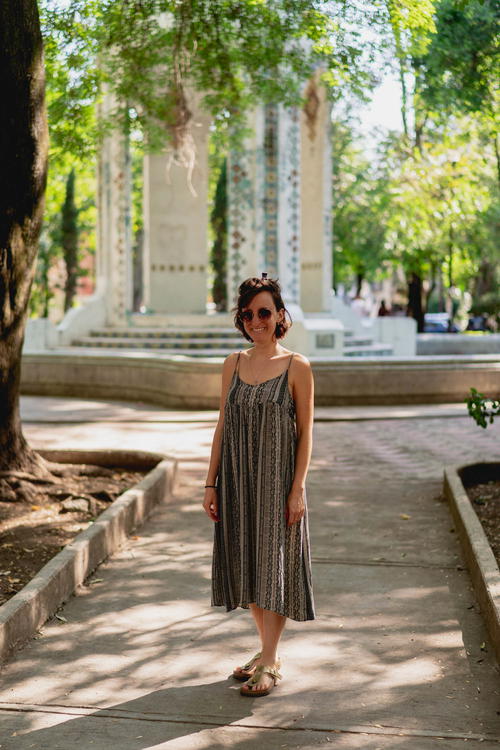 Local bonus
Locals love Avenida Amsterdam, a leafy circular street that hugs Parque Mexico. It has a tree-lined pedestrian pathway that you can stroll on, jog around or walk your dog at.
If you'd like a way to tour both Roma and Condesa by foot with a local guide, check out an easy tour like this one.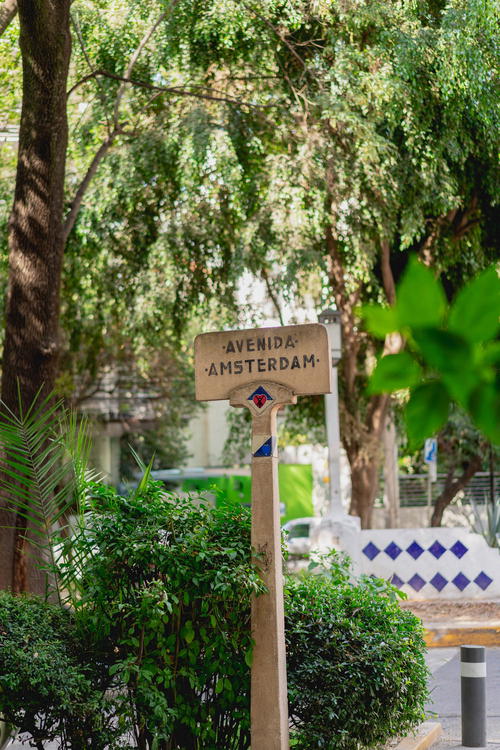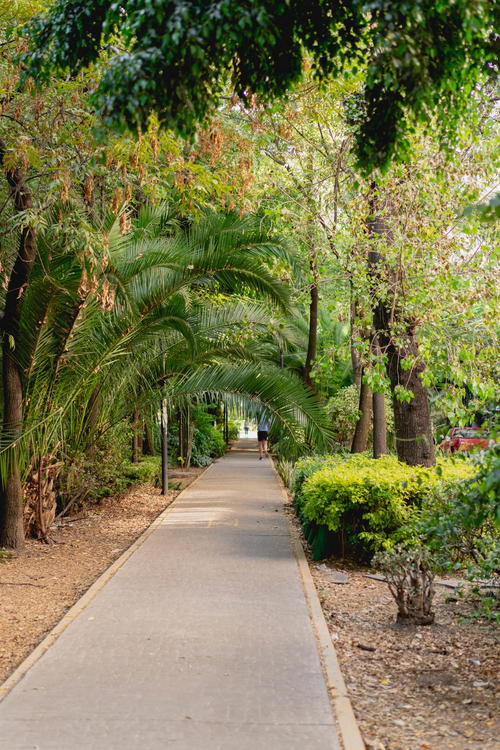 Polanco
Polanco is a neighborhood north of Bosque de Chapultepec. It is known for being safe, upscale and expensive. Polanco has shopping, museums, pretty parks, expat families and a Jewish population and community.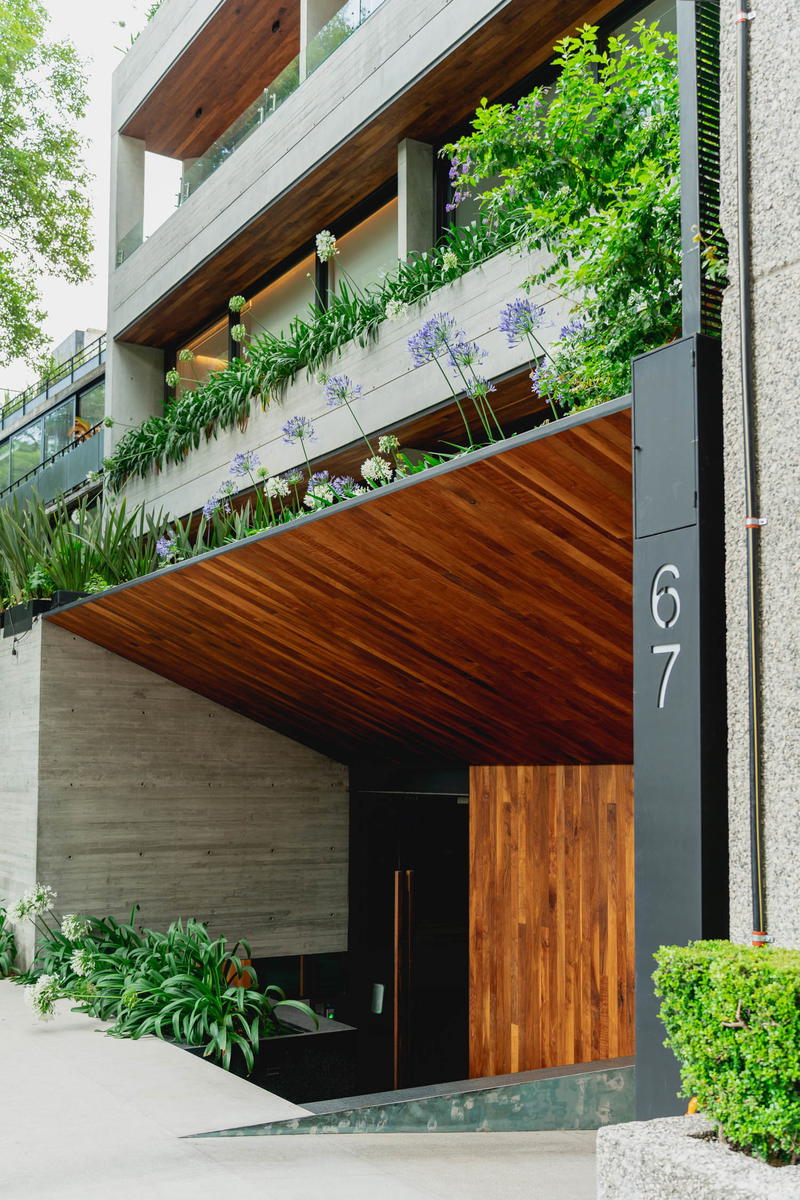 Top Highlights
Polanco is where you'll find Avenida Masaryk, a boulevard designated for shopping and dining. Two other neighborhood highlights are the pretty Parque Lincoln, which has a lake, family-friendly areas, nice greenery and an aviary.
More highlights are in the cool and modern apartment buildings, many of which are lined with plants. Many streets are quiet and residential when you get outside the commercial strips.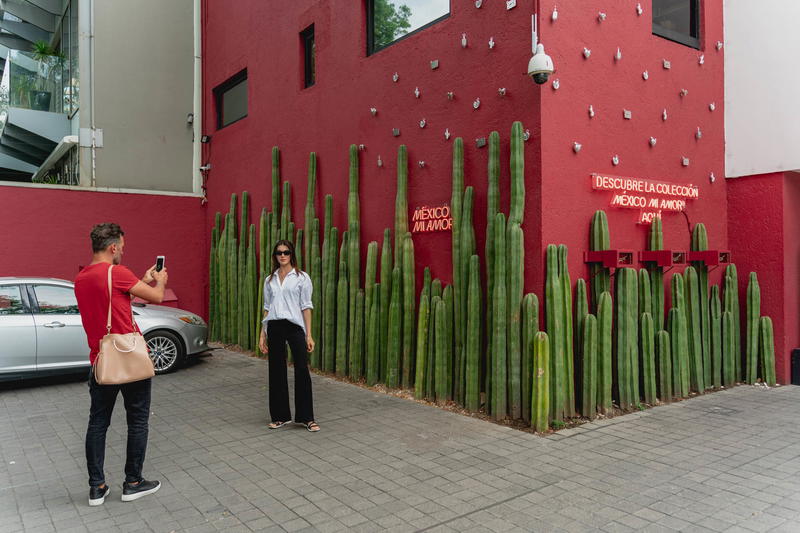 Why love this area?
The bottom line about Polanco is that it "doesn't feel like the rest of Mexico City." Maybe that's because it's not very "Mexican?" Polanco is very international, and may remind you more of Europe or Buenos Aires than other parts of Mexico you've gotten familiar with.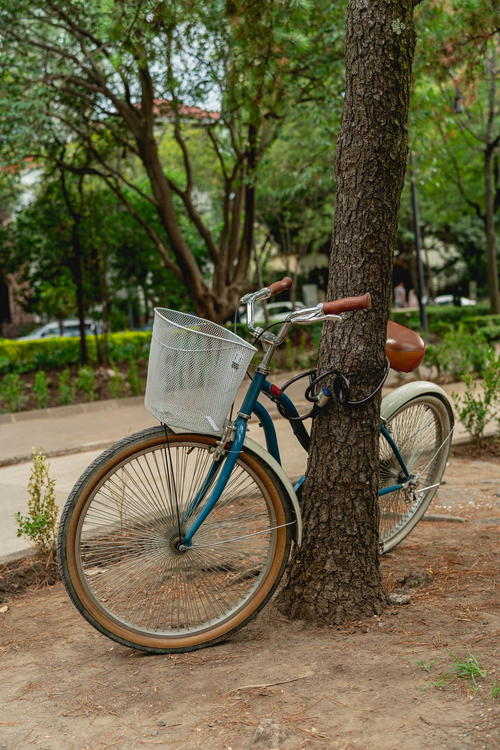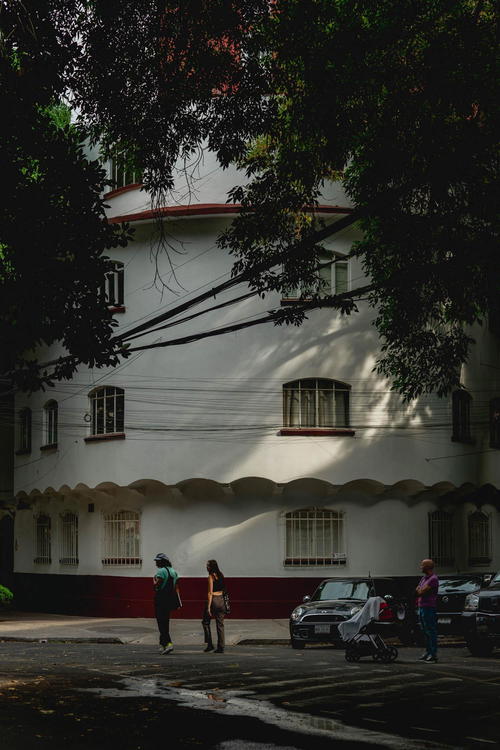 This isn't for everyone, of course, but for anyone seeking a completely gentrified area in which to stay, Polanco is a great bet for its safety and conveniences to modern amenities.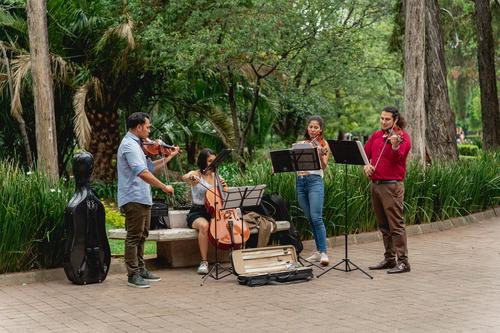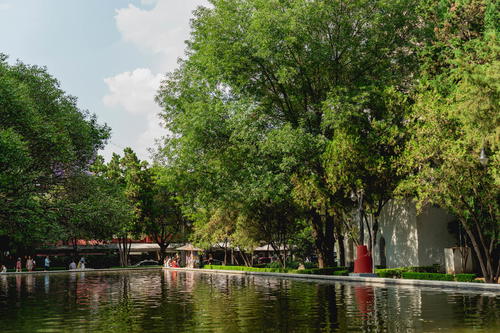 Local Bonus
For foodies, you should know that Polanco is home to some of Mexico City's most sought-after top-rated restaurants like Pujol and Rosa Negra. Polanco has no shortage of fine dining, and it comes at truly international prices you'd see in New York or Paris.
Another bonus is the close (relatively) proximity to Bosque de Chapultepec and its assortment of incredible museums like the Museo Nacional de Antropología.
Looking for an easy way to find the sights? Join a guided tour that'll get you to the museum and the nearby Castle.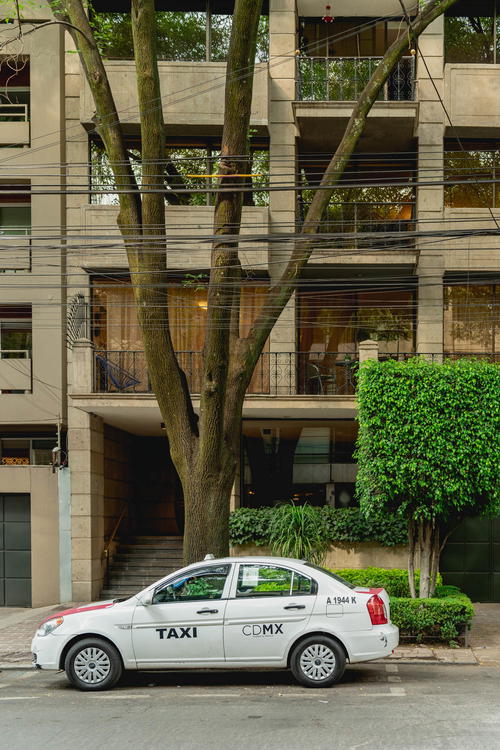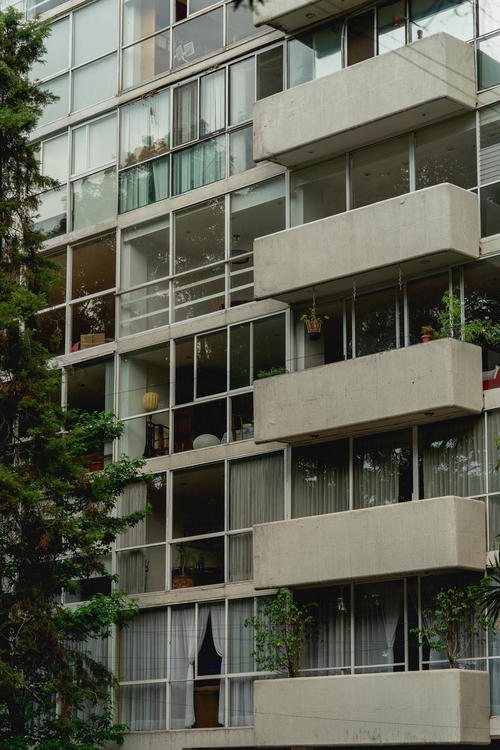 Juarez
Juarez is cool, and it took us coming back to Mexico City to confirm this, as it was not news to anyone.
Juarez is a neighborhood to the north of Roma, and to the west of Alameda Central. It's where you'll find a lot of hotels (like, lots of hotels) and many restaurants and cafes.
Juarez is what many may call a "gentrified" area where you've got an international feel mixed with Mexican local specialties.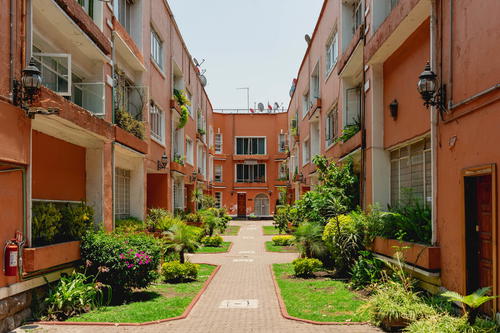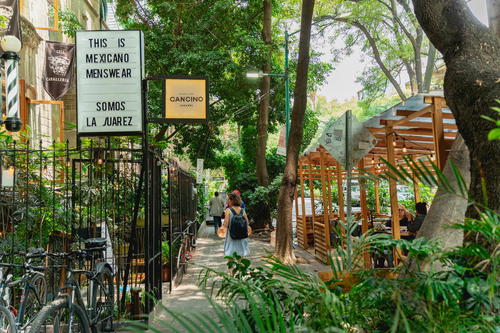 Top Highlights
One of the parts of Juarez we like the most is the pedestrian street of Calle Bruselas, along with Plaza Washington, where you'll find Cicatriz, one of our top cafes in Mexico City, and the yoga studio I used to go to when we were staying in Centro for a few weeks.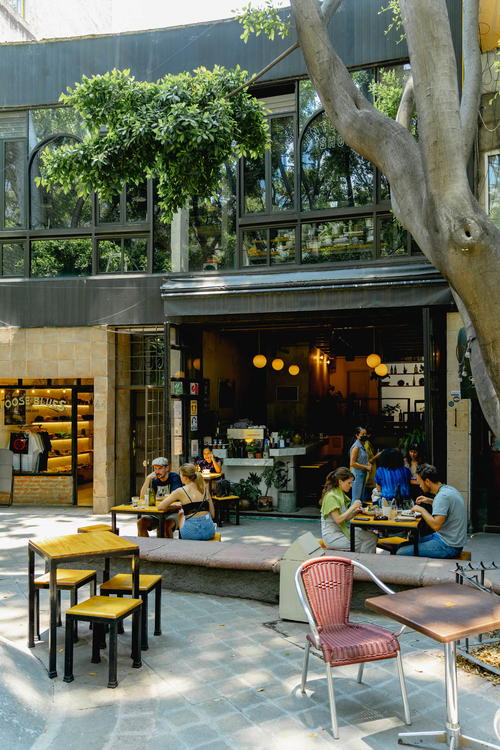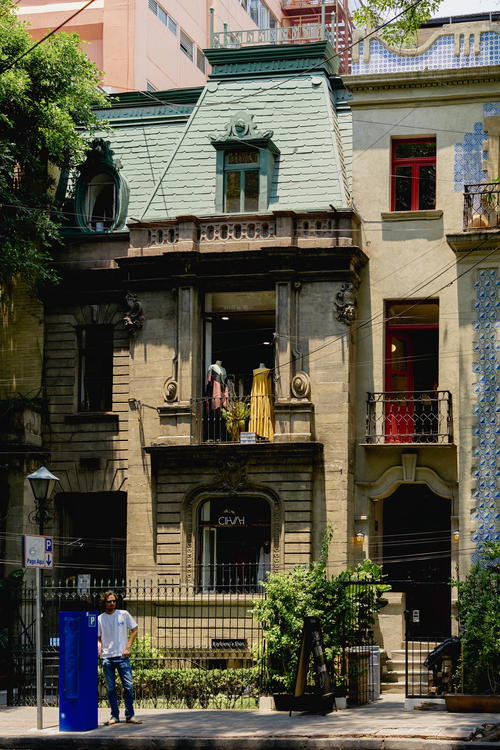 Why love this area?
Juarez offers a great and central location if you have things to do in Centro Historico and you also want to be walking distance from Roma Norte. You can also walk to Bosque de Chapultepec and do your workouts or sightseeing there.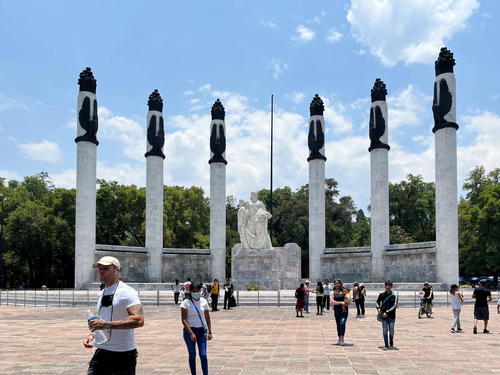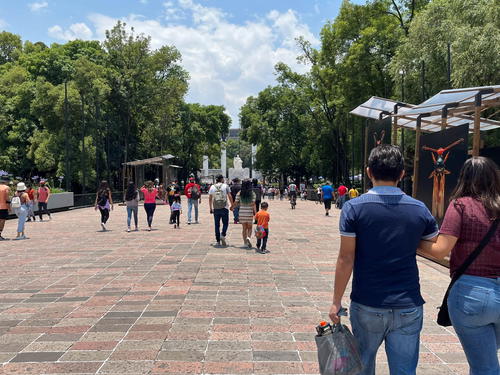 Juarez is also quite well connected by the Mexico City Metro. Best of all, Colonia Juarez (not to be confused with Ciudad Juarez!) is getting better all the time, with new openings of trendy shops and boutiques, coffee shops and bars.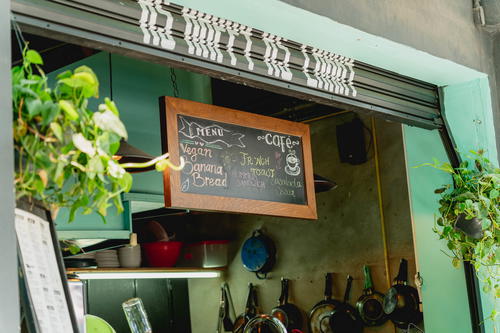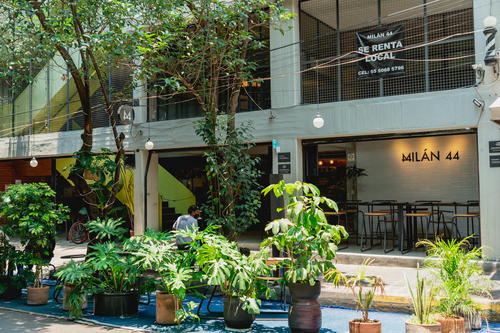 Local Bonus
Actually, we think one of the coolest things about Juarez is that despite its modernity (you'll notice a big WeWork on Varsovia across from Cafe Pacifico), you'll find lots of street vendors on corners selling antojitos like tacos, fried goodies and Oaxacan snacks as well.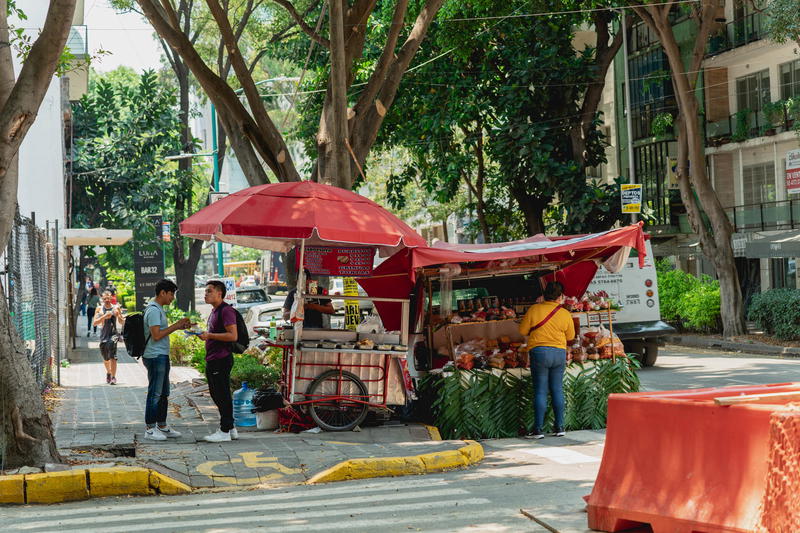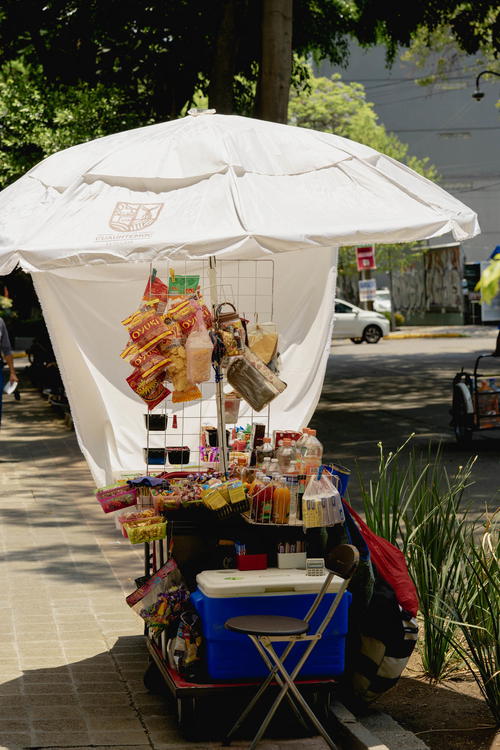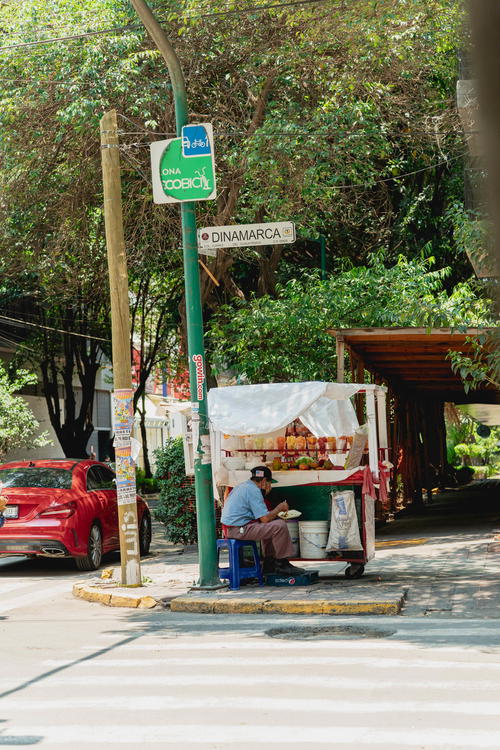 Cuauhtémoc
Cuauhtemoc (which is very challenging to spell) needs a bit of clarifying, because if you search "Cuauhtémoc" in Google Maps, it will show you an area stretching from Escandon in the south to Tepito in the north.
If you get into how Wikipedia defines the neighborhood, it is a bit more streamlined. Cuauhtémoc is a quadrilateral-shaped neighborhood north of Juarez, with the boundary being the huge boulevard of Reforma. To the north is San Rafael, a quieter stretch of a residential barrio before Santa Maria la Ribera if you were to head northbound.
Top Highlights
Like Juarez, Cuauhtemoc has quite a bit going on, from being home to big-name hotels like the St. Regis, to a large number of banks and movie theaters on the north side of Rerforma.
As you get into the neighborhood, there's the restaurant street of Calle Rio Lerma, which has an overwhelming number of international restaurants, from Japanese ramen to Uruguayan food to Argentine cuisine.
Why love this area?
Perpendicularly to Calle Rio Lerma are quiet streets with a mix of modern and traditional-style housing, which gives Cuauhtemoc its charm (once you are able to spell the name of this area correctly!).
With great proximity as well to Bosque de Chapultepec, you can always visit museums and landmarks, and places like the Botanic Gardens.
Local bonus
I'd say the local bonus are the cool coffee shops in Cuauhtémoc. Cafes from Condesa like Chiquitito have opened in Cuauhtémoc with cool outdoor seating. There's a Cucurucho Cafe as well (they have a few locations).
If you do find yourself in Cuauhtémoc, make sure to stop by the iconic Angel of Independence.
Centro Historico
Where do we even begin with Centro Historico? To be frank, "Centro" is probably what you picture if you've been envisioning a trip or stay in Mexico City.
There's the hustle, the bustle, the markets, the street vendors, the traffic and the historic and legendary landmarks that define Mexico's history as a country.
Centro is quite big, with certain enclaves that will feel different. The Zocalo is huge, and everything there is big and taller than other areas such as right off the metro station Salto del Agua, where you'll pass a local meat market street and lots of traditional eateries.
To get a taste of the area, join a guided walking tour like this one, before you commit to a longer stay: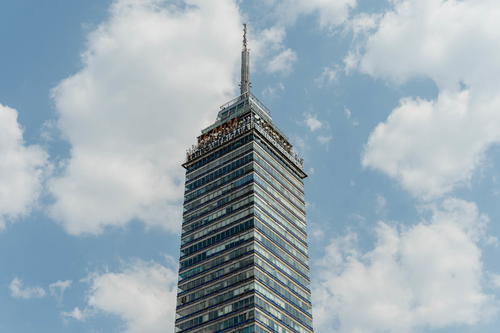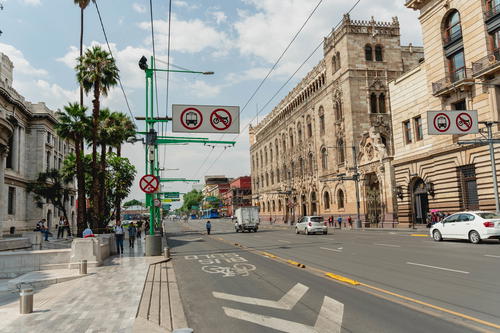 Top highlights
We'd be cheating you if we didn't say the top highlights of this area are the authentically Mexican feel, and the large number of sights to see. Among our favorites are the Palacio Postal, Sinagoga Justo Sierra, Casa de Azulejos, and the other ideas you can find at our photo guide to Mexico City.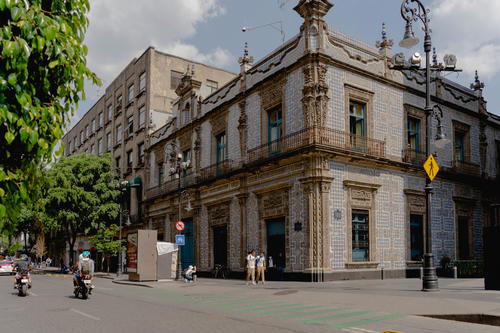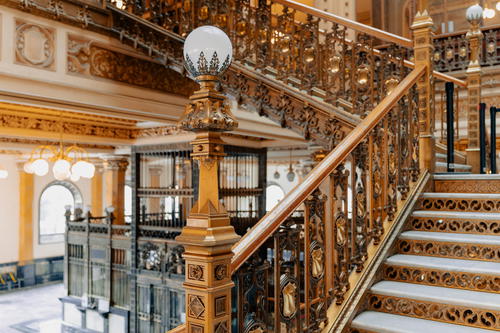 Other highlights are for sure Mercado San Juan and, well, the other Mercado San Juan. They're all called Mercado San Juan, and it should be known that the markets of Centro are fantastic places to pick up produce, lunch foods, fruit juices, packaged groceries and so much more.
If this is overwhelming for you, consider joining a food tour like this one that we went on or a market tour with GetYourGuide.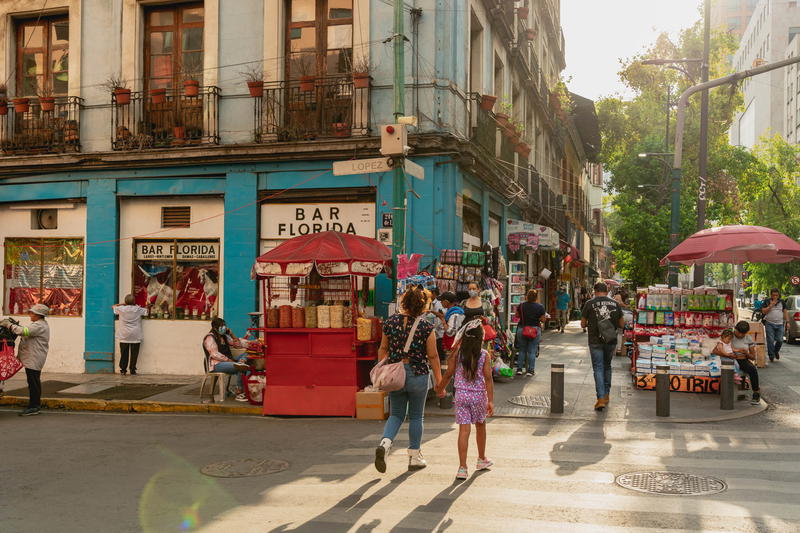 Why love this area?
You'll love this area if you are looking for a center-city experience. We stayed at Selina Mexico City Downtown for almost three weeks, and the highlights for us were shopping at the local market, taking our jogs to the nearby Zocalo and having no shortage of scenes to photograph.
You'll also love Centro if you love history, and opportunities to pick up street food everywhere! In fact, go with a guide to make sure you're going to the best street food stalls, and check out an experience like this one!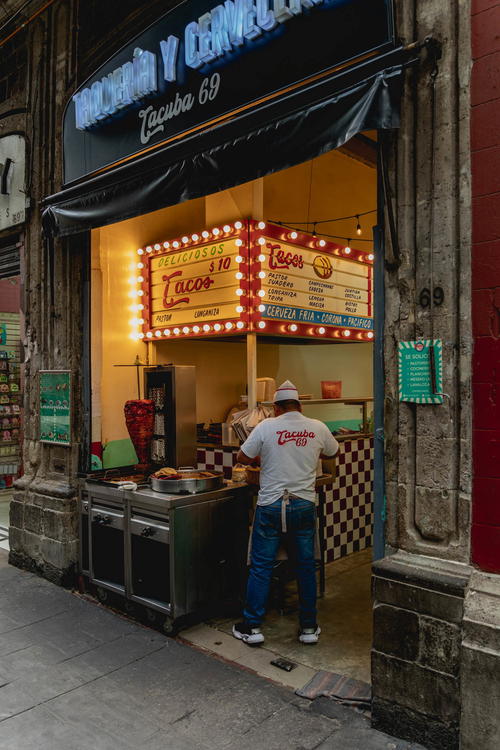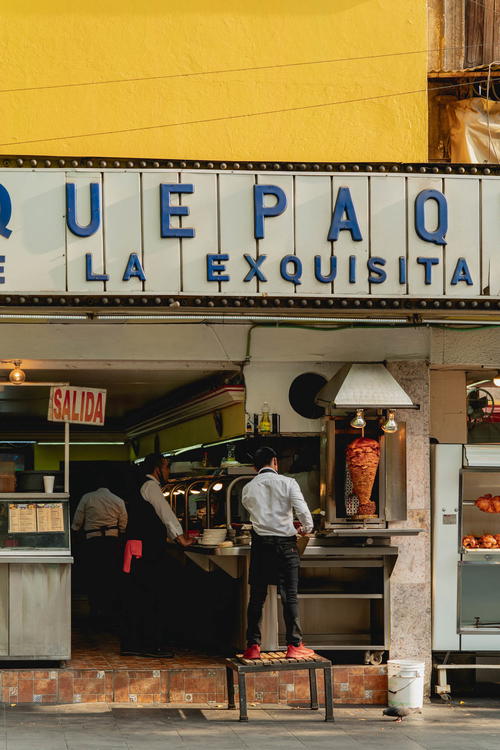 Local bonus
As a local bonus in Centro, Calle Regina is a historic pedestrian street lined with palm trees next to a convent. We stumbled upon it one day and found Cafe Regina, which we suggest visiting!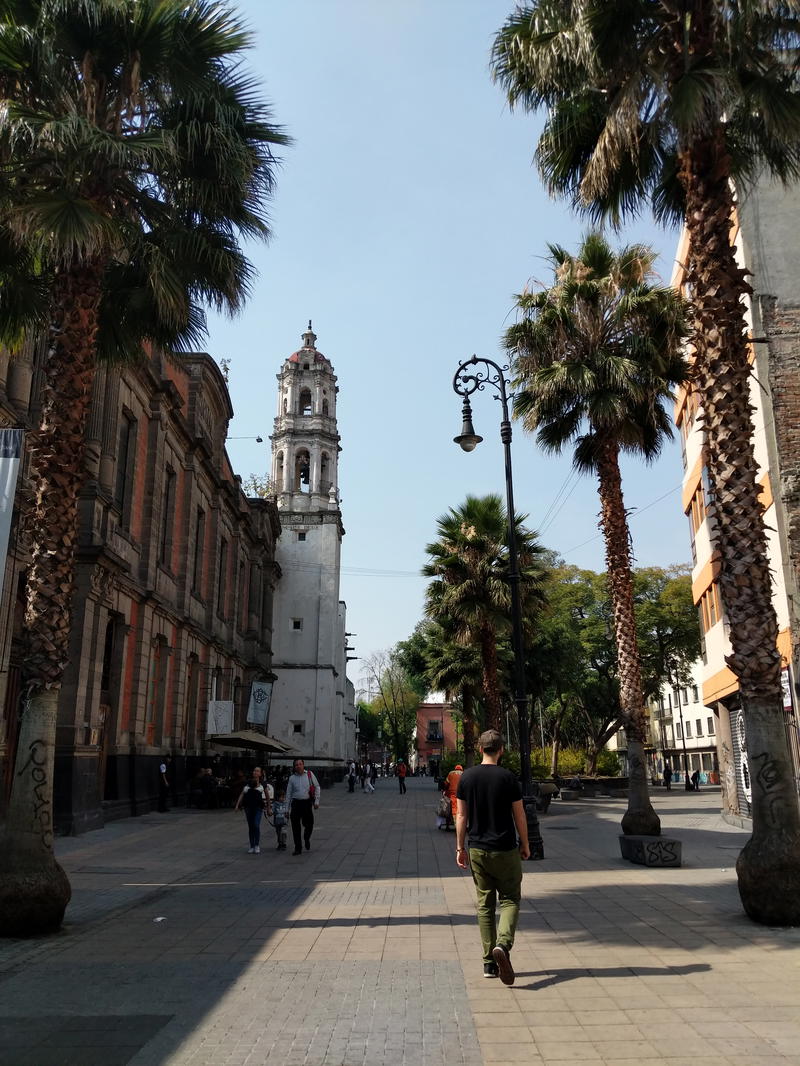 Escandón I & II
Escandon (Sections I & II) are a neighborhood that borders the southern parts of Condesa-Hipodromo and have an infinitely more local feel than the area surrounding Parque Mexico.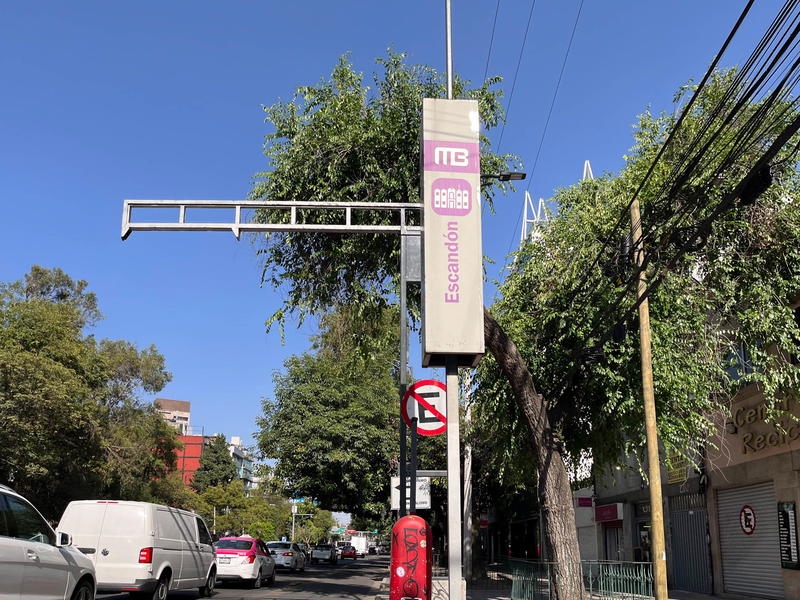 In fact, you may feel like you're really in Mexico, if you've been spending more time in Roma Norte and Condesa among cafes with English-option menus and places where you can get a bagel, a poke bowl or something marked gluten-free.
Escandon is a safe area where most housing is in buildings, rather than the smaller and shorter homes you'd see in neighboring Condesa's quiet streets before making the jump across Av. Benjamin Franklin.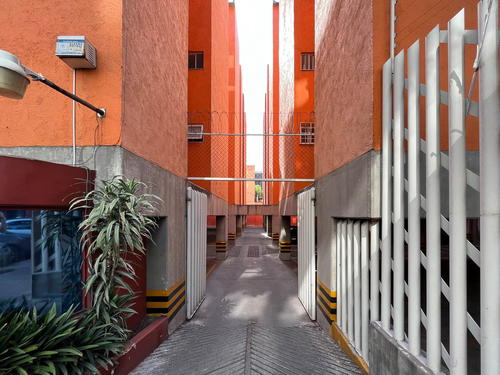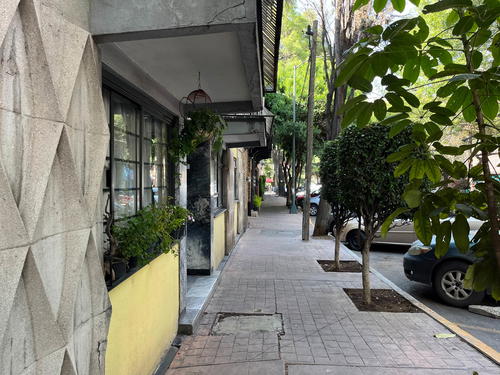 What we like about Escandon is that it's changing fast, and presents an extremely affordable alterative to Condesa, an area rising in price as more and more expats, nomads and tourists come in.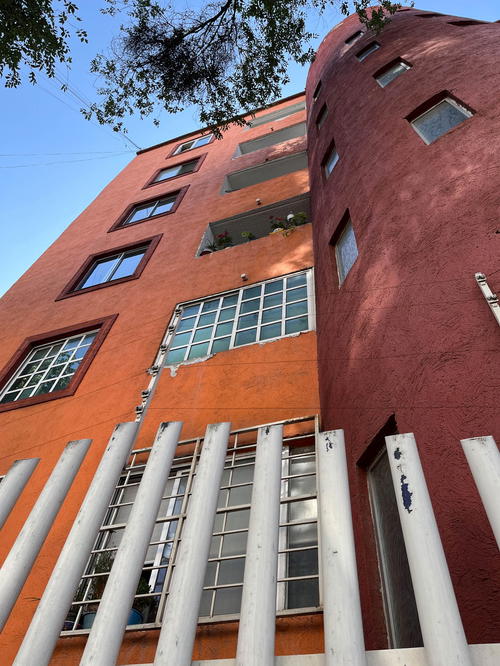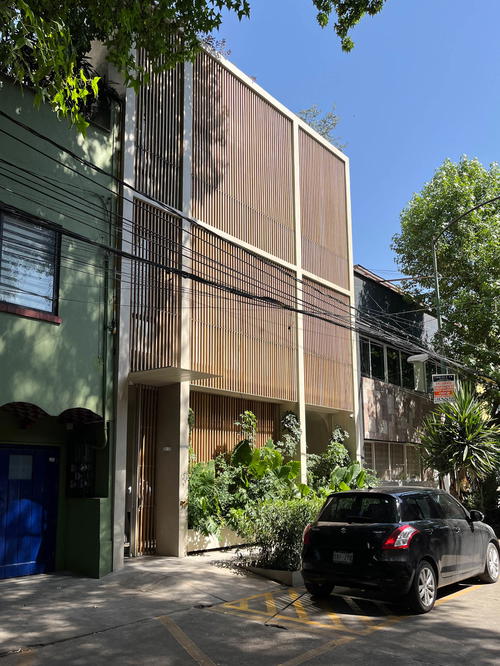 Escandon has its fair share of local cafes, eateries, small markets and street vendors, where, if you're into living like a local, you can make yourself right at home.
Coyoacán
Coyoacan is an area that became famous for the location of the Frida Kahlo Museum, Casa Azul. If you've ever been there, you'll know that you have to buy tickets, wait in a line, and ultimately pay US-style money for this attraction. It seems like Casa Azul put Coyoacan on the real tourist map.
But there's more to that. Coyoacan is a livable area, if you're fine with being far from Centro, Roma and where the metro lines all tend to cross each other, more toward Bosque de Chapultepec.
Coyoacan is a little far from other areas you may have experienced, and if you'd like a one-stop taste for Coyoacan and nearby Xochimilco, try out a day tour like this one.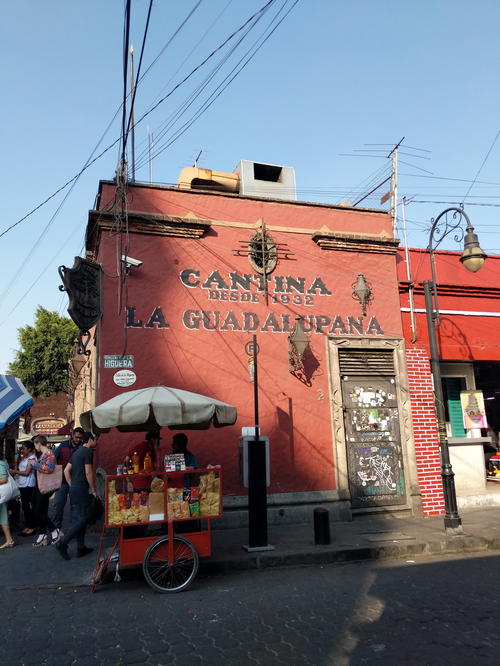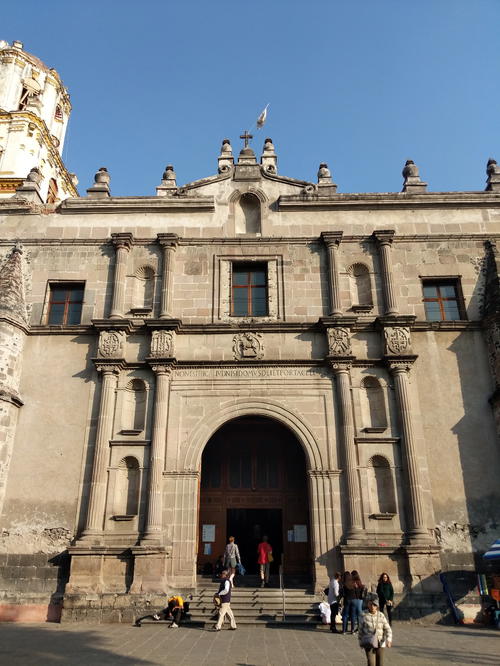 In Coyoacan, you'll find lovely cafes, some of which we recommend in our guide to cafes worth visiting in Mexico City, along with vegetarian-friendly restaurants, Coyoacan Market (try the tostadas!) and the snack market "Antojitos Mexicanos market Juanita" (which I really like).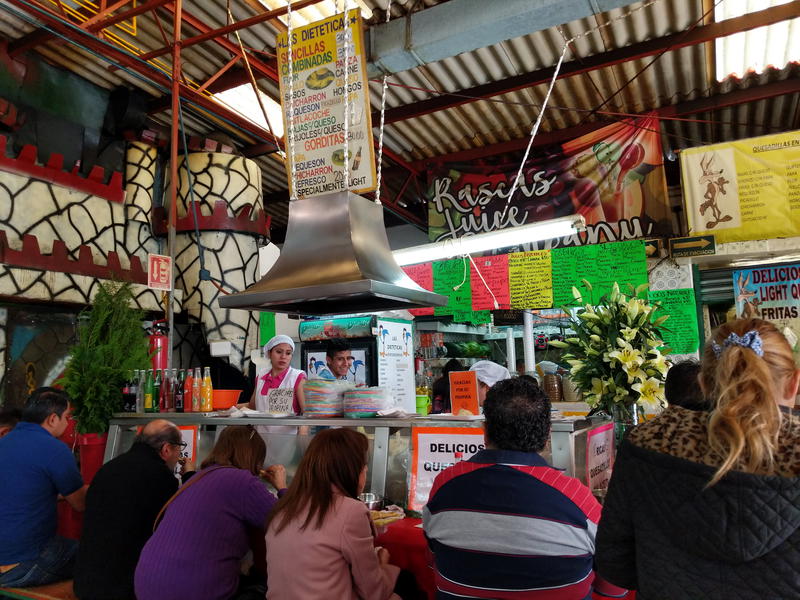 Coyoacan is becoming a favorited safe area for expats and remote workers, as it lends a small-town feel with the neighborhood centered around the Jardin Hidalgo. Beyond the mild hustle and bustle are beautiful streets with more colonial-style colorful homes and even a choice of six yoga studios!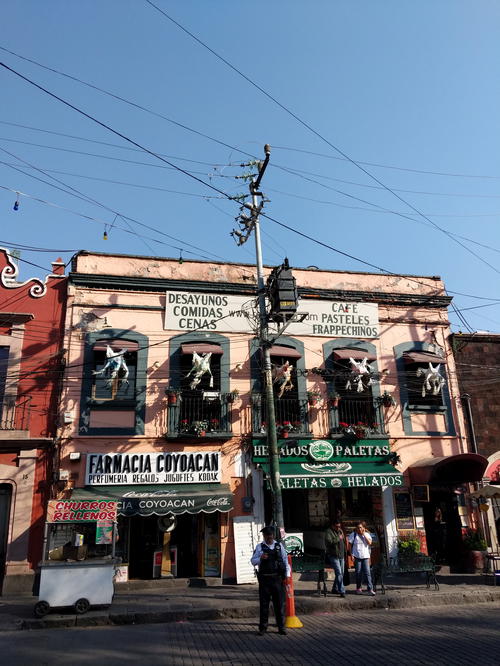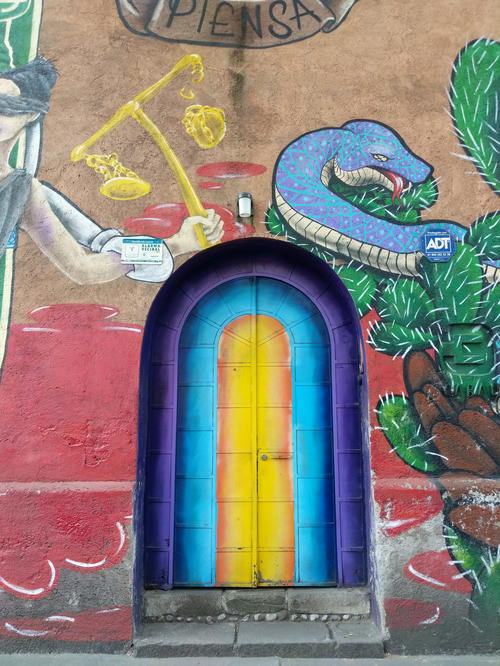 Santa Maria la Ribera
Santa Maria la Ribera is a neighborhood we were able to check out for the first time on our most recent trip to Mexico City. We went because we were on a mission to find the Kiosco Morisco, one of our top photography locations in Mexico City.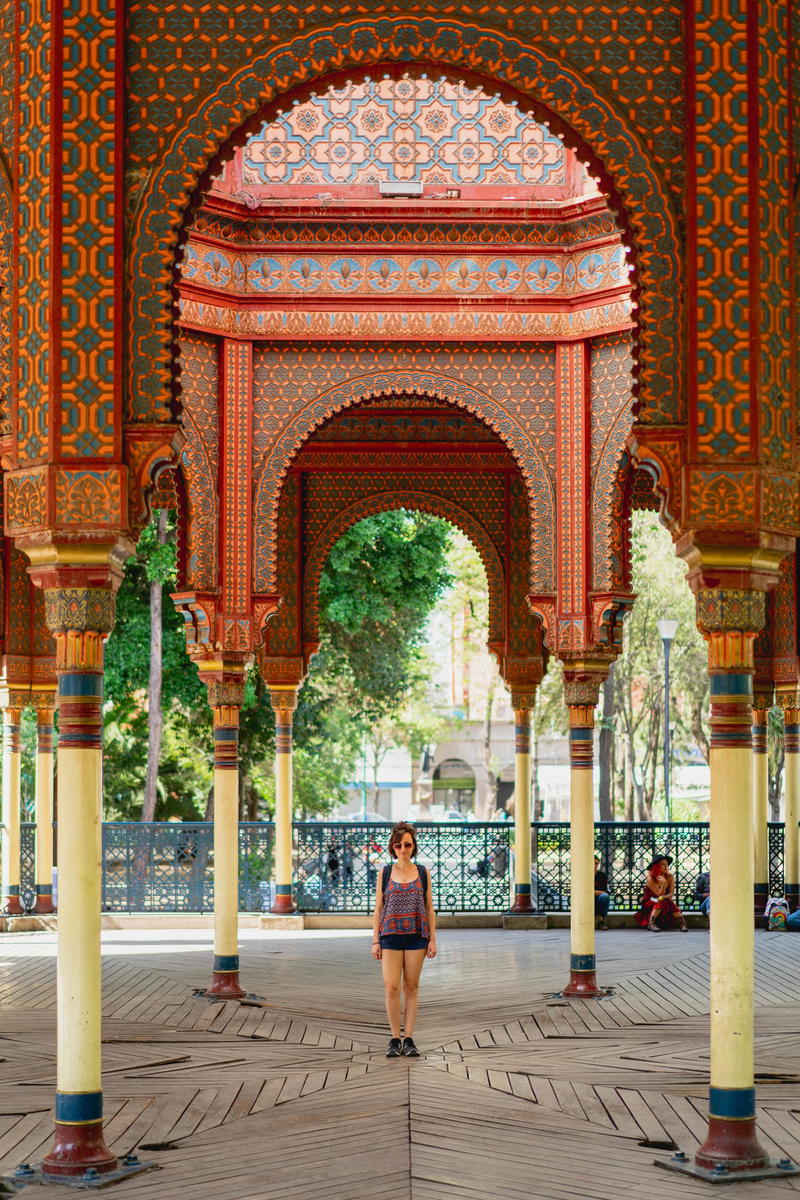 What's so cool about "la Ribera?" Well, it's a neighborhood about 3 km north of Juarez, with a neighborhood called San Rafael in between. (San Rafael seems fine, but doesn't have many green spaces.)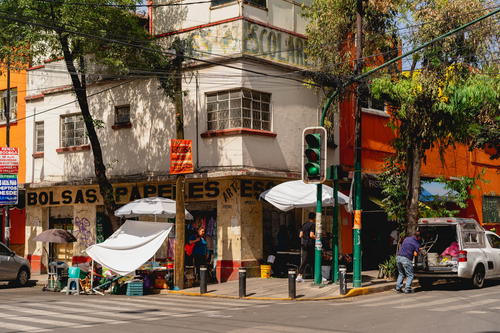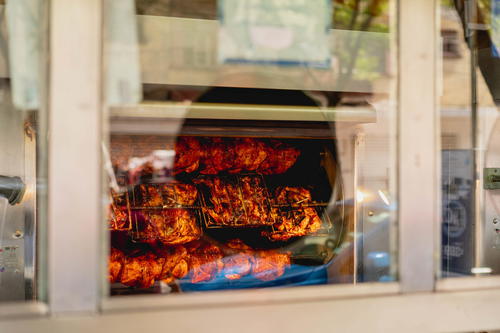 Santa Maria la Ribera has some nice quiet streets surrounding the more bustling ones that are close to its main park. The park itself is very green and relaxing, and we enjoyed sitting down for a cold drink on a bench while people-watching.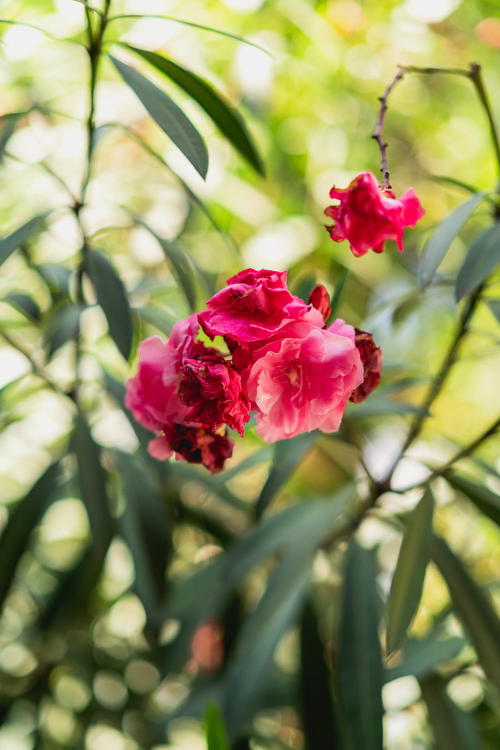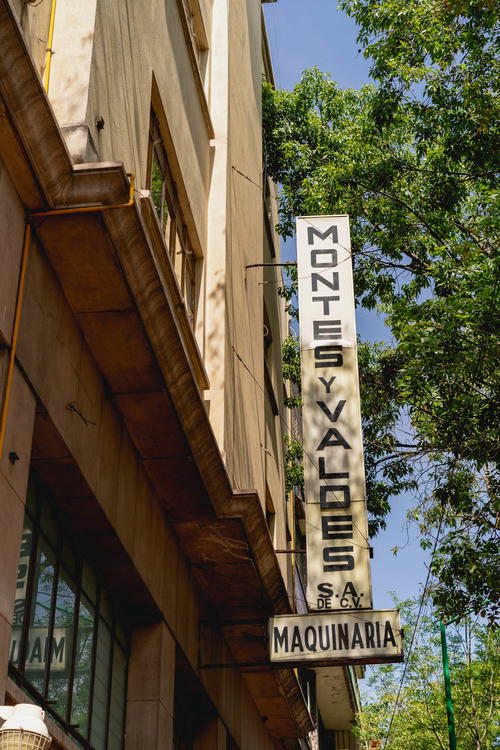 Santa Maria la Ribera is certainly not the center of all the action in Mexico City, but it's an idea of a nice area to live in if you'd like an authentic neighborhood with opportunities for peace and quiet, with quick access to Juarez and Alameda Central by bike.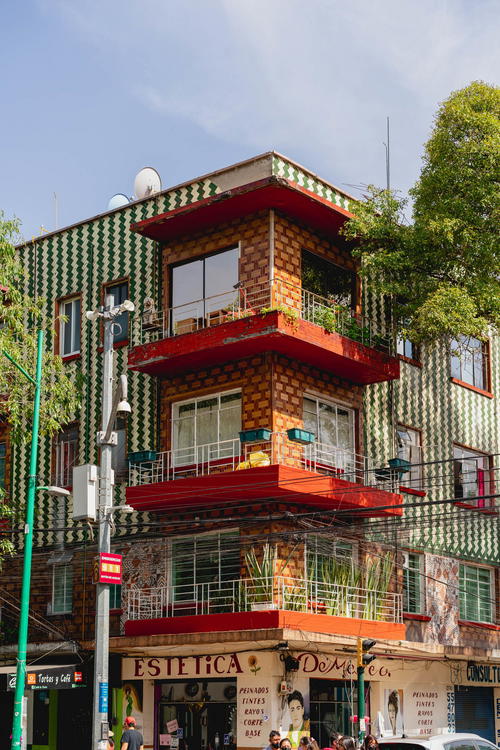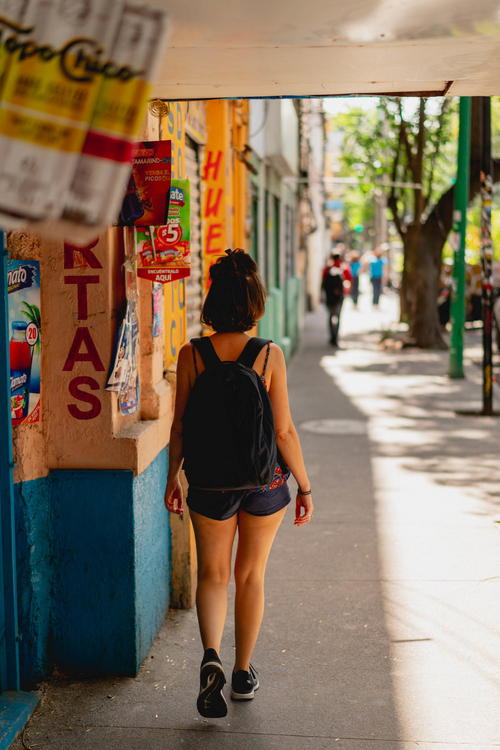 Some nice things to see and stop at in this neighborhood are Toco Cafe, Pizza Flamingo, Russian food at Kolobok, Oaxacan cuisine at Oaxacaquí and Italian food at the beautiful patio of María Ciento38.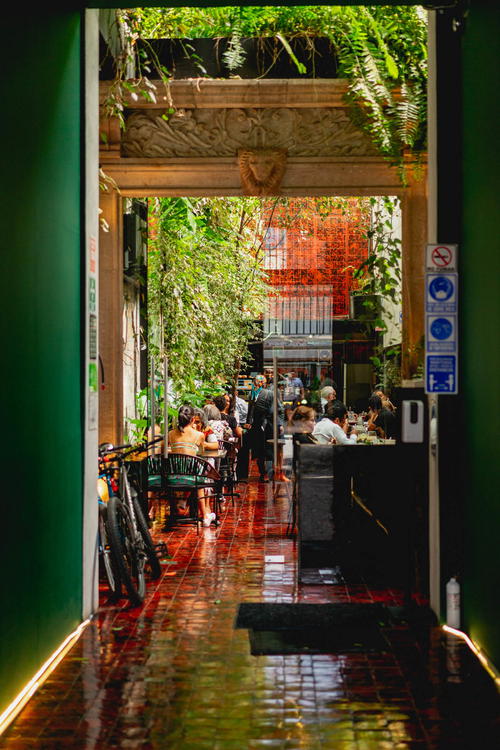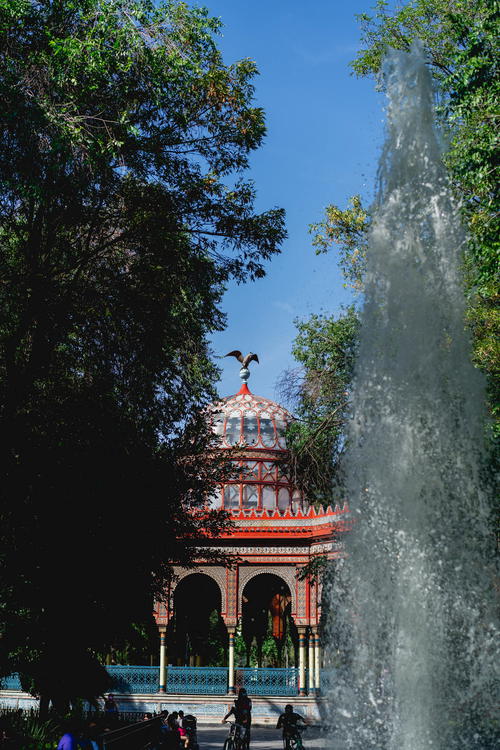 San Angel
We found San Angel to be a fascinating enclave in southwestern Mexico City where within 20 minutes you can be shopping at Decathlon for sporting goods and a mile later you'll be walking past renovated mansions on a cobblestone street on Calle Arbol.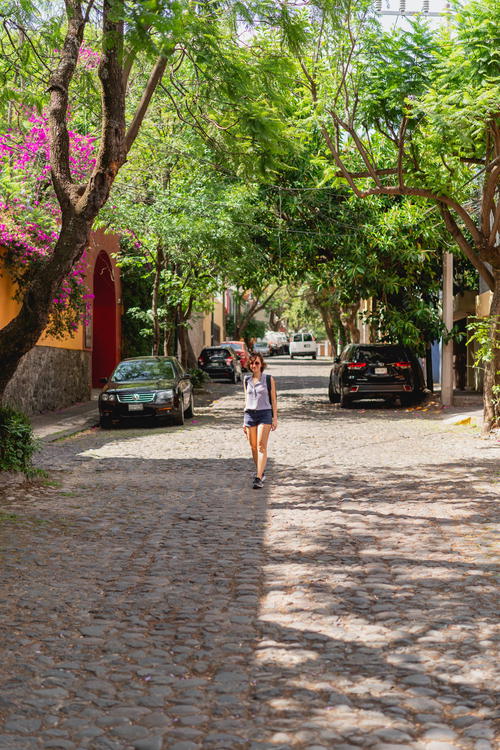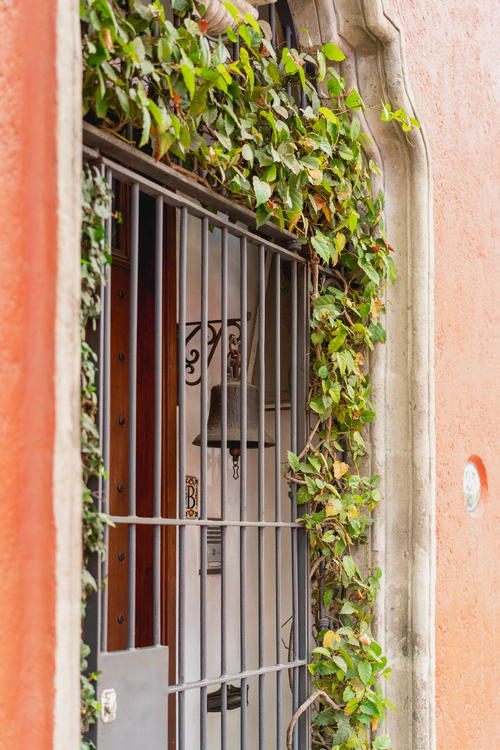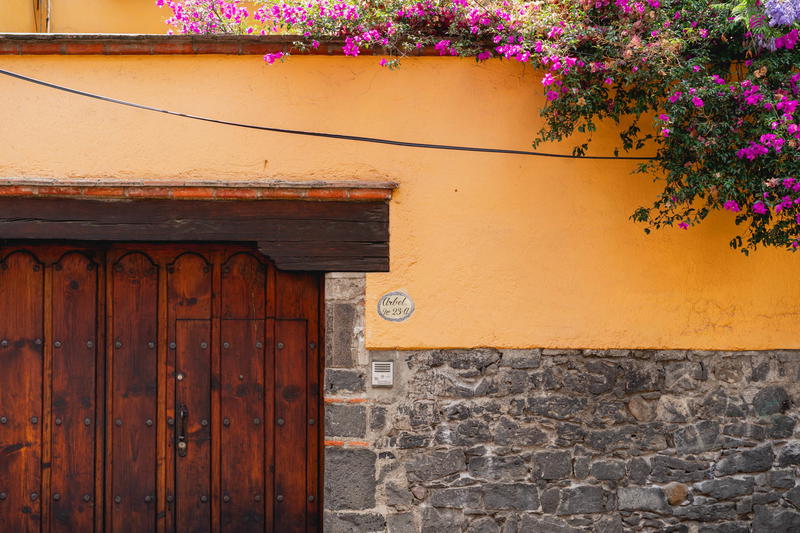 For those who've been to San Angel, they know why we're impressed. San Angel gets even ritzier, as you leave the public square of Plaza San Jacinto and head for a walk toward Frida Kahlo and Diego Rivera's former studio (now a museum called "Museo Casa Estudio Diego Rivera y Frida Kahlo"), you'll feel like you're in California, walking down Avenida Altavista.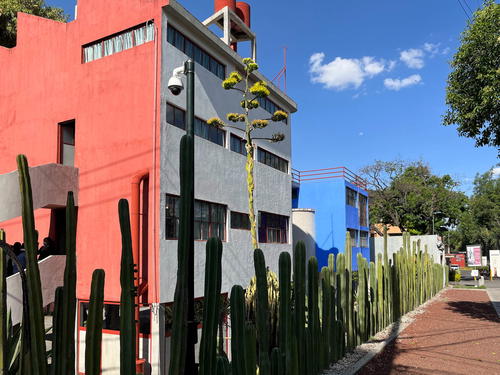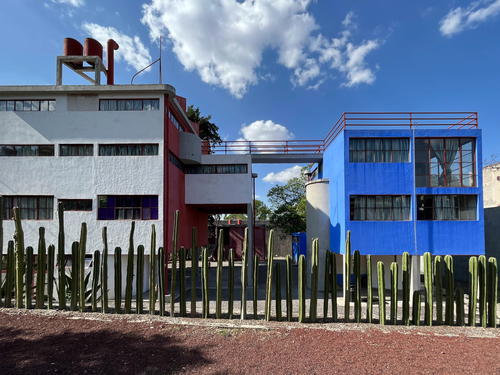 In fact, the shopping center at Altavista 147 (Altavista Uno Cuatro Siete) is absolutely gorgeous, with indoor sunlit dining and restaurants, luxury shopping like MaxMara and a convenient Starbucks.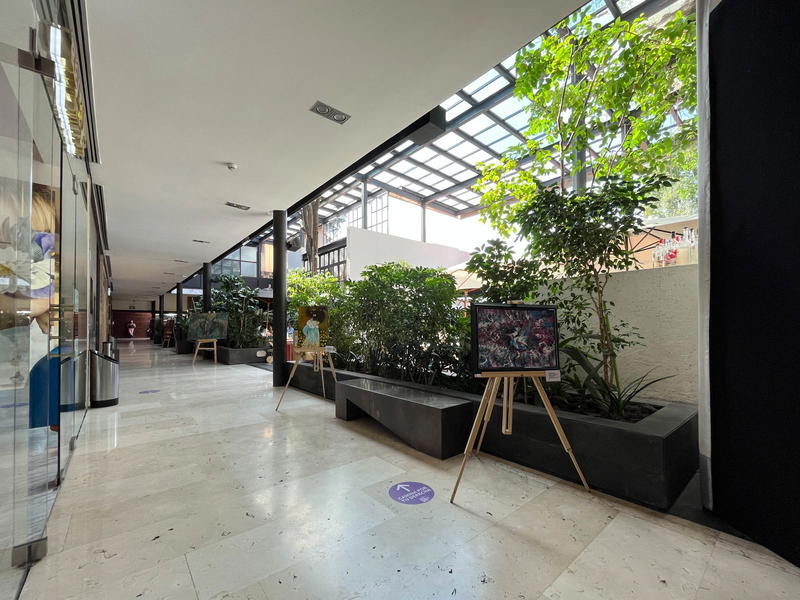 San Angel is known for being very safe, and in its upscale parts, it's not like the Mexico City you'll be seeing elsewhere. The San Ángel Inn, next to Frida & Diego's former studio, is a historic inn with a well-known fine dining restaurant.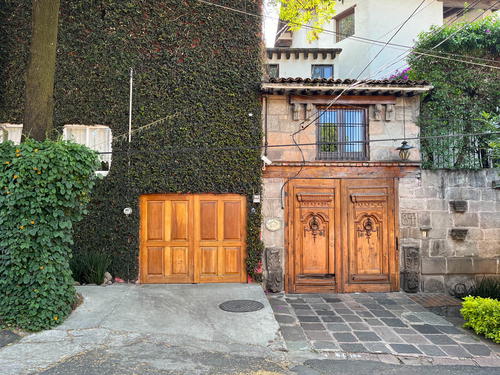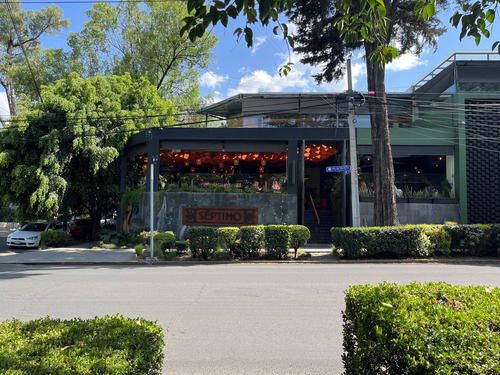 Overall, San Angel is not huge, and with its lack of street grid, you may find it challenging to get around (it's hilly, too), but would be a lovely place to stay while visiting Mexico City if you're alright with being away from the city center.
Other neighborhoods worth staying in
Colonia Napoles
Colonia Napoles is located south of Escandon, so it's even a bit farther from Roma and Condesa. Staying here will certainly be even cheaper than these areas, budget-wise. A fun fact about this neighborhood is that the streets are named after US states, so you'll see Calle Oklahoma, Calle Dakota and Calle Texas. It might make you laugh!
Roma Sur
Roma Sur is an up and coming neighborhood south of Hipodromo to the northwest and south of Roma to the north. Roma Sur is definitely where things are changing. There are lots of hospitals in this area, along with an assortment of Mexican restaurants offering up cuisines from all around the country like Hidalgo and Oaxaca. If you're into coffee, try Brown Caffeine Lab on Calle Tonala.
Anzures
Anzures is an area sandwiched between Polanco and Cuauhtemoc and it doesn't get too much attention. For what it's worth, this area is home to quite a few embassies, such as the Embassy of Bolivia and the Embassy of the Czech Republic. Typically, embassies are located in very safe areas, so it's a good sign for security in this region.
Navarte
Head further south from Roma Sur, and you will find both Colonias Navarte - Navarte Poniente (west) and Navarte Oriente (east).
While neither Navarte is talked about all too much, it is helpful that Navarte Poniente is connected to the Mexico City Metro at the Etiopia station. Both neighborhoods have a handy amount of tacos, with "Tacos Manolo" being particularly well-known. You will also find international food like Japanese, and vegan-friendly options for veggie-conscious travelers at Cafe Vegetal!
San Miguel de Chapultepec
This triangular-shaped neighborhood sits right south of Chapultepec Park and is an alternative to staying in Roma or Condesa. Several art galleries call this area home (take, for example Kurimanzutto) and you'll find quite a big array of commercial options for shopping, like Sandborns and the stores on Jalisco.
The area is connected by the Metro at the station called Constituyentes.
Enjoyed our article?
Consider supporting us! We're a 2-person team (learn more about us here) and your support enables us to create quality content. Thank you!