The Best Travel Tips to Know before Traveling to Yangon
Updated on September 11th, 2023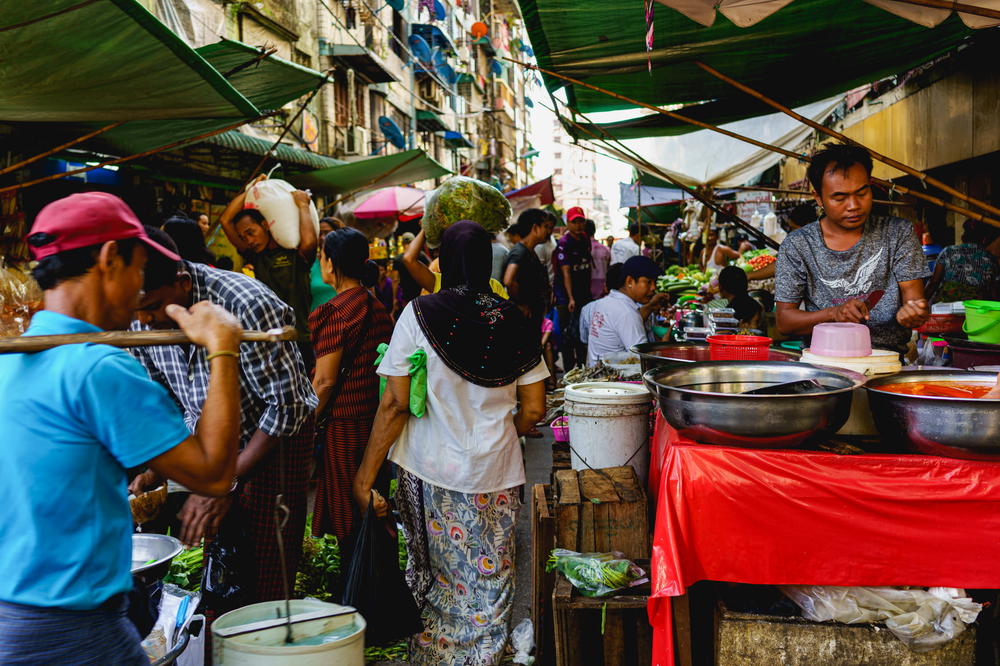 You can explore Yangon with a one, two or three-day itinerary and it's not hard to visit all of the best markets, temples, landmarks and sights to see, along with some of the best food and cafes.
This article may contain affiliate links. We earn a small commissions when you purchase via those links — and it's free for you. It's only us (Becca & Dan) working on this website, so we value your support! Read our privacy policy and learn more about us.
Table of contents
Close table of contents
2023 update: Myanmar is still going through a period of civil unrest, according to the US State Dept. at travel.state.gov. Travelers are asked to "reconsider traveling to Myanmar (Burma) due to armed conflict and the risk of wrongful detention of foreigners. The Travel Advisory for Myanmar (Burma) was renewed on July 24, 2023, as "Level 4: Do Not Travel." For more information on this topic as well as developments, please visit the US Dept. of State website.
Ready for taking a new trip abroad? Chaotic, frenetic, flavorful and colorful, Yangon is a place we arrived in and immediately wanted to explore. Luckily, we were jet lagged and at 7 a.m., we were already wide awake and the sun was already out.
With four days in total during our trip during which we could get to know Yangon, Myanmar, we pinpointed places of interest and determined where we wanted to spend our sunsets (cue all those gold pagodas and rooftop bars) with our travel cameras in hand.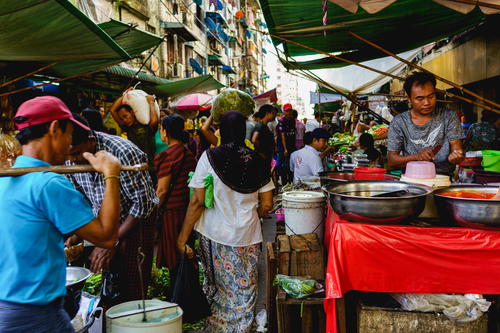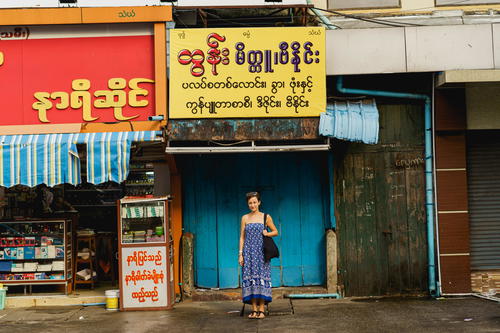 We hope you'll like Yangon, as you get to know its diversity, mix of cultures, street food, gem markets and golden Buddhist temples. Yangon is one of the safest cities to travel in for both first-timers in Southeast Asia and solo travelers alike.
The following list and questions with answers below were developed from both our experience and the recommendations we received from friends and expats who live in Yangon full-time. Enjoy!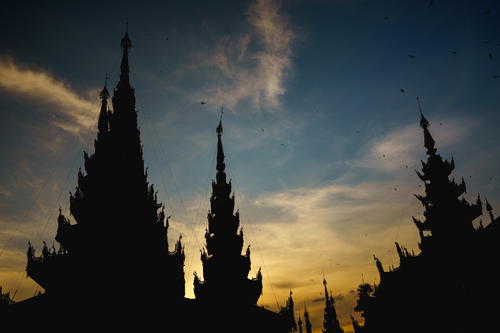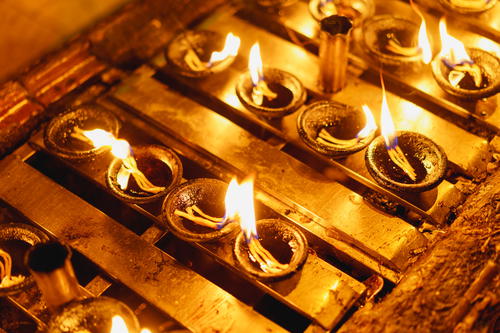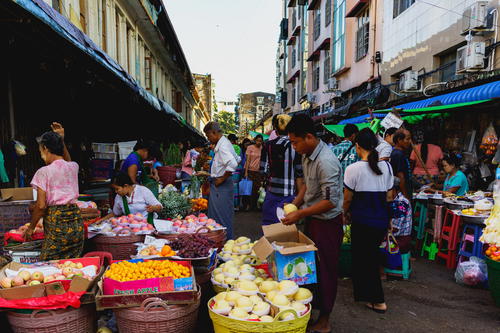 Essential Must-Know Things About Myanmar
If you plan to be traveling in Yangon, check our list of everything to know about travel in Myanmar, to help with things like how to get around, what kind of outlets Myanmar has, money, language and more.
Transit & Essentials in Yangon
To get around Yangon, we nearly exclusively used Grab, although we did try the Circle Train and the public bus (with the help of a local)!
Yangon International Airport
If you fly into Myanmar, you'll fly into either Yangon or Mandalay, the two main international airports. Yangon International Airport (airport code RGN) doesn't have such an impressive arrivals area, but when we came back for departing, we were impressed with the array of upscale shopping before the gates that seems to have been built for the large number of Chinese visitors who now come annually to travel in Myanmar.
Despite the affordable prices of most things in Myanmar like bottled water and snacks, we were surprised to see that everything in the news and snacks store was price in US Dollars and extremely overpriced, even for American airport prices! For this reason, we're glad we had Priority Pass so that we could hang out in the airport lounge and have drinkable water and snacks as needed.
KBZ Bank and Getting Money in Myanmar
KBZ Bank is all over Yangon and Myanmar, and has ATMs that work in English. See our guide to Myanmar to learn about ATM fees and more about Burmese Kyat, and remember that it can be a smart travel money tip to call your banks before you go.
Best Yangon Neighborhoods to visit
Most points of interest are between Chinatown and Downtown, but to get a full picture of the city, you can expand into People's Park, Kandawgyi Lake and Inya Lake.
Chinatown, Yangon
We really liked Chinatown, somewhat because of how its falling-apart buildings wit Chinese signs reminded us of taking photos in Hong Kong, and also because its plethora of street life and 'things you can do on the street' reminded us of walking around Hanoi.
Chinatown is not completely Chinese, so don't be fooled — within Chinatown, there are ethnic Burmese people, people of Indian descent and others. A popular landmark is the Kheng Hock Keong Buddhist temple, built in the 1800s by Chinese ethnic clans.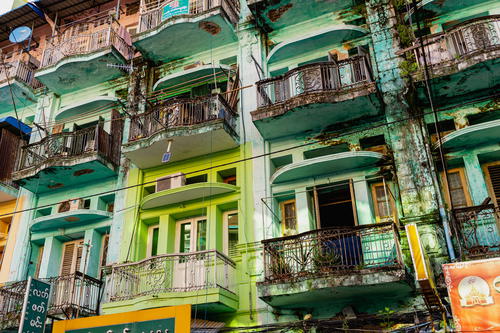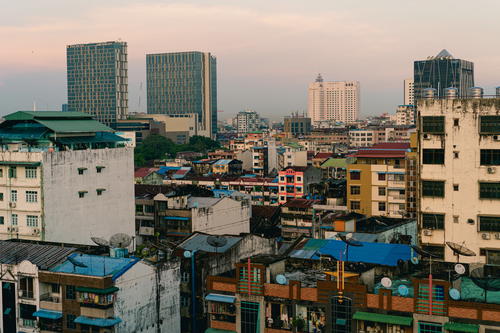 Downtown Yangon
"Downtown" is the area to the east of Chinatown, where you will find most business, along with places of interest we list here. There are many religious, government, architectural, colonial and social institutions here, and walking around is simple because the streets have numbers.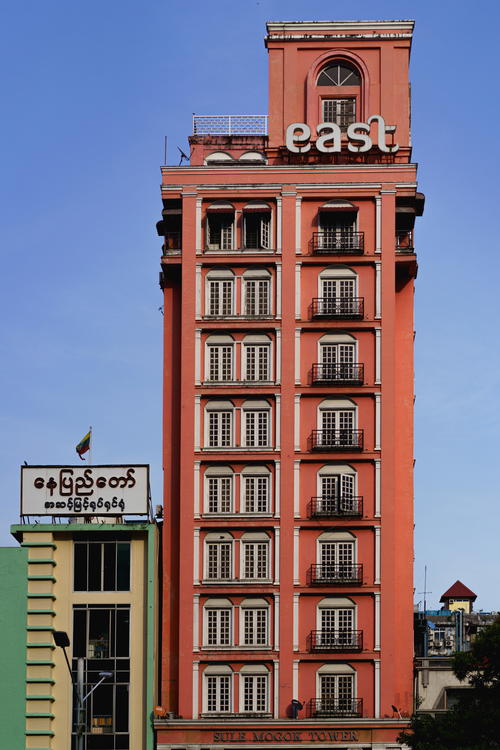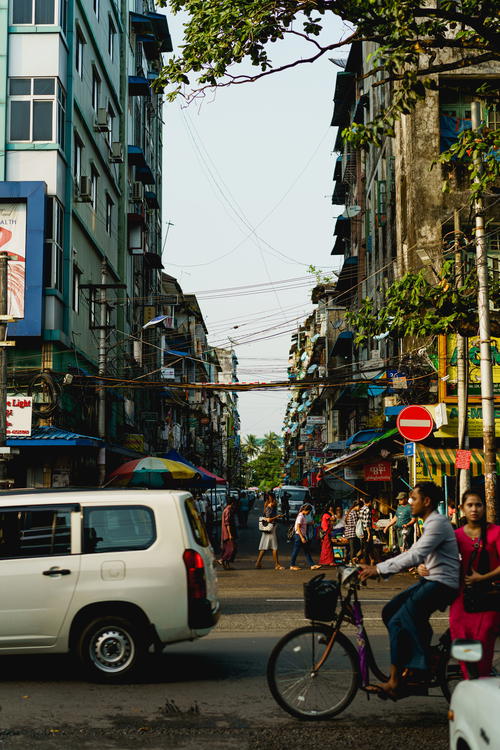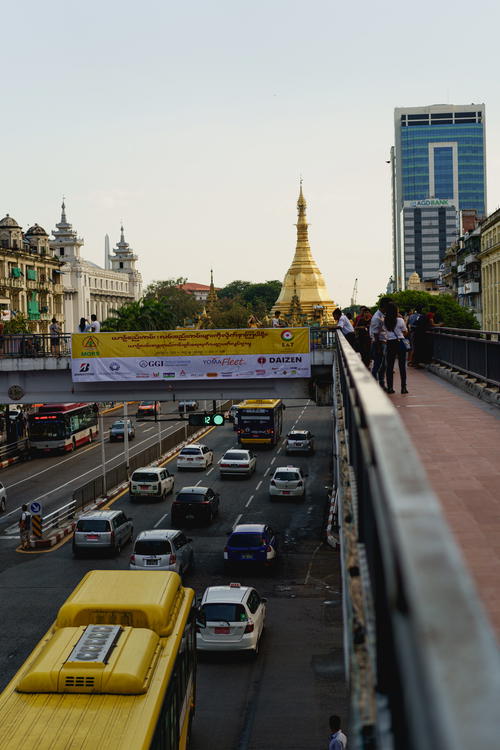 Best restaurants in Yangon (traveler favorites)
You probably know that we focus on health when we travel and typically don't eat out too much. In Myanmar, we wound up not staying anywhere with a kitchen because most hostels have a cafe instead of kitchen space. For this reason, we ate out for a few meals a day (no regrets, as you can find so much reasonably-priced food!).
Green Gallery Thai Restaurant
This is a delicious little restaurant with only a few tables, located in Downtown. Popular among expats, we were taken here by an expat friend and everyone dining on a weekend evening was an expat. The menu lists traditional Thai food, and mind-blowingly delicious red and green curry for not too steep a price.
Fu Xiang Yunnan Xiaochidian
This is a Chinese restaurant on 19th Street (Lower Block) that is pretty no frills, and not much English is spoken, but they had tomato egg with rice and tomato egg soup, which is why we went in. Prices are rarely higher than 3000 Kyat, which is $2.
Genki Sushi
Genki Sushi is an Asia-wide sushi chain that works much like the car-sushi restaurant we ate at in Taipei. After ordering on a touch-pad, your sushi will arrive at your booth on a wheeling … dog. It's hard not to keep ordering more and more, and the prices were fine, considering we were in the Junction City mall, not an eatery on the street. Sushi rolls started at around $1 and increased with the type of fish.
Hair and Nail Salons
There are a good number of beauty salons between Chinatown and Downtown, with most salons providing services like threading, massages, nails and haircuts.
O'2 Nails Bar
Looking for a nail salon and getting led astray by Google Maps, I found O'2 in the Junction City Mall. The ladies initially quoted me for a gel manicure and pedicure, but if you ask for "OPI" anywhere, it seems, this will clarify that you want a regular manicure or pedicure. I paid 10,000 Kyat for a simple pedicure.
Hong Fa Beauty Salon
Chinatown has a good number of hairdressers, and this one was recommended to us by our hostel staff because it was one block away from Baobabed Hostel Yangon on Sint Oh Dan Street (Lower Block) near Maha Bandula. Staff did not speak English, but Becca got by with Mandarin Chinese, and the staff smiled when we said 'thank you' in Burmese (je-zu-ba). We both got haircuts for 6000 Kyat here.
Best rooftop bars in Yangon
Skyline Bar by Great Garden Bar
This is a rooftop bar that not many seem to know about, despite its excellent location near Chinatown and close to lots of hostels.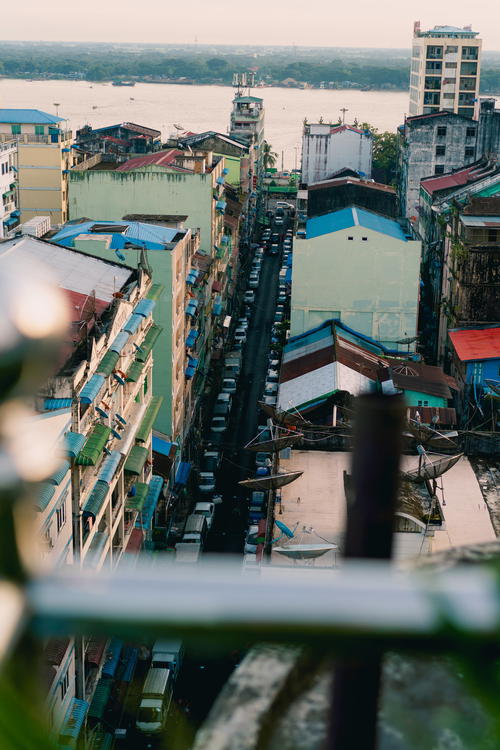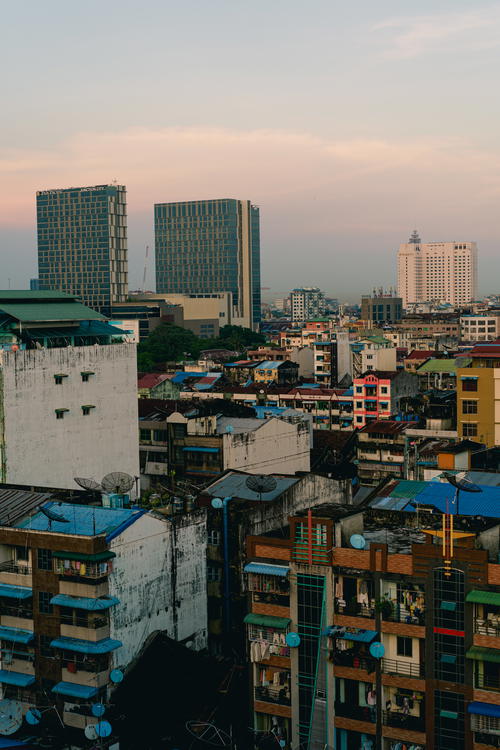 Hotel Esperado Rooftop Bar
For a rooftop with a view of the Shwedagon Pagoda (and blocked to the south by the new Wyndham hotel tower) as the sun goes down, check out the top floor of Hotel Esperado near the smaller of the city's two central lakes. This is a place where you'll want to use credit for once (yay!), while noting that the menu only quotes drinks in USD (not Kyat). Guess they know their audience.
Best Cafes and Bars in Yangon
Hapa Cafe
Hapa Cafe came recommended to us by a friend who knows the owner. We stopped by, and although the owner was not around, the barista was very friendly. Interestingly enough, Hapa (at the time when we went) was "pay-what-you-want," so there was no set price for any drink. Very unique!
A150 Chinatown Bistro & Bar
An expat friend invited us here. This bistro and bar is three towering floors in an old building, and note: there either is not much AC or it doesn't work, because this place was hot. In any case, you can get baijiu (Chinese grain spirit) cocktails here, which is unique, and I didn't even find this in much of China! The menu is Chinese-themed, with some full meals, but mostly snacks and bites to share.
Best Shopping Malls and Markets in Yangon
Marketplace at Junction City
Junction City is a big indoor shopping mall (a great escape into air conditioning) with a wide range of shopping. You'll find the grocery store CityMart on one of the upper floors, and there, you can get a range of goods from other parts of Asia, along with some foreign products and Western items. There's also lots of (clean) fresh produce and household goods like toothpaste, shampoo and cleaning products.
19th St BBQ Night Market
Without having known it when we booked our nights at Baobabed Hostel on 19th St., the Upper Block (north block of the two) turns into a Burmese BBQ (think grilled meat skewers, not hot dogs and burgers) pedestrian market, with restaurants putting tables on the street and lots of Myanmar beer flowing all around.
Even if you don't want to eat, go check it out for the scene! This is a popular place for both locals and travelers.
Yangon Weekend Book Market
Unbeknownst to us, there was a block-long 'book market' in full swing when we visited the Secretariat. You'll find it on the street with the entrance to the Secretariat block, which is on Theinbyu Road. It's good to support these booksellers, who are selling books both in Burmese and English at affordable prices.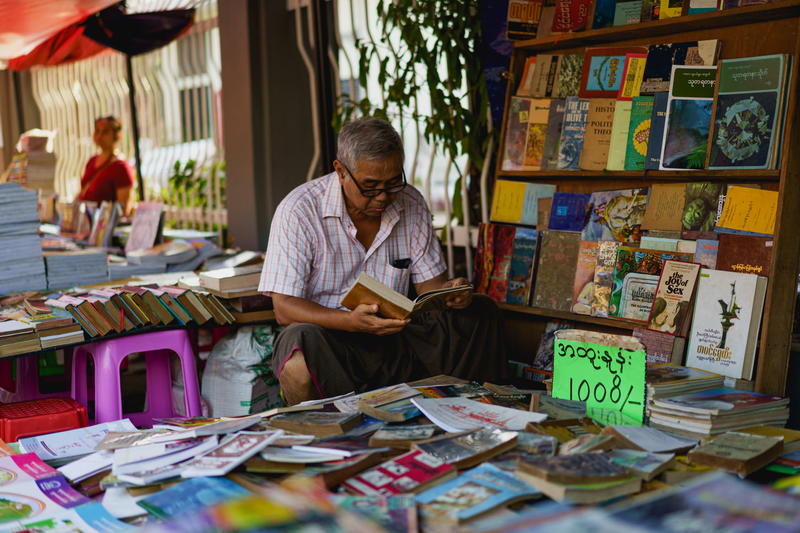 Danyingon Market
We were brought to this absolutely massive produce and fresh goods market by a local man we met on the Circle Line. We never would have found this market otherwise, and there were 0 other foreigners or visitors who were not Burmese. For this reason, we may have been the attraction! This huge market has a section for vegetables, for spices, for fruit, for fish, for bamboo and for other fresh foods. It seemed endless. Danyingon Market is in rural Yangon off the Danyingon stop or the stop before it (because it's so big, you can exit the "circle train" at either).
Helpful Tip
If you want to visit, look for the giant edifice with the silver roofs. Keep in mind you might be the only tourist.
Bogyoke Market (Scotts Market)
We pictured Bogyoke Market being more like a food and home products market, but actually, this market focuses on textiles, clothing, gems and gold jewelry. There are countless shops selling jade, rings, jewels and other types of shiny items, along with vendors selling traditional Burmese clothing and 'backpacker' clothing. If you want to come home with souvenirs, this is easily the place at which to do your shopping.
Helpful Tip
Bargaining is welcomed and you can consider that most prices are meant to be negotiated.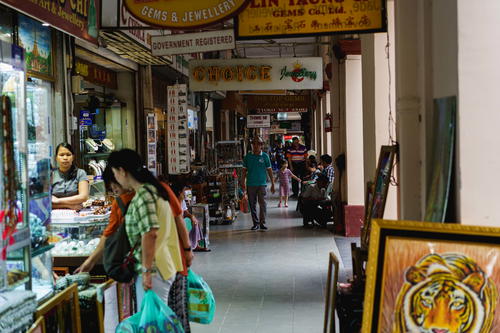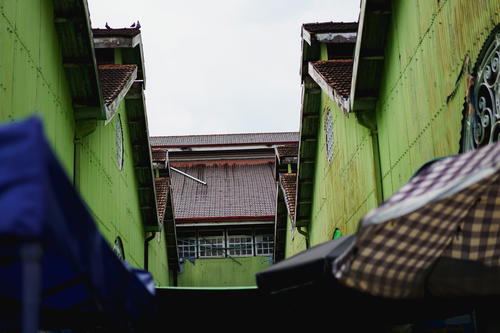 Sightseeing and Places to See
There are so many places in Yangon to see, ranging from religious sites to architectural heritage buildings to gardens. Grab your camera and get ready for awesome diversity in this city.
Maha Bandula Park (Maha Bandula Garden)
This is a city garden with a manicured garden, pathways and trees, and a sizable obelisk monument in the center. This is a place where you'll see lots of families and couples hanging out and relaxing (despite the heat). We were overheated, so we did not stay long.
Helpful Tip
Go for a cold brew at Hapa Cafe nearby to cool off after sweating through this sunny garden.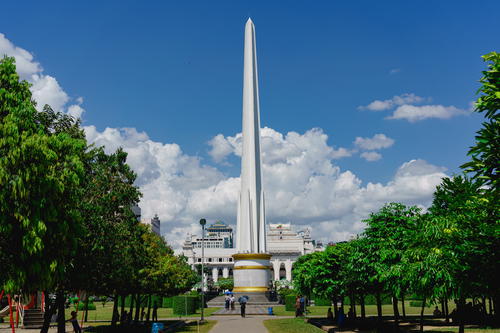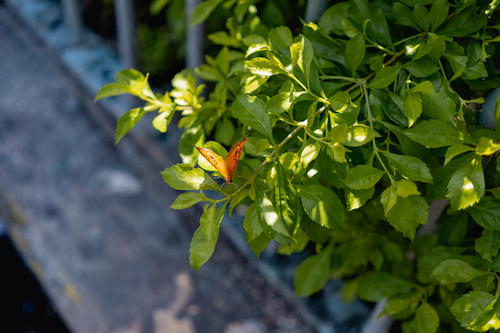 Strand Hotel
We checked out the Strand Hotel on our final day in Yangon, and what a treat it was. This is the very top end of accommodations in Yangon, and it is a beautiful hotel property, part of the Leading Hotels of the World. Not only is it a historic landmark, but it has been revamped in a classic Victorian colonial style. If you'd like to go for a bite, they have a cafe and an upscale bar. The atmosphere is excellent.
The Secretariat
Our expat friend insisted multiple times that we make our way to "The Secretariat" while in Yangon, and while we thought we had already walked past all the landmarks on the Lonely Planet Colonial Architecture walking tour, we had missed this one.
Helpful Tip
Find other tips like this in a Lonely Planet guide to Myanmar (Burma). Get yours on Amazon or Bookshop.org
The Secretariat is important in Myanmar's national history because it was the seat of the colonial British empire and was also the place where Aung San and others of the Burmese independence movement were assassinated.
During our time of visiting, much of the Secretariat compound was getting a face-lift and was under construction, but we were able to get into the second floor of the main building to get a view of the rest of the buildings. There is a cafe, if you need a coffee or cool beverage after walking across Downtown to get there.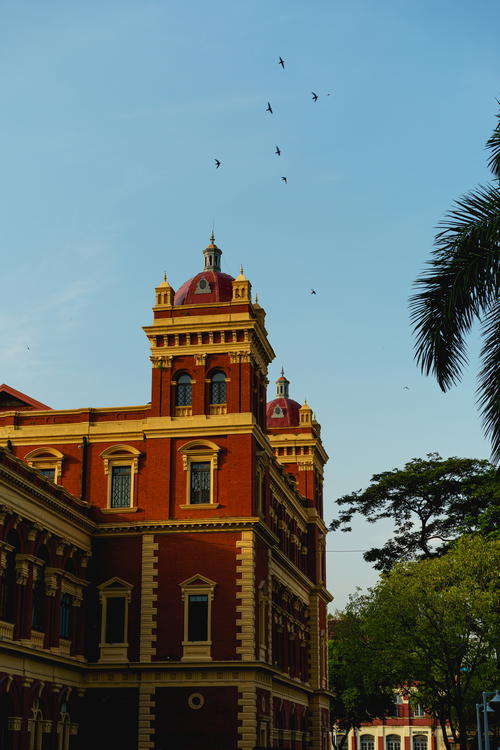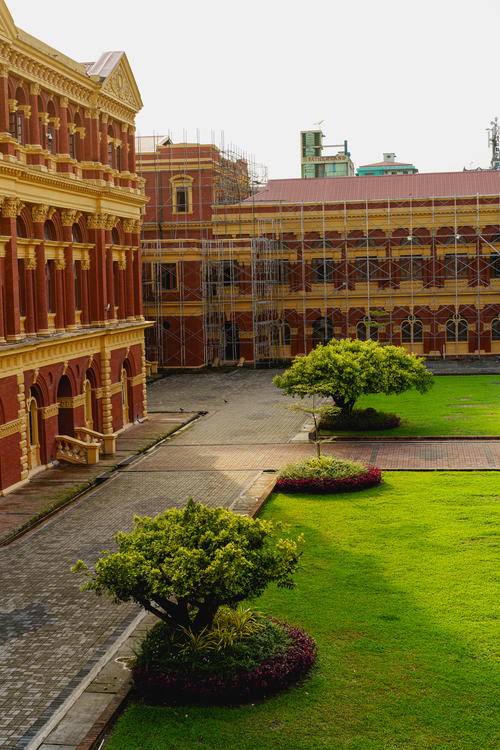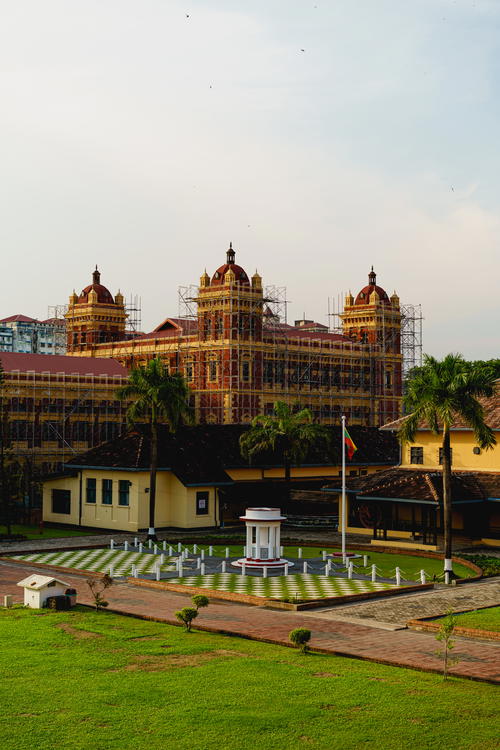 Musmeah Yeshua Synagogue (Historic Synagogue of Yangon)
A Jewish synagogue? In Myanmar? Yes, it's true! It's the only Jewish house of worship left We loved visiting the Musmeah Yeshua Shul/Synagogue, which is a must-see on any walking tour or day out in the Chinatown-Downtown Yangon areas. The synagogue has a fascinating history, tracing back to the Baghdadi Jews, who came to Myanmar and set up a community. It was finished in the late 1800s. Today, Myanmar has about 20 Jews in total, and the synagogue is a landmark for Jews and all visitors to the country who want to see this architectural gem steeped in a fascinating history.
Helpful Tip
Admission is free, donations are encouraged and visiting times are slightly limited, so try to check in advance!
Sule Pagoda
Sule Pagoda is the downtown golden pagoda that rises from the street and essentially has all traffic built to go around it. This is one of the most accessible historic Buddhist sites in Yangon because of its location smack in the center of the city. We liked getting a view of it from the network of pedestrian bridges that go over the streets, surrounding it. While we did not enter the pagoda (there is a small admission fee and you must be dressed appropriately), we suggest visiting inside, if you are starting your trip and would like to see a temple.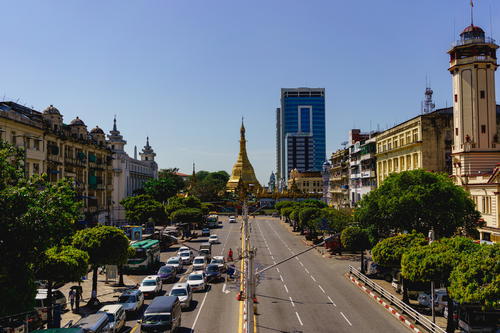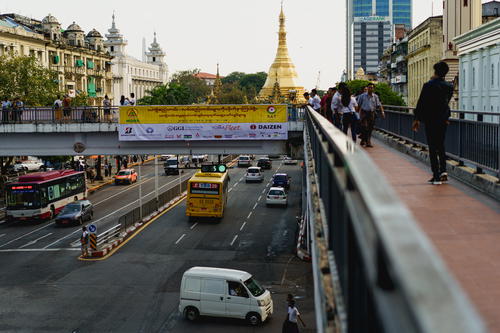 Yangon Circle Line Train
The Yangon Circle Train is worth being part of your visit to Yangon. This somewhat-rickety vintage train (originally from Japan, even with exit instructions still in Japanese) goes in a circular route around the outskirts of the city and taking a ride on it gives you a window (literally!) into the lives of local communities outside the city center.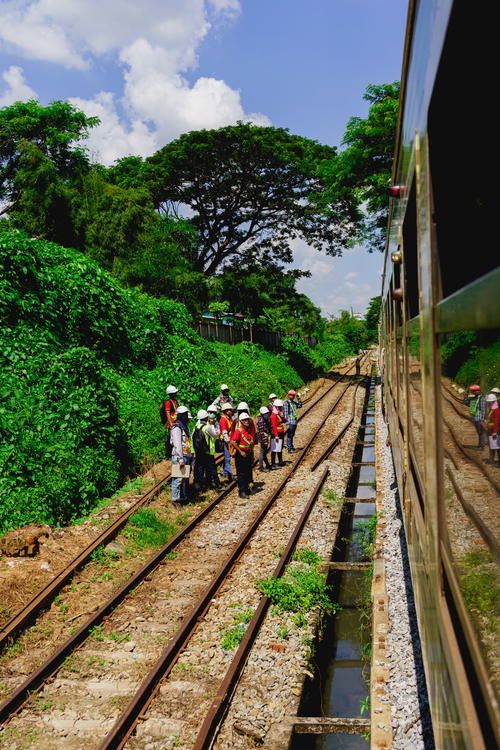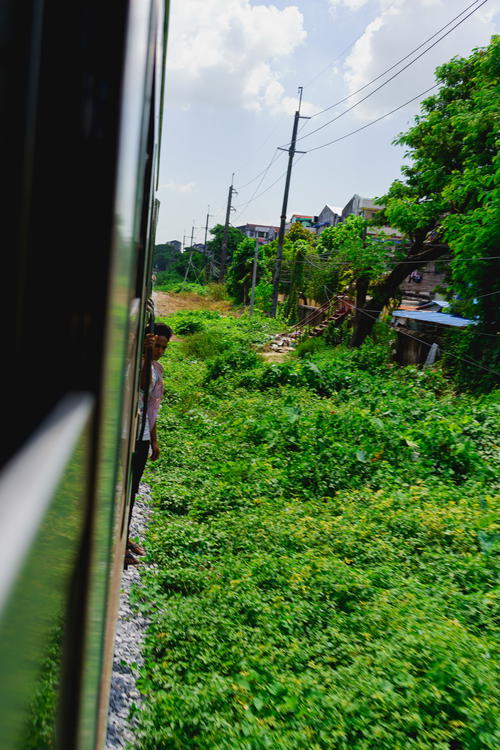 What we liked most about our trip on this train (one way, from the main city train terminal to Danyingon, the terminal station in the clockwise direction at the time of our visit) was the hustle and bustle of the train passengers as they shuffled on and off, but also that locals wanted to practice English with us and tell us about their city. A ticket costs 200 Kyat, or $0.13.
Helpful Tip
Keep in mind that the train does not have AC nor working fans (although the cars were built with both, it looked like), so it is rather warm during the entire ride (OK, it was steamy), and we suggest bringing enough water to get you through the trip, but not so much that you'll need to use the bathrooms on board (we didn't see any — only heard that there were some — and had no interest in finding them).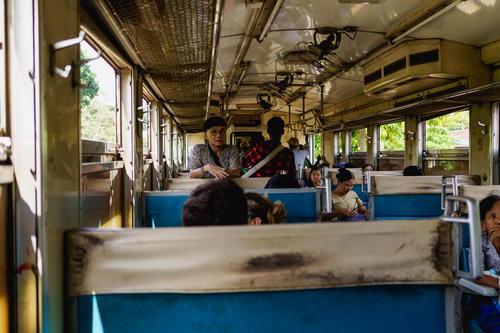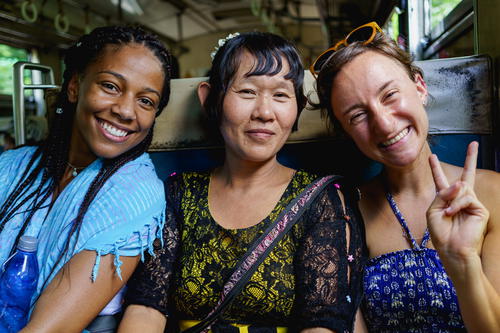 Shwedagon Pagoda
Shwedagon Pagoda is the postcard scene of Yangon. This is where you will feel like everything is dipped in gold and it's hard to take a bad photo. We found these pagoda grounds to be some of the most unique scenes we've ever laid eyes on, as the massive golden stupa rises from the ground and reaches toward the sky. Surrounding the central stupa are pagodas and temples, where locals come to pray.
Helpful Tip
What to bring: Wear sandals that slip off, and bring a sarong or shawl (women travelers) to cover shoulders. If you're a guy, come wearing any travel pants or bring a longyi, which you can easily buy in the city, if you don't want to pay to rent one.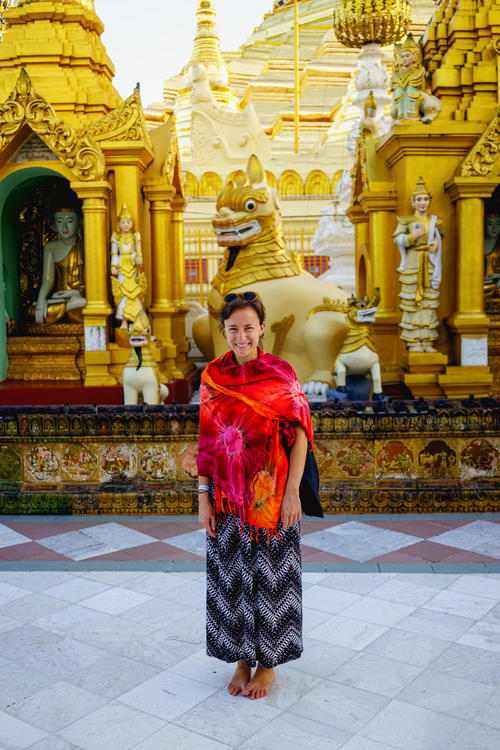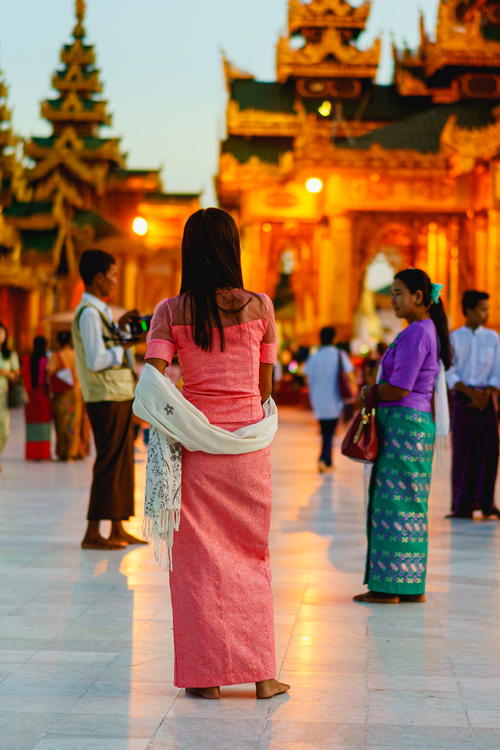 If you are interested in Buddhism, this is a great place to take a guided tour for not too steep a price. There are upright Buddhas, reclining Buddhas and more.
There is admission for foreigners is 10,000 Kyat ($6.50, at 1530 Kyat to a USD in October 2019). The admission is not the same for Burmese nationals, as they come to the pagoda as a religious trip or daily event.
Did you know? The gold and gems at Shwedagon Pagoda are worth $3 billion.
Helpful Tip
Go at sunrise or at sunset, and if you go at sunset, stay past dark, when the giant stupa is lit up.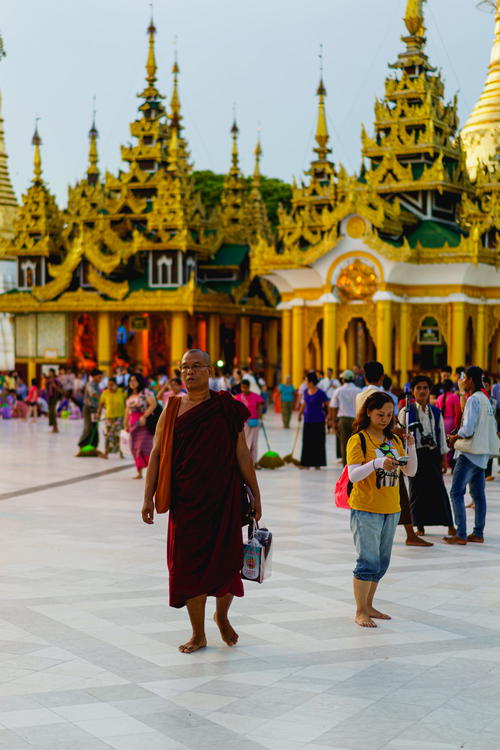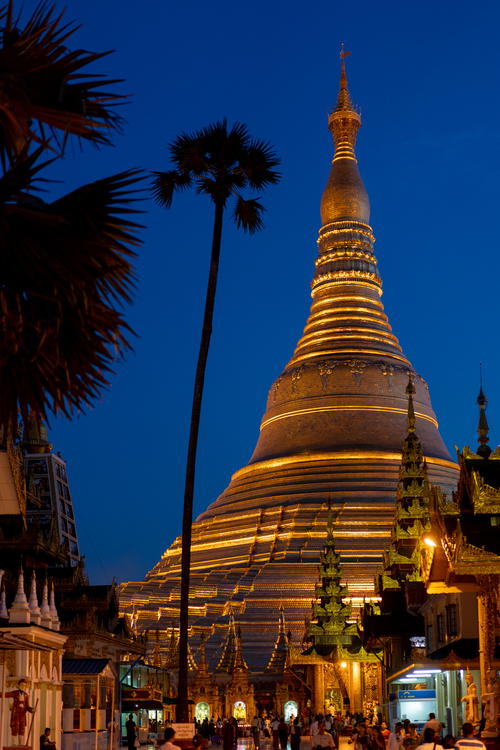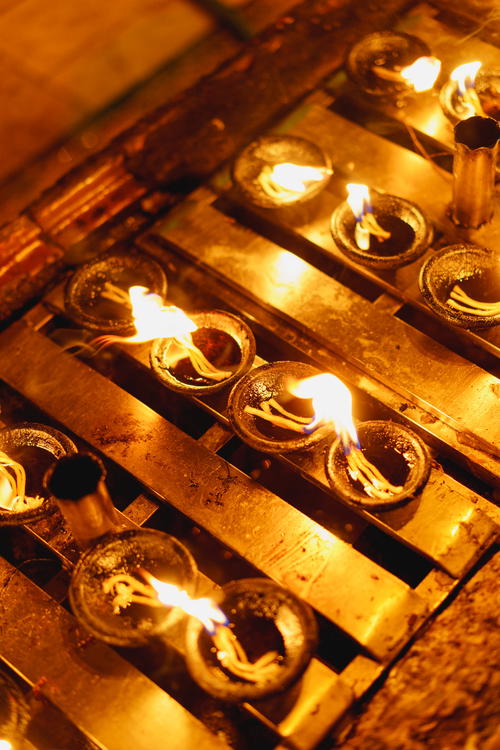 Mogul Shiah Jamay Mosque
This beautiful white mosque is free of charge and is located only a few blocks from the synagogue and other temples of interest. For entrance, there is a very clear sign that the dress code demands no spaghetti strap blouses, pants or skirts above the knee or shoulders left uncovered. Taking photos is fine, but please be respectful of anyone engaging in prayer.
Peacock Lobby Lounge at the Shangri-La
If you need a break and you're in the Sule Paya area, check out the five-star Shangri-La Hotel, where the lobby is a nice place to relax and enjoy some AC. There is also some upscale shopping, and a connection to a fancy shopping mall on the same block.
How to pick the perfect accommodation in Yangon (location)
It's important to decide where to stay during a Myanmar trip. Staying in Yangon is pretty simple because most hotels, guesthouses and hostels are all within Chinatown and Downtown, which are safe, accessible and straightforward because the streets are in a numbered grid. If you're traveling solo, a hostel is great for meeting other travelers.
How to find Yangon accommodation (amenities)
To find accommodation in Yangon, we suggest using Hostelworld for hostels and Booking.com for hotels.
What to look for in accommodation in Myanmar
We found it helpful to filter by rooms that had air conditioning, breakfast included, free WiFi, a 24-hour reception desk (we arrived at midnight for our flight in) and a location close to what seemed like places of interest.
While we stayed at the Baobabed hostel chain during our entire trip (Baobabed has hostels in Yangon, Bagan and Inle Lake), we did hear that Ostello Bello Hostel is an awesome place to stay in both Bagan and Inle Lake.
How much time do you need before booking?
Travel in Myanmar changes year by year. Our friends who went in 2013-2014 had the issue of a shortage of hotels, higher prices and the need to book terribly far in advance. Things have changed in favor of the traveler by now, and to our advantage, there is a wide range and great amount of places to stay, more competition in prices and less need to book far in advance.
We booked our hostels one month out before our trip would begin, and this was because we wanted to secure private rooms at hostels. It's a good thing we did, because we stayed at (in our opinion) the best hostel in Yangon and scored one of only two private rooms in the whole property. If you travel in low season and you're looking for a standard room in a hotel or a dorm bed, these two types are much easier to come by and you could probably book between one day and one week in advance and find something.
We did not visit Myanmar in high season, as we like to travel in low season to save money, so we cannot speak to diminishing availability of places to stay. To be safe, we'd suggest booking as far out as you can, and getting cancellation protection.
Should you stay in a hotel or a hostel?
Staying in a hotel or a hostel is entirely up to you. Having stayed in both hotels and hostels for many years, we've chosen our happy medium, which is a private room (usually with private bath) in a hostel.
Stay in a hostel in Myanmar
This way, we get to experience the community, social aspects and fun events that hostels put on, and we also have privacy, peace and quiet and have complete control over the noise level and security in our own room. You can read more on our opinion about hostels!
Stay in a hotel in Myanmar
If a hostel is not for you, stay in a hotel! There are so many to choose from, from top-end like the Strand Hotel and Shangri-La (both in the $200-350 per night range) to local hotels that you can book in most of the country for $20-40 a room. Keep in mind that you will get what you pay for, so expect amenities to be less on a shoestring budget.
Best Backpacker Hostel in Yangon, Baobabed Hostel Review
We liked Baobabed Hostel Yangon a lot, with the Yangon location as our favorite of the three. The Yangon location is a historic house-turned-hostel, with narrow wooden staircases and some architectural charm.
The top floor is the two private rooms, which each are located at the top of their own narrow staircases. Both private rooms share the (very big) communal bathroom on the third floor, which has a good number of showers and bathrooms. We found it to never be full.
The other floors have dorms and more bathrooms, and the second floor has a 'chill room,' which has bean bag chairs and a small library of travel and multi-language books. You can hang out here after your check out and before your night bus or flight, or if you arrive on an early flight or bus and have to wait until your room is ready.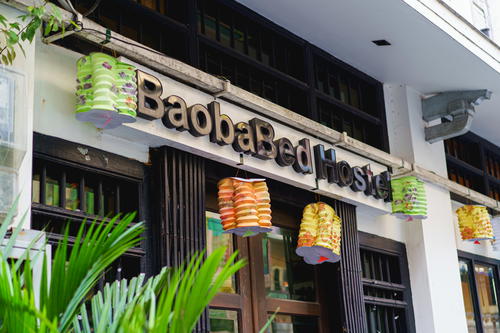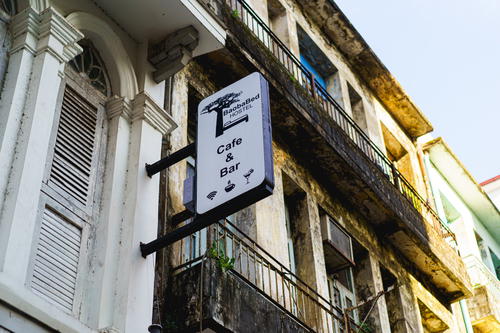 At 4 pm every day, the staff offers a traditional Yangon snack for anyone who wants to try! There is also a cafe with a brief menu of lunch and dinner foods, a bar for happy hour drinks and the lobby, which functions as a social space and also the breakfast room. It's here that friendly staff will help you plan your day, help you book a night bus or a trek and might even teach you some phrases in Burmese.
How to prepare for a Southeast Asia Trip
Ready to jet? Don't forget to bookmark our minimalist packing guide and this checklist of ways to travel with your partner.
Moving onward in Myanmar? See the best things to do in Inle Lake and tips for travel in Bagan.
Enjoyed our article?
Consider supporting us! We're a 2-person team (learn more about us here) and your support enables us to create quality content. Thank you!