Best Travel Cameras: 8 Excellent Choices for Your Next Trip
Written by Dan
•
Updated on August 4th, 2023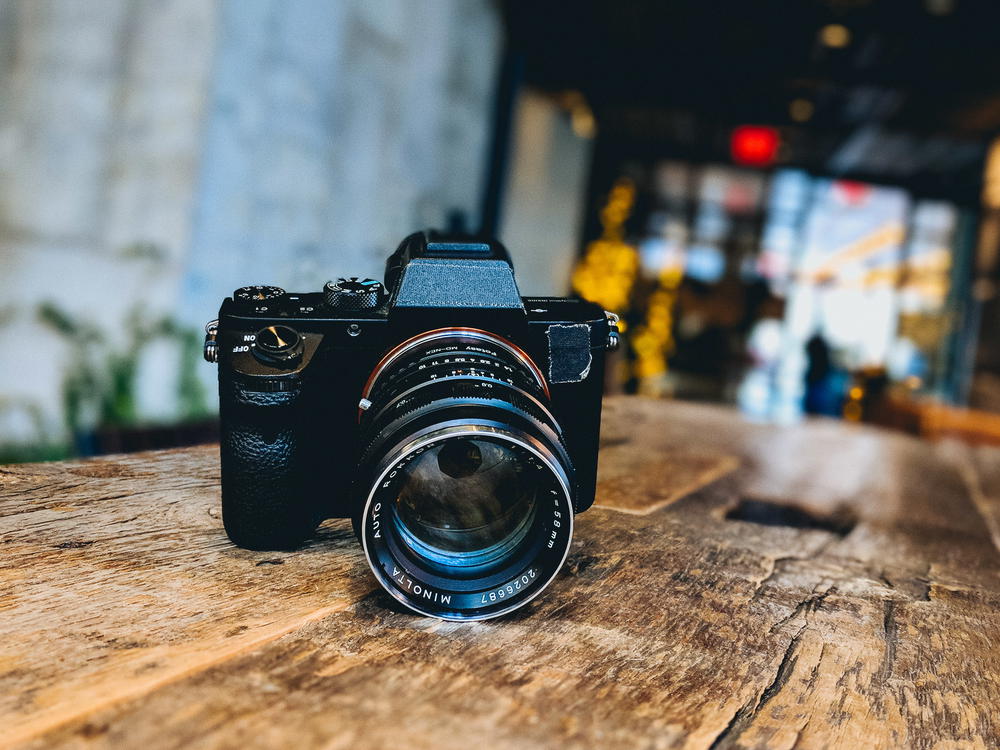 Every year, cameras get better and better. But how do you choose the best travel camera? I did the research and found the best cameras for 2023!
This article may contain affiliate links. We earn a small commissions when you purchase via those links — and it's free for you. It's only us (Becca & Dan) working on this website, so we value your support! Read our privacy policy and learn more about us.
Table of contents
Close table of contents
I've been traveling full-time on and off for almost two years. When I first left to travel, I wanted the smallest camera possible. I wanted something that I could fit in my pocket. I didn't realize it, at the time, but I was talking about my phone! My phone is the perfect travel camera for that reason.
As I continued to travel, I wanted something better. My phone is still a valuable asset in my photography but I wanted something that allowed me to do more. I wanted better night shots and I wanted to shoot better views.
If you're on a budget, don't forget to check out my best budget cameras under $1,000!
The Sony A6000 mirrorless camera is one of the best travel cameras that you can buy. It's small enough where it won't weigh you down and powerful enough where you can get amazing images. It adapts all of Sony's latest and greatest lenses, which have been improving over the years.
As for specs, you can find a 24 MP APS-C CMOS sensor, 11 FPS continuous shooting, Hybrid AF with 179-point focal plane phase-detection and much more! We own this camera and absolutely love it. It's been by our side and helping us get great images for a few years now.
The Sony A6300 is the next logical upgrade from the A6000. There are a few notable upgrades but the one to mention is the image stabilization. Because of this, the video is drastically improved. Plus, you're able to save yourself a few stops when shooting photos because your images are stabilized as well. If you're getting serious about photos and videos, the A6300 is a great camera to own.
Now is one of the best times to buy the Sony A7 III camera. Sony released their A7 IV (read about the difference between the A7 III and the A7 IV here) and the A7 III is still a great camera to have for photography.
This is the camera that I own and it's been a terrific asset in leveling up my photography. Even after a few years, it's fast, responsive and takes beautiful photos.
The Sony A7R II is incredible when you think what is inside. It has a very high megapixel sensor that allows you to crop-in to images. You can also shoot with APS-C lenses in Super 35 mode and get images that are the same MP range as the rest of the Sony Alpha lineup.
Because there are so many megapixels, when you scale the images down, I've found them to be a bit cleaner than looking at an image from the 24MP Sony Alpha cameras. Aside from the specs, the price is great! Because of the new camera lineups, the price for the Sony A7R II as dropped a good bit.
The Sony A9 is the flagship camera of the Sony Alpha lineup. It's the best. Seriously, it really is. We were shopping for new cameras and highly considered the A9. We were held up on the price because it was hovering around $4000 at the time. With this camera, you're getting it all. You have the updated Sony body with the newest battery.
This battery gives you much more performance than the old Sony Alpha lineup cameras like the A7 series and the A6000 series. You get 20fps burst mode with no EVF blackout. This is great for shooting sports and action. You get excellent autofocus and you get eye autofocus that is helpful for shooting portraits. If you're a serious photographer looking for your next upgrade, consider the A9!
And by the way, I started using this tool called Narrative and it has been great to help cull large amount of portraits!
The Canon M50 has become an epic camera for vloggers and travel photographers. It's very small and contains a lot of useful features. You can use the M50 for easy time lapses, video work and also take some really amazing photos!
The Canon EOS Rebel T6 is a great beginner camera for anyone looking for their first DSLR! This camera body includes everything you need to get started in taking high-quality photos and video, too. The Rebel series is very affordable and adds great value for any traveler or budding photographer.
The Canon EOS 6D Mark II has Canon's new DIGIC 7 Image Processor, 4K Time-lapse Video, GPS and WiFi. It's a solid choice for shooting video and has a tilty-flippy screen so that you can spin the screen around and shoot a video of yourself without an external monitor. Pretty helpful!