How to Know If You Need an International Travel Visa
Written by Becca
•
Updated on November 8th, 2023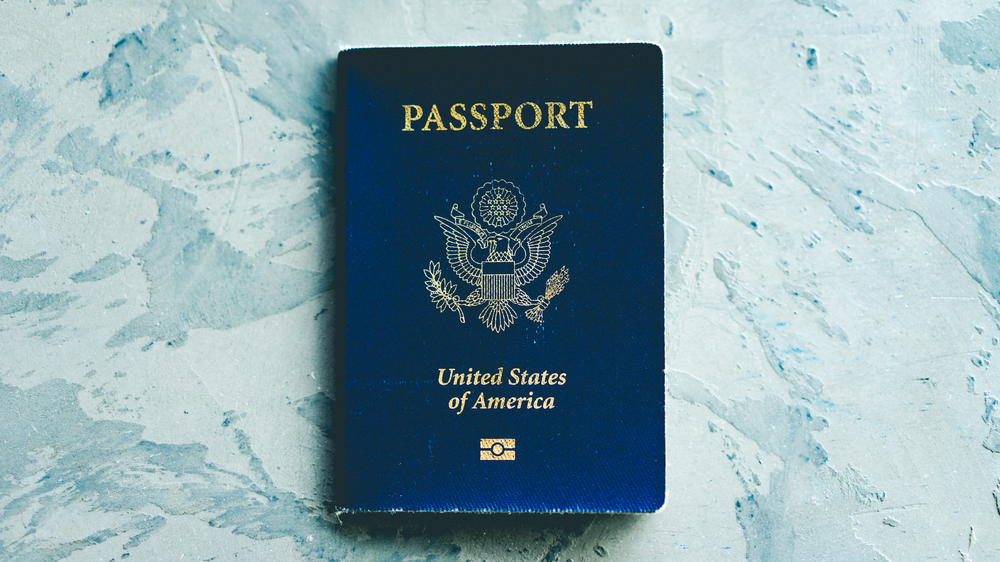 How do you know if you need a visa to travel to another country? Getting visas can be one of the challenges of international travel. Our how-to guide will show you a few steps to determine if you need a visa for your trip.
This article may contain affiliate links. We earn a small commissions when you purchase via those links — and it's free for you. It's only us (Becca & Dan) working on this website, so we value your support! Read our privacy policy and learn more about us.
Why do you need a visa to travel? The answer is simple: not every citizen of every country can enter other countries without having properly arranged for a visa in advance (or paying for one on arrival).
Getting a visa before you arrive in your destination country can be easy, or it can require some research.
Especially for anyone who plans to travel long-term, finding out about travel visa validity is equally crucial, to determine when your visa expires and how long it'll let you legally stay within the borders of a country abroad.
If it's your first time looking into visas for your next trip, or if you need a quick refresher on some things to keep in mind, check out our top tips for finding out how to know if you need a travel visa, and how to get a visa for international travel.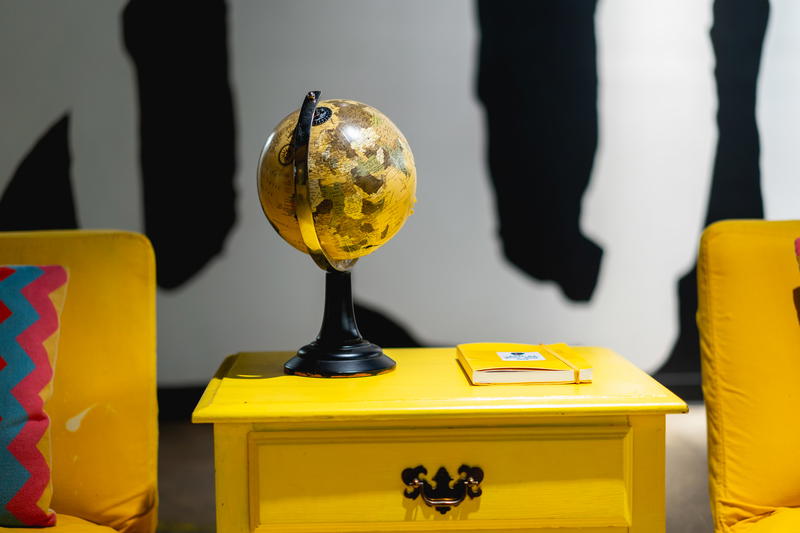 What's an international travel visa?
A travel visa is a document, or set of documents, that allows foreign travelers to legally enter a country.
Visas can be very difficult to apply for, and may require heaps of documents like bank statements, proof address, proof of identity, proof of where you'll be staying, letters of invitation, proof of time that will be spent in the country you'll visit, and more.
Other visas are easy to apply for and may require simply filling out a form online.
Without a proper visa, whether a tourist or business visa, you will not be allowed to enter a country that requires them, and you may be turned right back in the airport to fly home. We advise you do your research before you leave to make sure you get to enjoy your final destination.
Helpful Tip
Will you be traveling as a couple, or with a buddy? Make sure both you and your travel partner have your visas approved before leaving, unless your destination allows for a visa on arrival.
Are some passports "stronger" than others?
Yes, certainly.
There are some passports that are even not allowed to enter some countries.
Then, there are some countries that require visas for some travelers, and not for others.
Lastly, there are also visa fees.
When I was applying for my visa back into Mainland China, coming from Hong Kong, I learned that as an American, I got charged three times as much money as the guy sitting next to me in line who was from Lebanon.
Is that passport discrimination? Sure, it probably is, but countries are allowed to make the rules as they wish.
Helpful Tip
Money is a big part of travel, and sometimes, travel fees can be unexpected if you don't do your research in advance! Check out our helpful tips for saving money while traveling abroad.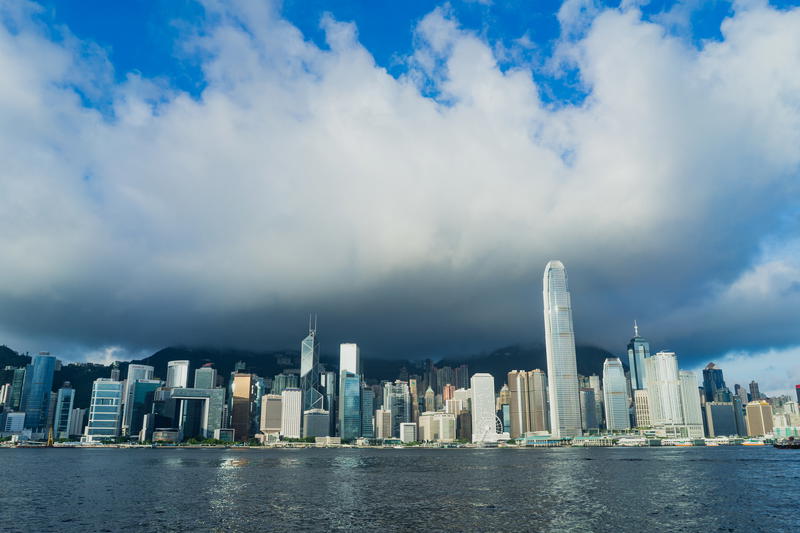 A little story about international tourist visas for travel
A few years ago, back when Brazil required a visa in advance for US travelers (Brazil now offers a visa upon arrival, but please don't take my word for it, as you should always check with government websites), my friend told me he was taking a trip to Brazil, and asked if I had been there.
"Not yet," I said, "but I want to go to Brazil! Did you get your visa yet?"
"What are you talking about?" he asked.
"Wait, you didn't read up on travel visa requirements? You need a visa to enter Brazil," I said. "Americans can't just show up and be let into Brazil without a visa in advance. We have to get approved with tourist visas."
He gave me a very confused look.
"How much time do you have before your flight?" I asked. "You'll have to get started with the visa process as soon as possible."
It turned out that he had just enough time to arrange for a visa so that he could enter Brazil as a tourist coming from the US, and not get turned away.
He had a great trip, and I guess he lucked out that we had had that conversation at a party.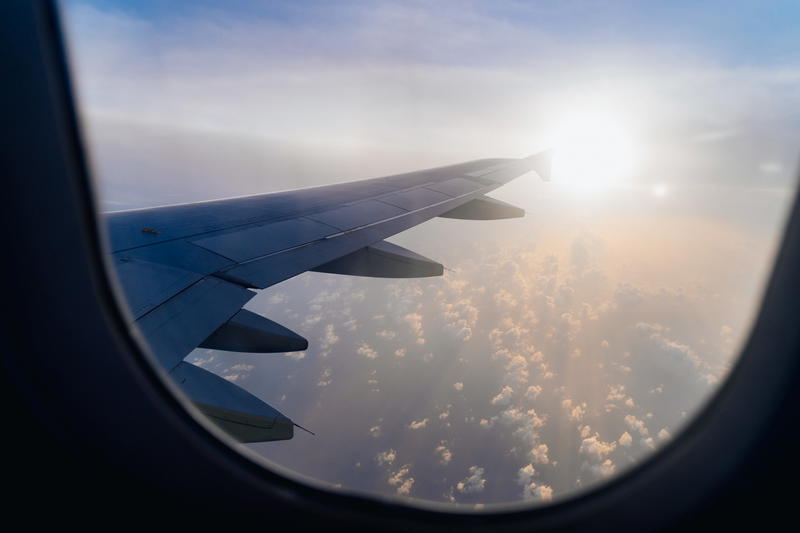 Do Americans ever need travel visas for overseas international travel?
As Americans, we can go to many places visa-free.
For example, Americans can go to mostly all of Europe, Central America and half of South America without visas. As soon as you want to book a trip to Saudi Arabia, Russia, India, Nigeria or China, this all changes.
For citizens of countries aside from the US, thinking about getting a visa for their next international trip is as immediate as also knowing they'll need a passport.
For people in countries where many destinations are visa-free, it can be difficult to know exactly if and how they'll need to get a visa for entry.
How to get a tourist visa for international travel
How do you get a travel visa to visit a new country?
Do visas take a long time to get?
We suggest leaving yourself enough time to arrange for some international visas, as you'll be without your passport if the country requires a mailing for the application.
Remember that some visas take up an entire page of your passport. If you're short on pages or expecting a long trip, be mindful of how many pages remain.
If you have enough time beforehand, you can apply for a new passport that will be ready in time for your trip.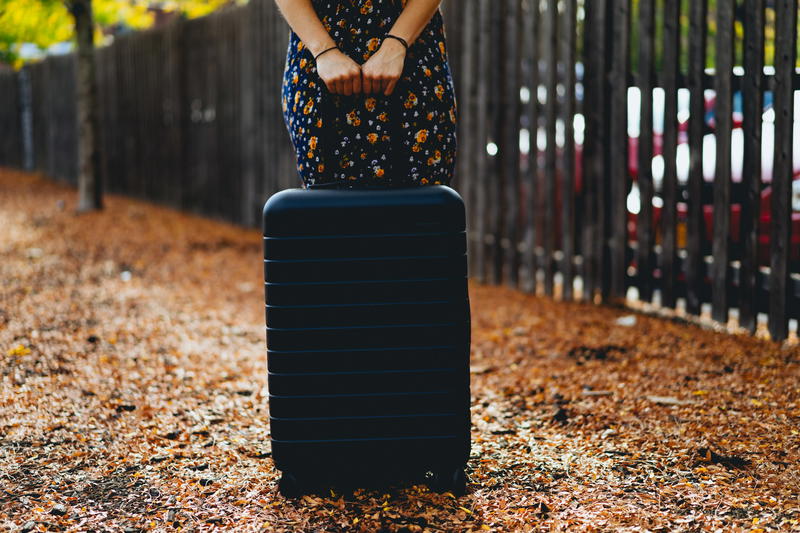 Getting a travel visa in person at a passport office
A few times in my life I've had to go in person to apply for and pick up travel visas. In China, I had to go to the Vietnamese Consulate for my tourist visa to enter Vietnam.
In Hong Kong, I went in person to the Mainland Chinese Consulate & Passport Office (very confusing), to get a new valid tourist visa to re-enter China.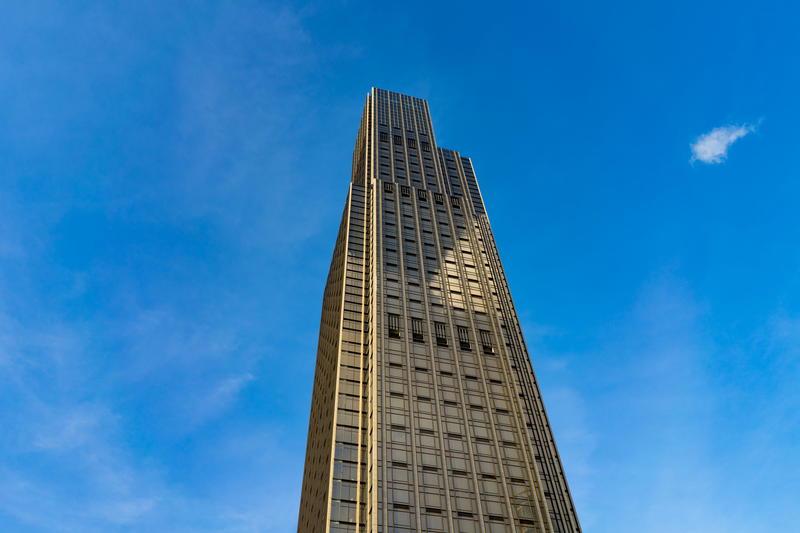 Getting an e-visa for travel
I've now gotten e-visas for travel several times, namely for India, Sri Lanka, Myanmar (2019) and Vietnam (in 2019, whereas my in-person visit to the Vietnam Consulate I mentioned above was in 2010).
E-visas are exactly what they say they are: electronic visas.
For an e-visa, you apply online, usually through a pretty janky government site, and after very carefully inputting your data and requested information, you receive a confirmation number, and then a few days later, an approval.
I recommend printing the emails at every point in all the phases in case you get asked for them upon arrival.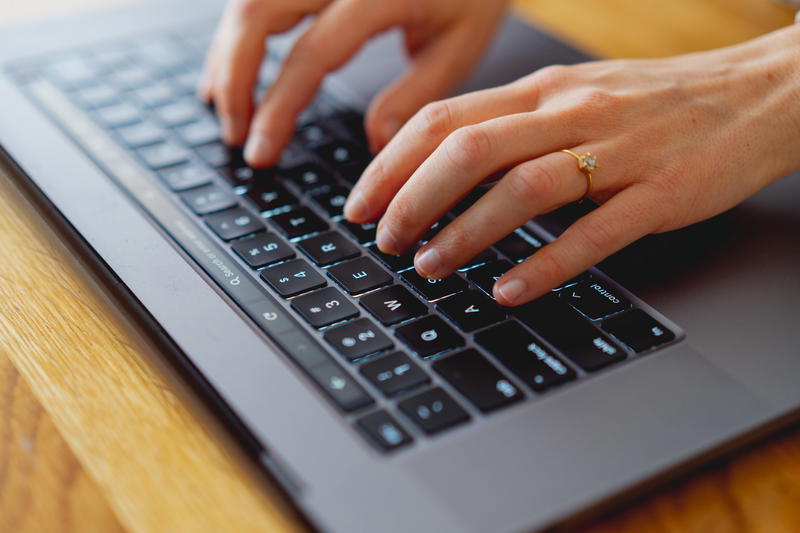 Getting a travel visa by mail
In 2014, I chose to apply for my travel visa for Bolivia by mail. I chose this method because surprisingly, if I were to apply in person at the Consulate of Bolivia in New York City, the country of Bolivia (at the time) was requiring something like a background check that you get from your local police.
That was overwhelming to me, and I found out that if I applied by mail, I didn't need the background check.
So, I sent my passport and my supporting visa application documents by secure mail to the Embassy of Bolivia in Washington, D.C., where it was processed and returned to me in about four weeks.
If you're asking, is it stressful to ship away your passport and not be completely clear if you'll get it back?
The answer is [without hesitation]: YES. Ironically, it was the second time I had done this, because the first time was when I got my work visa for China, and had to ship away my passport for it to be inserted and pasted into my passport and sent back to me by secure mail.
Where to keep copies of international travel visas
Printing a copy of the visa and also having some extra physical passport photos are very handy if your passport should get stolen or misplaced.
We always upload copies of our passports, visas and other items that are sometimes required for visa applications like yellow fever vaccination cards, to Google Drive or Dropbox.
Always save a photo of your passport and all visas in your phone and also in a cloud drive like Google or Dropbox so that you can retrieve proof of legal entry in an emergency scenario.
How long do travel visas last?
Lastly, be aware of how long your visa permits you to remain legally in the country you visit while you are abroad.
Some travel visas can be for 30 days, and some might be for a year or more. Check the rules to determine if you need to leave and re-enter every 30 days or etc., as this is common.
For applying, you may need to provide documentation of where you're staying, which could be a hotel, hostel, friend or family member's home. It is responsible to have the address ready to go, when you're filling paperwork.
Some visas might also require a letter of invitation from a host, which can be a personal contact or an organization.
What are the different types of visas for foreign travel abroad?
In 2009, I started my solo international travel in Asia, where most countries except South Korea, Taiwan, Hong Kong, the Philippines, Malaysia and Thailand required visas.
There are a few different types of visas, and it's important to check your home country's website or do a bit of research as to what is required in an application process and how much it will cost.
How to get travel visas in advance
My visa experiences started with applying for a visa to Vietnam in 2010.
I went to the Vietnamese Consulate of Shanghai, where I waited in a short line, had a very short interview, and paid about $60 USD. After 10 days or so, I went back to the consulate to pick up my passport, which had a fresh Vietnamese visa inside.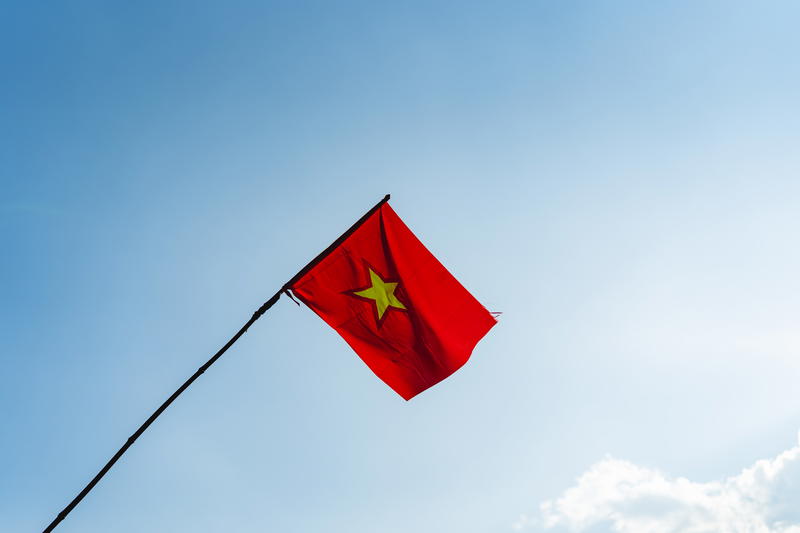 You may also have to wait in long lines to get visas.
In Hong Kong, if you want to get a travel visa for Mainland China, you have to go to the China visa office and take a number, wait, speak with a person at a booth who will ask you about your motives to travel to China, and wait again.
Then, you have to come back in another three or four days and take a number, wait, and get your passport back.
When I went to Bolivia with a friend, we both did our research and mailed our passports to the Bolivian Embassy in Washington, D.C., along with a certified check for $160 USD, with our printed applications and necessary copies of photos, drivers licenses, proof of yellow fever vaccinations and any other items on the long checklist for visas for American citizens.
They don't make this so easy!
After a few weeks, my passport was returned to me by certified mail with a shiny Bolivian visa inside.
How to get a visa upon arrival for a foreign country
For Cambodia, it was a visa on arrival, so after showing up in the Phnom Penh Airport, we got in line with every other non-resident and paid $25 USD in cash to get a Cambodian visa put into our passports right on the spot.
It was the same type of process in Zambia, and in Indonesia and in Laos (at my times of travel to these places).
Read more about how to travel safely with money, as we talk more in depth about both foreign currencies and bringing crisp bills from home for getting travel visas on arrival.
How to get an E-visa for international travel to another country
The electronic visa (e-visa) is a new type of online process that I've used for obtaining entry into several South and Southeast Asian countries.
You will use the country's tourism website to apply for an electronic visa, and pay by credit card on their website.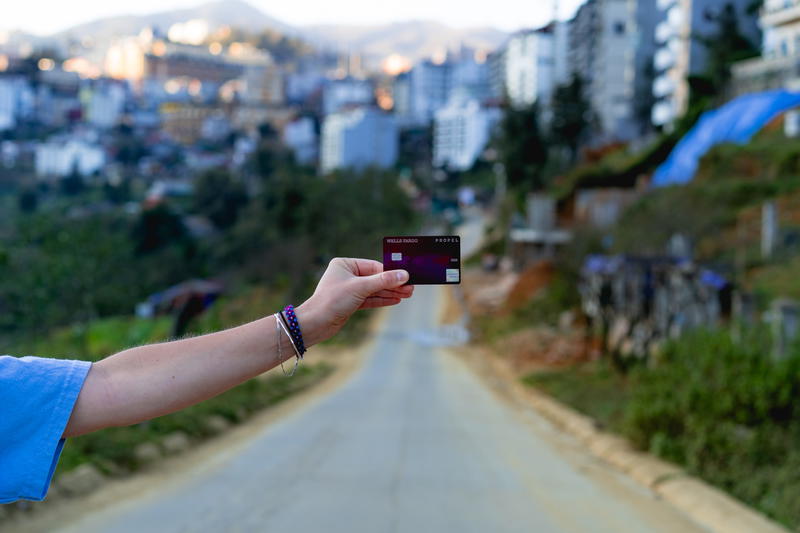 How long does it take to get an e-visa for international travel?
As an update to my experience of applying in person in 2010 for a tourist visa to Vietnam, nine years later, the process has now changed to be an e-visa process.
To apply for the same type of visa nine years later, I was able to apply for the Vietnam tourist visa for travel, which we talk about in our guide of things to know before traveling to Vietnam, online, pay and receive an e-visa in my email within the same week.
When we applied for our Myanmar e-visa, it took about two days for us to receive a confirmation e-mail with a link to the visa page.
Helpful Tip
When you've finished any online e-visa application, print the finished application along with any other proof of confirmation numbers or email receipts and payment receipts.
How does an e-visa work?
When you exit your flight and arrive in passport control of your destination country, the passport officer will read your paperwork and issue the visa at that time in your passport.
Do all countries require travel visas our tourist visas?
Not all countries require that you have a visa to enter, but it depends on which type of passport you hold.
If you don't need a visa for where you're going, you're in luck! You can simply show up. This is what I really appreciate about going to Central America, Colombia, Hong Kong, Peru, Ecuador, Israel, most of Europe (Americans need visas for Russia) and South Africa.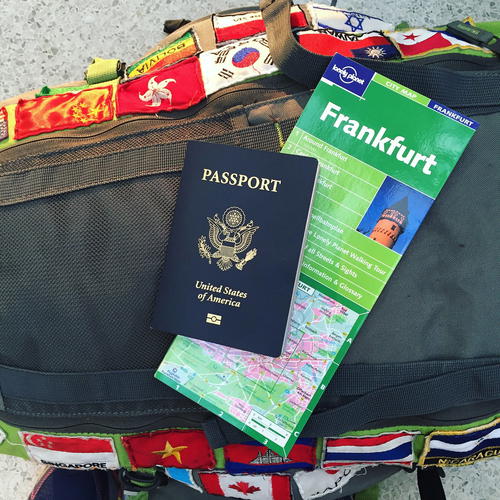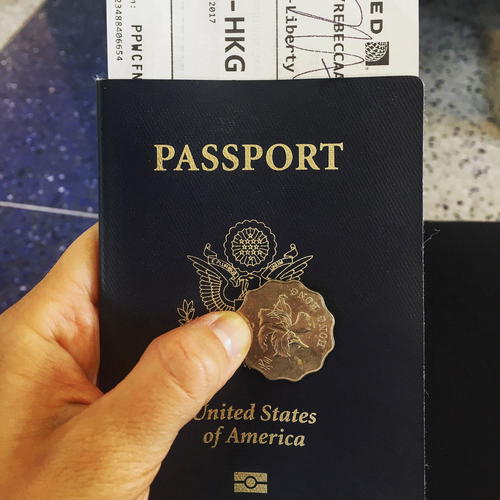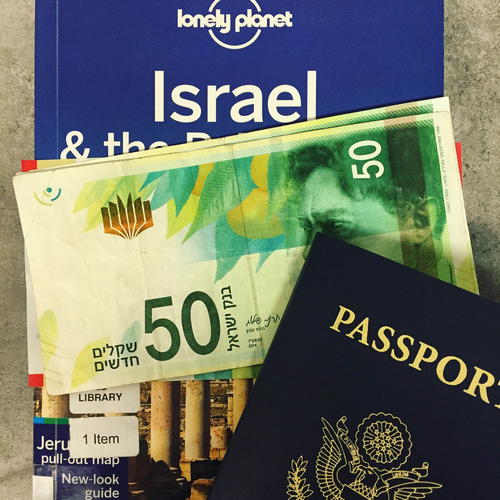 My favorite website for figuring out if I need a visa for where I want to go, or, selecting a destination where I can go visa-free is this visa-free countries list on Wikipedia.
This is the type of map that'll save you if you thought you didn't need to even think about visas for where you're going. Let's hope it's accurate!
I suggest rounding out your research with multiple websites and publications, and also, word of mouth via travelers in Facebook groups or in your social circles who have visited your destination recently.
Helpful Tip
Speaking of Facebook groups for travelers, it's actually how we decided not to go to Mainland China from Vietnam in 2019, because I had read a whole slew of stories, and heard them first-hand as well, about how China arbitrarily rejected travel visa requests from lots of US passport holders in the months leading up to our trip. It pays to ask around!
Do any visas require proof of yellow fever vaccines or other vaccines?
Yes. Some visas require proof that you got some sort of vaccine. It gets kind of complicated.
The best example is the visa application for Americans for travel to Bolivia.
Yellow fever vaccinations are required for some countries, and if you plan to travel extensively in Amazonian South America or Africa, it is recommended to get the vaccine from a trusted healthcare provider.
The vaccine is good for ten years.
It's important to keep a copy of your yellow vaccination proof card for using in visa applications.
I've also applied for some visas that "strongly recommend" having the yellow fever vaccine, but do not necessarily require it for the application.
In Zambia, I received a visa on arrival at the airport, and even though I had gone to some lengths to dig up an electronic copy of my vaccination card, it was not required in the end.
Travel visas for remote workers, digital nomads or anyone working from anywhere
If you've chosen to work remotely and travel, like taking a "workation," keep in mind that while you may consider your trip as one for work, a "work visa" is a business-type of visa that is handled very differently from tourist visas.
Business visas are specific to being sponsored by an organization, company or corporation, or being invited by a company that is based in the destination abroad to which you plan to travel.
If you plan to work remotely and travel abroad (also known as "geographic arbitrage"), you'll be needing to look into tourist visa requirements only.
Our disclaimers regarding travel visa information given in this guide
For any information discussed above, we strongly suggest that you visit government websites or your destination country's website in order to receive the most up-to-date data on entry requirements.
While we have mentioned some personal stories in this article, requirements change all the time, especially with health and safety regulations.
What countries do I need a visa for?
Please keep in mind that are not knowledgeable about the travel visa requirements for every single country, nor are we experts in the visa requirements for any past experiences that have involved passports other than US passports.
We're doing our best, and we definitely want to guide everyone to proper official government websites for valid current information regarding travel visas.
Helpful Tip
Looking for new proven ways to save money on flights and airfare? The easy solution is to sign up for Going, the leading way to find flight deals and mistake fares, directly to your inbox. Use HALFHALF20 to get 20% off!
Enjoyed our article?
Consider supporting us! We're a 2-person team (learn more about us here) and your support enables us to create quality content. Thank you!