What Is an Airport Code?
An airport code is the way to refer to a domestic or international airport with a three-letter code. Some airport codes are logical, while some are not. Airport codes are useful when looking up an airport by its code, and you will see airport codes on boarding passes, checked bag tags, flight documentation and more.
Table of contents
Close table of contents
This article may contain affiliate links. We earn a small commissions when you purchase via those links — and it's free for you. It's only us (Becca & Dan) working on this website, so we value your support! Read our privacy policy and learn more about us.
How are airport codes determined?
Airport codes are determined mostly by the name of the city or the name of the airport itself!
There are a few airport codes that have always been easy for me to remember. Here they are:
LAX: Los Angeles
SFO: San Francisco
ATL: Atlanta
SEA: Seattle
DCA: [Washington] DC [Airport]
However, some airport codes are developed by the name of the airport itself. Airports are not always referred to by the city that they're in, but rather, by the name of the airport, which may be named after a famous person. Here are some examples of airport codes that are named after the airport's name, rather than the city:
JFK: John F Kennedy Airport, NYC
LGA: LaGuarida Airport, NYC
ORD: O'Hare Airport, Chicago
CDG: Paris Charles de Gaulle Airport
Then, some airport codes are simply harder to figure out! Here are a few:
EWR: Newark Airport (outside NYC). Named this in order to distinguish it from "New York."
IAH: Houston. Named this because it stands for International Airport [of] Houston.
PEK: Beijing. This is because Beijing used to be romanized in English as "Peking," like Peking Duck.
BOM: Mumbai. Same reason as above! Mumbai also goes by "Bombay."
YYZ: Toronto. Why? Who knows.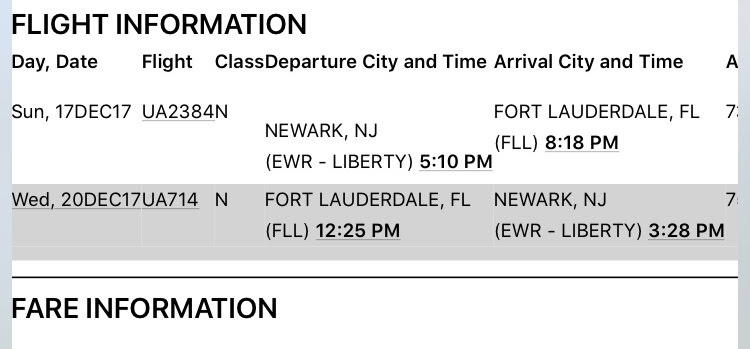 What does EWR stand for?
EWR is short for Newark. You can see the acronym like so: Newark. EWR is located in Newark, New Jersey.
We hope that quick aside wasn't too distracting, but we found it interesting! For the Seinfeld fans out there, you can also see EWR on the fridge. Check it out below!
Are all airport codes 3 letters?
Yes! All airport codes in the standard IATA format are three letters long.
The International Air Transport Association (IATA) is the trade association for all the airlines and air transport of the world. That's pretty exciting!
Three-letter airport codes certainly simplify when you are talking about a flight.
There is, in fact, a system of four-letter airport codes. These longer codes are not used much in regular commercial passenger travel. ICAO codes are used more for air traffic control and locations in addition to airports.
The three-letters are picked to best represent an airport in a city. Sometimes they are the first three-letters of the city, like Denver (DEN). Sometimes they are the first letter of each word in a city, like Salt Lake City (SLC).
You may see a four-letter ICAO code if you are using FlightAware to track flights. You may not even notice, though. And, you'll probably be focused on the IATA code, which will show the airport of origin and destination airport for any given commercial flight.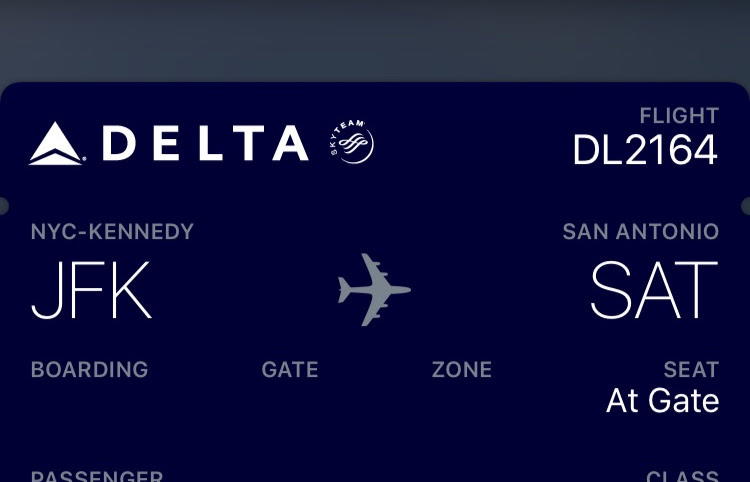 Why are airport codes important?
Airport codes are important for a variety of reasons.
First of all, some airport names are really long, like "Shanghai Hongqiao International Airport," for example! The IATA three-letter airport code for this airport is simply, "SHA."
Airport codes are important as a way of standardizing airport travel in abbreviations.
If you think about it, we use abbreviations all the time. "The United States of America" gets shortened to "US" or "USA" on a daily basis and saves us lots of time and typing, avoiding the long-form name.
With three-letter airport codes, you will see them written in the following places, which are all very important:
When you purchase your flight online
When you receive your e-ticket or boarding pass
When you receive your baggage claim ticket
When you have to fill any arrival or departure paperwork for customs, health declarations or other forms.
Is NYC an airport code?
This is a common question that lots of travelers visiting NYC for the first time tend to ask.
NYC is in fact not an airport code, which is surprising to many people because NYC is a perfect three-letter abbreviation for a city that has a name composed of three short words: New York City.
"NYC" is a location abbreviation that you can input into a flight search engine like Google, United.com, Chase Ultimate Rewards or Kayak.com.
If you use "NYC" as your origin, the flight search engine will pull flights from the following three airports: JFK, LGA and EWR. These three major airports all service the entire NYC metro area, and unless a traveler is intent on departing or arriving at a specific one, you can use NYC to search them all.
Note, though, that some people do want to leave from a specific airport. For example, my parents, who live in New Jersey, always want to leave from Newark International Airport, as it's only 25 minutes away from their house. For them, getting to JFK or LGA would be a total pain, with traffic, more driving, tolls and risks of being delayed.
All in all, NYC is a useful way to search all flights going into the entire NYC region, but it is not an airport code.
To learn more about the three major NYC airports, see our rundown on the differences between JFK, LGA and EWR.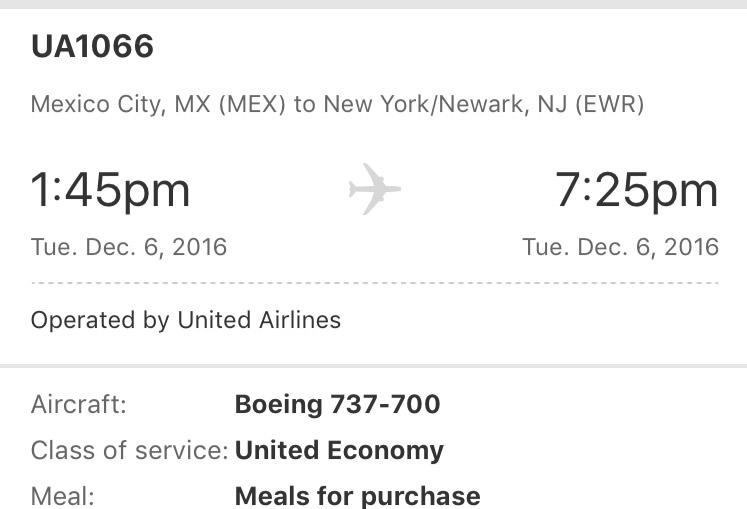 Where can I find a list of all the airport codes?
If you want to find all the airport codes in one spot, check out airportcod.es. This is a fun way to learn about more airport codes and even quiz yourself on airport codes you may have forgotten!
Actually, there are some funny and crazy airport codes out there in the world, which I guess is inevitable if the IATA has to assign three-letter does to countless airports, and there are only so many ways to do that.
If you check out this website, you will see some funny airport codes like GRR, YUM, IDK and WOW.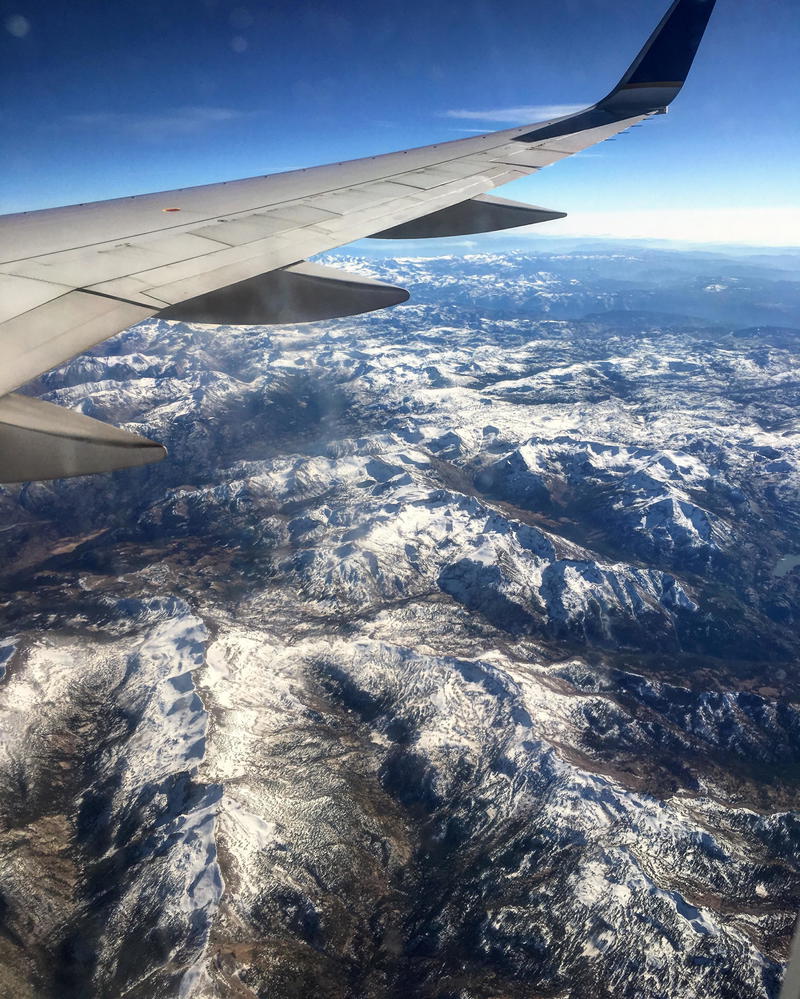 When were airport codes created?
In the 1930s, airport codes were created to help pilots find their way to the correct airports. Two-letter codes were used and were taken from the National Weather Service. As more airports were created, combinations became limited and three-letter codes started to become a reality.
What happens if two cities with the same name have airports?
Wouldn't it be confusing if you wanted to fly to Portland Maine, but instead you ended up in Portland Oregon? You should obviously be careful in this situation, or use common sense and look at the flight times because they are on opposite coasts!
In this situation, the airport codes will never be the same. In the Portland example, Portland International Jetport (PWM) is in Maine and Portland International Airport (PDX) is in Oregon.
Why don't Canada's airport codes match the city names?
When you look at US-based airport codes, you'll usually see a pattern, unless there is a special case.
For example, the Atlanta airport code is ATL. The airport in Dallas is DFW and stands for Dallas Fort Worth.
In Canada, Vancouver is YVR, Montreal YUL, Quebec is YQB and Toronto is YYZ.
That's because Canada uses specific letters as their naming conventions. They were also started in the 1930s and correlate with weather reporting stations. Let's take a look at what each letter means.
"Y" is short for "yes". It's used when the weather station shared its location with an airport.
"W" is sort for "without". It is used when the weather-reporting station shared its location with no airport.
"U" is used when the station was located together with an NDB or non-directional beacon.
"X" is used to suggest that the last two letters of a code were in use by a Canadian airport.
"Z" is used to indicated that an airport code had been used for the identification of an airport in the US.
And thanks to Wikipedia for helping wrangle what these letters mean!
Enjoyed our article?
Consider supporting us! We're a 2-person team (learn more about us here) and your support enables us to create quality content. Thank you!