33 Best Things to Know Before Traveling to NYC
Written by Becca
•
Updated on September 17th, 2023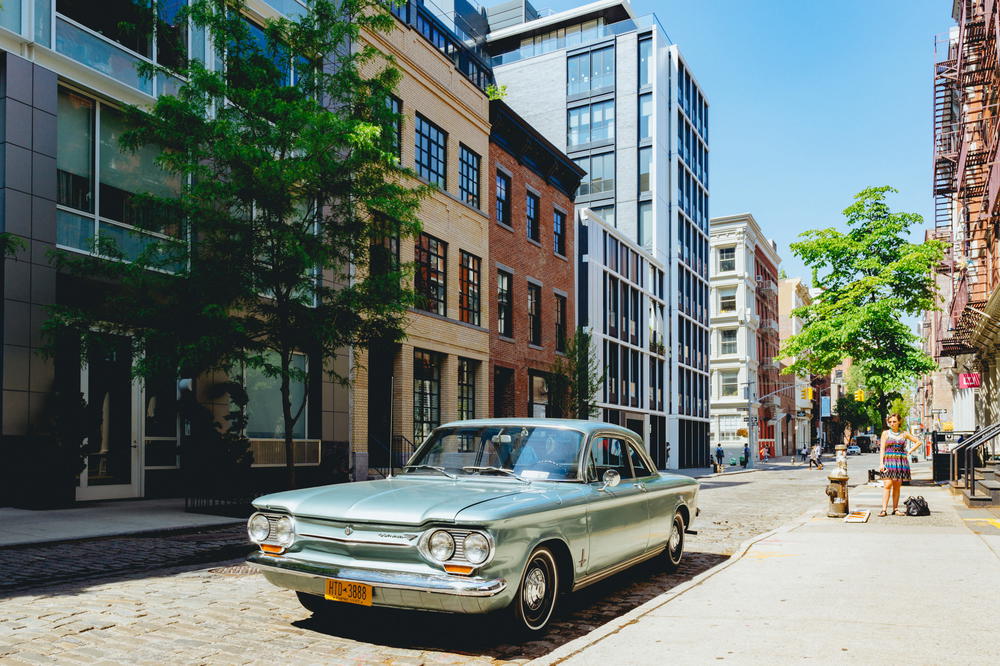 Are you thinking, "What do I need to know before traveling to New York?" Check out these New York City tips for first-timers, and the best tips for traveling to and visiting NYC.
This article may contain affiliate links. We earn a small commissions when you purchase via those links — and it's free for you. It's only us (Becca & Dan) working on this website, so we value your support! Read our privacy policy and learn more about us.
There's no perfect answer for what to know before traveling to New York, but I'll bring it to you straight: visiting NYC is one of the best trips you can take, and there are a bunch of tips to know for traveling to New York City.
My best New York tips for first-timers include everything from what to know, to what to avoid, and all these funny things to know about New Yorkers like the local secrets about pizza, safety, getting lost and how to save money taking the subway.
If you're asking, "What do I need to know before traveling to New York?" and "How do I not get ripped off as a tourist?" then you've come to the right place.
Let's start off with my favorite top tips for your first trip to New York City with my guide to insider recommendations for traveling in NYC.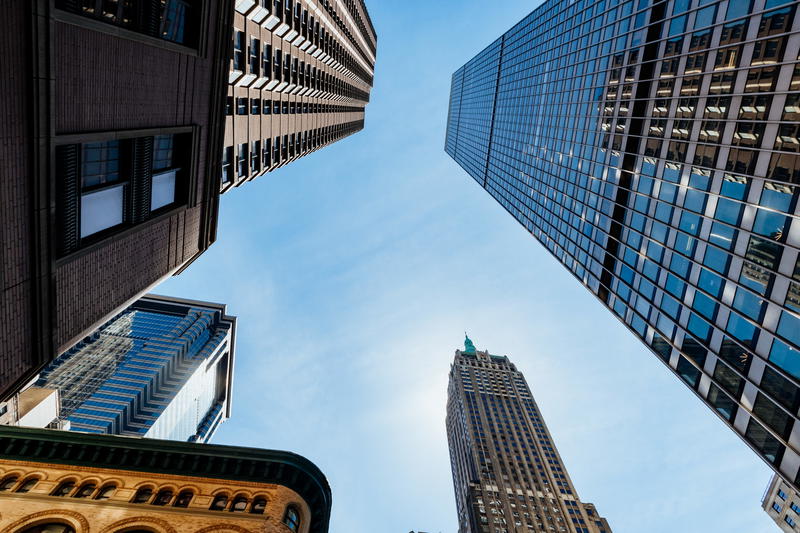 NYC is not just Manhattan (and not just Midtown and Downtown Manhattan)
If you've watched lots of TV and movies that take place in New York City, usually they'll focus on Manhattan.
It's for a good reason! Manhattan is the densest and most crowded part of NYC, and it's the borough that gets the official name "New York, NY." But, I recommend getting out to the "outer boroughs" to see a wider slice of attractions, which you can see in our photo guide to Coney Island and a short trip to the New York Botanical Garden in the Bronx.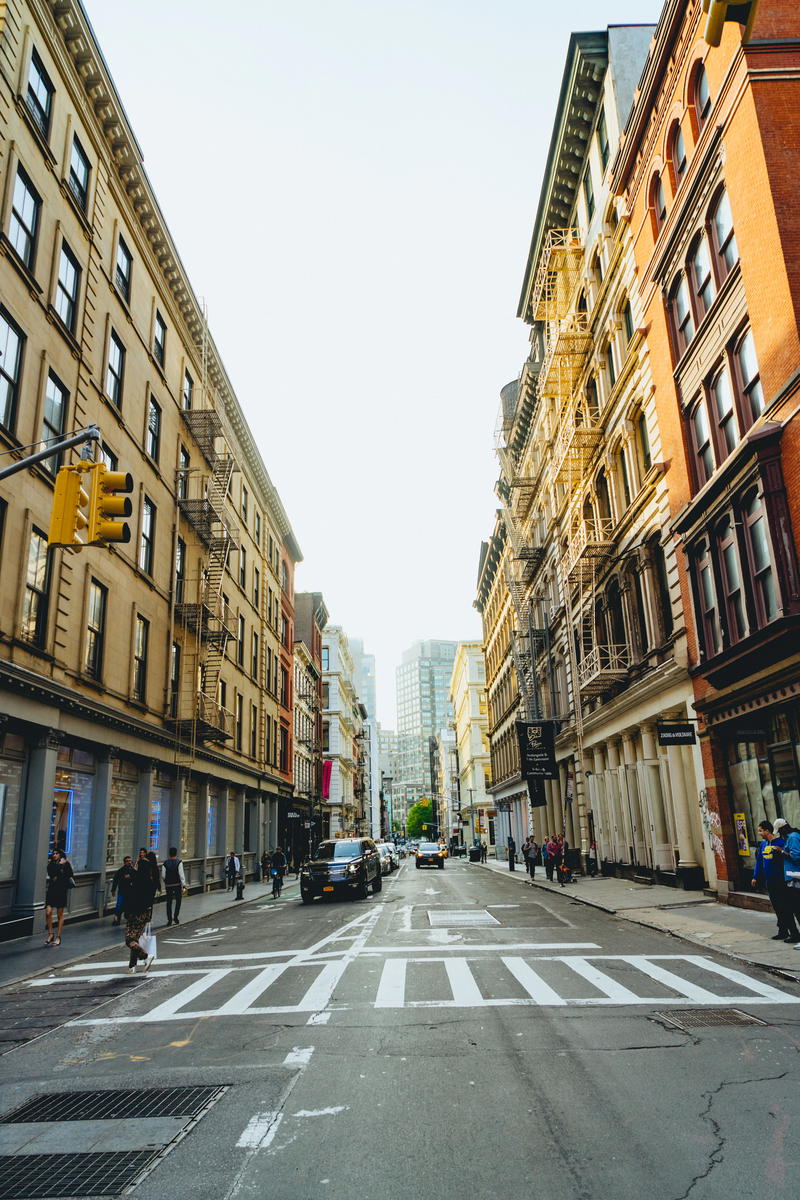 Brooklyn, Queens, The Bronx and Staten Island are all really, really big
Did you know that if Brooklyn were its own city, it would be tied with Chicago? Brooklyn on its own would be the biggest city in the USA.
NYC is huge, and if you come from a smaller city in the United States, it is hard to imagine just how many people live and work in NYC, and how big in terms of physical size all the boroughs within the confines of the NYC city borders are.
Never underestimate the amount of time it will take to get from JFK Airport to Midtown Manhattan (it's far), or from Flushing, Queens, to the Upper West Side. We're talking lots of miles and sometimes between one and two hours, just to travel within NYC.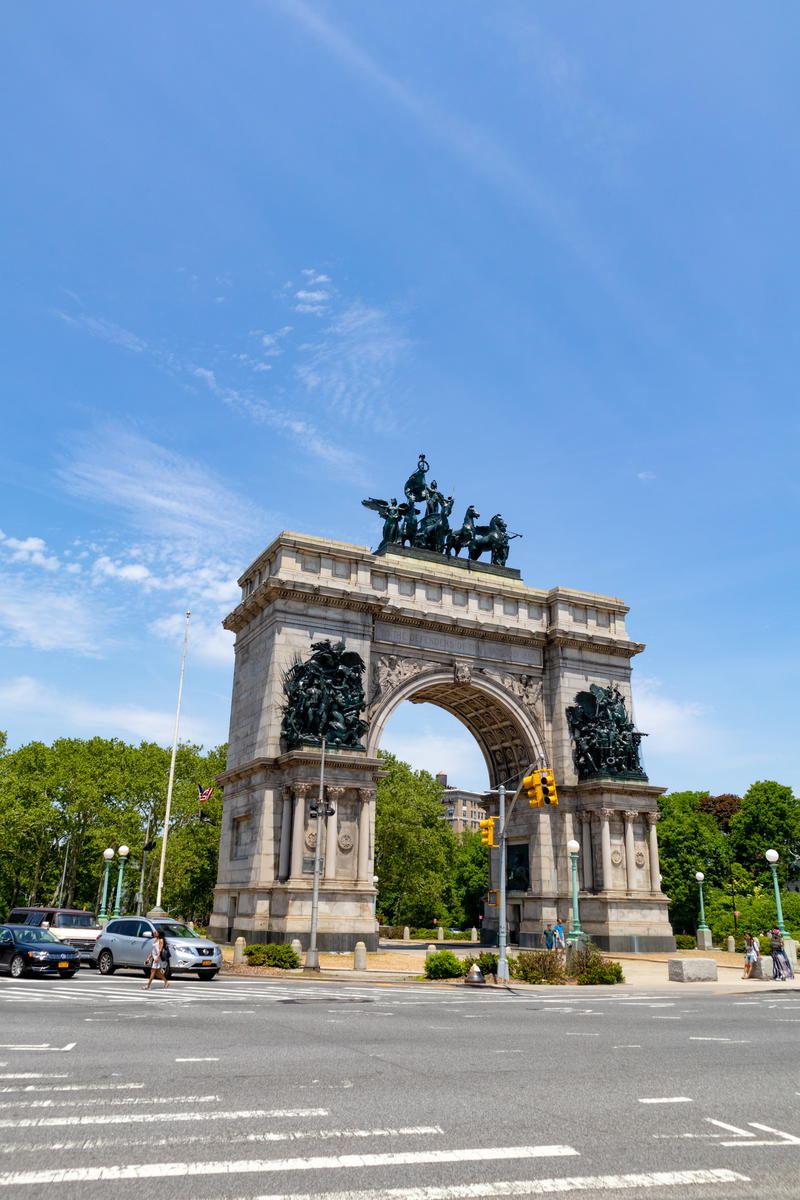 NYC has three airports, actually
No matter which airport you've heard of first, consider that NYC in fact has three international airports, and they are LaGuardia (LGA), John F. Kennedy (JFK) and Newark, NJ (EWR).
If it's your first time, consider that taking a taxi from JFK and Newark will cost the most, if you're going to Manhattan, and if you're staying in Manhattan, Newark may be your best bet because it is a short train ride on the NJ Transit trains.
JFK is most accessible by the NYC subway, but will take a l-o-o-o-ng time, and LGA will typically be the shortest ride by taxi if you're in Manhattan or most parts of Queens. As a bonus, there is a convenient city bus that'll take you right to LGA, but you have to account for traffic.
The subway has both "local" and "express" trains
Many out-of-town-ers and first-time NYC visitors are challenged by the extremely efficient subway trains we have here underneath NYC. These subway trains take us everywhere in NYC, from Riverdale at the top of the Bronx, to the Rockaway Beaches in Queens.
If you're going far distances, look for an express train. These trains will skip local stops, so they go faster.
If your destination is a "local stop," then you'll have to be on a local train, or your tran will skip the stop if you're on an express line. If you have questions, you can always ask someone on the platform, or pay close attention to directions in Google Maps.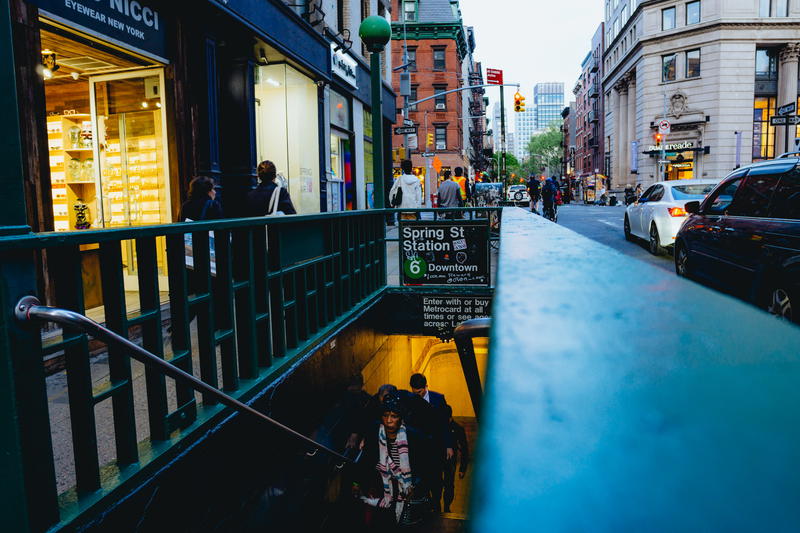 If you try riding a bike, do so with caution
Many first-time visitors to NYC and tourists like to rent bicycles and ride around Manhattan or Brooklyn Bridge Park; however, beware! As for cycling in NYC, it is the law to abide by vehicle regulations, which means riding with the flow of traffic, abiding by stop lights and not riding a bicycle on sidewalks.
Breaking these rules will actually get you fined by the police! We also suggest wearing a helmet for safety, as many cars in NYC still don't watch out for cyclists. If riding at night, it is crucial to have good bike lights (CitiBikes, which we recommend in the NYC budget guide have great lights and reflectors).
We discuss biking and what to expect in our guide to safety in NYC.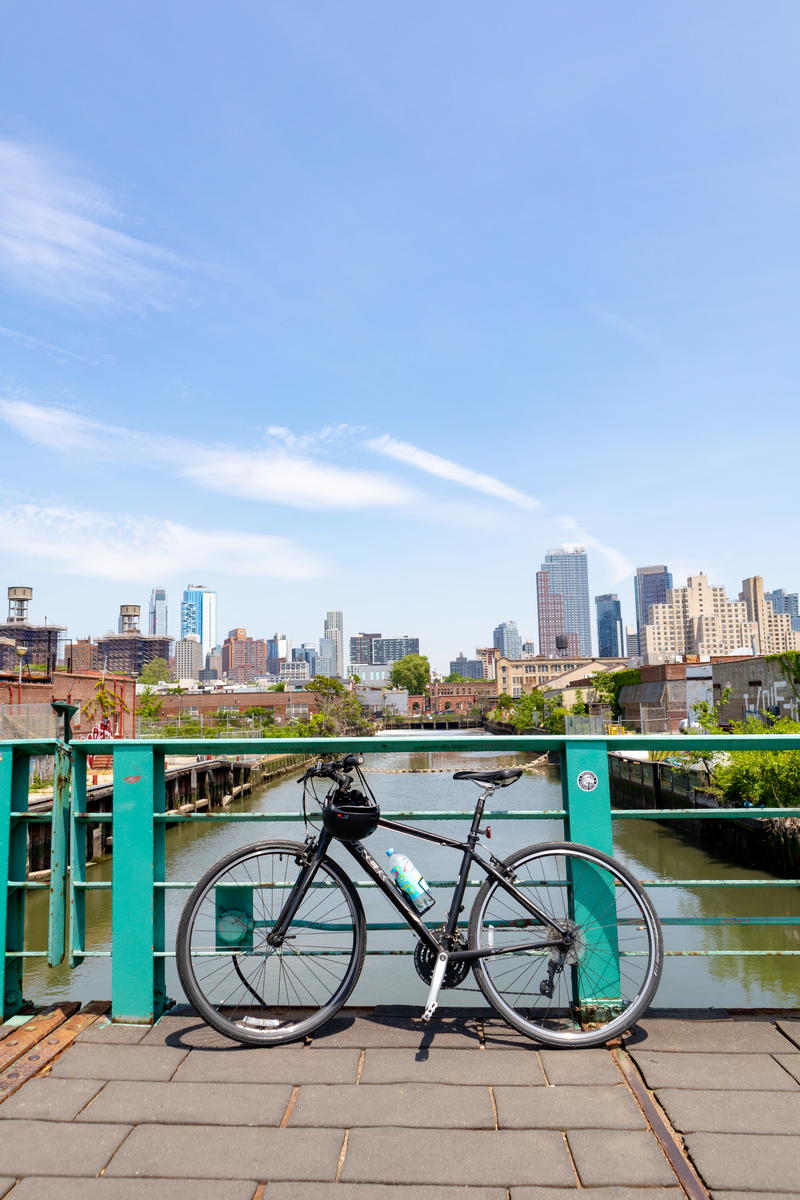 The best pizza is the type for one dollar
Within NYC, a city known for pizza, there is pizza at every price range.
Whether you're short on cash, or even if you're not, treat yourself to some 'dollar slice.' For $1, while it lasts, this is the best meal in the city.
Helpful Tip
And for honorable mention, the street carts with hot dogs, halal meat and gyros aren't bad choices for eating on the cheap in NYC, either.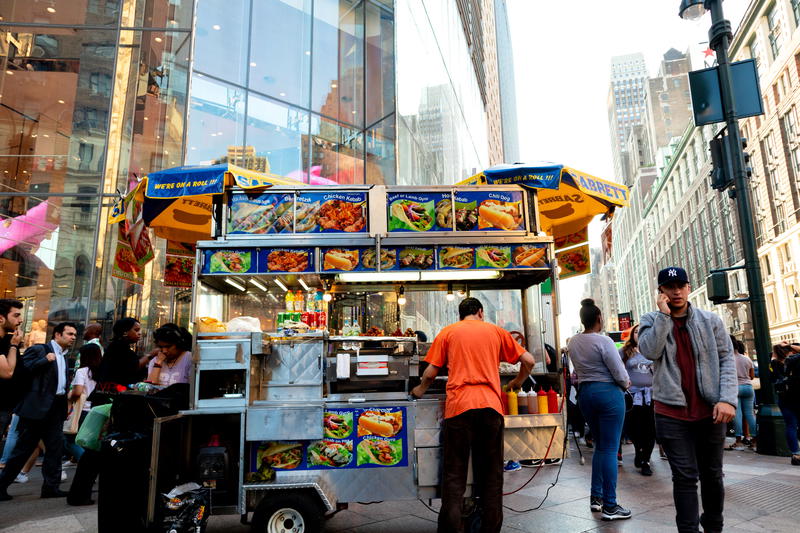 Dining out doesn't have to cost a fortune in NYC
Many people describe dining in NYC as going to the top restaurants and bucket list places for eating. This isn't the case at all, and some of the best food is on the street, in food trucks or in hole-in-the-wall shops that you can get for takeaway and eat in a park.
Plus, there's SO much variety in food in NYC that you really can't go wrong eating just about anywhere you see first.
Where to stay
NYC is home to LOTS of excellent hotel options. When traveling to NYC, where you stay is less important (in my opinion), unless the hotel is part of the thing that you want to experience. Because your days will be jam-packed, and NYC hotel rooms are known for being small, pick a place that is somewhat central and has a lot of different train options near by.
There's more to the theatre scene than Broadway
Of course Broadway is the creme de la creme when it comes to theater, but if you're looking for some last minute tickets, you can try Off-Broadway shows, or Off-off-Broadway shows, or comedy shows or improv shows. NYC has the best of everything when it comes to theatre, dramas and comedies.
Expect to pay tax and tip on sit-down meals and any time you receive service
Remember that sitting down and receiving service will incur tax and tip in NYC, where the tax rate is 8.875% and tips are standard at 18-20%. For excellent service, you can tip your server 25%.
Tips are expected for the following services:
Being served at a restaurant
Being served at a cafe or coffee shop
Being served a drink at a bar
Getting a haircut, or other beauty service (nails, massages, etc.)
Taxi / Uber / Lyft
Technical services like fix-it repairs
People who help you with your luggage in a hotel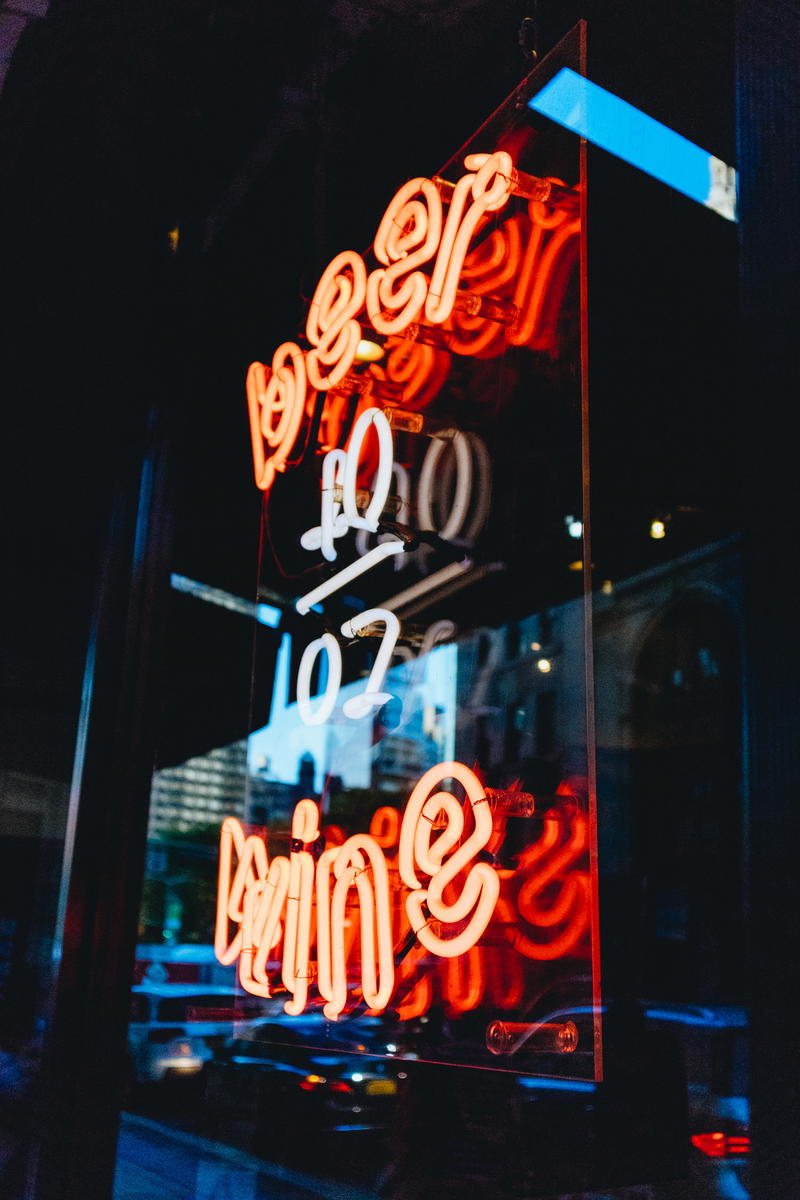 Taxis, Ubers and Lyft ride shares don't come cheap
You'll see as soon as you take your first taxi, the fare starts increasing and increasing and hardly stops, and then add tax and tip and you're in for quite a fee.
Keep in mind that taking any type of ride at rush hour or in Manhattan might even be slower than taking the subway, and when going far, unless flat fee to JFK airport, taxis will be on the expensive side, relative to most other major cities.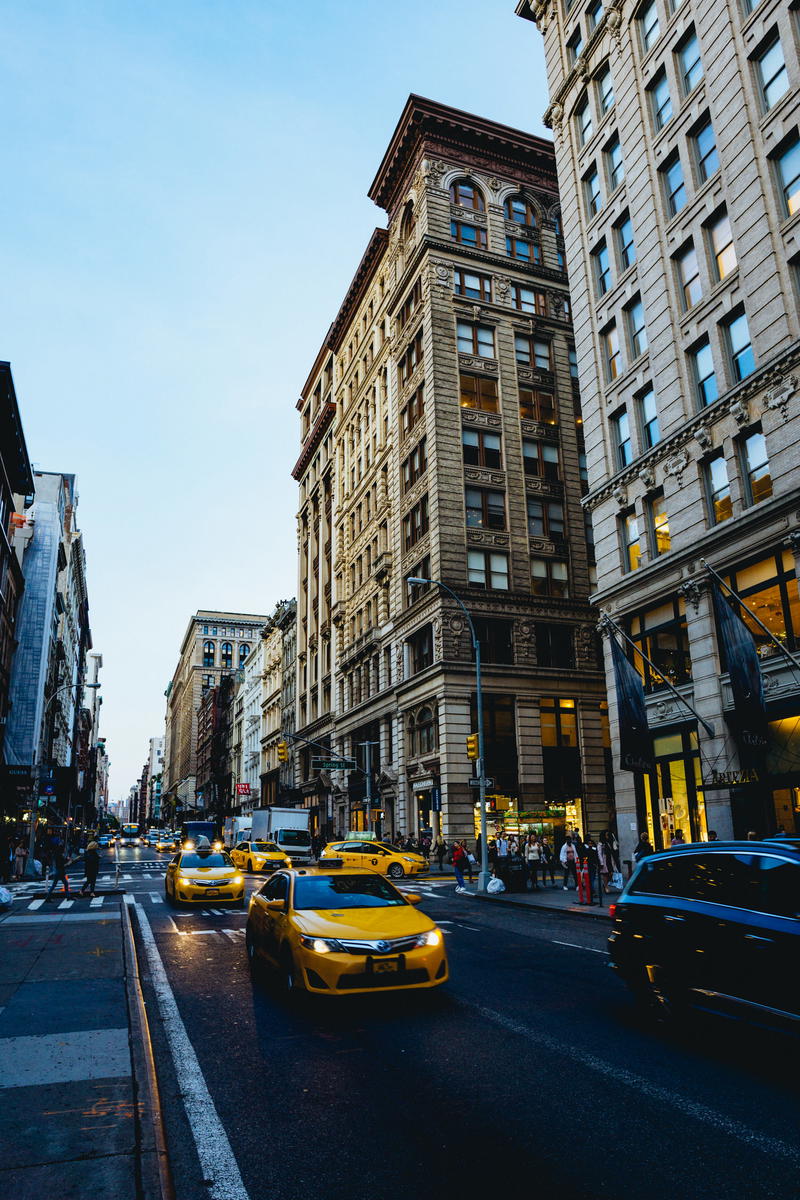 Summer can be really hot, and winter can be really cold
Summer can be a scorcher in NYC, especially with humidity! The hottest months are July and August, when a standard temperature is the mid-80s to low-90s (Fahrenheit) and in the past few years, summers have even been in the high 70s at night.
Beware of taking the subway in the heat of summer: the steamy temperatures stay locked down underground so you'll probably find yourself in a sweat as you wait for a train.
There's a lot to do in NYC completely for free
There is SO much to do in NYC for free, despite the lists of tours, excursions, private experiences and other entertainment types you may be bombarded with before your first trip to the Big Apple. To push all the noise aside, visit our guide of some free things to do in NYC.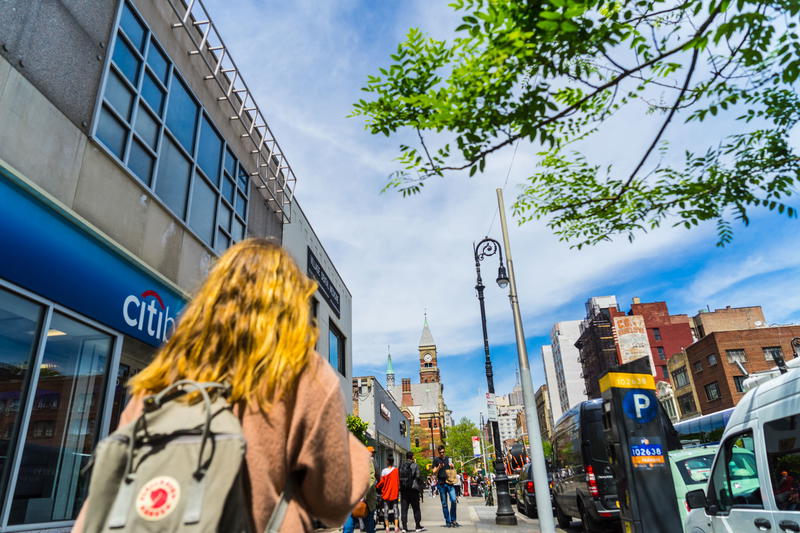 If you plan to come for more than 4 days, get a weekly Metrocard pass
If you plan to be in NYC for more than three or four days, buy a weekly Metrocard, which will give you the freedom to ride the subway multiple times per day (even for 1 stop!) all for a flat fee and unlimited rides.
Planning to come for a month? Get a monthly Metrocard for the same type of freedom and deal.
You can travel the world within NYC: see how
One of our favorite local secrets for visitors to NYC is that you can travel the world without leaving New York City. And how? Visit all the "little" neighborhoods, and by this I mean Little India (Jackson Heights), Little Mexico (Sunset Park), Little China/Chinatown (Flushing, Queens), Little Russia/Odessa (Brighton Beach) and Little Greece (Astoria).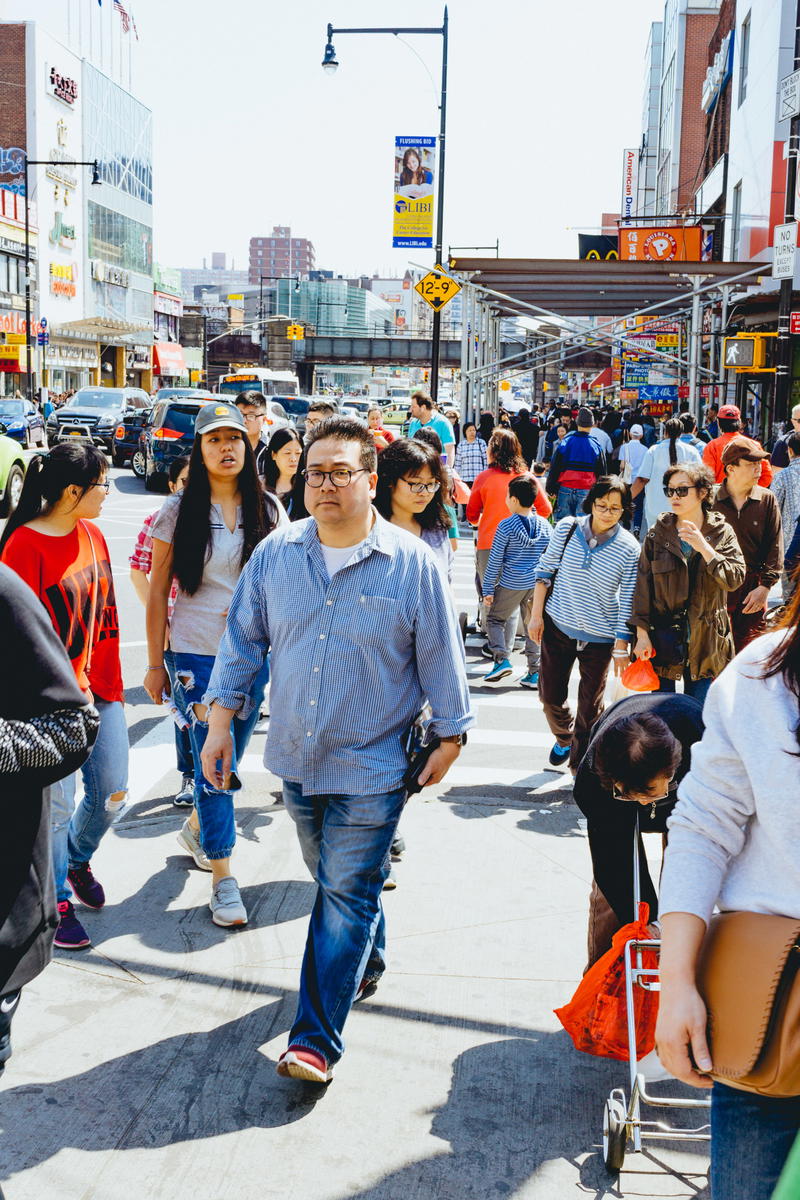 NYC is one of the best places to exercise and work out
If you think NYC is all urban jungle, think again! NYC has miles of coastline, parks and green spaces, where you can work out, do yoga, go biking, attend a workout class and more.
See our guide to the best places to run in NYC, which is also a great guide for bikers.
Traveling by foot is one of the best ways to see and experience NYC
Even as a local, I love traveling by foot in NYC, and that is why I'm recommending it to you as one of the best things to know as a first-time visitor to NYC. Traveling by foot and walking endlessly is one of the best ways to see a cross-section of the city, traveling slowly to take in the sights, sounds and smells of this beautiful metropolis.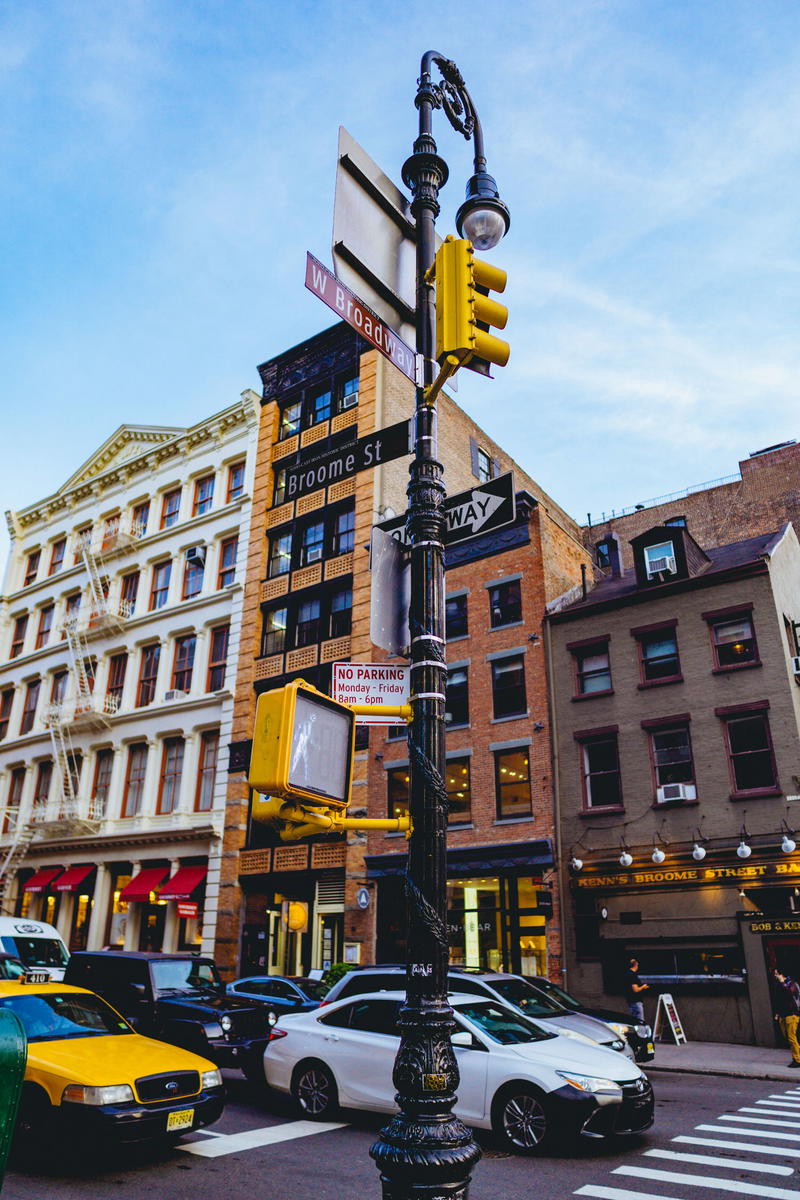 Don't be scared to check out the Bronx
Manhattan, Brooklyn and Queens receive shares of NYC's annual tourism, in that particular order, and many people forget about the Bronx; however, if you're staying in the Upper West Side or Upper East Side of Manhattan, the Bronx might be only a few blocks away.
Here are a few places to check out in the Bronx for first-timers:
The Little Italy neighborhood at Arthur Avenue
Yankee Stadium
The Bronx Zoo
Orchard Beach
Van Cortlandt Park
The Staten Island Ferry is the world's best free ride
For $0, you can get million-dollar views of the New York Harbor and the Statue of Liberty, just by taking New York City's most free mode of public transit, the Staten Island Ferry!
The ferry leaves from Whitehall Ferry Terminal (also known as South Ferry) in Manhattan.
You can visit NYC's only forest, in the heart of Brooklyn
Think NYC is full of concrete and brick? Not so fast. Know this: NYC has a forest, and it is in Prospect Park, Brooklyn. If you're looking for a natural respite, check it out as it's one of our favorite photo spots in Brooklyn.
NYC is in fact very, very safe
Unless you flash money and jewels in the dead of night in a not-so-great neighborhood, you will find that NYC is one of the safest cities, with crime rather reserved to farther-flung areas away from where tourists would hang out.
Of course, be mindful of your pockets, especially in large gatherings like concerts, the subway, buses and indoor shopping areas, but in terms of being worried about safety, there are much bigger things of concern (like where your next slice of pizza will be).
Interested in jumping into the topic of safety in NYC? We answer the question of, "Is NYC a safe place to travel to right now?"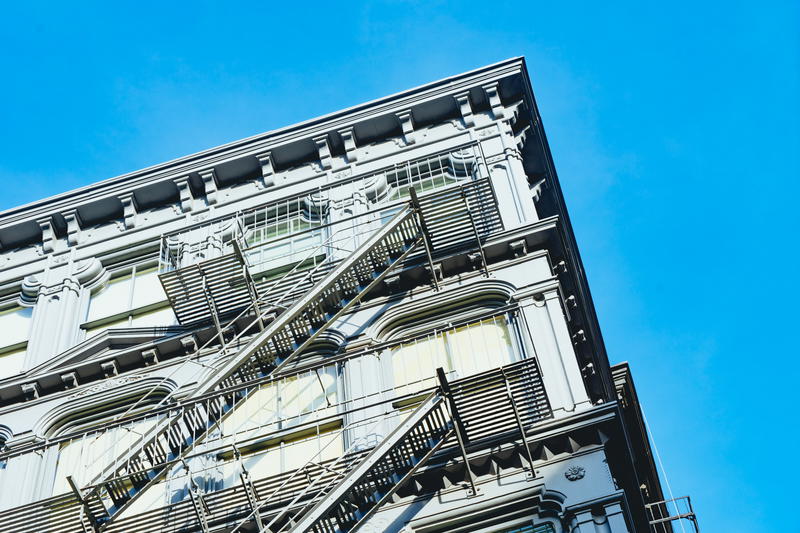 Don't be surprised if you see rats, mice or roaches
The rats, mice and roaches you see are just part of NYC's excellent wildlife collection. If you're lucky, you may see squirrels, raccoons, birds, ducks or turtles, though (turtles can be found in Prospect Park, Brooklyn).
In addition to English, NYC speaks Spanish, Chinese, Russian, Korean, Arabic, Polish, Yiddish and Haitian Creole
English may be the official language of the USA, but once you step foot in NYC, you'll be appreciative of all our public signage in a smattering of world languages from Chinese to Yiddish, depending on which neighborhood you're in.
If you're a language enthusiast, or if you're bilingual, check out the PSAs in the subway, which often list safety advice in any of these 8 major tongues.
The NYC subway runs 24 hours a day, 7 days a week
Know this: the subway never stops (and neither should the action on your epic NYC trip).
Watch out for flash flood warnings: they are no joke!
In recent years, NYC's seaside location has made it a magnet for flash floods. If you get a "flash flood warning" or worse, an "emergency" warning pinged to your phone, get to a safe place and wait out the storm! The subways can get really messy, wet and flooded.
NYC can get blizzards between October and March
True story: everyone has their own "vision" of a perfect NYC day, and if you come between the prime winter months, your trip could get hit with snow or a blizzard.
For some people, it's a dream to see NYC in the snow (and if you ask locals, they can't wait til the snow is plowed and slush puddles are gone).
The best time for fall foliage in NYC is mid October to early November
This one's an easy explainer: did you know that New York City has GORGEOUS fall foliage? Look no further than a prime example of this in our photo gallery of Fort Greene Park in autumn.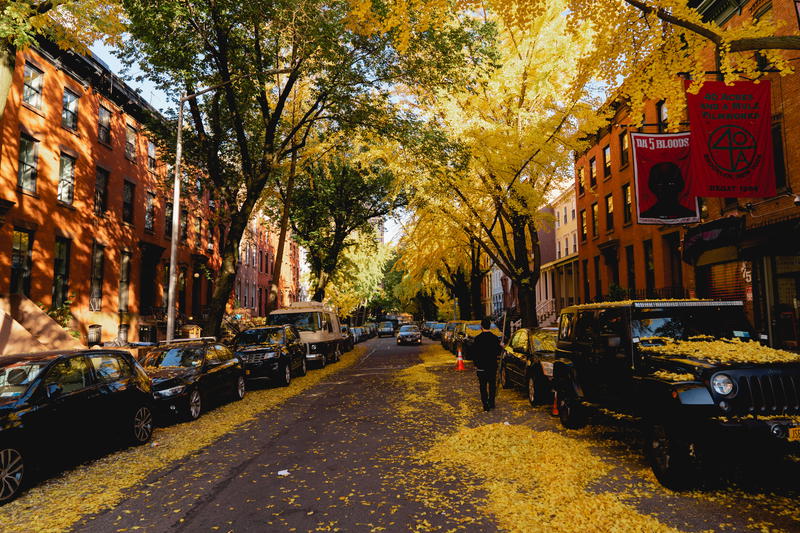 NYC has some great beaches!
Buildings and density aside, NYC has great beaches and they are all free. From the Bronx to Brooklyn to Queens, I highly recommend visiting NYC's beaches as a first-timer or someone who is constantly coming back to the city. They are great escapes from urbanity and are all accessible on the subway.
NYC is also a great jumping-off point for lots of day trips, weekend getaways and side trips
There is oh-so-much to say about all the places you can get to easily from NYC if you're here for a week or month and have some time to go out for a side trip. See our guide to essential side trip ideas from NYC here.
Book your accommodation in advance, as holidays, weekends and all of summer are high season
Book in advance for where to stay in NYC. Hotels, hostels, Airbnbs (in the good locations) and other accommodations do sell out, especially in summer and around the holidays, so book as early as possible.
We do have a favorite place to stay for first timers (with a roof deck!) and it's The Local, in Long Island City, Queens.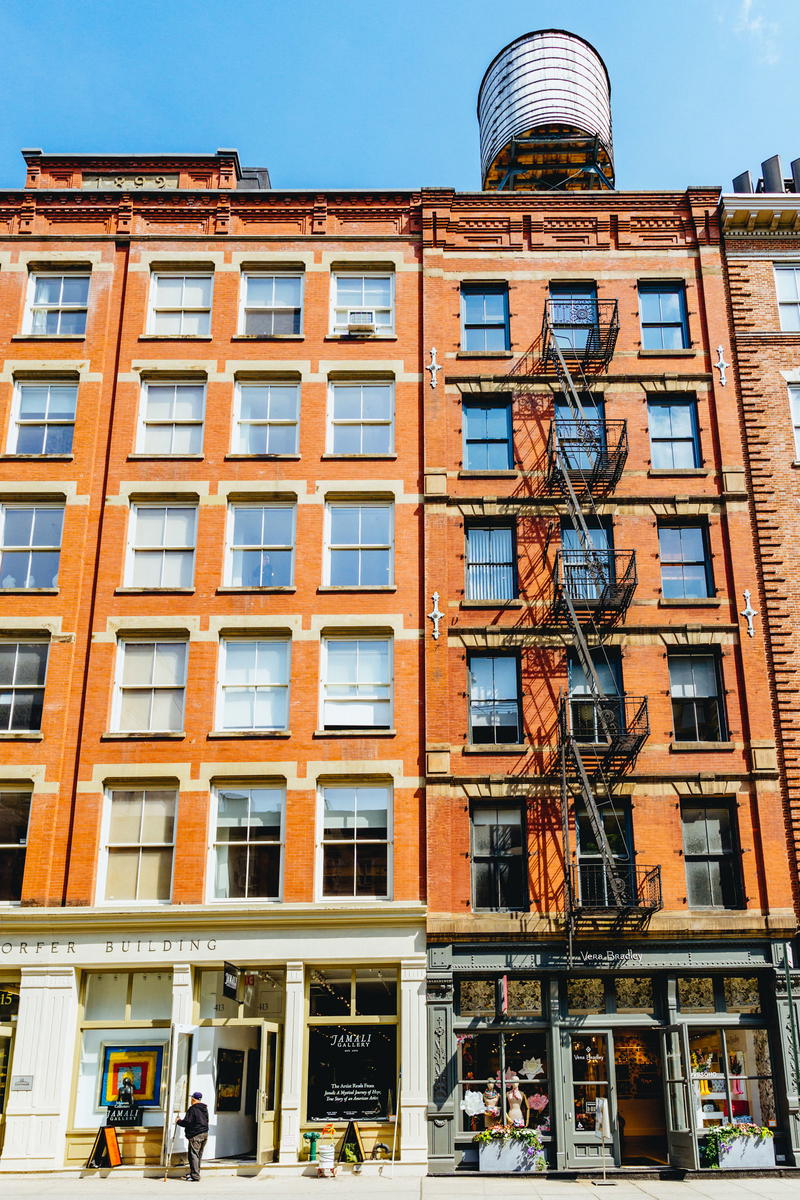 New Yorkers are very helpful, so never hesitate to ask questions
New Yorkers are (contrary to popular long-held belief), very friendly and helpful. Ask anyone on the street for directions, and you'll not only get several people answering, but you'll get several people offering you their opinions on the best directions out there.
The best places to see the NYC skyline are from New Jersey, Brooklyn and Queens
Shhh… the best places to "see New York" are from spots on the Hudson River and East River, along with a nice spot perched at the top of Sunset Park.
Our favorite spots for seeing the NYC skyline are:
Long Island City (Gantry Plaza State Park), Queens
Brooklyn Bridge Park, Brooklyn
Brooklyn Heights Promenade, Brooklyn
The waterfront in Hoboken, NJ
For more inspiration, follow these NYC Instagrammers and influencers who have lots of tips on the best spots.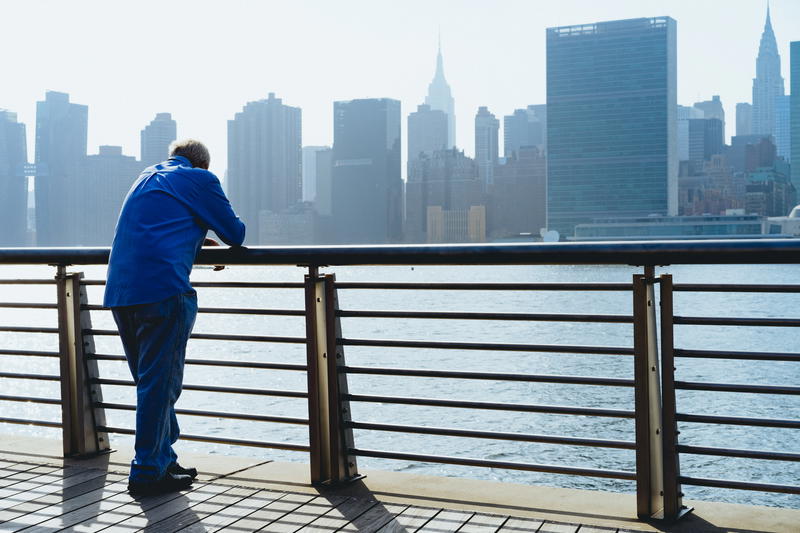 If you only have a few days, pick a few NYC bucket list items and play the rest by ear
As mentioned above, NYC is huge, and getting from place to place is definitely a factor if you have limited time. For example, if you're staying in Queens (like at one of our favorite hotel-hostels, The Local), consider that going out to Coney Island will take over an hour.
If this is a bucket list item for you, base the rest of your trip around the time it'll take to get there and back so that you're not in for any surprises in terms of how your itinerary pans out.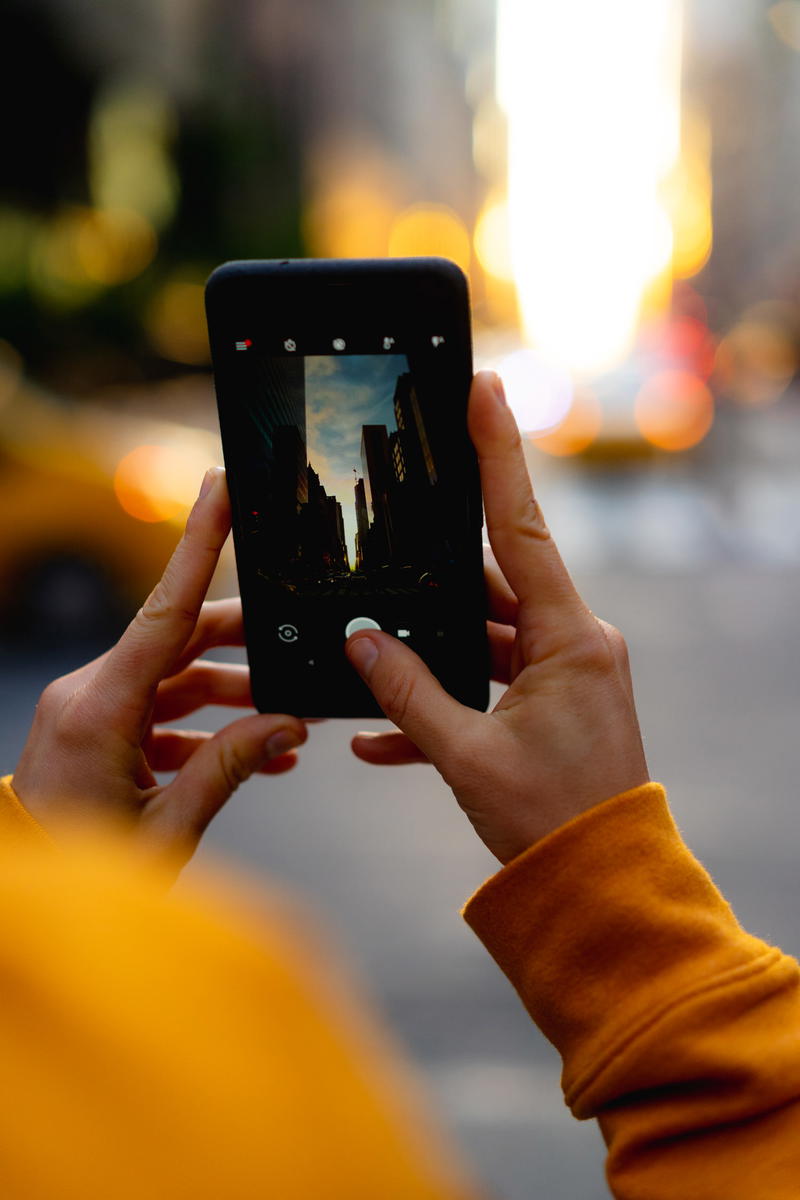 No matter how your NYC trip goes, it'll be worth remembering
There is no right or wrong way to take a trip to NYC whether for the first time or 100th time, so go with the flow, take in all the sights, sounds and tastes, and enjoy every moment!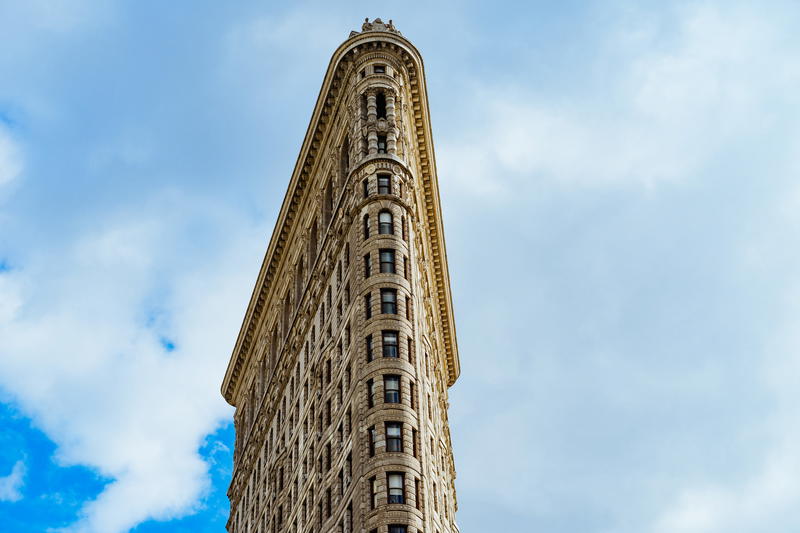 Enjoyed our article?
Consider supporting us! We're a 2-person team (learn more about us here) and your support enables us to create quality content. Thank you!
Find the Best Things to Do In New York City