Quentin, Mexico City | Unique Specialty Coffee Experience
Updated on September 6th, 2023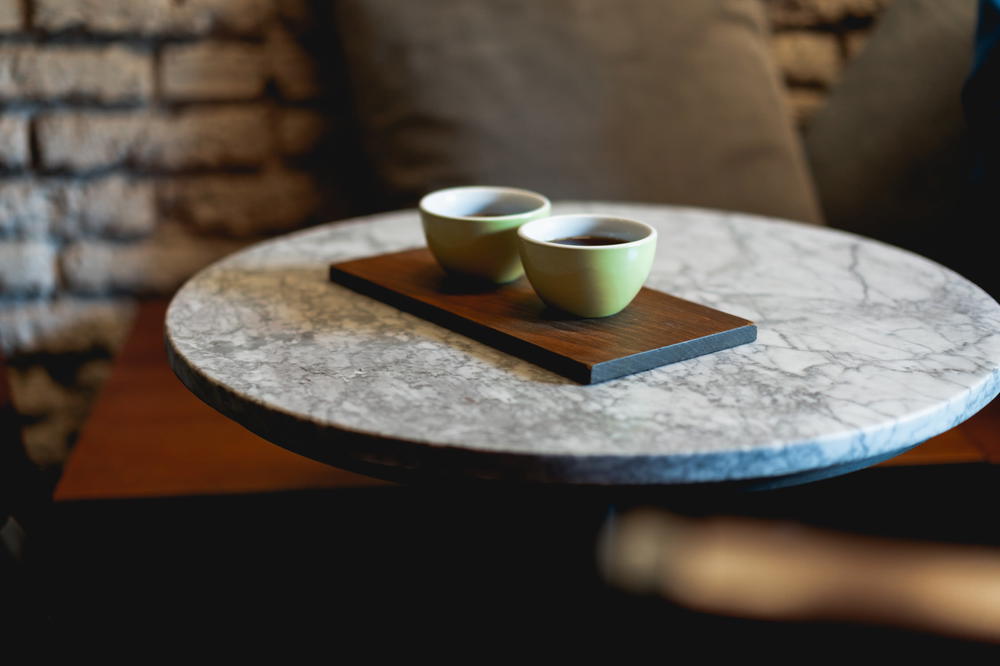 Quentin Cafe, one of the best in Mexico City's Roma neighborhood, has a specialty coffee menu that coffee-lovers will adore. Try the carajillo and the esspressonic.
This article may contain affiliate links. We earn a small commissions when you purchase via those links — and it's free for you. It's only us (Becca & Dan) working on this website, so we value your support! Read our privacy policy and learn more about us.
Table of contents
Close table of contents
We had heard about Qūentin Café, a small cafe with a big reputation, in Mexico City's Roma neighborhood, weeks before we actually got to stop in for some coffee tasting. We had walked by, and we had seen mentions online. It wasn't until we found that a mutual friend knew one of the owners that we go to swing by one morning to see what Quentin was all about.
Our visit to Quentin
We had walked by Quentin several times in the weeks leading up to our visits, mostly at night after it had closed for the day, and we knew we were missing out on something big. With an opportunity to try the Quentin menu, we headed back to Avenida Álvaro Obregón to be the first visitors of the day.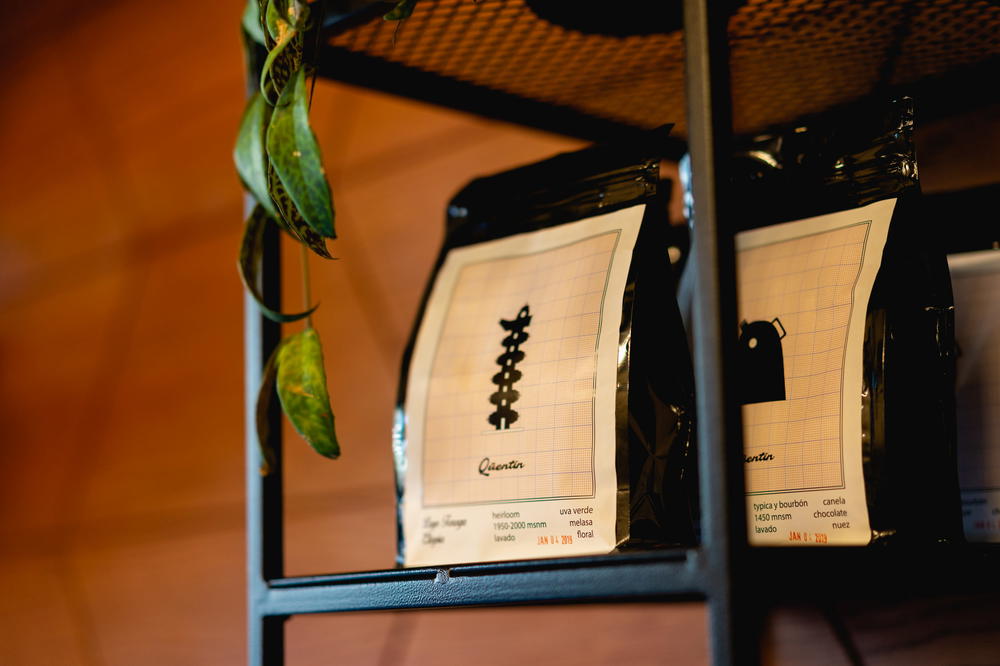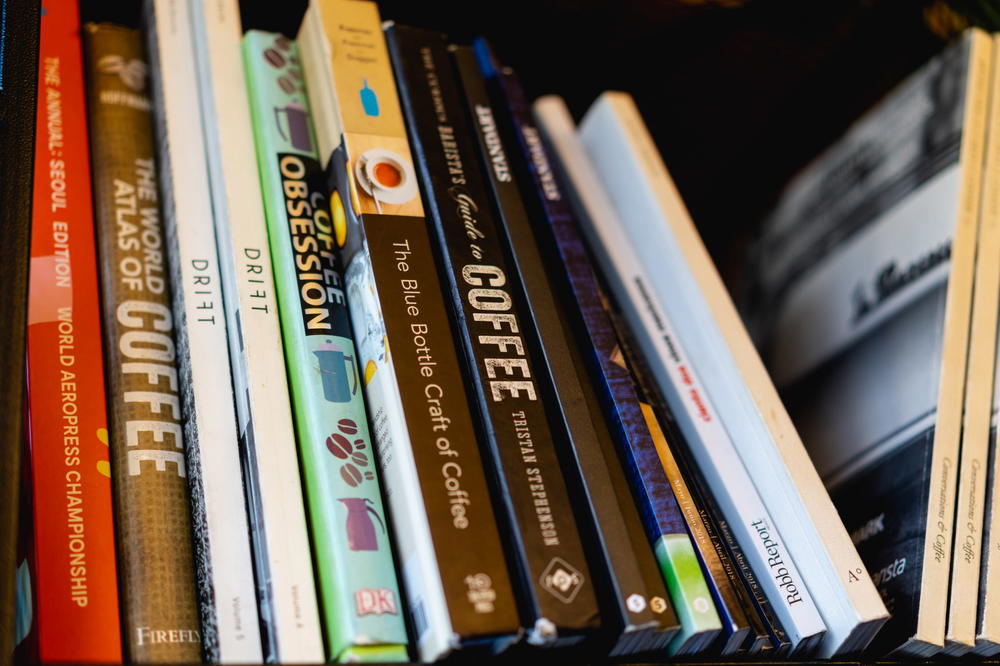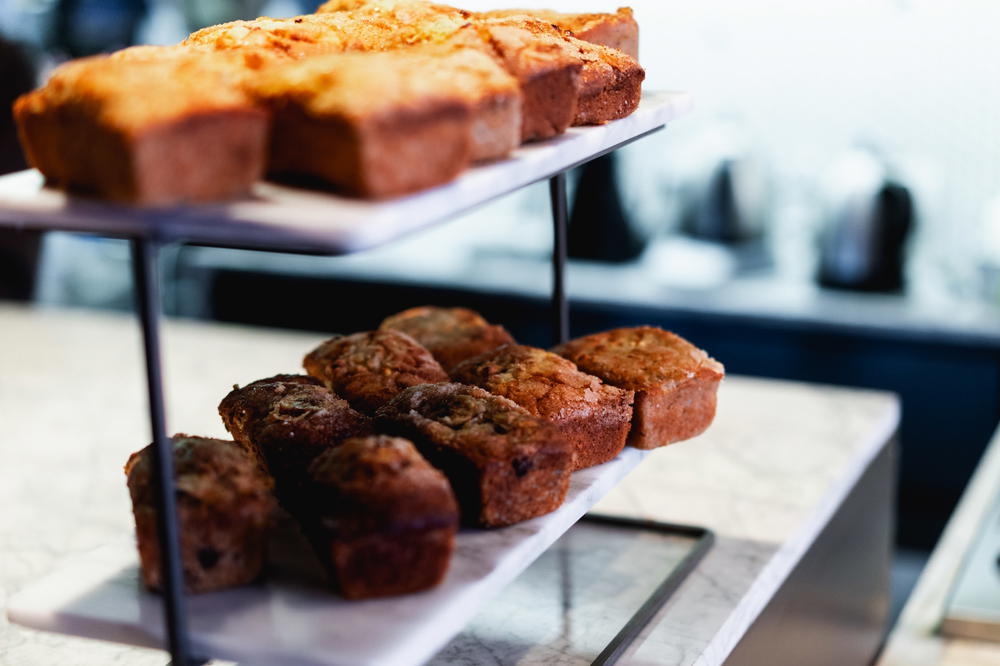 Quentin is located in an excellent location, where you can try the trendy bars, barbershops and restaurants of this main street, and also try foods from the street vendors that occupy the sidewalks on weekdays. We arrived via the metro to the Insurgentes stop on Metro Line 1, and Quentin was a 10-minute walk from there.
Quentin is a place where you can sit at the coffee bar and watch the drinks get crafted by the cafe's staff, sit on stools against the wall, sit with a laptop at four marble tables or sit outside and watch the life on the street. There are books and magazines to breeze through (or purchase) and there's also craft chocolate from as far as Madagascar for sale in the shelves along the wall. Yum.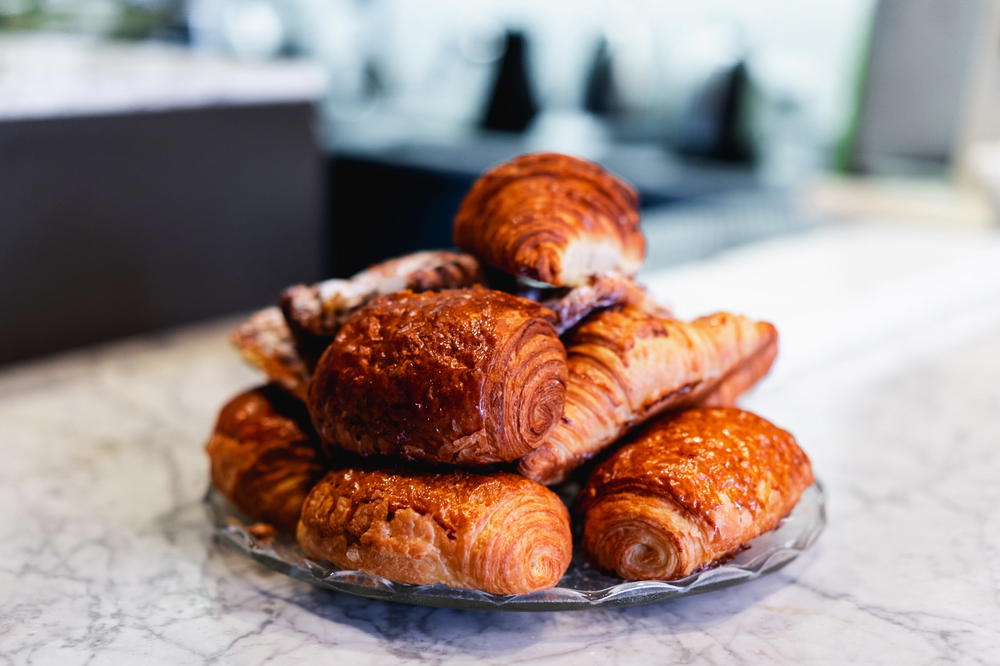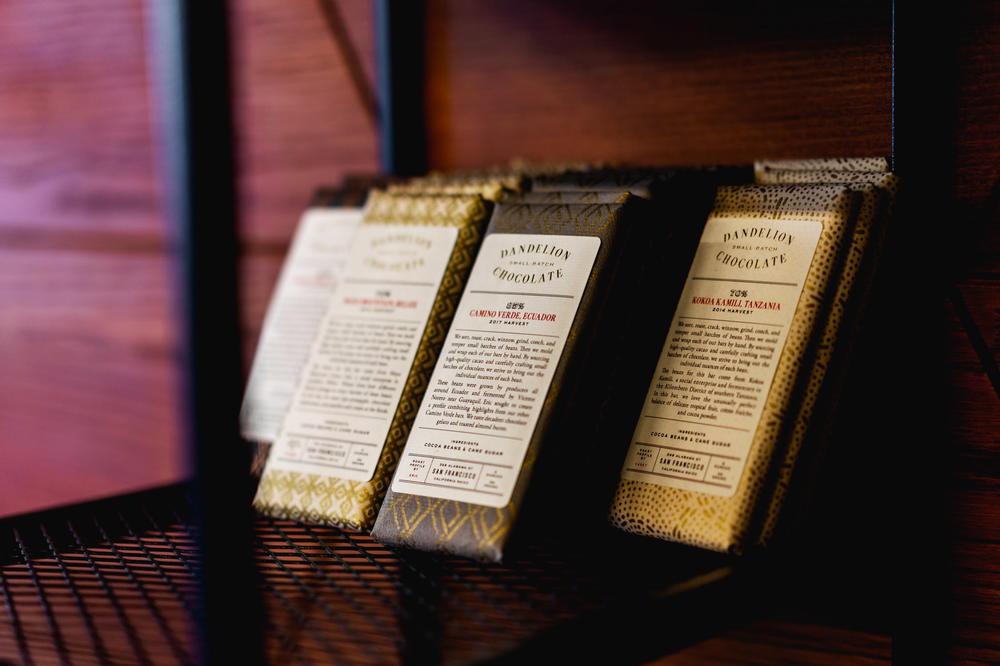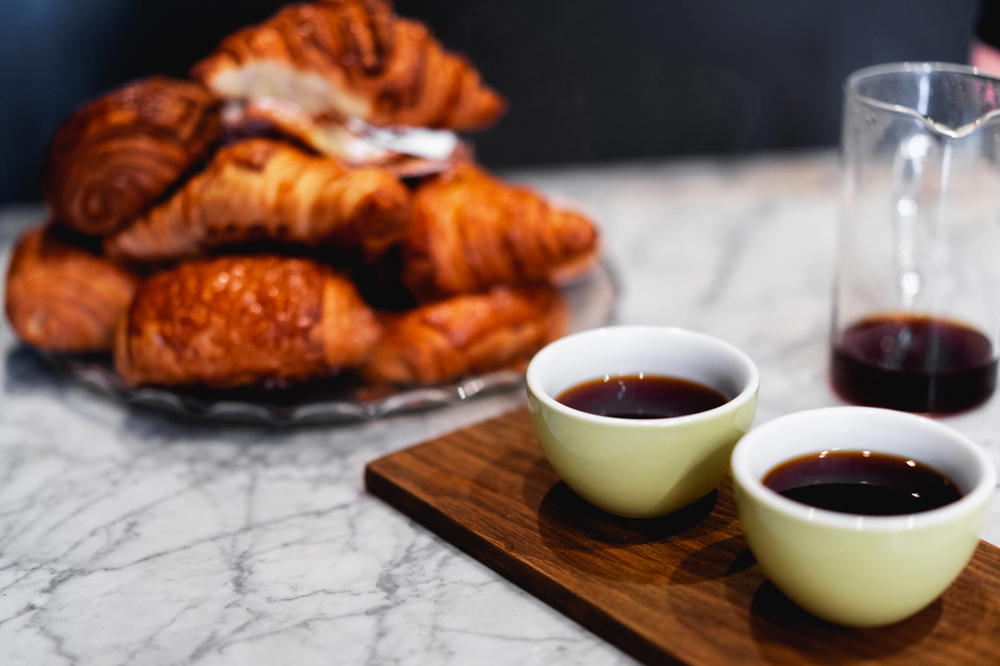 The Quentin Story
We sat down at the coffee bar and heard the story of Quentin from Menachem, one of the partners behind Quentin in Mexico City and its soon-to-be additional locations in Tulum, along with a bakery in the south of Mexico City. Menachem grew up in Mexico City and had never traveled much in his own country until he came back from spending several years in Venezuela, where he was teaching at a school in Caracas.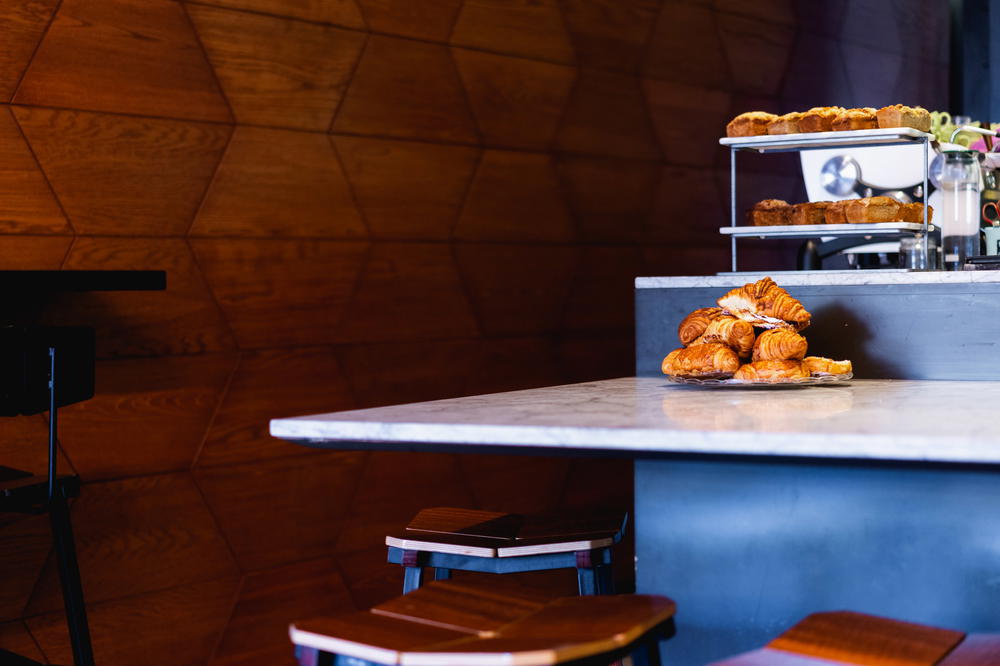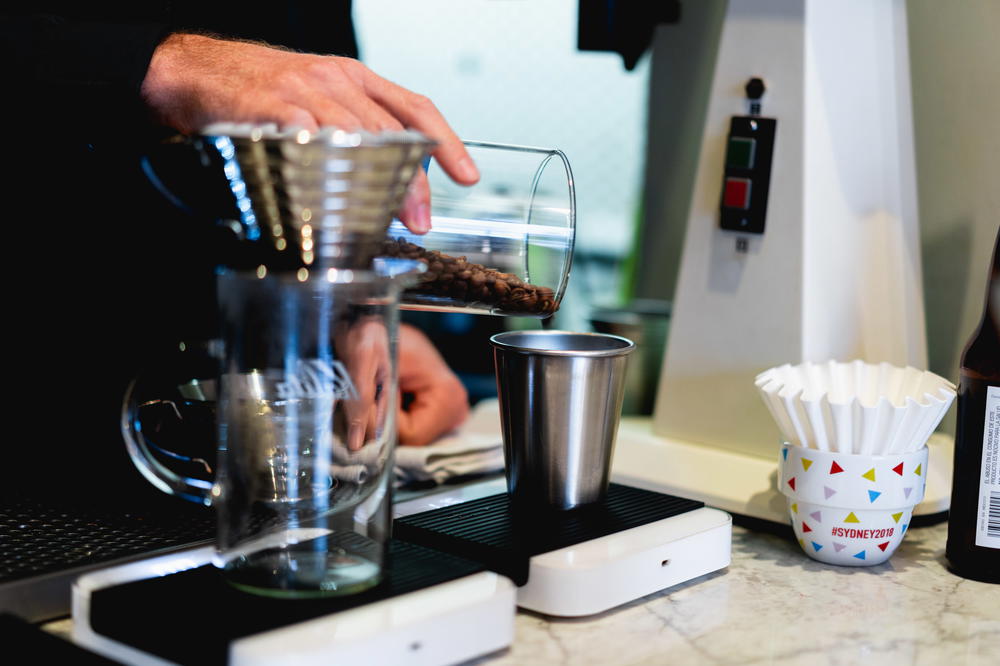 A trip to Chiapas (where he insisted every visitor to Mexico should go) was his first trip to a coffee plantation, where he was inspired to learn more about coffee - how the fruits get picked, how the coffee beans come from the fruit and how so much work goes into picking a kilo of coffee beans.
In subsequent trips, he visited coffee fincas in Colombia and Peru in order to learn more about the process.
Finally, two years ago, he and his partner opened Quentin (named after Quentin Tarantino) on Avenida Álvaro Obregón in the Roma district of Mexico City. It's a great neighborhood to visit and stay in, if you haven't been there yet.
Their aim was to open a modern coffee shop where coffee lovers can enjoy coffees not only from Mexico, but from other parts of the world as well (namely Kenya and Ethiopia, at the time of our visit).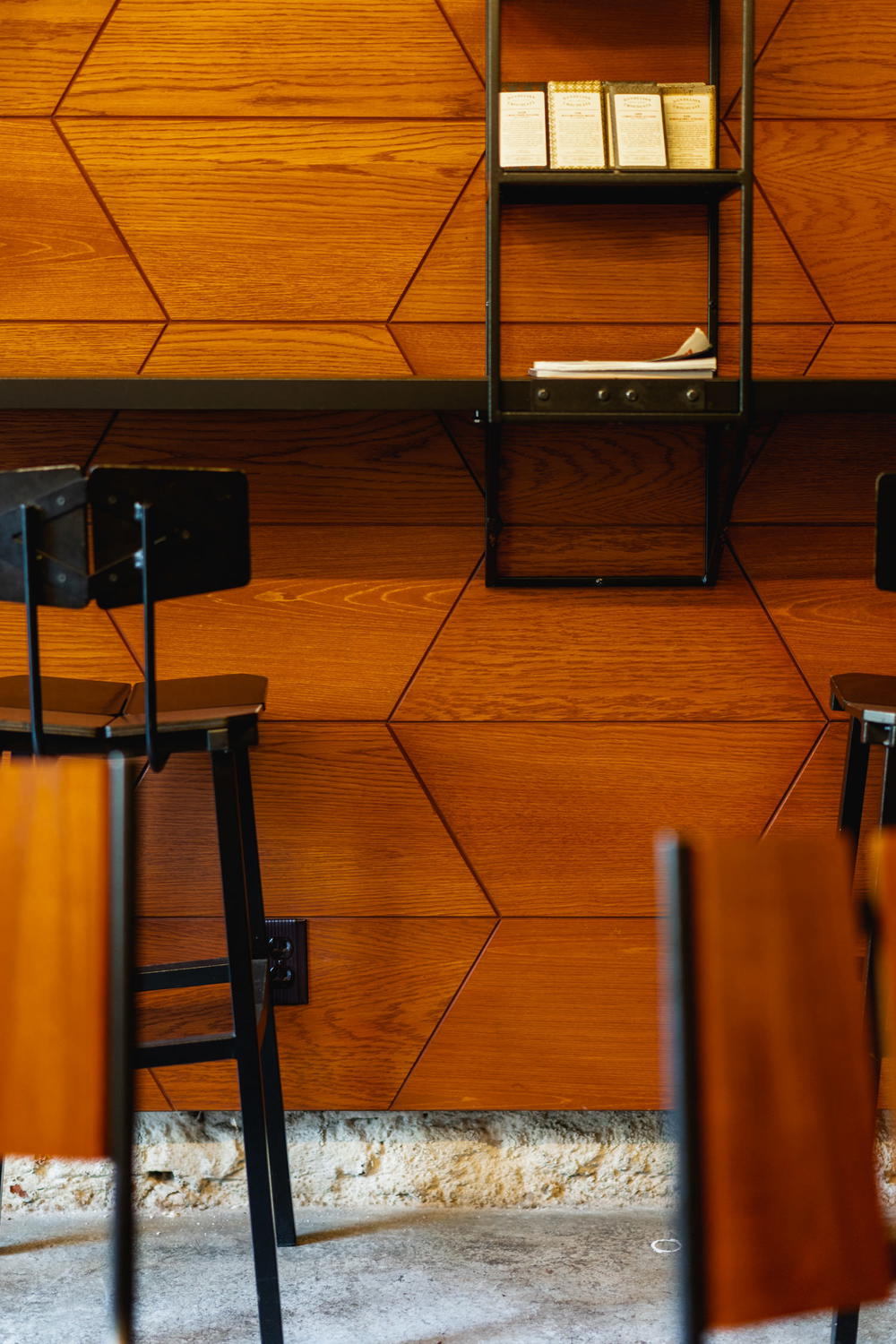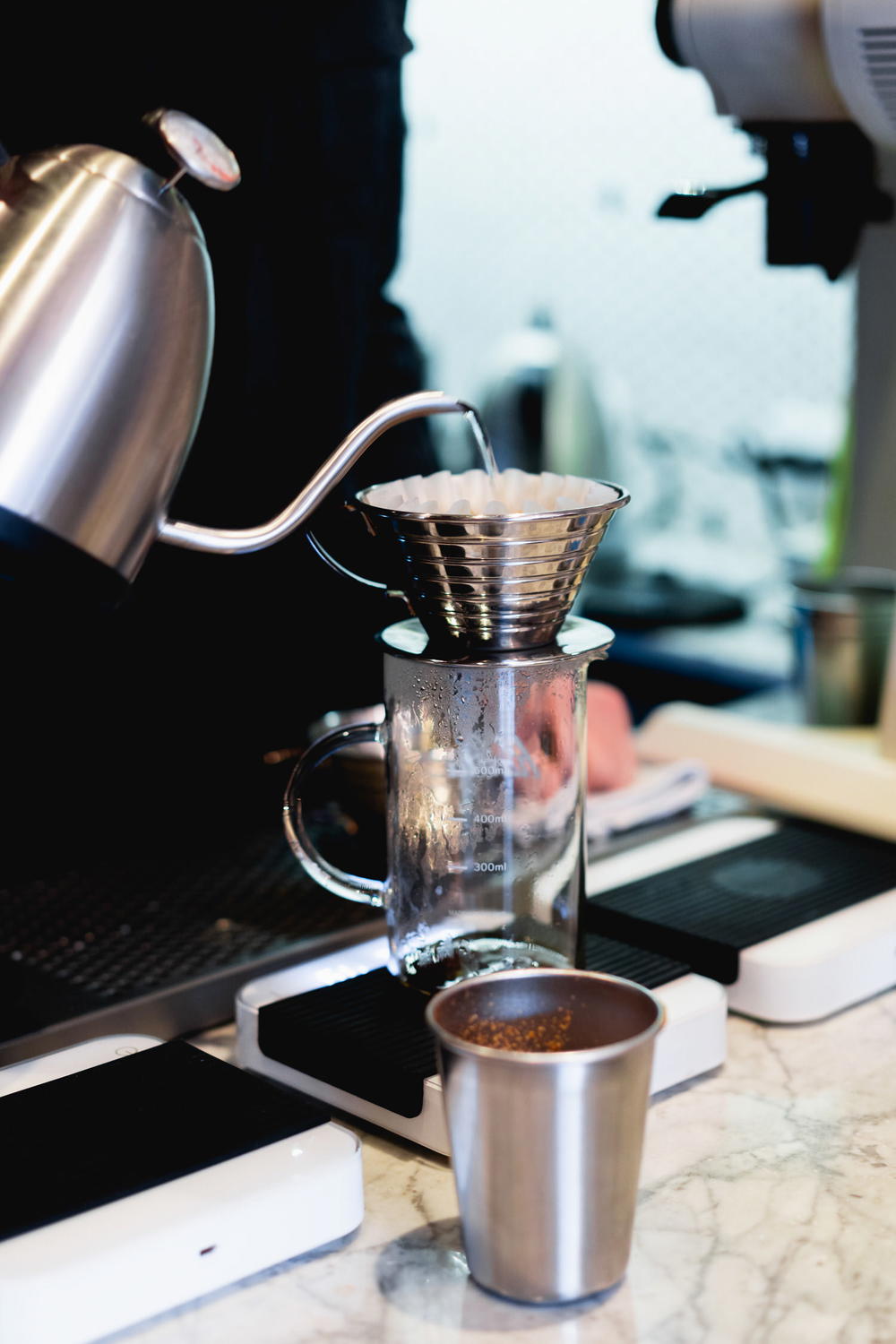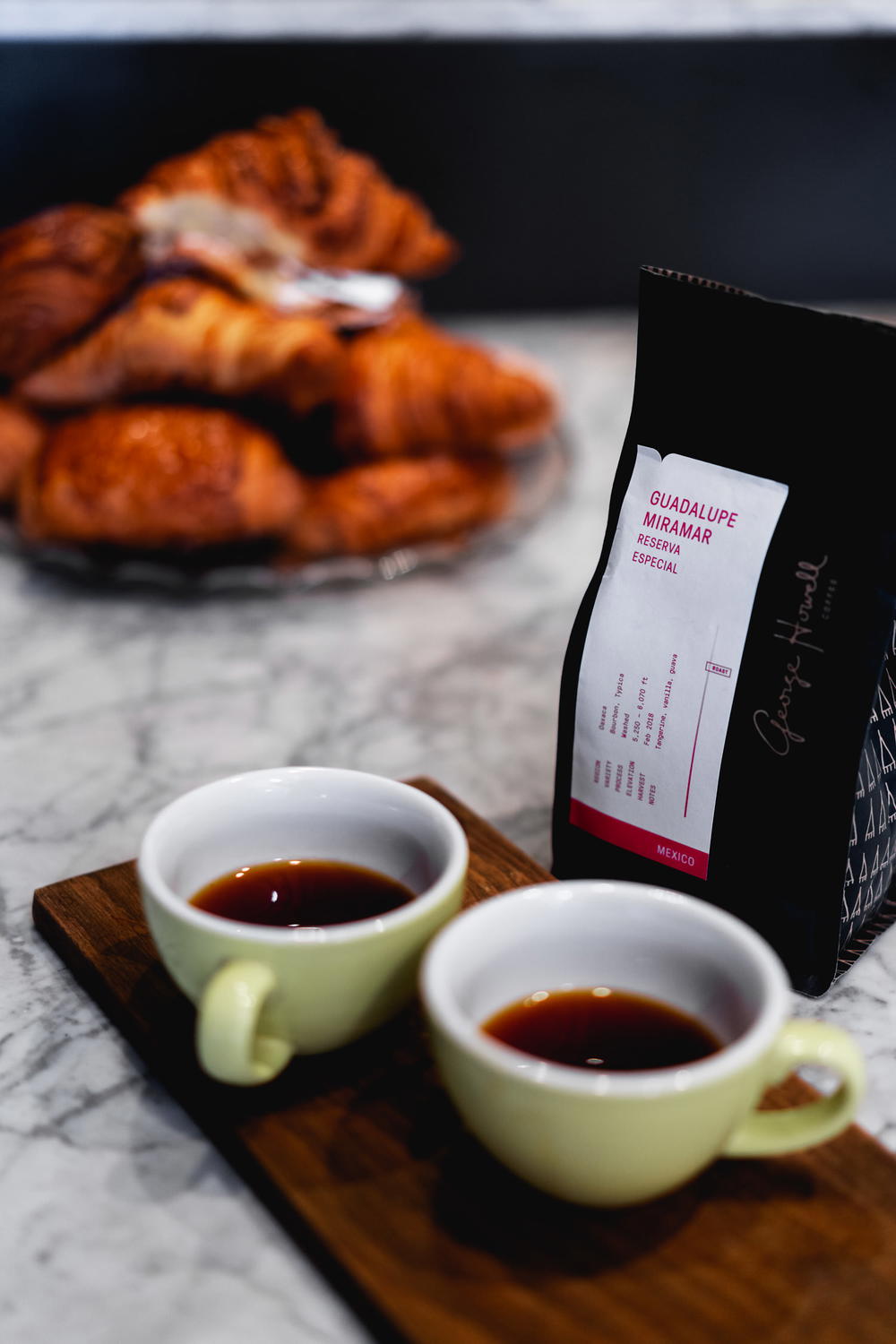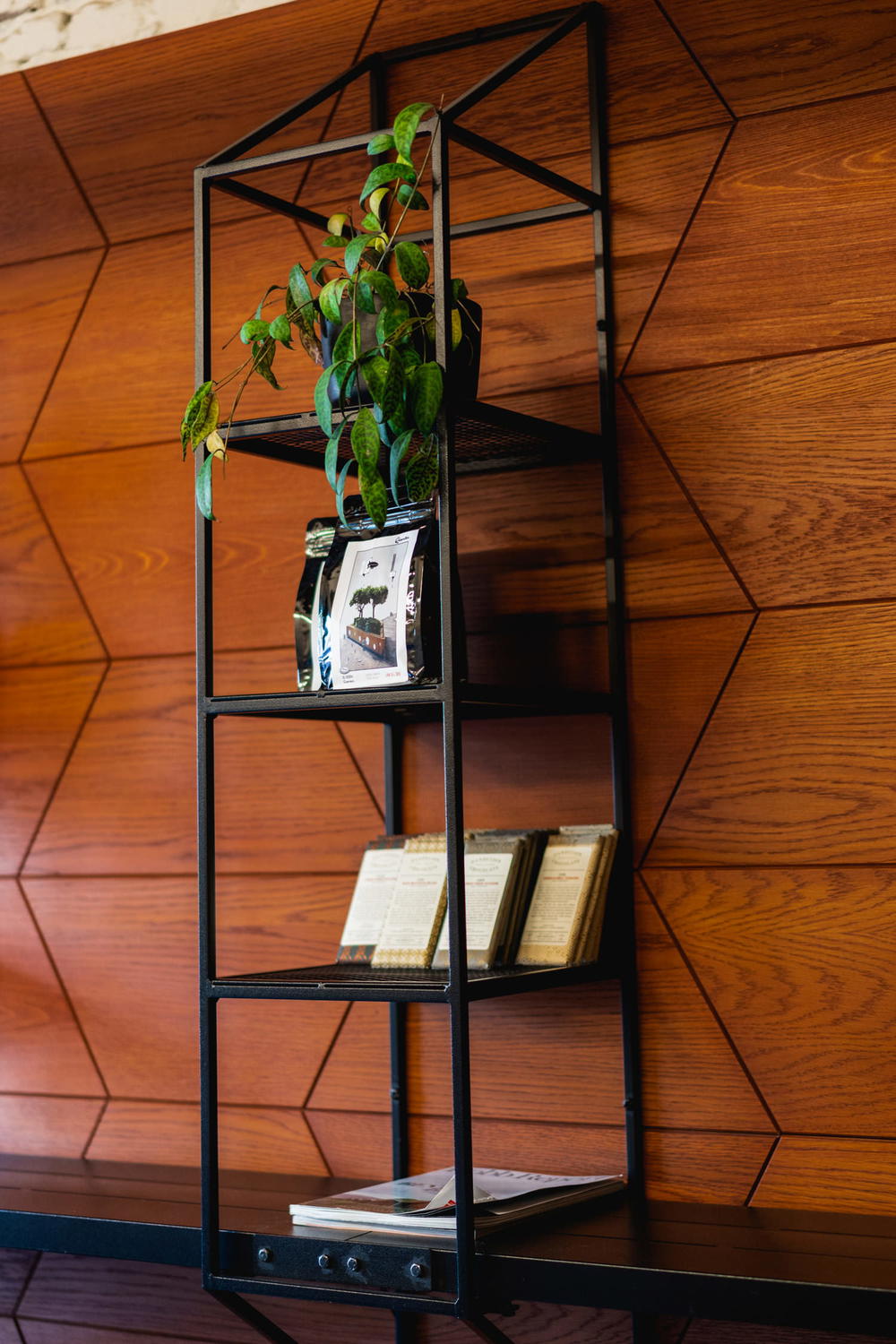 Specialty Coffee Drinks at Quentin
We appreciated that the drink menu at Quentin is compact, but full of variety. Menachem was quick to point out that Quentin was one of the first cafes in Mexico City to perfect the art of a pour-over, the favorite method for brewing.
We tried some specialty drinks after we downed our cups of coffee. First was the carajillo, a Mexican specialty, made of espresso, Licor 43 and a big ice cube. Wow! This is like a punch for the taste buds. Being that it was 8:30 am, we split this one. Delicious.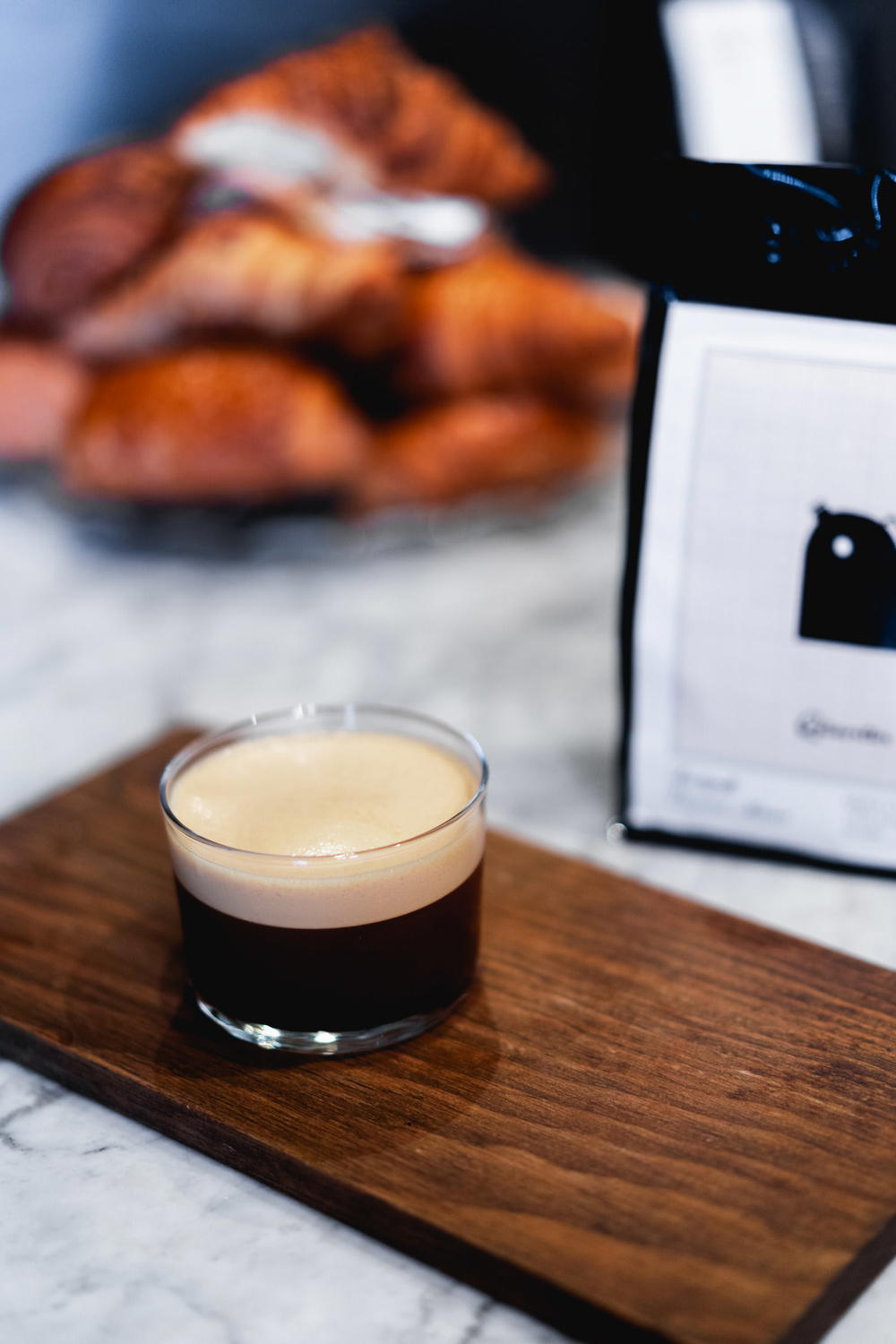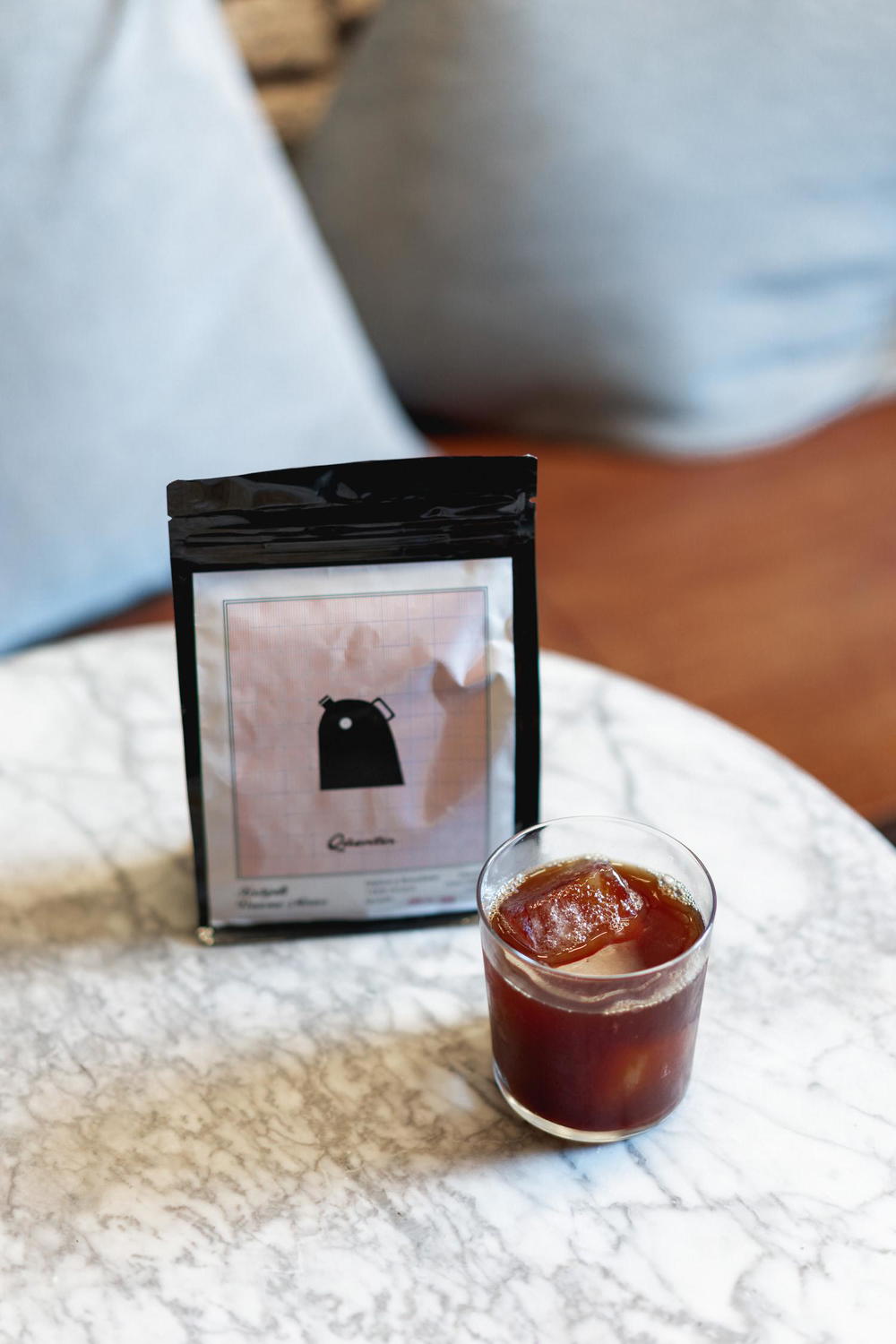 Next was two drinks from the cascara family. "Cascara" is the Spanish word for casing, or shell, of something, and in this case, it refers to the casing of the coffee bean.
The cascara drink at Quentin comes in two forms - "cascara" original and "cascara funky." The original cascara drink is more coffee-based, like a smooth and less sweet version of the "funky" version, which had strong notes of ginger and more sweetness. We wished we could take one more for the road.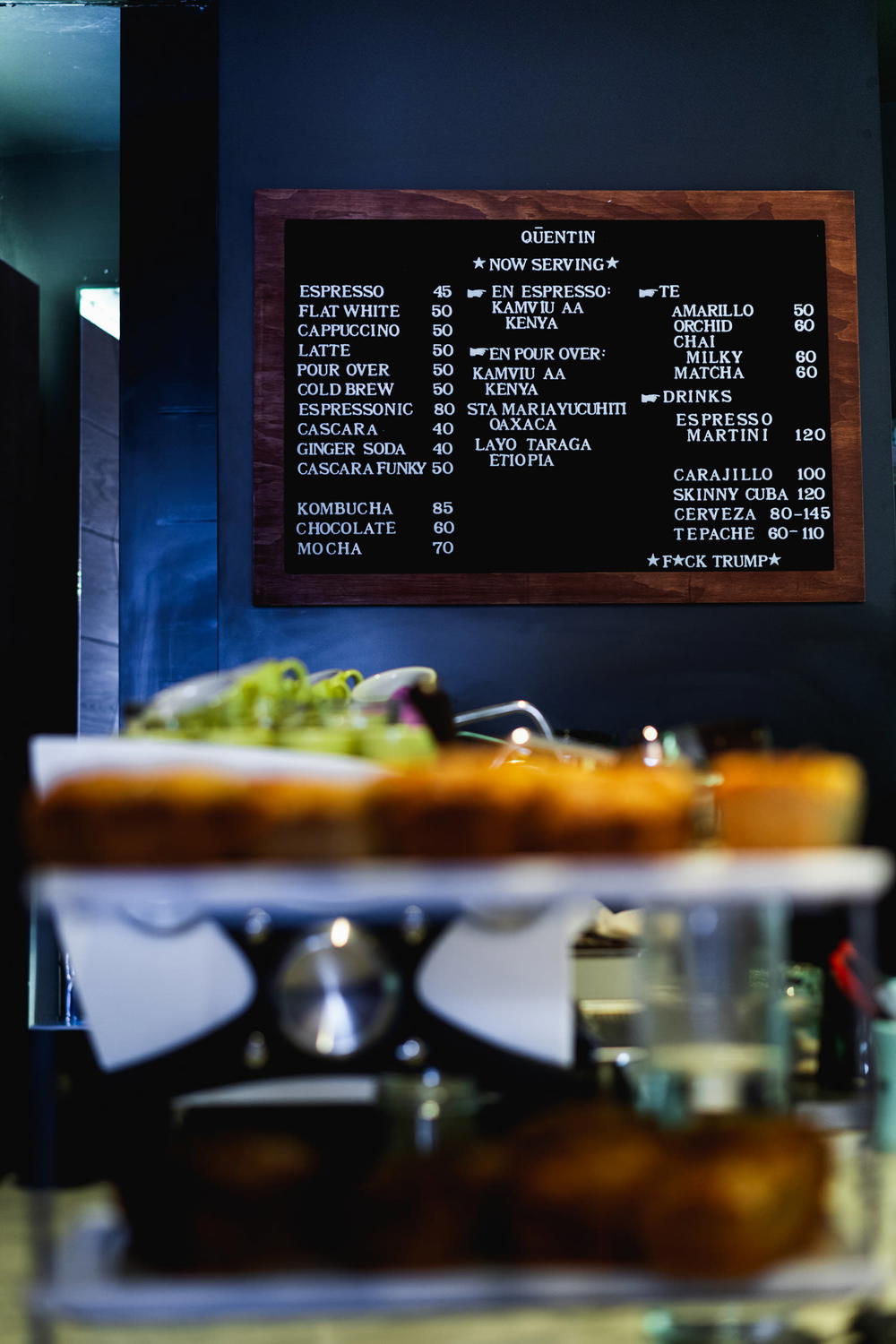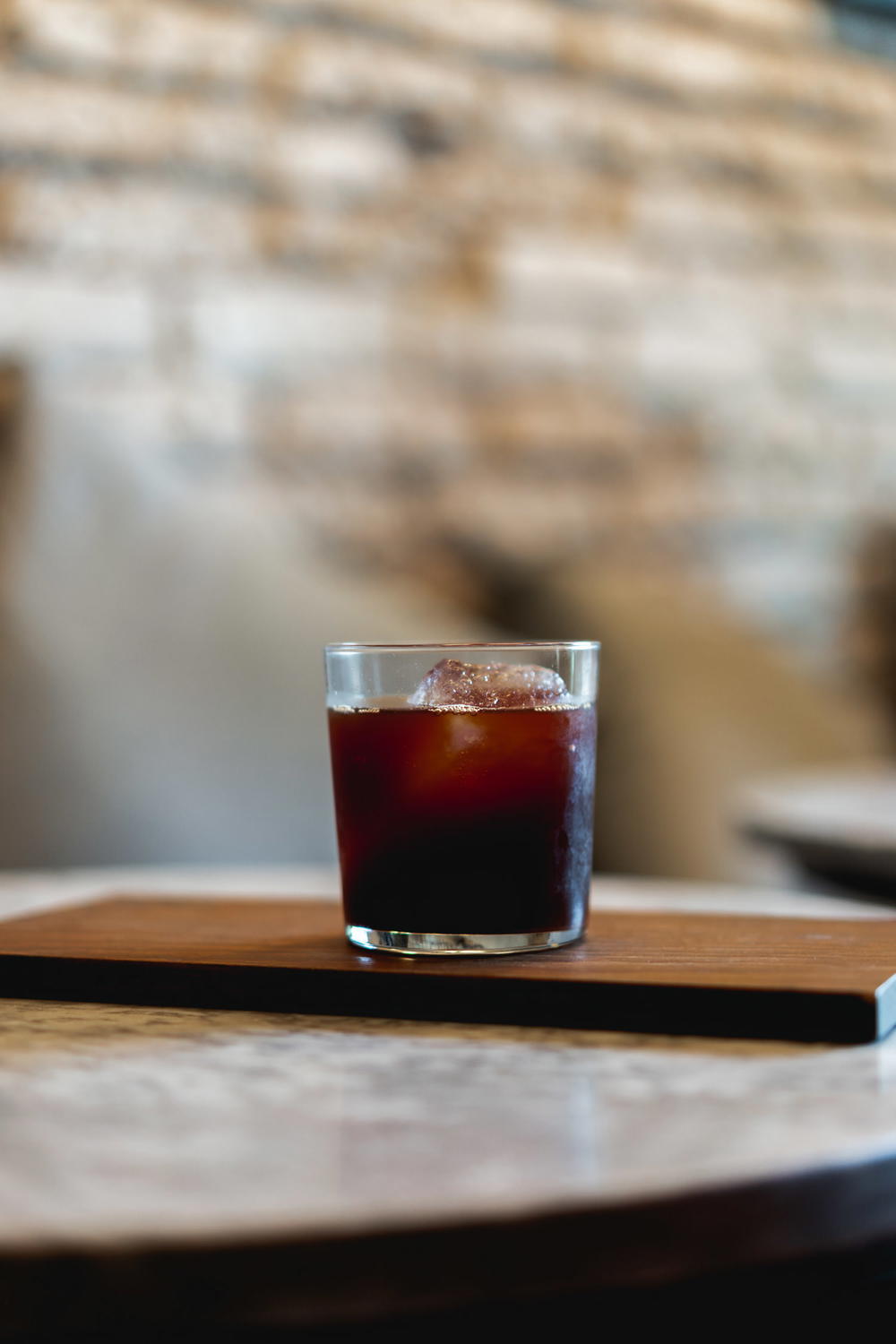 Other drinks on the Quentin menu include the "espressonic," a drink of espresso and tonic water, known to be fizzy and sweet, and cold brew.
We hope you can stop by Quentin to meet the awesome staff and try something new on their menu. Don't be afraid to ask what the drinks are, and to try something totally different.
If you do happen to have a chance to have a coffee at Quentin, and we hope you do, we suggest stopping at the street vendor nearby for tlacoyos, as these are Menachem's favorite.
If you're traveling through the rest of Mexico City, check out our other favorite cafes nearby.
Enjoyed our article?
Consider supporting us! We're a 2-person team (learn more about us here) and your support enables us to create quality content. Thank you!